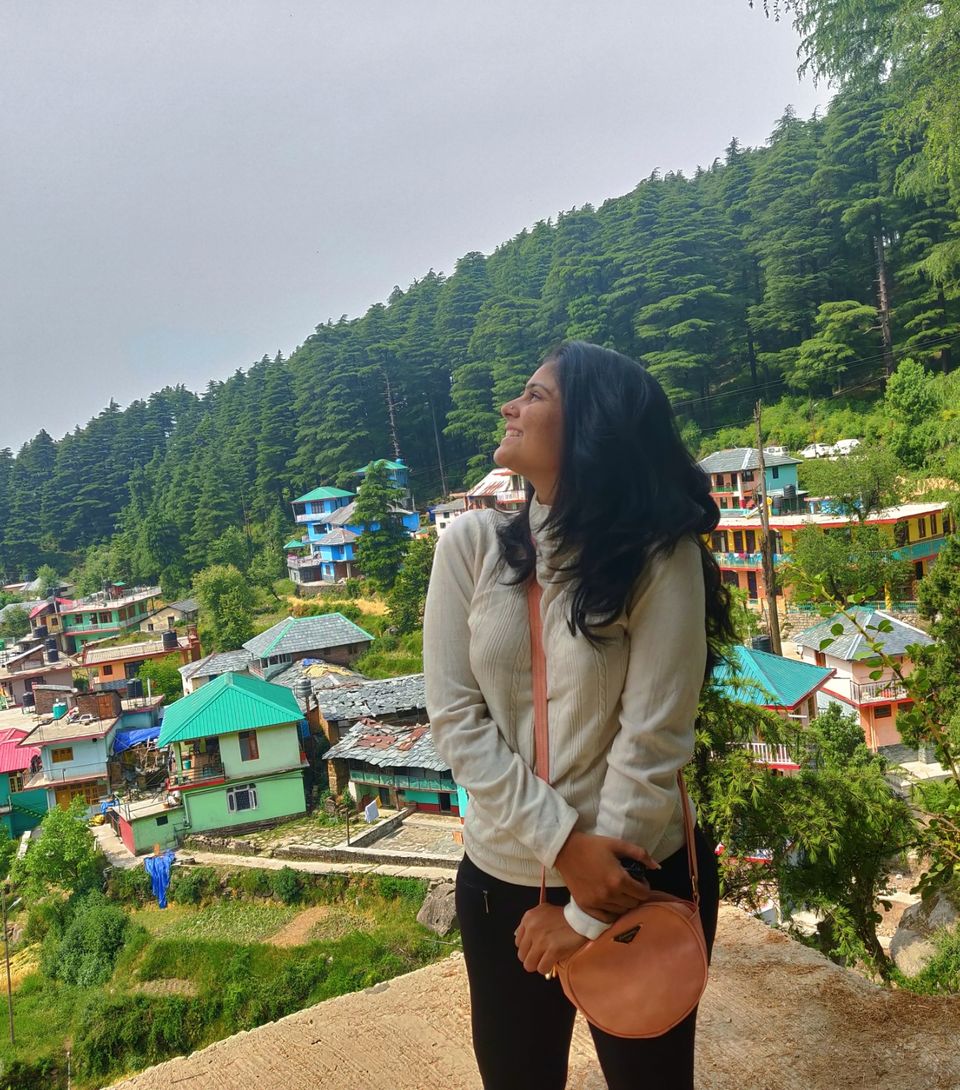 When it's summer and you're in scorching heat living a busy city life, how can you not crave for an escape to Himachal! Himachal has always been my dream trip, but for some or other reason it kept getting delayed finally after years I was able to go this may to one beautiful quaint City in Dharmshala, Himachal, the City of Dalai Lama: McLeodganj! What a beautiful experience it was!
There's no direct way to reach McLeodganj except taking a flight to Dharmshala airport and then taking a cab to proper Mcleodganj town. I chose to travel via train till Pathankot cantt and then took a cab till Mcleodganj. This is also a better and feasible way to enjoy the journey to reach McLeodganj if only you have time of atleats two days from your trip days, as it took me almost two days by train+cab to reach McLeodganj. Train journeys for long hours can get tiresome sometimes.
So when I finally reached McLeodganj it was just about evening, I was tired but couldn't keep myself away from being infected by the freshness in the mountain air here! I booked my stay at Zostel McLeodganj , it is located little bit uphill you'll have to climb your way up to reach zostel after reaching the Mcleodganj market, it's a nice little property.
Next day morning I had no fixed itinerary for places to explore, so I just went where the roads took me. I've pretty much travelled McLeodganj by walking on feet only, as the ways are accessible but twist and turns in slopes and roads in between can make you run out of breaths sometimes, so there are local auto and cabs as well for sight seeing but I believe in exploring by taking roads on my own as far as possible, as sometimes the route is more beautiful than the destination itself.
The way that goes downhill from the zostel is so beautiful , at both its sides there are tall and pretty deodar tree forests it would totally feel like as if you're walking in a forest. And there are beautiful cityscapes and landscapes all throughout the way and oh the beautiful flower bushes sprouting from between the rocks in between.
As soon as I reached downtown, there was entire different vibe in the same city around. The hustle bustle of people around me, the travellers, the locals and the street vanders. I was in the middle of McLeodganj Market. This market is really unique in its vibe. It has lot of varieties of hippie stuff from ornaments to clothes to home decor to pretty dream catchers to offer.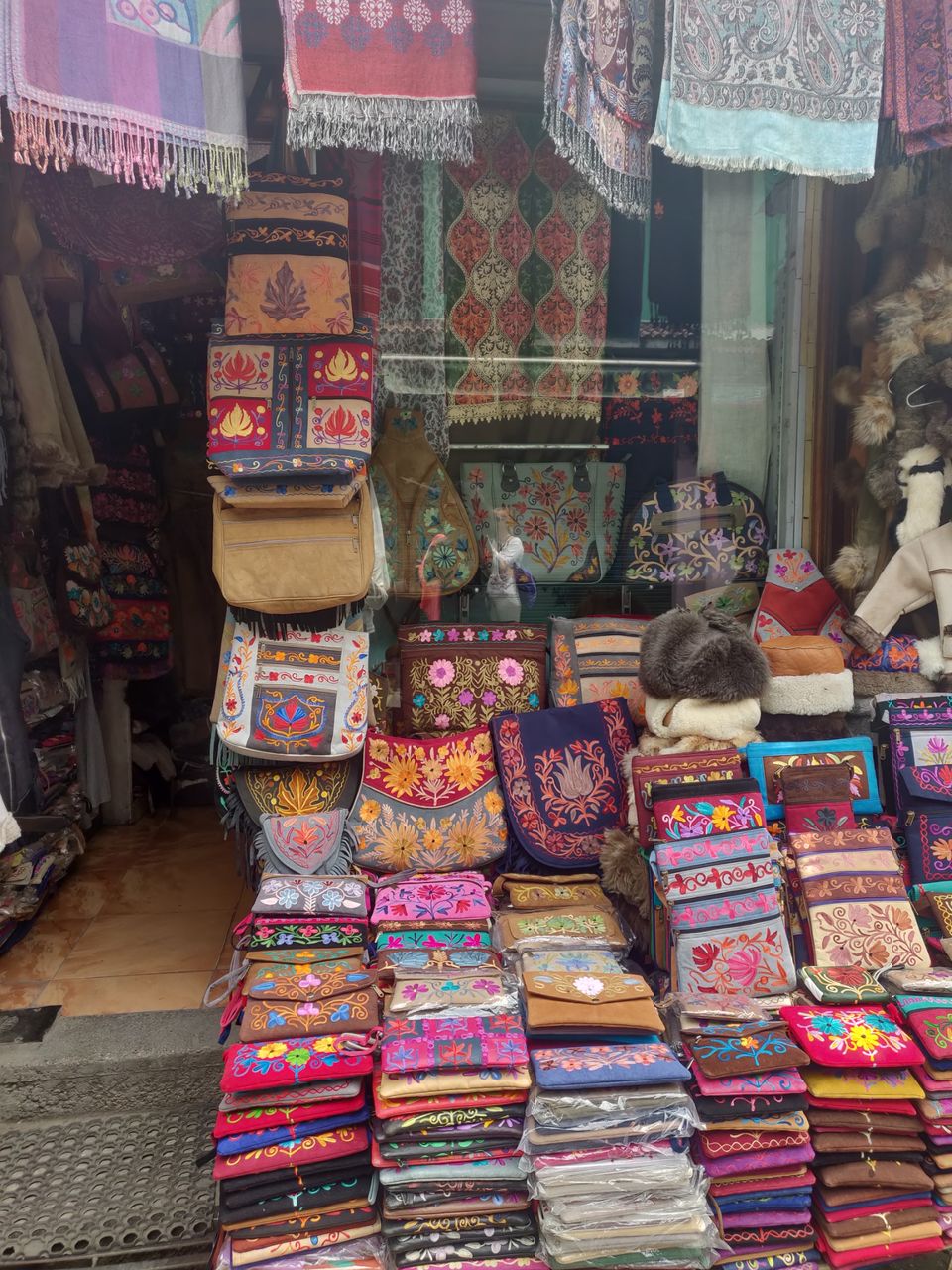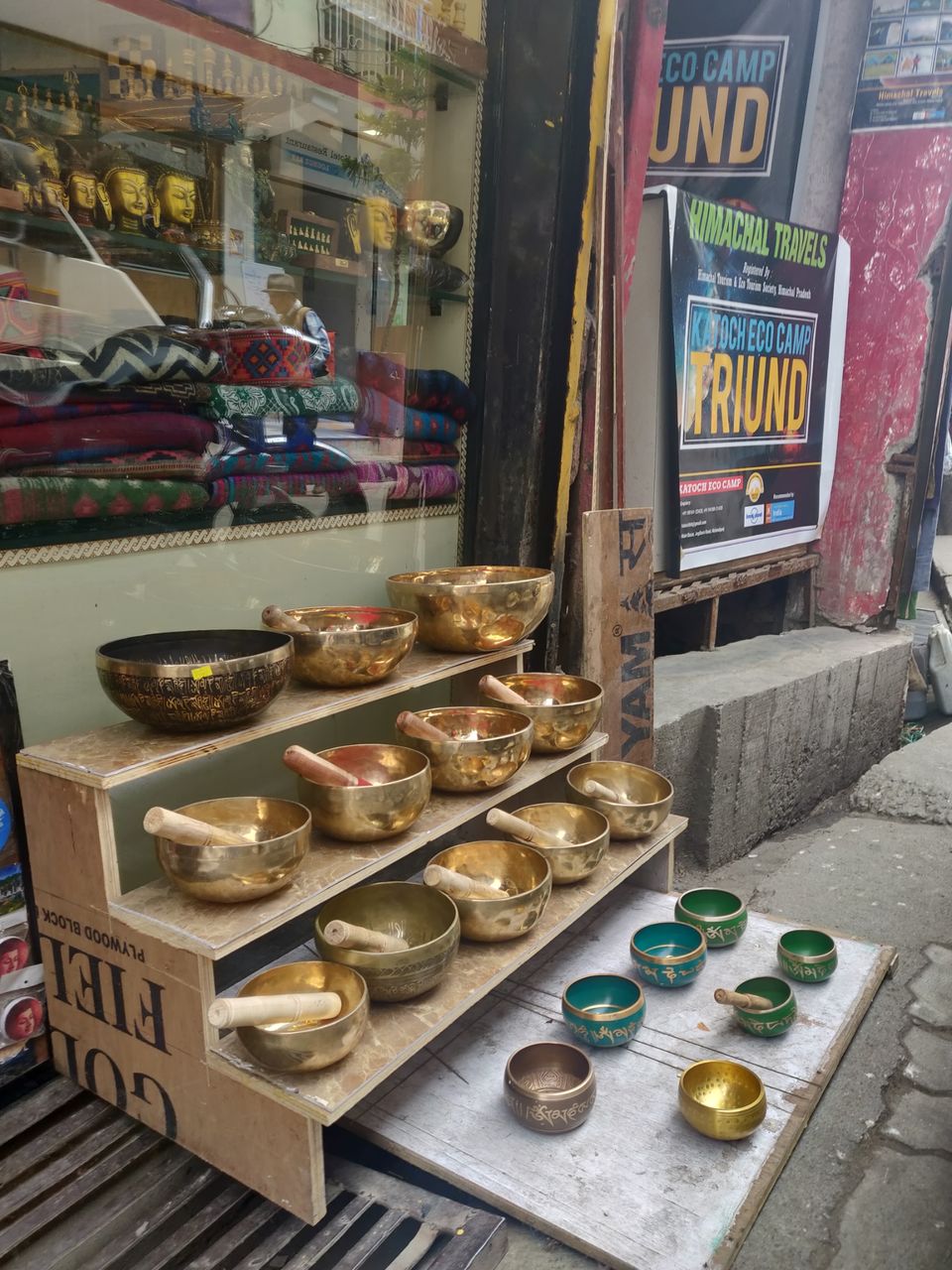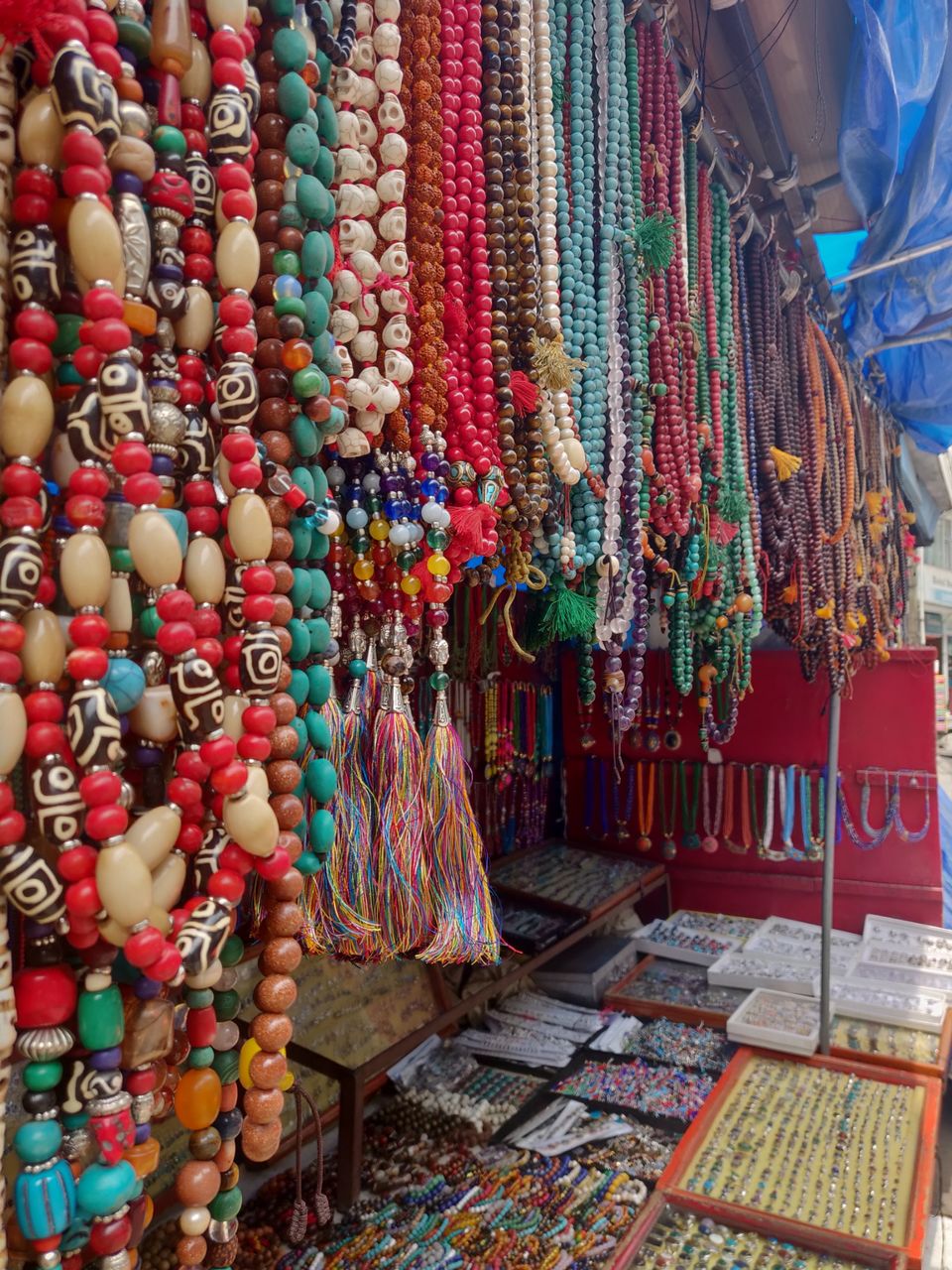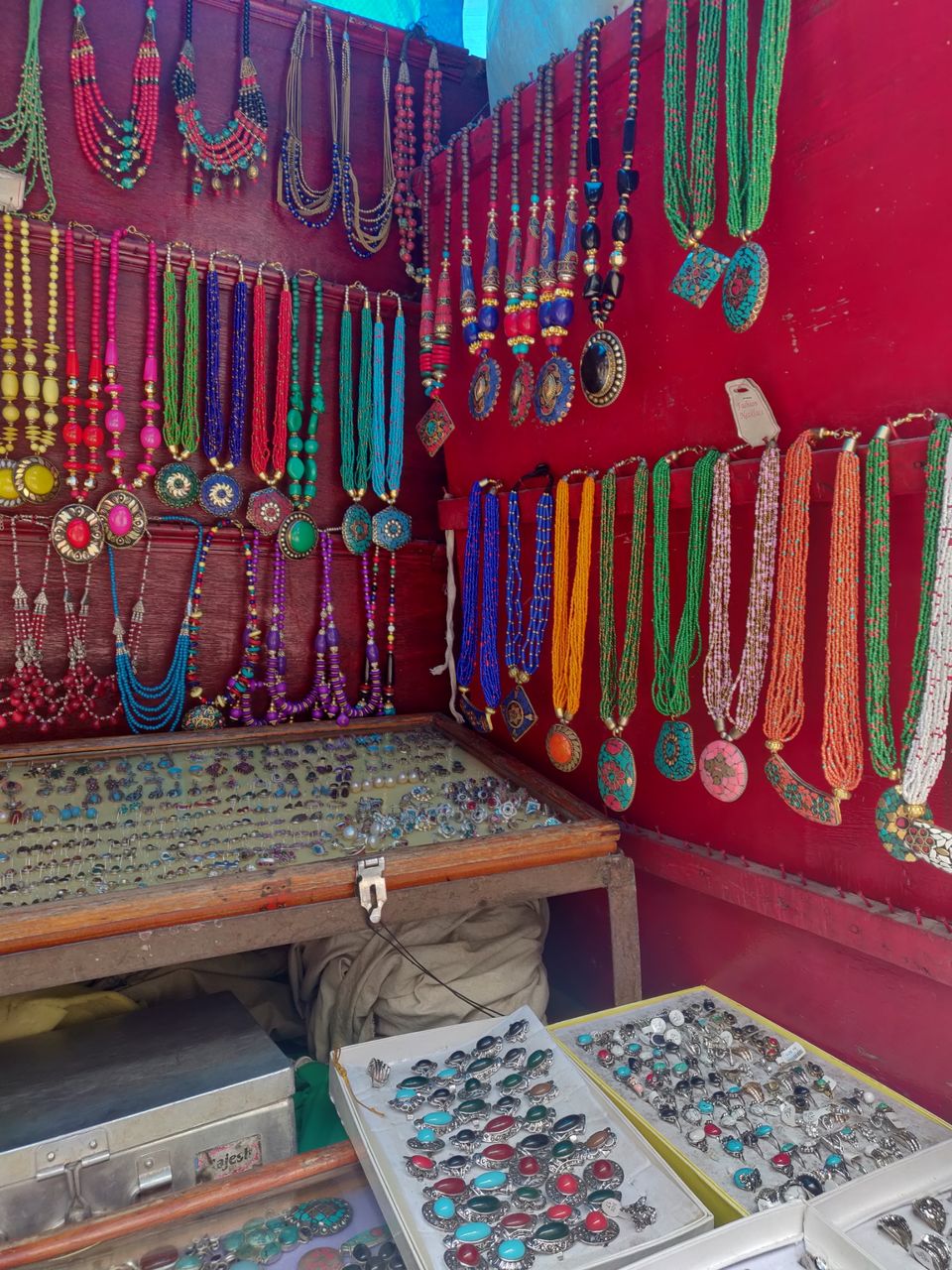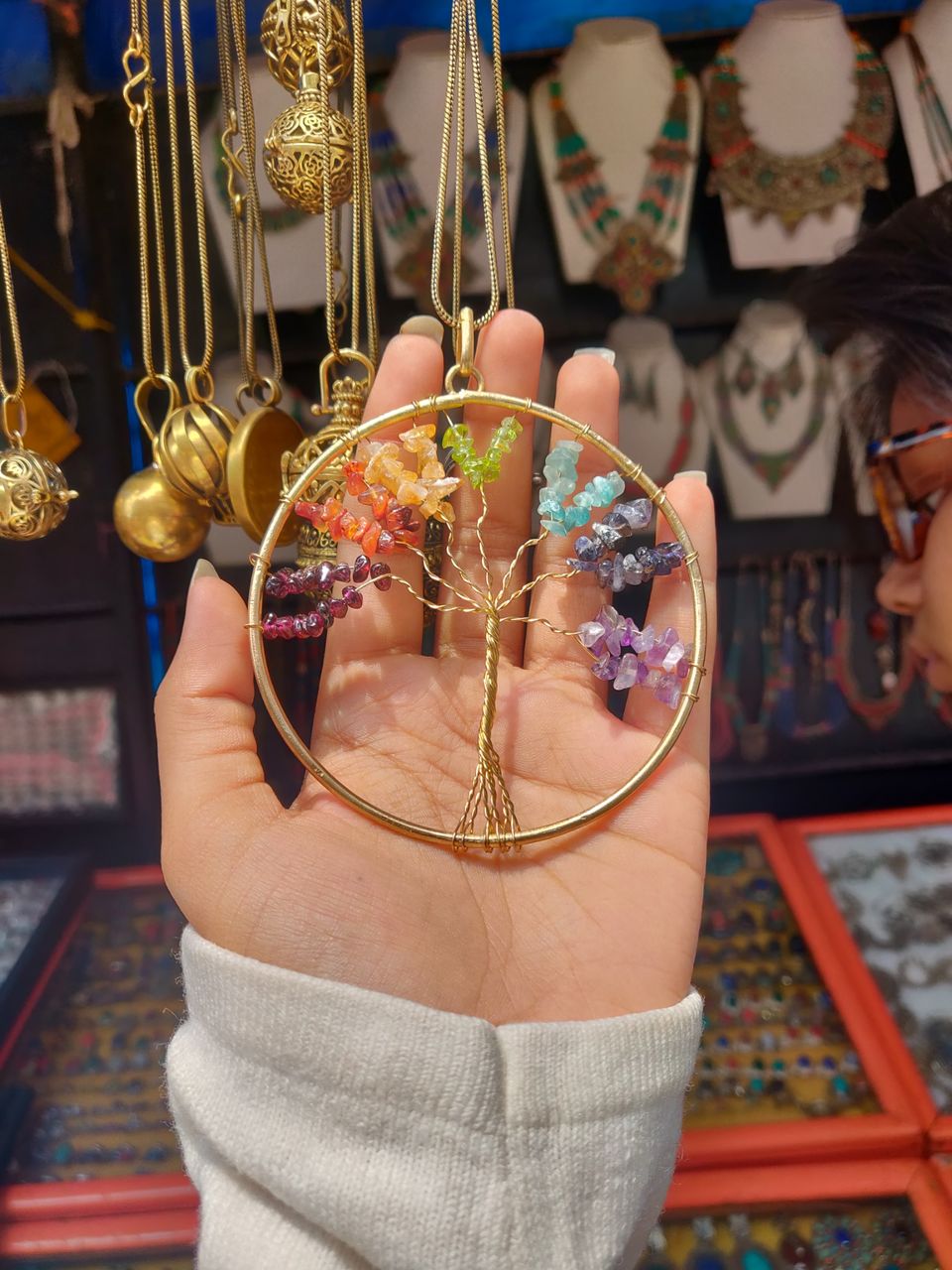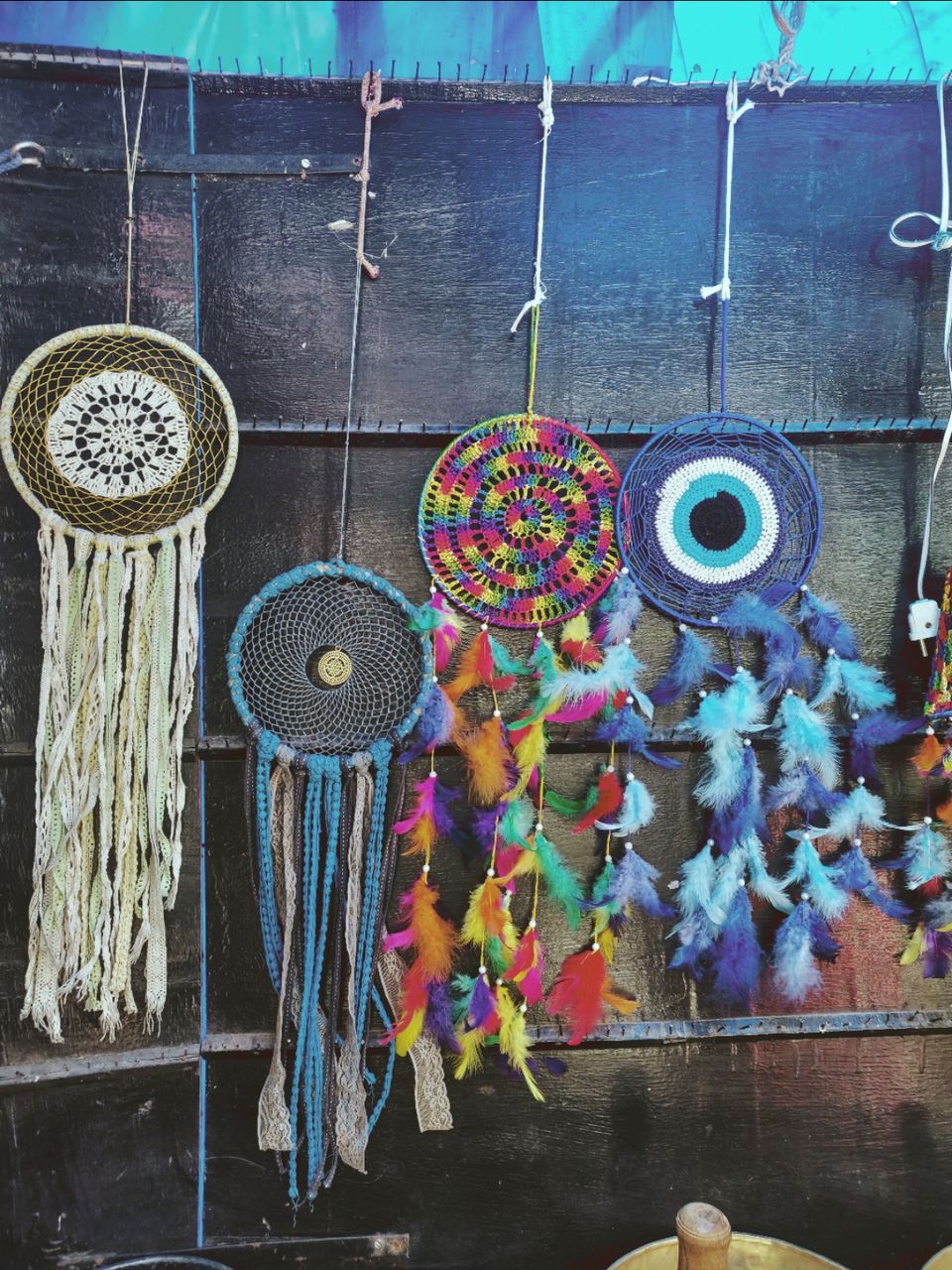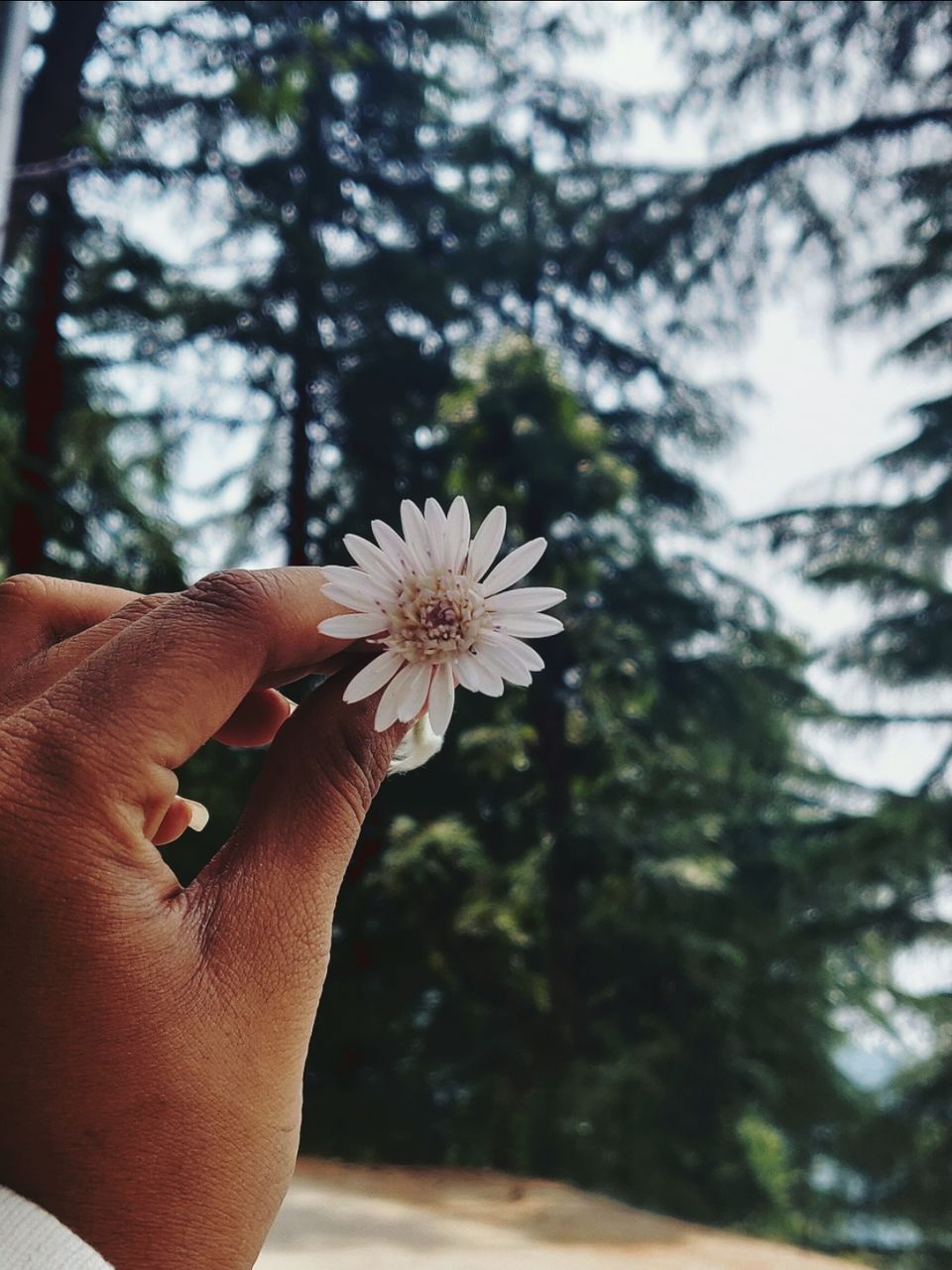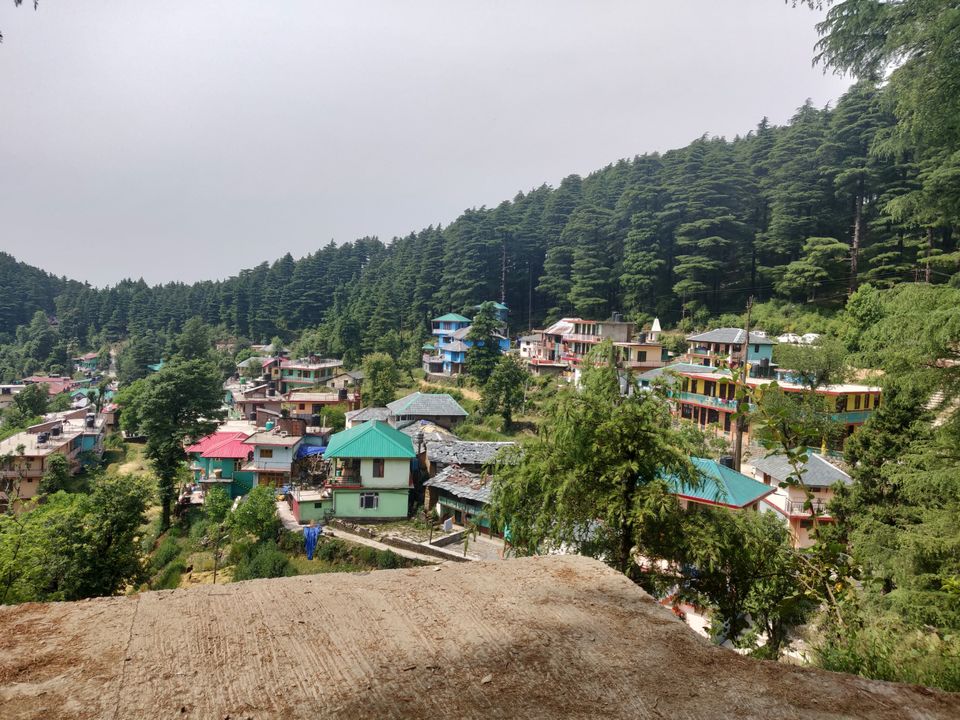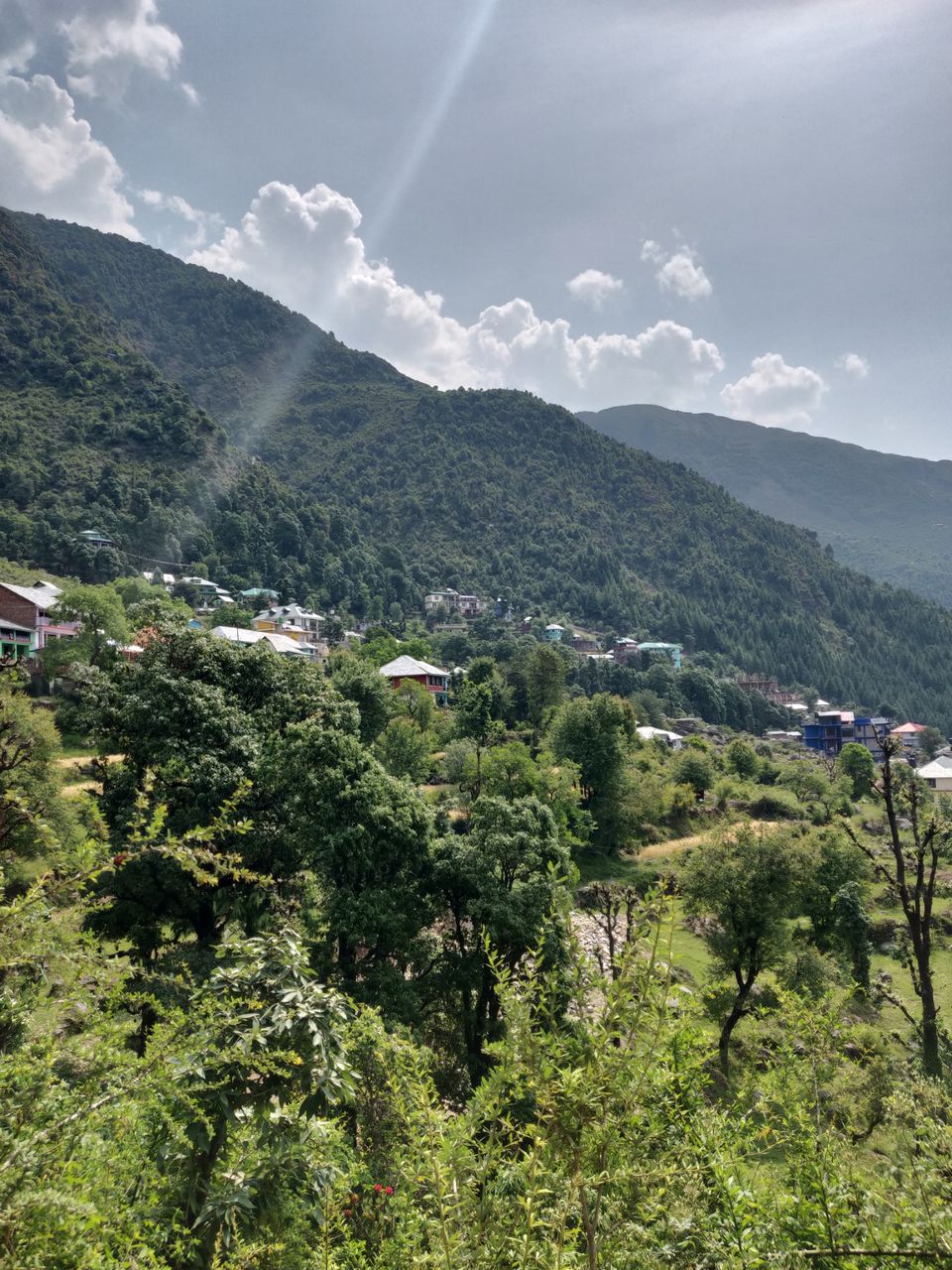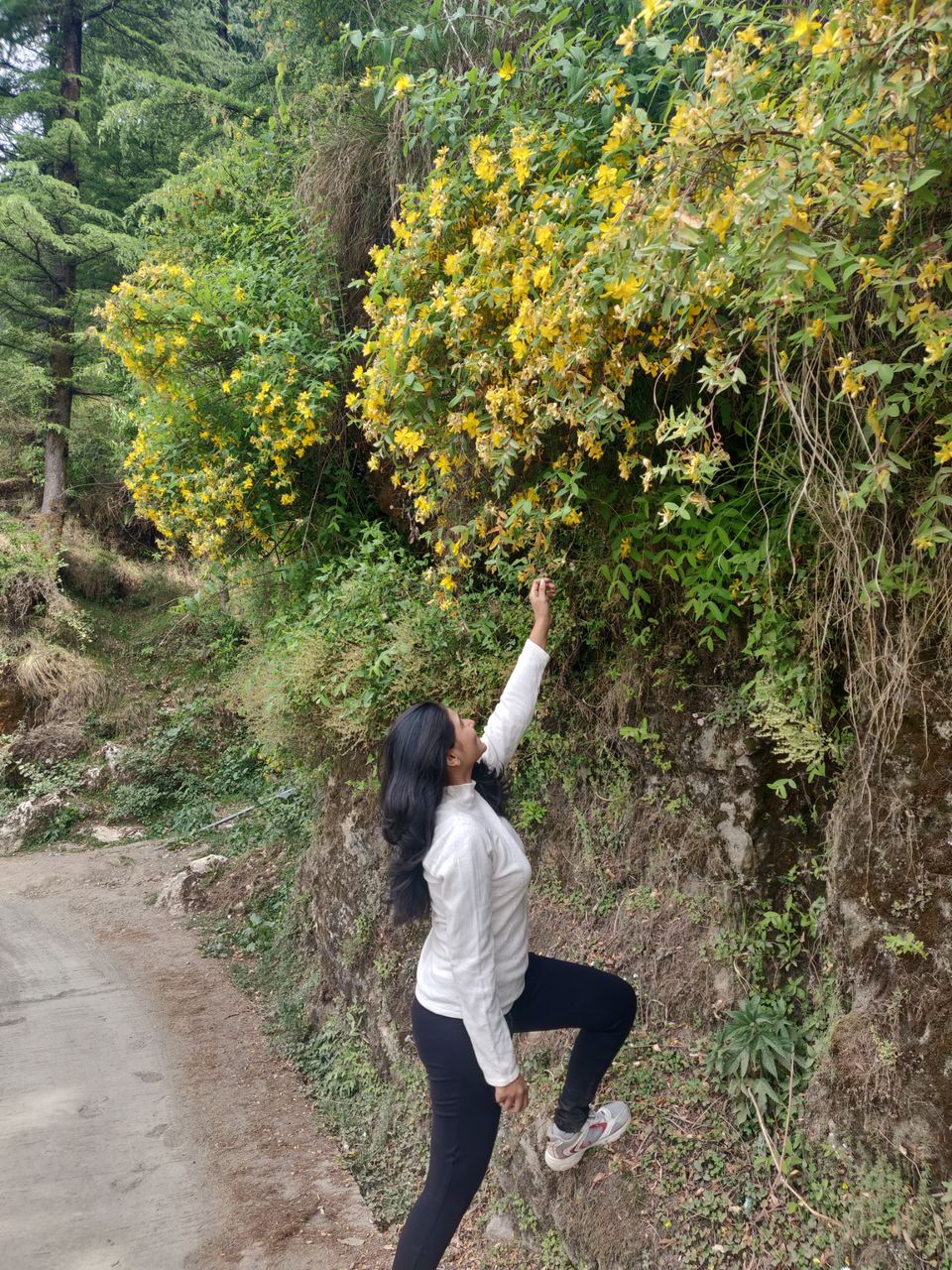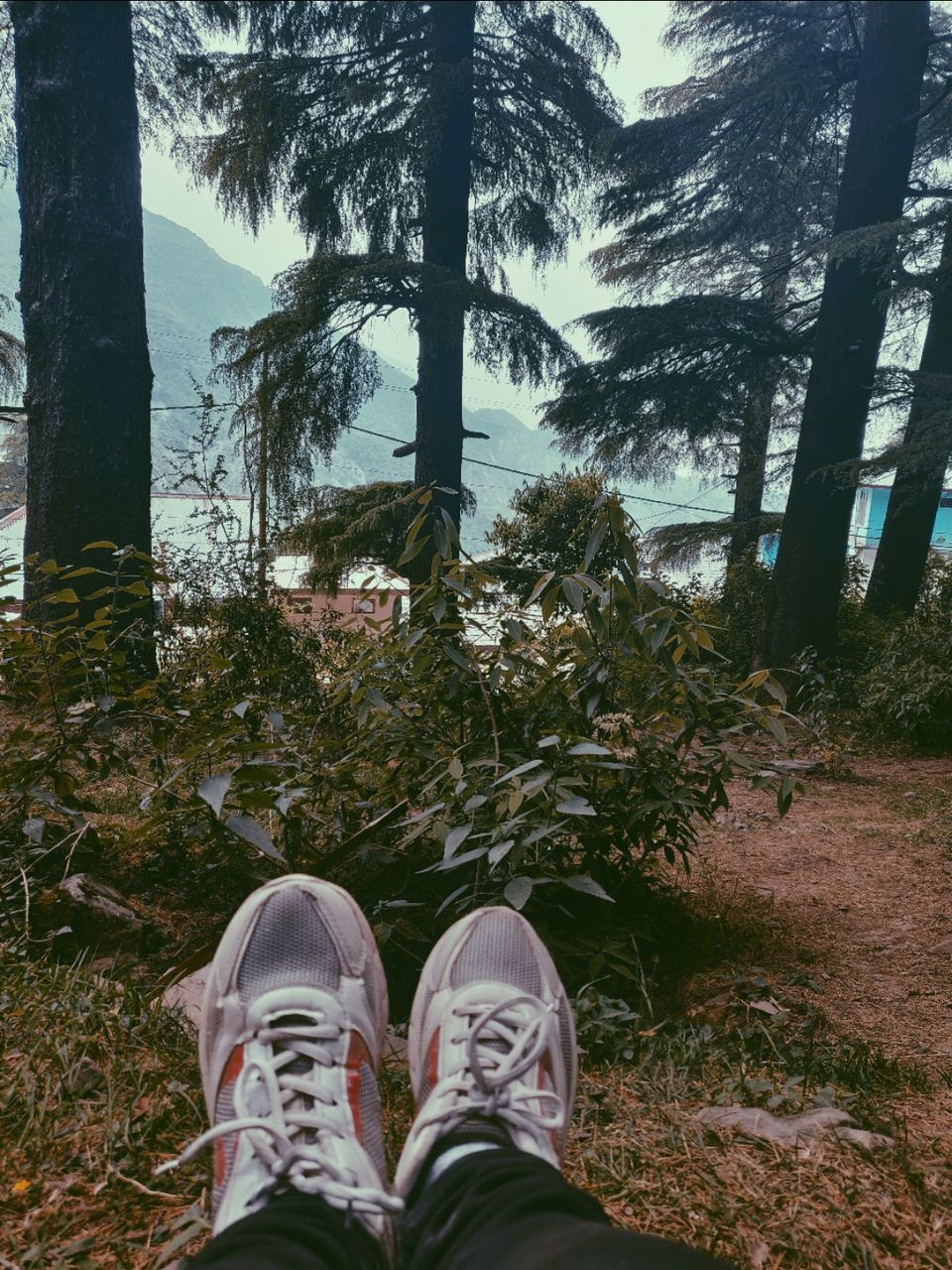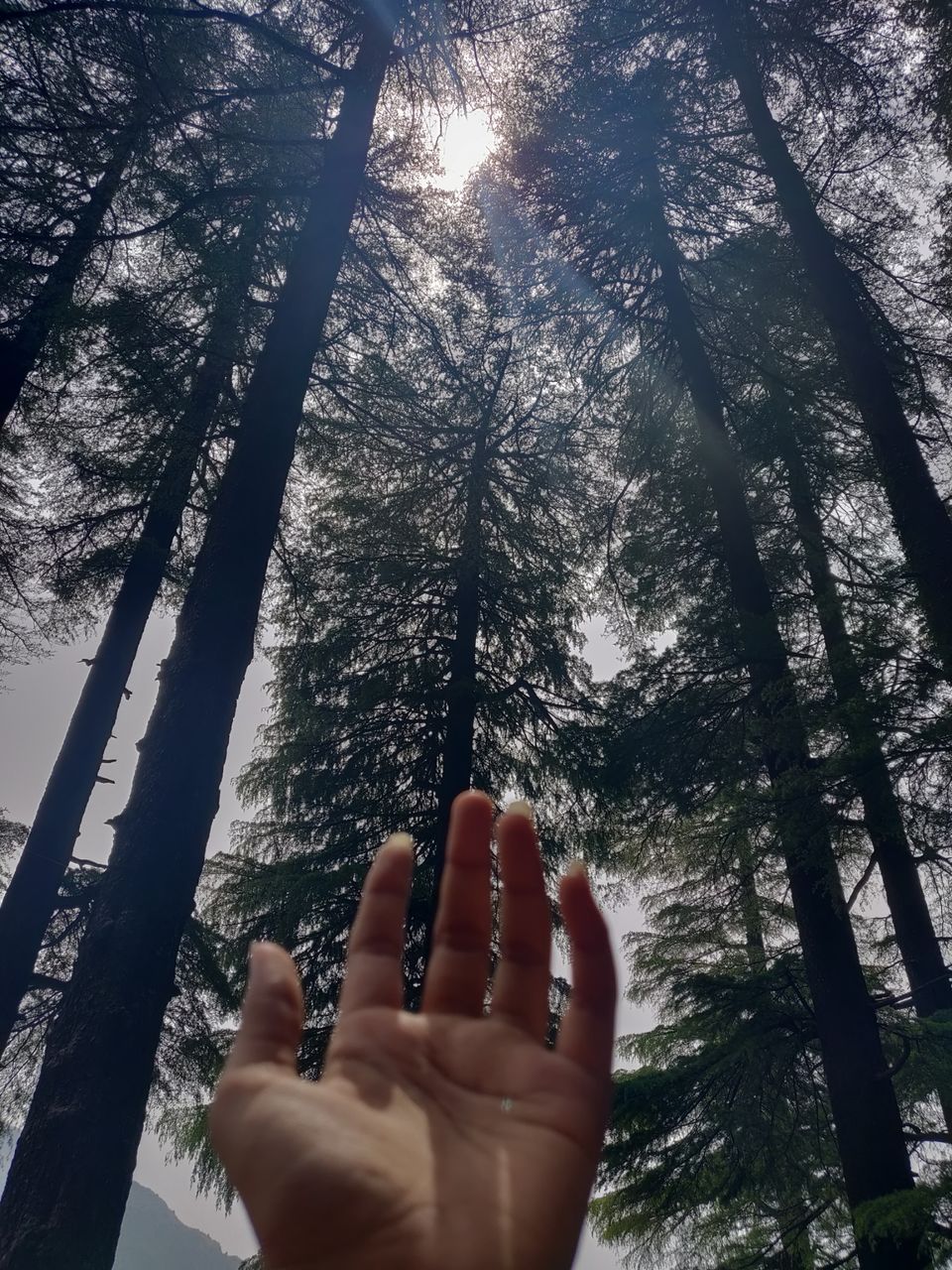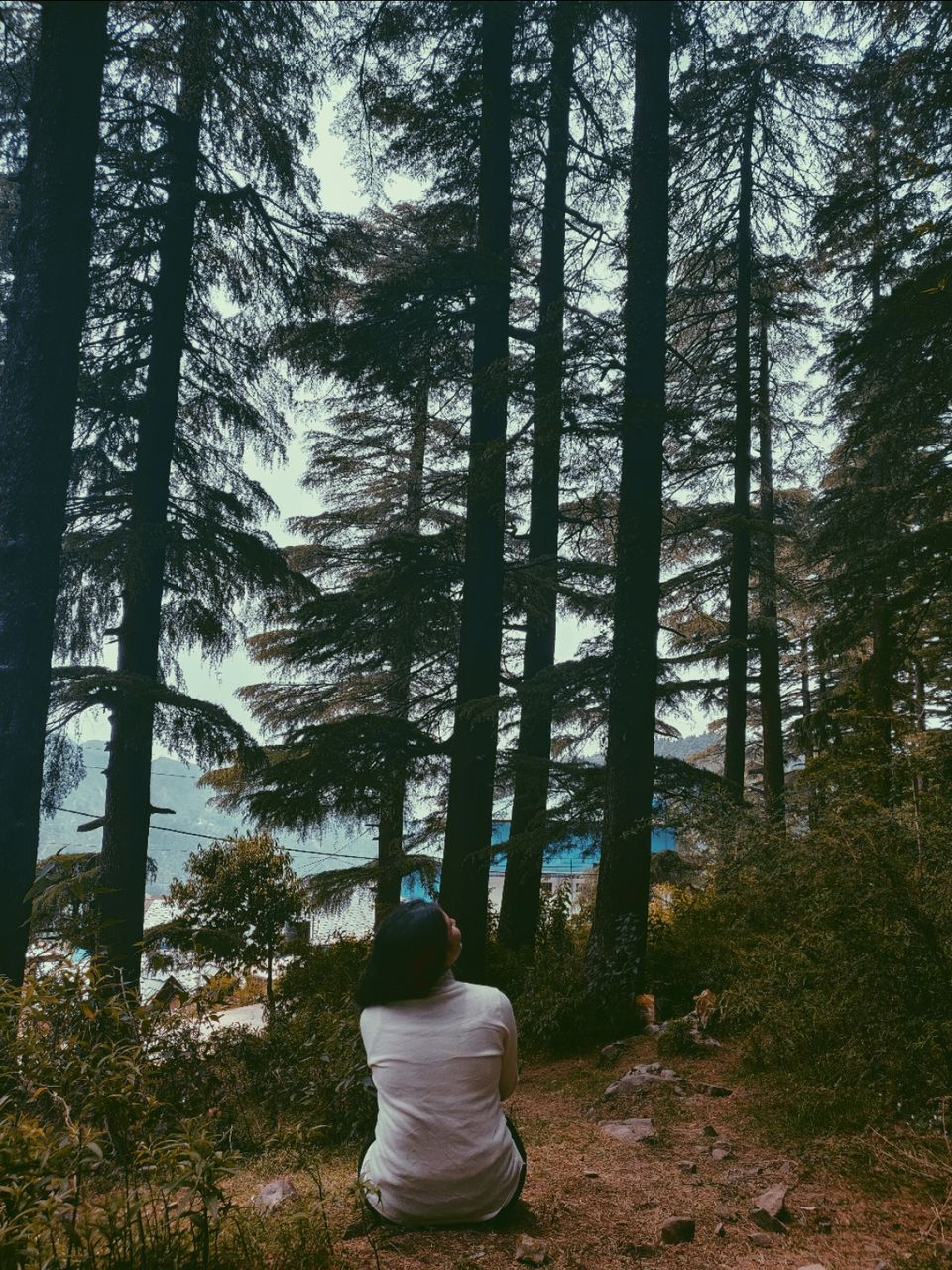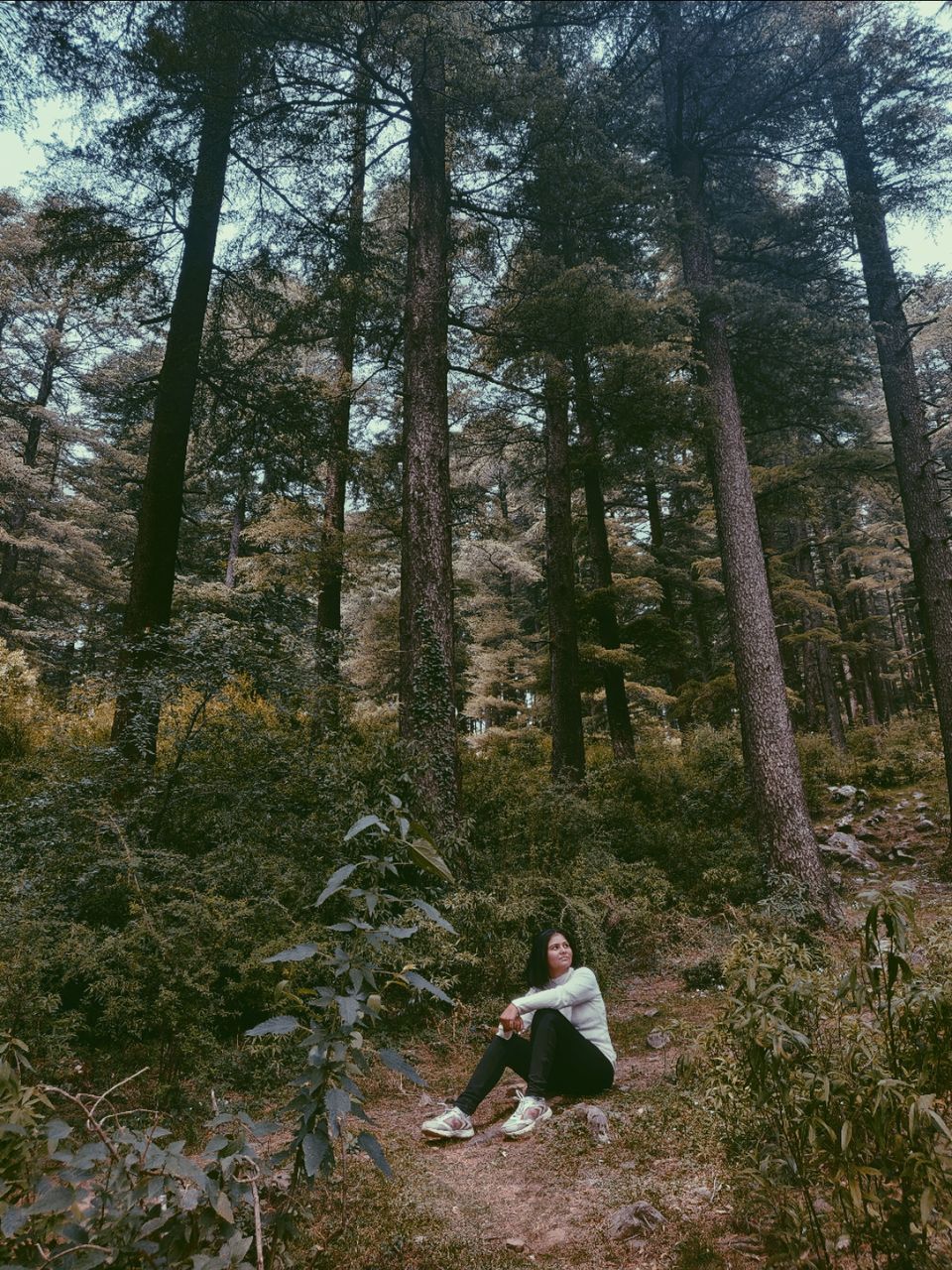 It was noon time till we explored entire market. During noon we went to visit a nearby monastery it's just near to the market. Thenafter, I walked further down to reach this beautiful little book Café which is famous for it's vibe, Illiterati Book Café. One can walk down the side of market and by navigating can easily reach here. They have lot of books to read, decent food (but I felt it was overpriced), and special outside seating with amazing view of mountains. Imagine having a cup of coffee, a good book, amazing mountainside views and cold gentle breeze blowing in your hairs what a perfect time to enjoy it would be!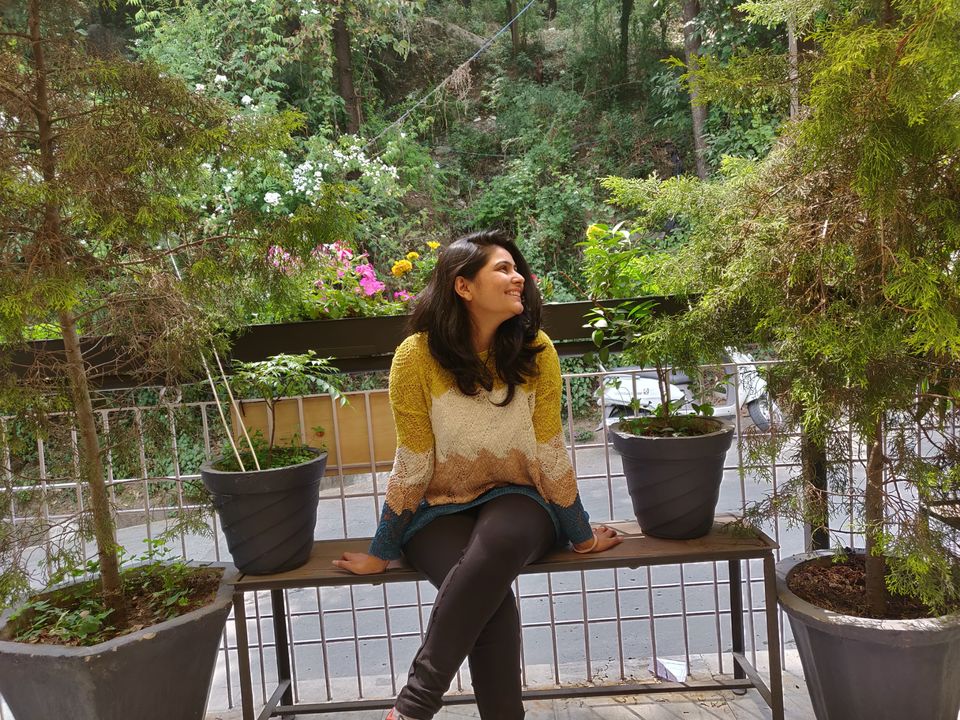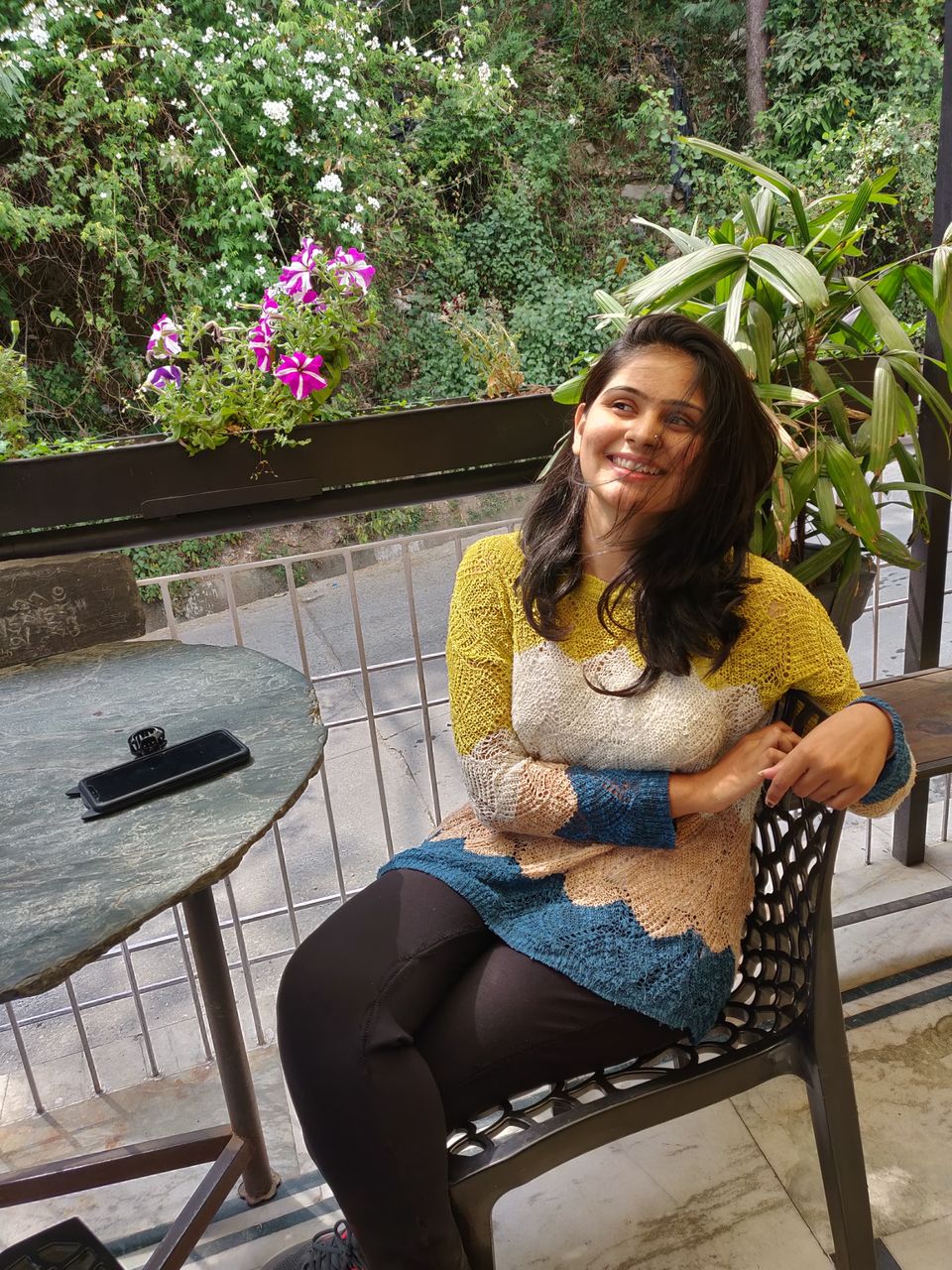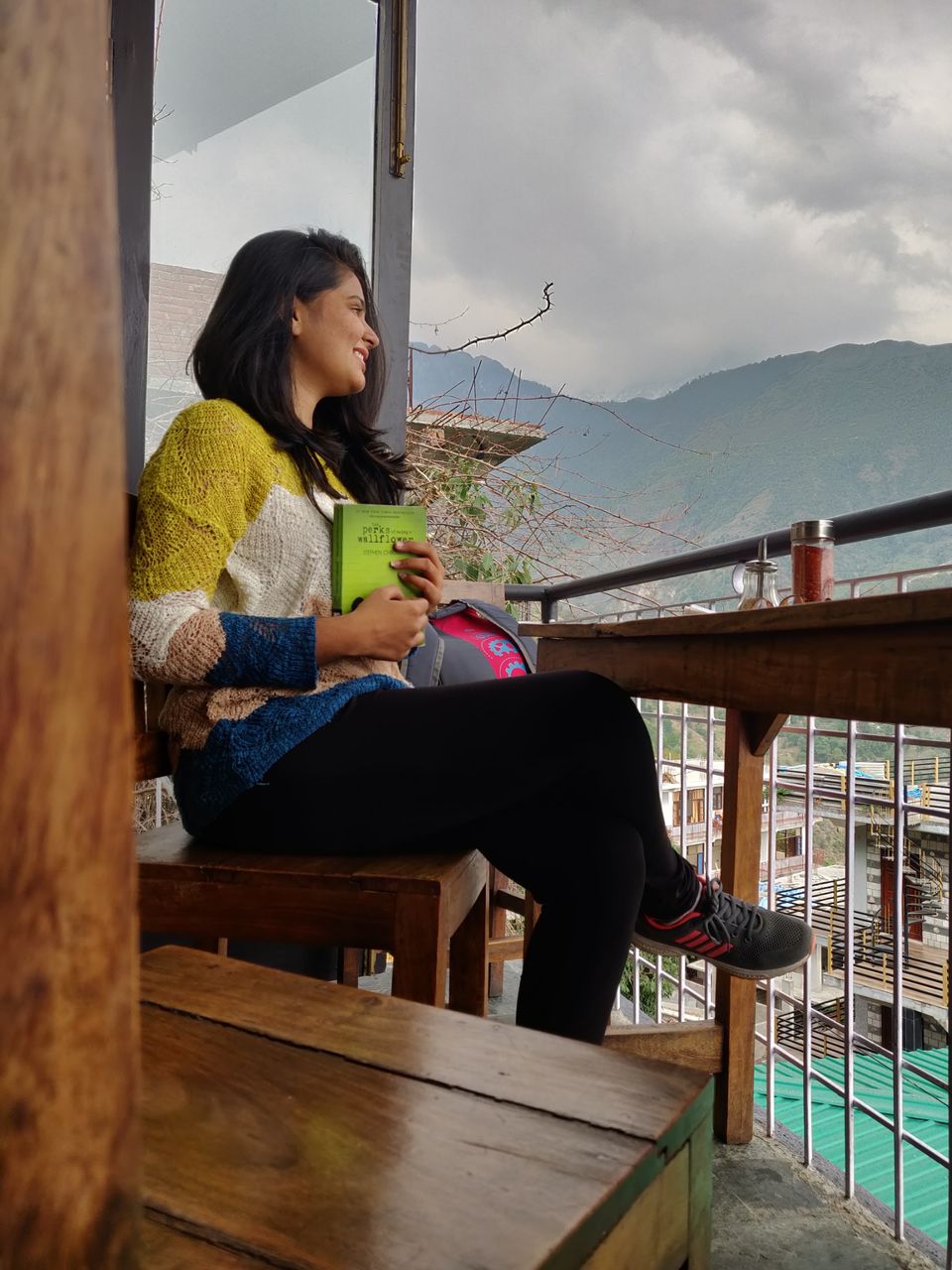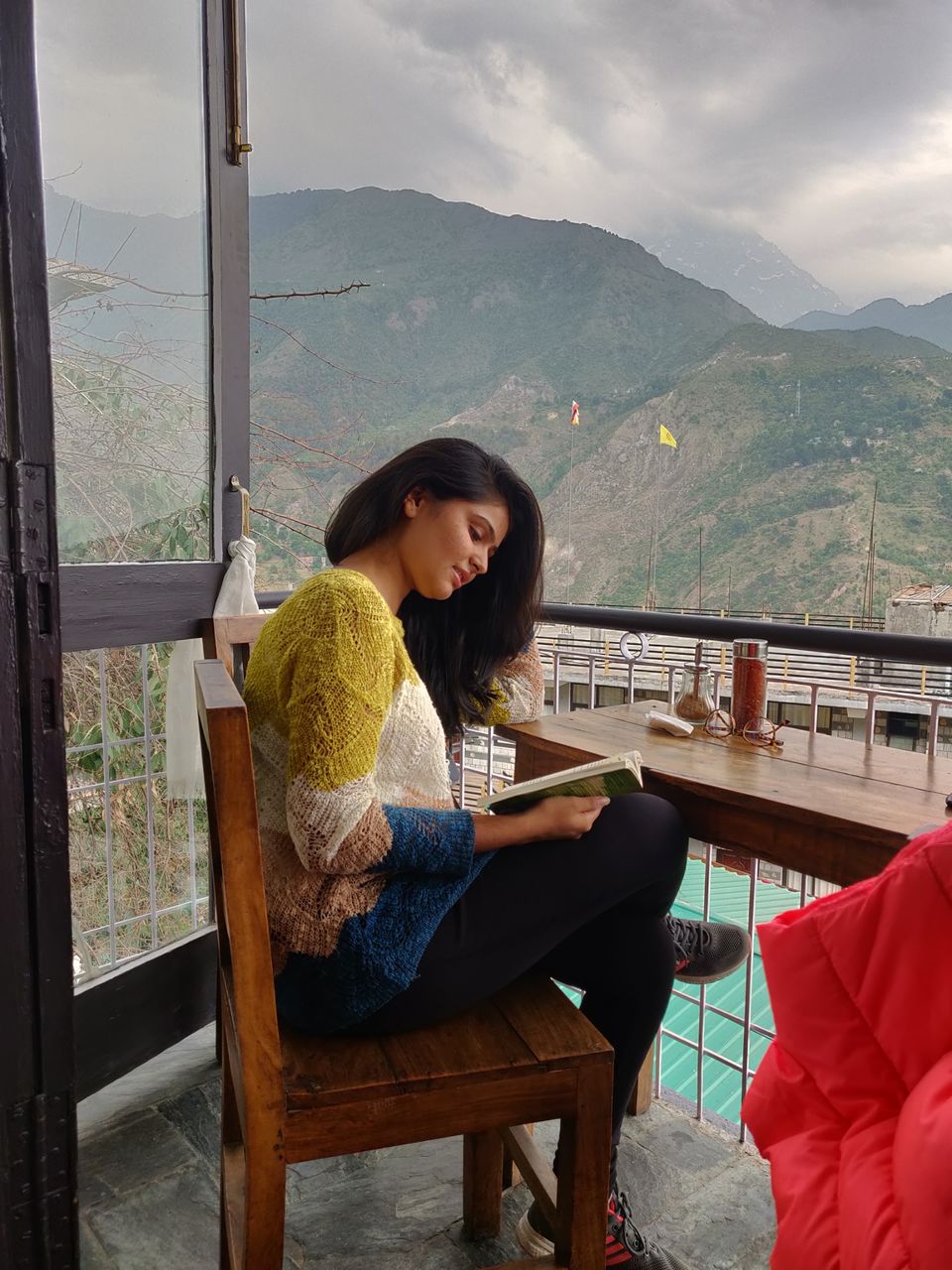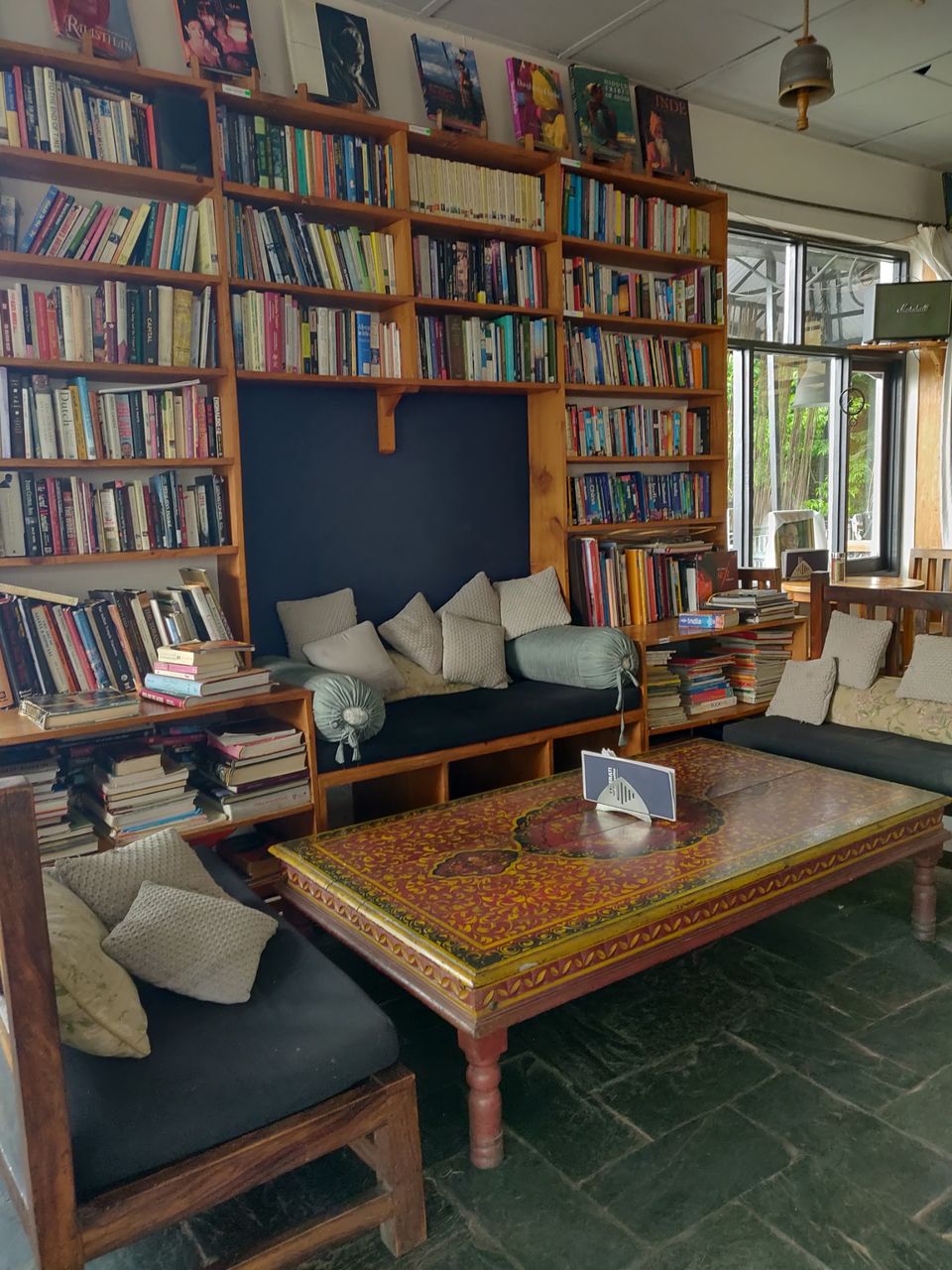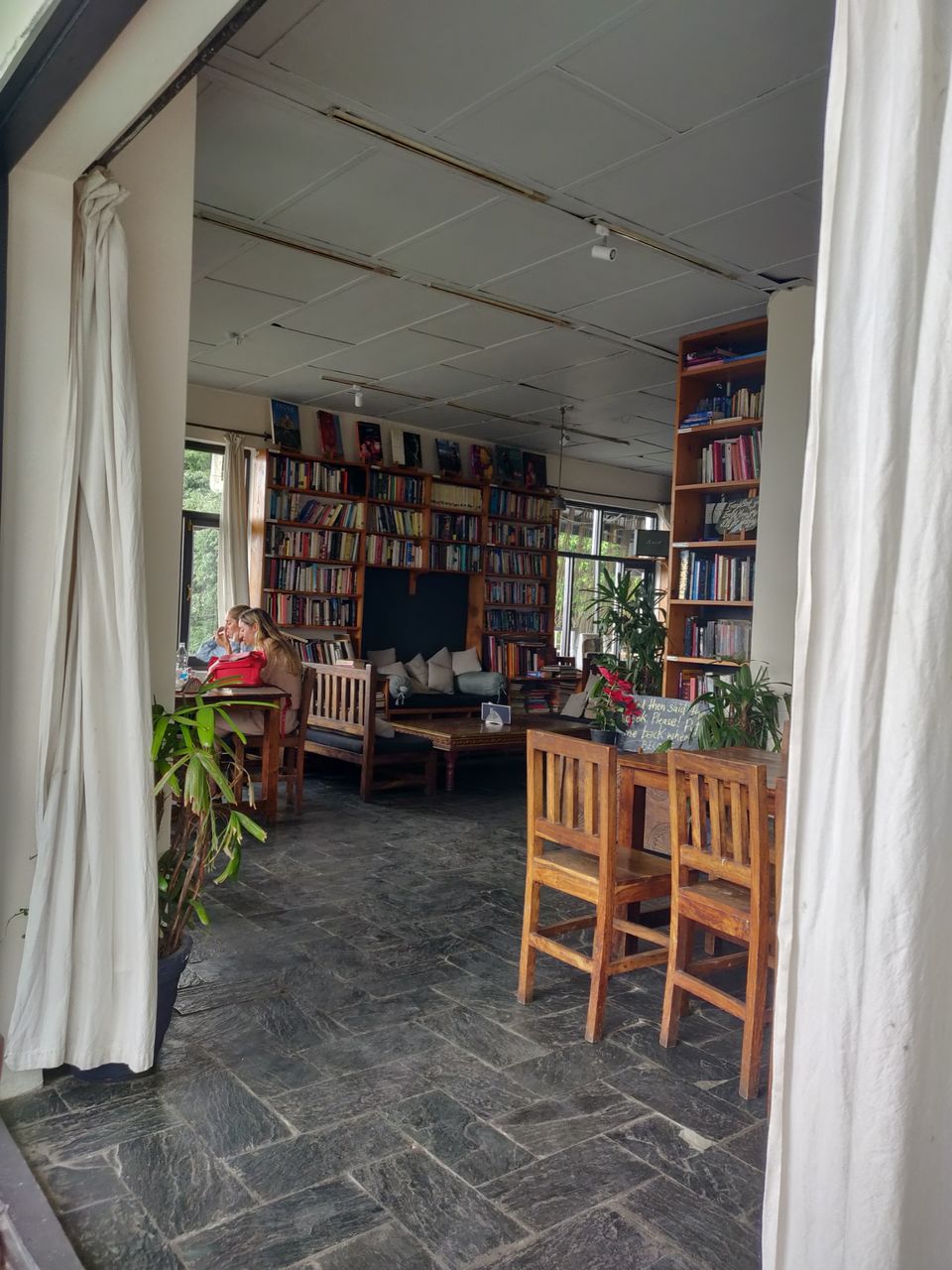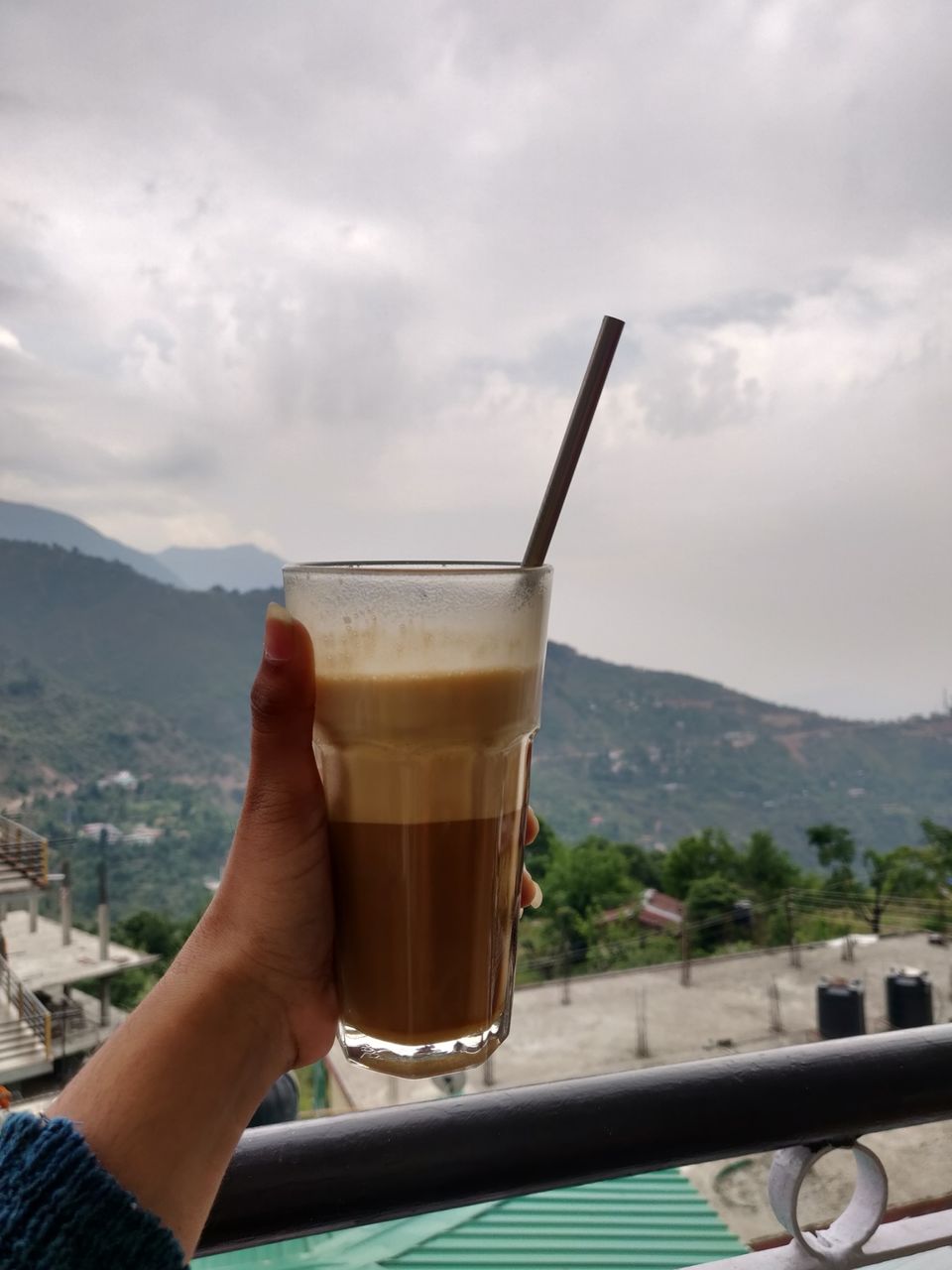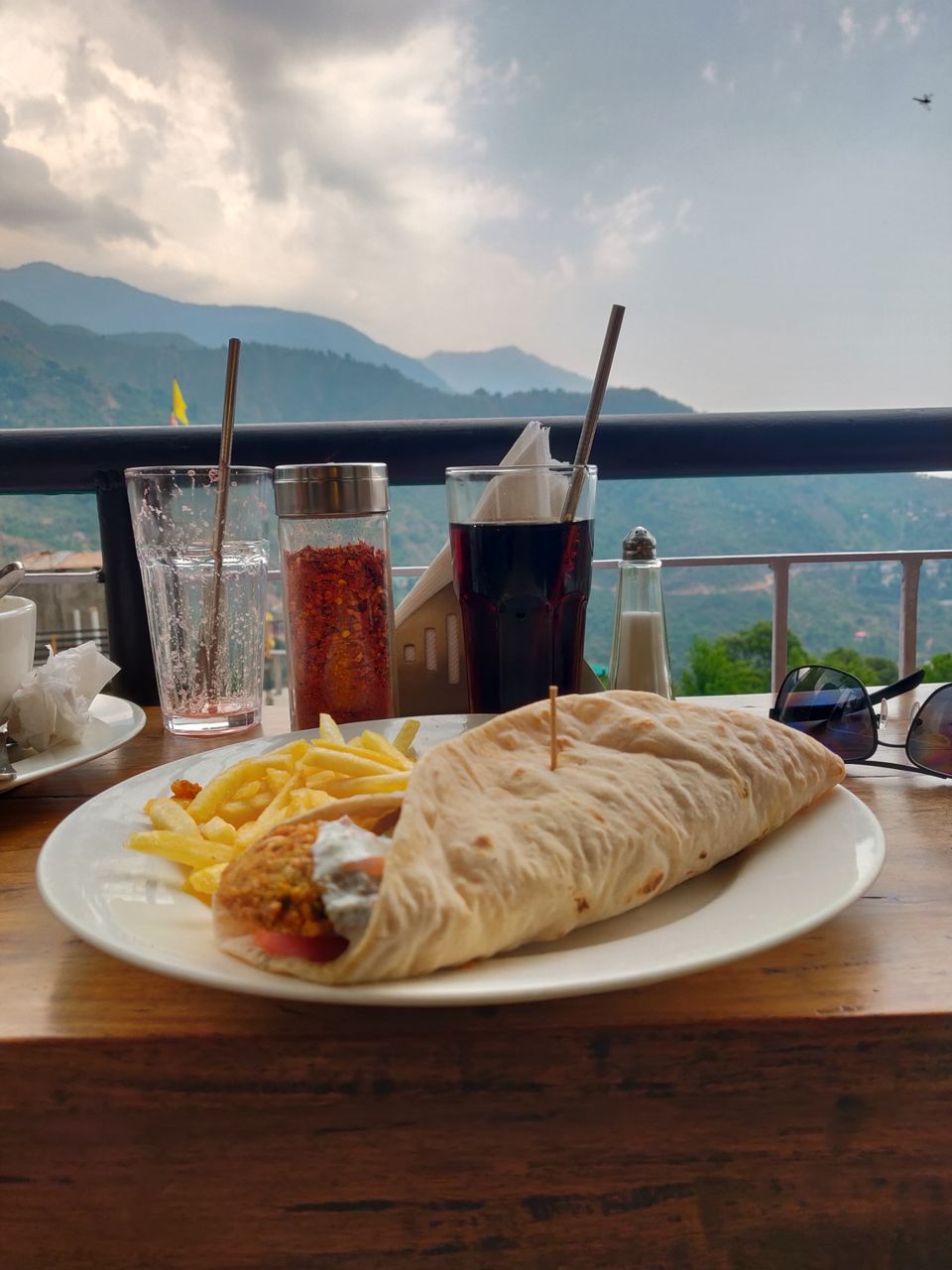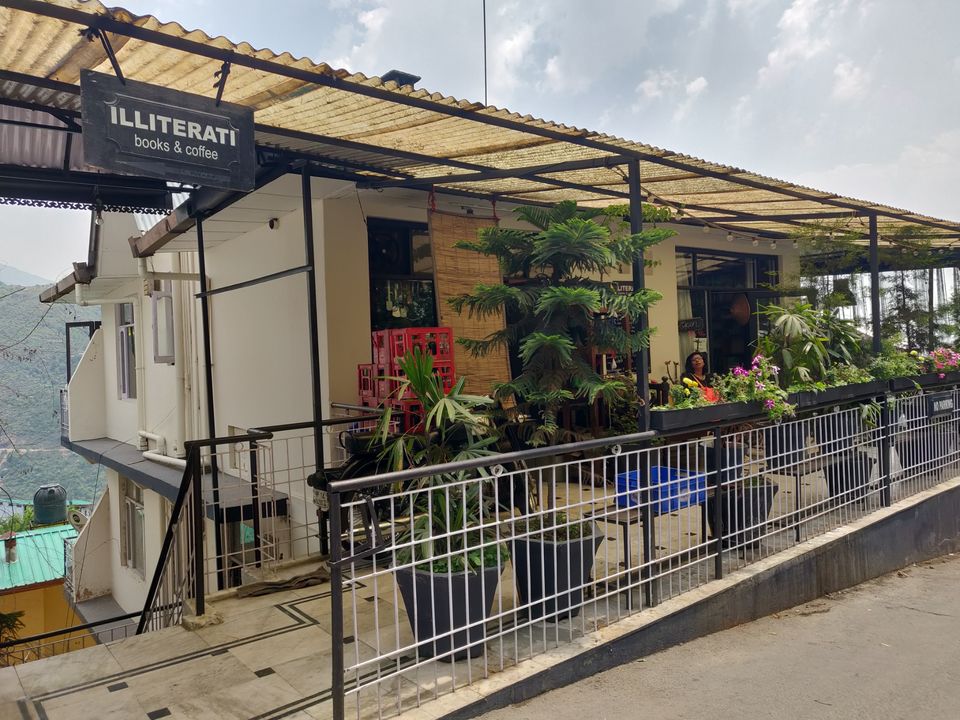 After spending a good time during afternoon at Café, I went took another road on feet to reach this beautiful church which as its name suggest is literally located in between the wilderness. This church has a unique and a clam vibe to it. It would make for a perfect silent and peaceful escape from the city. I spent almost entire evening here just sitting photographing and enjoying the silence, chirping birds around.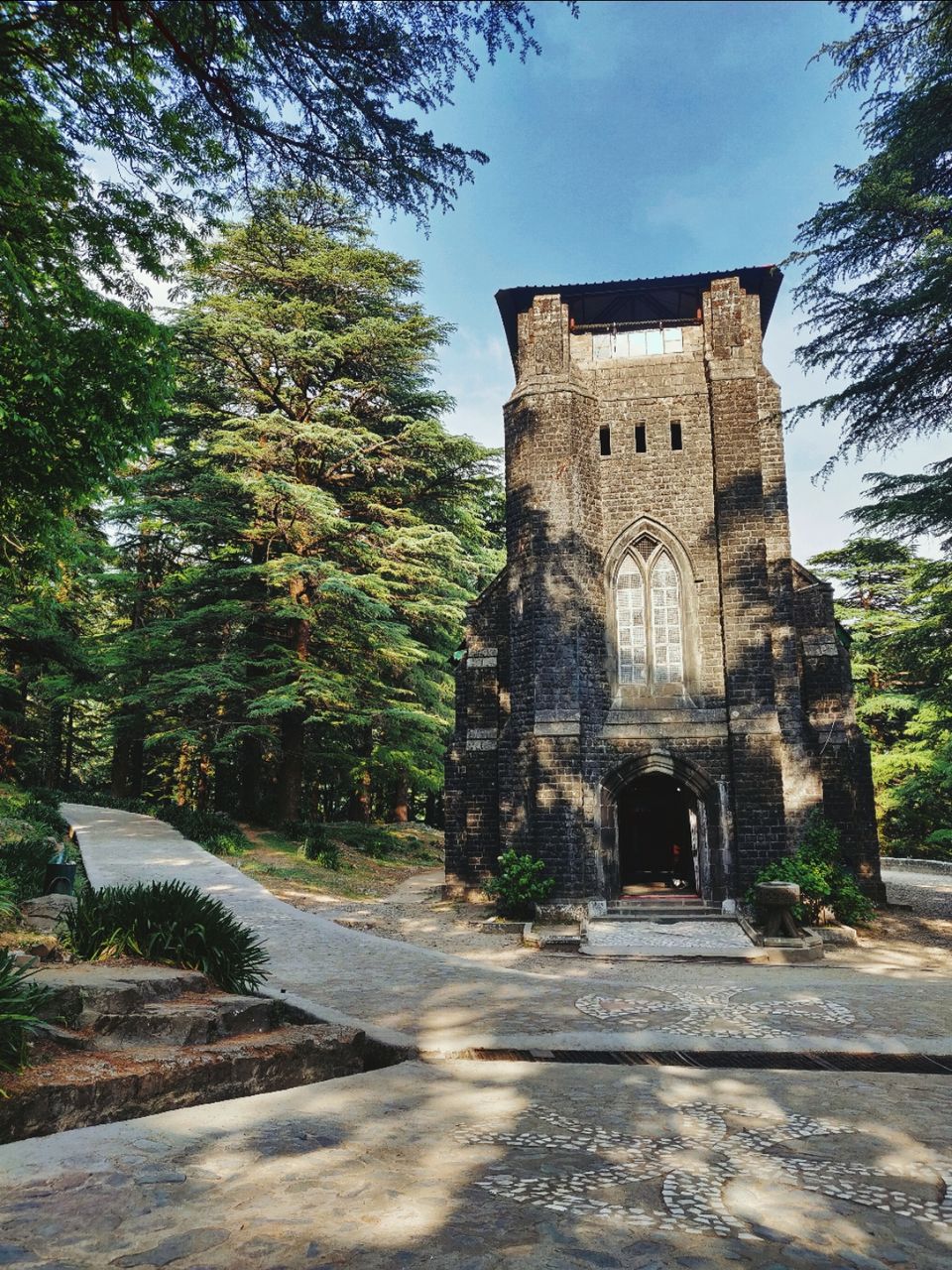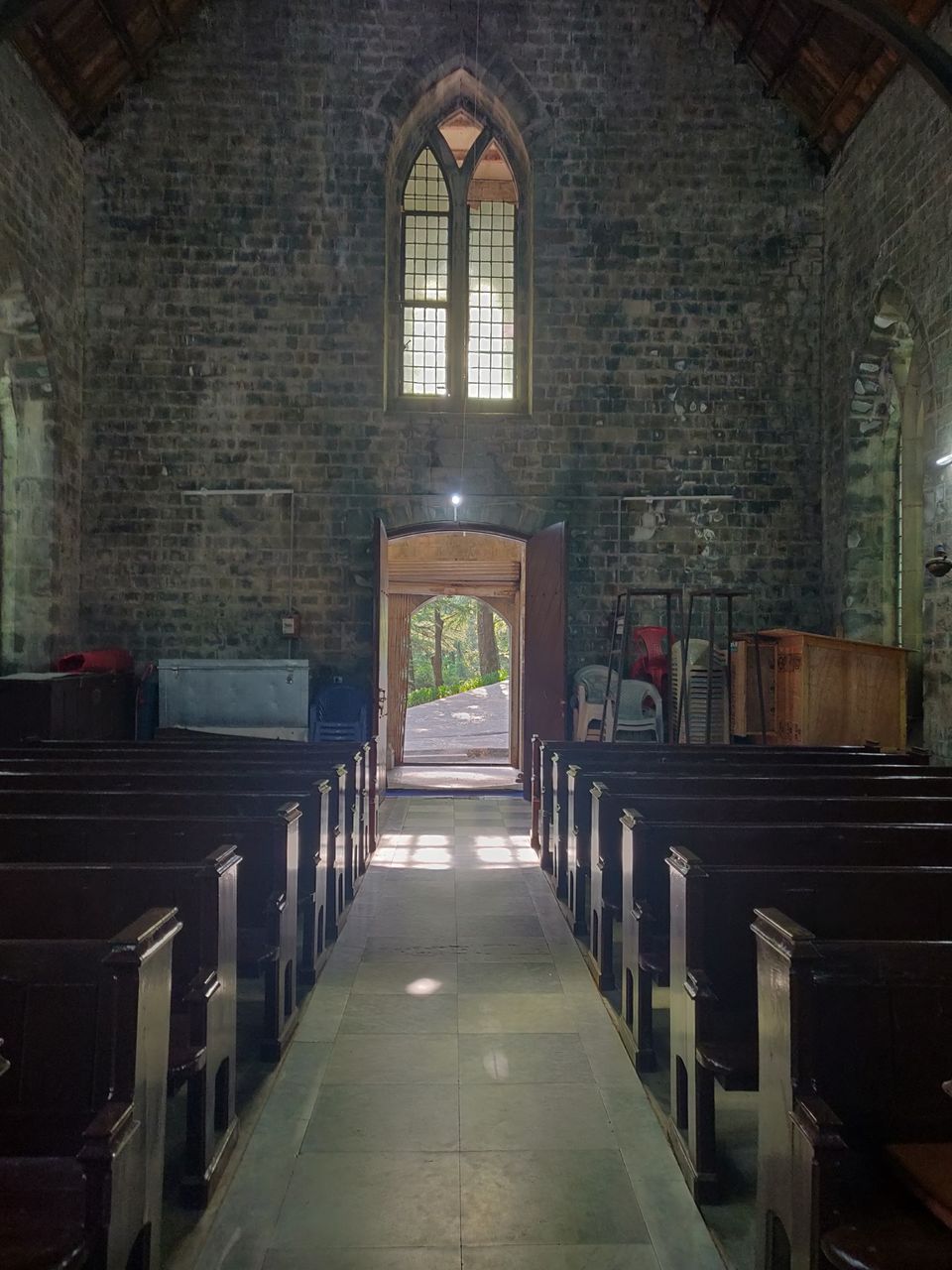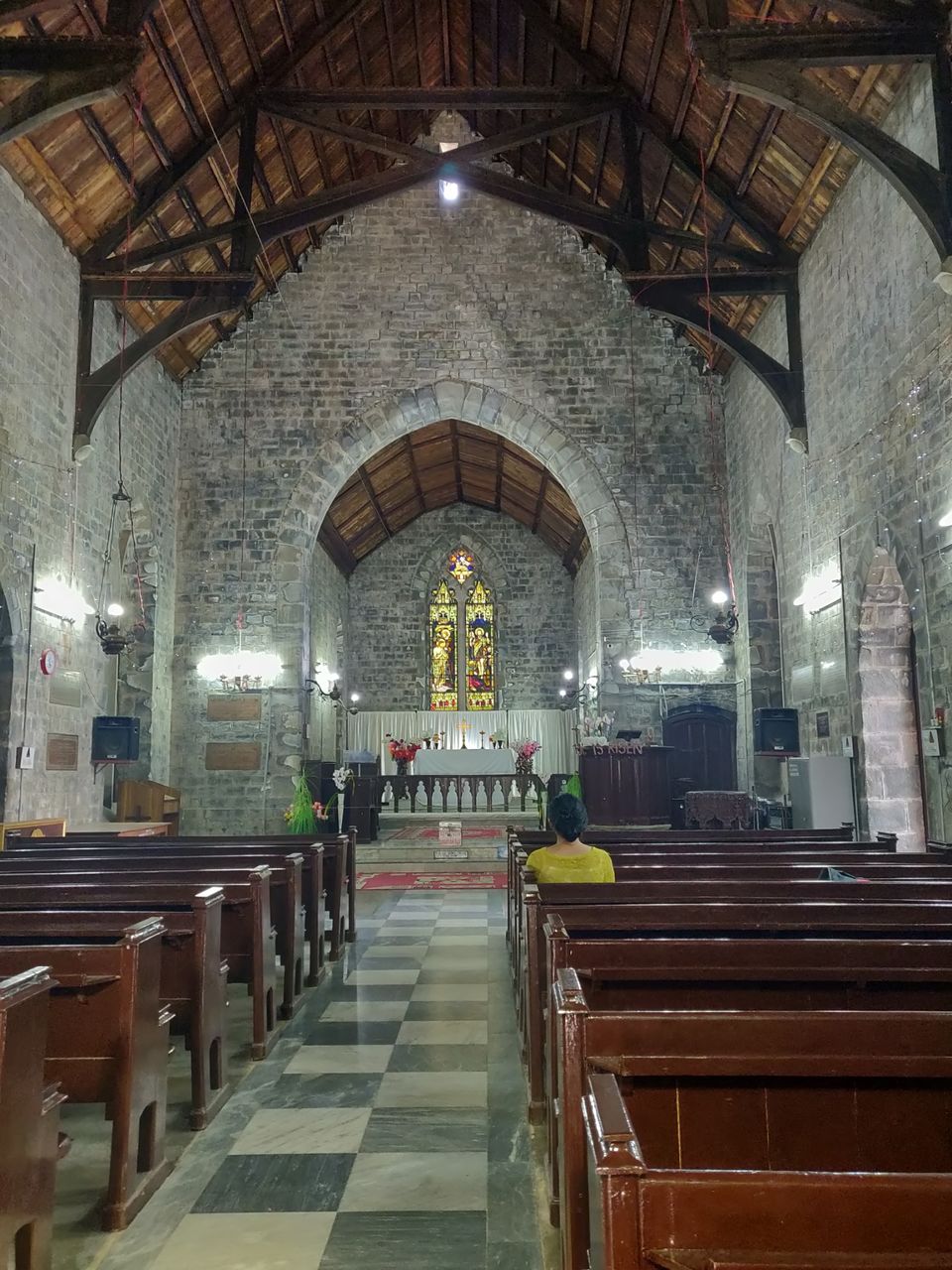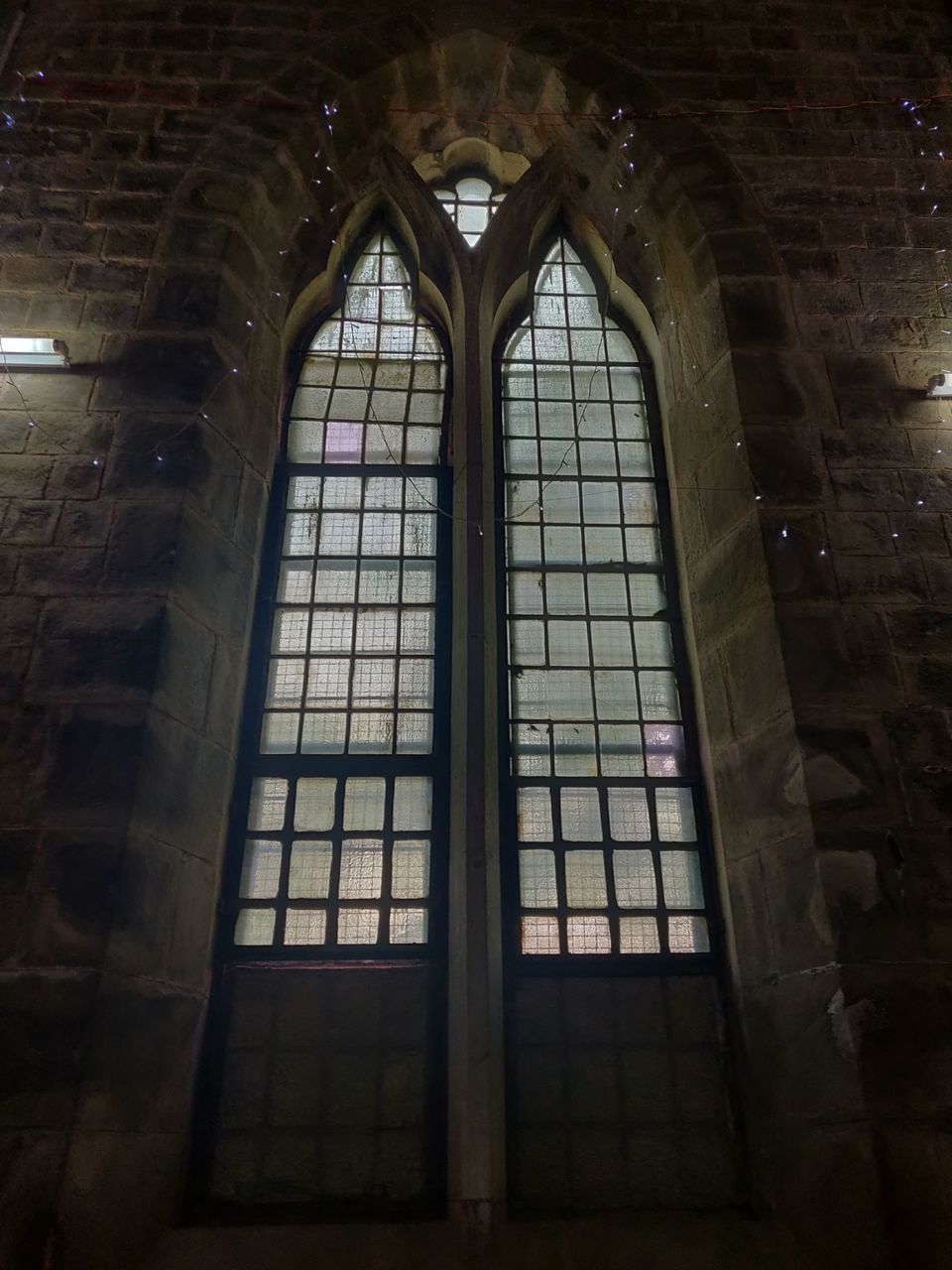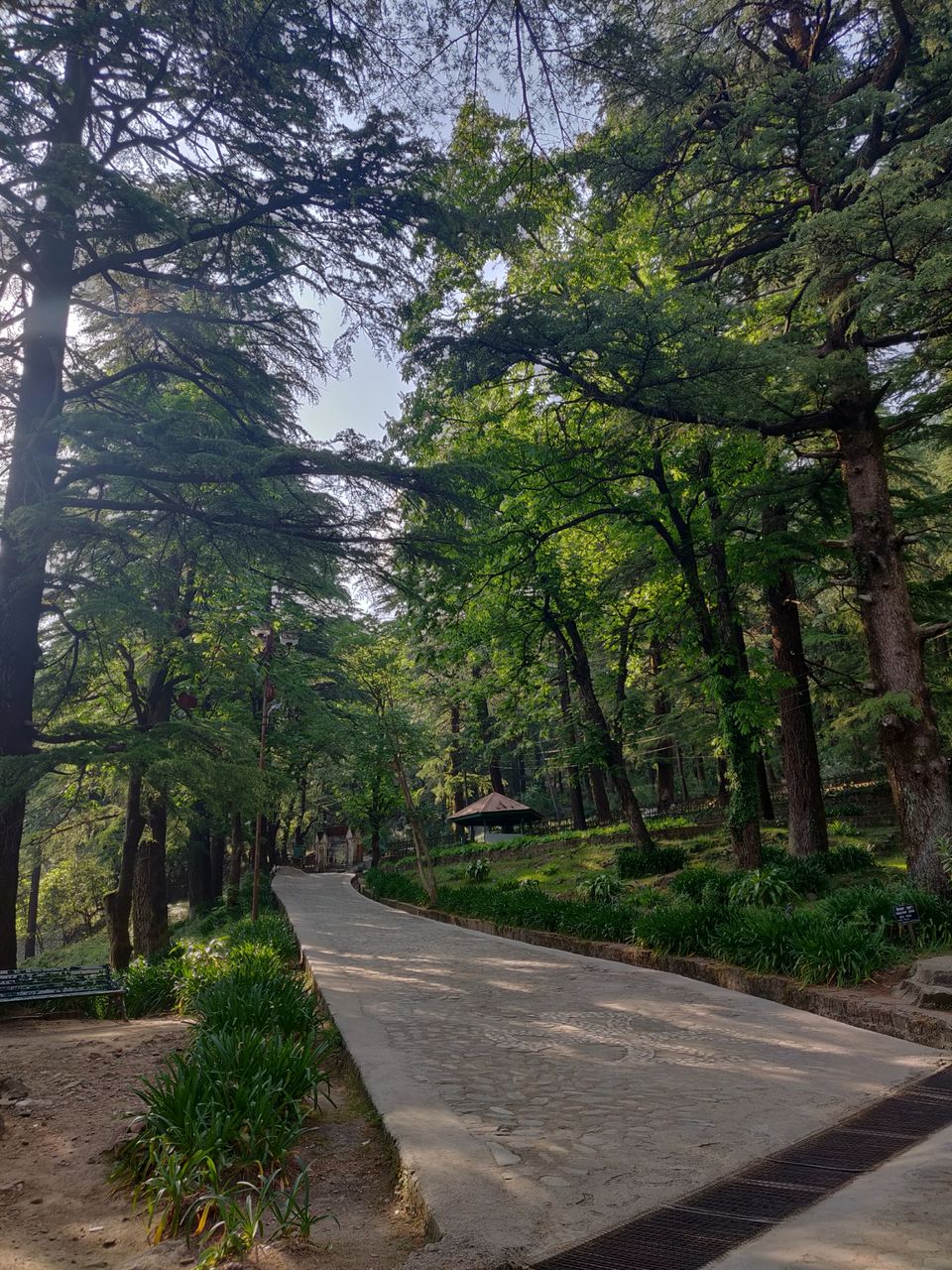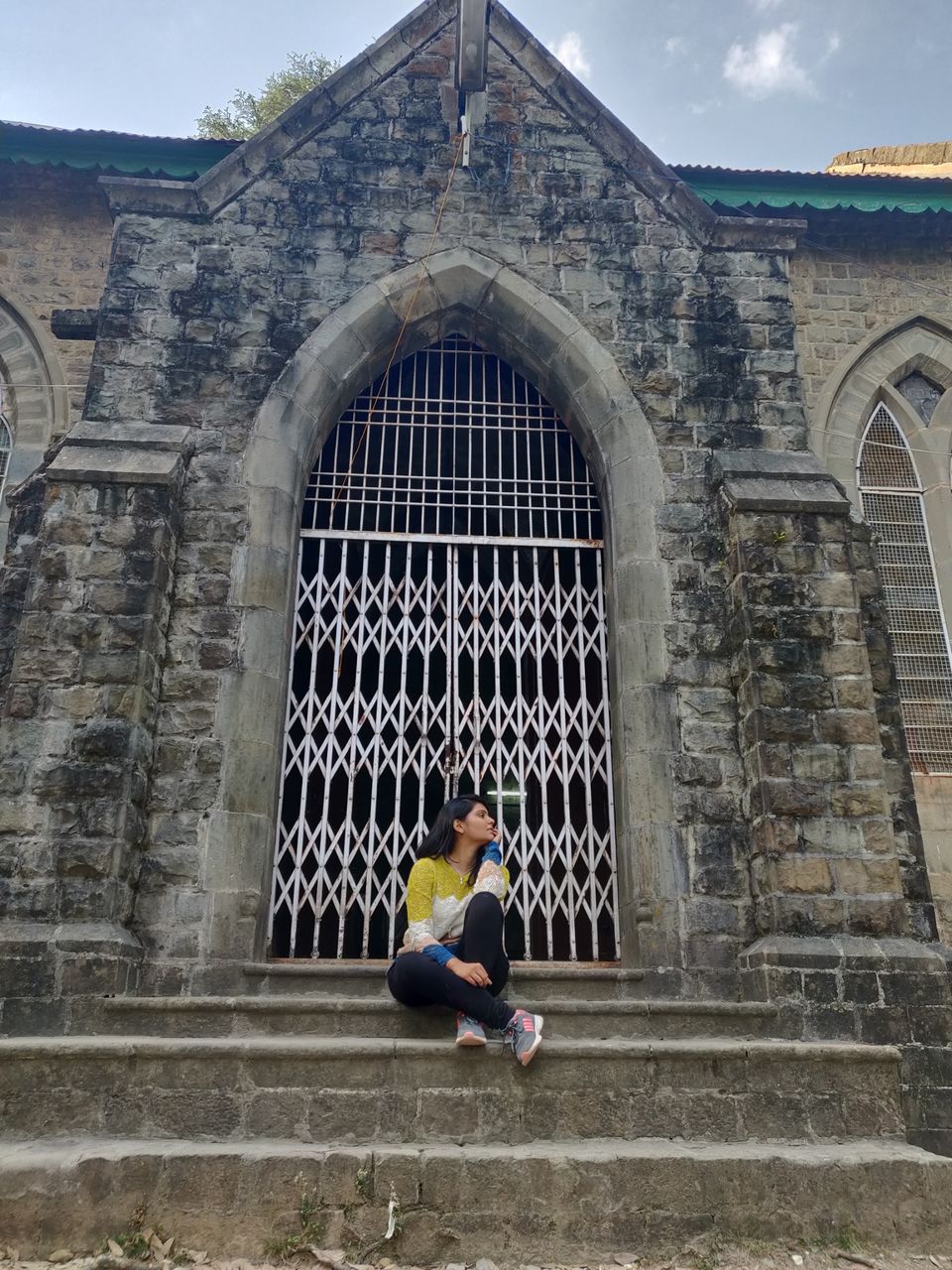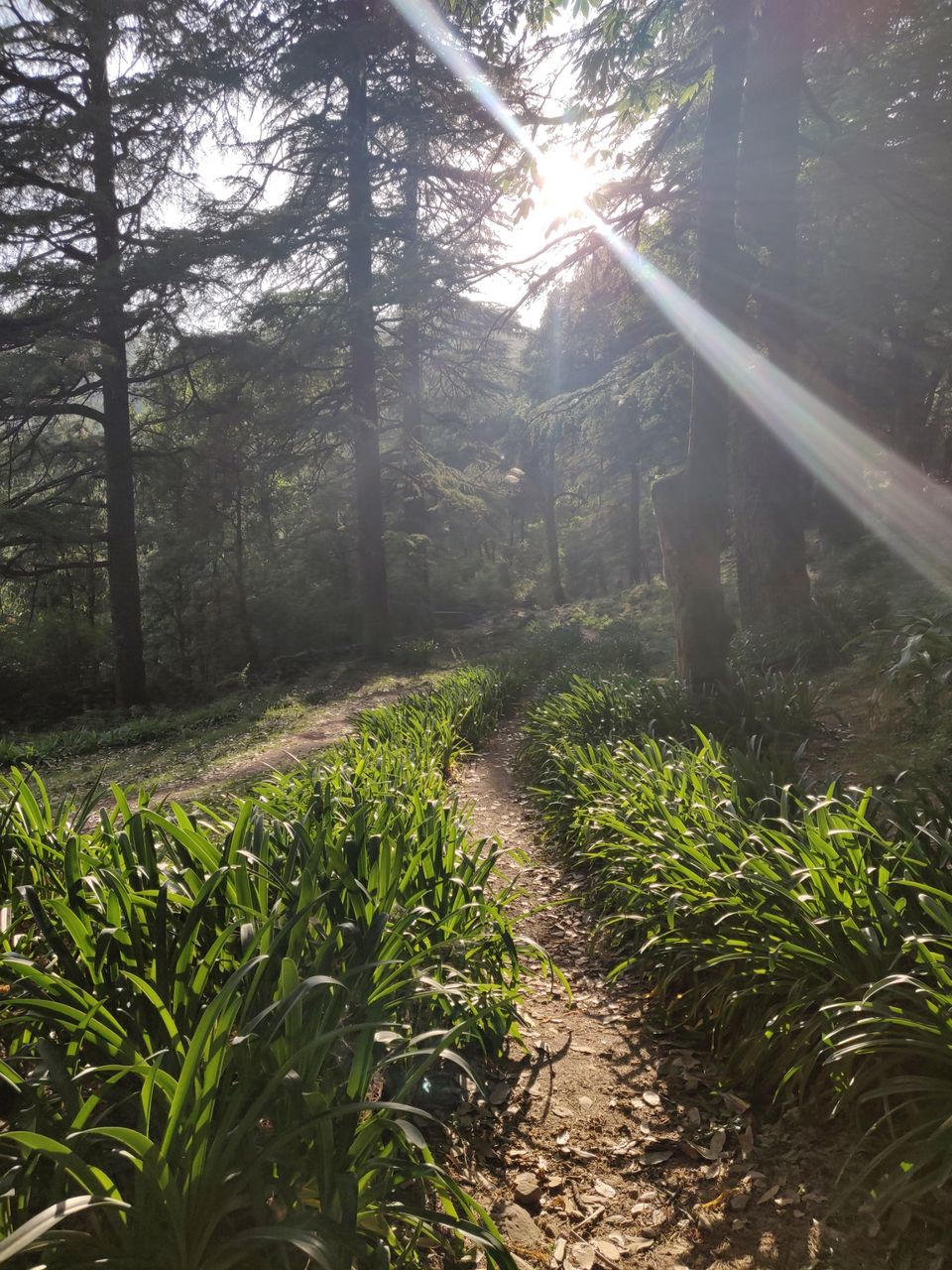 Ended my first day here with a beautiful sunset on my way back to zostel. I explored this place entirely by walking and not taking a single cab, this was the first time ever that I did something like this, at times it was tiring but worth it.
The weather here suddenly turned to stormy and rainy, I was supposed to do trekking to Triund and spend a night there, it's an amazing experience definitely not the one that you should be missing out on! But unfortunately I couldn't coz of sudden weather changes and rainfall. So I just decided to take a walk downhill again to same market and enjoy the way while I was on it.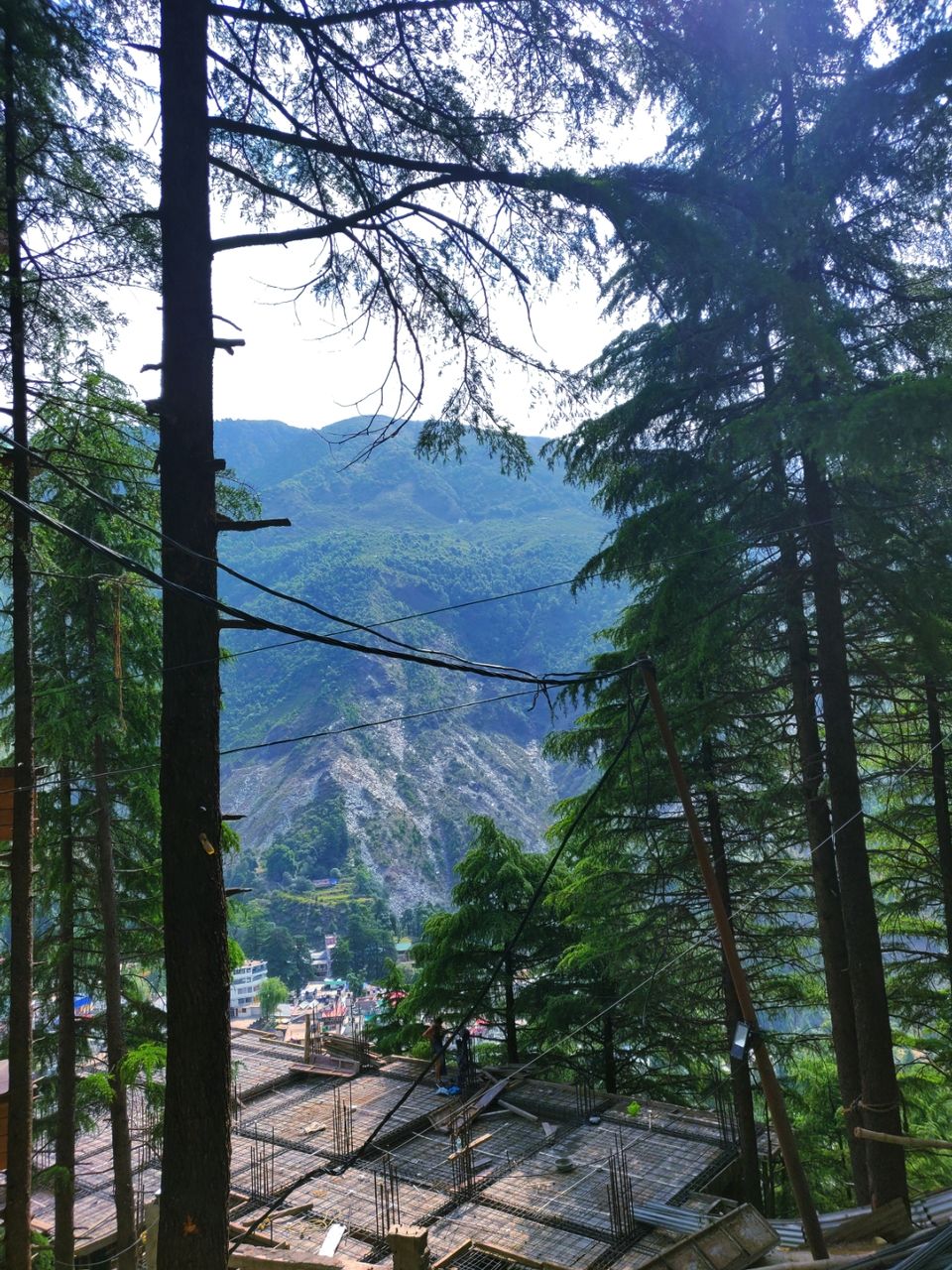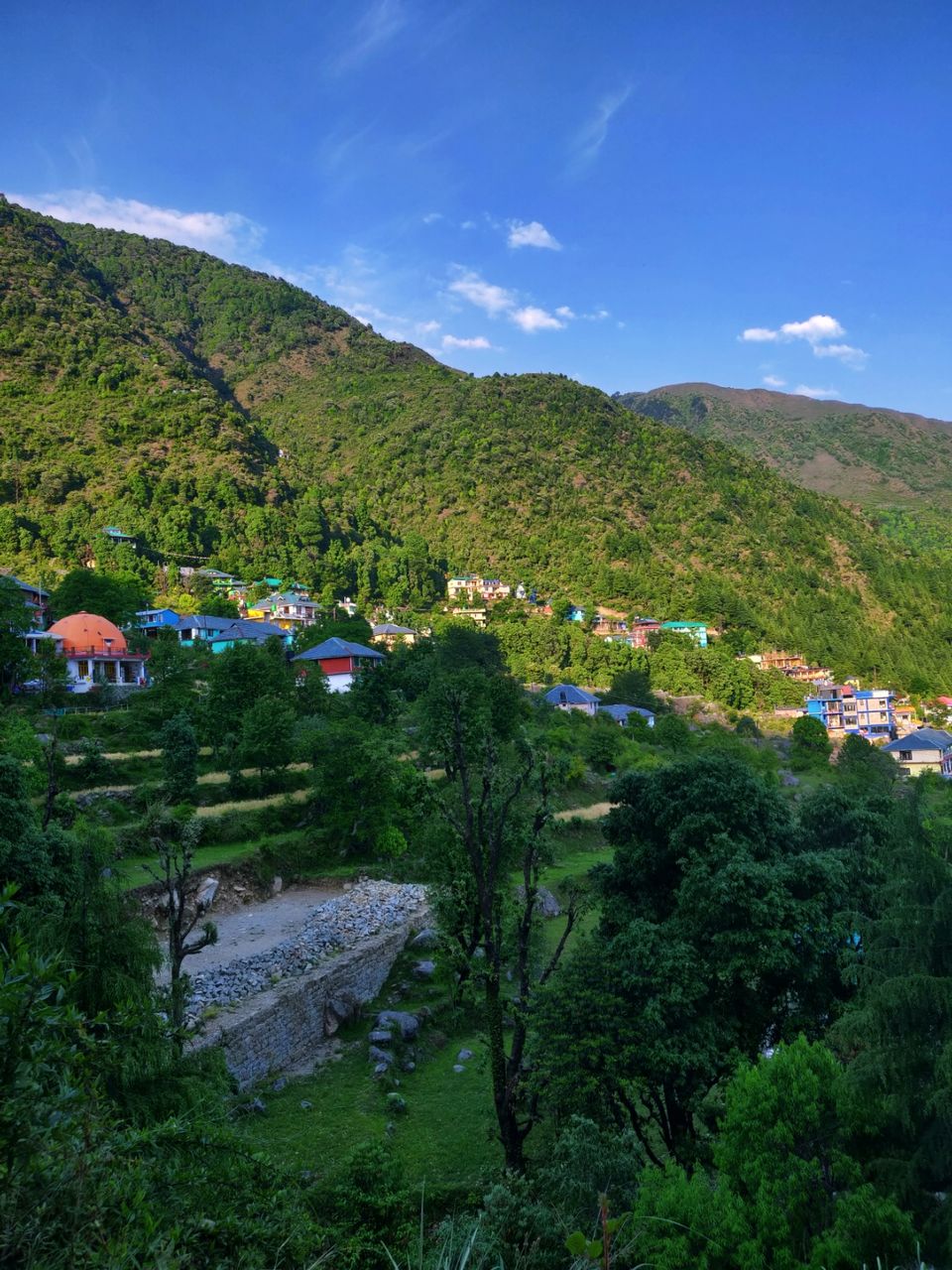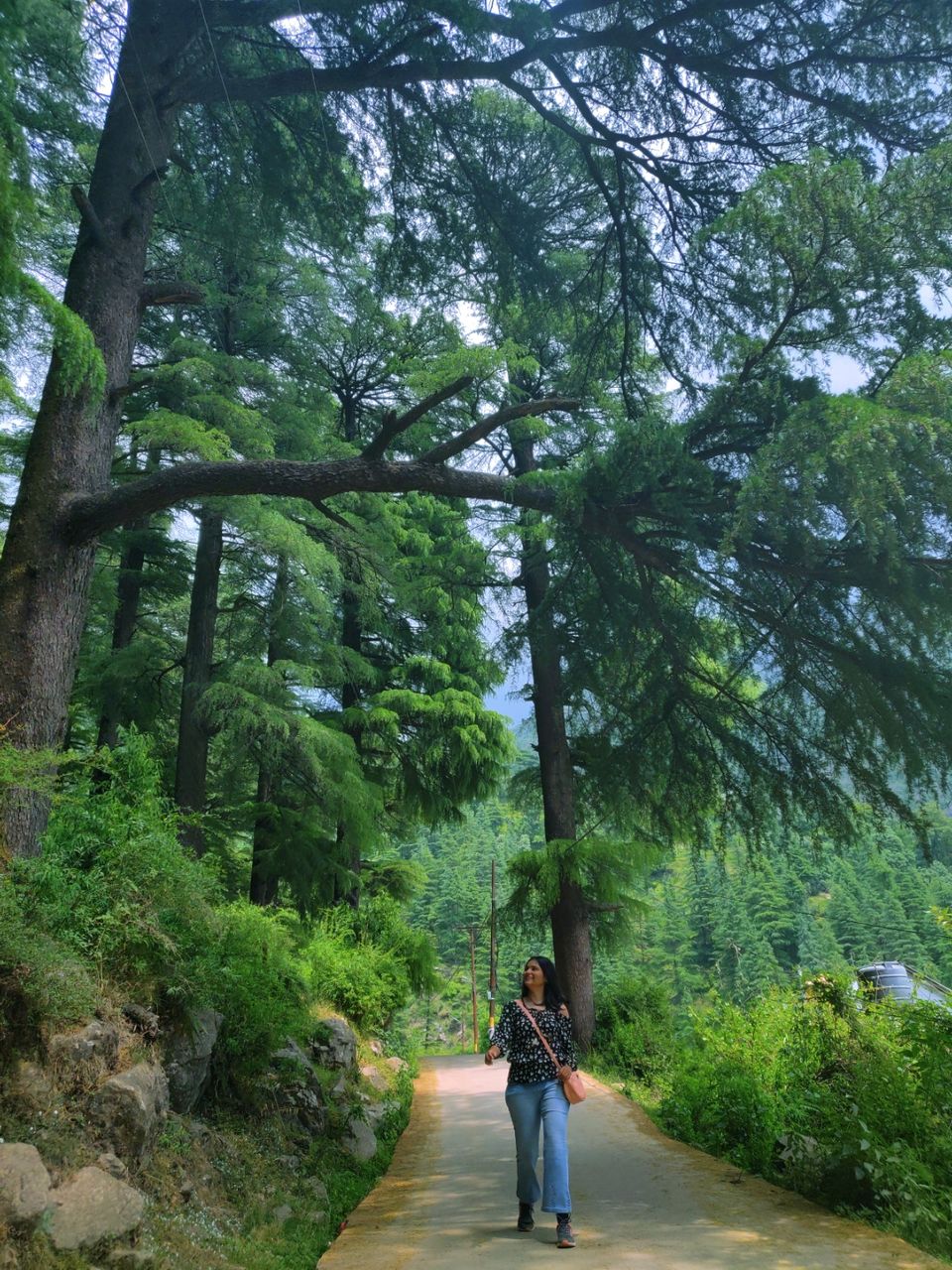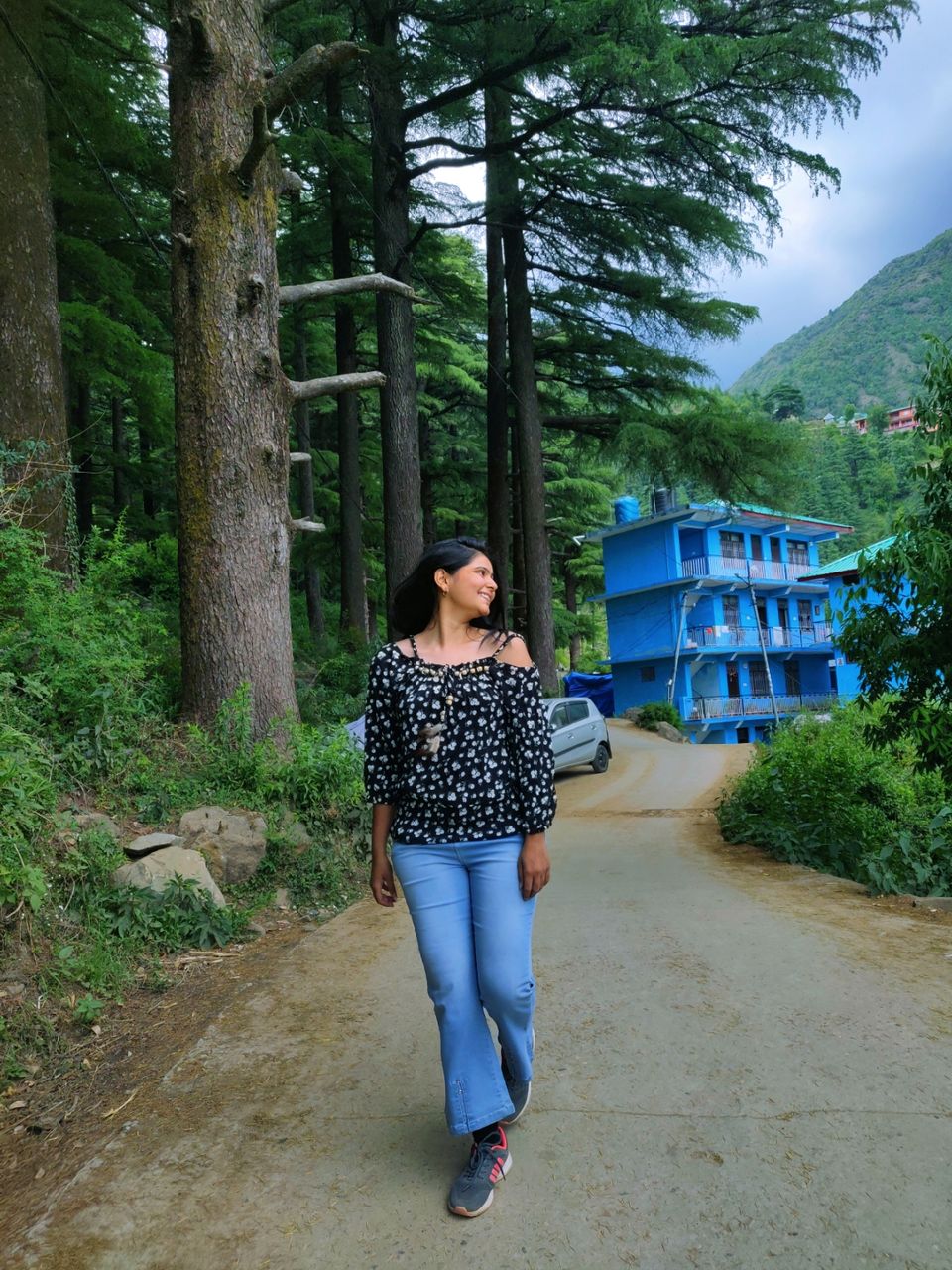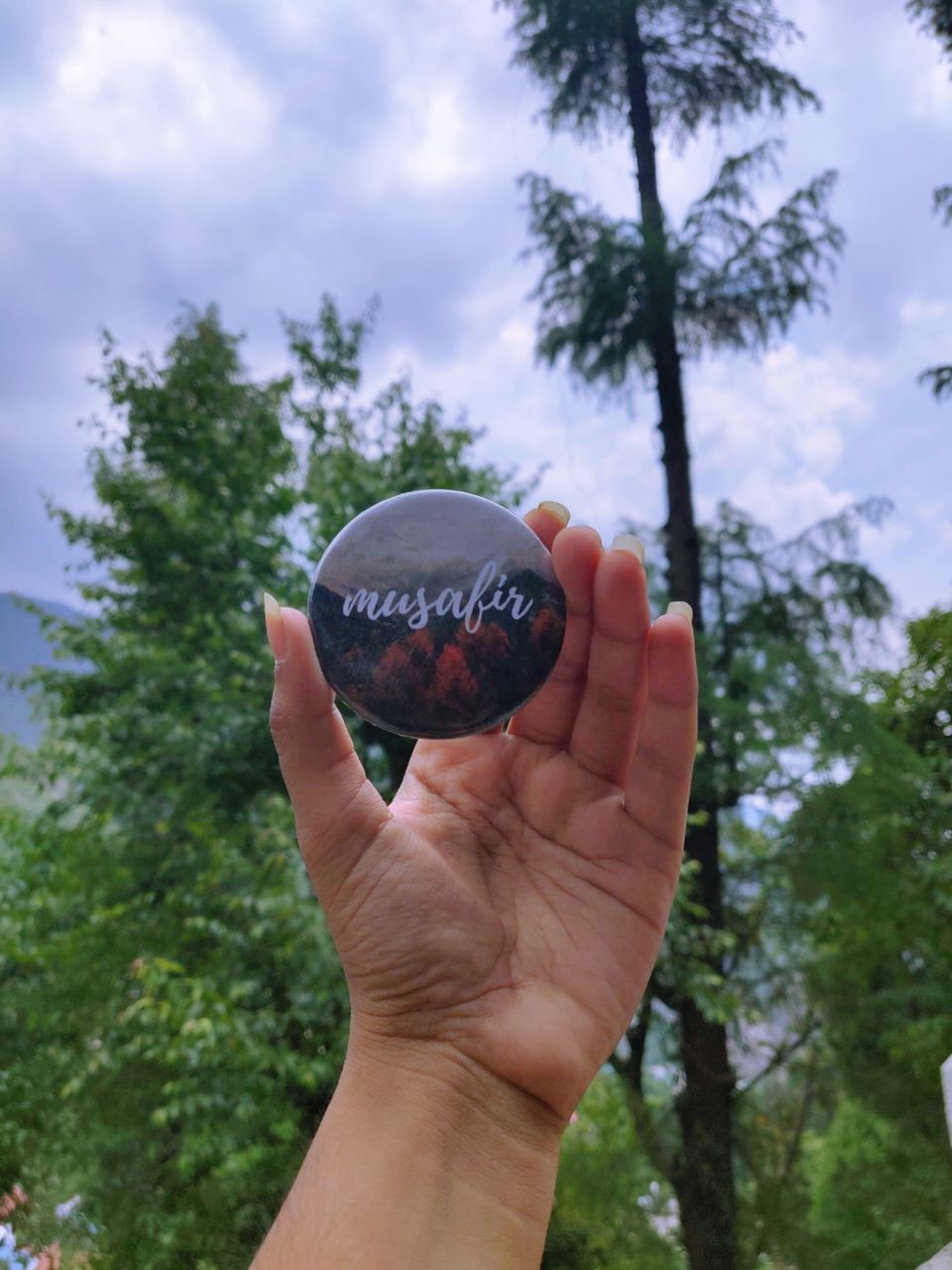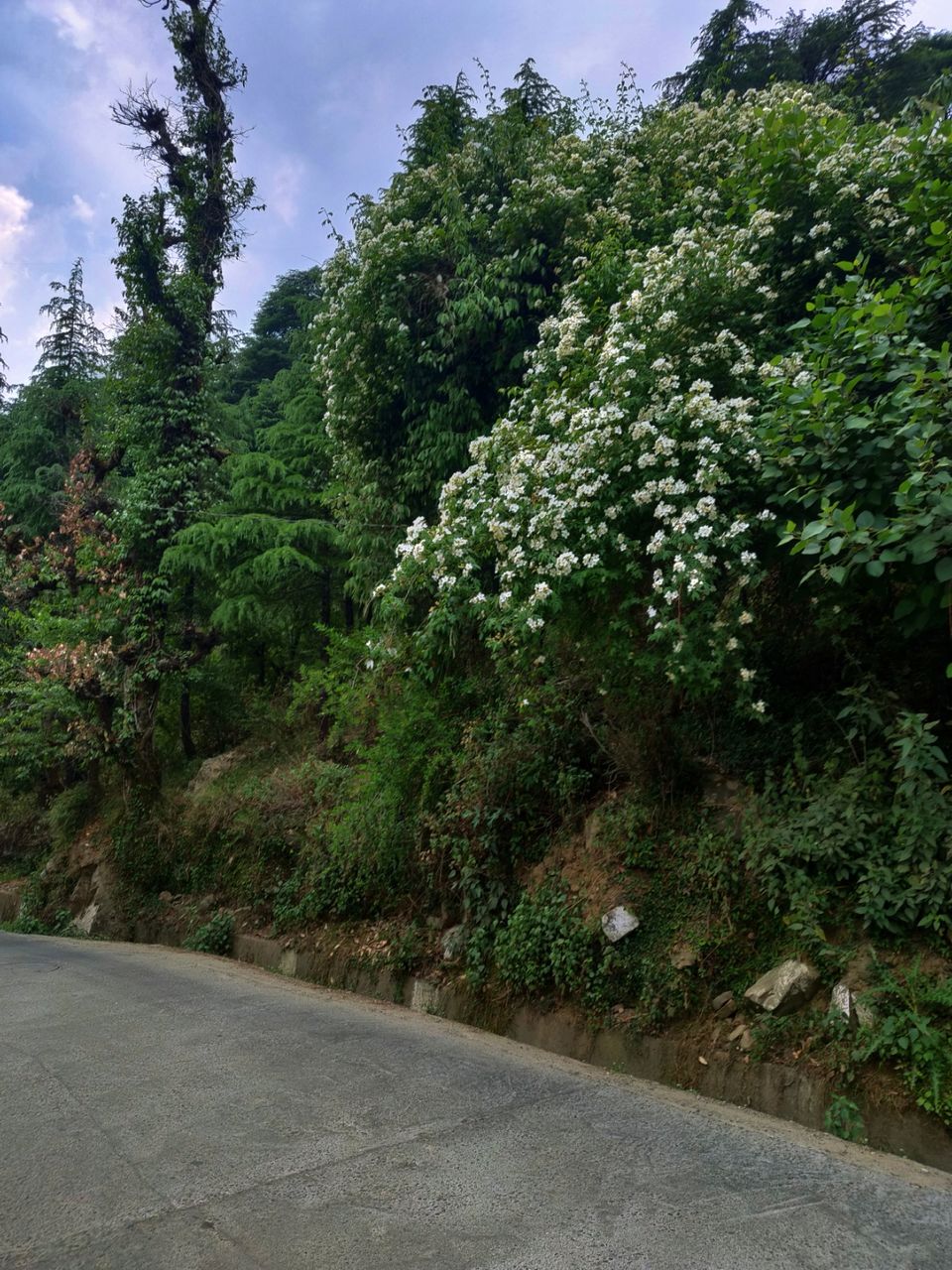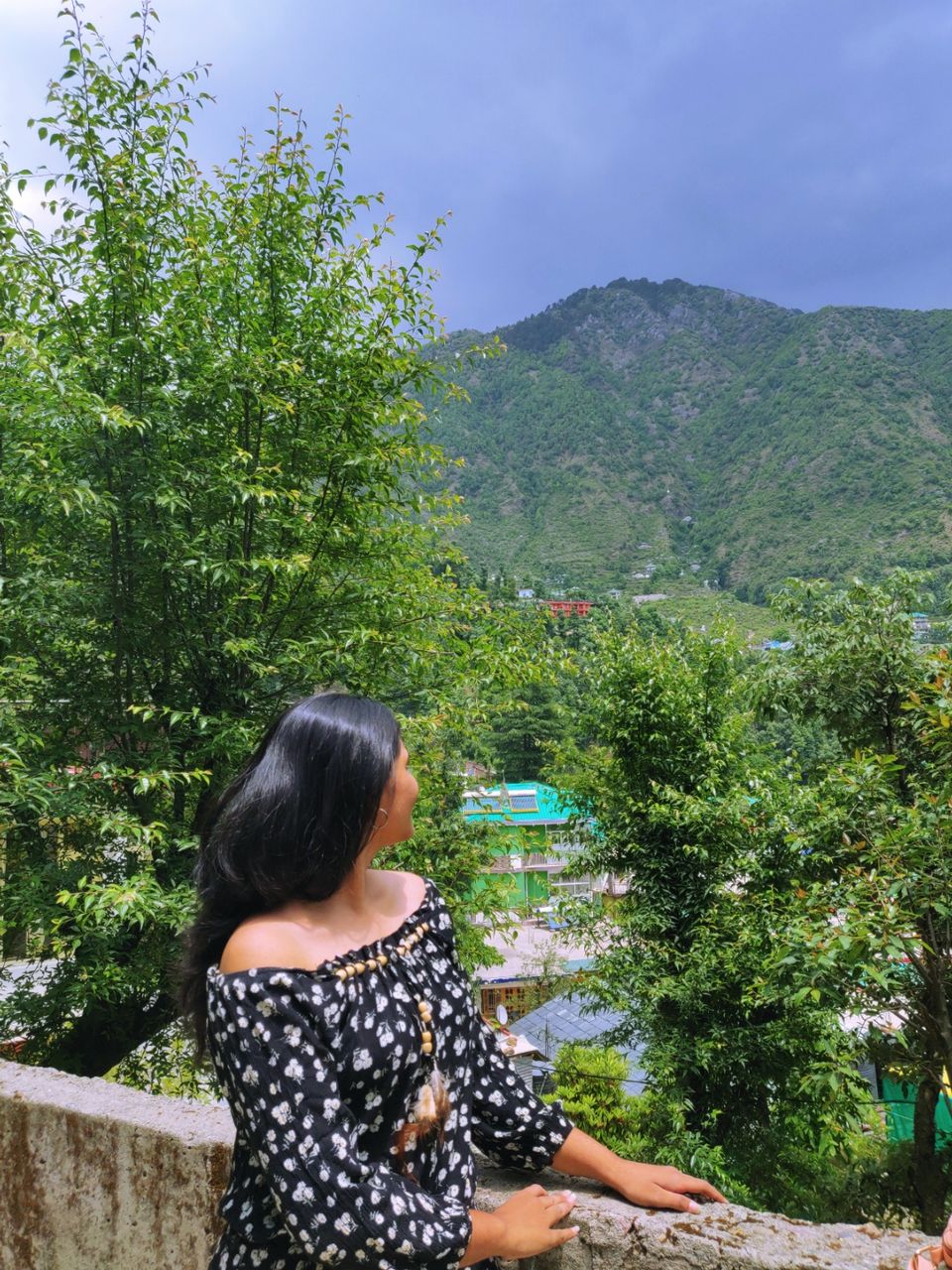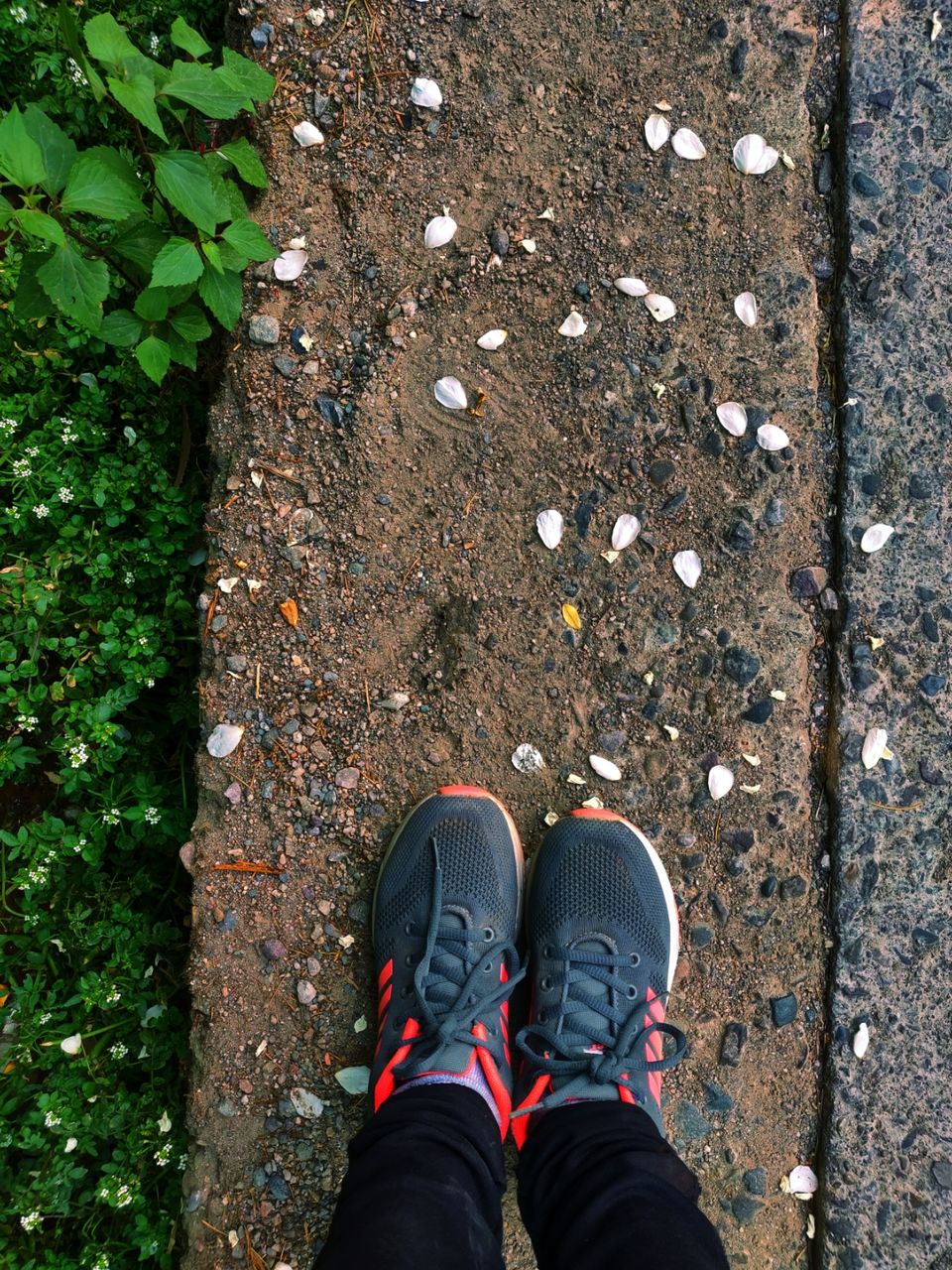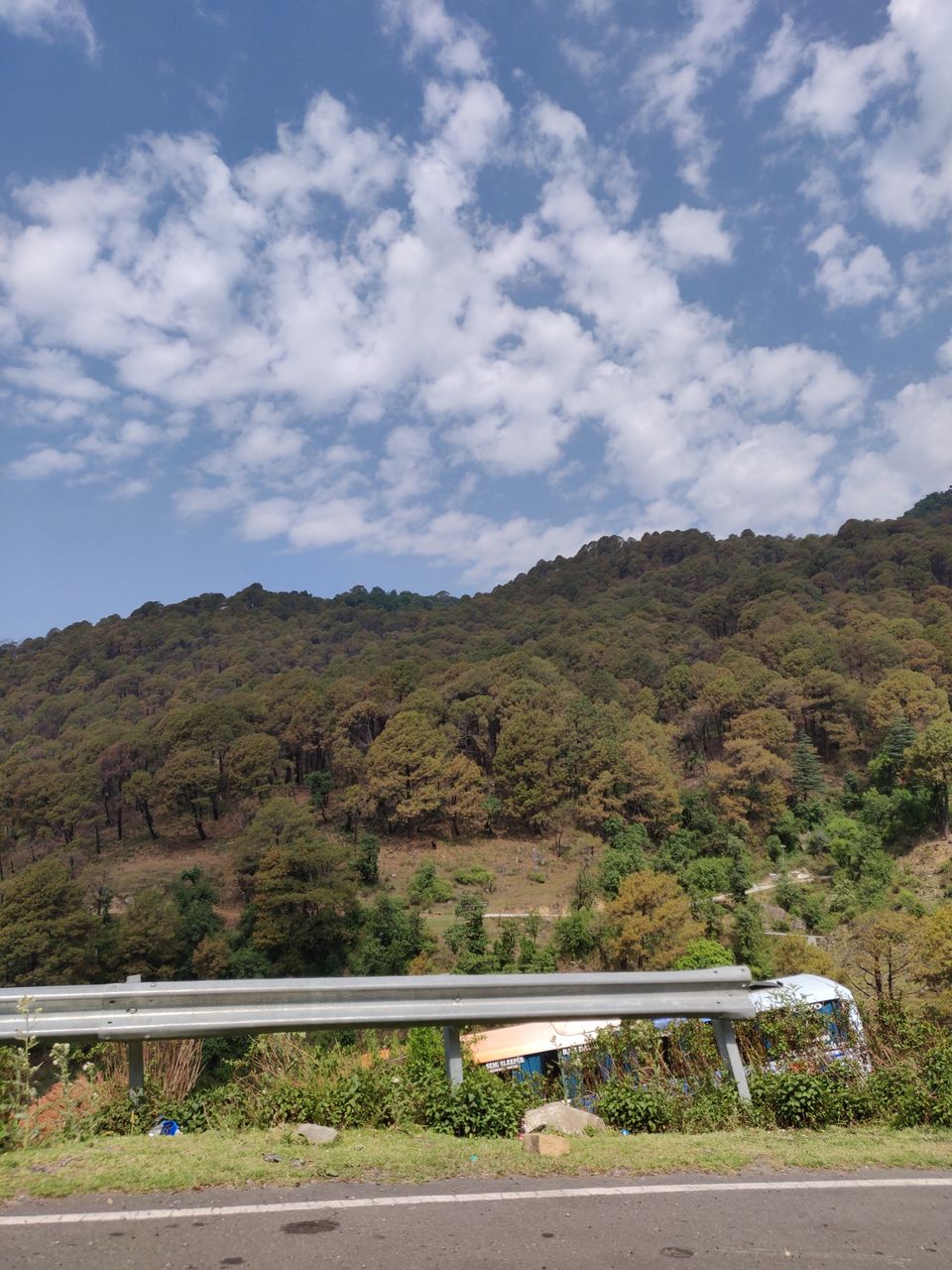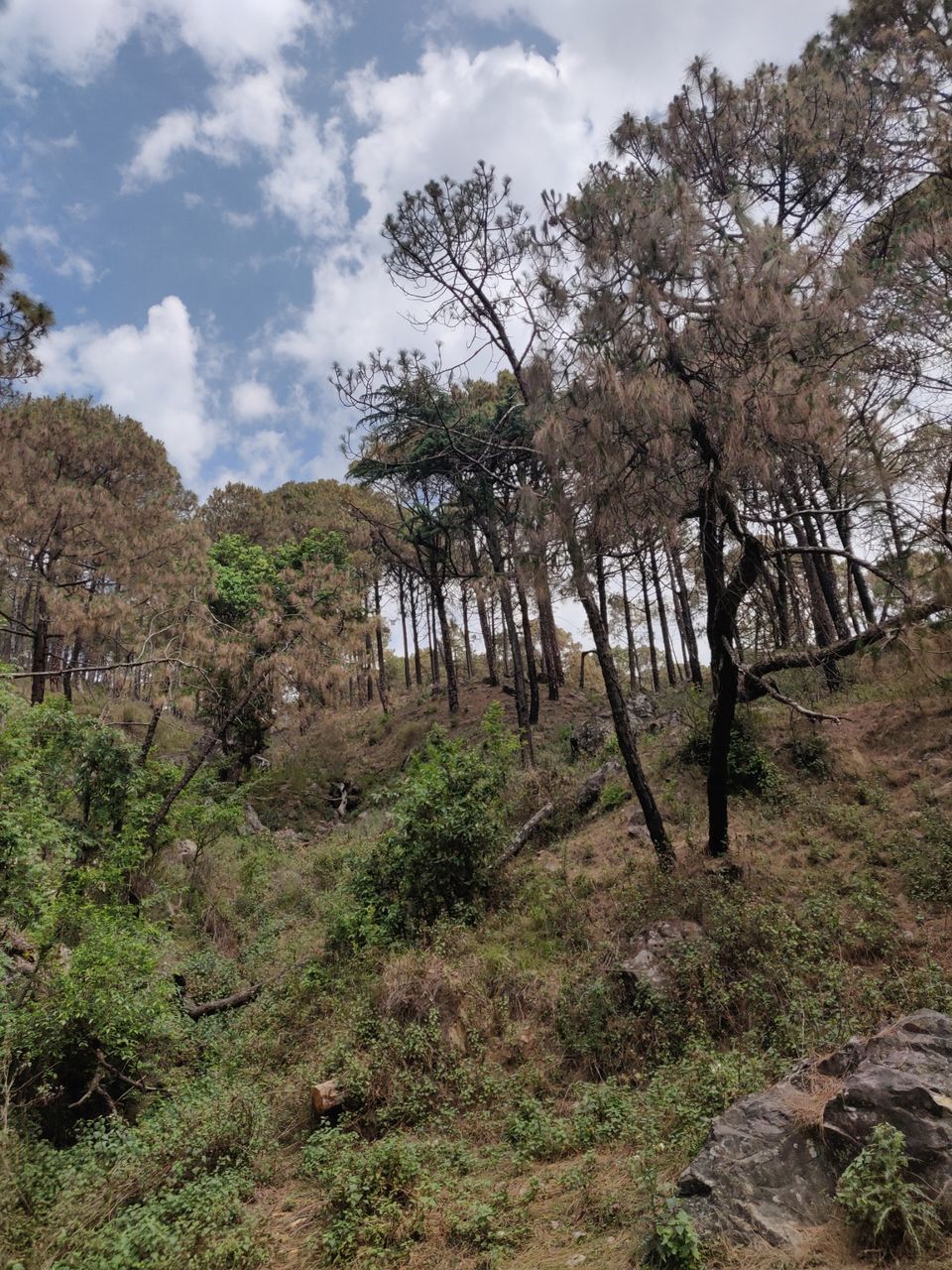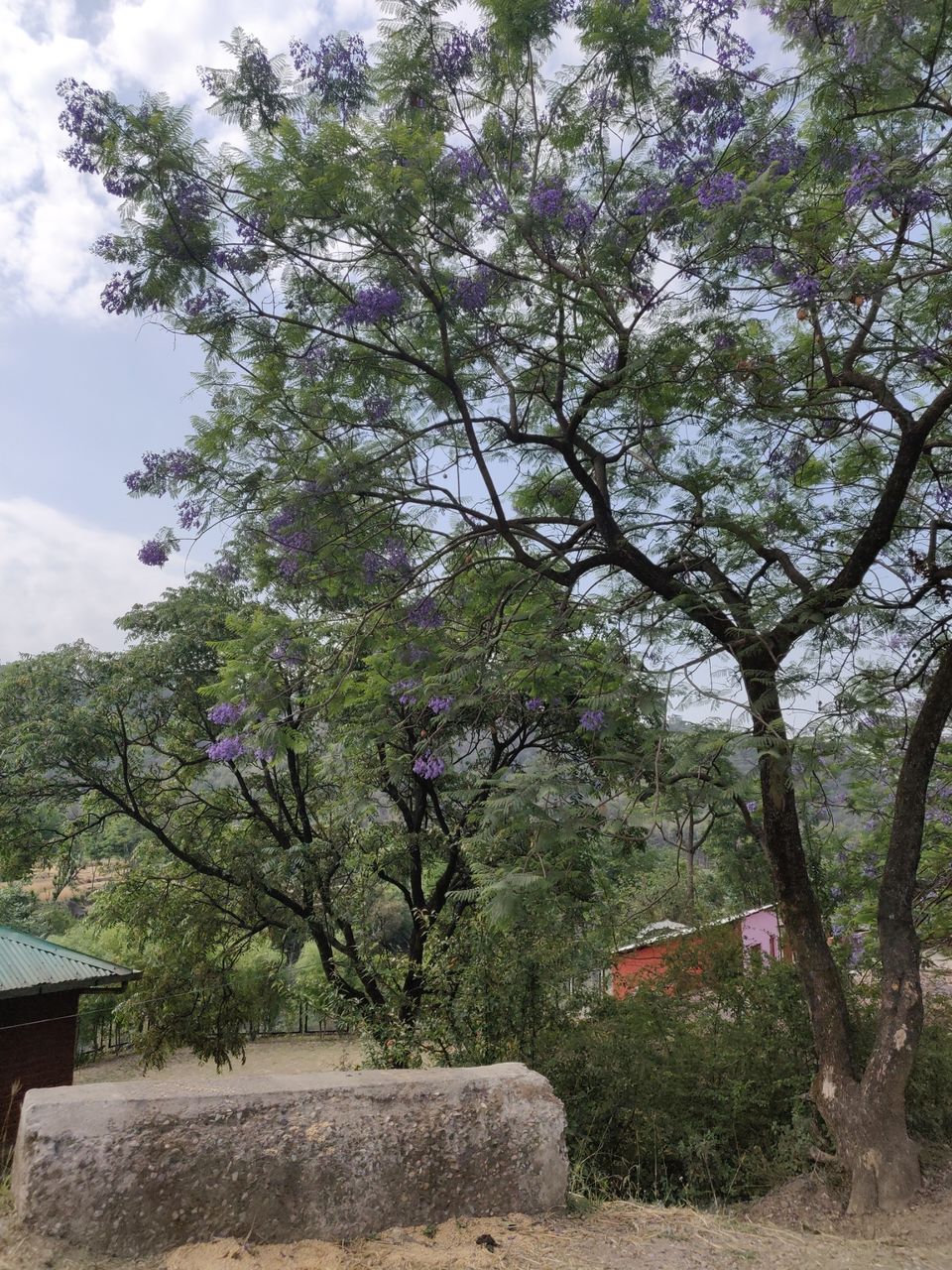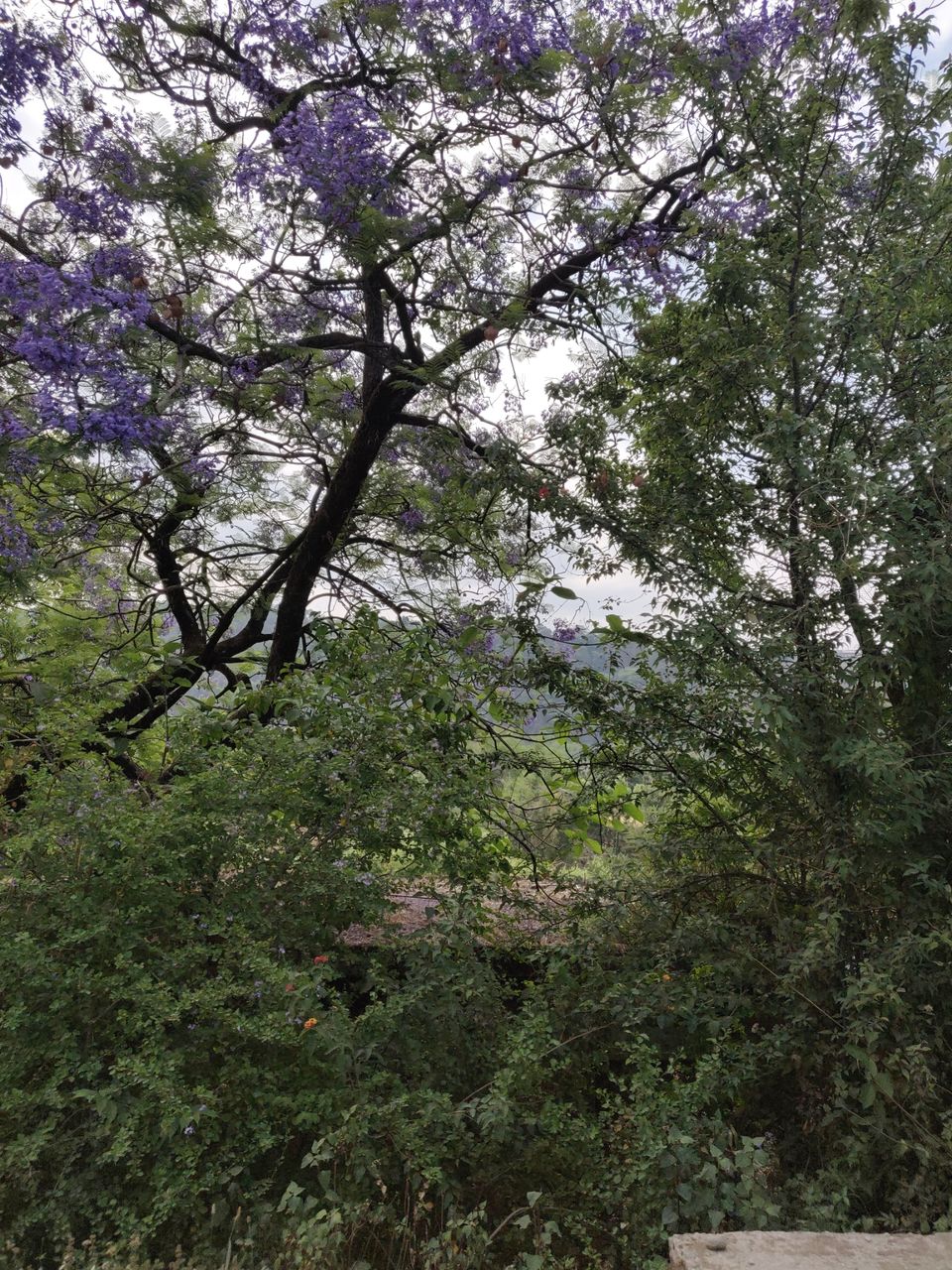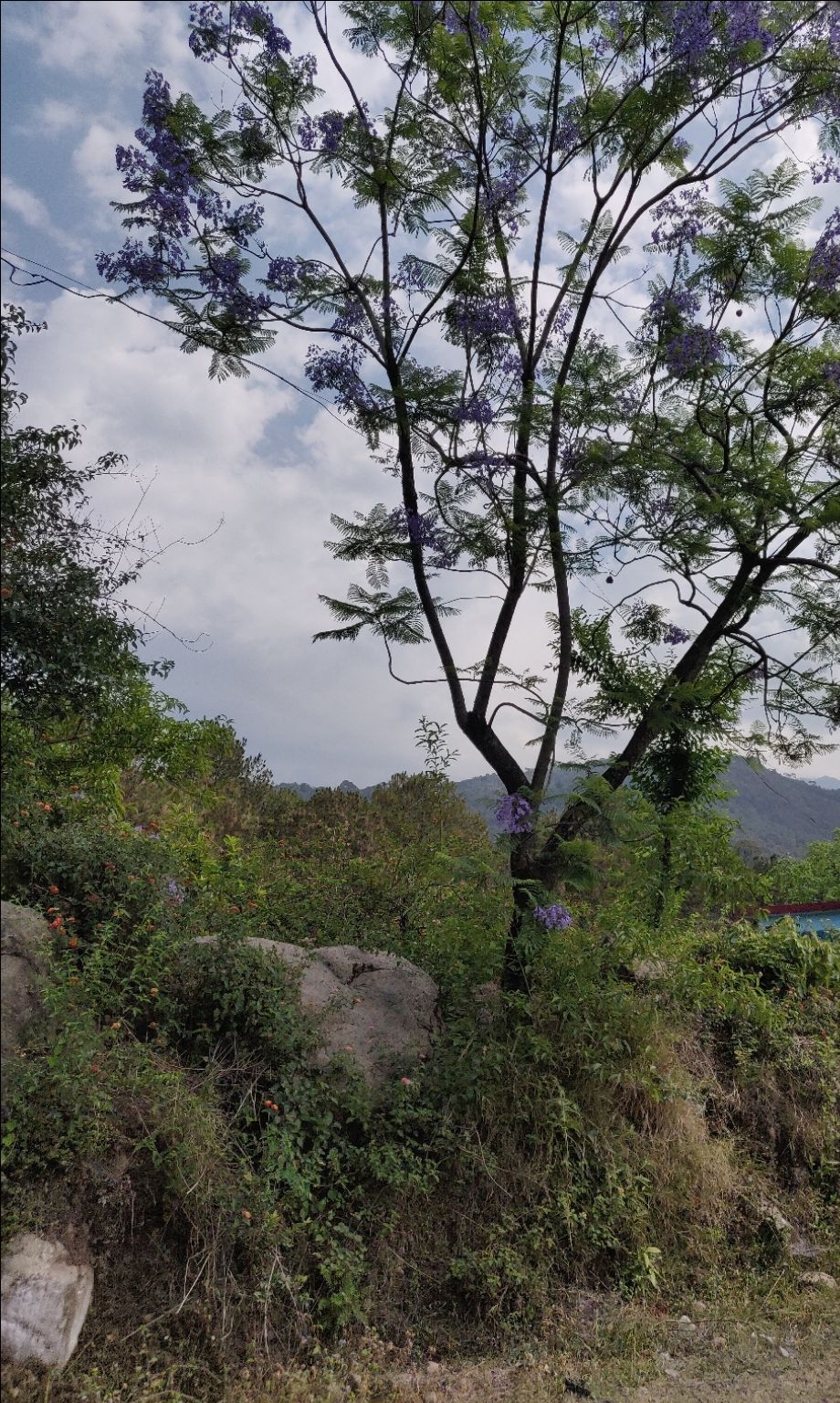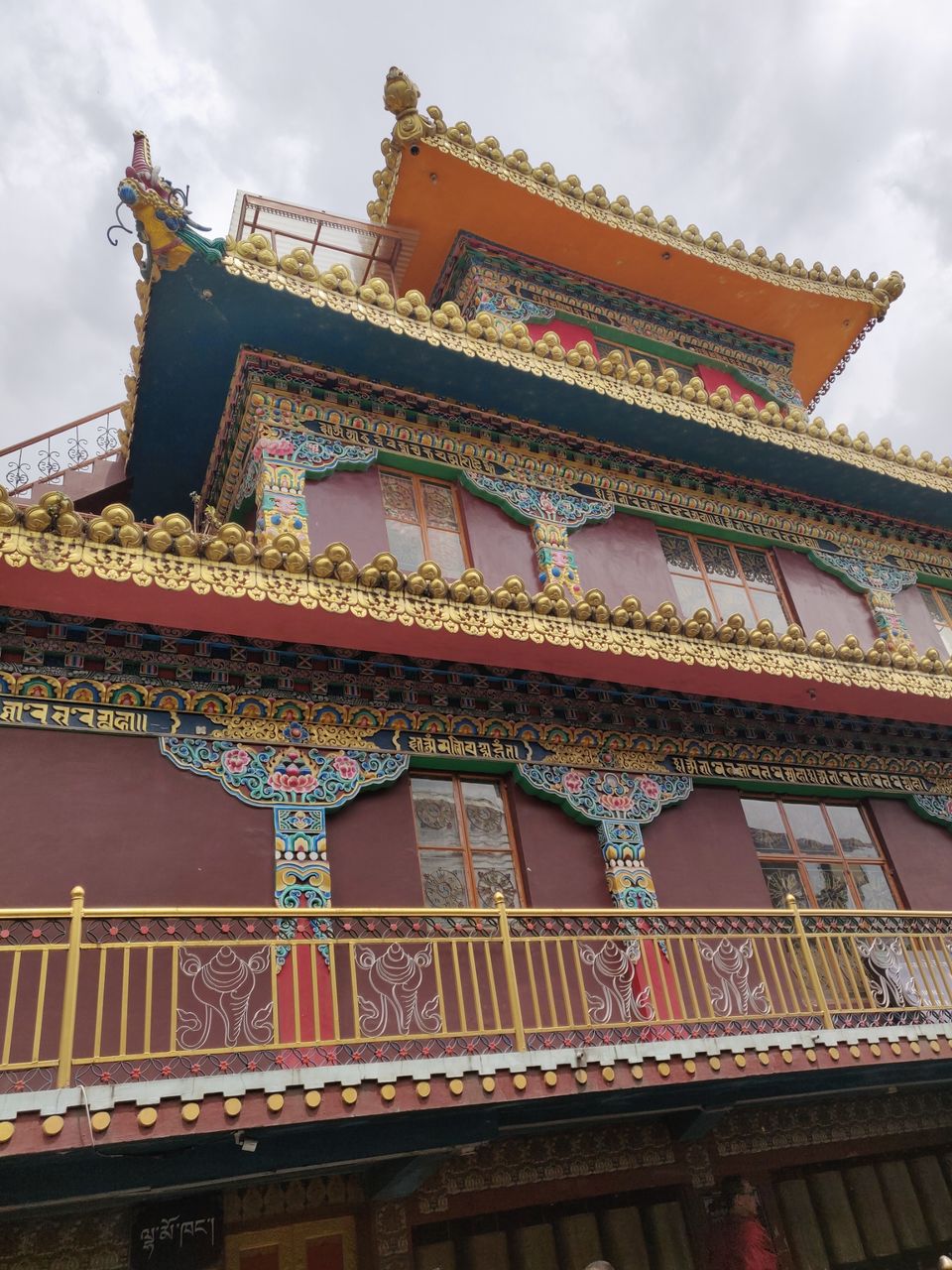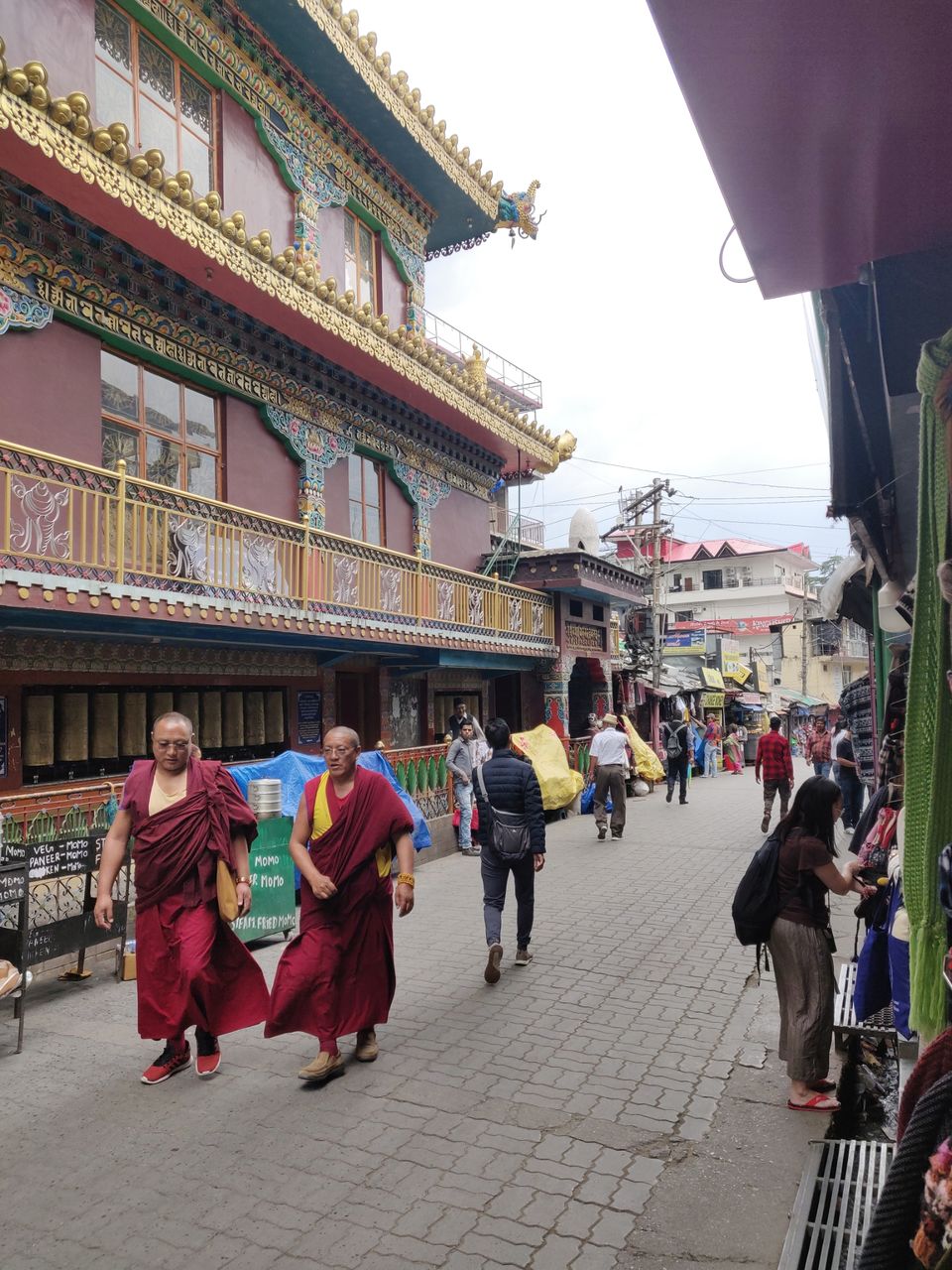 It started raining heavily during noon, so I returned to zostel and spent the later part of my last day here reading a book and that was beautiful too with the weather and rains outside. Next morning left for pathankot cantt to catch my train back to home.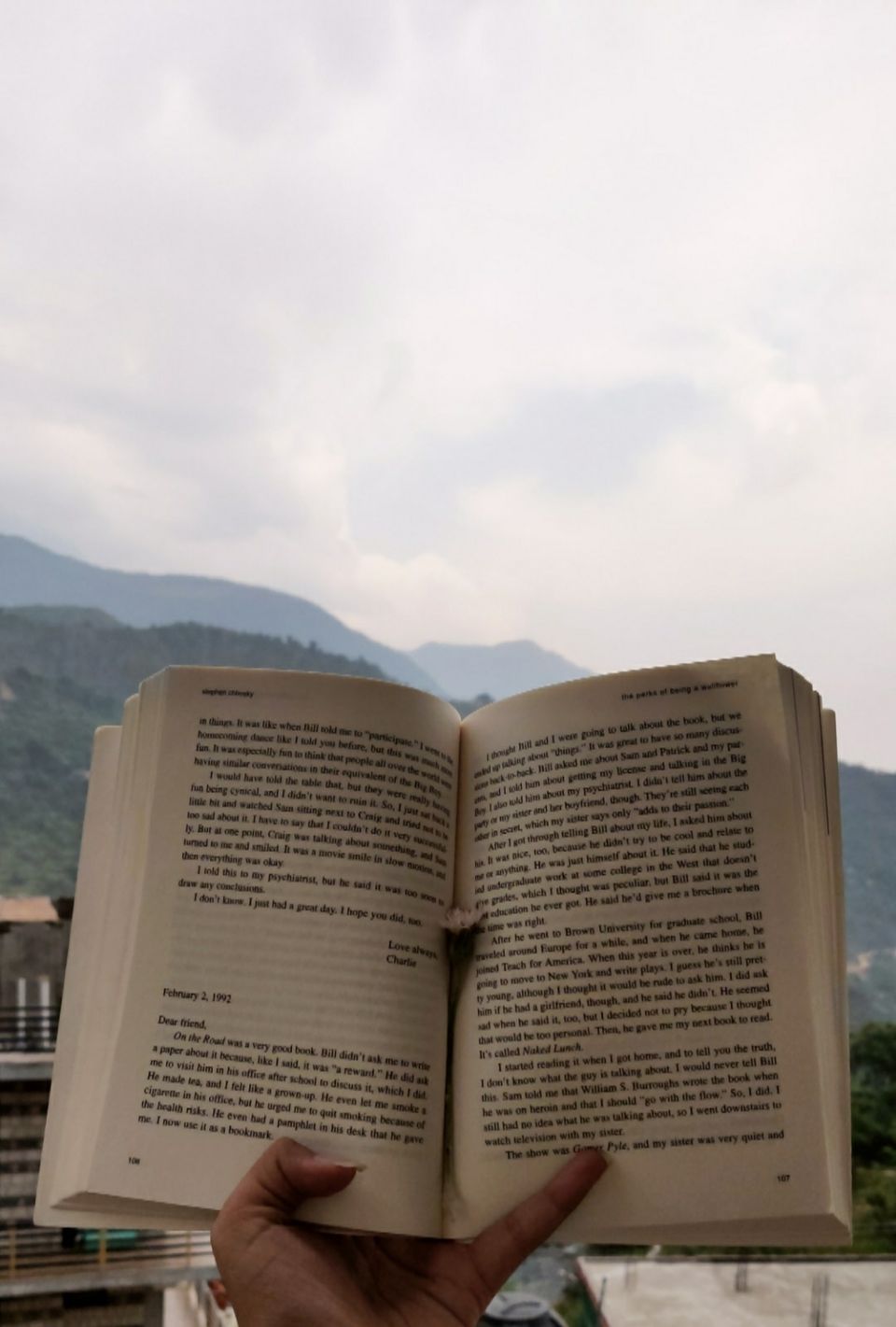 It was a very small trip but it was an amazing experience, spending almost four days (2 days to reach there and 2 days to return) interacting with strangers, exchanging stories, travel tales, making new friends, befriending unknown ways and most of all being the journey itself and not just a part of the journey.
Even now as I am writing this, I wonder how months ago for me McLeodganj was just a spot on map and now how it has become a special place in my heart.
Dear McLeodganj, you aren't just a place for me anymore, you're a feeling that I'd love to feel again. Mountains call me back soon!