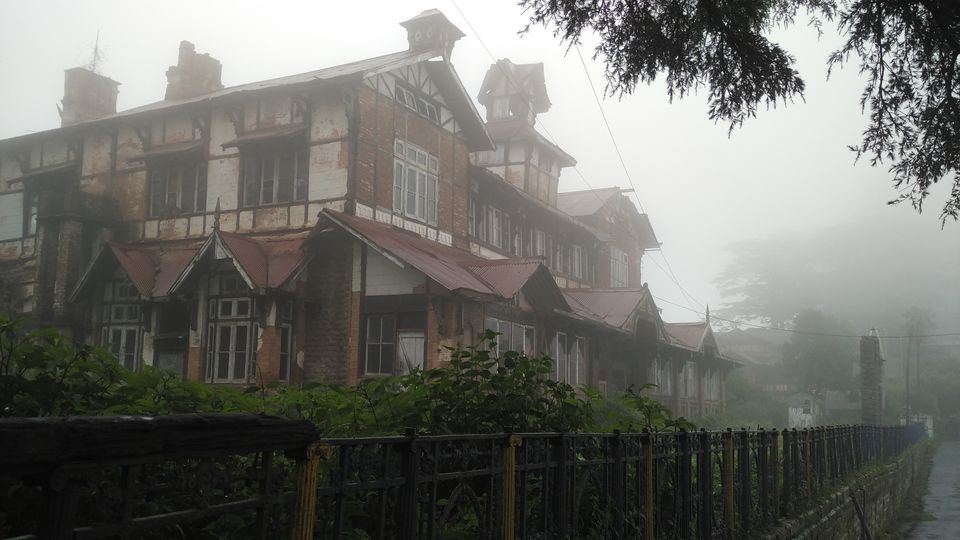 Misery in Mystery
Shimla, the Queen of Hills, the mysterious beauty, pleasant weather and luxurious hotels to live in.
Most of us travelers have visited this place and admired the beauty. We all have captured those pretty moments and awesome views. but forgot to capture those sad moments who live almost everywhere in our country. No shelter, no food but just the beauty. Living in a beautiful place is all i have always desired, and have always thought those who live there are lucky. There are people who live on the streets and have no home.
This is a incident happened when i went for a trip to shimla. I met this women, she was so old she could barely walk. She had some things in her hand; two umbrella's, one shawl, one tin box and one walking stick. I saw her on my way to kalibari temple, i took a glance at her i felt pity but did not bother to stop cz we come across this everyday in Delhi where people beg for their living and mostly are for drugs.
But for this lady i felt very sad, she dint asked for any money or food she just sat there and was wrapping her shawl around. She Saw us but didn't asked for money in fact she gave a smile and that broke my heart. I looked back, she shushed the baboon sitting near her.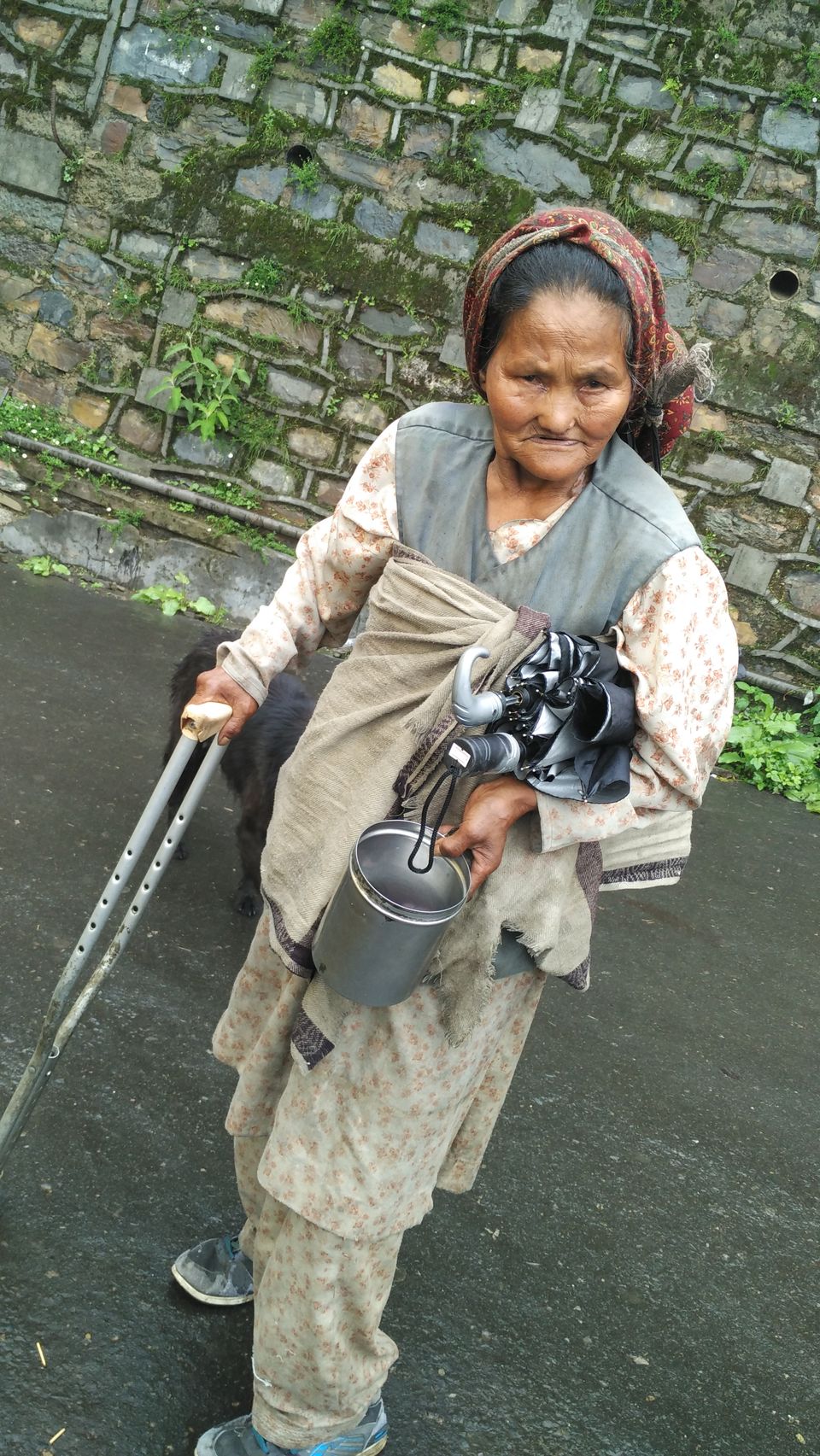 I was thinking of her while returning, i was hoping wen i would meet her on my way back. We (my brother and me) were walking back when i saw her again and i couldn't stop myself from asking her "Mei ek photo le lu aap k sath?" ("Can i Click a Photo with you?").
My question was very sudden so she couldn't hear properly so she said "Kya?" ("What?")
I asked her again "Mei ek photo le lu aap k sath?"
She said "mere sath? (amazed) mere sath photo loge?" (Me? (amazed) You want a photo with me?)
My heart melted she would probably not heard this ever ! I took a selfie with her.
She also told me she have a dog, who always lives with her and protects her.
I captured that moment, not only in my phone but from that day on, her face is always in front of my eyes and i always say to my self "That selfie wont help her! "
"My Ten or Twenty Rs. wont help her"
"Why didn't i gave her some more money?"
"Whenever i'll go there, next time i will definitely bring her something good"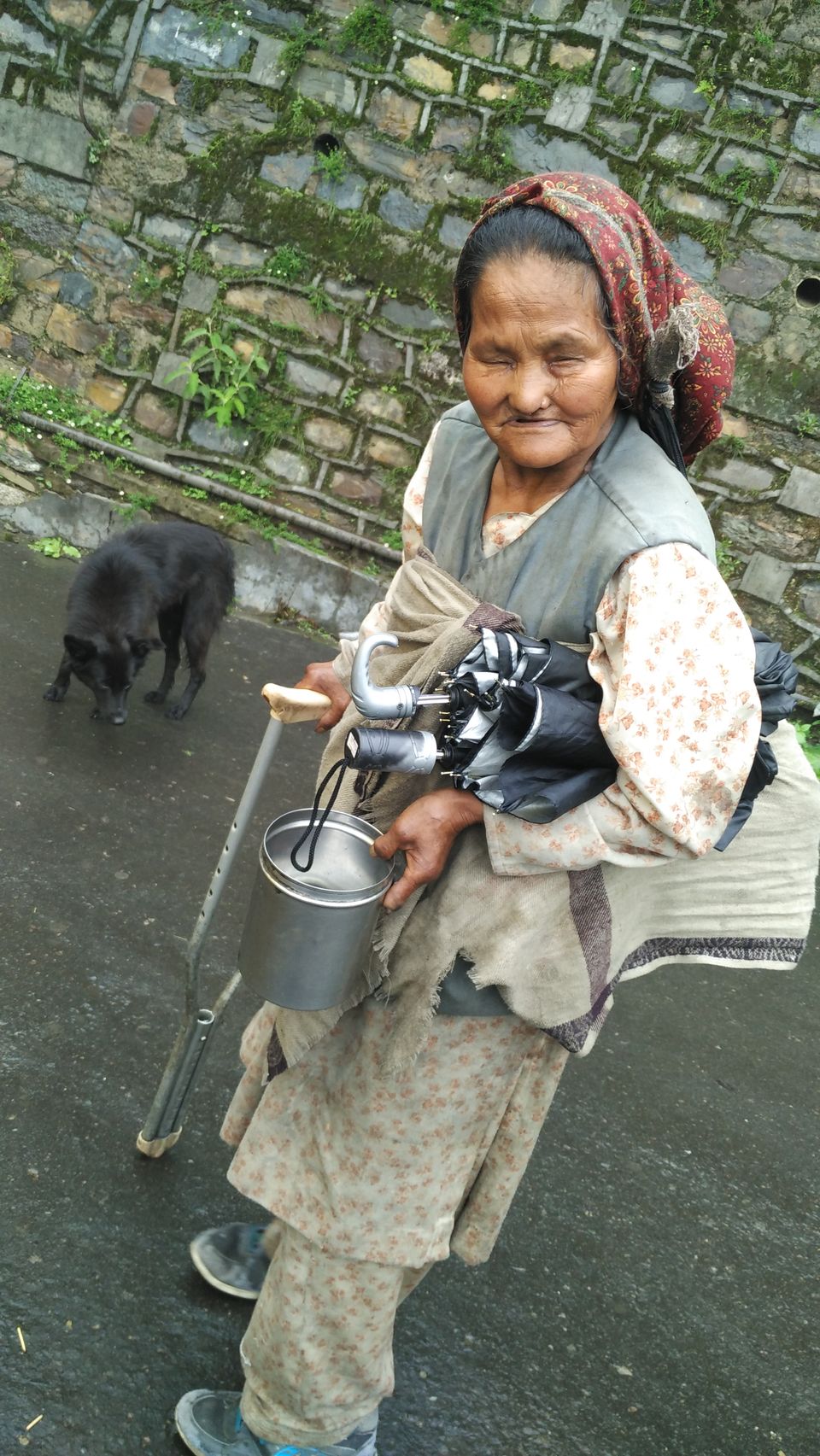 So this is a message to all those who read this, there are people who are starving for one meal a day. Despite of spending money for gifts or remembering items from that place take remembering moments with you. Help those who cant help themselves.
Offer them something, anything which might help them to live.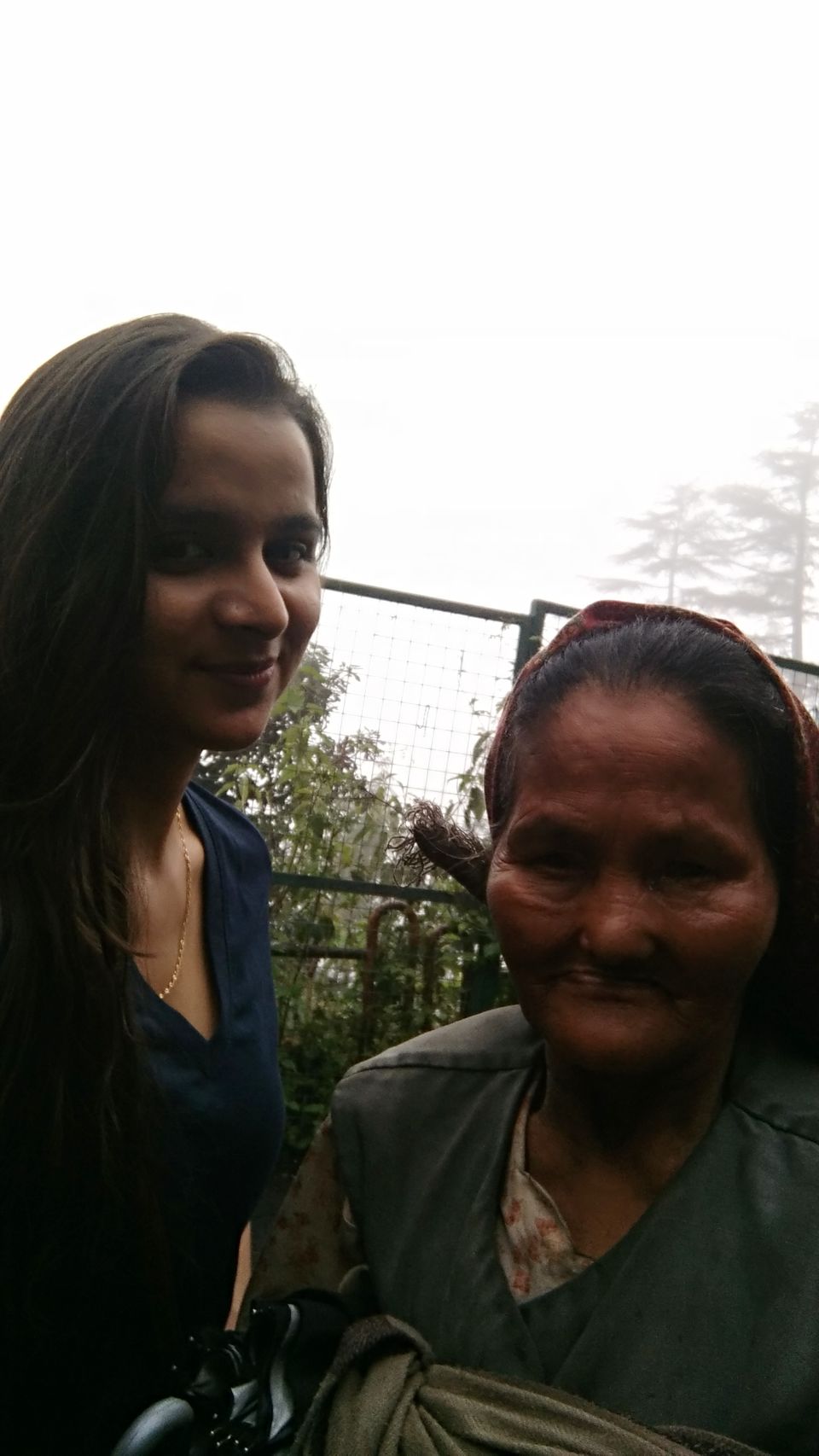 Heart Broken
Rini Soel