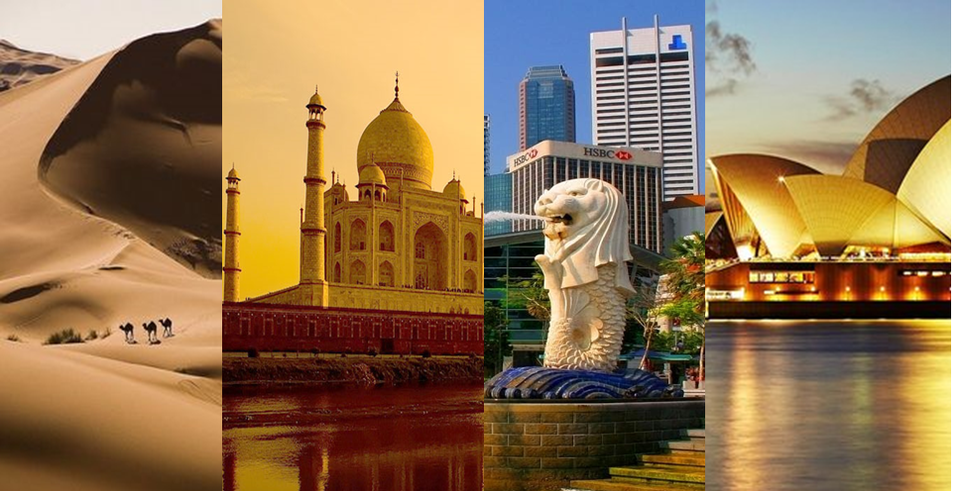 10.30 PM SAUDI ARABIA
In a chilled Saudi weather, I and my colleagues have decided to roam around and explore the new surroundings below the cold night and million stars. It was bliss to an eye which no one can even imagine how beautiful it was.
I was missing my friends, my life. I wanted to run away from this monotonous life. Everyone was drowsy and started to back to their rooms. I was alone near to fire and below the open sky. Suddenly I realized it's time to talk to MAYA and my friends Meera and Rudra but unfortunately we all were in different time zones. I decided to write Letters to them when they will get they will read it .This is the story of those 3 letters in which all those things are mentioned which I have learnt from life and wanted to convey my regard to those moments and those souls ,from whom I met.
Rudra and me met in a trip, and we became brothers first and friends later.
LETTER 1 -6.30 morning Australia
Hi bro, I hope all fine and work must be going good, I just wanted to say thank you for the time and conversations which we had in our GOA trip. Australia must be freezing .I have seen your few pictures of Sydney and will pray for you to get your goals to be successful.
Background: Goa one of my solo trip. I was having my drink after the tiring day ,suddenly a guy came and asked me, can I share the table with you as none of the table is vacant, and I said yeah!! Bro no issues. After a min conversation started between us and we introduced ourselves.
Rudra, a Math's teacher and a Panjim (Goa) resident . I was really shocked when he told me that this will be his last visit to the beach, as he is going to end his life. On my asking he told me that last night his dad shouted and beaten him and asked him to leave his house. And his only crime was that he was not a normal person sexually (gay) that's how our society reacts for this. I was completely shocked, how a father can be this rude to his son and says to leave the house because of his fear from society.
Rudra told me can you listen these sound of waves and can you see that fisherman's boat in the sea. That boat is in fear that anytime it can be submerged in sea, I replied him on his conversation that may be another perception of this scene can be is that boat was fighting with the high-waves and at last it will come to the shore for sure. Even the life is similar, it is totally depends on our perceptions. That night, with beer ,a new friend and low music made that conversation even more interesting. A person about whom I didn't know anything ,has told me the biggest problem of his life , I was not sure whether I would help him in future or not but yeah, he promised me that he will never think again to get rid of this life because of this silly reason. I was still thinking, was that so easy to live and fight alone without your family with this society??
LETTER: 2 SINGAPORE (MEERA)
Background: MEERA was my college friend and working in a MNC, last time I met her in Lans-down when we planned a short trip for a re-union with college friends. Meera got married among us and within 2 years she and her husband decided to get separated. She took a stand for herself but her decision was not accepted by this society. Now Meera is a Managing director of a company and living her life in her own terms but still i know she is missing her friends, those old days, home and family but she just want to prove this society wrong. She wants to prove that a woman does not need a man to complete herself.
Letter -2
Hi, Meera I hope everything is going good .I know it's been long we had a conversation and we are busy in our lives.
I still remember our long conversations, we had on marine drive, amazing days. I want to tell you if you have become enough harsh with your life so come to India now. It was not your fault it was life and by punishing yourself do not make your decision wrong. I salute you as not many people have courage to take stand for them and their rights but you took this decision and you challenged this life. Come soon we will have a party. But I think too much harsh with your life is not fair atleast give one more chance to life.
Letter - 3 Bangalore (MAYA)
Background:
I met MAYA in one of our trip to GOA. MAYA was a girl whom I have imagined my life partner to be.
Later on we decided to continue our life journey together. We have spent 1 year of togetherness happily but I had to rush to Saudi for my project work and she has completely supported me for my decision.
Letter:
Hi Maya, I hope everything is going fine there, here is no life but so much learn and way to go!
I am good but just wanted to thank you for the trust and to push me for towards this opportunity. I still remember the nervousness of leaving you alone in India and come here. But the thing you told me, made me even stronger as you said that you are capable enough to take care of yourself. But you always want me to enjoy this journey of life even crazier.
I have learnt a life lesson that we have to become independent in our life .We are responsible for our world, nobody is going to come and help us. Today in this lonely night and this long distance is making our love even stronger. You are the one who helped me to meet myself in our Hampi trip and for which I will be thankful always and forever. I miss you a lot and let's plan one more trip again among the boulders and history, I will not tell and you have to guess, but surely we will go once before I will leave Saudi.
REMEMBERING OLD DAYS WITH LUCKY ALI SONGS ….
Next day life started again…