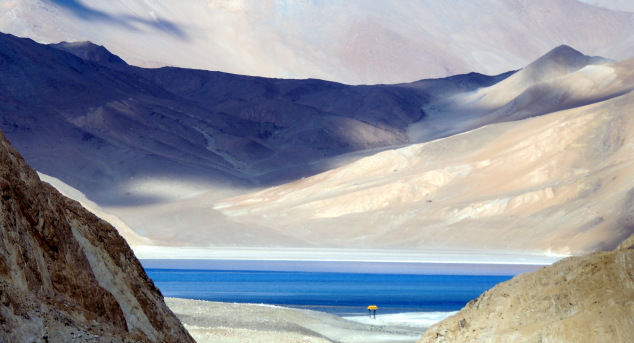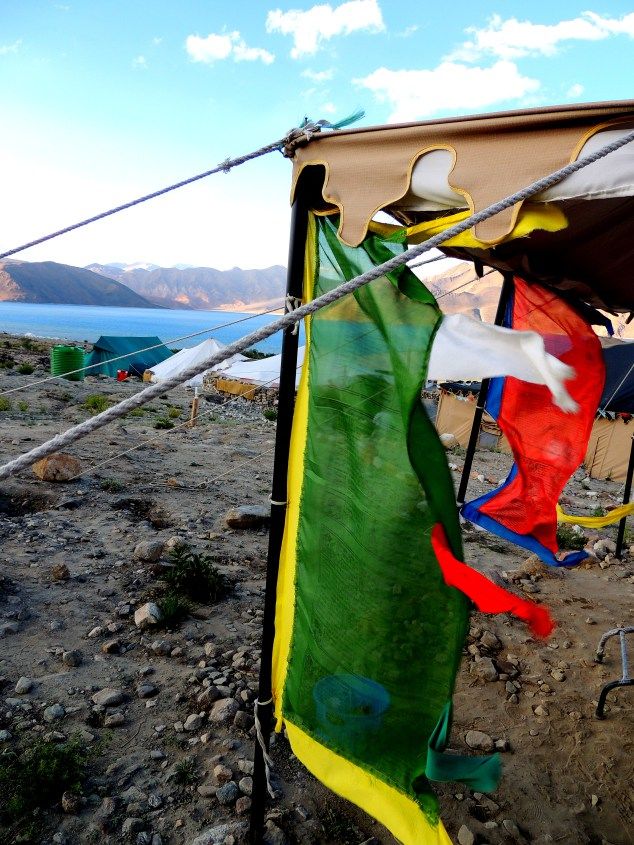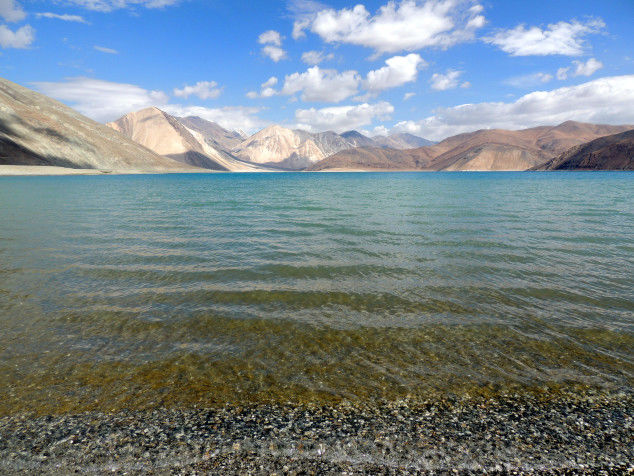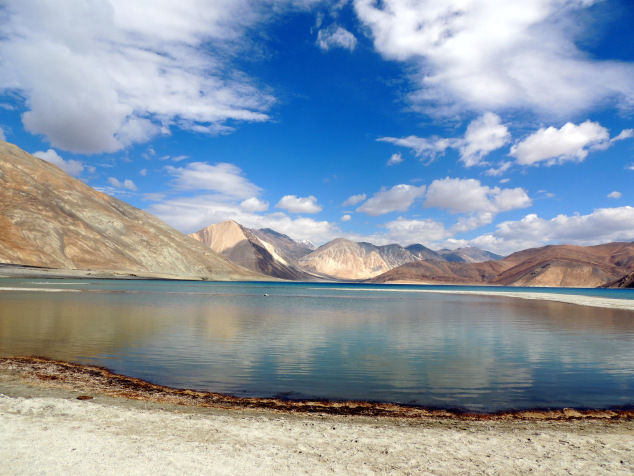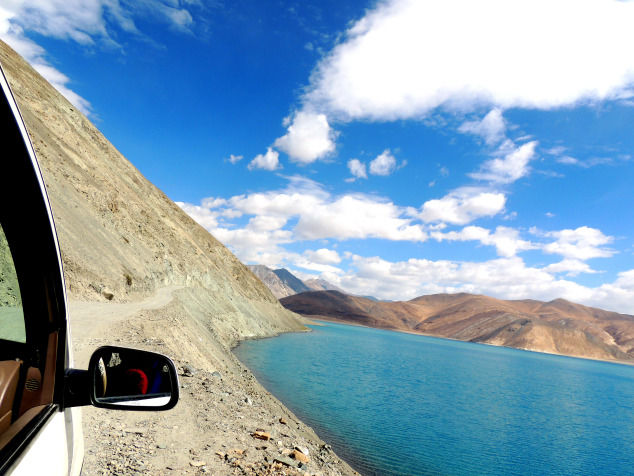 Leh, Ladakh is every traveller's dream destination. It was the same in my case. I consider myself blessed to have been able to travel to this heaven twice. During my first trip to Leh, I visited Pangong Lake for a day. I remember promising to be back for longer. That place left me speechless and completely awestruck. One of the main reasons I traveled back to Leh in 2012, was to experience Pangong Tso. This place holds a special space in my heart and I am sure it is the same for many others who have been here.
The most important thing for me while travelling, is to feel a connection with the place that I am visiting. Pangong inspires such a connection without any effort. On my visit, We left Leh city early in the morning to make sure we got as much time as possible there. As we neared the end of the 6 hr journey, I sat waiting for the first glimpse of the pristine blue still waters, and when I finally got to witness it, the image got etched in my heart and my memories forever.
On reaching Pangong, we dropped our bags at the Whispering Waves Campsite – lovely camps, a view of infinite blue waters and additional services- I could not have asked for more. I spent the day by the water, in complete stillness and bliss – watching the colors of the water change, the sun setting, the mountains and water striking a chord of their own and playing the most soulful tune. The beauty of this place is that it leaves me with an open mind and rejuvenates my soul in a way that no other place does.
The starry sky and bright moonlight guided me back to the campsite. A hot and freshly made dinner was served. It was the perfect remedy from the cold and chilly weather! I sat under the starry sky in complete darkness as the lights went off by 10 p.m. The water at the far end and the silence of the mountains left me to find solitude and peace within myself!
There are very few things that motivate me to wake up at 4 am and Pangong is one such thing. I scrambled out of my bed shivering, to catch a glimpse of the early morning hues. I then walked to the water bed and sat with my camera to catch the colors changing from dark grey to green to blue and finally as the sun shone over my head – I saw the lake back in its unparalleled glory. Hope filled my day and heart – and I was happy to be alive; such is the power of nature's gifts to us. After an early breakfast we started to head back to Leh. We did the mandatory 'tourist' pit stops to capture and absorb as much of the surrounding beauty as we could.
Finally, with a heavy heart I bid adieu to my paradise knowing that we would definitely meet again.
So long Pangong, until the next time.
This trip was first published on https://freespiritedwanderer.wordpress.com/.