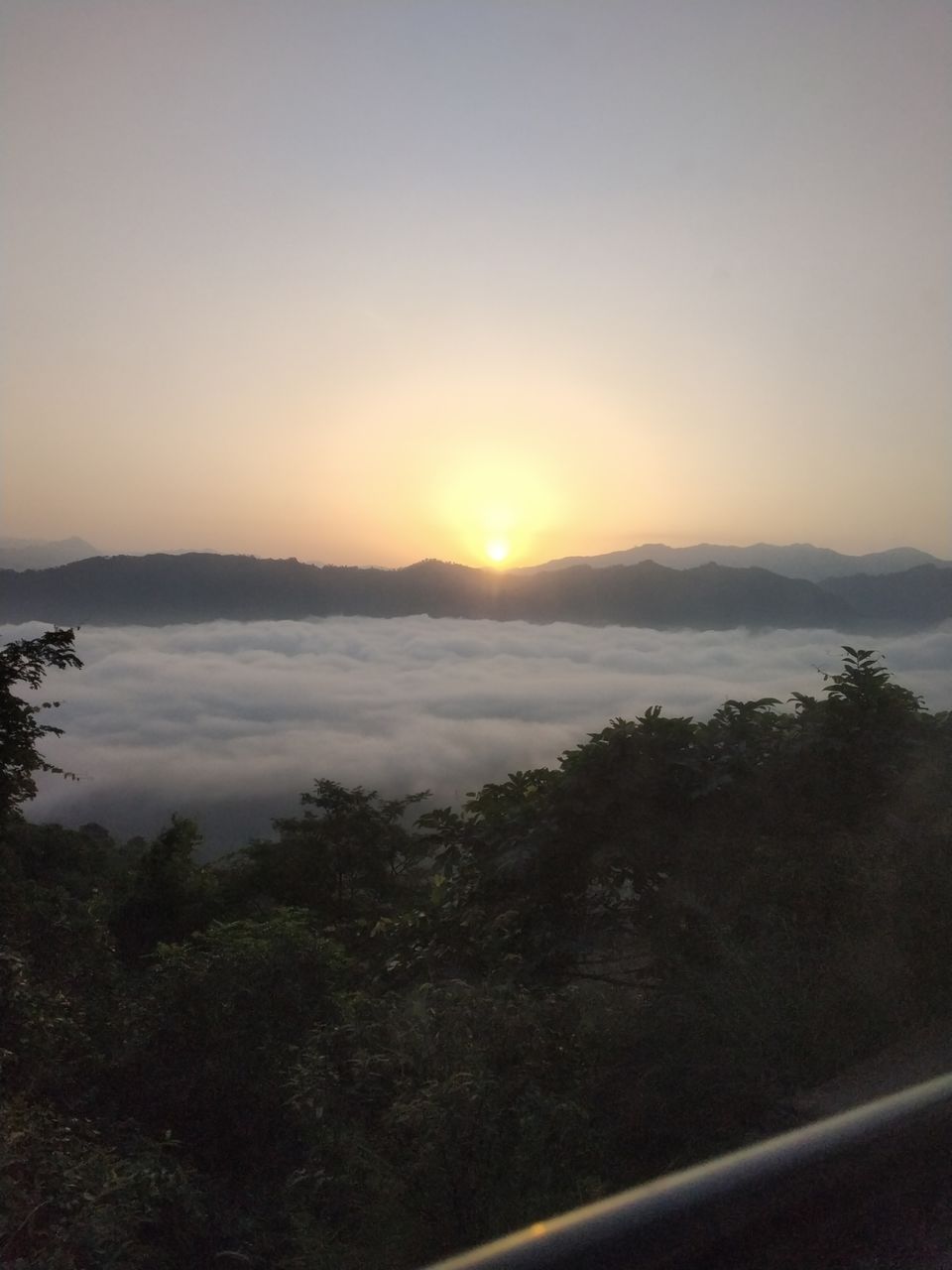 Finally the day arrived, for which I was waiting and planning from so many months – the day I was to leave for my 2 weeks of adventure for which I had researched extensively. So I packed all the minimal things required and headed out of the house solo dressed in a normal shirt and camouflage pants with a 55L rucksack and a small 20L backpack. My first destination was to reach Delhi and proceed to Manali from there onwards. I had booked for Hampta pass trek with Indiahikes which was to start the next day from Prini – a village near Manali. I boarded my flight to Delhi and from airport proceeded towards ISBT Kashmere gate bus station by airport line metro till NDLS and yellow line from NDLS to ISBT for my bus which was scheduled to leave at 10pm. Reaching the bus stop at around 6.30pm and having a lot of time to kill, I spent it by reading the novel "INTO THE WILD" on my phone. At 9.30 I started enquiring about my bus and the one thing that got me irritated here was there are certain ticket counters which are always full and no proper person to guide you to your buses near the bus stand. Since mine was an ordinary HRTC bus it was not parked like the Volvo buses just in front. After much confusion and me frantically searching for my bus which was to leave in 5-10 minutes, one of the conductors there directed me to my bus just in time which had stood far away across where all others buses usually stand. As soon as I got into the bus, I noticed a guy sitting on my seat. I was struggling to keep my rucksack somewhere and we both managed to push it on the seat below us. This ordeal got us started from a normal conversation onto a prolonged chat which continued for a very long time (literally like for about 2-3 hours straight) and we became good friends from complete strangers as we had one common thing between us – travel. This guy was actually younger to me and a freelancer, so very different from all other persons I had met till now so I was in awe of what his life was. This is the reason why I choose to solo travel, so many unique people which otherwise you won't get to meet if you go with your usual gang. Then after sometime he got down at Chandigarh stop and I went to sleep. I opened my eyes at around 6am to the best sunrise ever I could see from the window! The bus was travelling around the hills and I could see that we were surrounded by big blanket of clouds and the view was amazing. I tried to capture the scene but it is best witnessed live.
It was almost afternoon 1 o clock and we had still not arrived at Manali. By now, it was starting to get really tiring and then at Kullu our conductor made us get down telling that there's a change of bus and we need to proceed to Manali in another bus adding to the woes. I was the only girl now among a group of 10 other guys in the bus but sure enough I never felt unsafe. So I just kept them in sight and waited. After about 20 minutes our next bus came and we boarded it. Finally the bus left and reached Manali 2 hours later. There in the bus stand itself I got an auto to take me to zostel – It is the most popular hostel like place for solo travelers and backpackers. They have female, male and mixed dorms which consists of bunk beds and personal night lamp, charging point and other necessary stuff. Zostel is like a 5 minute walk from the main road and you have to navigate through local people's house paths to reach it and the vibes there was kind of cool perfectly suited for solo backpackers.
I checked in to zostel , freshened up a bit, kept my luggage and everything and wandered out with my little backpack. This area was Old Manali and it was full of people from abroad roaming around the streets and a lot of stuff for street shopping. I was actually searching for a reasonable local place to eat but couldn't find any. So then finally after walking for a long while I settled down in a nearby cafe. I ordered myself a pizza and a berry juice. Though it was kind of expensive I felt it was tasty.
Then I roamed around a little bit more till it became dark and retired back to my room. Since I was too tired and had to reach Keylinga Inn at Prini – the meetup place for Indiahikes trek the next morning at 11am, I dozed off for a good night's sleep.
Please follow me on my blog rashtravelmusings.home.blog and I'm also on Instagram as @rashtravelmusings ❤️