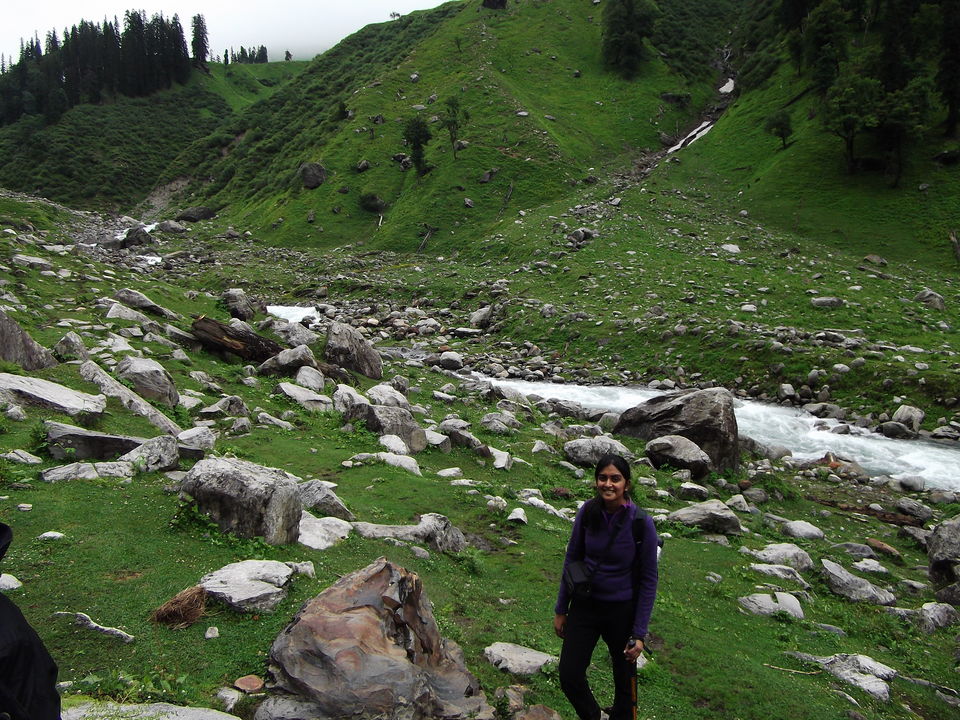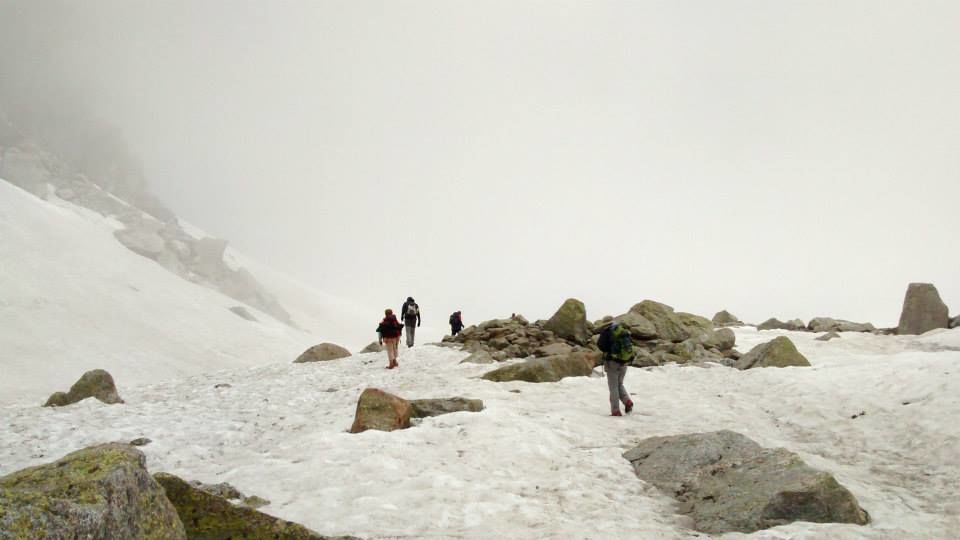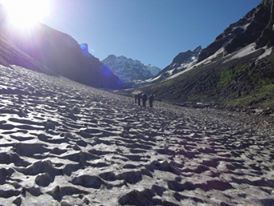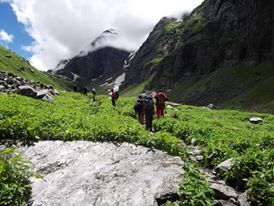 The story begins on a boring Sunday, looking back on a lot of canceled trips I decided in the spur of the moment that I had to plan a trip be it all by myself. So I booked the Valley of flowers trek. But due to bad weather conditions there, a week before Indiahikes gave us an option to change to Hampta pass instead. I had already had taken leave from work, so I decided not to cancel the plan. I had no idea about Hampta pass and just a few days before the trip I read started to read all blogs on Hampta. And its exciting to have finally done a solo trek and be writing about it.

I started from Mumbai to Delhi. I had an overnight bus from Delhi ISBT to Manali- it was the last bus that I had booked with HRTC. I initially was very skeptical about doing the bus travel alone. I met a Korean woman Solo traveler before boarding and exchanged our seats next to each other. She had been to India 8 times and traveled all alone, and seen my country more than I have! It was great exchanging travel stories.
The bus reached an hour late in Manali, I rushed to Rambaug circle on Manali mall road which was the meeting point of the trek group.
Day 1
And from there the trek began- Jobri was the base camp one and half hour drive from Manali. Then as we began, the rains started and wouldn't stop. The first day was a rain trek, it was a climb through the forest initially and then we reached the meadows. I was gasping for breath in breaks in the last leg of the trek that day. I should have trained better I feel, before the trek, done some more exercise.
First camp at Cheeka, the rains had made the site mushy and other groups had got the better camping spots. The site was difficult and the dining tent was far. In the evening The trek leader briefed us and handed out leaflets on AMS, this was serious, being in mountains is no joke. Rest of the evening I just spent my time in tent since it was dark and rainy. I felt initial AMS was hitting, I immediately started on Diamox for precaution.
Day 2
Then the next day was a long trek, Waking up at 5 was the routine for next 4 days, breakfast at 6 and we begin at 7 for the next site. The second day of the trek was just serenely beautiful. The valley and the winds, made our way through boulders, rivers, valleys and meadows. It was long trek but the view was so picturesque that I wasn't a tired even a bit, also it didn't rain! Balu Ka Gera was the camp site for the day, this was a level site with a stream nearby.
Day 3
And today was the day! the longest and most tiring of all, we were going conquer Hampta today!! Excited and nervous I began, along with Snow spikes for shoes provided to us. I started slow and then managed to get my place back. I was mostly trekking in the middle troupe. Through the green valley made our way to the icy mountains and glaciers. It was difficult and steep, not mountaineering experience required as such but climbing and gaining altitude is difficult for the not the best fit ones. Snow capped mountains everywhere. this was very overwhelming for me. And I was catching breaths every now and then. The encouraging trek leader and guides kept our spirit up by saying "Hampta Pass hi hai!!"
And finally we reached, was very misty up there and we did not stay there long. Then began the descent it was quite steep, but I liked the descent; was less tiring. And then we did slide through snow at a point where walking down wasn't possible and then i flipped through the snow slide and went in another direction. But that was a hell of a ride! and then there was more trekking to reach the next camp- Shea Goru which is the best camp site. Huge rock mountains on side and a view of snow capped mountains on other, green camp base and chilly river along! Ahhh life.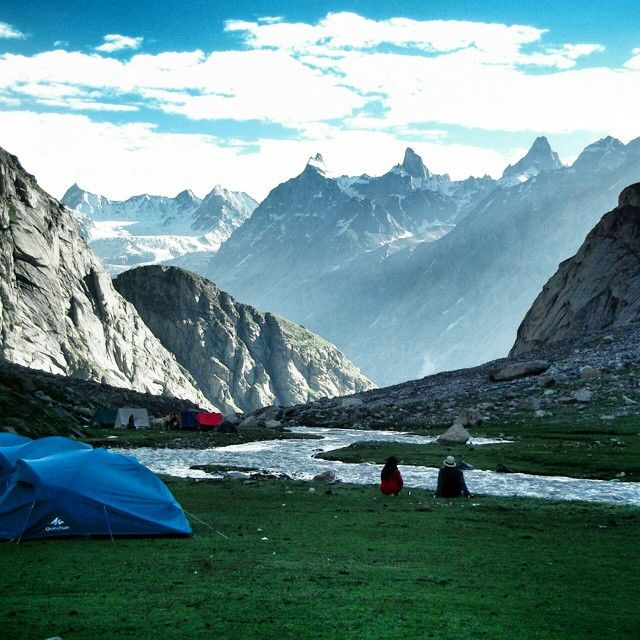 Shea Goru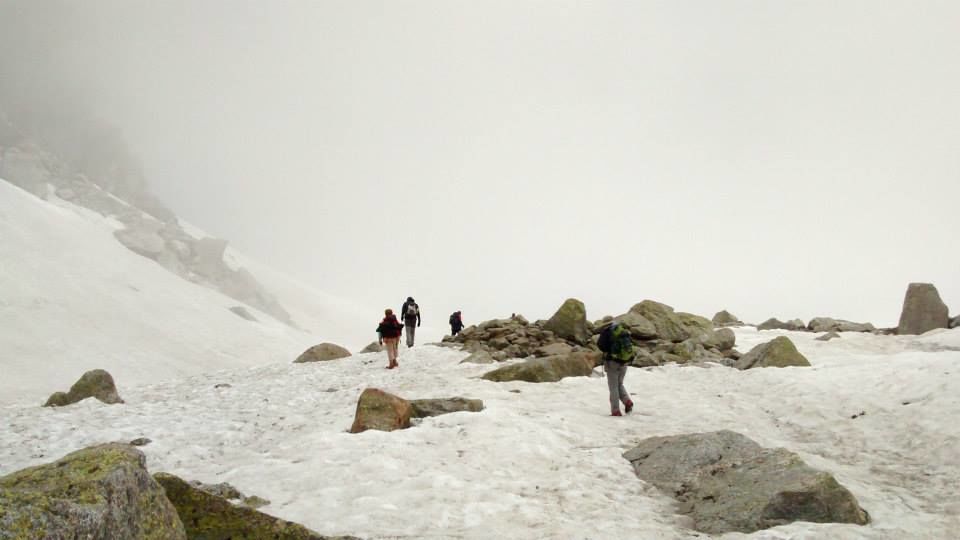 Hampta Pass
Day 4
More descend, but it was a easy trek through plains and rocks in between, couldn't stop admiring the mighty mountains and the icy winds. This is the place I want to be.
Then we reached Chatru which was our way back into the civilization with a connecting bridge to the other side. After a halt at a tea stall our jeeps arrived to take us to the highlight of the trek – Chandrataal. I waiting to be there! but unfortunately the road washed out on the way and we couldn't go to Chandrataal! that was sad, the rains had been nice with us throughout the trek but played bad in the end. then we camped nearby in Chatru itself, the site was nice but now I just wanted to go back and have a bath!!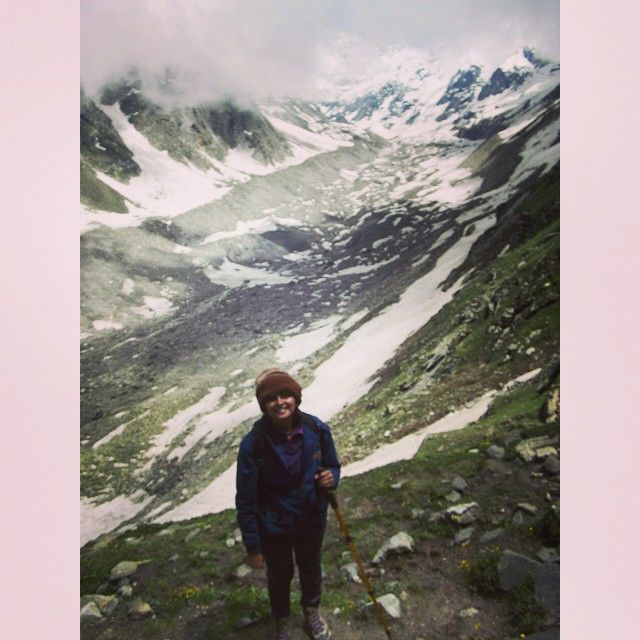 Wanderlust!!! <3
Day 5
We said our goodbyes, I met really nice people on the trek. And then hit the road back to Manali. After seeing the nature in its pure form unadulterated, it was funny seeing tourists posing in a small patch of snow in Rohtang pass. The road is really difficult but scenic.
We reached Manali and had lunch with few who were staying back in manali and left since I had a bus the same day which was preponed! I wished I had taken a day in manali and seen around, it was the first time I saw Apples in bloom. Then I and another participant in trek who was travelling in the same bus hurriedly reached the bus stop. Got to know they had cancelled that bus and put us in another one and got a back seat. It was the most uncomfortable journey ever. And the bus was 3 hours late! Err...if you are booking a bus to Manlai make sure you book only HRTC!!
Day 6
I was in Delhi today, had the flight back to mumbai the next day. Spend most of the day sleeping and going to a relatives place in the evening.
Next Day I went around in the morning near Connaught Place and Jantar Mantar....Delhi always gives me nice feeling somehow...huge roads, so much space- all the headquarters, Govt buildings, The Capital City.
And was back to Home, Mumbai. Feet swollen, face and hands completely tanned, nose burnt. But with a fresh perspective to life after experiencing nature in its raw form. Back with full confidence in myself on having completed my first solo trek, and the first one in Himalayas. My parents were relieved that I was back safe and happy!
It was definitely the best experience of my life as yet and soon going to embark on many such ones!! Happy travelling :-)
Awesome experience. A great trek for first time trekkers like me! A five day trek through varied landscapes. There were meadows, forests, rocks and snow. I did the trek with Indiahikes and they had done good arrangements and did not face any problems, nice team. Reaching the Hampta Pass (14000 ft) was a great high, pushes you to do more, go out there and take more risks.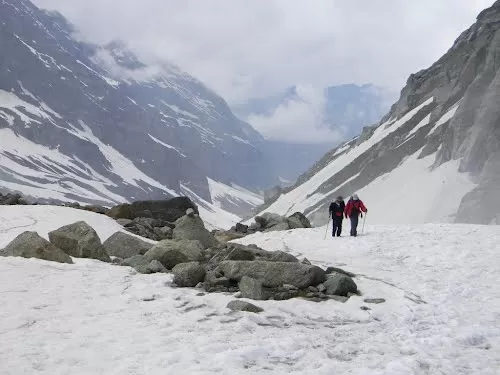 The trek begins at Manali and drops you back there, you can stay a day or so in Manali exploring/chilling. But I chose to go back to Delhi on the same day spending just couple of hours in Manali. Looking back I feel I should have taken a day out and seen around as this was my first time in Himachal.
Frequent Searches Leading To This Page:-
himachal package from mumbai, himachal tourism manali package, himachal pradesh offbeat places, himachal pradesh places to visit, himachal packages from pune, himachal tourism package, himachal pradesh visiting places