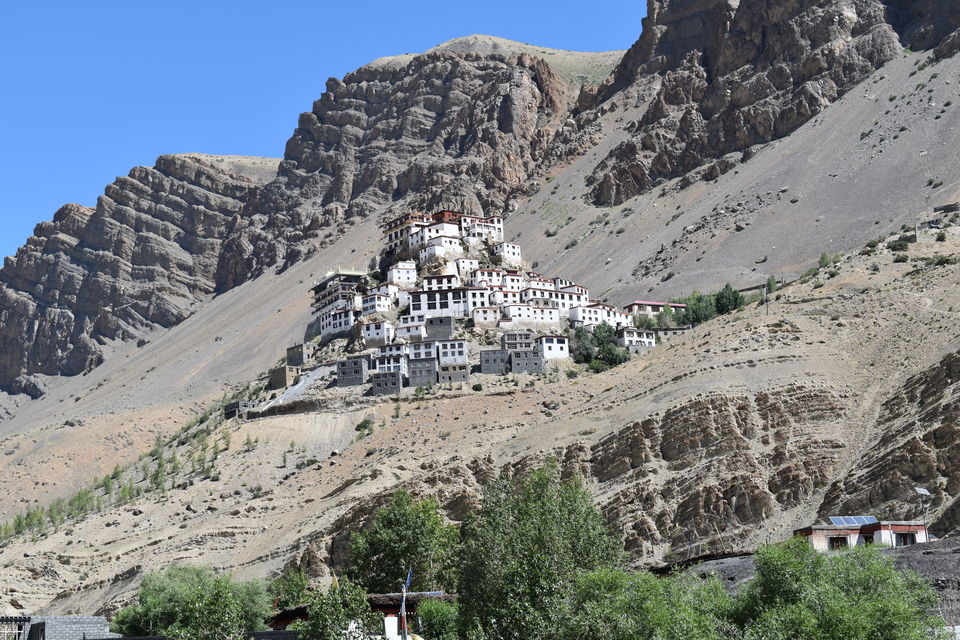 I want to go out for few days and i thought of many places and later I decided to go for Spiti. It was my first solo trip and also I had no idea how to do it. I did some research on places, read some travel blogs but it was not on my budget.
There are mostly two routes to reach Spiti valley, one is through Delhi -Shimla- Recong Peo- Kaza and the other is through Delhi-Manali- kaza. The roads for the second route only opens for 4-5 months while the other route opens through out the year.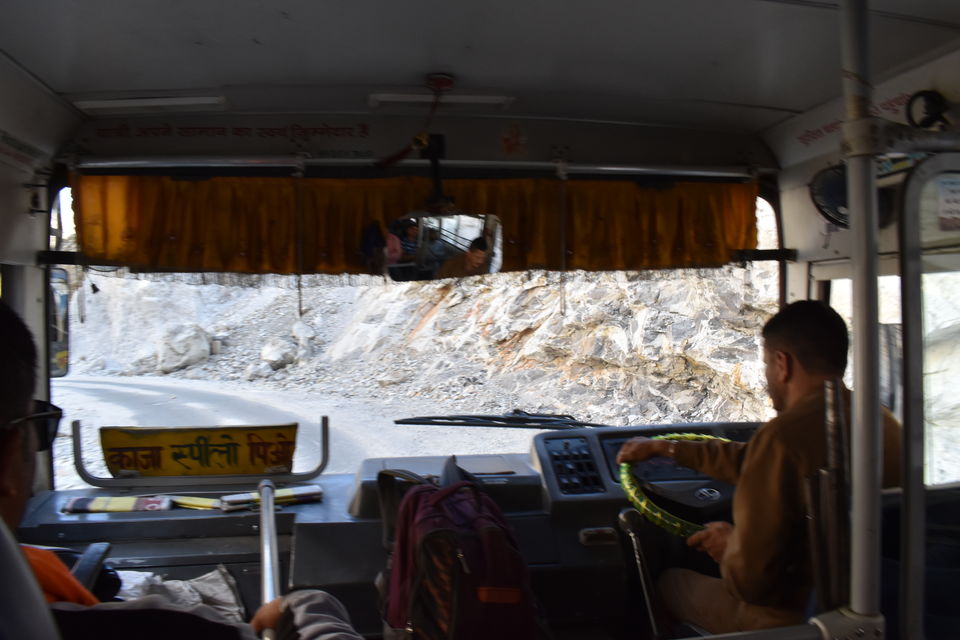 Then , I booked a bus ticket to Shimla. The bus was from Rk Puram Metro station as all private volvo carrier starts from there or Majnu ka Tila.
Boarded the bus from R.K. Ashram Metro Station. No planned so far! Bus was a private operator so the service should be good but I was alone so I was asked to change seats.
The bus reached Shimla around 9:00 AM . They dropped me near victory tunnel. From there I took the city service to ISBT tutikandi! Went to book the ticket for Kaza! The tickets provider said to take the tickets for Reckong Peo from there, you will be provided the tickets for kaza! The Bus was at 6:30 pm! I waited the whole day at the bus station as it was raining heavily there!
The bus was fully packed luckily I got my seat! The road were good bus though the bus seats were a bit uncomfortable, but at that fare it is bearable. Nausad was seating next to me. he was travelling from Lucknow. He has business of carpet and woollen clothes in Recong Peo. We had a good talk.
I reached Peo by 4:30 am in the morning! It was chilling cold and Nausad offered me come to his house and get freshen up as the bus was around 5:00 am in the morning! His house was nearby the post office and a 100 meters from bus stand! After some no yes; I decided to go to his house! After a 5 min uphill walk, There was a 2 storey building in which he reside in ground floor. I kept my bag pack and left to freshen up in the bathroom. after that he offered me tea, but I refuse to take as I was getting late for the bus. I say good bye to my first friend made in the trip so far.
At around 5:30 am , the bus came to the station to pick the passenger to Kaza. While boarding I saw a young guy with a rucksack standing to board the bus. I said hello to him , after a small introduction, I got to know him. His name was Suraj he was from Mumbai! I also saw two friends from Kolkata who were traveling to Kaza!
We had a good company.! From no where, I was somewhere! It gave me a hope it could work! I started to think of a plan what to once I reach Kaza. I booked a dorm in Zostel kaza .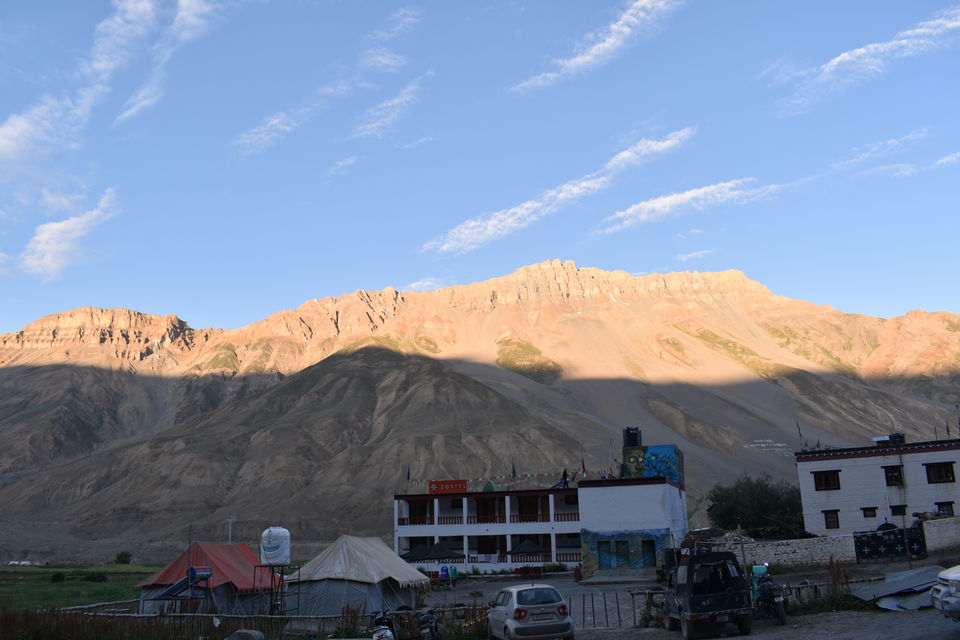 I was mesmerised by the nature beauty and apple orchids are making them a shining star.
I reached Kaza by 03:30 pm after a total travel of more than 50 hours of continuous journey by bus with changing at 3 different places!
I was placed in room 102 bed number 6 ! Where Suraj and later 3 new girls came.
After a quite shy-ise introduction; they were from Kerala!
They came through Manali route!
Their names were Alka, Soumya and Aiswarya We started discussing what to do next day! They also haven't any plan from before!
So, decided to take a taxi for two days which will be there for sight seeing with us!
The night was young and handsome! I went on the roof for star grazing! Catch a beautiful photo of Milky Way! With the help of Vishal, the enthusiastic manager of Zostel , who helped with his camera stand to caught that majestic photo! After that I came to bed!
It was the time for the amazing journey. The TATA Sumo arrived near the hostel to pick us for the ride! Everyone packed their rucksacks and departed to Kee Monastery. We were welcomed by the monks with a cup of herbal tea. The monastery was a heritage in itself. The beauty it creates around the village was mesmerising. I was wondering how it would look at night. I talked with some of the young monks who were studying in the monastery. While talking to one of the monks, he said they were taught Buddhist philosophy after class 10.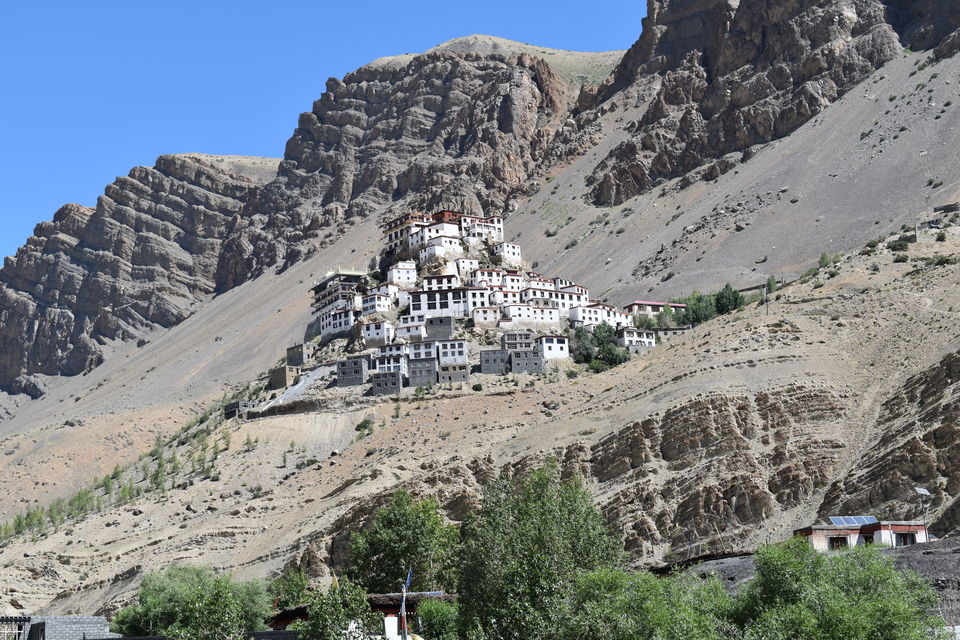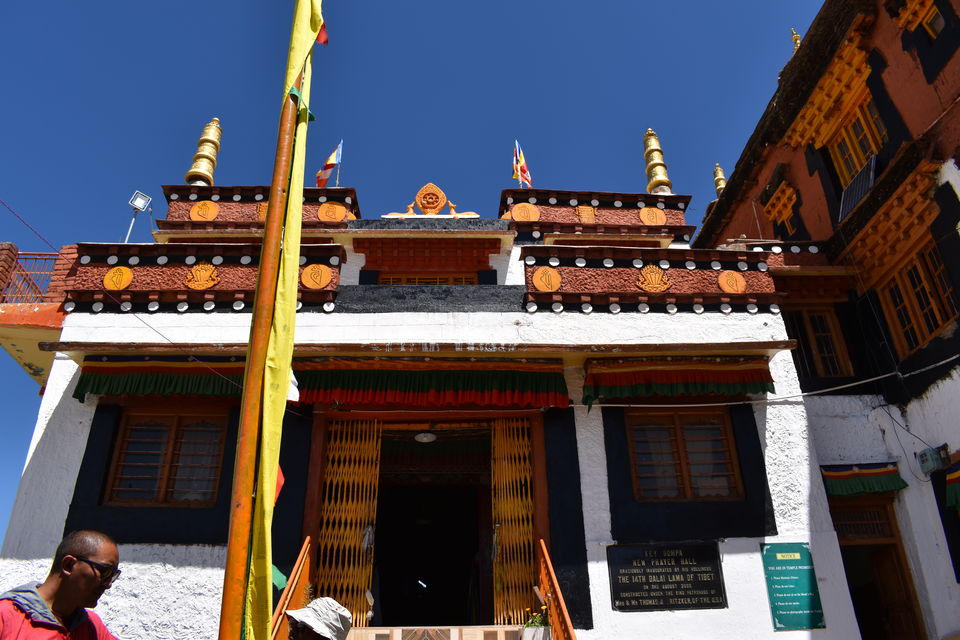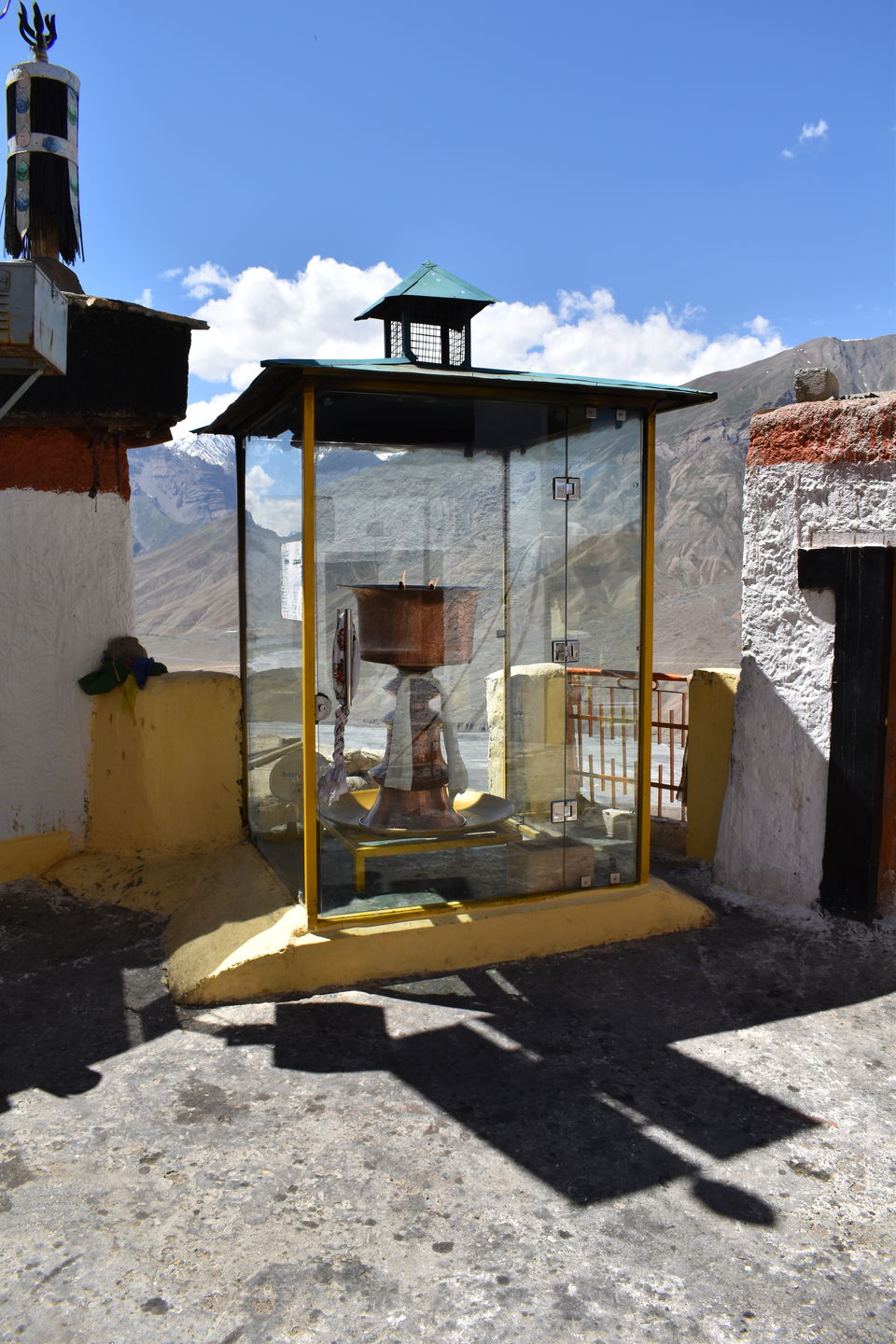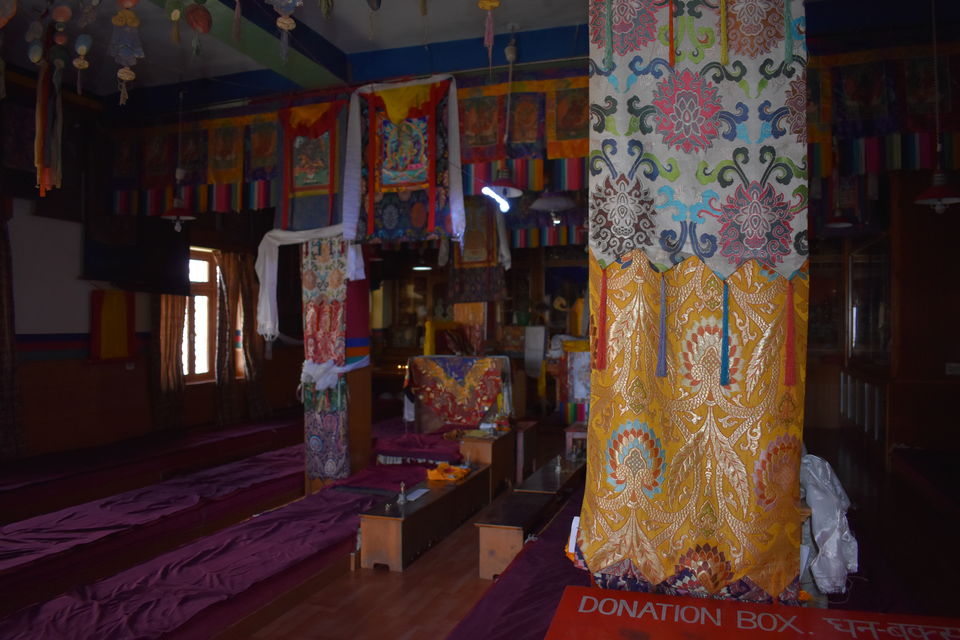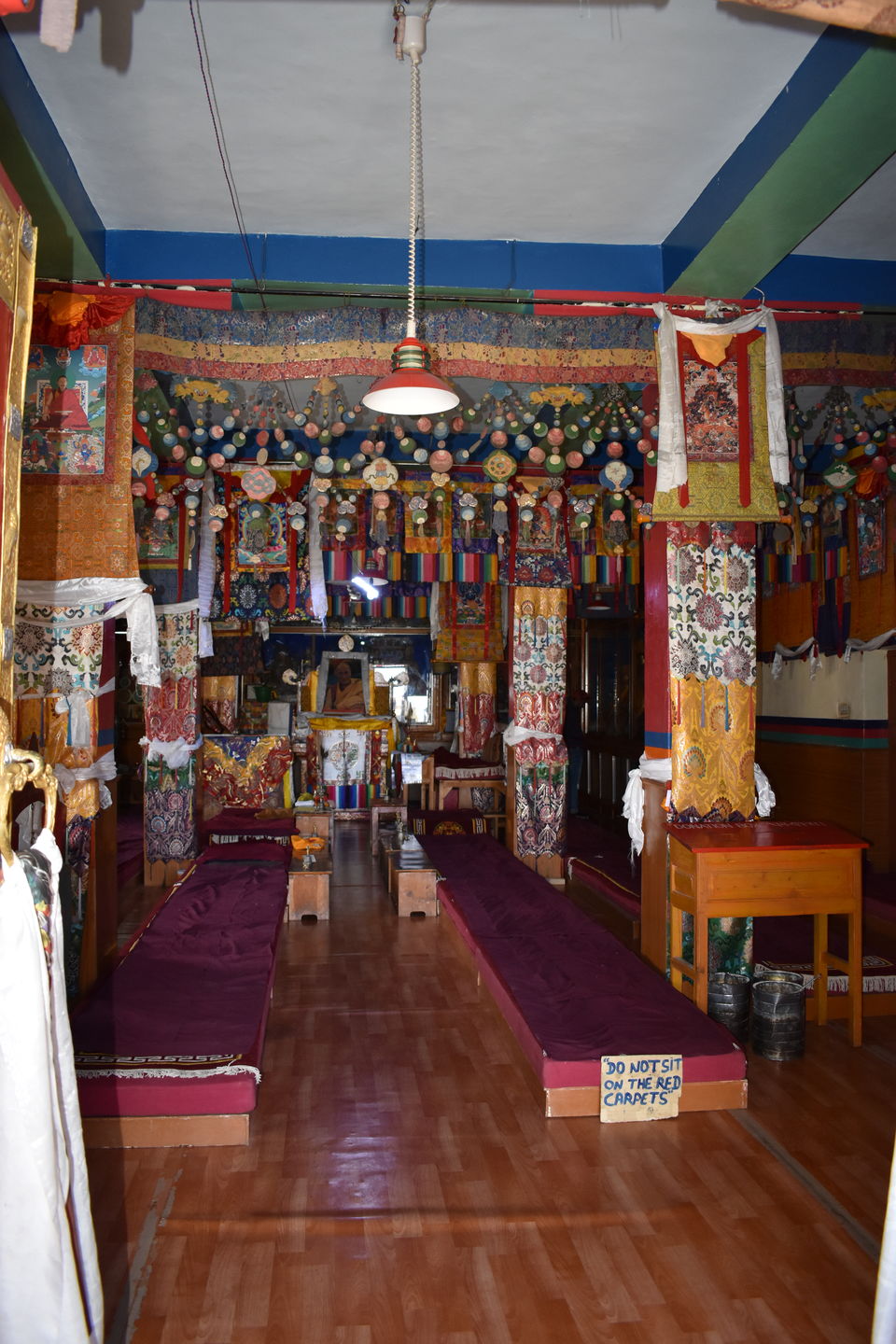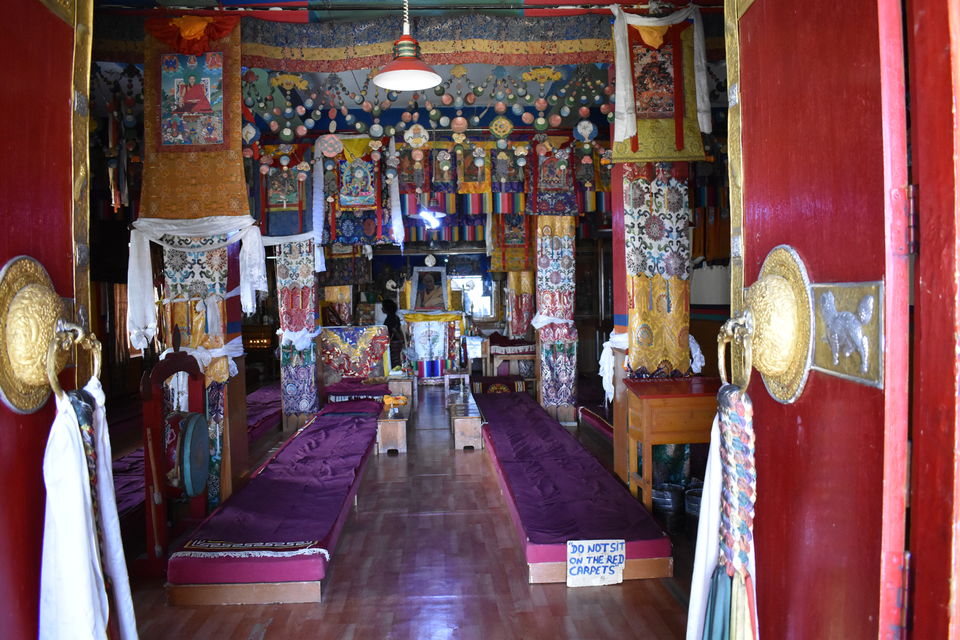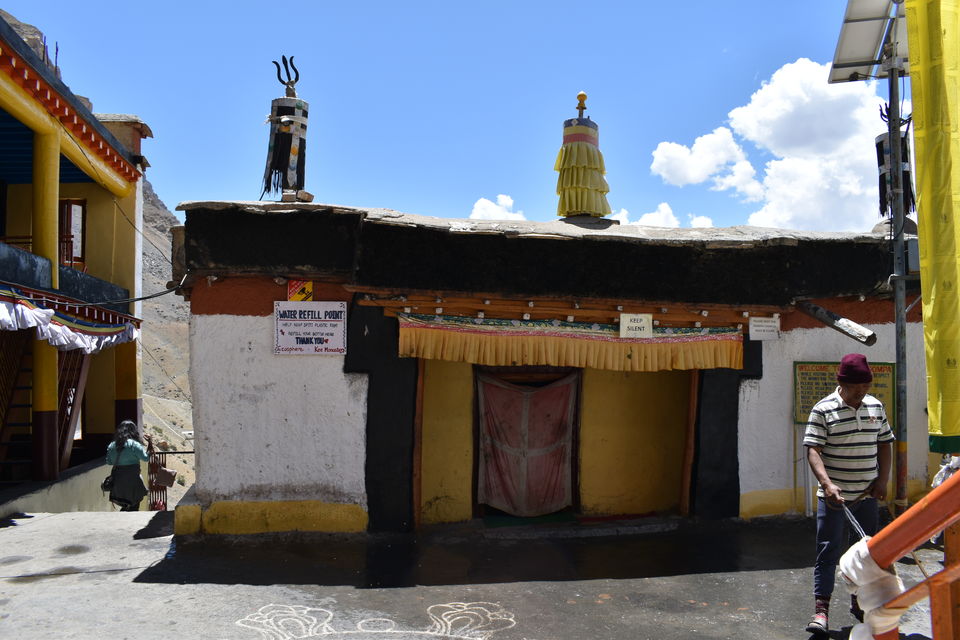 After taking some photos we went to Kibber village. It was a small village but really beautiful. I went to rainbow cafe where we had Thupka and noodles.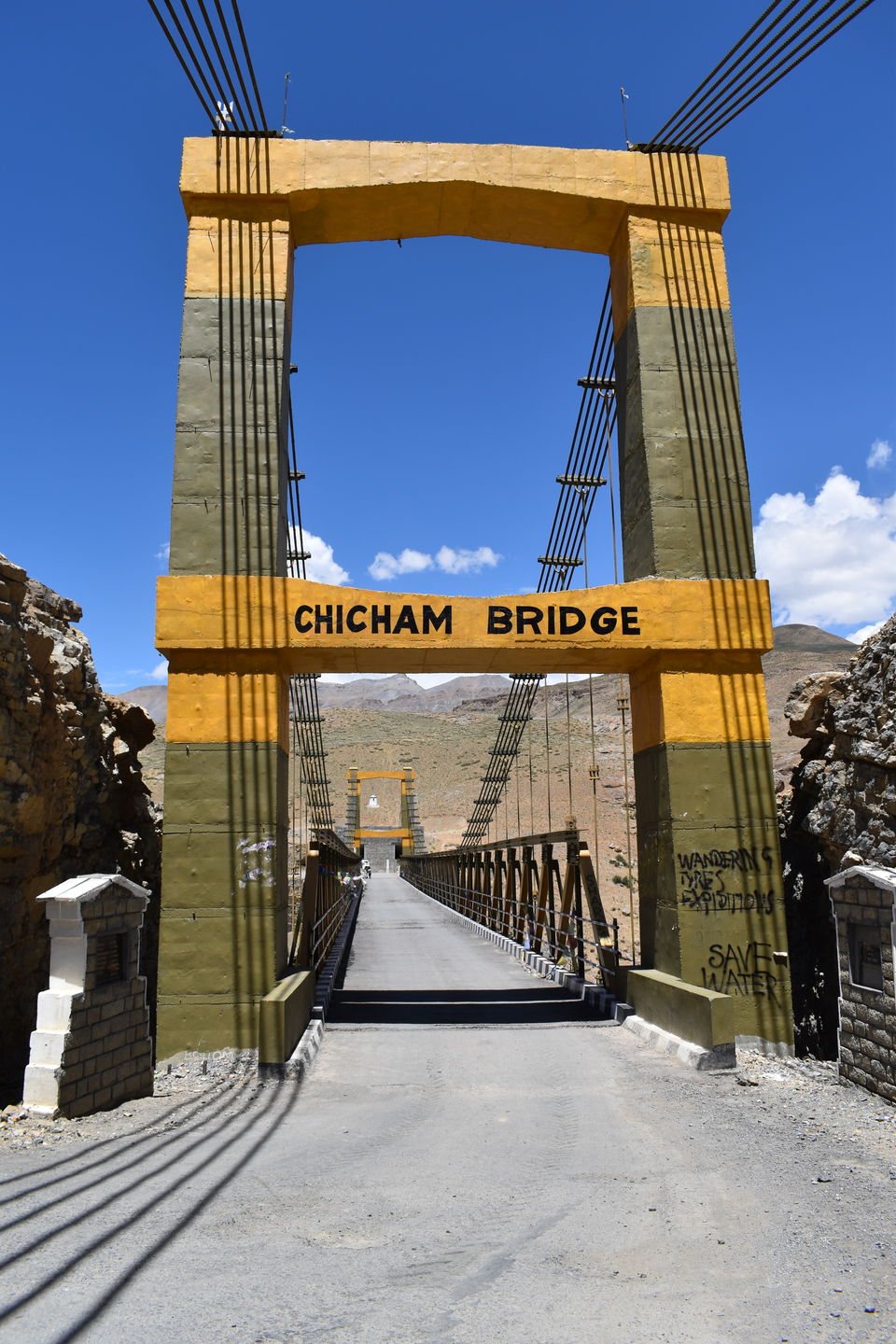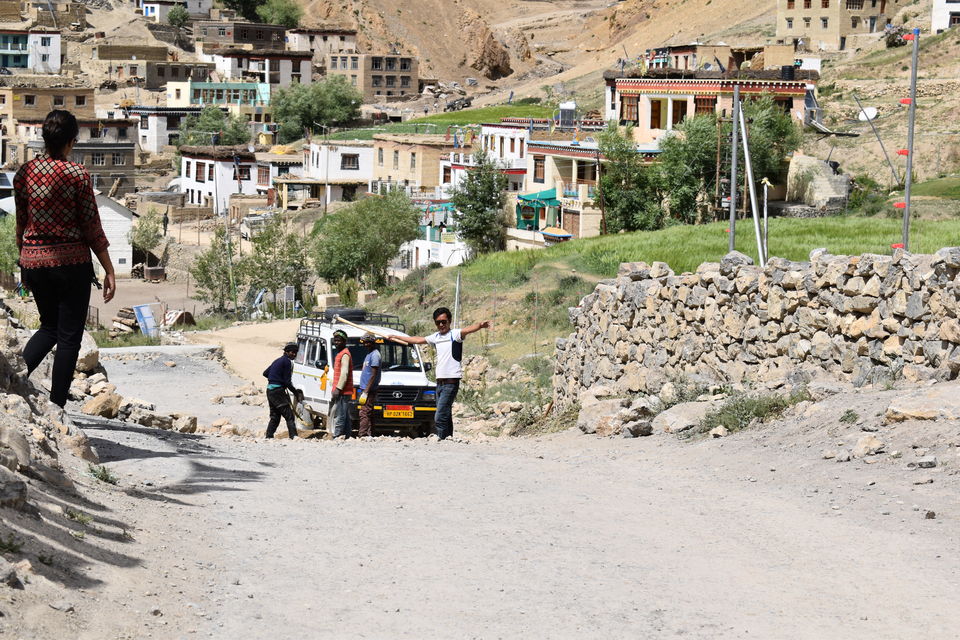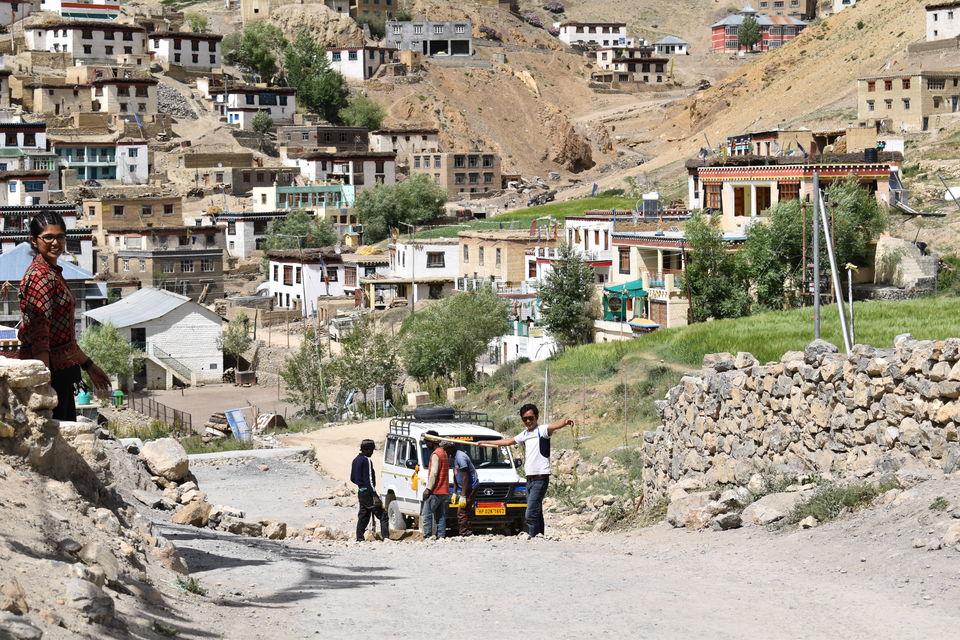 After having lunch we drive to Hikkim . Hikkim is the house to World highest post office. We purchased used some postcard to write to our loved ones!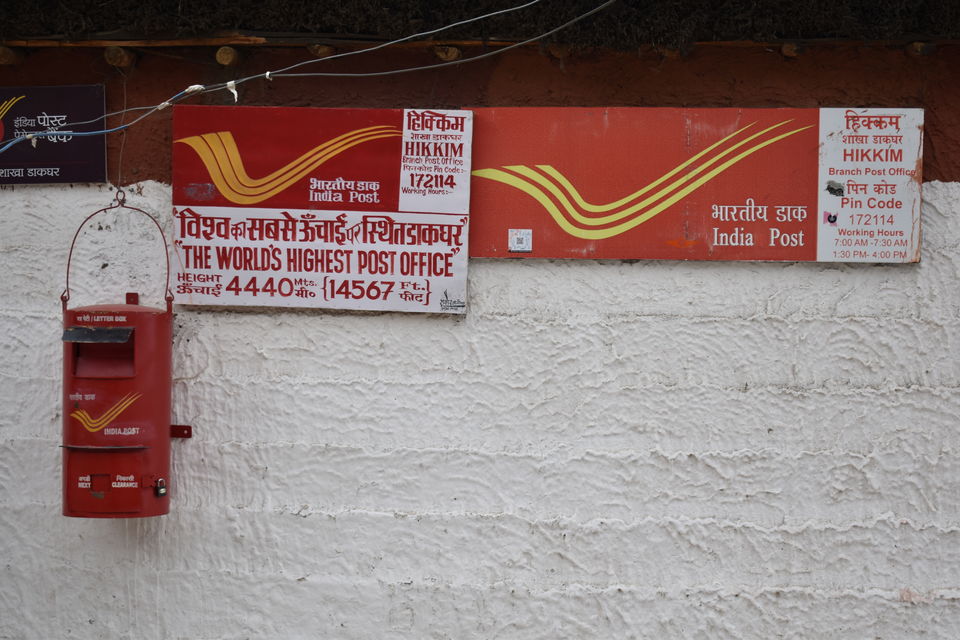 We talked to Tenzing who was the incharge of the post office for last 35 years.
From there, we went to Komik, which is the highest village in the world. We went to Komik monastery, were a snow leopard was hang in the entrance of gate of the monastery.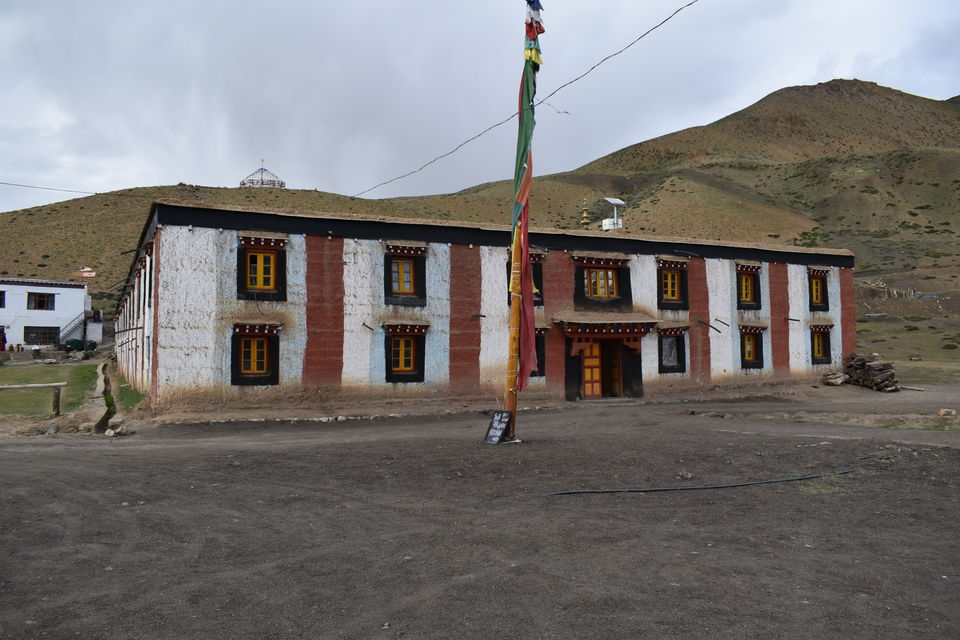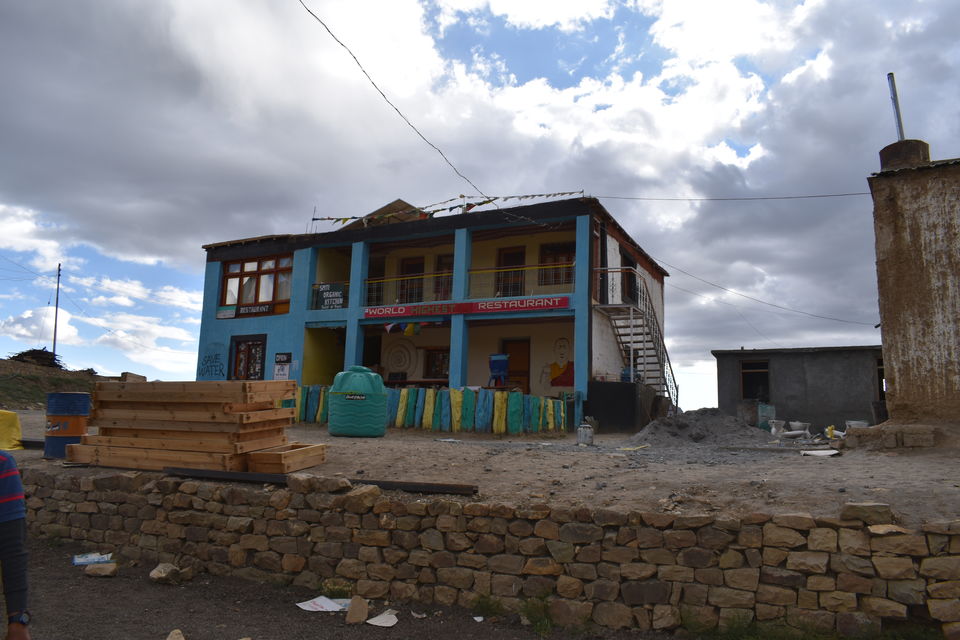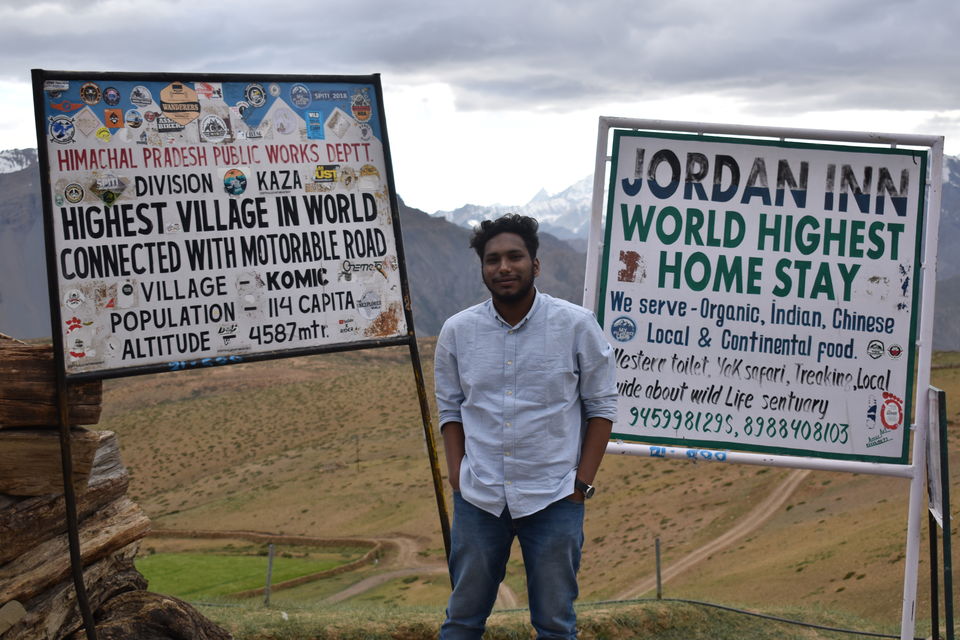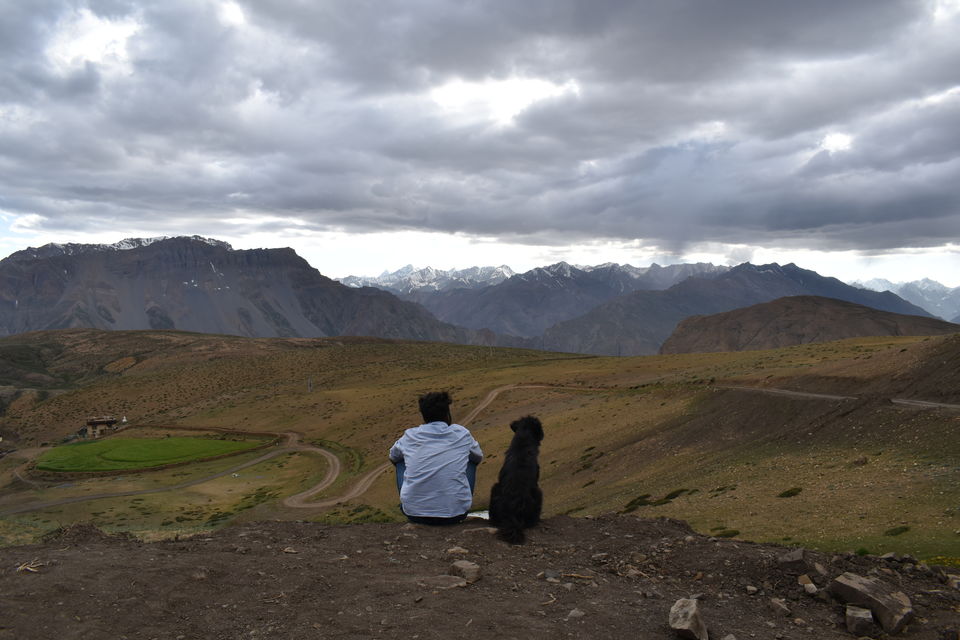 We also played volleyball with the monks which was amazing . After that we returned to Langza, where resides the highest statue of Buddha. We decided to homestay at Langza. Our driver took us to Sonam home stay. She was really welcoming and greeted us with a warm tea. The climate at langza was really harsh. The level of oxygen was really low.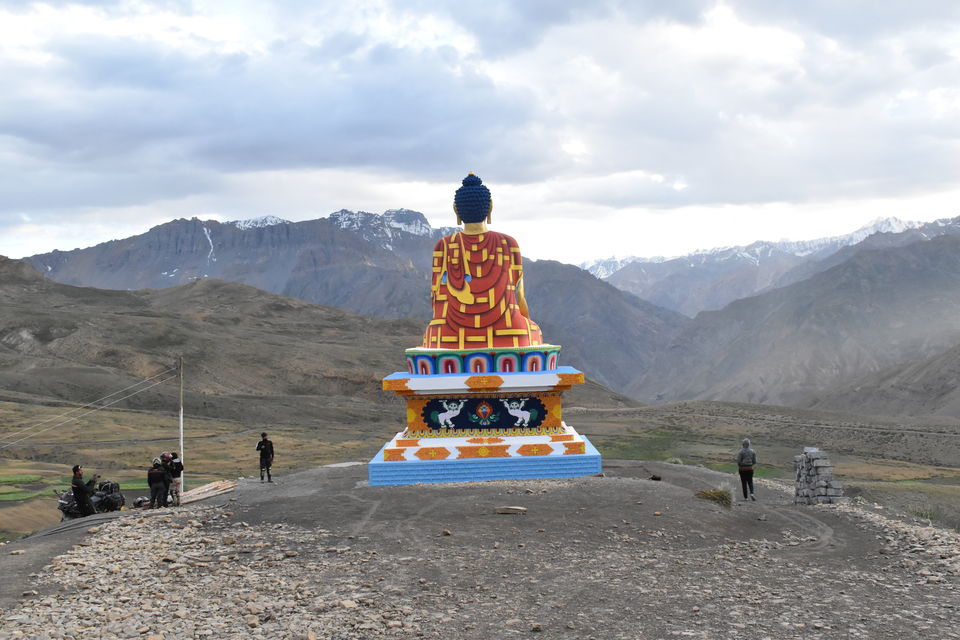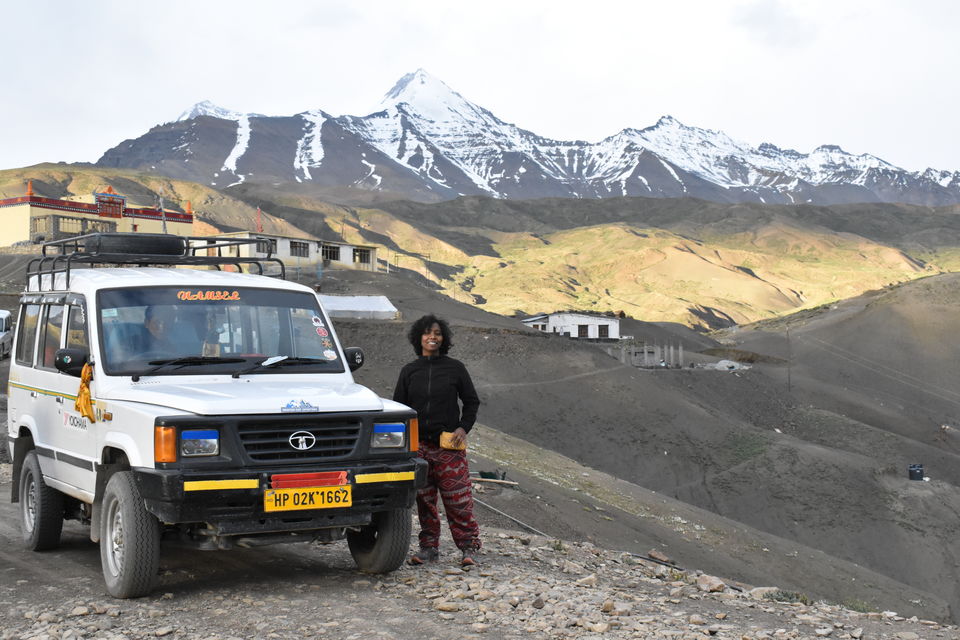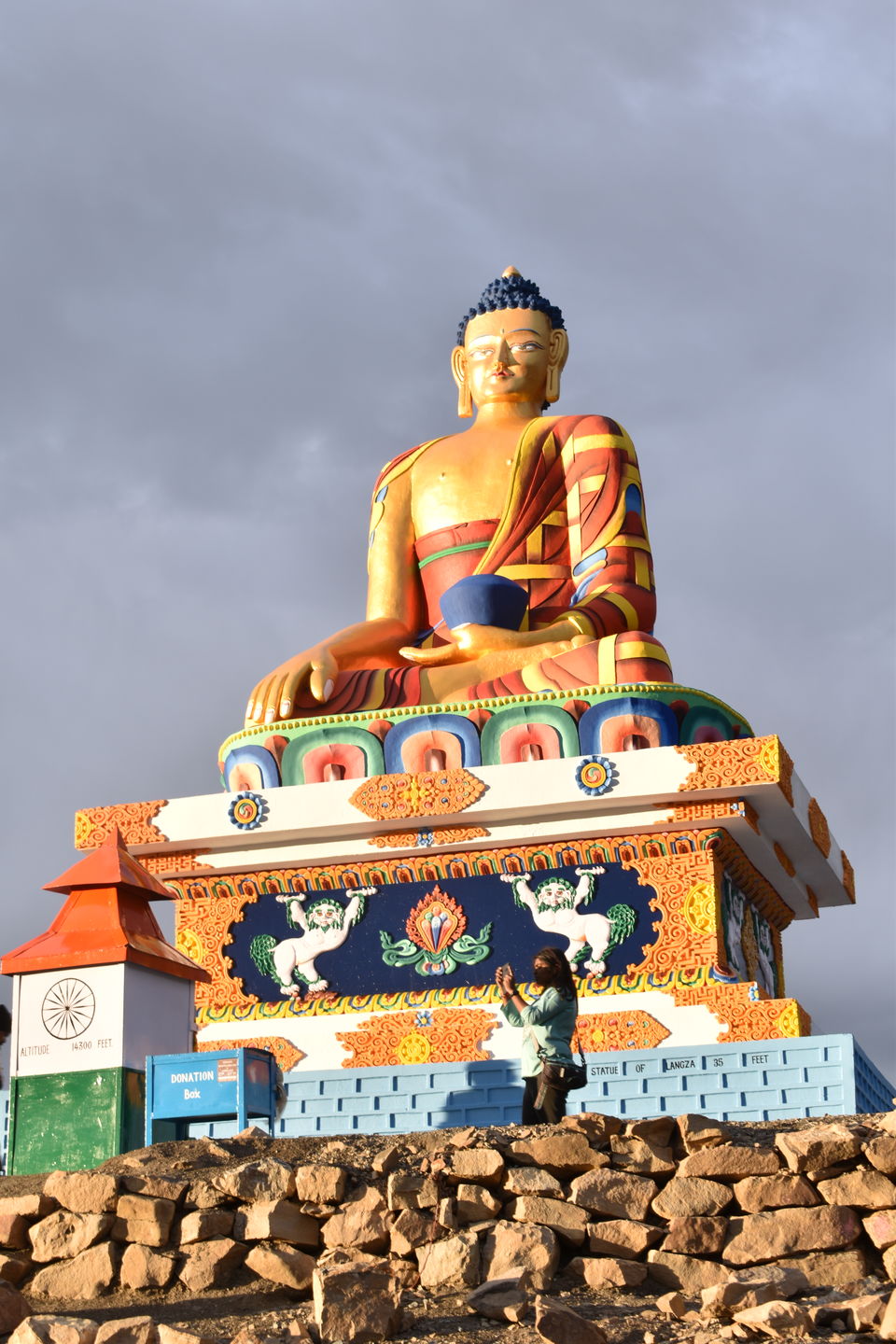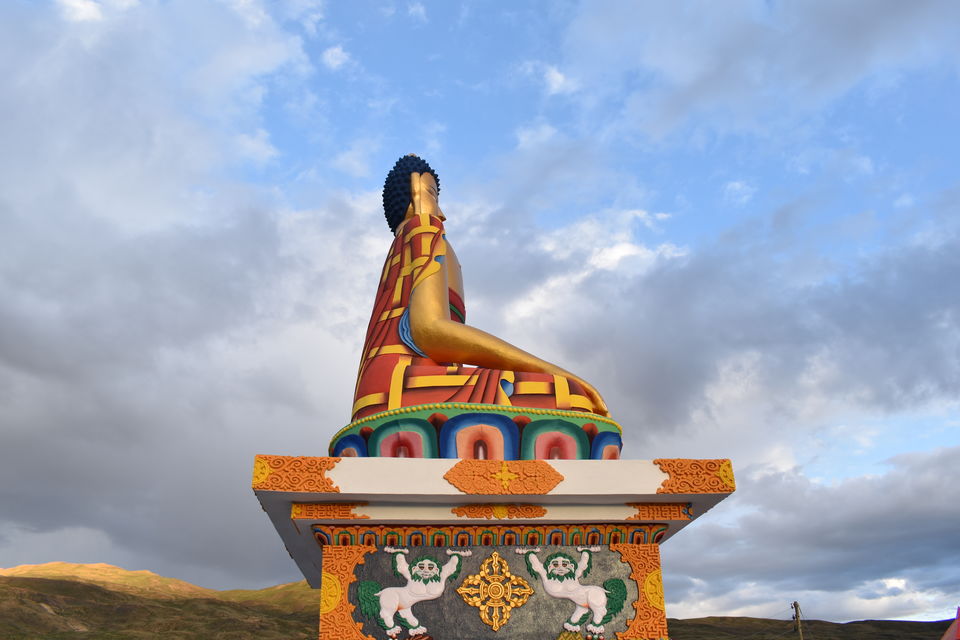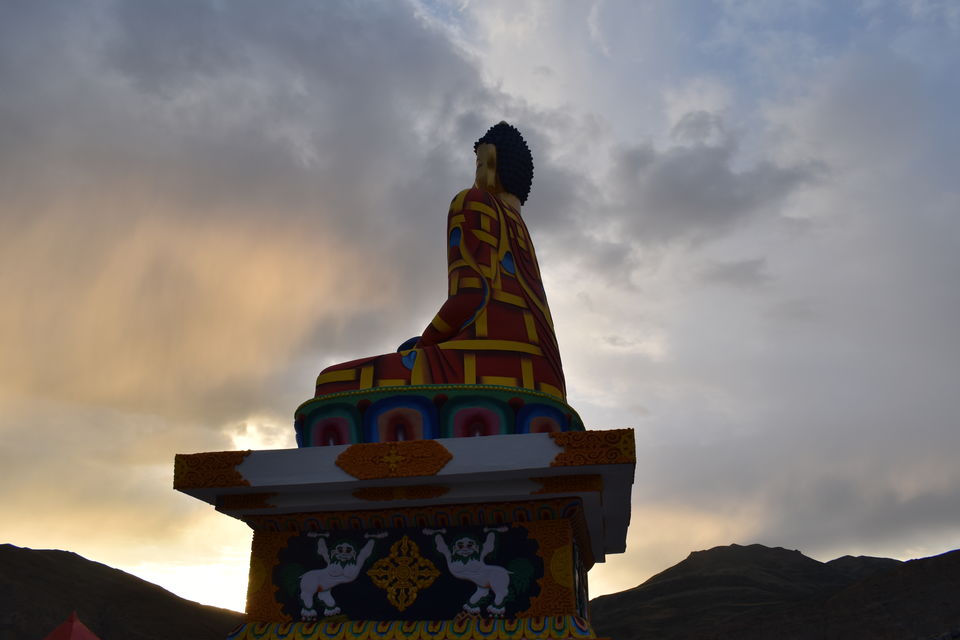 Some of our teammates were having breathing problems which includes me. The night was cloudy and cold.
We wake up around 6:30 in the morning. Our schedule was to drive to Dhankar Village.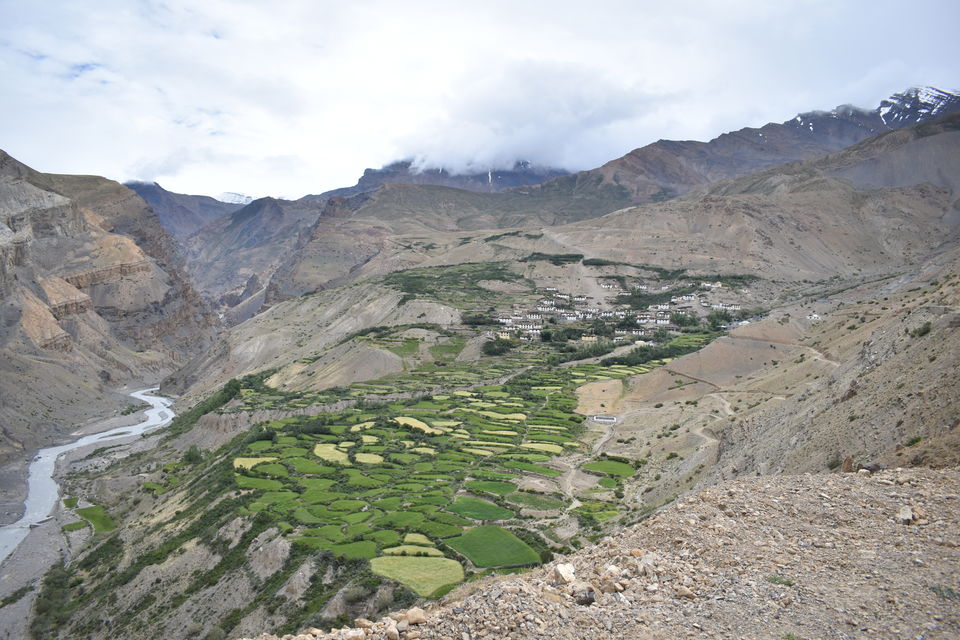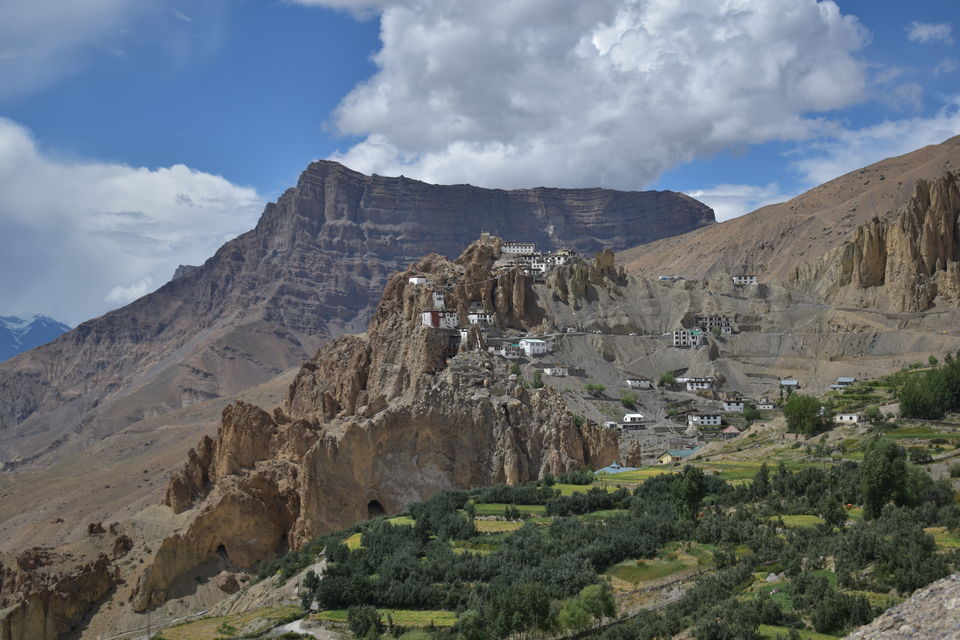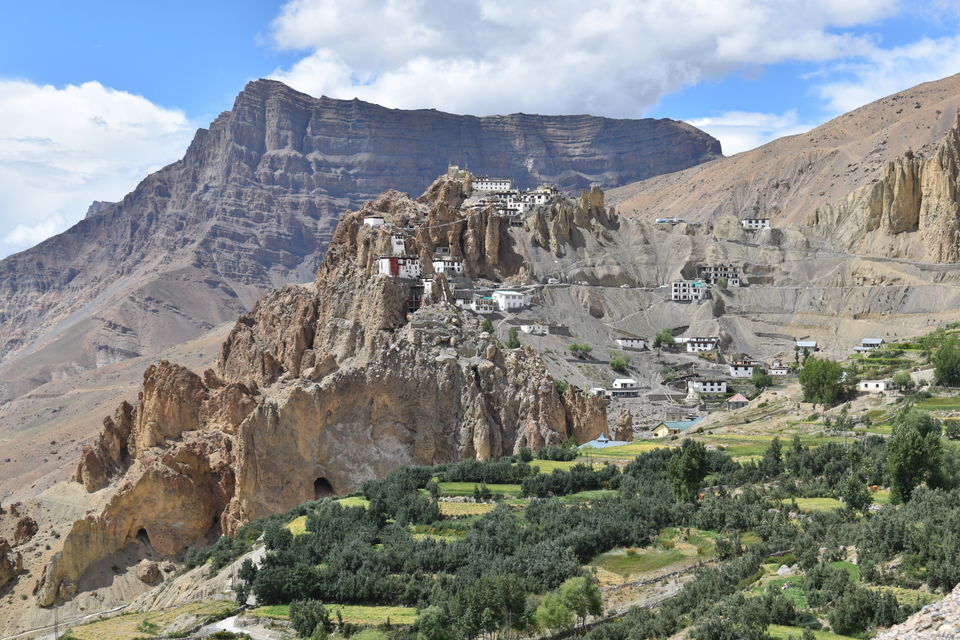 We had our breakfast which was barley chapatis and jam. And a cup of ginger tea.
In the way to Dhankar Village. We stopped at lalung, where we visited the monastery and then we drove to the Dhankar monastery. At first we visited the new monastery and went to old monastery. After that we came back to new monastery cafe, where we had our lunch.
After that we drove back to mud village, which is the last village to pin Valley. The pin Valley sanctuary was breathtaking.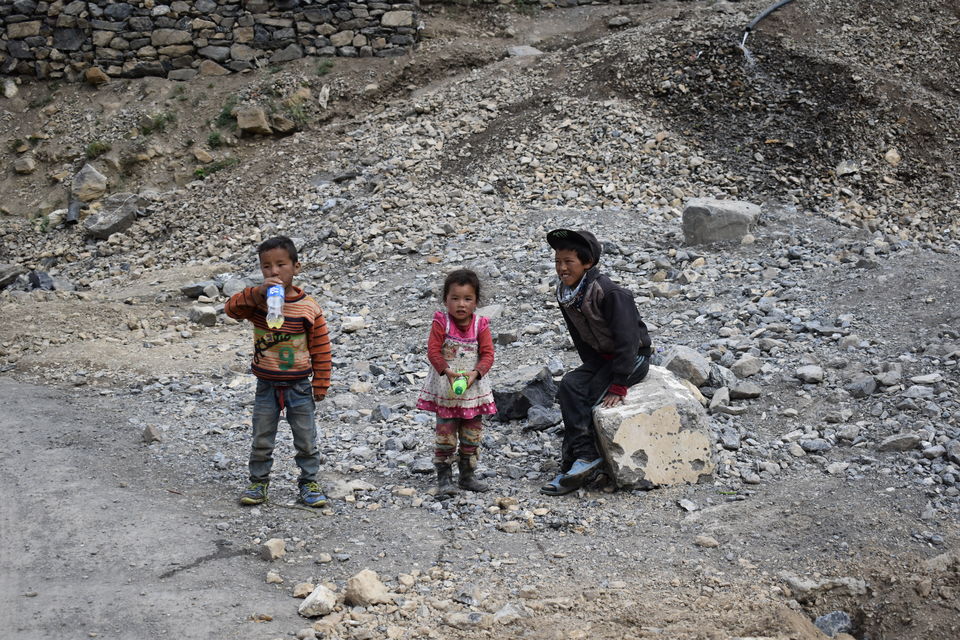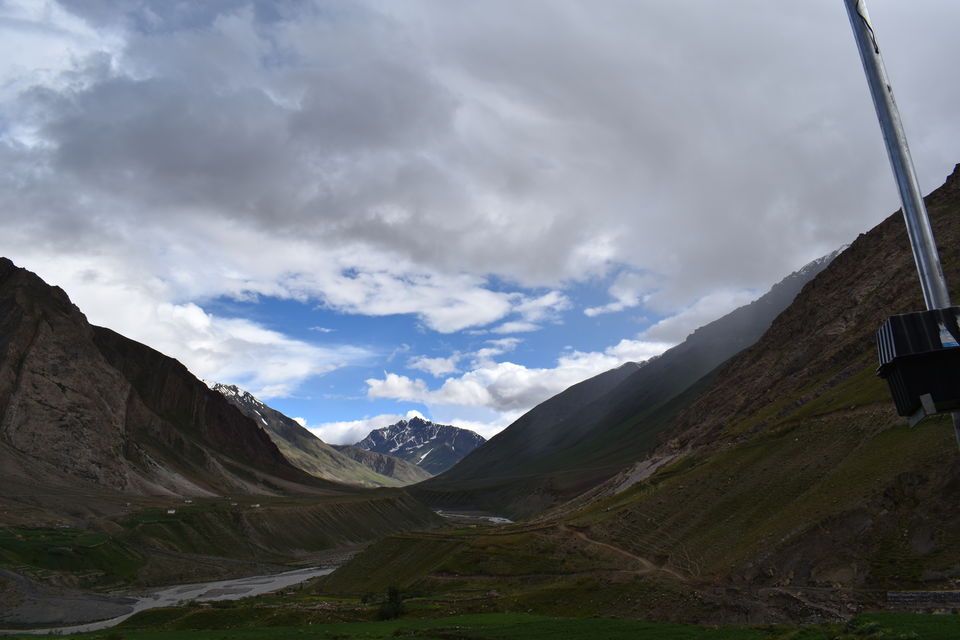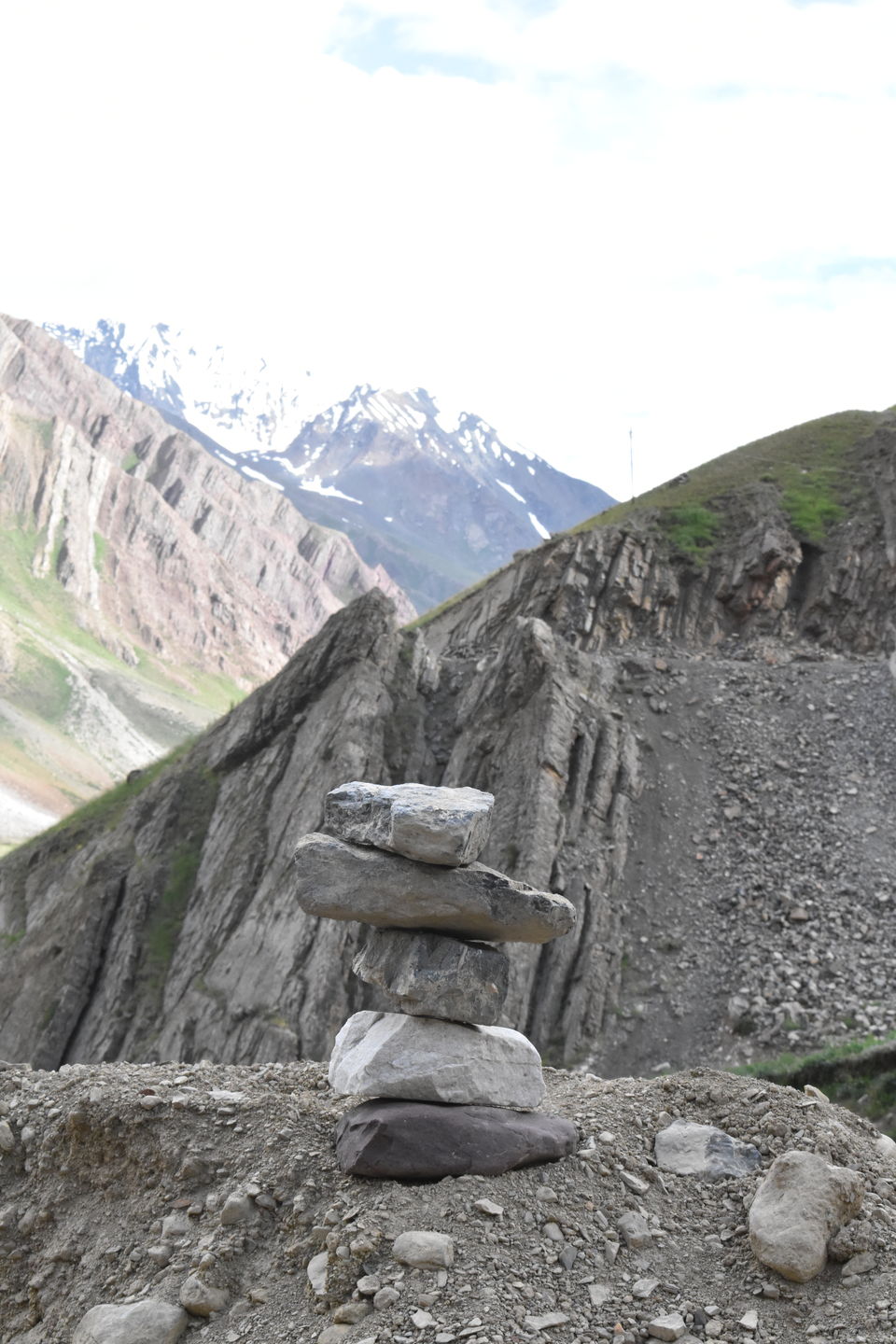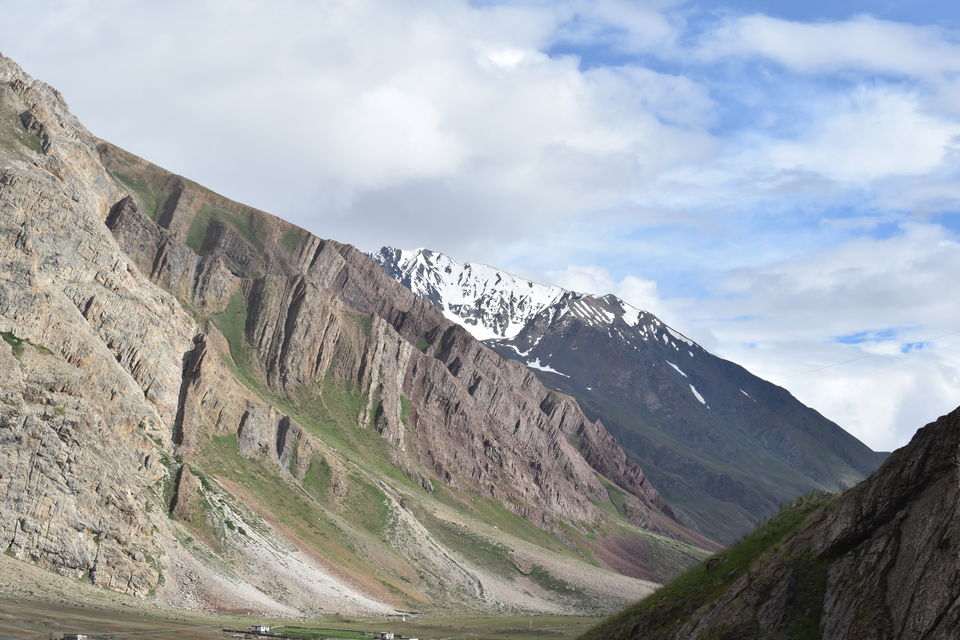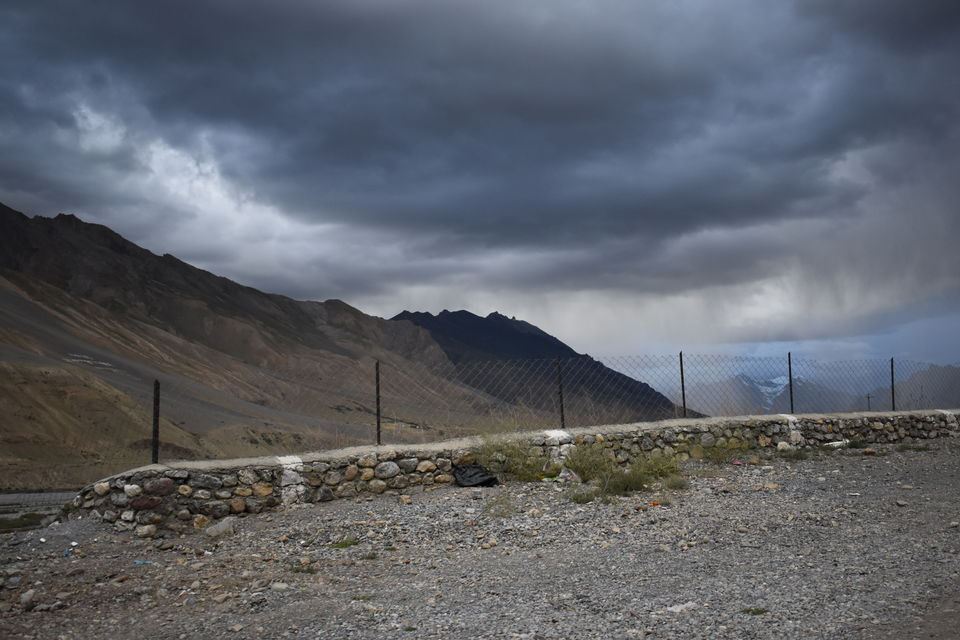 It was an evening we returned back to kaza. I was allotted a tent to sleep for a night as I had to catch bus to manali at 4:15 am from kaza.
It was my first time experience spending a night in a tent.
I get up early to catch the bus. I was excited to travel back to manali. The bus passes through Kunzum La pass which remains open only for 4 months. The view from the bus was incredible. The road was bumpy and dangerous, but bearable as the view was amazing.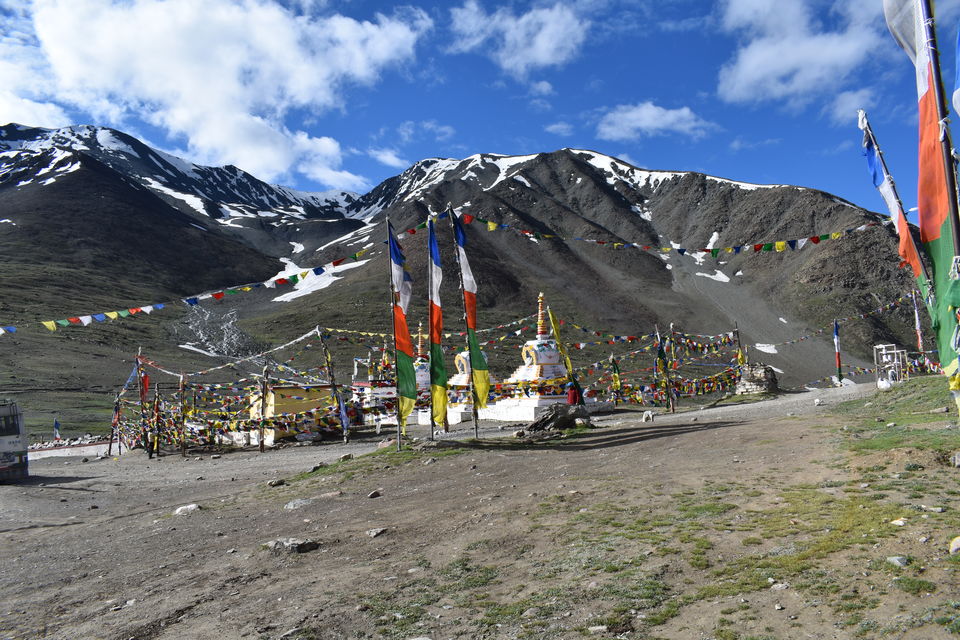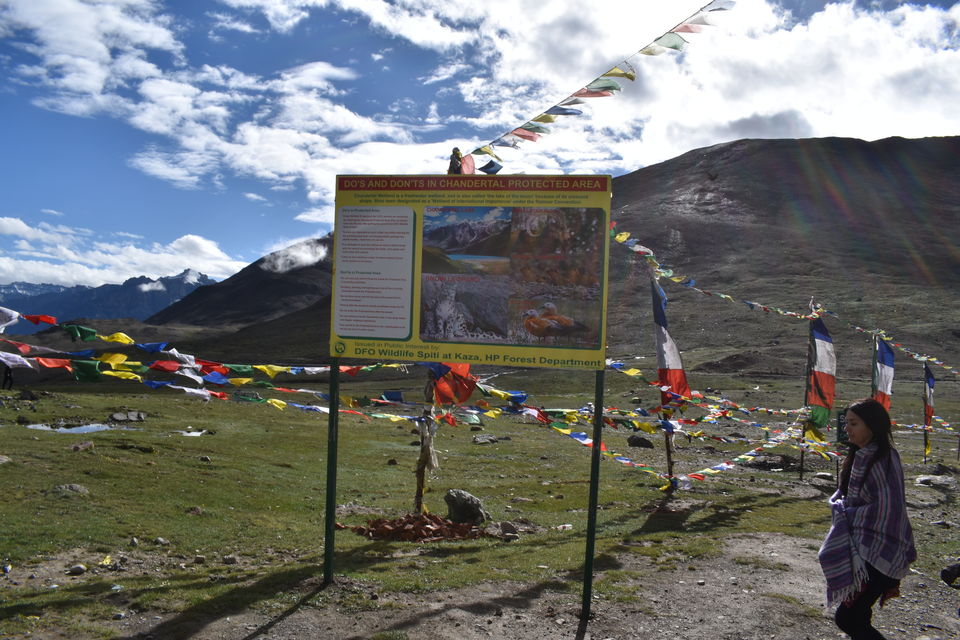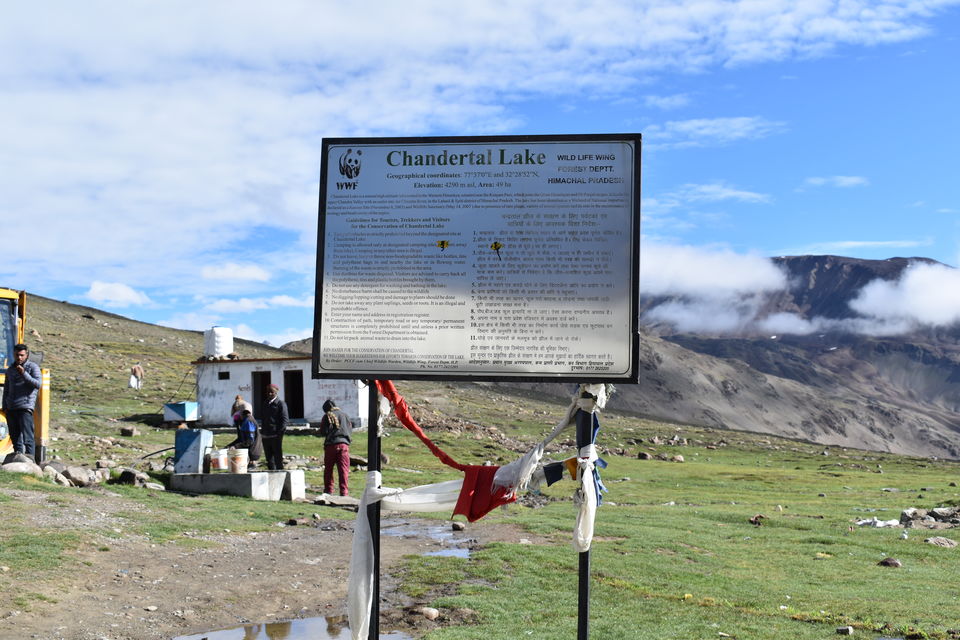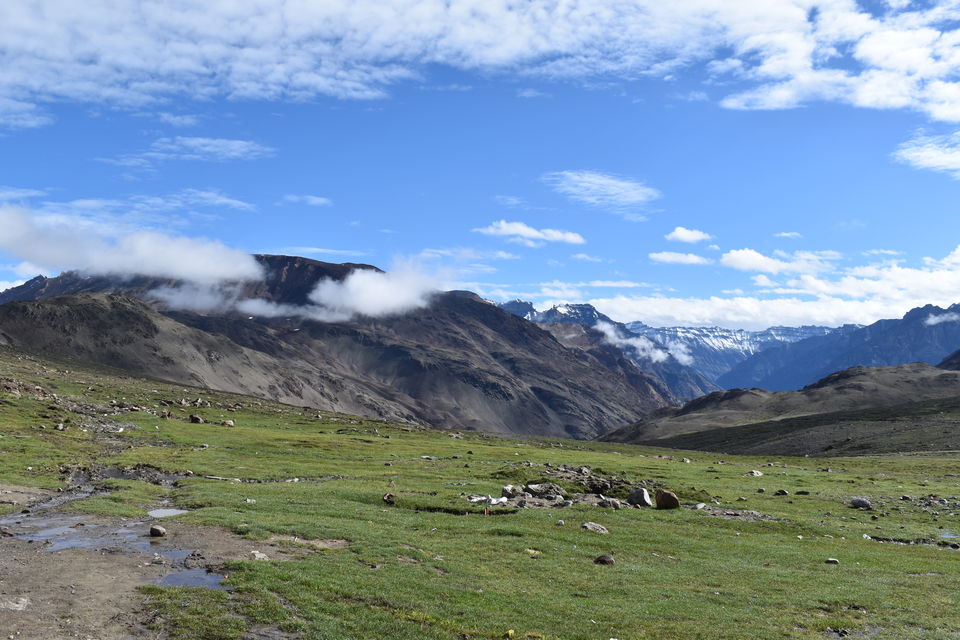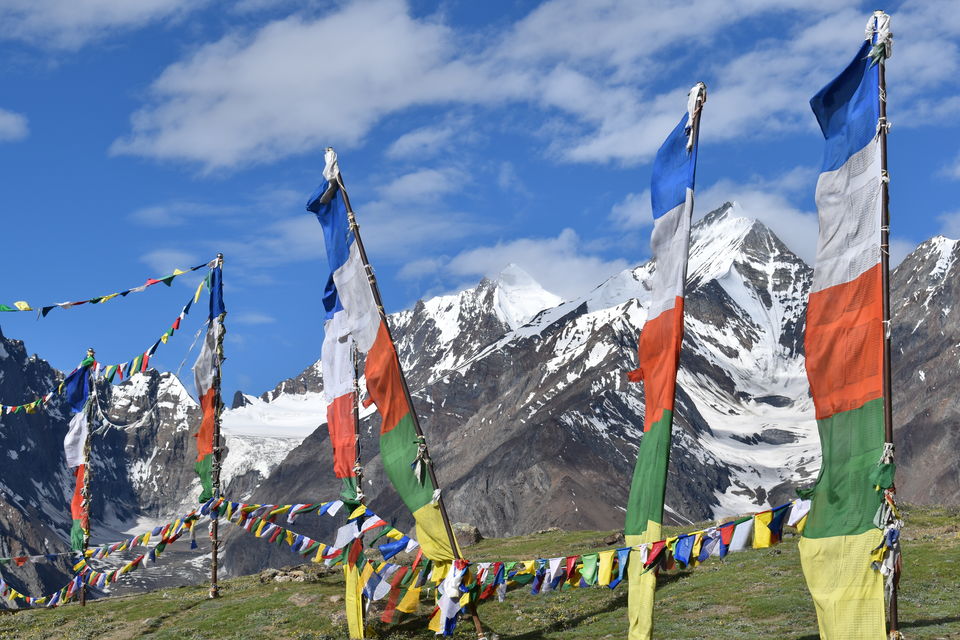 Once we reached Chhatru, our bus break down and we stayed till 5:00 until I finally managed to hitchhike with a couple of boys from delhi who were travelling back to manali.
I reached manali around 11:00 pm after crossing the foggy Rohtang pass in the way.
Got in to a hotel room for a night near Mall Road.
I wake up late. Went on to book volvo to Delhi near Mall Road. Got the tickets for 900 bucks.
Then I went back to Old Manali to have lunch . I went to Cafe 1947 where I had pasta and a cold coffee. After I took a auto came back to Volvo bus stand which was 2 km from Old Manali.
Reached Delhi by 7:00 am. The journey was comfortable.
The best part of the trip was that I learn a lots of new things which you usually do not experiences while living in a closed bedroom or travelling in group.
Now let me give you budget summary!
Ticket from Delhi to Shimla (Private Volvo: 800 INR)
Ticket from Shimla to Recong Peo (HRTC Bus: 427 INR)
Ticket from Recong Peo to Kaza (HRTC Bus: 470 INR)
Hostel charges: 1100 INR(for 2 days) + 600 INR for Home Stay at langza Village
Sightseeing Charges though Cab: 1900 INR
Ticket from Kaza to Manali (HRTC Bus: 361 INR)
Hostel at Manali: 300 INR
Ticket from Manali to Delhi (Private Volvo: 900 INR)
In total, I have spend around 7000 INR on Travel and Stay (excluding food)
Hopefully you like my travel stories, see you again with a new trip journey in a new place!