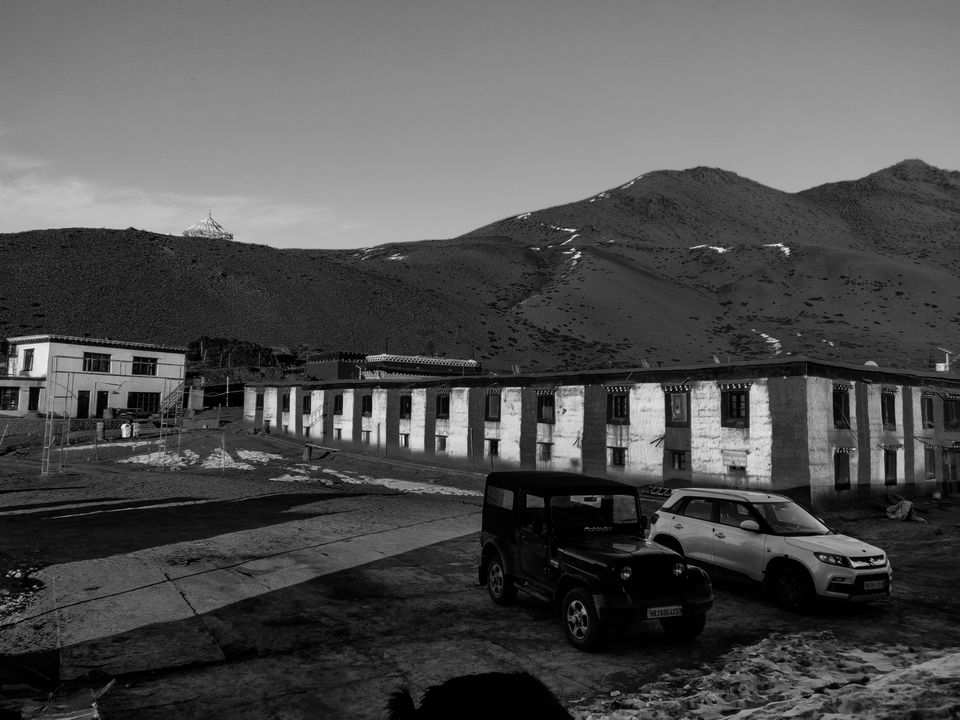 My trip to Spiti last month was not only an adventure but also a dream come true. Ever since I saw photographs of Spiti, I used to have dreams about the place, the monasteries, the monks and the night sky. So, as soon as I got a week off last month I decided to pack my bags and leave.
We continued towards Kaza and within an hour we reached Kunzum La. Kunzum La is one of the highest passes in the world and connects the district of Lahaul and Spiti to the rest of the world. There's a temple of Kunzum Mata and cars and buses stop here to offer prayers and enjoy the view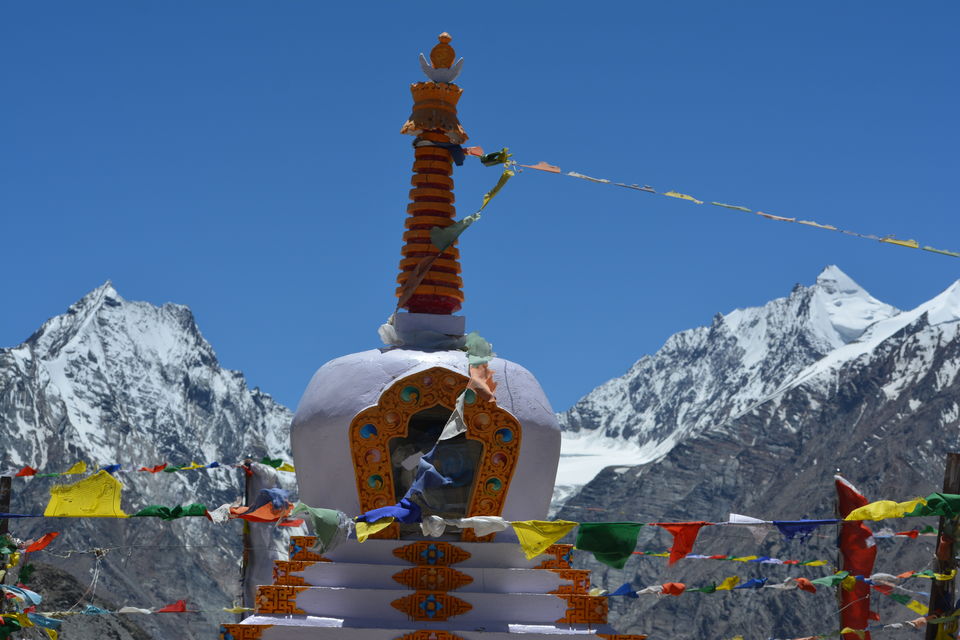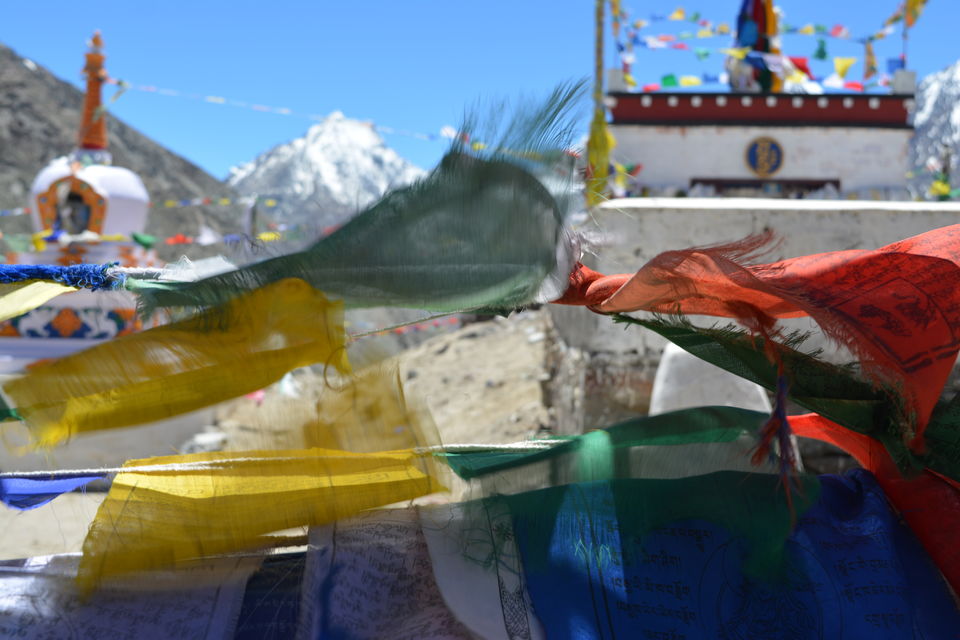 We reached Kaza around 5 in the evening and the sun was basking in all it's glory. Sunscreens and sunglasses are must-carry's for your Spiti trip. I got down at Zostel and got myself a bed over there. It is advisable to rest on the day you reach Kaza and acclimatize and not move around much as the oxygen level is really low.
Again, the most important agenda for today will be to visit the local market and buy postcards (I am sure you will want to send postcards to your family and friends from the highest postcard in the world)
Places you can eat at: Sol Café (Do visit, they show movies everyday and start at 6 PM)
Unlike other places, where a day ends when the night breaks in, nights in Spiti is a beginning of a new day. As soon as I stepped out of my dorm, not only could I see a million of stars but also the milky way staring right back at our planet.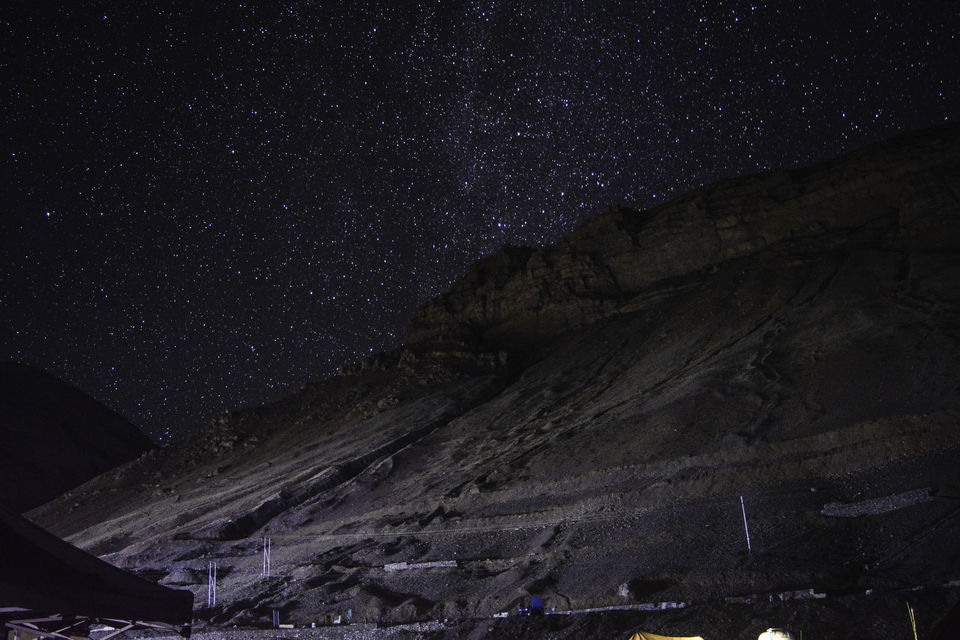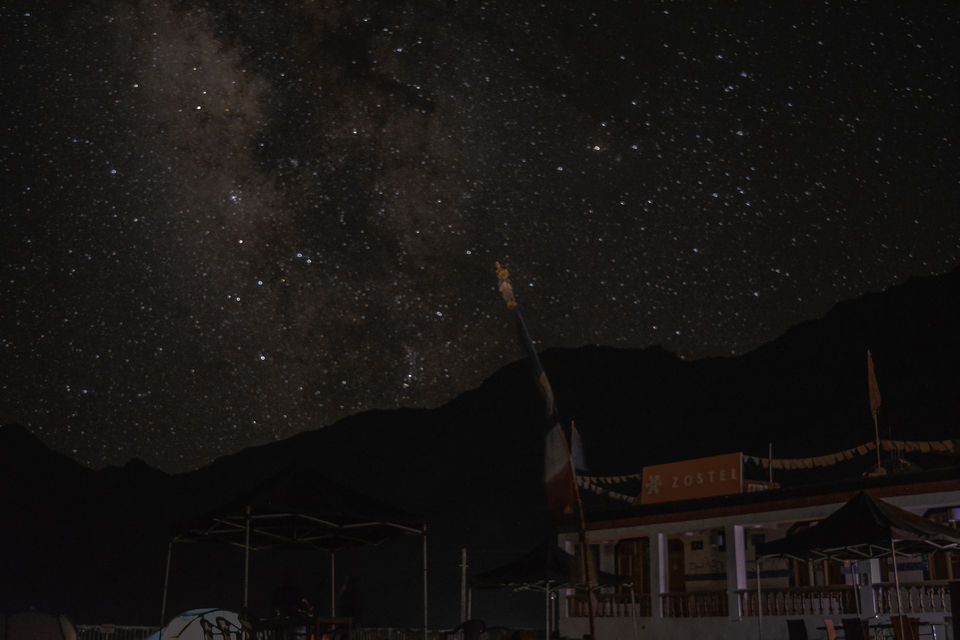 Cost: Shared cab INR 800, Zostel INR 500, Meal at Sol Café 300.
After spending a couple of hours we left Kee for Kibber. Kibber in another beautiful village in Spiti famous for snow leopards.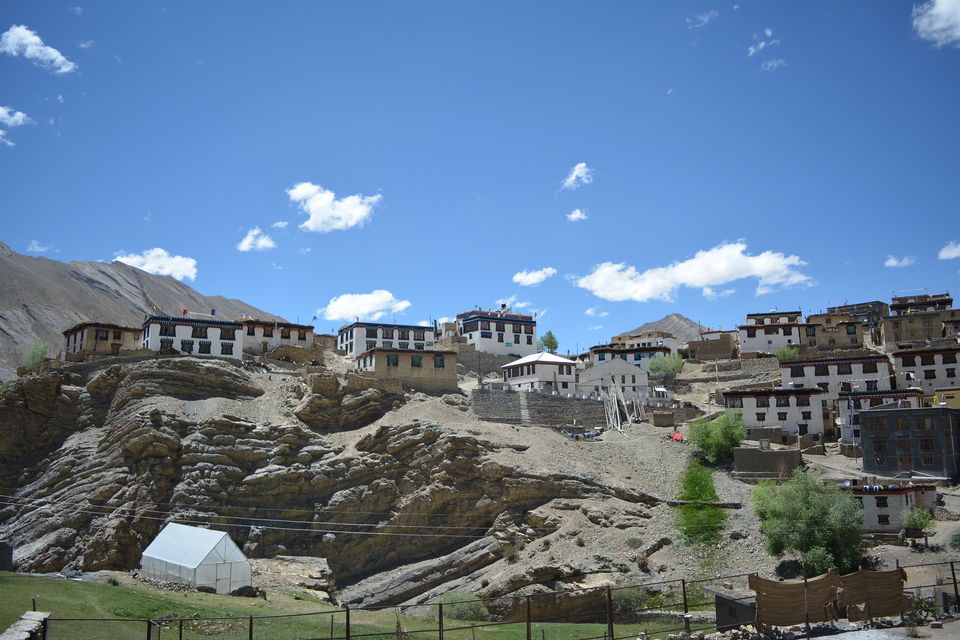 Then we went to Chicham Khas, that is the highest bridge in Asia. The bridge oversees the Parilungbo Canyon, one of the ten canyons in India.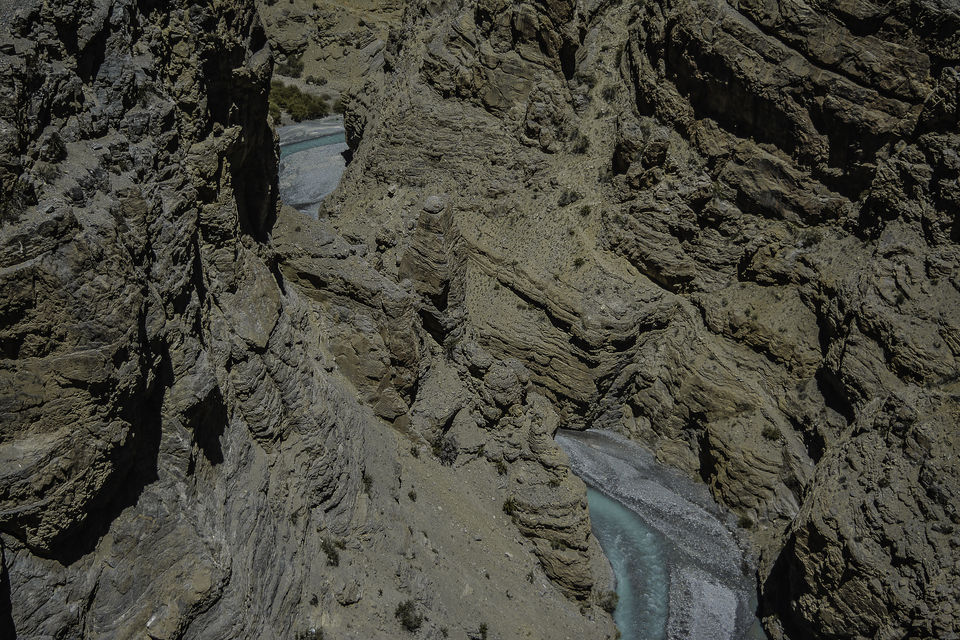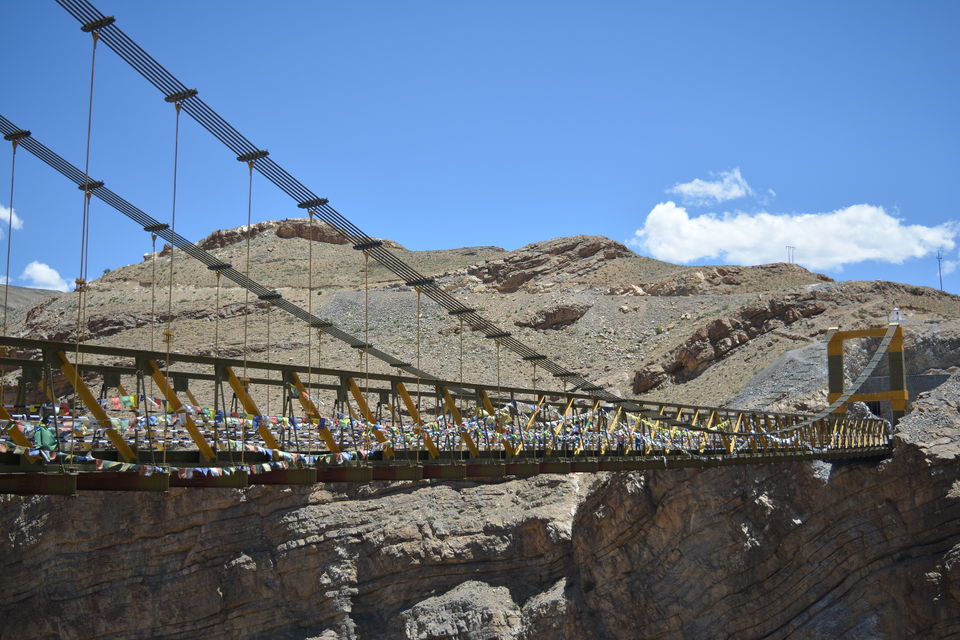 Cost: Cab INR 2200 (We were 5 people, so it costed me INR 440), Stay at Zostel INR 500
Then, we left for Komik which is the highest village in the world connected by motorable roads. The village has a population of only 130 people. The village also has a monastery which is one of the highest in the world. There are couple of cafes where you can enjoy a good meal.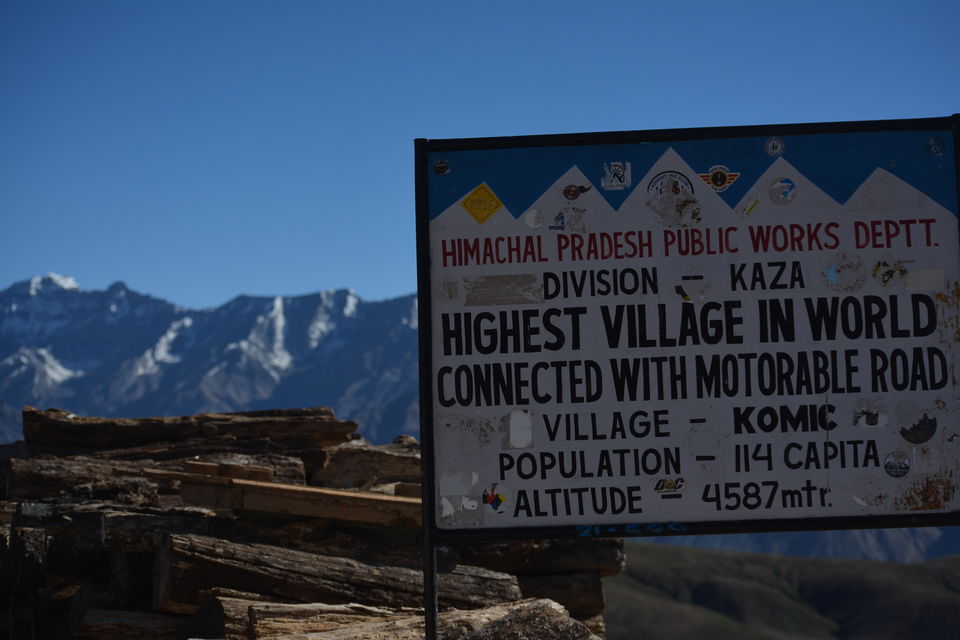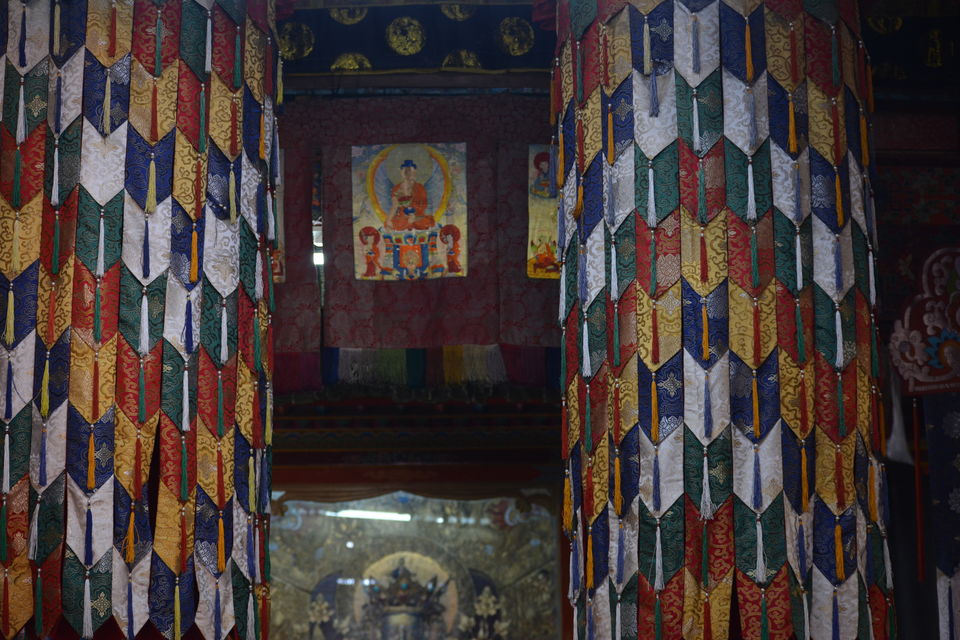 After spending an hour at the Monastery, we left for Langza. It is nestled between the mountains in a bowl-shaped area with a towering Buddha statue right in the centre. I stayed at the Phan Dey homestay. The owner of the homestay has stocked all the fossils remains and lets people see them. He is always in for a real conversation as well. The stay includes dinner, breakfast and 4 cups of tea.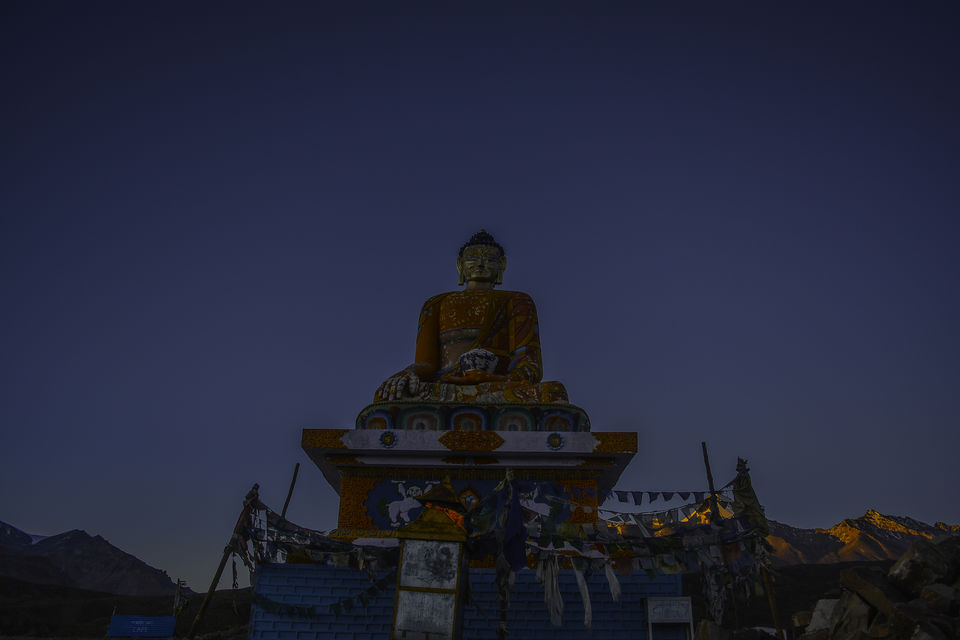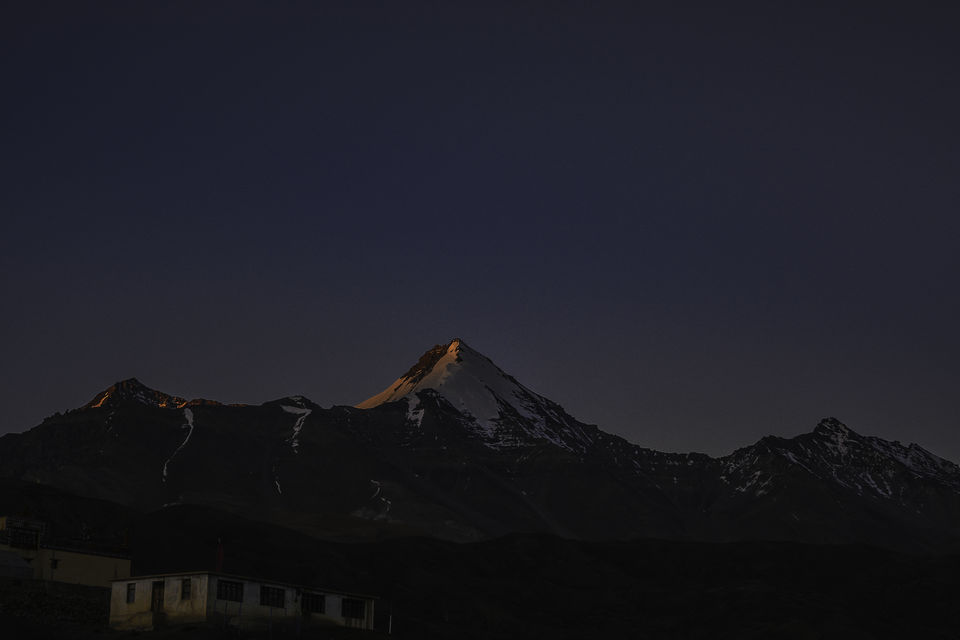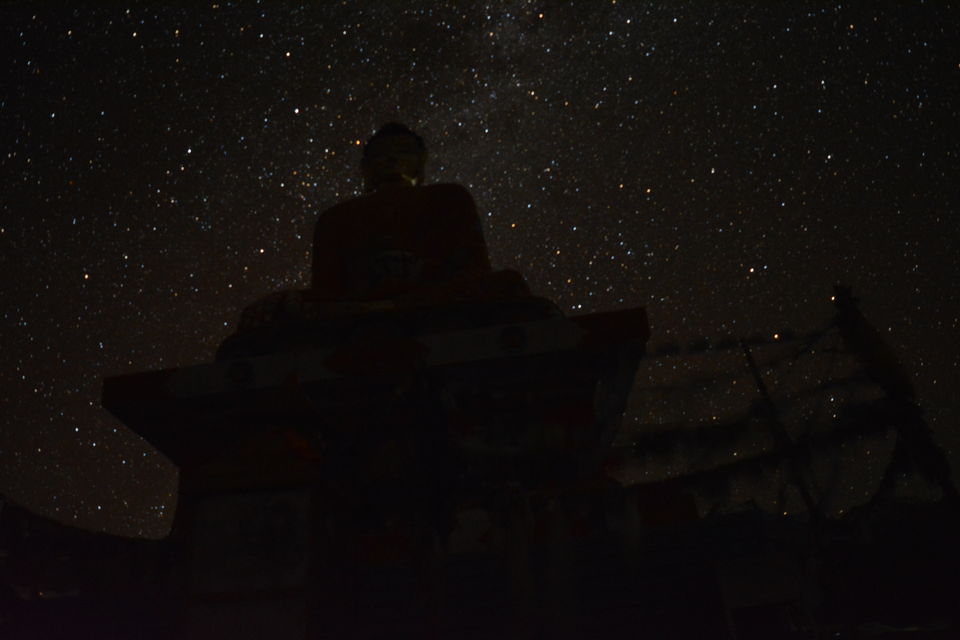 Cost: Cab INR 2000 (INR 400 for me), Homestay INR 600
I caught a bus for Manali from Delhi. The boarding point was Majnu ka Tilla which is a Tibetian Refugee Camp. Makes for a perfect start to one's journey t Spiti. The bus left at 10 in the night and then began the most memorable journey of my life.
To reach Kaza (Spiti) one has two options: via Manali (201 kms), this route takes your through Rohtang and takes around 10-12 hours to reach kaza. Although this route is only open from June-October.
The alternate route is via Shimla (412 kms) takes you through Kinnaur and one has to do this two parts. Due to the paucity of time I took the route via Manali
Cost for Bus: INR 700
I arrived in Manali around 2pm and directly headed to Timberwolves Hotel owned by a friend, Rahul. He is a great host. I decided to rest for the day because I knew the journey next day to Kaza will be tiring in itself.
The most important agenda for this day is to get the ticket to Kaza. One can take a bus (INR 320) or a shared taxi (INR 800). I suggest you to buy the ticket from the stand itself as booking offices in Old Manali will overcharge you. I took the shared taxi so that I could take better photographs on my way.
Places you can eat at: Sunshine Café, Rajs, Soma Café and there are numerous cafes. These are the ones I ate at and liked
Cost: Stay INR 500, Meal at Sunshine Café INR 250
I reached the Old Manali bridge at 4:30 AM as that was the reporting time and place. By 5 AM everyone had arrived and we started our journey towards Kaza.
We stopped at Marhi for breakfast and had food at The Himalayan Dhaba. Cost INR 100. This was our first stop. The route takes from the lush green mountains of Manali and Rohtang to the barren ranges of Spiti. The transition is a journey in itself.
The next stop we took was at Batal for Lunch. We ate at the Instagram famous Chacha Chachi Dhaba. I ate Daal and Rice which was really nice and costed only 80 bucks.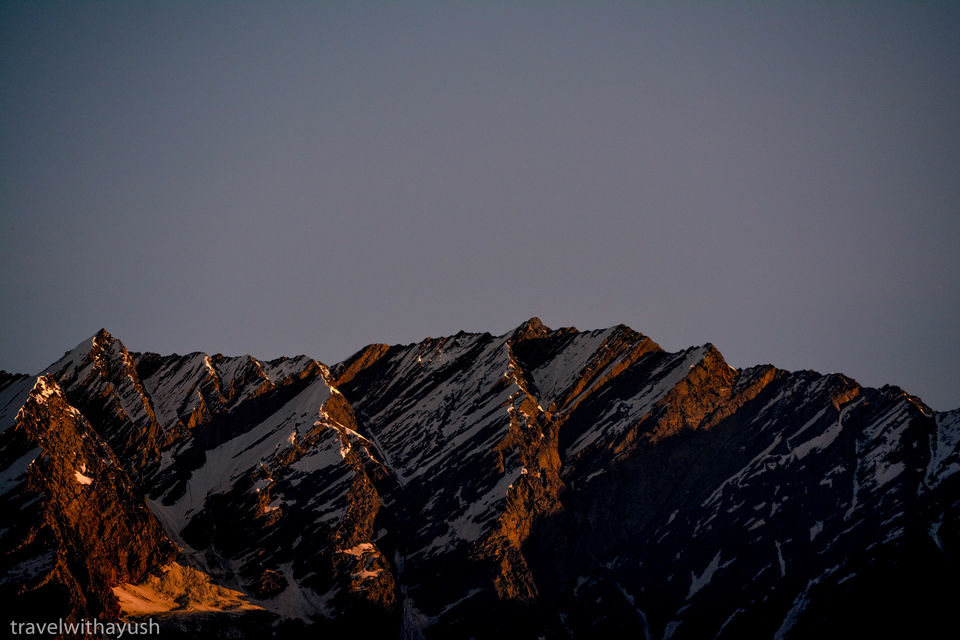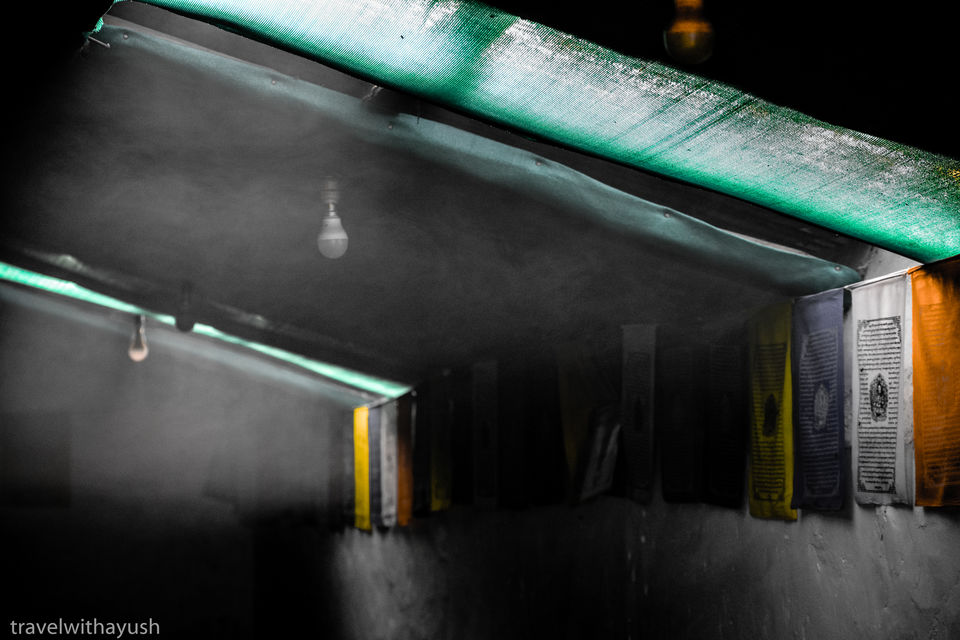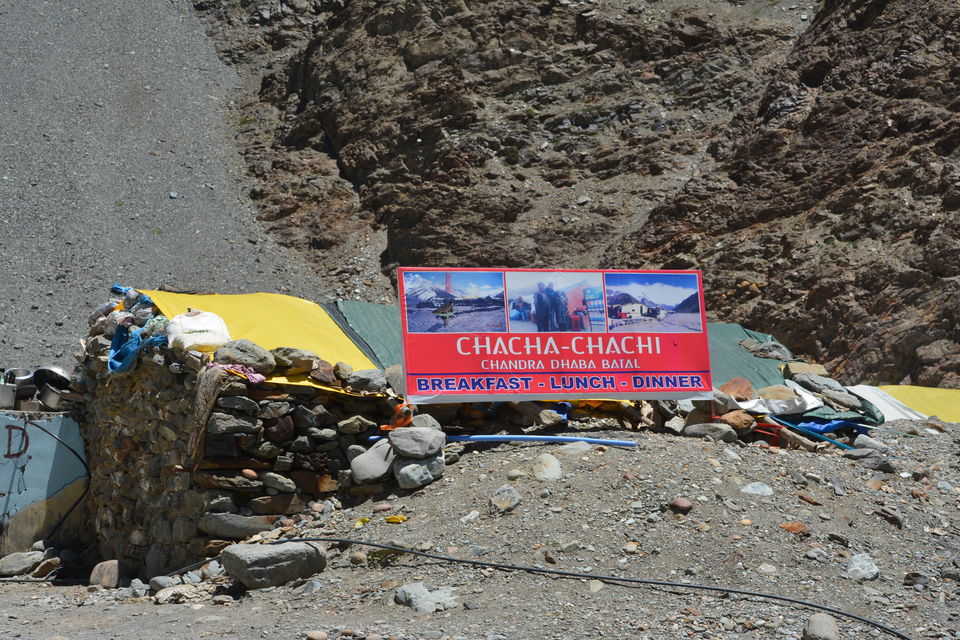 The best part about travelling solo is you get to meet other travellers and you're open to plans. I met a few at Zostel and I was lucky enough to share a cab with them and visit other village in Spiti
We started at 10 AM and headed to Kee to witness the Key Monastery. It took us 40 minutes to reach there from Kaza. We hiked to a higher point on the mountain to get a view of the monastery. After admiring it beauty, we entered the monastery. It so happened that there was a festival coming in three days so all the monks were working to decorate the monastery and with other preparations.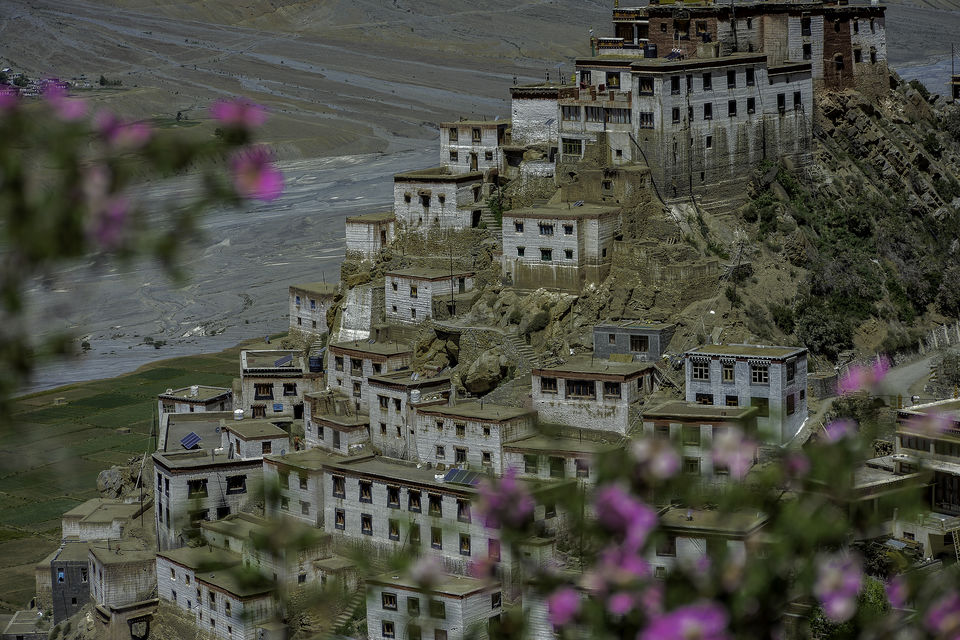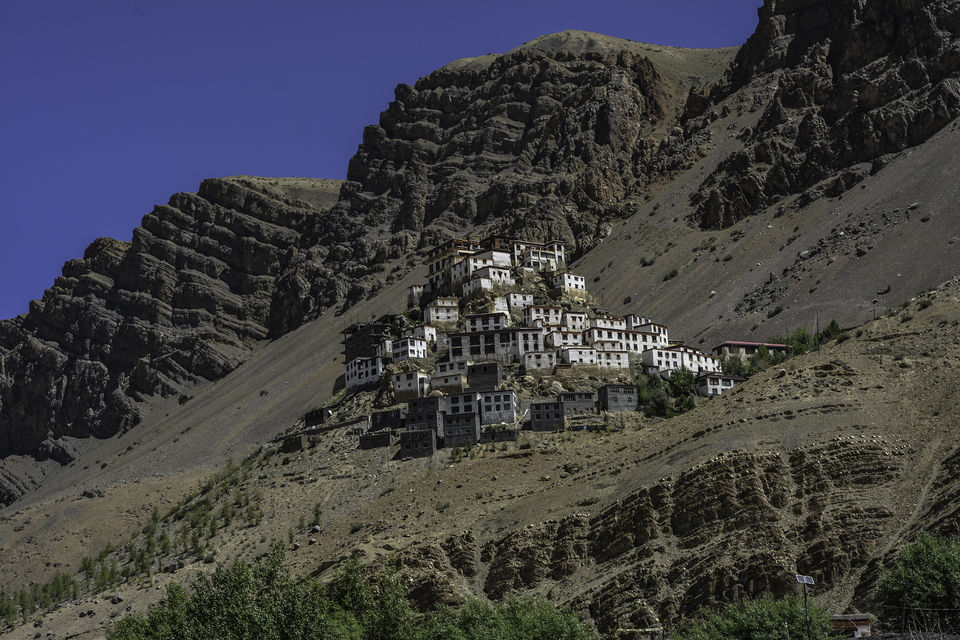 I pooled along with the same set of solo travellers and we shared our cab for another day. Today, we were headed to Hikkim, a village in Spiti situated 4440m above sea level. The village is famous for it's post office which is the highest post office in the world.
We met the post master, who has working there for the last thirty five years, got our postcards stamped and posted.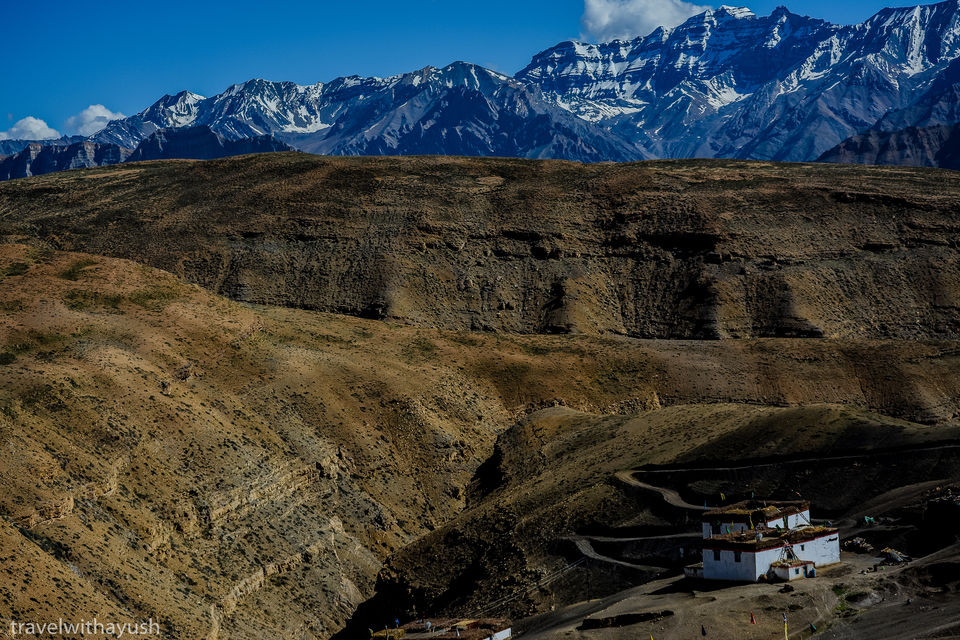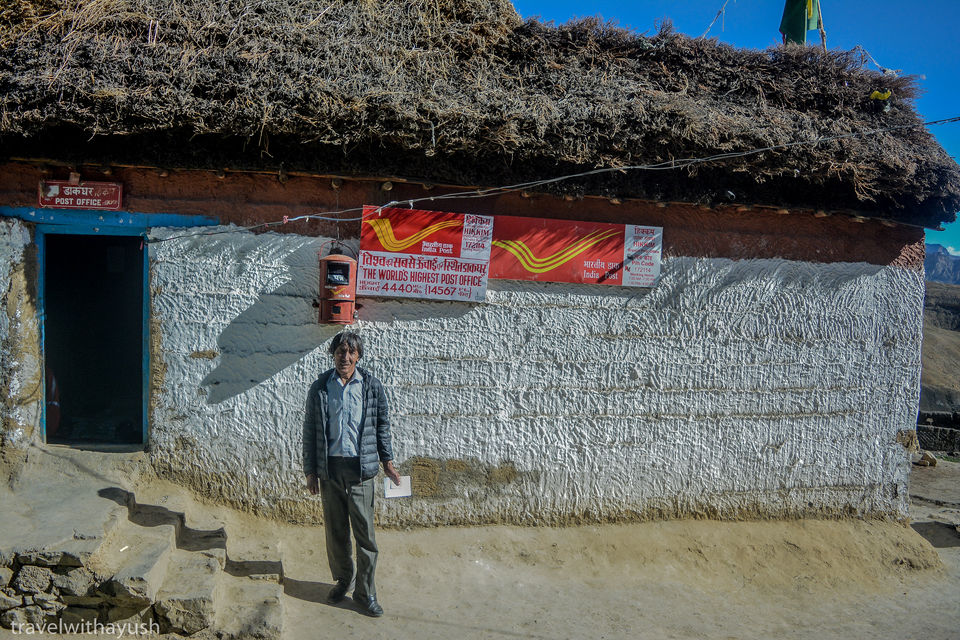 We got back to Kaza at 5 in the morning and I left for Manali. I took the shared cab and followed the same route back to Manali. We reached Manali around 5 PM and then I took a night bus to New Delhi