Before I write down details of our journey, I would like our readers to know who we are and how this trip was planned.
Chirag and I had been benchmates in higher secondary, after school we went to different unis but we kept in touch and after graduation we met once every two years. We went on our own trips and shared our experiences. We would always curse at each other for not asking the other to join. Chirag lived in Delhi whereas I changed city more than my girlfriends. This happened while I was in indore.
One day chirag got to know that he's leaving India for a job in 3 weeks time and he had already planned for chitkul well before I knew where it was. As soon as he got to know he asked a bunch of people(obviously I am not his go to guy).
I had just entered my flat after a whole day of coding and saw a mesaage from chirag "how loaded are you this week" and to this I replied "kahan jana h"(where are we going). Little did I know that he had planned us to travel the very next day. After searching for routes, hotels and planning our itinerary, I booked my ticket to Delhi.
We took a bus to chandigarh from ISBT Kashmiri Gate at 12 pm. The bus stopped somewhere in between near Karna lake(kejriwal had been there). We reached Chandigarh at around 5 pm but the bus to Reckong Peo was to leave from a different bus station. So we took an auto to reach other part of Chandigarh.
We didn't want have multiple halts so we we booked the last bus which will directly take us to Reckong Peo. There are many ways to travel to Reckong Peo, one of them is to take AC sleeper/semisleeper bus till Shimla and then board a bus to Reckong Peo which will be non AC(normal HP tourism buses). But the one that we took was a delux bus, that meant we had a fan and better cushioning in our seats. Our bus left at 5.30 pm, it was almost 10.30 pm when we passed Shimla and the city looked beautiful.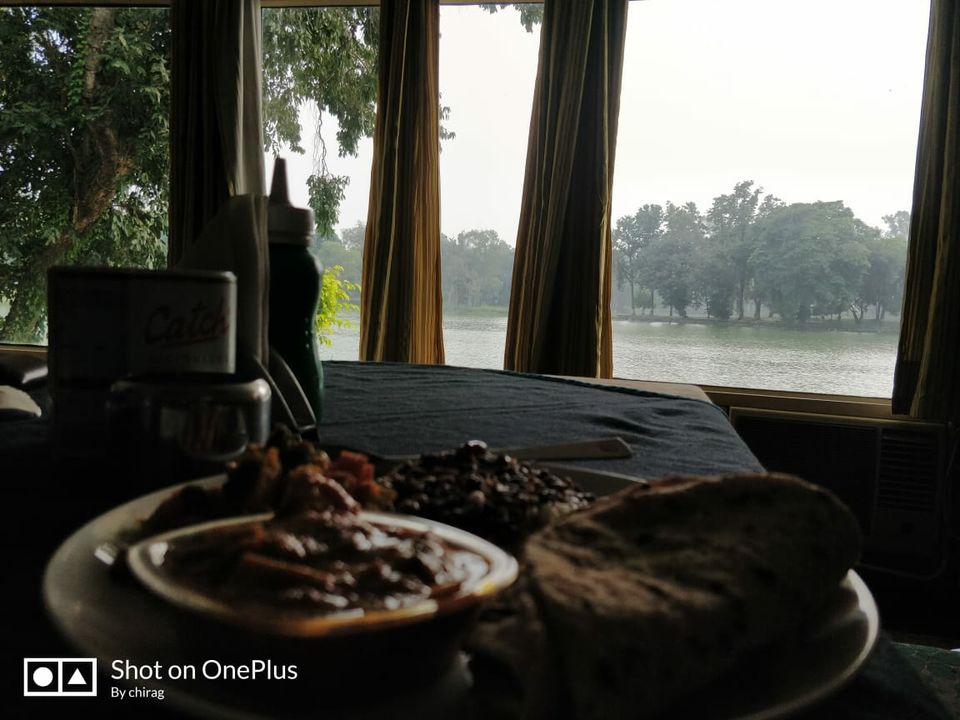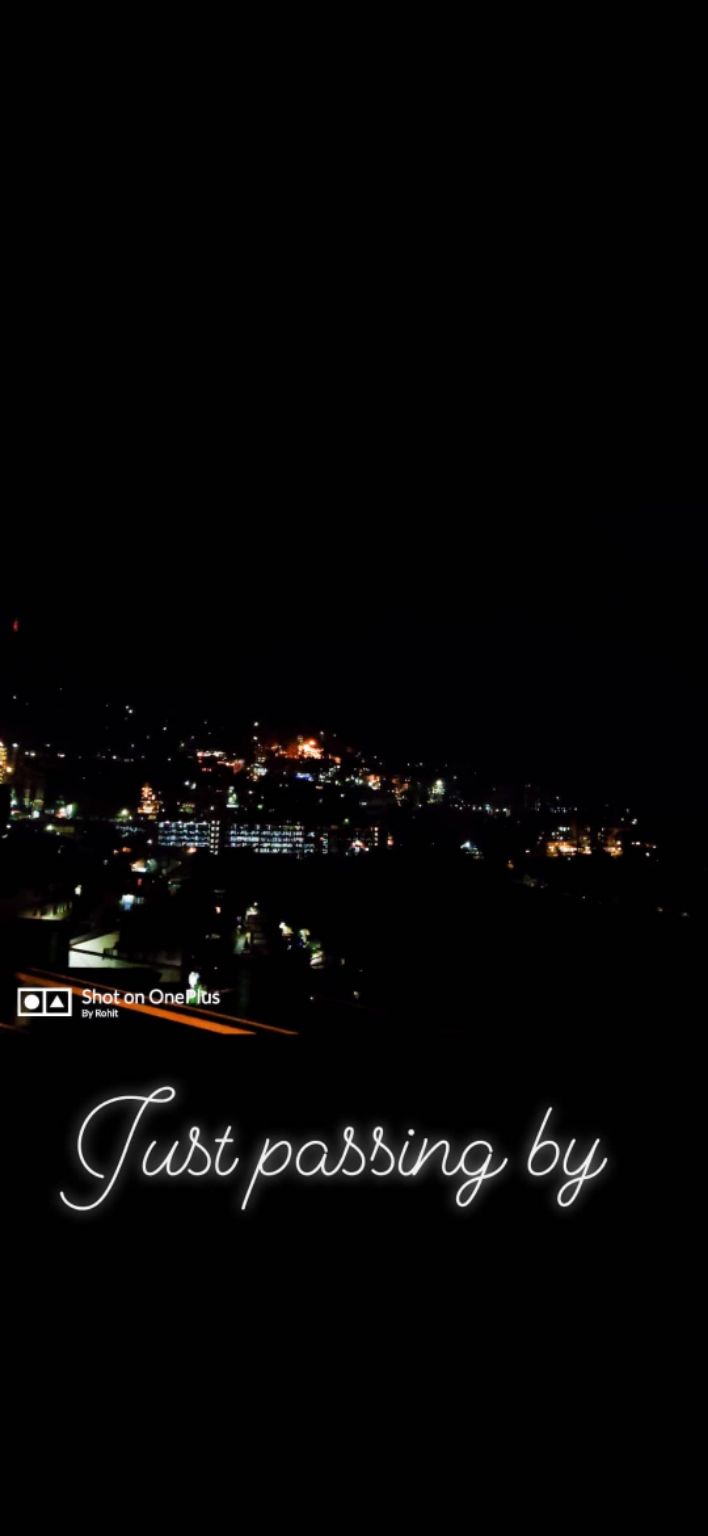 It was 6.30 in the morning when we reached Reckong Peo bus stand. The first thing that you notice is mountains, the view was just an eye opener(a bad pun, I know) though we managed to get some sleep, thanks to the deluxe part of our bus. After that we enquired about the next bus to chitkul, and we got to know that there is only one bus to chitkul which leaves at 9.30 am. We had few hours to kill, so we explored Reckong Peo a little and came back to the bus stop to have breakfast. We purchased the tickets(not available online) and boarded the bus at 9.30 am.
It was a normal HP tourism bus, every part of it was shaking. The route to chitkul is mesmerising but scary. If you are scared of heights and bus rides then this will not be an easy one. The roads are made narrow and there isn't much space for two cars or buses to pass each other easily. There are couple of dams and bridges before Sangla which were beautiful.
After Sangla, it gets scary with every turn and cliff when you are looking down the window. We reached Chitkul at around 3.30 pm, we went straight to zostel and freshened up. When we were exploring Chitkul, we met one ITBP soldier. He was going back to his base(which we aren't allowed to cross without permission) so we asked him if we can walk with him to the base. There's a road which leads to the base but we took the one which is less traveled by and had a hike of about 1 km. We came back before dusk. There's not much to explore when it comes to food there but the coffee they serve is very good. We met another group on their way to Spiti and had a few games. After dinner we went to sleep in our bunk beds.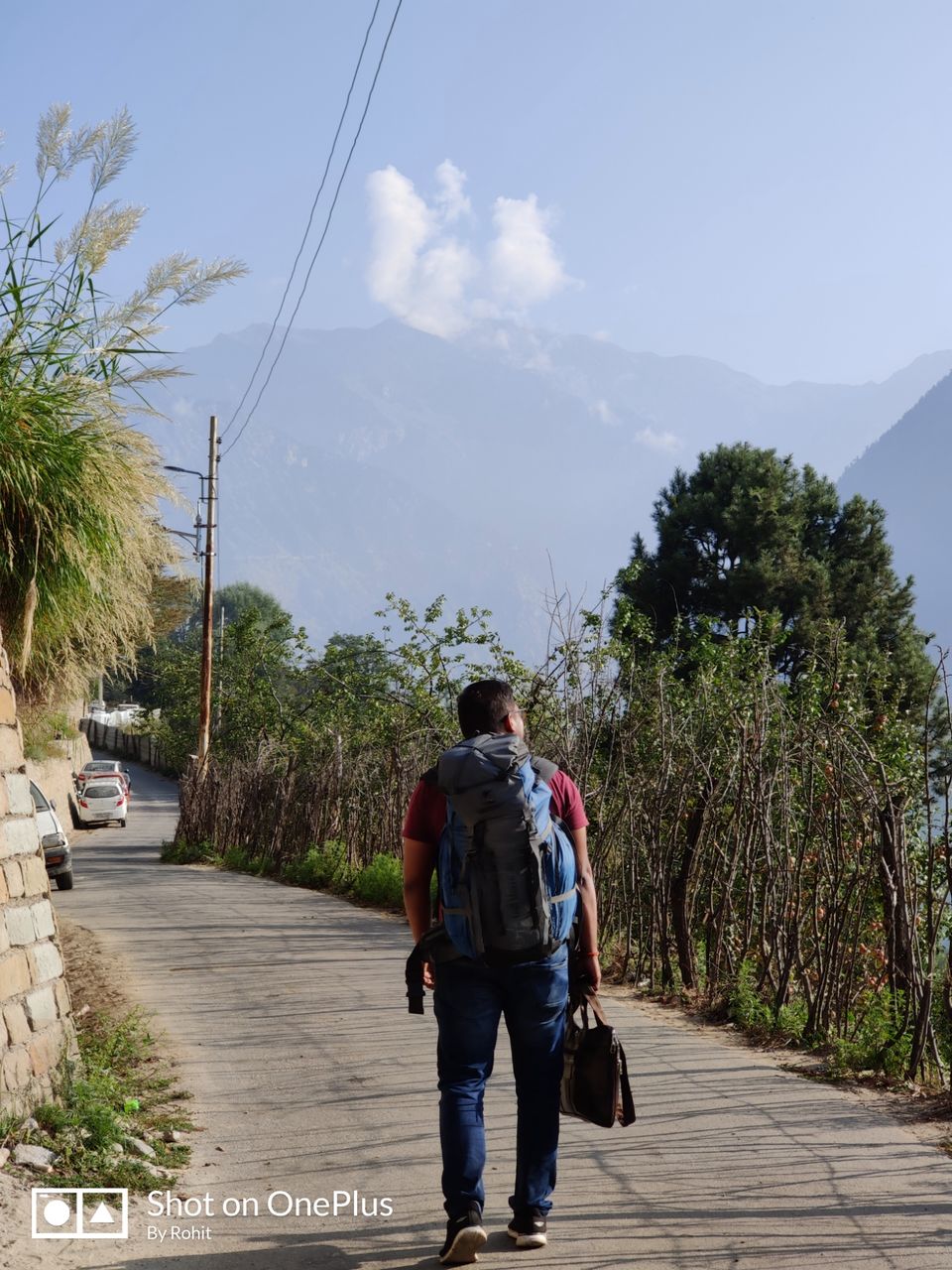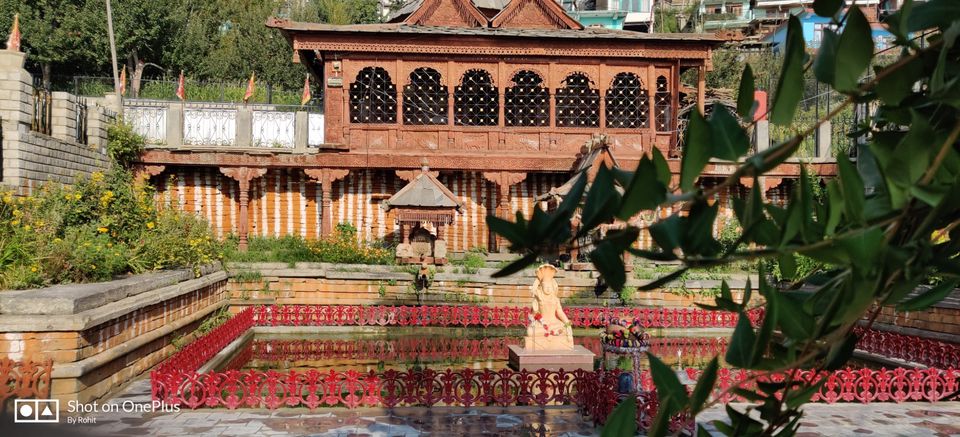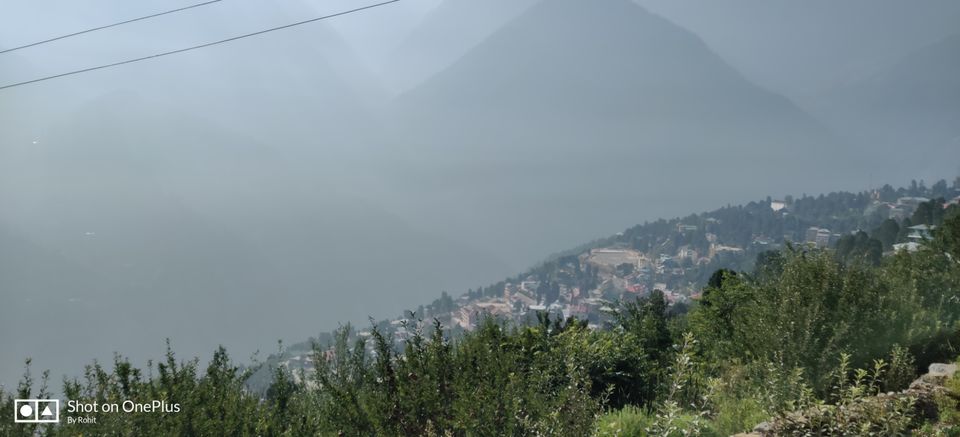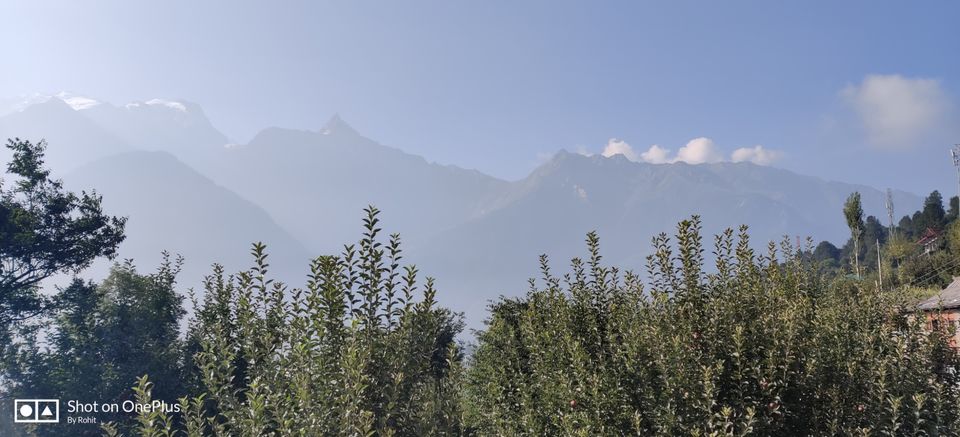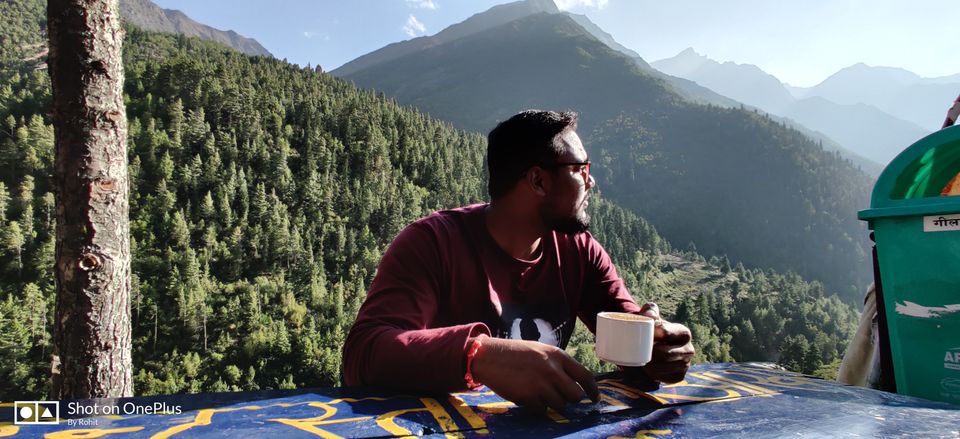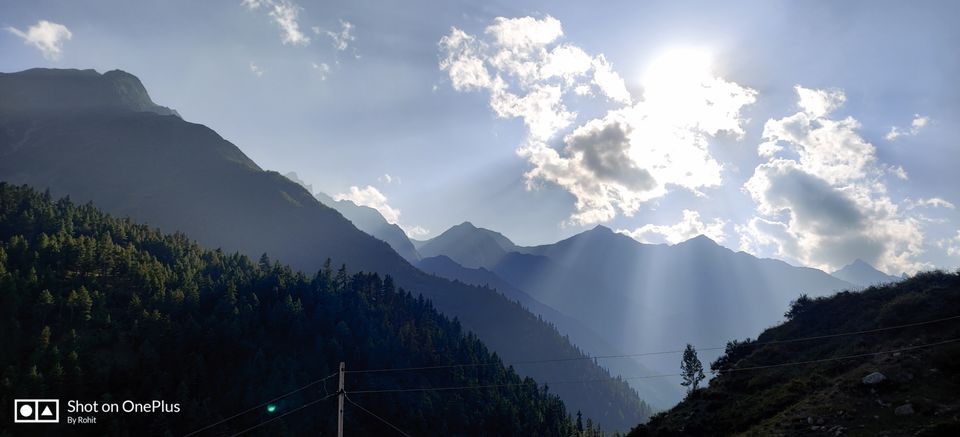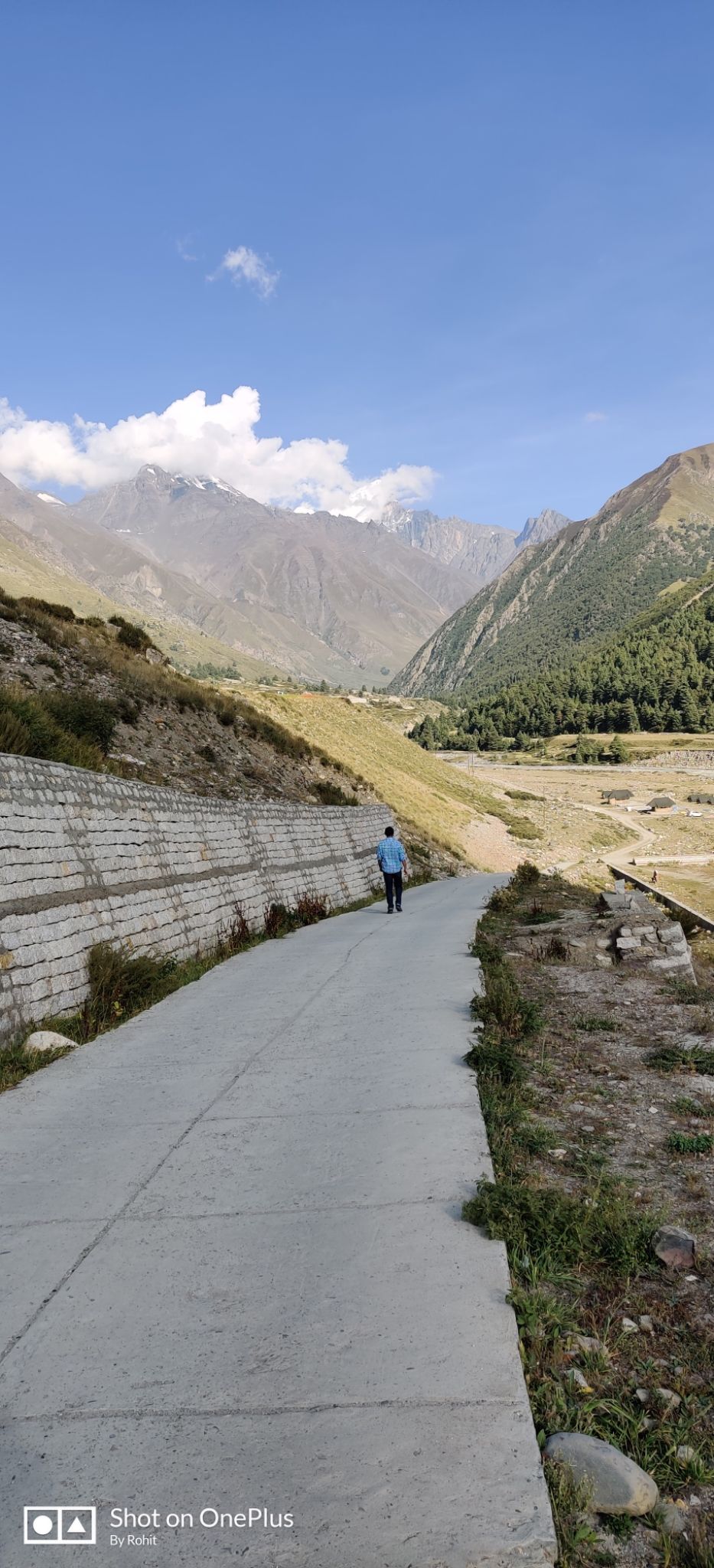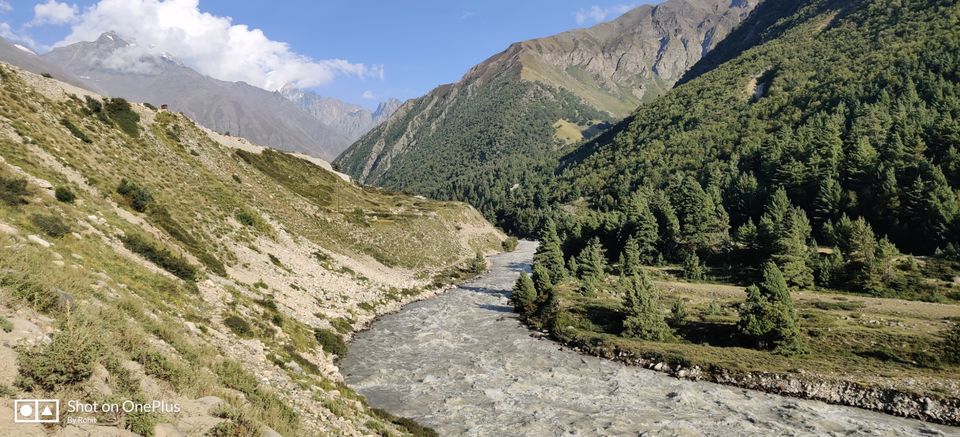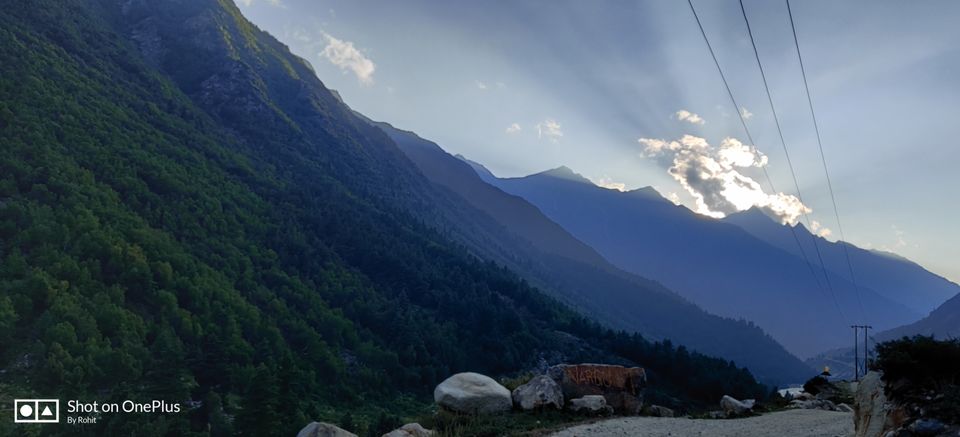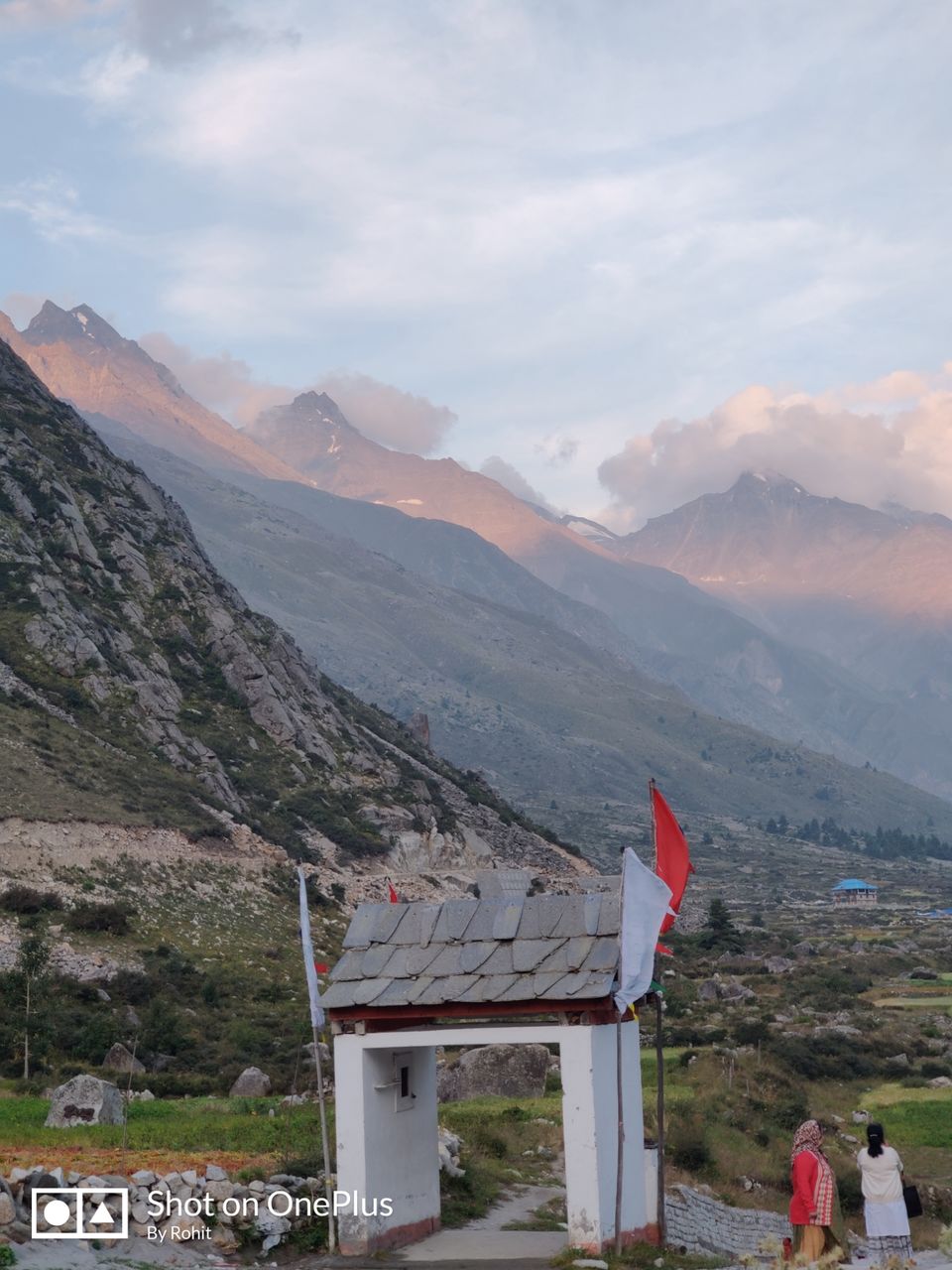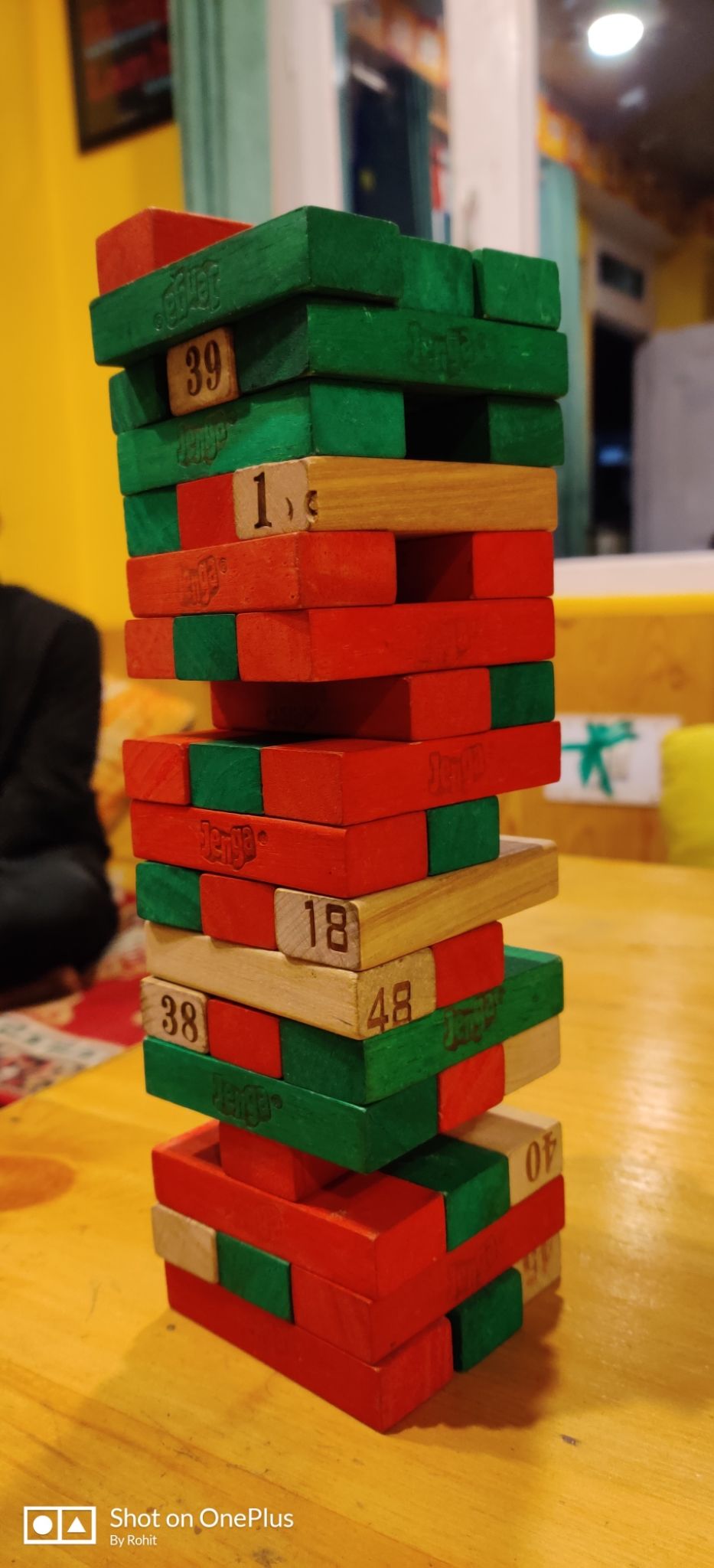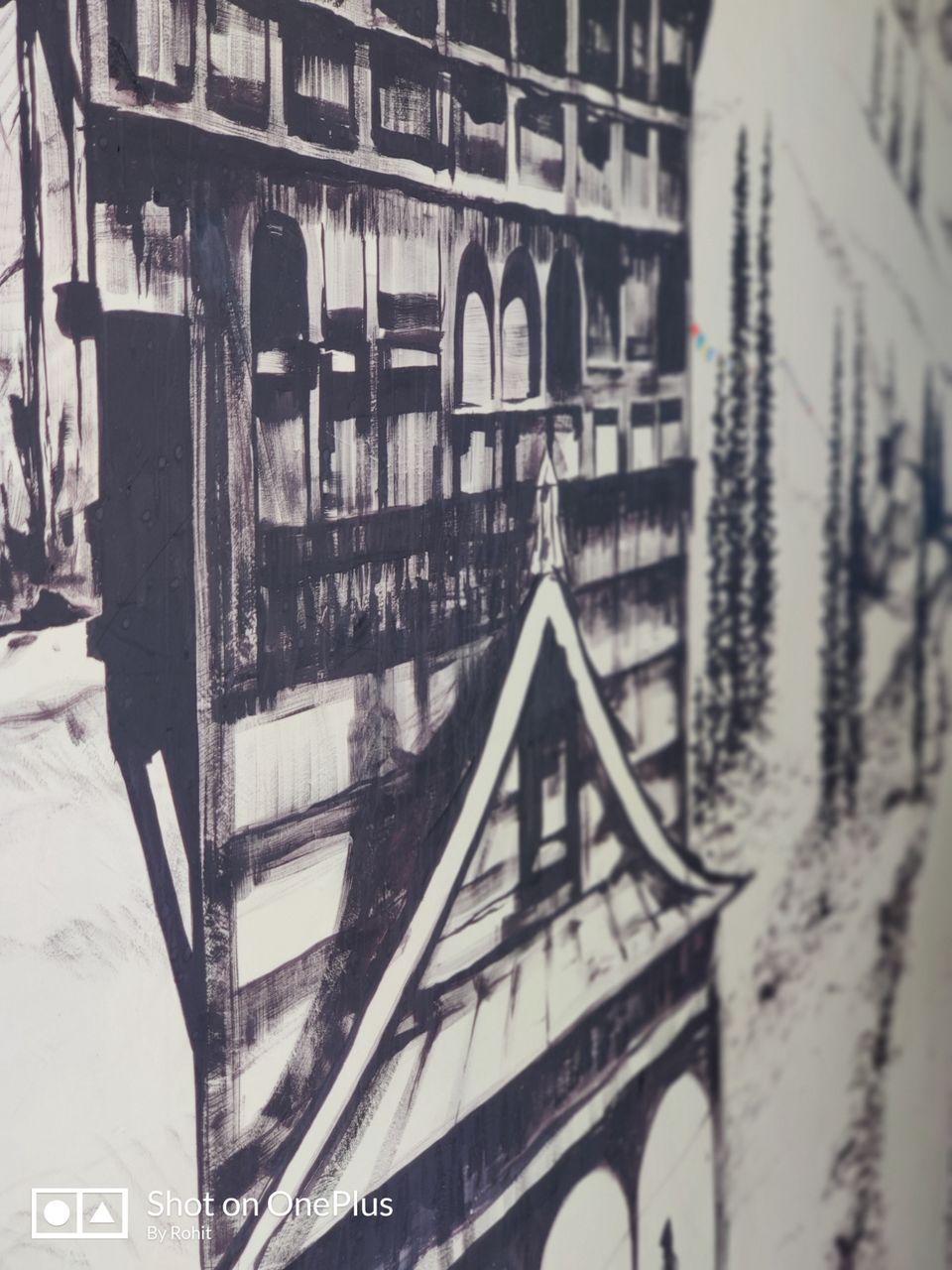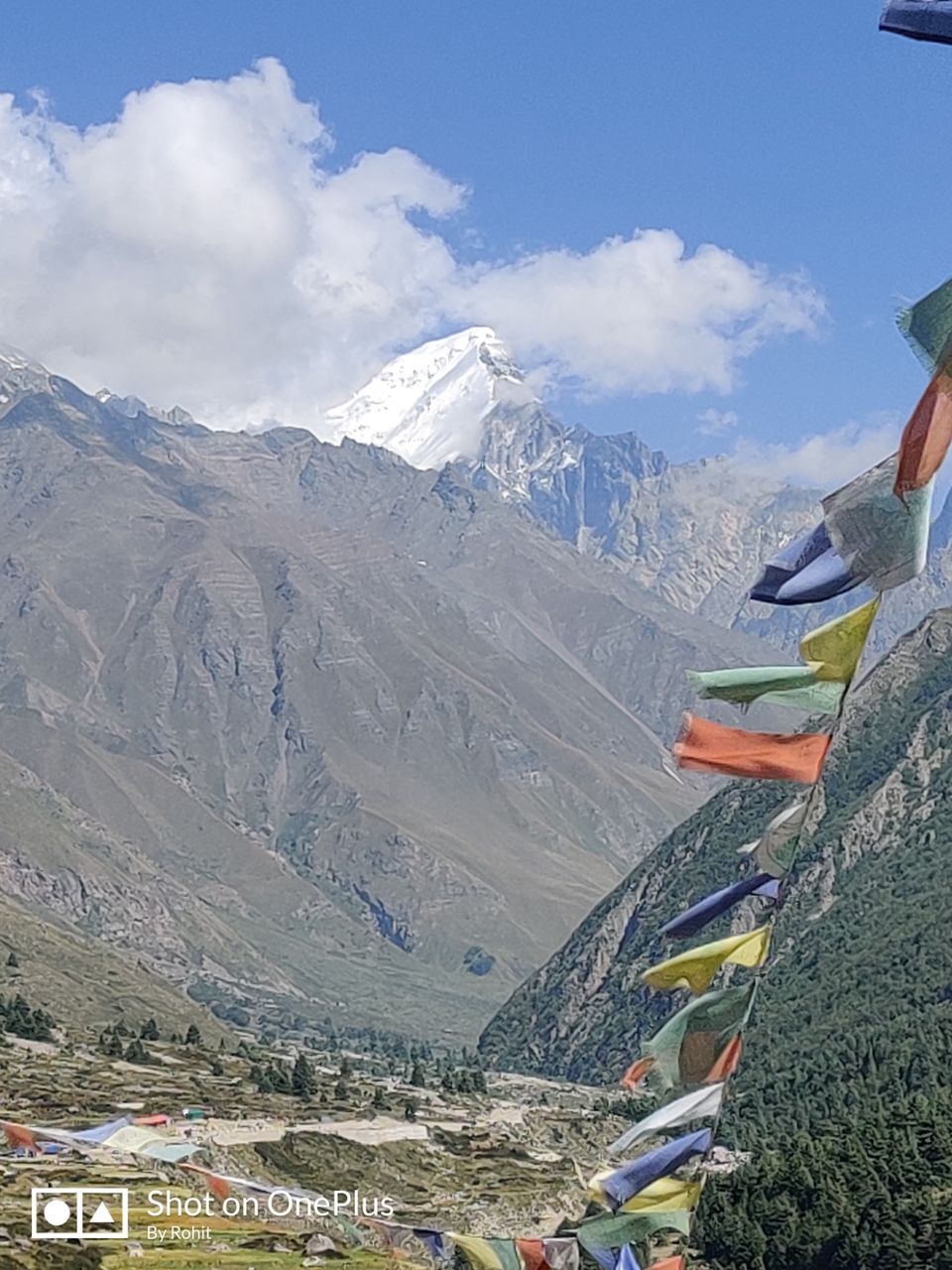 On the third day, we planned for an early start. We were ready to explore Chitkul before 9 am. But we had to have breakfast and there's a place where you can have all your meals - "Hindustan ka aakhiri dhaba".
They serve parathas, Maggi, chai and coffee for breakfast and rajma rice for lunch.
After breakfast we walked to Chitkul board and came back the dhaba. There a trail just beside the stairs of dhaba which we took to go down to the river baspa. We sat by the river for hours and tried our hand at Rock balancing, at which we succeeded. It was calm and cool there.
Sadly, we had our bus to get us back to Reckong Peo before dark. We started at 2 pm from chitkul. After reaching Reckong Peo, we took a bus to Kalpa. Kalpa is few kilometres from Reckong Peo but at a higher altitude and better view of the mountains. After checking in we sat by the balcony and watched the sun set.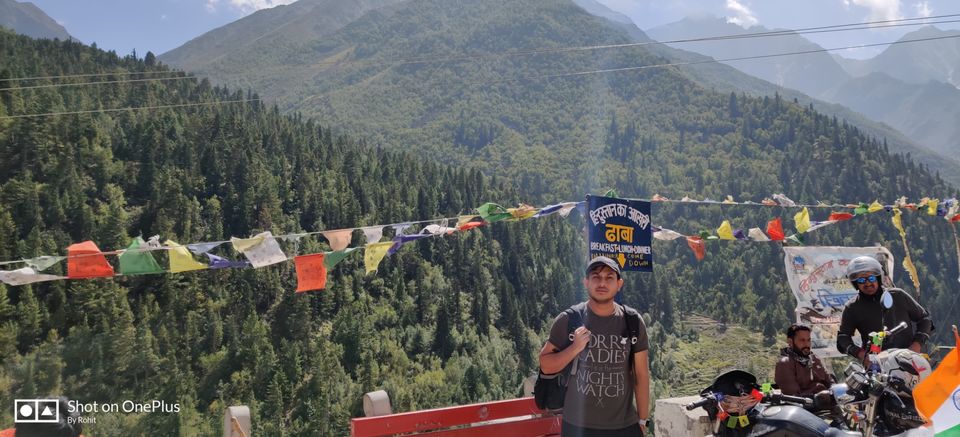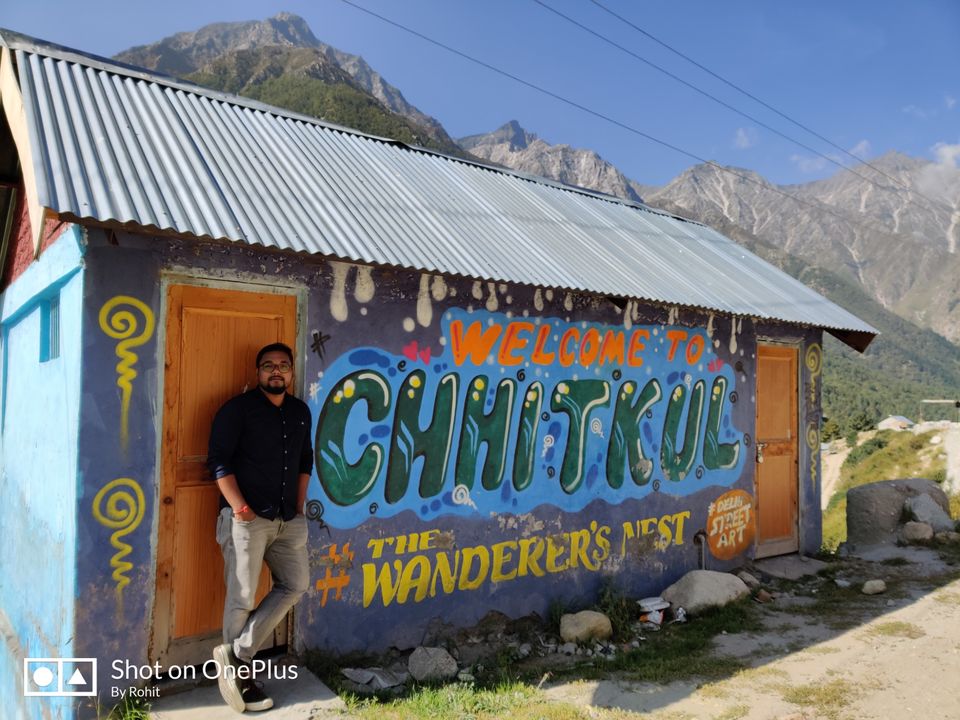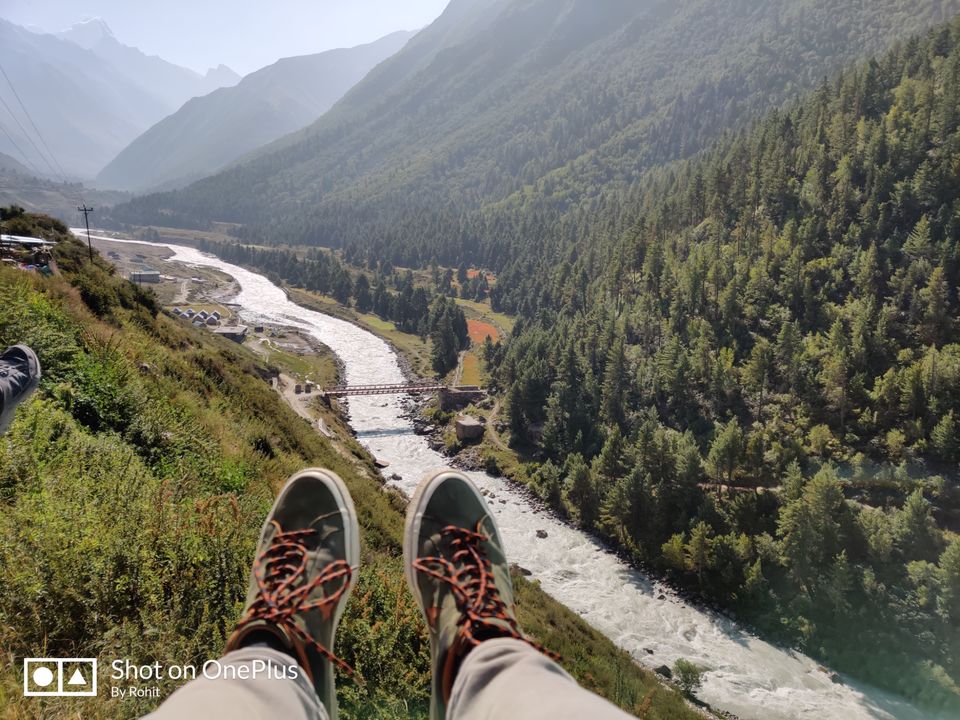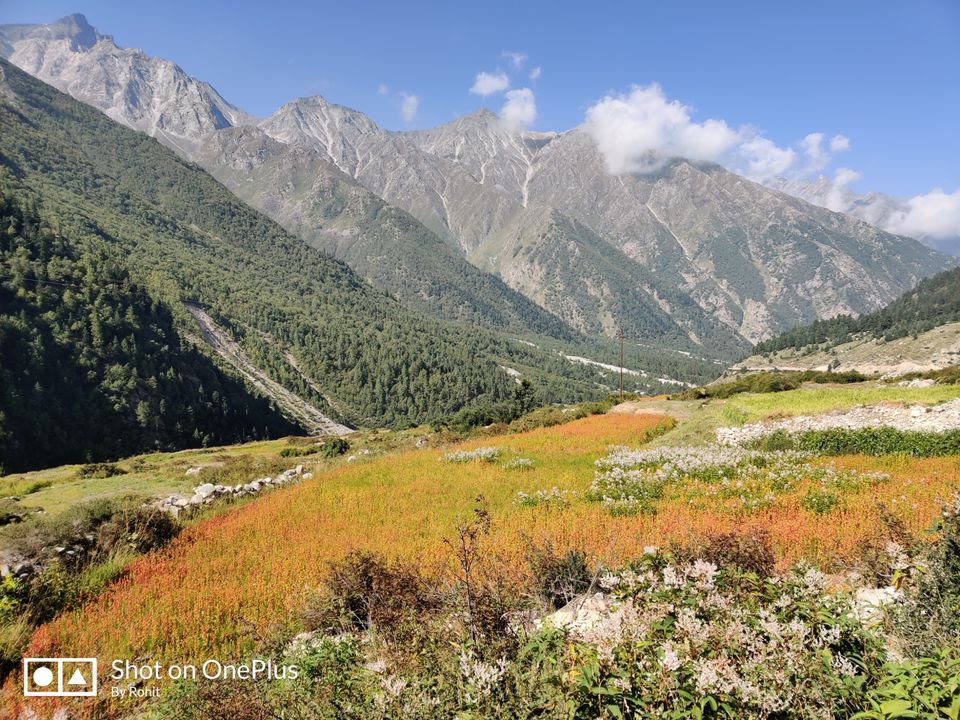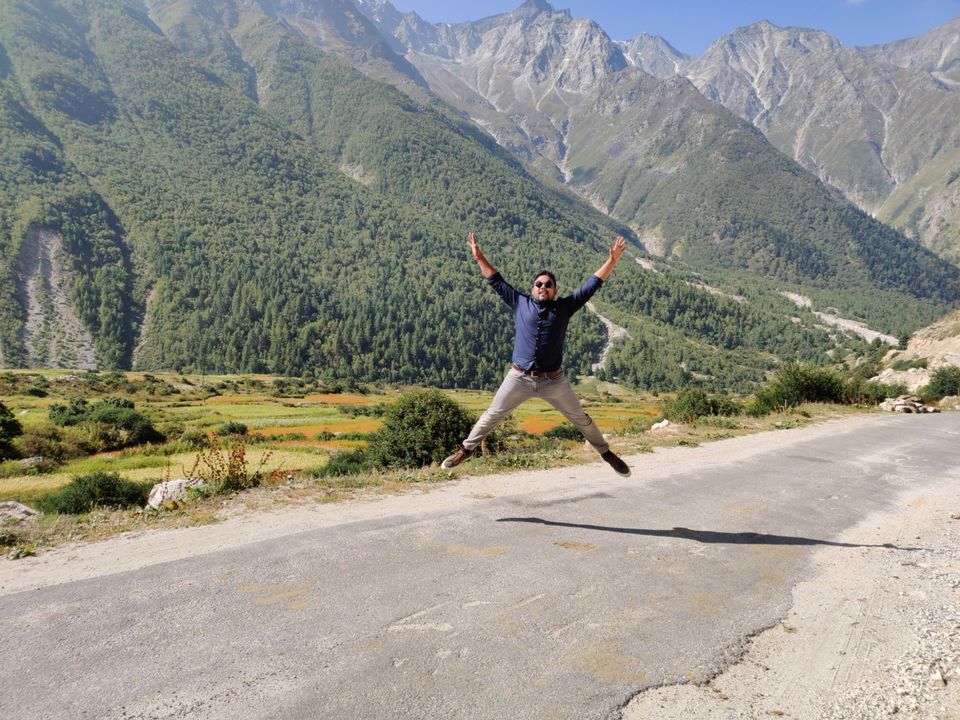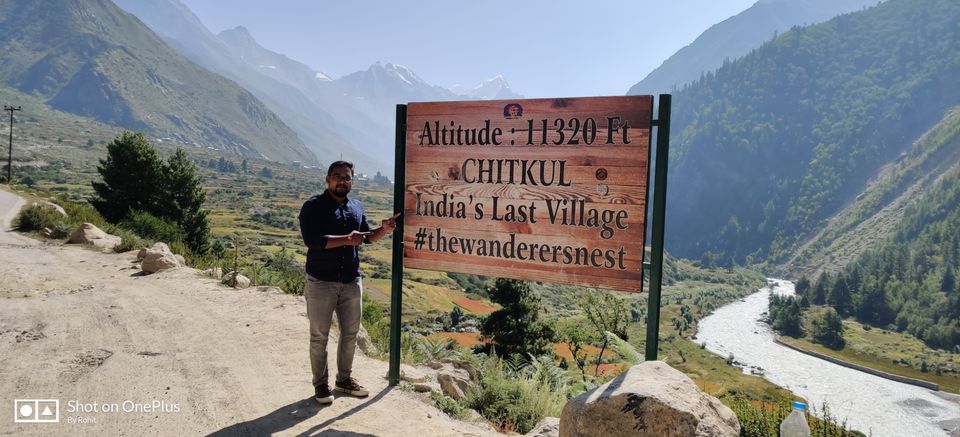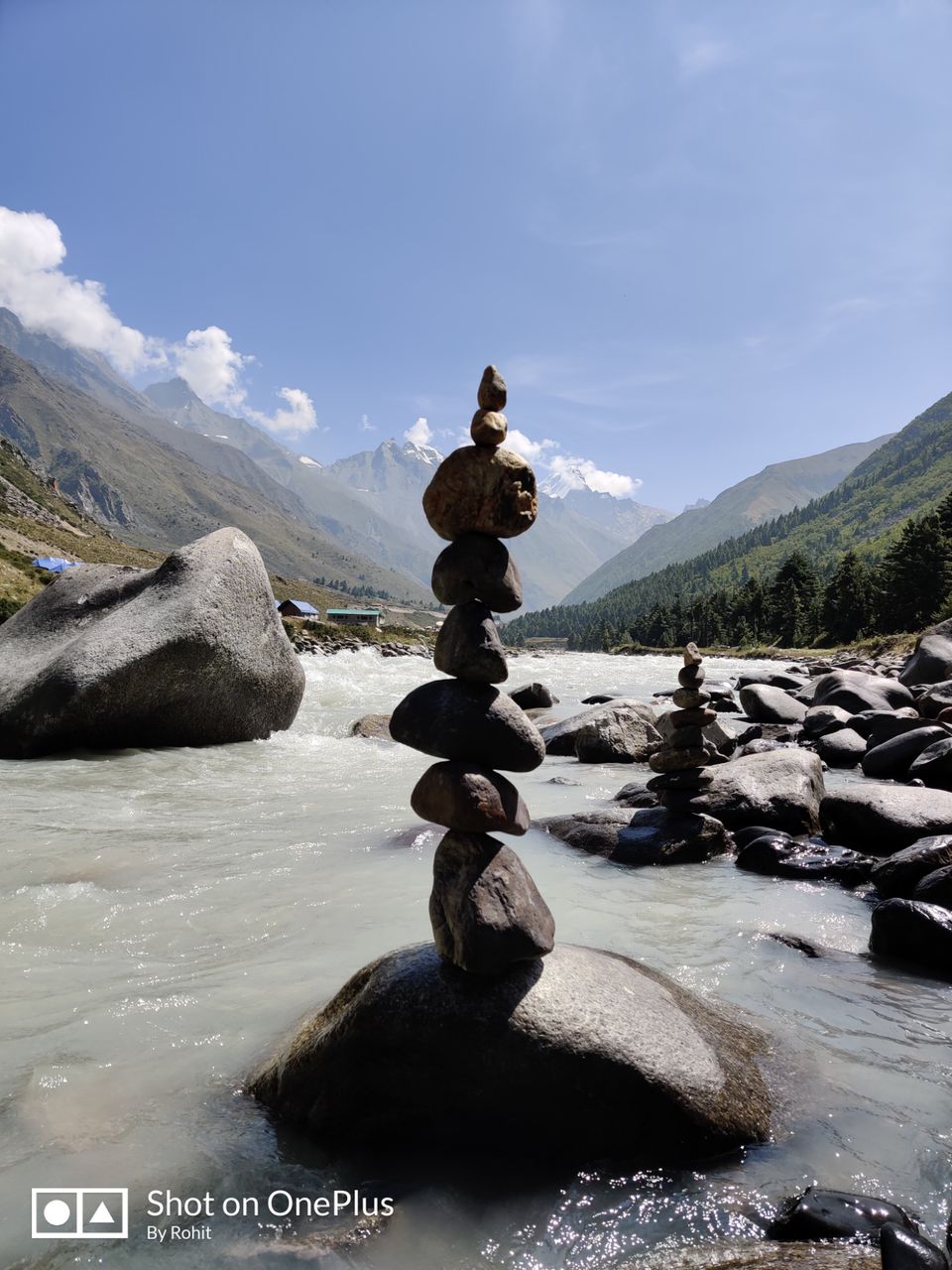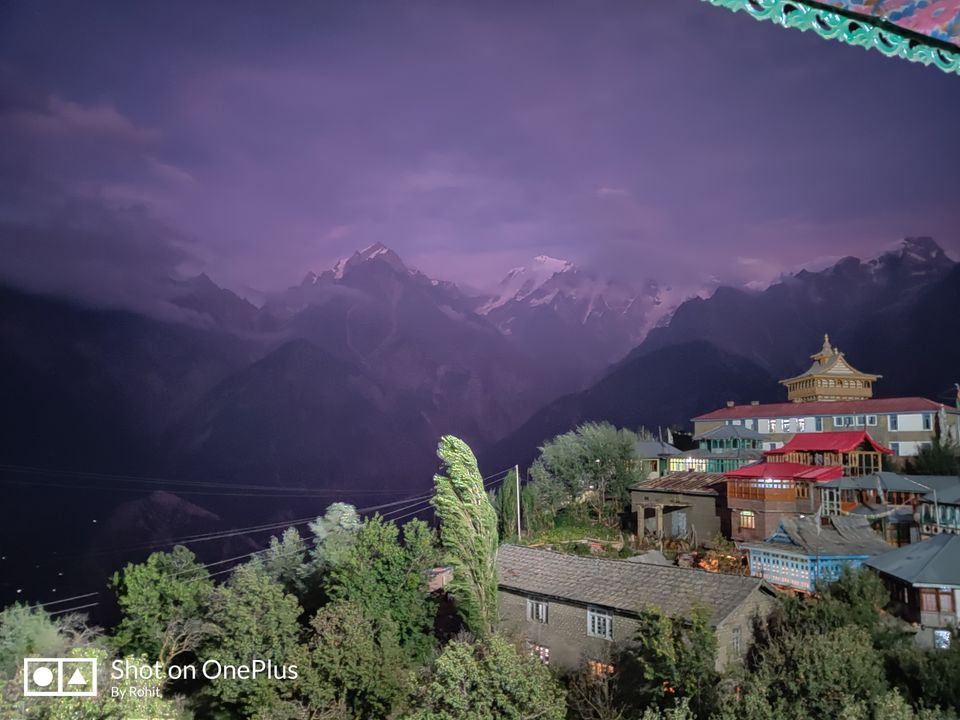 On day 4, we woke up early to hike up to Roghi village. We started at 7 in the morning after breakfast. Before we started, we were being followed by a dog and we didn't mind because who doesn't like dogs. After about 1 kms of steep hike, we met a road which lead to Roghi village. After few steps a pack of dogs joined us in our hike and we were elated. The view with every step was getting better. There's only a suicide point which is famous on this trail but the entire hike was a journey in its own and the pack which followed us back to kalpa made it better.
Later that day we visited a Buddhist temple and few more hindu temples in kalpa. Later in the evening we sat on the tank behind the school to watch the sunset after which we witnessed evening aarti at one of the temple.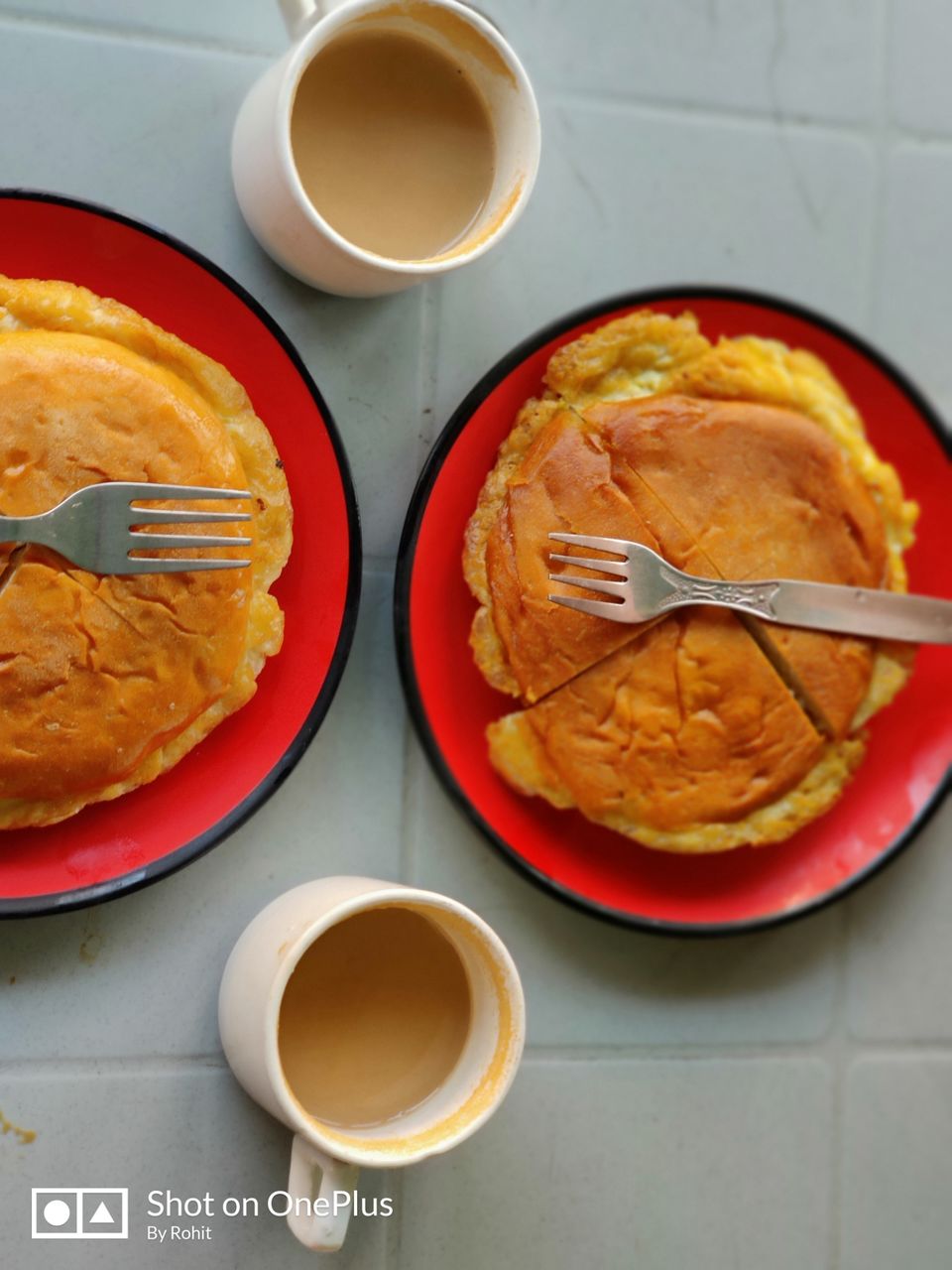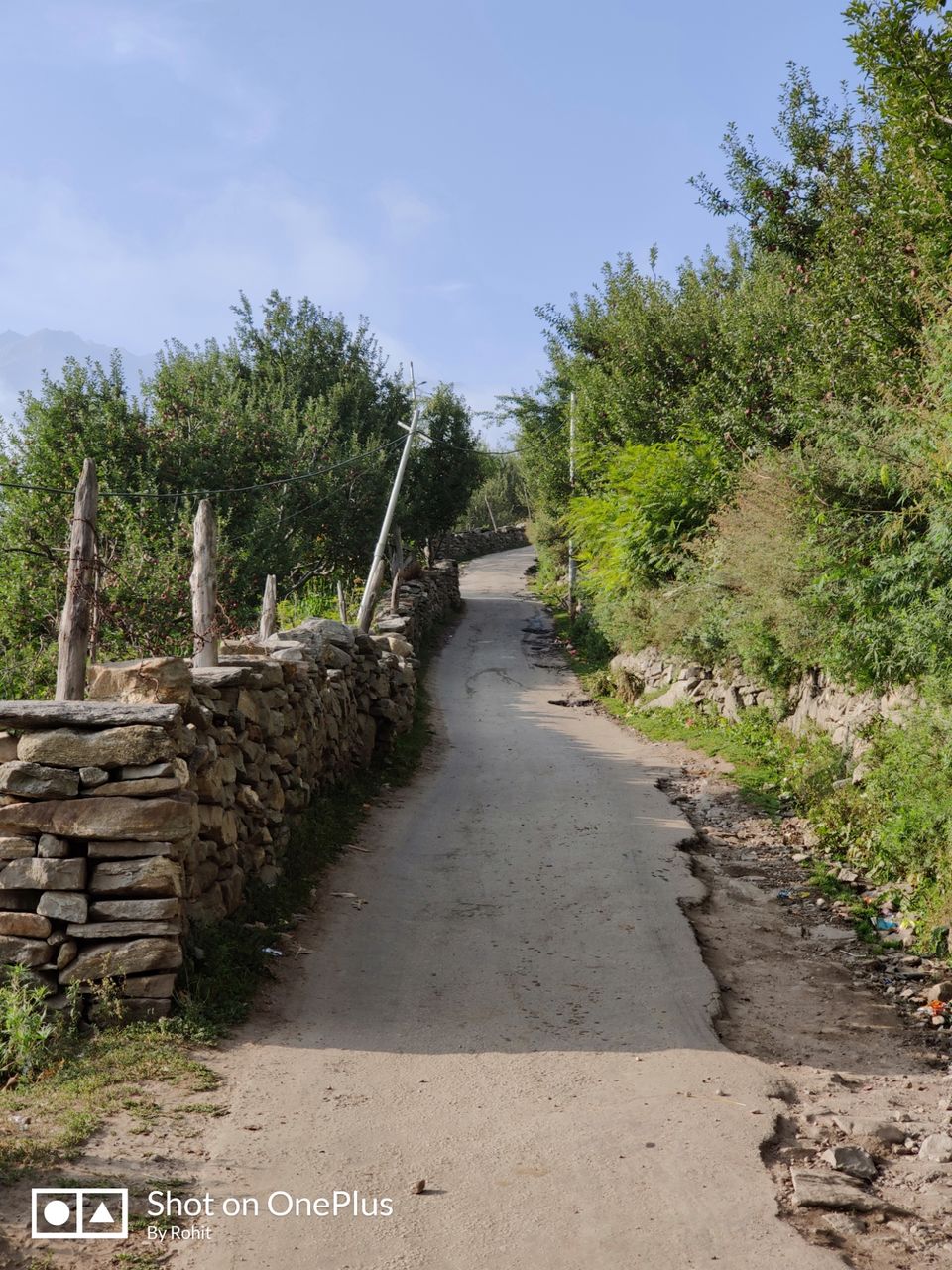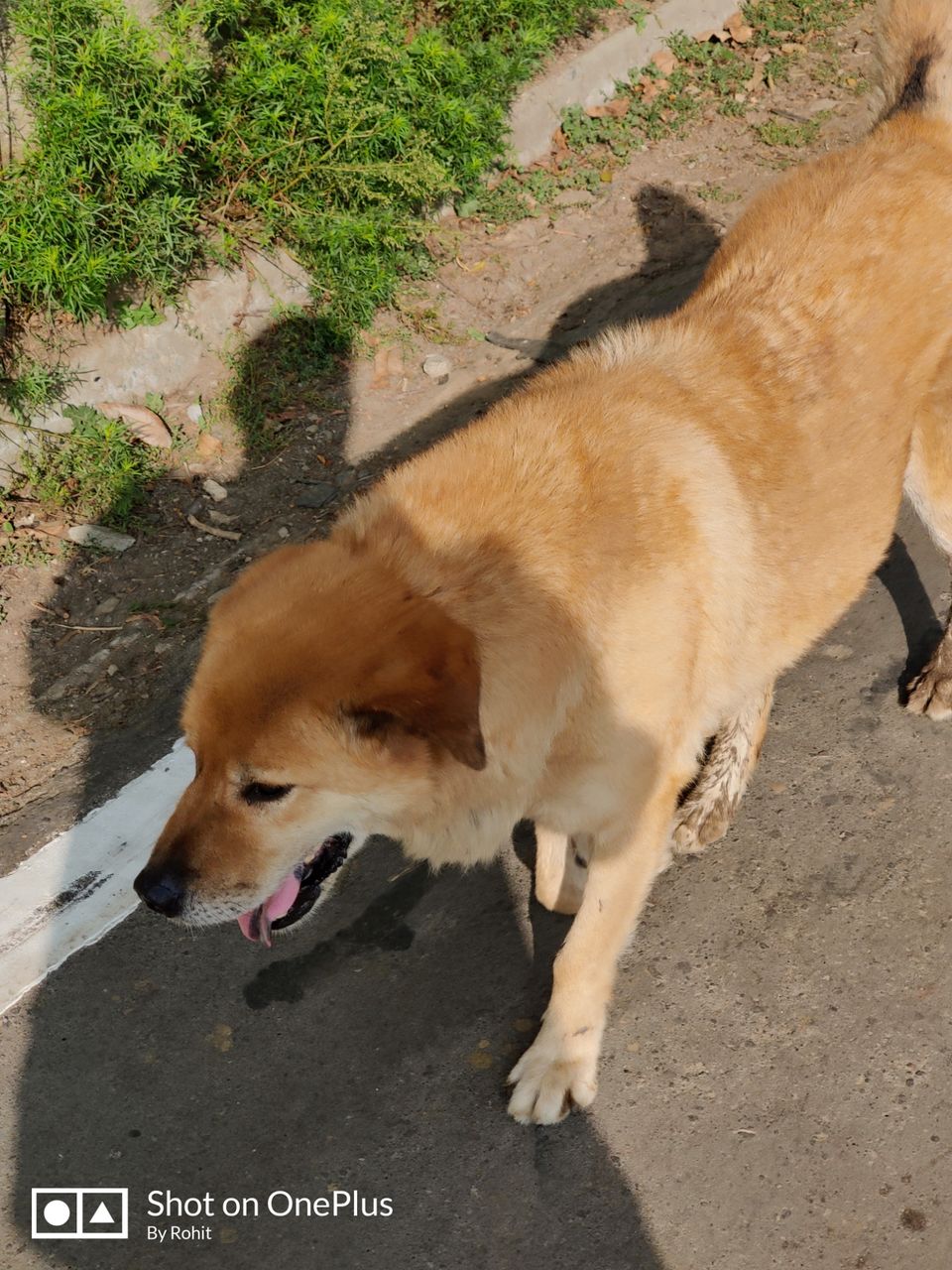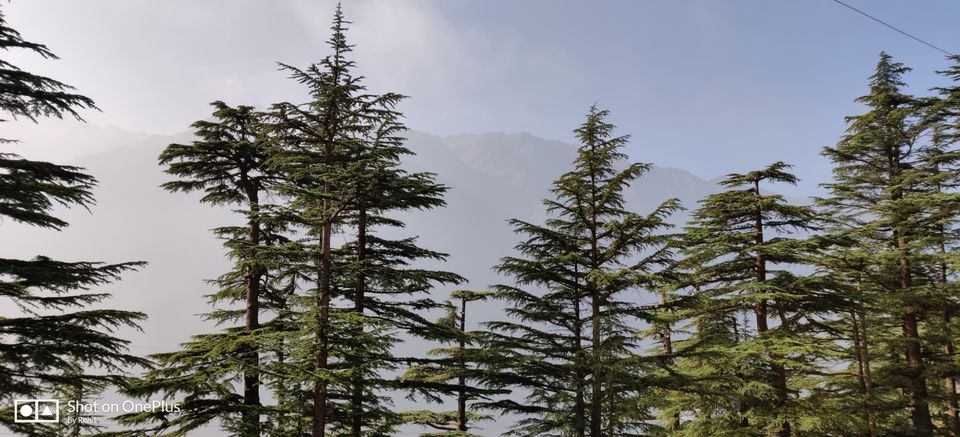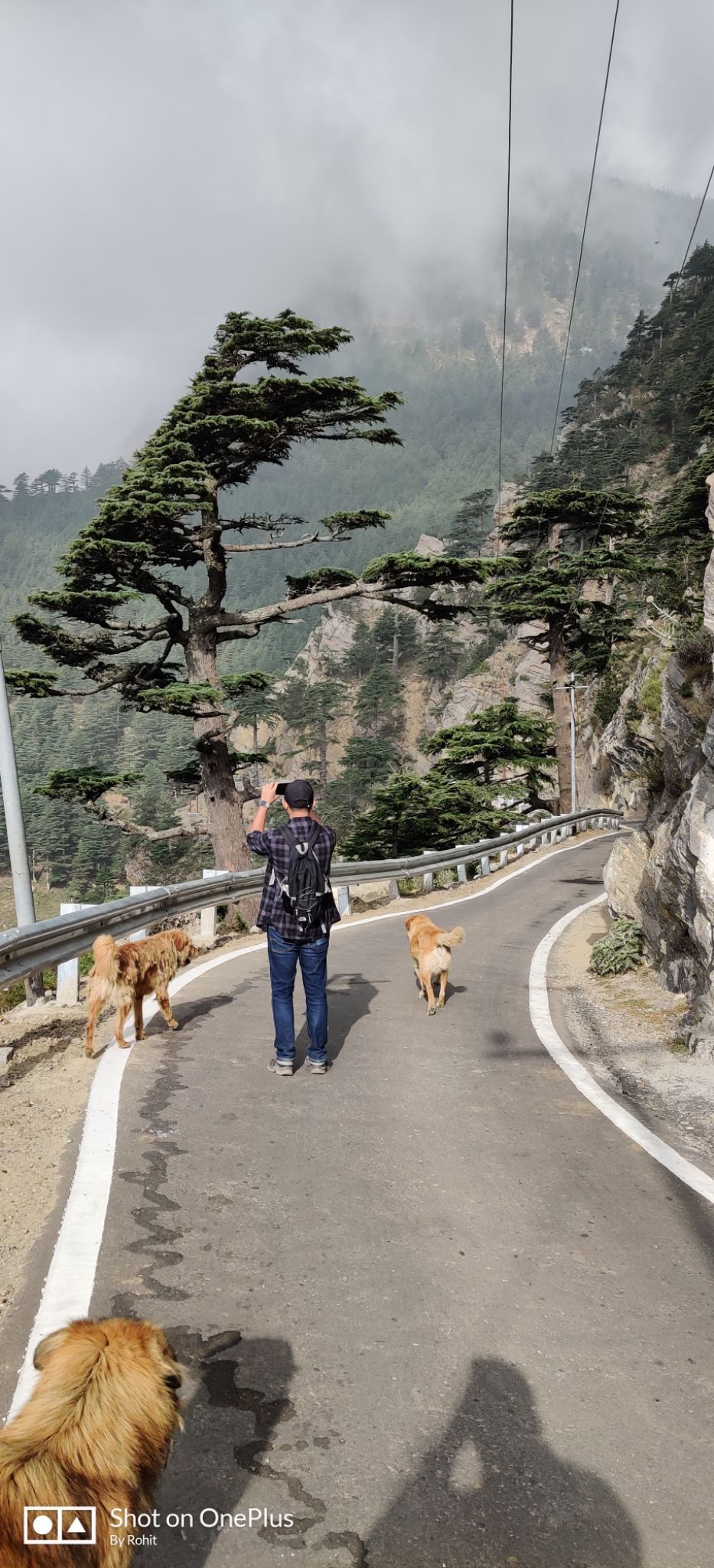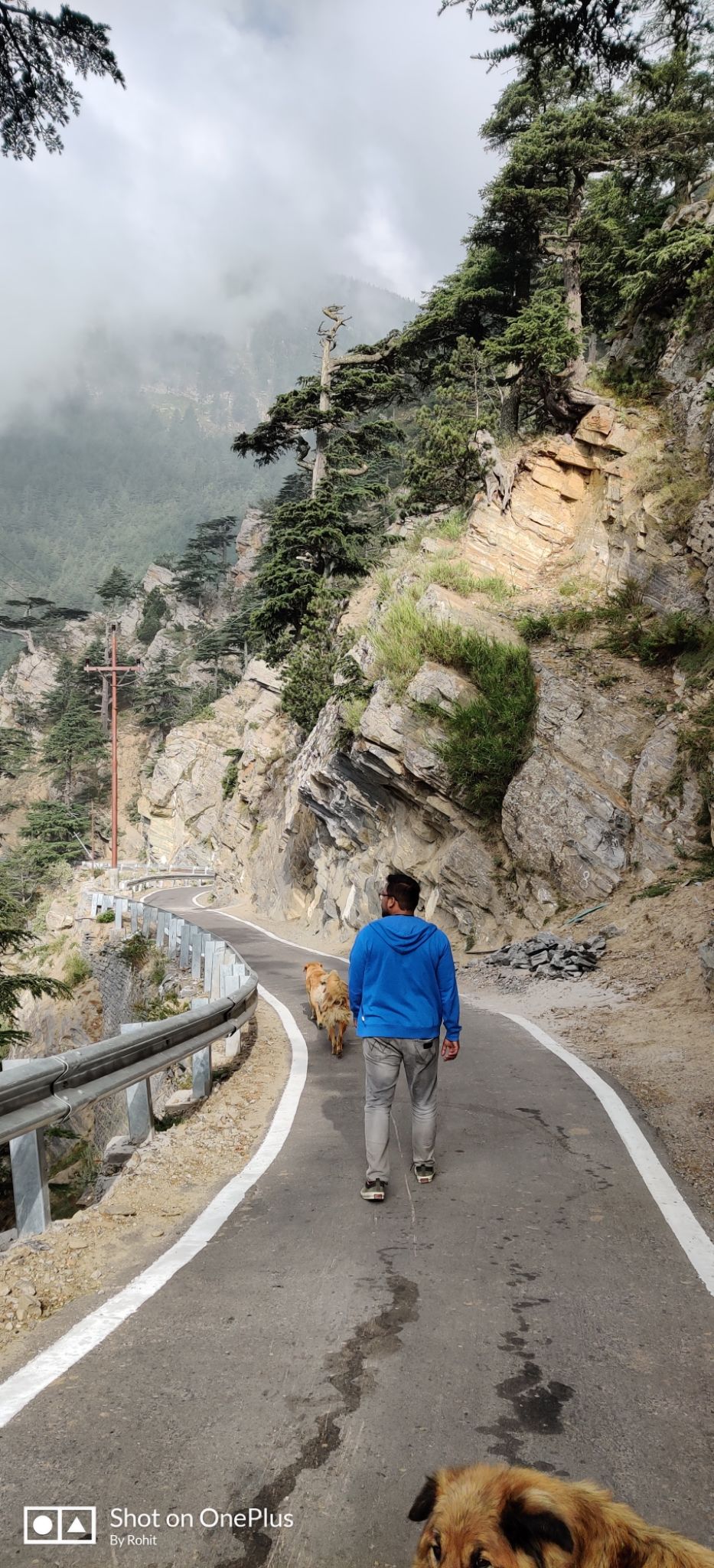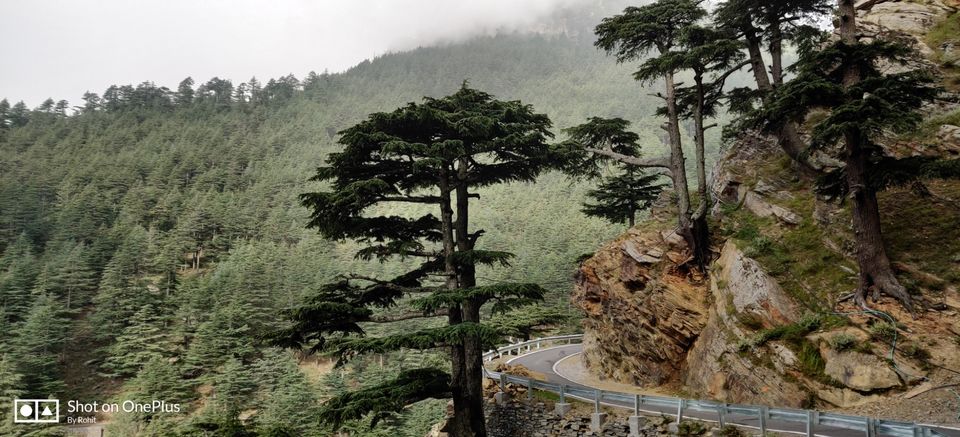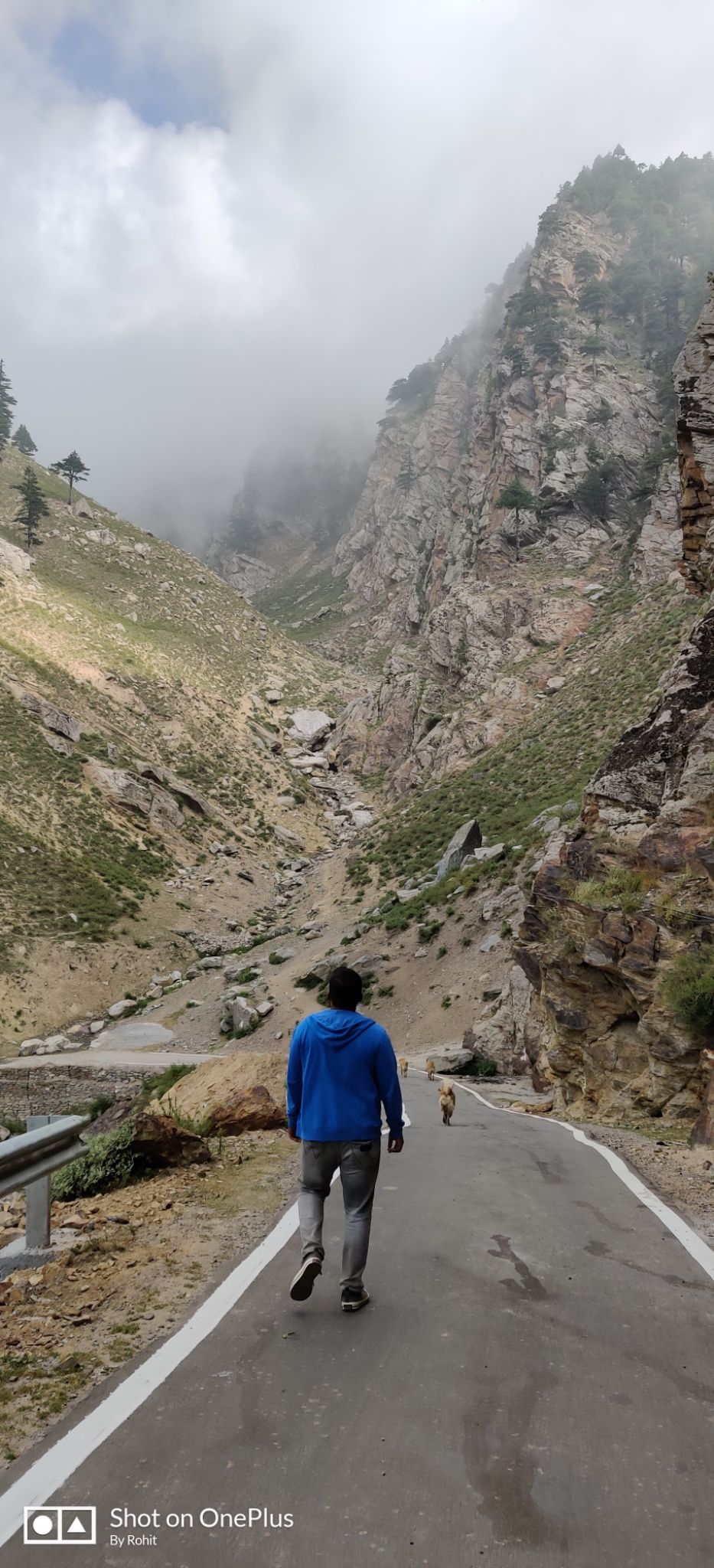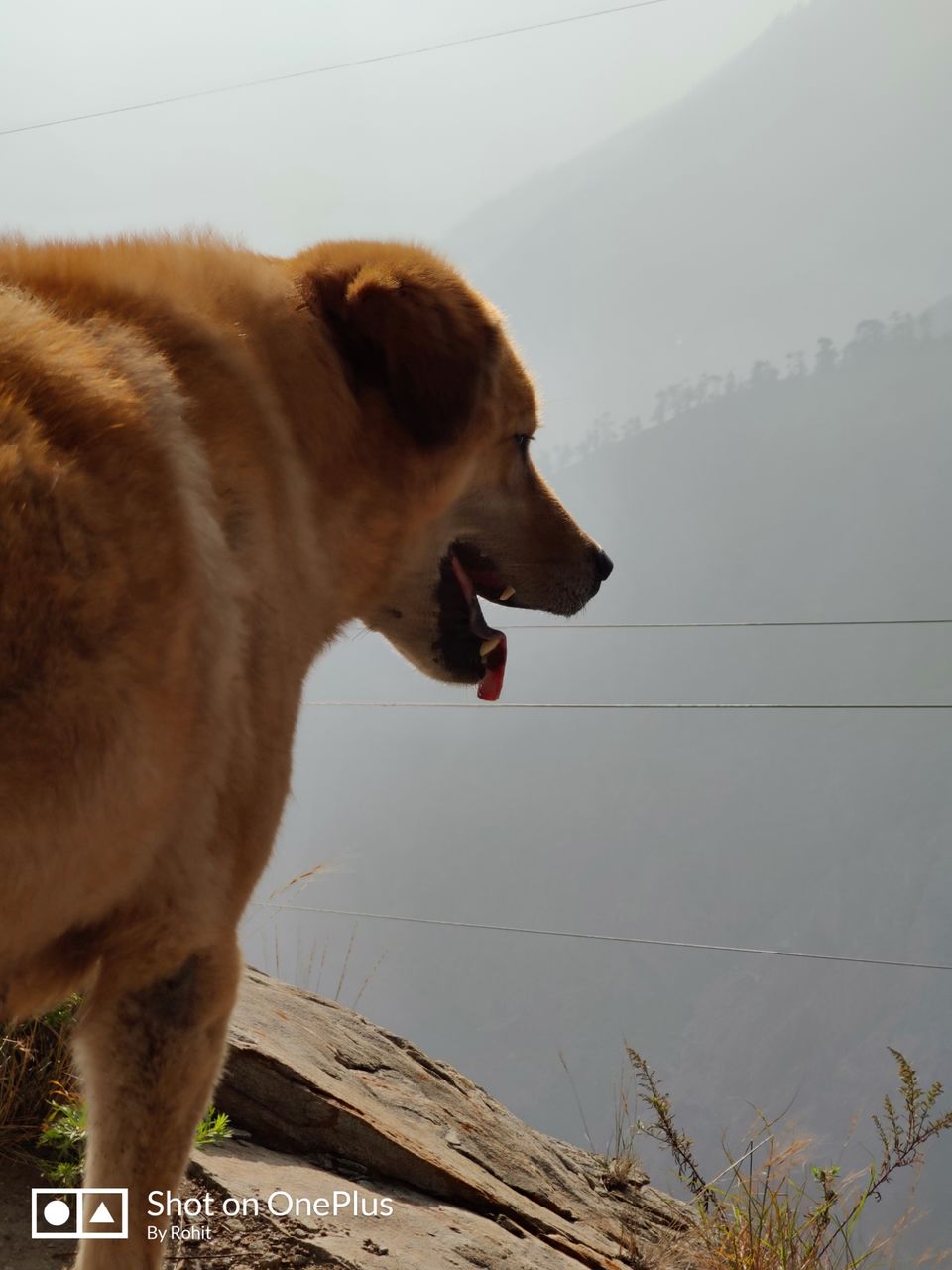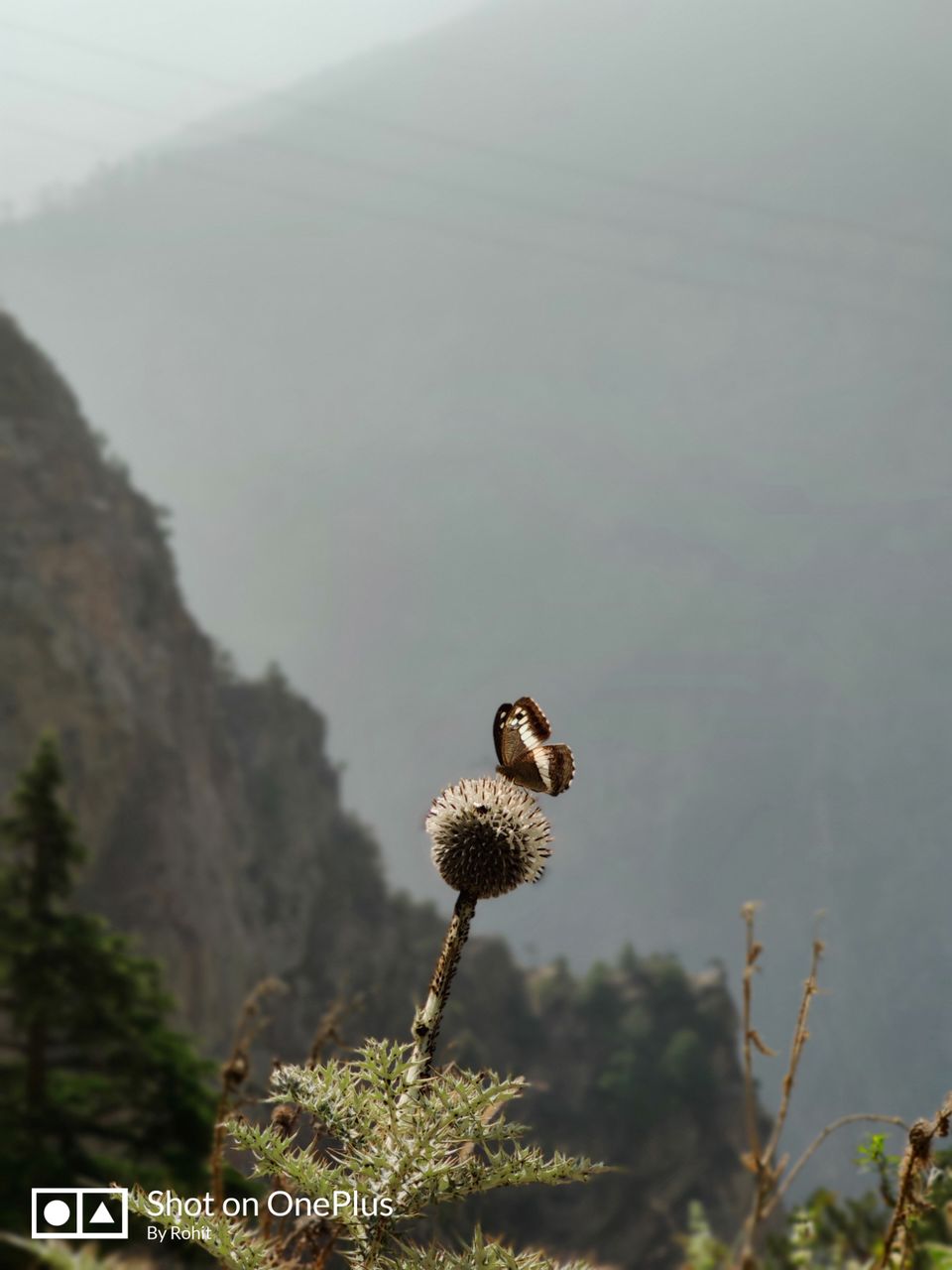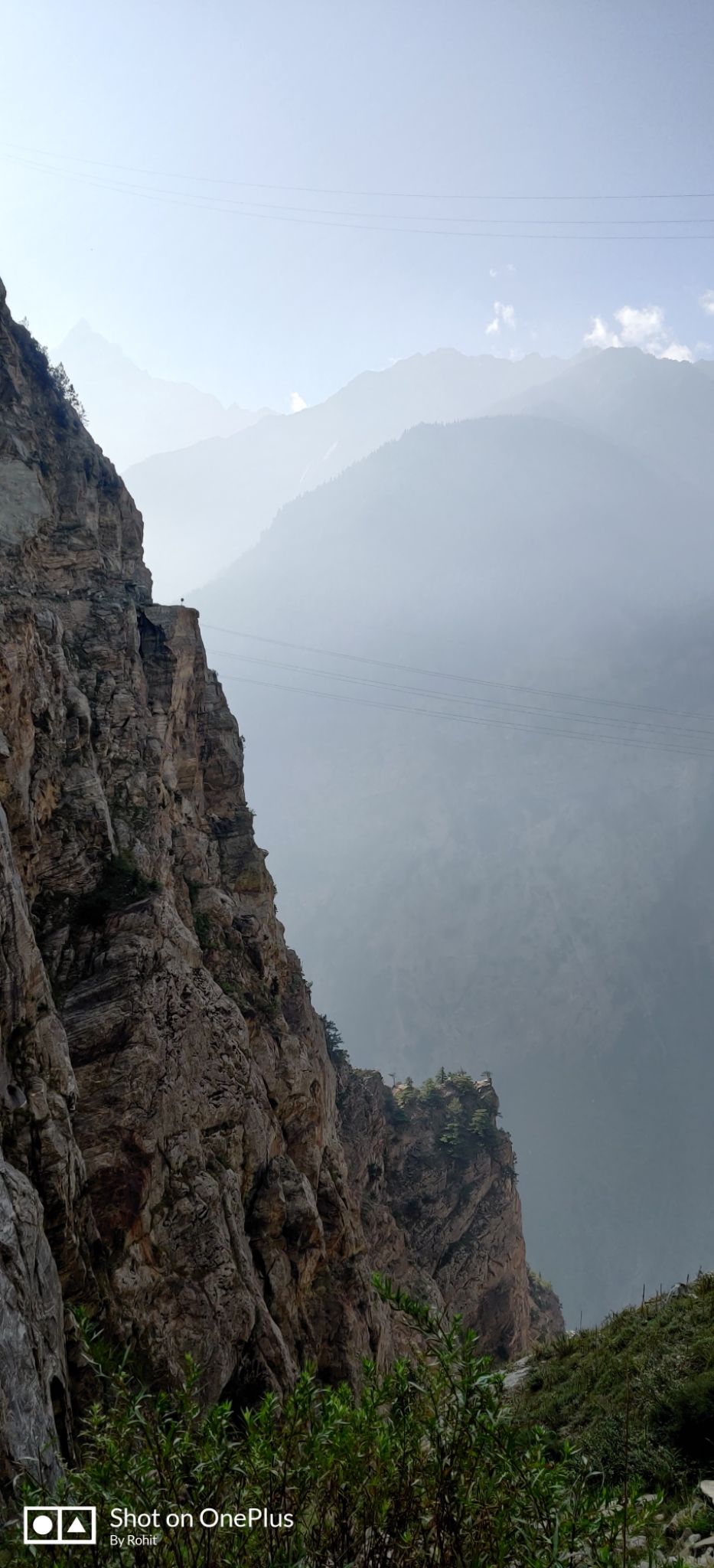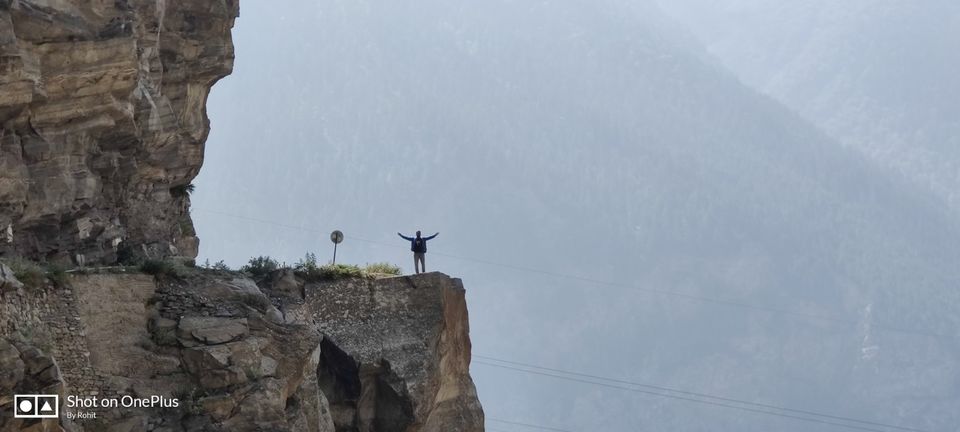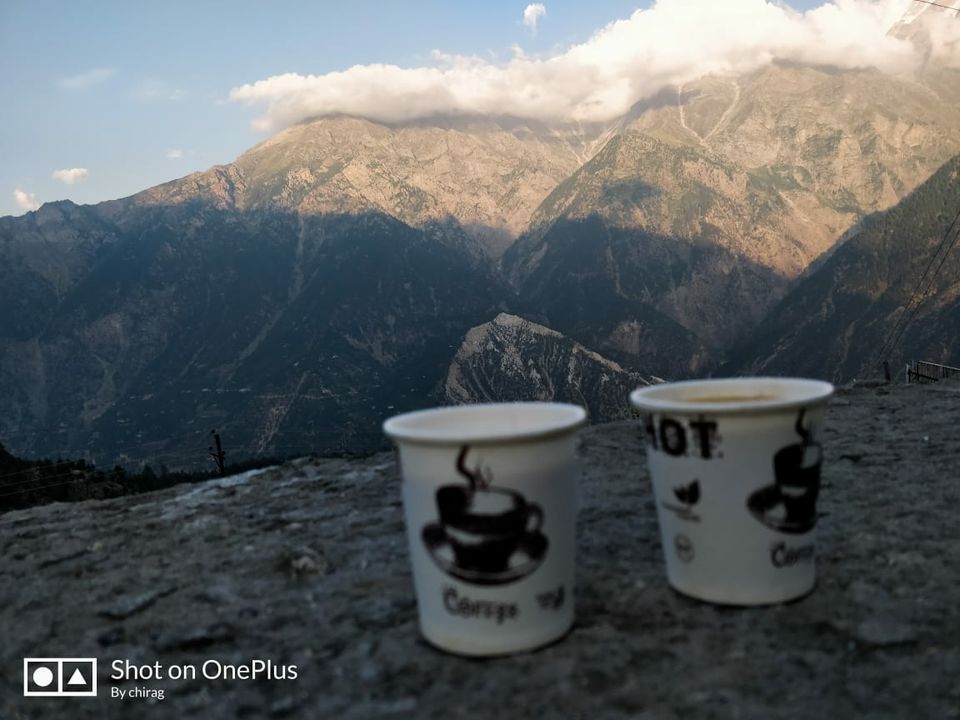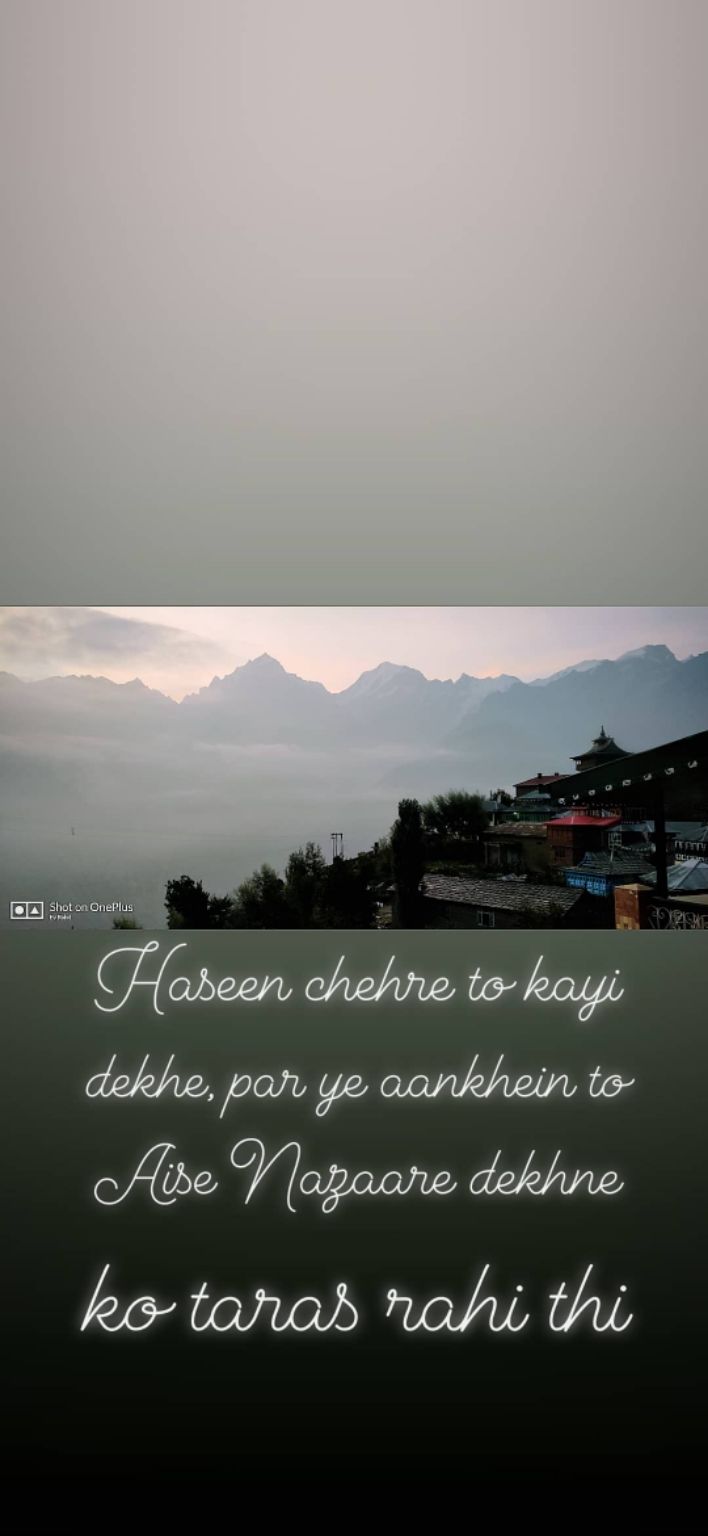 Next day we left for Delhi but we took the route via Shimla.