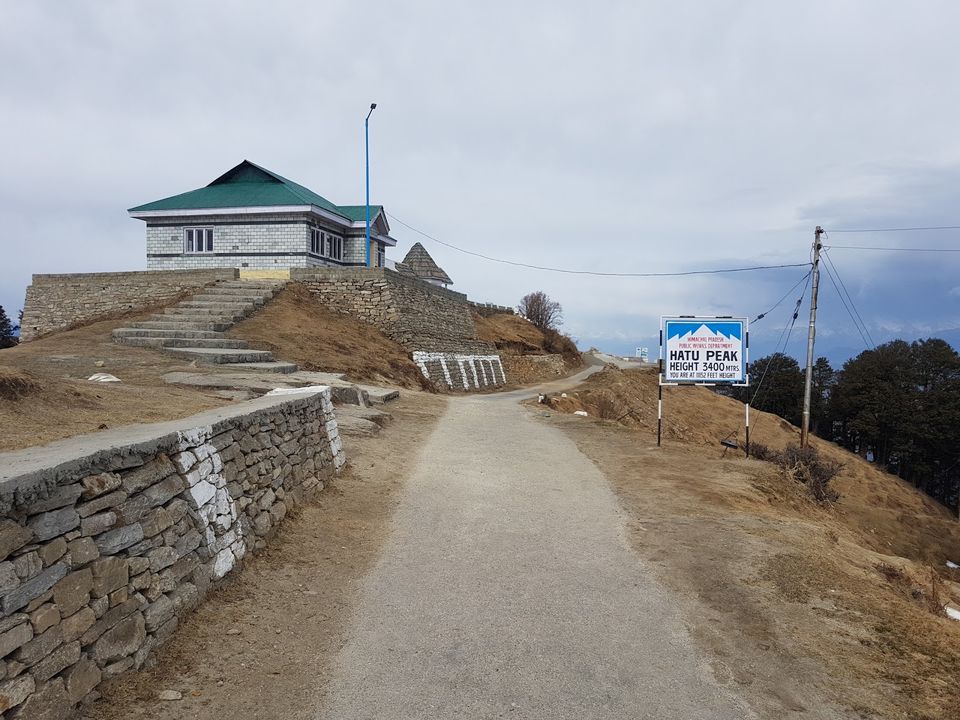 We wanted to have a quick getaway for new year so planned the trip for 3 days. All we wanted was to relax and get away from the hustle and bustle of Delhi. Little did i know that Shimla would be the opposite of relaxing due to the New Year rush!
We started from Delhi a little before 8 am. We became late as we booked a car via Voler cars and their operational time starts only by 7.
We had packed breakfast. So didn't make any stops other than to fuel up. We fuelled up from Patiala and it was cheaper than Delhi.
Make sure to take state tax from all points if you are travelling in a rental.. We missed the Punjab RTO barrier and was fined..
We missed the Chandigarh bypass and hence wasted some time in the traffic.. But other than that till Himachal the journey was pretty smooth.However we couldn't enjoy the scenery much as it was quite foggy..
On reaching Himachal first thing we did was stop at the RTO barrier and take state tax. The roads were good except for some stretches where work was going on. And as we were travelling during new year weekend there was occasional police checking. We got one in Shoghi.
We reached the hotel by 5. We booked ours via OYO rooms and this was in Kachi Ghati.. In Shimla most of them were either booked or too expensive owing to the new year weekend. From our hotel we could see the whole of Shimla valley and it was great. The weather was pretty cold too.
We freshened up and thought would go out and maybe have dinner and see how Shimla is during the night.. And that was a big mistake. We saw that it was way overcrowded and had many traffic jams only due to the sheer volume of cars. There were traffic personnel every 20 mts and they don't even let you park your car anywhere even to buy something quickly. The narrow roads added to the inconvenience. We went back to our hotel and had dinner from there after driving in the traffic for sometime.
The next day we thought we would see mall Road and then go to Kufri where we were told we could see snow. We started after breakfast and already there was heavy traffic.. On the way we saw the tourist information center and saw a snow covered pic of Fagu. From here on the whole trip was impromptu. We decided we don't want all the hustle and bustle and took a diversion to Fagu.. It's via Kufri. On the way we saw people with yaks and their traditional clothes.. They allow you to try them on for a small fee.
On reaching Kufri thankfully we saw snow.. It was my first time and a refreshing experience. We parked our car and climbed the roadside hill a bit where there was quite enough snow to play around. We had our fun there and moved on. Then we reached Fagu.. It's a small settlement.. There are many hotels there too. However we dint stop there and kept driving on. By now the roads were deserted. We reached Theog which is a small municipality.. Here we stopped for some snacks.
Here we saw a sign board showing distance to Narkanda. We Googled it up and read about Hatu peak and decided to go there. The drive was great.. The mountains unwinding.. Going uphill and downhill from one mountain to another.. The breathtaking views.. The drive in itself was an experience. Narkanda is about 40 kms from Shimla.
On reaching Narkanda we started driving towards Hatu peak. We reached the Base and that was a campsite with a small shop for basic food like maggi and rajma chawal. This place had breathtaking views and a small frozen lake.
We drove our car until the very top of Hatu peak and it was a thrilling experience. The roads are quite tricky and is more like an off roading experience. On top there is a small temple and you get 360 degree of breath taking views of the mountains. There is also a small stand alone plateau peak which you can climb.
People also do one day treks to Hatu Peak and that is a good option for Delhiites looking for a quick getaway!
We spent some quality time there and later drove back to Shimla. Again getting into Shimla was a pain due to the huge traffic jam. We spent almost 3 hours in the traffic jam!
Next day after breakfast we started our drive back to Delhi and reached by night. When taking the car, we prefer to drive in the daytime and hence it was a conscious decision to invest a major chunk of our time in the drive. We enjoy driving and hence make the most of it too. However if you are short on time it is better to make the travel in the night to pack it in better.