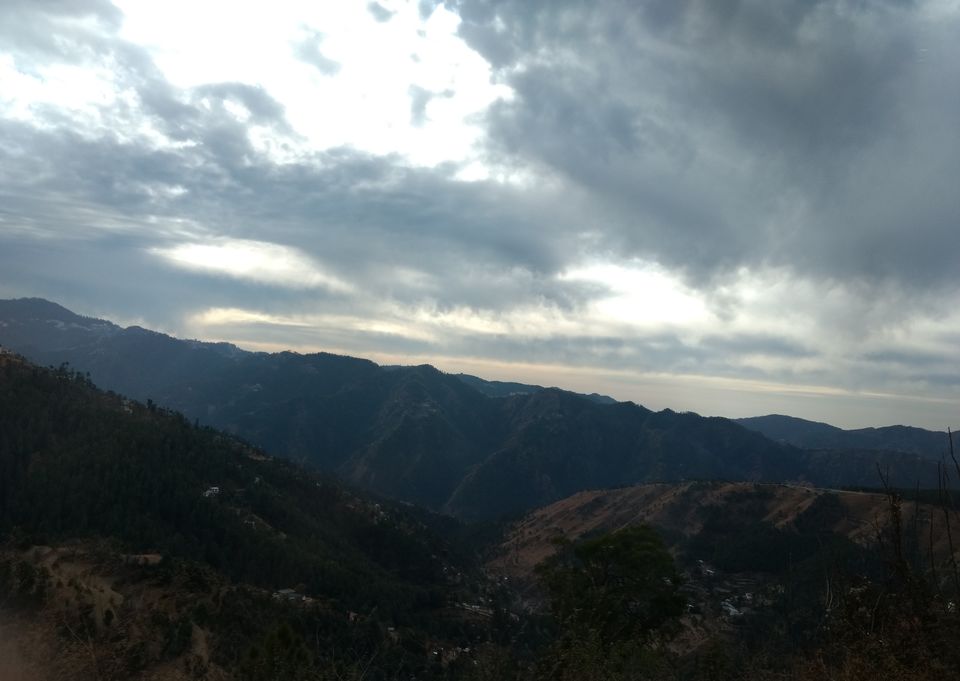 This time, it was Mountains calling.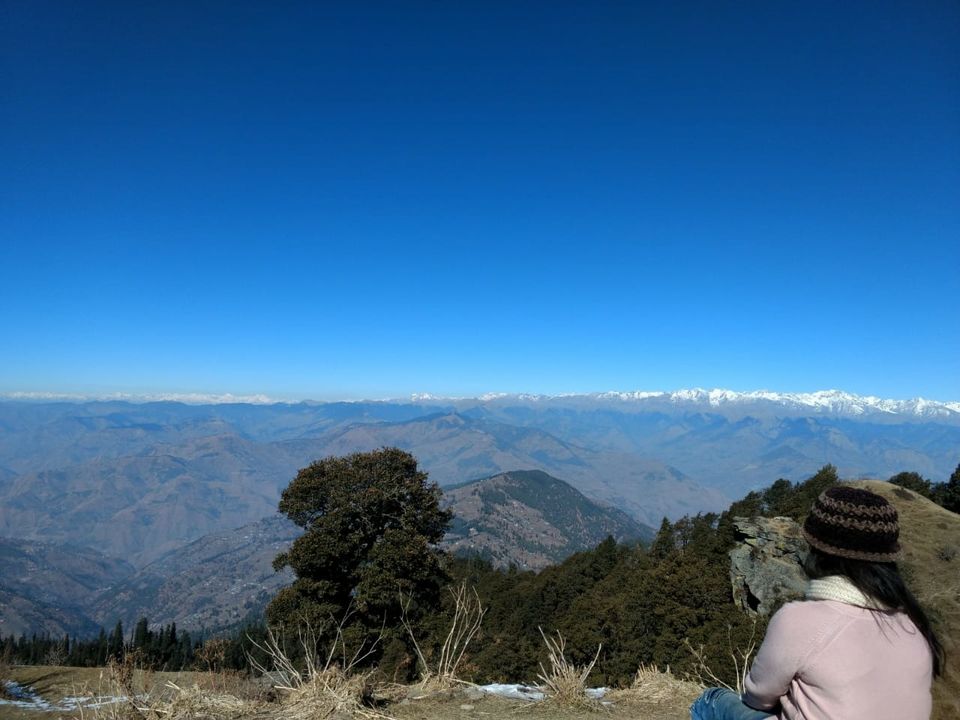 Me and my colleague, all of a sudden, planned a trip to Himachal, on New Year weekend. Quickly, we booked the tickets of HRTC for to and fro trip to ISBT Shimla on 28th December. Ticket price was around 600 rs by Deluxe Non AC bus, since bookings were totally full. On 28th, we started our journey at 9 pm and reached Shimla by 5:30 am on the morning of 29th. Because we wanted to celebrate New Year in Shimla, we decided to see nearby places first.
By 6 am, we left for Narkanda, a skiing resort in winter and a beautiful hidden jewel of Himachal by local bus.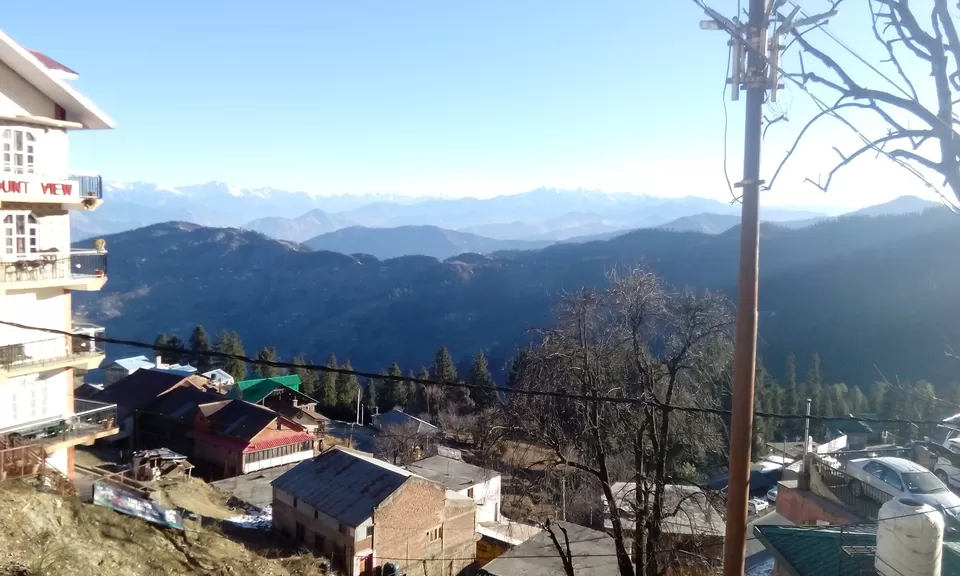 After 2-3 hour journey, we reached Narkanda. There, we had booked our stay at Sara Hotel, which was quite expensive, as compared to the services provided. After keeping our luggage there, we left to see Hatu Peak, most famous place of Narkanda. We hired a cab to Hatu peak for 600 rs, for to and fro trip from the hotel.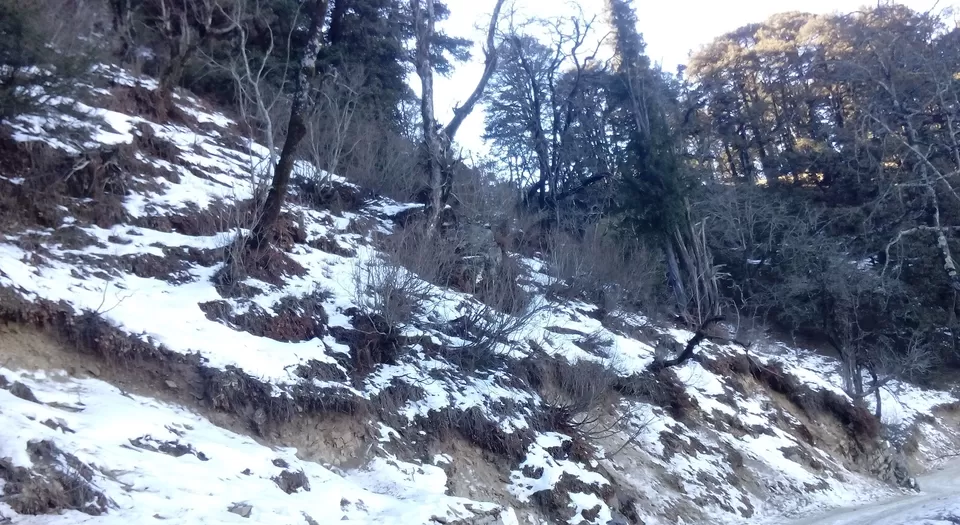 From where the cab driver left us, we had to trek to Hatu Peak for around 2 hr. Don't forget to keep the walking sticks or ski poles with you, it will help you, in case of slippery roads, due to snowfall. Also, visit the Hatu Temple, which is near on Hatu peak. The scenic view of Himalayas from the peak is sure to give treat to your eyes.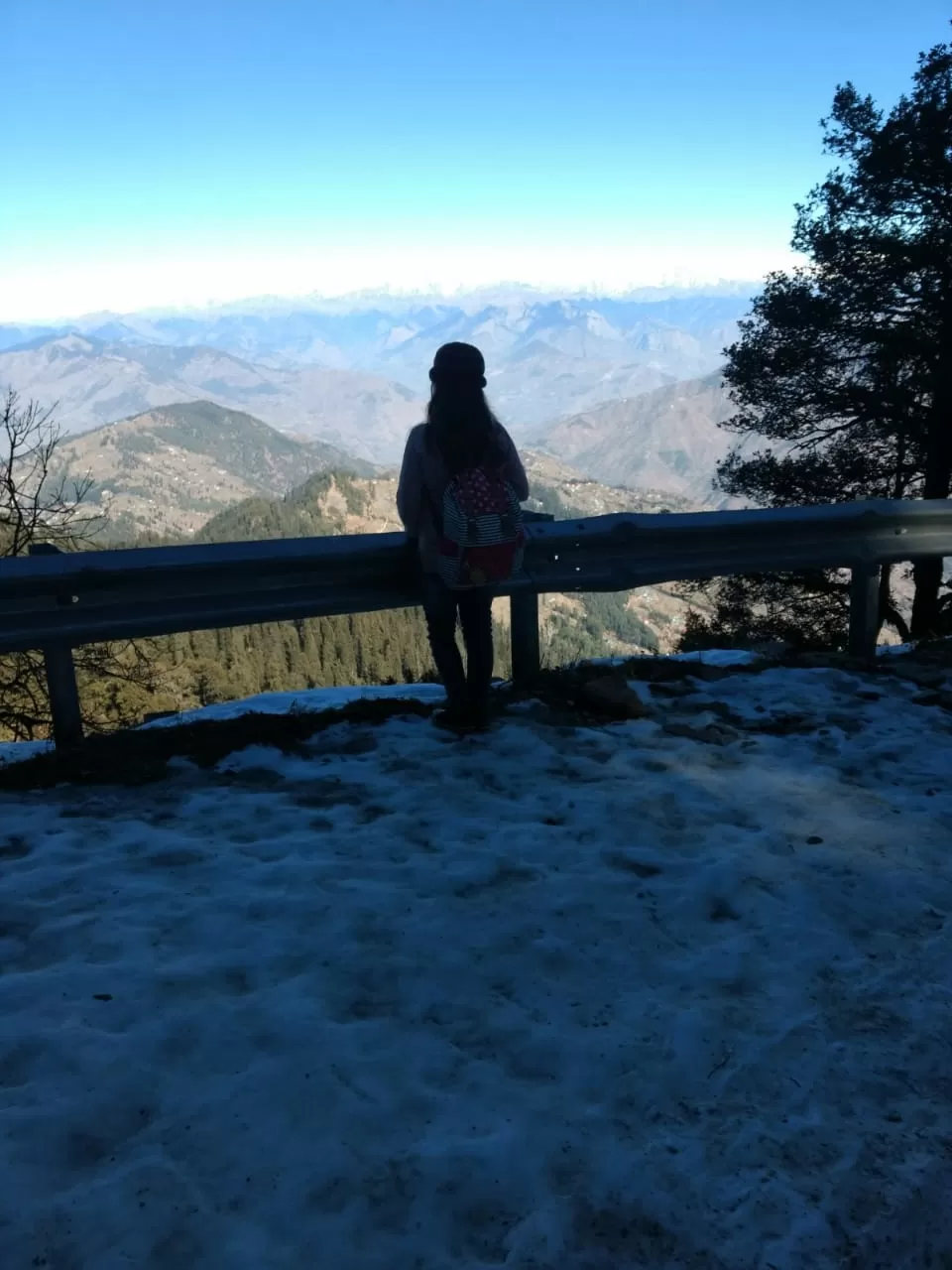 After returning from there, we went to nearby restaurant and enjoyed our lunch and stayed at hotel, since, we were extremely tired after our journey.
On 30th, after checkout, we booked a cab from Narkanda to our stay in Shimla and negotiated with our driver to drive us to places on the way.
On the way, we visited Fago and Kufri. Again, the two very beautiful places. In Kufri, we decided to visit Mhasu Peak. From the main road, you have to hire a horse ride which will charge around 500 rs per person for to and fro ride. Don't miss the horse ride, it will be the most fun part of your trip. After reaching our point, we did some adventure activities like valley crossing, zip lining, commando walk etc. You can also buy package of 6 activities for 1000 rs. There you will also get to see a small fair, which has various shops of woolen items, handicrafts, food items etc. We specially liked the Maggi, of shop owner Sushant, near Apple Garden activity spot.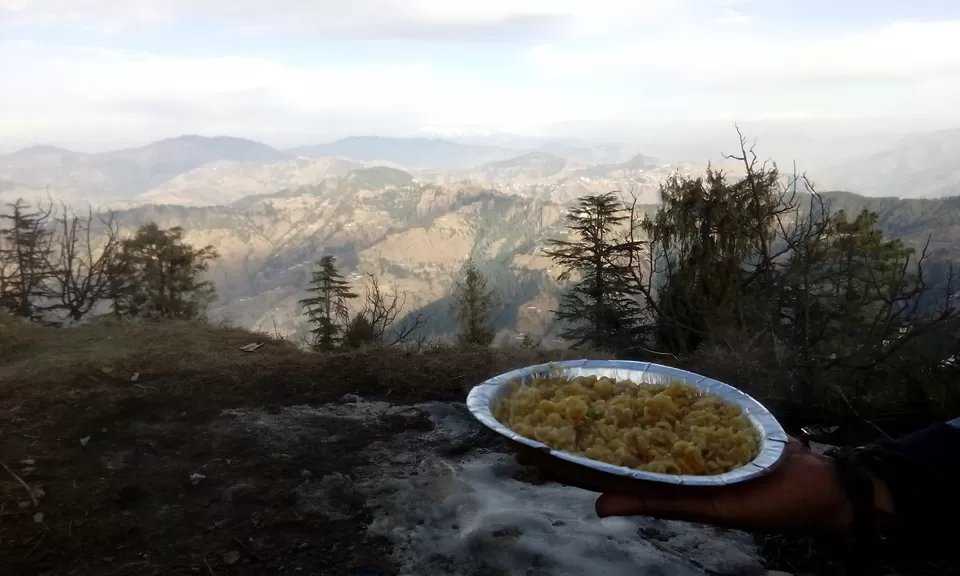 After that our cab driver took us to our stay at Verma's homestay in Shimla and for this whole day journey, he charged us 2500 rs. I won't recommend Verma homestay because it is far from the main city.
On 31st, we left for Shimla's mall road. For some time, we kept wandering in the market. After that, we decided to visit Jakhu Temple, which is at a height from the Mall road. You will have to do a strenuous trek to visit there.
After returning from the temple, we explored the shops and The Ridge area. We went to a restaurant to have some chinese food and enjoyed local cuisines and then waited till 12 am near Town hall area. This area looks very beautiful and quite classic on New year.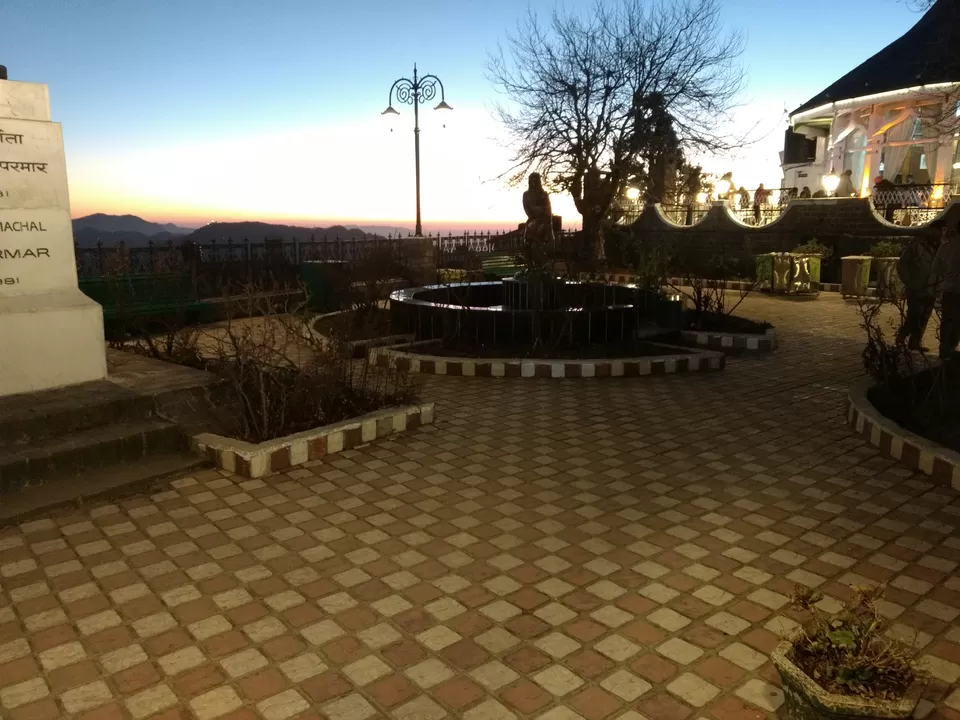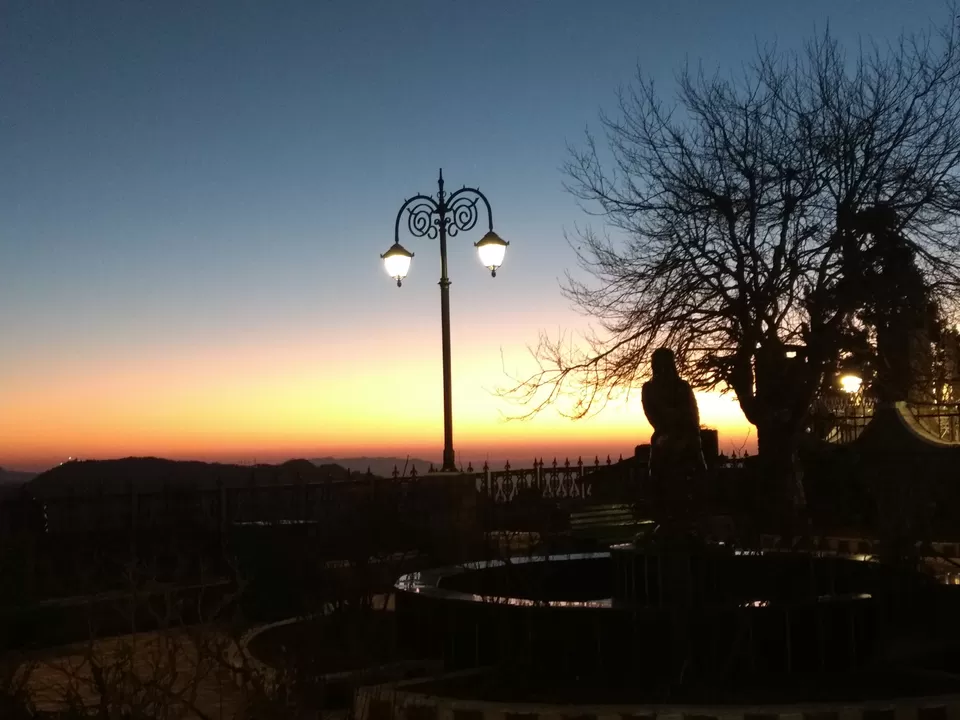 There is a crowd of drunk people on New year eve, so be careful , while you visit there. Otherwise, the whole atmosphere is quite enjoyable and fun filled, especially on Mall road. Also don't forget to visit The Christ Church, which closes around 5-6 pm.
At around 2 am, we returned to our homestay. On 1st Jan, we got up late in the morning and at around 1-2 pm, we left for Tatapani lake in Shimla, which will take 3-4 hrs from main city. River rafting in Tatapani lake is not that adventurous, but the experience of being in that lake in between high mountains is the best experience in itself.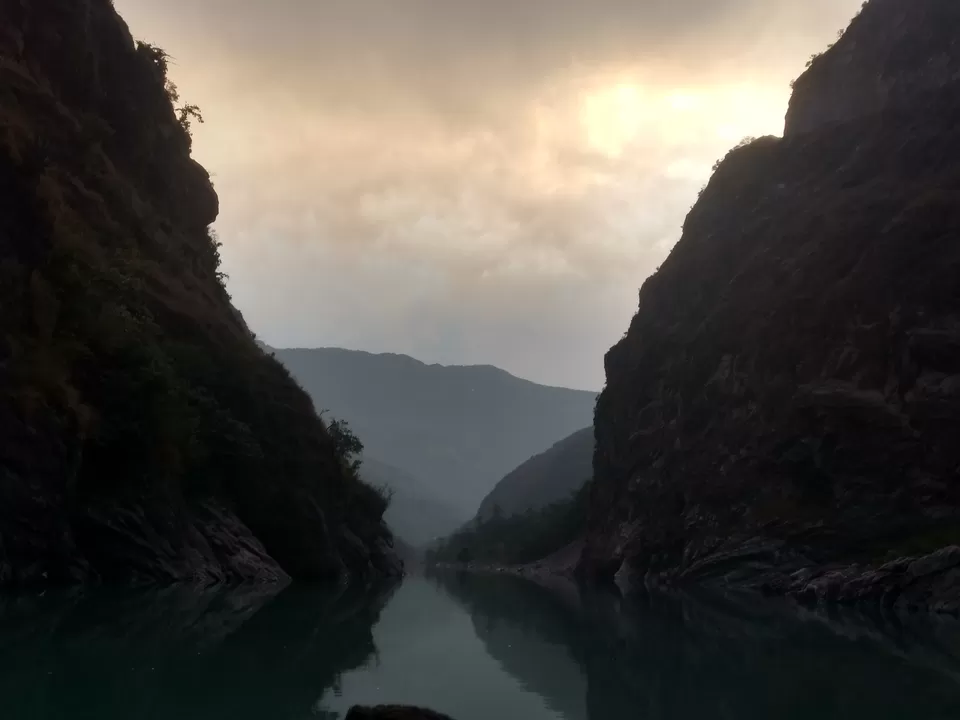 They charge according to the number of people. For two of us, they charged total of 3000 rs. From other 4 people they charged total of 4000 rs for a stretch of 12 km. Keep an extra pair of clothes with you to change after the rafting.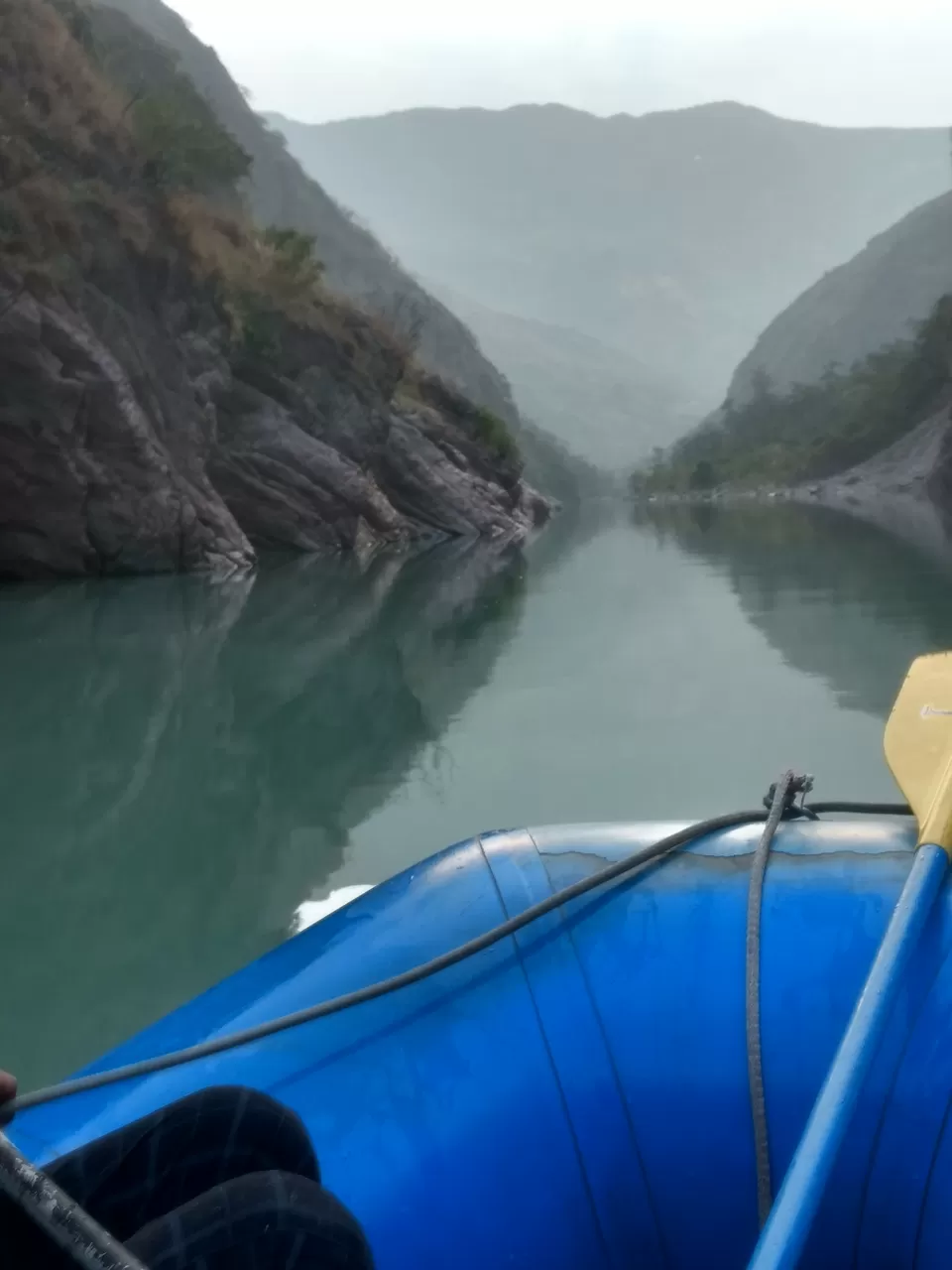 Our cab driver who took us from our homestay to the lake and then to ISBT Shimla, charged us 2300 rs. From there, we boarded our bus to New Delhi at 9:20 pm, that reached New Delhi at 5:30 am, next morning.
The journey of Narkanda, Kufri, Fagu, Shimla left a deep impression on my mind. Most of the times, we are too busy to explore the places, which are not much talked about.
The serenity and peace of mountains is what we need to calm down the turbulence of our minds.