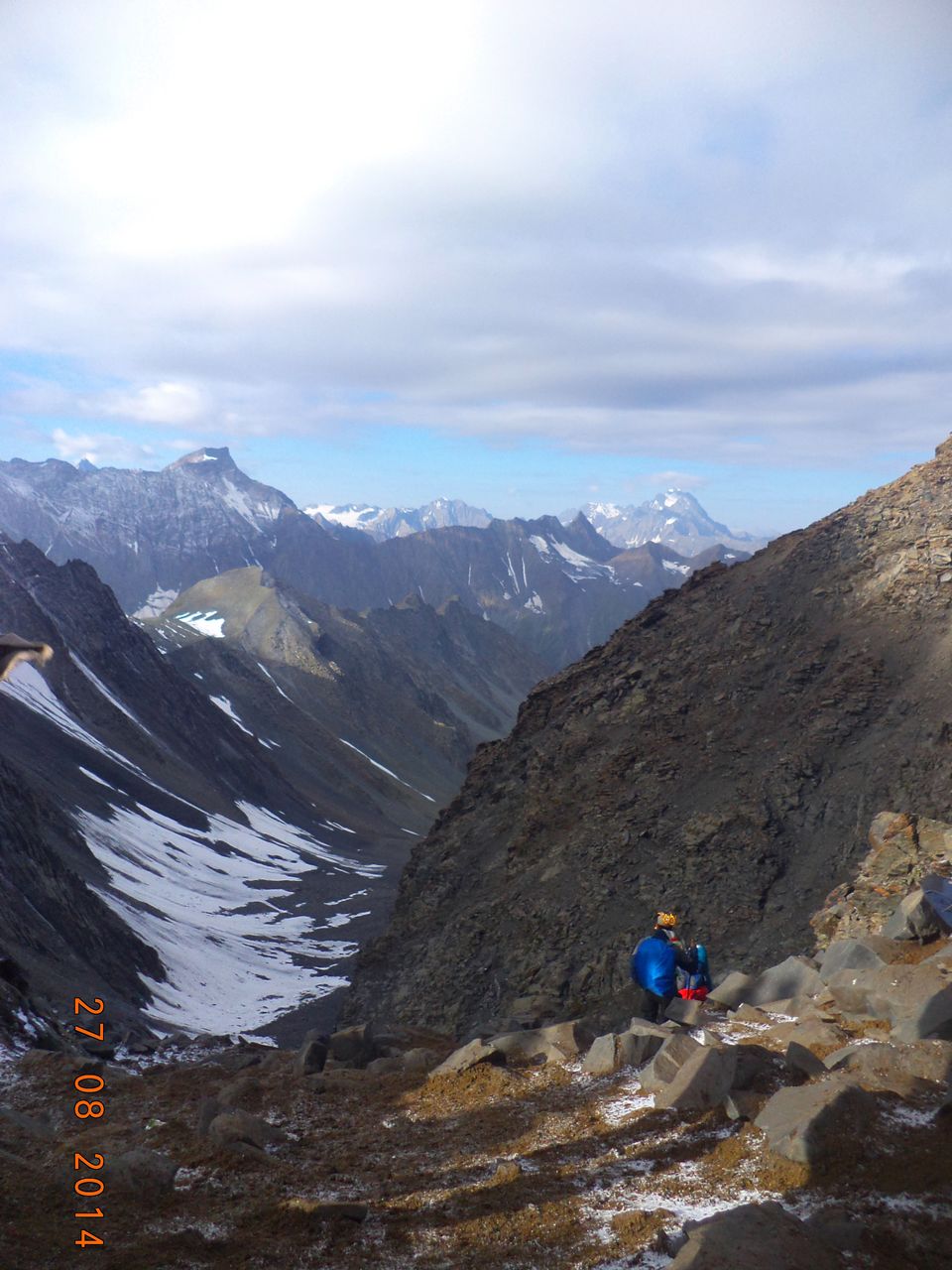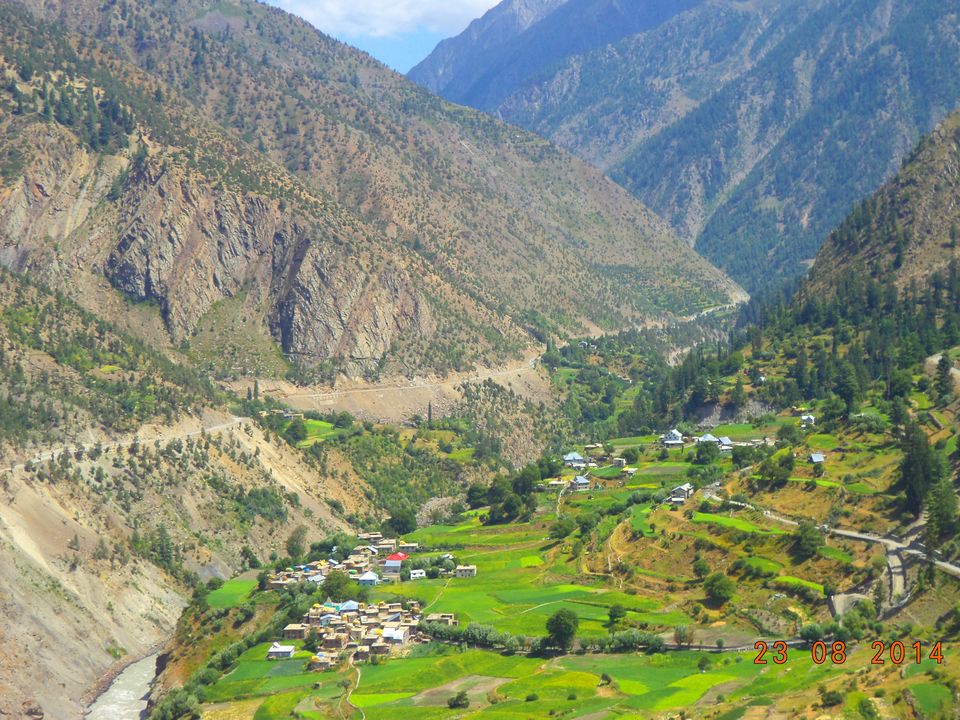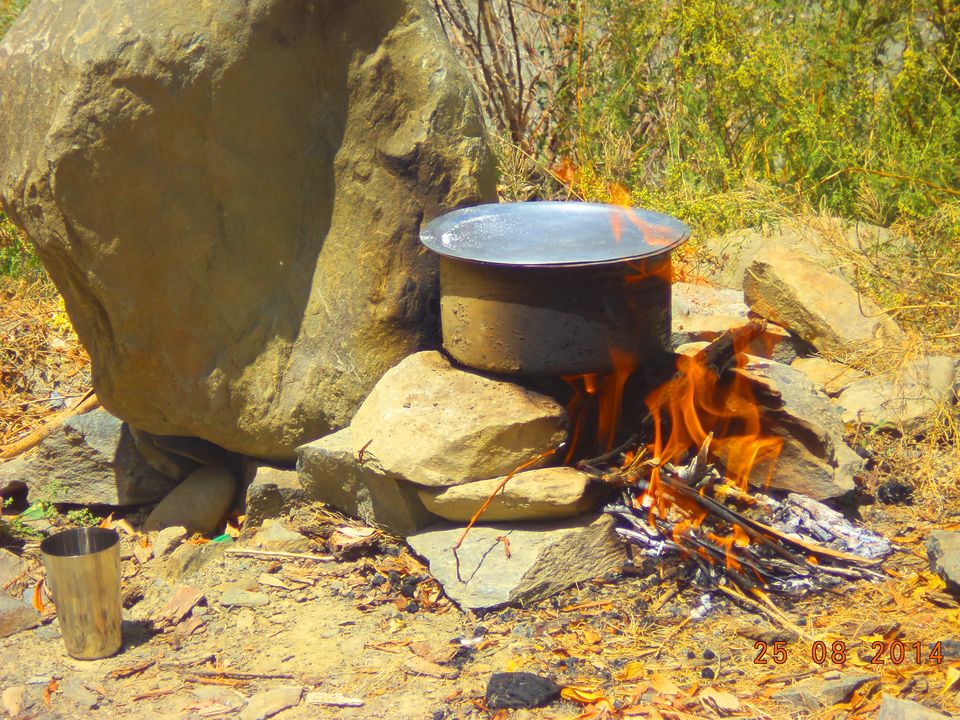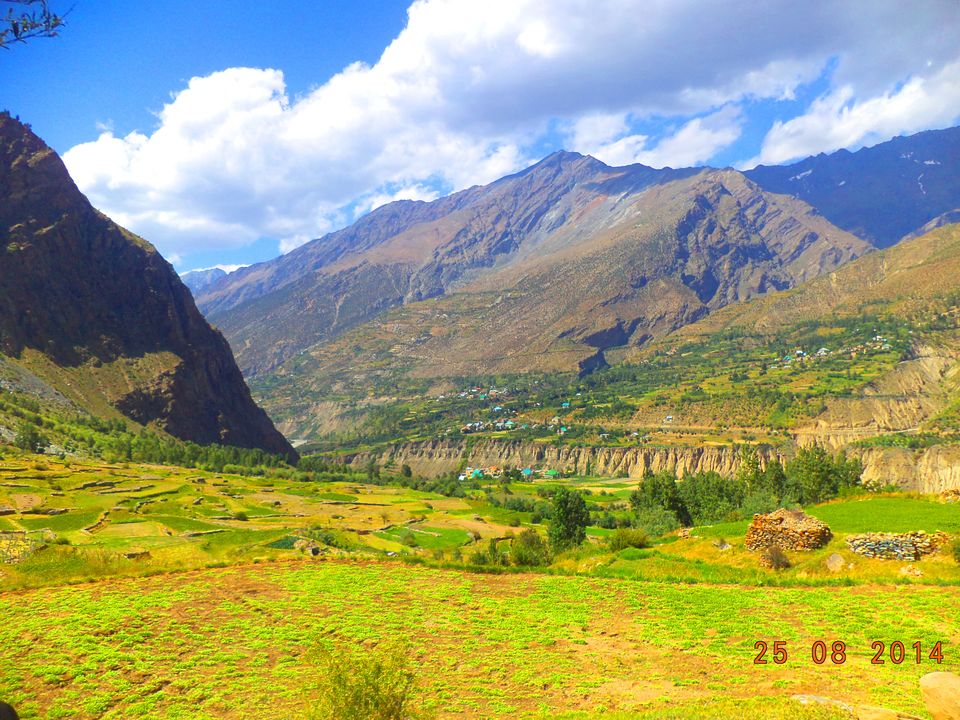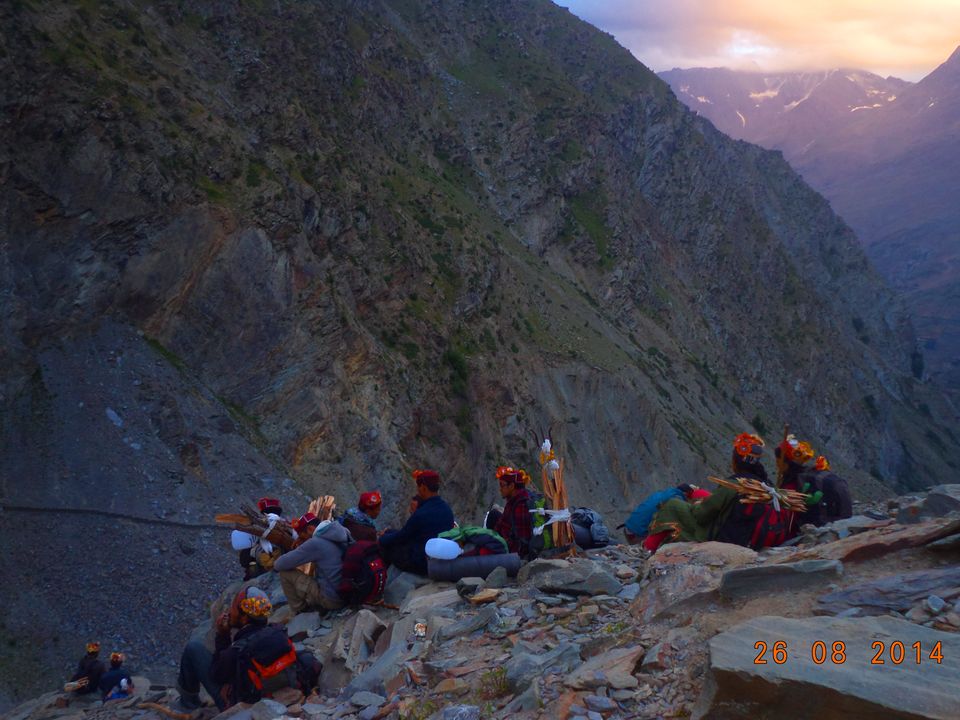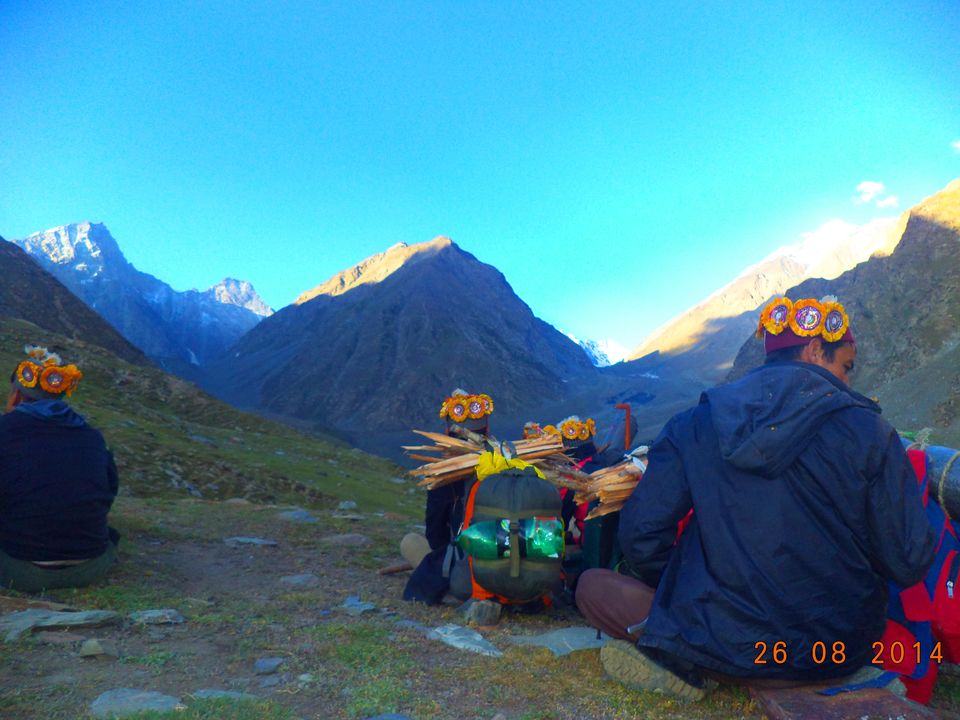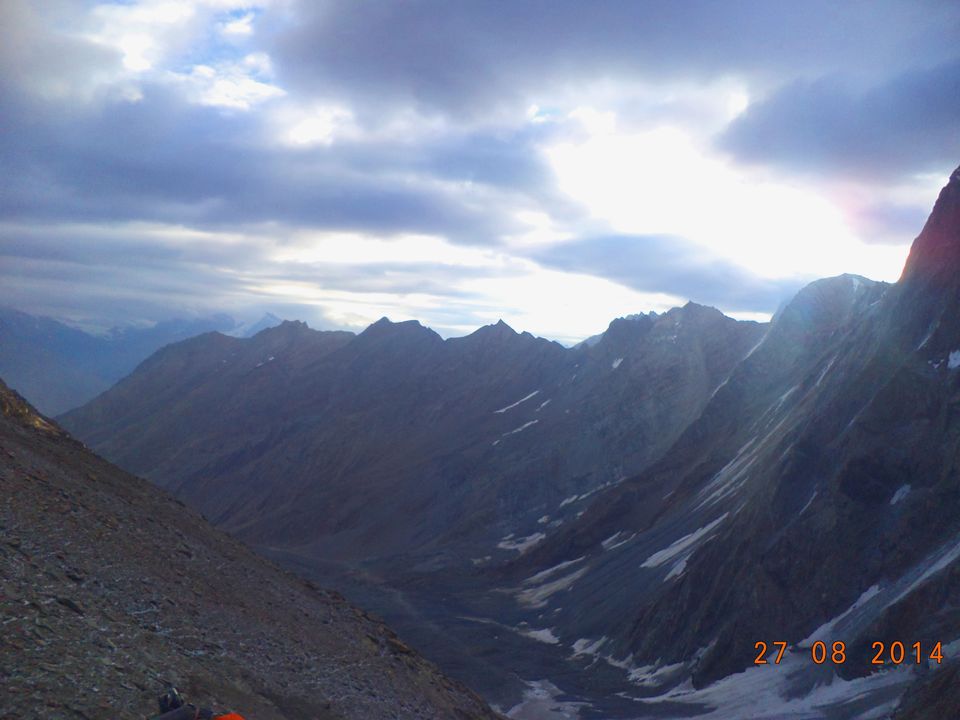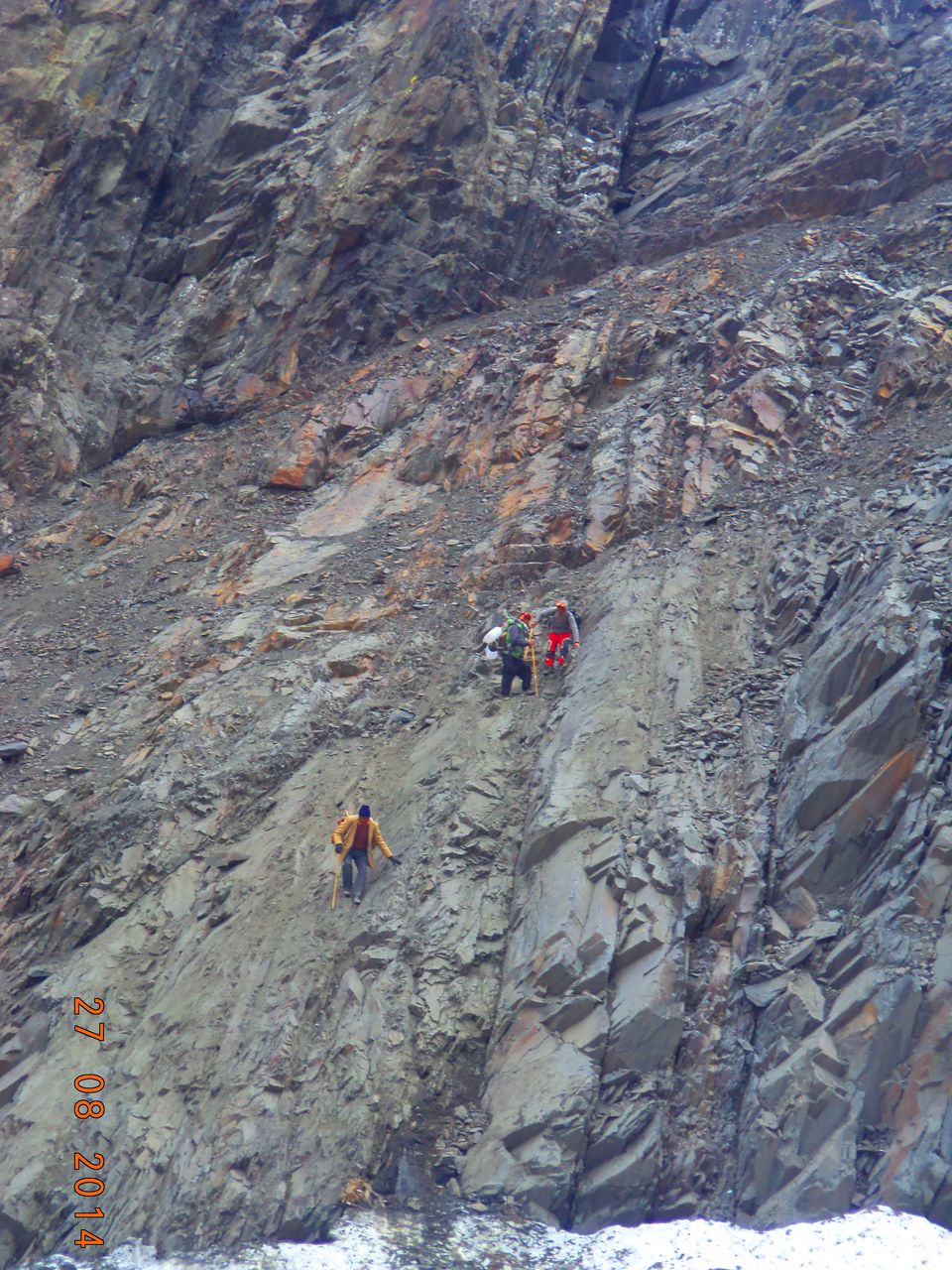 Manimahesh Kailash.
Lord Shiva is believed to reside on this snow-covered mountain. The lake and peak are considered sacred and a fair called as Manimahesh fair (Manimahesh Yatra) is held at the lake each and every year in the month of August and September.
The Yatra held from Janamastmi to Radhastami each and every year. It is believed that on this occasion both Lord Shiva and Goddess Parvati gets the bath in the Lake. For this holy moment lacks of peoples comes from the country and abroad to take holy bath in the Manimahesh Lake. Providing a rare occasion to see and study the customs and rituals of the local peoples. And the glorious view of Manimahesh Kailash touches the hearts of visitors in the morning and at the time of sun rising. Regarding Manimahesh Kailash it is said that no one has been able to climb to the peak.
Local legends clarifying that people point out rock projections, human-like in appearance, and say that one is of a hermit, the other of a shepherd, frozen stiff during their futile effort to reach the top.The Gaddis started calling the land of this mountainous region as 'Shiv Bhumi' ("Land of Shiva") and themselves as devotees of Shiva. The legend further states that before Shiva married Parvati at Mansarovar Lake and became the "universal parents of the universe", Shiva created the Mount Kailash in Himachal Pradesh and made it his abode. He made Gaddis his devotees. The land where Gaddis lived extended from 15 miles (24 km) west of Bharmaur, upstream of the confluence of Budhil and Ravi rivers, up to Manimahesh. Manimahesh was also considered the abode of the three Lords of the universe namely, Shiva, Vishnu and Brahma. Manimahesh was reckoned as the heaven (Kaliasa) of Lord Shiva.
Etymology of 'Manimahesh' signifies a "jewel (Mani) on Lord Shiva's (Mahesh's) crown". According to a local legend, the moon-rays reflected from the jewel can be seen from Manimahesh Lake on clear full moon night (which is a rare occasion). However, it has been inferred that such a phenomenon could be the result of reflection of light from the glacier that embellishes the peak in the form of a serpent around Shiva's neck.A rare event of the first sun's rays falling on the Mani Mahesh peak is seen in reflection in the lake like saffron tilak. Pilgrims also start trekking from Lahaul and Spiti pass through Kugti pass. This take around 6days from Shri Trilokinath Udaipur to Mani Mahesh in the hands of the nature wihout getting touch with civilization. No words to explain this magical yatra.