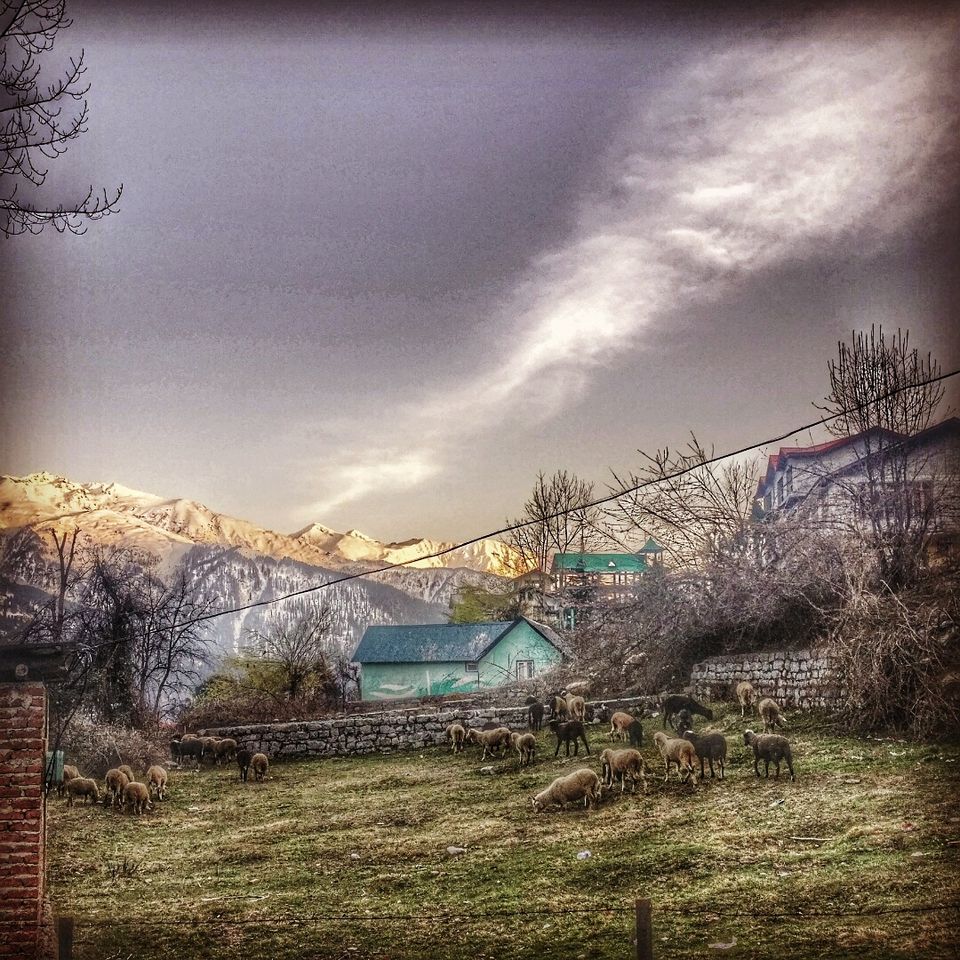 Manali is one of the most sought-after hill stations for north Indians and rightly so. While Delhiites flock it all the year round due to its cool weather, easy accessibility and picturesque location, it is also a gateway to travellers venturing beyond into the tougher terrains of Spiti, Leh and Ladakh. This bustling town of Himachal has something for everyone - the rich, the poor, the tourist as well as the traveller. I have been to Manali five times already and will be visiting it again some time soon. I have always been a budget traveller and with this blog, I wish to help all those stuck in their cubicles awaiting the slightest opportunity to run away to the mountains (just like me). Here's my guide to Manali, sans any reservations, bookings et al.
Full of shops, eateries and jam-packed with tourists, this is the most crowded place of the town. Do enjoy their traditional Siddu dish available at various eateries while shopping for souvenirs, woolen clothes etc. If you are not into crowded touristy places like me, head beyond Mall road and explore the Nature Park, a stone's throw away from the main market area.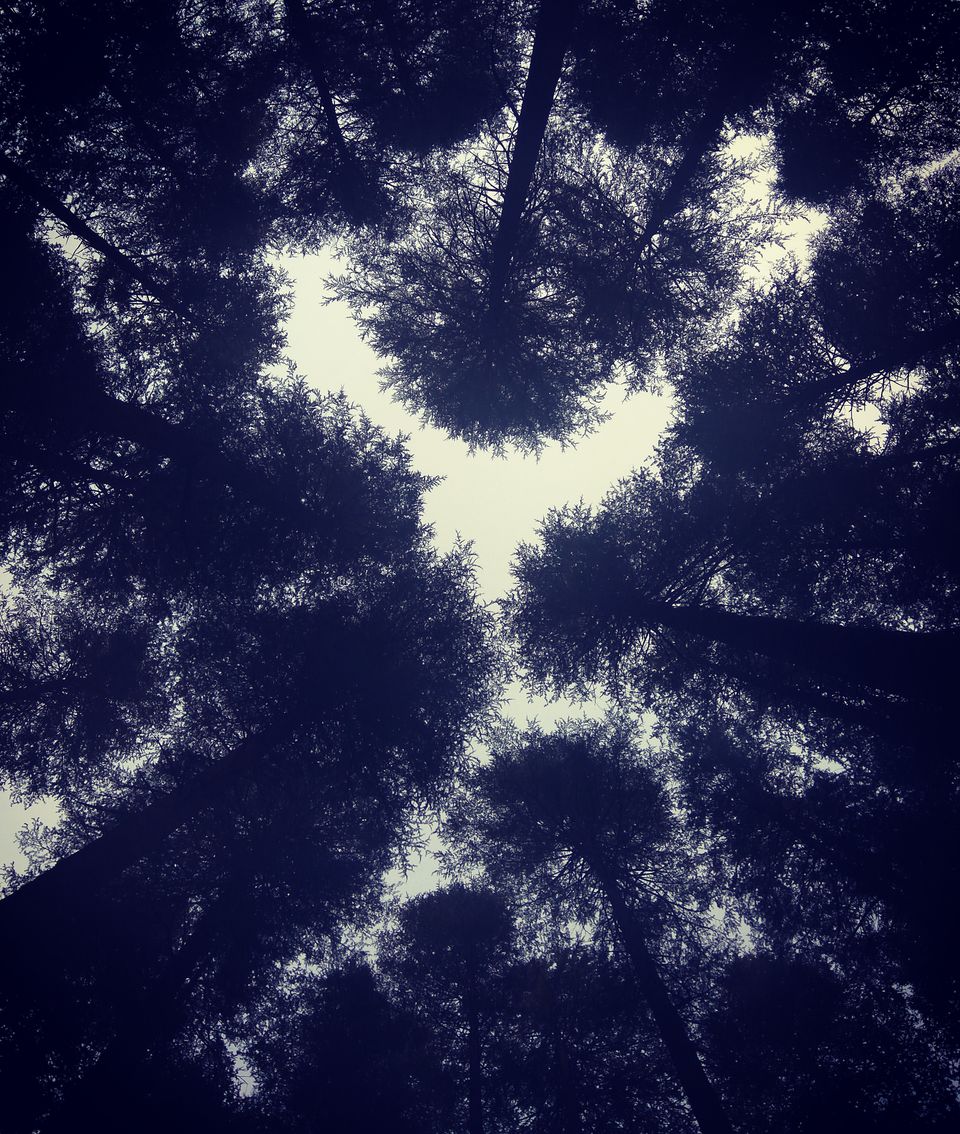 Though it's just a few metres away from the maddening crowd, this place is unbelievably quiet and serene. Take a stroll amid the lush greenery, talk to the chirping birds, listen to the sound of the wind, let your feet down into the freezing Beas river.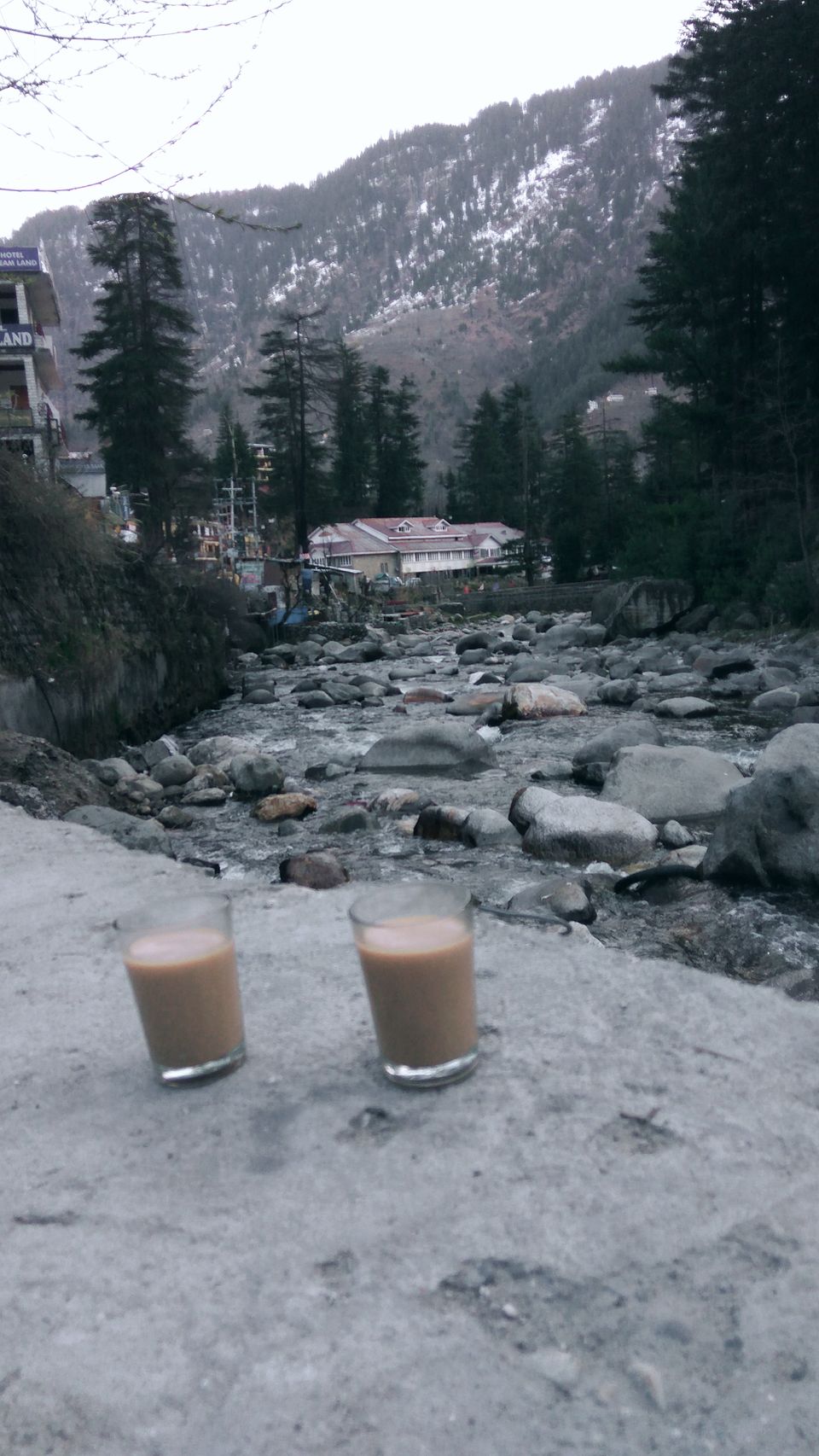 Take a break and enjoy a sumptuous meal at Johnson's Cafe. Though it can be a bit expensive, this cafe is one of the best in Manali and demands your visit at least once. Nestled amid a sprawling lawn overlooking the snow-clad peaks, the cafe has a very welcoming and warm vibe about it. Take a seat outside and enjoy the surreal view while reading a book with some delicious coffee. Sounds tempting, doesn't it?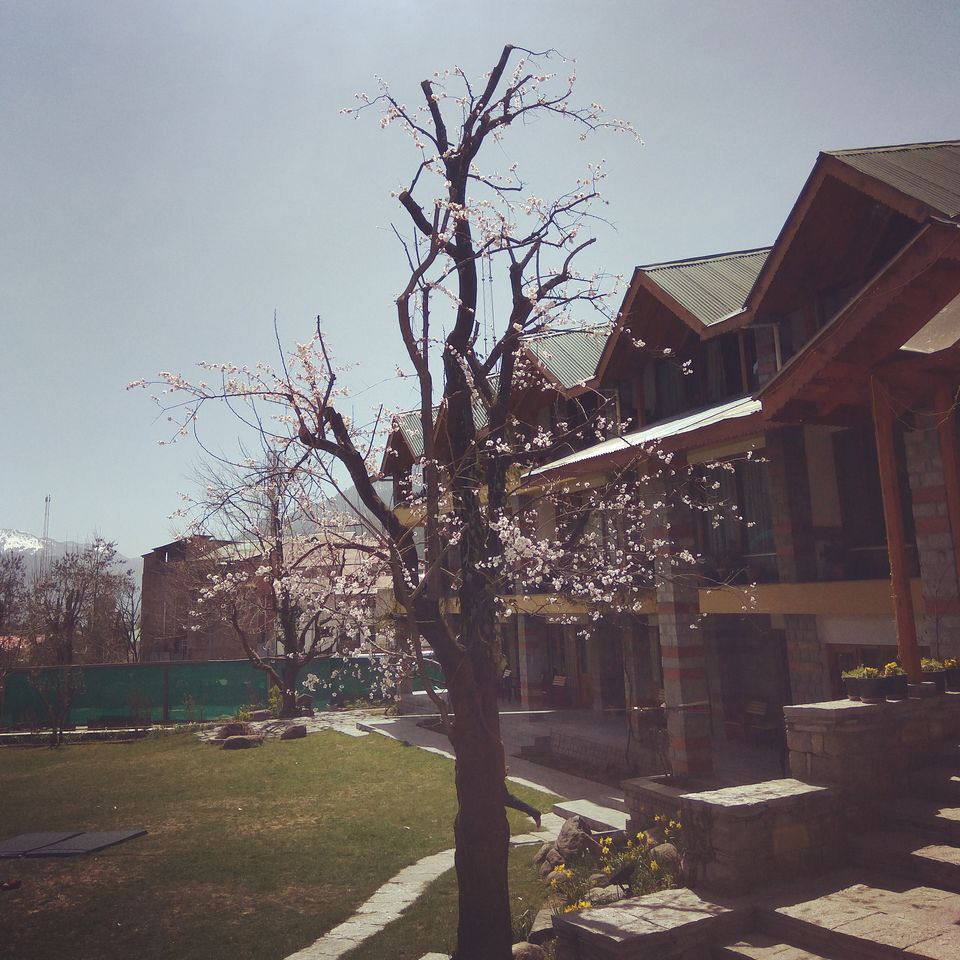 Head towards Old Manali for cheap accommodation, plethora of great eating options and a grander view of the Himalayas. The walk to Old Manali is a little steep but you will undeniably stop at least five times, completely awestruck by the view.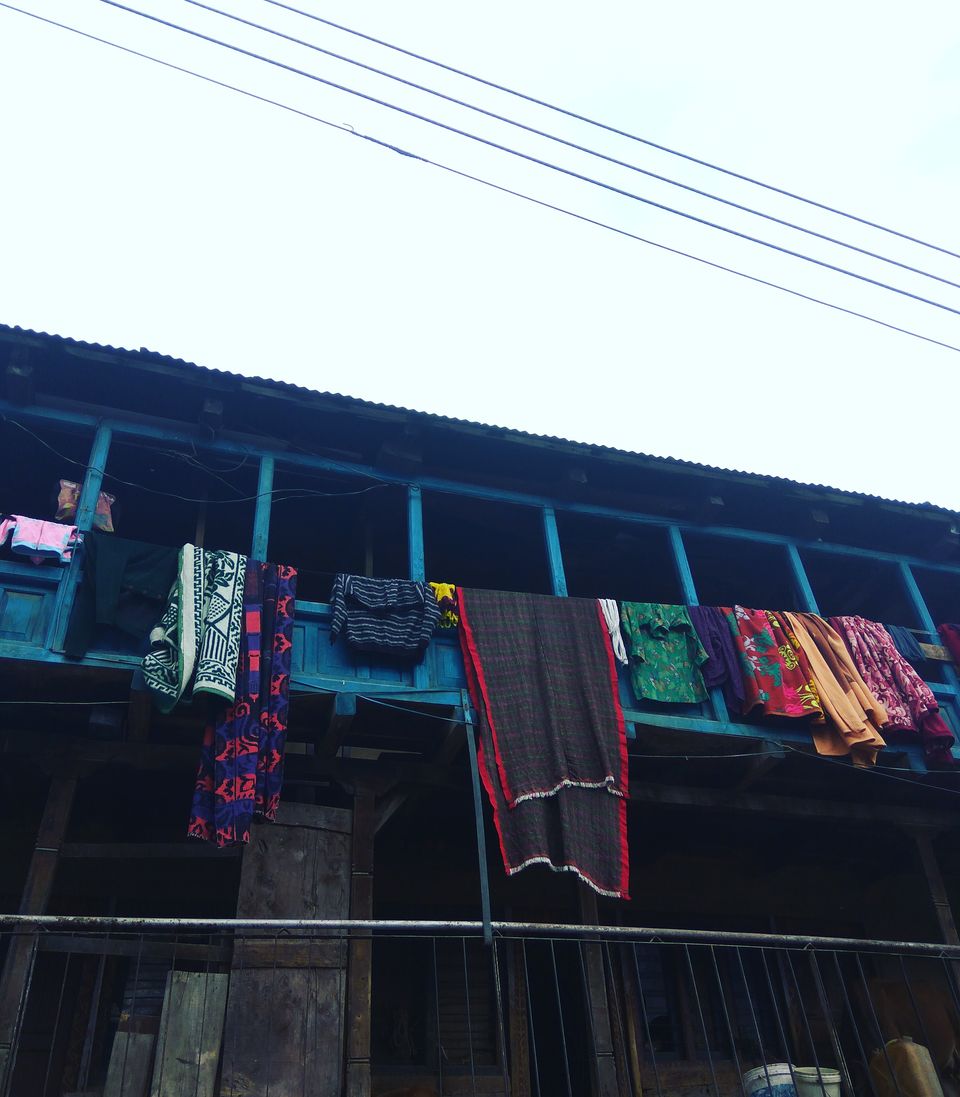 The last stop for your trip can be Vashisht, a small hamlet between Manali and Solang. When I visited Vashisht the first time, it felt a lot like a condensed form of Kasol. Though crowded towards the beginning, this is a quaint village relatively untouched by commercialization as is the case with Manali. There are a number of restaurants here as well, though nothing lavish. Vashisht offers a great sneak-peek into the day-to-day life of villagers in Himachal and the home-stay options in the village offer incredible views at dirt-cheap prices (Rs250-Rs 300 per night). However, no other services like food, beverages are provided.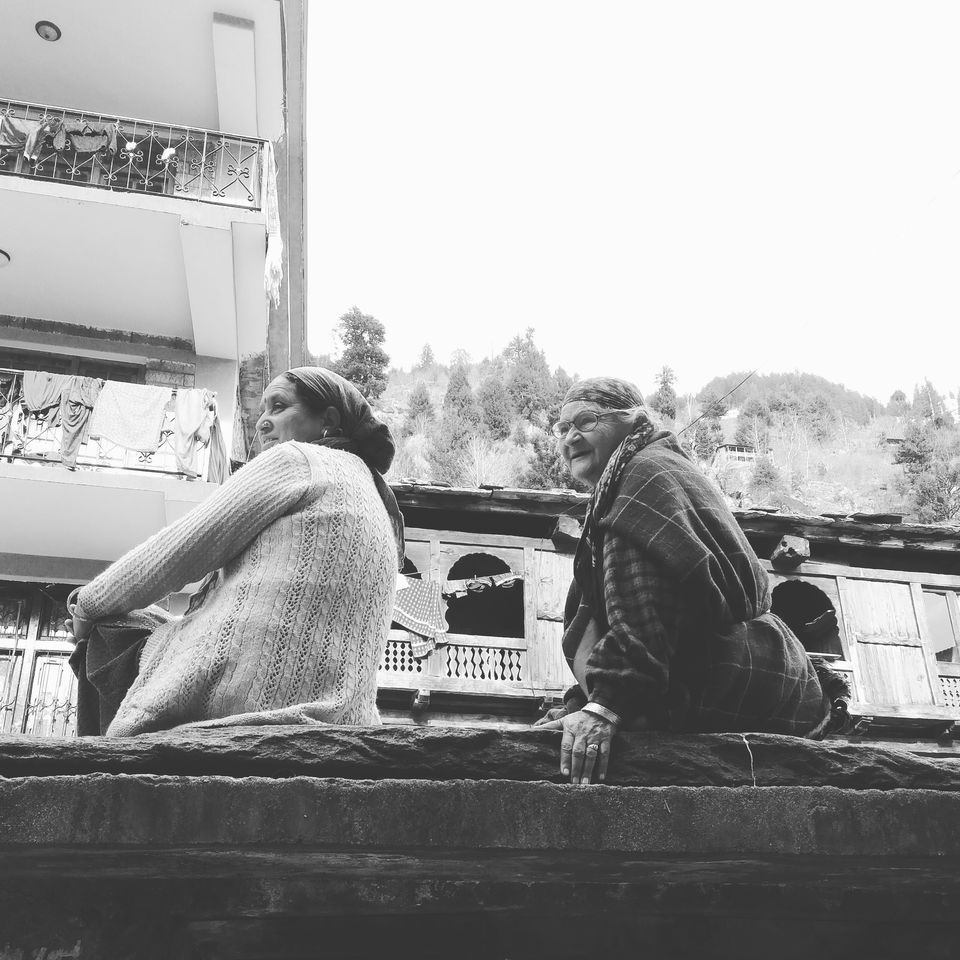 On the way, you will find plenty of hotels offering rooms at Rs 800-Rs 1,000. For the glutten in you, there are innumerable options like Kathmandu Cafe, Cafe 1947, Rose Garden Restaurant, Born Free Cafe etc down the road alongside the river.
Head out the next day for some snow-fun in Solang. You can easily take an auto for Rs 200-300 and you will be there in around an hour. The journey to Solang via the Manali-Leh highway is as picturesque as one can imagine. Trust me, no Instagram filters are required to beautify this beauty. Once you reach Solang, you will realise you are engulfed in an expanse of white for as far as your eyes can see. It's a sight one can simply not forget. While you are freezing and completely mesmerized, how about some hot coffee and Maggi? There are a number of small eateries in the Valley which serve the common, mostly north Indian dishes (pav bhaji, chhole bhature). In Solang, you can just enjoy the view, play with the abundant snow or try some of the adventure activities like paragliding.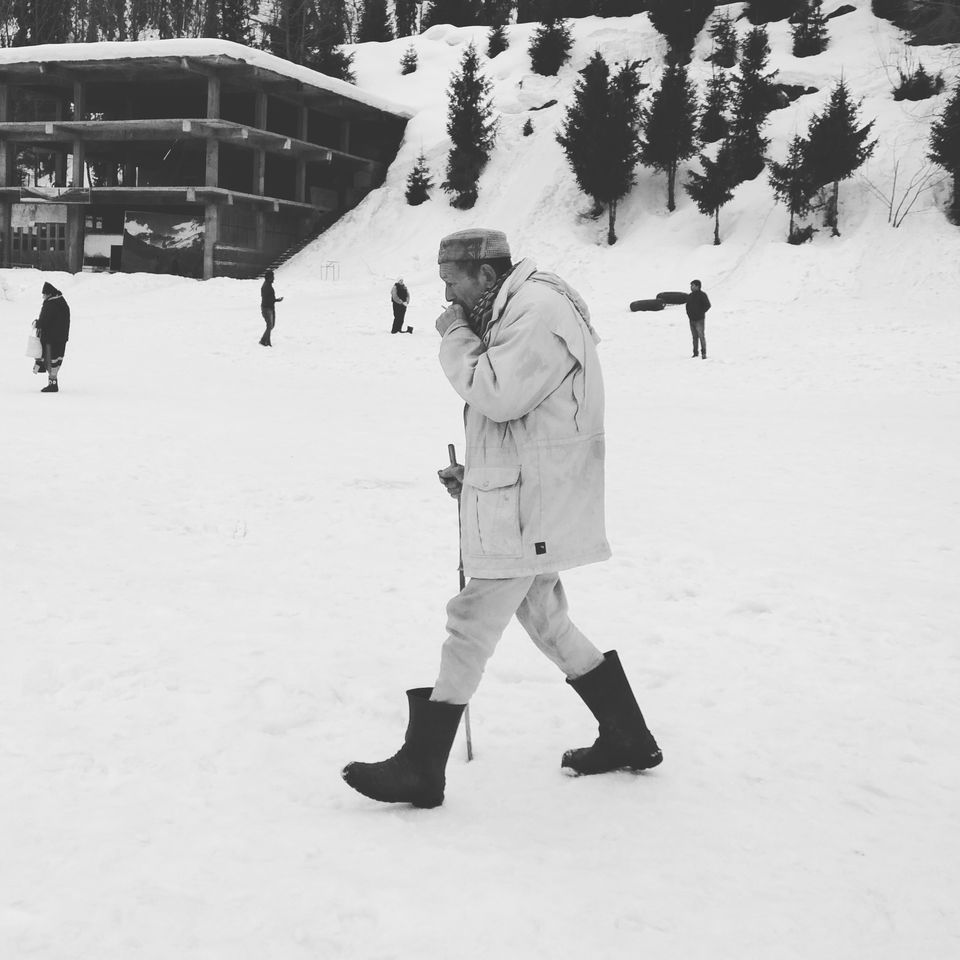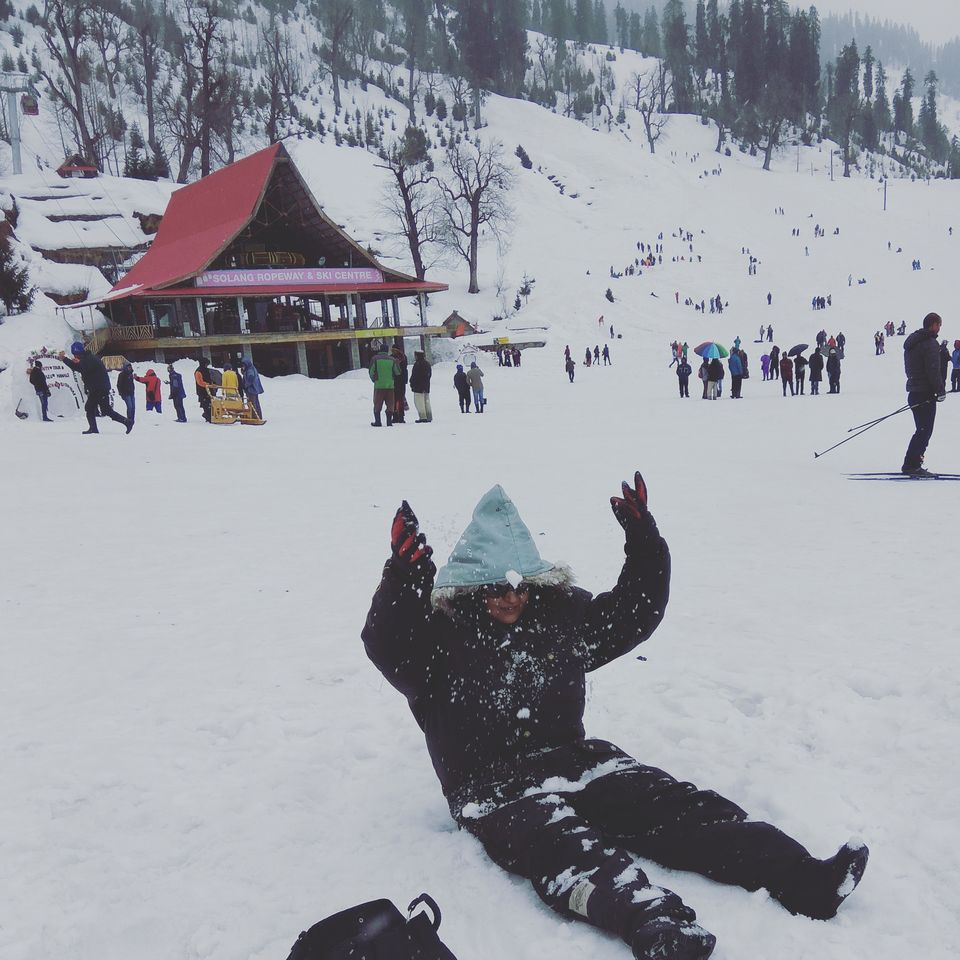 After spending a day or two here, you can head back to Manali which only takes about 20 minutes.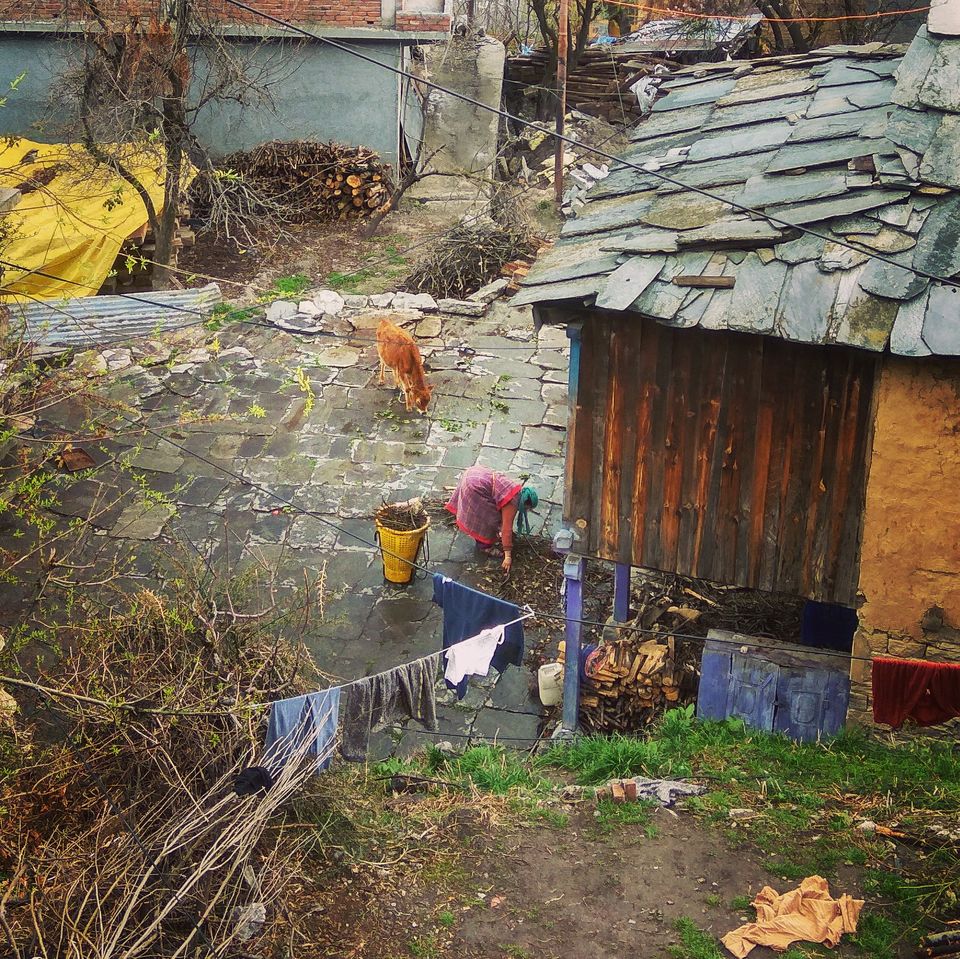 Manali, though not considered to be an offbeat tourist destination has a lot to offer that is still novel and untouched despite being the tourist hub. All you need to do is get out there and explore.
Happy tripping :)
Frequent Searches Leading To This Page:-
delhi shimla manali dharamshala tour package, places to visit in old manali, shimla manali road trip, 1 night 2 days manali itinerary, top manali tour packages with prices from delhi