During my tour of Himachal Pradesh, i discovered a fabulous little spot for a getaway into the mountains. Nestled reasonably high up (at nearly 9000 feet above sea level), Prashar proved to be one of my most memorable stops on the trip.
Tourism has not yet stamped its presence on Prashar in the way that it has in many other parts of Himachal Pradesh. The crowd that it draws primarily comes to visit the pagoda-like Prashar Rishi temple and see the alpine lake (pictured above). The nights can get quite cold, and the accommodation options are fairly basic, so most people prefer to head back to Mandi as evening falls. Chances are that the night and early morning will be idyllic.
Location
The little settlement (it isn't even a village) is accessible by road from Mandi, an approximately 50 kilometre drive away. The last 20-odd kilometres consists of steep climb up a narrow dirt track of sorts. Motoring up and down is in itself a thrilling experience (if that sort of thing works for you). If you're more fit and adventurous, you can opt to get there on foot. A lot of trekking companies offer guided treks to this little mountain hideaway. A quick internet search should find you good people to do this with.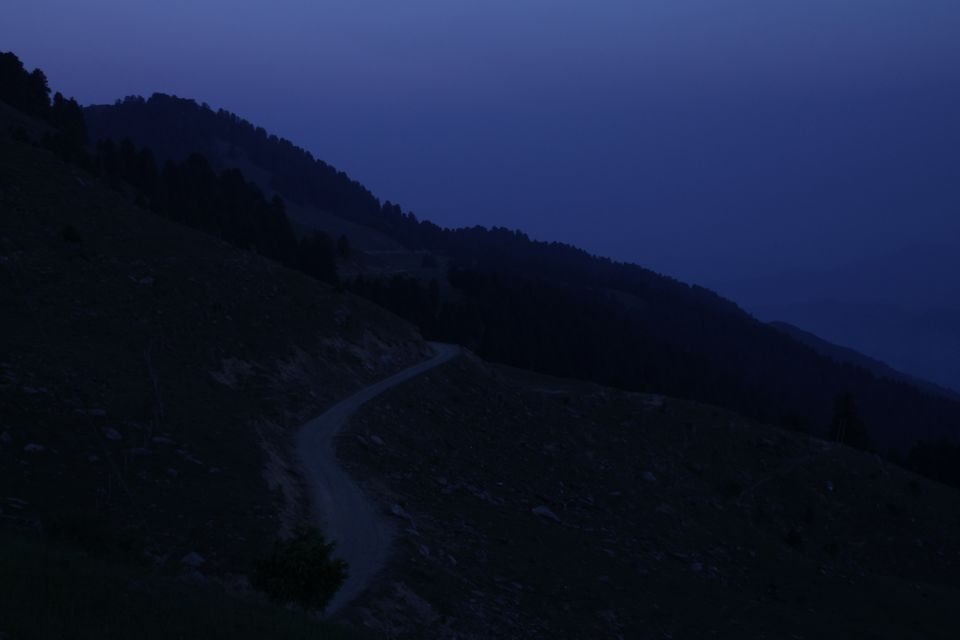 When to go
I've seen some fabulous pictures of Prashar in the winter (entirely covered in snow) and would love to go back there to see it in that form. However, it is probably more sensible to visit at times when the weather is more conducive to life forms. The locals recommend the period from May to October.
What to do
Prashar is perfect for the active traveller, the couch potato and everyone in between. If you are the kind that likes a holiday to involve physical exertion, you will definitely find it here. Exploring the lake, the temple and the surrounding locales will leave the average person sufficiently exhausted. If by some miracle you do still happen to have the energy to do more, you can meander through the gorgeous landscape endlessly. However, if all you want to do is laze, around, you can do that comfortably too, whilst gazing at some stunning views of the Dauladhuar, Pir Panjal and Kinnaur mountain ranges. Since it isn't a bustling destination, there are no cafes or "entertaining" tourist attractions per se. It's the kind of place that is best enjoyed when you take your company along.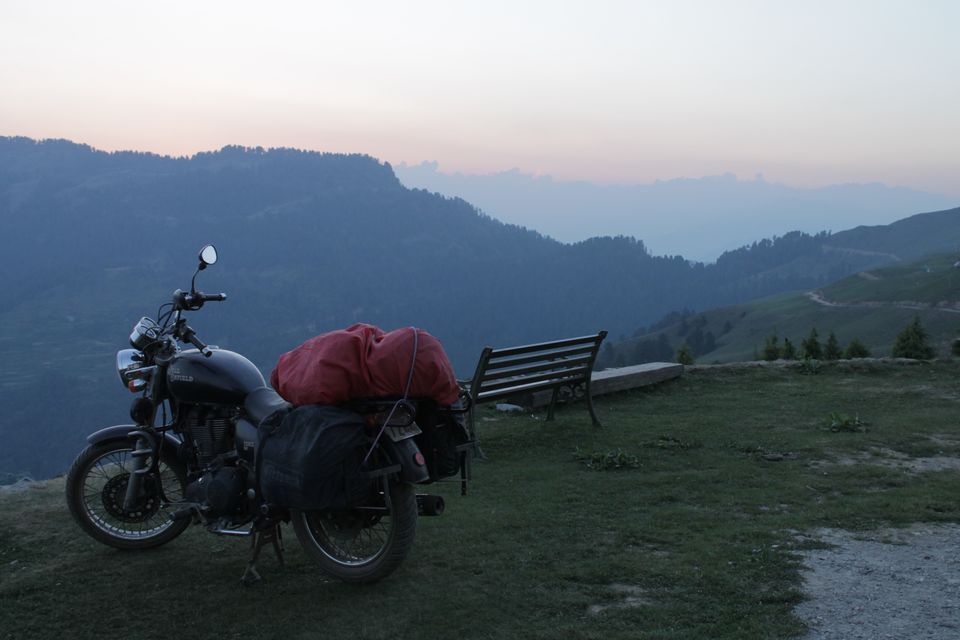 If I were to spend some time there again, I would probably use my day like this (in sequence): (i) wake up early enough to catch the sunrise; (ii) grab a light breakfast with some piping hot tea; (iii) spend the rest of the morning exploring the place on foot; (iv) recover from the morning's exertion with a picnic lunch on the grassy slopes overlooking the lake, followed by a long afternoon siesta; (v) knock back some more hot tea; (vi) play frisbee, or do something outdoorsy in the evening, until it's time to surrender myself to ogling at the sunset; (vii) once darkness falls, I'd find some warmth (ideally around a campfire) and reload on the carbs (and more tea); and (viii) soak in the starry night sky, until I pass out.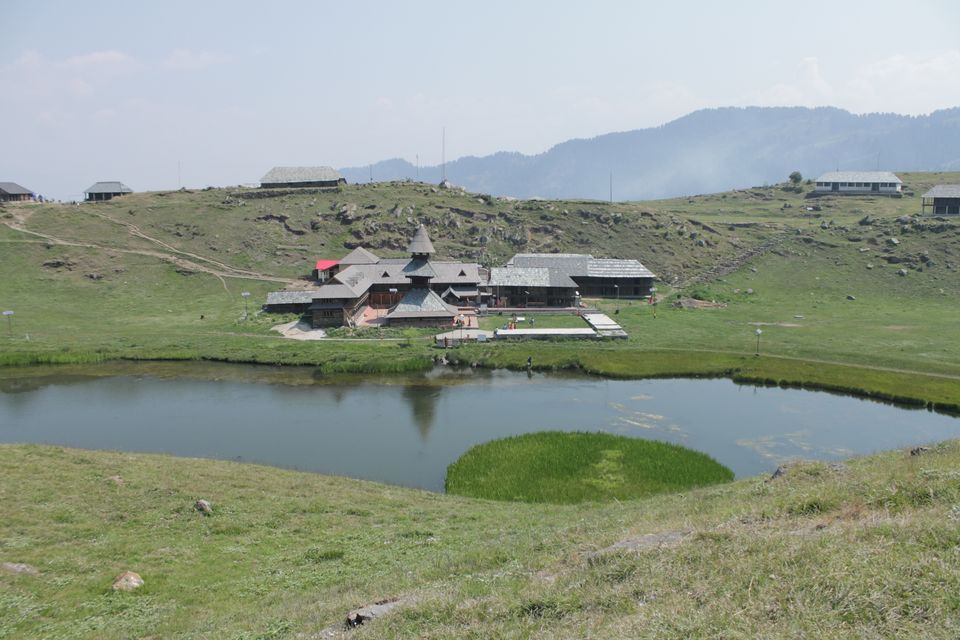 Food and Stay
Options for food and stay are fairly basic. There are two rest houses (one run by the Forest Department and the other by the Public Works Department), where you can get spacious and comfortable rooms starting at about INR 500 for a night. Rooms are in limited supply though, so you either need to book ahead, or go there hoping for the best. There are also some campsites around the lake, where you can rent tents or pitch your own. I opted to set up camp inside the Forest Department property so that I had access to basic facilities (read electricity and a washroom). The caretaker was also happy to cook some simple food (Dal and Rice) for a nominal charge. If you're fussy about food, it is best to take whatever you want along with you. There is also a tea stall near the lake, so your chai cravings will be adequately catered to through the day.
The Verdict
Prashar is quaint, pretty and non-fuss. It also comes with its fair share of folklore (which I didn't delve into because I haven't yet been able to tell the truth from the tales). The lake itself didn't blow me away. A lot of people refer to it as a "blue-water" lake, but it was definitely not particularly blue when I saw it. But the views are stunning, the people are warm and the weather is legit mountain-type.
So, if you're headed into Himachal, and looking to catch some lovely views, inhale some fresh air and get some down-time away from the din of the city, I'd recommend that you put Prashar on your list of places to explore.