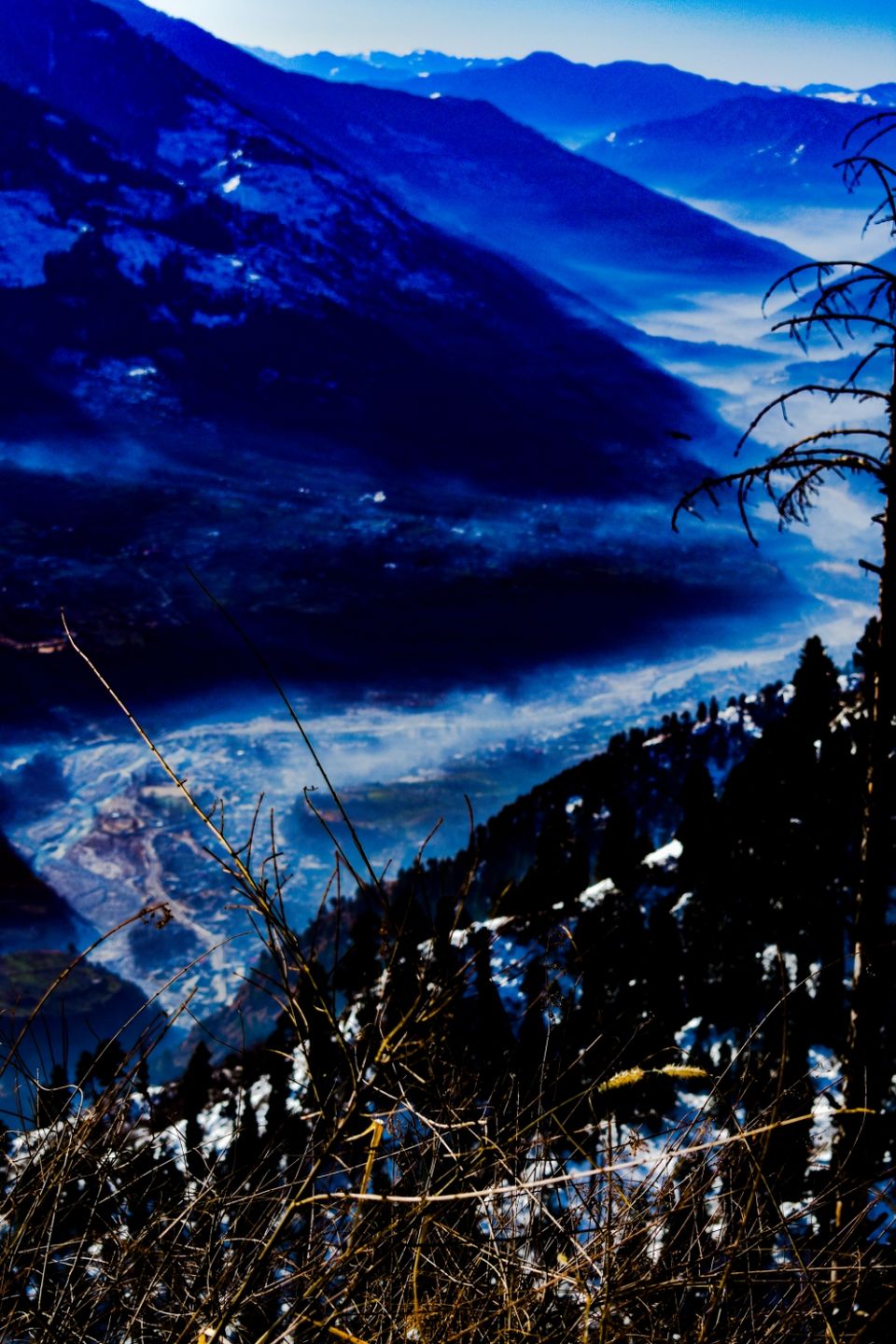 After a long bus ride from Shimla, we had checked in the previous day at Manali's Hotel Chandermukhi for a good night's rest.
Day 1, left for Patlikuhal and headed straight off to last inhabited village Riyara.
After a hour and a half journey along tiny mountain roads, we reached our destination.
We were expecting a basic village, just like how villages are described in our country;
to our surprise, we were amazed at how good even a remote village looks.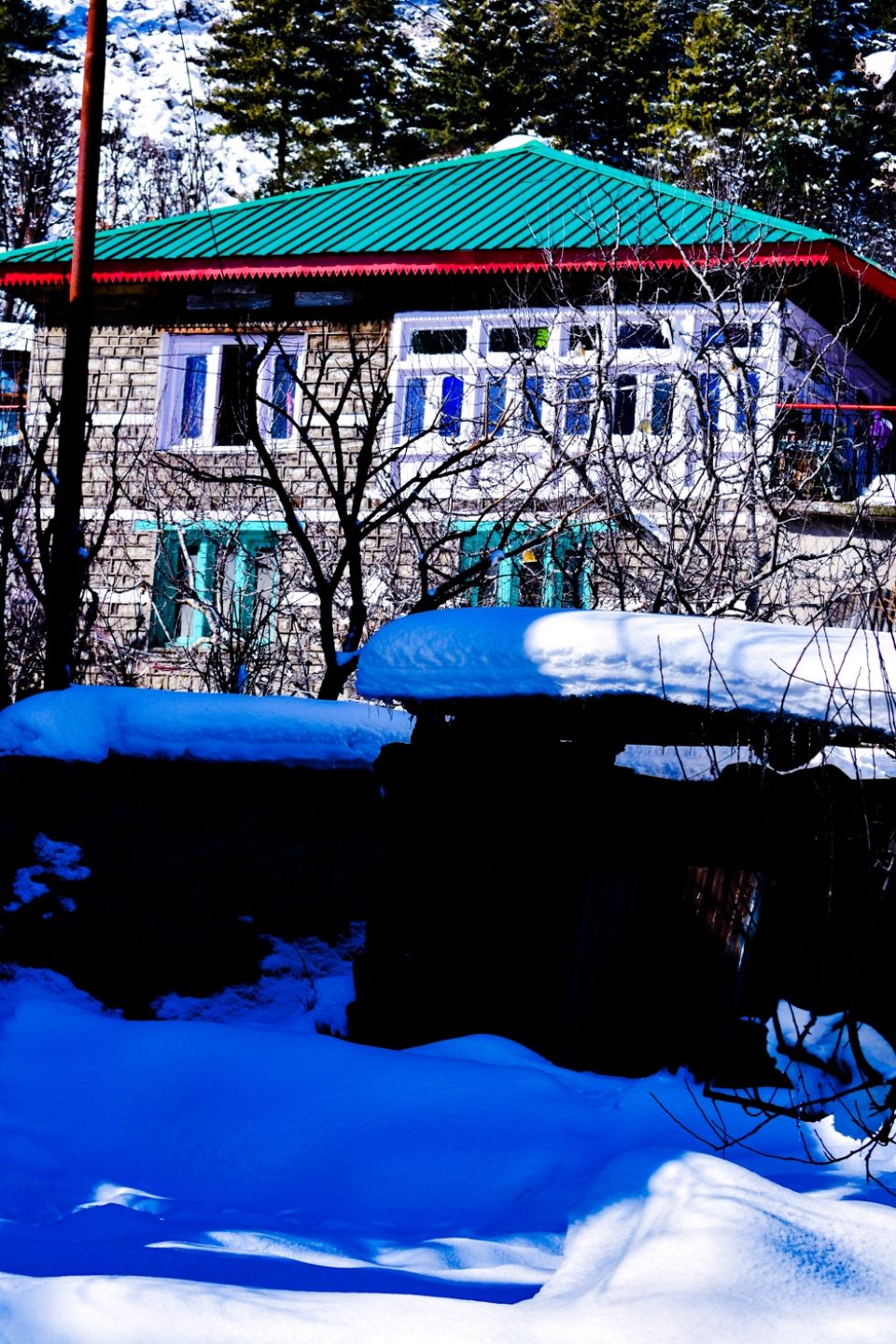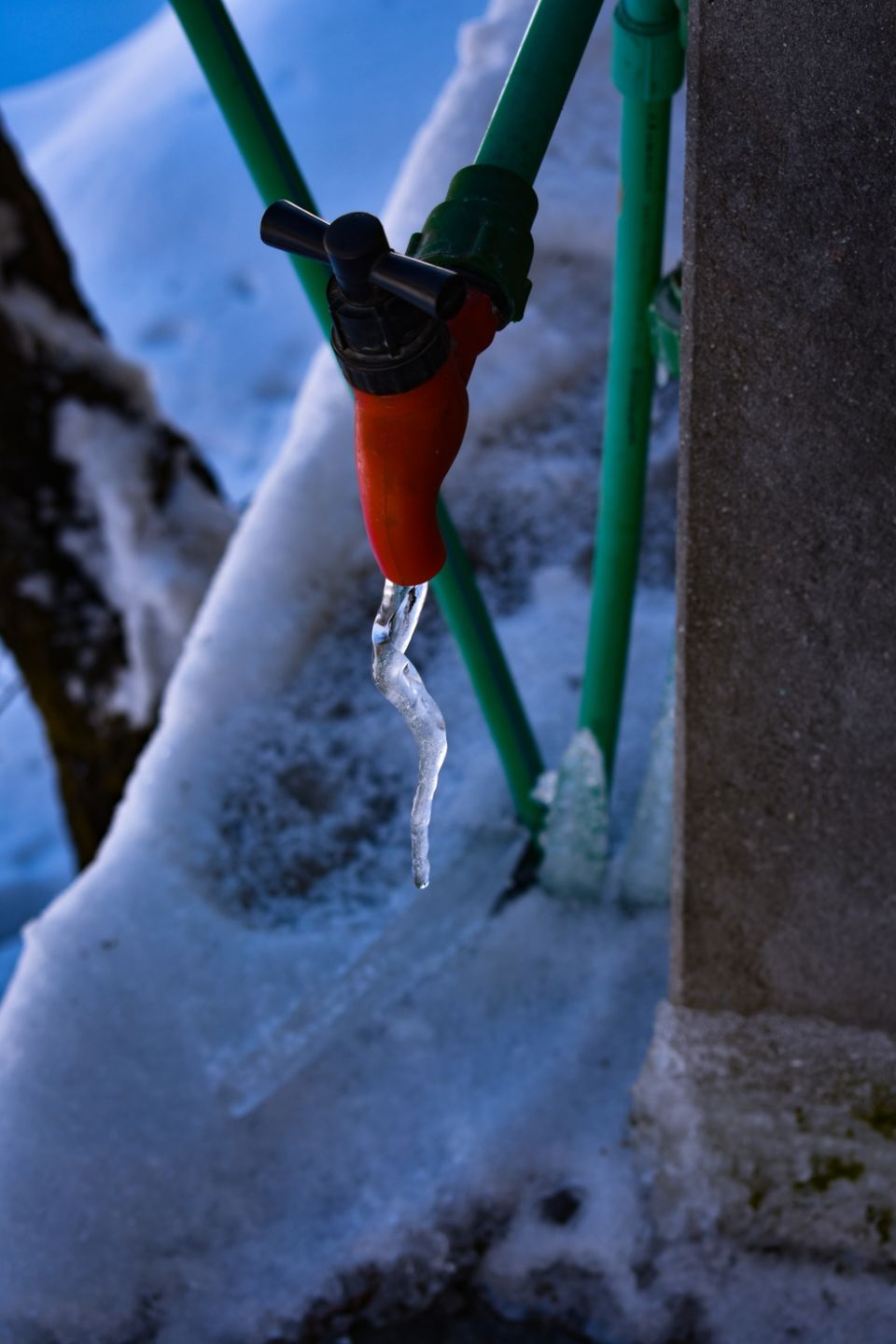 We then prepare ourselves mentally, had our introductions with our guides and headed off to the trek.
We were gifted with splendid views of the Kullu Valley, the apple orchards and the Beas river along the way.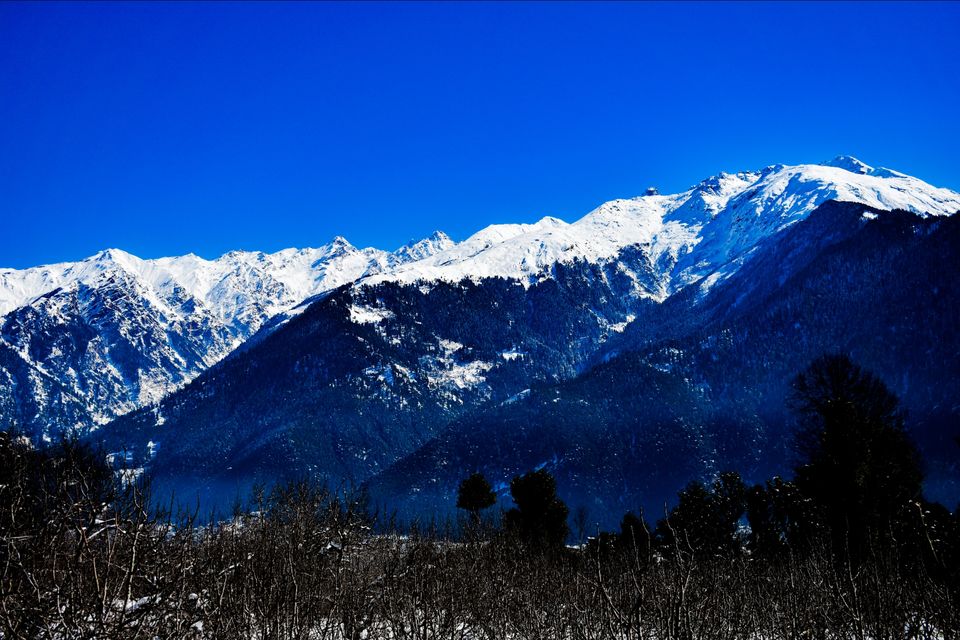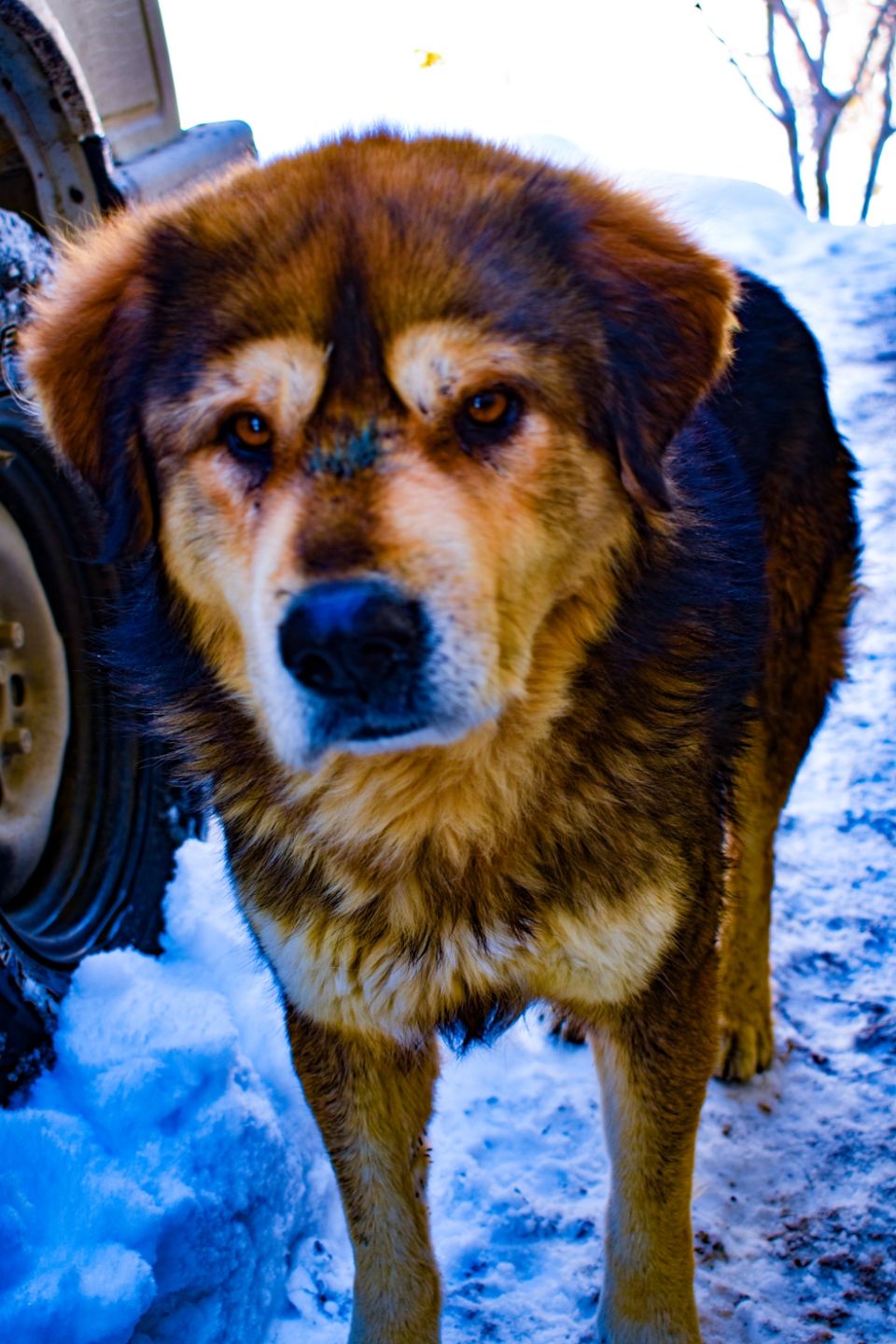 We had a pitstop for lunch on the way and were treated to the stories and legends of the mountains nearby.
Finally, after a long day's trek, we finally reached our camping site, a mountain cabin !
Built with just wood and stone, we were initially skeptical on whether it can help us battle the freezing cold that sets in for the night.
Brr. But the views from the cabin stole the limelight!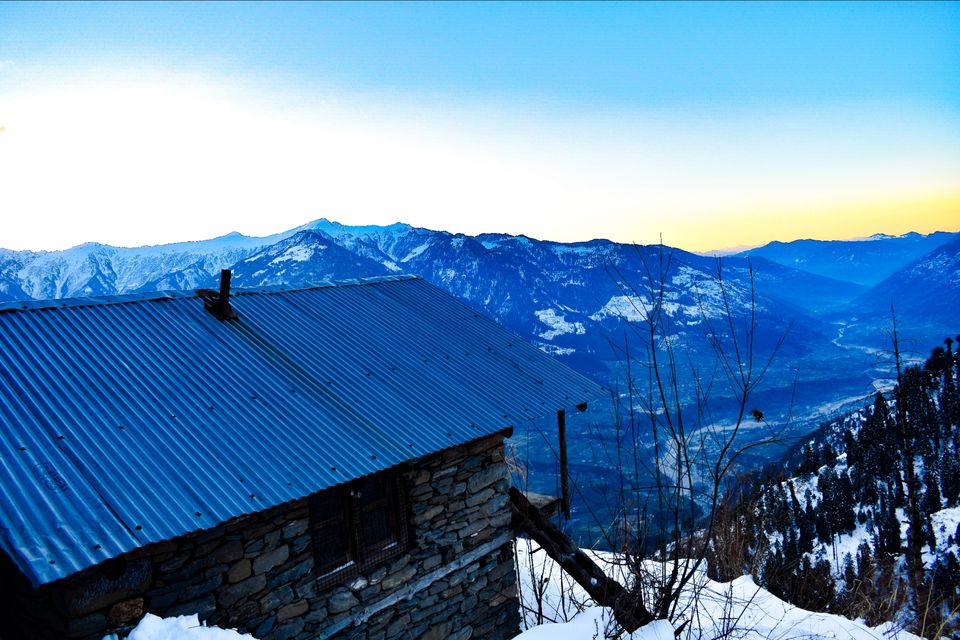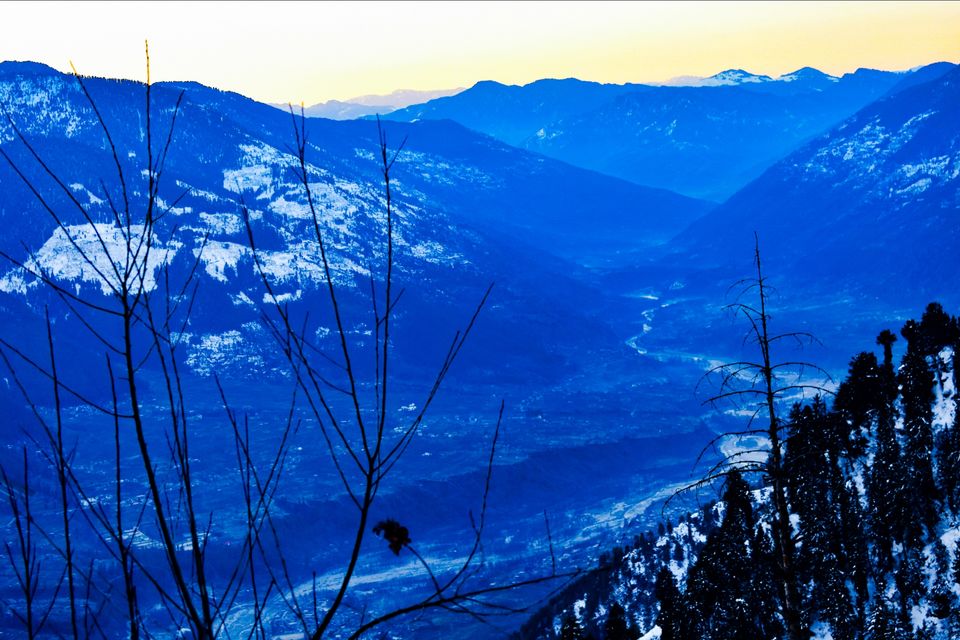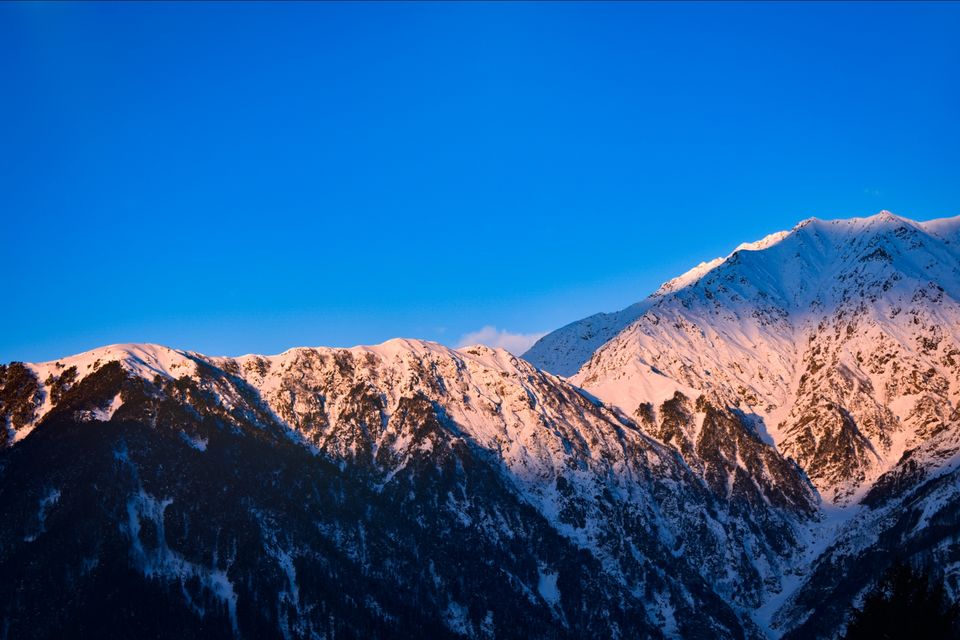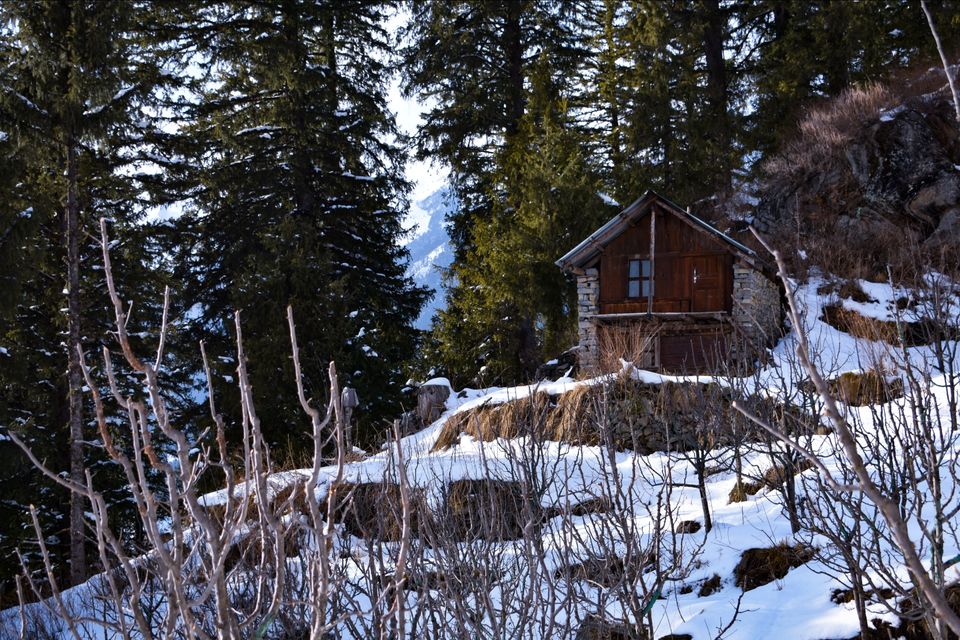 The night set in, and after having dinner our worst fears set in. With temperatures falling steadily and hitting -20°c at a point, we somehow made it through the night, tucking in our trusty sleeping bags and even donning Balaclavas !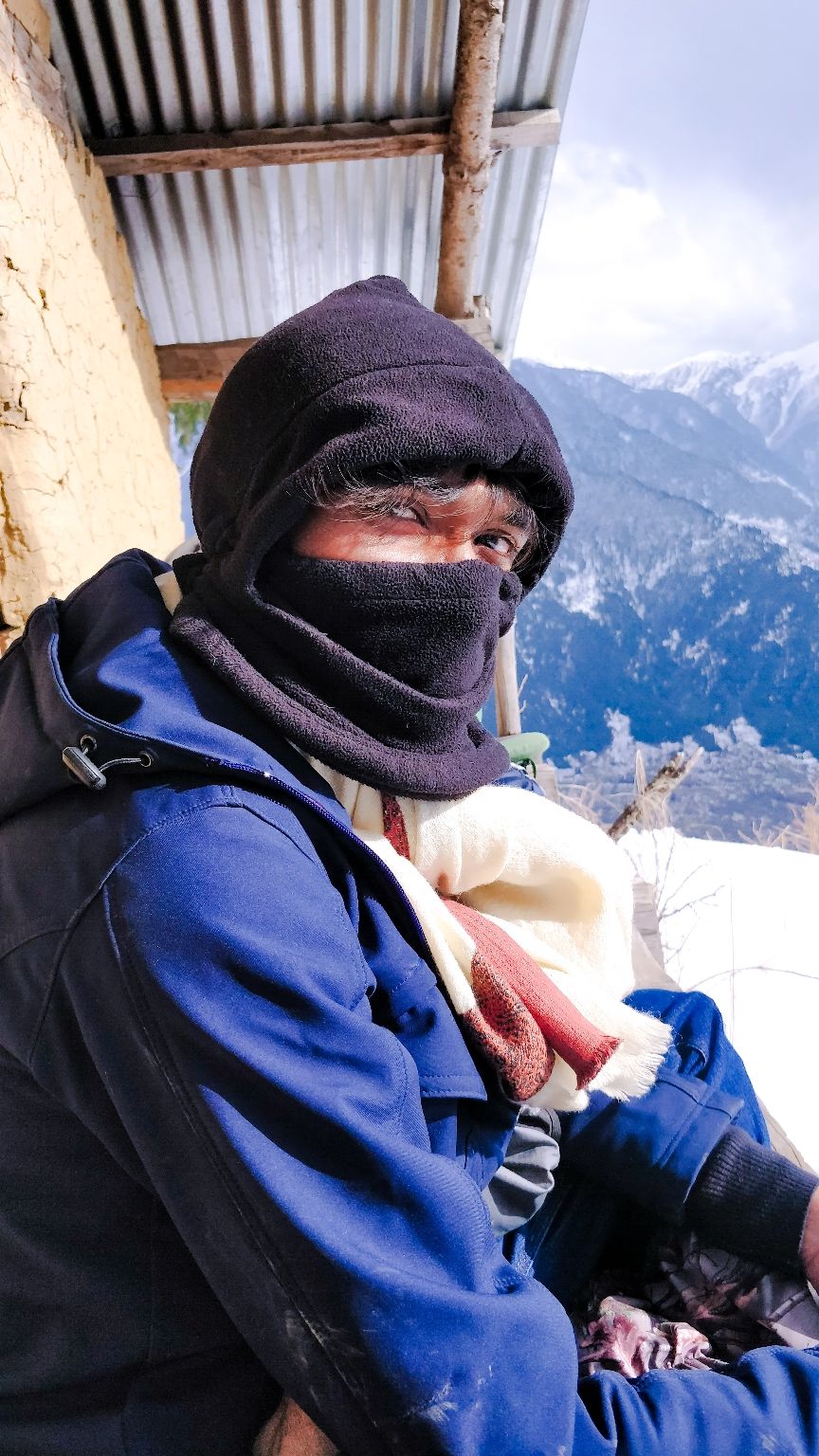 The day started late, we rose at 8 AM with a good village style breakfast of rice and delicious mutter paneer. We decided to head higher.
We were greeted with lots of animal tracks on the snow. Our guide quickly pointed out a couple of bear tracks near the campsite.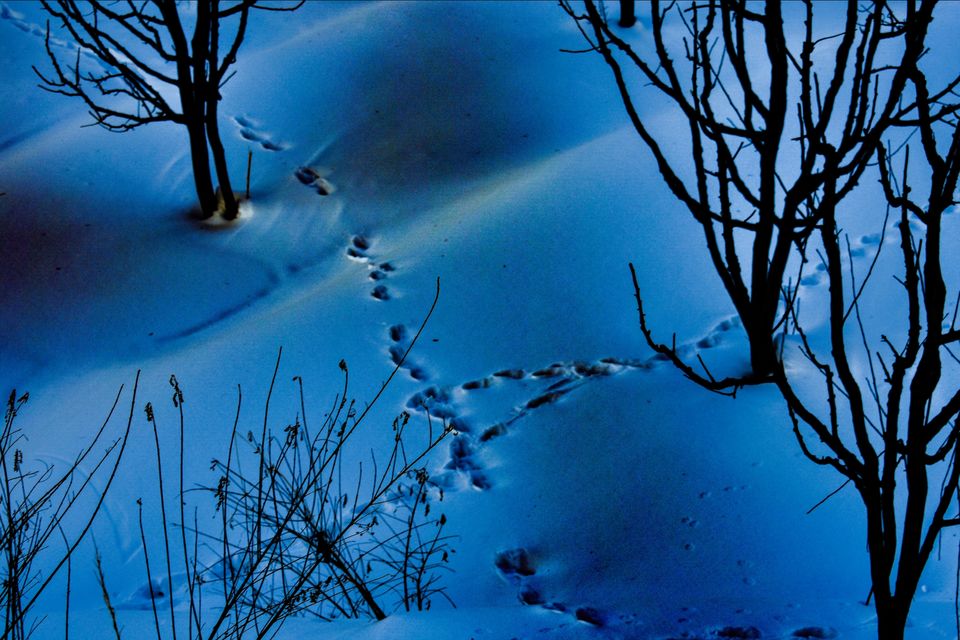 Here we had to wade through 3-4ft of just snow, battle thin air.
Soon we reached our campsite for a quick break.
Our seat? Given a large amount of snow, we had to settle for tree stubs and the rocks nearby .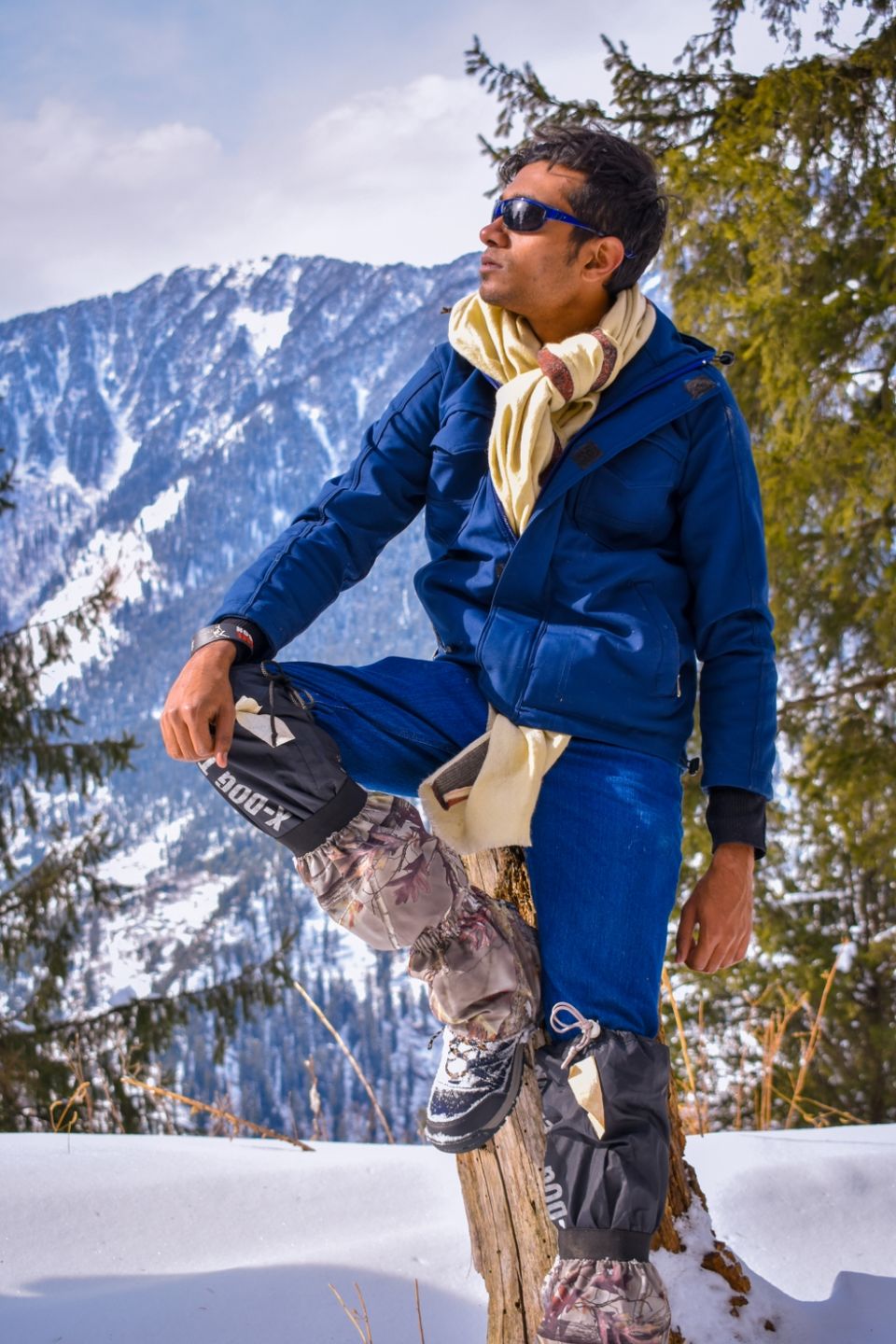 After a quick break and acclimating to an elevation of 3400 mse, we headed off to higher altitude.
On the way we were greeted to magical sights of massive icicles, something we believed existed only in movies.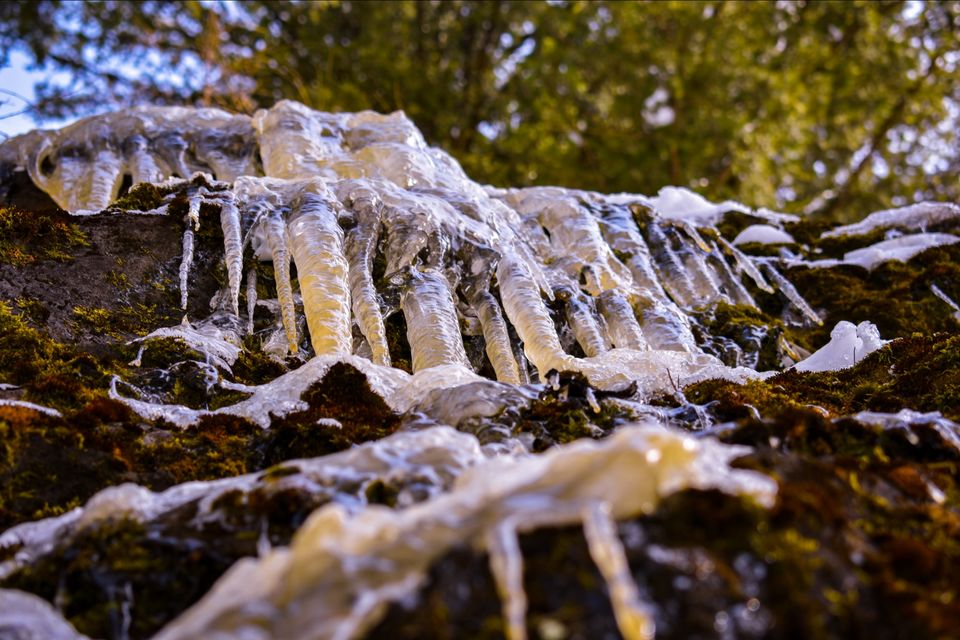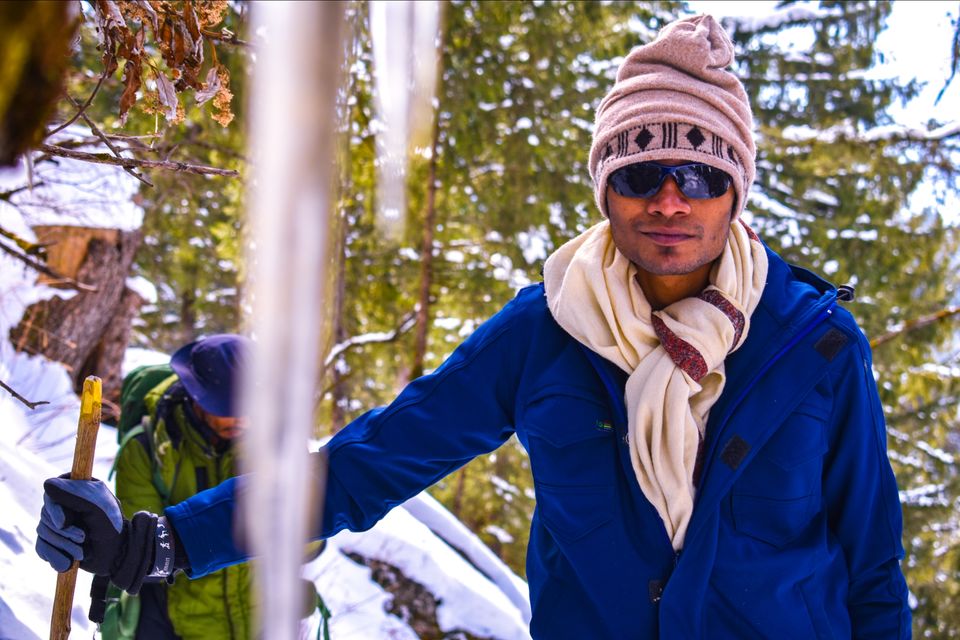 When the midday set, we had to don our trusty sunglasses. ( Snow blindness is a serious issue) and head upwards.
After an hour or so, our worst fears came to life. Our guides declared we were lost and had to retrace our steps before the evening sets in.
But being adamant, I demanded that we cover a little more distance higher and then head back.
After a few minutes, we came across a man made structure. This was at around 3800 mse elevation at the time. A stark silence followed, I shut off my camera and quickly tucked it in my bag, the guides stopped and explained that we had come across a mystical temple and no ordinary man is allowed here. On digging a little more, I learnt that the structure was built by the mythological warrior Parashurama's saint father and should not be disturbed. Awed and scared at the same time, we decided to head back to our base camp right away.
The way back was deadly. With steep slopes ,deep snow and the sun setting, we had to make a quick run down.
We had a rough time retracing our steps as the strong winds had blown them away.
But somehow , due to God's grace we somehow landed at the base camp after a tough trek downhill and prepare for the night.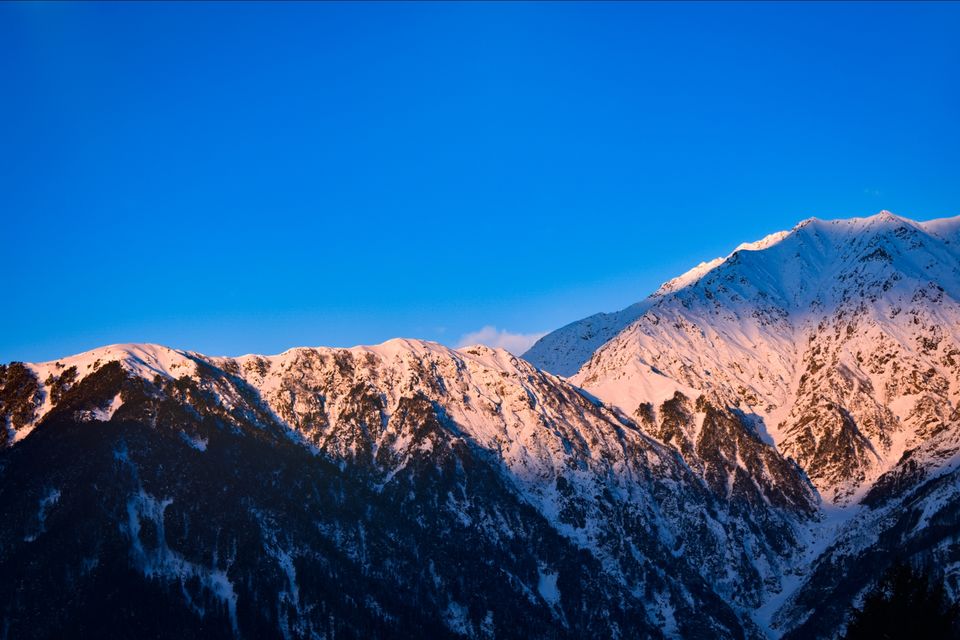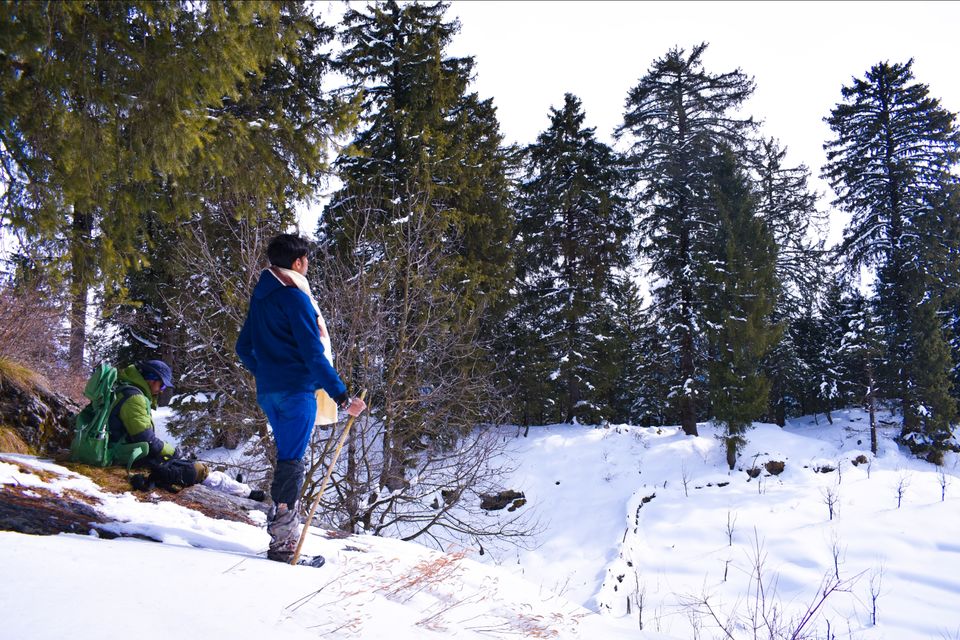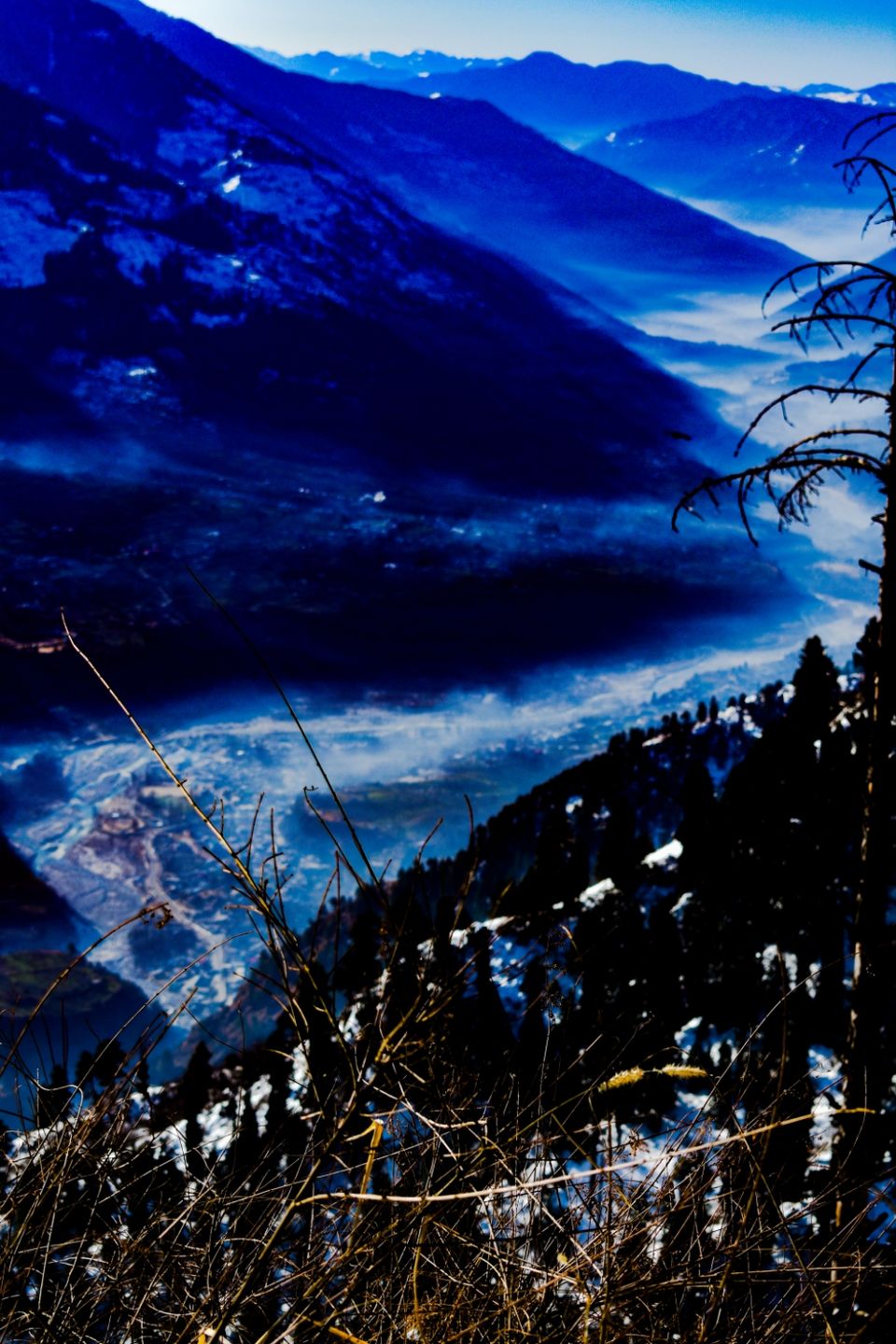 At the night we basked in the stories of the day and documented all our adventures to be told to our folks down south .
The day of descent. After two eventful days, we headed back to Riyara. But we're greeted with beautiful sights of the sunrise and the Kullu Valley once again .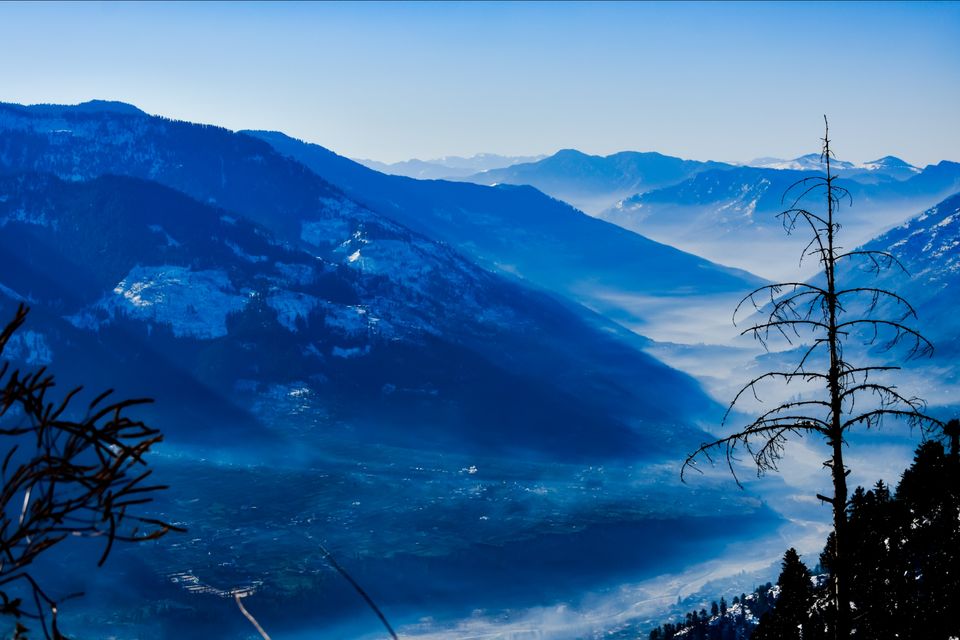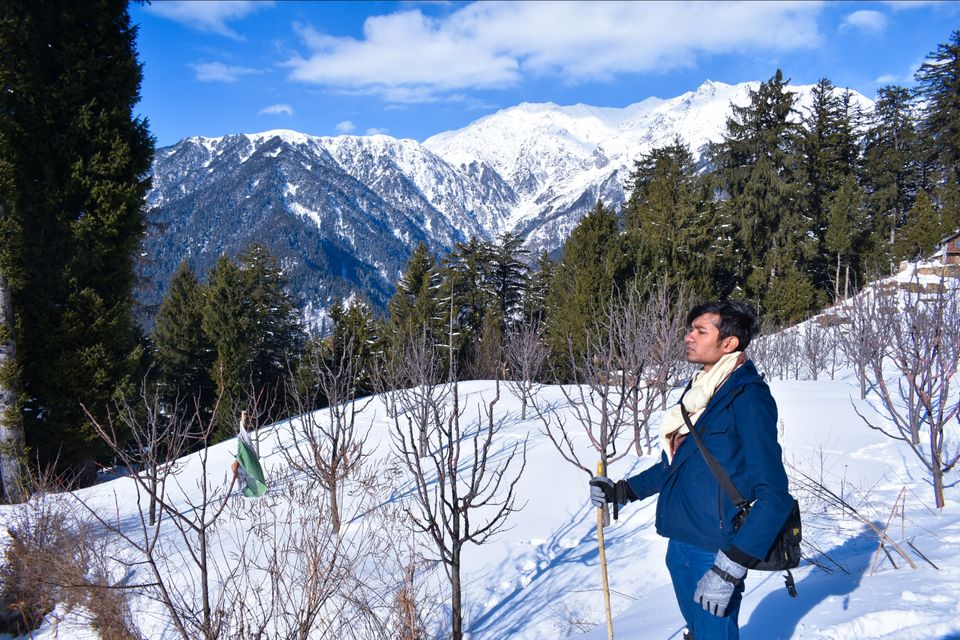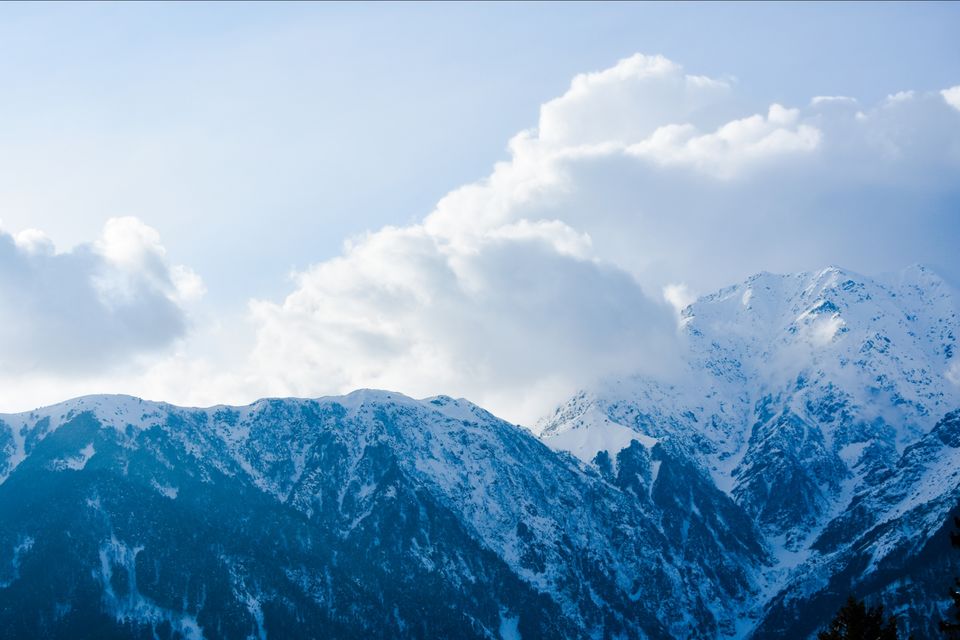 We descended at Riyara and took a Jeep back to civilization .
I'd like to thank the locals and the guides form Hippie in hills for helping us on the trip.
Until next time.
You can check out more on my Instagram.
www.instagram.com/tanushpas
Trekking equipment.
It's essential to carry good quality Trekking equipment for any trek. Here are the equipment we had used :
1. Fleece jackets
2. Thermals
3. Multiple layers of clothing
4. Warm cap / Balaclava
5. Woolen socks
6. Water proof pants
7. Gaiters
8. Waterproof socks
9. Snow gloves and woolen gloves
10. Stole
11. Water proof shoes with gortex lining
In addition mats, sleeping bags with liners and mats were carried.
Always carry food and good amount of water in any of your treks and journeys.
If you're interested in the photos you can dm me on Instagram for use.
All photos were shot on Nikon D3400 18-55 lens by me.
How to get there ?
The nearest airport is the Bhuntar airport, also known as Kullu Manali Airport near Kullu. Else you can also land at Chandigarh or New Delhi.
The nearest railway station is at Chandigarh and Shimla.
Many buses ply from Delhi, Chandigarh and Shimla to Manali.
From there getting in to Patlikuhal is easy. You can catch a ride on the local bus for RS. 35. Local share cabs too are a good option.