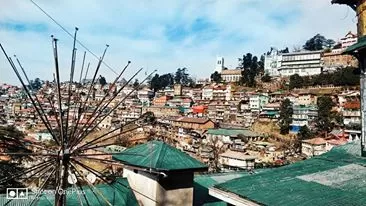 Hi Guys this is my very first review for any trip that I have done so please pardon me if i will do some grammatical mistakes or will show some boring writing skills.... I am from Delhi and visited Shimla first time. We were three friends throughout the trip and really enjoyed a lot as we have explored everything by our self without any package or guidance. We have taken Volvo from Delhi, Majnu Ka Tila and pick-up time was 10:15 and we were expected to reach Shimla by 8:00 AM but we have reached 2 hour before and same happened while returning so they will drop you at least 1 hour before your expectations. If you are having vomiting issues while travelling then do not prefer to travel in Bus or Cabs. Train and Flight will be good. Once bus goes through the hill area and starts taking sharp turns you will find it uncomfortable that's why bus conductors will provide you Polythene before bus climbs on hills. When passengers asked them that "bhaiya Polythene kyu de rahe ho" then they have replied "thodi der mein khud Pata chal jayega :D" so through out the roads you will see some breath taking views from your window seat as you will not be able to see road part while watching outside of bus and it will be like your bus is floating on above of Valley :D So if you want to save money and having comfortable journey then best option is Train, if you want to save money but still want to see the Valley and Shimla Nature closely then choose to travel in bus or Cab, rest you are having option of flight.... once we have reached Shimla at 6 :00 AM morning we have found lots of cab driver following us by saying that they will bring you best hotels and with cheapest price. we had already booked one hotel and it was near to victory tunnel so we have asked them that where it is in Shimla then they said that It is 2 KM away whereas it was just next to the bus stop so we got a lesson that don't trust them and do not try to be close with them. Finally we reached at the hotel and It was just 6:30 AM and we have got the booking of 12 : 00 pm so hotel receptionist refused to give us the room earlier than the booking time but when other people reach early like us then he has given all of them by charging extra money. all people in Shimla uses the rough tone so don't expect any help with them. Attitude of Shimla peoples is very rude as compare to other location is Himachal Pradesh. first day we traveled all Shimla markets like Lakkad Market, the Ridge, mall Road which was just average experience as people are beautiful by face but not bey voice :D. Except nature there is nothing to wow you!!! and best experience will be the fresh breath you will get there it will be like you can feel cold air passing through your throat to your lungs... awesome environment. we have walked around 11 KM per day and had nap of maximum of 3-4 hours but everyday we woke with freshness and without any tiredness and the same feeling you will definitely have if you belongs to Delhi NCR or any other Polluted city. best things to do in Shimla is, you should try Ice cream of Heritage ice cream Parlor, Go and visit Lakkad Market while returning from Shimla to your city. Do not try to eat heavy meal through out the journey just eat sufficient and walk you will never get tired!! Hotels are just good or you can say average so instead of booking it online go to Shimla and book it by your self through this you will get best option and withing best price. Do not take to much luggage if you want to enjoy the Journey. Night will be colder than day so prefer to wear warm inner wears and purchase gloves and mufflers from Shimla Tibbet Market. for PhotoGraphy lovers try to wake up early and start taking shots from morning and morning Sun light will give you best Shots. now we have spent 1 whole day in Shimla and headed towards Kufri...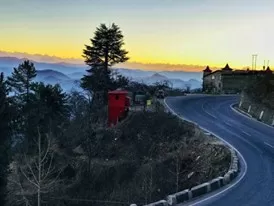 Kufri is beautiful as Shimla but people of Kufri are loving and Kind as compare to Shimla. We have got a Cab from Shimla to Kufri and has taken only 1000 rs and he was the best person we have seen throughout our Journey. Shashi (7807016879, 9418211374) is the best cab driver you will have in Shimla I repeat no one can treat you better than this person he has taken us to the best and cheapest hotel in Kufri and throughout the road trip from Shimla to Kufri he has given us best description of nature we have seen till now and he does know everything an=bout the Himachal Pradesh in fact all cold Cities and hills of India. If you will get hotel on heights then you can see Himalaya directly from your Hotel and will be the most mesmerizing view you can expect from your hotel room. Now if you want to visit Kufri's Hill, Adventure Land, Apple Garden then don't prefer Horses as It's totally wast because if you are young or below 40 then you are going to miss some best views and tracking that you will get only if you will go there by yourself by walking on the hills and trust me you will get best of yourself while doing these things by yourself. there if you will reach to the village then you should try to meet with Villagers they looks so different and you will get a different experience by talking with them... you can have some clicks too!! Day trip will be awesome but night of Kufri will also be awesome as the day as Kufri is a place where Population is limited and at night there is few areas only where you will find road lights or electricity so if you will see the sky then you will be able to see all Starts clearly with your naked eyes and It will also be an awesome feeling. Watching sky in cold weather like and fresh cold breath will be like a dream... So now summary of Kufri will say that Apple Garden does exist only in June month so nothing to see and on The top of Kufri if you are going to take Telescope View by spending 200 RS then it's totally waste so enjoy the Kufri by yourself and explore as much as you can.. Rum or Wishky is highly recommonded if you are going to spend a night in Kufri and love to drink. this is all we have got on day 2. 1 hours Maximum to reach Kufri, 4 hours to explore Kufri and 1 hour additionally required to reach back to hotel and having food of street restaurants. Wooden Hotels are Highly recommended. While leaving the Kufri we were loosing our hope to see snow then hotel attendant came and told us about Narkanda and it was the best news we can have at that time. He told us that in Narkanda we can see snow and will find enough to experience. he has shown us Photograps of same day also as were not able to trust on him as everyone told us that there is no more snow left in Shimla or any nearby places of shimla... so we planned to head towards Narkanda next morning.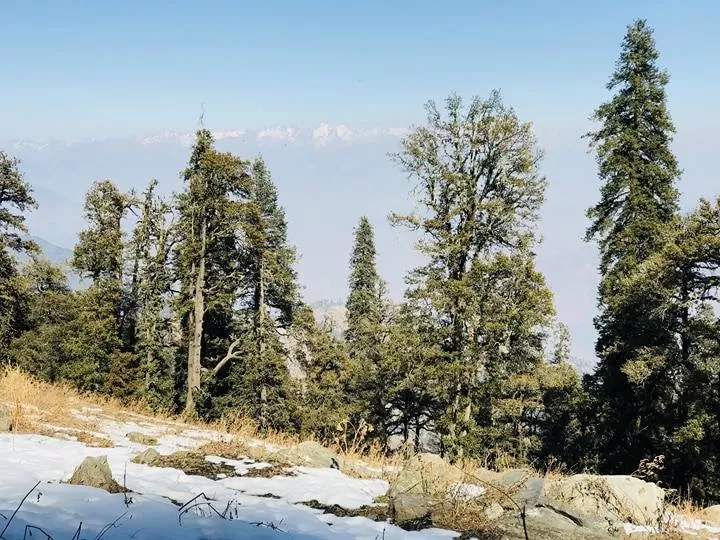 This is day 3 and we have deceided to go Narkanda and firstly we made a call to our Shimla Cab Driver "Shashi" and he told us that he will take only 3000 rs to drop us to Narkanda and take us back to Kufri and it was the best price as we have checked the same on internet and it was cheaper than those all suggestions available on internet. So net morning we have checked out from hotel and paid 2100 for One day and additionally paid food charges... which was quit good withing acceptable Limit. 300 rs to Room heater too :D now our journey to Narkand has started we have withdraw cash from ATM as you would required Cash always to continue your journey smoothly... we have experienced the best nature sight through out the road trip from Kufri to Narkhanda and really it was the best road trip I could ever have!!! Wow.. watch these pics and see yourself :D when we reached to the Tracking point we have found that if you want to reach top of the Narkanda Temple and Snow Field which was at 65000 ft above... you need to wear tracking suits and Boots which was totally waste as it doesn't help you to climb properly... So i would suggest you to take one guide and boots that's It. and Wooden stick also which will help you to get the grip on the slippery hills. it looks vertical and toughest tracking you would ever experienced... take 5 min break in every 10 minutes climb. Almost 5+ KM of distance has to be covered through climbing on the hill. But you will see the nature closely and can have some clicks from the top of the Narkanda!! when we reached at the top at snow area we have experienced half area covered completely by snow and help area shining bright in Sunlight which was crystal clear and Himalaya was looking right in front of us... what and amazing moment it was we were pulled by the nature so badly that we want to spent time as much as we can on the top point.. the velvet sheet of snow was almost 1 week old but still so soft to keep in hand and play with it like we do while fresh snow fall.. we wanted to wave our Indian flag from the top of the Narkanda... you should try once and it will give you flood of patriotic feelings.... now we have decided to back down to Starting point and it has taken less than half time compare to the climbing time. now Shashi took us back to Shimla in 3000 RS whereas we has paid for Kufri only but he was so kind that he has reused to take money even though he dropped us directly to Shimla... we have reached Shimla and completed some shopping from Lakkad market and took our bus to Delhi at 10 PM. Once again we have reach Delhi before 2 hours :D :D but this time throughout the journey no one has Vomited in Bus because this time we were tired and got sleep in bust for the first time in bus. what a Nap it was like we have finished our journey with best nap!!!
costs Summary:
Woolens price Stall/shawl : 250 Rs to 350 Rs
gloves and mufflers : 110 to 150 Rs.
Wooden crafts : 180 Rs to 1000 Rs specially those which can carry
Shimla Hotels: 1600 Rs to 3500 Rs
Shimla to Kufri: Distance 16 KM on road and maximum 1500 Rs fare
Kufri To Narkanda: 45 KM on road and 3000 to 4000 Rs Fare
if you are going from Delhi to these places then cost will be held between 6000 to 8000 Rs per person.
Note: Kindly carry less luggage and DSLR is highly recommended or you can use I-phone also.
Best Cab Driver or Guide : Shashi (+91 7807016879, +91 9418211374)
and for Daroo lovers it's much expensive there...
Guys we will catch you later with Ladakh trip story!!!
thanks for reading this review...