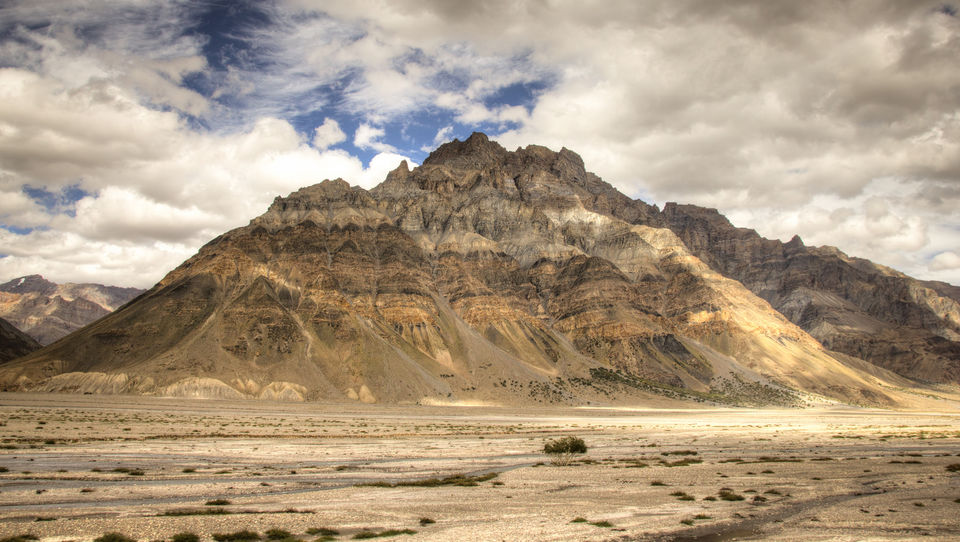 Adorned with awe-mazing landscapes and virgin natural beauty, Spiti Valley in devbhoomi Himachal is truly blessed by the almighty. Maintaining its old rustic charm, this middle land (a region tucked between India and Tibet) offers some quaint destinations to visit and unwind. Apart from places like Hikkim, Langza, Chandratal and popular Key Monastery, Spiti hides several high altitude lakes filled with extraordinary Himalayan charm and scenic vistas. One such hidden jewel is Sopona Lake.
Why Visit Sopona Lake?
Nestled at an altitude of 13.500 ft (approx.) Sopona Lake is a high altitude seasonal lake formed by glacial melts from snow-clad Manirang mountain range (one of the highest ranges in Himachal Pradesh). Located near Mane village, a small trek to Sopona Lake is decorated with stunning views of Spiti Valley and high mountain peaks. Blessed with refreshing landscapes all around, the trek to this hidden Spitian lake is a bit difficult for newbies and moderate for regular trekkers. So, for a change you can skip Chandratal and visit Sopona Lake on your next road trip to Spiti Valley.
The 5KM trek beginning from Mane village takes around 3-4 hours to reach the magnificent Sopona Lake.
The lower part of Mane village is known as Manegogma and the upper part as Maneyogma. Manirang Pass having an altitude of 21,631 ft was earlier used as a trade route between charming Kinnaur valley and Spiti.
When To Go
Formed by glacial melts from soaring Manirang range, the best time to visit Sopona Lake is during summer when you can get mesmerised by clear waters. This high altitude lake mostly remains barren during early summer (March-April) and early winter(October-November) due to no accumulation of water from the mountain glacier.
So, plan your visit to this hidden gem in Spiti Valley depending upon the best season.
Getting There
Cradled in the magnificent Spiti Valley, Sopona Lake can only be reached by road followed by a small trek from Mane village. The road trip to Spiti Valley in itself is decorated with enchanting views of gurgling Spiti river, breathtaking valleys, fantastic Trans-Himalayan peaks and lots more.
While travelling from Dhankar to Tabo, you will come across a bridge before Dhankar from where you have to take a left turn across Spiti river. Keep driving on this road for about 6-7KM to reach Mane village from where the trek to this mesmerising Himalayan lake begins.
Want to experience the peace and virgin beauty of this hidden lake in Spiti? Here's a quick travel itinerary for you.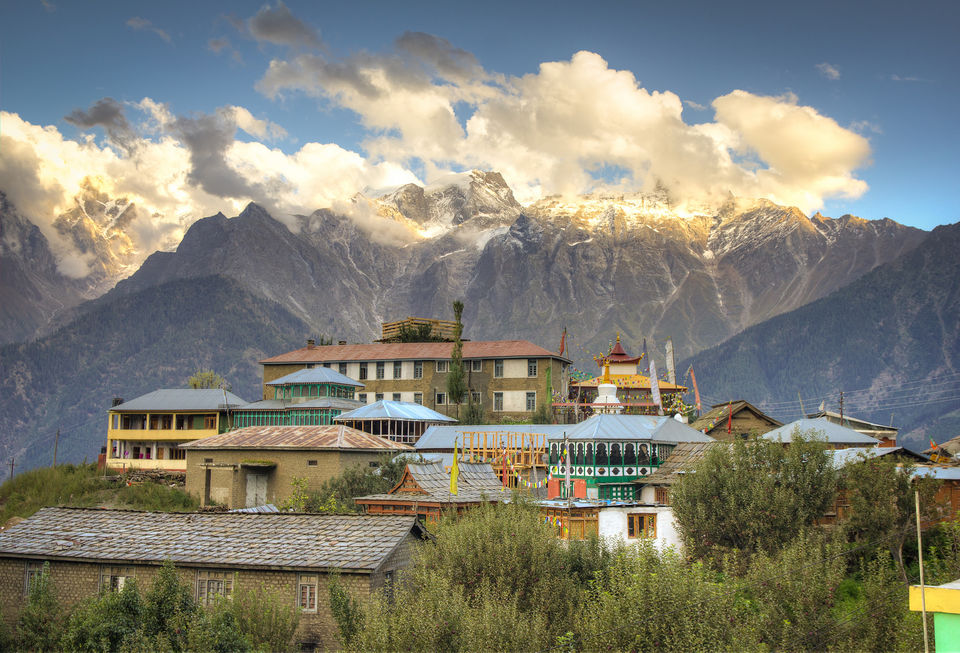 Reach Kalpa - From Shimla start your journey towards Narkanda. If you got time, give a visit to Hatu Peak. Enjoy the scenic views of Kinnaur valley and the mighty Himalayas enroute. Rampur is the best place to take lunch breaks. Reach and stay for the night in Kalpa.
Kalpa to Tabo via Nako - Get mesmerised by Khab - where Satluj and Spiti rivers meets. Take a halt at Nako for lunch and do visit the charming Nako Lake. Reach and stay for the night at Tabo.
Nako to Mane Village via Dhankar - Visit Dhankar Monastery enroute Mane Village. You can also visit Dhankar Lake and do lunch near Dhankar Monastery. Cross Schichiling bridge to go over to Mane villages. Reach and stay overnight at Mane Village (Maneyogma).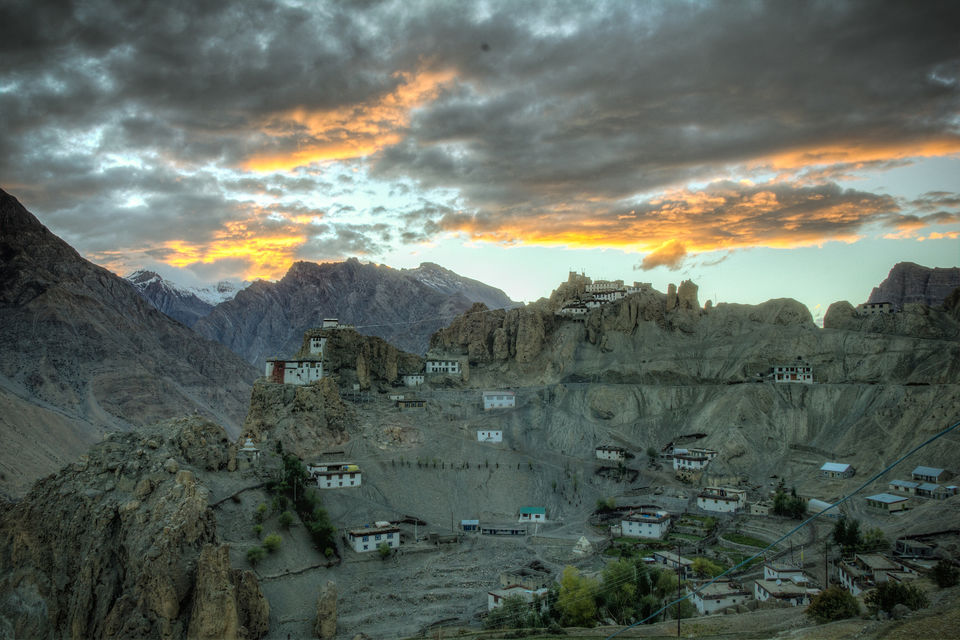 Mane Village to Sopona Lake: Start the trek early in the morning say about 5-6 AM and reach Sopona lake and relax here. Keep the place neat and clean. Return to Mane village before sunset and stay overnight at a homestay.
Accommodation
Since Spiti is a remote region, don't expect fancy and luxurious resorts or hotels to stay. For accommodation, you can look for a budget homestay or you can simply stay close to nature by camping. You will get amazed by the warm hospitality of the locals in Mane village. The camping accommodation can be organised by locals on request.
Advice To Avoid AMS
Travellers facing issues related to Acute Mountain Sickness (AMS) in high altitude regions like Spiti is quite common. One can avoid the health issues by keeping their body hydrated and consuming food items such as dry fruits. Always carry a Diamox with you whenever travelling in high altitude areas.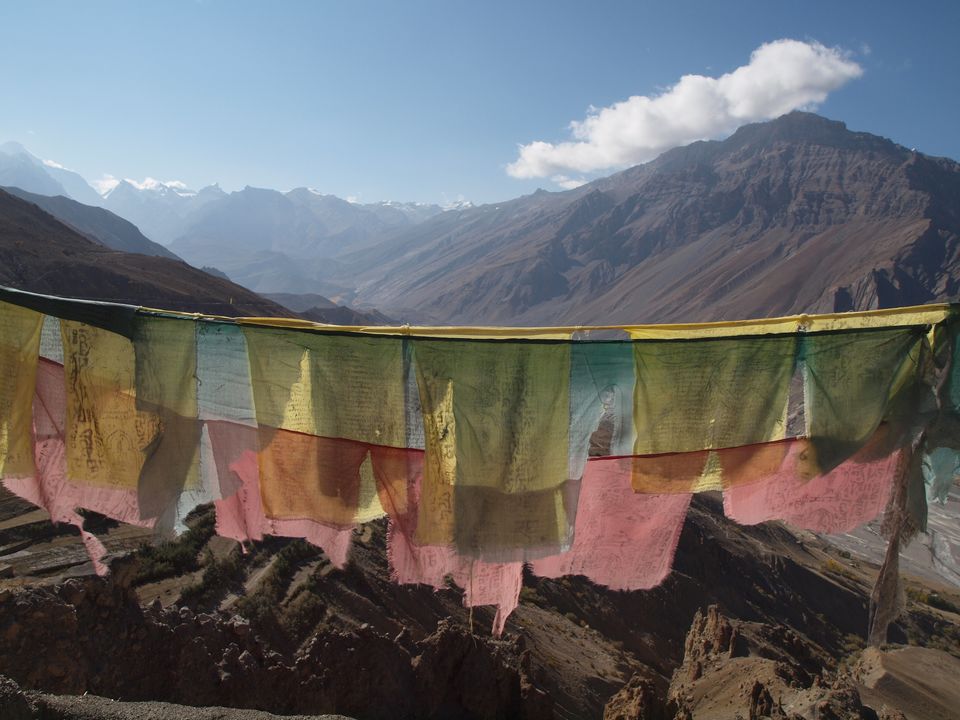 Add this hidden lake in Spiti in your itinerary and unwind in the scenic landscape of 'the middle land'. Don't litter and travel in a responsible manner. It's our duty to keep our travel destinations, especially the Himalayan region clean.
Share your memorable trip experiences here.
Have some tips or travel-related questions? Feel free to ask your questions, get answers, meet other travellers, and share your advice on community forum.
Follow Tripoto on Youtube for a visual treat.