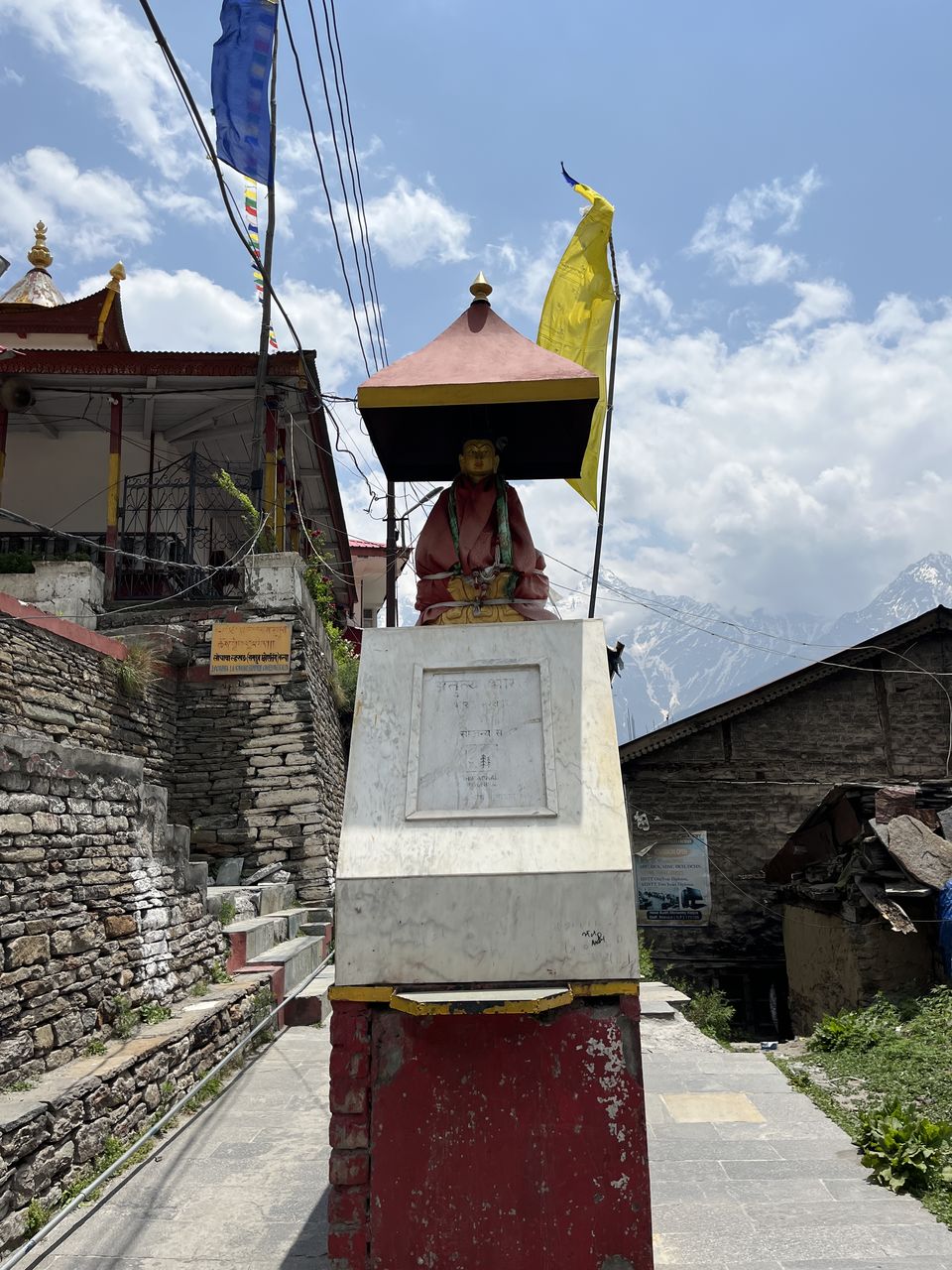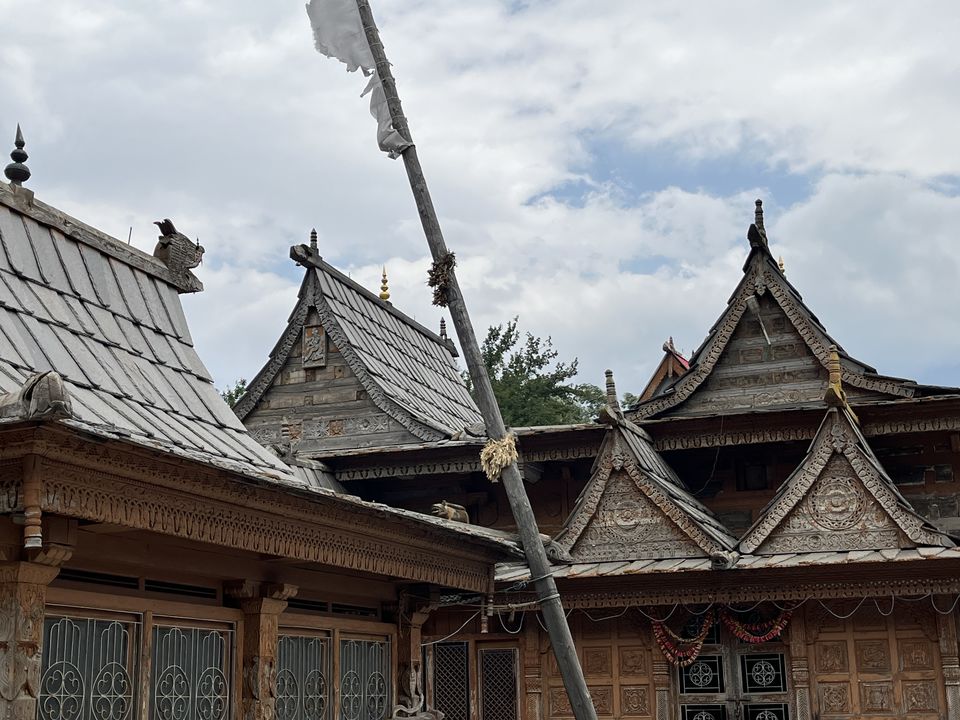 Journey To Spiti | Reckong peo to kalpa - Trip Day 2
Reckong Peo is the district headquarters of Kinnaur. I was using Peo as a transit base for going to
Kaza (Spiti Lahaul)
I stayed in Peo for 02 Nights
Peo is a beautiful town. The view this place offers is breathtaking . Locals are really friendly and
mostly trustworthy. The Kinnaur-Kailash could be better seen from Kalpa which was around 2.7km
which is hardly 8minutes drive from my hotel in Peo. Local Buses are available frequently on Peo to Kalpa route and the bus fare was Rs.20/passenger.
The Places I visited in Kalpa are as below :
Narayan Nagini Temple : This is an ancient temple situated in Chinni village, Kalpa.
Visitors are not allowed to enter the main temple, but you can enter the premises from where you
can see the unique architecture of the temple. The main deity is Lord Vishnu (Narayan).
The amazing view of Himalayas from the temple premises was Beautiful.
Hu-Ba-Lan-Kar Monastery
A small monastery in Kalpa ,more a Gumpa (temple) but a beautiful place, very serene ambience.
The carvings on the doors of the temple is exquisite. Located within the town, it is not very difficult to
reach. The temple closes after the morning prayers to outsiders so one can move around the
premises and enjoy the beautiful view of the KInnar-Kailash ranges from the balconies but will not be
able to see the interiors.
Maa Chandika Devi Ji Ka Qilla : It was closed for visitors but one could see the outer perphirals from
the gate.
The next morning I boarded the bus for Kaza, reached the Reckong Peo Bus adda at 0430hrs as
they do not sell the bus tickets in advance.
Please support me and share your feedback as I totally believe in working hard and travelling for my Digital Family.
SHARE | SPREAD | ENJOY .
Some important information
BUS TICKET BOOKING SOURCE : Direct from Reckong Peo Bus Adda
TIMINGS OF BUS DEPARTURE : 0530 HRS (Bus comes from Shimla)
ARRIVAL : 1400 HRS
COSTING OF TICKET : Rs.470/-.
So Friends ! I hope You enjoy my experience to my first leg of journey !