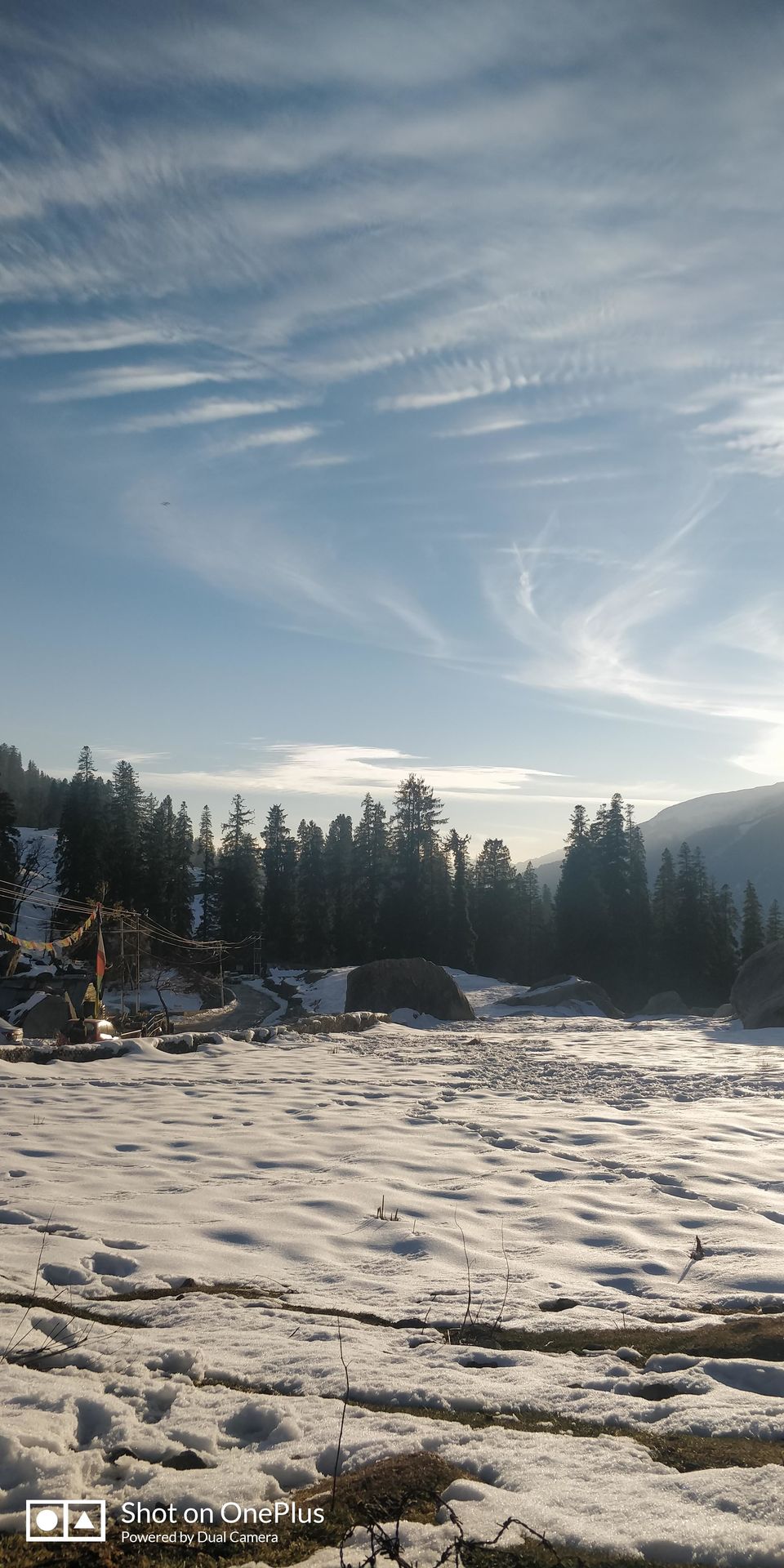 In this pandemic staycations for work have become a ritual for people longing for travel peace and open space after spending months locked in the houses... But this isn't something students can afford and be able to enjoy due to the staycations being too costly. So I'm here with something affordable to crave your travel lust.
I'm a doctor who's preparing for NEET-PG exam for my masters and I was tok frustrated after working for months in Covid and simultaneously studying so I planned to study in nature's lap to have the best output.Here's how the things went on!
I planned to go to Himachal when RT-PCR wasn't needed and entry had just opened up for tourists.I had few local friends from my Feb 2020 trip and I asked there help and the road was a bit easy.I got myself accomodation at as a paying guest in Kullu at students PG which I found on with google search at merely 6000 bucks per month with 3 meals/day on double sharing basis(but was lucky enough to have no room-partner😉) on telephonic conversation with the owner.After talking to him I felt I should get myself tested before I leave for their safety so I got myself tested on 26August 2020 and the result was negative which I got on 28August 2020.
So my journey started on 29 August 2020 at 12:30pm from Bhuj-my hometown in bus and I reached Delhi at 2 pm the next day. I had pre-booked a bed in Zostel Delhi dorm for me where I stayed till evening catching the bus at 8pm from Majnu ka tilla to reach Kullu.I dropped off at Bhuntar and took an auto till the PG.(I couldn't take the flight as I had almost 25kgs of books plus clothing and the trains hadn't started yet) I reached the PG and it was so scenic that all my tiredness vanished just looking at the cute house and beautiful surroundings.It is typical kulluvi house in the middle of the farm managed by a wonderful couple.Anil uncle and aunty were too friendly to be said that it was our first meeting.They were very welcoming and all my doubts about the house and host vanished.After reaching as a precautionary measure after freshening up I got Rapid test done at Regional Hospital, Kullu and then only went near Uncle and Aunty.
While staying there I visited manali by travelling in the local buses(fare ₹90)on days when I wanted a break from studies and met my local friends who are a band group that perform Live shows at cafes in Old Manali. Listening to them and enjoying the evening is pure bliss so I strongly recommend attending there show when in Old Manali(@illusionz_the band on insta). Ankush, Pankajbhai gave me many friends introducing me to their friends and among all there friends I would always cherish meeting Amanbhai and Bhabhi.
I travelled places with them too when I was on break enjoying the local food, local language, local festivals and local life! We took trips to Sissu, Keylong, Kasol, Hampta, Bijli Mahadev and also nature parks.
I had to change my accommodation closer to the mainroad as I had no vehicle and walking wasn't my cup of tea when I had to buy some stuff from the village market.I still regret shifting my place as I couldn't get the bliss of nature when I moved towards the main market. The accommodation here was 7000/month with meals for single sharing and 6000/month on double sharing.The hosts two young children were a great company to be around and made great companions to travel and study with
I also joined Kullu Valley Hospital as a Junior Doctor after getting saturated of only studies on most days. The owner of the hospital Dr. Banga Sir also was so supportive and the guidance I got from him is invaluable.
I always wanted to spend my birthday in the mountains and this studycation let that happen and the beautiful people celebrated my birthday and I felt home.
I stayed till 3 March and enjoyed the whole stay only to cry for hours on end while leaving when my dear ones came to drop me off. The memories I made and the people I got will stay with me for lifetime.
Attaching a few memories and also realised just now I had no group pictures with all the people as my phone was always away and I was living the life with them.