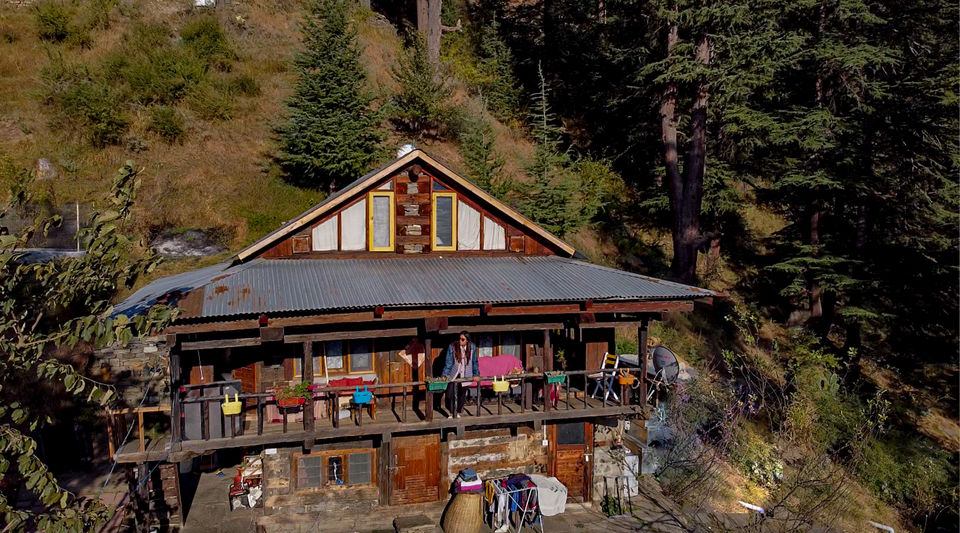 We have always been avid travellers and when we began our digital nomad journey post the lockdown ended , it finally led us to the beautiful state of Himachal Pradesh. Himachal's unmatched beauty cannot be described in words; you have to experience it for yourself.
The concept of Workation, the new trend which gathered momentum during the pandemic has got the tourists moving to hills to adopt a new way of working.
Here's our pick of the 9 best Homestays in Himachal for your next workation getaway.
1 - BROWN DIPPER HOUSE - Tirthan
A work from mountains location right on the banks of the Tirthan River. The Brown dipper house looks perfectly placed amidst the overwhelming mountains and lush greenery. The first glimpse of the house is breathtaking. It has 5 bedrooms, very comfortable , cozy and clean with everything you can possibly need. There is a dining area, a kitchen, and an outside sit out where there is enough space for you to sit or lie down and enjoy the sun and admire nature. It's a perfect place for bonfire and also there is a trout farm right next door which makes it even more perfect to do a barbecue , catching your own fresh fish is such a dream in the city life . The food here is great and all the meals can be of your choice.
But most of all, what makes the stay here amazing is the hospitality. The caretaker and the owner of the house lives right next door, and they are so warm and helpful. Everyone around the village is like a small family living together. From the freshly made food to taking you around the Valley to taking care of smaller things at home, this place is in a true sense a home away from.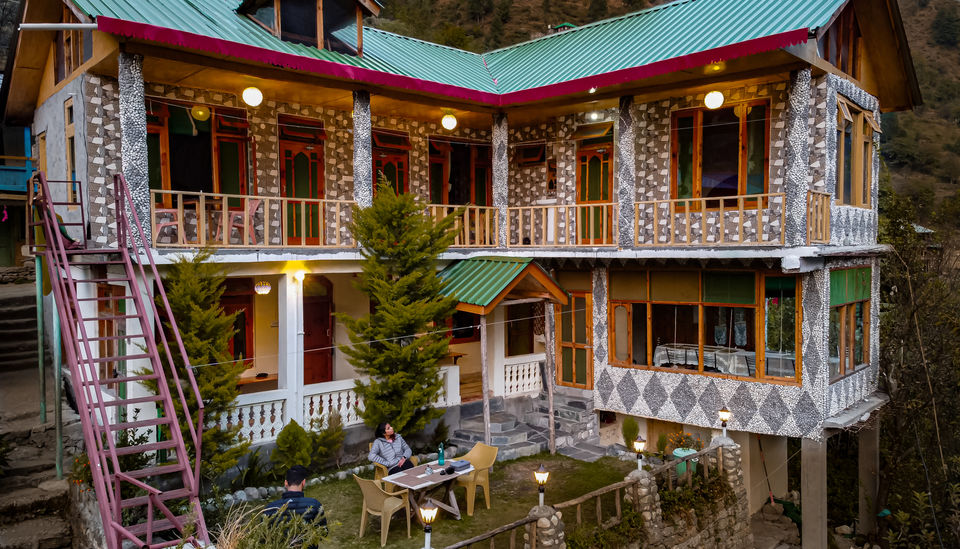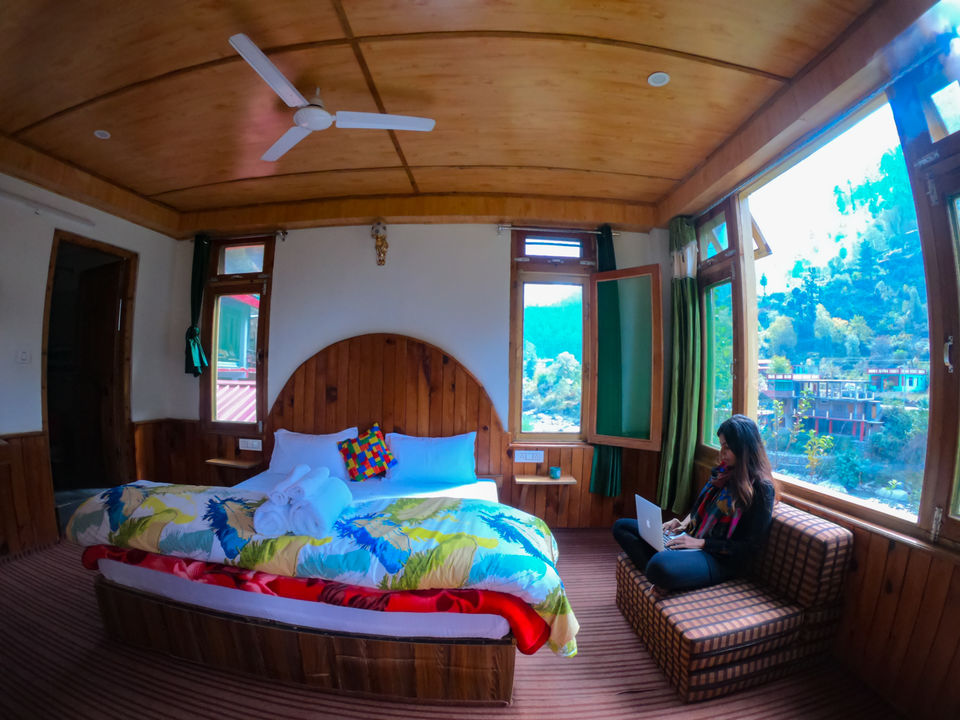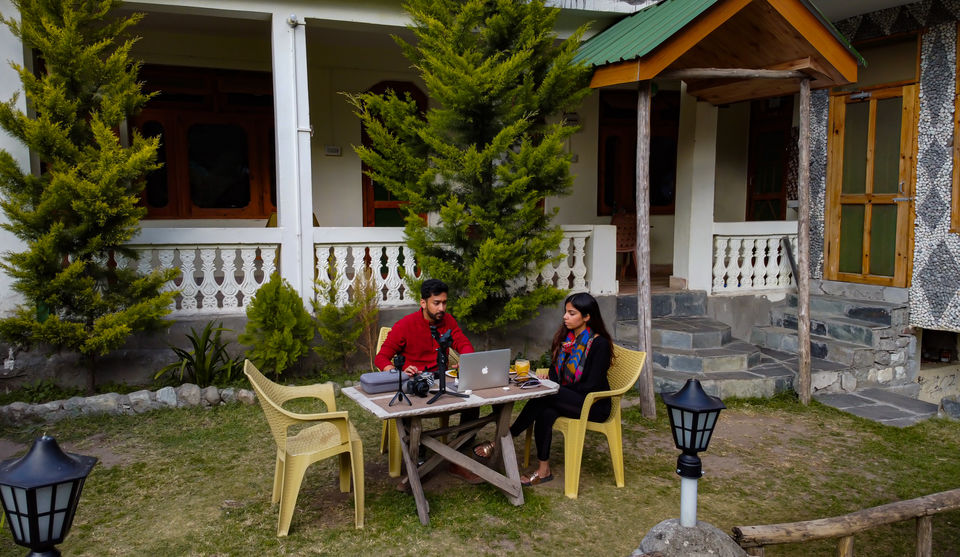 2 - THE RED HOUSE - Manali
A work from mountains location for those who want to be in the middle of action but in their own peaceful oasis. Located in the heart of Manali , this is one place in the middle of natural beauty , opposite the Reserve Forest . The property has 8 vintage rooms, two are suite bigger rooms and six standard rooms, and an expansive lawn perfect for working and chilling under the sun. the rooms are beautifully done up with wooden floorings and ceilings.
One big advantage about the place is that everything that you need for a comfortable, peaceful working holiday is available at a walking distance. The caretaker is always around to help you with anything , also you can use the kitchen for self cooking if you wish to . there is ample parking space available too at this property. A must visit for anyone who is in the mood for a quiet Manali.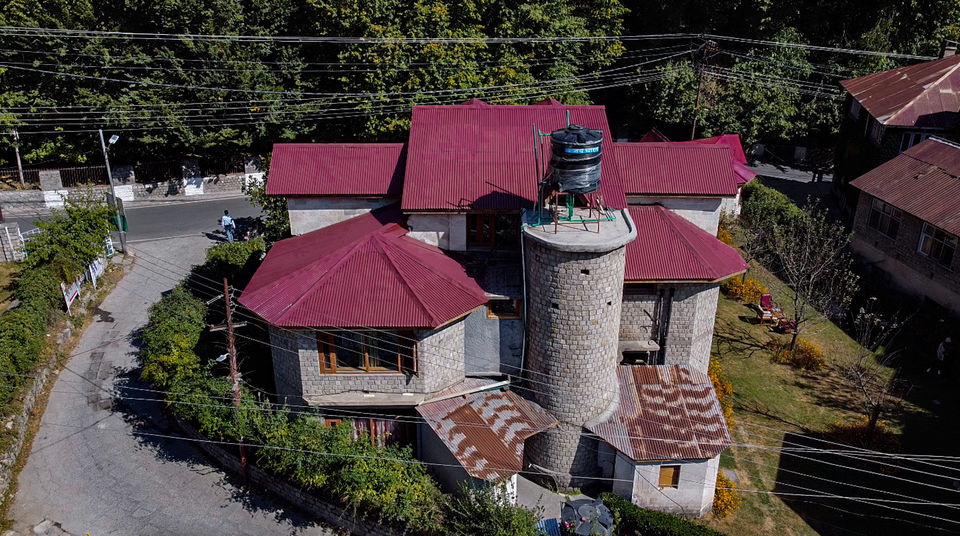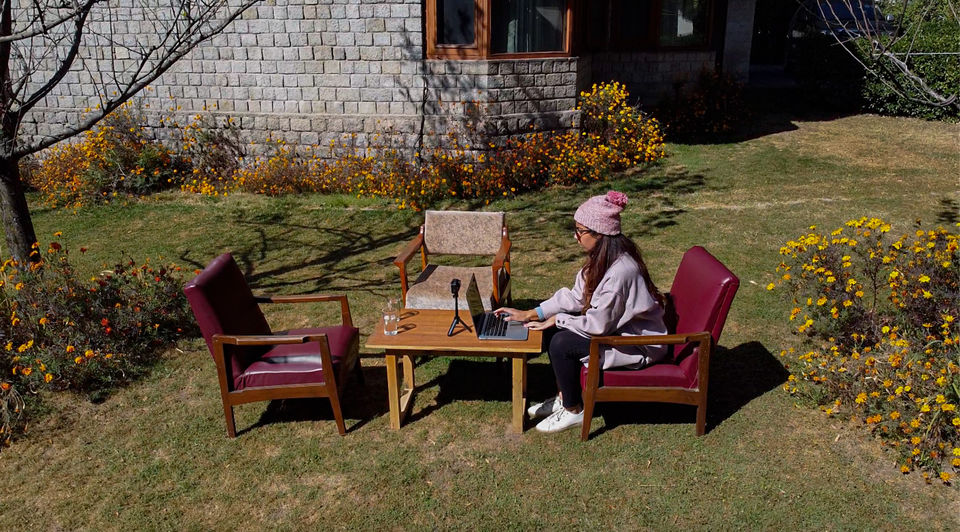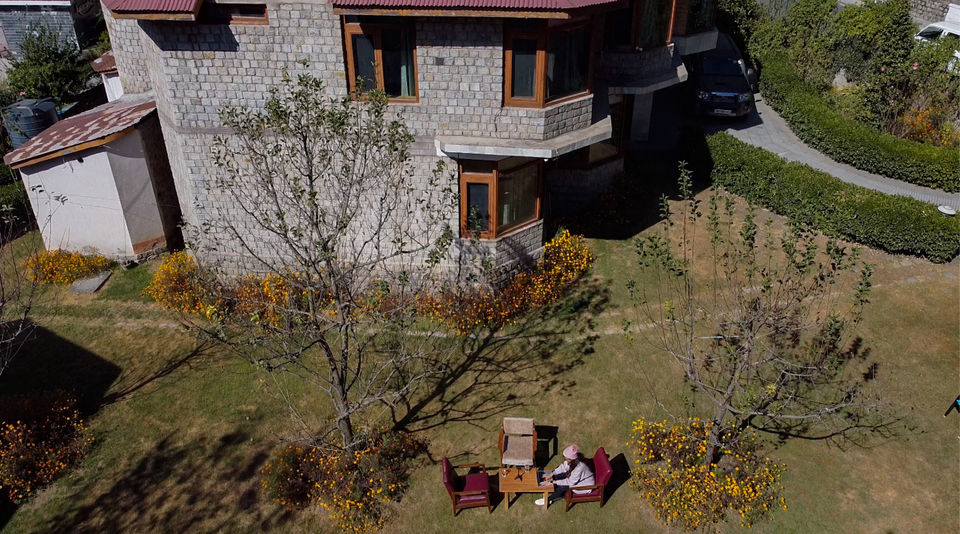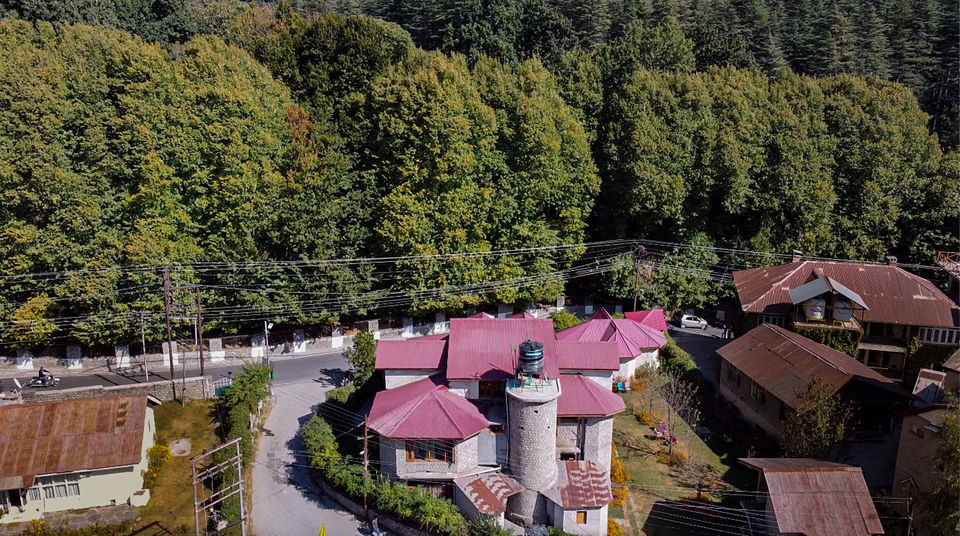 3 - LAL KOTHI - Raison
The Lal Kothi is a hidden gem nestled just a few kms short of Manali in the Raison region of the Kullu Valley , away from the crowds and offering the best of Himachal Pradesh in a pure and serene environment. This beautiful retreat has four luxurious bedrooms with attached dressing and bath; all with an old world charm and all offer views of surrounding fruit tree orchards. It has a gorgeous fire lit drawing room, an expansive verandah and garden with ample sunlight.
Lal Kothi is not just rooms with gorgeous views, gourmet meals are made with fresh ingredients from the organic herb and vegetable gardens , wifi and network are , also laundry and house help is available with some extra charges. They also make necessary arrangements if you want to indulge in any of the activities like trout fishing, mountain biking, paragliding and fruit picking which is a must try and a unique one. In a true sense you break away from the city life and enter the Green Life at Lal Kothi.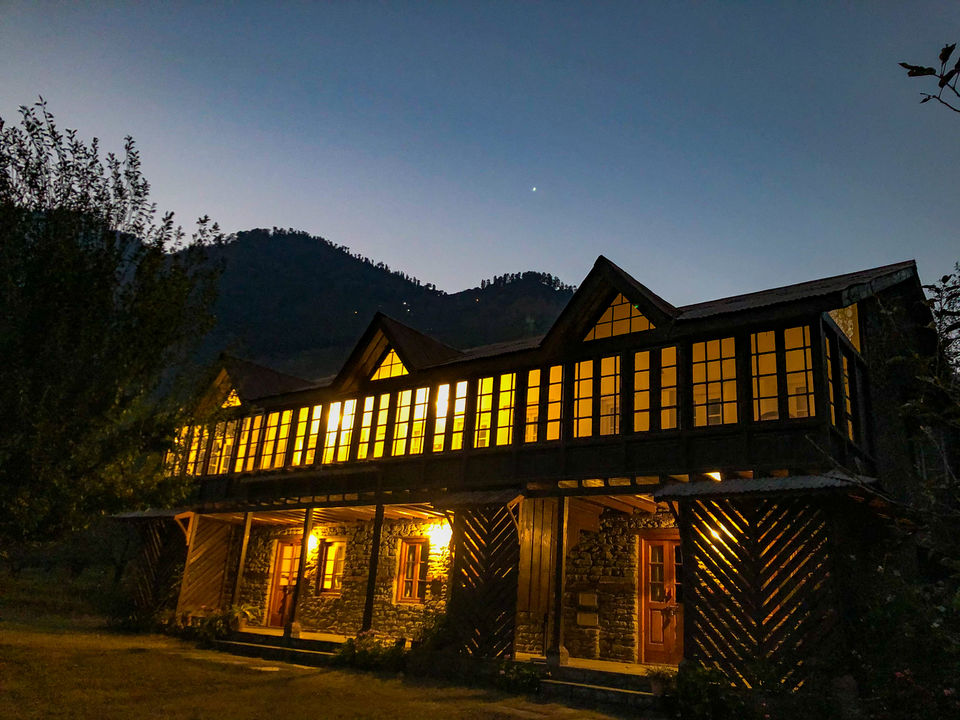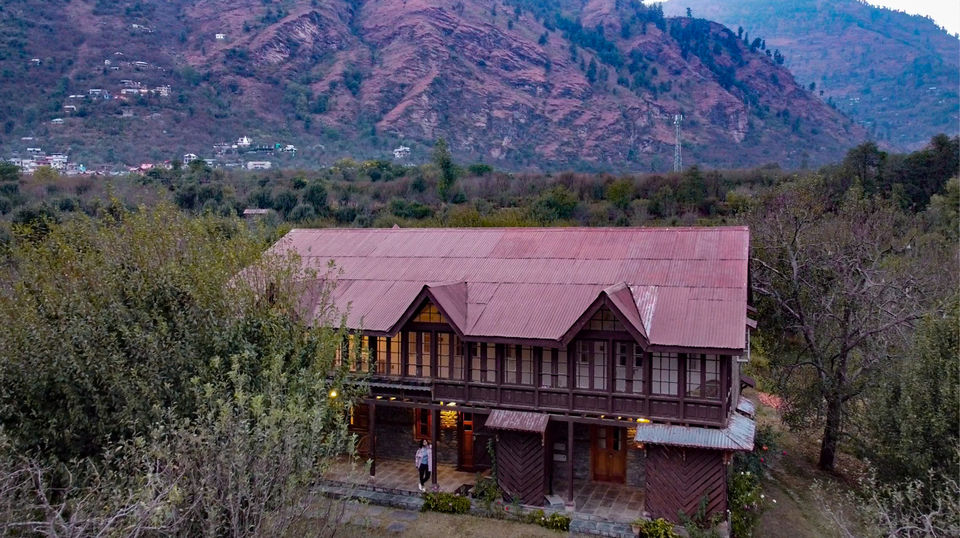 4 - RIDE INN - Manali
Ride Inn is one of its kind boutique Hotel in the town of Manali , with its unique motorcycle themed rooftop café , this place really stands out. Ride Inn lies amidst apple, apricot and cherry orchards, with a stunning 360 view of the snow mountains and Beas river flowing right beside it. The attention to every little detail – be it the 11 cozy rooms , the café made out of old motorcycle parts , a professional salon and a designated bonfire area is present to keep you warm on cold nights makes this place a must visit and is a bikers paradise.
Ride Inn with its delicious food , warm hospitality and an unusual theme will definitely win you over in Manali. The passion that the host couple Godwin and Sneh bring to the table is amazing , ensuring that anybody who stays here is comfortable.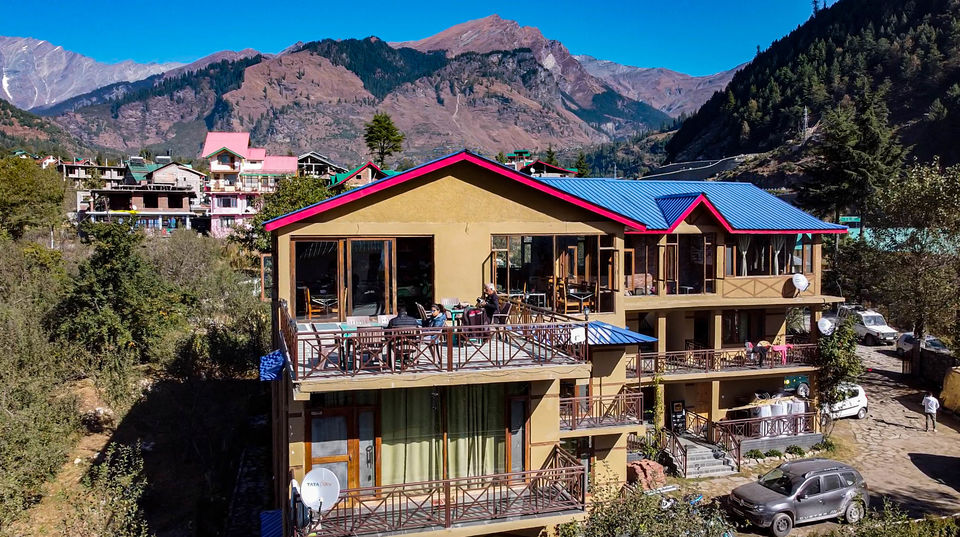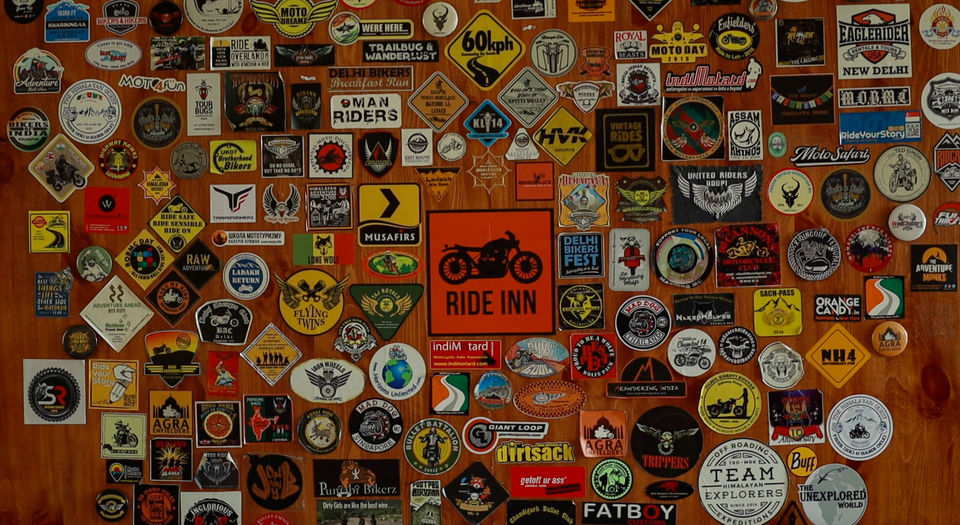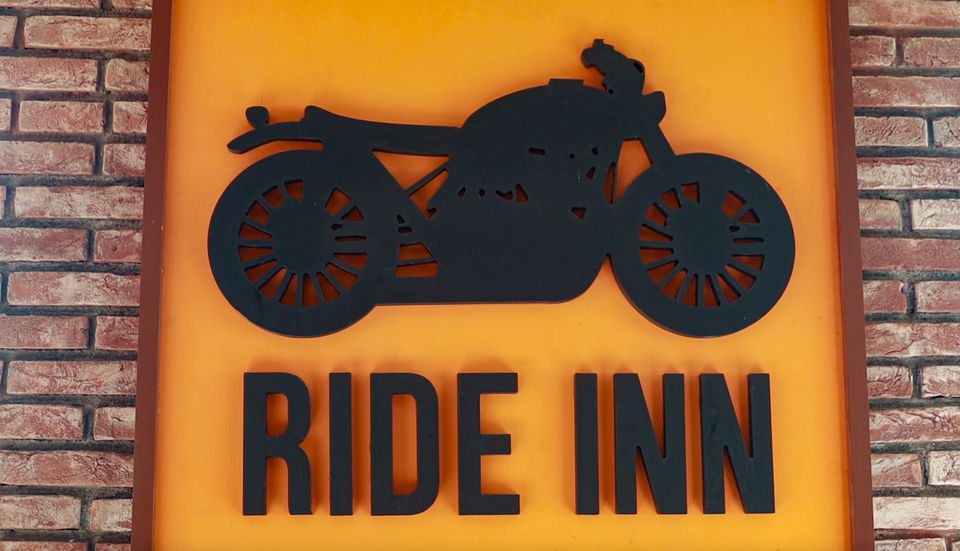 5 - SUNSHINE HIMALAYAN COTTAGES - Tirthan
Tucked away in the breathtaking Tirthan Valley, you will instantly feel at home in this spacious beautifully crafted cottage by the Tirthan river. It's a beautiful property cum homestay run by Mr Panki Sood and his wife who have curated this place keeping local aesthetics and sustainable living in mind. This place in the entire Valley stands apart with a give back to nature concept.
Rooms here are cosy with heated mattresses as an added advantage, the river facing rooms and the tree house are excellent and have all the amenities to keep you warm, food here is very homely and the host herself prepares local delicacies. Also the stay here comes with a dedicated bonfire section with light music for all the guests to unwind daily, the hosts have two friendly dogs to give you company here outdoors.
Mr Panki Sood has been involved in eco tourism in Himachal Pradesh very closely, and all the guests are free to volunteer while their stay to teach young local kids from nearby villages who come here every afternoon for classes in Sunshine Learning Centre. A place truly worth visiting.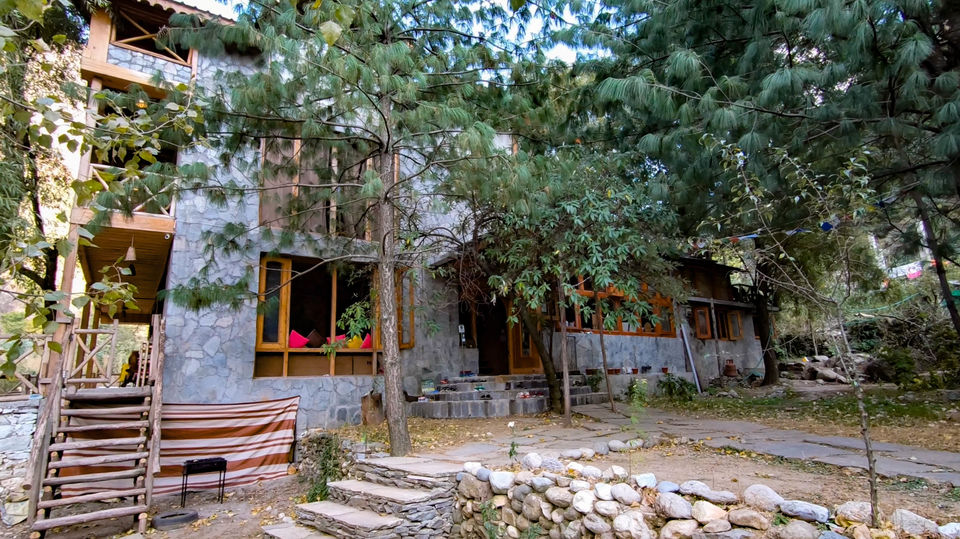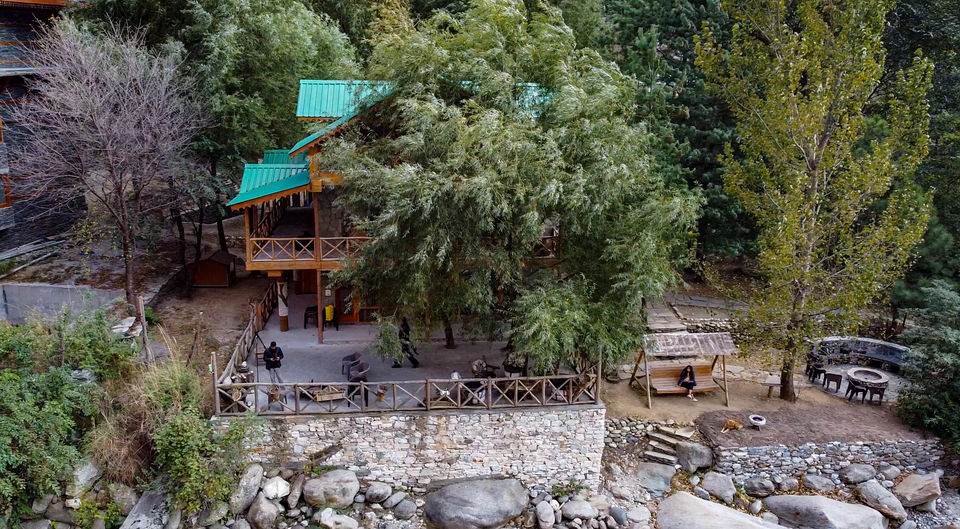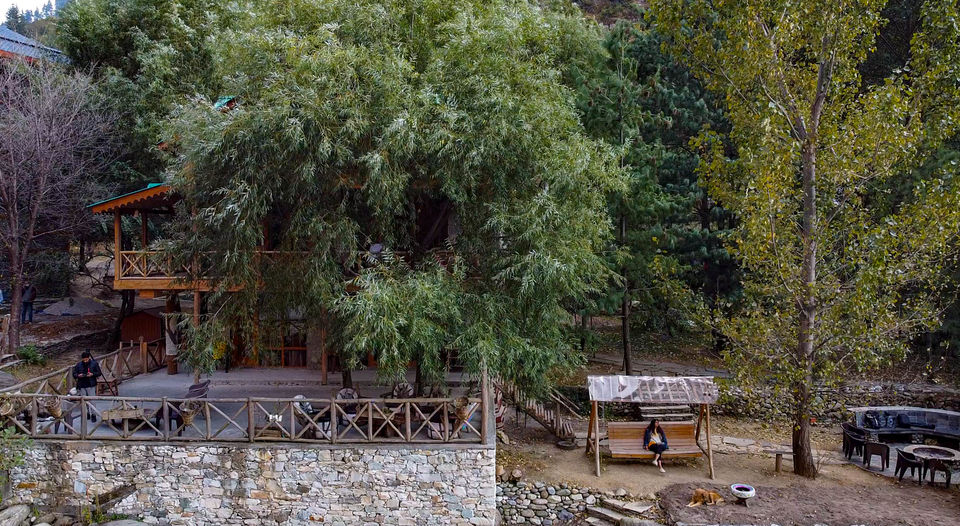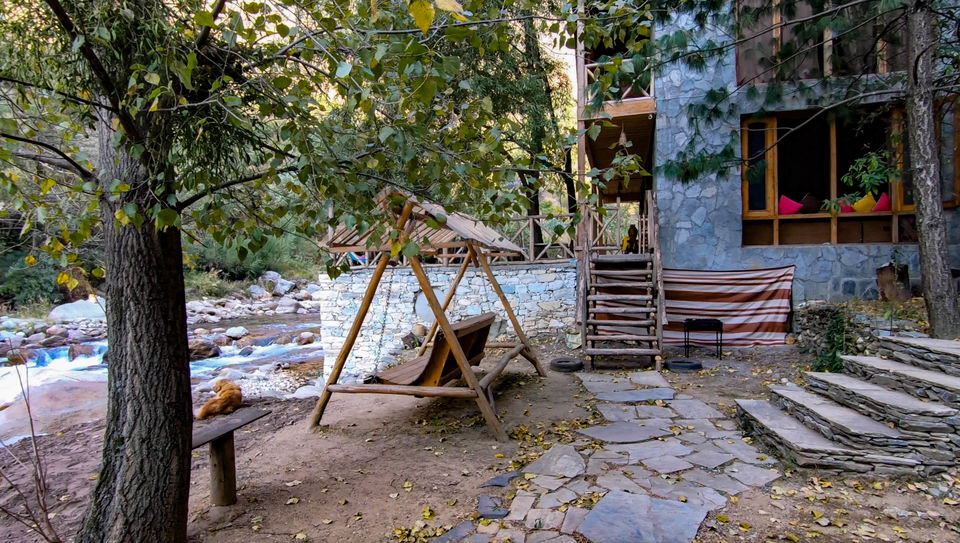 6 - INDRASAN COTTAGE - Pah Nala , Kullu
This fairy tale cottage situated on the banks of Pah Nala which is located in the stunning Pah Valley. The whole area has a quiet and laid back feel and you can enjoy the mountains in peace. The fairy tale like cottage has three bedrooms and a common first floor verandah, which gives great views of the mountains and pomegranate orchards around. Right next to it is a two-bedroom cottage "Indrasan II" also available for the guests.
These two cottages have a common designated bonfire area, a huge parking space with a driveway and unobstructed majestic views. A caretaker is available throughout the day and meals can be as per requirements. Wifi and other basic amenities are all available at the property. The whole setup has a quaint feel to it and its perfect for people looking to stay away from the maddening crowds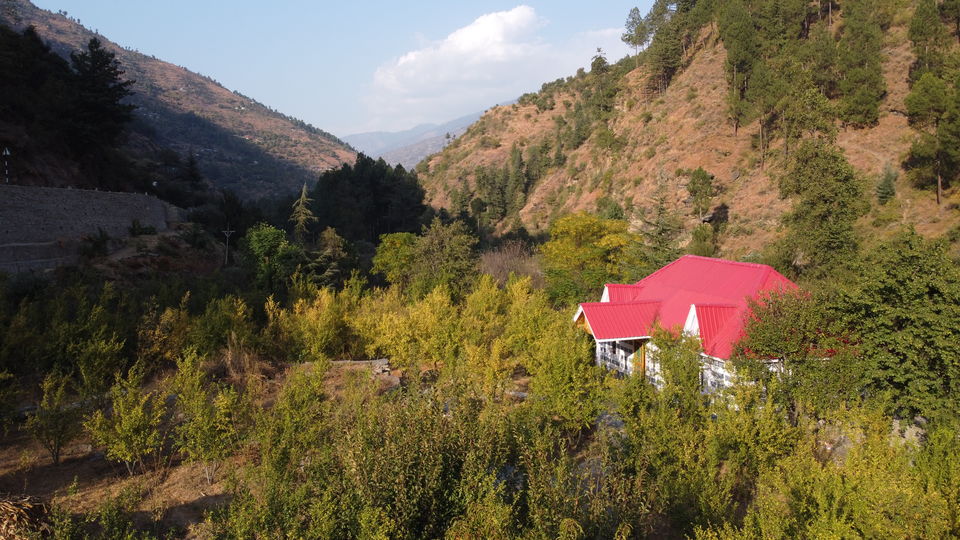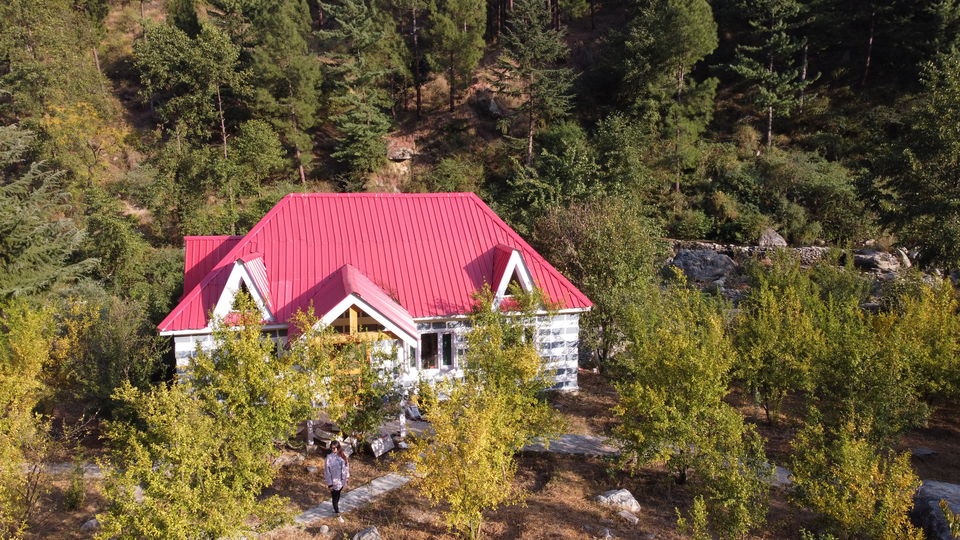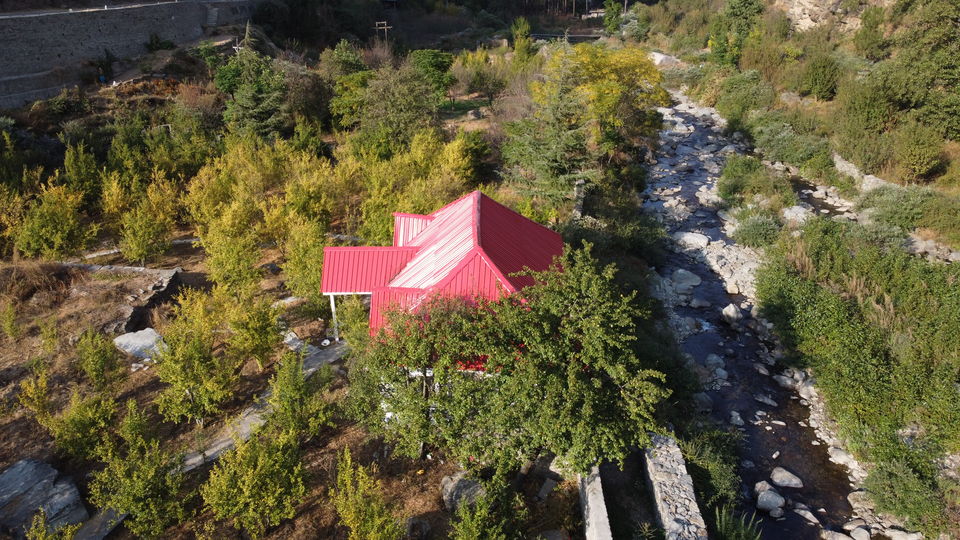 7 - SNEHA HOMESTAY - Tirthan
Sneha Riverview Homestay is a great option for travellers looking out for a homestay in Banjar. It's a nicely built homestay with a family of four residing on the ground floor and the first and second floors are for guests. All the four bedrooms have attached balconies and great views of the mountains, the Tirthan river is just 100 meters from the house and one can easily walk up to it.
Dhanna Bisht is the lady of the house who is running around and cooking for the guests here some local Himachali delicacies like siddu with a smile on her face all the time. Its on a perfect location for people looking to explore Tirthan Valley as all the touristy spots are closer from here. This homestay just feels like home away from home.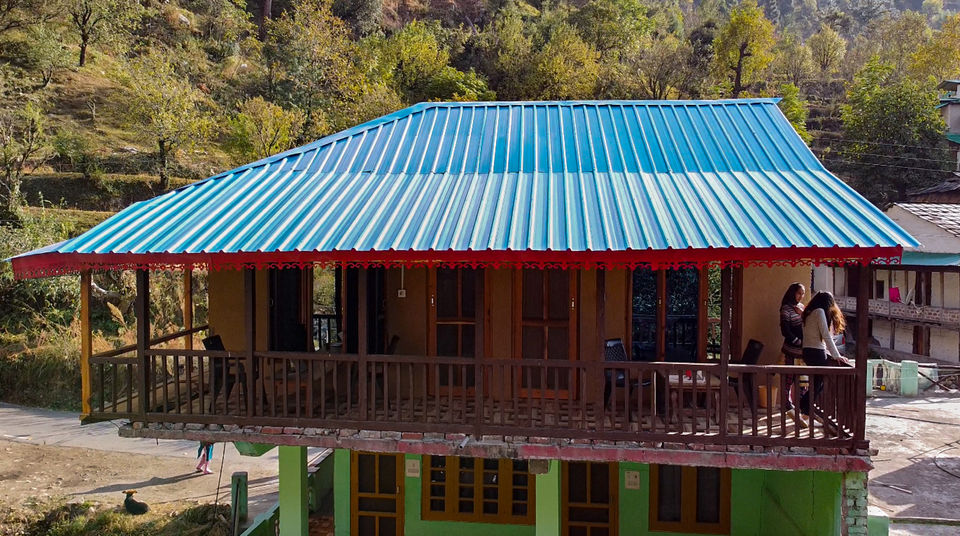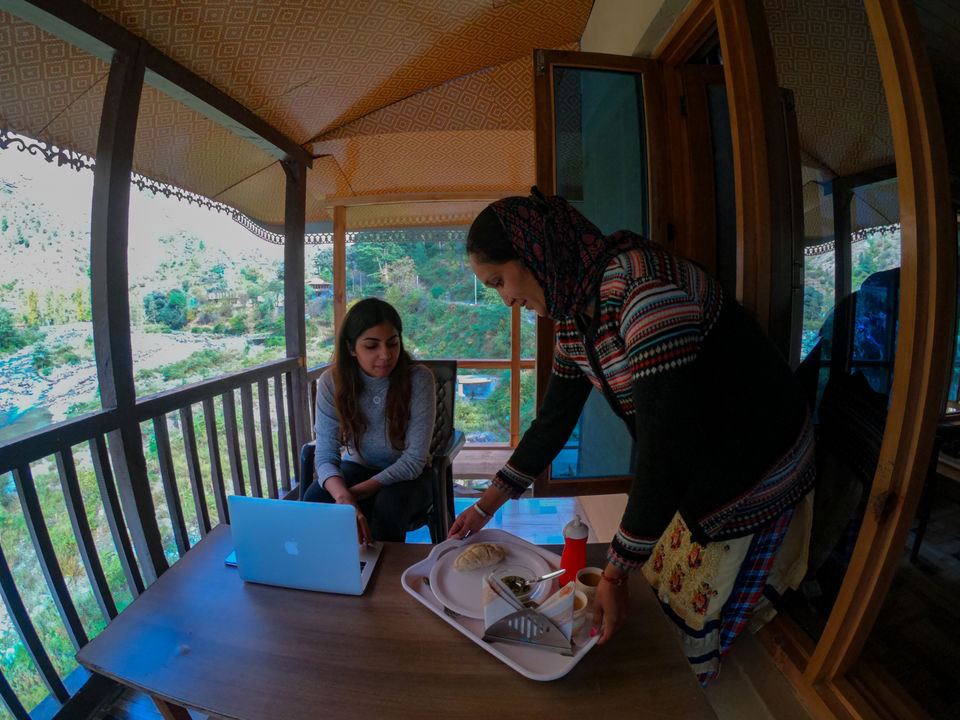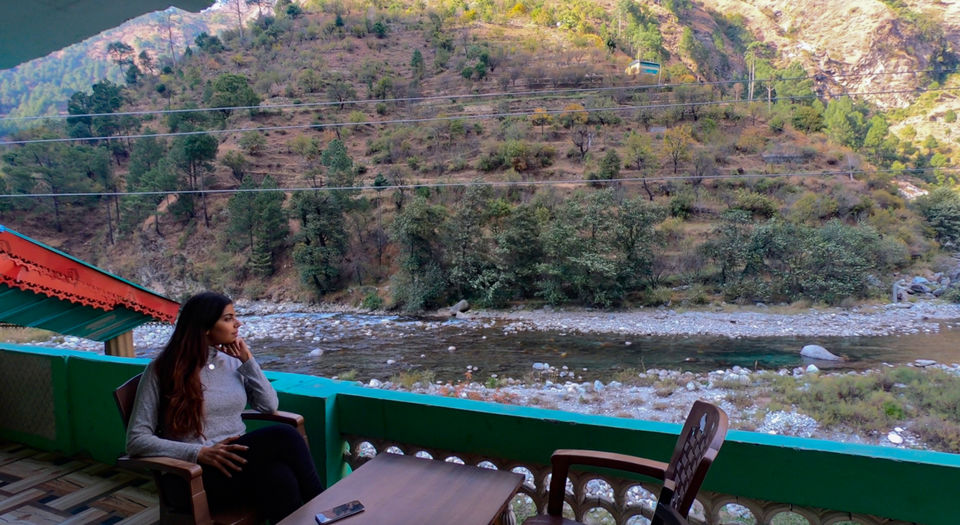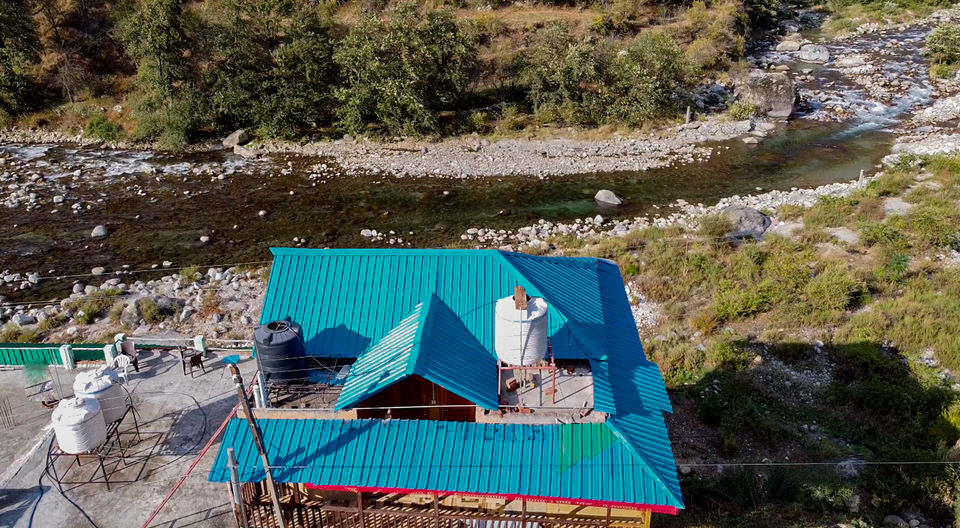 8 - DEVATH FARM COTTAGES - Tirthan
Devath Farm Cottage is located at the picturesque location of Village Chamni which is in the heart of Tirthan Valley. This stunning cottage is right by the tirthan river, comprising of six rooms spread over an acre of land. All the rooms here come fitted with French windows overlooking the valley and the river. The property boosts of its own Pear Orchard and fresh Himalayan groundwater.
Amenities here range from good wifi connection to ample parking , home-style cooked food , and a lot of activities for children.
It's a perfect spot for bird watching , stargazing and many more. The peaceful surrounding here make it worth for a long workation and perfect for travellers looking for a mountain pace life.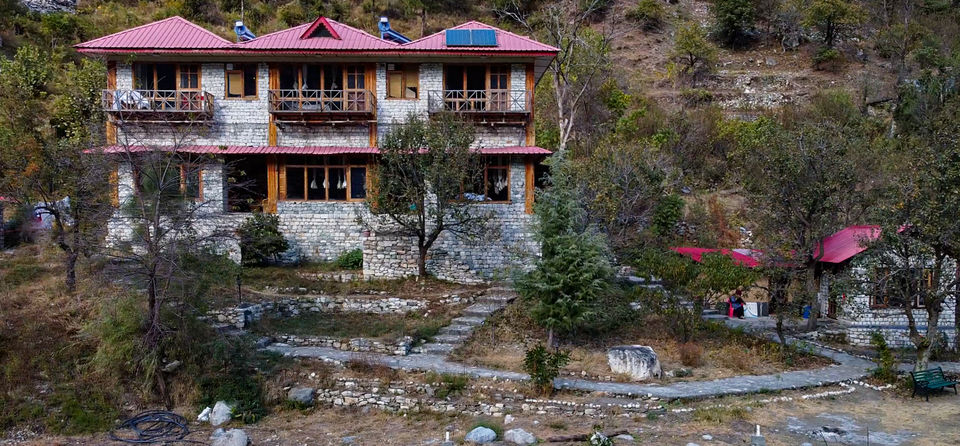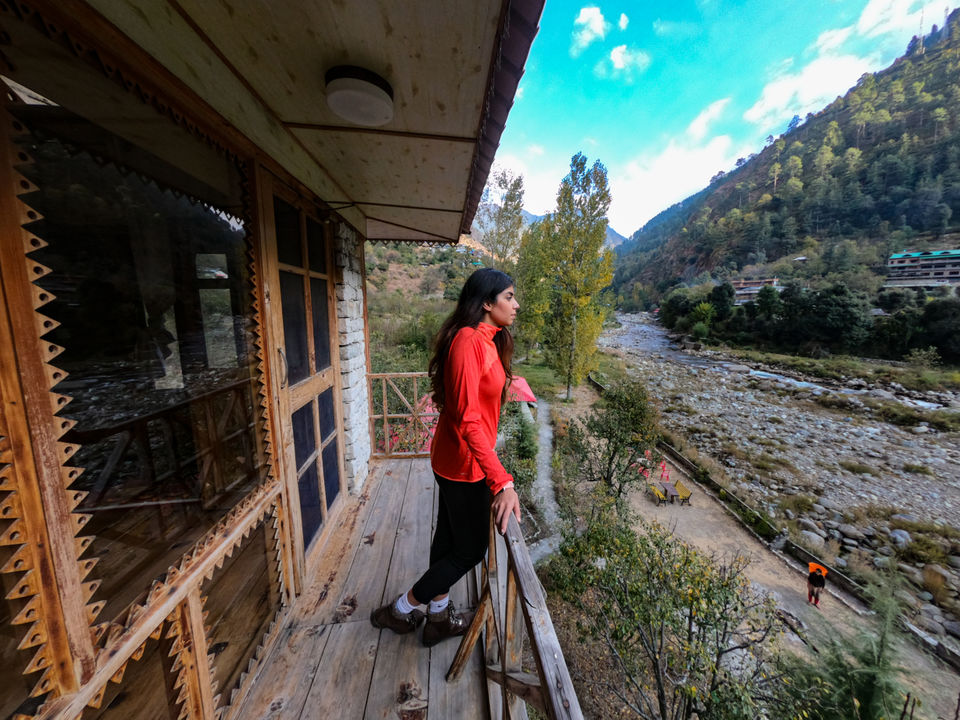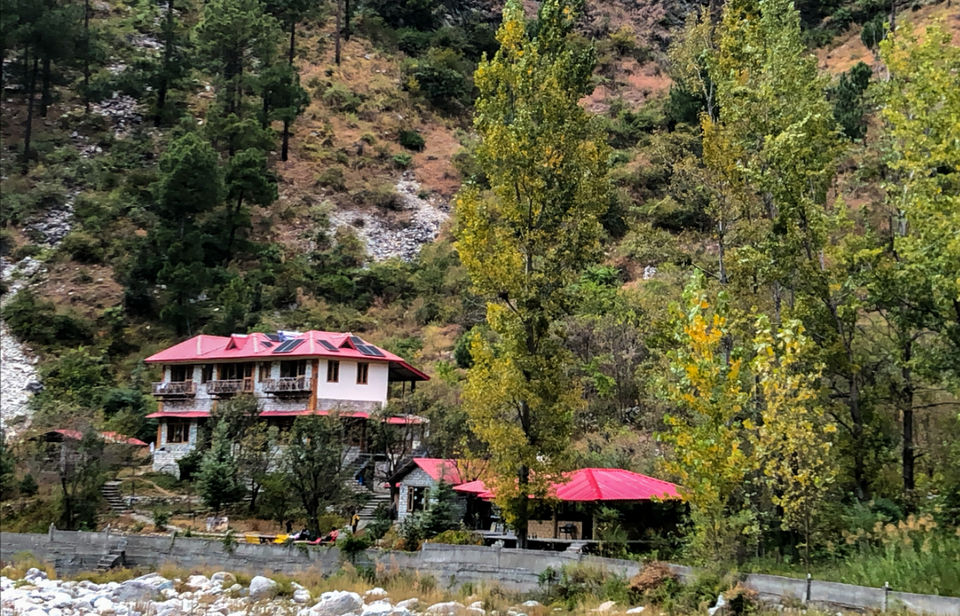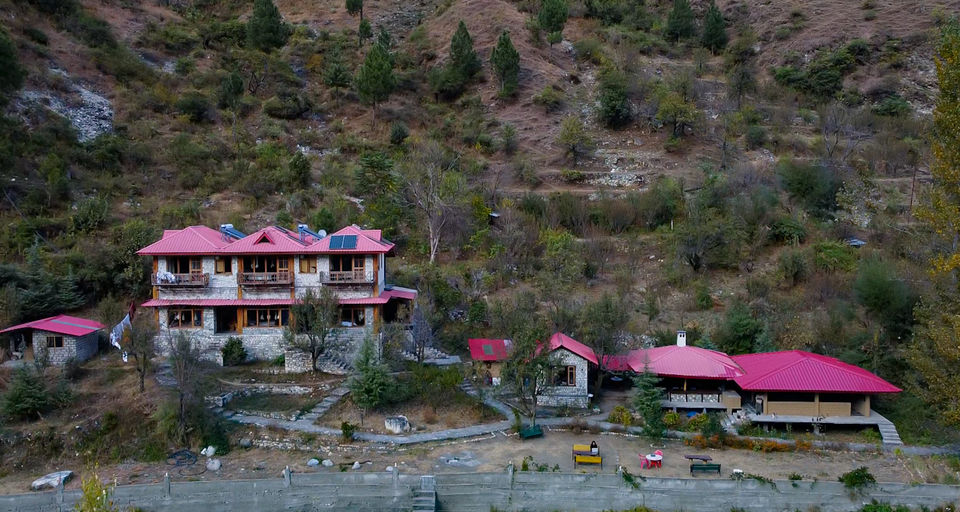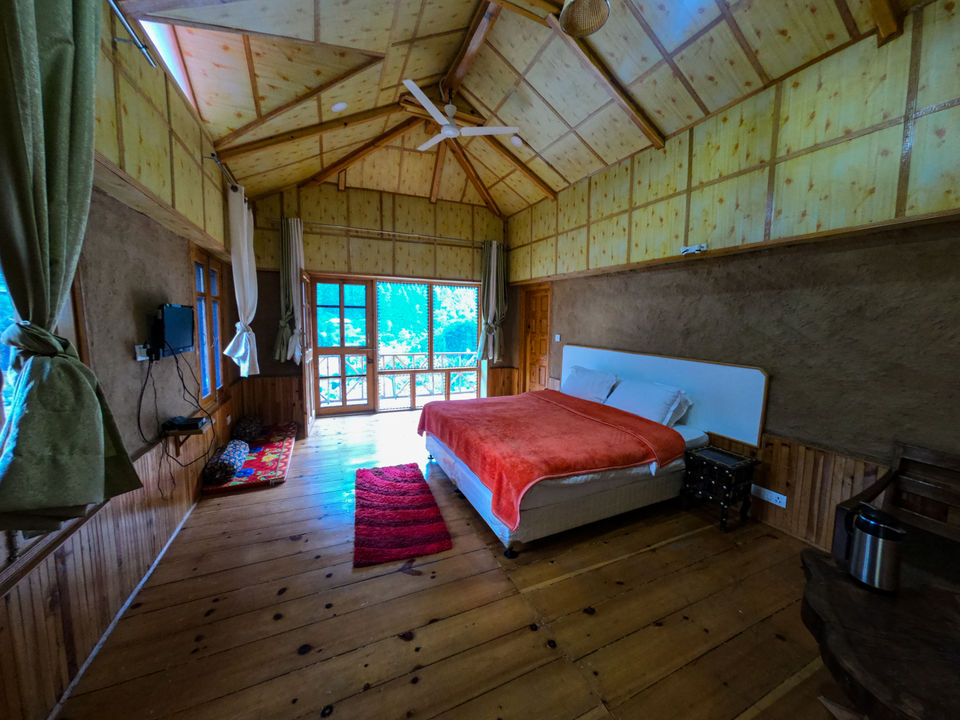 9 - ZAHIR COTTAGES - Kullu
Zahir Cottages in no time will make you forget the chaos of cities , will refresh you inside out. A small abode , this place is nestled in the lap of lush orchids and surrounded by hills , near Manali. Whether you want to laze around with your favourite book and a cup of coffee, or want to go on an expedition , solo or couple or just a gang of friends, they cater to all your needs.
These cottages are a fine blend of antique tradition and modern amenities like electric heaters , which are sure to win you over. From 24*7 wifi and an indoor fireplace with a library stacked up , they have it all. To give you company and the most important members of the Zahir family are the two dogs Bhalu and Roxy, so be ready to be on the receiving end of lots of love and licks.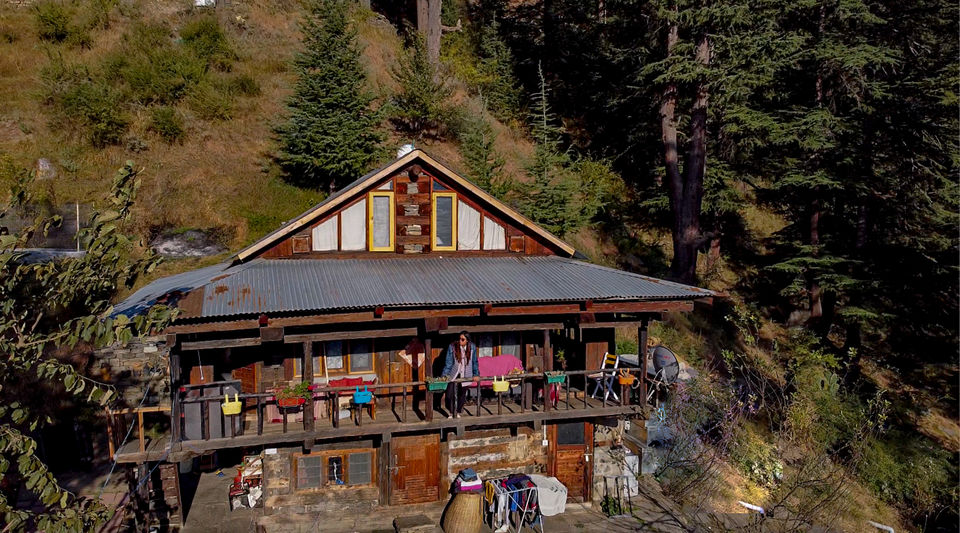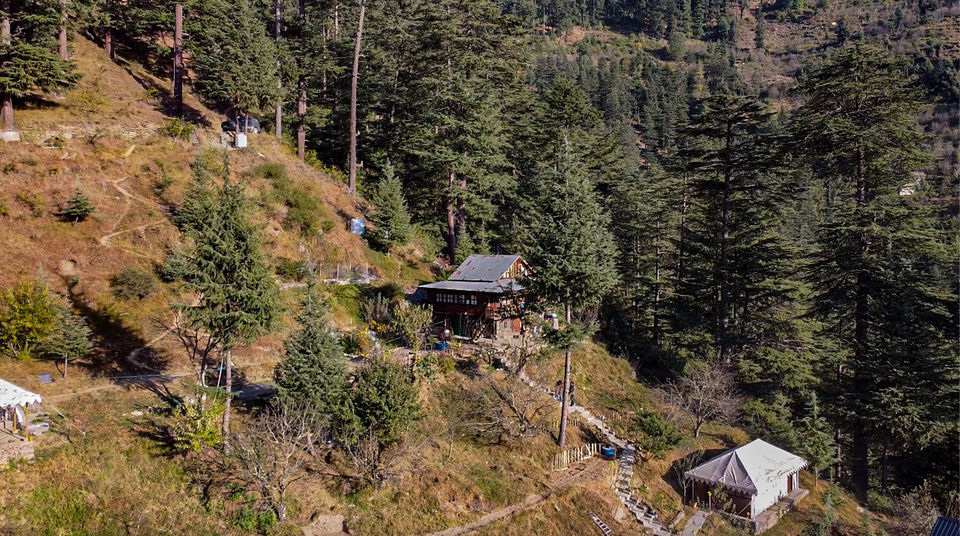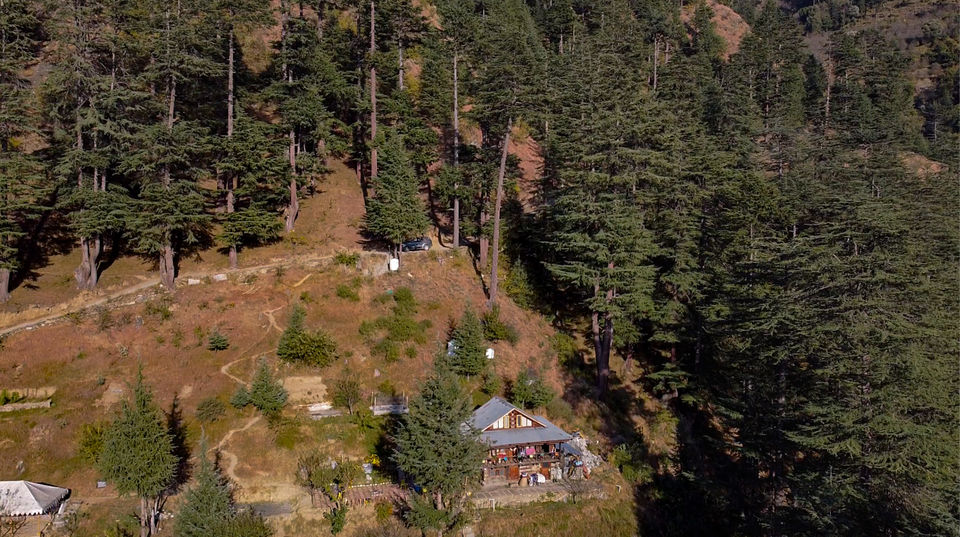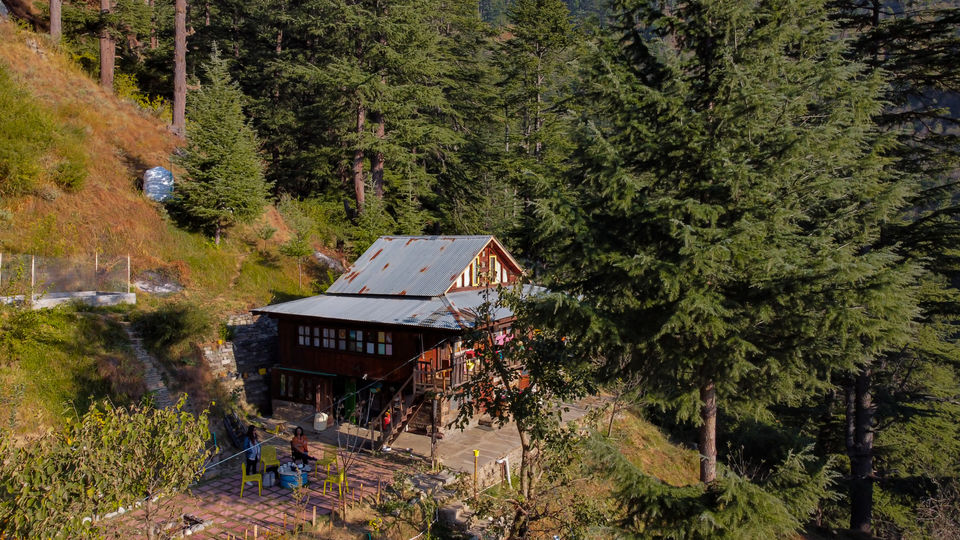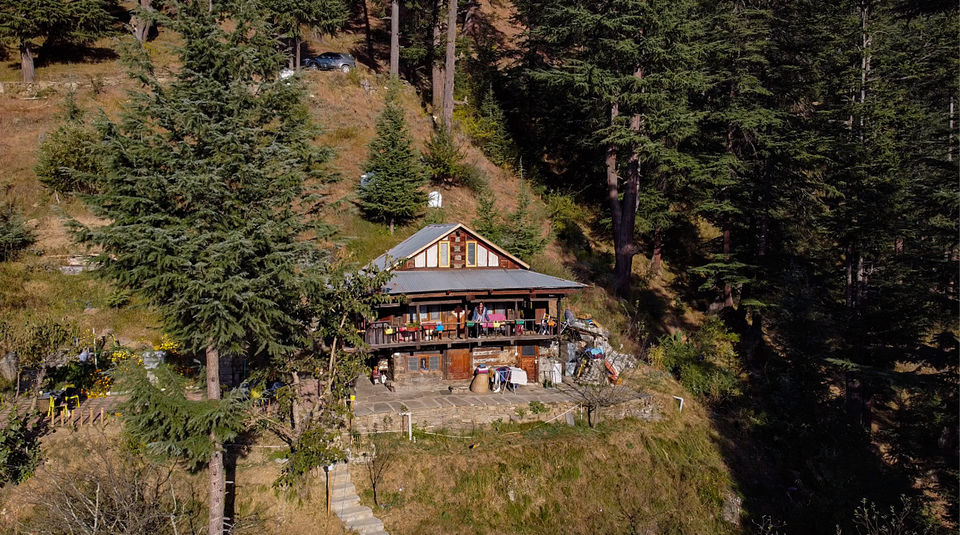 Every Homestay we lived in was unique in its own way , from the most simple Himachali homes with basic amenities and gorgeous views to lavish orchard estates with luxurious amenities and comforts , but the essence of every homestay will be found in its people and we witnessed Himachali hospitality everywhere we stayed.
They all felt like home.
So give yourself a chance, instead of choosing work or travel , Do both while you can...