Our journey started from Chandigarh. We got onto a Volvo bus which took us to Bhuntar, and from there, we shared a cab to Kasol. The view on the way to Kasol is breathtaking; the Parvati flowing on your left, and snow capped mountains in the front.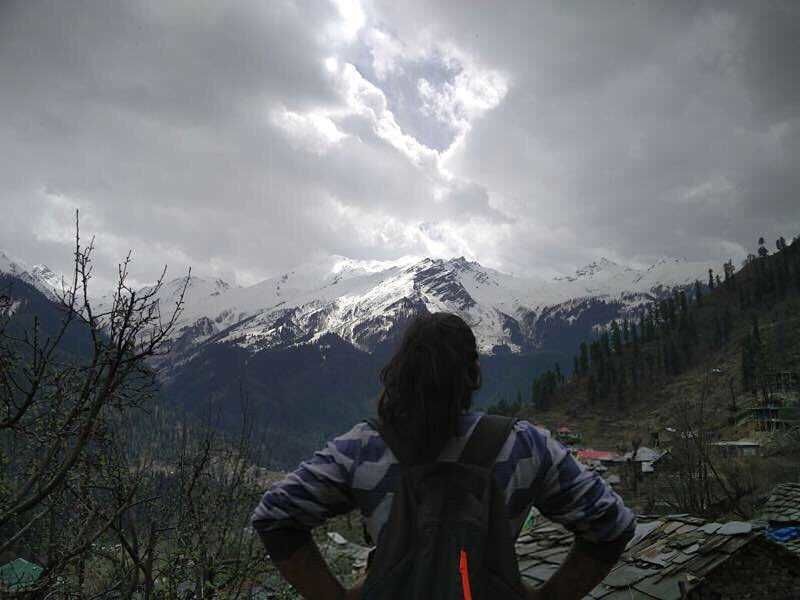 This was my first snow experience, and I loved every moment. We decided to stay at the Alpine Guest House. A beautiful place right by the River Parvati.
After having a very welcoming breakfast, we set off to explore Tosh. It's about an hour from Kasol, you can take a bus which stops at Barshaini and walk all the way to Tosh, or take a cab directly to the place. Tosh starts with this beautiful bridge, followed by many guest houses. The walk across the small path that goes through the village is really an amazing experience.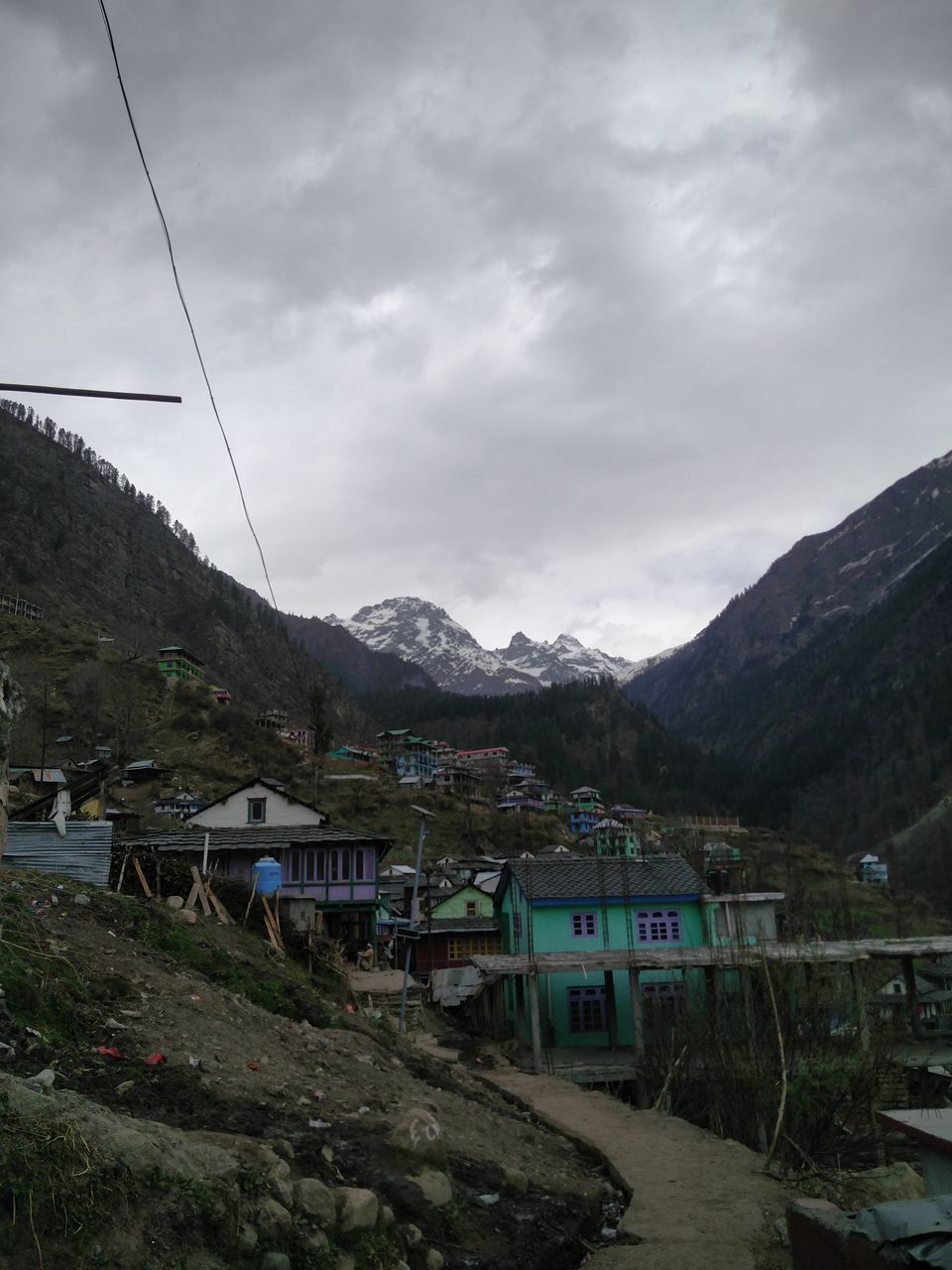 We came across lots of people chilling in the cafes, while locals carried on with their daily routine. Tosh is surrounded by snow capped mountains during April, making it a must-visit.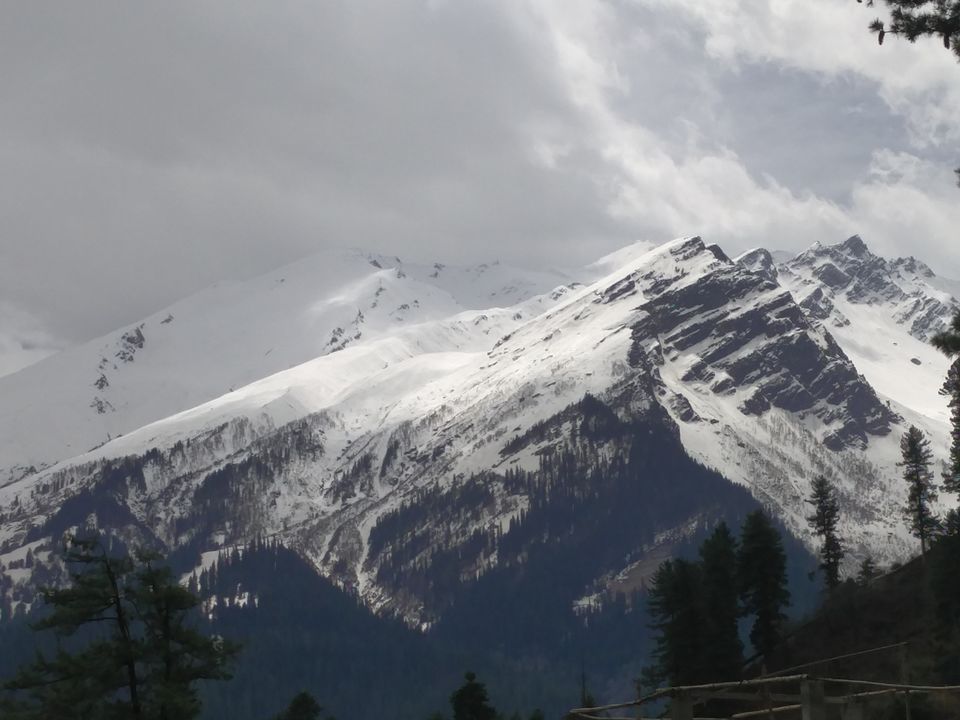 We walked our way up to the Pink Floyd Café, which had the best view of the Himalayas, and returned to Kasol in the evening, just as it started pouring cats and dogs. It rained all night and the next day as well, and we had to spend the first half of the day inside. For the next half, we went to Manikaran. The Gurudwara and hot water spring is a tourist attraction there. But, you can also walk along the market and the beautiful bridge filled with colourful flags.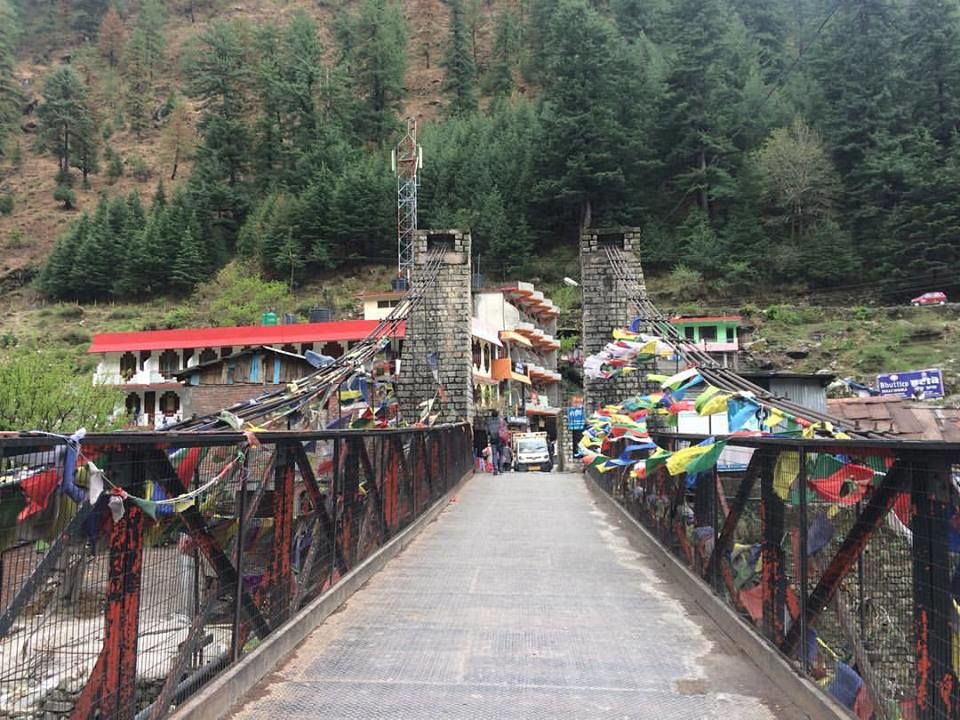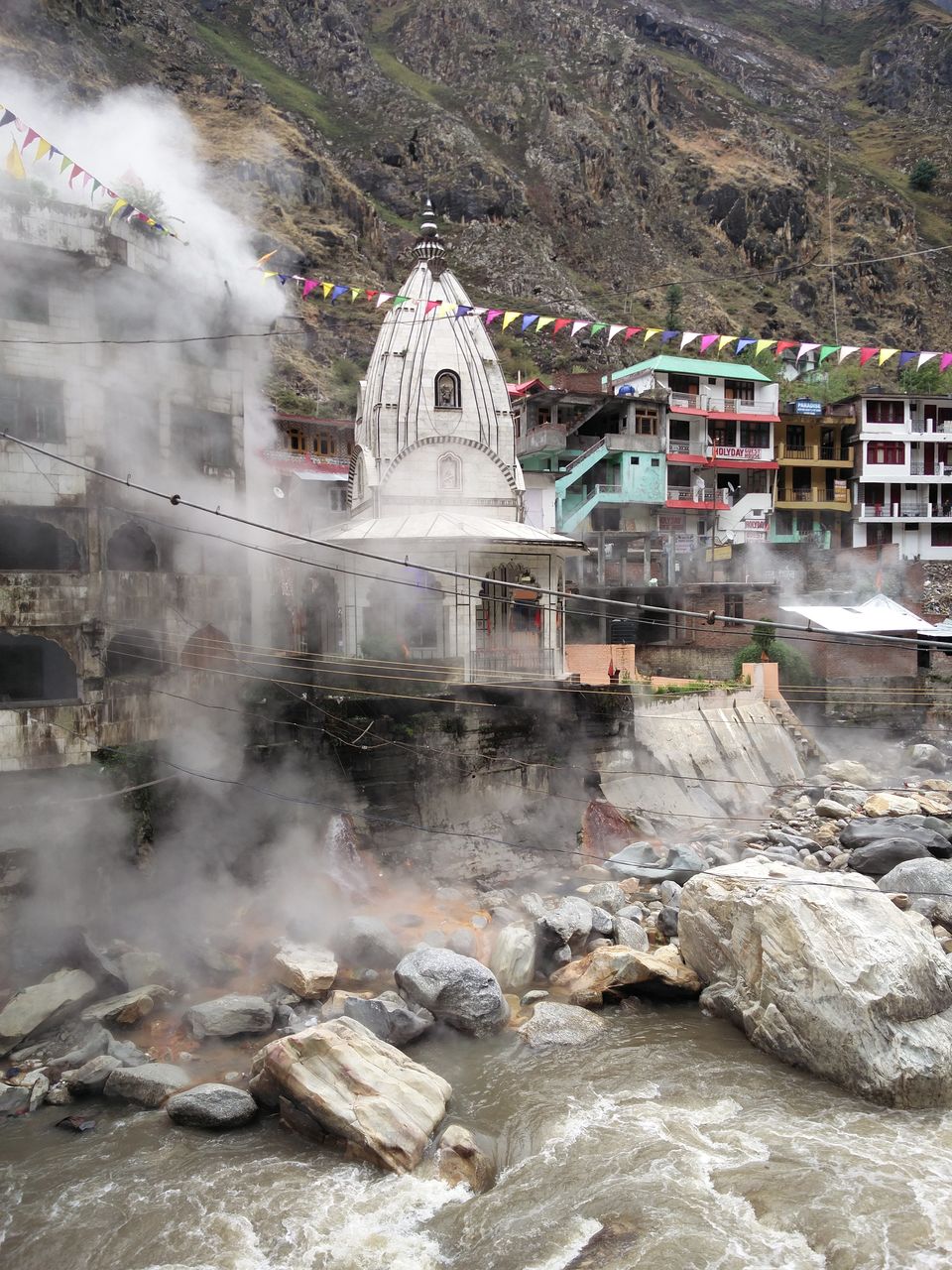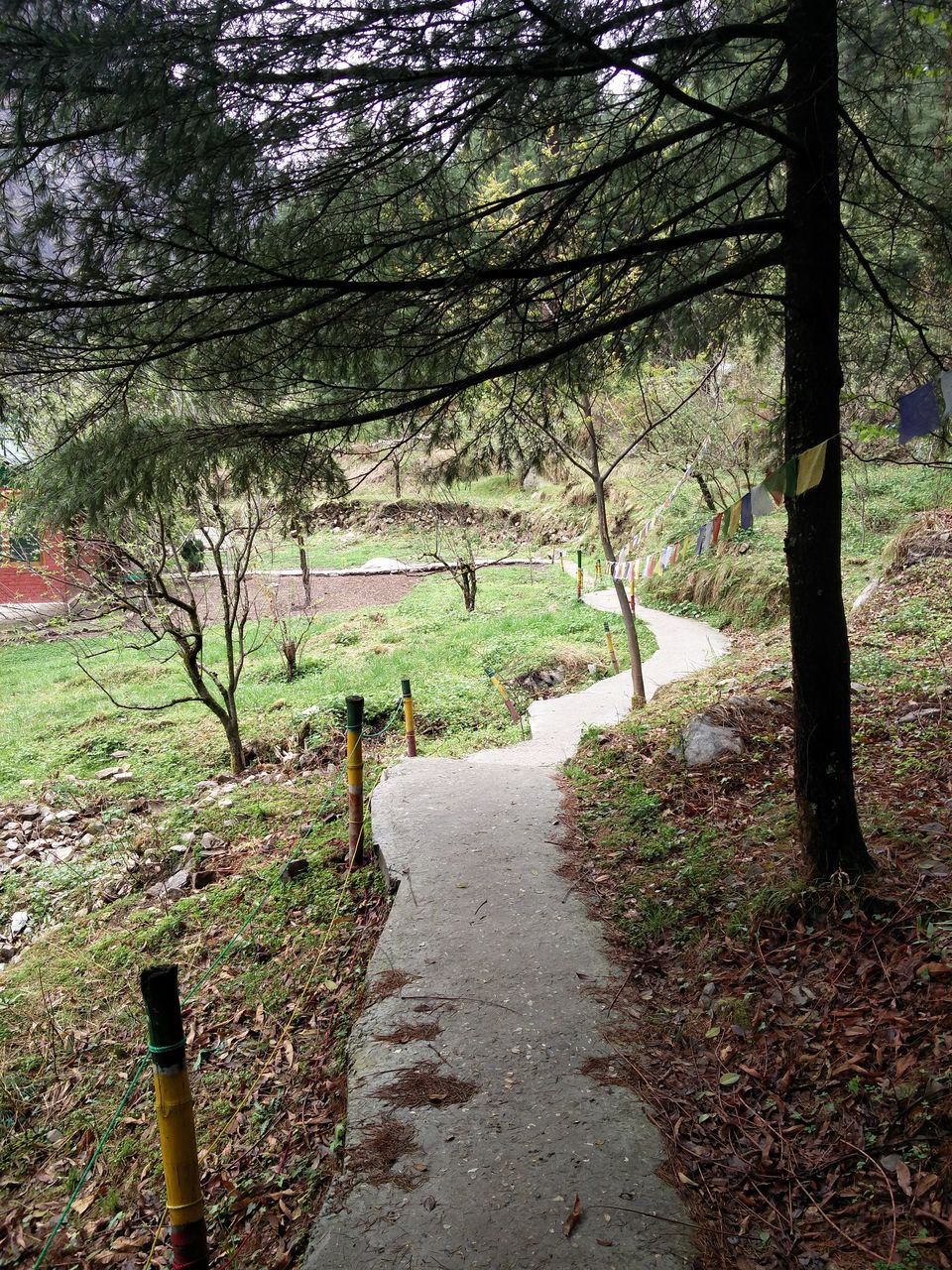 Kasol to Manikaran is about 4 kms. We came back to Kasol and spent the rest of the day café-hopping. I had always heard about the food there, and yes, it isn't overrated. The next day, we left to Manali. We stayed at Zostel Manali, and I couldn't have found a better place. It's so secluded and absolutely amazing. We spent rest of the day just taking in the view and sipping hot coffee.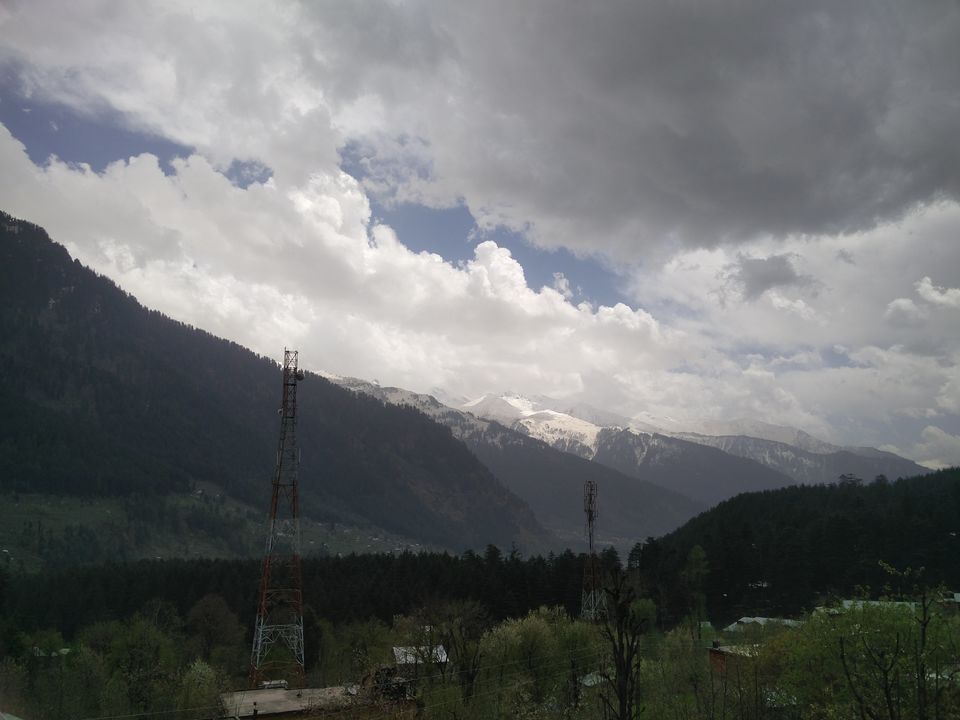 Early in the morning on the next day, we set off to Solang Valley for some snow. Since it was April, we couldn't really see much of it, but we found enough to make a snowman. After a very long day of playing "finding snow", we headed back to Zostel, and spent the next few hours gazing at the stars. With a very heavy heart departed from Manali that night and headed back to the pavilion.