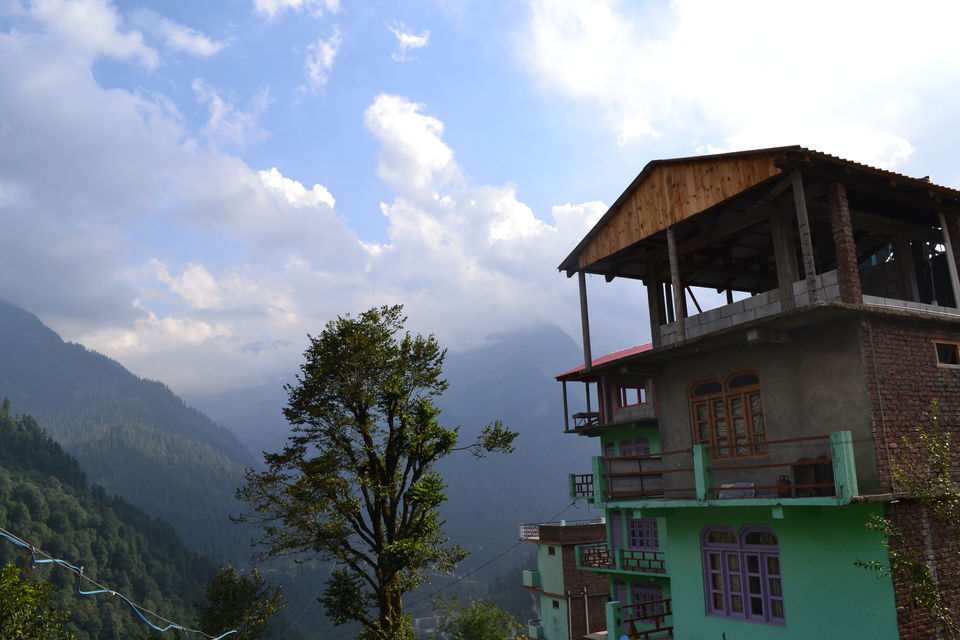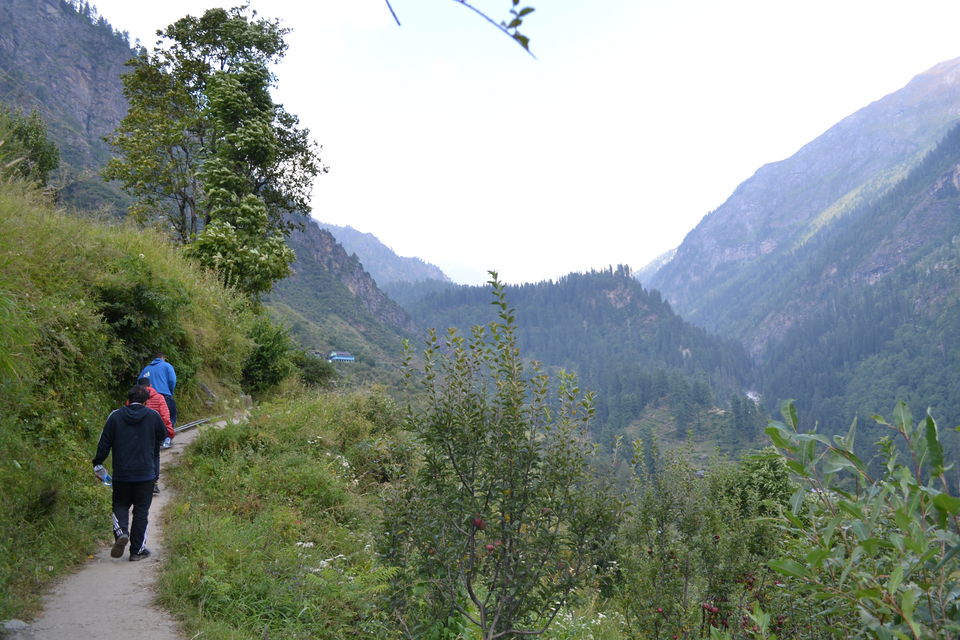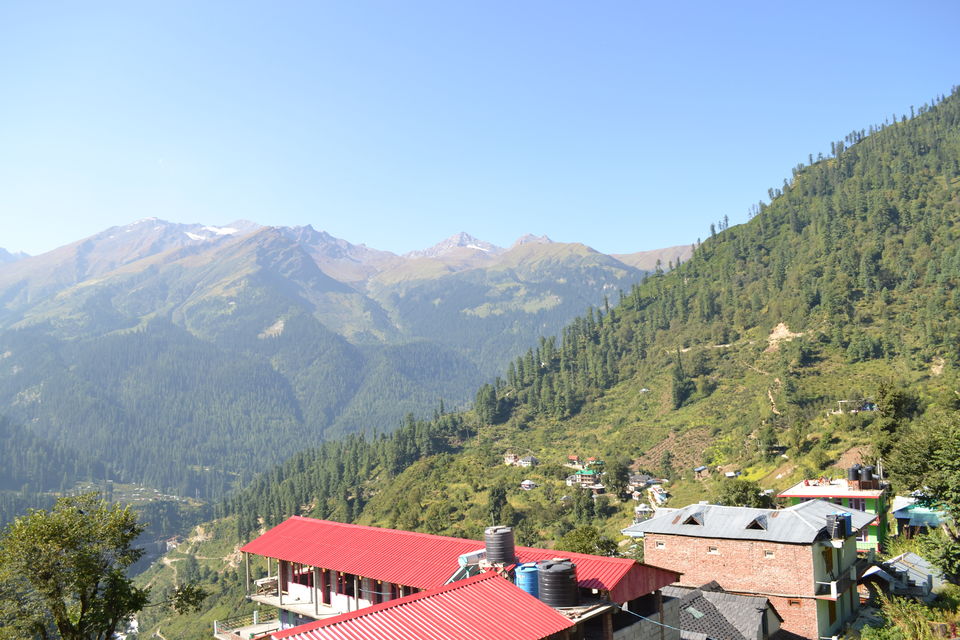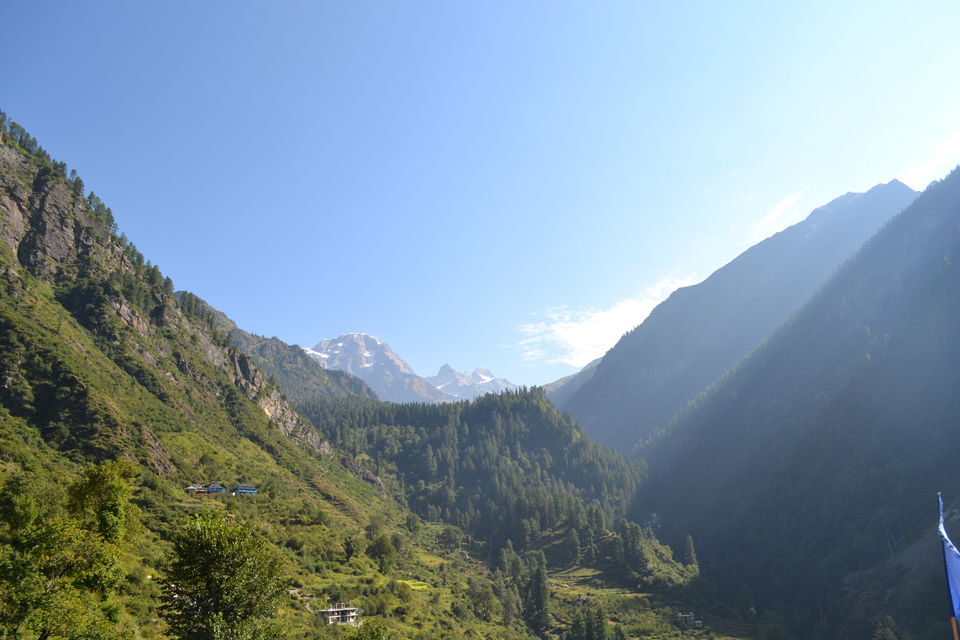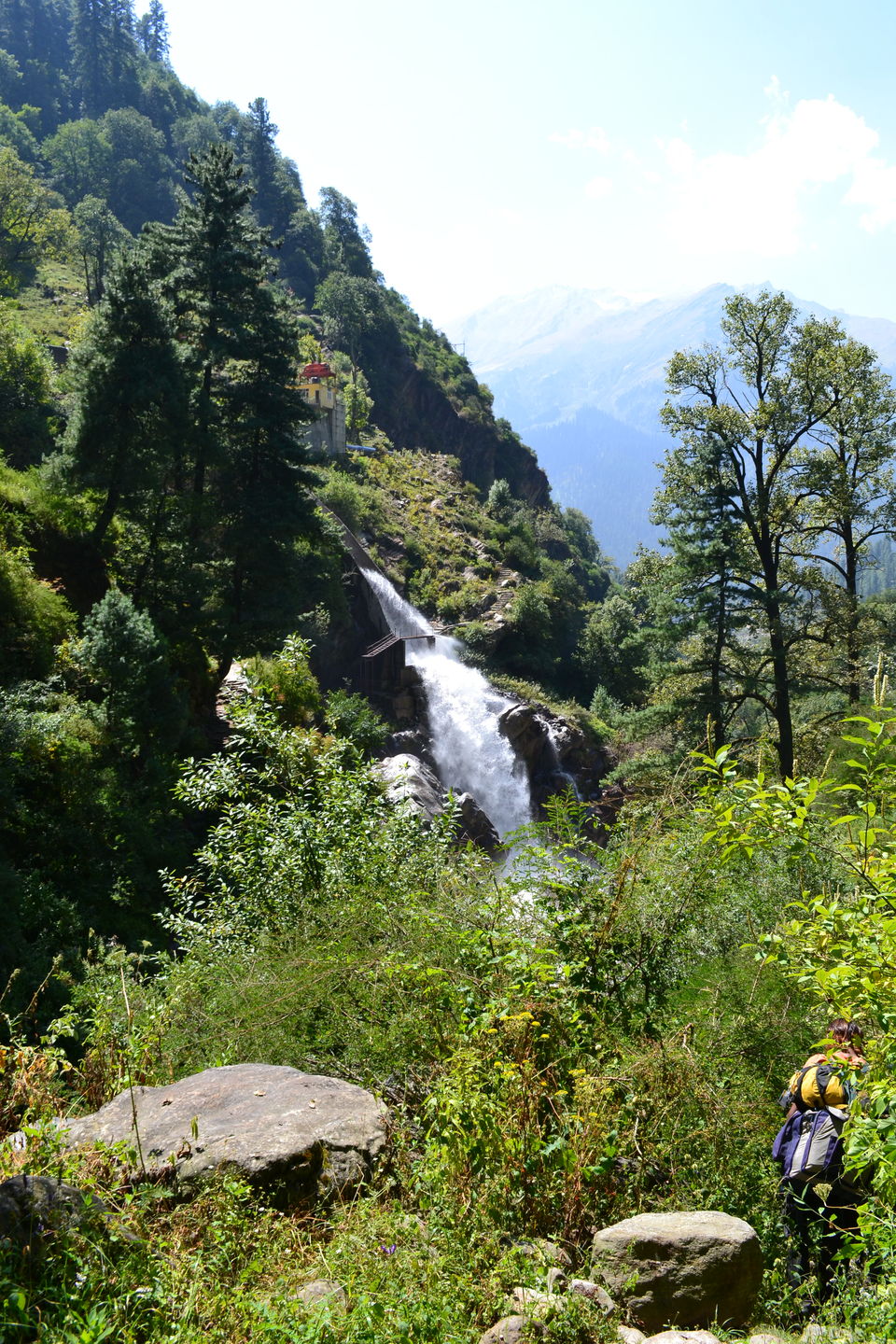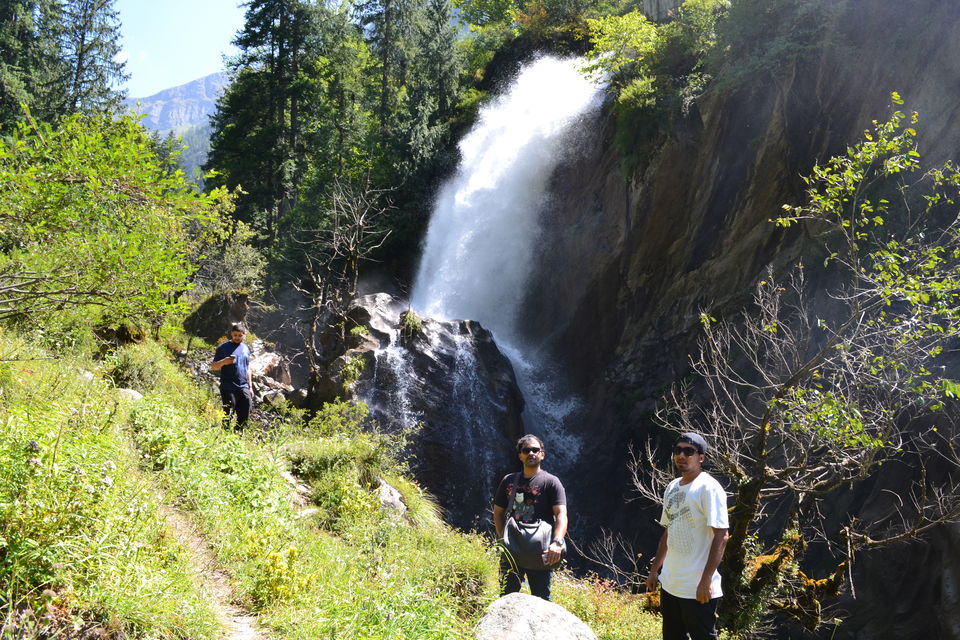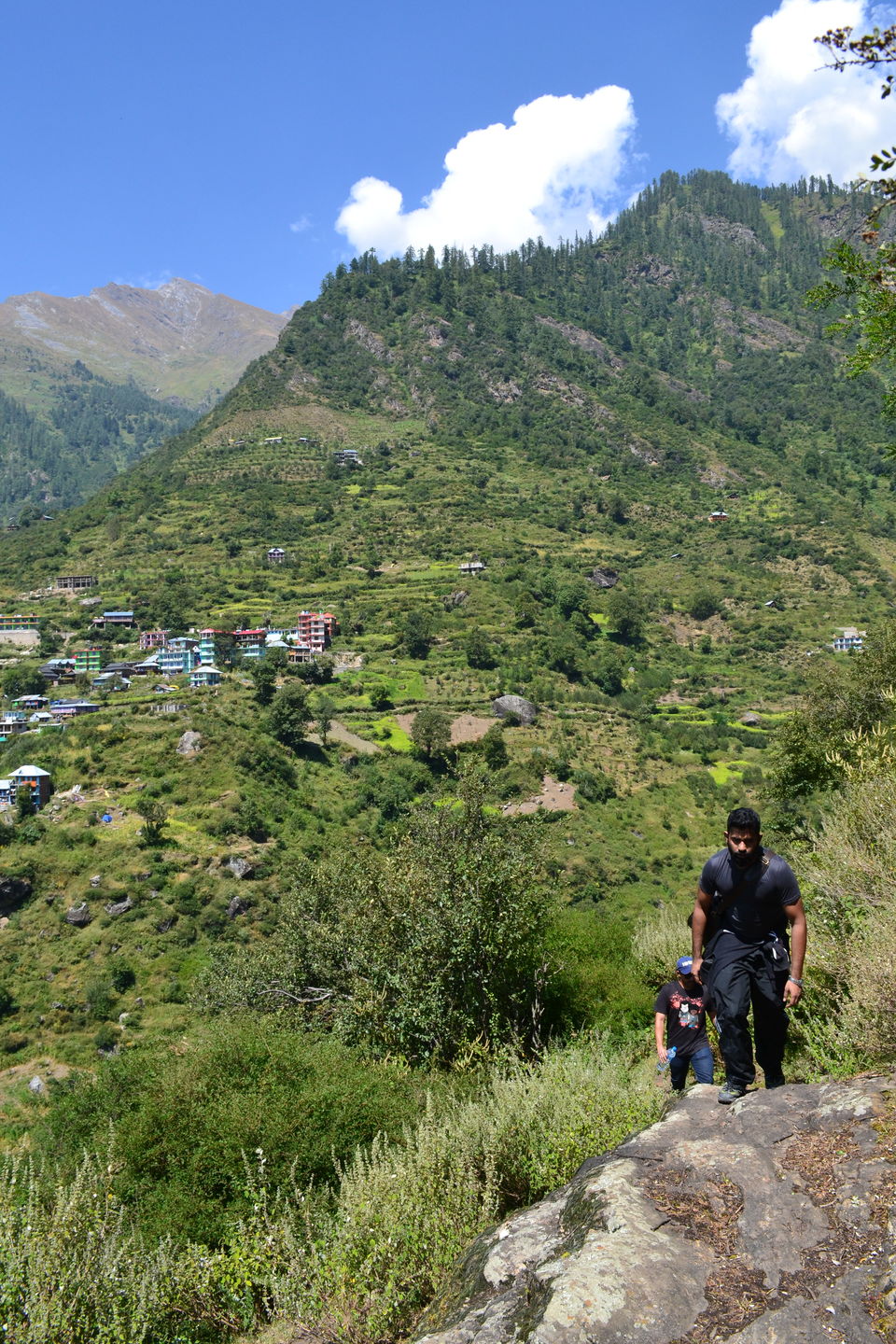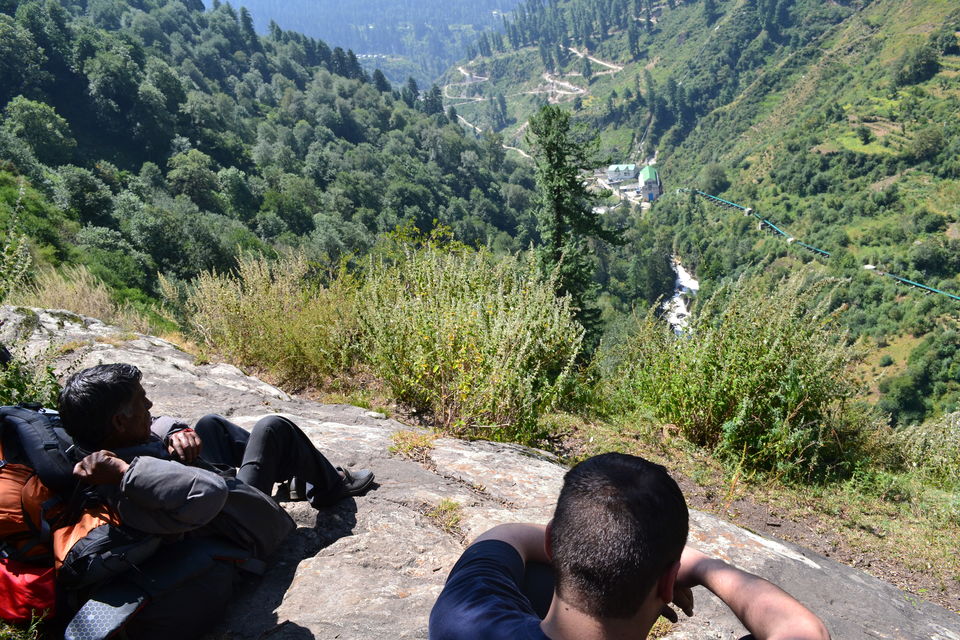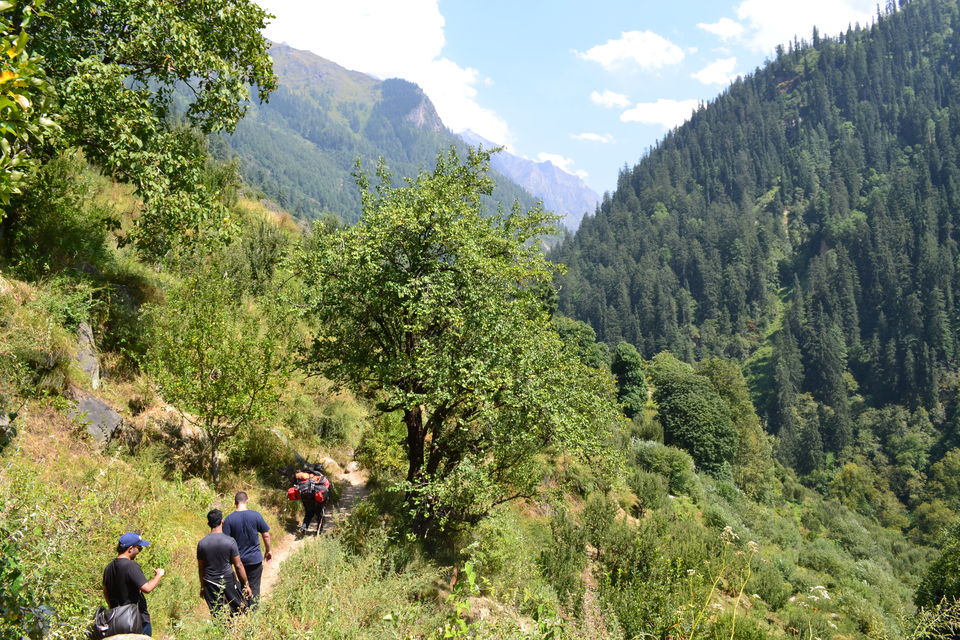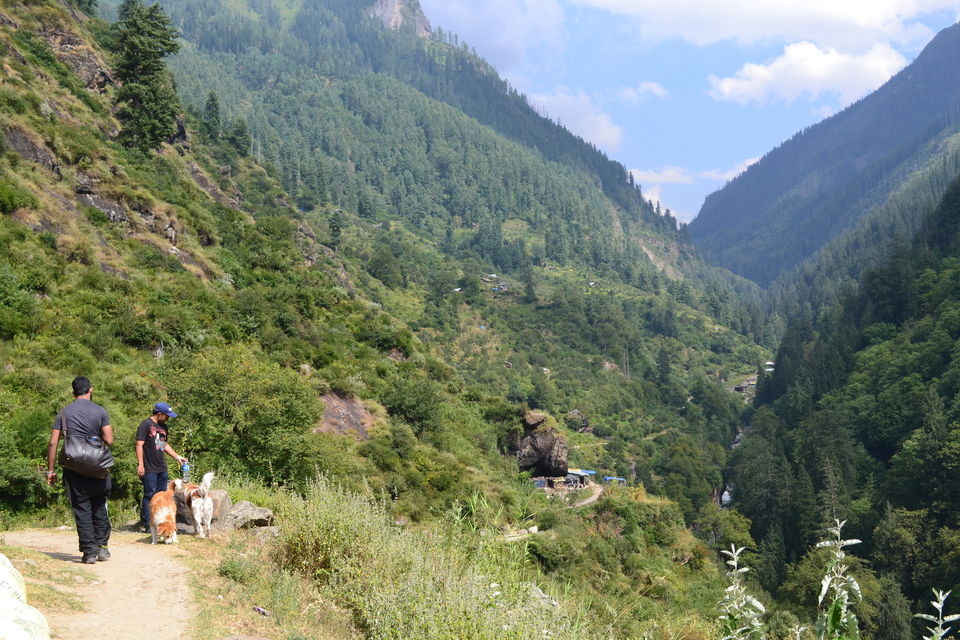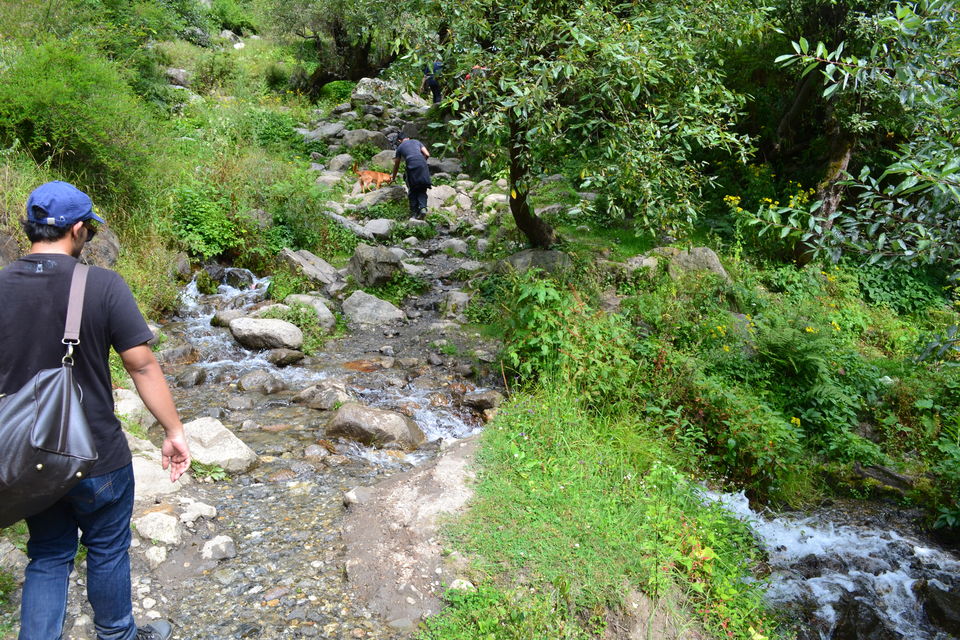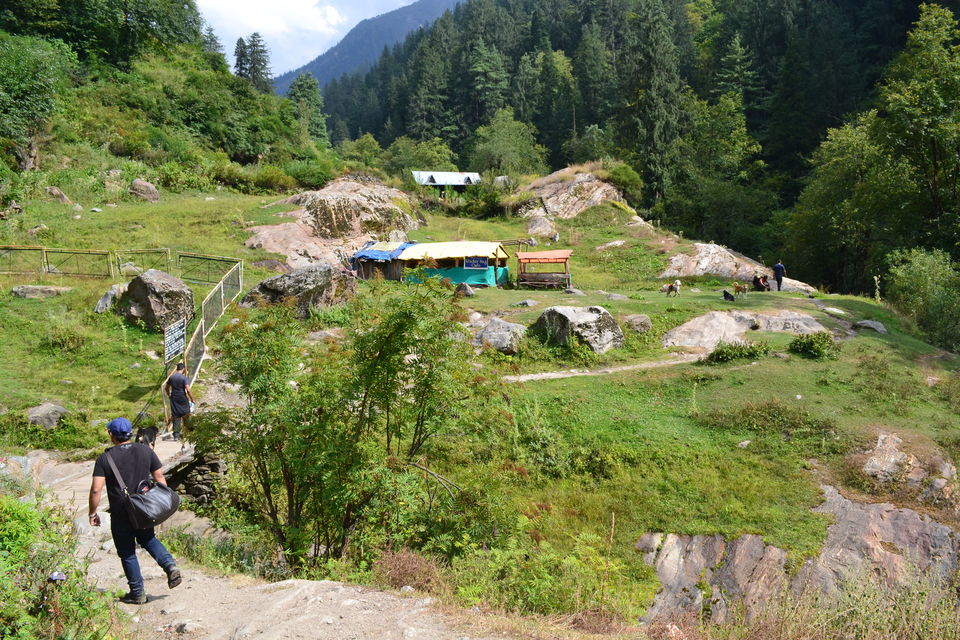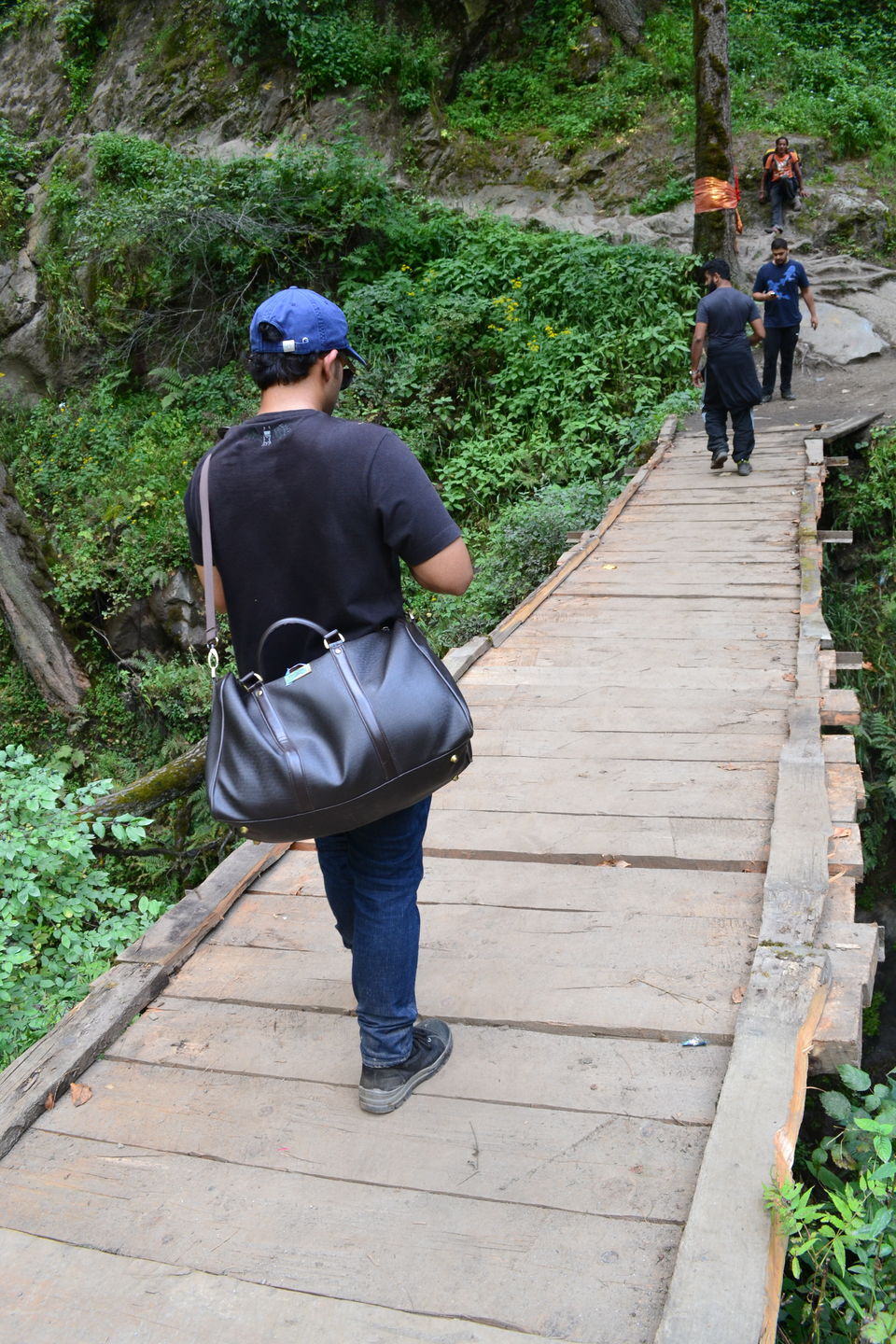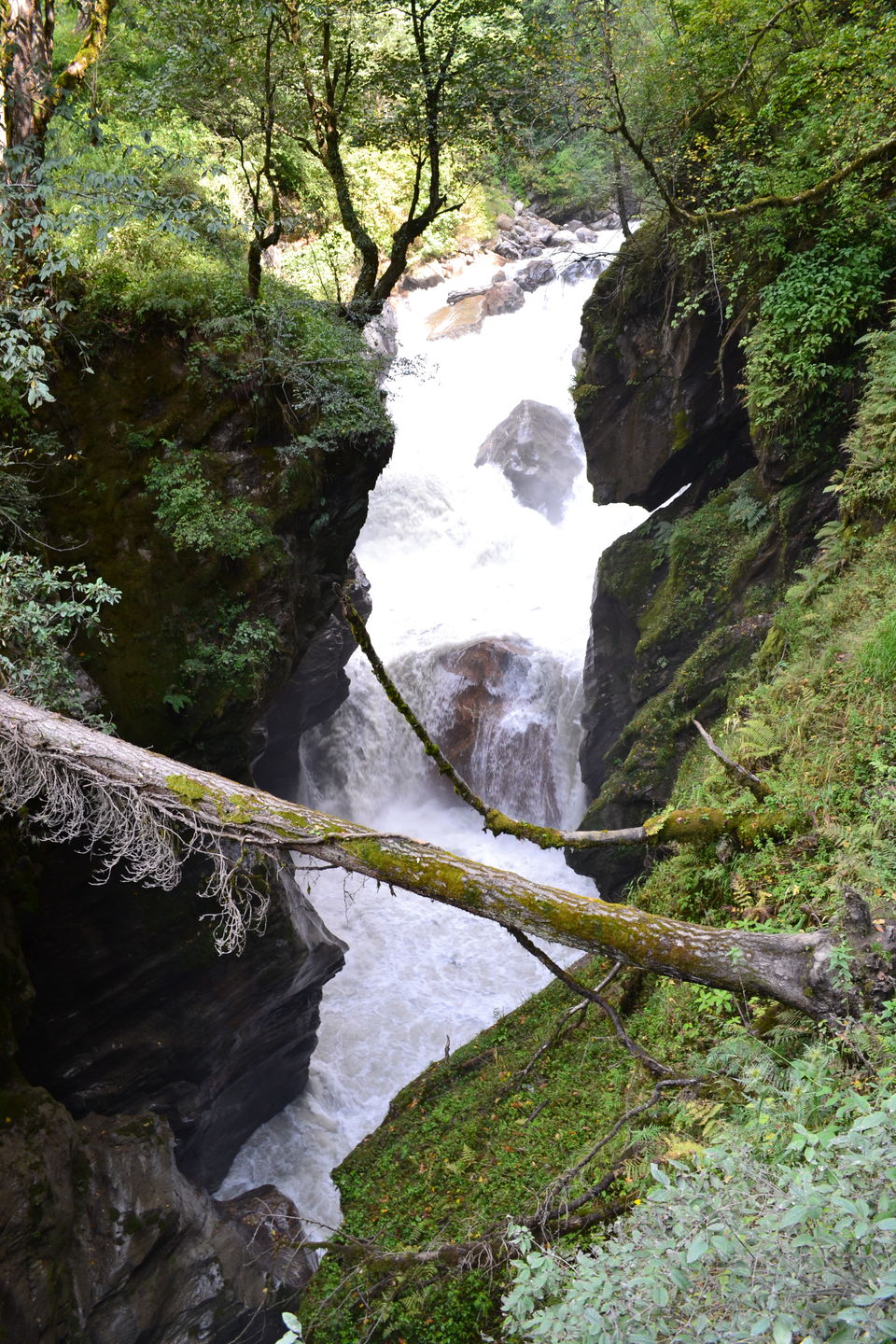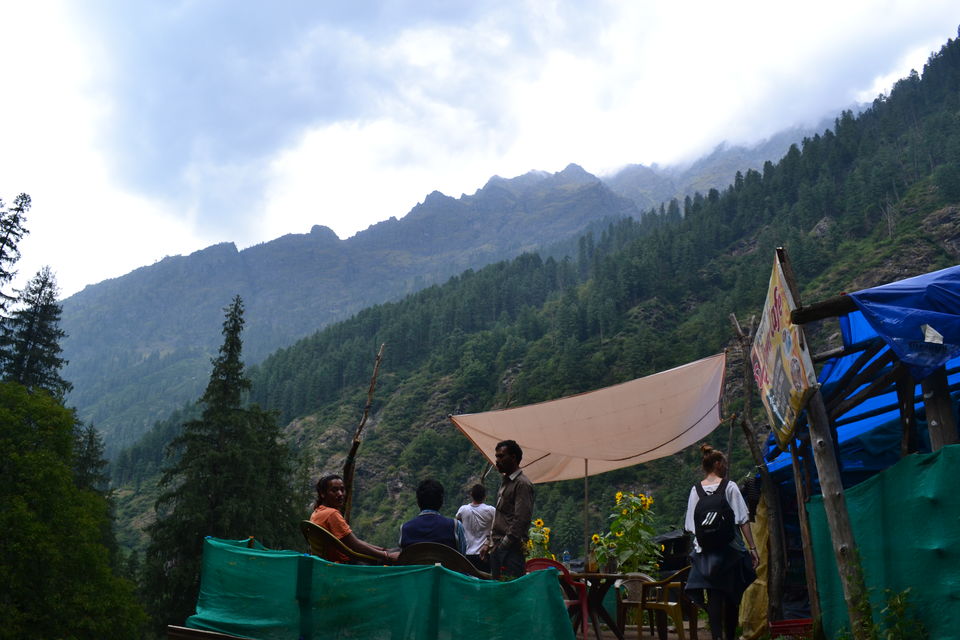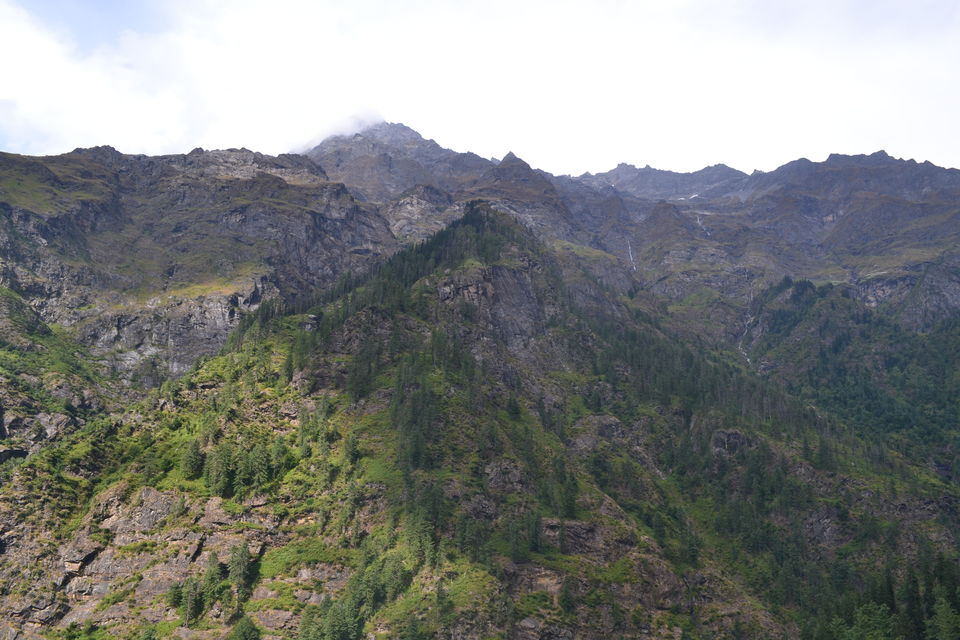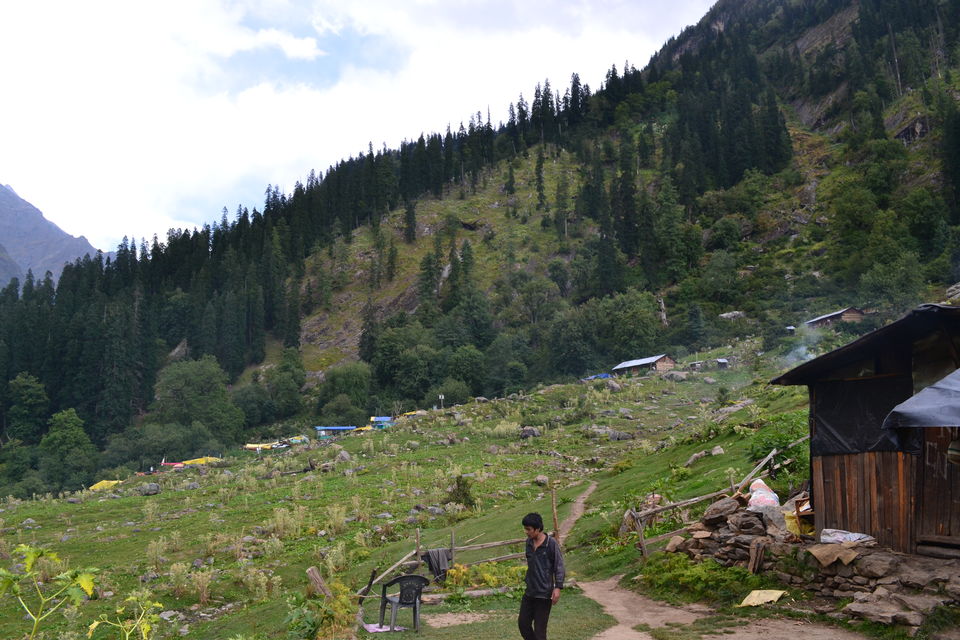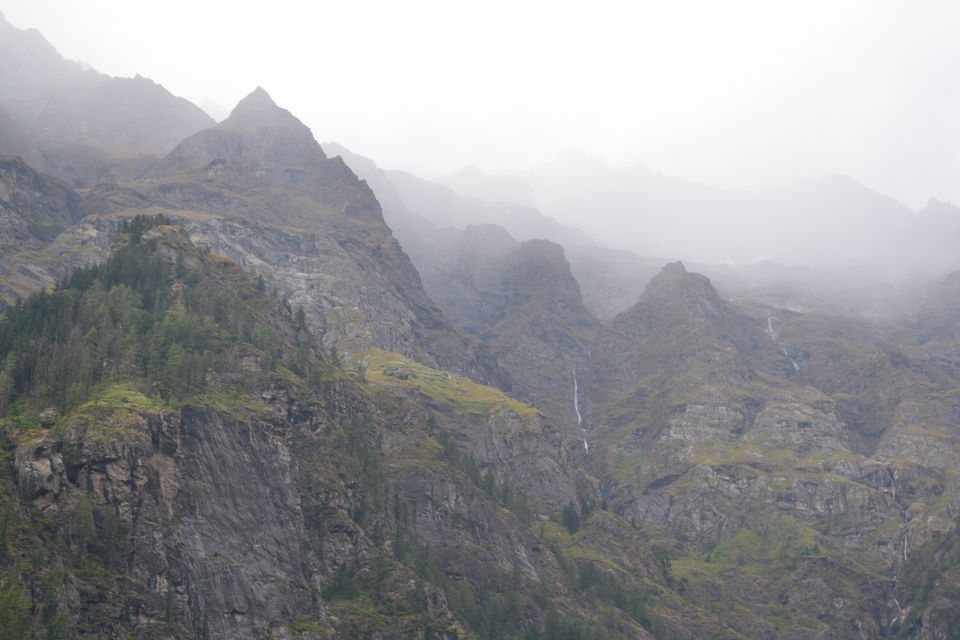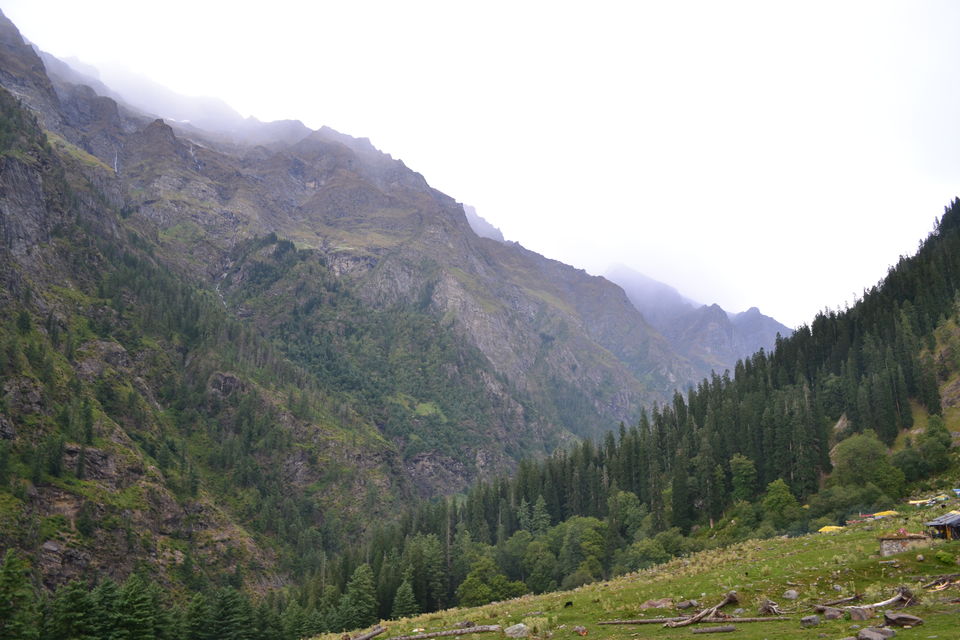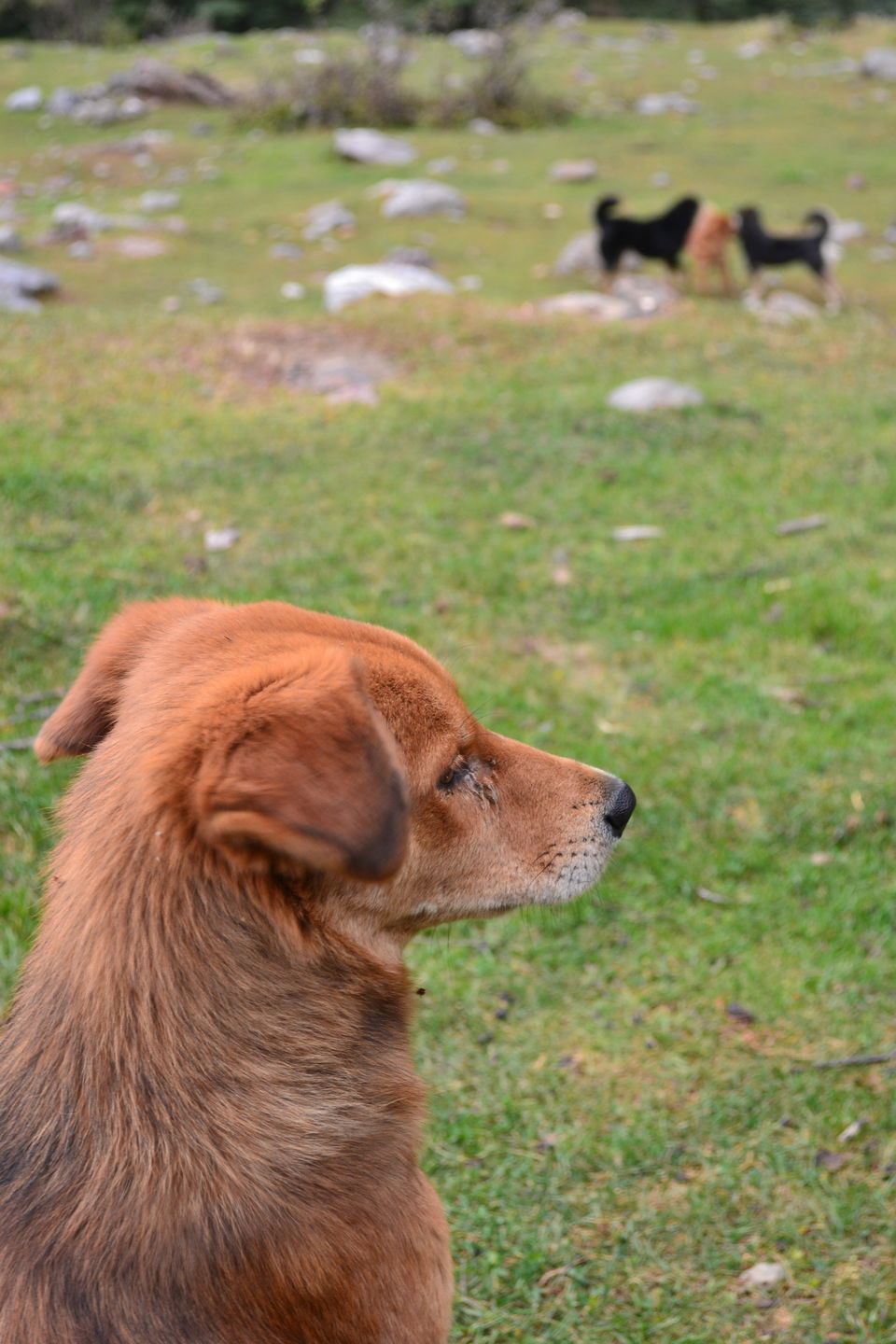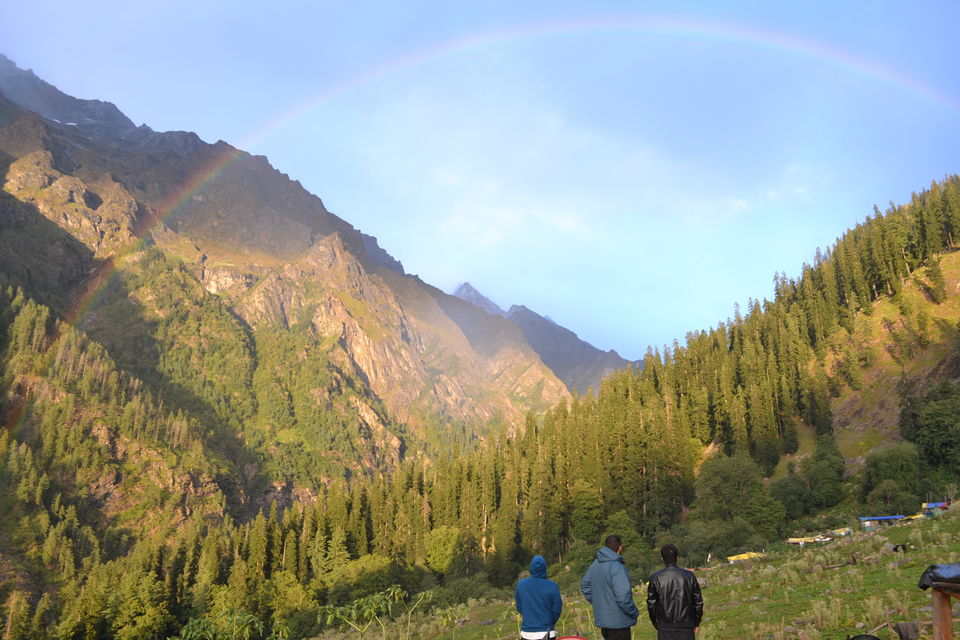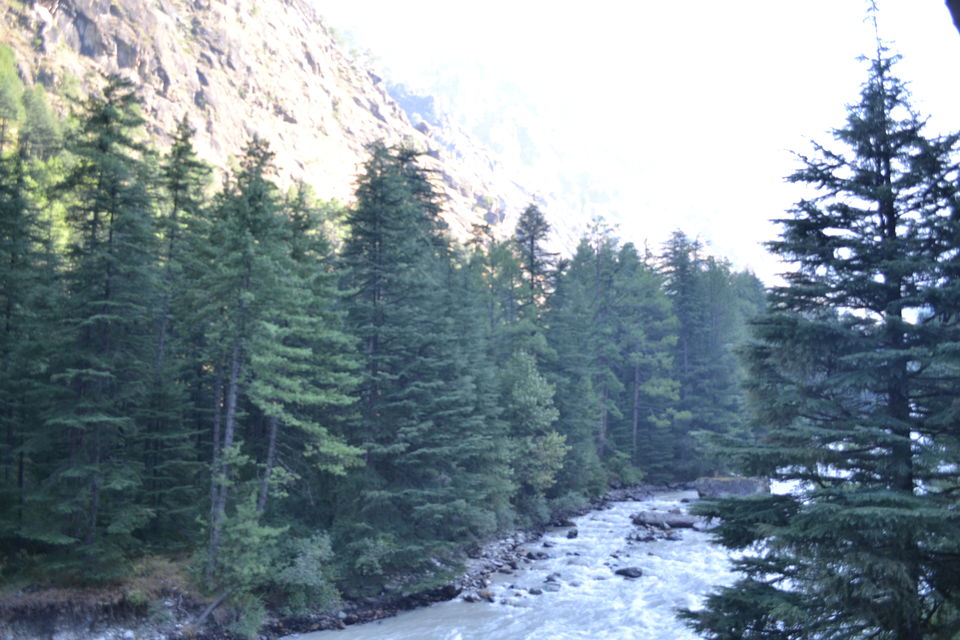 This journey can easily be summed up in a nutshell - 'Come for the hot springs, stay for everything else'.
Our friend was about to get married and this was (one of) our bachelor's trips. The four of us set out keeping a lot of pictures we had seen of the Kheerganga Hot Springs in mind - convincing ourselves that any trek to experience that would be worth it.
1st LEG: MUMBAI-CHANDIGARH-KASOL
We set off Sunday morning from Mumbai and flew to Chandigarh. Our aim was to reach Kasol by nightfall. We hired a cab at the airport, it cost us 7-8k for a sedan. Our driver told us that it was going to be a long journey - and man was he right. We reached Kasol at 2AM after having departed at 2PM the earlier afternoon. In hindsight, if you can afford it, fly straight to Manali and take a cab/bus to Kasol. The lesser time you spend in commute the more you'll appreciate it.
We found a hotel by the river where we spent the night. We had our own balconies facing the rapids and the hills. The rapids were so loud that we couldn't hear a word being said to each other. The picture below was taken from our balcony.
Kasol is a beautiful place. It had a very cosy and disconnected vibe about it. We went during a time where there was a 3-day psytrance party (it wasn't intentional) in the nearby woods and hotels had hiked up the rates just for that reason. It seemed as if most of the crowds they pulled were due to these parties. Believe me when I say this, you'll see a lot more Israelis in the town than Indians. These guys love to trek!
2nd LEG: KASOL-TOSH
We took a cab onwards to Tosh the next day - though you can walk it too if you wish to. It took us through Manikaran, famous for its own hot springs, temples and gurudwaras. We were dropped at the foot of Tosh village. We didn't know where we were going to stay. We just showed up and hoped for the best. We bumped into another group of Israeli travellers and they told us they were headed for this guest house called 'Pink Floyd'. We decided to follow them up the hill where it was supposed to be. The higher you go the more incredible the view is. We settled at this guest house called 'Blue Diamond' (still have their number 086288-55069)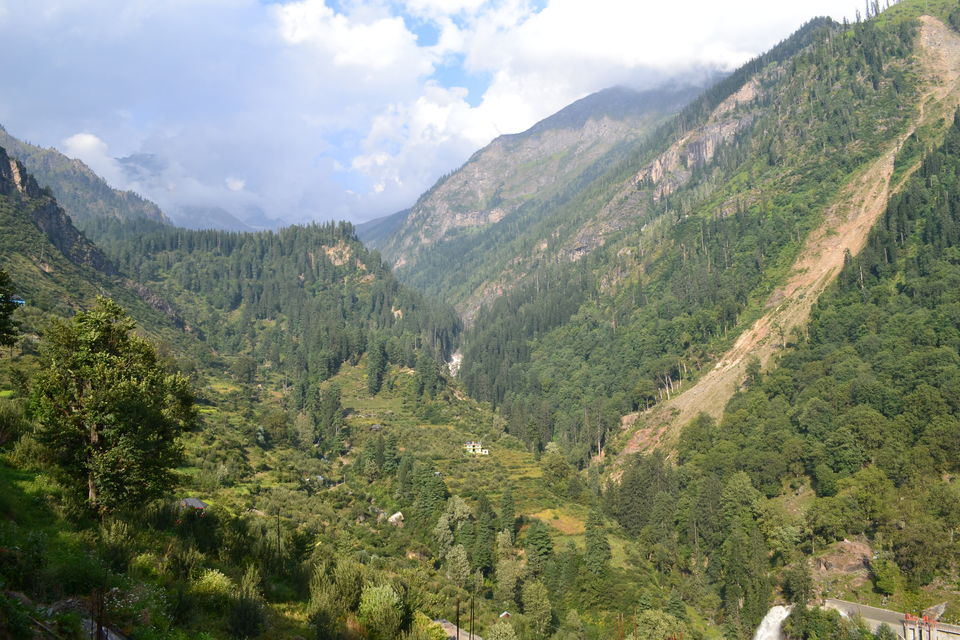 Tosh is incredible. Hills on every side dwarfing the hamlet and snow capped mountains in the distance. Its made up of equal amounts tourists and villagers. I'd have to drop a gaming reference - it would be Far Cry 4 in reality. You can hike around the hamlet - there's a waterfall half an hour away which would be great to spend a lazy afternoon at. Its a goat track which traverses the hill with gradual inclines and declines. Carry a snack.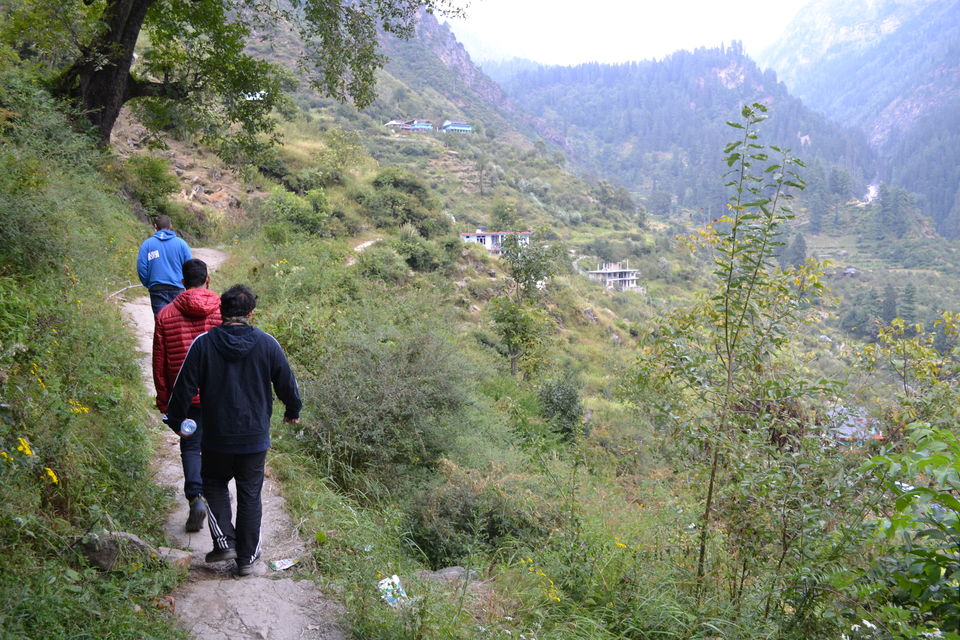 Blessed with perfect weather through the day you'd want to do nothing but just take in the fresh mountain air. It is the quintessential hill station no matter how old you are.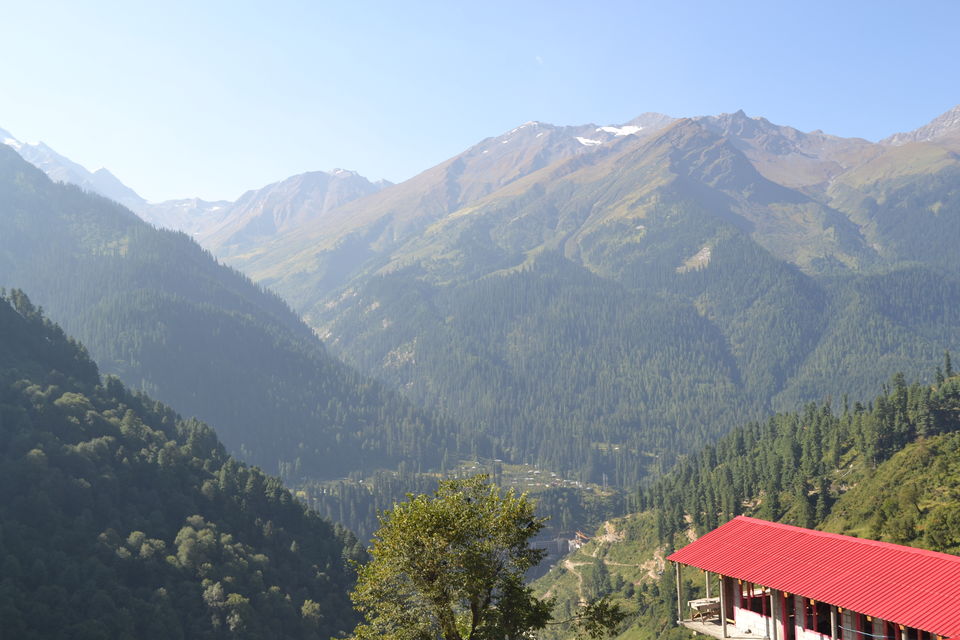 3rd LEG: TOSH-KHEERGANGA (BY FOOT)
Over to the next leg of our journey. We had no idea what we were up against but it was undoubtedly one of the best things we experienced in our lives. We started our mornings with our porter/guides ready to take us to Kheerganga. They charged around 1000-1500 per bag and were able to carry an unbelievable amount through the next trek (hats off to these guys!). We were told that we needed to descend into the valley, climb up another hill and up and down again. If you're a regular hiker then this one is a dream to do. Tosh to Kheerganga had it all - walking through rivers, under waterfalls, holding on to dear life on narrow walkways, apple orchards - you name it. It wasn't a route taken frequently and that made it very exciting.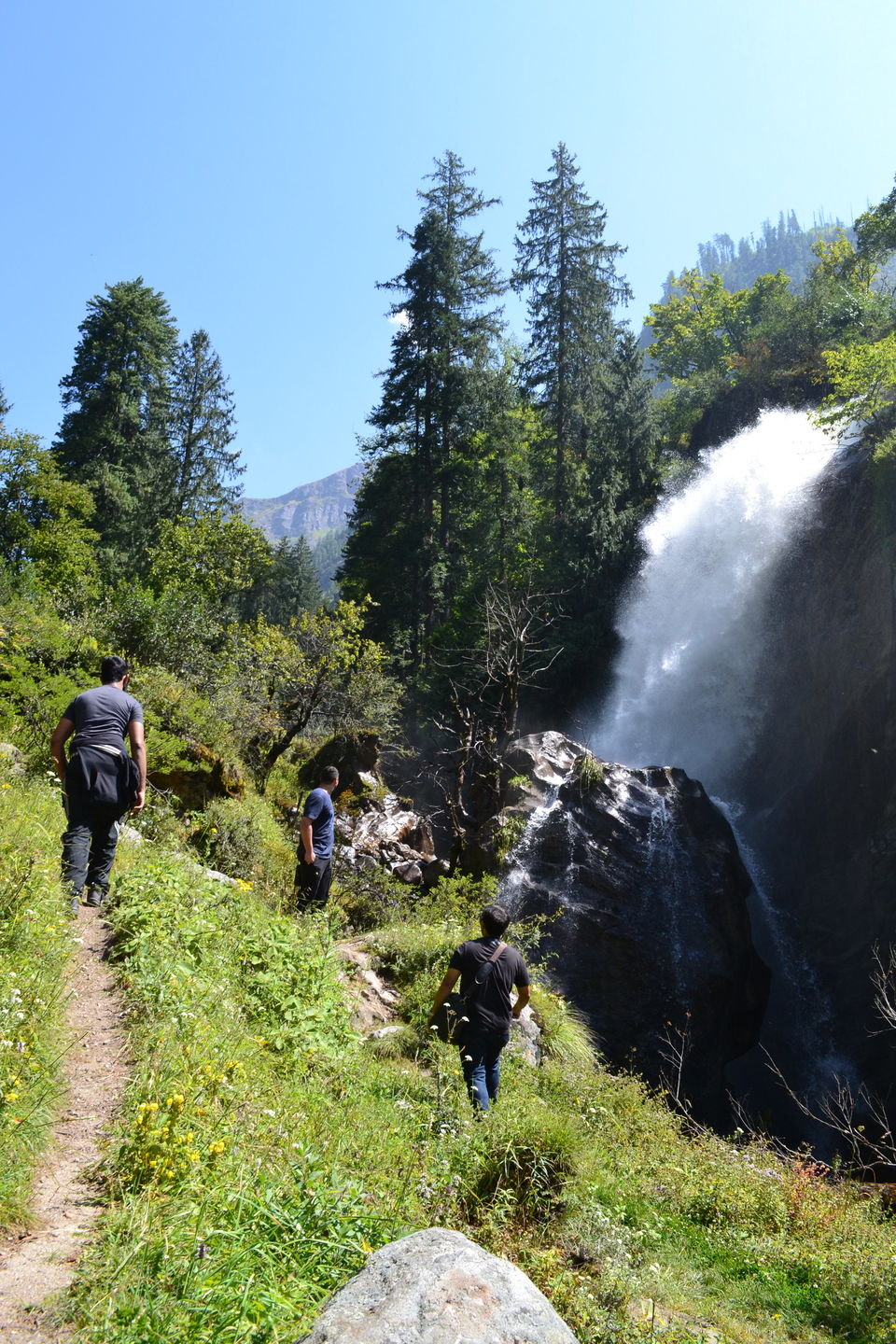 After what seemed like all day, we finally made it half way to Rudranag. Of all the magical things I was about to see, this one brought me the most joy. A pack of dogs - the most friendliest and smartest I'd ever seen. They followed us & hung out with us for the next 3 days. Yes, they made us their bros. These dogs would split responsibilities - one would lead the group, the others hung out in the middle and one would wait with the trekkers who lagged behind the group. Man, I wanted to take them home.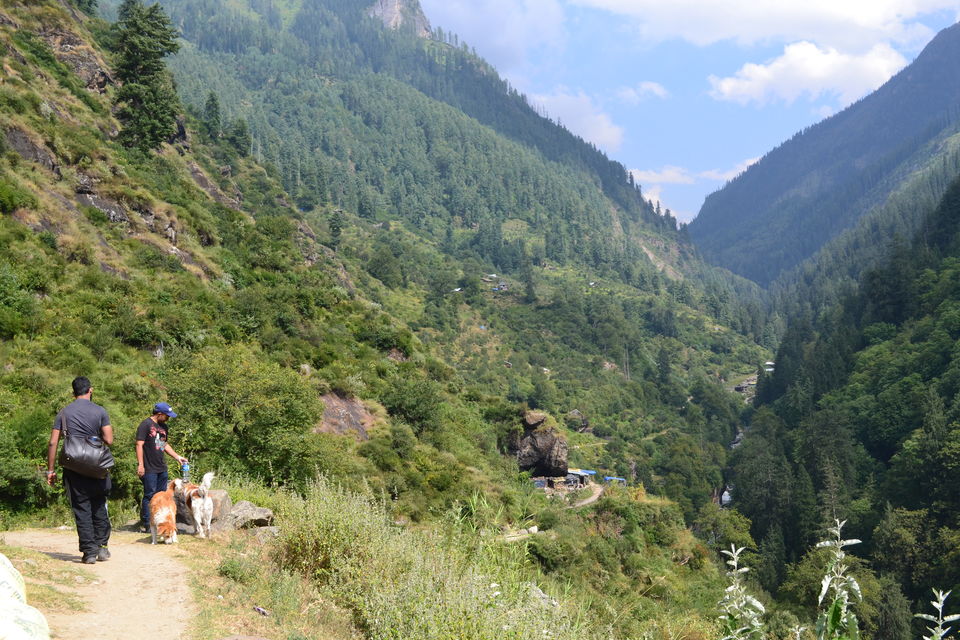 As we went up higher in altitude there was a noticeable difference in weather and especially the vegetation. You'd see fluorescent ferns which looked straight out of a shroom trip. The trees were only pine and there was a noticeable aroma in the air. Big, big welcome change for city dwellers.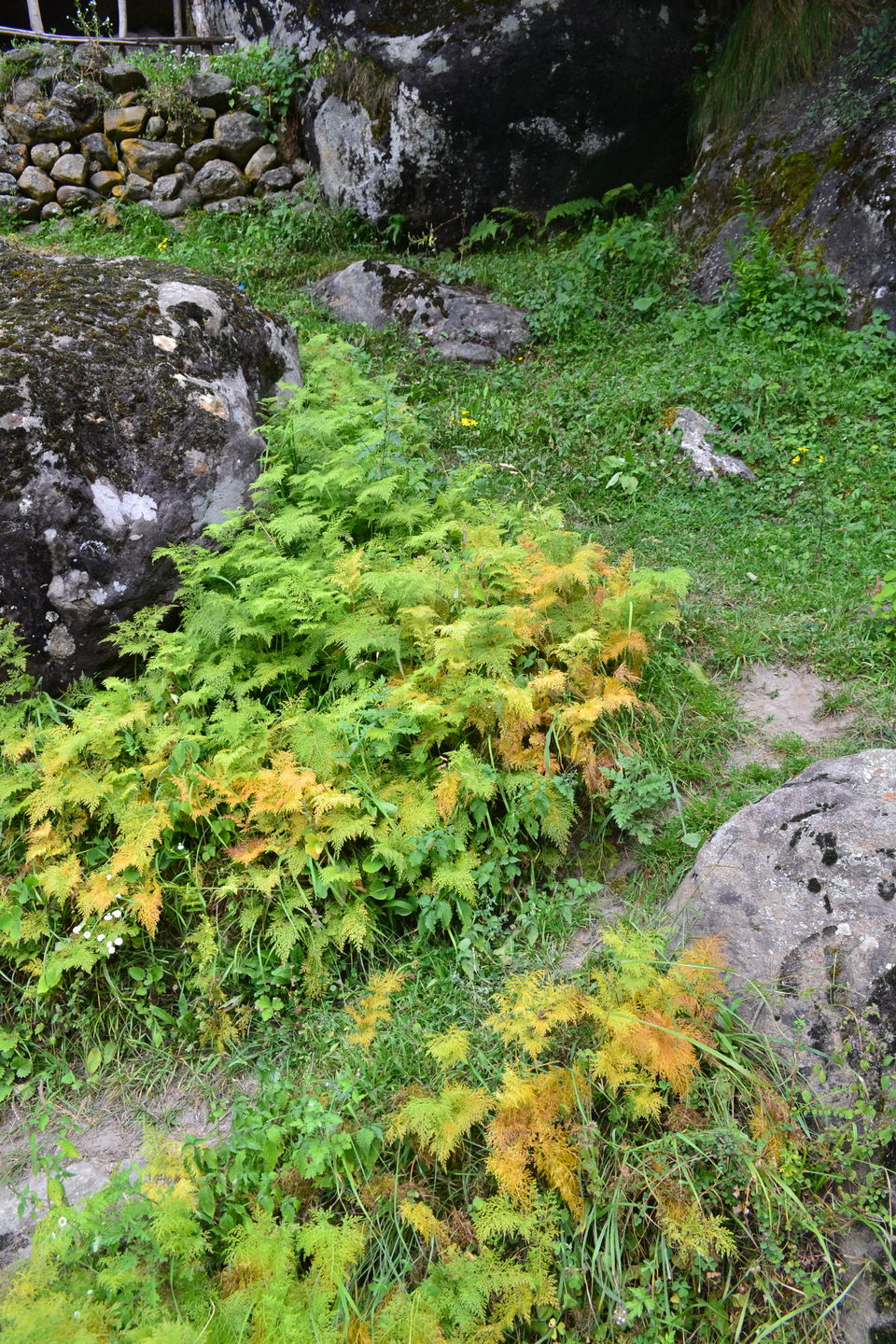 We passed by a few temples - the most famous one being the one at Rudranag. This was our final stop before we started making our way up the mountain to Kheerganga (we were already exhausted but the climb is neverending!). If you're calling it quits at this point then I'd highly recommend that you carry on the climb - heaven awaits you at the end of it.
We crossed the Parvati river via a firm yet unnerving bridge. The river roared underneath us and we had to do it one at a time just to settle our nerves. Looking back at it, it seemed alright. Most of the climb here on was a 45 degree incline until we got to the top. We walked through at least 5 streams and natural water springs. Noon became afternoon and temperatures were slowly dropping.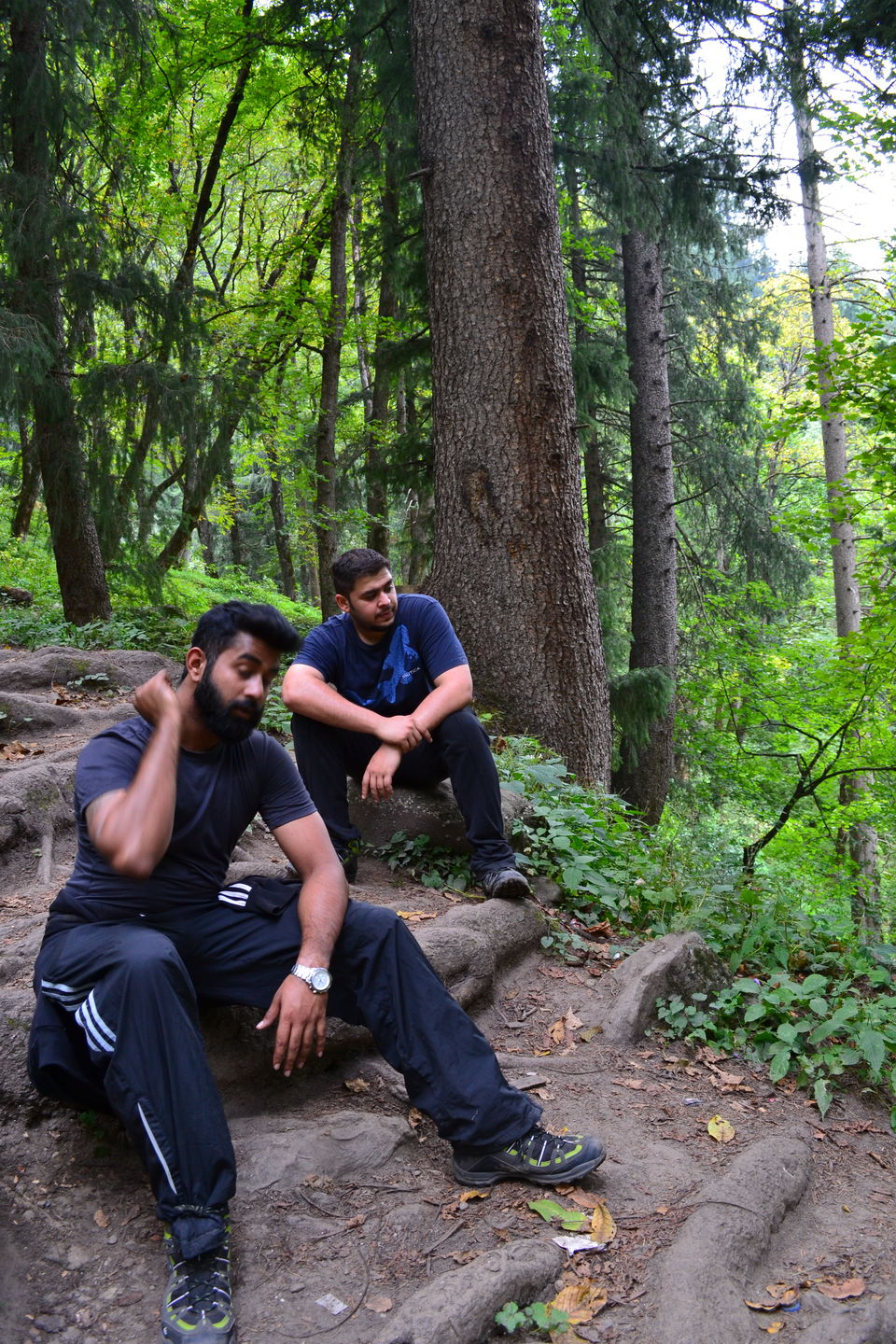 There's one cafe which offered us respite - along with Parle G & some tea. It was a godsend. This is the only actual food and refreshment stop enroute Kheerganga and is a big morale booster. You'll bump into other people on their way up or down. Make some time to speak to them about the scene up there.
After a while our legs started to give up. We were running on sheer willpower now. Our stops were becoming more frequent and sunlight was decreasing as we went forth. The last mile (or at least the route we chose) was was a 60 degree incline, at times we were on all fours or holding on to tree stumps so that we don't fall back. Our porter told us that that route would save us a km at least and we gladly took up the challenge. What waited at the end of it was pure joy. I've never felt happier that I could lie down on a grassy meadow in the lap of the mountains. It was a mix of respite, ecstacy and a feeling of accomplishment.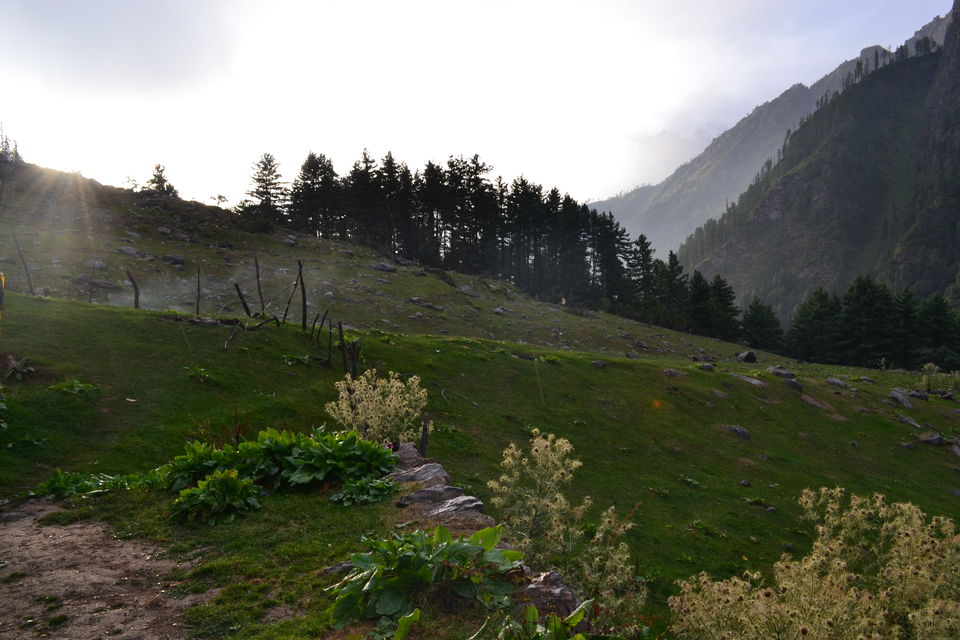 The very first thing you'd want to do at this point (if you have the energy or willpower to walk another 100m) - is a dip into the hot springs. It was the hotsprings which sold us the whole trip and we were finally going to experience it ourselves. The hotsprings are attached to a Shiva Temple (he's supposed to have meditated there for over a 1000 years). There are separate pools for both men and women. The water flows into the pool and then flows out of it in the form of a always-on tap/fountain thing. You take a shower under this fountain first and then dip into the pool. If you don't do this, a priest whos stationed there will remind you to. There's a stench of sulphur in the air but the water is steaming hot. Hot enough to nullify the chilly weather outside it. 10 minutes into the pool and you'll be tripping because of the sulphur fumes. I can't describe the elation you'll feel just to have done it. Just chillin in a pool at 3000m is surreal.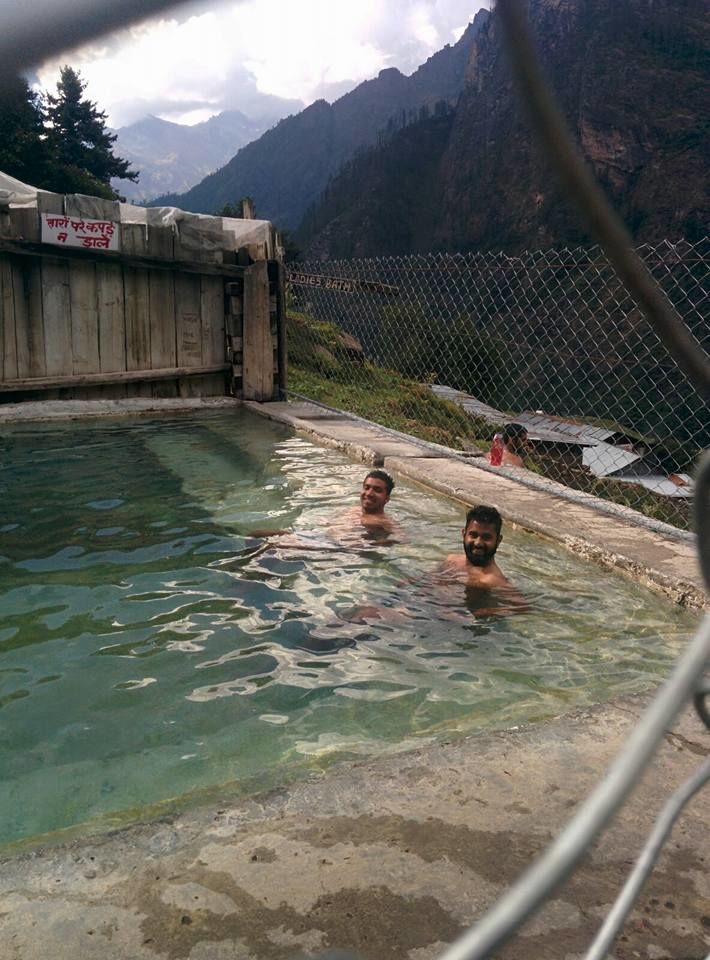 There's a guest house that goes by the name of 'Lonely Planet' which we put up in. The rooms (if we could call it that) were pretty spartan. Mud floor, wooden bed with multiple blankets and one single bulb hanging down the ceiling by a wire. Cost about 100-200 a night. No plug points, no nothing. Welcome to a place where electricity, phones or technology doesn't matter. By the end of our time there that's what I loved the most.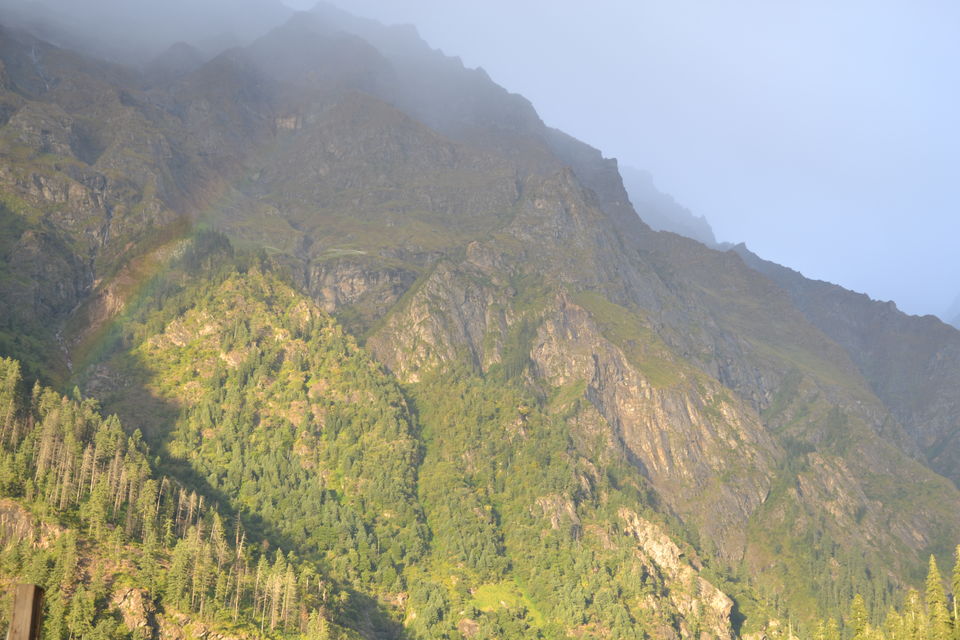 We hiked in the nearby woods and just lay around all day with our pack of dogs. There's joy in doing nothing at all. Just laze around in the grass under towering pine trees with the sun filtering through the foliage. I still remember it fondly.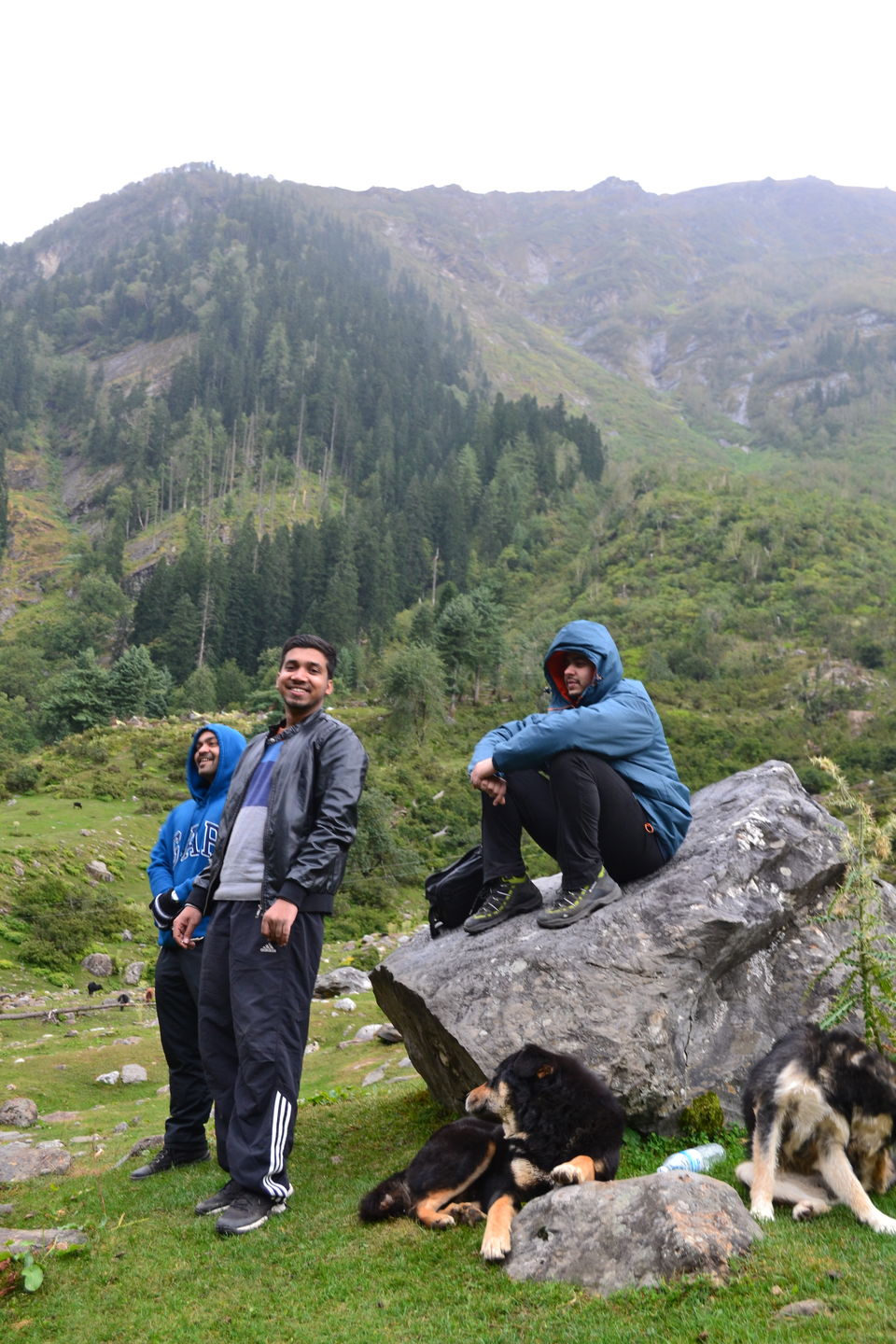 Every hour looks different at Kheerganga. The colours change from yellow to green to deep blue. A spectrum painted on the canvas surrounding you. The place changes you inside. You'll feel humbled at the towering peaks right in front of you. You'll wonder whether man was right in creating cities and desecrating nature for his own good. You'll wonder if life really needs to be complicated as it is, people have been living her for generations and they couldn't be happier. We're really nothing compared to the might of nature. Damn, no wonder Shiva chose this as a meditation spot.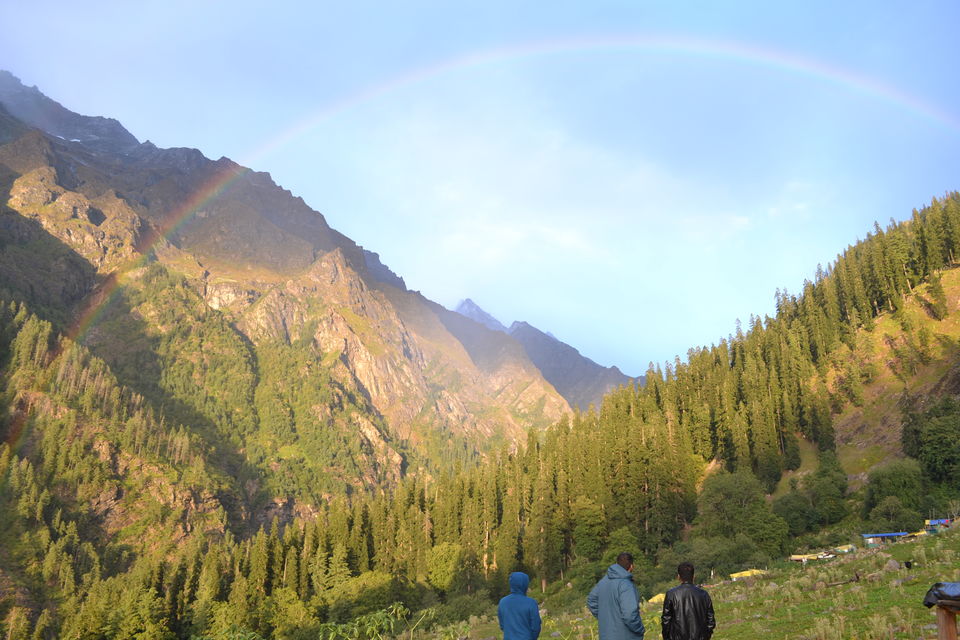 Go there if you seek silence and solitude. Go there if you seek adventure. Go there if you want to put yourself through a challenge. Go there if you want to see nature work its magic on you. You'll spend next to nothing yet return feeling wealthier than ever before. Be prepared to leave a part of yourself behind.
5 THING YOU MUST KNOW BEFORE YOU LEAVE FOR KHEERGANGA:
Pack light. As light as possible. Restrict yourself to one bag or you'll end up with one on your back and one in your hand - which is more tiring to trek with.
You'll need porters when you climb up. Doing the climb while carrying your bags is a nightmare.
Pack for every weather - we experienced heat, rain and cold all in the same day. (We went in Sept)
Carry light snacks, something to keep your energy up during the climb.
The normal way to get to Kheerganga from Kasol is via Barshaini Dam. You take a cab (Rs.300,400) from Kasol to the dam and start walking from there. It will take you approx 5-6 hours from there. We took a road less travelled from Tosh which was epic but may not be for everyone.
Frequent searches leading to this page:-
kasol tosh kheerganga trip, kasol kheerganga tosh trek package, kasol tosh trip