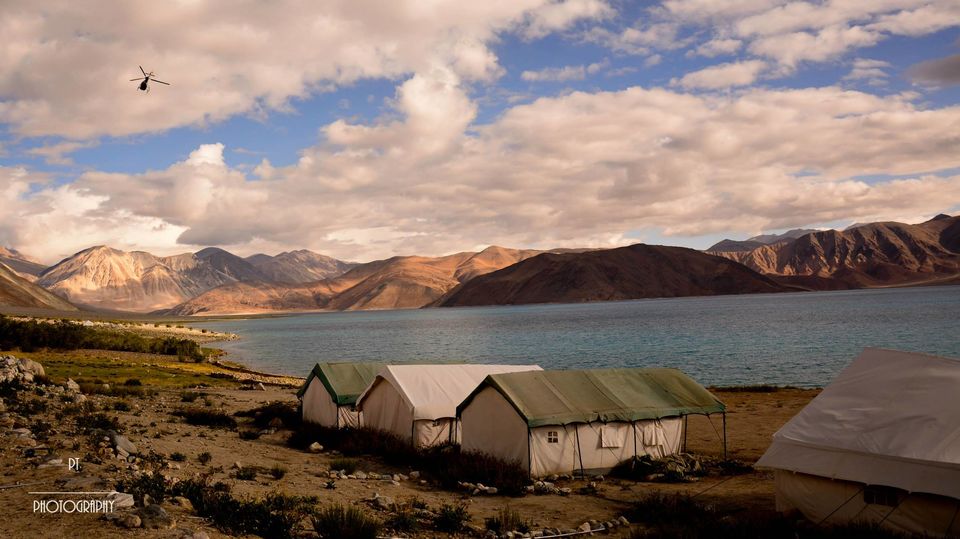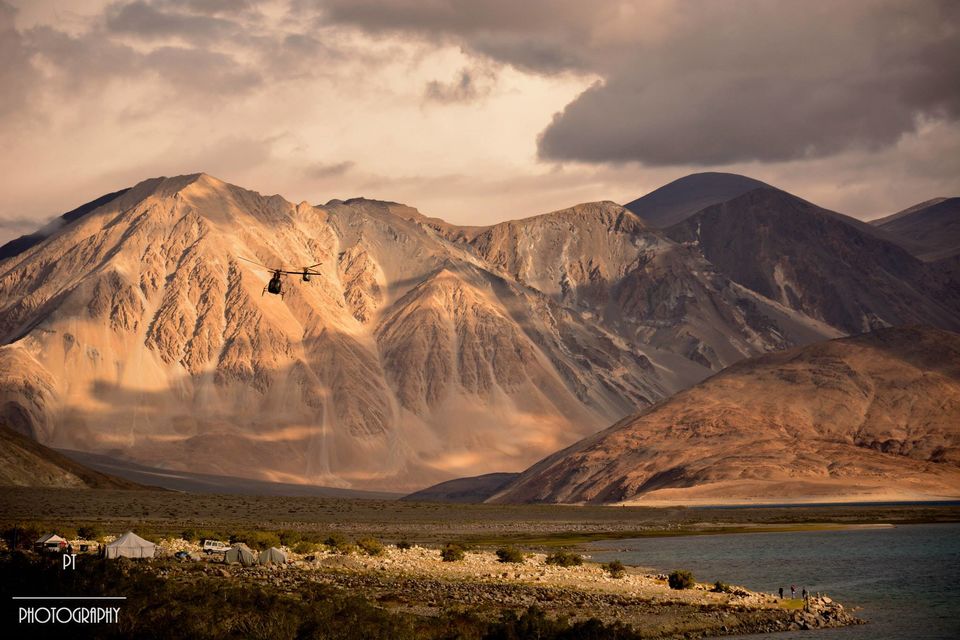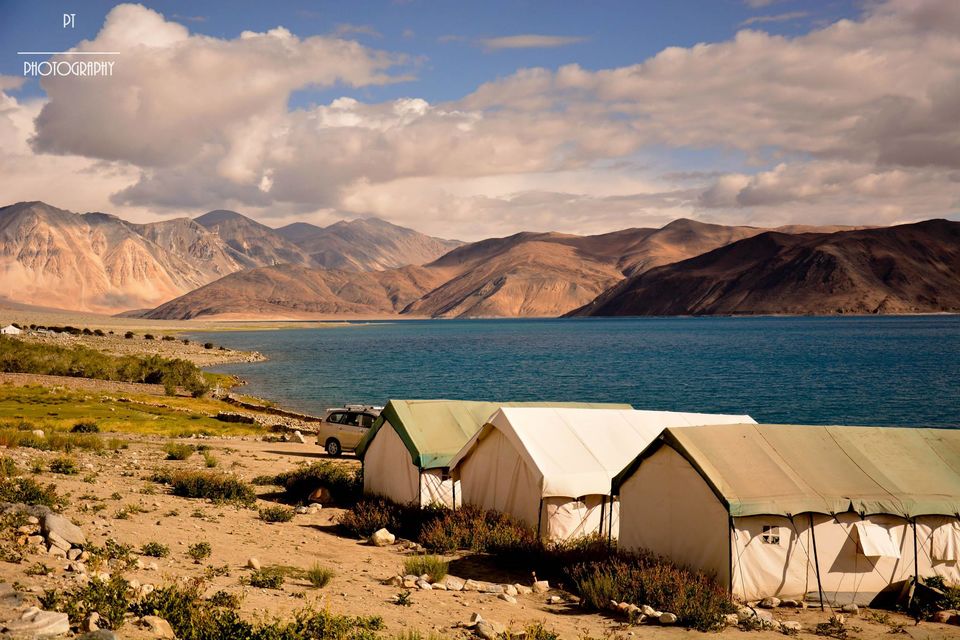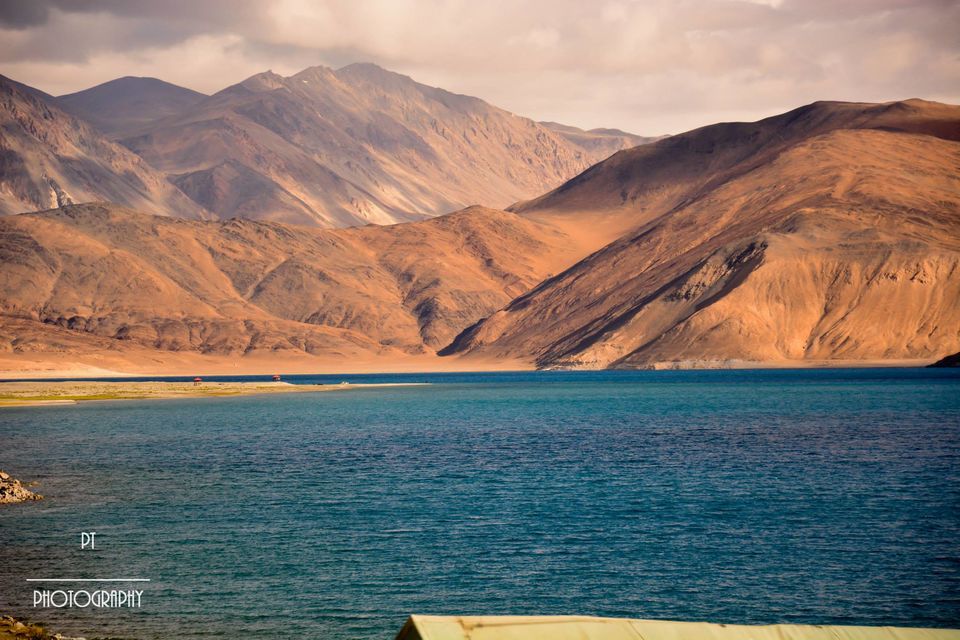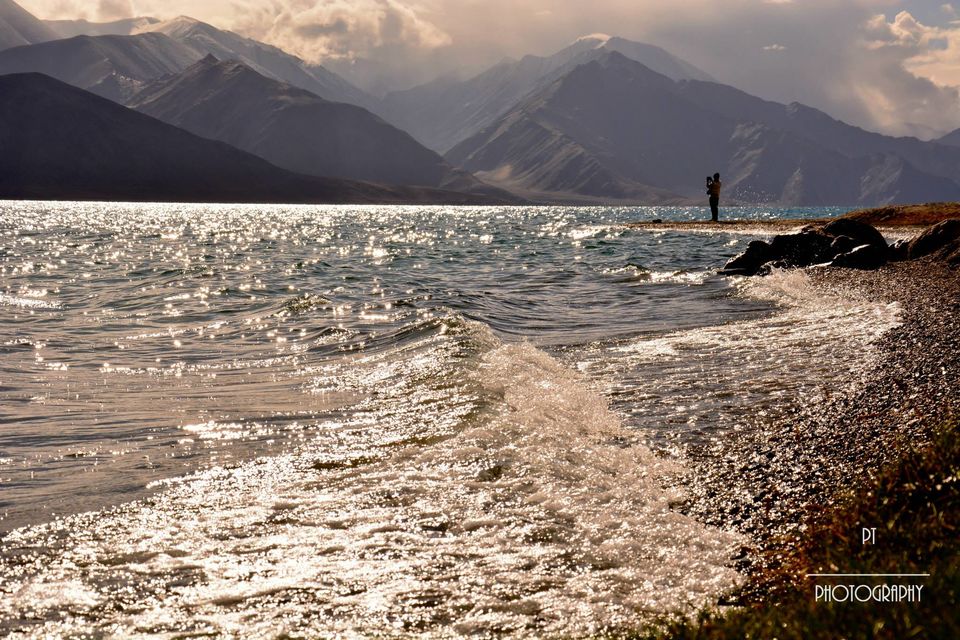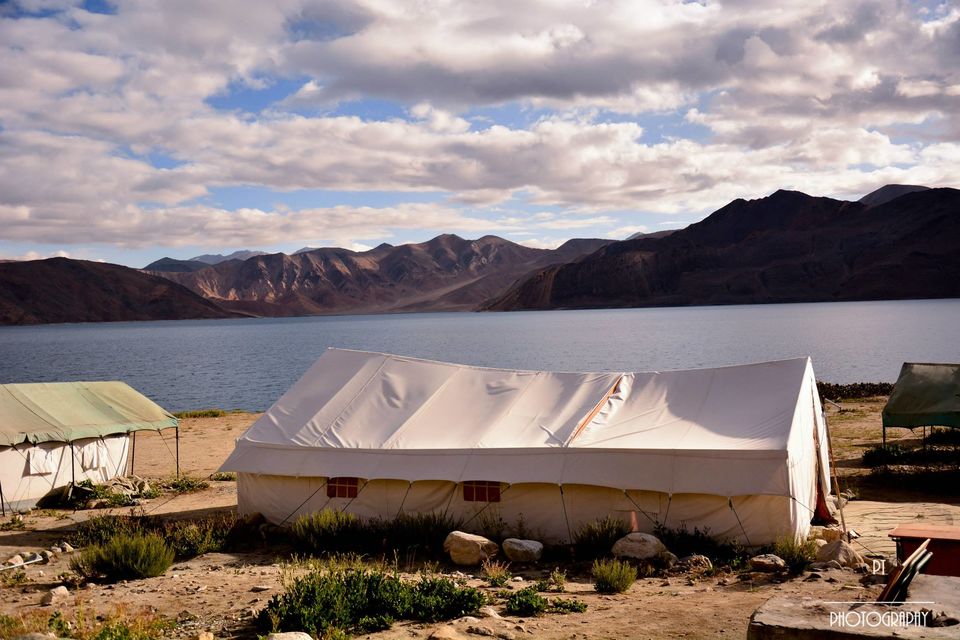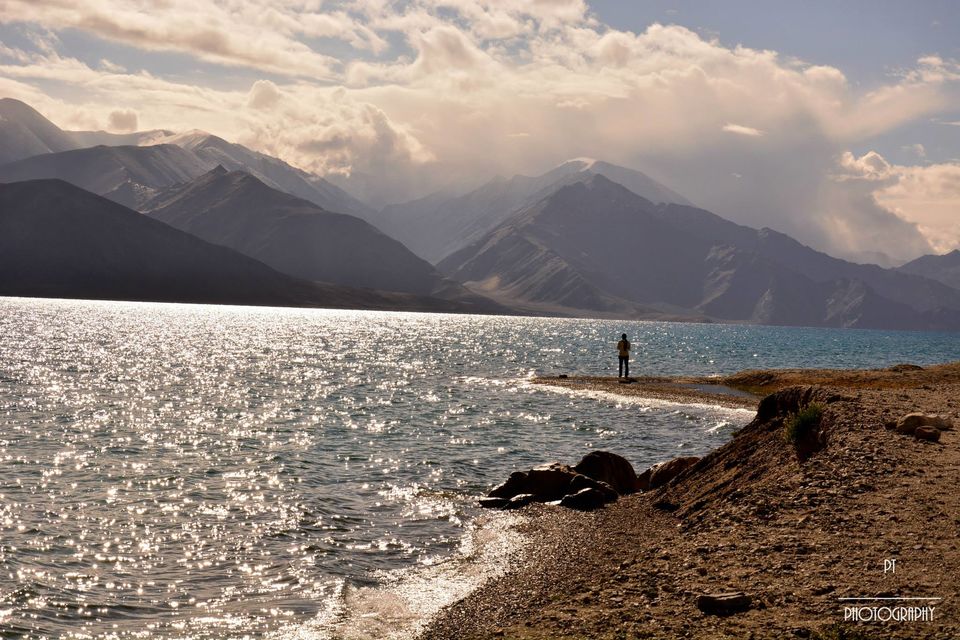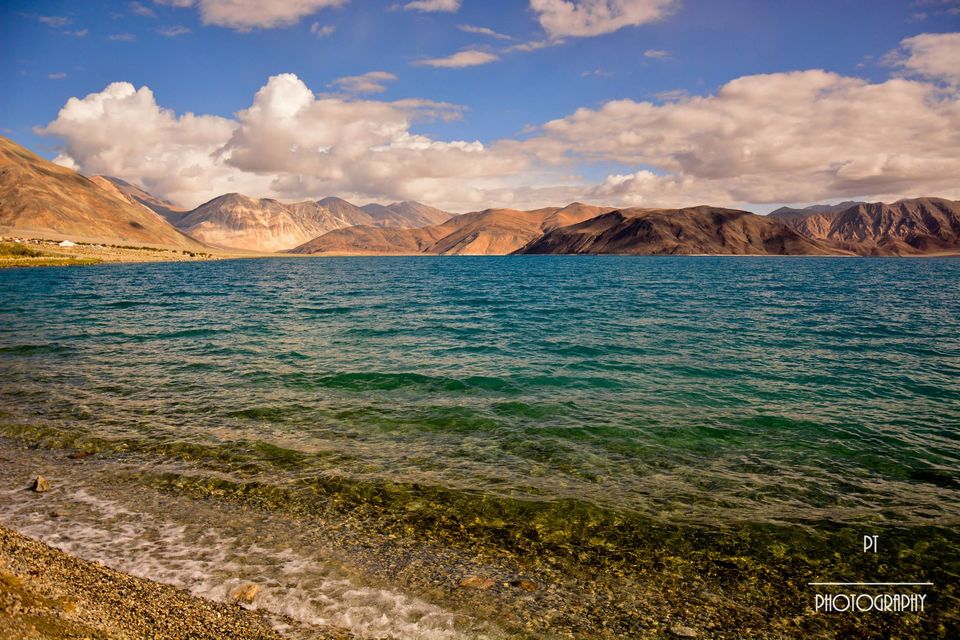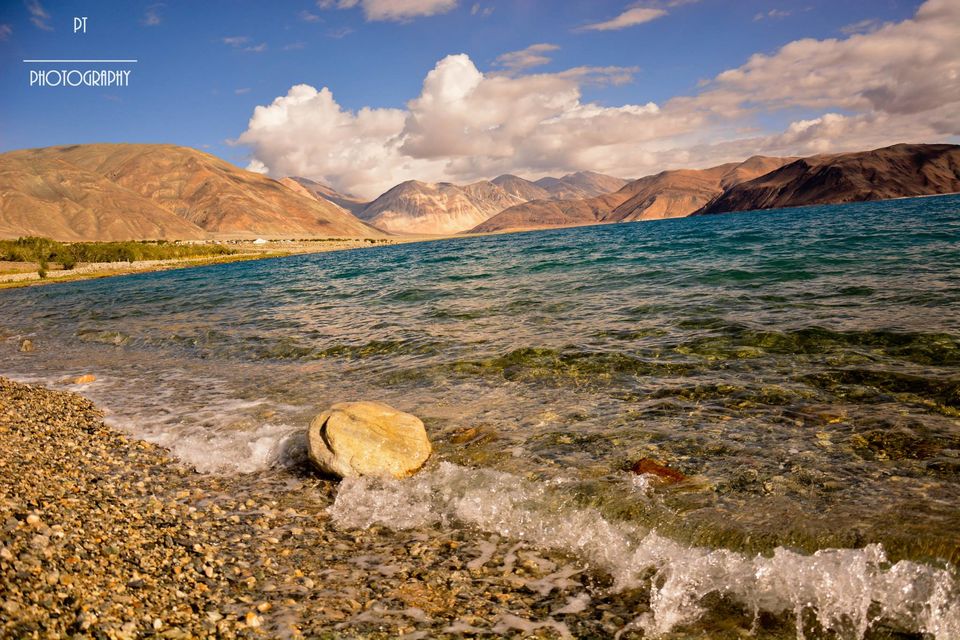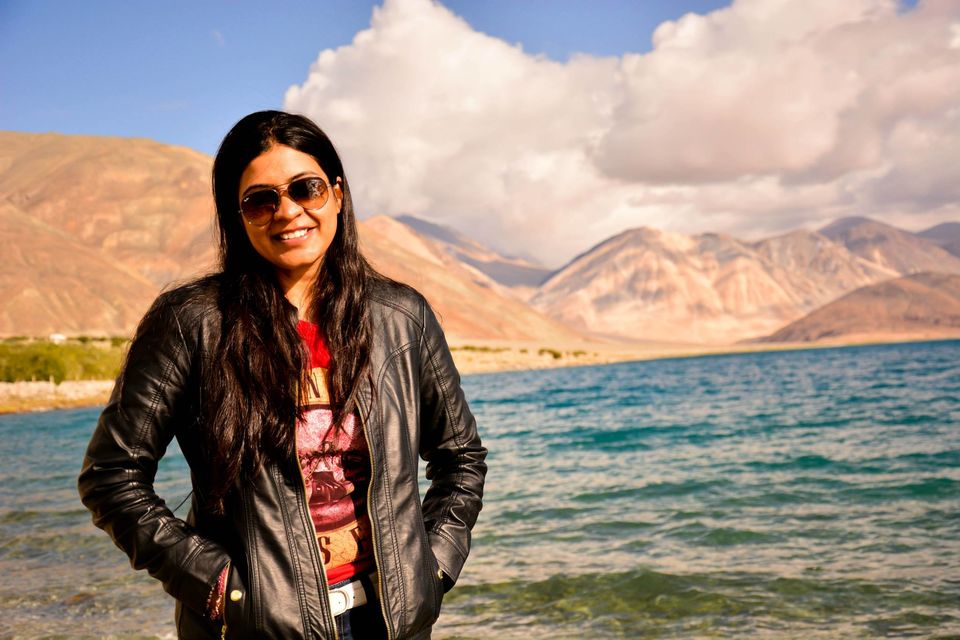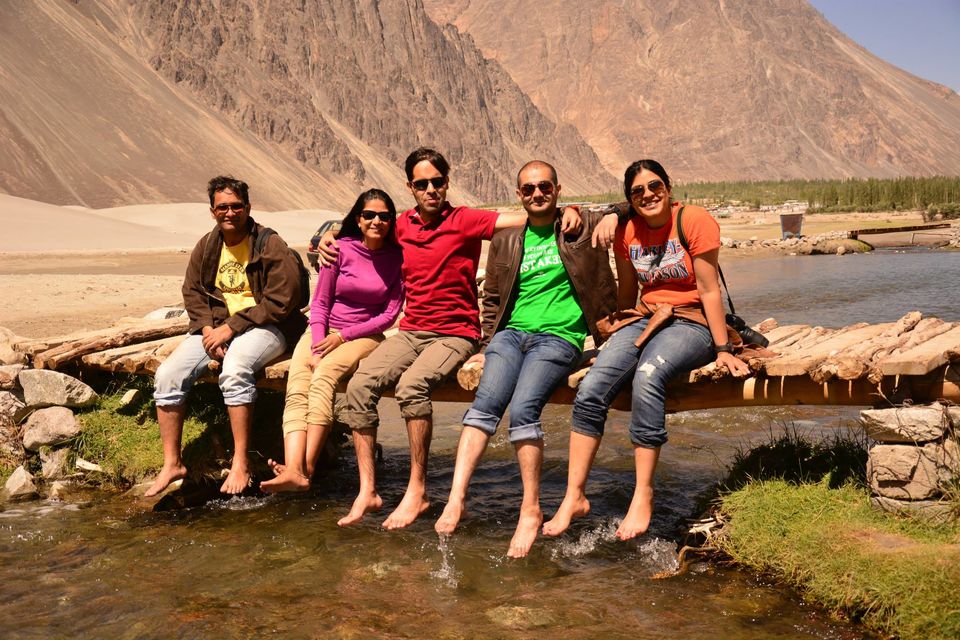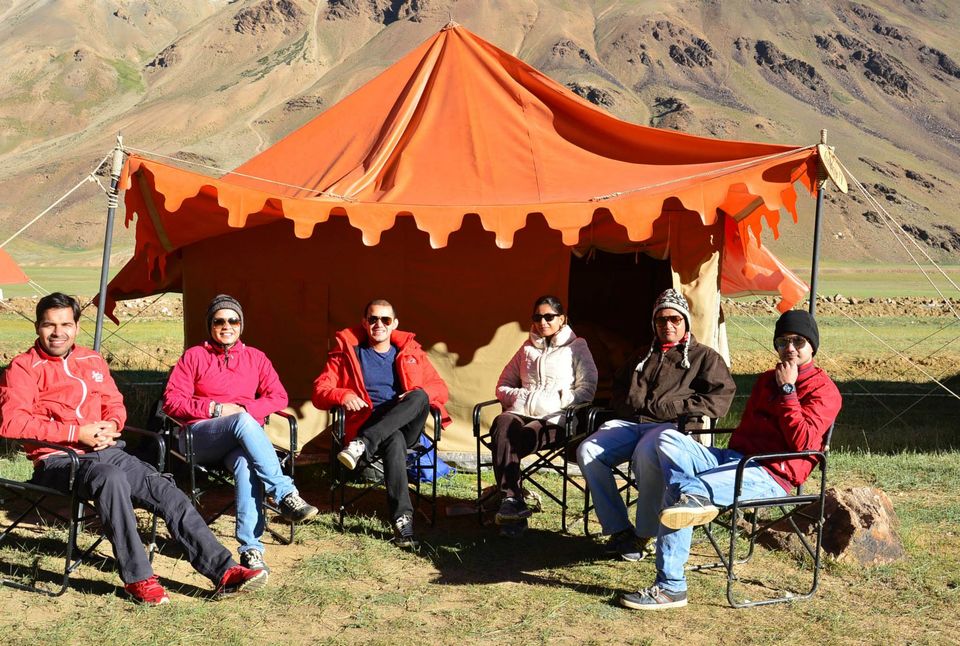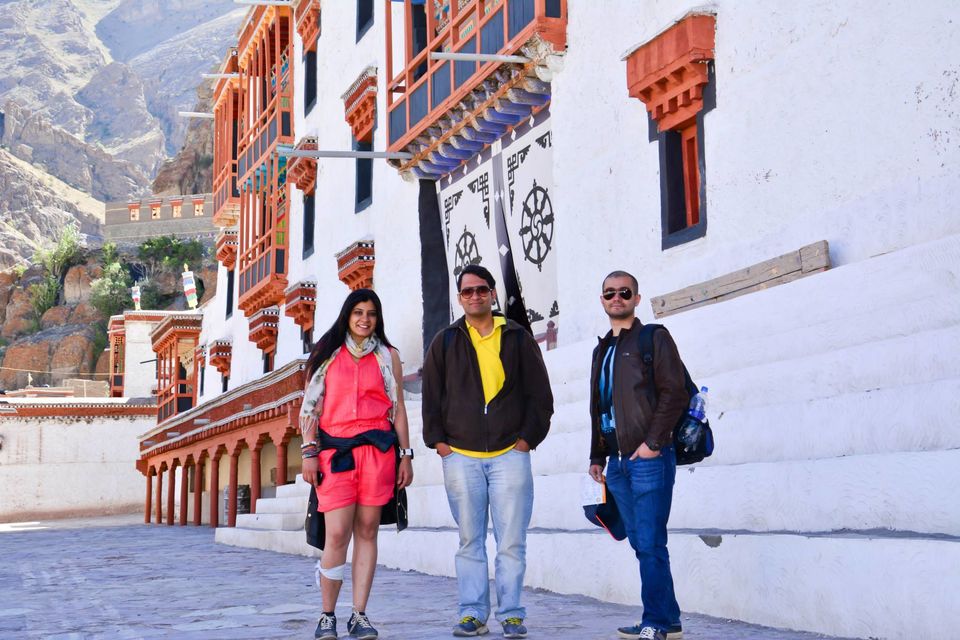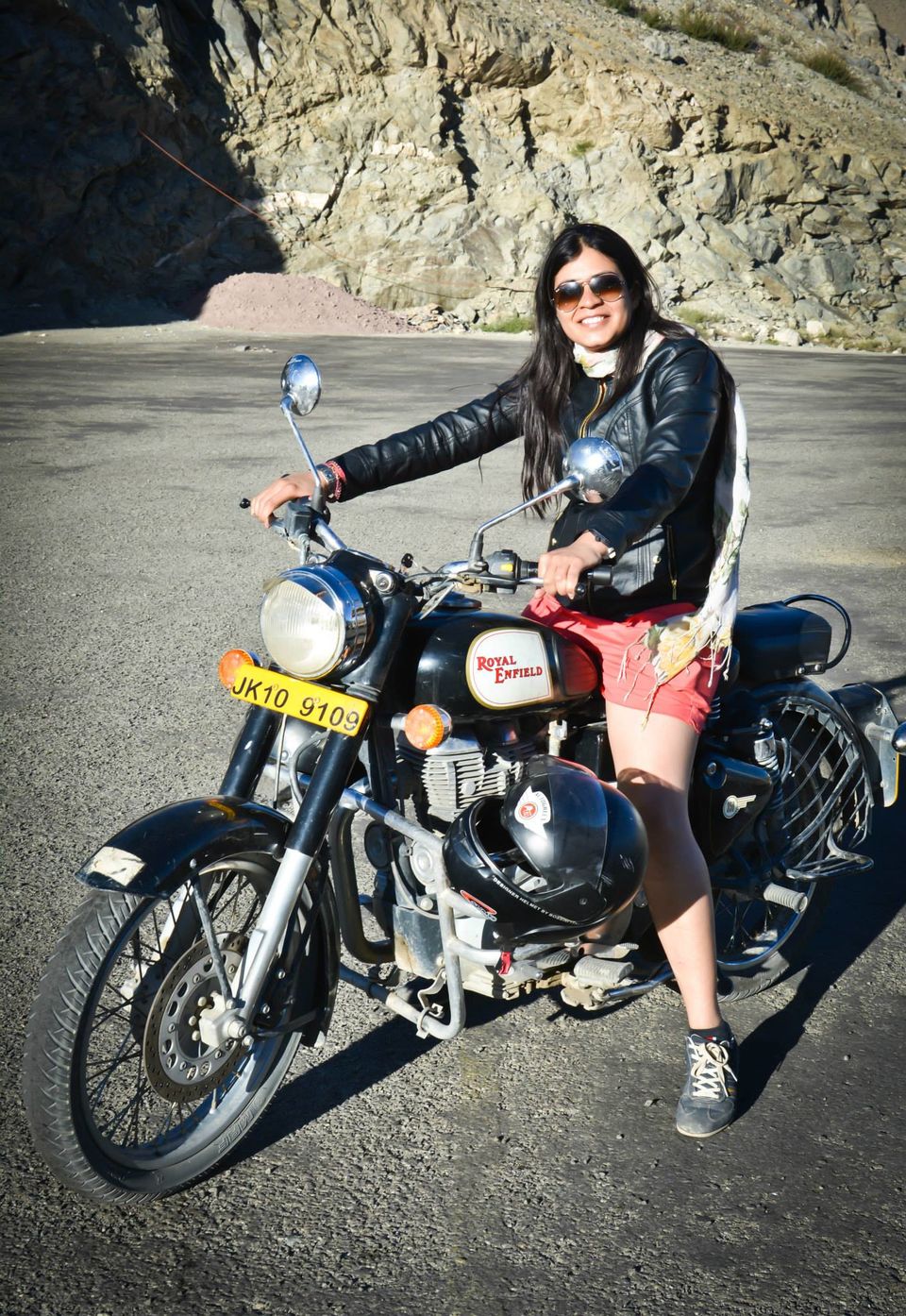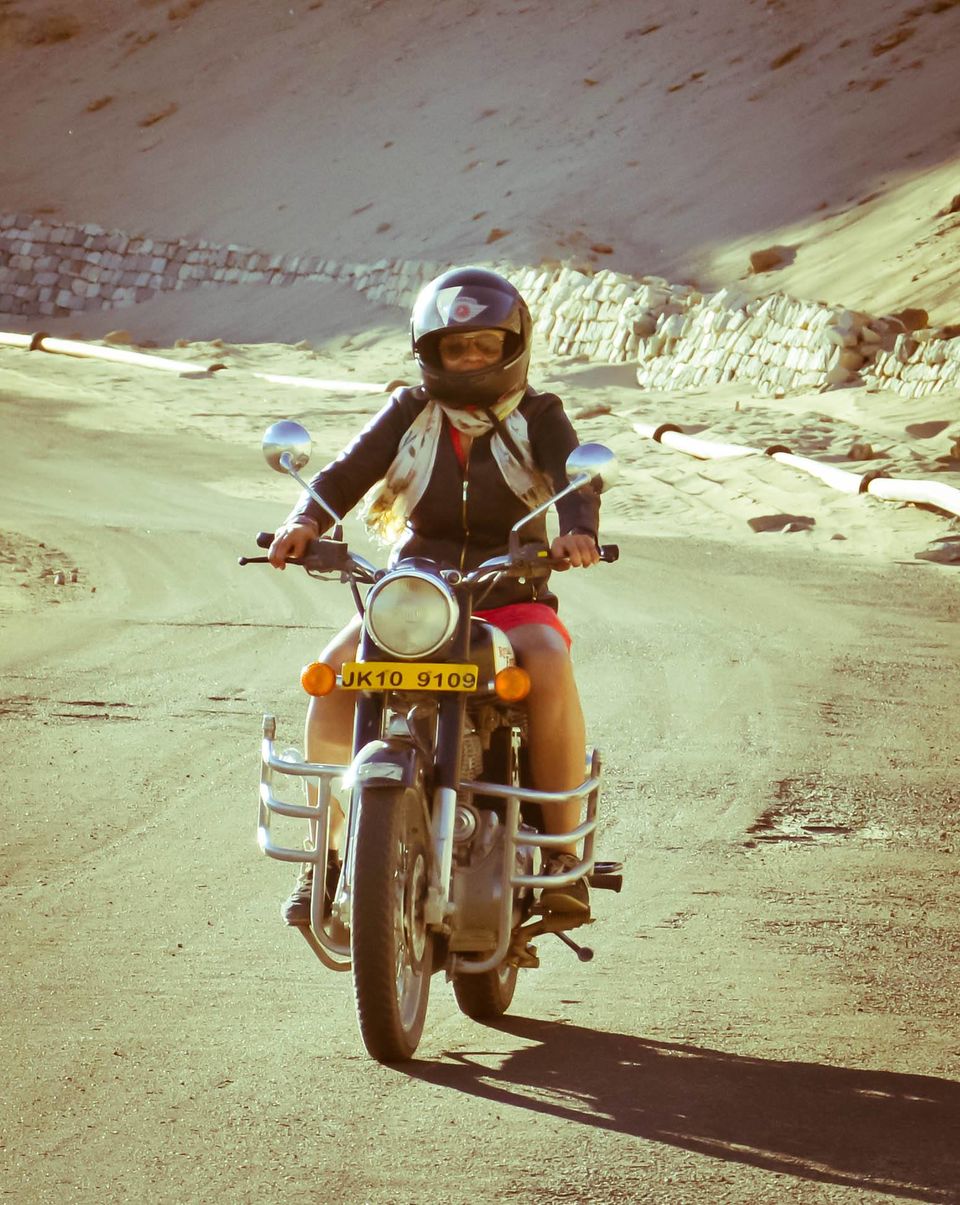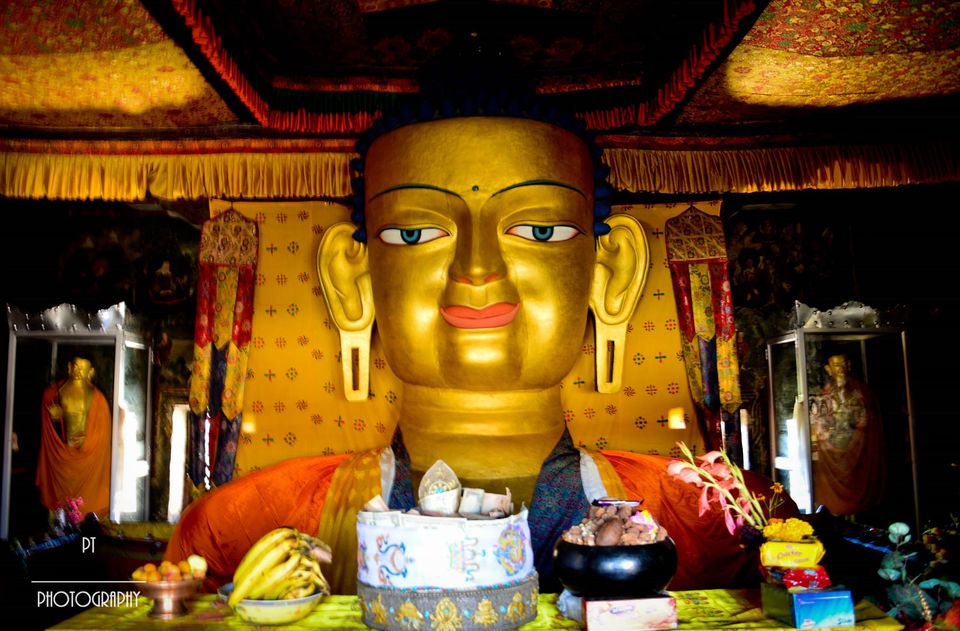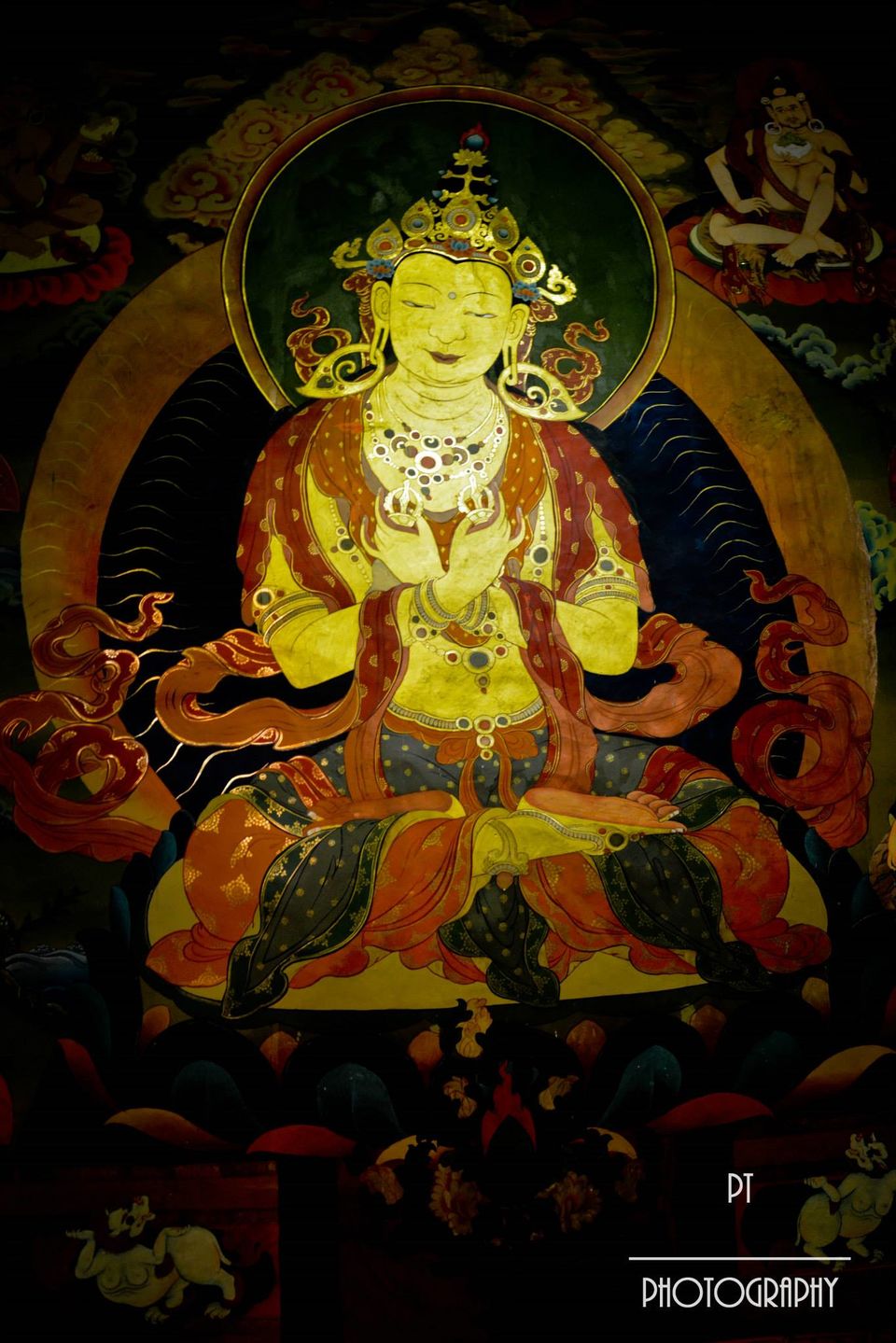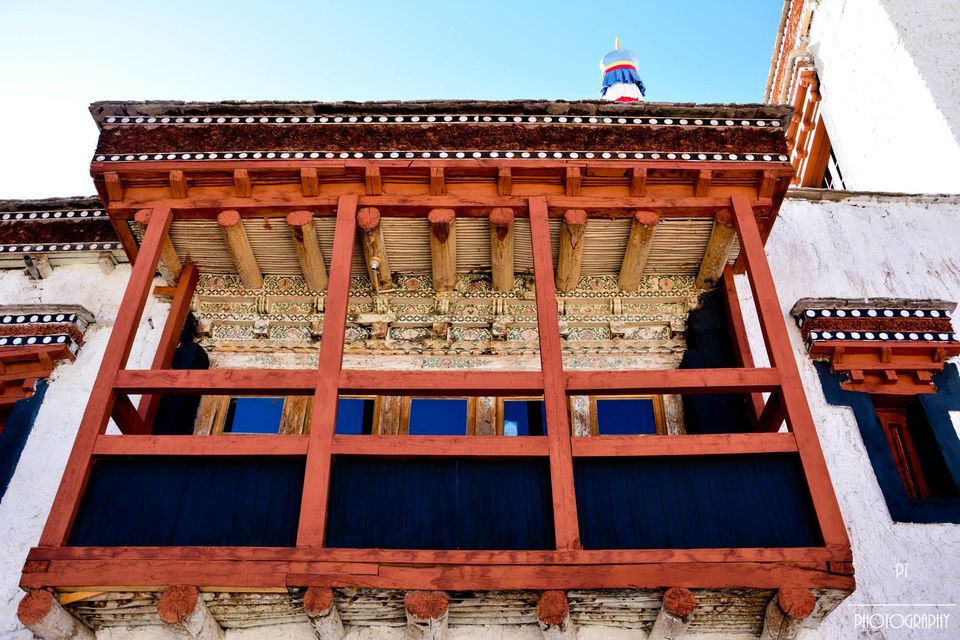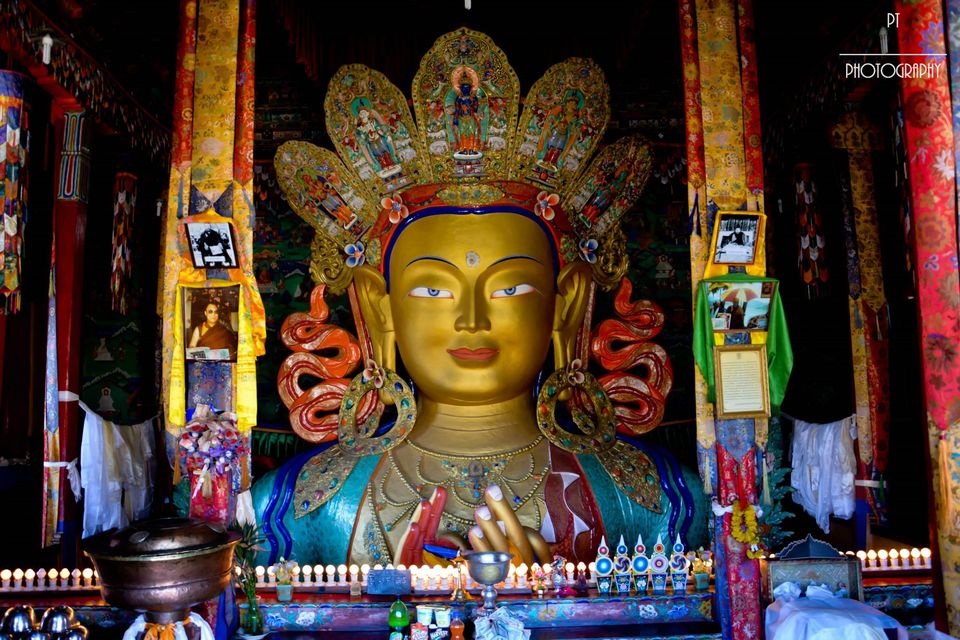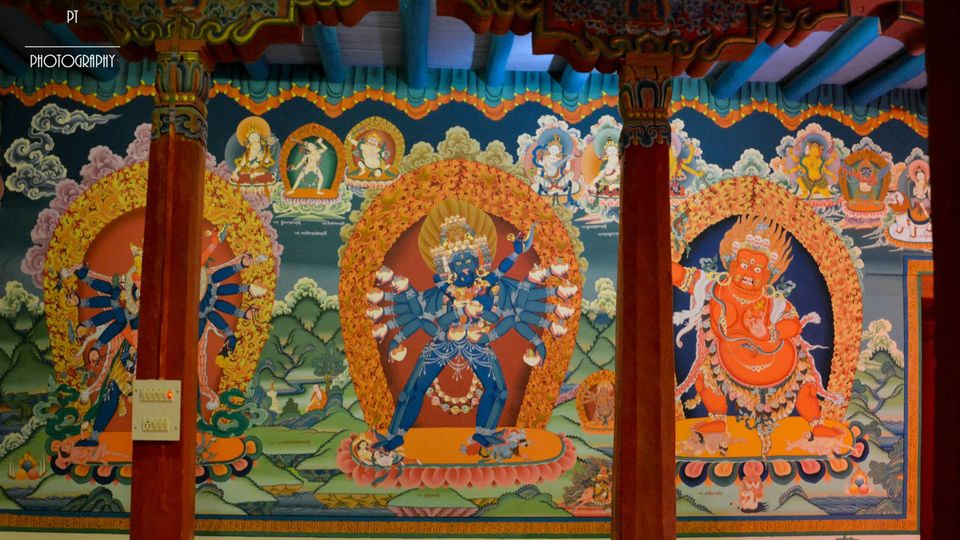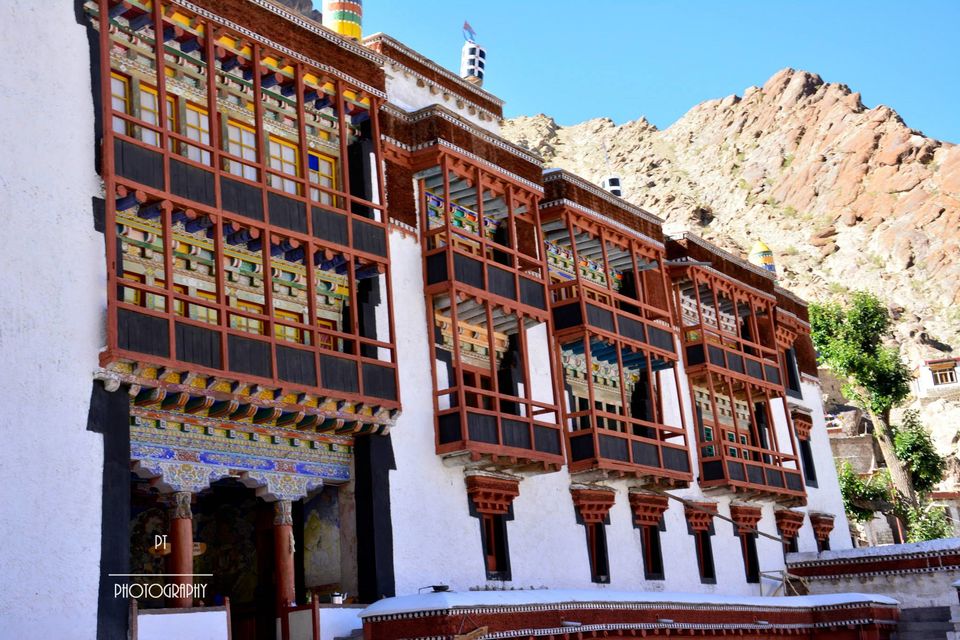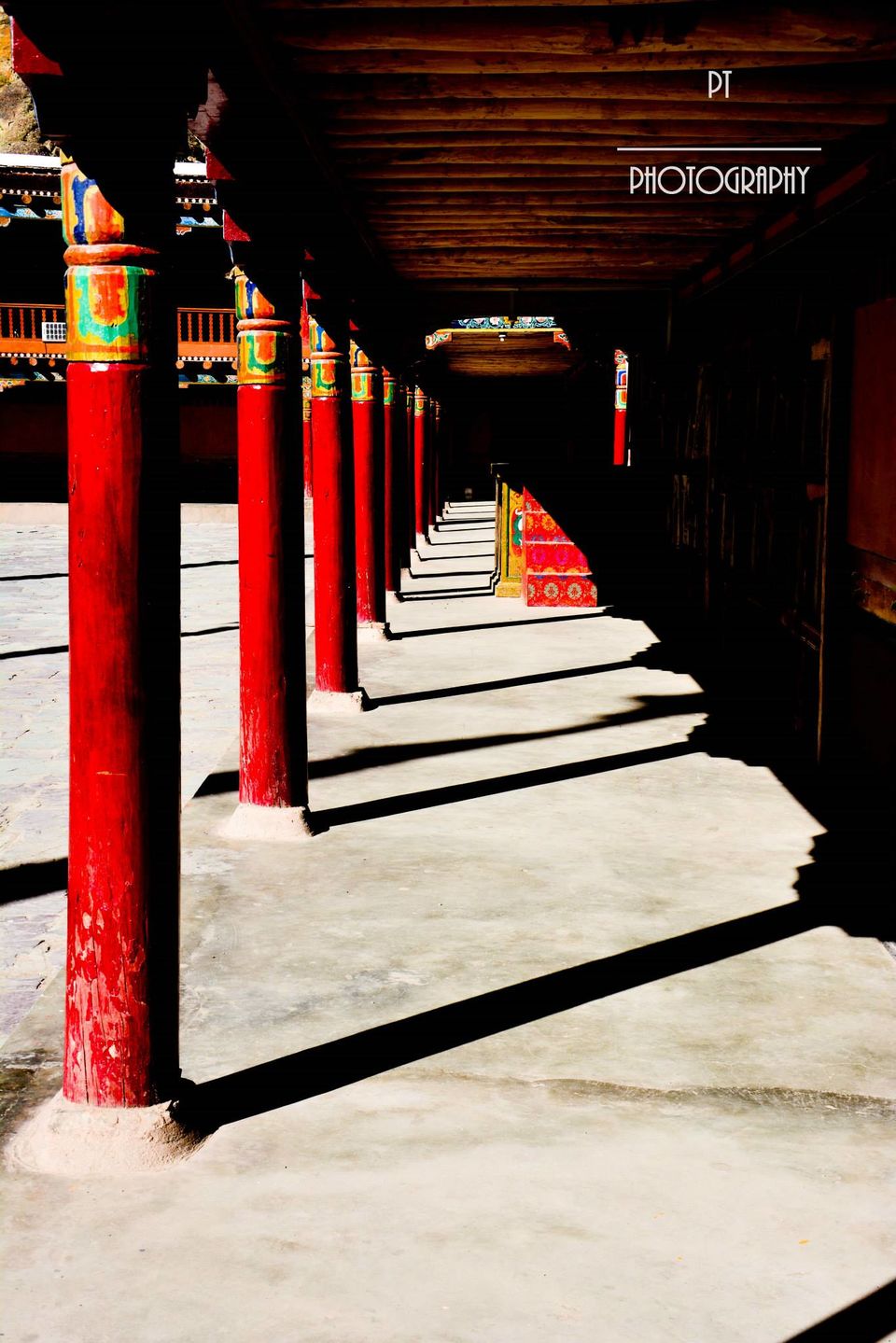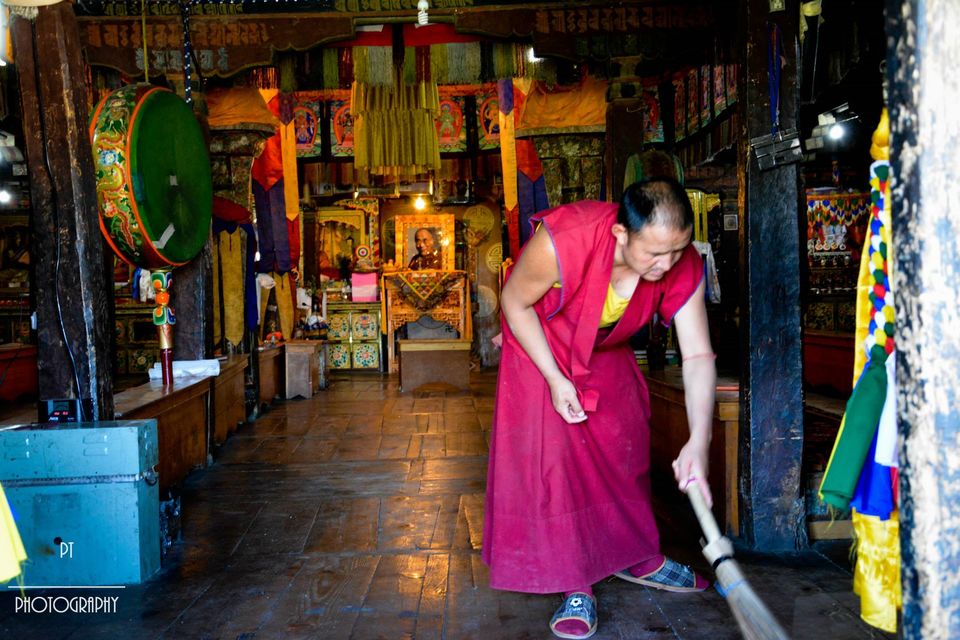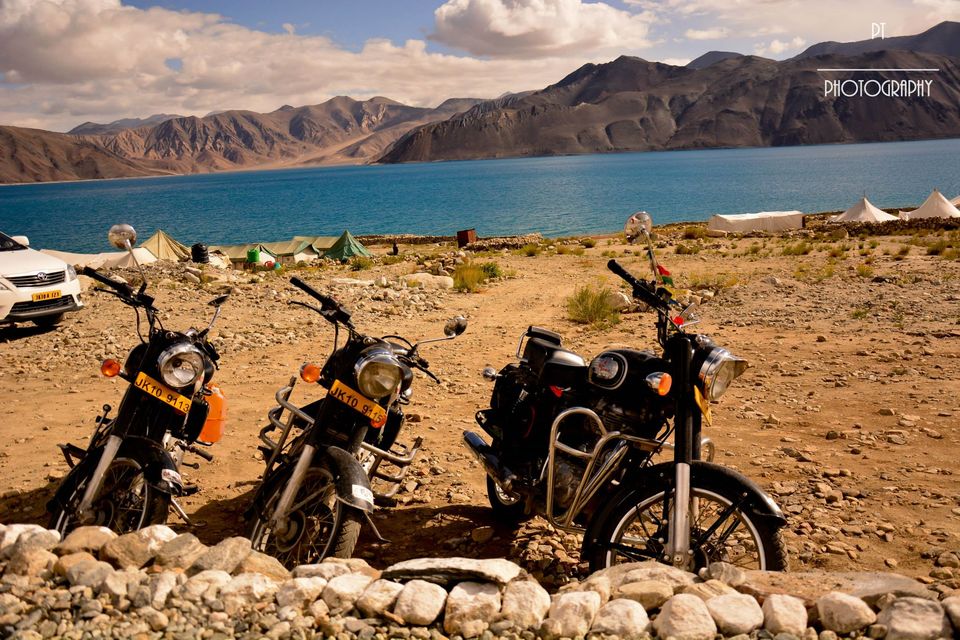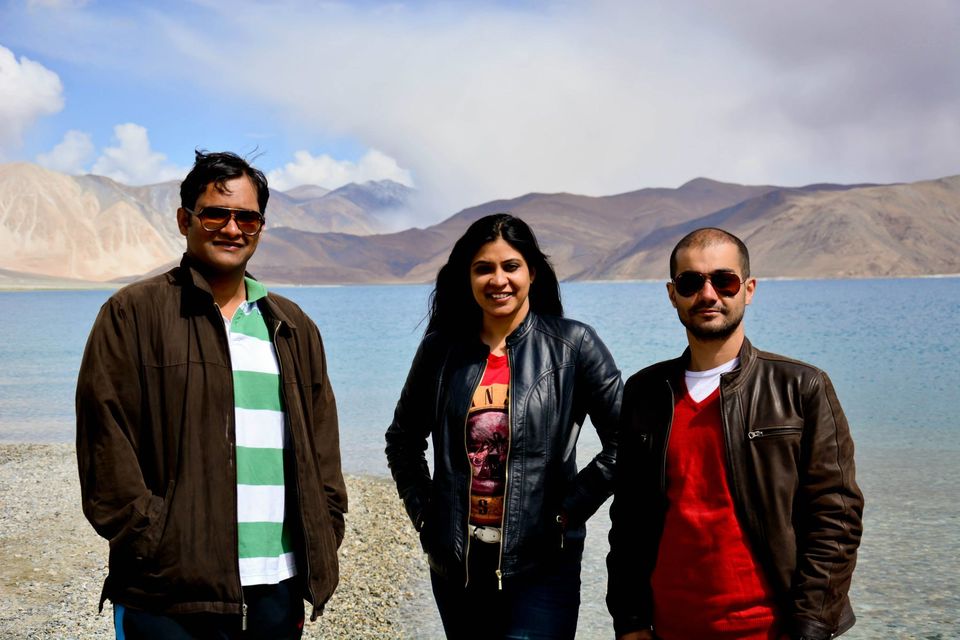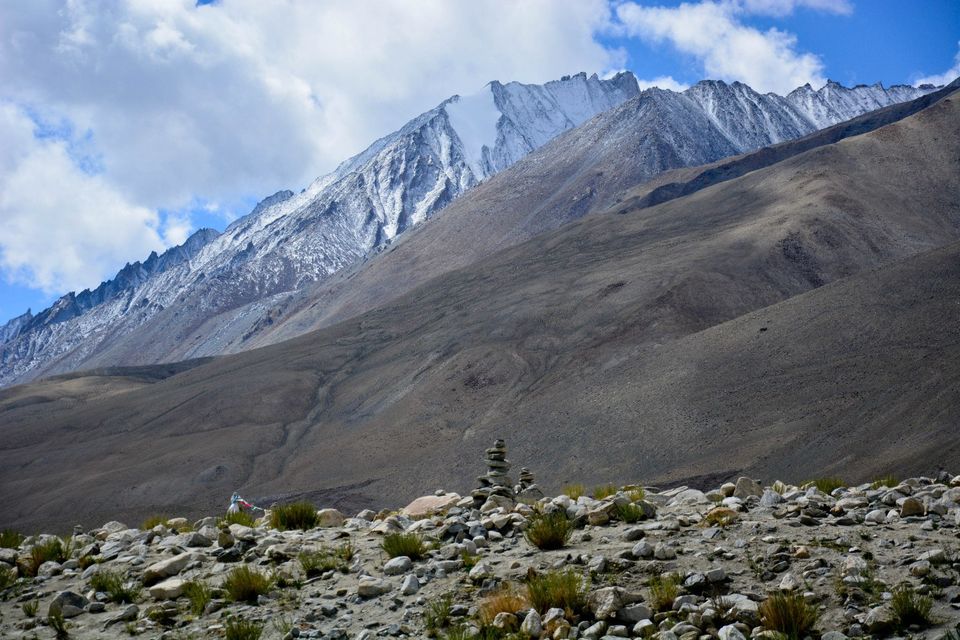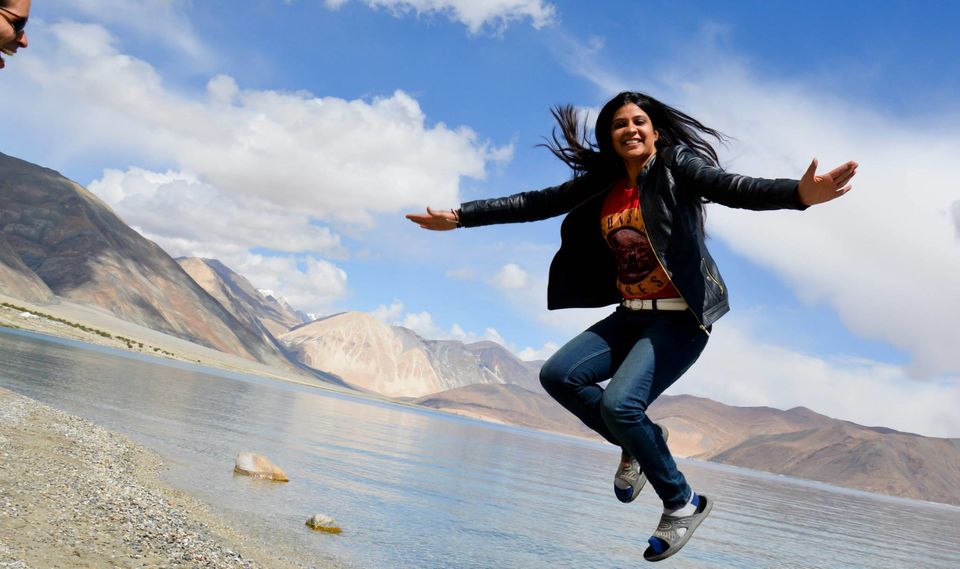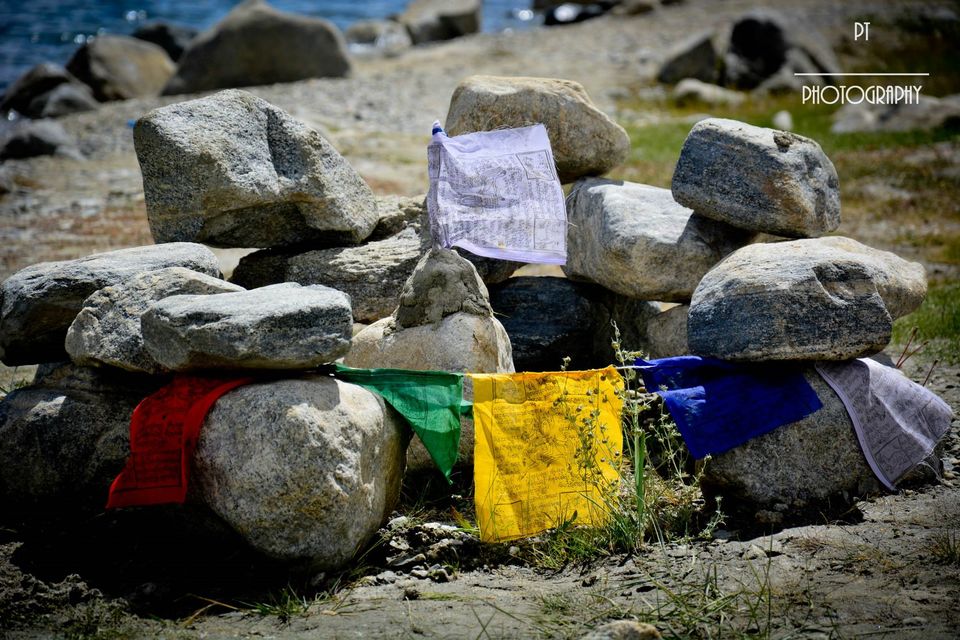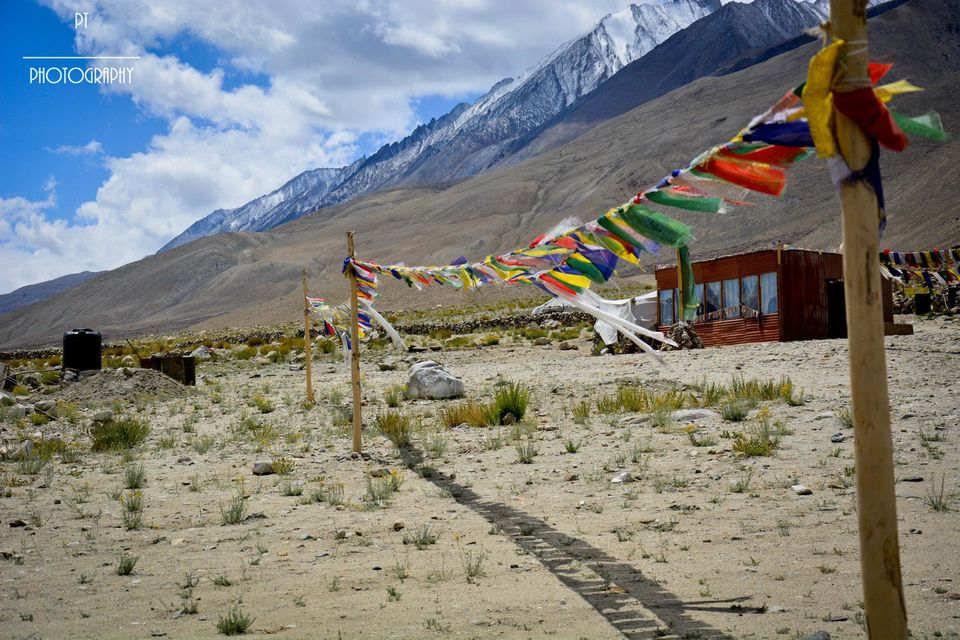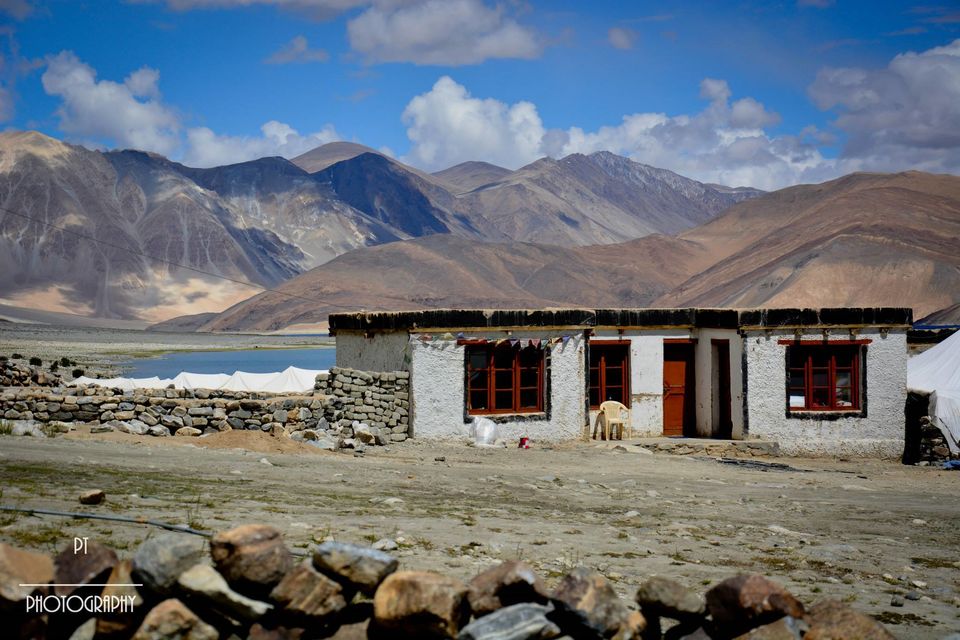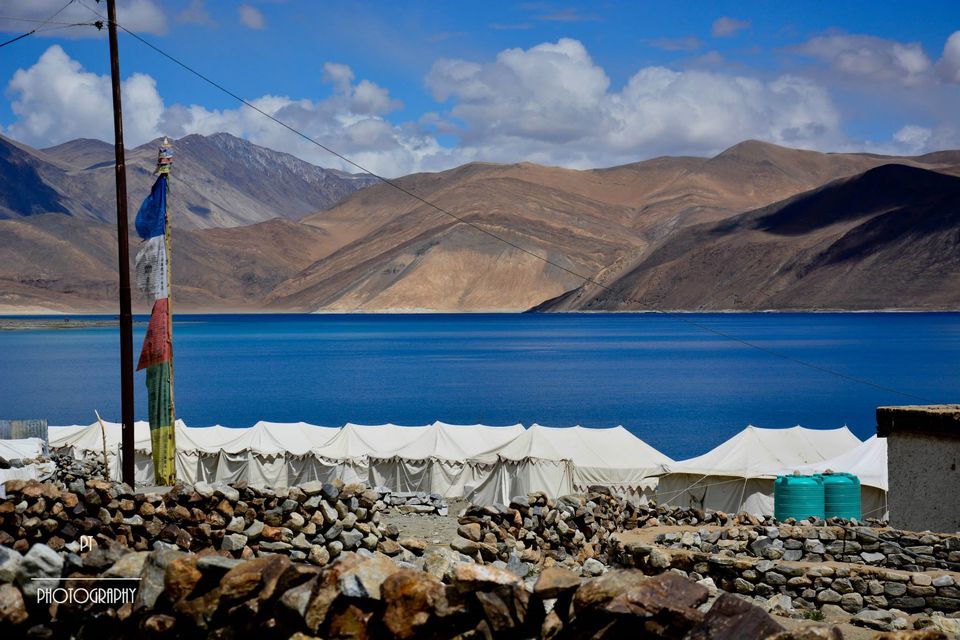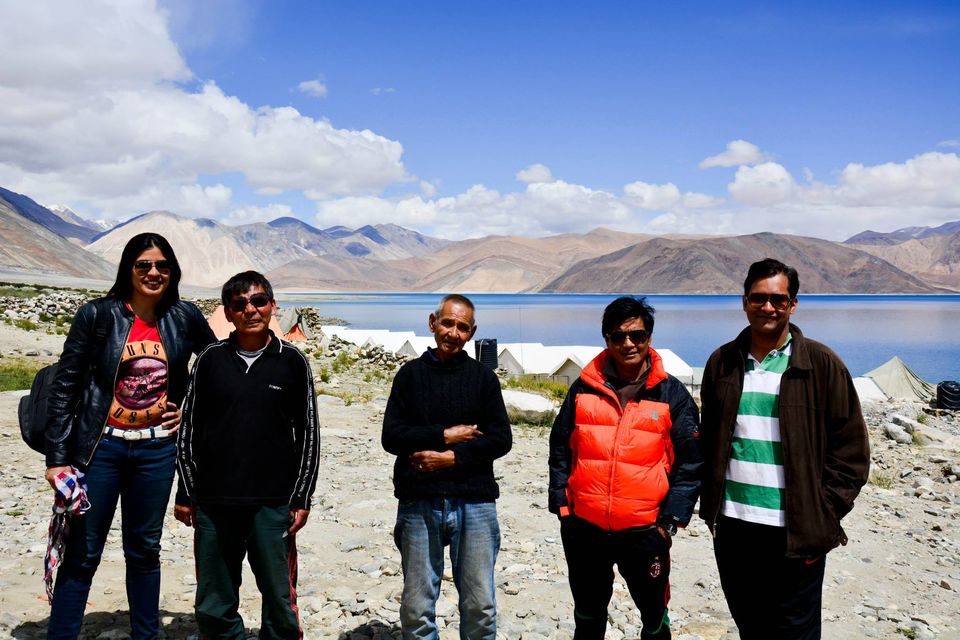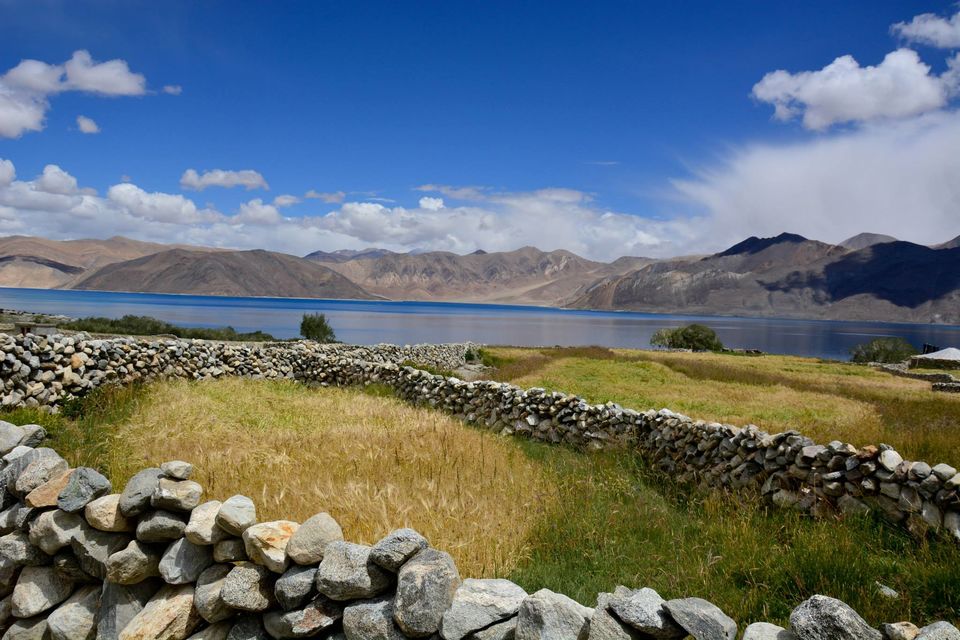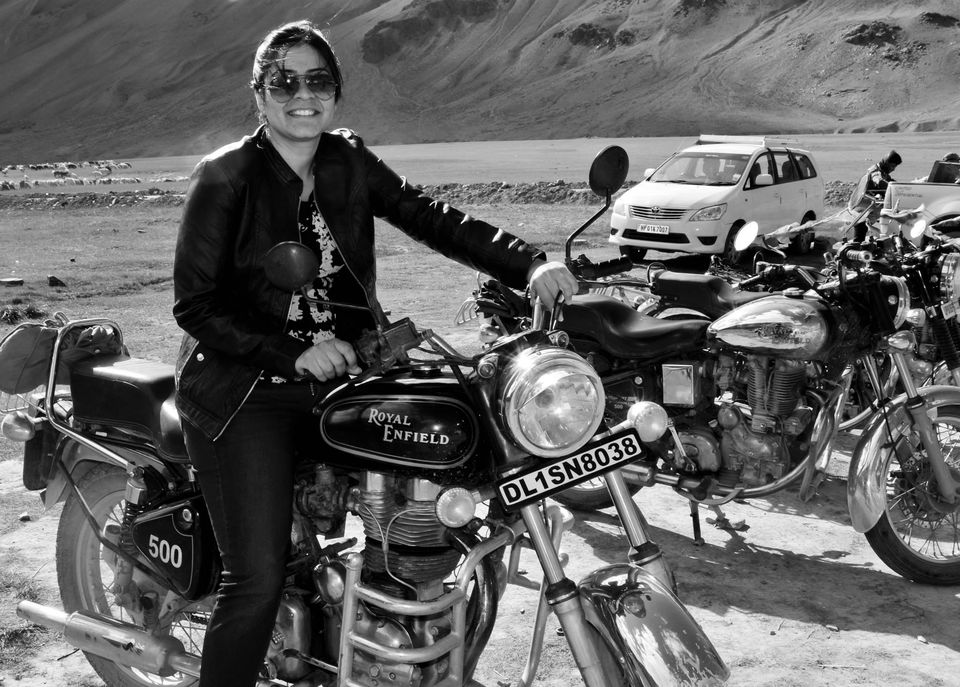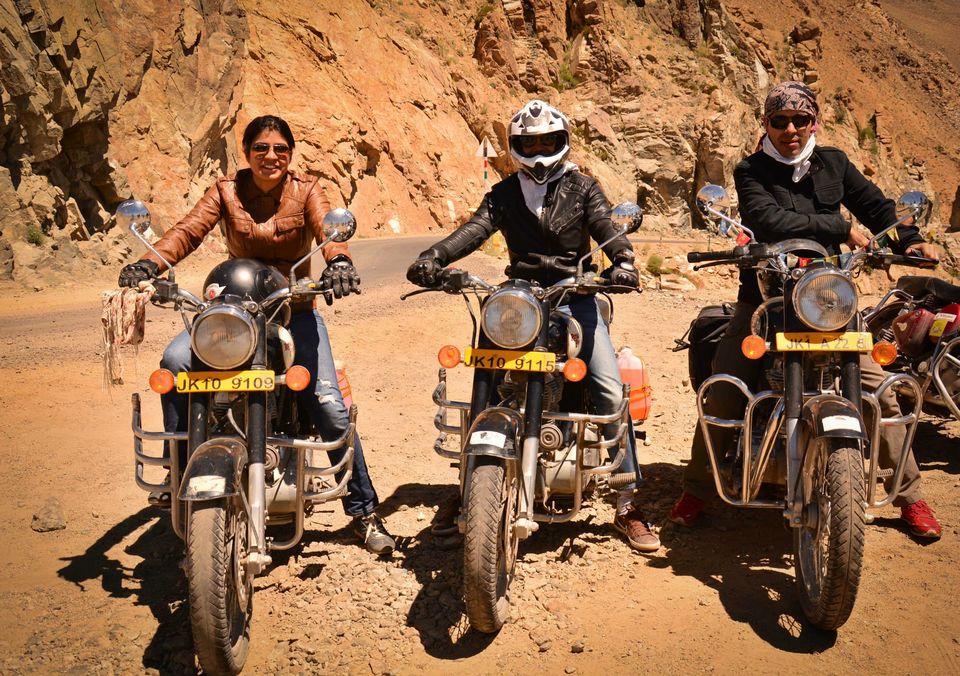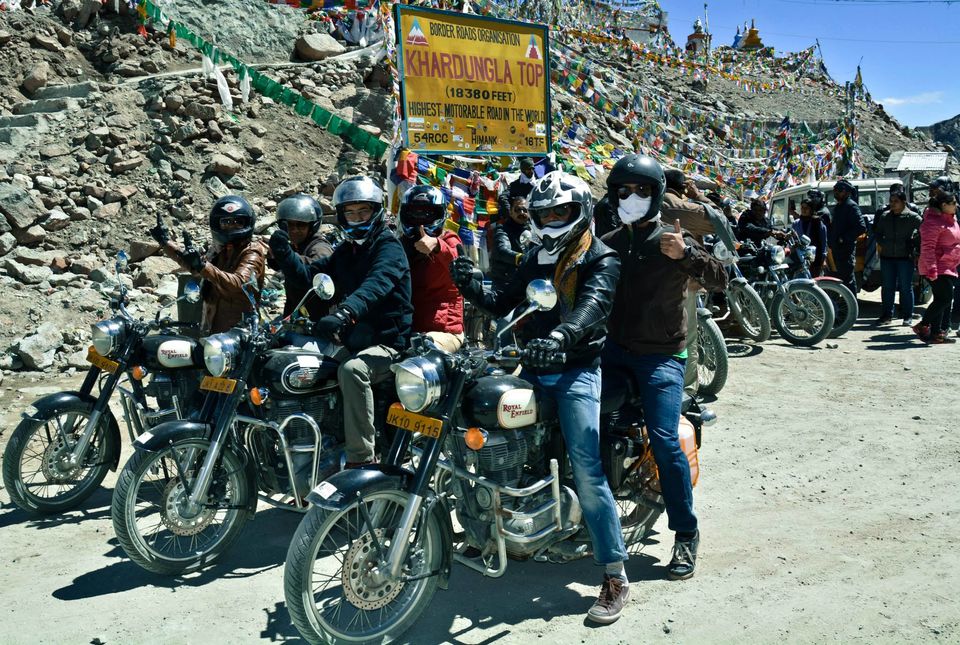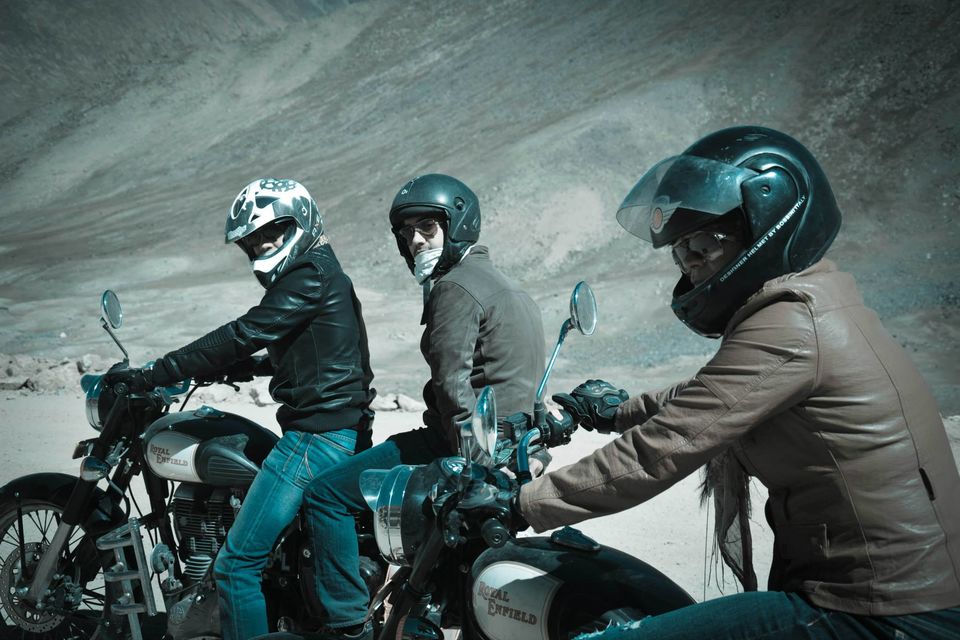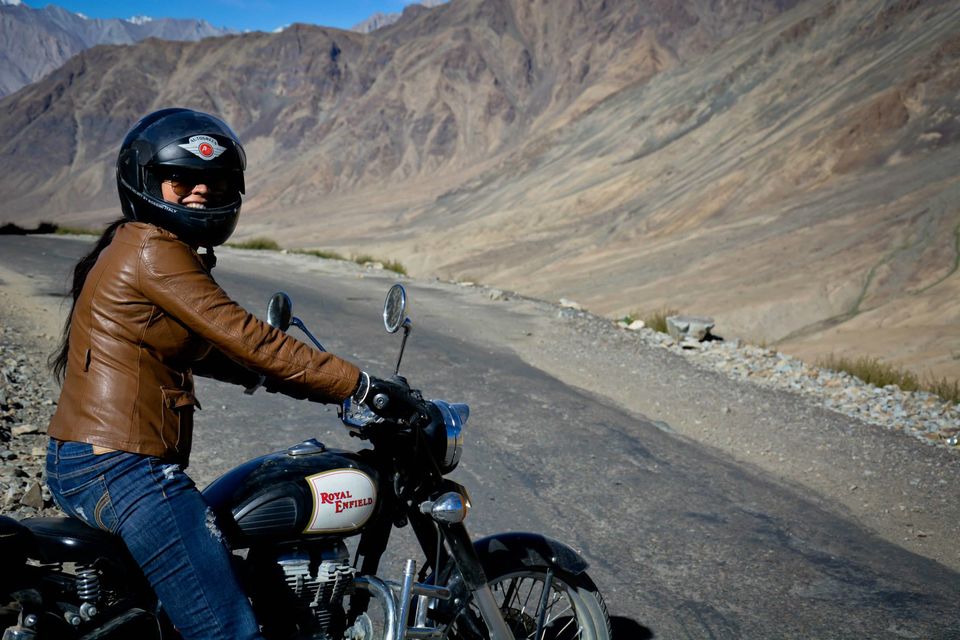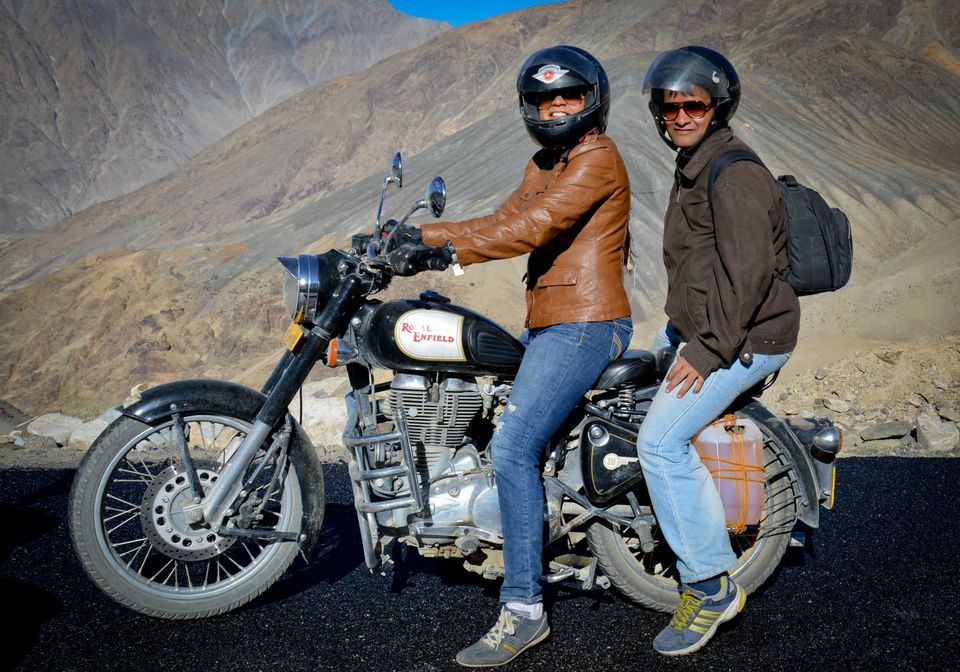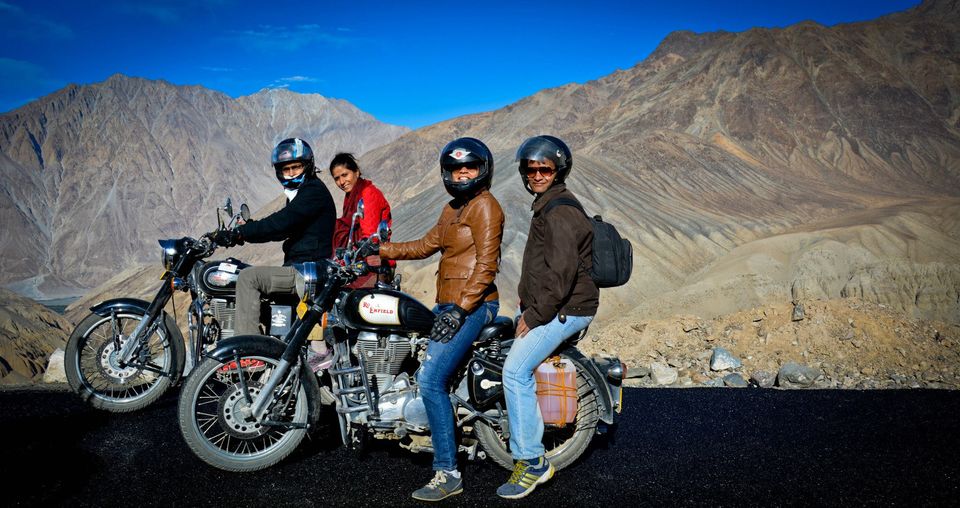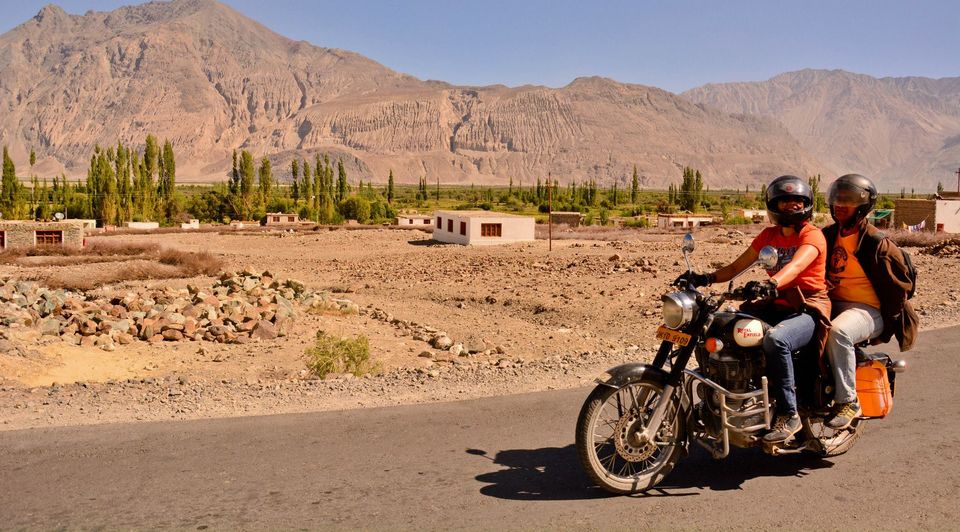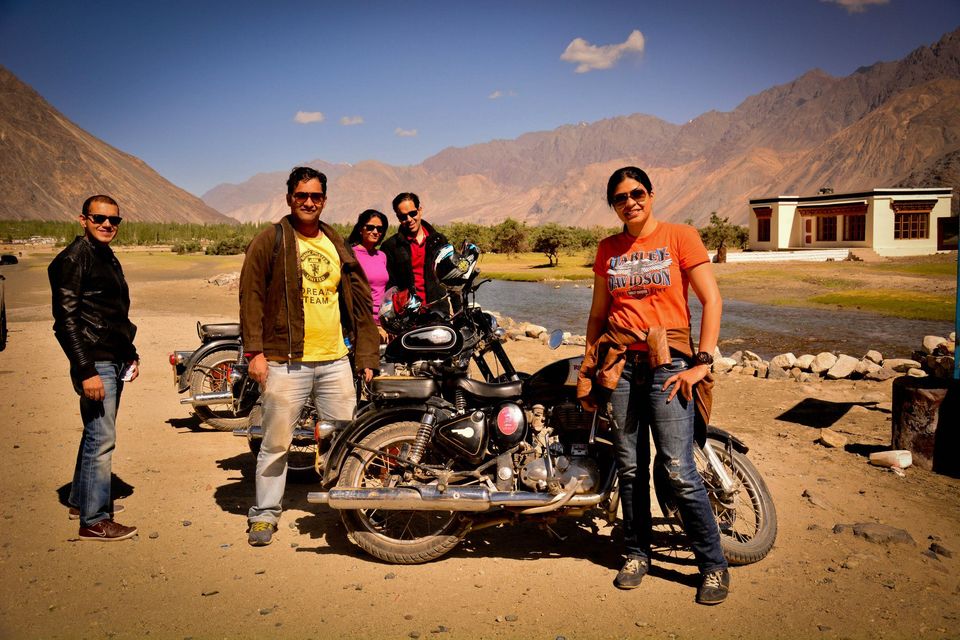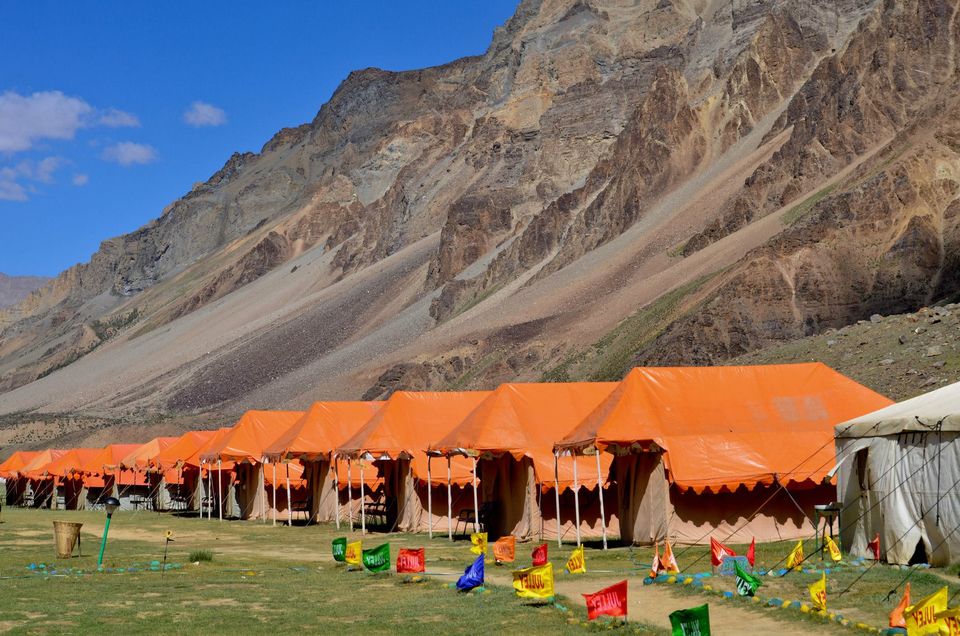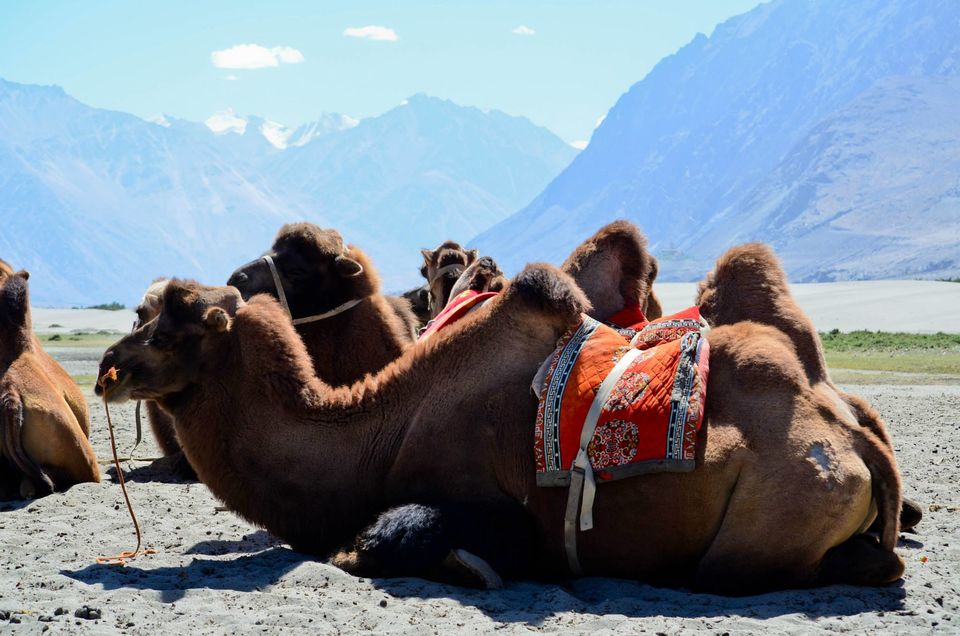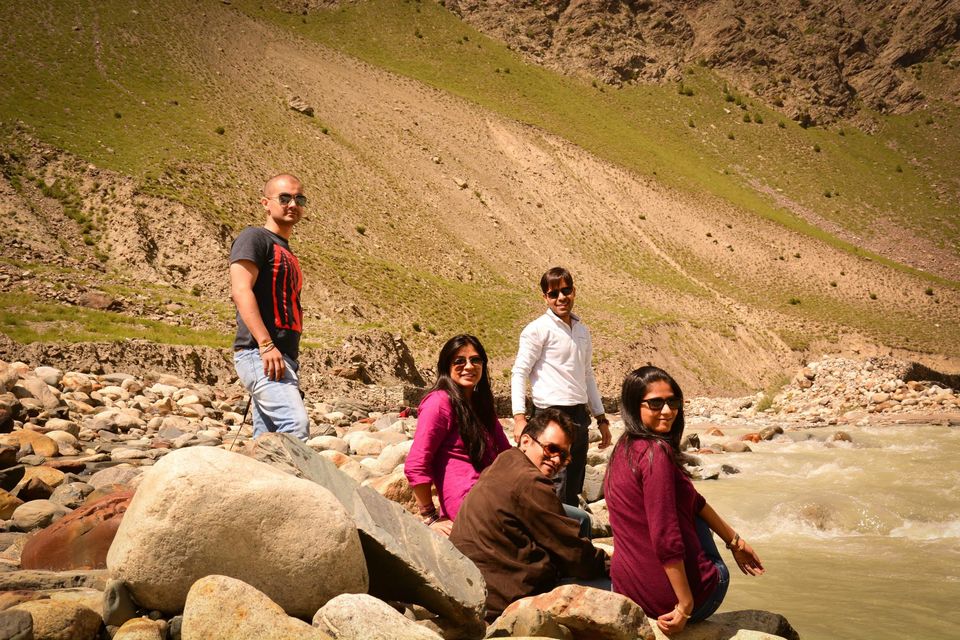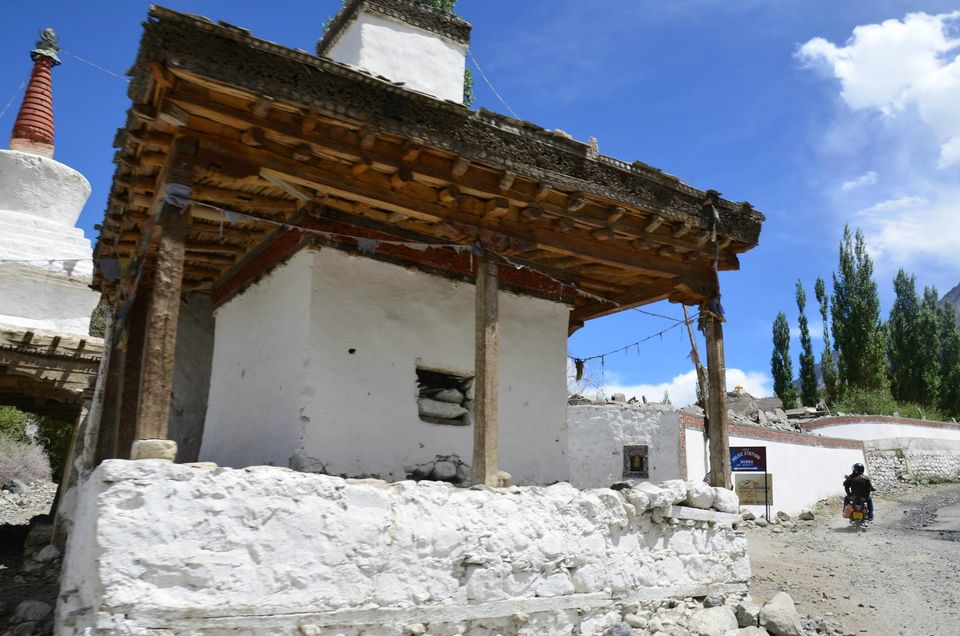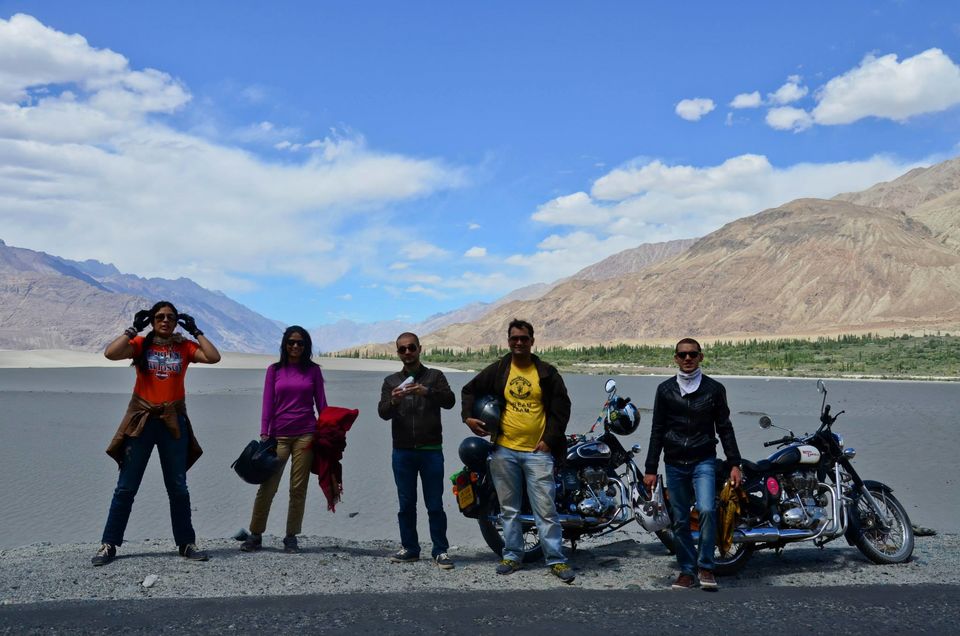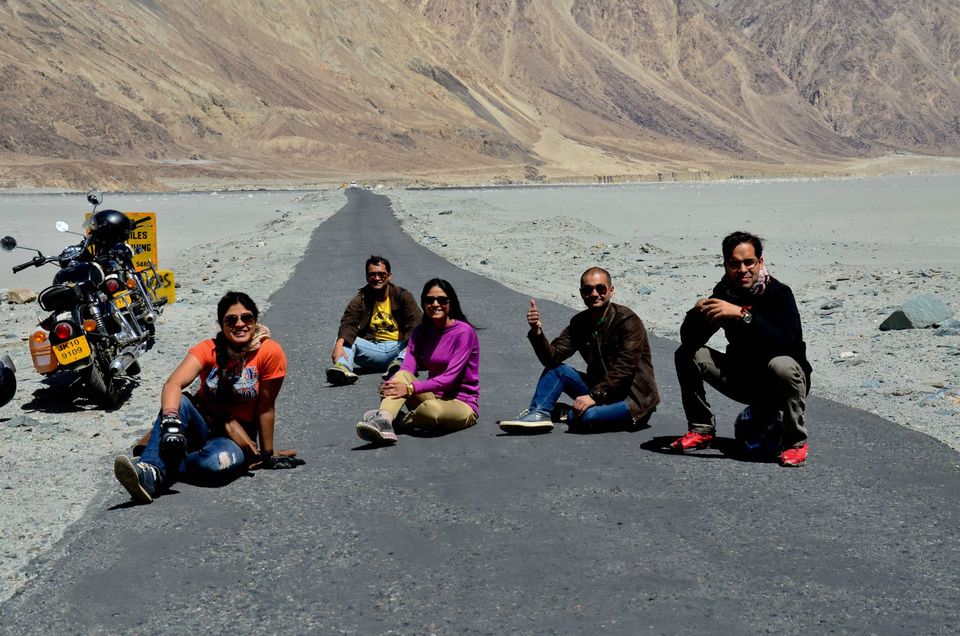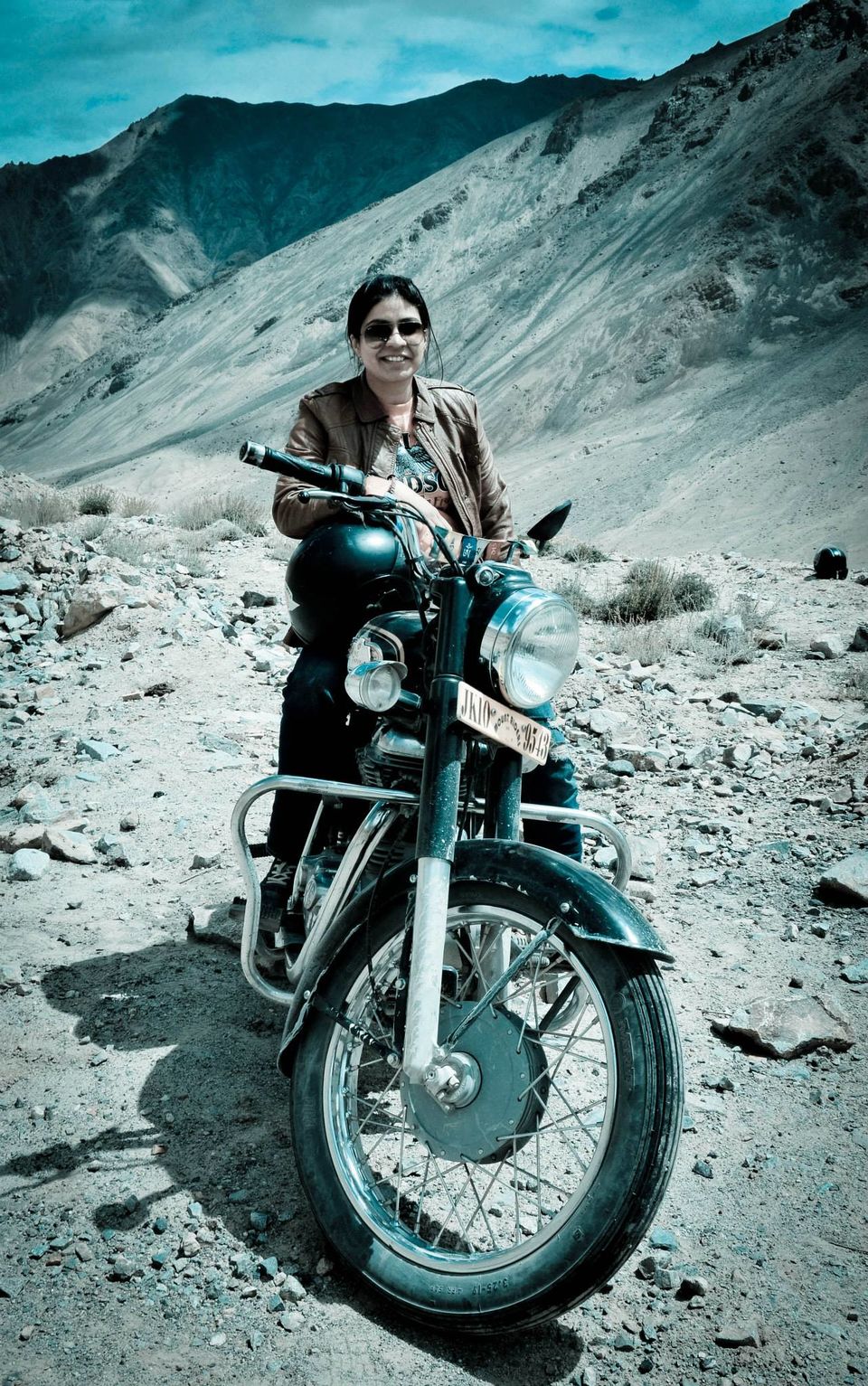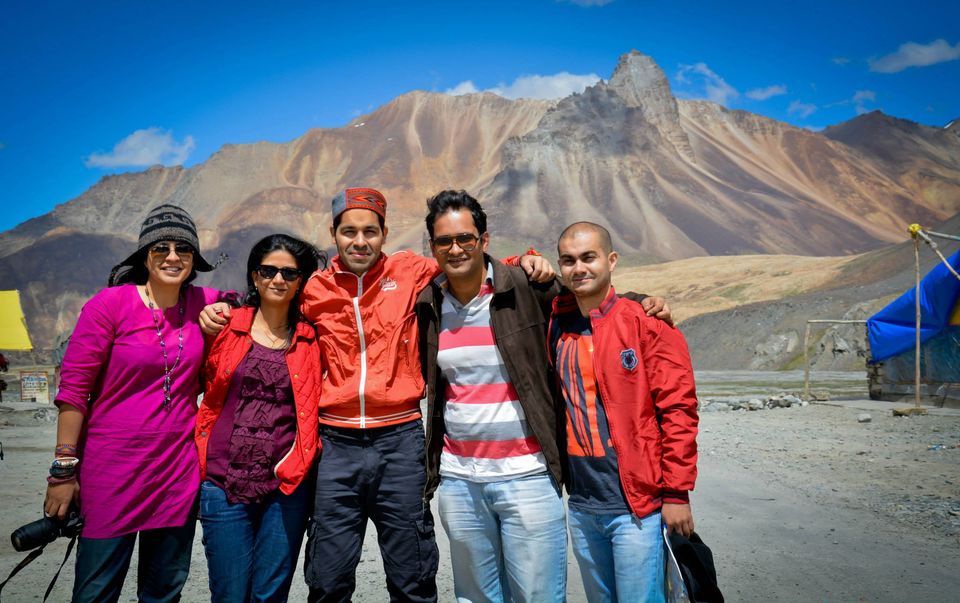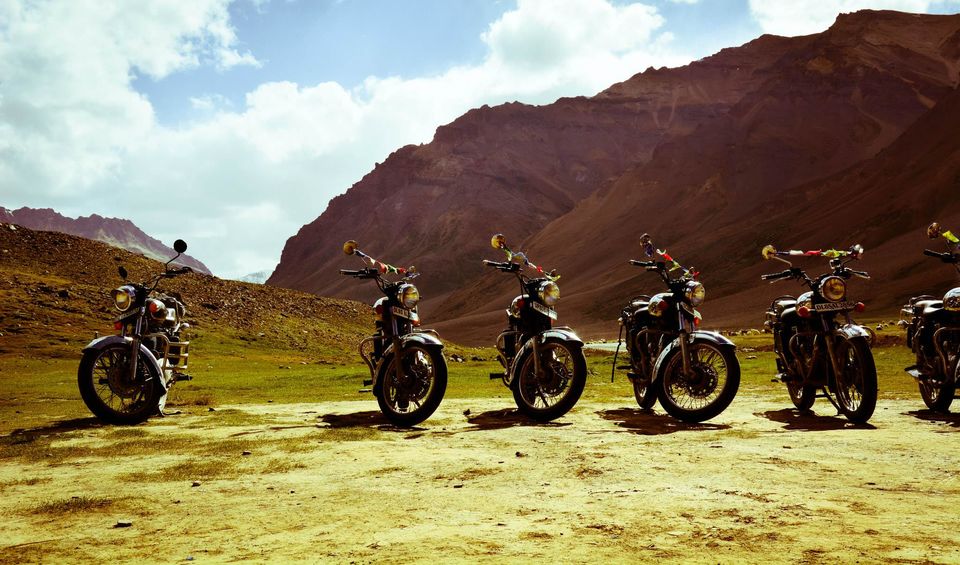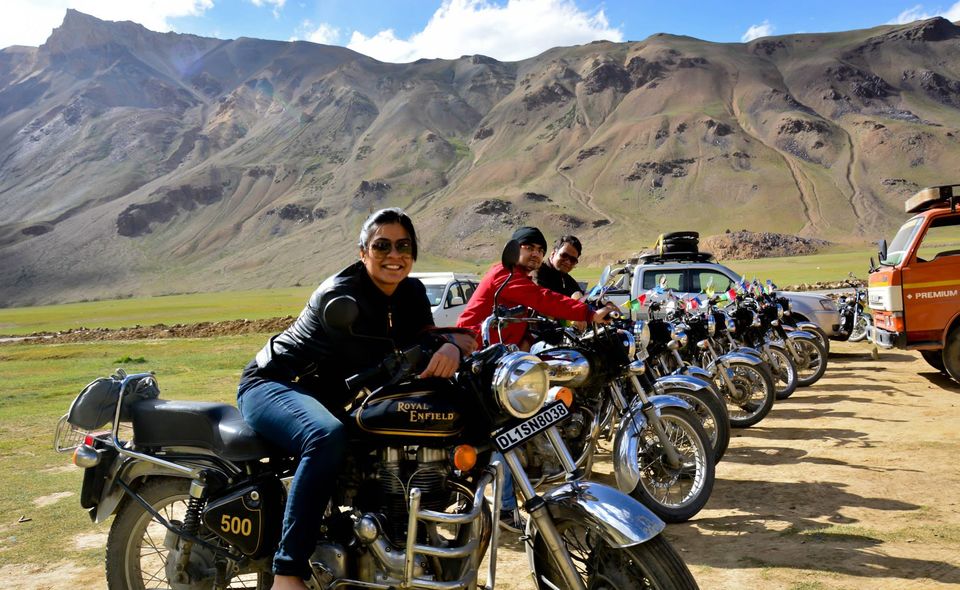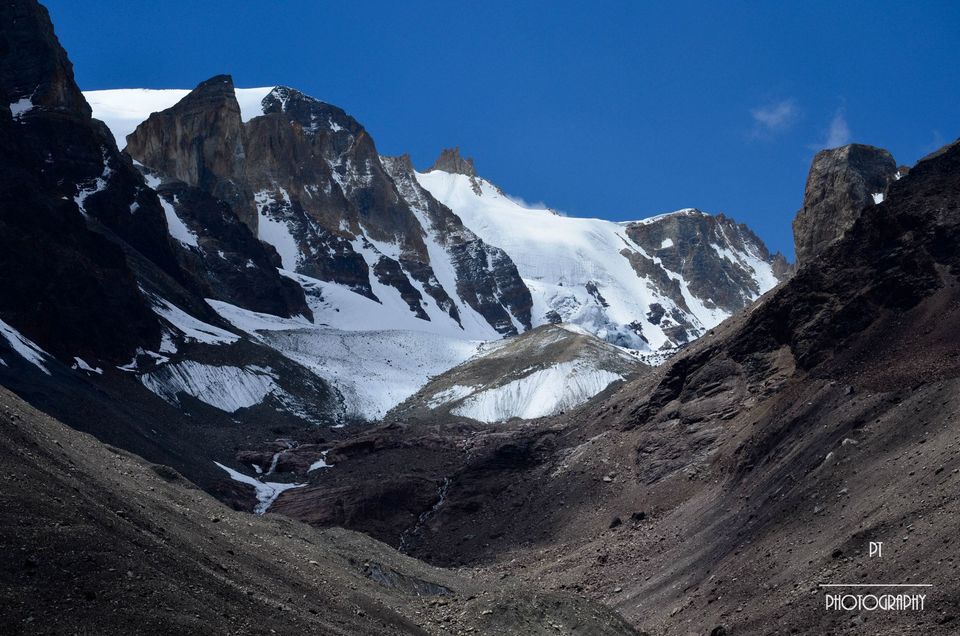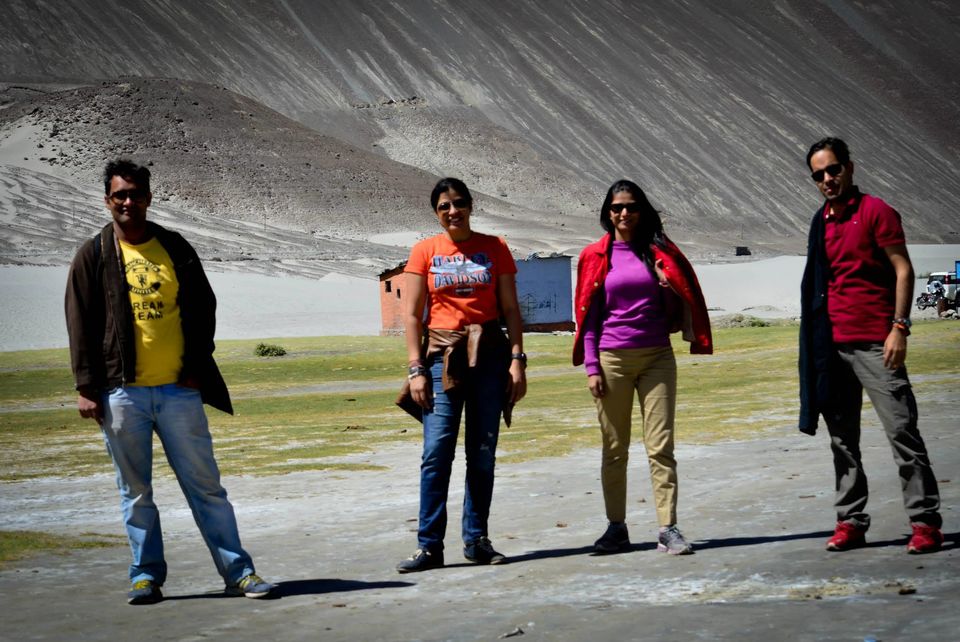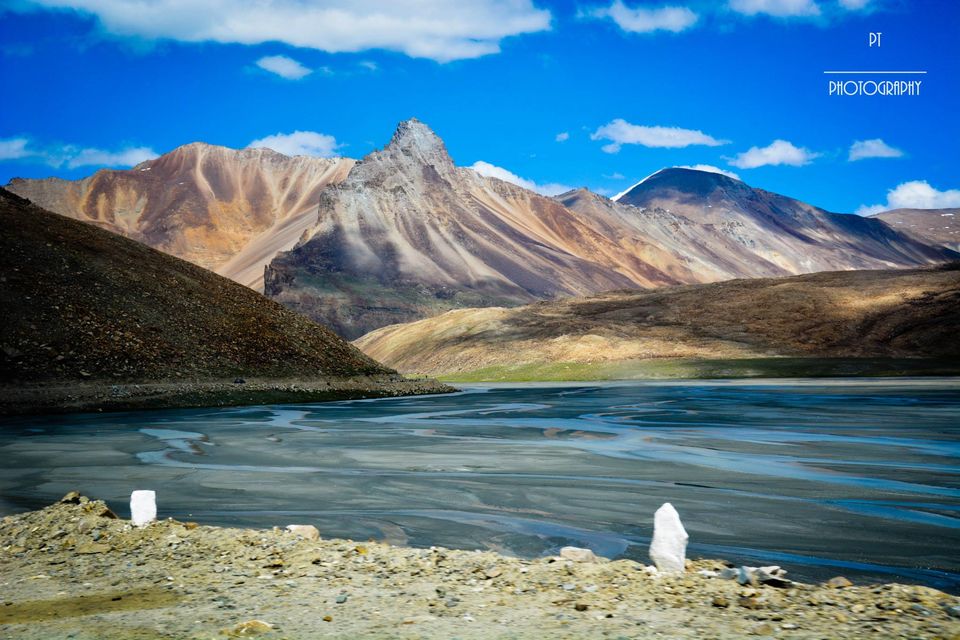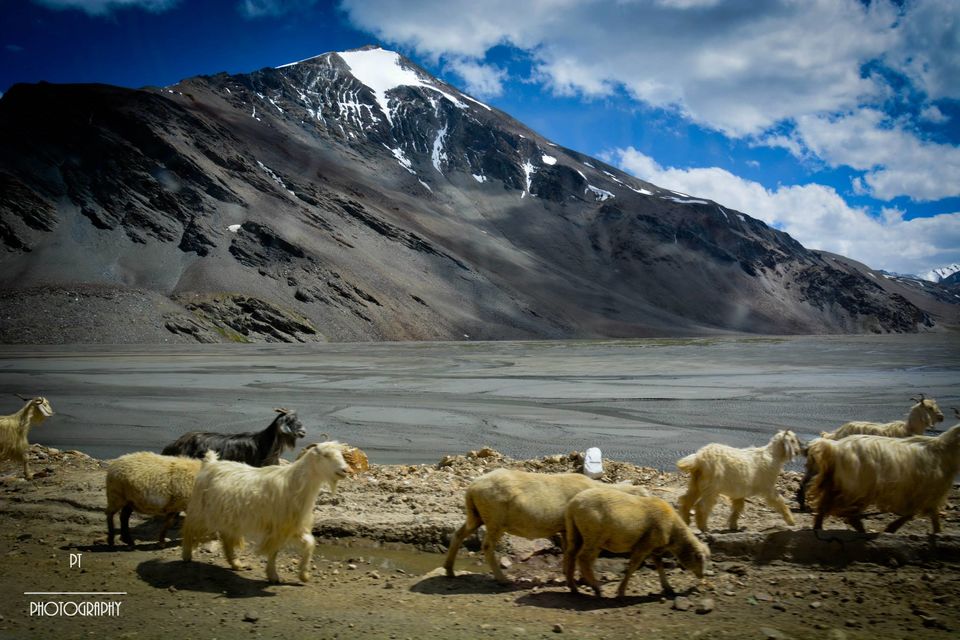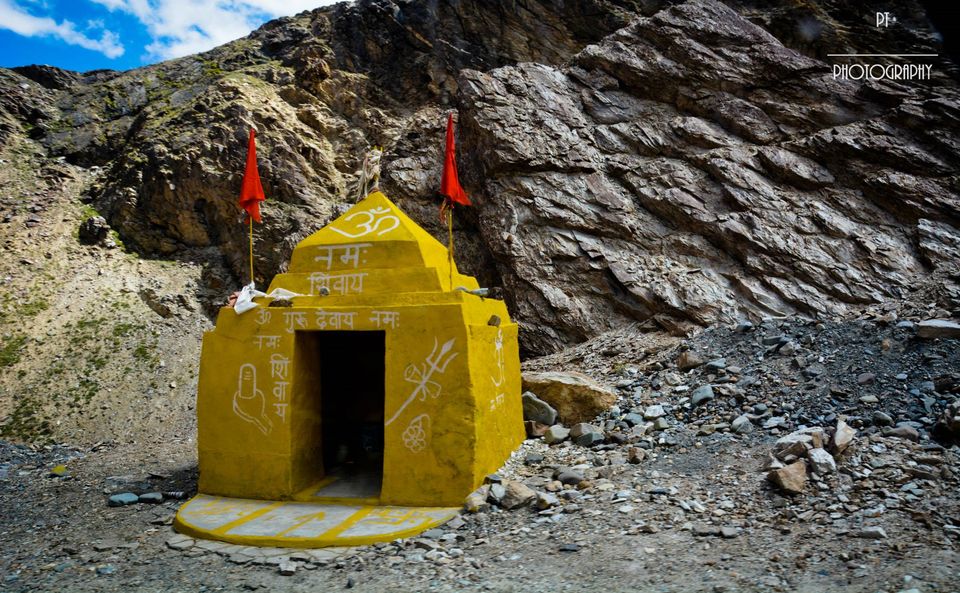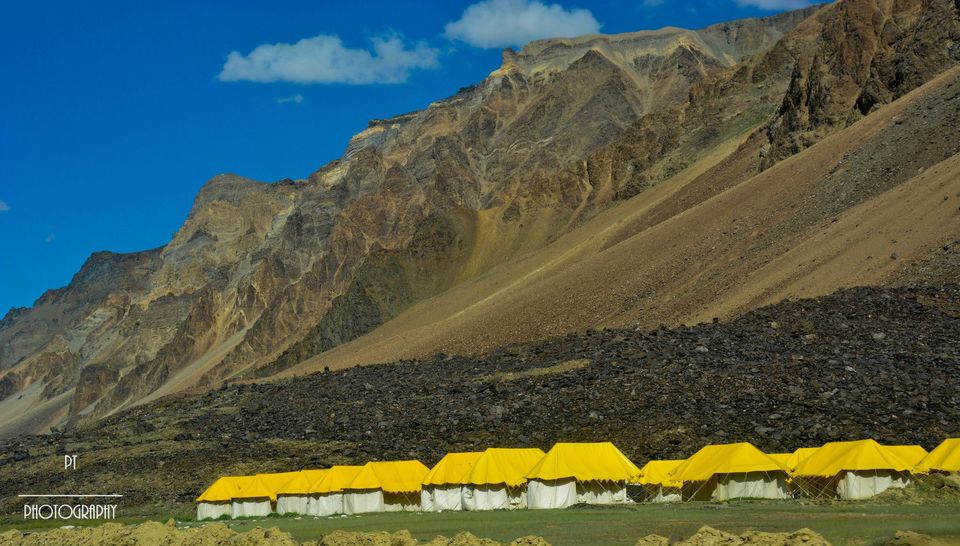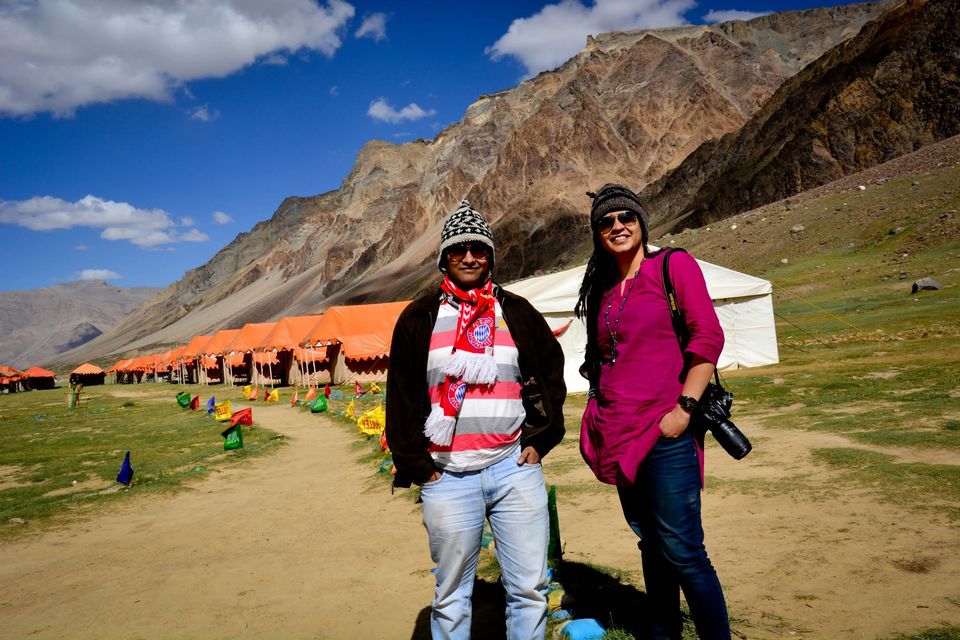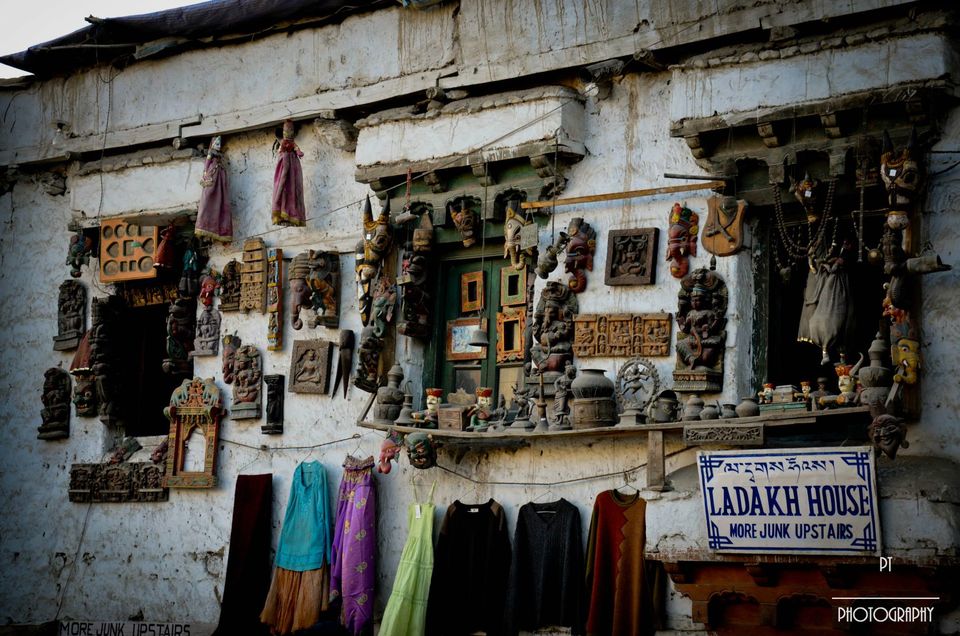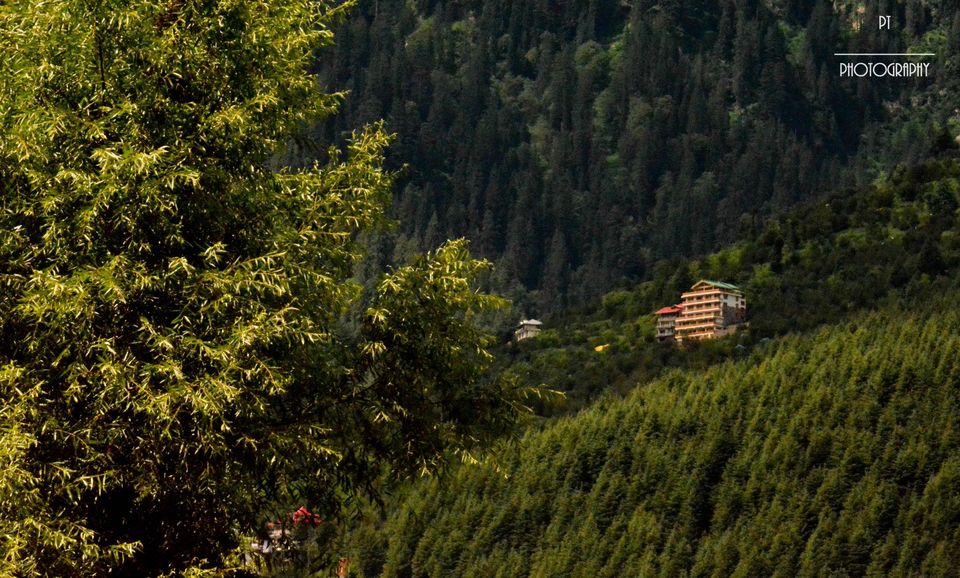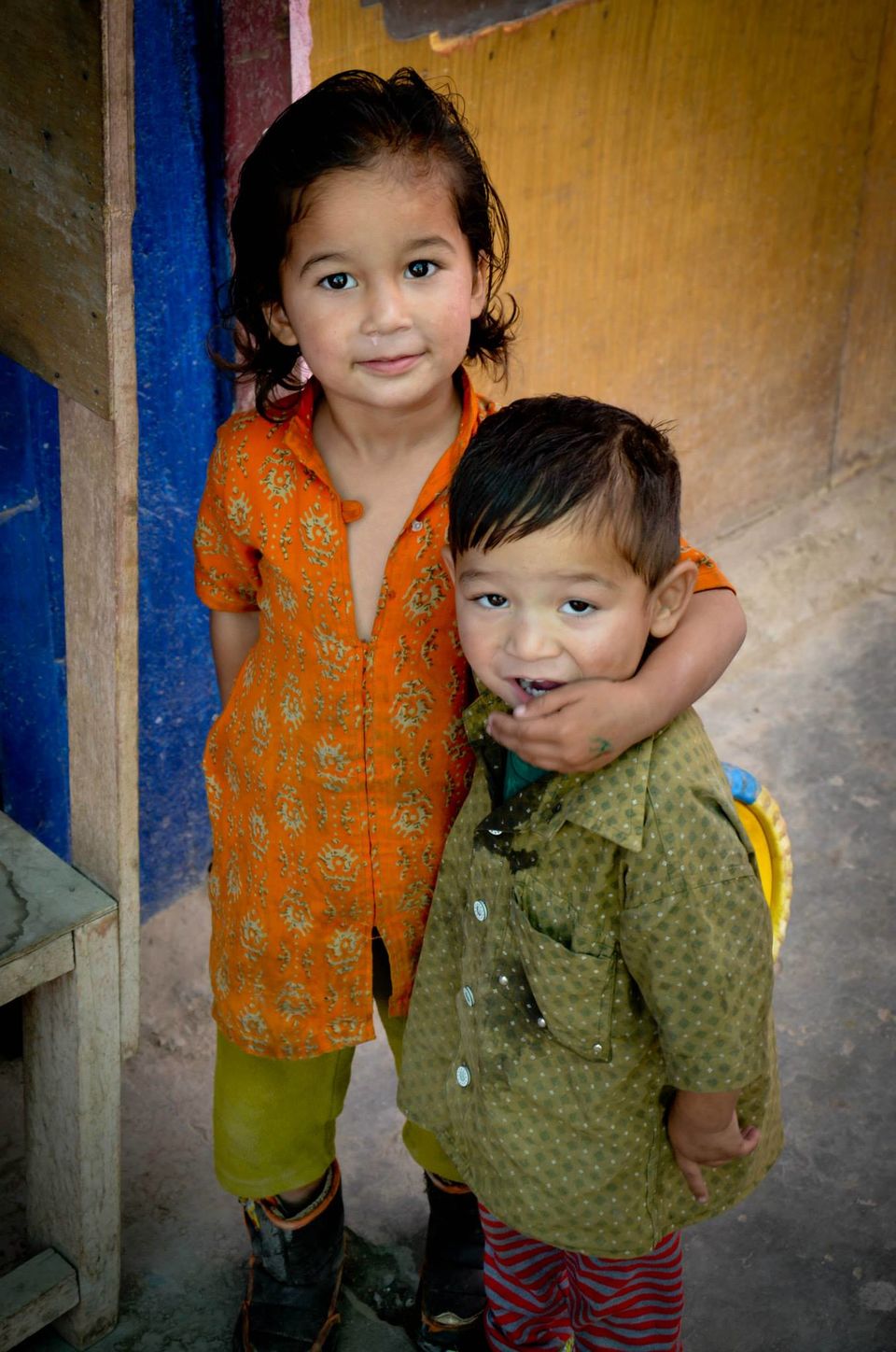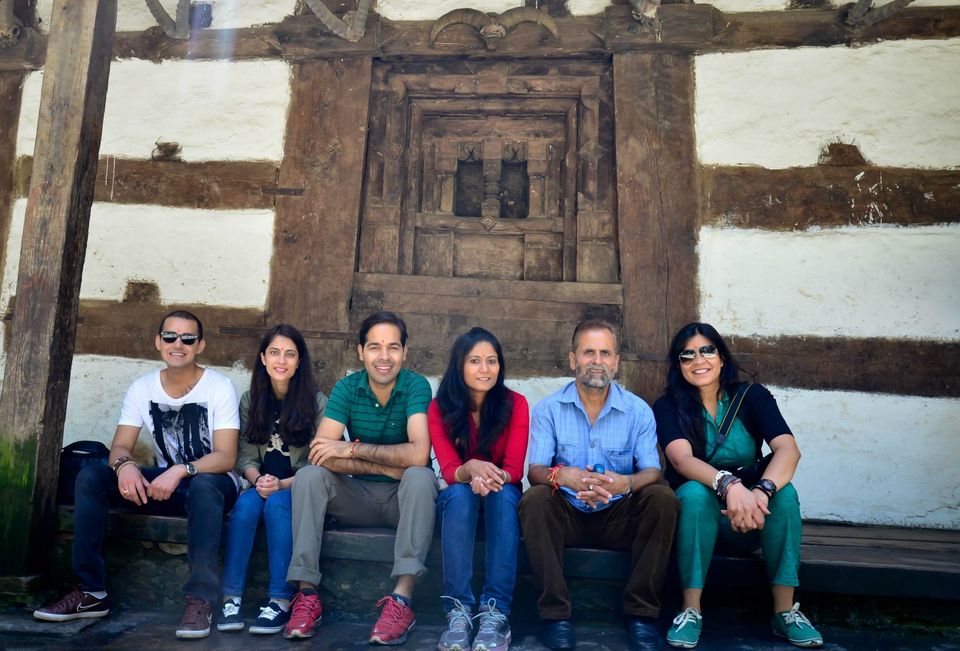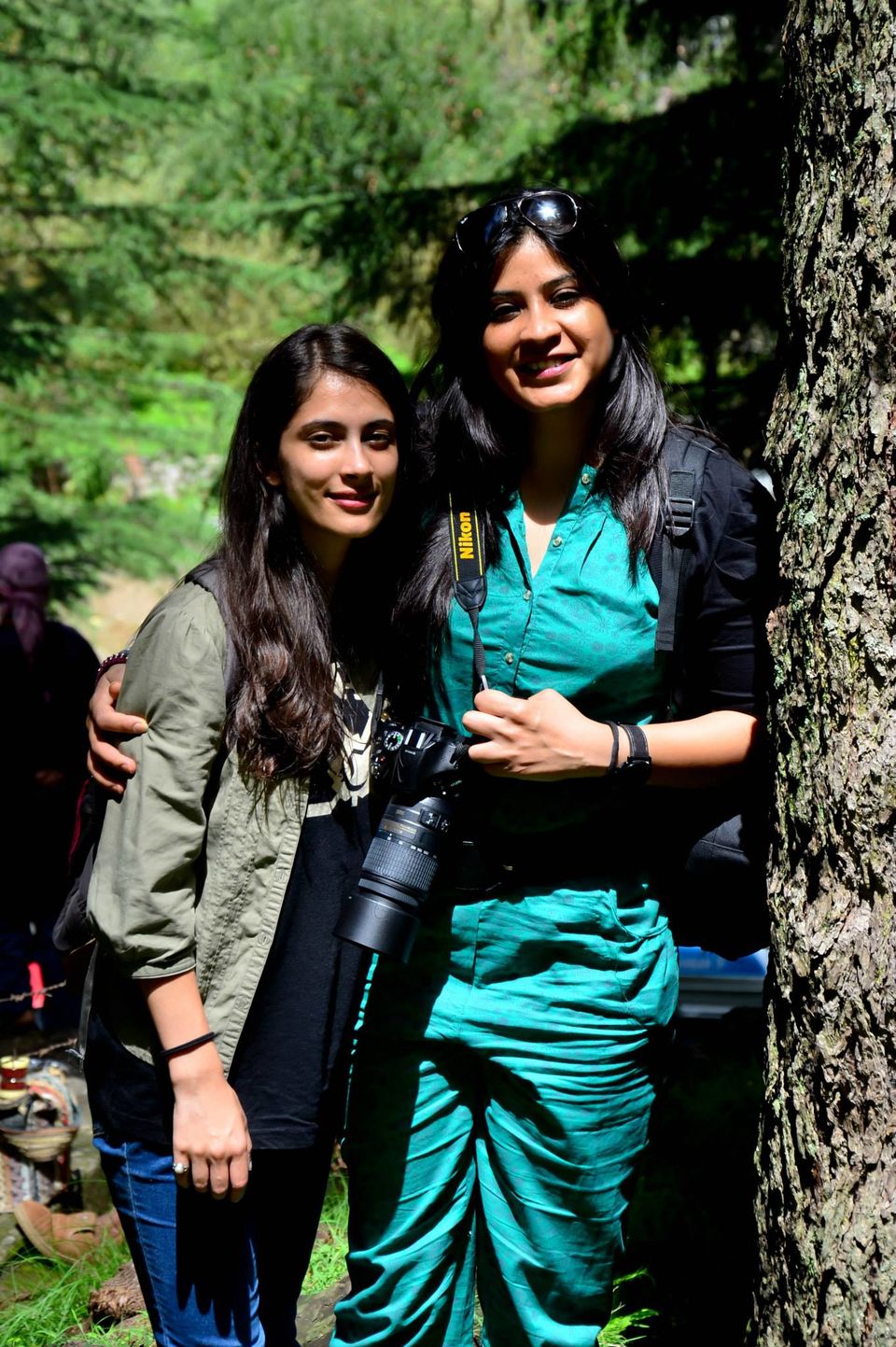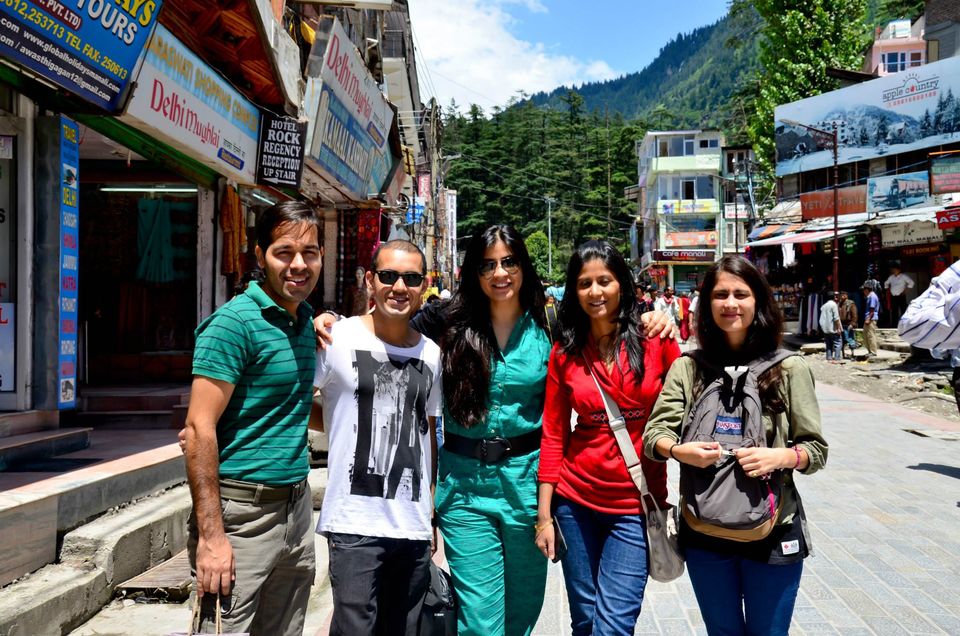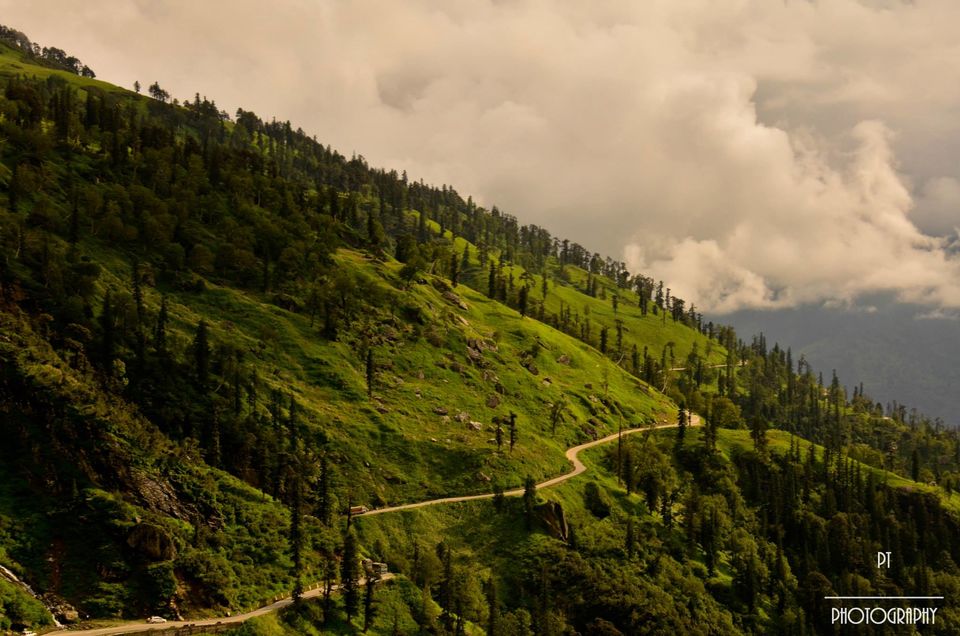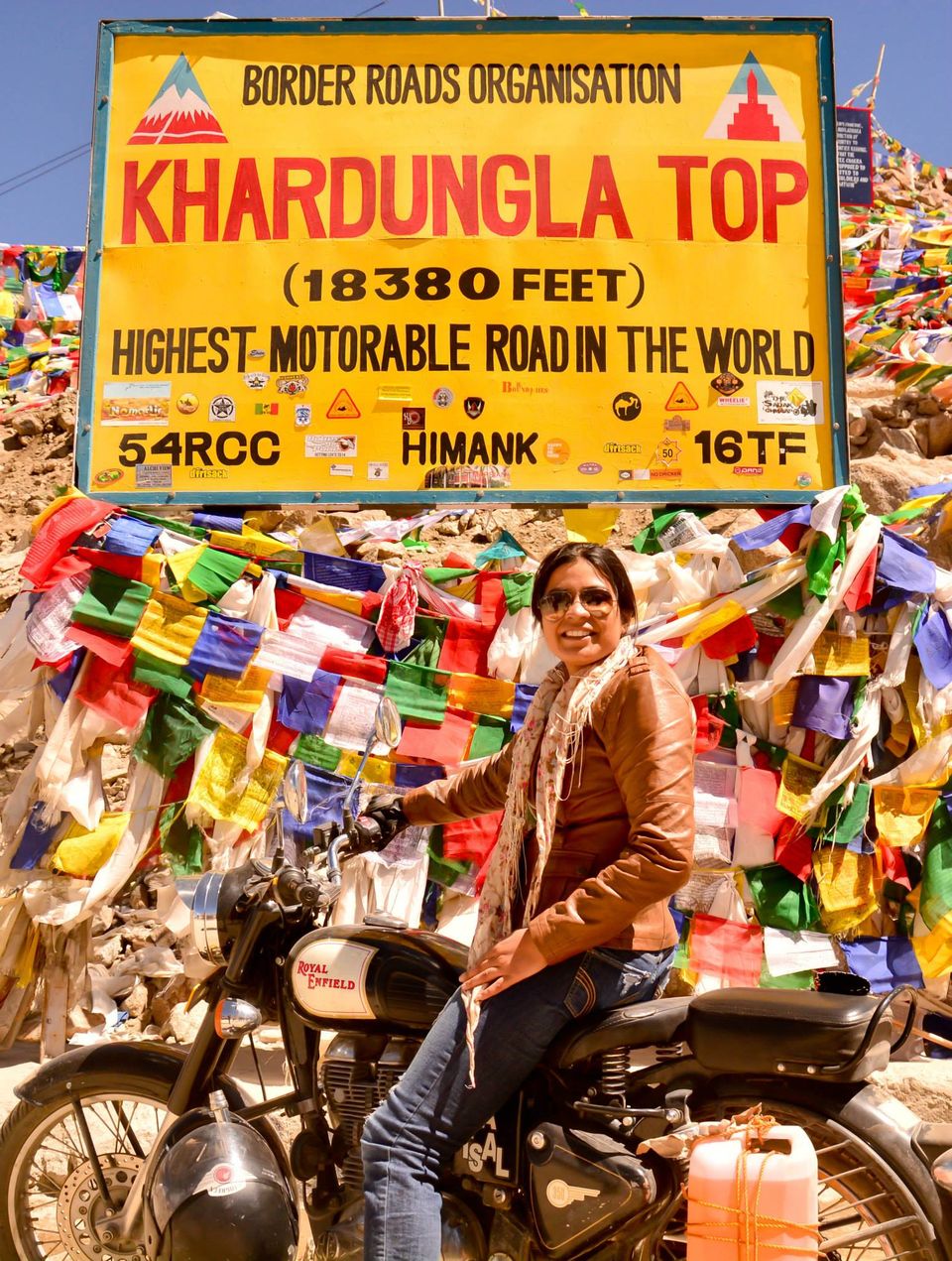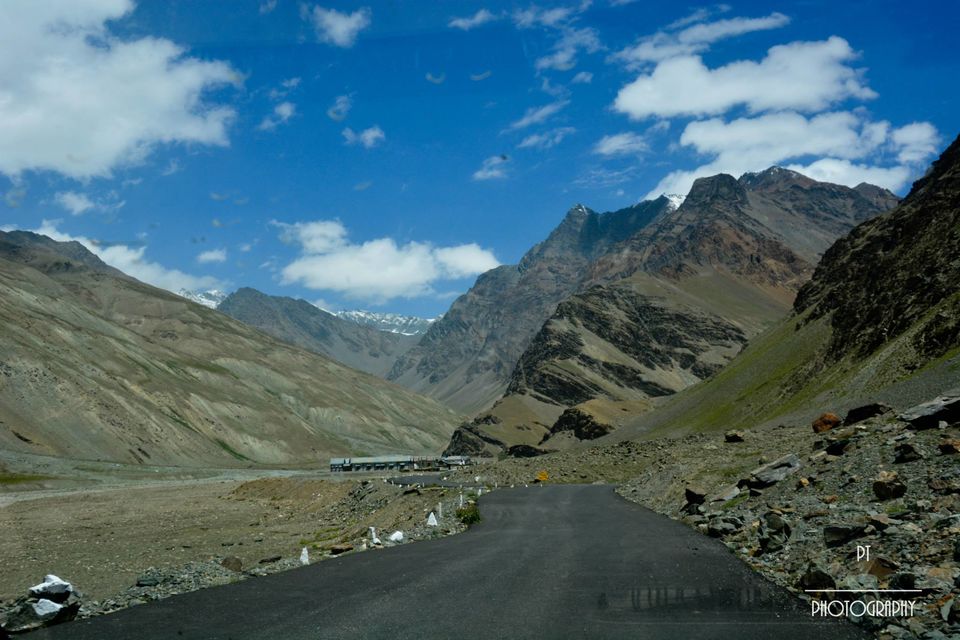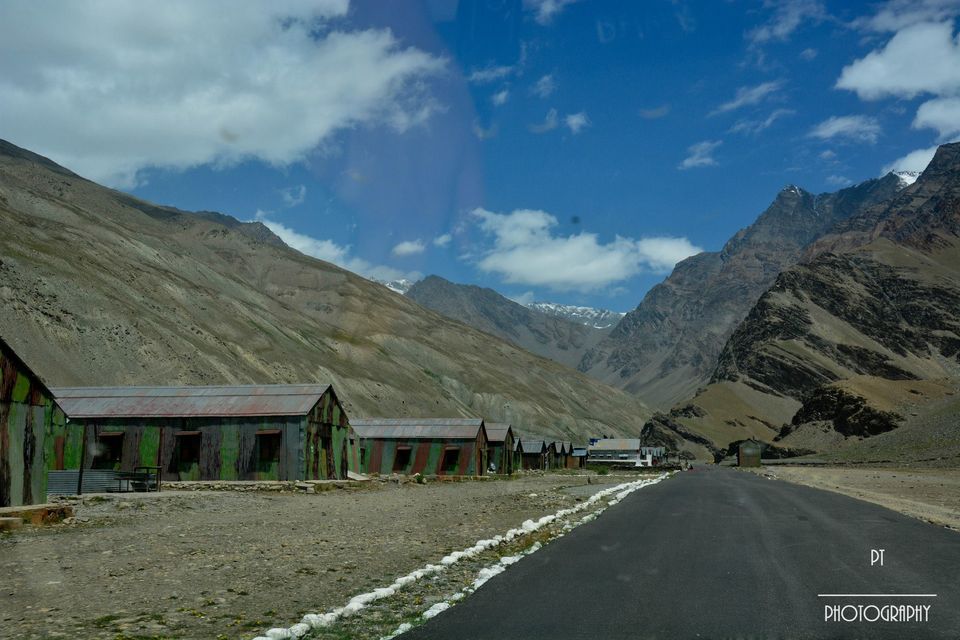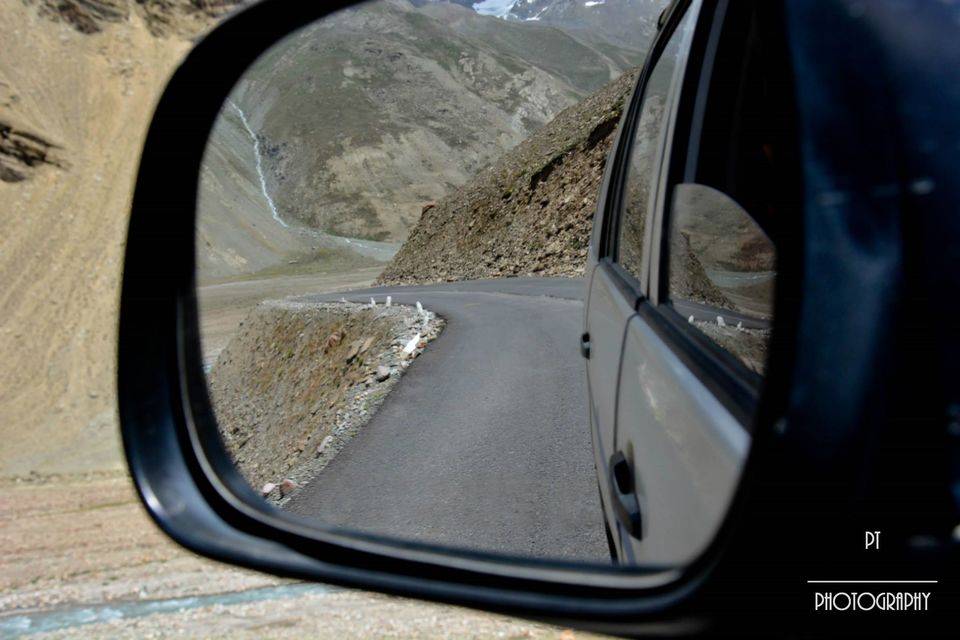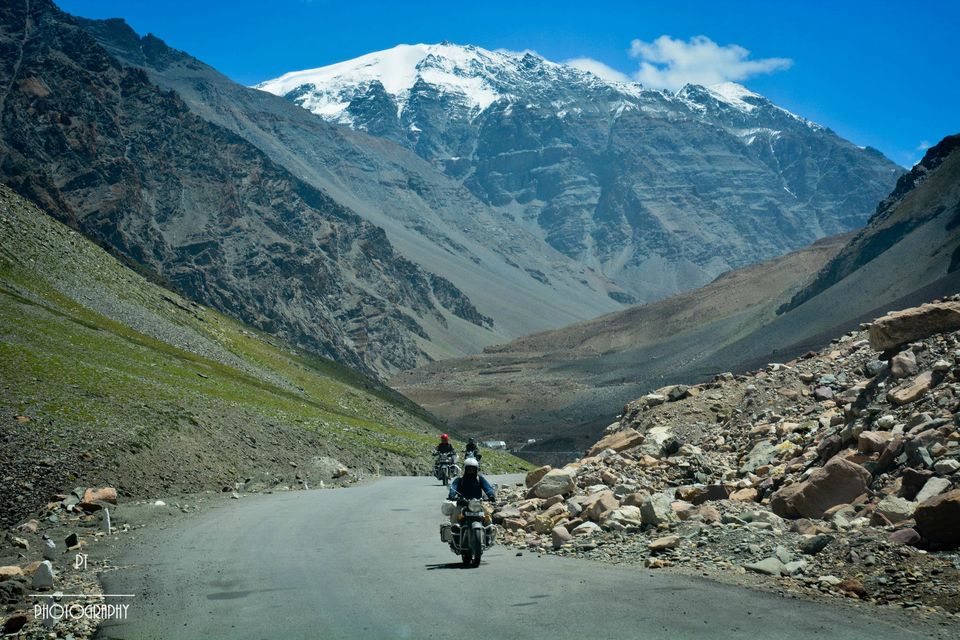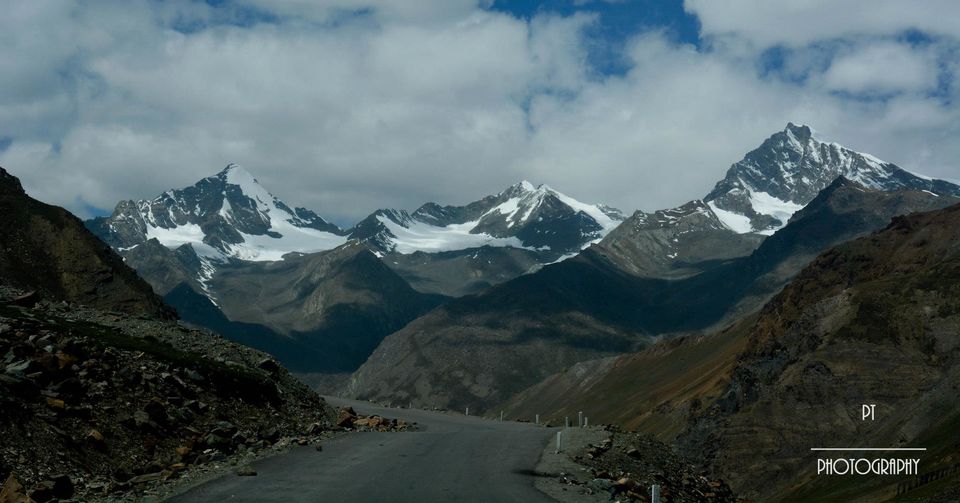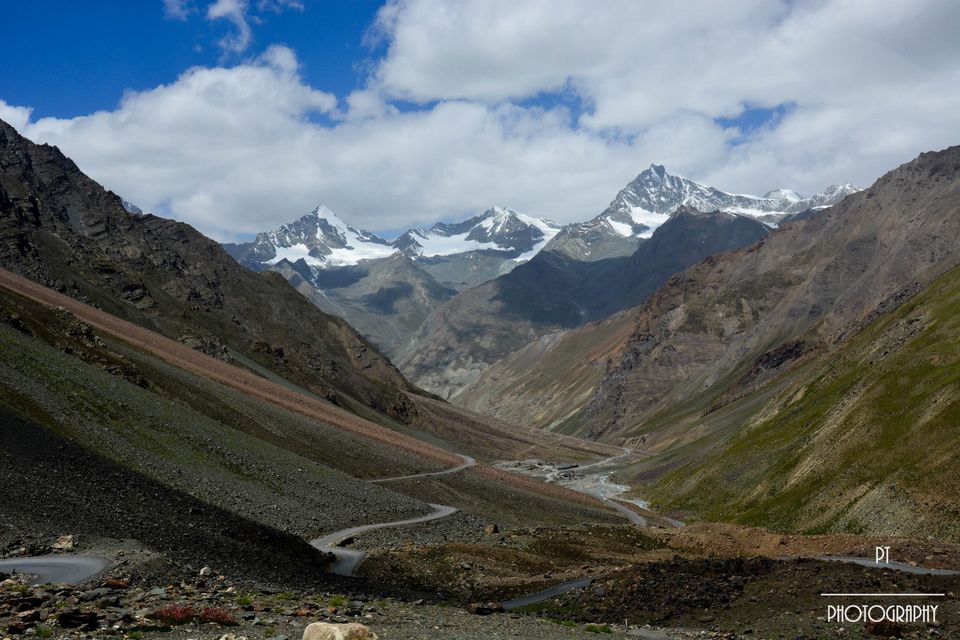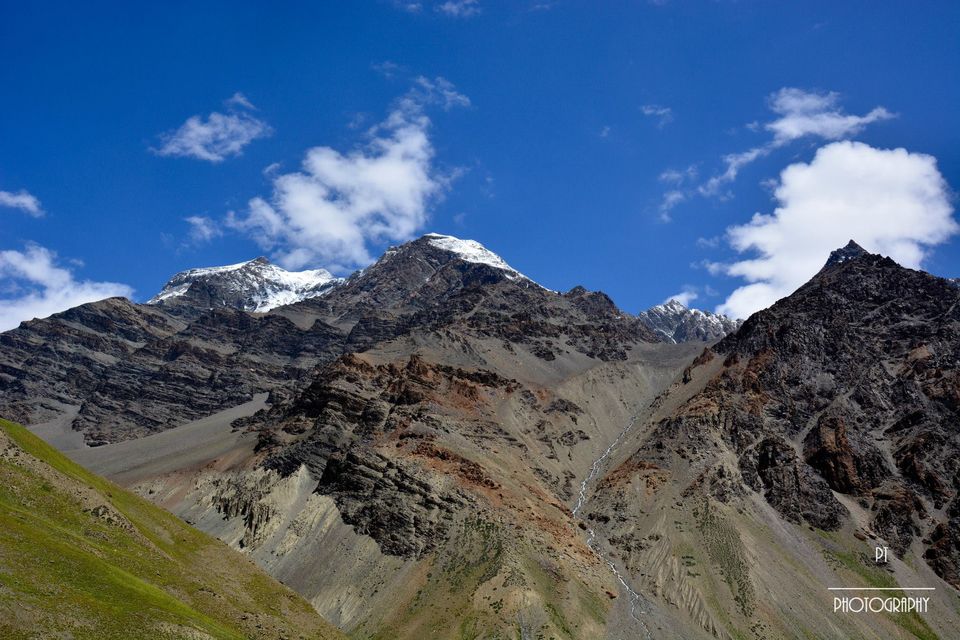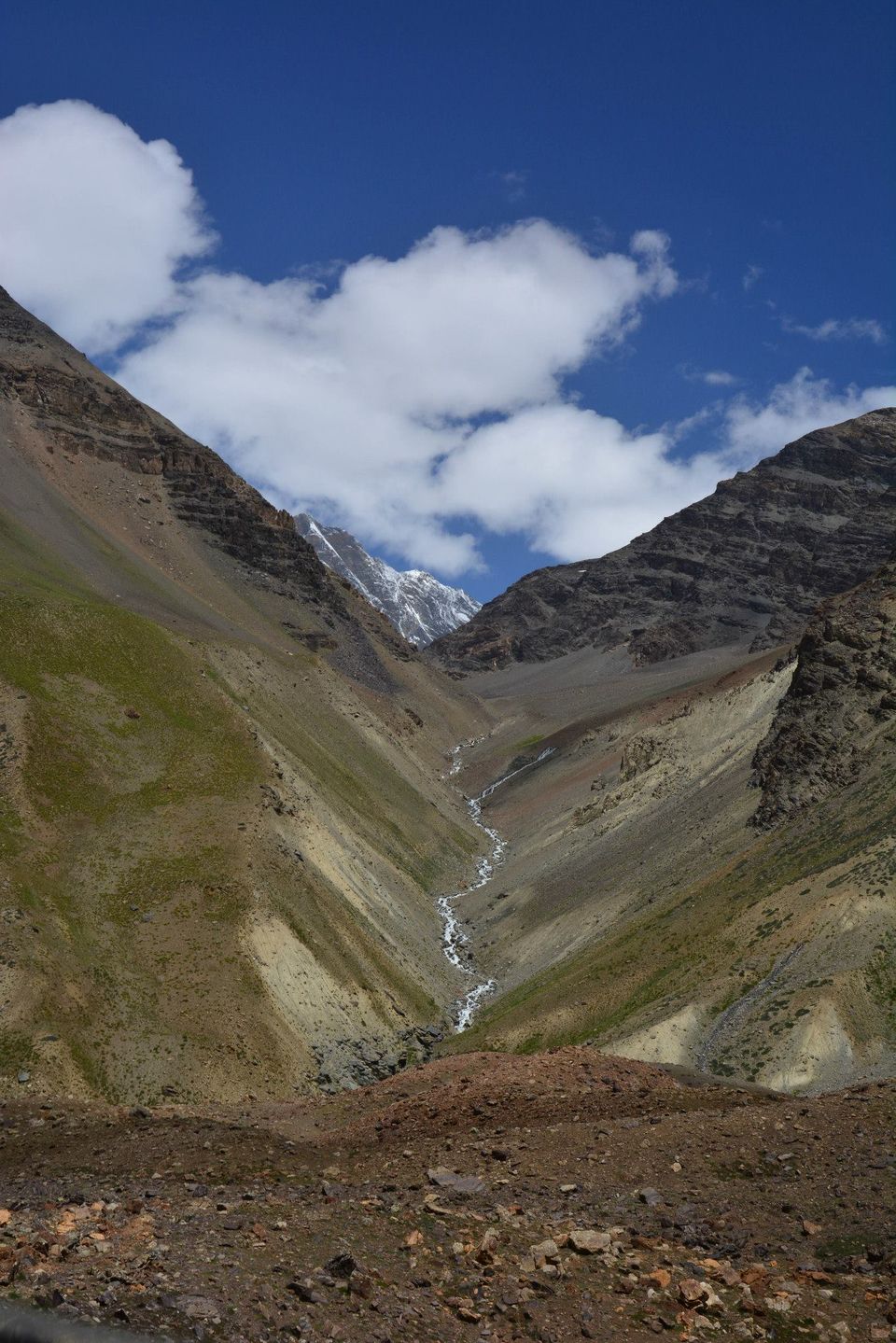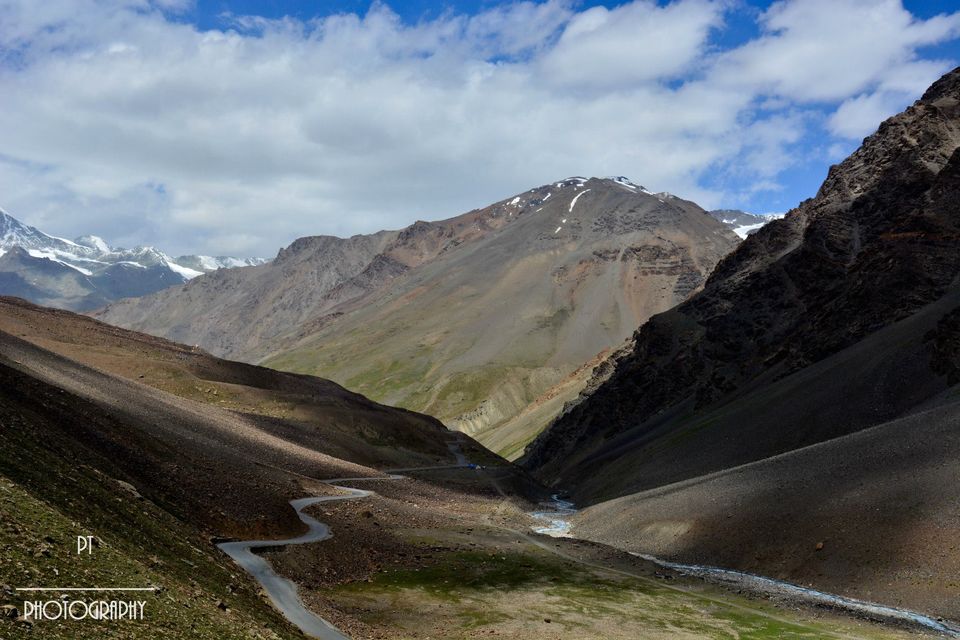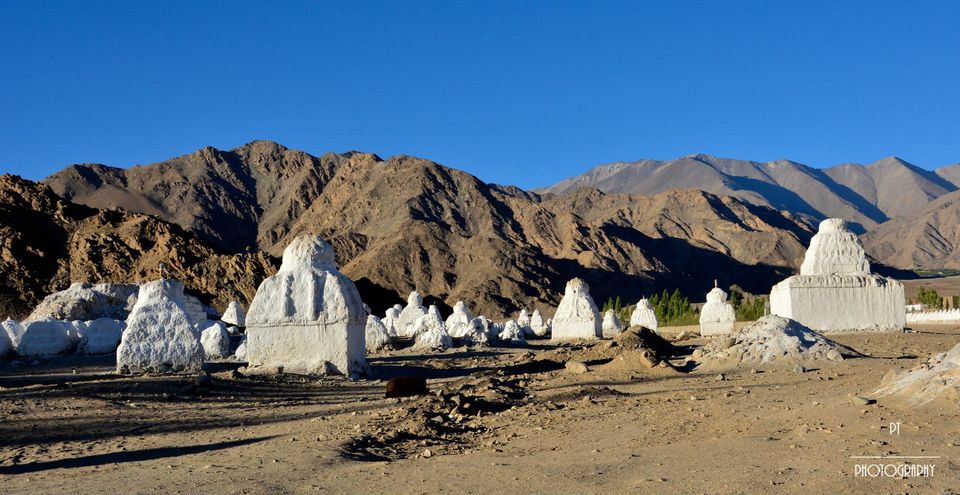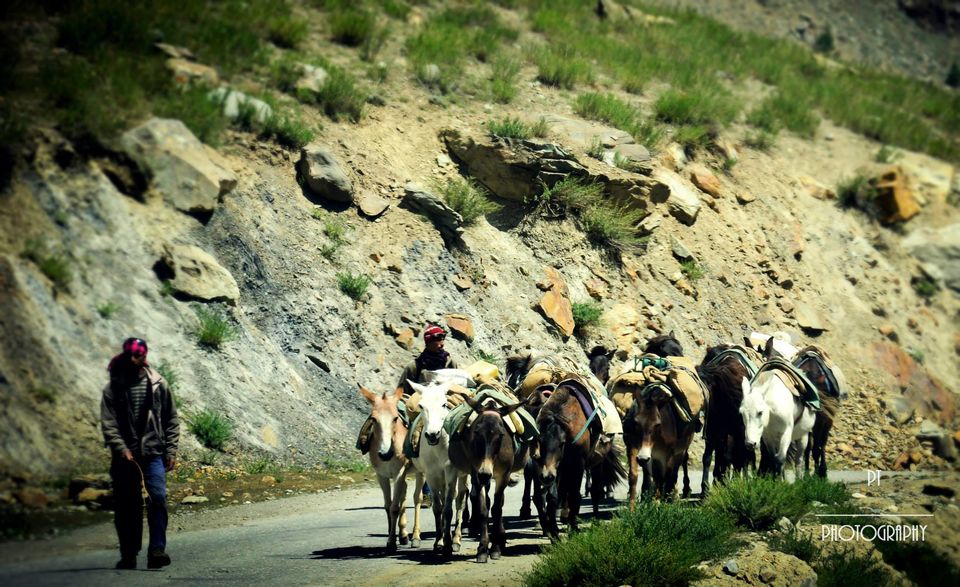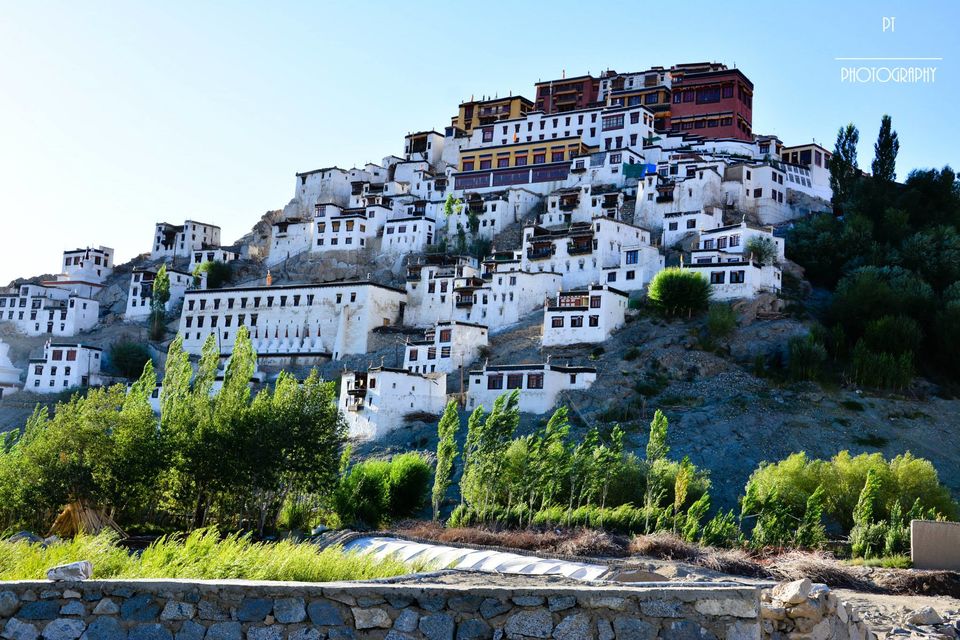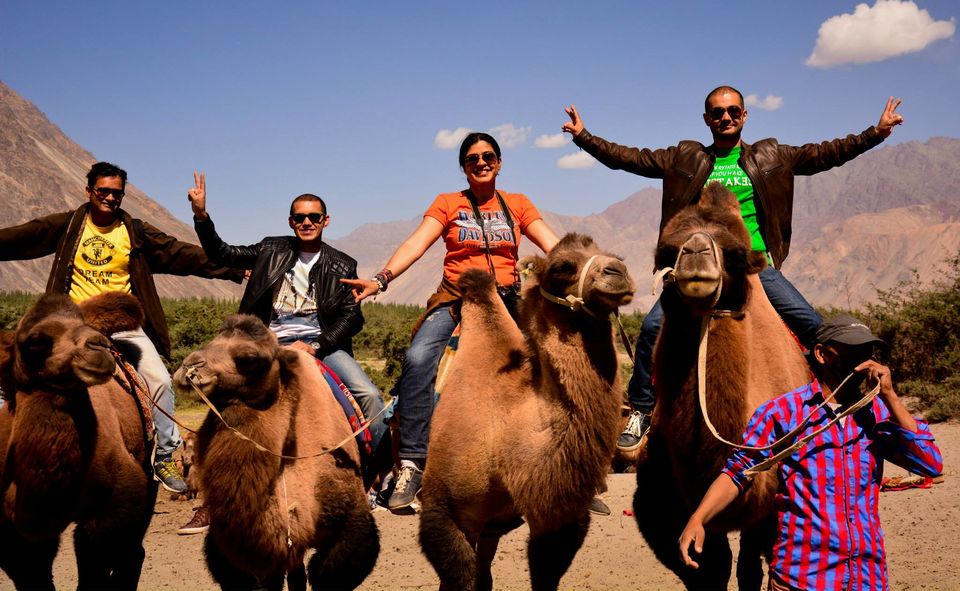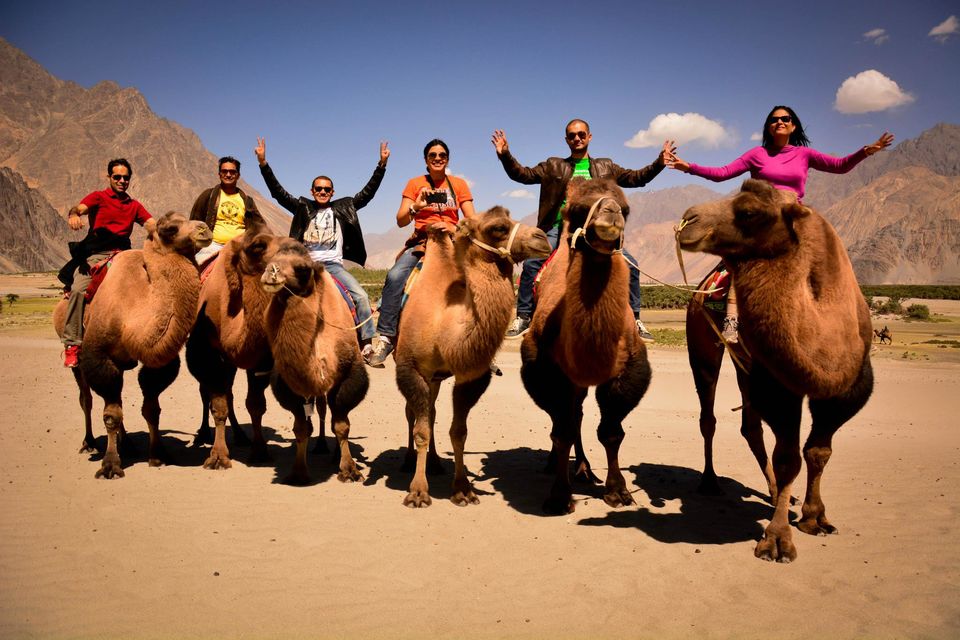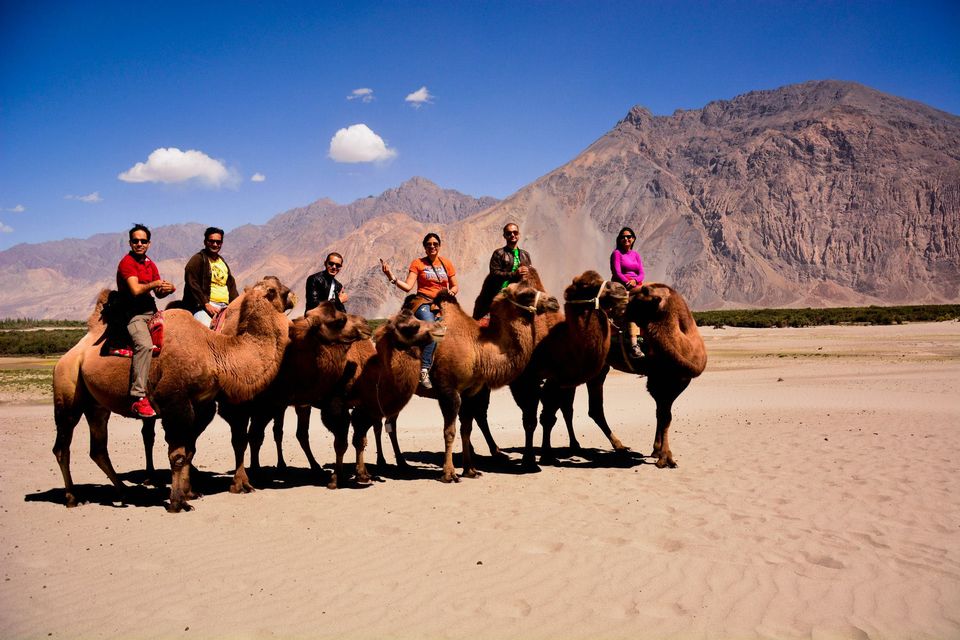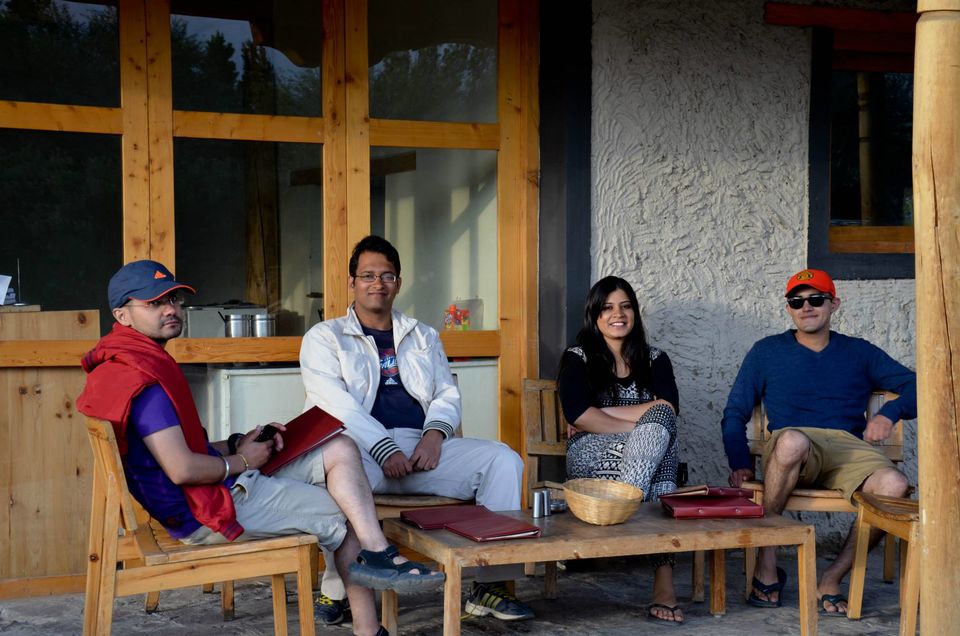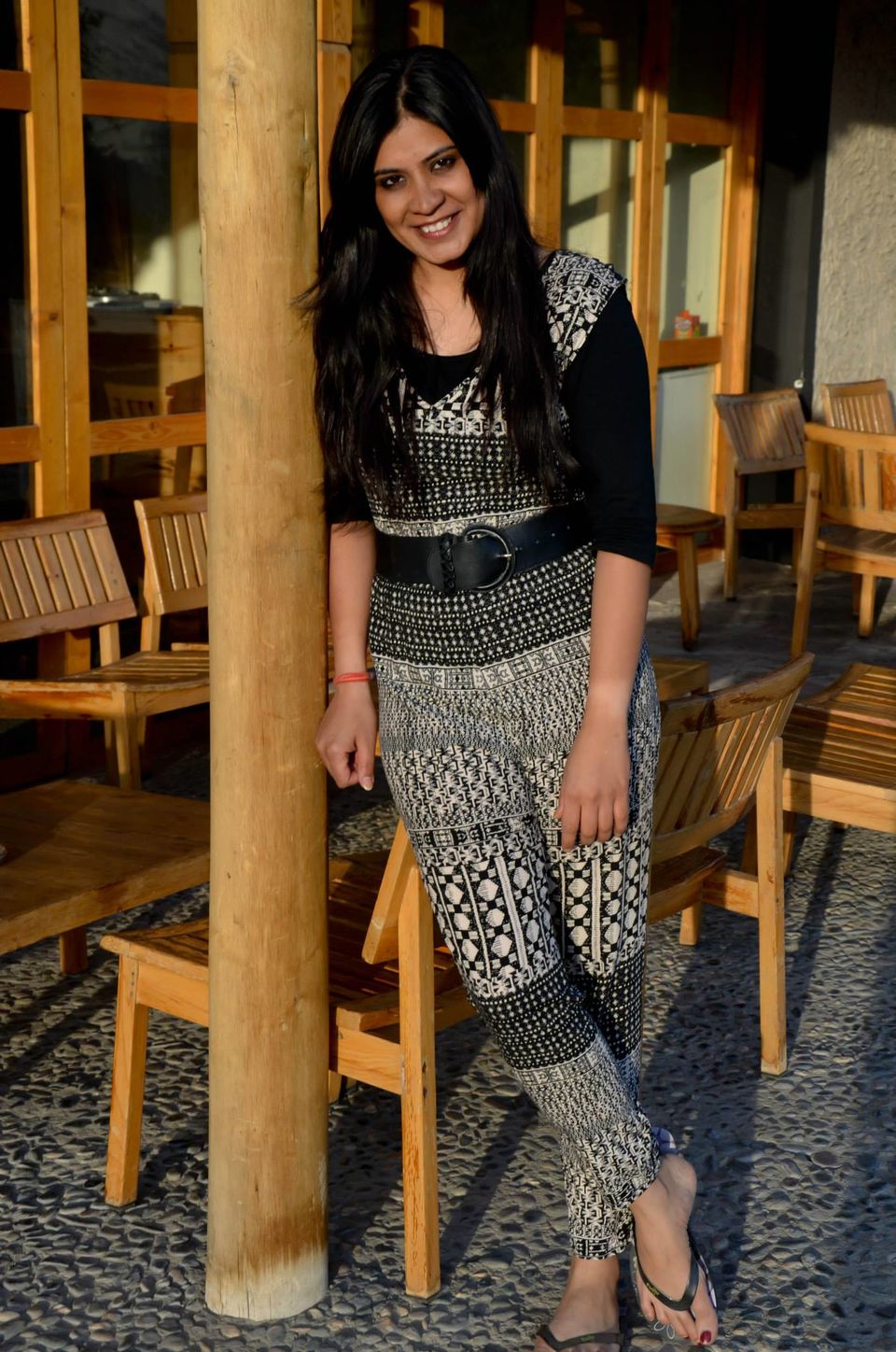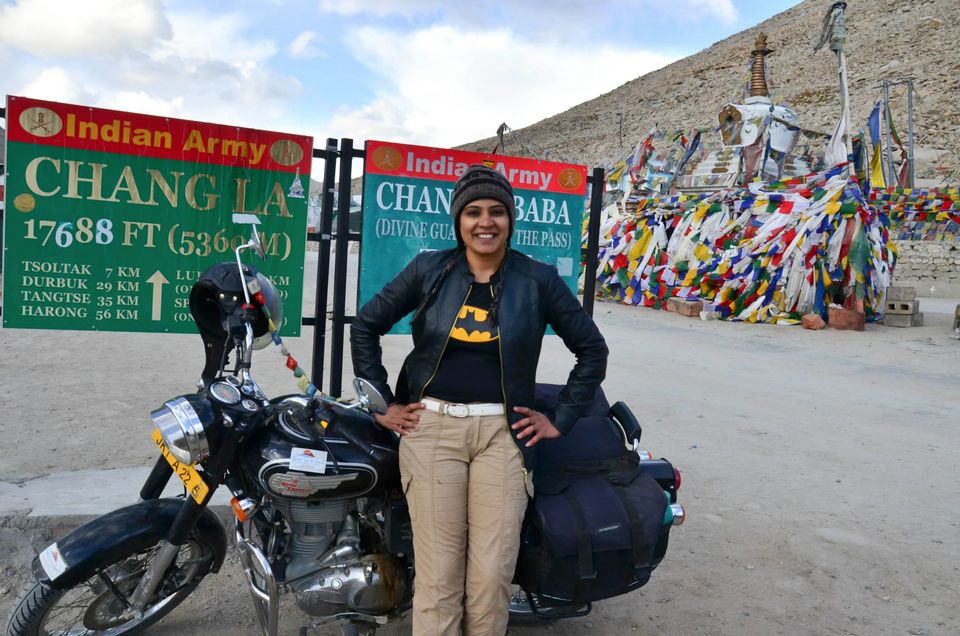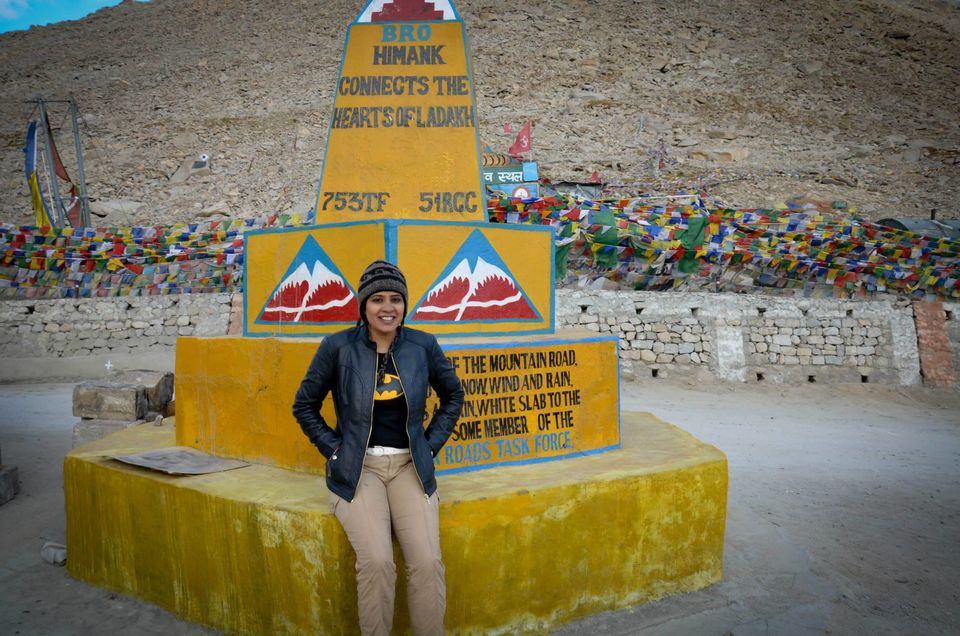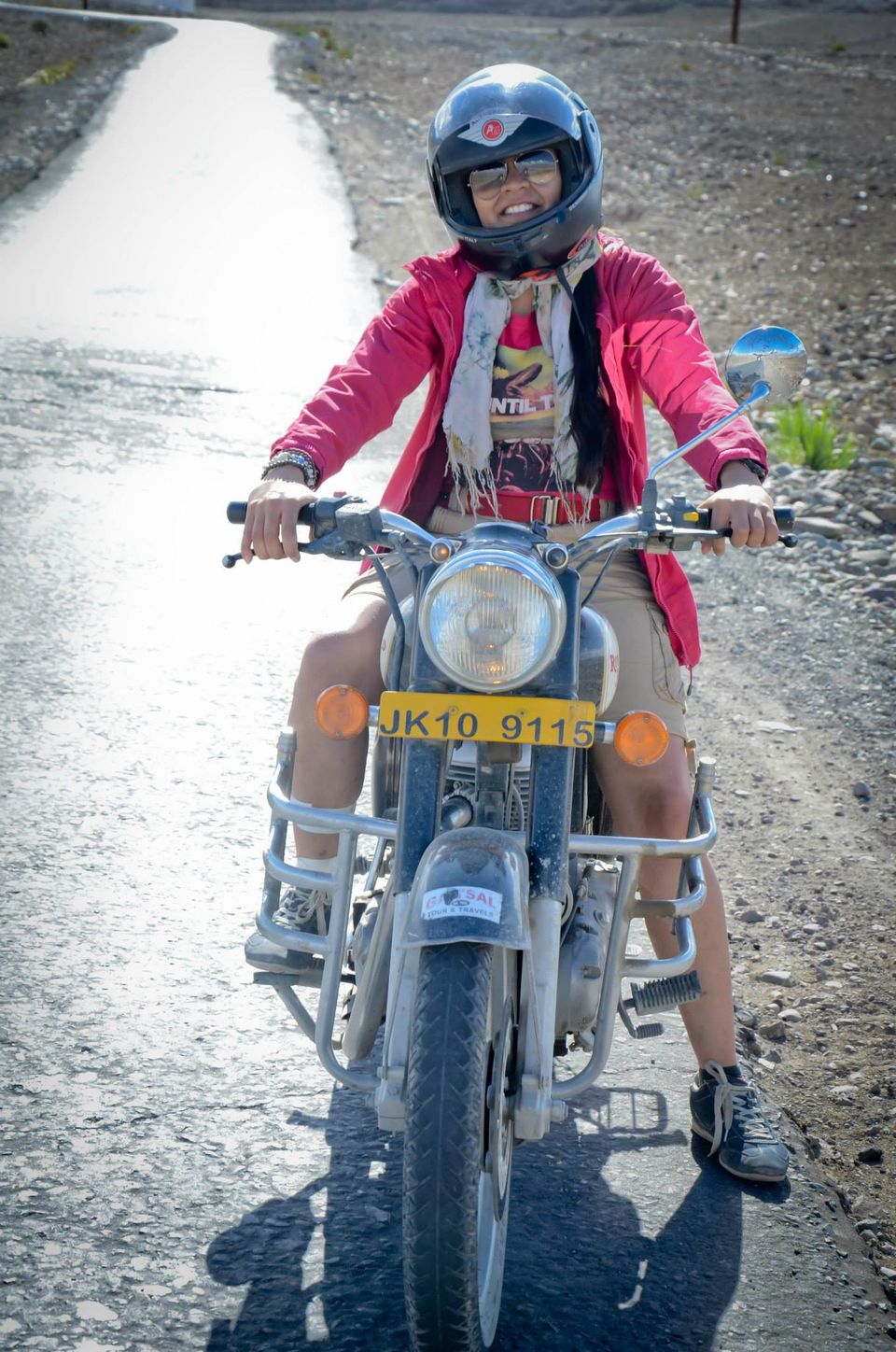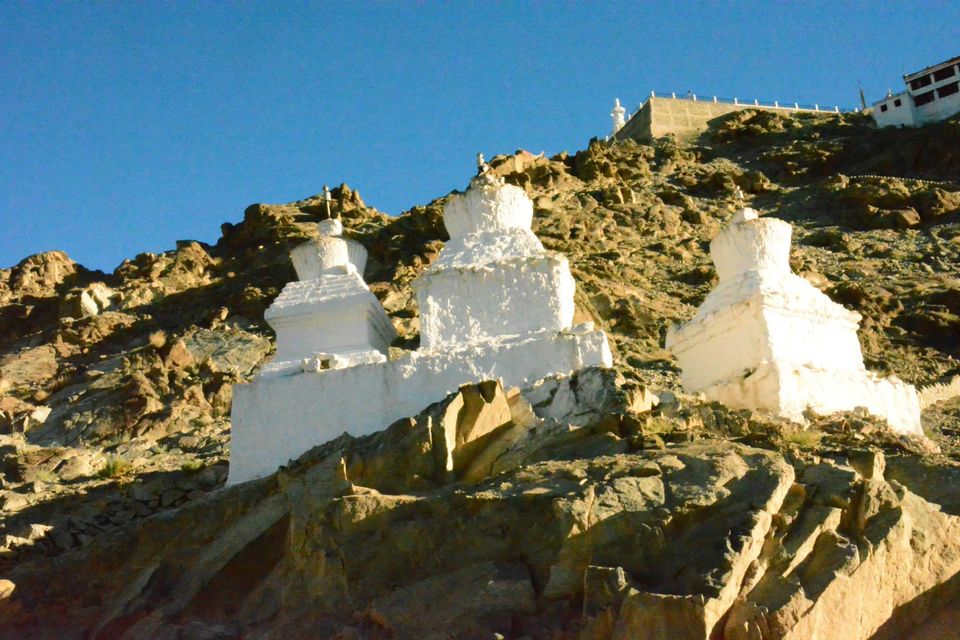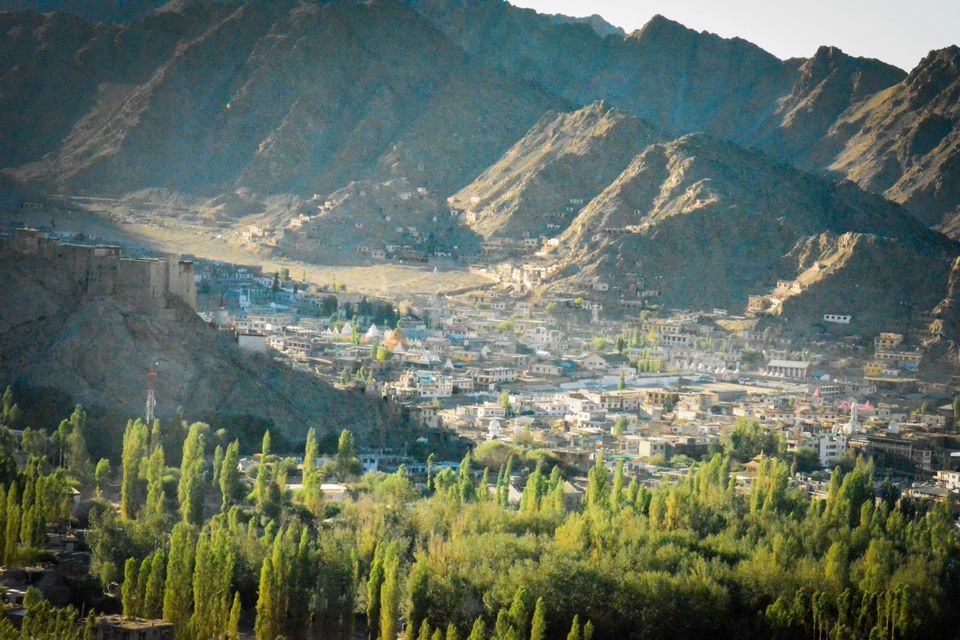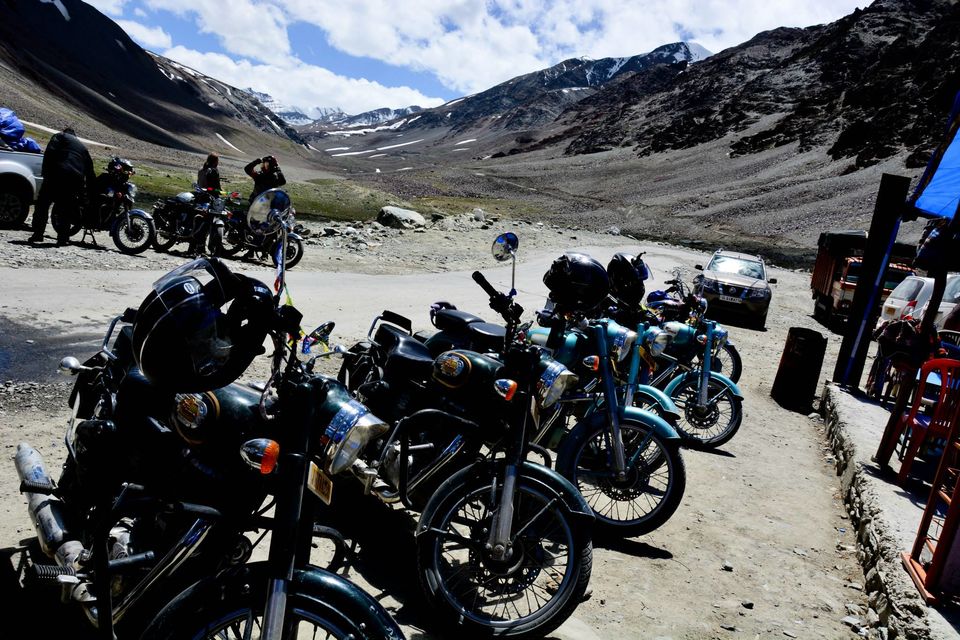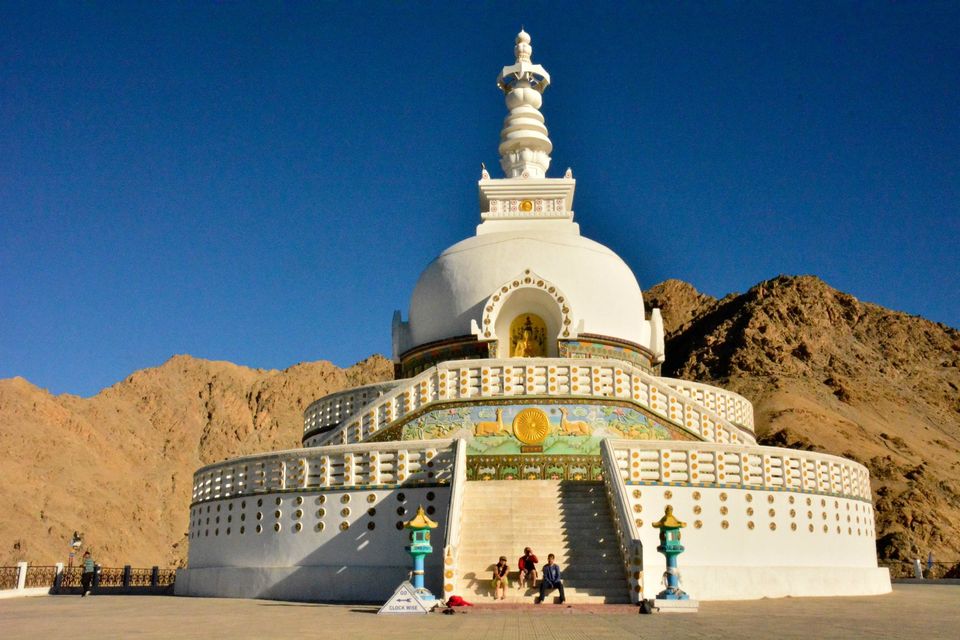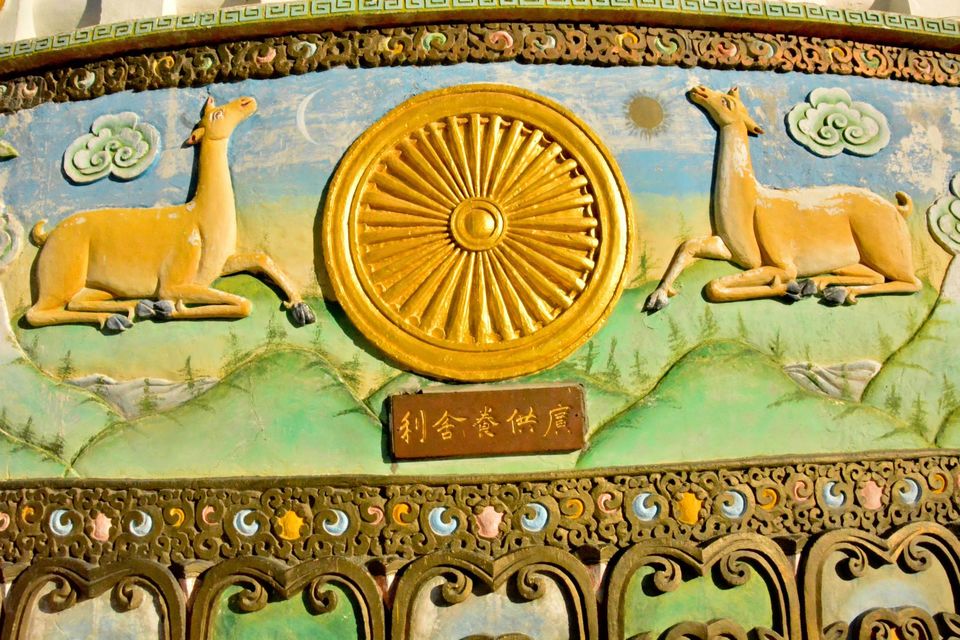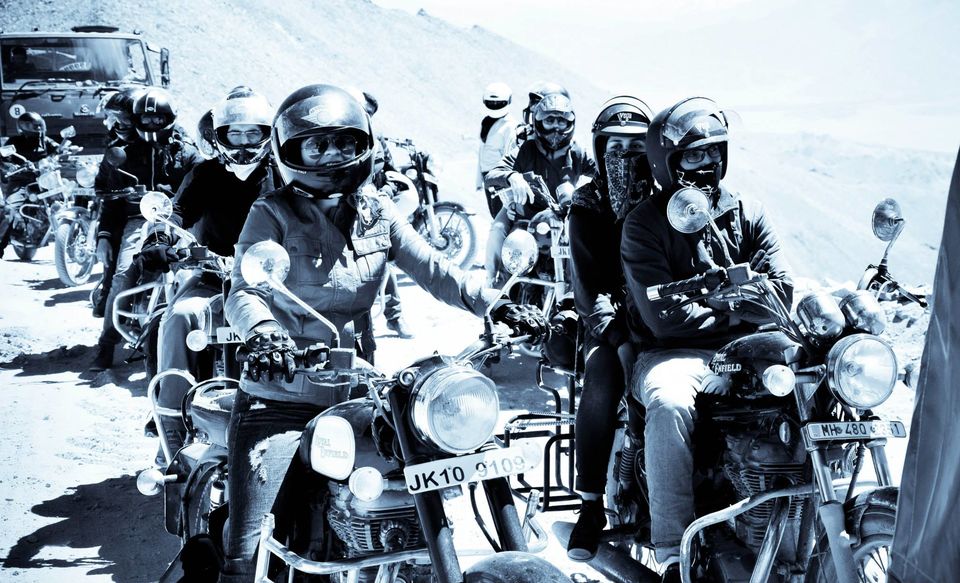 The journey of Extreme altitudes, Extreme roads, extreme vehicle and extreme people.....One of the Life's goal - crossing the highest motorable pass KHARDUNGLA driving bullet accompolished, crossed 'Changla' - third highest pass, drove for long 6-8 hours stamina and Endurance tested successfully ;)
You dont need to book in advance by an agent go there find a good hotel, there is a lot scope of bargain. Find some local travelers or agents book there and then believe me you will save lots of money.I am not writing long paragraphs about the beauty of the place as any one who is looking for this is already convinced and aware of the fact. But Ladakh one thing be sure about is get ready to be surprised, it doesnt look a part of our own earth its a completely differnt landscape the drive from Manali to Sarchu after Keylong will amaze you it looks like a piece from MARS. The route starts with greenry and snow from Manali and you can't resist stopping multiple times just to admire, so be prepared for it and take good time in hand start early morning. One stop should be along Keylong near Jispa valley next on Sarchu.
Challenges:
Sarchu is a stay with very high altitude and before getting excited about the sceneries surrounding camps first acclimitize yourself with the place. Walk slowly breath deeply and be calm. Most of the people could not sleep in Sarchu and its quite common, my friends also started having hallucinations due to lack of Oxygen so all you need to do is rest and be calm.
Leh is a quite developed city so you will enjoy the culture, places restaurants and monastries. Locals are very helpful and you can enjoy a little chit chat here and there.Book a nice hotel, enquire about the bike rentals or Shared cars which can help you to explore Ladakh. Most recommended tours are
1. Pangong lake Camps passing Changla - This place is very cold and only one military camp is on the way where you can have some refreshements army people are quite friendly and helpful.2. Tsomorriri Lake and home stay.3. Nubra Valley tour from Khardungla - This is an absolute biking pleasure you will never forget the road trip here and its kind of cold desert where you will find two humped camels and Camel rides are also available in the dunes.Besides these there is a magnetic hill and amazing monastries around HEMES is quite famous and the biggest one. The drive to Monstries from Leh is also speactacular. This is going to be your life time trip so go with open mind. Note: Ladakh is not only about spectacular views, culture and people. Its going to be a tough trip, not recommended if you are looking for relaxing and chilling. The place is no doubt peaceful but you will have your own challenges and stories along the way. Its not easy the first time at all we had many challenges, my friend fainted at Barlachla, there was constant headaches to others fortunately i had no problems only some constipation. But be prepared to be sleepless, and restless.
Frequent Searches Leading To This Page:-
Best Tour Packages for Ladakh, Ladakh Tour Package for Couple, Best Travel Packages for Ladakh, Best Ladakh Trip Packages, Ladakh Holiday Tour Packages, Budget Trip Packages for Group to Ladakh