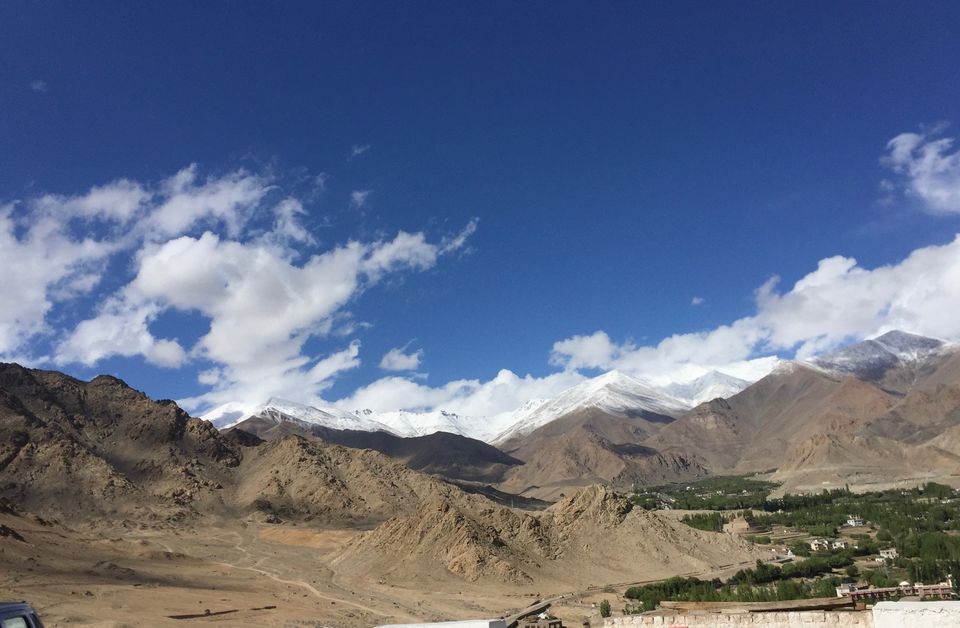 Ladakh had been on my bucket list since 2002 when I had seen an advertisement on TV and a friend had visited it was showing me the photos. After life started but the dream trip remind in my heart.
Finally, in 2015 i managed to make my first trip on Ladakh. I knew it I was soon going to re-visit this beautiful place. The terrain the landscape brings you so much closer to your soul.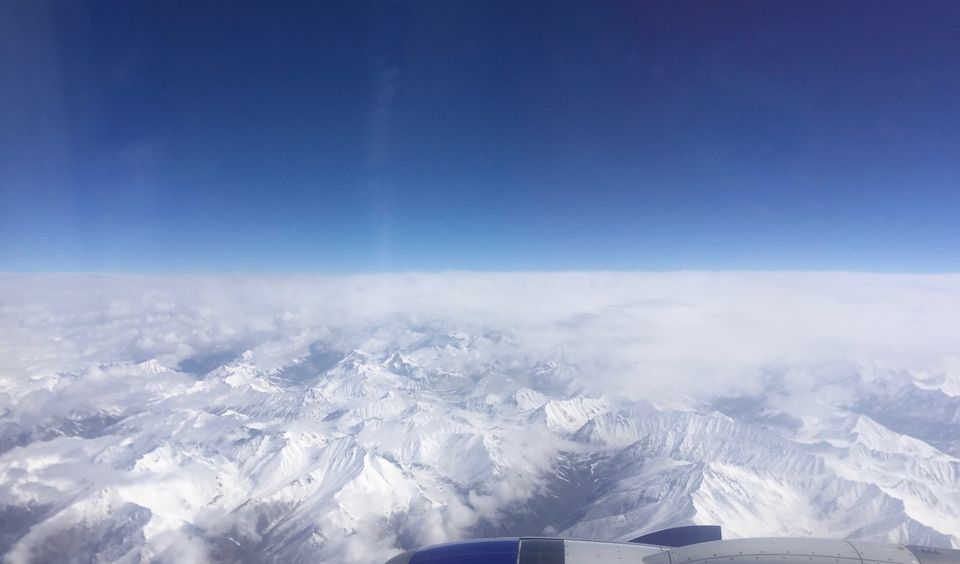 This the first view as you enter the skies of Ladakh. In June, the mountains are still covered in snow.
Day 1, is has to be in Leh so that your body can acclimatize. Leh is at height of approx 9000 feet. After some rest I decided to visit Hall of Fame and Shanti Stupa. It is located on a hilltop. There are two ways to the top. 1.) Taxi/Car can take you to the top. 2.) Climb up to the top, the route when returning from Hall of Fame, climbing up would worth the pain.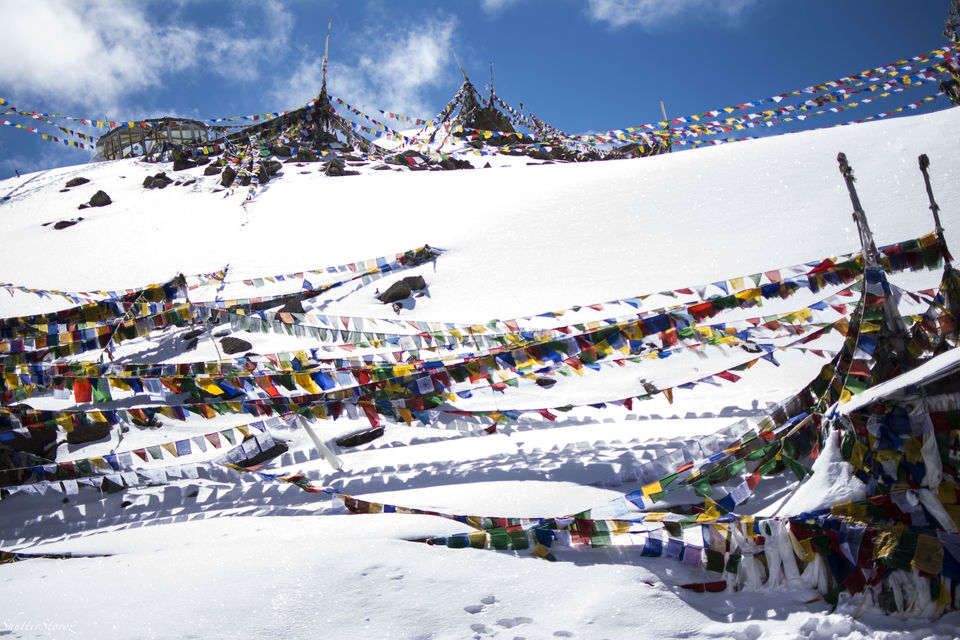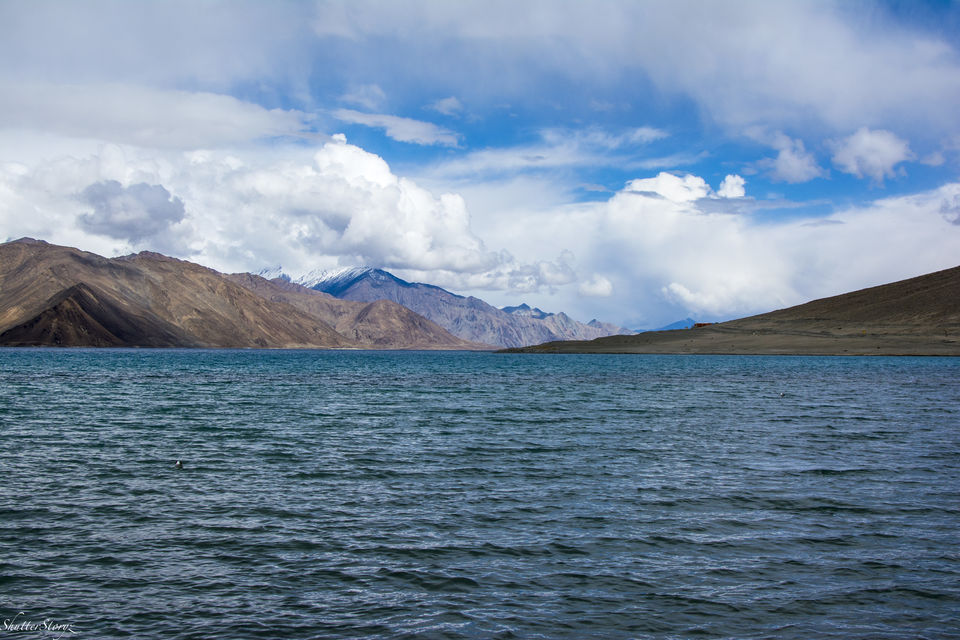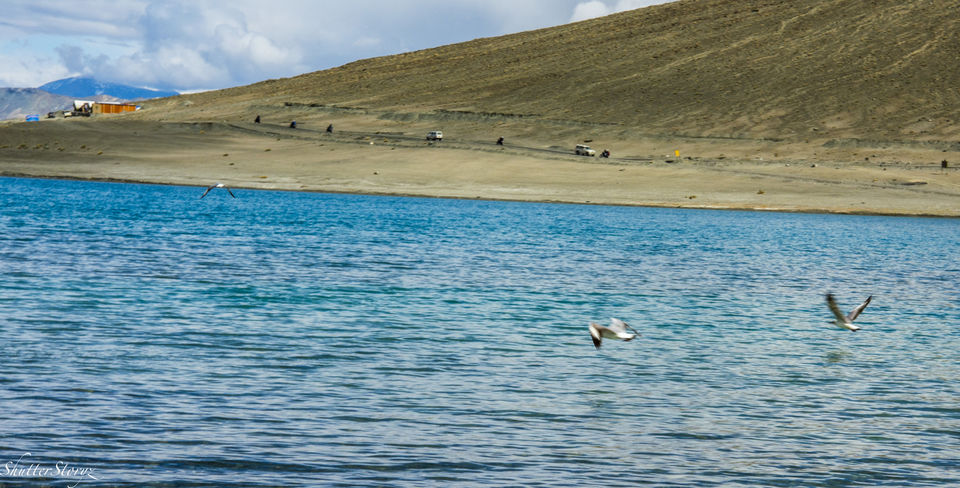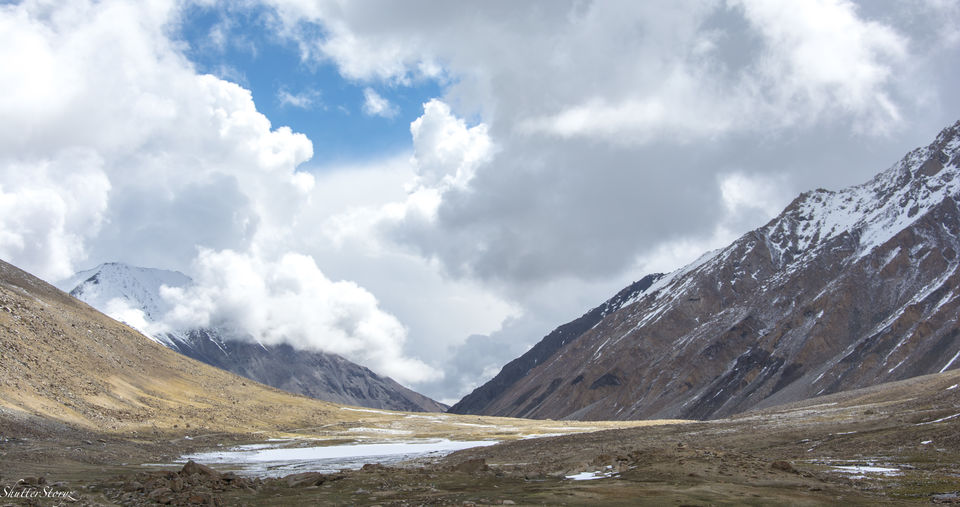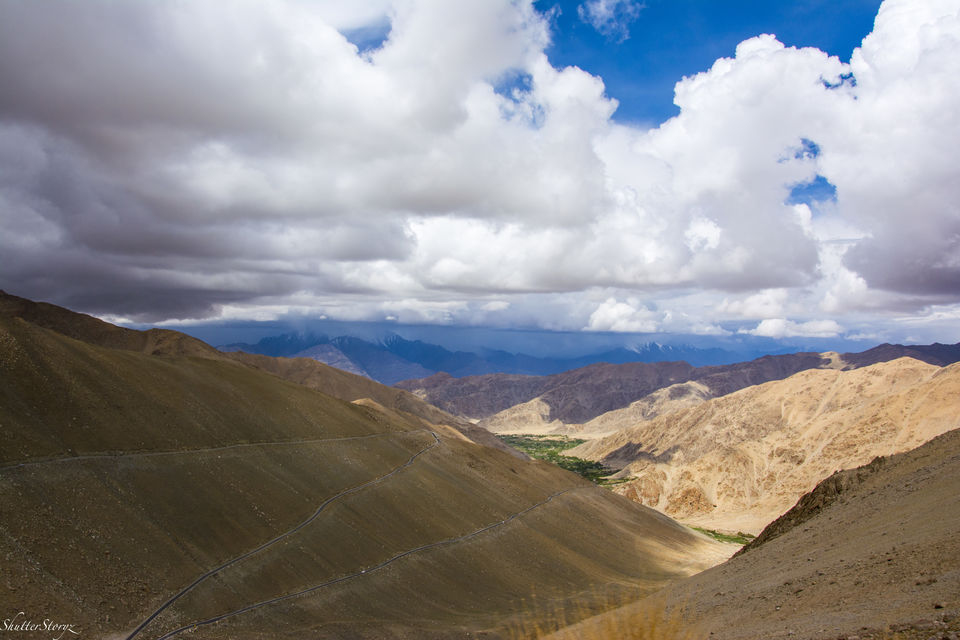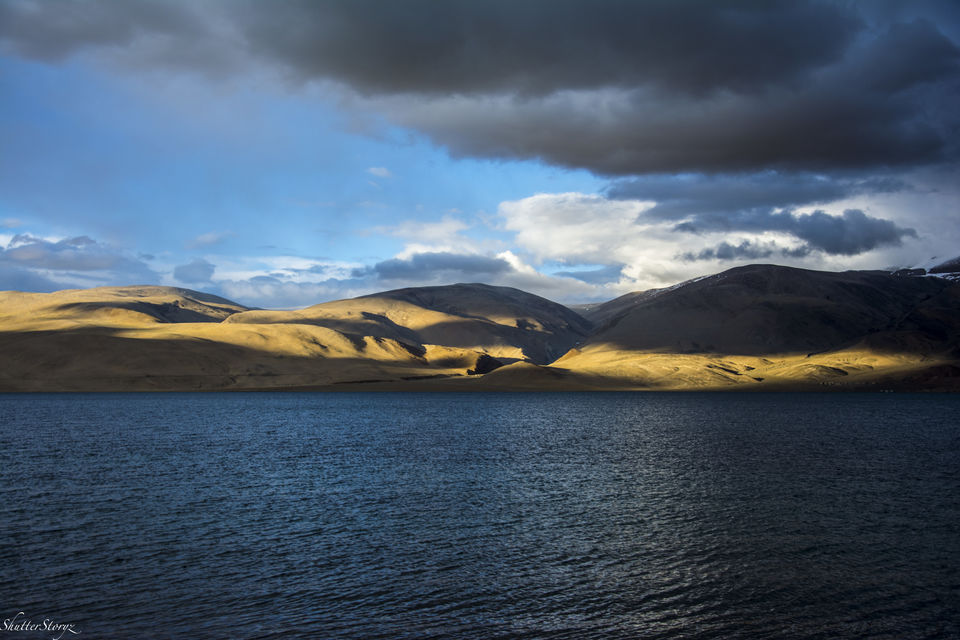 Then rest of the evening I spent at Old Tibetan Market and tried couple of cafes there.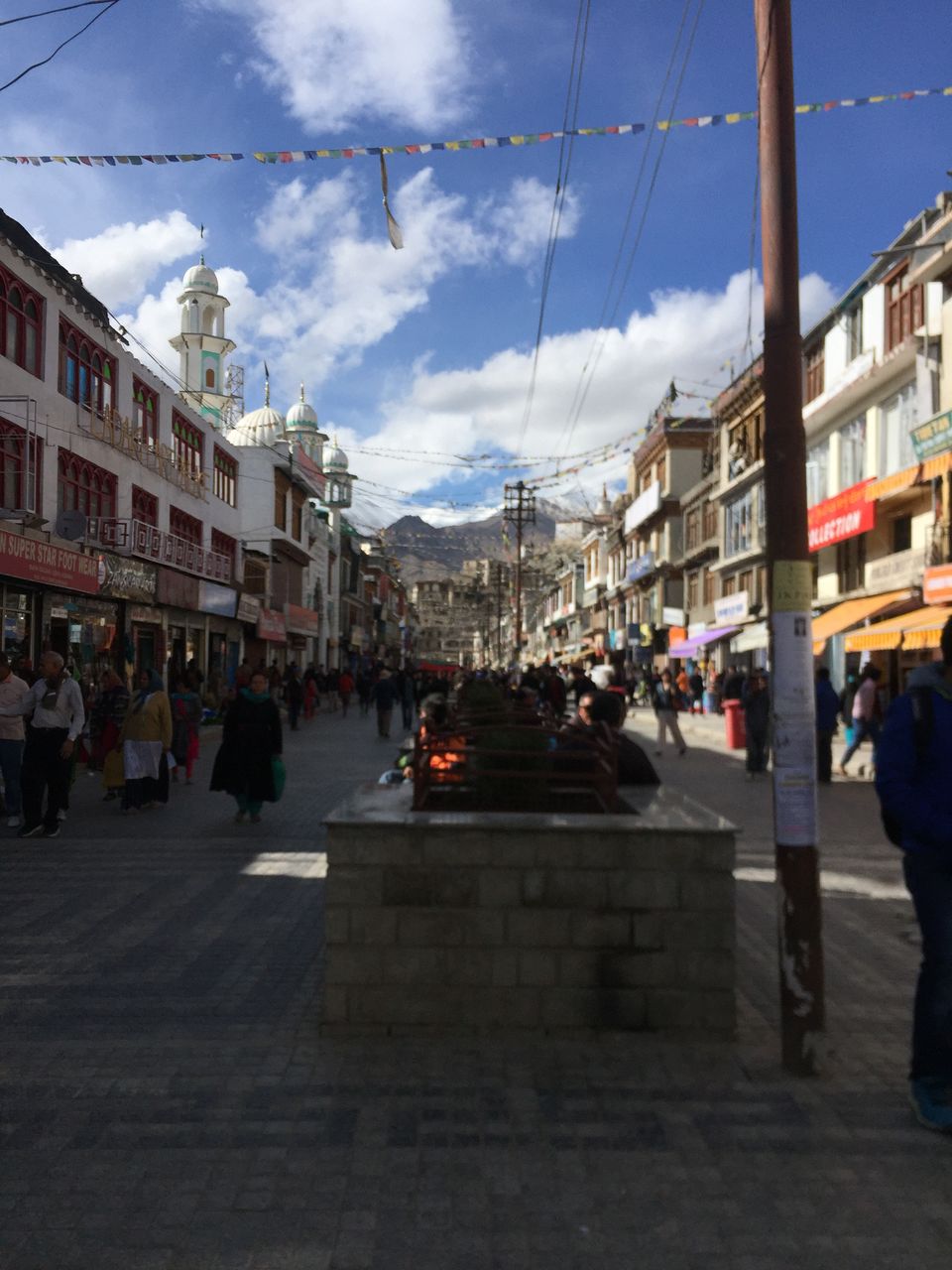 Day 2, Started for Nubhra, fortunately I started really early around 6.30 am. This turned out to be blessing. I did not face traffic at all. It was like just me on the roads to get the best of view. Driver told me that day before weather at Khadrungla Pass wasn't good and lot of people were stranded at the pass and had to return mid way. It had started to snow by the time I reached the top; Khardongla Pass. Fresh snow everywhere from previous day and current snow. Clouds sailing in for more snow.
On the other side of the Khardungla is cold desert of Nubhra. Diksit monastery, Double humped camels and AVT rides can be done on the same day at Nubhra Valley. Since I had left early from Leh, reached Diksit within 5 hours.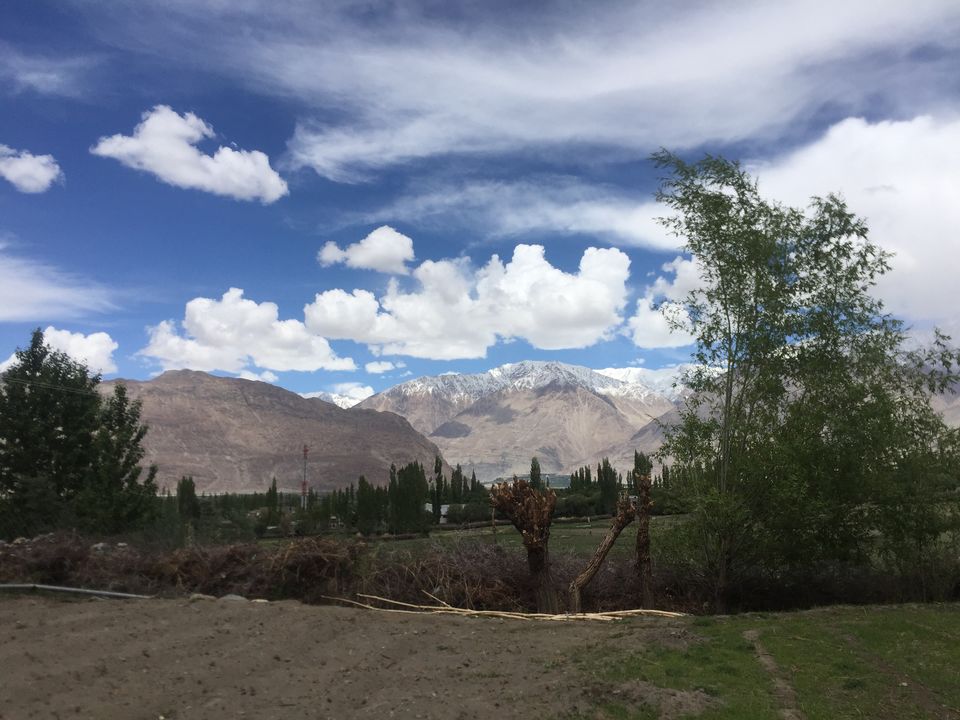 Hunder, Nubhra Valley has many desert camps to stay.
Day 3, it is the day to start for Pangong Tso. This is new route from Nubhra to Pangong which is a less travelled route. Certainly, a very picturesque route on the desert with River Shyok one side.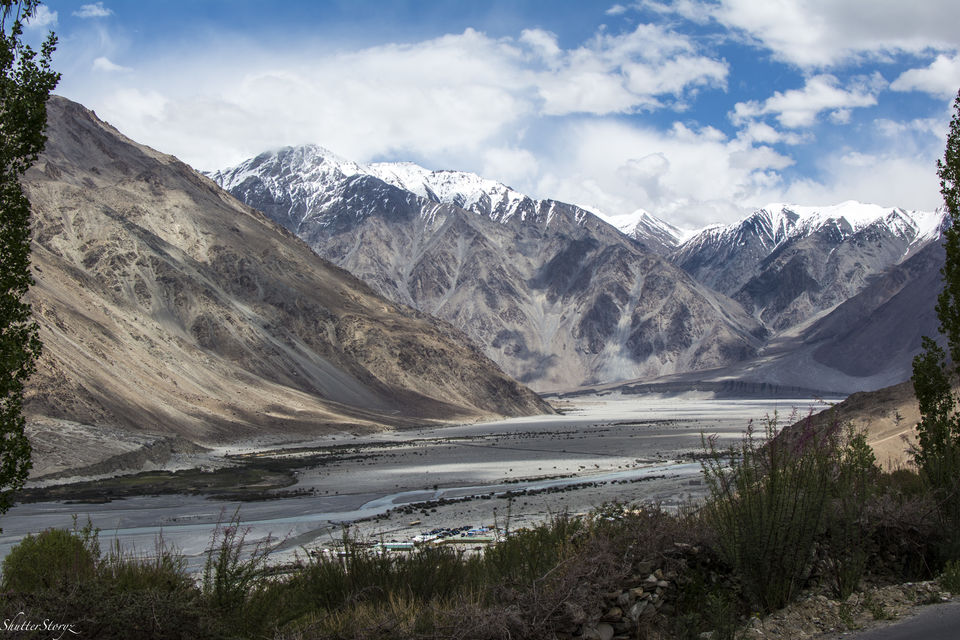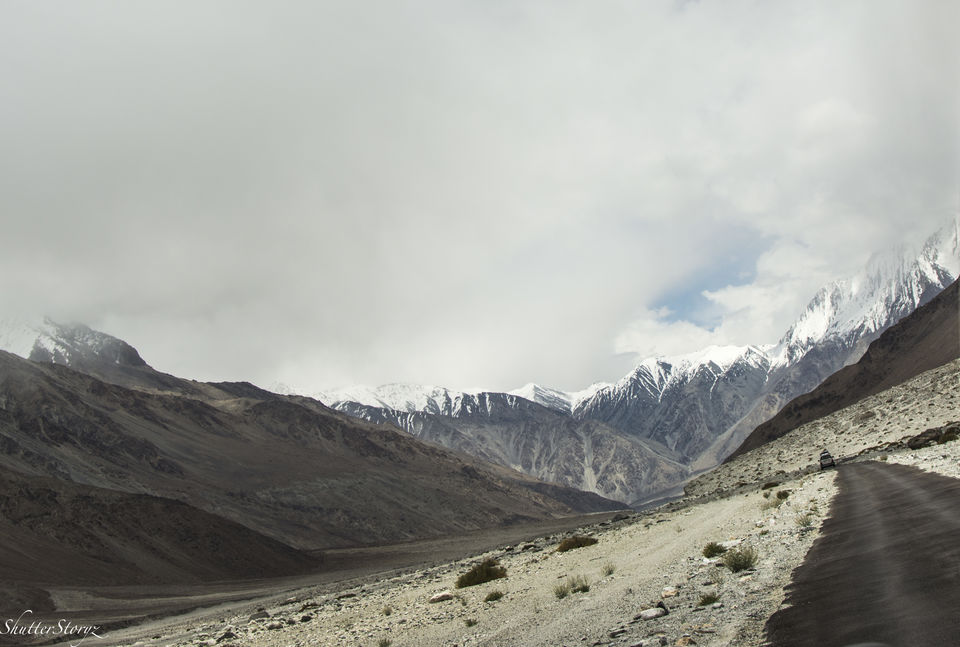 Enroute Pangong, from snow capped brownish-grey mountains terrain started to turn into chocolate brown mountains with vegetation on it. Now I can see Pashmina sheep, horses and marmots on the mountains all around. Welcoming you to magical land.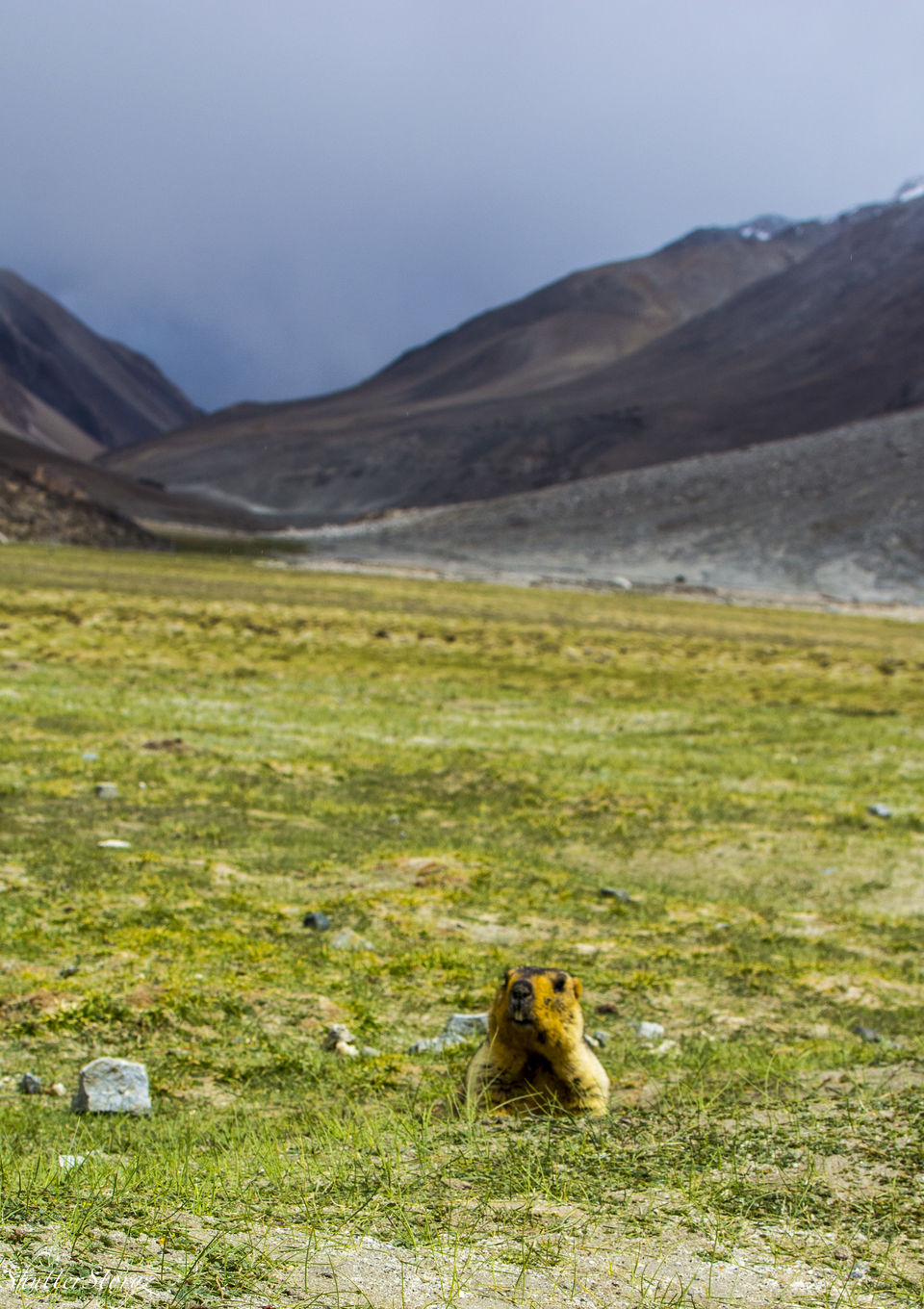 First look of Pangong Tso is most mesmerizing view. (Famed by '3 idiots'). The clouds had been following all this while, once the sun hides behind these clouds its so cold and again its warm! There was fear of rain or might even snow. After spending sometime around the lake it was time to head to tents.
Few kilometers ahead at Spangmik, tents are the options to stay. By the time reached Spangmik clouds had totally covered the sun and the hopes to see sunset were crushed. It was unusual to be snowing till June, however cause of the collapsing eco system of the region this could be happening. It started to rain soon. Hopes to see starry sky were covered up by the clouds.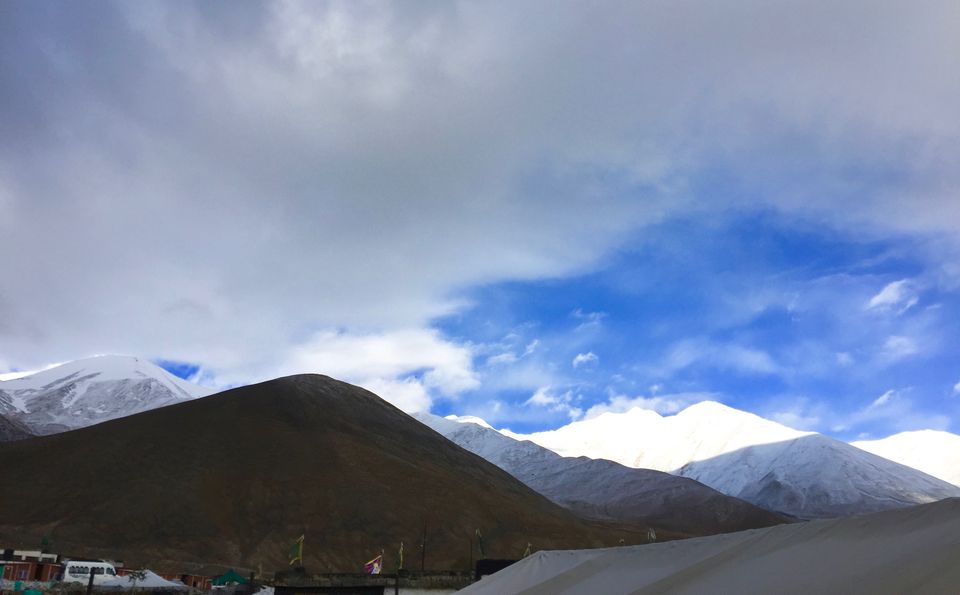 Day 5, still the clouds are all around. Time to go to Leh, crossing Changla. Second highest motor able pass.
This is another picturesque pass to reach Leh, the zig zag roads on this route make lot of people ill.
On entering Leh from this route Thiksey Monastery and the school of '3 Idiots' fame.
Day 6, started for Tso Moriri another beautiful lake. Get ready for colorful mountains all around. The terrain can be better explained by experiencing it rather than words. River on one side and purple mountains on other side. Less travelled roads, blue sky sometimes grey clouds. Wish I could capture every frame of it.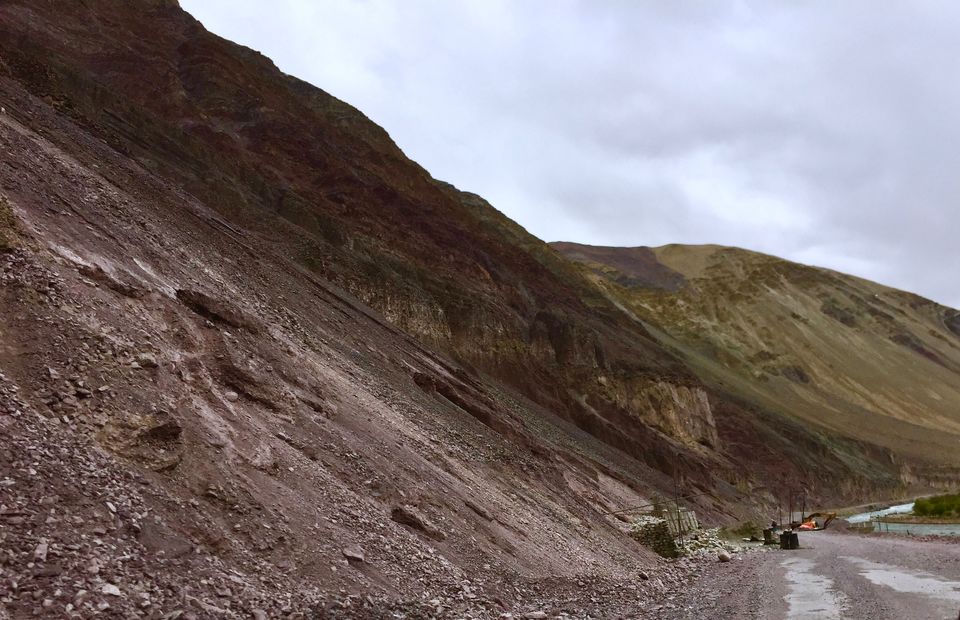 Note there are no washrooms for hours so make sure your water intake is limited.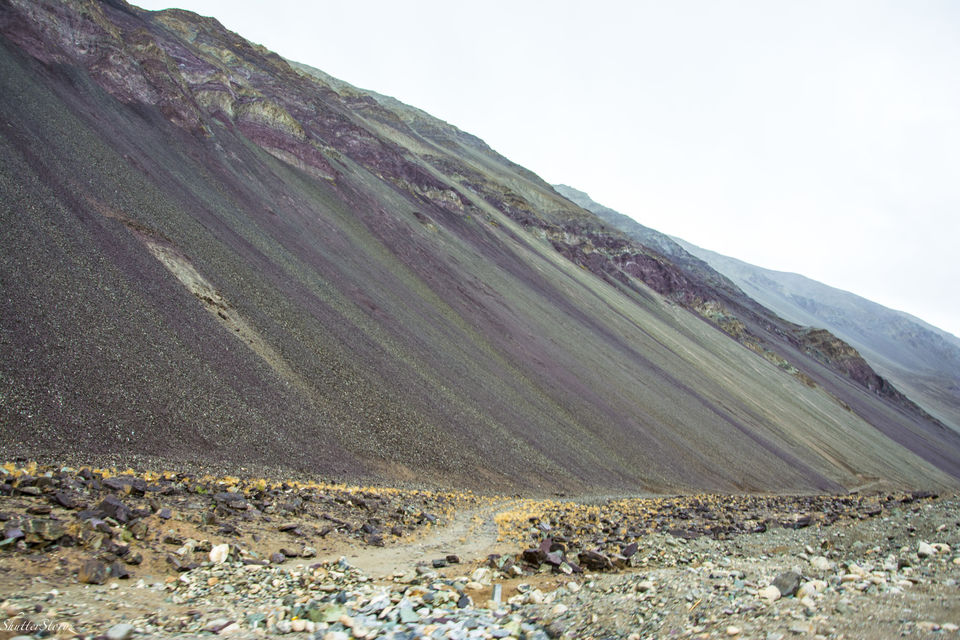 Tso Moriri is another sacred lake shared border between India and China. It's on southern part of Ladakh.
Tso Moriri is soothing, calm and peaceful. Only a small area near the lake is not cordoned. Dark night full of shining stars, finally the view which was missed in Pangong.
Day 7, time to move on to next destination. Now time to say goodbye to Ladakh. Time to move to Jispa (Himachal Pradesh).
Another Gem of lakes, Tsokar is on the way to Sarchu.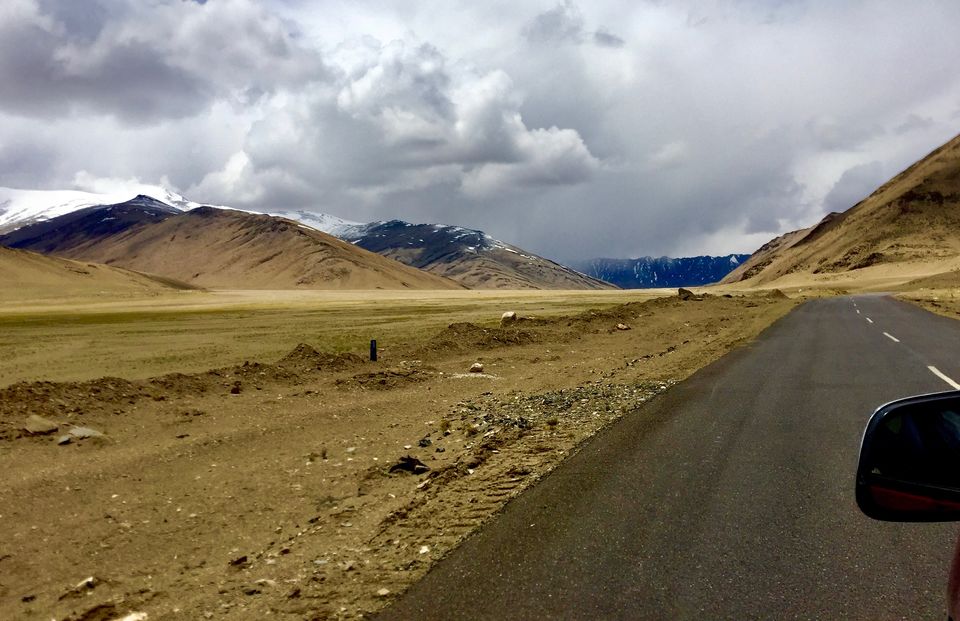 More plains enroute Sarchu. Sarchu is last village in Ladakh while leaving from this route and first village while entering from Himachal. Numerous green low height hills all around.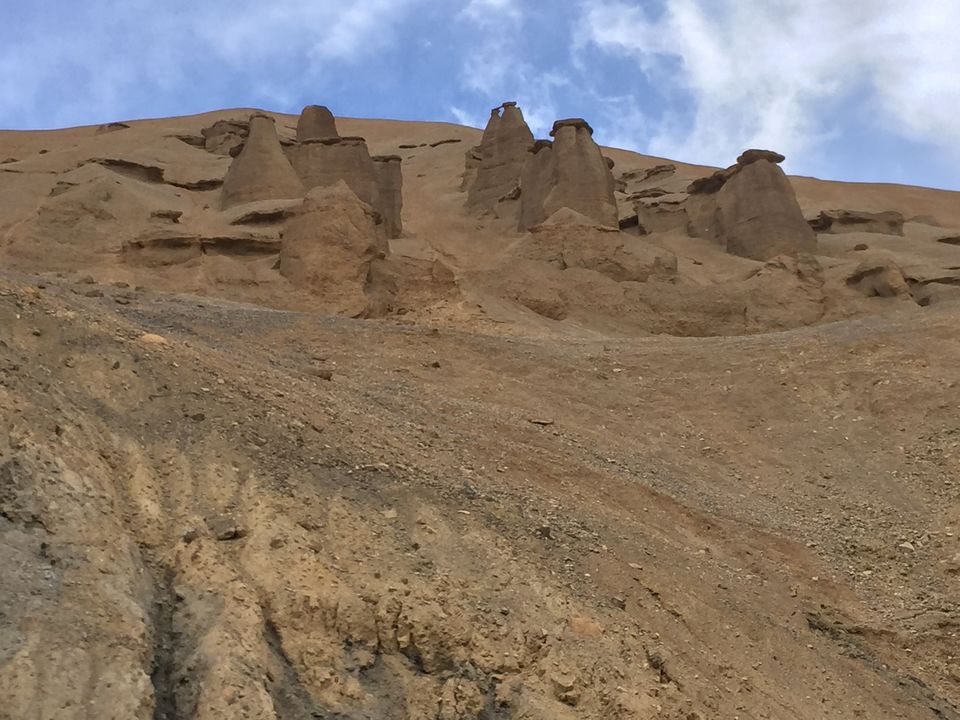 Sand Formations on the way to Sarchu.
Out of Ladakh starts Himachal. On the way to Jispa, while crossing Baralecha.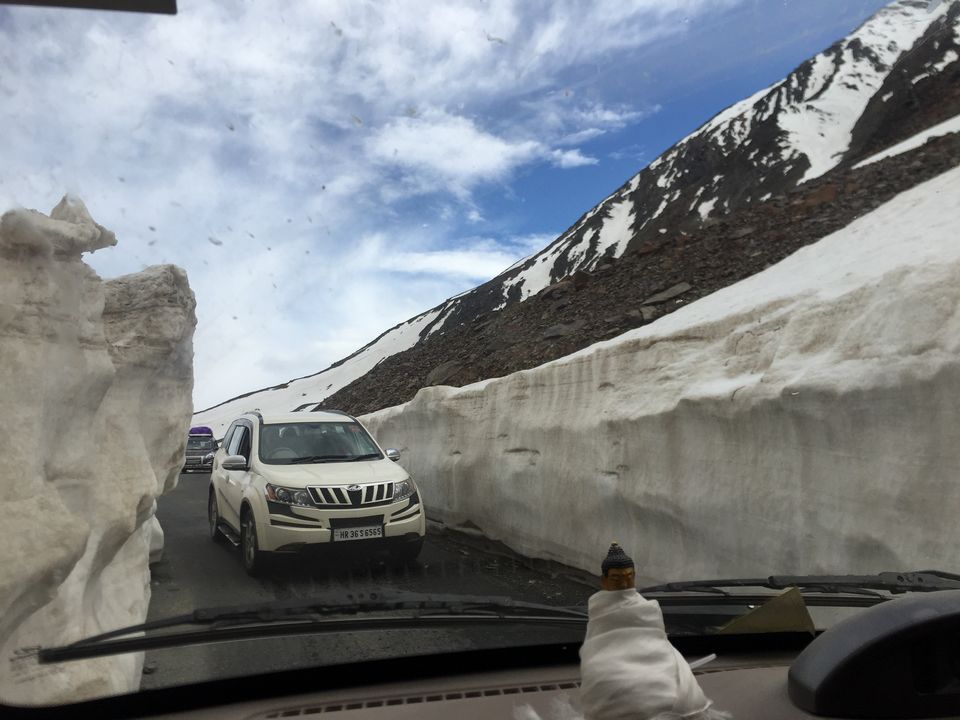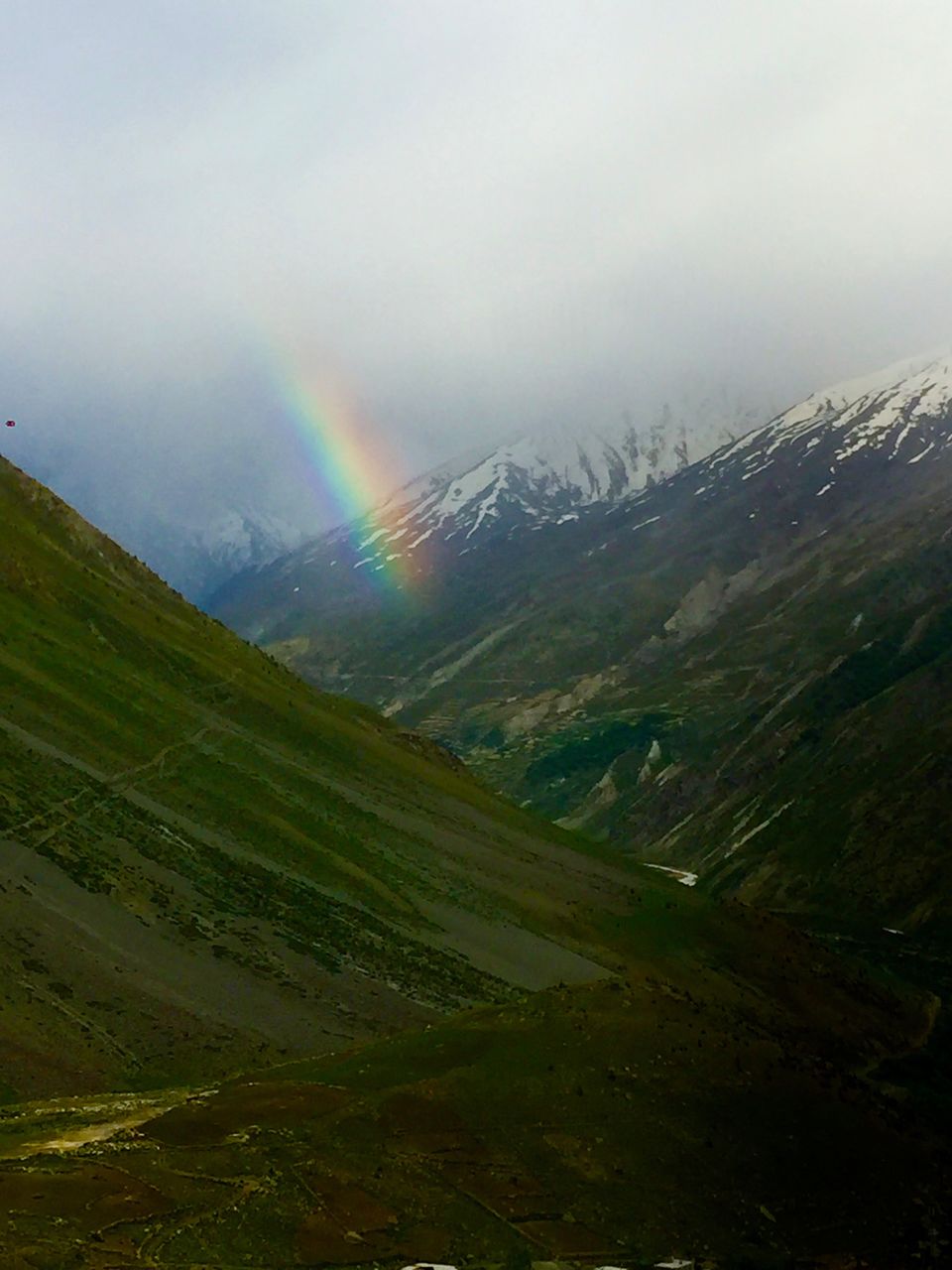 As the beautiful trip ends with mindful of memories. The skies have changed, the land has changed, so has the air we breath.
Frequent Searches Leading To This Page:-
Best Tour Packages for Leh, Leh Ladakh Tour Packages Itinerary, Best Travel Packages for Leh, Best Leh Trip Packages, Leh Holiday Tour Packages, Top Leh Tour Packages For Family, Leh Tour Package for Couple from Delhi