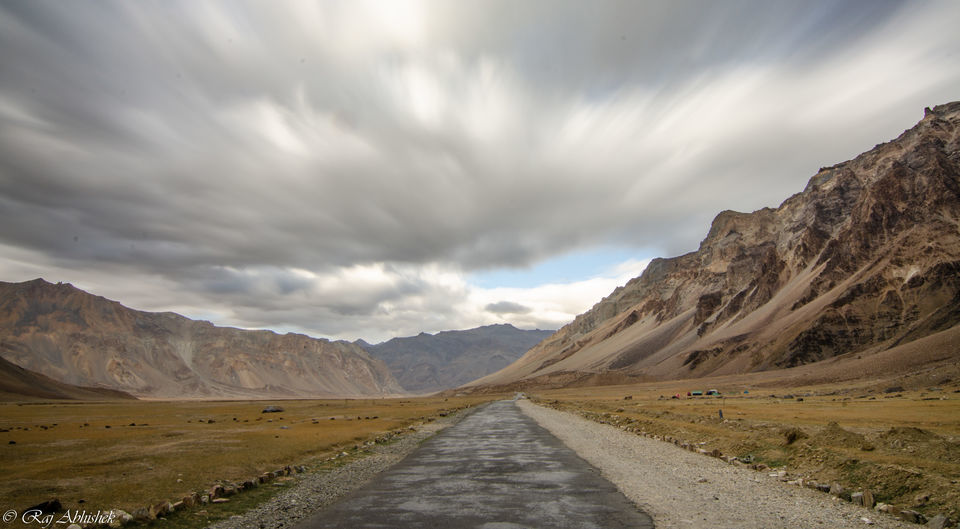 I'd like to keep my words at a minimum in this article, coz that's how our journey was for the most part. We kept mum and enjoyed the bounty that nature threw at us throughout the trip ! A new turn, and a new view to cherish and to behold. Landscapes that we had never seen before; Landscapes that would change with each passing season; so that every journey is a journey afresh.
About the weather (which is critical info in these realms), it was clear sunny skies for the most part, except when we were near Sarchu and thereafter when we were just about to enter Leh. That being said, first part of the day is generally the best to cover most of your ground especially if you're on a two-wheeler. You never know how the weather turns up in the second half in the mountains.
Now sit back, relax and enjoy the views even as we start on our drive!
Day 1: Manali to Keylong. A half day drive at most, with views opening up even as you leave the environs of Manali and soon find yourself traversing treacherous turns on your way ! The landscape starts turning desolate soon but you still have beautiful towns springing up on the route. A pretty comfortable ride, with no apprehensions of running out of fuel. Just before Keylong though, you do encounter the last petrol pump on this route; the next one being only a little before Leh. Make sure you fill up all you can !
You can as well rest at Jispa which is a little further ahead, and if you plan to complete the ride in 2 days ( pretty hectic according to my standards ). Keylong, however, is a much more convenient town to put up.
Let's start !