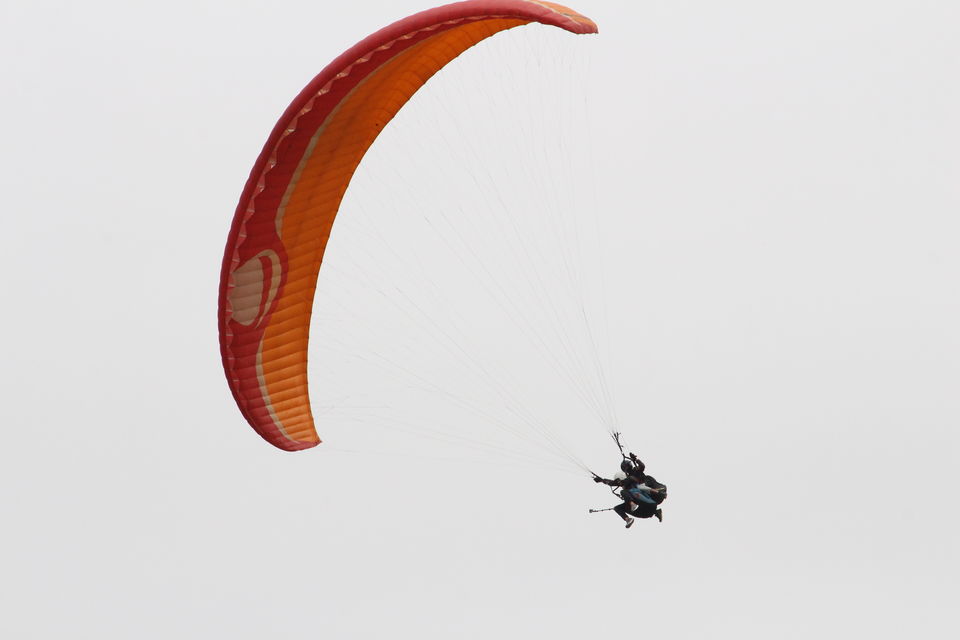 Two hours from the famous town of Dharamshala, lies a small village called Bir. It is no ordinary place as it is one of the most famous paragliding hot spots in the world. In fact, it is the second highest paragliding spot in the world.
Originally, a Tibetan refugee town, this place was made famous, when it hosted the Paragliding World cup in 2015 and since then, it has seen incredible rise in the tourism every year, both Indian and foreigners. The majority of locals in the town, opt for paragliding to support their families.
My journey to Bir started from dharamshala by road. One can opt for bus or a paid taxi. I had the luxury of my own vehicle, which made things a little easy for me. Upon reaching there , you can find ample for home stays , hostels or if money is not an issue for you, high end resorts, all thanks to the increasing tourism. Me and my friends had booked Colonel's Resort for our stay in Bir. This place is one of the best to stay in the town, with beautifully made cottages, scenic views, bonfires and delicious food on offer, it is not to be missed. It is not for those looking for budget accommodation as every thing you experience in the resort is made sure to be of the highest quality. But, don't worry, as I mentioned before, the town has ample of homestays and hostels to suit your budget.
After a night of music, bonfire, drinks and digital detox, we headed towards the paragliding take off spot called Billing. This spot is a 30 minutes mountainous ride from Bir. The paragliding can be booked online or can be booked at Bir itself. The paragliding ranges from INR 1500 - INR 2500. The difference in cost is due to government licencing. Not many paragliding firms in Bir are licensed by the government and the ones which are fully legal cost more as they take full care of safety measures before, during and after the flight. If safety is your main concern, then I recommend going for a licensed instructor.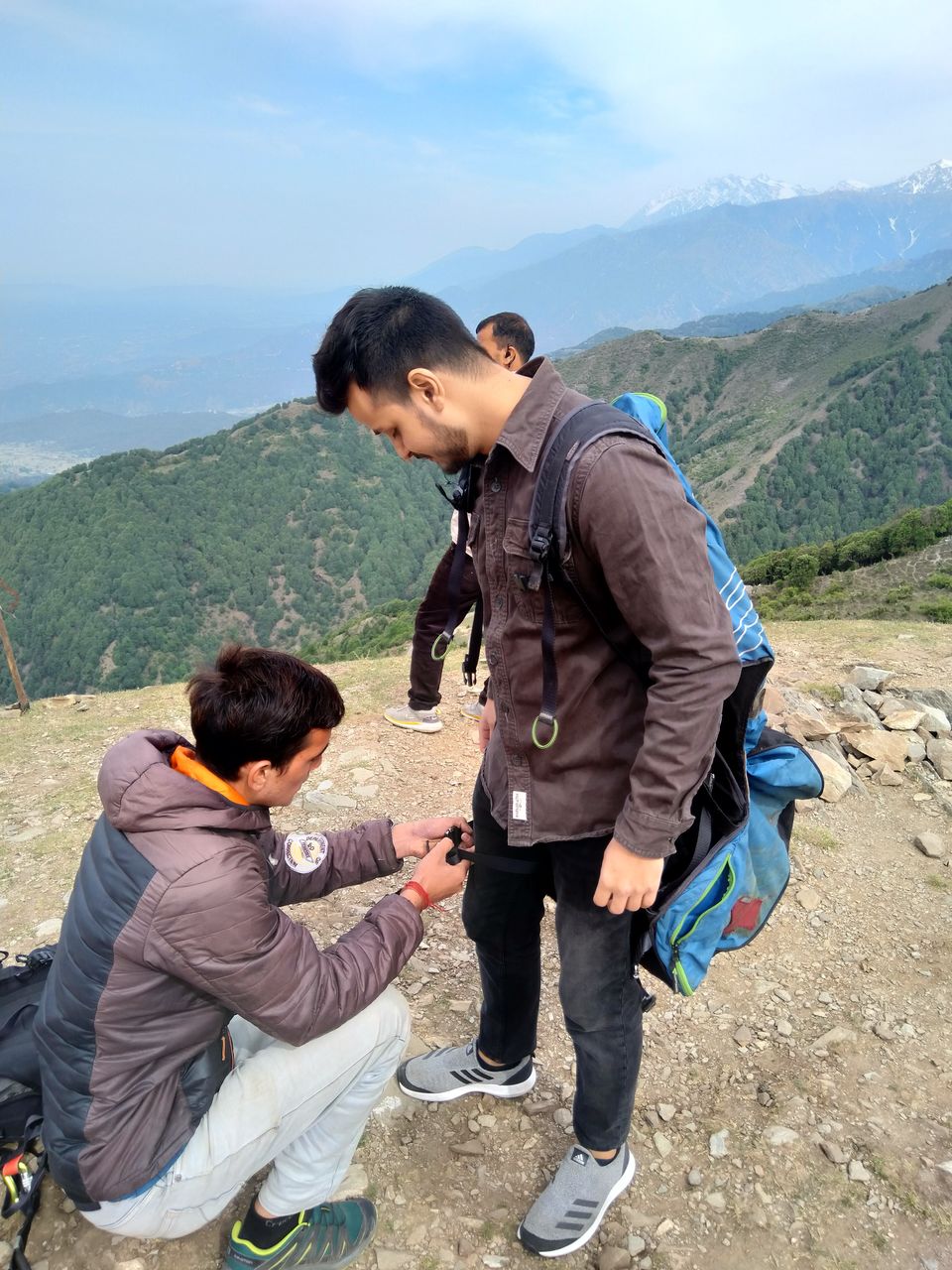 After reaching Billing take off site, you will be given a we-will form that says , in case of an accident ,you are liable for your own death. Yhea, that scared the shit out of me. But what is life without an adventure? I gathered my guts, took the Go-pro, which is given by the paragliding company, and got buckled up for the ride of a lifetime.
The Instructor, Shivraj, was kind enough to let me take some photographs for my Instagram handle before taking off. It turned out, that he was a freelance photographer too. I mean, the guy is living the best life. Showing his skills, he captured some amazing pictures of me with amazing landscapes behind.
So, now it was time to para glide. It just took 4-5 steps to get airborne. Few butterflies were let out by a scream and it was all peaceful , beautiful and unreal after that. 20 minutes ride was full of excitement, beautiful views and sight seeing of the town from 4000 ft above the land. You couldn't ask for something better. Its an experience of a life time and should be on your bucket list.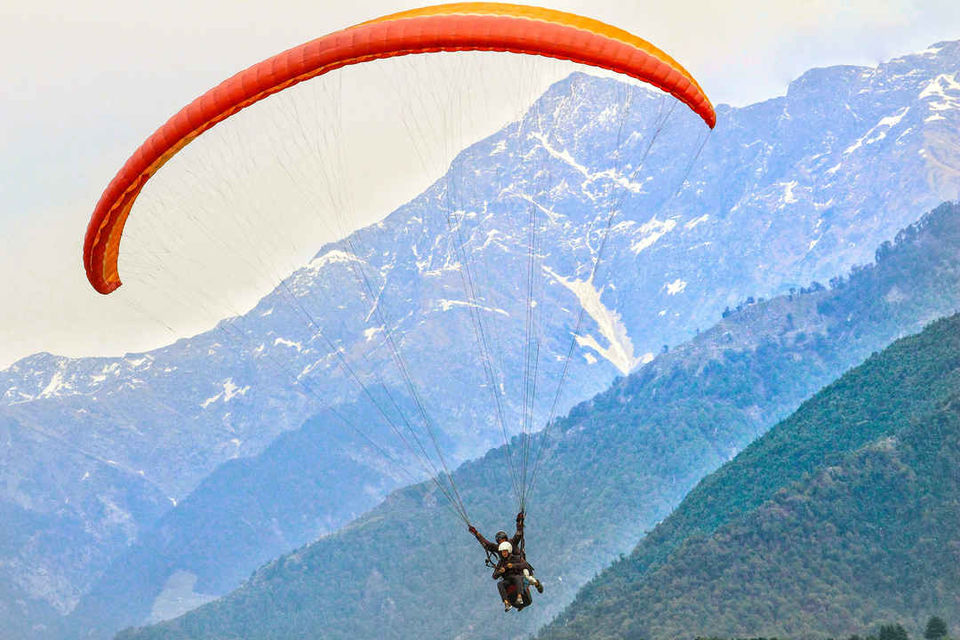 It was the perfect flight for me with everything going right and me still being alive. Post landing we decided to explore the town, most of which resembles a Tibetan colony and if interested, you can visit the local monastery. After that, we headed to colonels resort to take our luggage ,complimentary drinks and check-out.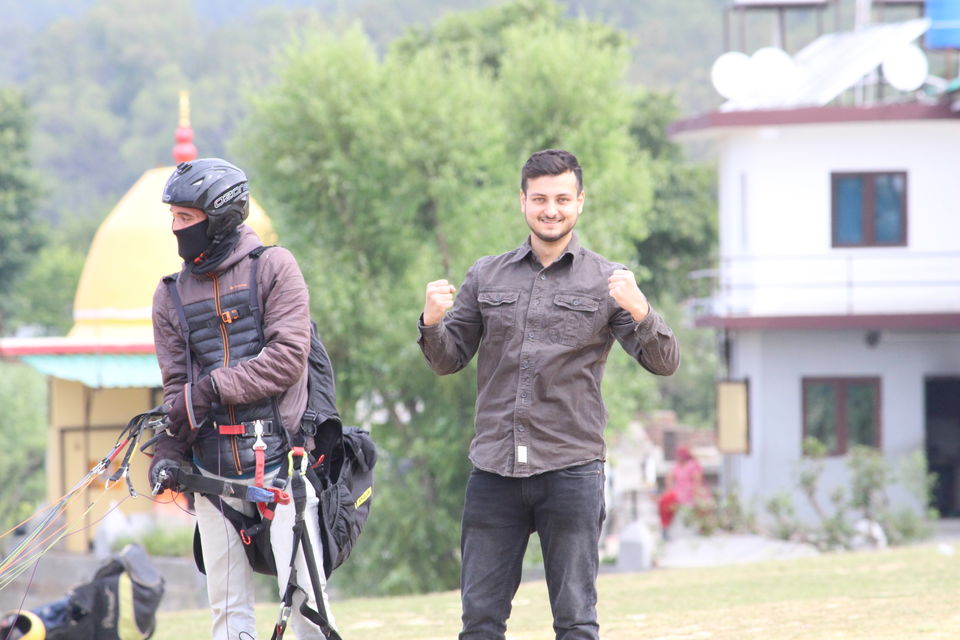 And thus, my trip to Bir ended and it lived up to the expectations. Paragliding is a beautiful sport filled with excitement and adventures. Bir is quickly attracting more and more tourists, which is good for tourism, but we as tourists should make sure that the natural beauty, serenity and calmness of the area should not be destroyed by us.
My breakdown of expenses:
Accommodation at colonels resort: INR 2200 ( food included)
Paragliding (licensed) : INR 2500
Drinks: INR 500
Transport: INR 500-1000
Follow on Instagram @ lav_voyage