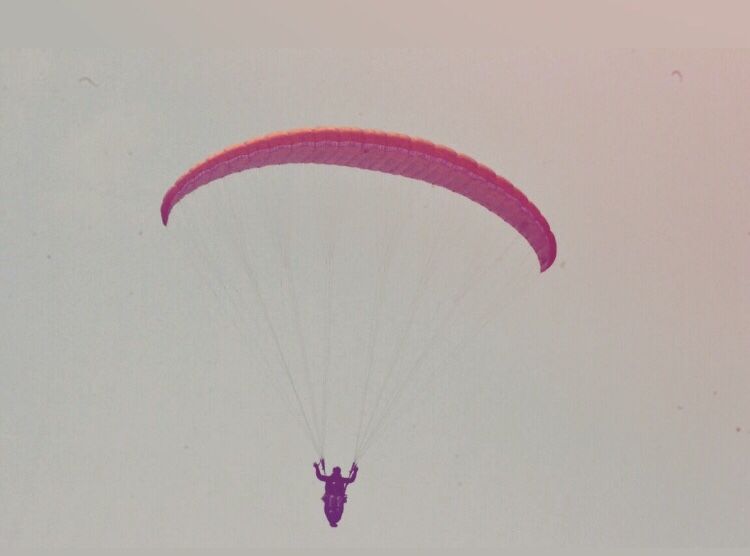 Who doesn't dream of flying high in the air? Like many others, I always wanted to experience the feeling of flying high in the clouds and looking at the world from a bird's eye view. So, to make my dream come true and take a break from the hubbub of everyday life, I chose to travel to Bir-Billing to fulfill my bucket list goal "Paragliding in the Asia's first & world's second highest paragliding site.
How to reach:
There are a couple of options for you to explore in order to reach Bir:
Air
The nearest airport to Bir is the Kangra Airport in Dharamshala which is around 68 km from Bir. You can take a flight till Dharamshala and then a local bus or taxi to reach Bir which will take another 1.5 -2 hours.
However, this will be quite costly so I would advice you to consider it only in emergency.
Rail
Another option is to take a train to the Pathankot Railway station which is the closest major railway station to Bir. From here, you have a couple of options to choose from.
1. You can take a toy train from Pathankot to Ahju which is the closes narrow gauge station to Bir. However, it takes about 6-7 hours to complete the Pathankot to Ahju journey in train so prepare accordingly.
2. Another option is to take a state bus from Pathankot to Bir which will take about 3-5 hours to reach and will cost you about 150-200 INR.
3. You can also take a direct taxi which will cost you about 3000 INR and will drop you at Bir in just 2.5 hours.
Road
You can take a state transport or a private Volvo bus to reach here. From Delhi, an ordinary state bus will cost you about 600 INR and will leave you at Baijnath and a private Volvo bus wil cost about 900 - 1200 INR and will drop you right at Bir.
Another best option is to go by your own car till Billing itself and roads are also quite smooth in Himachal Pradesh.
We left Delhi early in the morning at 4:00am as usual in our own car, as we don't have to face the city traffic at that time & we crossed Chandigarh till the sun came up. The preferable route to follow is, Delhi, Chandigarh, Una, Kangra, Baijnath, Bir-Billing.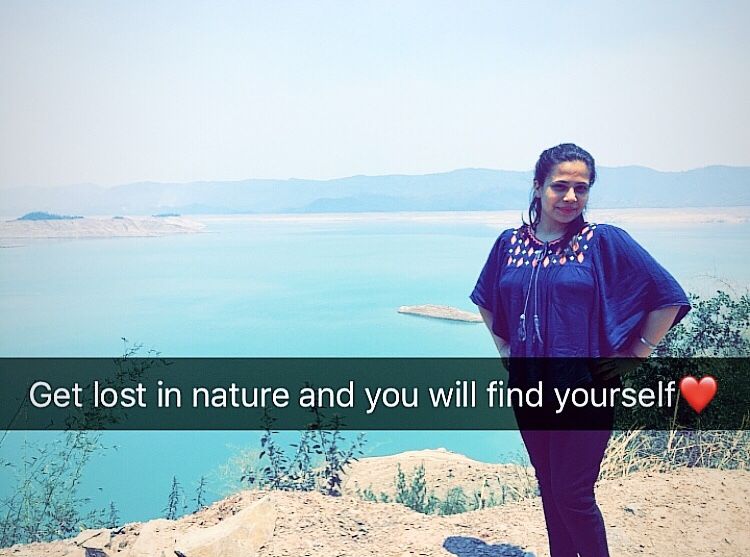 We reached Bir around 3:00 PM. When i talk about Bir Billing its not only about Paragliding but the fresh air, humble localites with a big smile on their face, the flags with buddhist prayers, narrow roads. I could literally feel the place and there is so much to do in this small village, just take a walk around the village and you will see the paraglider up in the sky everywhere.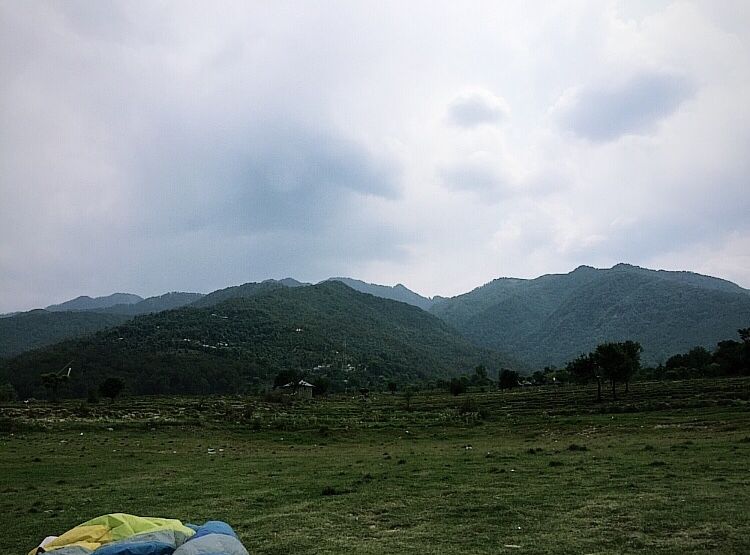 After searching for a while we reached our hotel "Siddhartha Greens" (Awesome place with great hospitality, a perfect home away from home). The best part is they have a restaurant name Bir Socialite. Tasty food options were not the only things it had to offer, but the location. They have a very cute pet , in case you are a crazy dog lover. Oh i couldn't have asked for more. The place is absolute chill.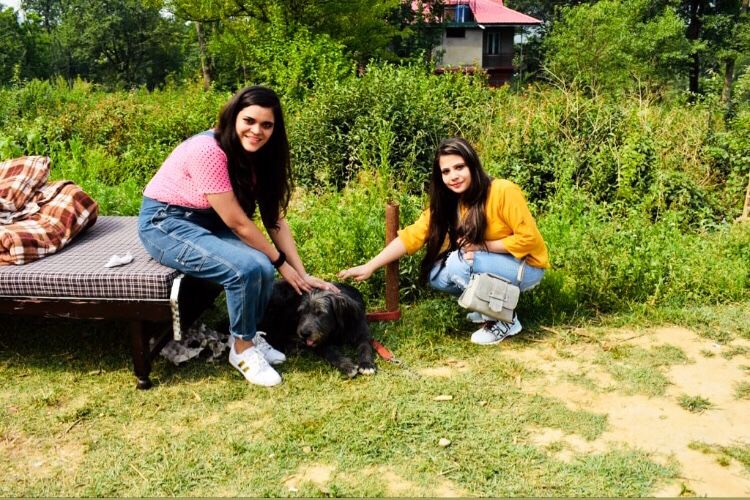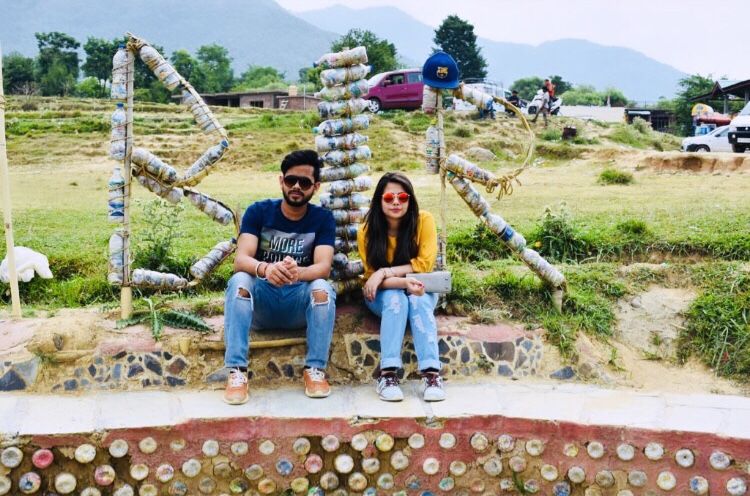 Finally It's time for some new adventures, let's conquer our fears. We headed towards the Billing paragliding site in the morning. i cant tell you how scared i was. Though there was apparent excitement besides the fear, i was freaking nervous. The wind was strong and the height from which the jump was to be taken was 9000 ft from Sea level. We all were made wear helmets and briefing was done by the instructor. While he was making me familiar with the rules it was even more scaring the shit outta me .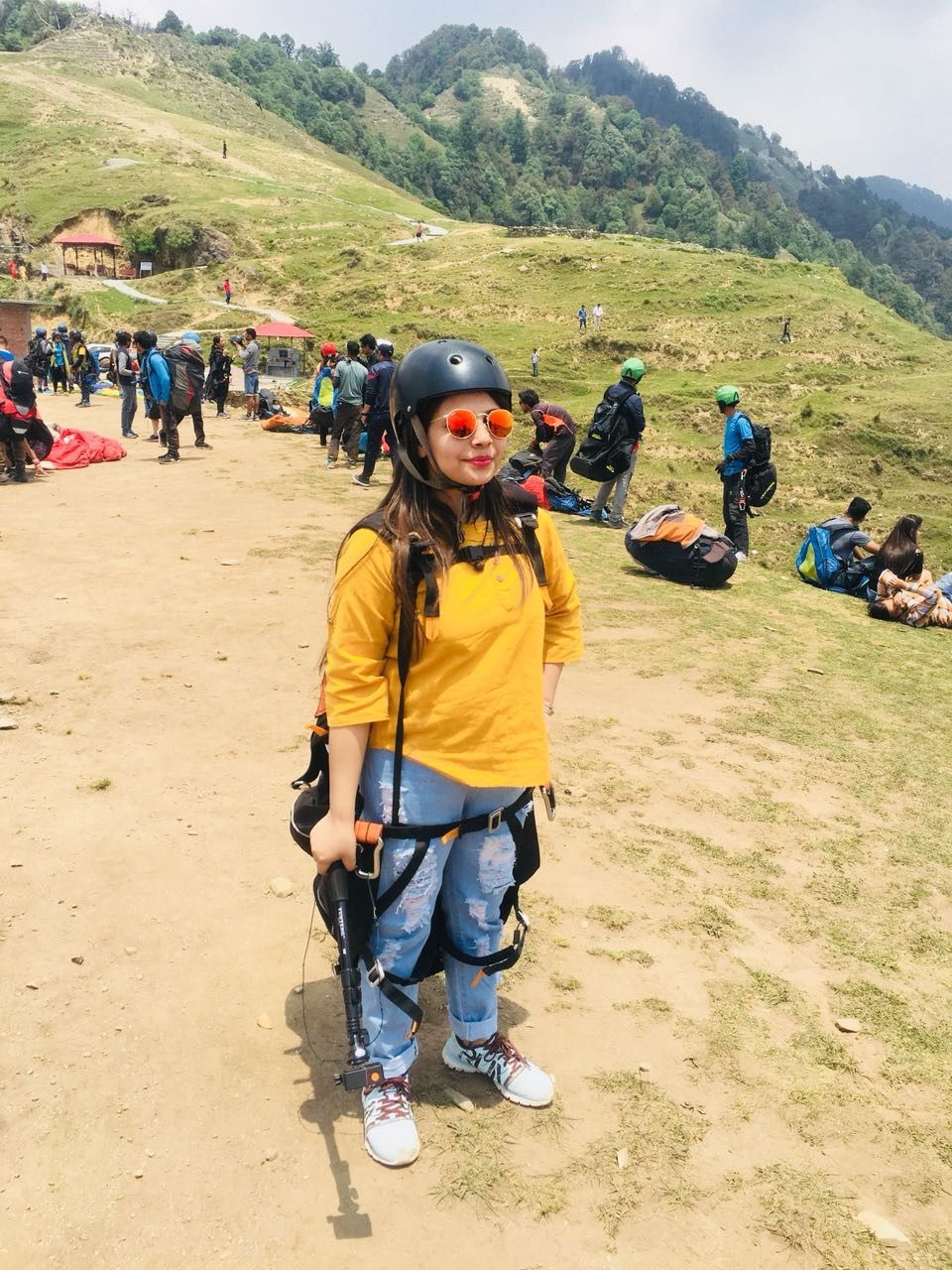 BTW average cost per person for a single assisted flight is approximately Rs 1500/-. The booking can be done on the spot at Bir village. They will assist you about everything and provide you a taxi to billing as well in case you do not want to go for trek.
I was in a queue looking at everyone , few were scared as hell as i was, some wanted to do it again, there were few who were doing it for second time as well which helped me gather courage and just go for it. From a scenic Billing, it was finally my turn to jump off the cliff. It wasn't a very smooth take off but i was in the air in no time. I was initially scared but the moment i was in the air the top view took my breathe away and i completely forgot that i was even scared. It was so majestic . it's just once in a lifetime experience. No doubt I was feeling like a bird in the sky. I realized what a beautiful world we live in. After flying for 30 minutes, we landed at Bir landing site. Thanks to my paragliding trainer for showing me such amazing vistas.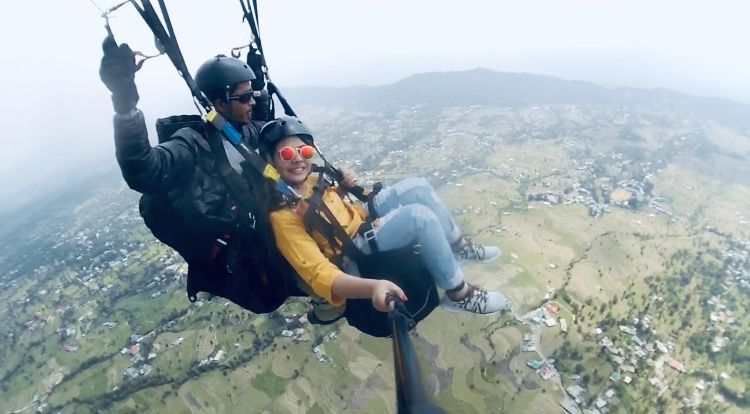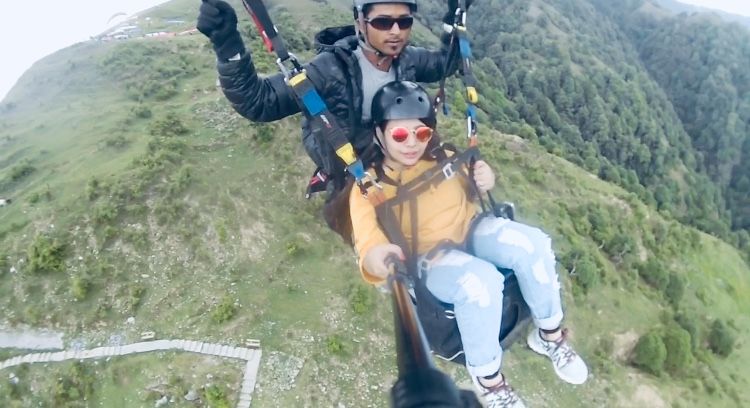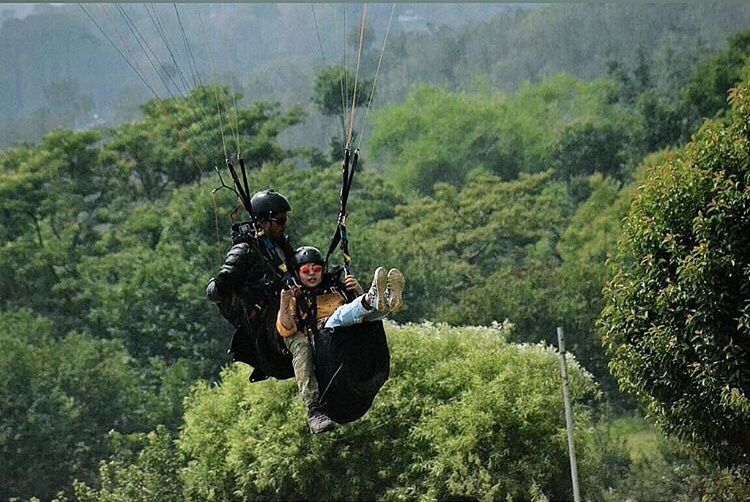 In my opinion one should go and experience this once in lifetime. Because "If you'll never try, You'll never know". So just go and find your wings of freedom & make you dream of flying in the air true....