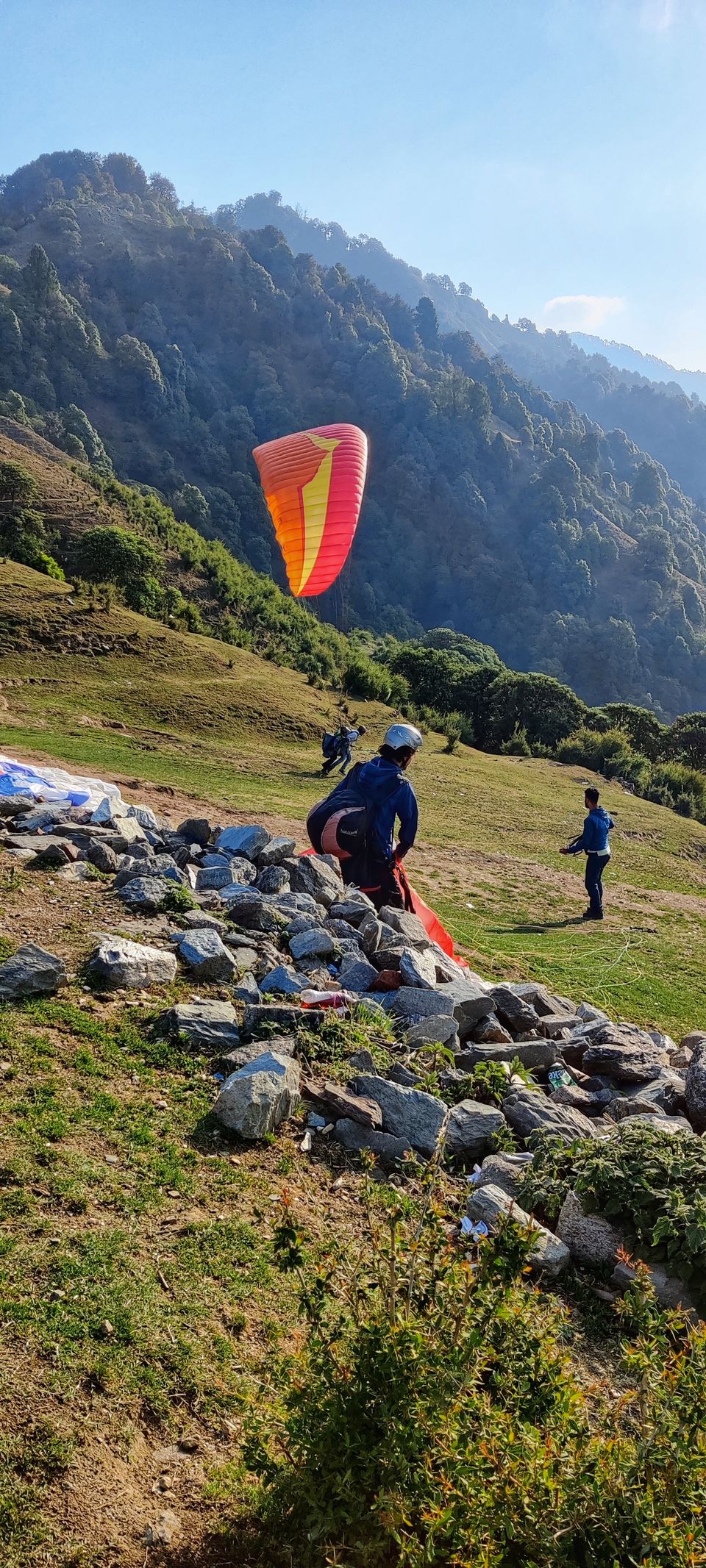 LET'S MEET OUR PILOTS
.
You know what makes your Paragliding experience a most memorable, adventurous and full of adrenaline rush one, its your pilot.
.
In Tandem Paragliding you have to trust and support your pilot for the everlasting adventurous experience that you will cherish throughout your life.
.
In Bir Billing, every pilot is good and ofcourse have a valid licensed but if you get a chance to fly with the best, it's like "𝑆𝑜𝑛𝑒 𝑃𝑎𝑟 𝑆𝑢ℎ𝑎𝑔𝑎" thing and that's what happened with me.
.
Meet my pilot @parabilli who has more than 13 years experience in Paragliding. He is in one of the top 5 pilots of Bir Billing and run his own office @parabilliz_bir which includes many other pilots (his friends/ acquaintances) who also gives you a tremendous and magical experience of your first ride.
.
We always talking about our experience when we do something new and adventurous but don't forget the people behind them.... Because those are the real Ace who made your experience worthy to share.
.
Next time when you will visit Bir Billing for Paragliding, don't forget to contact them at +9188942 81811 and get a wonderful and an unforgettable experience for your Life.
.
This is not an affiliated or any sort of commission post as the Paragliding cost is fixed by the Government i.e. INR 3000 per person including video.
PS. If you wanna trust someone for your life, hand it over to the best.
.
.
.
Date: May 2022
Place: Bir Billing
.
.
.
#2solosouls #sakshipriyanka #paragliding #bir #billing #birbilling #birbillingparagliding #birbillingdiaries #himachalpradesh #himachalpradeshtourism