Spiti is an area of varied landscape and rugged mountains with vibrant blue sky and patches of greens. Now one of the most popular trips in Himachal is Lahaul and Spiti valley trip.
Kaza is which is the district headquarter of Spiti is around 424kms from Shimla and 202 kms from Manali. The road which passes through the mighty Kunjom Pass remains closed in the winters i.e., from November to May.
Once you reach Kaza you'll get to see numerous hotels, guest houses and Homestays. Since Kaza is by far the largest town here. Attractions in Kaza are, Kaza Monastery, Market, few Cafe's etc. But the must thing that you must plan when in Kaza is visiting the three high altitudes villages Langza Komic and Hikkim.
After exiting Kaza and moving towards Manali, the first right turn which climbs up the hill will take you to these villages. My plan was to start with the famous Buddha statue and Langza. Going through the meadows and fallow lands with small Himalayan flowers bloomed, makes the landscape mesmerizing.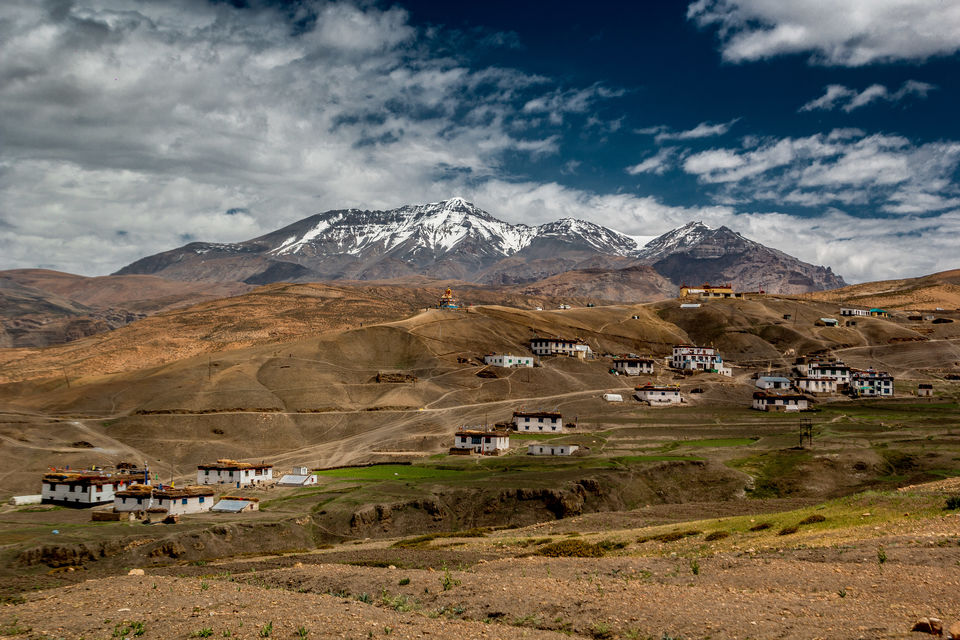 Langza is at an altitude of 14,500 ft above sea level. This village has very less population and is famous for the vibrant Buddha statue in the middle of the village. It is also known as the fossil village of Spiti. Few marine fossils are found here. The local small children sells them to earn money. You might have seen some amazing night milky way landscape from this very point.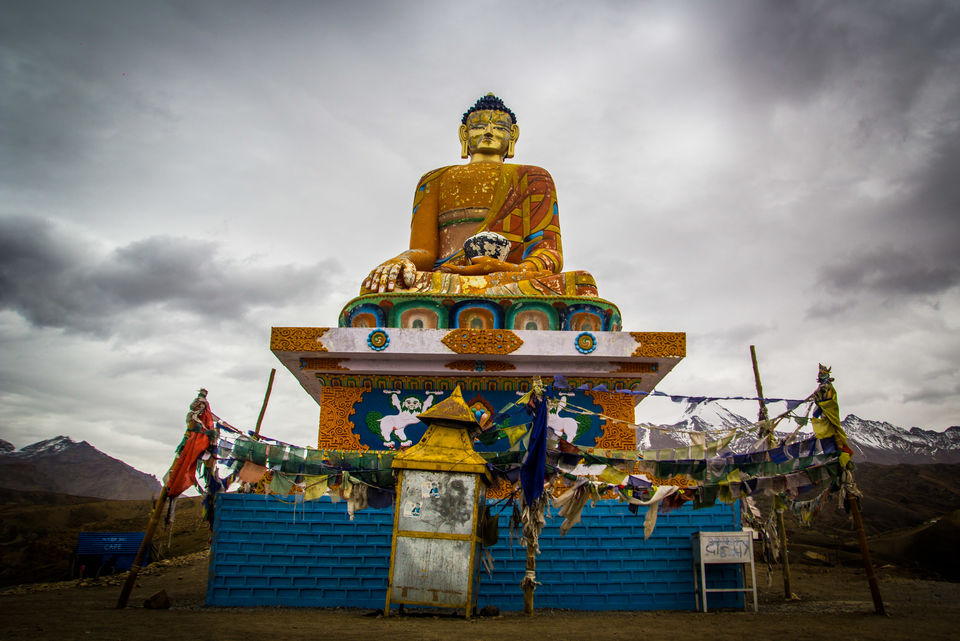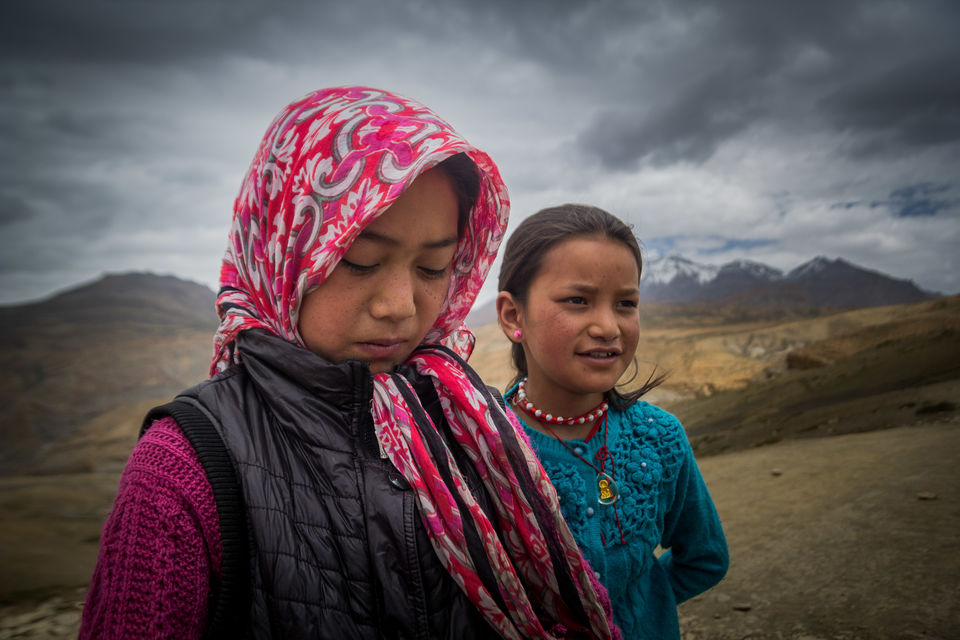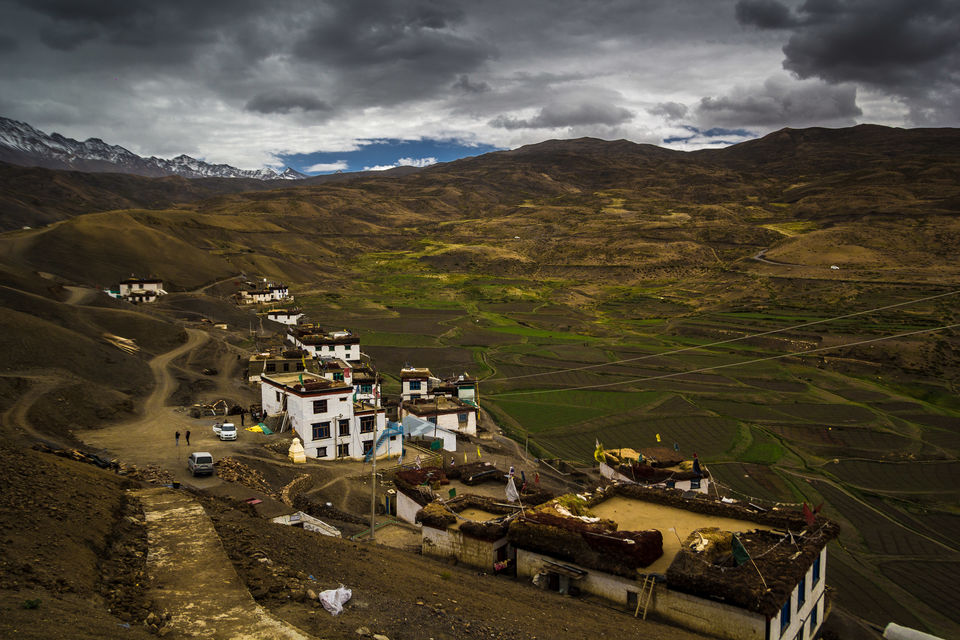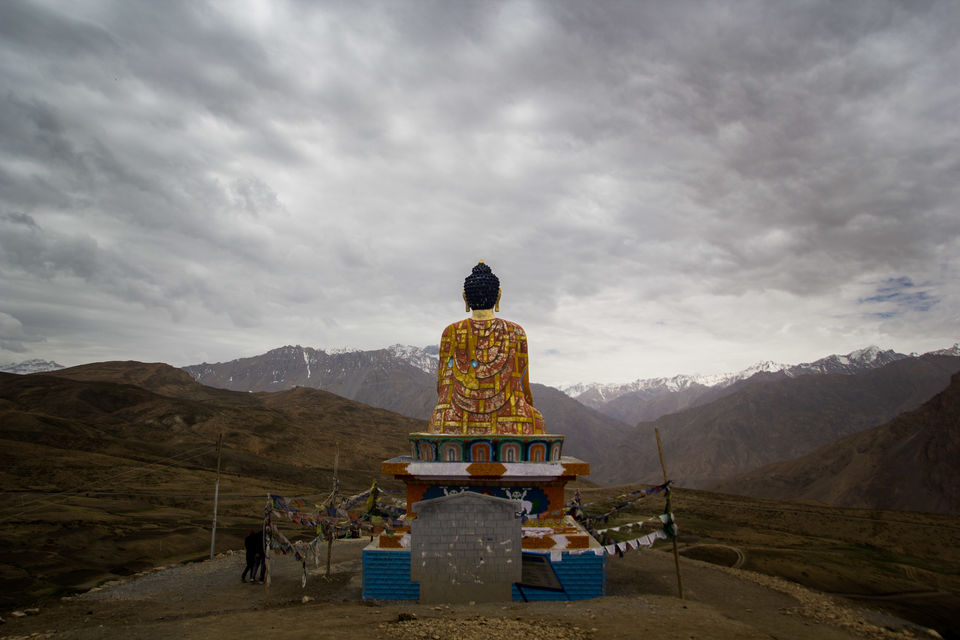 From Lanza I went to Komic. Komic is believed to be the highest village which is connected by a motorable road. It is at an altitude of 15,027 ft above sea level. This place has a very old monastery with lovely wall paintings in it (can't share the images because camera was not allowed). Also there's a restaurant which claims to be the world's highest restaurant. Everything here claims to be world's highest, hahahaha!!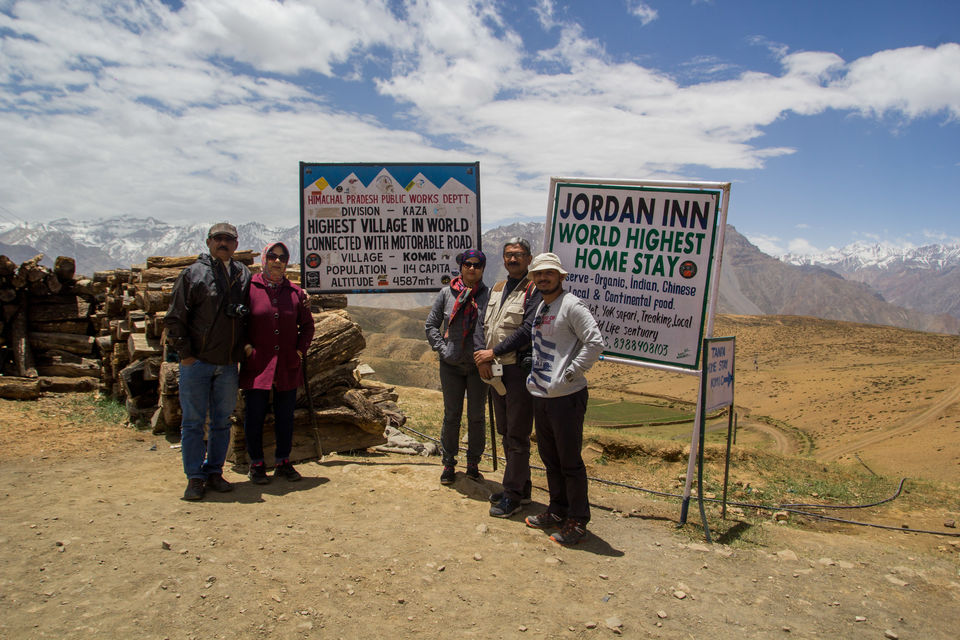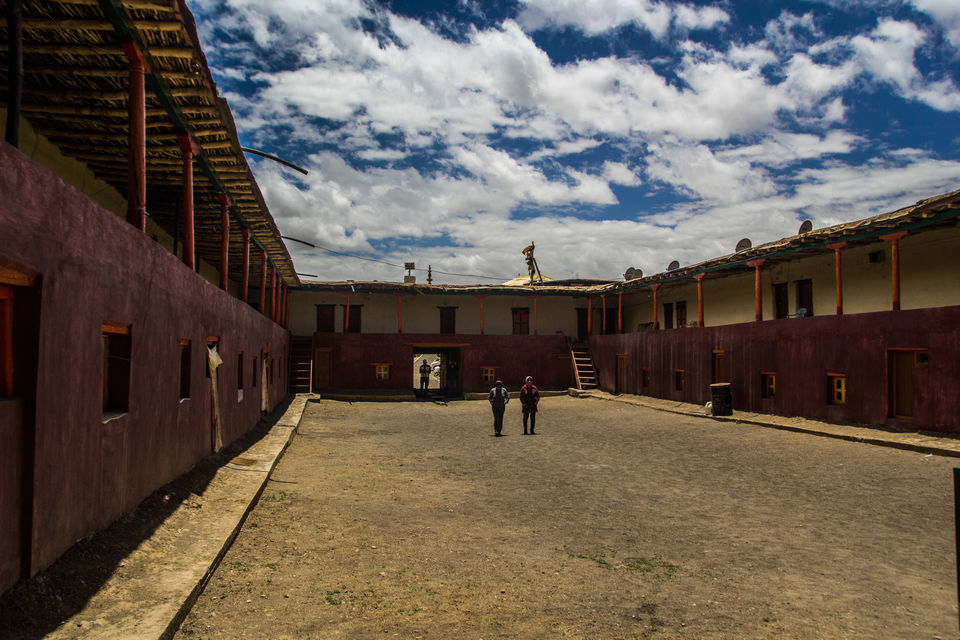 Jokes apart, Komic has a board stating highest village which is connected by a motorable road. This board is very famous for clicking pictures for Instagram and Facebook. Also Komic has lovely panoramic view of the high snow peaked mountains.
Then comes the very famous Hikkim. Hikkim is famous for the world's highest Post Office. People who visits Hikkim has a dream to post letters to their dear and near ones from their. Hikkim is at an altitude of 14,400 ft above sea level. People here are very friendly. Few cafes are there which are run by local people. The post looks like this.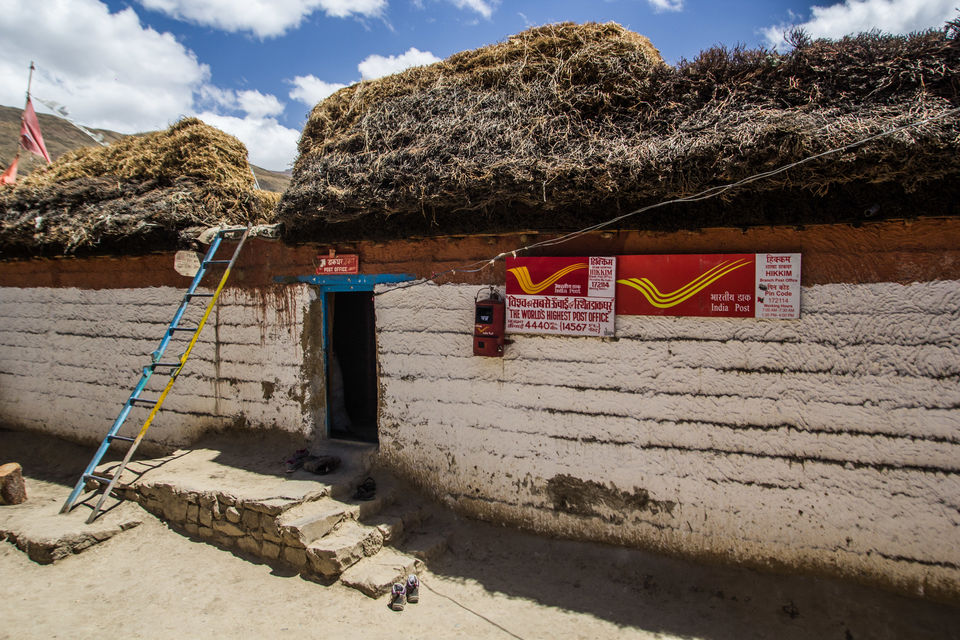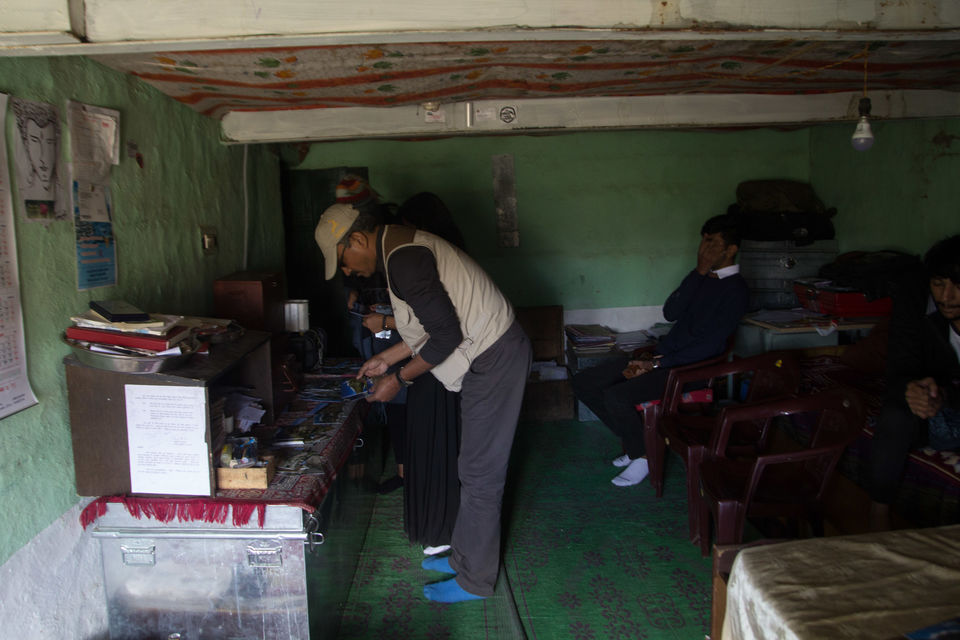 From here we returned to Kaza. While on the way back to Kaza we came across a lovely geographical feature it seemed like a Canyon. Check the photographs.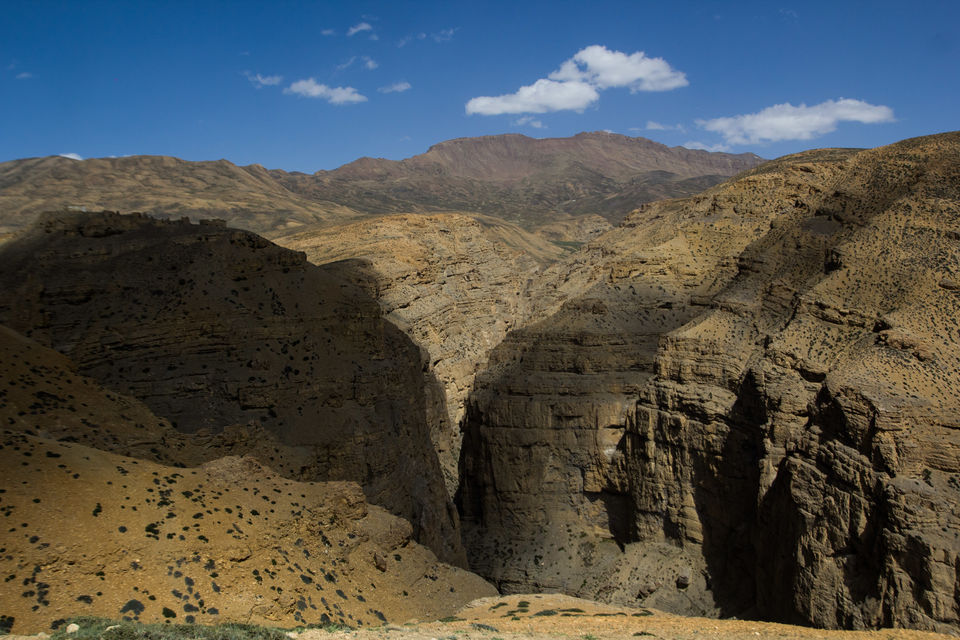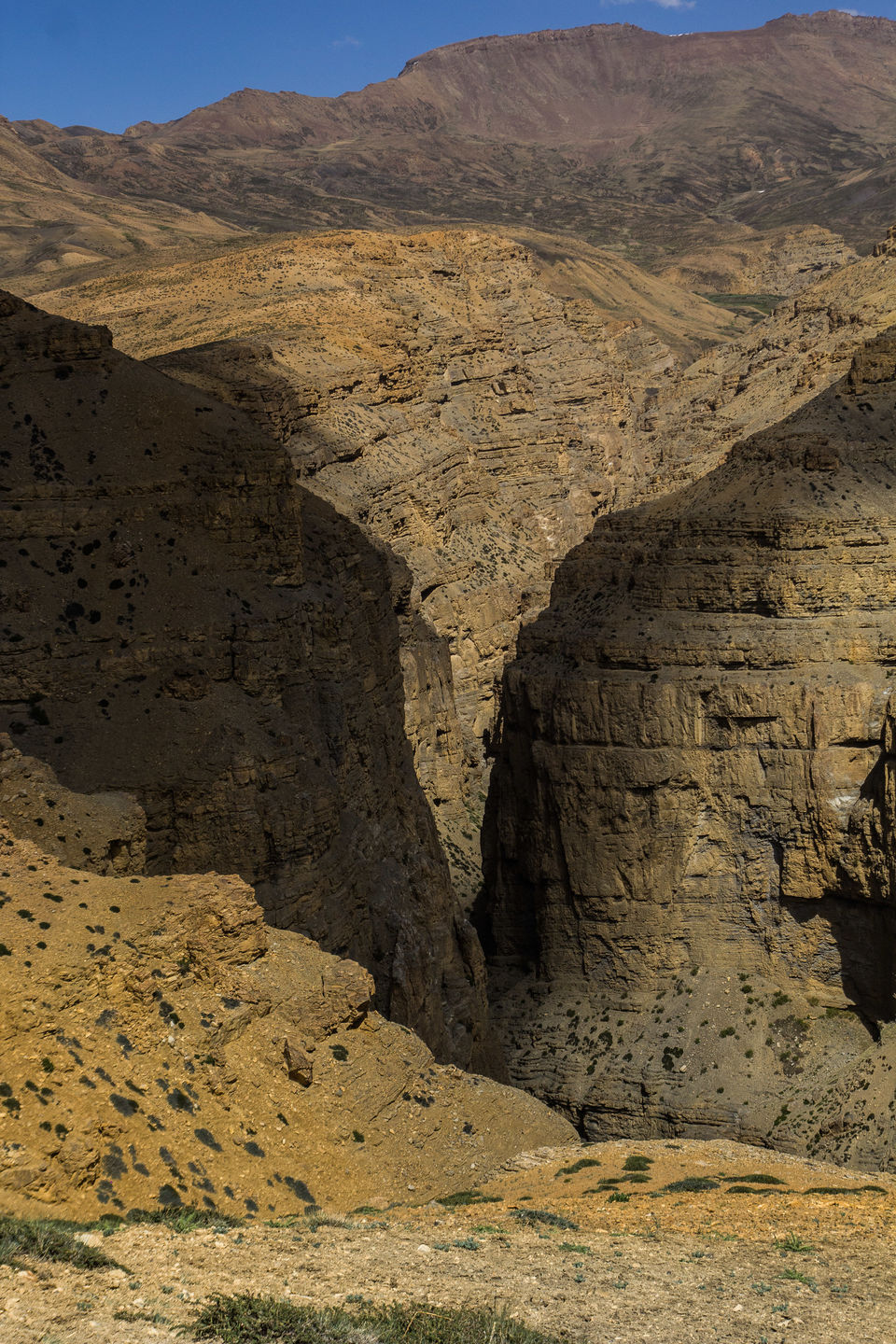 Few kilometers ahead there's a point from where you can see the Kaza town from top. Also the view of the Spiti river bed is majestic.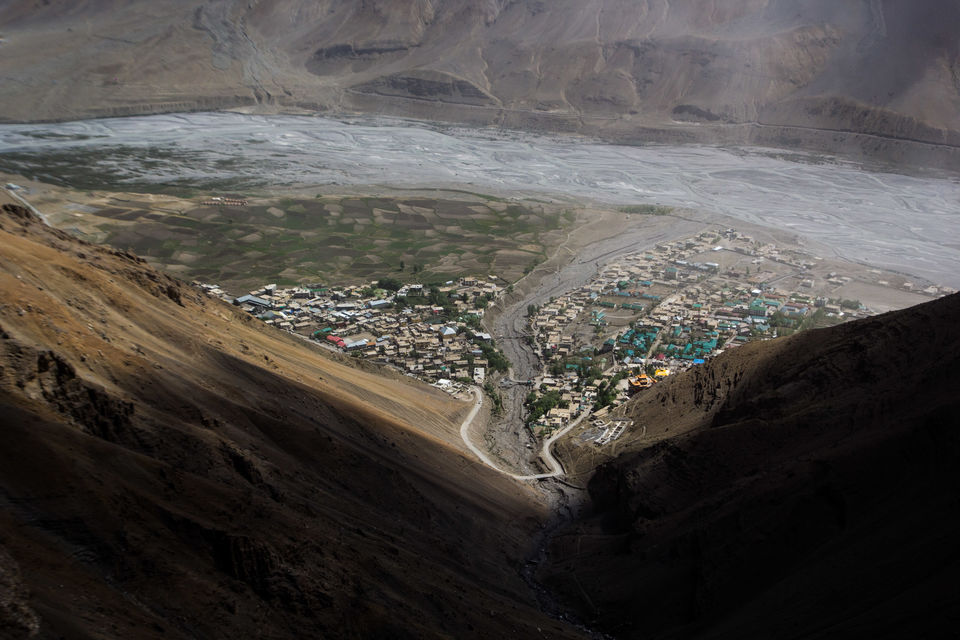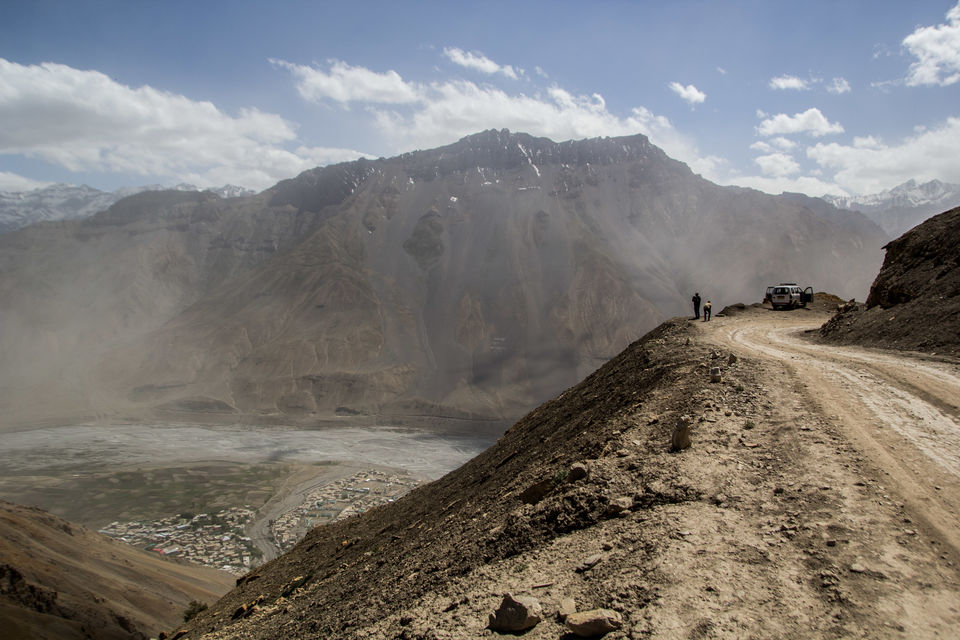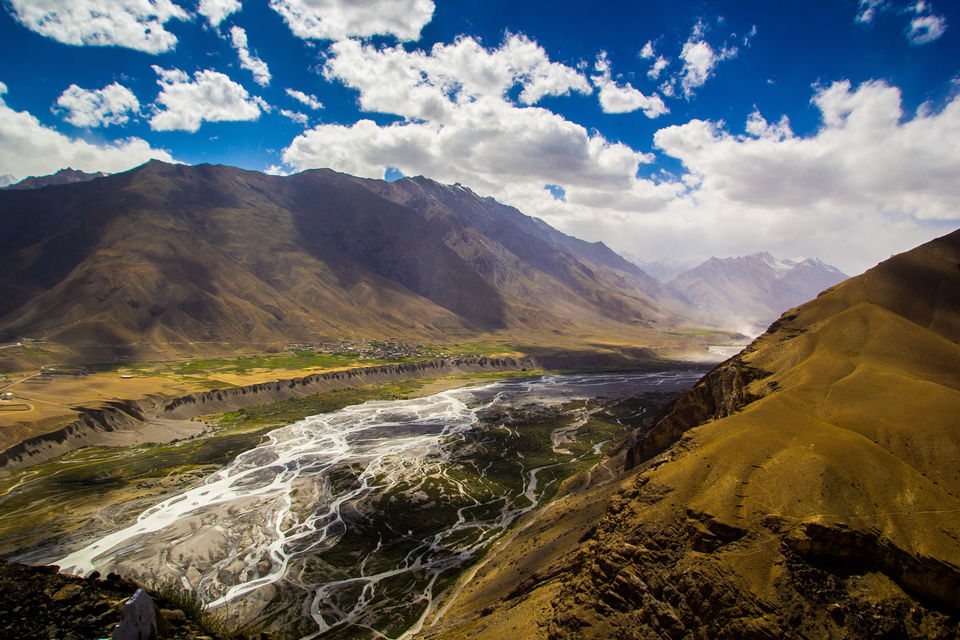 You can follow me on Instagram for more Photographs at @tirthankar97
Follow my travel blog here Travel With Tirthankar