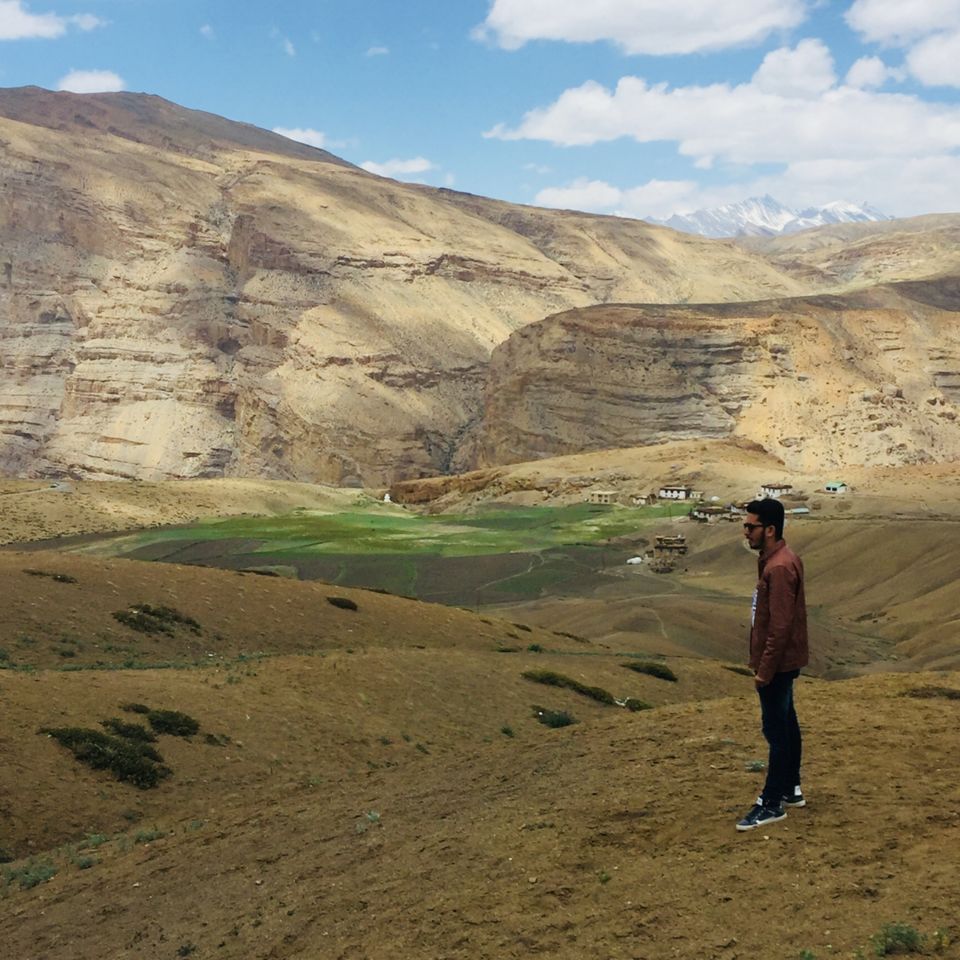 World's Highest Post Office
An hour drive from Kaza. World's highest Post Office is situated in Hikkim at 14400ft above sea level.
We bought same tshirts for our last outing before leaving Kaza. Rinjing (kuch aisa hi naam hai unka) postmaster hai waha ke jo bahut kam bolte hai aur milte hai tourists se.
Somehow we managed to get a couple of selfies with him.It's a very small village and houses are made of mud and stones. When we reached hikkim village we were wondering "bhai post office kaha hai" 😆 kyuki waha kuch bhi samajh nahi aa raha tha then our driver told us to walk down the village.
We were ready with the postcards in our hand. I was very excited to send a postcard to my home. "Kya pata hum pahunche na pahunche bhai postcard pahunch jana chahiye" We put the postcards in the letter box and clicked few pictures there. And yeah the postcards were delivered in 20days (haan maine hi receive kia ghar pe mera hi postcard😂) Gaurav ka to abhi tak nahi aya shayad manali se wapis kaut gaya hoga 😜
It's a must-send-postcard-from location!!
There was also a govt school in the village. Chhote chhote bccho k sath khelne ka bhi alag maza tha wahan. People in those villages are living with very less amenities. We are fortunate that we are using internet and we have all the facilities around us. If you feel like k "yaar meri life mein kuch bhi sahi nahi hai job achi nahin hai salary kam hai" so I suggest you to visit spiti atleast once in your life!!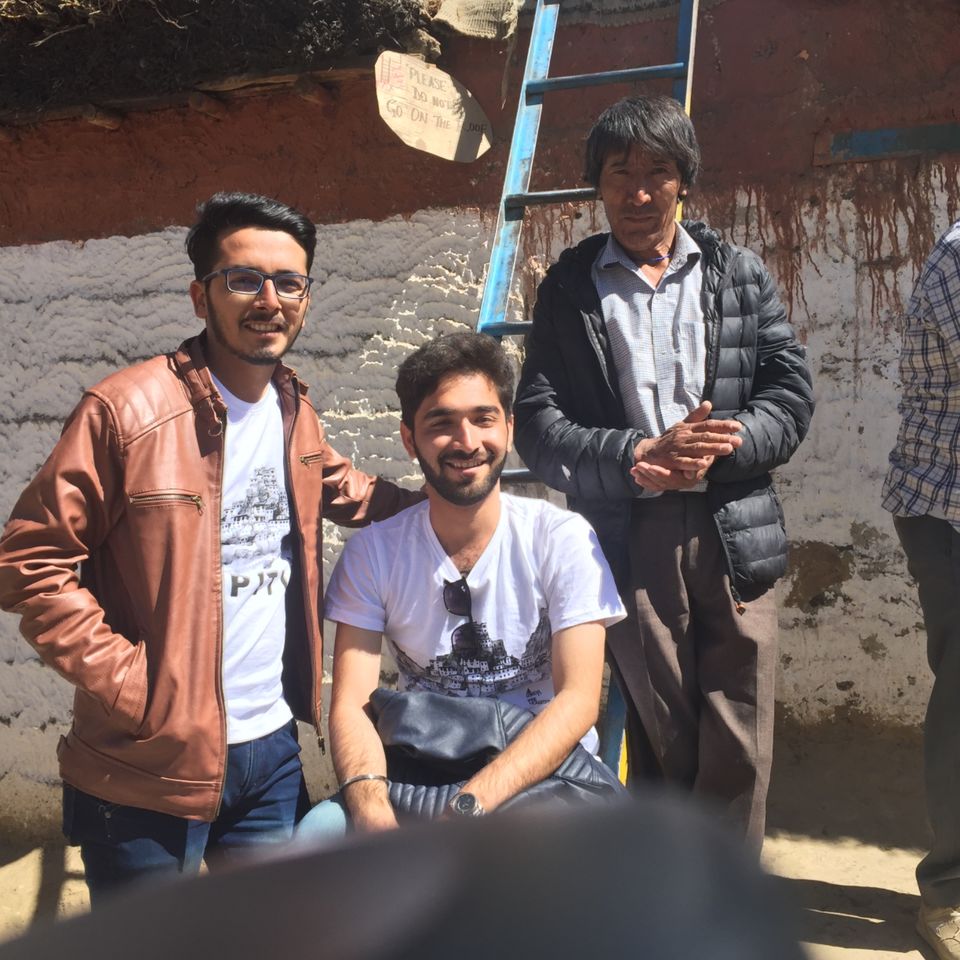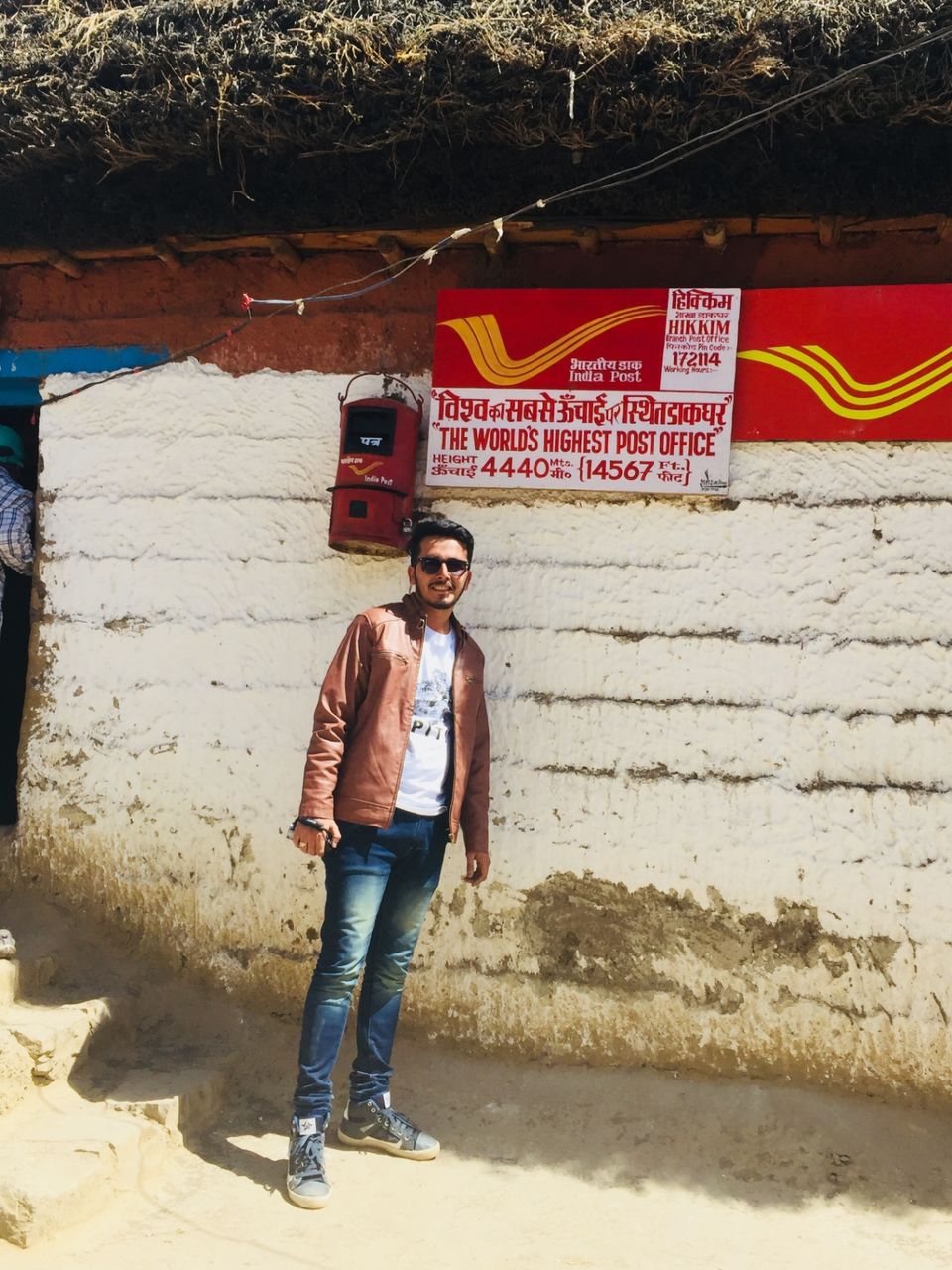 Buddha Statue at Langza
Buddha statue comes in our mind whenever we heard about langza.
Langza is as magical as other villages of spiti.
Langza is quite similar to Komic and Kibber village. It is also famous as Fossil Village of India. Yeah we bought few fossils from local villagers.
Langza ke baare mein kehne ko zyada kuch nahi hai because we didn't stay there much.
Apart from the breathtaking landscape, the presence of a big, 1000 year old Lord Buddha statue Langza as heavenly as one possibly can imagine. It is one of the most beautiful villages of entire Spiti Valley!!