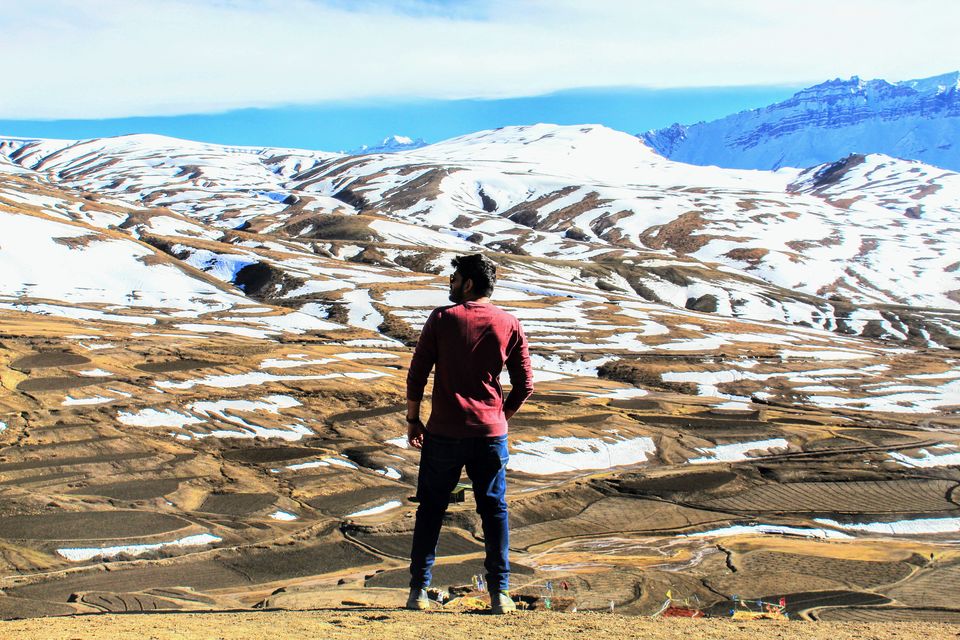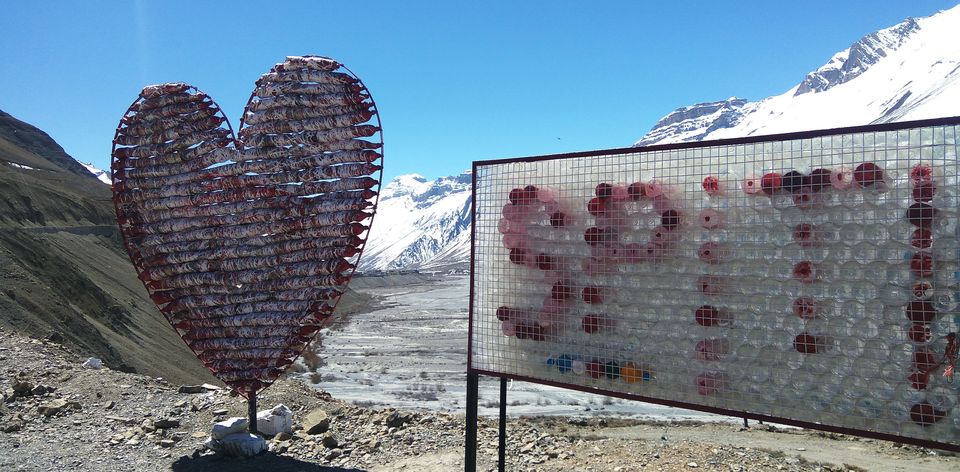 тнe naмe "ѕpιтι" мeanѕ "тнe мιddle land"
ѕpιтι valley ιѕ a cold deѕerт мoυnтaιn valley locaтed нιgн ιn тнe нιмalayaѕ ιn тнe norтн- eaѕтern parт oғ тнe norтнern ιndιan ѕтaтe oғ нιмacнal pradeѕн. ιт reтaιnѕ a very ѕтrong вυddнιѕт cυlтυre.
мaιn aттracтιonѕ oғ ѕpιтι valley are тaвo, naĸo, ĸaza, cнandraтal, ĸaza, ĸι, ĸιввer eтc.
Kalpa
Kalpa is a small town in the Sutlej river valley, above Recong Peo in the Kinnaur district of Himachal Pradesh, Northern India, in the Indian Himalaya. Inhabited by Kinnauri people and known for its apple orchards.
Next stop at Kaza
location of stay : Hotel Sakya Abode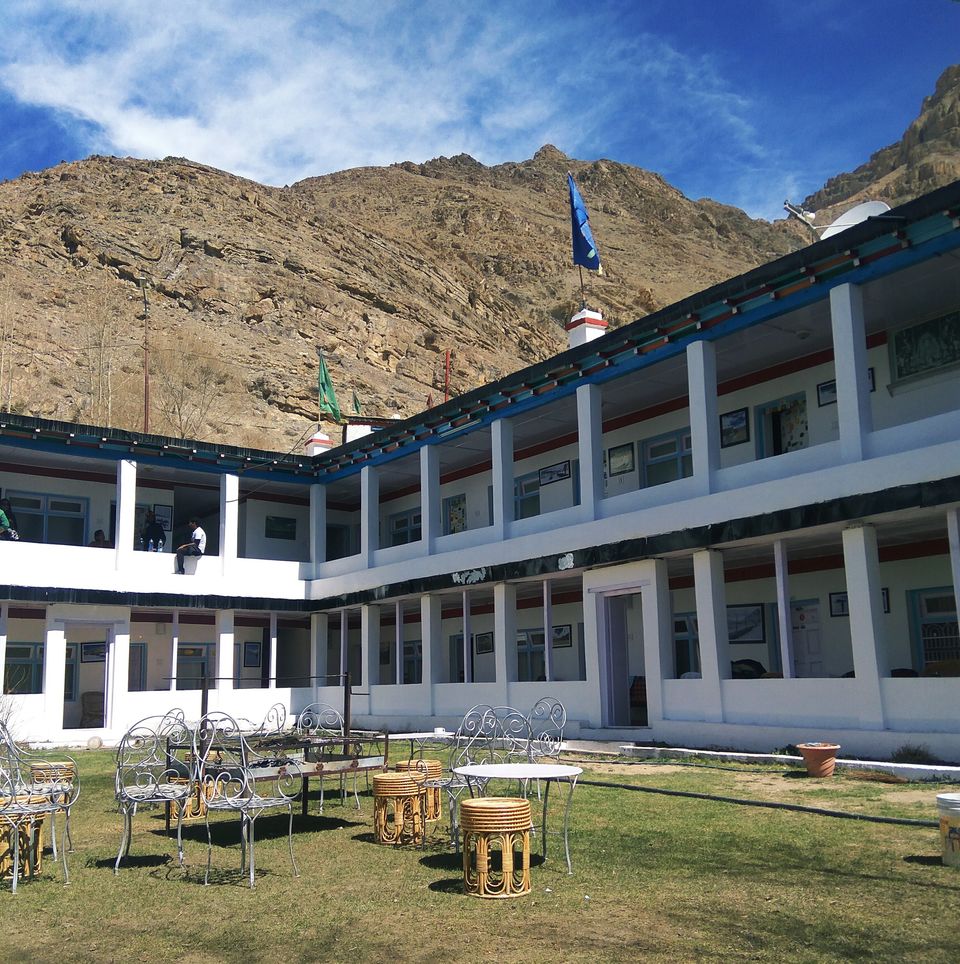 Sakya Abode is an excellent property. The staff was very warm and welcoming. I had a wonderful stay during my visit to Spiti. The accommodation was very comfortable and the rooms were clean and tidy. The owner have tried to provide all the Basic luxury comfort of 5 star hotel at sakya abode keeping travelers comfort in mind.
There Dining room was beautifully organized at the center there were a lot of books those who love to read can find the place really amazing.The food was really good if you love chinese food then its a jacpot for them you will love the chinese.
they also serve amazing veg & non-veg food.
i would recommend Parathas.
Chicham Bridge & Key Monastery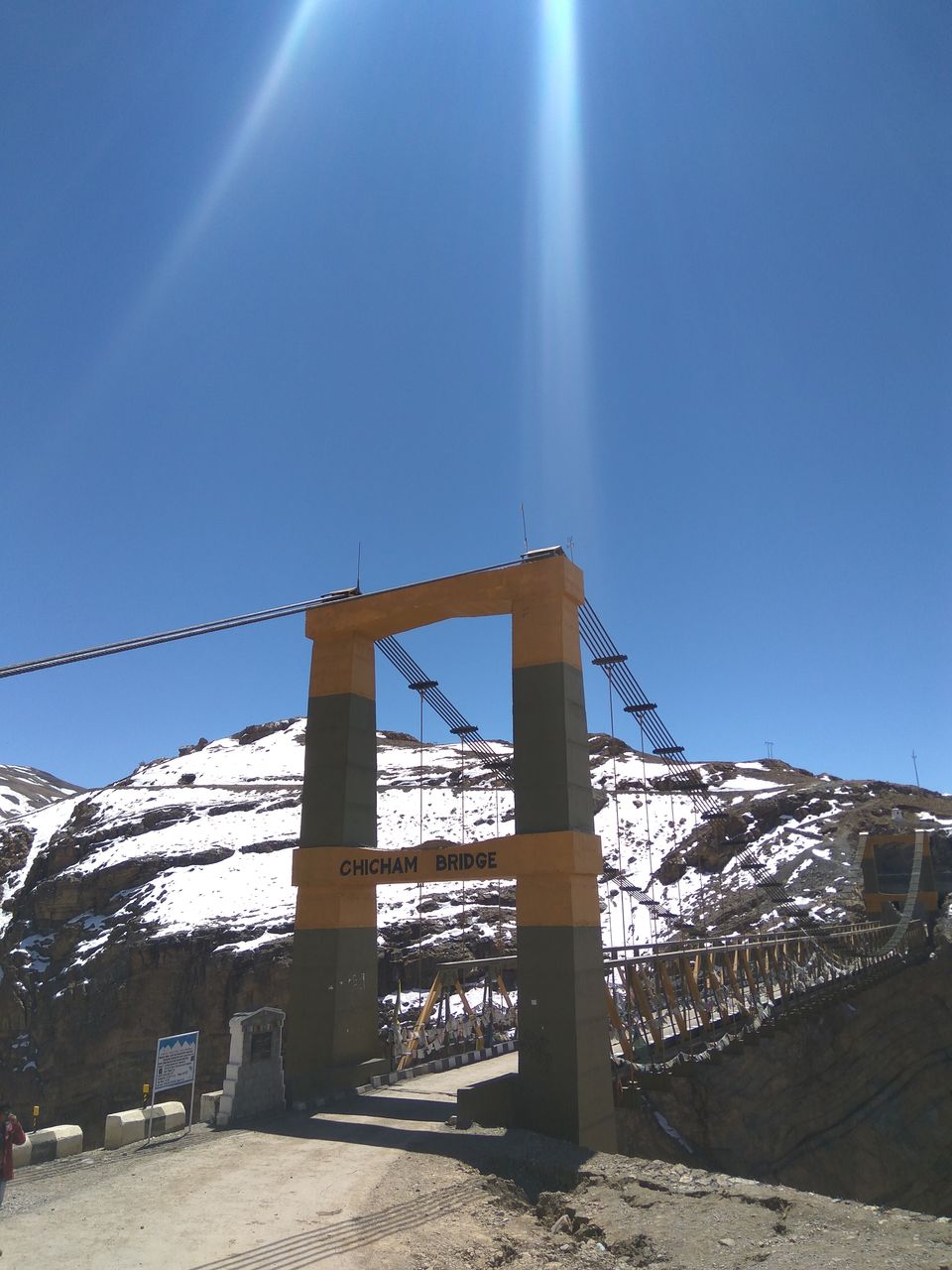 Chicham has been declared as the highest bridge of Asia.
Chicham bridge Vent Height – 150 meters
Altitude – 13,596 Ft (4145 meters) above sea level.
We crossed the bridge and spend some time there. Took some photos, videos enjoyed the view after that we headed to Key Monastery.
CHICHAM BRIDGE
CHICHAM BRIDGE
Kye Gompa (also spelled Ki, Key or Kee - pronounced like English key) is a Tibetan Buddhist monastery located on top of a hill at an altitude of 4,166 metres (13,668 ft) above sea level, close to the Spiti river, in the Spiti Valley of Himachal Pradesh, lahaul & spiti District, INDIA.
It is the biggest monastery of Spiti Valley and a religious training centre for Lamas.
you can click beautiful pics in key monastery.
KEY MONASTERY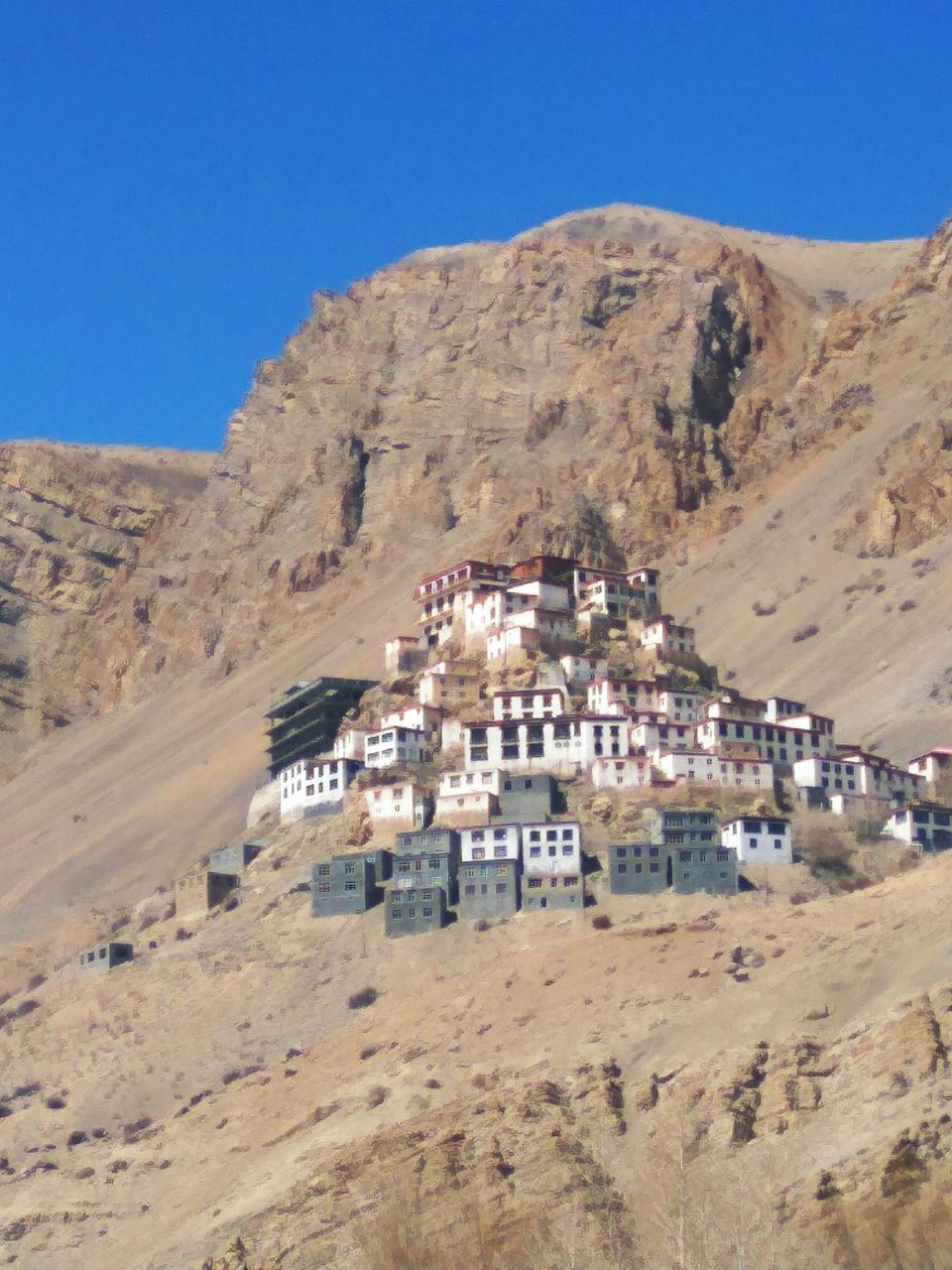 KEY MONASTERY
Next Day we went to Hikkim world's highest post office & langza
Hikkim is a village in Lahaul and Spiti district in the northern Indian state of Himachal Pradesh at an elevation of 4,400 m. It is 46 km from Kaza, the nearest town connected by road.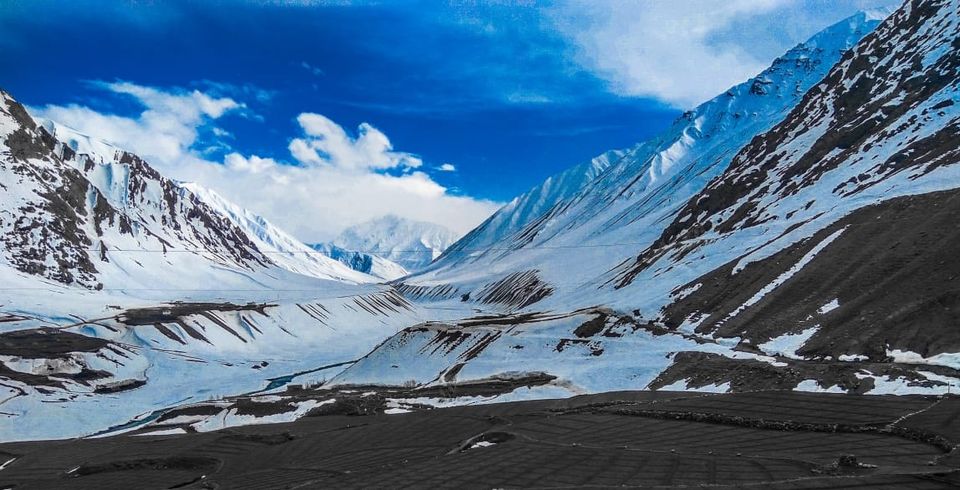 Langza Village is a beautiful destination, located in one of the most majestic valleys in India 'Spiti Valley' in the state of Himachal Pradesh. This picturesque village is blessed with ancient monasteries and buildings of the prehistoric era. Langza Village is primarily dominated by the statue of Lord Buddha, overlooking the valley, an ancient monastery, and mud houses that the tourists can see during their visit in the village. It is surrounded by green pastures, snow-clad mountains and barren landscapes that awe-struck every person who visit this stunning location, which is certainly one of the best places in the whole Spiti Valley. The magic of nature at Langza village leaves everyone speechless.
Langza village is situated at an altitude of 4400 meters and is divided into two sections, namely Langza Yongma (lower) and Langza Gongma (upper). It houses a population of approximately 137 people, who are dependent on agriculture and business for their livelihood. The production of vessels of all shapes and sizes and crafts such as shawls, carpets, etc. are common in Langza and helps residents earn money for a livelihood.
The pic in my about is taken in langza.
lastly Komic village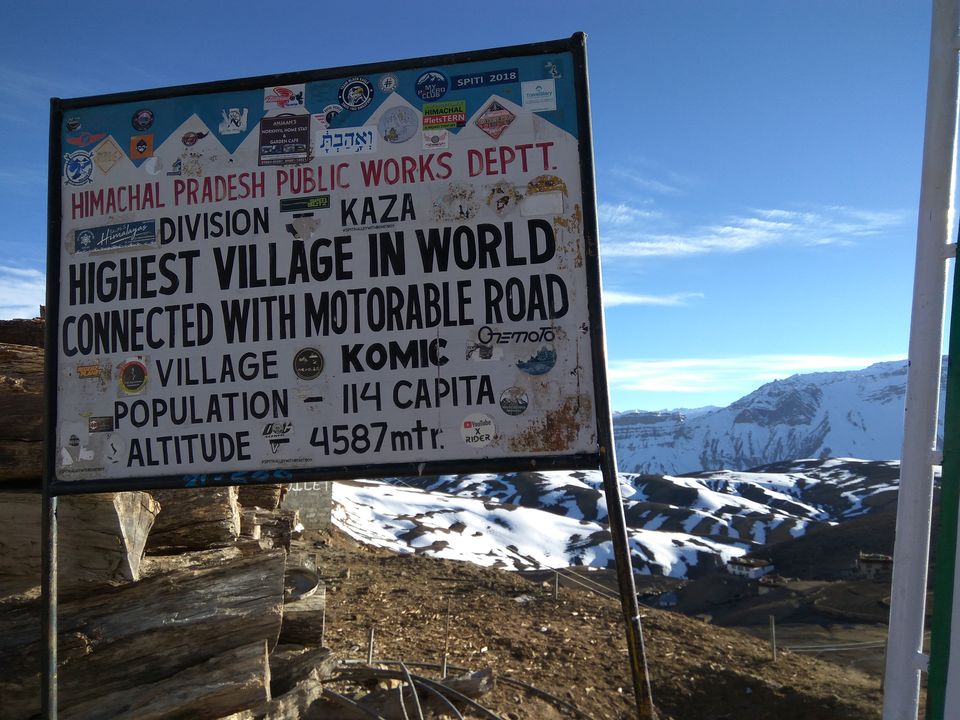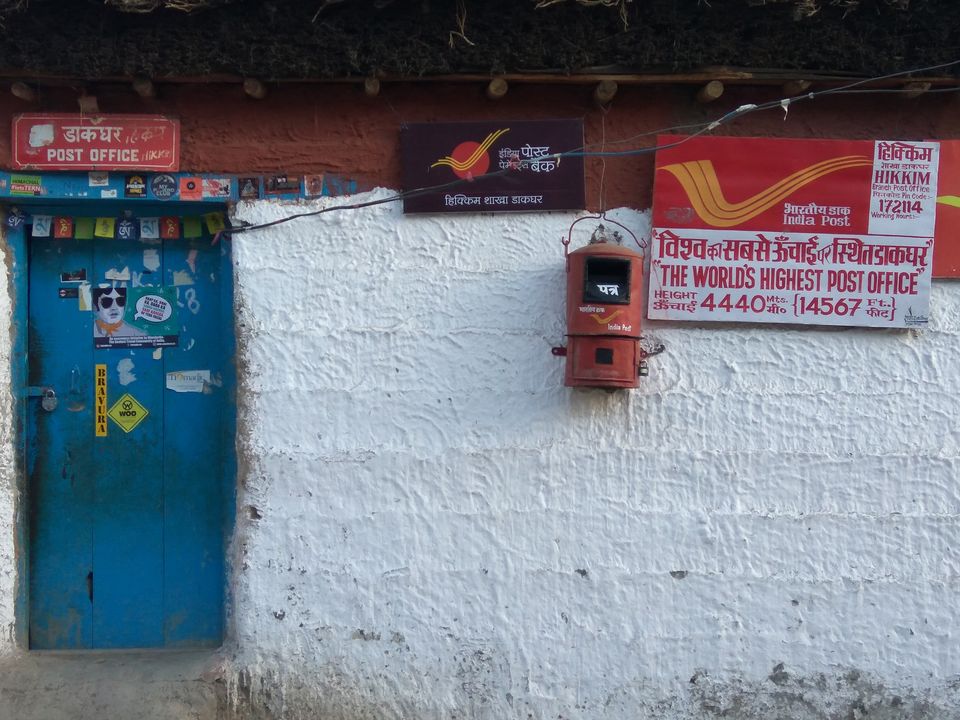 Komic which literally means "eye of a snow cock" ( Ko – snow cock , mic – eye), is a remote village in Spiti Valley. Komic village is situated at an height of 4587 metres or 15027 feet above sea level.
One of the most famous landmarks of Komic village in Spiti valley is the iconic sign board by the public works department, which describes Komic as the "Highest village in world connected with motorable road". Like most of the villages in Spiti valley, most of the residents of Komic practice Budhism. The main reason travelers started visiting Komic was it's title as the "Highest village in the world connected with a motorable road".
here you can find Tangyud Monastery and my main attraction was vollyball net we played there for few hours.
Thank you for visiting !!