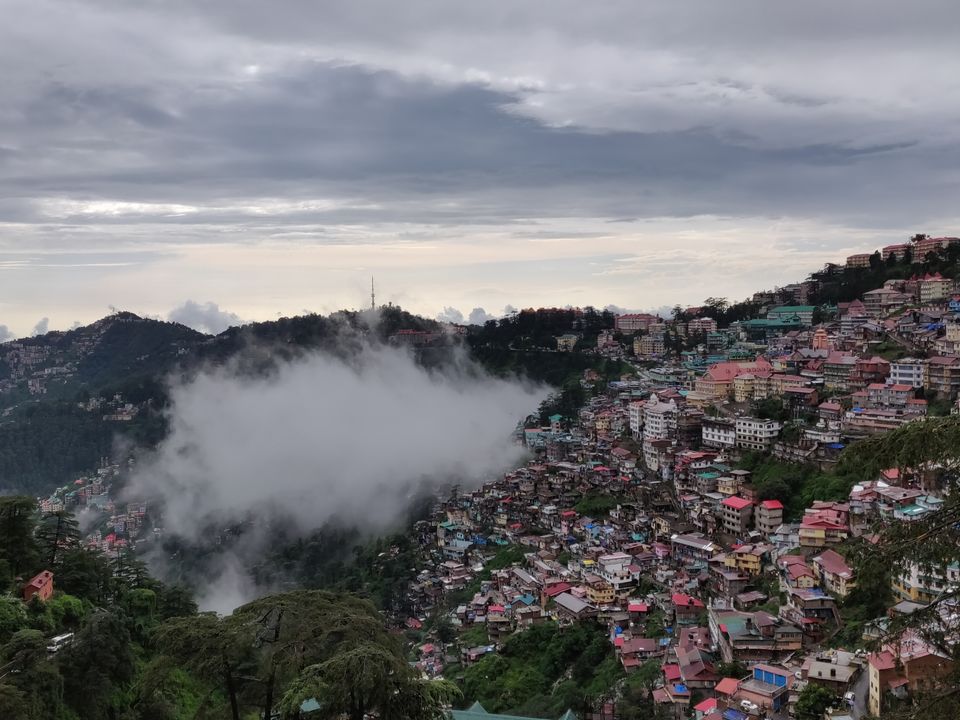 If you have just a day in Simla and would like to be on a food exploring mood and would prefer to eat all your meals at the Main Mall Road, then I would suggest that you try the following places.

Breakfast @ Wake and Bake

Get up slightly early in the morning and head straight to Wake and Bake. This is one of the most popular cafes in Simla and the reason for it mainly being that it offers quality food at great prices. As compared to other places where it lacks in space, it makes up with its cute and cozy ambience along with it's prime location. Try to find yourself a place right at the top from where one can even get a beautiful view of the ranges.

They served Breakfast till Noon and have a good variety in English or Israeli Breakfast. Otherwise one can also go for their crepes or the waffles. Their quantity is good and one thing is certain that no one is going back home hungry.


Lunch @ Cafe Simla Times

I've mostly found weather in Simla to be pleasant as compared to other hill stations where the sun can really burn you. This makes Cafe Simla Times the ideal spot where one can head for lunch after having a heavy breakfast at Wake and Bake.

Cafe Simla Times is the rooftop restaurant of Hotel Willow Banks and one can either reach it from Mall Road or take a lift from below. I feel having a good amount of space in the open, this place offers one of the best views of the sunset in Simla. They have quite a wide range of items in their menu and one has the flexibility of having a light or heavy lunch as per one's inclination.

Their food is good be it the Pizzas or the Chinese, nothing from their kitchen would disappoint you. Their Shakes and their Cappacinos are equally good.


Drinks and Dinner @ Sol Lounge

After having a good lunch at Cafe Simla Times, there is ample time to stroll around the Mall Road, Ridge and even do some scandal at Scandal Point and finally one can come to Sol Lounge in Hotel Combemere for some evening drinks.

Their alcohol I found is slightly cheaper than that of Cafe Simla Times with Beer being almost 40% less expensive . Also, with some good music being played, I feel this would be the best place to relax oneself over a couple of drinks and snacks. Their menu is quite limited inside but they have a sister concern right outside - Cafe Sol and I'm sure they must be serving their dishes here as well.

They are open till 11 pm at night and for a place like Simla that's well beyond the normal hours and this really helps one in spending a relaxed evening out here.