27 years and counting
Summer vacations for me have always meant 2 months spent frolicking, lazying, playing and discovering the then thrilling hill-station of Shimla. Starkly different than my house in Delhi, Shimla gave me what Delhi never could. Childhood friends who enjoyed spending hours in the sun indulging in innocent childhood games of hide and seek, time spent together as a family (there was only one TV in Shimla which forced the family to sit together :p), unlimited time to read as many books as I want and an opportunity to discover and explore nature.
The traffic jammed streets outside my house in Delhi didn't allow me to step outside without my mom creating an uproar about safety. Which meant playtime was restricted to an hour, the only source to open air was the balcony overlooking the main road.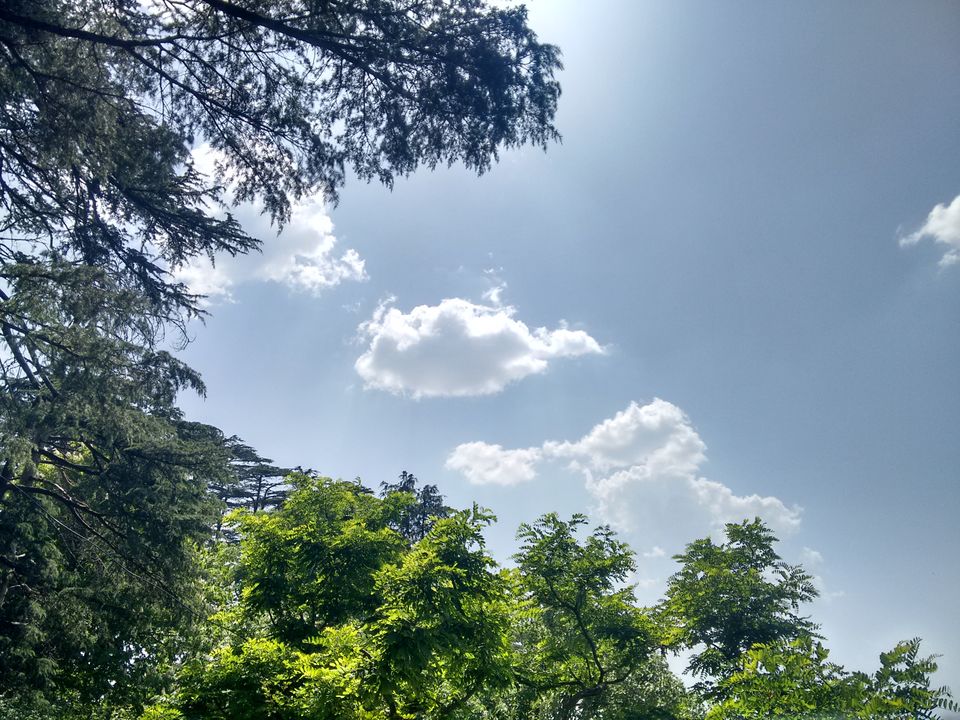 I am extremely grateful to my ancestors for building a house in Shimla; summer would never have been the same. But as is the case with all children, I slowly outgrew the warmth of the hill-station, friends became acquaintances and the chaos of Delhi became attractive. 2 months became 1 month and 1 month became a week; today I struggle to make it to Shimla for a weekend. And how I regret it!
The change
We all know Shimla isn't what it once was. Construction, growth and development have taken over the once peaceful, inviting town and as pissed as I am, I believe all is not lost. Shimla still has lots to offer if you are looking at the right places. Just like any other hill-station, there is a mall road, there is a formidable looking church, scores of age-old restaurants boasting of 70 years of delicious dishes and loyal customers.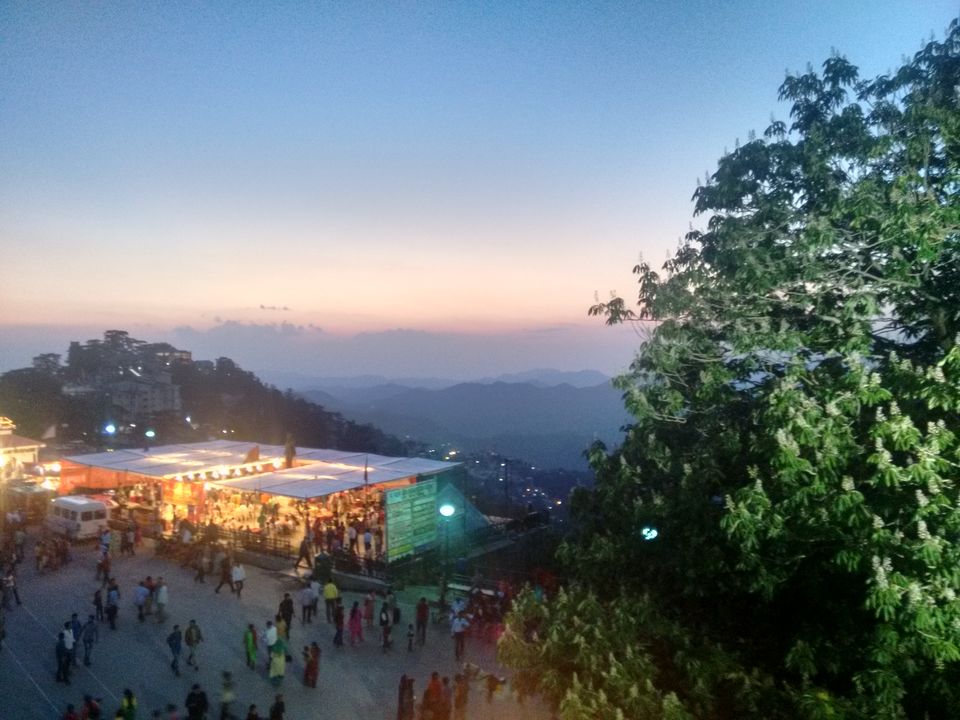 But beyond the usual, in the nooks and corners of this lovely town, there are museums, there are hidden lakes, breathtaking walking trails and mesmerizing picnic spots.
Chances are if you are looking for a break from the city, you will not travel to Shimla; however if by some stroke of luck/misfortune, you do end up in this city - let's see how you can make it worth it.
The unusual lies behind the usual
Kufri, Naldehra, Narkanda Mashobra, Tatta Pani and Fagu are some of the places you will be pushed to visit. Be it to marvel at the apple orchids, purchase tiny, shimmering bottles of jam, for horse rides or to enjoy a meal at the golf course restaurants. While all these things are great, unfortunately most tourists flock to these areas and it gets a little frustrating. Especially if you are escaping the city and find the whole city at your holiday destination.
If you would like to explore places outside Shimla, it would be great to just set out on a drive towards one of the popular tourist destinations and stop wherever your heart desires. It may sound lame, but I have had the best experiences in the middle of nowhere. Though Shimla is brimming with buildings and half constructed structures, places outside are still shining in their myriad colours.
Hatu Peak, located at about 75 km from Shimla was one such discovery. A few km ahead of Naldehra, this lesser known peak is the perfect spot for a leisurely picnic. Though the drive/trek to the peak is slightly tiresome (the car goes only till a certain point) it is well worth the effort. There are no restaurants there so do carry your essentials.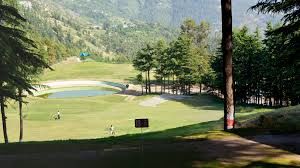 Another surprising discovery and my favourite was on the way to Kufri. As we were making our way up the steep road towards the restaurants, annoyed yaks, loud kids and chattering families, frustration was setting in. We decided to skip the chaos and drive ahead, beyond the parking. As we made our way into the forest for an impromptu walk, we heard the sound of water and yelped in joy. A few minutes later, what greeted our hopeful eyes was a gently flowing stream! Unfortunately it is difficult for me to explain the exact route (since things change every year here) but if you ask the locals and they are in the mood to share, who knows you can enjoy a lovely picnic right beside the stream.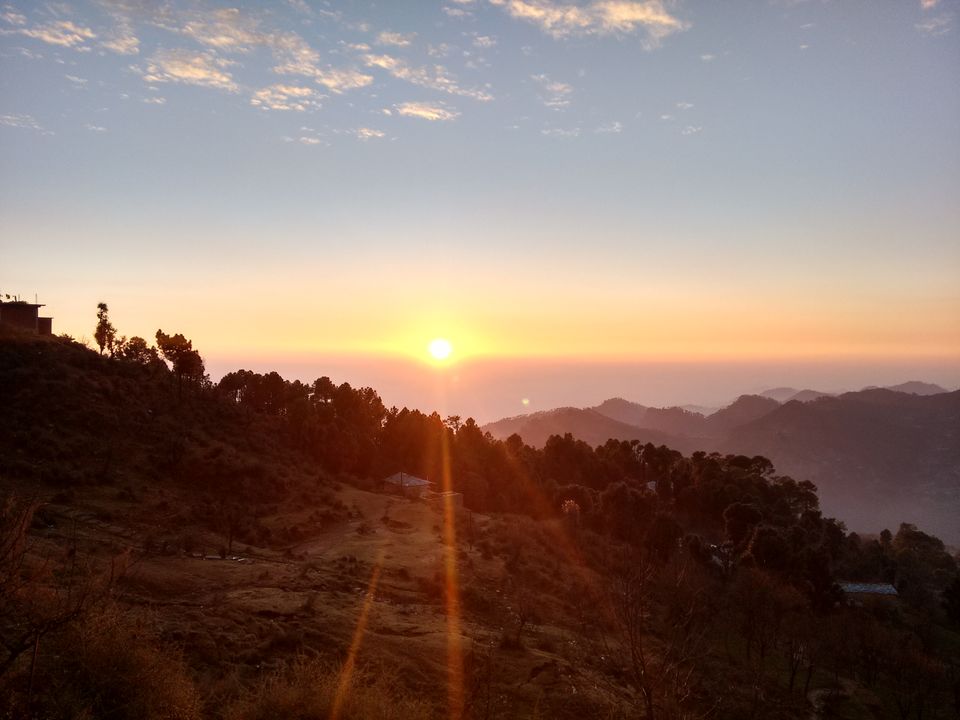 If you are not restricted by time, you can take the road towards Sangla Valley. Keep asking for the route lest you miss your turn; though that's not such a bad plan! Though Sangla is about 9 hours from Shimla, an hour into the journey will welcome you with meadows, small water bodies and little villages. The drive is stunning and the road offers you many picturesque spots to stop and enjoy the cascading mountains and lush greenery.
Town hopping
If you are short on time and don't want to head out, the town offers much to explore. Though all of it may give you the feeling of 'done it and seen it', there are small surprises awaiting you. My only request would be to explore with an open mind. Don't find faults in the city and who knows you may end up enjoying your vacation.
Shimla's mall road is unlike any other, which actually is quite upsetting. Filled with high-end brands, this no-vehicle zone is not the most fun place to shop. Since everything is available in metros and big cities, you can try shopping at Lower bazaar for great bargains, Lakad bazaar for lovely wooden knick knacks, trinklets and my favourite, the Tibetan Market for awesome steals. To add to it, the girls at Tibetan Market are such sweethearts, if you are polite to them, they'll give you free fashion advice that will REALLY help. #truestory
Food love!
Oh Shimla has tons of food love to spread! Besides the mandatory softy on the ridge, there are umpteen choices for foodies. As a food lover and for other food lovers, listing down a few:
Sharma Chaat Bhandar
This may be a little tricky to find but you CAN'T miss the divine chaat, bhel Puri and gol gappas he serves. Take the road going upwards, adjacent to the church. At the end of the first curve, you'll see a row of chaat walas, if you can spot Sharma Chaat Bhandar, go for him or pick any of the stalls for your yummy snack.
I repeat/request - please don't miss this.
Shimla has the best sizzlers. I am a foodie and I have tried many restaurants all over the country but their sizzler is the best! It's different, unique and the sauces are a blessing for your food buds. Do try the baked vegetables as well. The restaurant is on the mall road towards Scandal Point.
Aah! My mouth is watering as I write this (also it's time for lunch :P). But the biryani served here is absolutely the best. The flavours are distinct, the dal makhani is a perfect combination of cream, spices and love! It's on the mall, right opposite Scandal Point.
One of the newest entrants to Shimla's growing list of restaurants - Wake and Bake serves the best pancakes in Shimla (perhaps the only place that serves pancakes). Though, I am a vegetarian, I have heard that their bacon dishes are out-of-the-world. Do try their cold coffee and chocolate shake. Yum! It's on the mall road, opposite Gaiety Cultural Complex.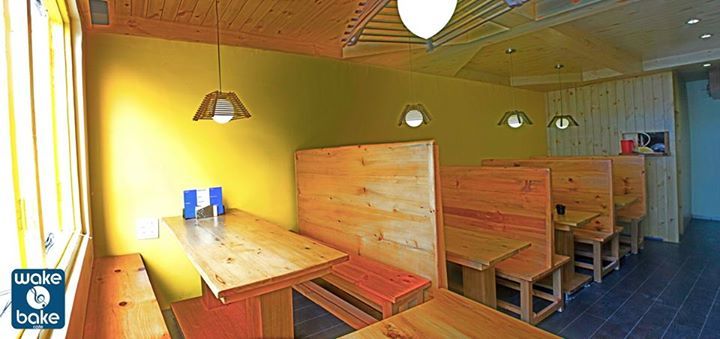 Another new addition to Shimla food trail, Cafe Simla Times is absolutely perfect for a sunny, bright afternoon. Their outside seating is comfortable and overlooks the mountains and the immensely blue sky. Try the pasta, the pizza and their starters along with their cocktails. Though the café may remind you of the myriad cafes in the city, the view will more than make up for it. It is located ahead of the lift, towards State Bank of India.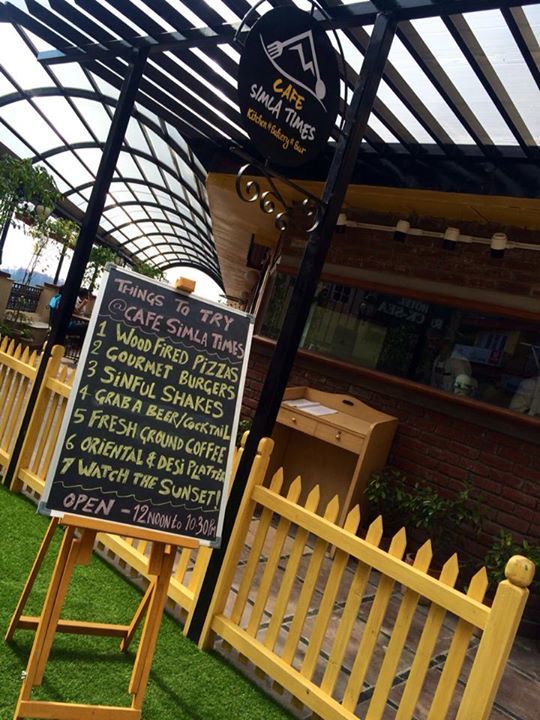 So all you travellers out there, give Shimla another chance and surprise yourself. Trust me there is more to the Queen of Hills than loud tourists, crowded hotels, a boring mall road and rows of buildings.