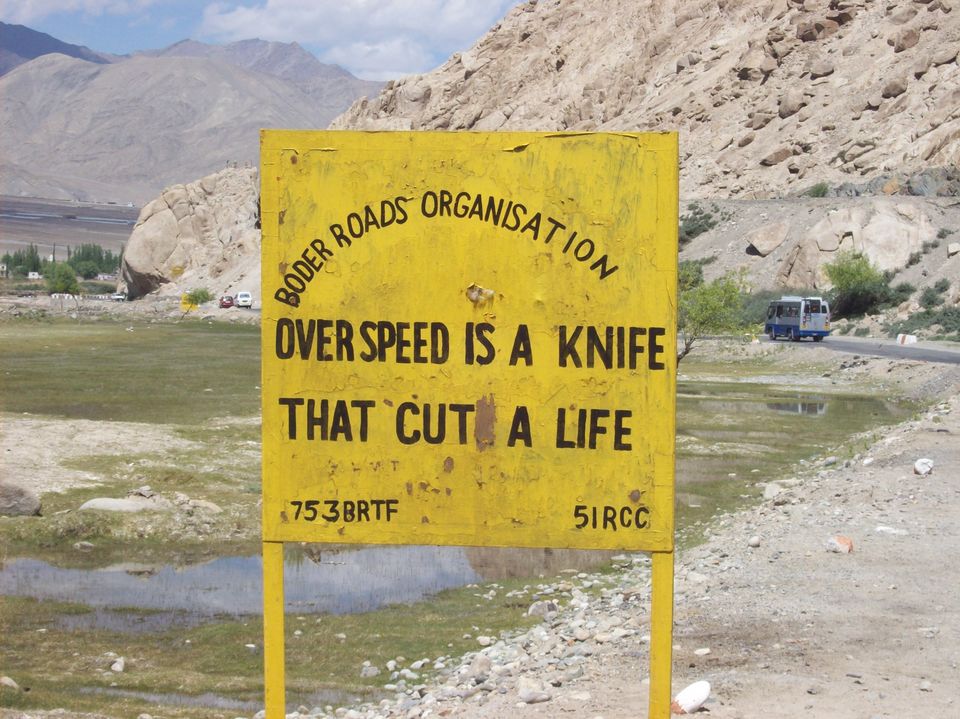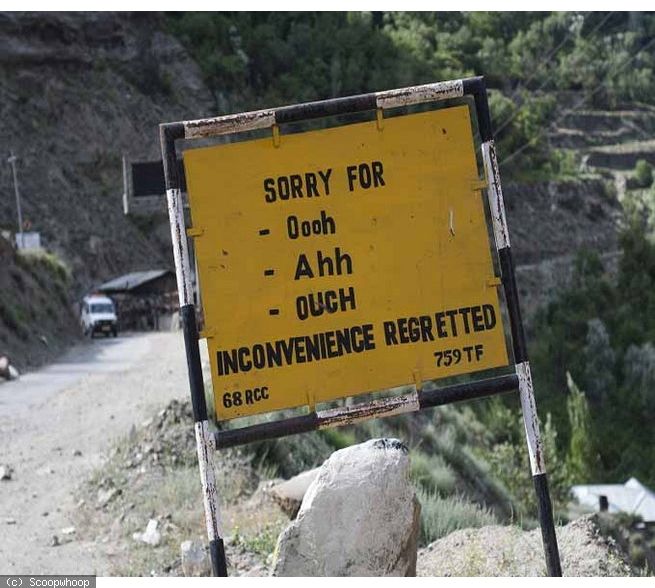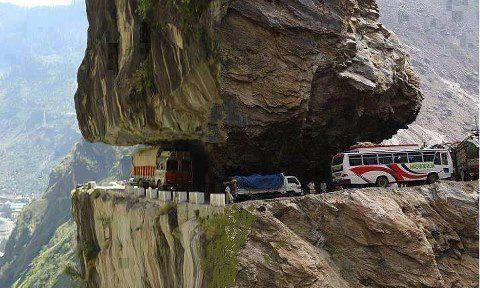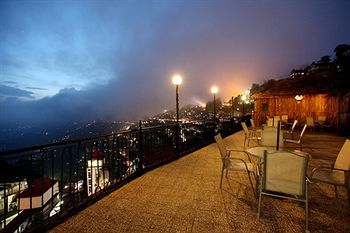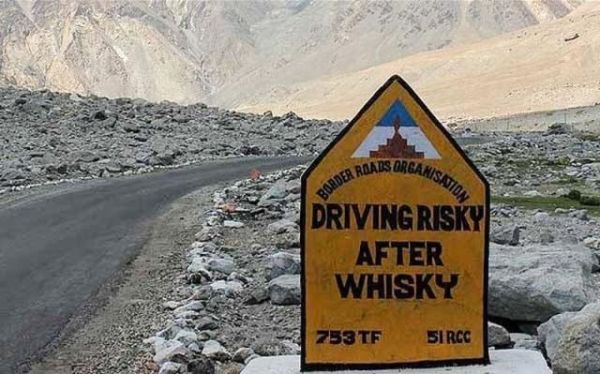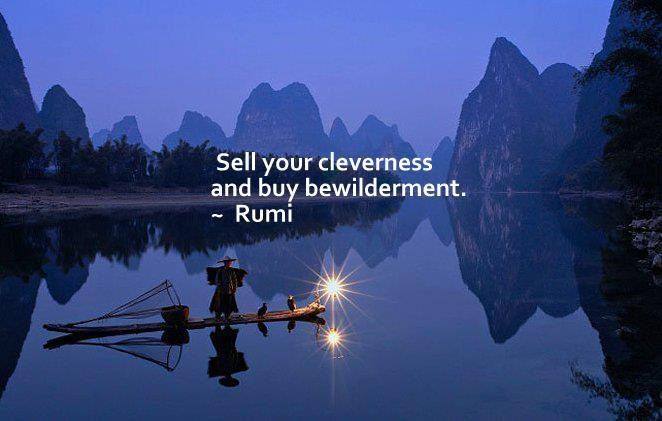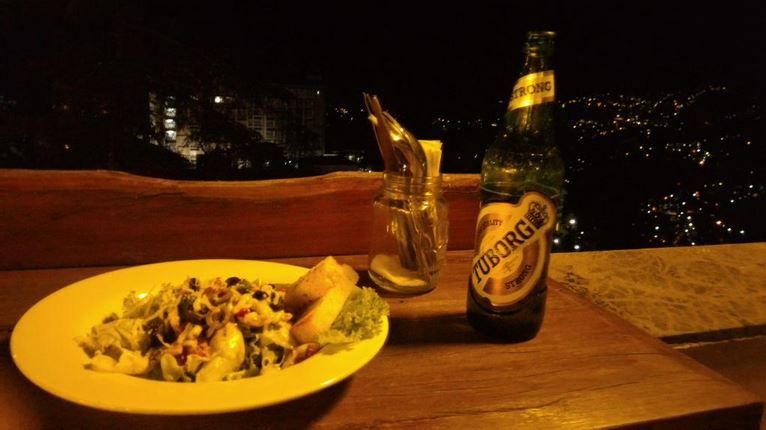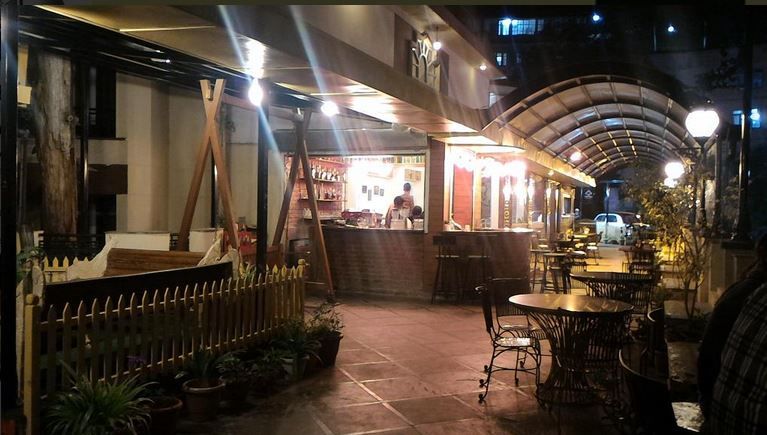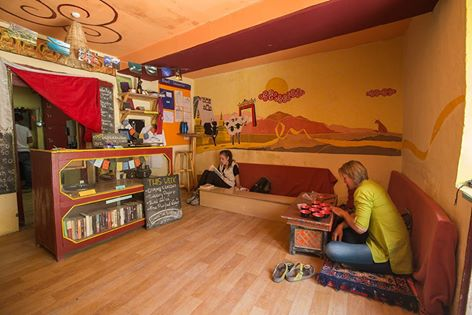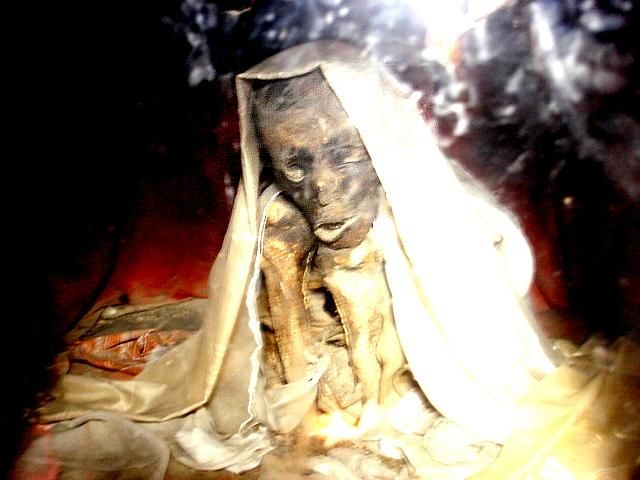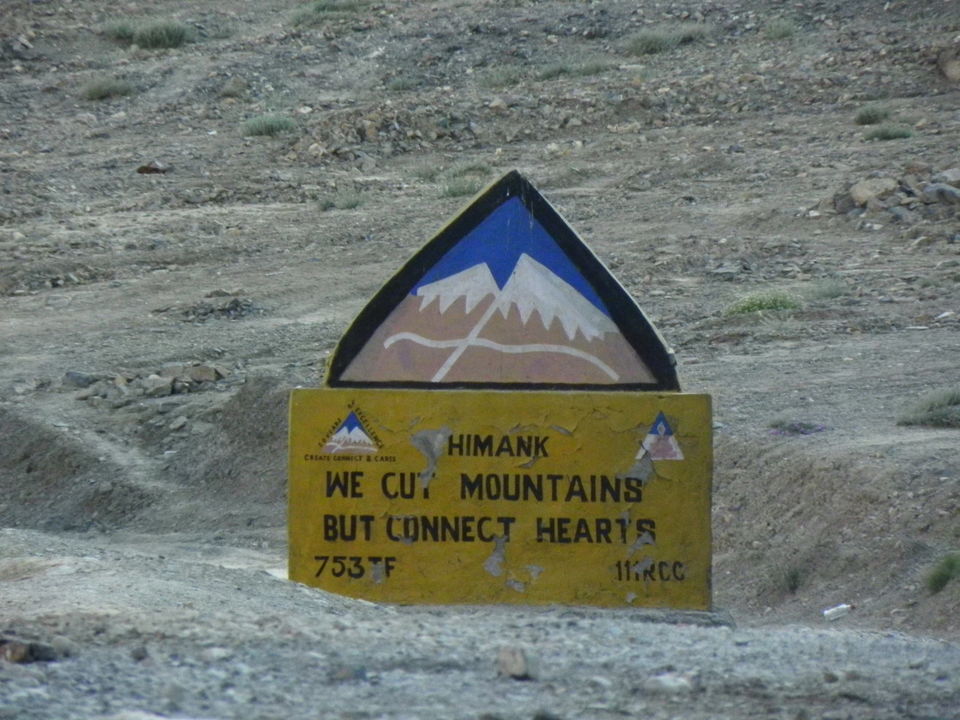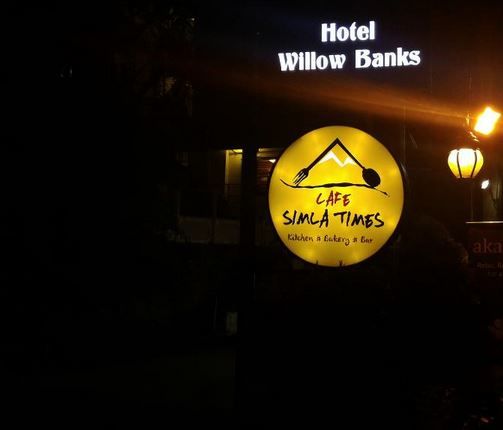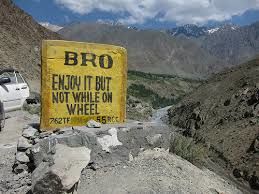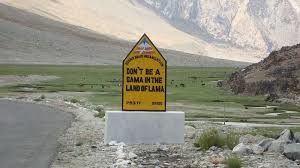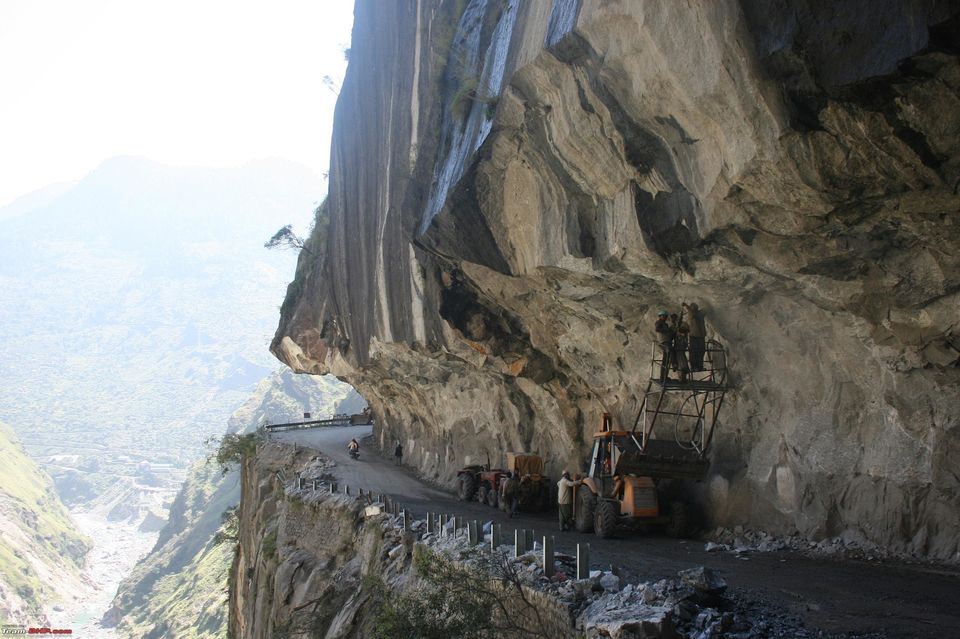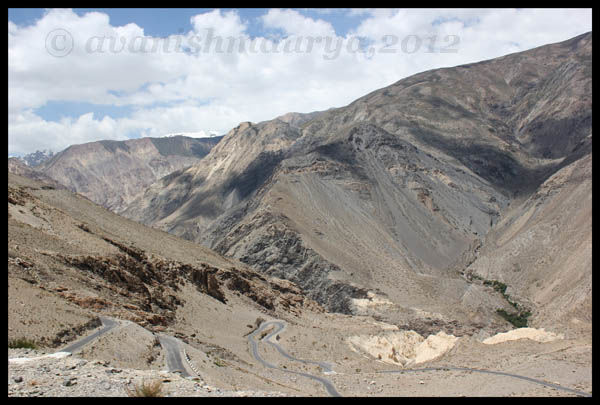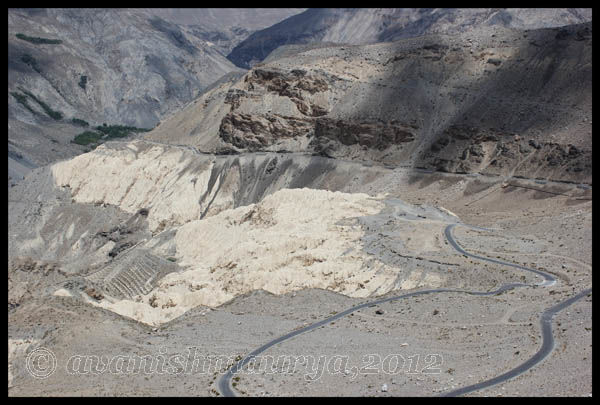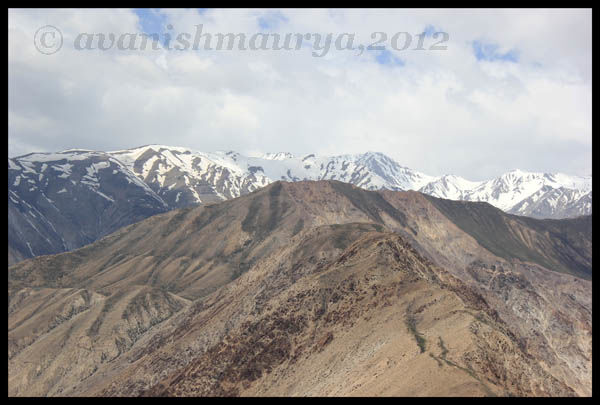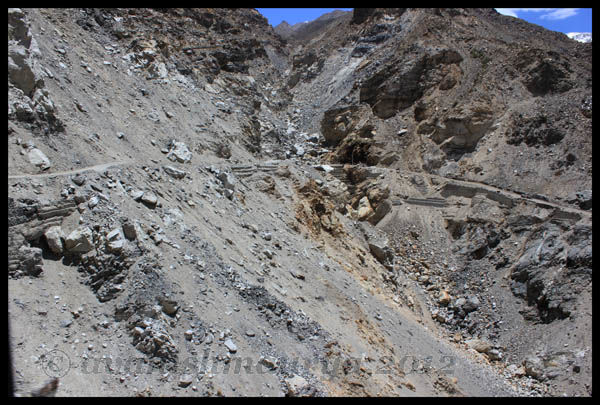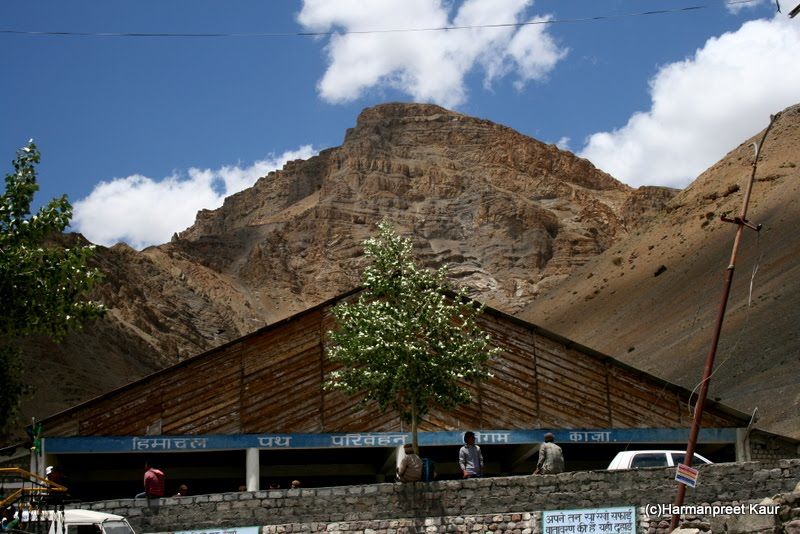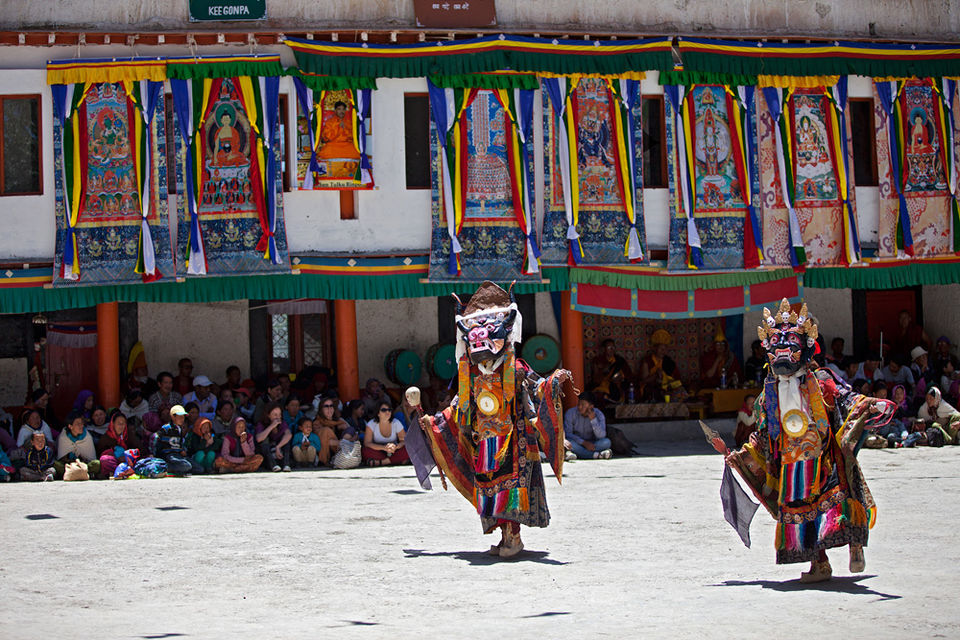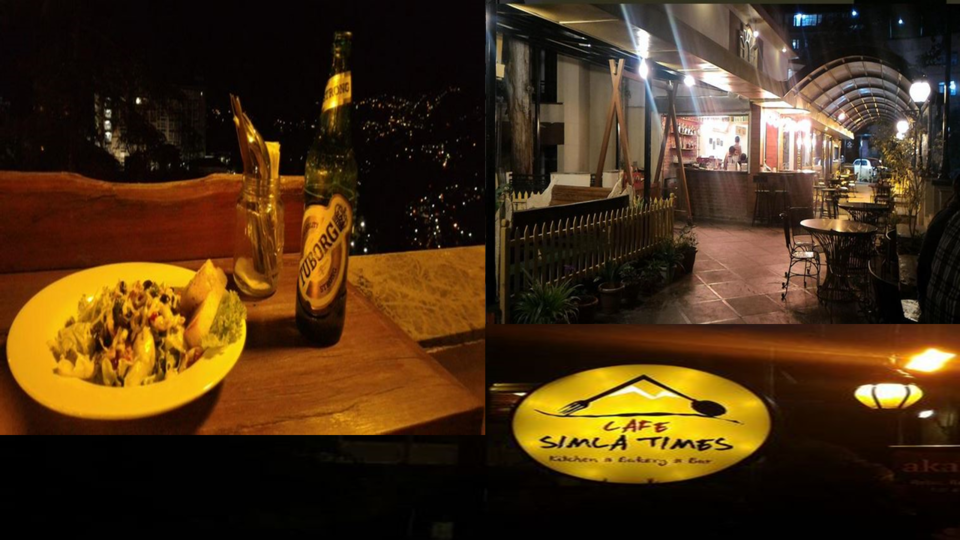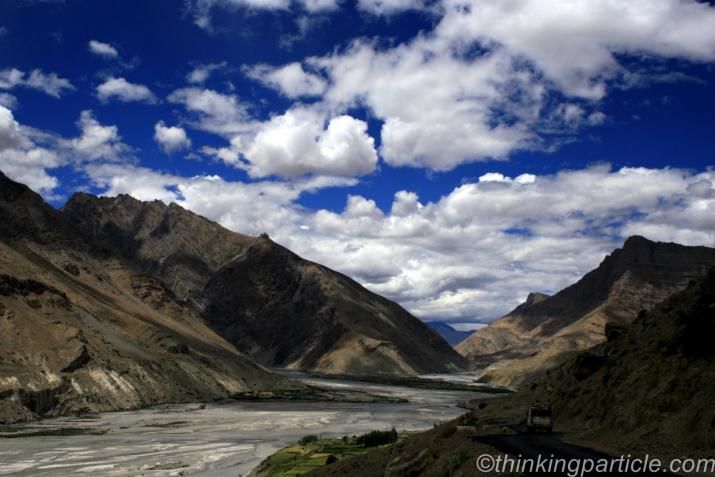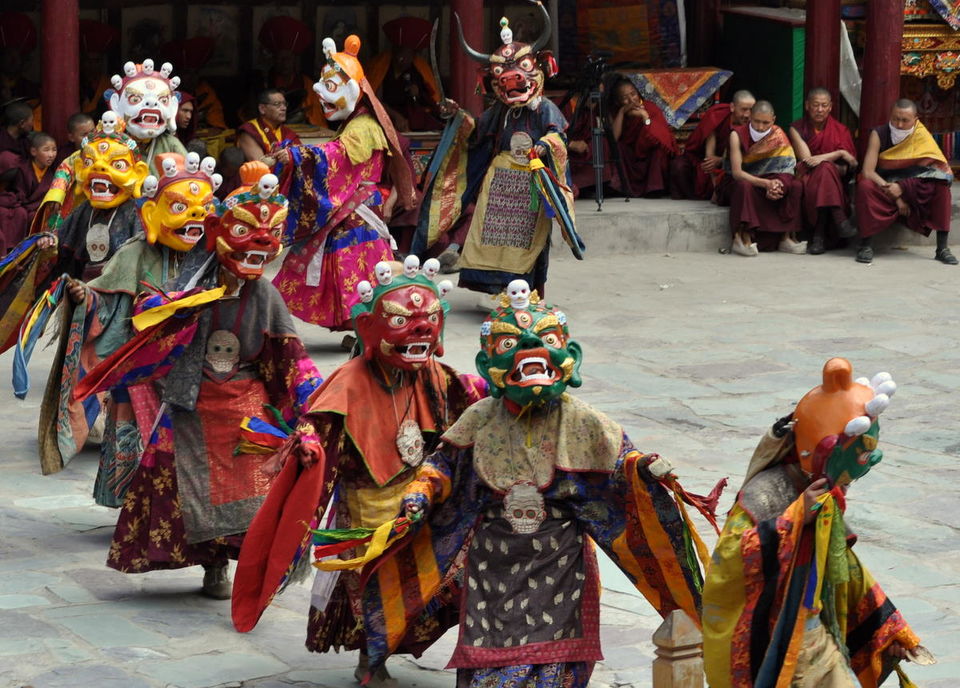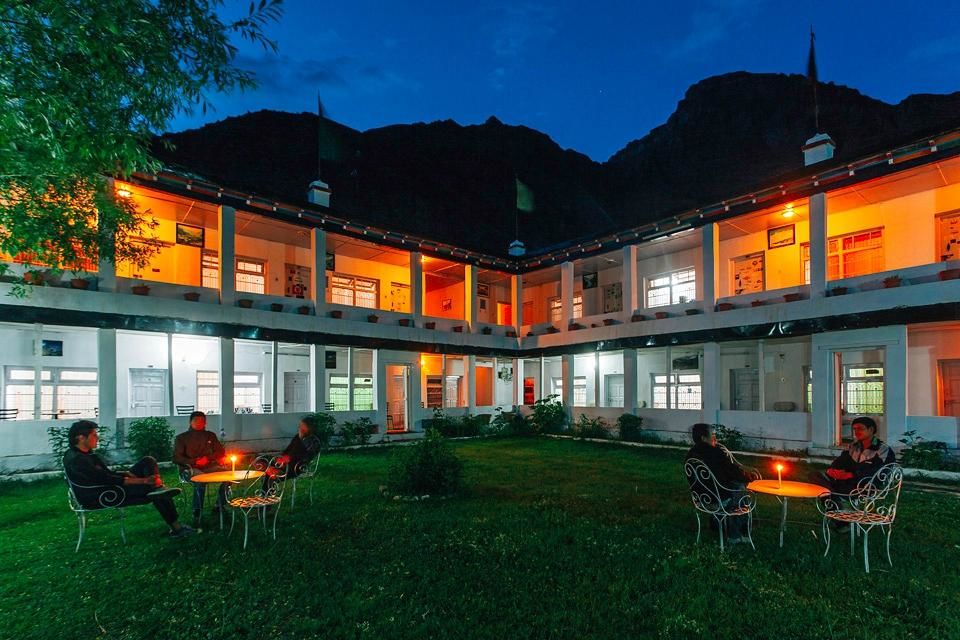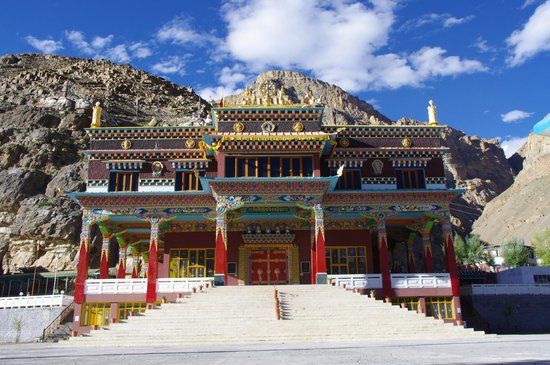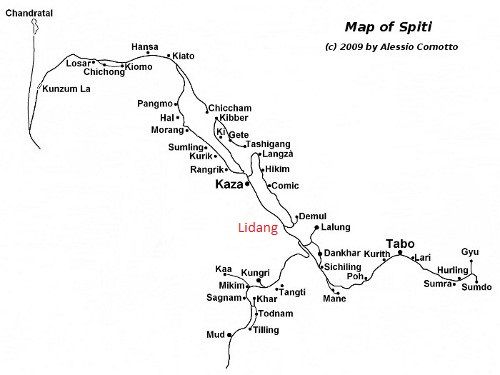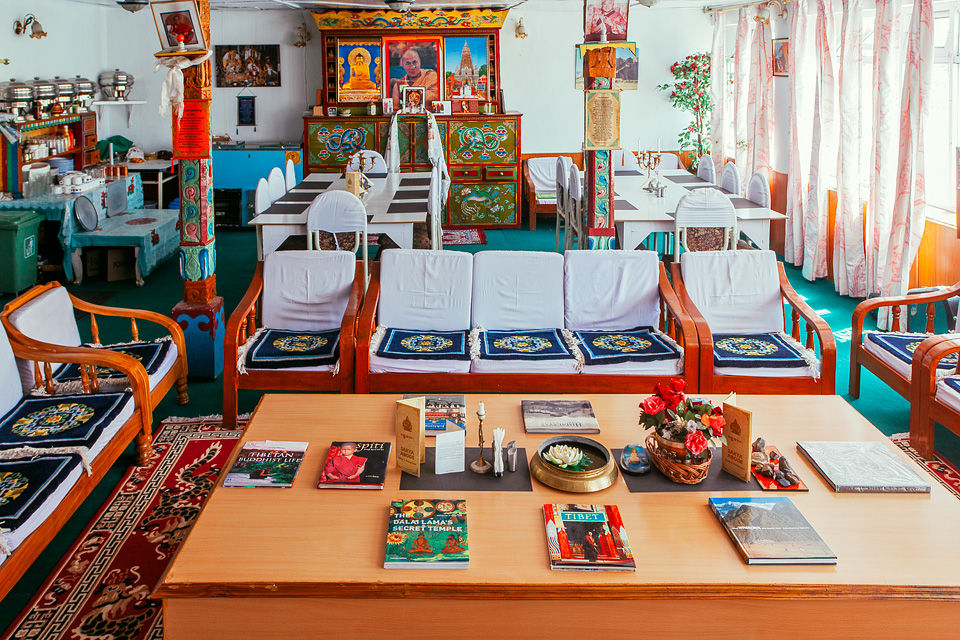 Read part 1 here or on my blog here. Camera lost, so pics belong to fellow travellers who I met on the trip or credit has been given if taken from the World Wide Web. Part 2 below.
--
There's just one bus from Reckong Peo to Kaza every day at 7AM [11 hours, 330INR]. And it's not just a bus, it's the lifeline of the region in every sense of the word.

It serves as the only newspaper delivery mechanism with the driver promptly 'delivering' neat bundles of 1 to 3 newspapers rolled up and tied together with rubber bands from a moving bus. It serves as the only vehicle carrying officially sealed bundles of India Post without supervision to far flung post offices (including Hikkim - world's highest post office at 14,400ft - routed through Kaza). It serves as a lot more, best understood by talking to Mr Mohan Singh - one of the four conductors on the route - well versed with the region.

Talking to locals is the only way to learn about Spiti, which, with a population density of less than 2 people per sq km, is a land of stories that didn't find their way out. Take out the-relatively-easier-to-live-in Lahaul and what remains is a land of criminally few people and vast stretches of almost virgin beauty.

"Hunooz Spiti Dur Ast" - Nizamuddin Taulia
If the roads from Rampur to Peo were dramatic, I was in for the proverbial roller coaster. I got a ticket only till Nako, which looked somewhere midway on the map. The Nako village [Alt 12000ft, Population 572] and the Nako lake after a short trek, which I got to know later, would have been a fantastic option to explore. But after being forced to miss the Kinnaur gems of Sangla [9000ft], Rakcham [10000ft] and Chitkul [11300ft], I wasn't destined to explore Nako, too.

I was not feeling well at all. It wasn't mountain sickness, though. It was the fact that I needed to use a washroom urgently and the roads weren't helping. After a couple of hours that seemed like an eternity, the bus stopped at a sleepy highway village of Spillow.

'Strictly for 10 minutes,' shouted Mohan Singh.
The short clip shows the roads between Spillow and Pooh. The roads are pretty much the same from Peo to Spillow, too.
Almost in slow motion, I ran down the bus and then a small hill with a bottle of Kinley and the Dettol squeezy handwash, which by the way, is the biggest invention by mankind since sliced bread and condoms. A few minutes later, I personified world peace.

No adjectives or pictures can do justice to the incredibly humbling experience the rest of the journey was. It can only be lived. Especially the last hour before we leave the district of Kinnaur and enter Spiti would remain in my memories as the most beautiful mountains I have ever seen.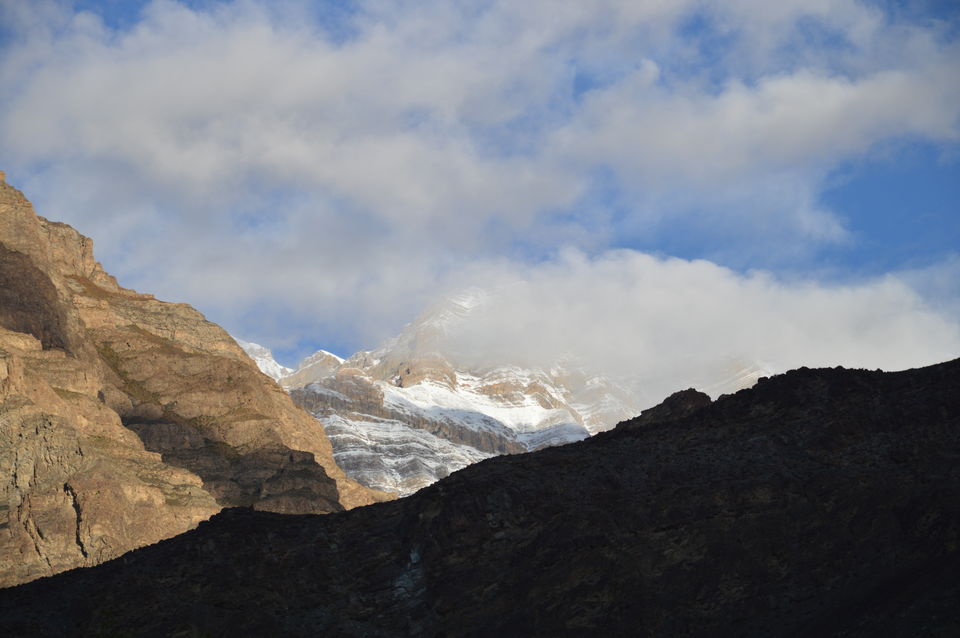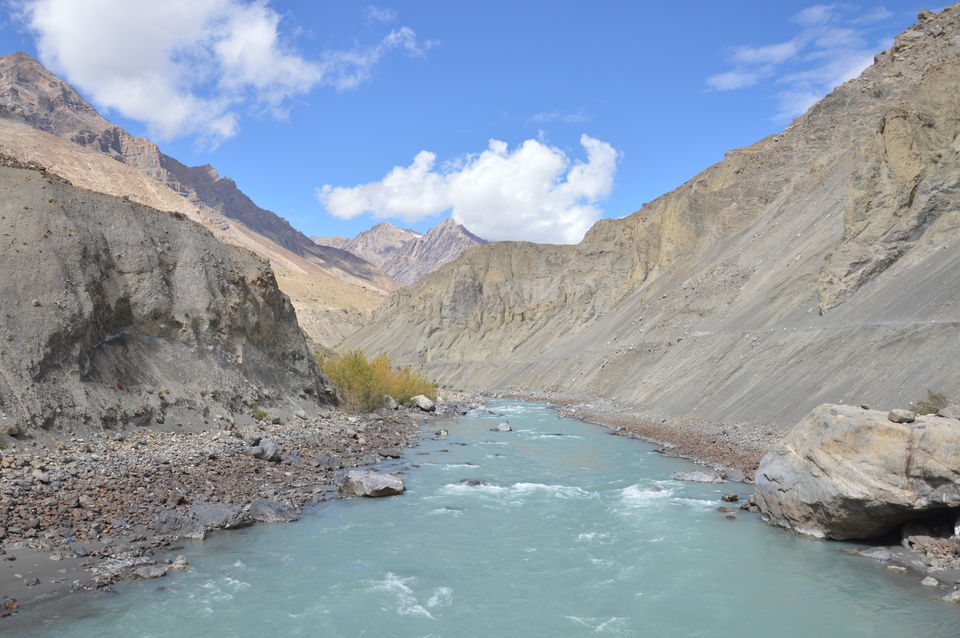 Pics coutesy Sagar Bolbhat, a friend I made on the trip
I didn't get down at Nako and got a ticket till Kaza. The bus stopped at Hurling [4000 ft], the second village of the Spiti district after Sumdo, for lunch. It was where I met Dorje from a village called Chandigarh in Spiti who regaled me with Spiti stories.

One of them was about Chandigarh, the 'newest' village of Spiti around 50 years old. It had a population of 250, huge by Spiti standards. It was during the Chinese invasion in the 1962 war that the Indian goverment decided to relocate some people closer to Indo-Tibetan border to the plains of Chandigarh and Mohali. Not willing to leave their home soil, the villagers from several small villages set up the settlement on the highway and called it Chandigarh!

The other story was about a living mummy in a village called Giu which was 10km away from the place we were having this conversation at. Apparently, a buddhist saint asphyxiated himself with his knees to achieve the supreme form of transcendental meditation in the fifteenth century. In the 1975 earthquake, the mummy got washed up in the Spiti river only to be discovered when a ITBP digging shovel hit it on it's head and it started bleeding. The proof of the pudding lies in the fact that hair and nails still grow on the mummy's body!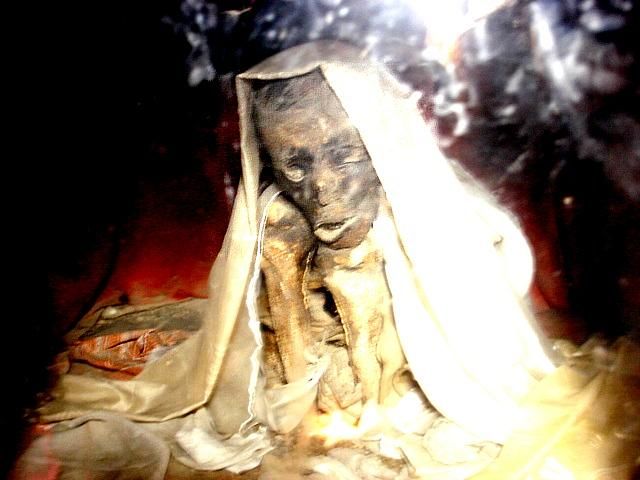 One of the only 11 'mummified' Buddhist monks that somehow didn't get destroyed by the locals fearing the Chinese post the Cultural revolution. Carbon dating confirms the times of the 15th century. [Pic courtesy trekearth.com]
Planning to do Giu along with Tabo, I sat on the bus only to find myself catching forty winks involuntarily and wake up suddenly every few minutes to look outside and marvel at an entirely different terrain than the last time I woke up. The experience, in itself, was a unique one. It was almost a trance, with the night's sleep catching up with me in funny way.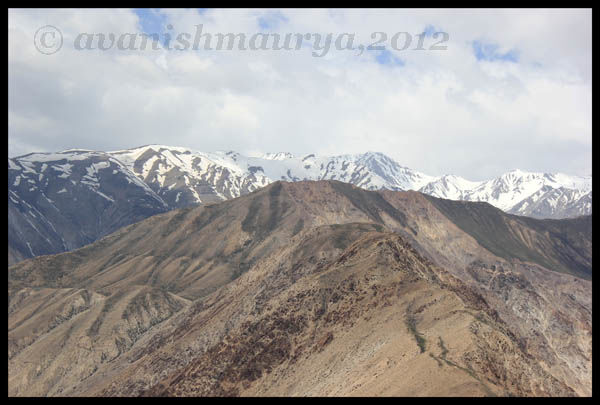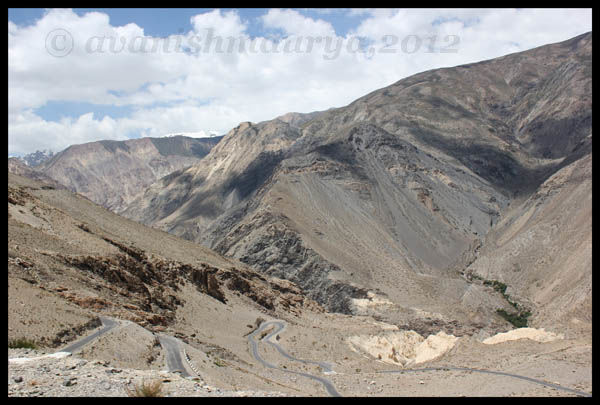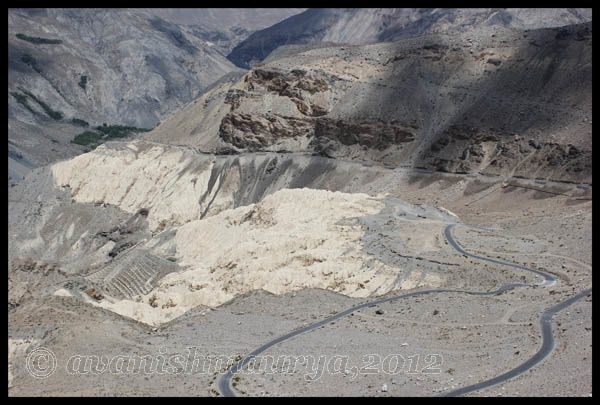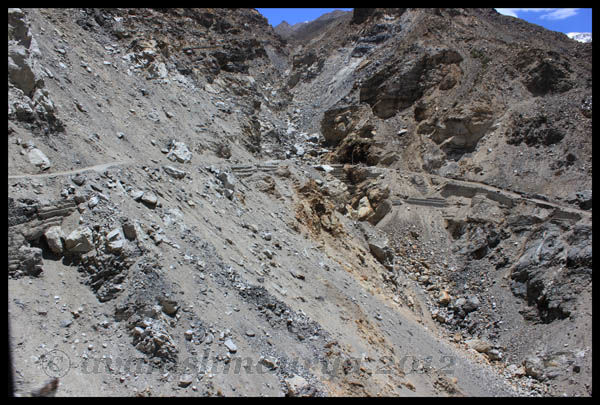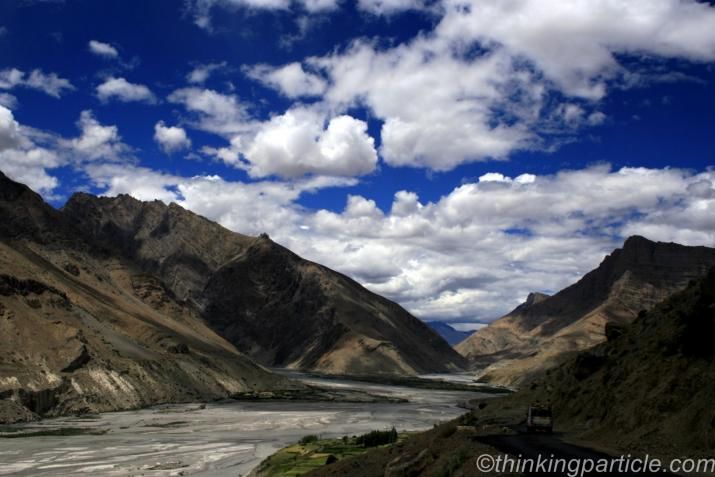 Photo credits already taken by the photographers in the pics
Almost used to not having proper roads in the much more hospitable plains. I was pleasantly surprised by the work done by BRO and ITBP in such hazardous terrains. Hats off, to not just their willpower but also to their weird sense of humor exemplified in small boards that one finds all along the way.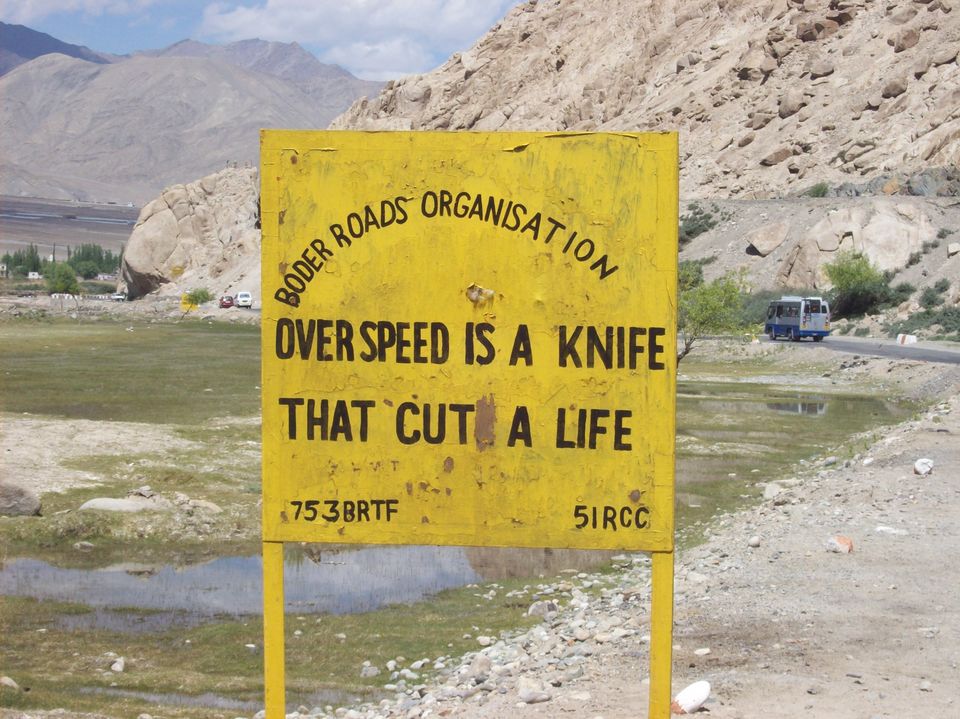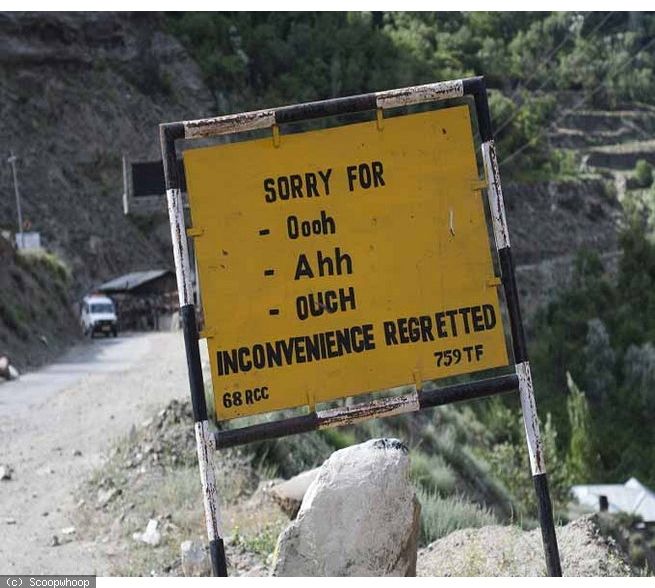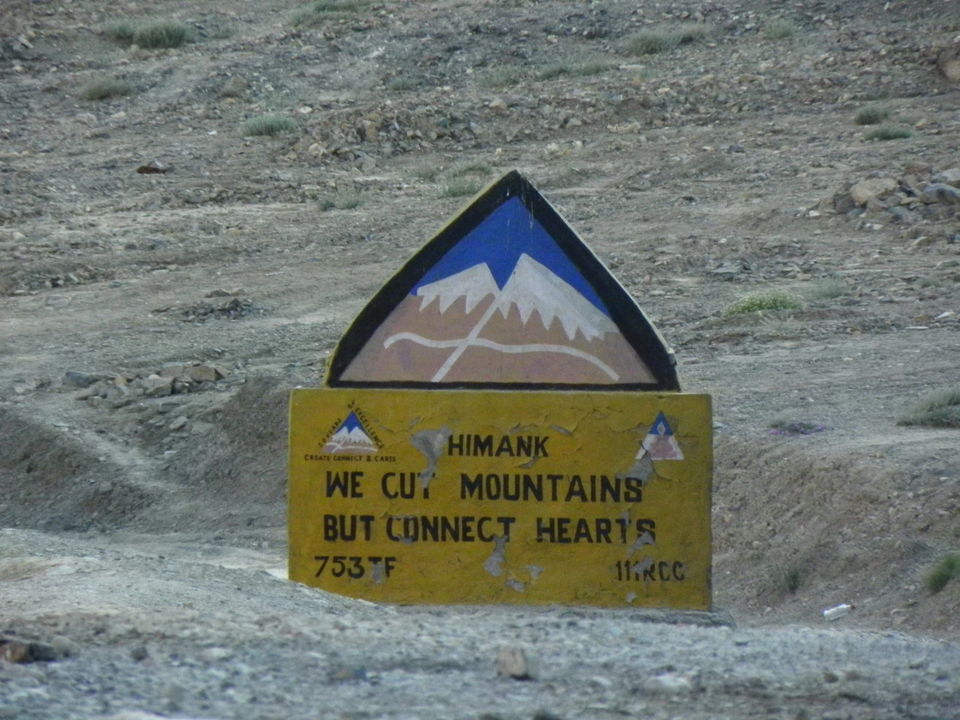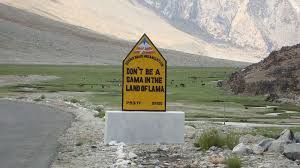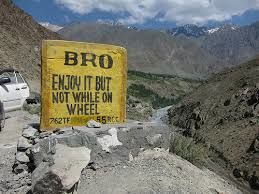 Their acronym makes everything just so cool!
At around 7PM, the bus reached the much awaited basecamp for the next few days: Kaza [12000 ft, Pop 3000]. Fell in love with the place the moment I got down the bus!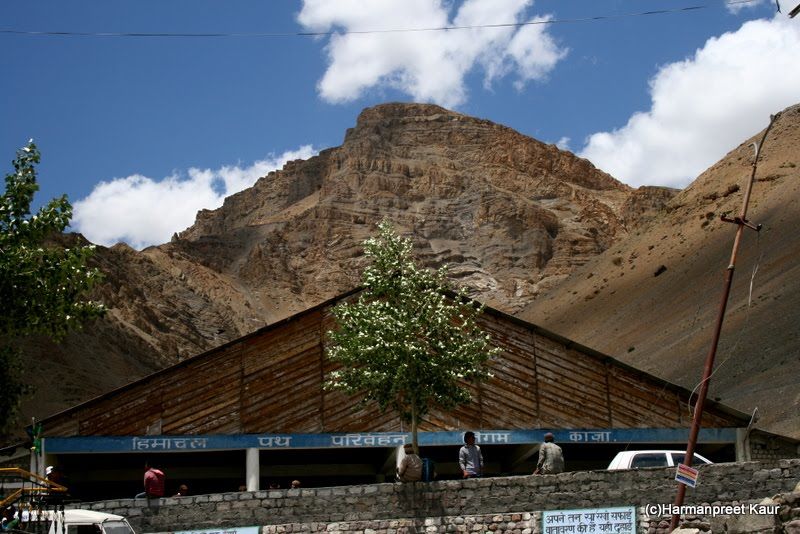 Kaza Bus Stand [Pic courtesy human-vagabond.blogspot.in]
Met a couple from Sweden in the bus who told me about the two best places to stay in Kaza: Sakya Abode and Deyzor. Tired like a dog, I buckled up and started walking when I came across the best little thing in Kaza: Sol Cafe.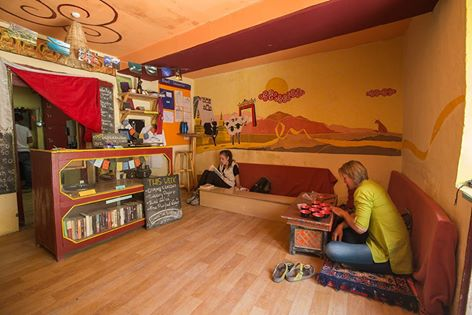 [Pics courtesy Ecosphere]
Stopped by to have a cup of some seriously good coffee and met some great people, in turn. I would spend all the post-travel evenings that I would spend in Kaza in this little place meeting more interesting people than I could have ever imagined. The Seabuckthorn tea [50 INR] steals the show with the special Sol Sandwich [80 INR].

Sol Cafe, along with Taste of Spiti, is run by Ishita of Ecosphere for the last 12 years on the sheer strength of her iron will. They are 'developing the ecological and cultural conscience' of Spiti promoting eco-tourism, sustainable livelihoods and seabuckthorn - a local berry that's supposed to be awesomesauce for our health. It's run through a well-oiled chain of volunteers who participate in short or long term assignments on things as big as conservation development and as small as running the Sol Cafe. [Know more about the enterprise, which is no longer not-for-profit, here] It is here that I made friends with Abhishek, Shaishavi, Vera, Tien and Sumant with whom the mountain ropeway at Chichum was an experience of a lifetime a couple of days later.

It was here that I also got the much needed roadmap because it was getting increasingly confusing with all the stories and I desperately needed to put things in perspective using a map. The 10-rupee map that made everything crystal clear looked something like this: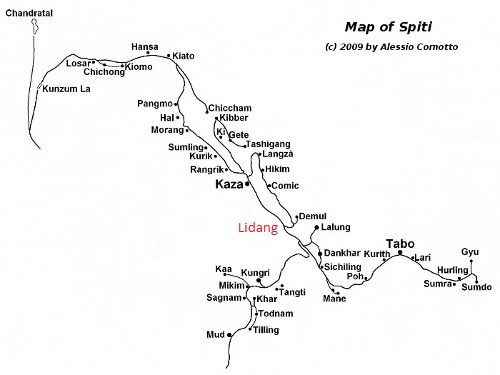 Fingers crossed, I next went to the infamous Kaza ATM, only to find it out of order. Little did I know that it would not be working for the next four days and I would not be able to check out of the hotel till a wonderful couple from Chandigarh bail me out! 
It was then when I overheard people talking in Spitian and the only words I could hear were 'Spiti Festival'. I took a chance and asked them what were they talking about and it happened to be a question of amazing consequences.
Serendipitous as it might sound, it was the penultimate day of the Spiti festival: the annual cultural/sports extrvaganza of the district where people from all the villages walked tirelessly up and down the mountains for three consecutive nights in the dark and assembled in the Kaza Government school.
The folk dances were breath taking and so was the innocently explosive response of the crowd after every performance. I had seen the likes only in pics in the online travelogues. Witnessing them firsthand blew me away. Below are some pics from the Spiti festival - absolutely not doing justice to what the experience was like.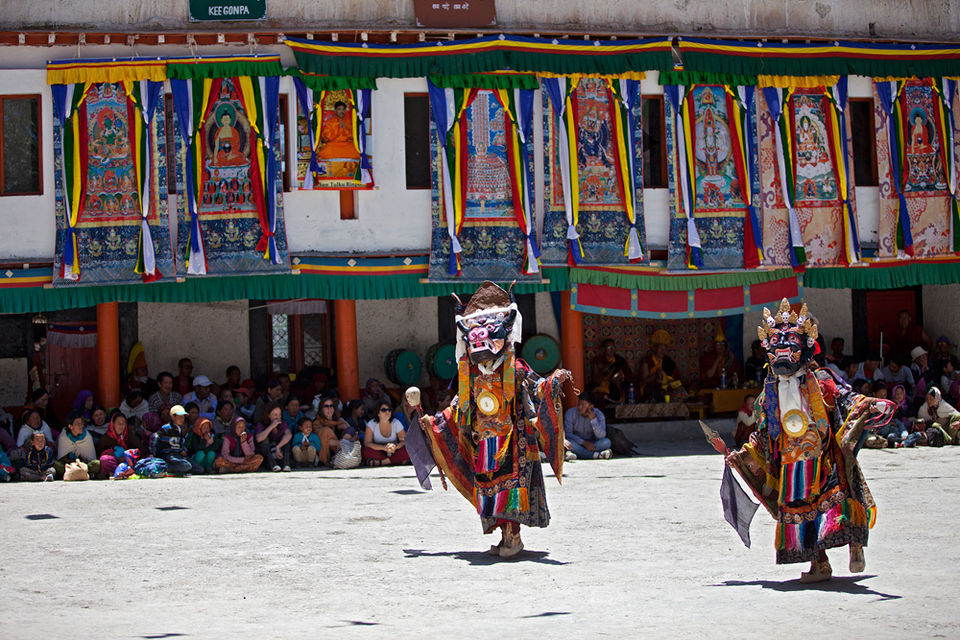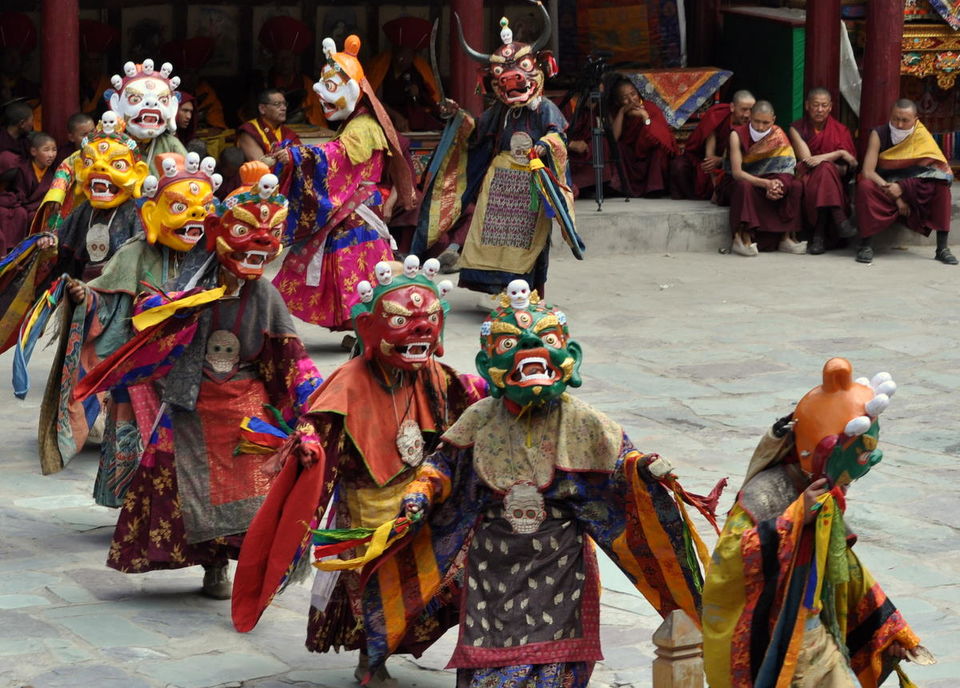 It was pitch dark till the time I decided to move on to the hotel. There was no electricity in the village and the only sounds were those of a few travellers and a lot of dogs. The mountains still looked majestic! [I try finding other adjectives for them but there's nothing - not even one - that does justice other than majestic] 
With a torch for company, I would have gone to every corner of Kaza before finally stumbling across the hotel Sakya Abode which, for future references, was next to the Sakya monastery.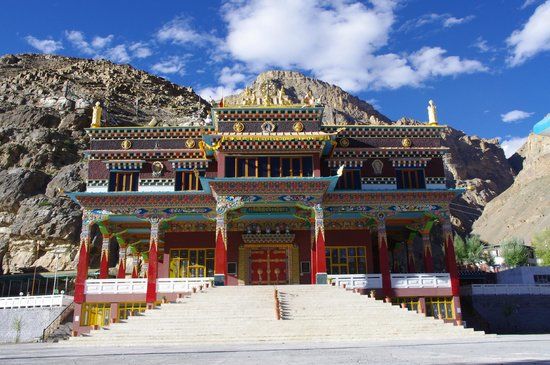 Sakya Tangyud monastery [Pic courtesy Rudolf Schratter, Tripadvisor]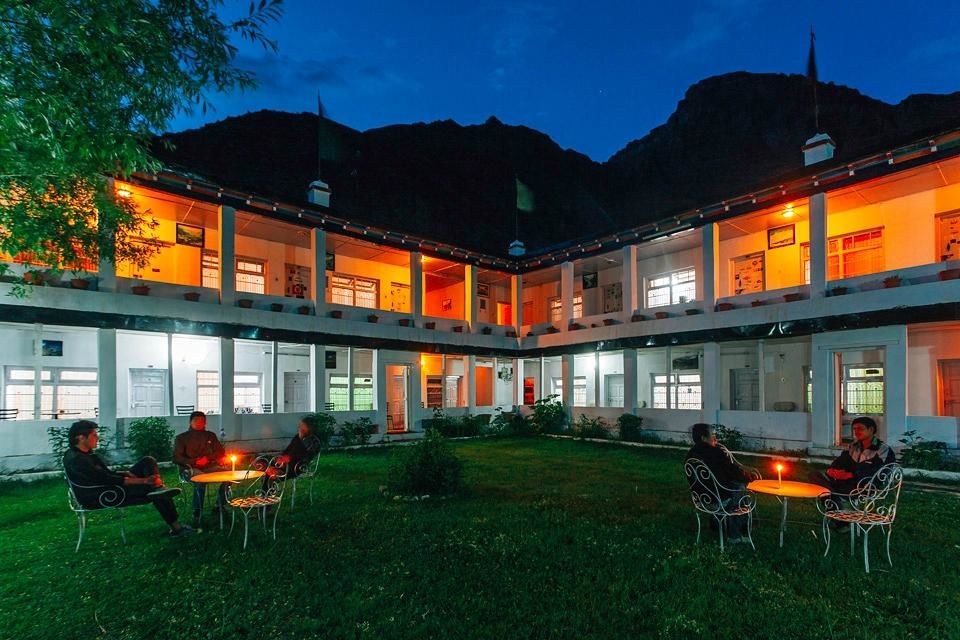 Sakya Abode, though not looking as beautiful without electricity, is still the best hotel in the district [Pic courtesy - Tripadvisor page]
I was told that it was impossible to get a room in Sakya without prior booking but I was lucky to get one, though I did see many of my co-traveler friends having to switch hotels because Sakya Abode was pre-booked!
Hotel food is so damned good that when I was came back to Kaza and didn't get a room here, I stayed at the hotel next door so that I could get food here. More importantly, the dining area is just too good with amazing coffee table books and retiring travelers with whom one can share a conversation or two with ease.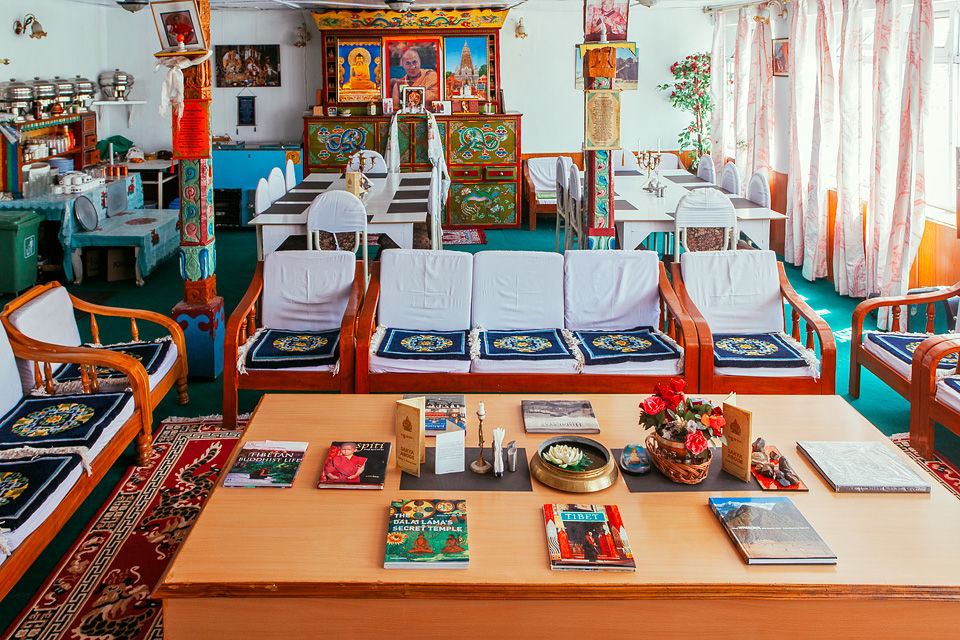 Dining area, Sakya Abode [Pic courtesy hotel website]
It was here that I met Mr Tsering Bodh, the property owner who also runs two other properties and organises camps, treks and all things in and around Spiti with several collaborators online. He is a rockstar with proud Spitian roots and a Delhi education. He knows what he does really well and is down to earth like few others. He happened to play an important role in my journey. 
It was also here that I met Poonam, the stud caretaker-cum-waiter from Assam who loves spending 6 months every year in Kaza!
I got a room downstairs for Rs 1000 a night, which Tsering reduced to Rs 900 at the time of final bill! This, by the way, is super expensive by Kaza standards where you can get a room for as low as Rs 200 and an equally comfortable room as Sakya Abode would cost Rs 600. 
But I'm glad I stayed here as some of the people and the resulting experiences I met here probably changed the way I think forever.
[To be continued in Part 3...Spiti Festival, Key, Kibber, Chichum, Langza, Komik, Dhangkar, Tabo and back to Kaza]