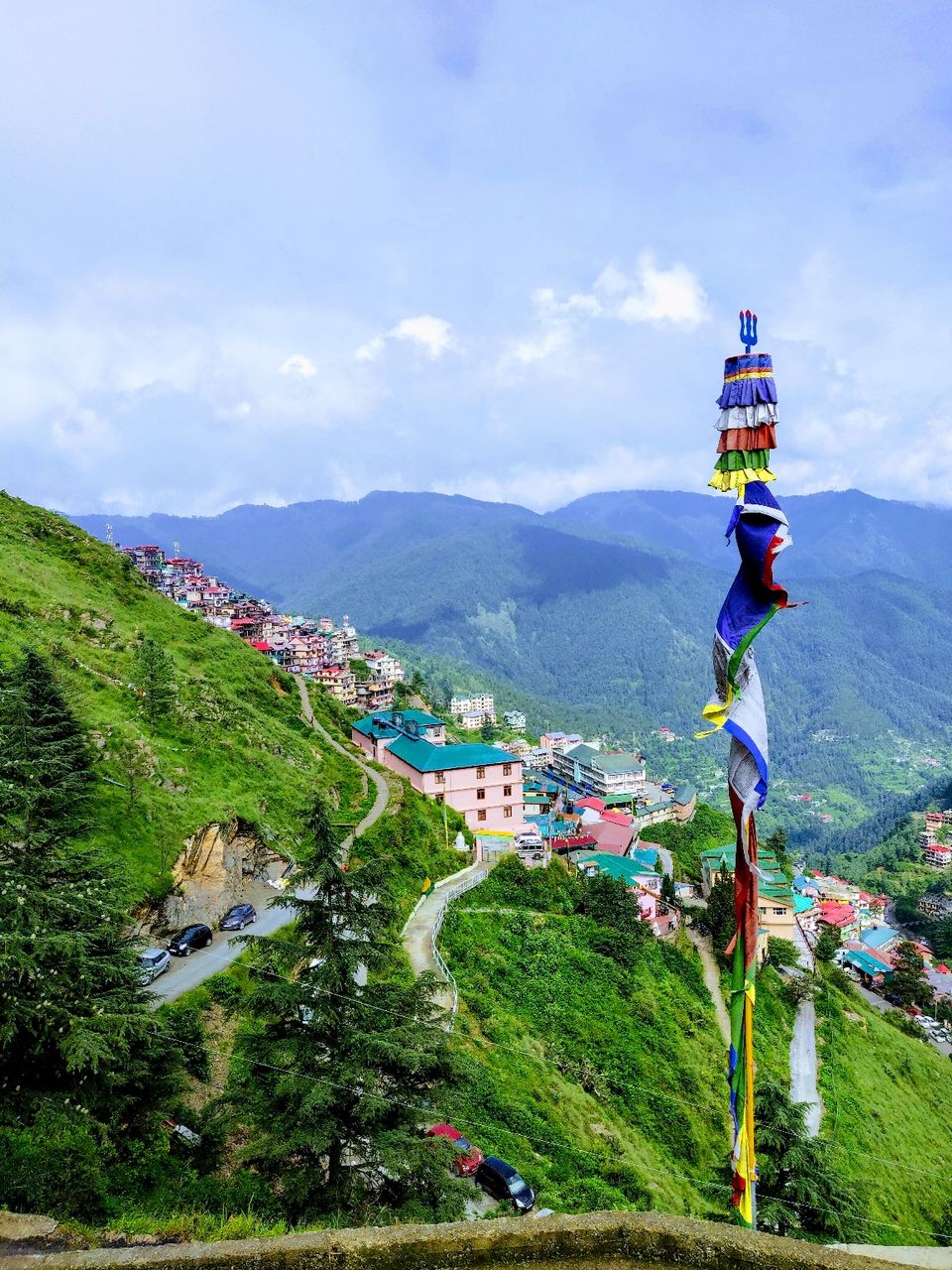 Generally people travel to Simla for a leisure holiday and spend at least a couple of days out there to make the most of this beautiful hill station. But in case one happens to get only one complete day in Simla, a lot of places can still be covered and be marked off your checklist.
The most important thing for that would be to ensure a early morning so that the day can be fully utilized. Also, Simla being a hill station there is very little scope for extremely happening night life.
Sunrise at Dinghu Mata Mandir
Get up early before Sunrise and head straight to Dhingu Mata temple to get spectacular views of sun rise from here. Although there is also the more popular Tara Devi Temple but that is slightly off the route and would consume a lot of time. One has the option of taking some 100 off steps to the Dhingu Mata temple or can simply avoid that and instead park the car further up the hills and take the shortcut via the monastery. Early morning one can find a lot of monks going about with their daily chores and preparing themselves for the day ahead. It is really peaceful and Serene out there. After visiting the temple one also has the option of going atop a hilltop nearby to get a panoramic view of the Himalayas.
Jakhu Hill
Thereafter, one can head straight to Jakhu Hills from there where one would find 108 feet tall statue of Lord Hanuman and the imposing structure is surely a site not to be missed. It is approximately 20 minute drive from the Dinghu Temple. Beware of monkeys out there as they are supposed to be very naughty and would try to snatch anything possible in your hand or your sunglasses. You would find the history or mythology of the place inside/outsids the temple premises and those interested in the same should try to read the same inside to avoid the monkey menace outside. Jakhu Temple now also has ropeway facility and one can experience that and go till the Mall Road from there. There is also a very nice cafe in the near vicinity called Cafe Under the Tree and one can have their breakfast there.
Breakfast at Wake and Bake
I would rather suggest to go to Mall Road and don't miss the breakfast at Wake and Bake Cafe. Lucky if you get their seat on the terrace area to get mesmerizing views while eating a scrumptious meal. Also, eat a heavy breakfast since it would be long day ahead and a proper lunch would be hard to get by.
Annadale and Army Heritage Museum
If it's a Monday, you're in for some bad luck. So ensure that its not a Monday as a few places are closed on Monday. Annadale is a picturesque golf course in Simla and even though you would not be allowed to play golf here unless you are member , one can always enjoy the beauty of this place. The Army Heritage Museum is also located within this complex and is closed on Mondays so avoid that particular day if you are a history buff and fond of museums. There is also a cute and small glasshouse in the same same complex. Take your time here and appreciate the beauty of the Golf Course and Valour of Indian Army at The Museum. If hungry there is a small cafe in the complex where one can enjoy some amazing Maggi and Rhododendron Juice.
Guided Tour of Viceregal Lodge in Indian Institute of Advanced Studies
As I said earlier that avoid doing this on a Monday as even the Viceregal Lodge is not open on Mondays and this too should not be missed. Take a guided tour and book in advance as it tends to get sold off. The tour starts at 14 30 and lasts for a couple of hours. The structure is amazing along with such a rich history to tell us about. The gardens around are too beautifully manicured and an ideal picnic spot weather permitting. A lot of people have confusion regarding Viceregal Lodge and Indian Institute of Advanced Studies but both happen to be same
The Mall Road and The Ridge
After getting done with the Viceregal Lodge, the sun would be all set to rest on its horizon, so one should head straight for the Mall Road to get an amazing view of the Sunset from the viewing Deck there very close to the Christ Church. The Church infact is another iconic acrchitecture of Simla and don't miss to pose in and around it. When in Mall Road, stroll around, do some shopping/window shopping and don't forget to try some local specialties like 'Kurkez' found easily at Krishna Bakery or the 'Spoony' if you have a sweet tooth to be found at Trishul. Those interested in more museums, can also visit Johnnie's Wax Museum which is open till 8 pm.
Leave enough space to enjoy a fantastic meal at Cafe Simla Time located one the terrace of Hotel Willow Banks. They serve some mouth watering thin crust Pizza and some classy shakes. Their food overall is great and the ambience that they provide complements very well with the food. End your long day at a very high note with good food at a good place