For me i was not a traveler, like i wasn't someone who knew that i always wanted to travel because by then i had not seen that travelling phase, but there were moments which made me sure that travelling drives me it is the motion that keeps me going, the hope of getting through bad times, the hope of looking at views that are breathtaking and to have those experiences that are going to be marked for a lifetime. These memories of my travel have made a remarkable change and made me sure that travelling is going to be an essential part of my life, no matter what i am gonna stick through it because there are so many places to go and so many views to see.
A renowned holy place which is in the list of most of the people due to many reasons. I wanted to experience this beauty to know what makes it so special why is it in everyone's list? is it just because of its outer beauty or if there is more to it. We reached there in morning and as soon as it was in front of me i was awestruck by its beauty. That very moment everything about life was so clear that i was where i was meant to be. You will come across pilgrims from various parts of the world, despite being a crowded place you will find immense peace by being there. As soon as you enter your mind and heart will be connected there will be moment of contentment about your life. We sat there listening to the prayers, the people working around the premises were kind & helping everyone with a constant smile which created a bliss in the environment. We had food from langar, like in city life we crave for fancy food items we never thought eating simple food like this would also make us filled with gratitude! Thats travel it makes you modest you realize such a tiny place you occupy in such a big world!
Konkan Coast
It was summer of 2018 when i decided to take up a tour of my native place which is Sindhudurg in Maharashtra, we decided to cover the entire Konkan coast on scooty. We had my friend's place to stay. Every single day we used to get up in the morning and head towards a destination on our scooty. We already had made a list of all the places that we need to see. Every single day was like discovering a new mesmerizing place or like discovering a new me. We used to lose directions, sometimes get confused also worried because it was just two of us yet we used to make it to the place. From drenching in the salty waters everyday, soaking in the sun on the sparkling grainy beaches, eating from the local stalls, lying on the beach for hours, finding peace in a temple to merrily singing songs as we ride on the scooty drenched in salt water. When i decided it i never thought it is going to make an ever lasting mark in my journey as there are various reasons one travels may it be happy or sad we need something to connect to. It was my first travel experience ever which did teach me there are places i need to see because every place has a vibe to it which connects to your soul it helps you make an even stronger bond with the person you travel with and every time you leave a beautiful place you a carry a part of it with you. Travel is addictive and that very moment i knew i wanted more of it.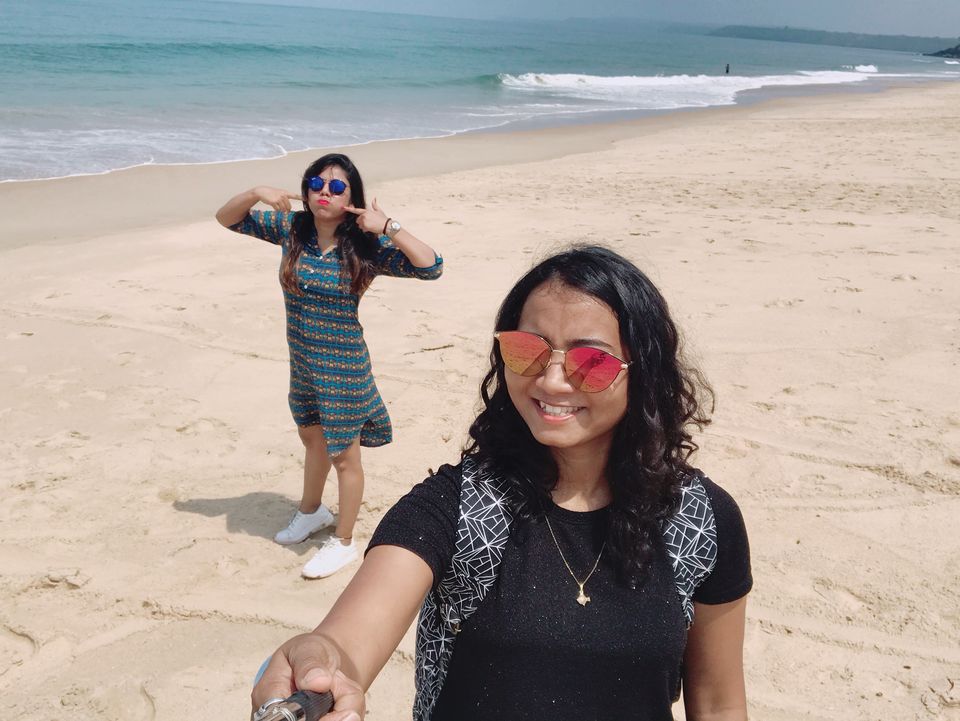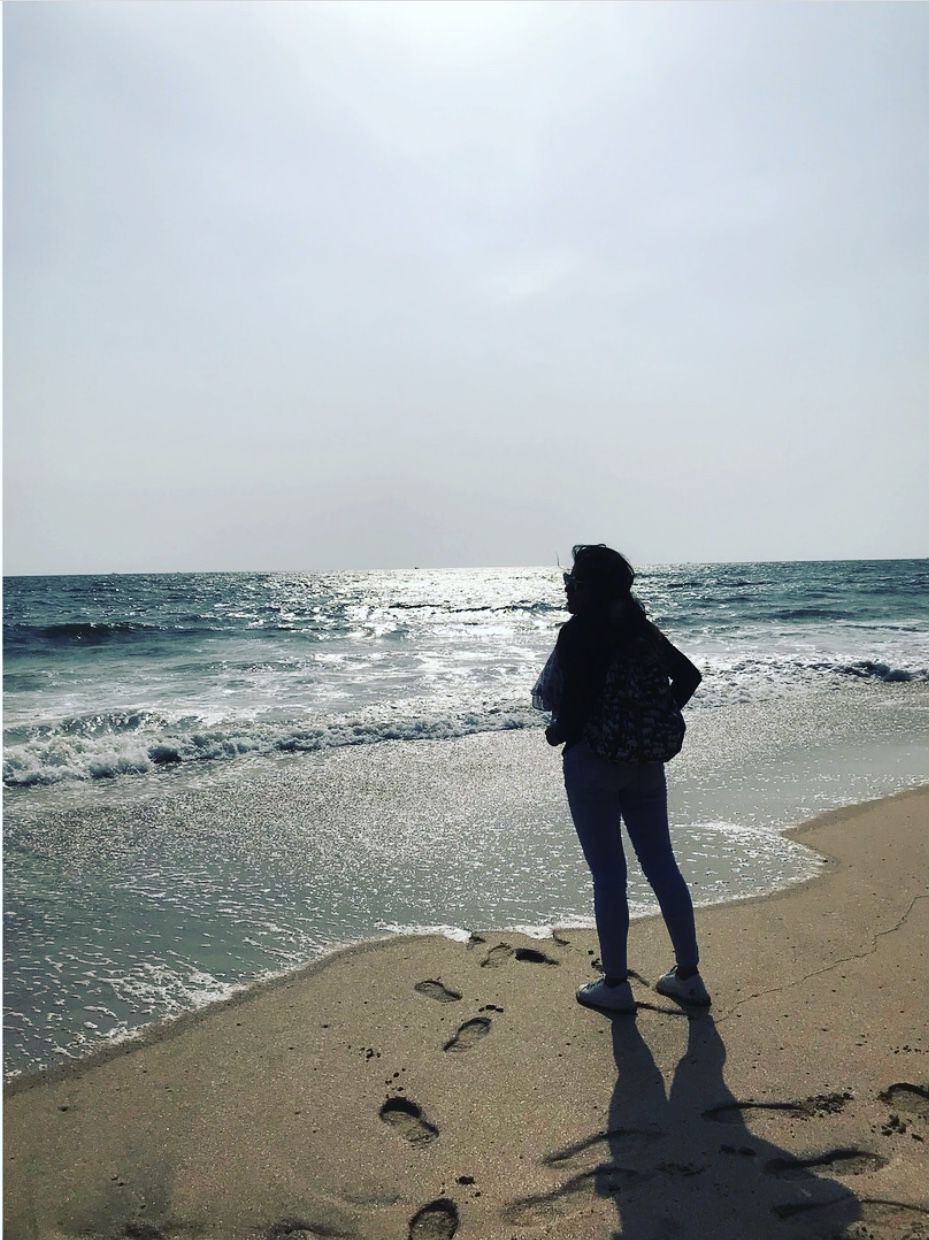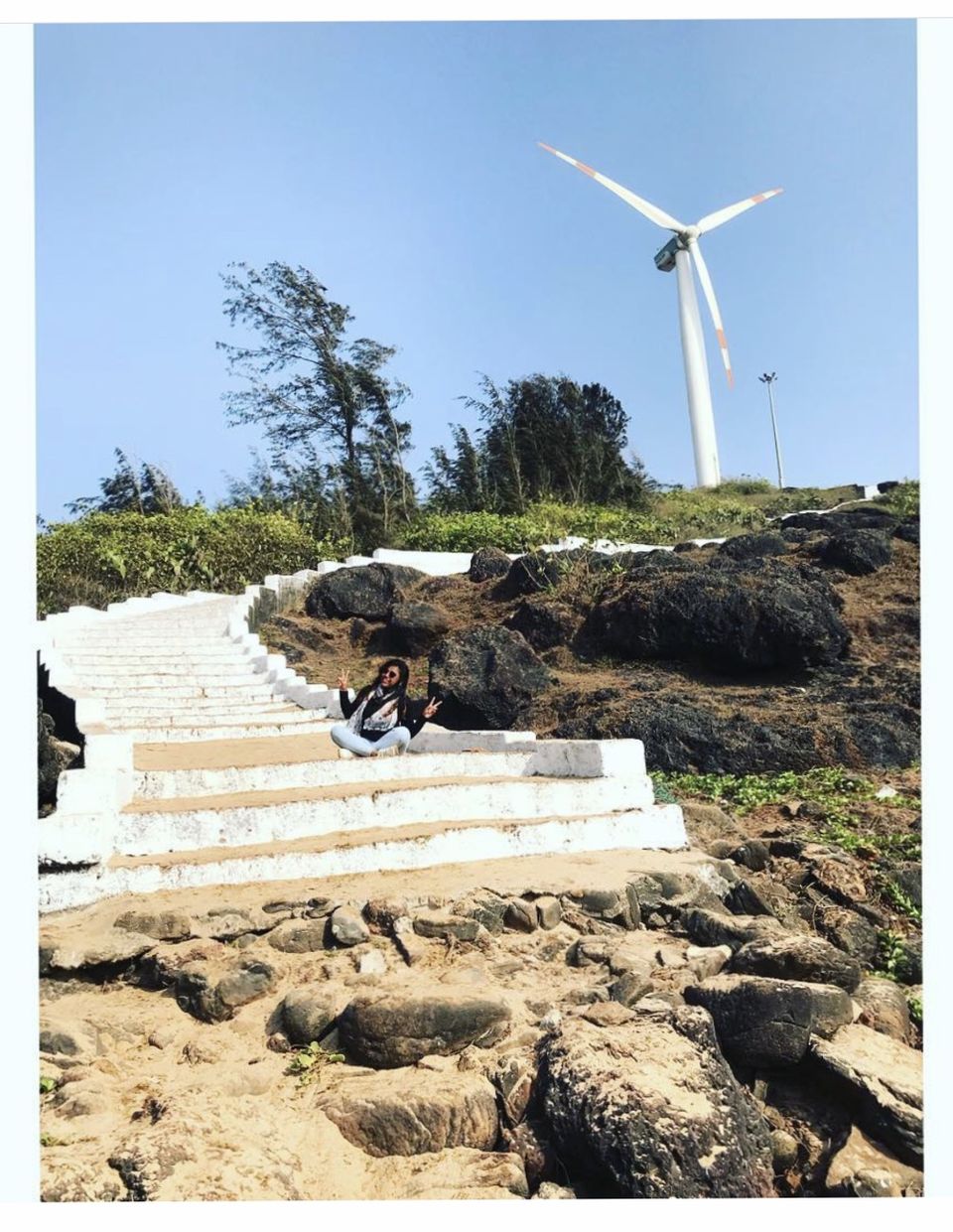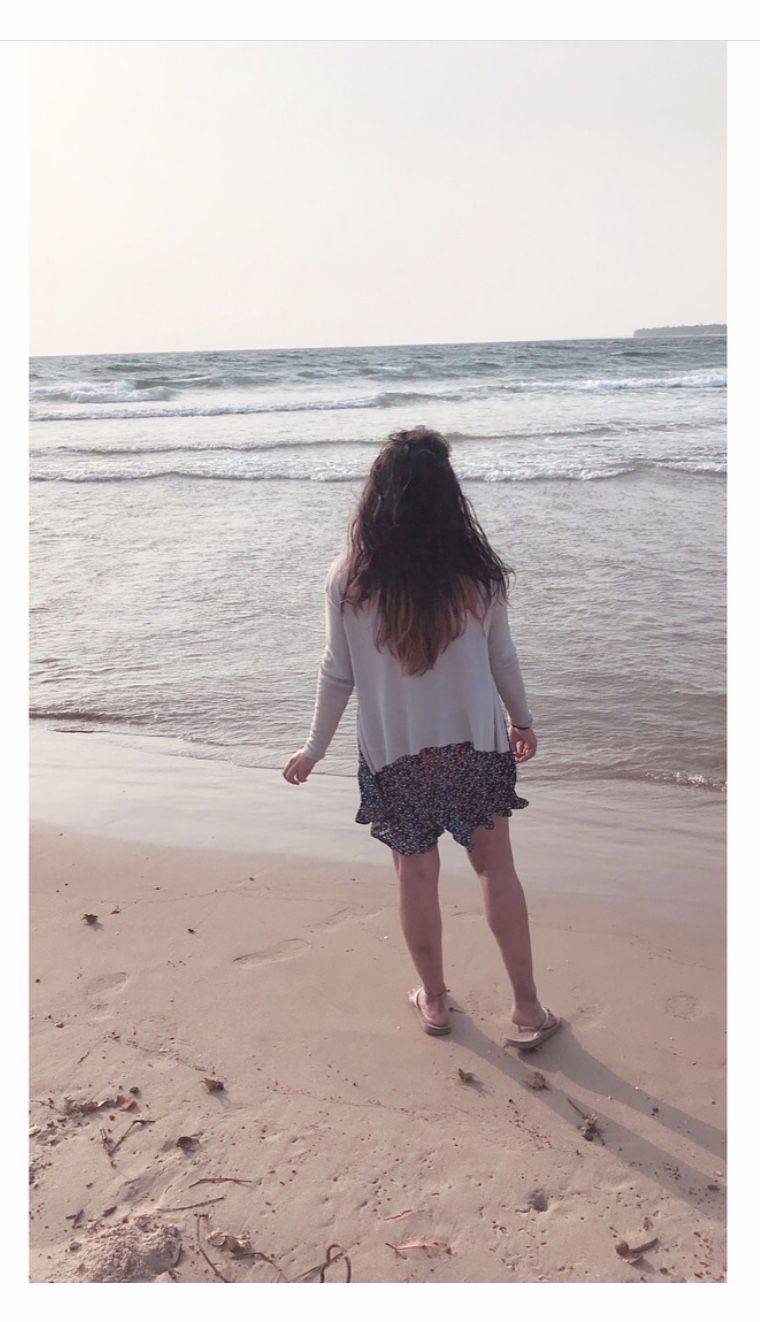 Ah! So there it was my first trip to the mountains.. it was a vivid travel plan of Himachal that we had made where we made sure we include this gem! And i am so glad that we did because out of the entire journey this place has entered into forever favorites. And there are obvious reasons to it our stay was next to the river flowing in its full form. We were freezing yet couldn't stop admiring the beauty of the place. We walked through a beautiful jungle trail which took us to a waterfall like they say the trail itself was so beautiful one could lose oneself in it. We learnt trout fishing in the river flowing next to our stay which opened up to sun light sparkling through water. We sat by it for hours, letting the nature take its course. We trekked through a mountain to see the Nagshesh temple which was a trek of an hour up the hill from where we could see the entire Jibhi which was breathtaking. At night we could sit by a bonfire enjoy the chicken being cooked in the bonfire along with the delicious trout fish which we had got while fishing. And that's when i knew this is the kind of place where every single thing you see asks you to stay and no length of time is enough to live in the lap of mountains
Rohtang Pass
While in Manali we had planned to visit Rohtang pass. We left for the place in the morning since it was a long stretch. As journey went on, we were passing through a beautiful scenic route. We did halt at one of the stalls to have tea and breakfast which was definitely with a mesmerizing view. We had been there in October however there are times when the road could be blocked due to heavy snow jammed on the roads but that wasn't in our case. We did drive all the way looking at the mountain layers which defined that the stretch was worth to cover to let the beauty of these textures of sky and land to sink in. And then there we were after the journey and i couldn't hide my excitement at 25000 ft above sea level cause we were at the top of the world eh! We were short of breath yet living the most. It tells you that it is going to be difficult even when you are on top but still you are going to cherish every ounce of it. Just like a kid would, we played in the snow, jumped around, made snow angels and sat with our eyes stuffed in wonder.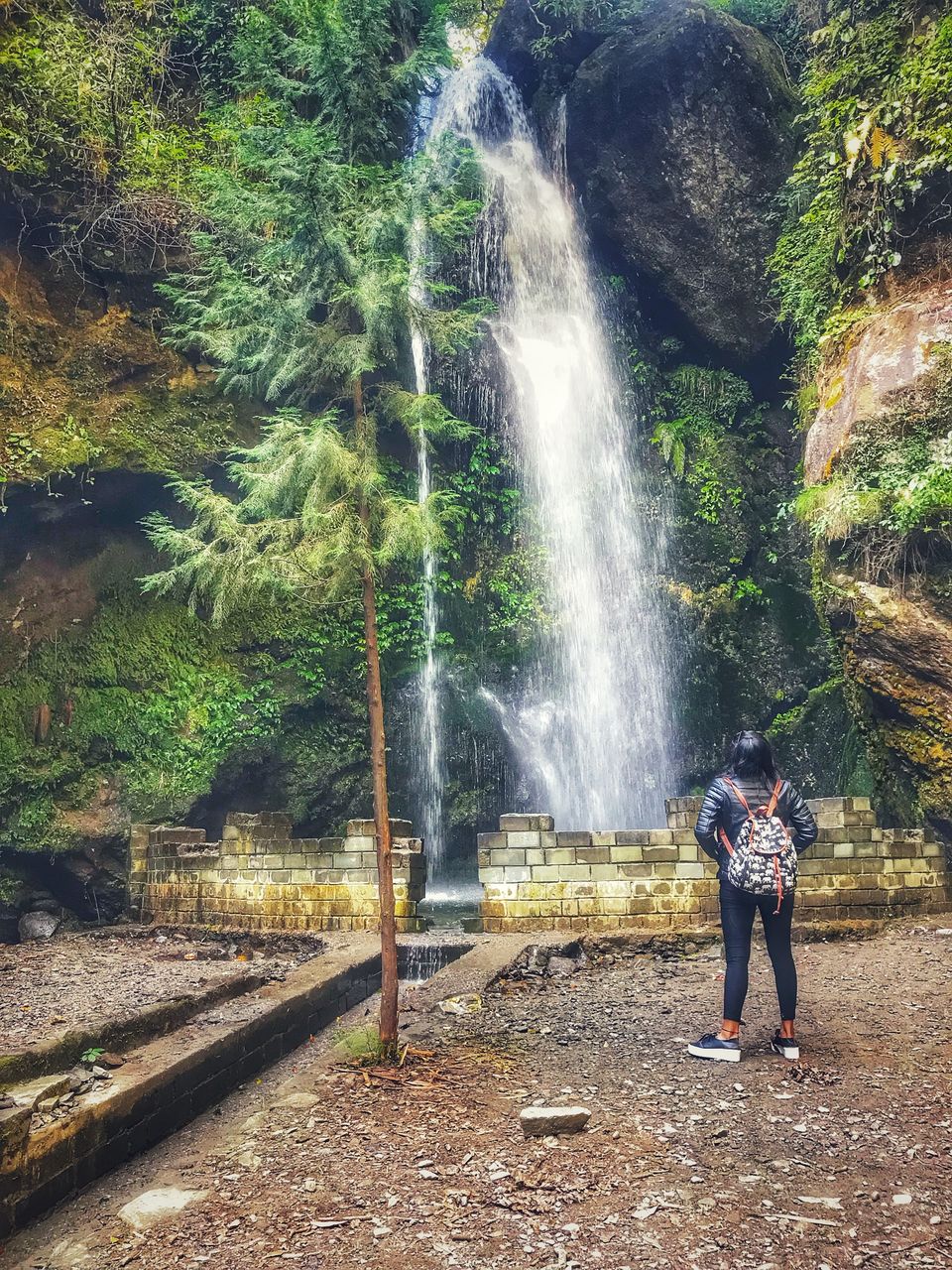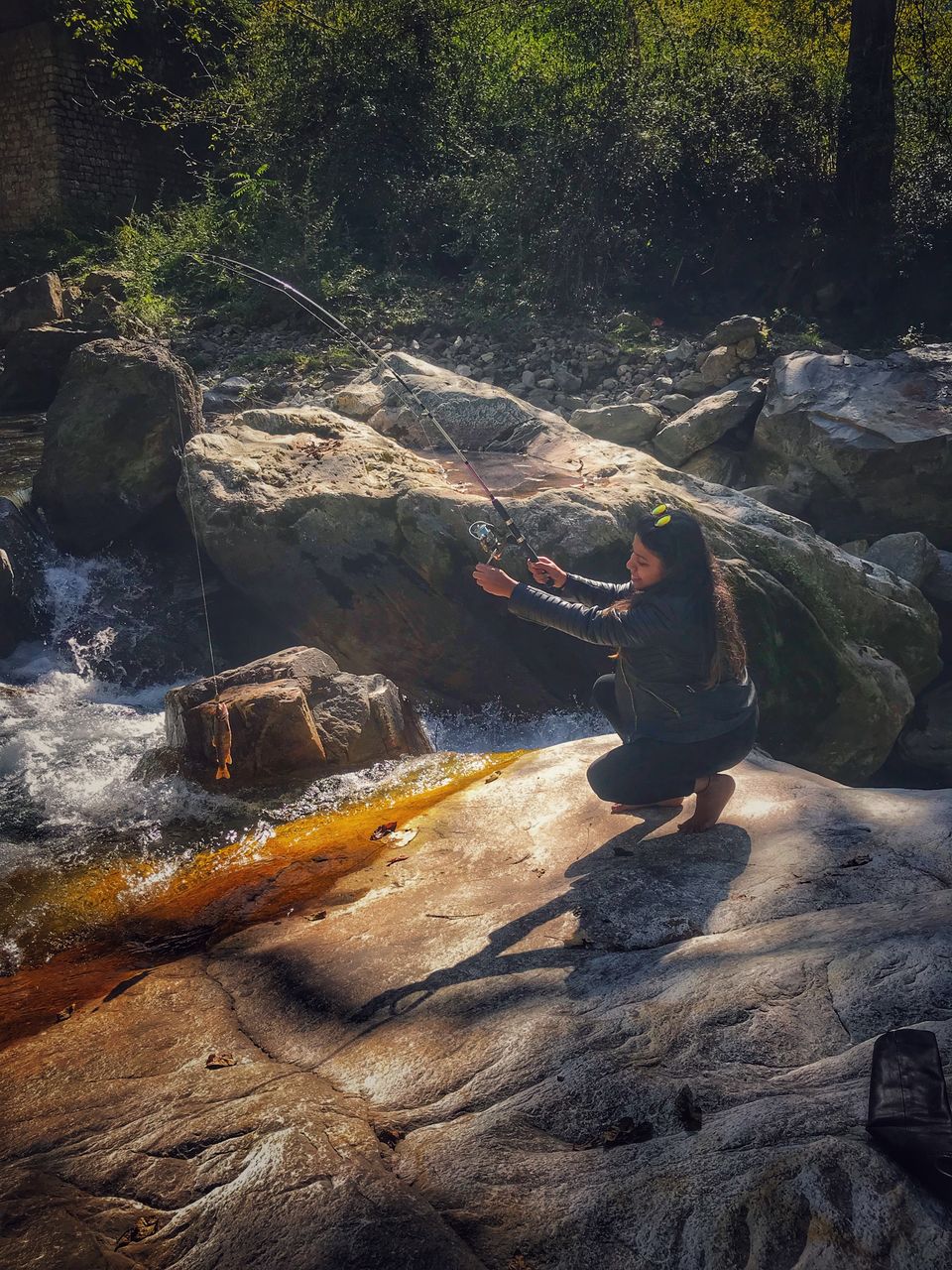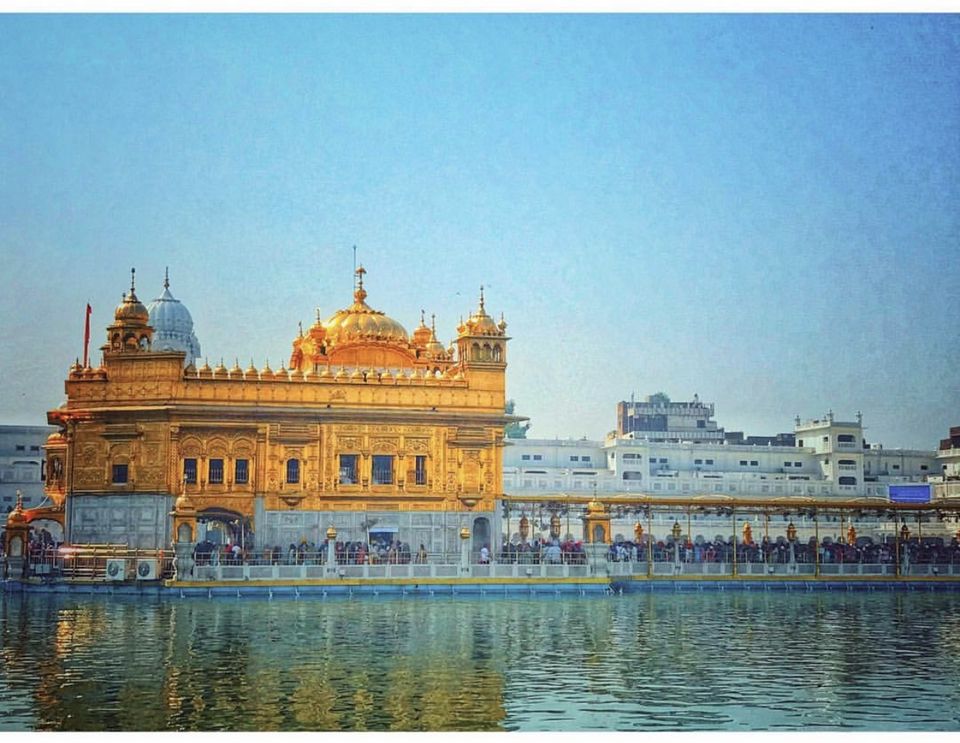 Each and every experience, every vibe, every new sight and every journey is going to add value to your life. It is going to be with you for lifetime something which you are going to have to look back whenever you want. How can you live a life and have no stories to tell? You are going to have a lot of them when u start travelling. Don't believe me go and see it. Now that i am describing and reminiscing my memories is where i fall harder for my love of travelling and i cannot wait to go back to it once this is over!
Tibetan Buddhist Monastery Manali / Tibetan Golden Temple Coorg
There is a thing about vibrant monasteries and i have a long yearning for them. They teach us a very important part of resting and relaxing. Spending time at these monasteries exploring simple living styles which are helping in better living with the beautiful architecture that goes all around defines how art blends well with simplicity. Both these monasteries have brought soul warming calmness in my travel experience. After having spoken to one of the monks there i could learn everything is within/inside us so that's exactly where we need to work and the outer world is a myth. Monks teach you about the commitment of a lifetime when they decide to become priests at early ages. You need something in your life that u need to be committed to it is not necessary to be a human, something that you will not give up for your lifetime which makes you determined towards things and i decided for me it has to be travel cause it is were most of the learning comes from. Adventure does form a very important part of travel but so do such experiences. Sit down. Relax. Connect yourself to the universe and pick up higher frequencies of universe.