This is my second trek. My initial plan was to do Indrahar Pass Trek but due to weather conditions had to stop at Triund. It's an easy trek, the route is well maintained and clean thanks to Wastewarrior. Those who don't know about them, it's an NGO with a goal to clean as many places as possible to increase tourism and to reduce the garbage dumped on the mountains.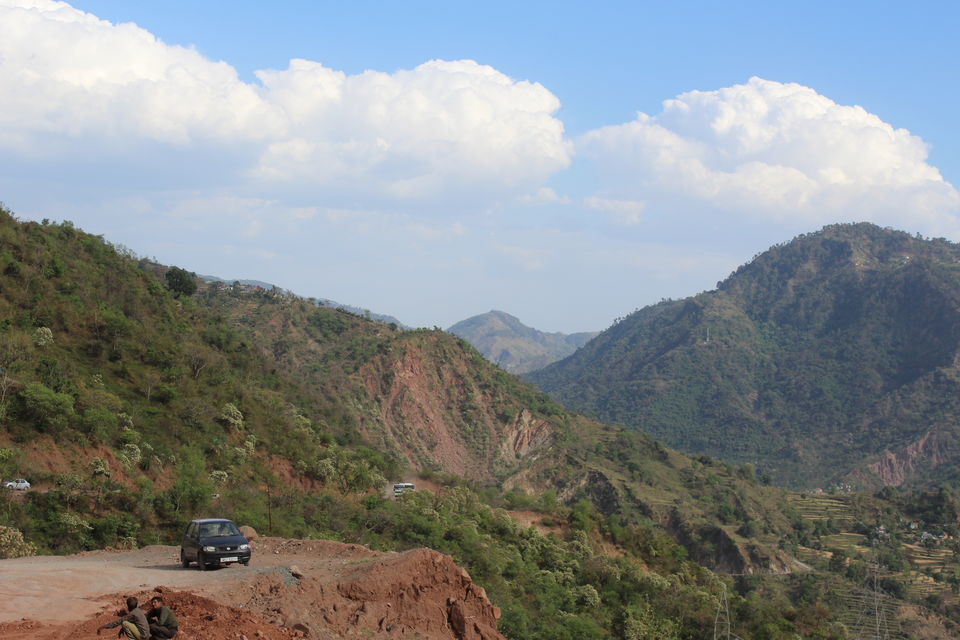 You can easily get a Bus from Pathankot if you commute via train or if you are a cheap traveler like me. The views are epic if the weather is little cloudy, that way you'll be able to enjoy more of the ride. The only problem in Bus is that you can't click more pictures.
I reached Dharamshala at night. I couldn't find a spot to camp. I stayed in a guest house near the bus stop for Rs. 150. Got into another bus to Mcleodganj from where the trek starts. I was happy because of the weather. It was really good, not sunny at all. You just have to walk on a single way to reach top. No way to get lost.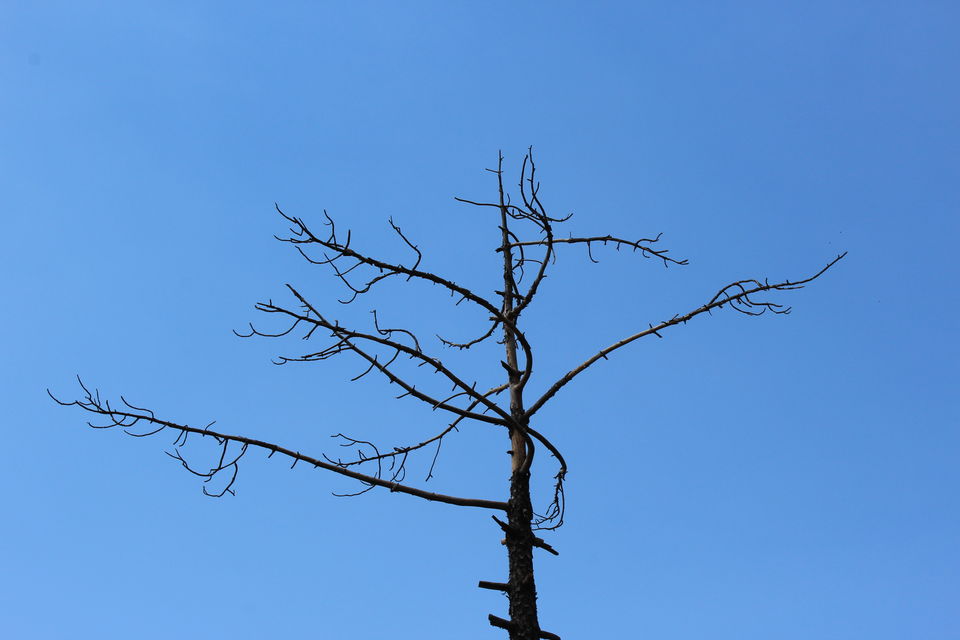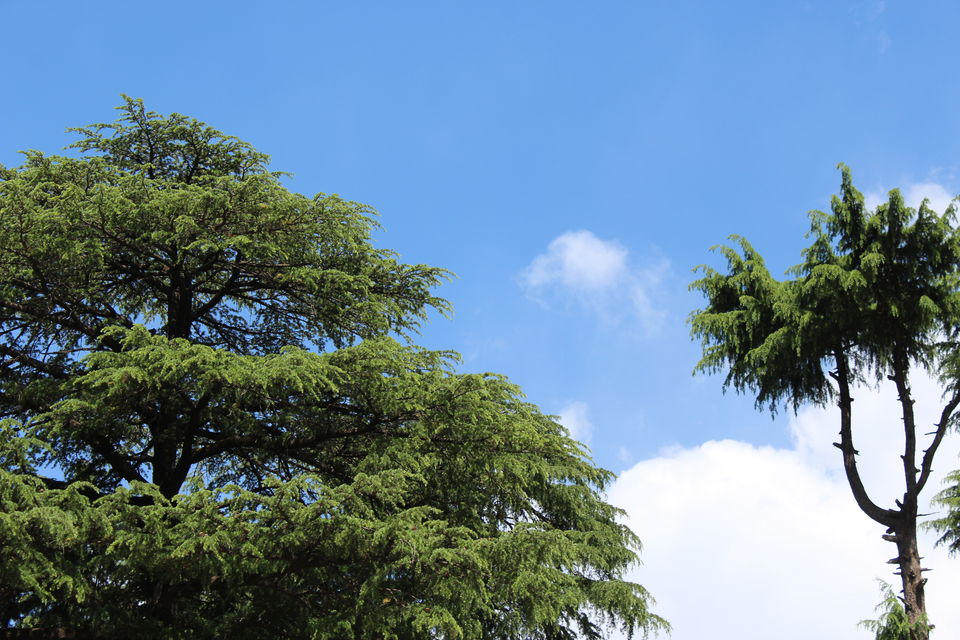 There are two ways which you can take to reach at the base of the trek. Either via the trek route or the taxi route. I didn't know the trek route and ended up walking on the taxi route which is longer than the trek route by 3kms. Anyway, I reached the base and saw two ways, One was to "Bhagsu Nath Waterfall" and other to "Triund". I had time and decided to go to waterfall. The route wasn't inclined, it was okay but it was steep. One slip and you'll end up somewhere on the rocks with your skull wide open. It's just 5kms and i reached there in less than an hour.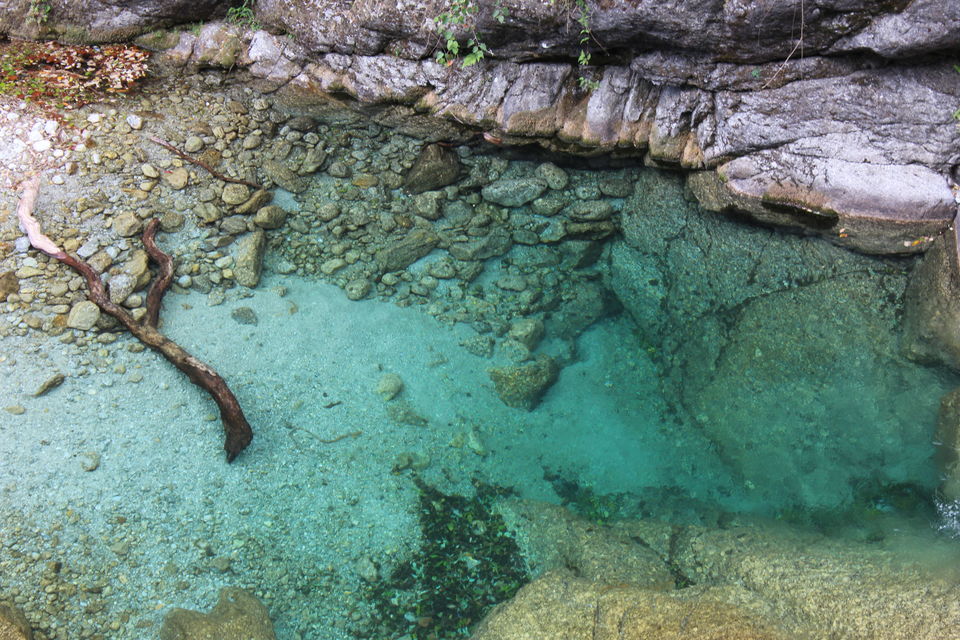 I had never seen such crystal clear water before in my life. The feeling of that place is something different. It wasn't crowded, people were enjoying. I met two people who just came up from the waterfall after taking a bath. They told me to do the same. I wanted to but it was very cold but after a while when i couldn't resist the feeling, i went down, removed my clothes and jumped into the water. It was freezing, I came out as soon as i entered. I sat there and went in again after some time and it was amazing. I was alone in there and so peaceful. I can't explain who I felt.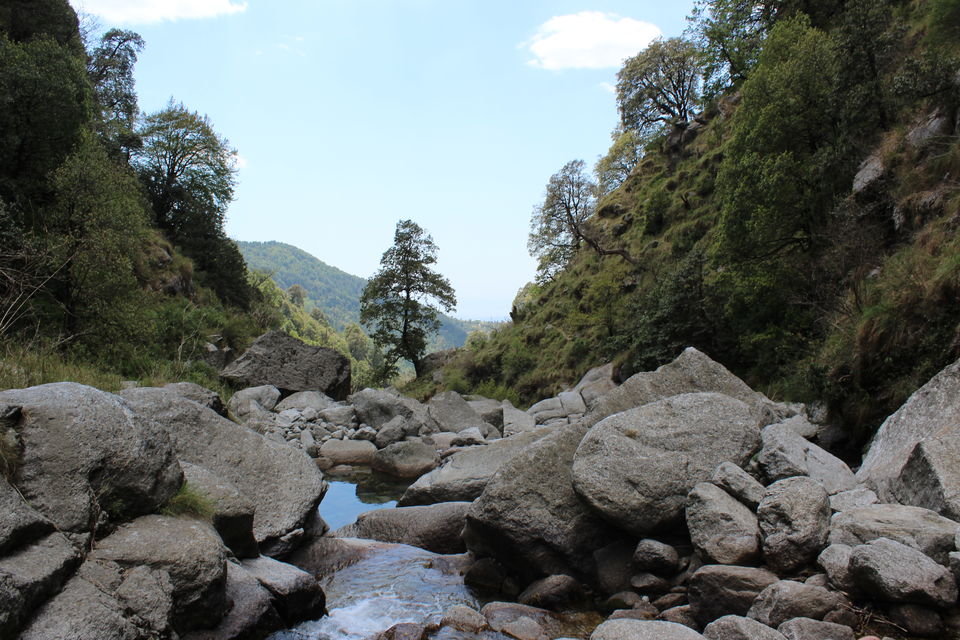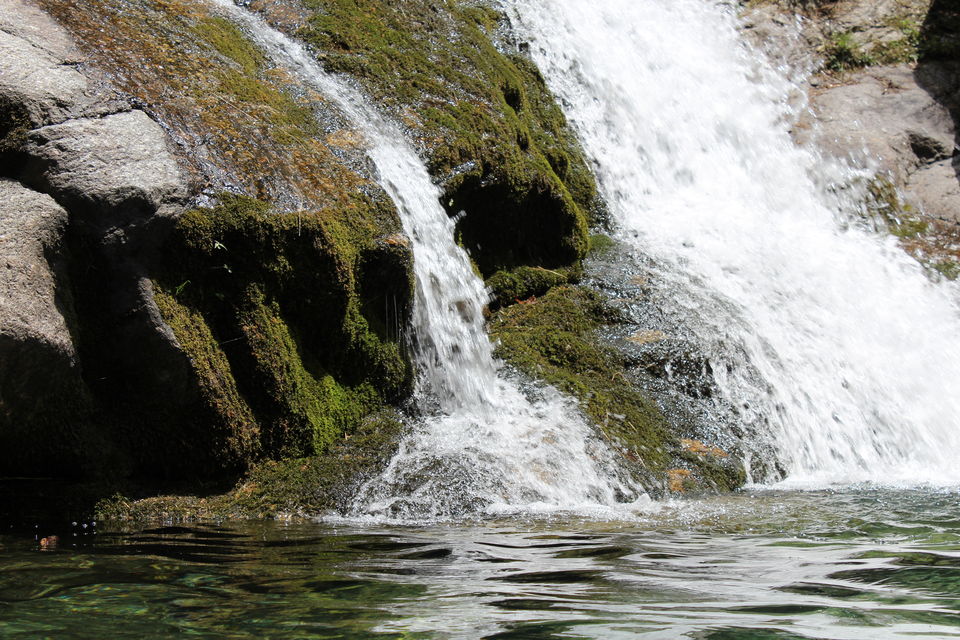 I left after an hour when i was warm enough. I joined with those two people who told me to go into the waterfall. They had already done the trek, they were going back to town. I was alone on the trek again but I met people on the way mainly couples. is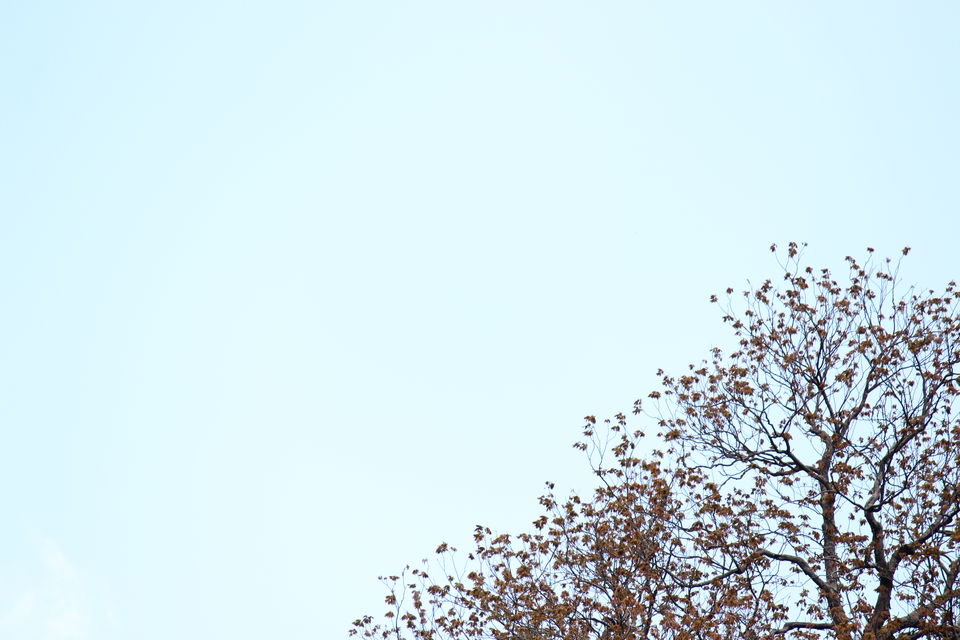 There is no way you're not going to rest at this shop. Not because you'll be tired or there are less shops at the trail. But because of the views it offers, you can see the whole town of Mcleod Ganj from up here. You can also see the Indrahar Mountain.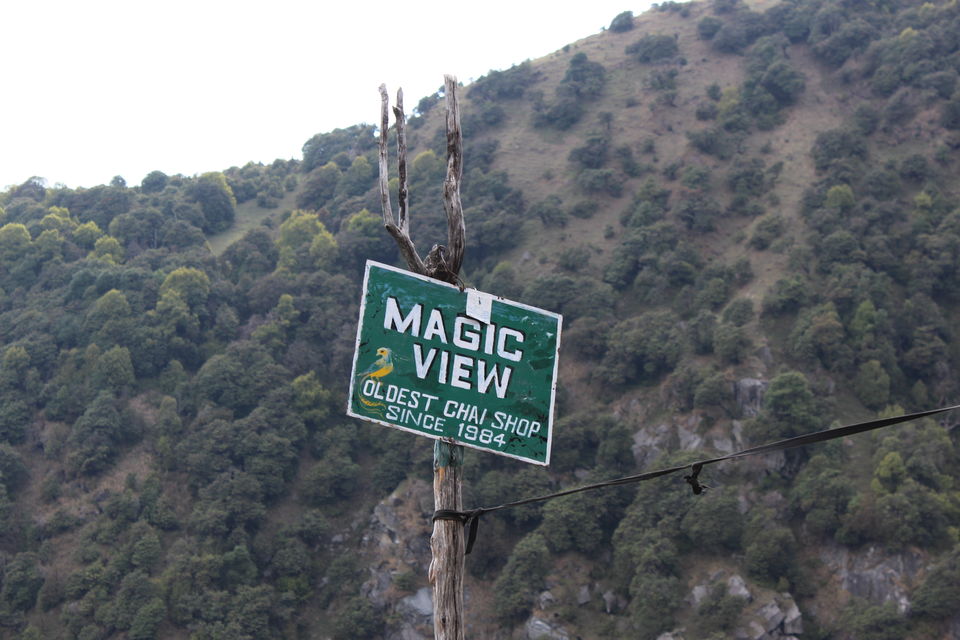 Whenever I went to do a trek, one things I never bought was water. To my surprise there was no stream on the trek, very few shops and Rs. 50 for a liter bottle of water. I was no where ready to pay and the weather turned hot, real hot. I think I was in luck, there were two ways, one going down and second up, I took the down one thinking it would join latter on the trek, it didn't, but it led me to a water tank instead. I was filled with joy. I refreshed myself, washed myself, cooked my food and rested for a while.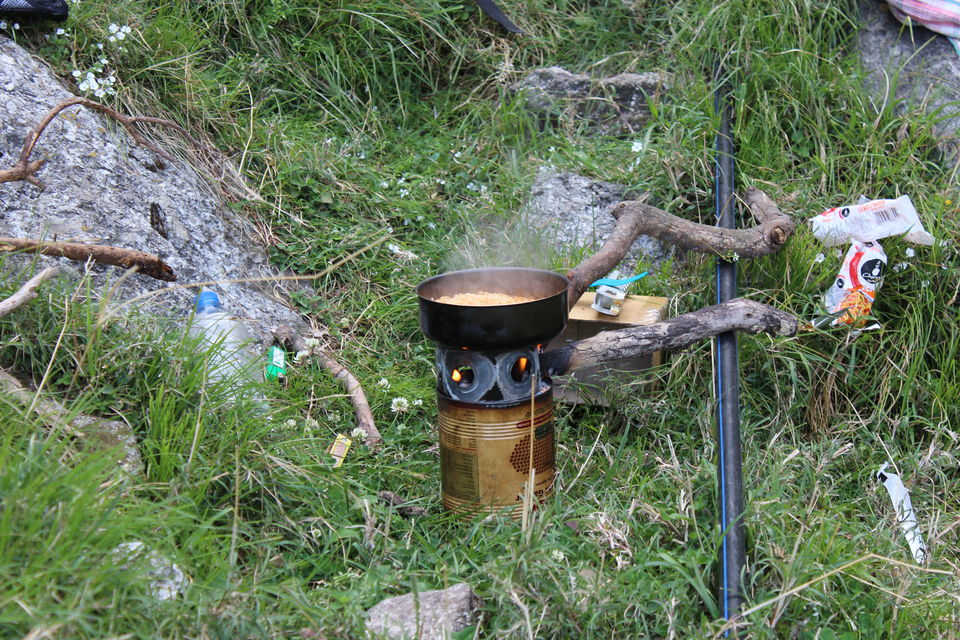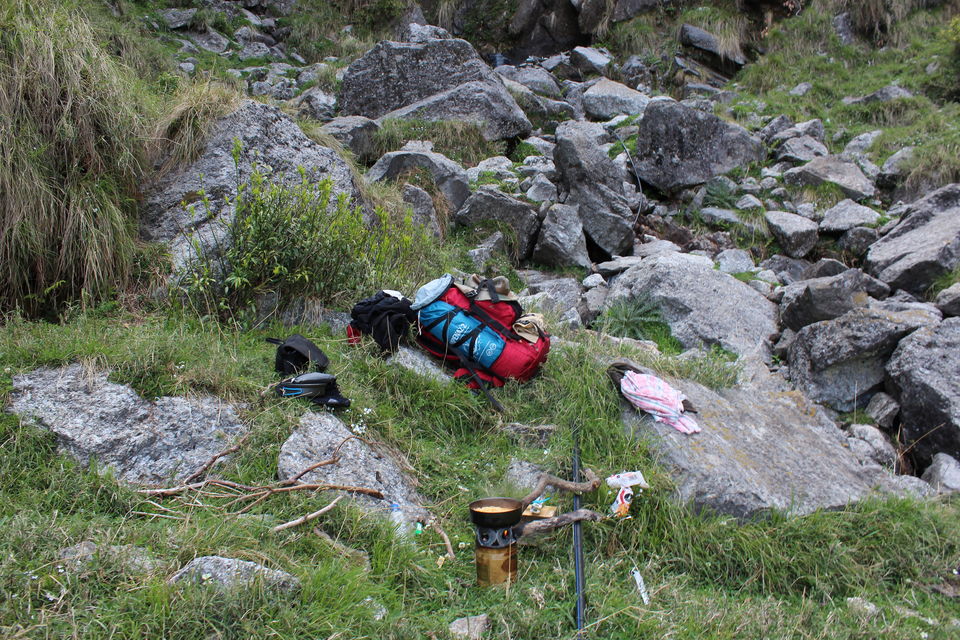 Wood Burner is a small metal made burner. You can use cans to make it. It's very easy, check youtube if you want to know how it's made. You can put woods inside, make a fire and cook normal food like noddles etc. I use it a lot to save money. As you all know, food is the most expensive on mountains.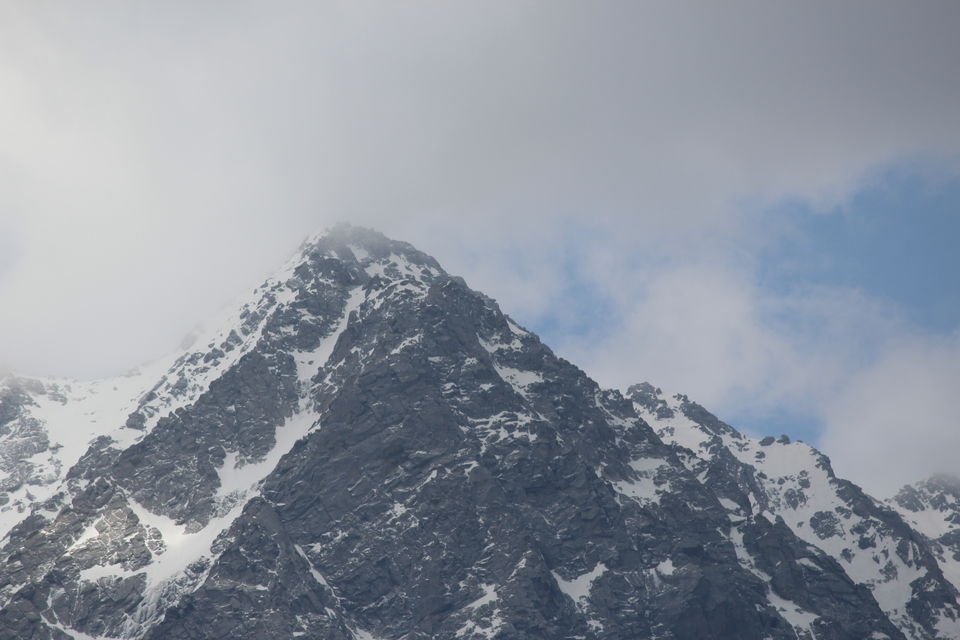 Once i saw it, my whole body was refreshed, i was filled with energy to reach the top. After 5 hours of trekking I reached the top of the valley and my God, it was amazing. Most beautiful valley I've ever seen. It was cold but such beauty.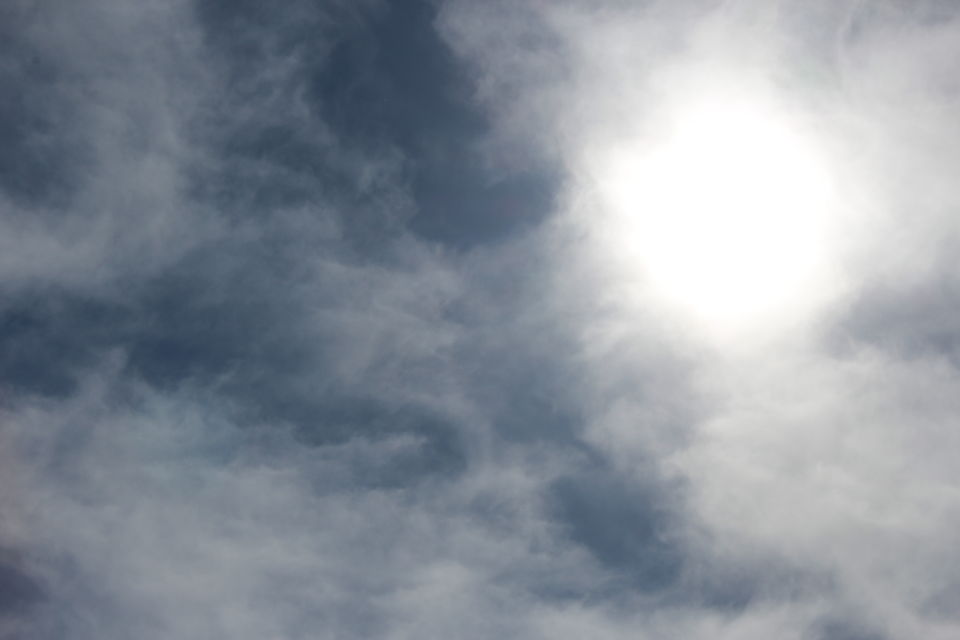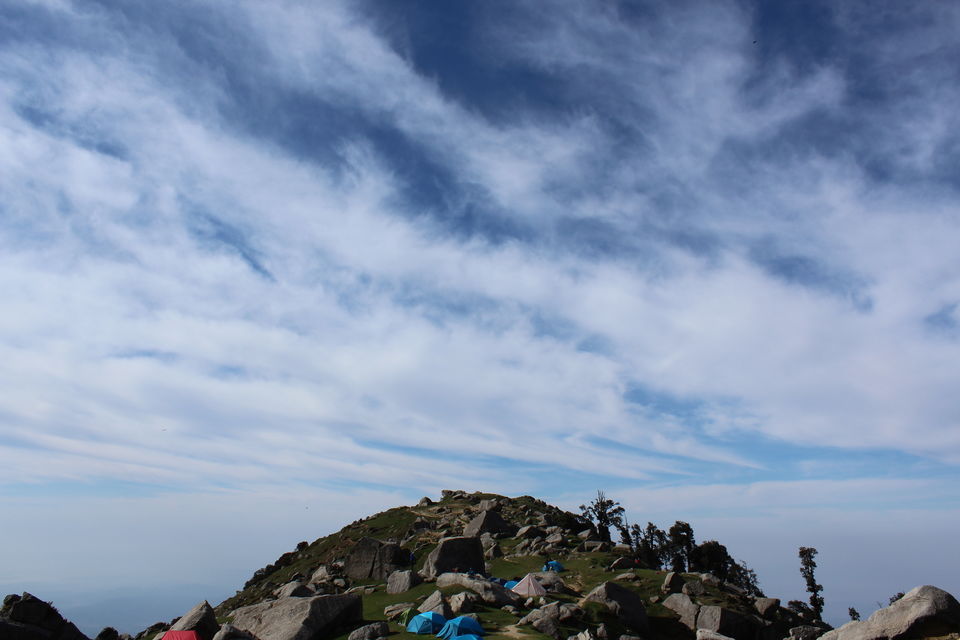 The top was crowded, was hard to find a quiet, peaceful place to camp. I found some foreigners and camped near them as I knew it'd be very quiet there. They had made a fire. I sat with them, sang songs with them, actually hummed the tune. When it was dark, I made maggie again using their fire and slept.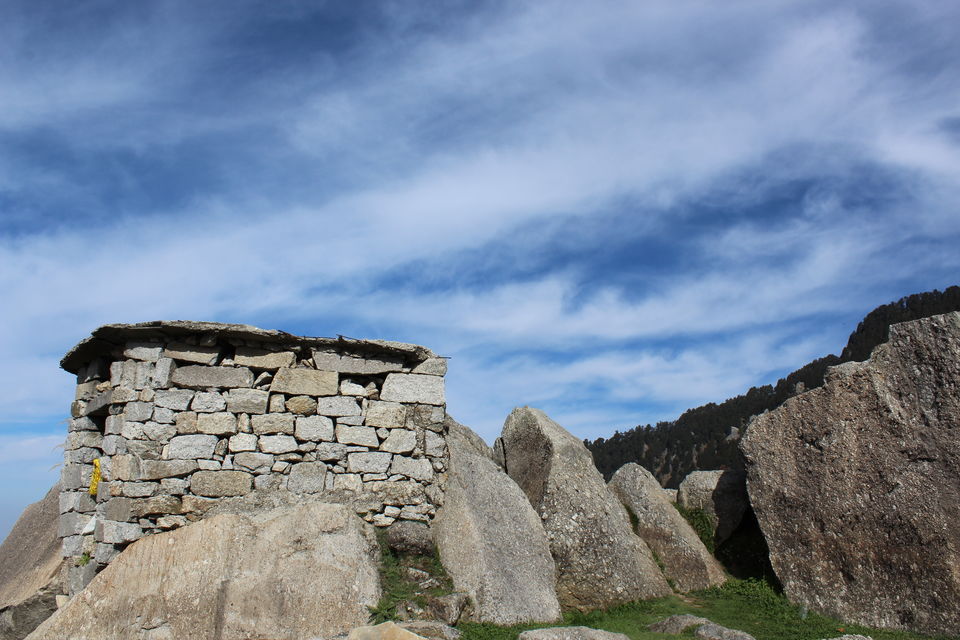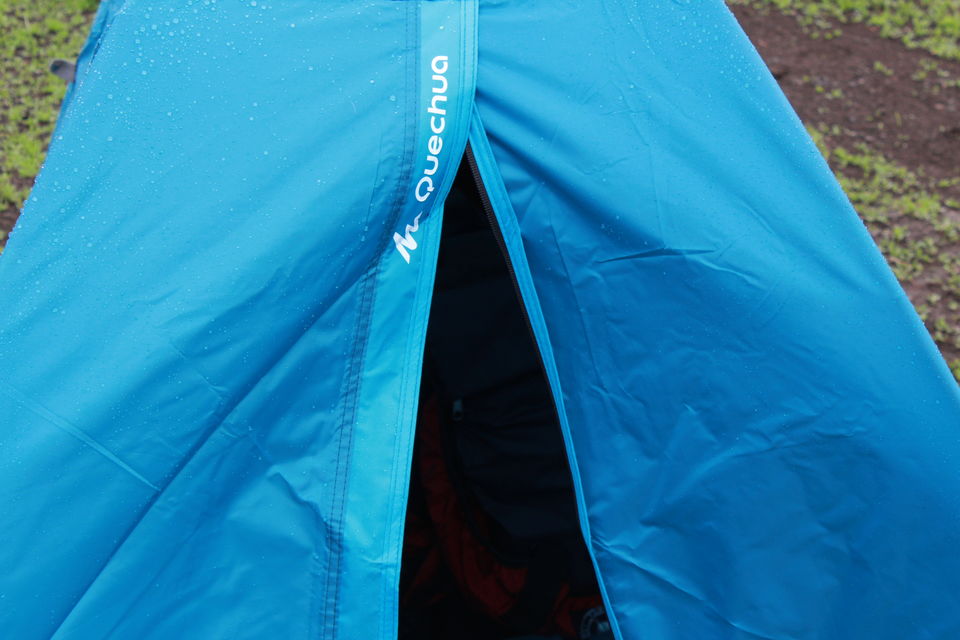 More stories will be uploaded soon.
Please comment and share your feedback. As always if you've queries, feel free to text me anytime.
I hope you all like the story.