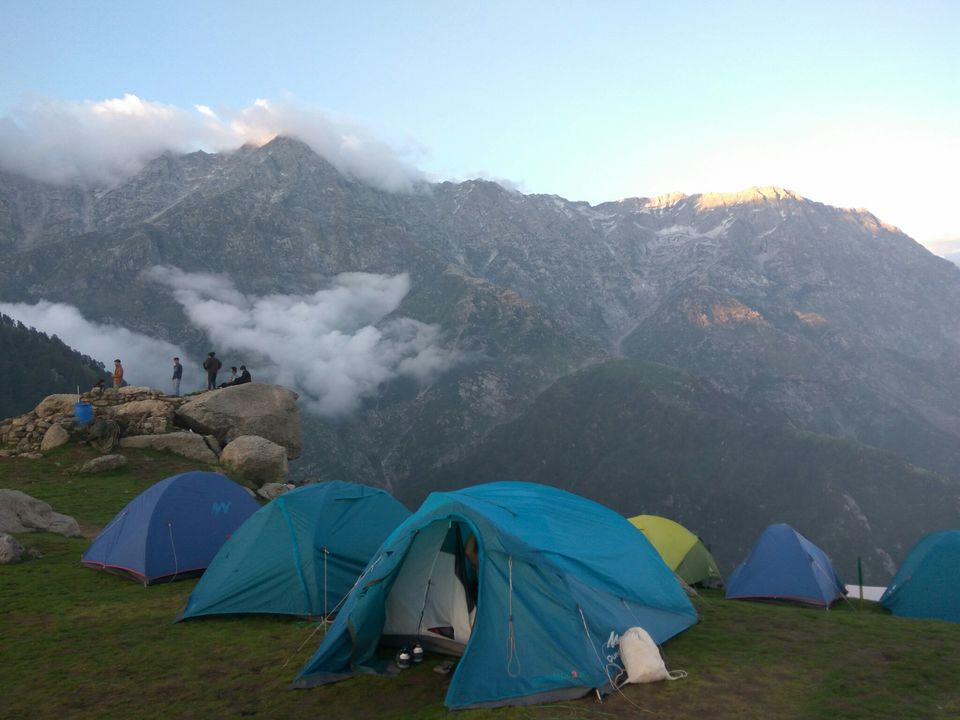 We booked Our bus (9 Seats)a Semi-deluxe one of Himachal roadways online. We took our bus to Dharamshala from Kashmiri gate ISBT.The bus timing was 6:50pm. Bus cost one way-600 approx
One's Destination is never a place,but always a new way of Seeing things-Henry Miller
And the TRIUND Trip gave me a new way to see the things and Life as a whole.
It was mid of June when we all decided that its high time to take a break and go for a small weekend trip and after a good amount of research we decided to go for a trek this time.
So trek to Triund was the best option available for a weekend trip in budget( i.e 3000 bucks approx) from Delhi.
Triund trek is a beautiful trek which gives Panoramic view of dhauladhar range.
Though as mentioned or written everywhere that it's an easy trek but my views are little contrary to it ...it's not an easy trek at all ,it's a moderate one ..takes 4-6 hours to complete depending upon your speed and stamina.
How to reach Mcleodganj:-
By Bus-there are AC Volvo and non-ac ordinary and semi deluxe buses available of Himachal transport and of other private operators also from delhi and Chandigarh etc.
By train:-One can reach Triund/Mcleodganj by train also ,the nearest railway station is Pathankot(85km from Dharamshala)
By road:-its approx 500kms from Delhi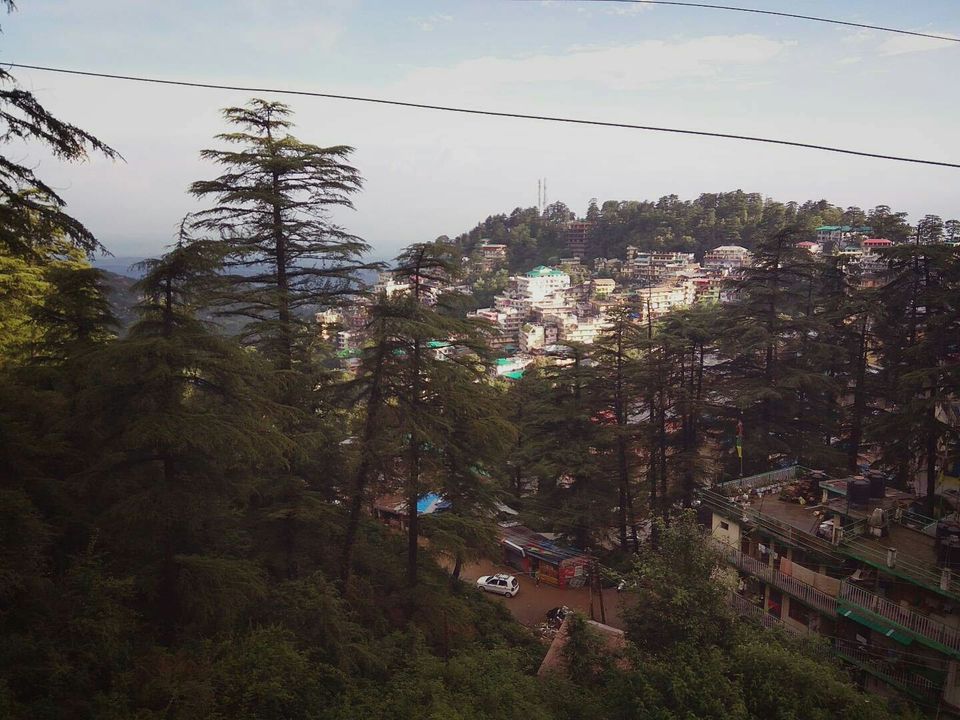 Next Morning we reached Dharamshala bus stand around 6:30 am ,from there itself we took another small bus for mcleodganj.
There are regular buses for mcleodganj from Dharamshala Bus stand ,you can book your private taxis also as per your own convenience,we choosed to take the bus again and reached Mcleodganj in 20-30 minutes of time then after took 2 cabs to reach our guest house which was opposite to hotel Gandhi paradise on Dharamkot road.
We had done our booking from Triphippie.com which cost us Rs 1400 per person that includes 1 lunch during the trek ,dinner on the same day,next morning breakfast, sleeping bags ,tents and a guide also.
The guest house was our meeting point,they provided us two rooms with attached washrooms to freshen up,The guest house was quite nice with a small little cafe made with woods
(The guest House was provided by the triphippie.com and it was inclusive in the package of Rs1400)
There was some problem of water at that day in that area because the municipality water was not available.
Though we managed to freshen up with limited water and chatted with other fellow trekkers out there including 3 people who were with us in our trek group making it a group of 11 people.
As we were provided a local Guy Named Vishal as our Guide.
We left our extra baggage in the guest house itself.
Please Note :- Try to keep your bags light and don't carry extra or useless things with yourself.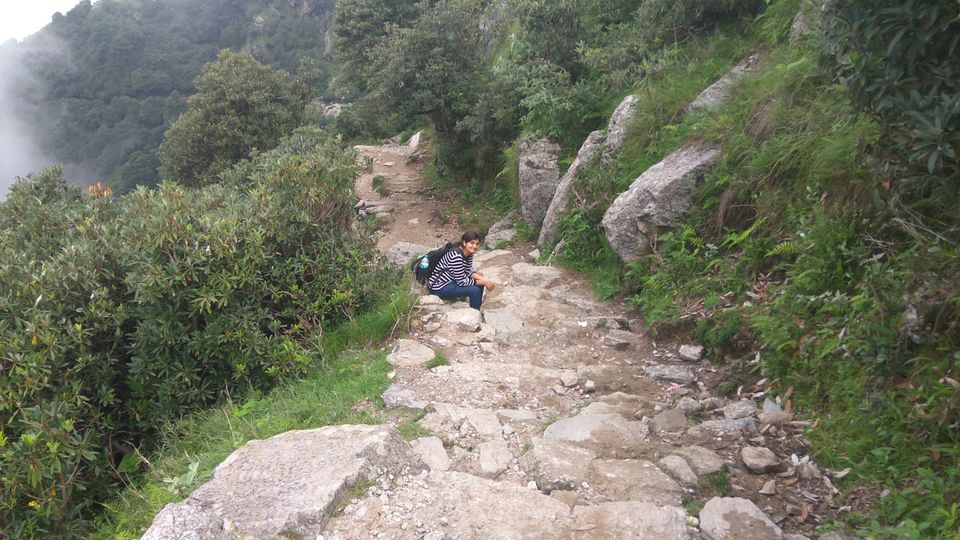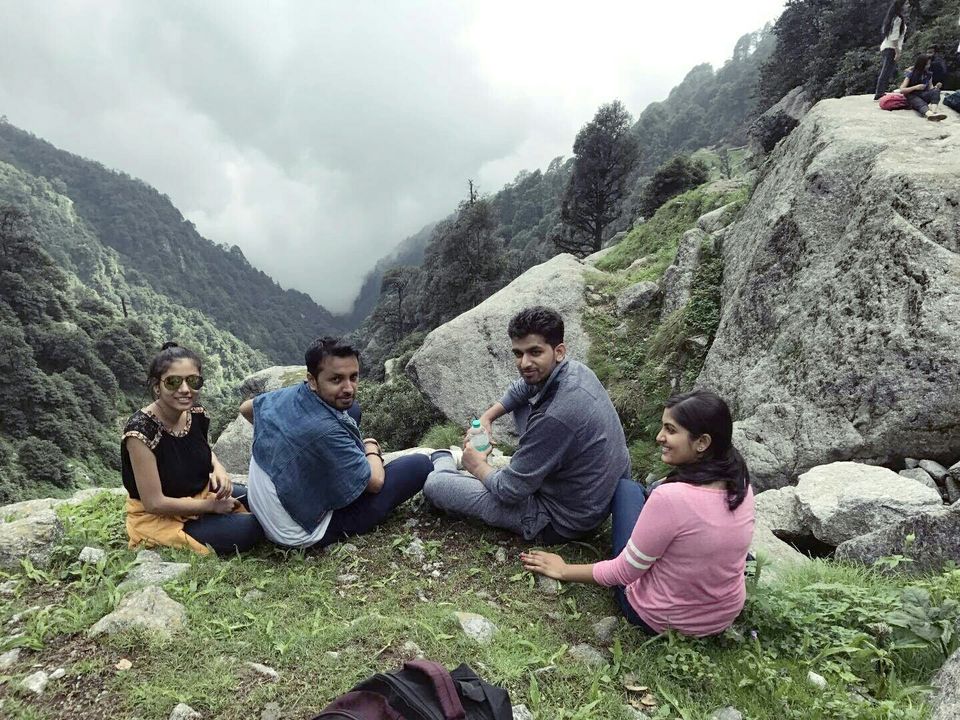 We Started Our trek from the guest House itself around 11am after having our breakfast in a cafe on dharamkot road .
The Galu Devi mandir is 3kms uphill and you can go till there by private cabs or the shared ones, from there the trail is approx 7 km uphill.Cab charges is approx 400/500 per cab
At galu Devi mandir we bought some poncho's(raincoats) also in Rs100/poncho because the rain was there in the weather prediction,it's easily available there in many shops
Halfway up there is a cafe named Magic view cafe where you can eat Maggi,paranthas or buy cold-drinks & water etc.
During the trek you will find many small rapids flowing through the way,You can fill your water bottles there.
Water is crystal clear and we also filled our empty bottles because as you go up the prices of water bottle etc will rise.
The last 2-3km of the trek is little treacherous filled with rocky path but once you will be up there then all the hard work you have done yet to come up to the hill will be worthy enough.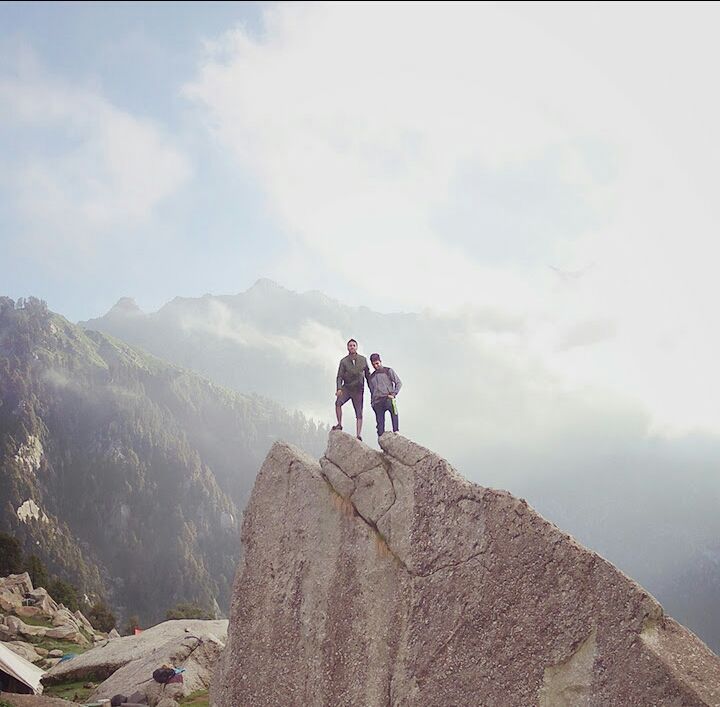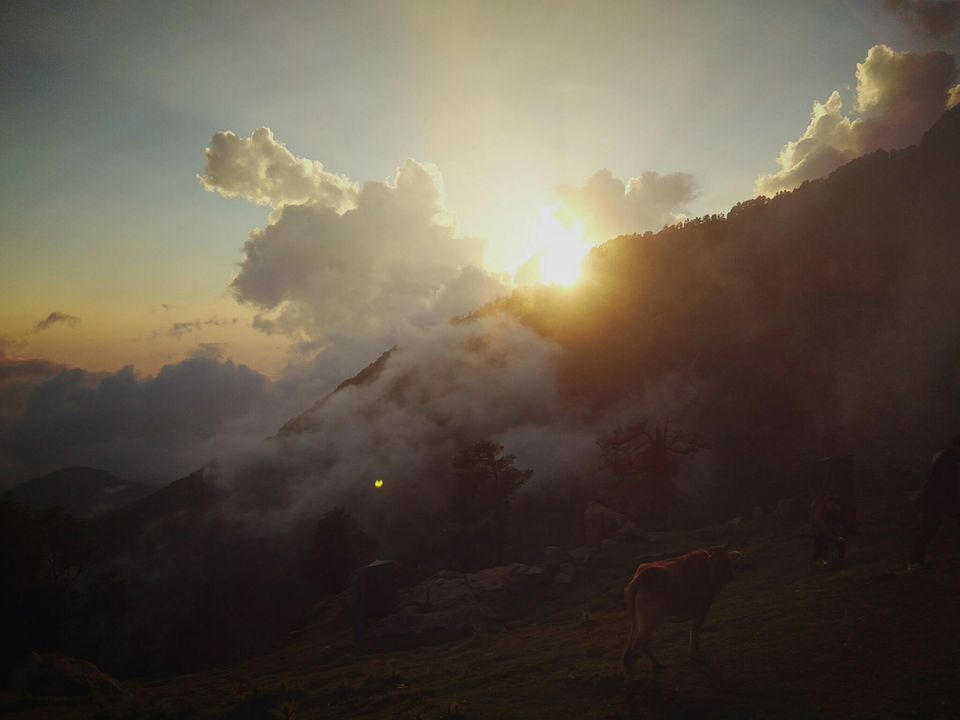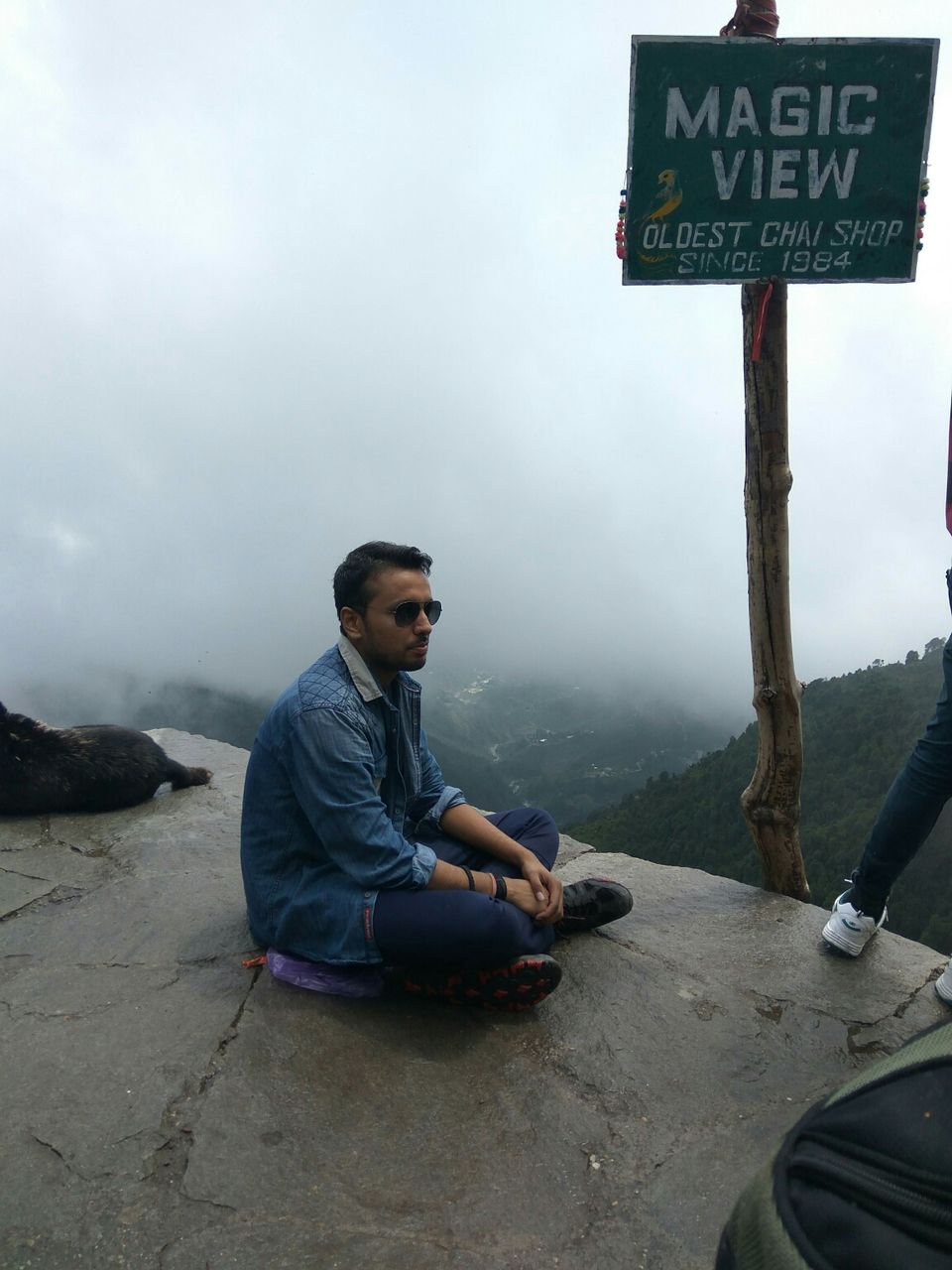 we reached the top around 5pm and were lucky enough to see the sun setting and clouds coming in between the sun and the mountains.
Got our evening snacks and chai there.
In the Night Our tents were ready,
we have been provided with 3 tents which include a large one in which 4 people can easily sleep and two medium ones in which 2-3 people can adjust along with that sleeping bag for every person was also provided,
had our dinner and
before sleeping I with two of my other friends went outside and sat on a rock there and were just gazing the night sky filled with stars ,it was so mesmerizing to watch those stars there, sitting peacefully and doing just nothing.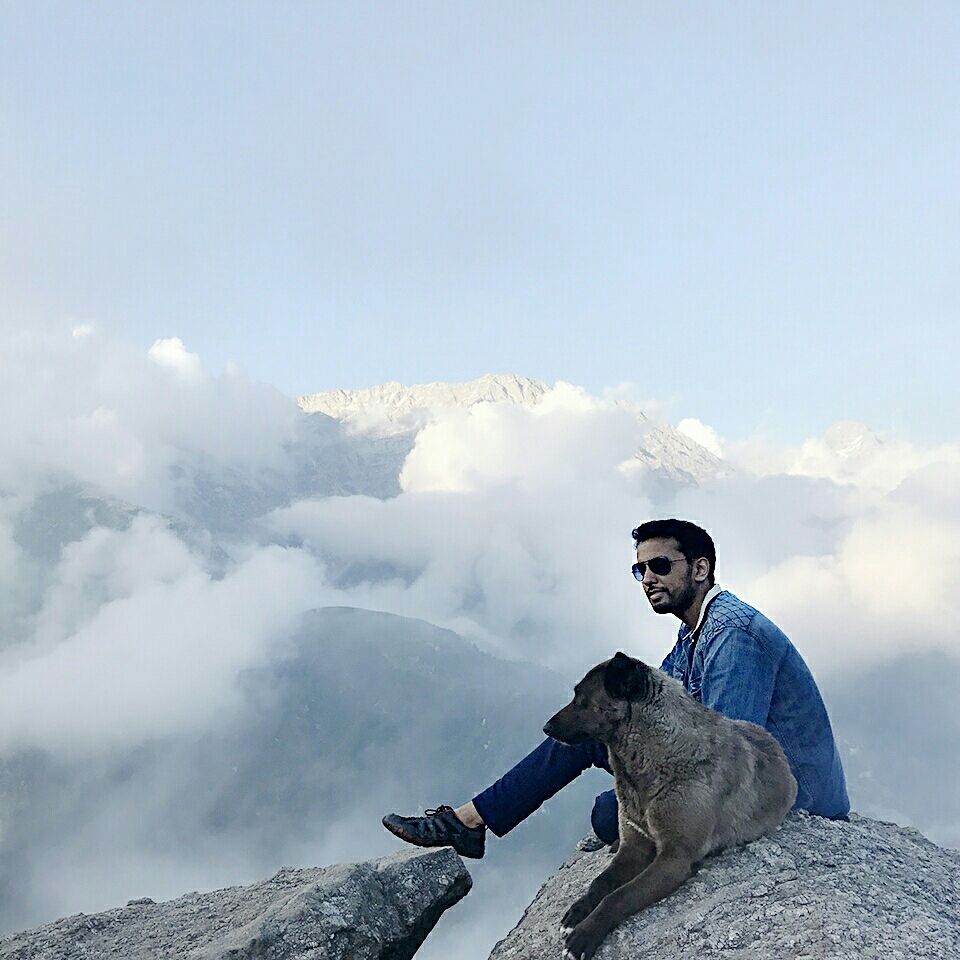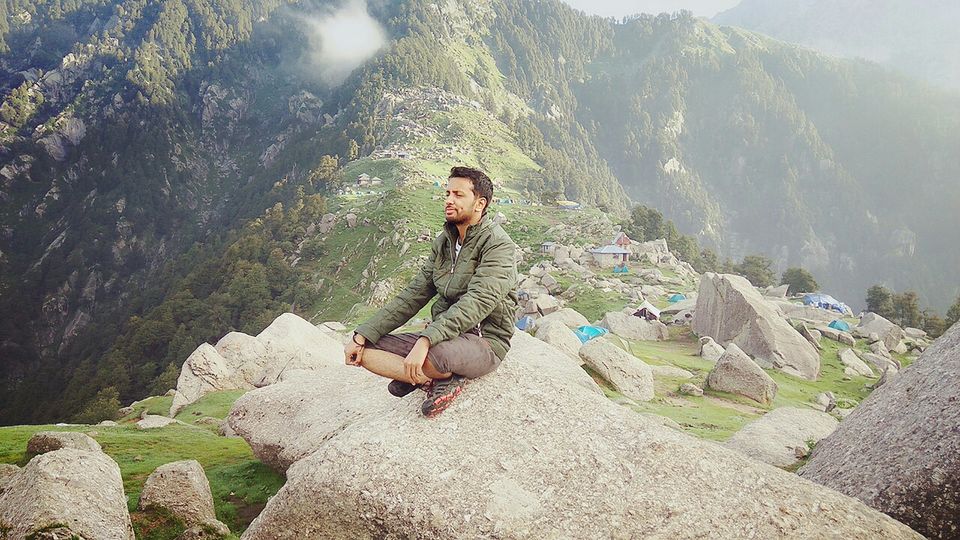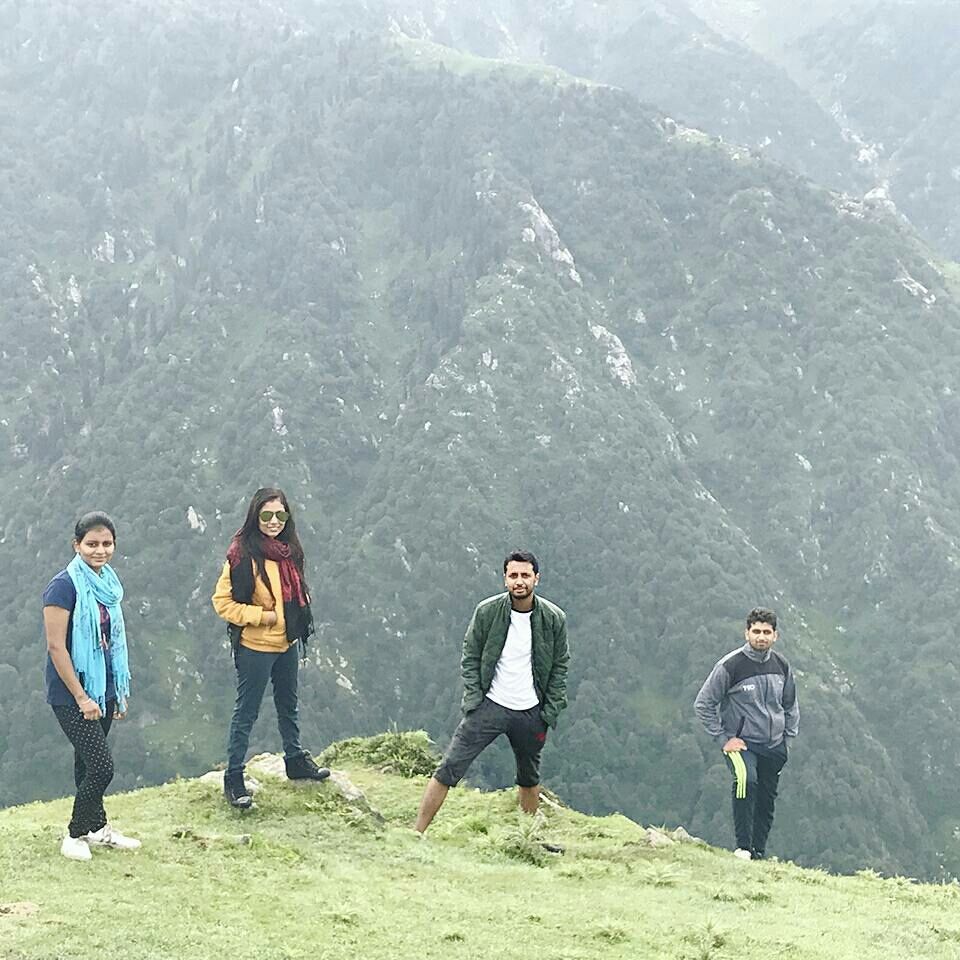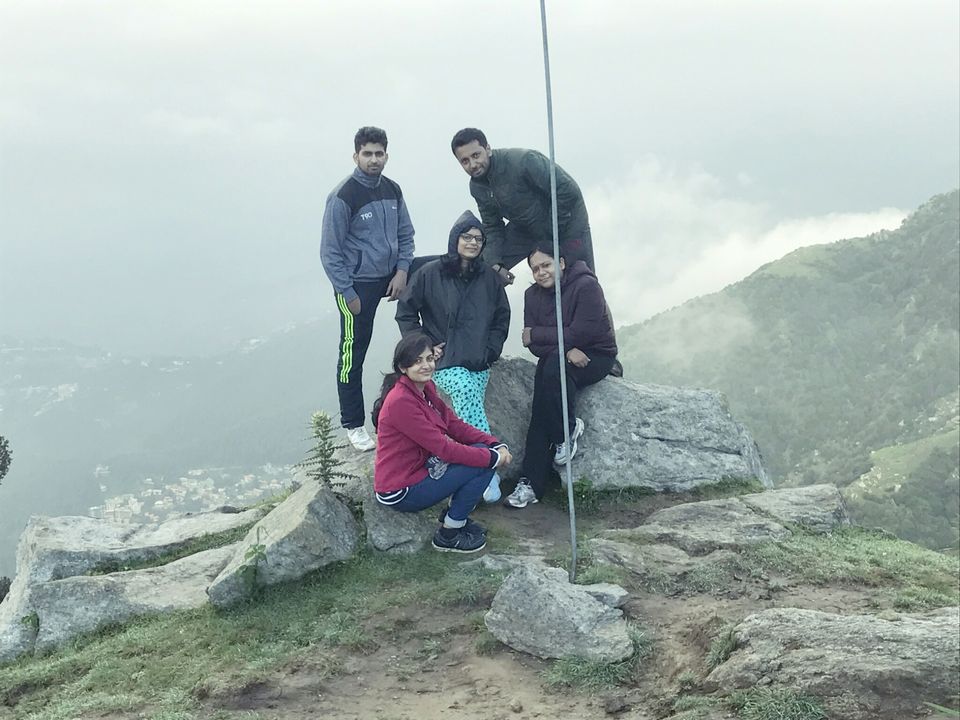 Next Morning we woke up and after doing our breakfast we started our journey way back to the Mcleodganj, it took us approx 2 hrs to come back and later in the evening on the same day we had our bus for Delhi from Mcleodganj bus stand ,apart from that we managed to go bhagsunag waterfall and bhagsunag temple and visited the local market also on the same day.
We missed to visit Dalai Lama temple and some other places of Dharamshala,but you can visit them by adding an extra day in your itinerary.
So the total cost per person approx was like this -1300(bus travel) ,1400(triphippie package),200-local travel,500 approx -food etc
Total cost=3300 approx.
Some Trekking trips:-
--Take a light weighted and comfortable sports or trekking shoe.
--Dont carry too much of packed food,carry a few nuts and dry fruits or glucose only.
--Don't carry unwanted clothes like the clothes you have taken for post travel need ,leave it there at the guest house or hotel itself
--Throw out useless items like make-up kit, shaving kit , matching caps or scarves etc.
Atlast go and enjoy this beautiful short trek on weekends or weekdays .
So find your joy in your journey rather than just the destination.
And for the budget travellers it's rightly said that A good traveller is one who knows how to travel with the mind.
Hills are vulnerable,Say no to Plastic,Snacks and Water bottles.
Save Himalayas, Don't litter on Mountains.
Save your Mother Nature.
Save yourself.