Learning invaluable lessons from your own mistakes is part and parcel of life. But why even make the mistakes in the first place if you can learn from where others have gone wrong?
While trekking is assumed to be as easy as putting one foot in front of the other, my recent (and first ever) trek to Kareri Lake in Himachal Pradesh made me realise that it can quickly become a lot more complicated!
Thirty minutes into the trek, a voice inside my head was screaming, WHAT HAVE I GOTTEN MYSELF INTO? THIS IS NOT HOW YOU'RE SUPPOSED TO SPEND YOUR HARD-EARNED LONG WEEKENDS!
I remained calm and ignored it. Five minutes later, I thought I'll distract myself with the views, only to find out there were none. Majority of the trek was through oak, pine and rhododendron forests with a trail so narrow that lifting my head to appreciate the vistas would have resulted in an unwanted skydive, that too without a parachute!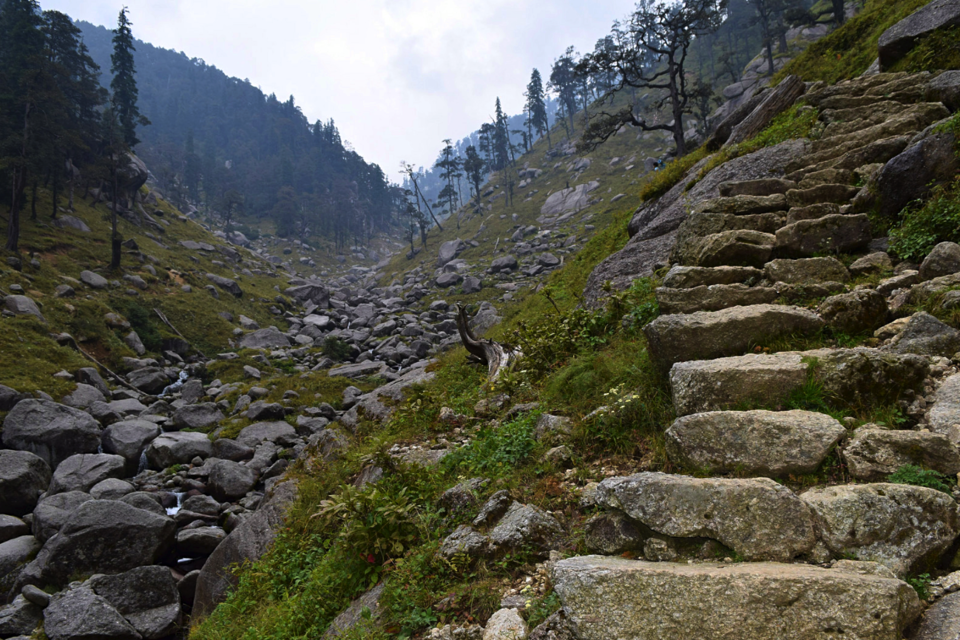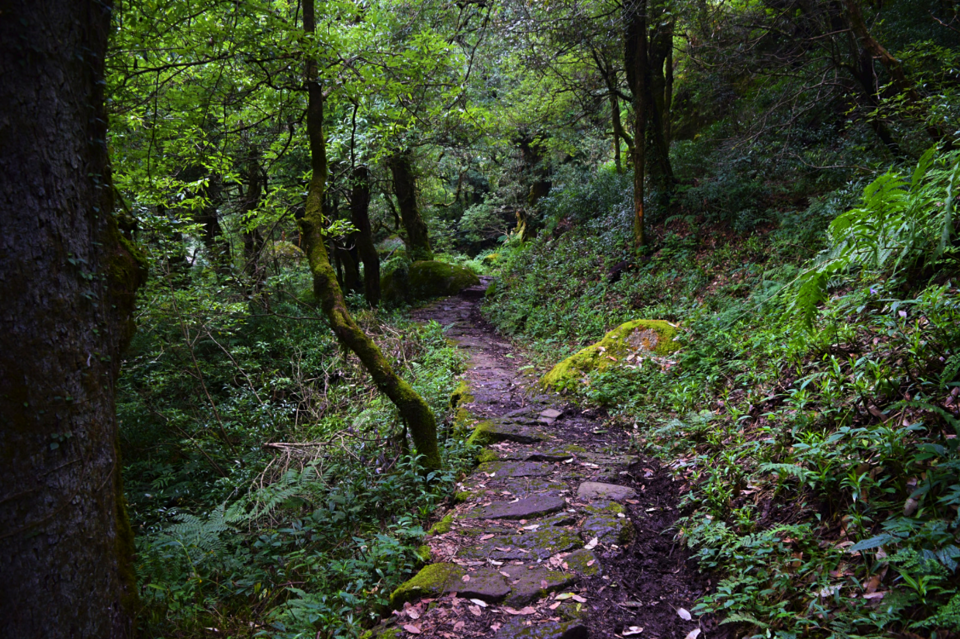 In a desperate attempt to suppress my inner voice, that was incessantly telling me to turn back, I thought of having a conversation with my fellow trekkers. This noble thought also failed to provide fruitful results as it was extremely difficult to talk while I was panting and moaning in agony.
Under the impression that trekking is all about crackling dry twigs under my feet, witnessing spectacular sunsets on breathtaking mountainous horizons, I found myself trapped in a helpless situation, sulking and whining within the ranges of Dhauladhar! In that moment, I truly realised the meaning of the idiom, 'Between the devil and the deep sea'. Moving forward meant steeper trails and louder cries! While turning back was more or less the same ordeal!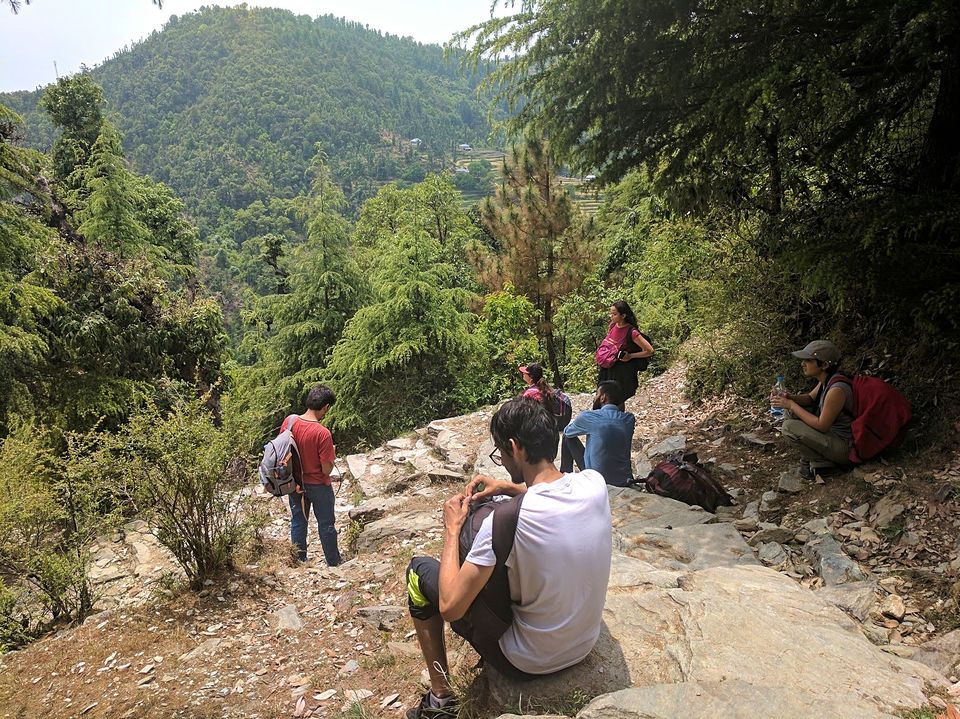 When I decided to go for a trek, there was an omnipresent injustice I enforced upon myself because I neglected the fact that I've an old ankle injury that sends me a reminder of its existence even after a tiny amount of walking and, in the spirit of full disclosure, my views on trekking are entirely based on this fact.
As they say, hindsight is indeed 20/20. I would not go back and change my decision to trek, even though it turned out to be disastrous. That being said, I would absolutely pay closer attention to tiny tidbits before I lace up and get moving. Sure, trekking involves putting one foot in front of the other in front of the other in front of the… but no matter how simple that sounds, you still need to be smart about it. And sometimes, the best advice is just plain simple. I wish someone had sat me down and told me these basic tips. If you're planning your first trek, here are few tips you should know:
Tip #1: Be realistic about your fitness level
Depending on the trail, you can face steep hill climbs, stairs and even boulders to clamber over. For your first trek, don't be a fool like me and start slow with a flat, short hike.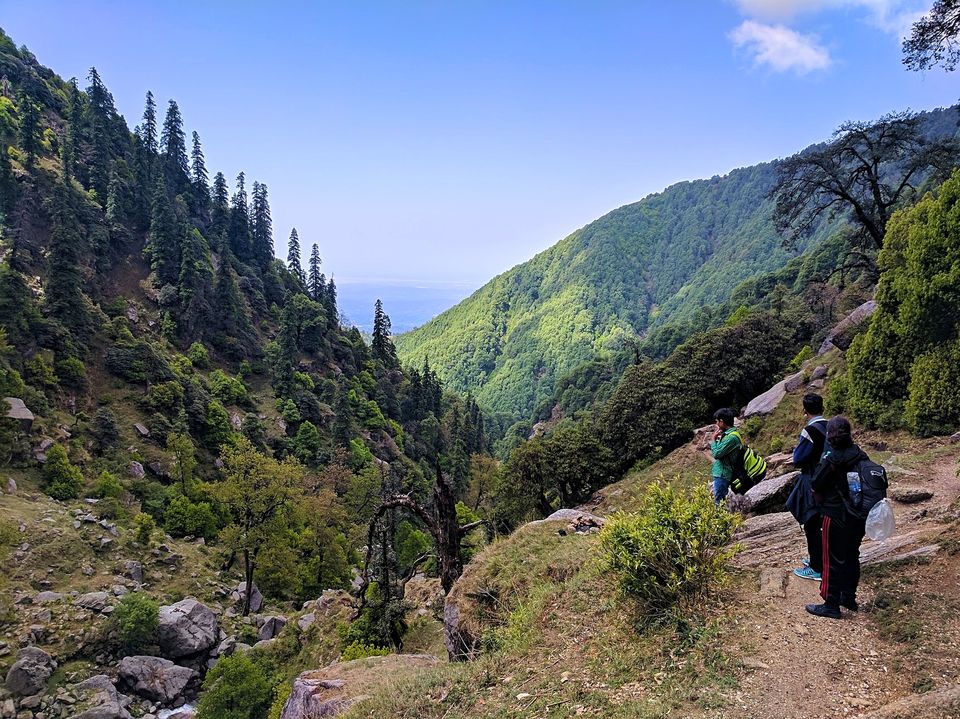 Tip #2: There is absolutely no shame in walking slow
None. Zilch. Zero. You're no less of an adventurer because you're slower than someone who's leading you. Even if you can't manage to keep up with the group, it's fine! Staying on your feet and moving is good enough. Never apologise for your pace.
Tip #3: Take as many breaks as you want
You're absolutely free to take a break every once in a while or every single mile. Stoping every now and then helps your body build endurance.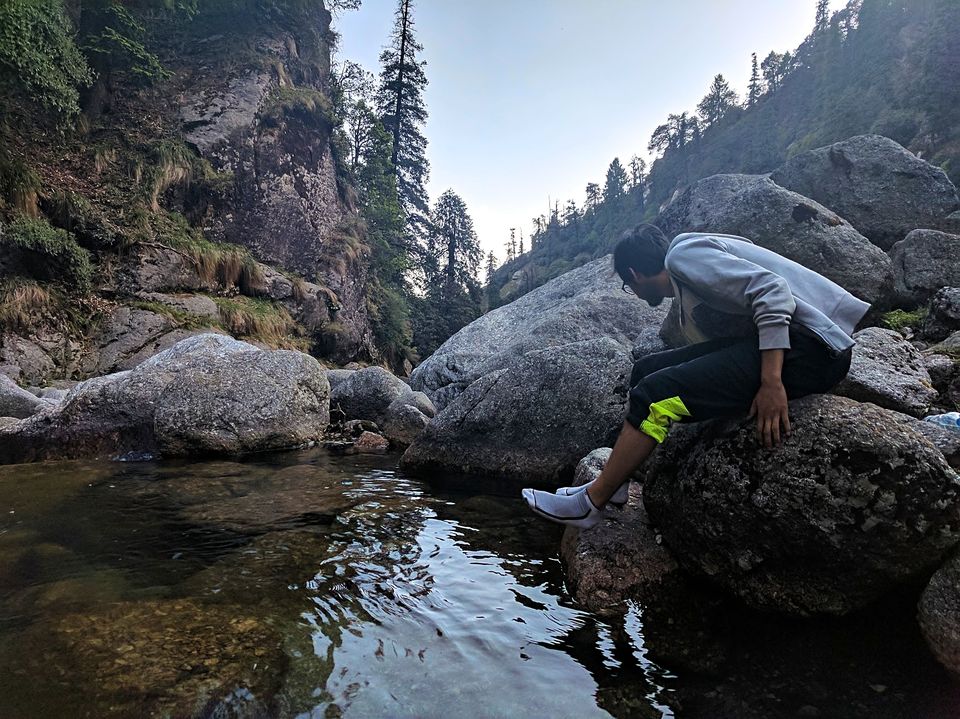 Tip #4: Find comfortable trekking boots
And don't forget to break into your new trekking boots before hitting the trail. Heading out in brand-new footwear is a recipe for uncomfortable feet, blisters, and an altogether troublesome experience.
Tip #5: Always look at the weather forecast ahead of time
It's crucial to know what kind of weather to expect so you can prepare accordingly. If you're going to layer yourself up, make sure you wear clothes that you can remove easily as you trek.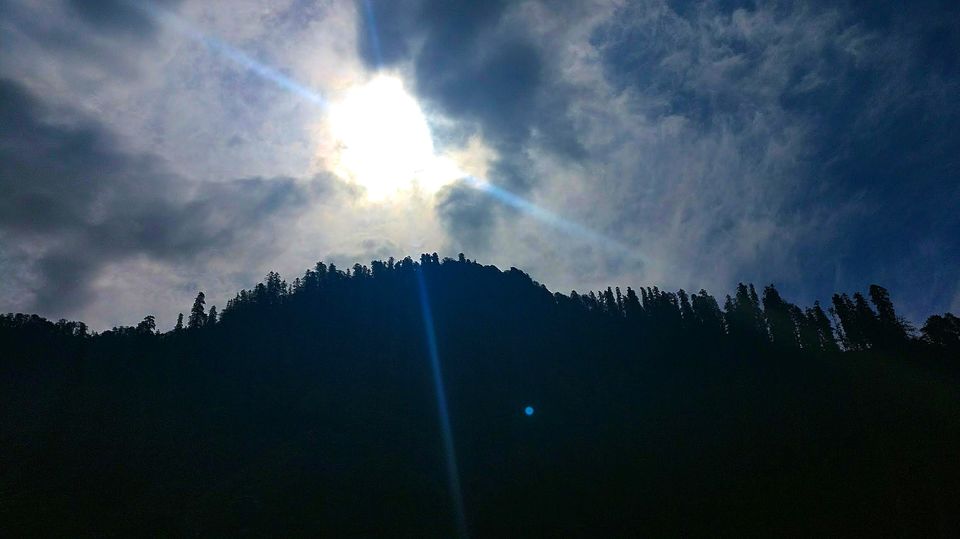 Tip #6: Take a trekking pole with you
A trekking pole is a blessing in disguise! Make sure you take one with you as it takes the stress off your knees and thighs.
Tip #7: Keep your backpack as light as possible
Swear by this tip and pack as light as possible! I was fortunate that a friend offered to exchange his bag with me, but not everyone is as generous as him! So please, pack light!
Tip #8: For your first trek, go with a group of trusted friends
Had it not been for the company, I would have never completed this trek! They could have kept walking, ignoring my cries, but they didn't. They could have simply stopped and stared at my primal display of pain, but they didn't. They did everything possible to make me feel at ease without a frown on their faces!
Tip #9 Carry out what was carried in!
Carry out everything that you carried into the woods and do everything you can to minimise your impact while taking in nature's beauty.
Here are some pictures from the trek:
Are you an avid trekker? What are your favourite tips to prepare and plan for a successful trek? Share it with the Tripoto community.