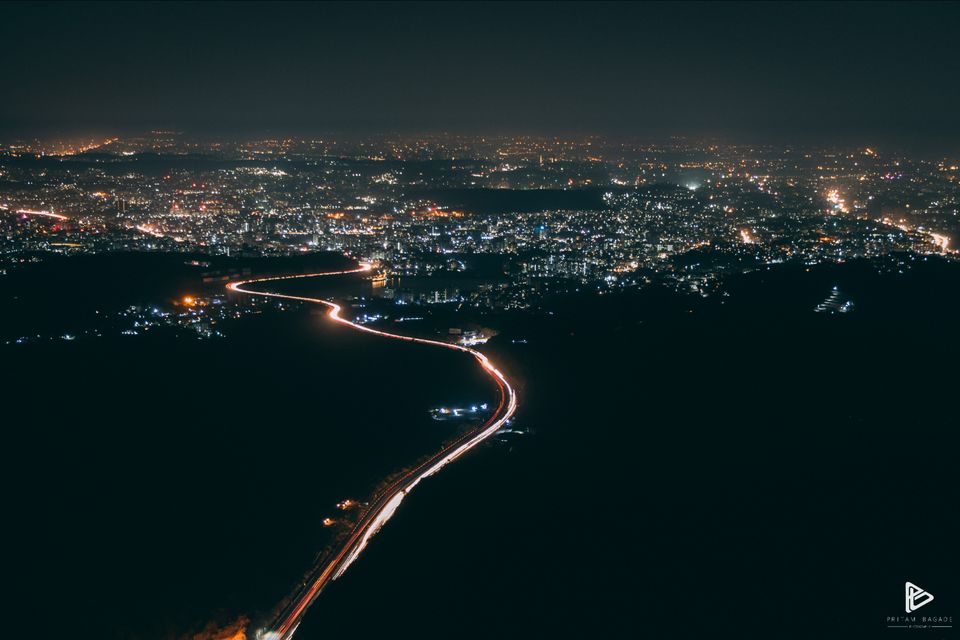 Just a Few days back, as I was going through the site I came across the K2S trek, with SG trekkers. This was something I was really looking forward, and one of the top items on bucket list. So without thinking a bit, I decided to check it off from my bucket list.
Weekends have always been a bit busy for me, as travelling every week just to spend few hours at home and then again travelling back on Mondays, and snoozing in between my train journeys, catching up with friends, checking out some another things from my bucket list, But I think moreover has become a part of my life since last 2 years. This time I knew finding someone to accompany me to K2S is going to be the tough job, as most of my friends ditch at the last moment. But as they say life becomes much easy when you have the people with same mindset, and this time I found a savior for my K2S journey, My roommate Saroj, and my best friend Ashish.
So Saroj and me we both were very excited, for K2S. But I was not sure if I can complete this trek, but I determined my mind whatsoever, "I will complete. "
My mind is always fascinated by the fact of spending the time in open dark starry sky and the moon, the cold breeze, I just hope the little bit of me, who is always in front of laptop screen, should get some time to experience the real me, and instead of feeling the a.c. get out and feel the fresh air, grab some moments out of the lifeless Mumbai life. And here I was on my way to do so.
It is always another tough task, to convince at Home, because most of the times, my mother thinks it as a "PAID PAIN", where you pay for yourself to get troubled and torched, Convincing her till the time and making her agree and that too for a night trek, is a wonder in itself. Every time I just convince her saying "One last time!!!", But I dont really think the last time will be too soon .
On 24 March, me and my roommate (Saroj) left the home at 5.30 am in order to catch the train at 6.15 am. I already slept in the train, as soon as the journey started. After reaching at station, I went again and had a Nap. I am actually a kind of person who can go on sleeping for hours on weekends , after a whole day of sleeping I will still be able to sleep at Night. I am usually not a Night Owl, that was the major concern, that I might feel sleepy at Night, while trek.
The Reaching time was 7Pm, so I left from home at 6.15, and within sometime we were at Swargate. Initially we were not able to find Saroj, and not the SG Trekkers. But within sometime we were able to find Vishal by calling him, and afterwards finding Saroj.
Few members already went in one bus, But we decided to wait for another bus, as the bus was almost full, and there was no place to stand. Luckily After sometime, another bus came and I was able to grab a wide seat where three of us can sit together, we started our chit chatting on different topics, I felt as an outsider by seeing the bonding between Saroj and Ashish, and it was hard to believe that they were meeting for the First time.
This was my third trek after Andharban, and Vasota. I was able to see some familar faces, After getting down at old Katraj tunnel, I was able to recognize some voices, but hardly able to remember who's Who ?.
After that we were instructed and then the list was checked one more time and then we started our torchs and kept on walking till we reached the temple. I tried to find myself a comfortable place where I can sit for sometime till the other members were coming. I along with Ashish and Saroj, started eating from my tiffin. Even though it was just a matter of few hours, my Mom had already packed that I can survive until next few days, and the bag was already getting heavier.
Around 9.30 -9.45 – We were briefed about the trek, Usually the trek starts with a formal introduction, But in our case we decided to continue the introduction tomorrow and start the trek as early as possible.
After all that being in mind, of what heard and said about the trek, we started climbing the first mountain. The total time estimated was 7-8 hours, and we were expecting to reach Singhgad Fort around 6-7 in the morning. The most interesting thing that I Found was there was no exit option, so once you start there is no way to return back , you will have to complete it. I had already seen most of the videos of K2S on youtube, and was already aware that "K2S is going to be a tough cookie to crack ", because of its endurance.But at the same time I had well planned my mind to complete it, this time I decided to test my willpower and determination and to check If I can really do it ? It shouldn't be that tough !!
First mountain was I think the toughest, As we started walking, just a few steps and we were able to see the snake, that was something new, As this was my first Night trek, I had never seen a live snake, Walking was not a big deal, But the real pain started when everyone started climbing the mountain, I was exhausted within minutes, and started panting, as I tried to grasp some breath. My heart started running faster. The body which had not experienced even the sunlight, and was always in the cosy and comfortable zone started fighting for its comfort, I was sweating as if it has been hours of walking even though it was just a few minutes. I tried to talk as much as less as possible may be to save my energy or I didn't have enough energy to utter a word.
Finally, I saw some people sitting and relaxing at some place while others were joining. The view was breath taking, I always wanted to have that view. Staying away from Pune, leaves me craving more and more for Pune. Being a Punekar, I think I was seeing the city in altogether a different way, as never seen before…..
After 2 -3 mountains, we again started walking. One thing I learnt for first time was. The Ascending is difficult, But Descending is even more difficult. I use to always think that I might prefer descending as this was the most easiest part, but K2S changed my perspective and for First time, I was hoping "No More Descending". After first 3 mountains. I did not find the other mountains difficult, with every mountain may be my will was getting firm to complete this trek.
We Were always in the Middle, so there were always some people who were ahead of us, and some other people who were after us. I am still not able to remember number of people, who helped me in descending part. There were some slopes, were I had literally sat and crawled the ground in order to avoid the slipping, Even after avoiding, I had slipped several times, but I was able to get up every time I had a fall, as I didn't get much hurt.
When all others actually waited for having some food. I was already done with my diner, even before starting the trek, and I decided to utilize this time to have some quick nap. But that was not the right decision, as afterwards having a sleep and walking was getting difficult for me.
After completing 50 % of trek I started thinking "Seriously, Whether I should really continue Trekking as my Hobby ?, or this is the last time I am doing something ??". Leaving the questions behind I started walking again.. I had already gulped enough water, and I was left with no water. All I was having was a bottle of glucose.
That Glucose is one of the reasons How I have completed the trek. There was a time, when I was not able to see anyone behind me and not in the front. It was totally dark, and my mind started running wild with all the evil thoughts, and I was barely able to see the road, But After walking , at a long distance I was able to see some torch lights .I don't know how, But I just kept on walking in the same direction. I was feeling as if this descending is the worst part and I will never be able to complete it, if I keep on crawling and sliding the slopes.
At that time, when I was completely Exhausted, Ashish was behind me, We were having Bhagyesh(co-ordinator) & Amol(co-ordinator) around us. I would never be able to express my gratitude towards Bhagyesh and Amol, the way they had helped us.,And for keeping the faith alive that "yes, we can do it".
In the end, the 3 mountains were the really testing our patience. Even though tired my legs were obedient enough to walk. But what I was really worried was that Ashish had already reached a stage from where it was getting difficult to walk, I thought he might faint. By convincing and inspiring each other, we finished one mountain, and there was another "Big ONE " waiting for us. This time even I could feel my willpower getting crushed and my determination getting faded. But this was the time to getup and prove ourseleves.
Somehow with empty bottles, tired legs and exhausted faces we completed the last mountain. After hearing that we have completed the trek, I felt as If this was the biggest accomplishment Done so far in my whole life. Now even though there were n mountains, to get the transportation, we had to walk a small distance. The small distance was seeming as Miles.
May be I was not the last one to complete the trek, But I was the first one to go and accommodate a seat in Jeep, The legs felt much better. I started imaging myself to a famous webseries "TESTCASE", when they are sent for "DOZAKH (Hell)". This last few hours had already taught a lot in its own way.
We reached the Singhgad fort and was able to witness the beautiful sunrise, which I had wished for days. The weather was really cold in the morning, and I was there wearing 2 jackets and still feeling the cold. We reached Singhgad, and taking selfies and witnessing the changing shades of sky and glistening sun.
After Reaching I had the delicious breakfast of my life. The plate was having everything I loved to eat, and Icing on the cake was the "dahi". My favourite of all time was "Thecha".
After that we were gathered, and asked to share our experiences. Everyone was delighted to share. I think Everyone had created the different memories, lived the different moments, and everyone was having a different story to tell hereafter…
In the End I really feel the gratitude that this was one of the most beautiful experiences of my life, where I completed all my wishes starting from Night Trek, to Sunrise, to The delicious food. This trek gave me a confidence, "If yes I can do this, I can do anything I make up my mind for ".
Last but not the least, " Duniya ki sari khushi ek taraf.. Aur K2S complete karne ki khushi ek taraf….." so true.
We started our back journey with Ever lasting Memories….