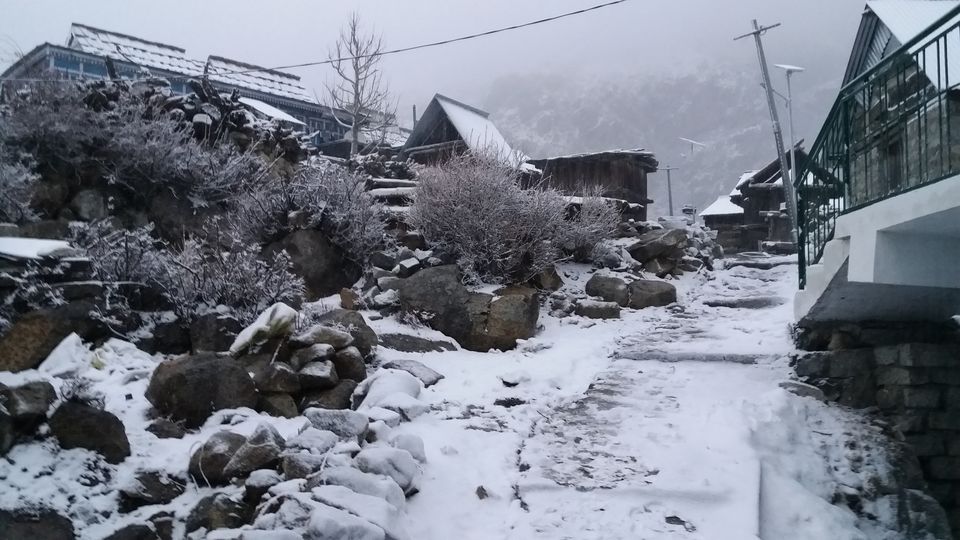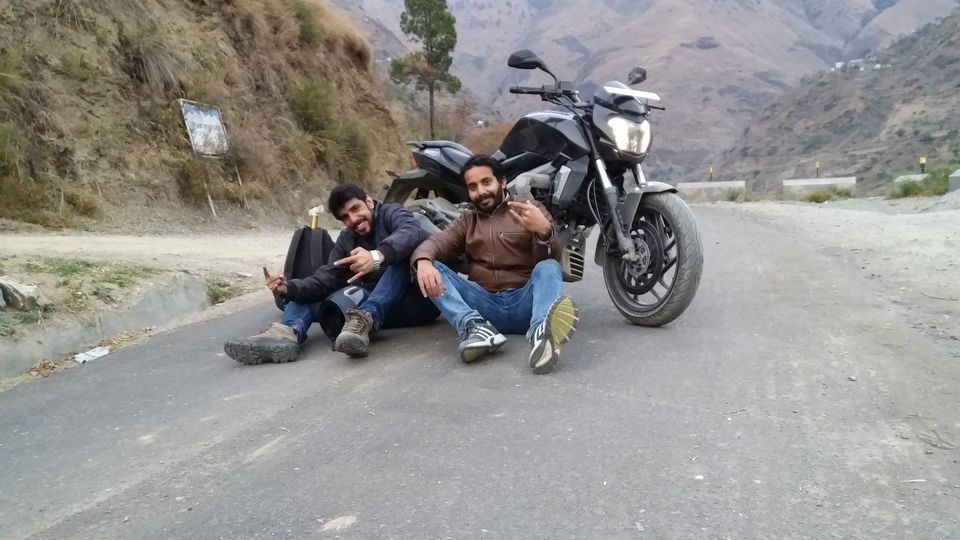 Day 1 :- Circuit 1 - 250 Kms
Started our journey on Dominar 400 & CB Trigger on 2nd of March 2018 from Chandigarh early morning 5:30 am. We ride bikes straight away for 3 hrs till we reach SHIMLA. As it was festive morning during our journey. We saw beautiful snow-capped mountains with colors splashing all over the roads while driving in mountain terrains. Kids were dancing on the roads showing immense love, care and respect for each other spreading message of peace and happiness.
We took a halt at a nearby restaurant for breakfast, feeling the cool breeze in cold weather with droplets coming from the sky which added delicacy to our morning halt.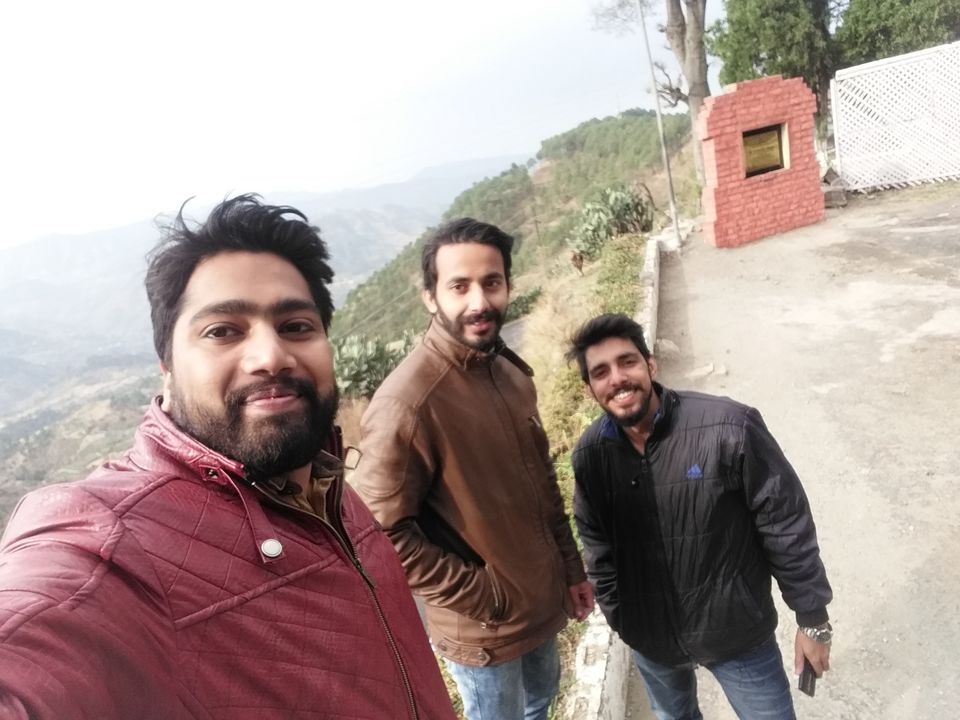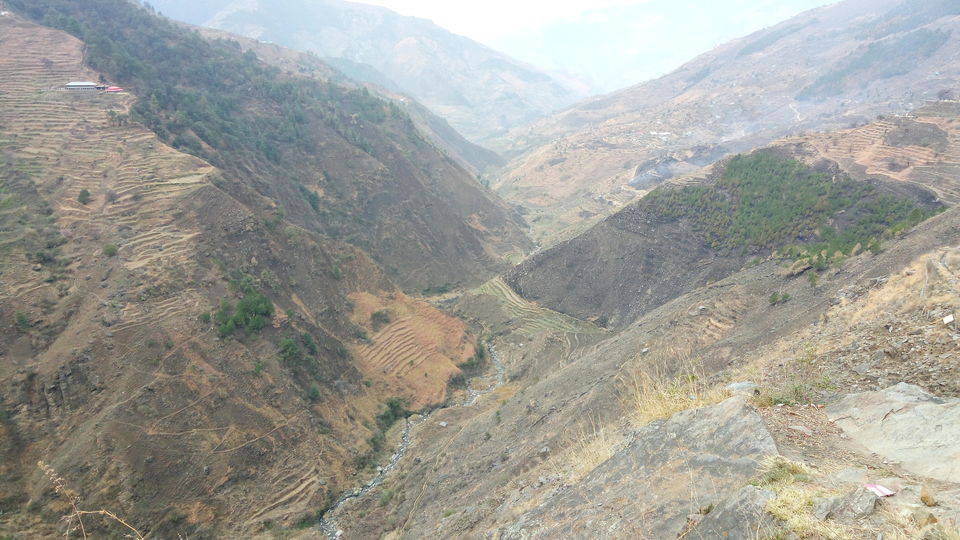 You get to wander in the valley, among landslides, river side ZIG ZAG roads with the off-road drive to reach our destination on Day 1. Being positive is like climbing a mountain, being negative is like sliding down, sometimes people want to take the easy way out because this is what they have thought for their whole life but this monotony in mountain terrain can kill you and Adventure can hurt you but it would always be remembered.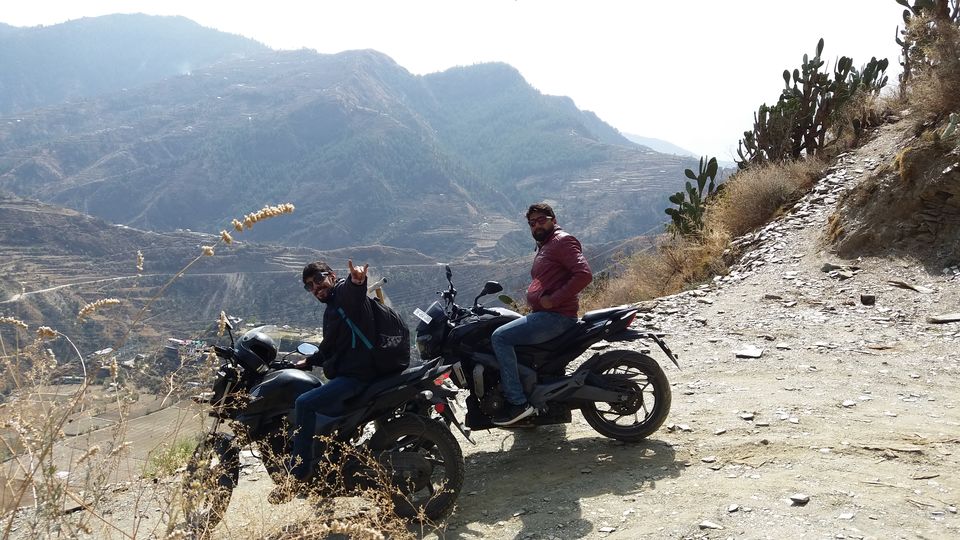 We were approx. 30 km away from Auli, we asked a local boy way towards Auli and we were surprised that no-one have ever heard of such a place and we were stunned. We rode the bike at top of the mountain, we let the Google decide where we have to go. We reach the destination and we came to know that Google also doesn't know where the exact Auli is !
We sat there for almost 1 hour thinking about what to do. What happened was not right and our whole plan was screwed. My all riders were depressed and now its caption's turn to lead his team back on track with full motivation. Somehow we managed to come down to a nearby village called Nerwa, where one kind man helped us and arranged a guest house for us.
Now its time to motivate riders. Now riding in snow is the key which can bring happiness on my riders face. We, the riders explored nearby villages and decided let's travel to another side of the place where one dares to travel- Travel to CHITKUL.
Day 2:- Circuit 2 - 300 Kms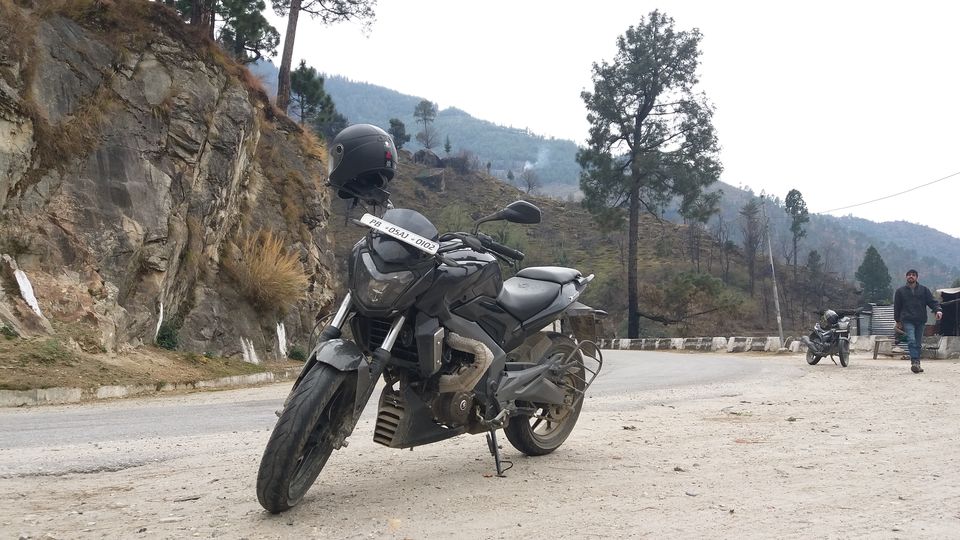 Riders got ready to travel for long 12 hrs for 300 km. The only thing which kept them motivated is travelling on unknown roads, Chitkul- The last village of India.
We ride bikes for hours and managed to reach on the unknown roads.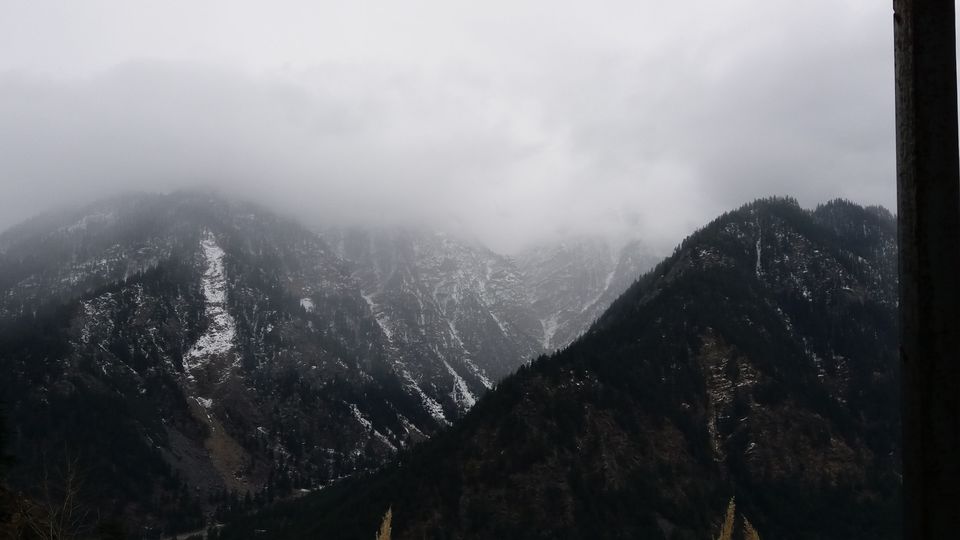 As soon as we entered Sangla, The temperature was Zero deg. C but it can not stop us right now as we need to reach - 4 deg. C. As soon as we crossed Sangla, snowfall started which was the best part of our whole trip.
We found the first and last check-post of Indian Army where we entered the vehicle details. Here, we don't require any passing certificate. It is almost 8 km away from CHITKUL.
At around 4:30 pm, we entered the unknown lands - CHITKUL which is something miraculous and can't be expressed in words. This is something which can only be felt.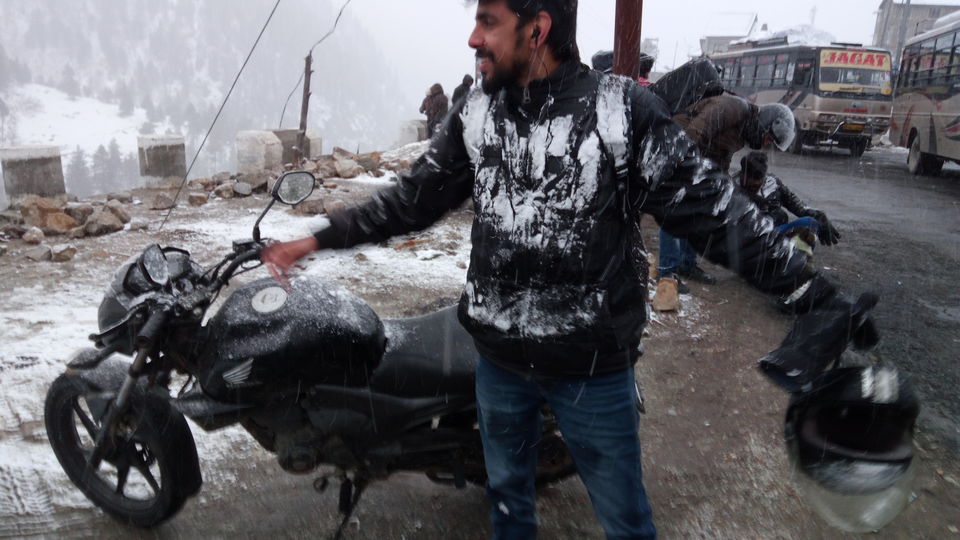 We entered with snow which captured us from all sides and the immense feeling of joy, cool breeze, snowfall was prodigious.
The snowfall was so deep that it covered all the parts of Chitkul in minutes and we were enjoying every breath was the last one. Spending Every minute, we started falling for Chitkul and we were like lets stay here only. But sooner or later someone from the nearby shop pinched us and we came out of our beautiful dream and informed us here the snowfall is so huge and the roads will be blocked for days. Approximately 8 pm, we decided to ride our bike back to Sangla.
At - 10 deg C, heavy snowfall and cool breeze with almost no visibility, my riders took this insane step to ride in late nights in the woods covered with snow with river splashing its water on the rocks. With 2 hrs of a tough drive we somehow managed to have a hotel in Sangla, at that moment we were freezing and it took us around 30 mins to catch our breath again. We stayed and breathe.
Day 3 :- Circuit 3 :- 350 kms.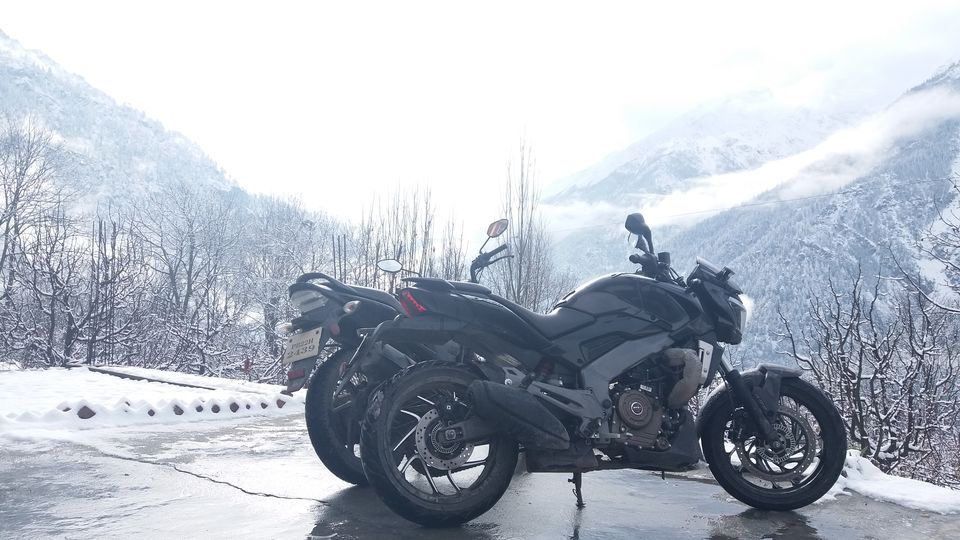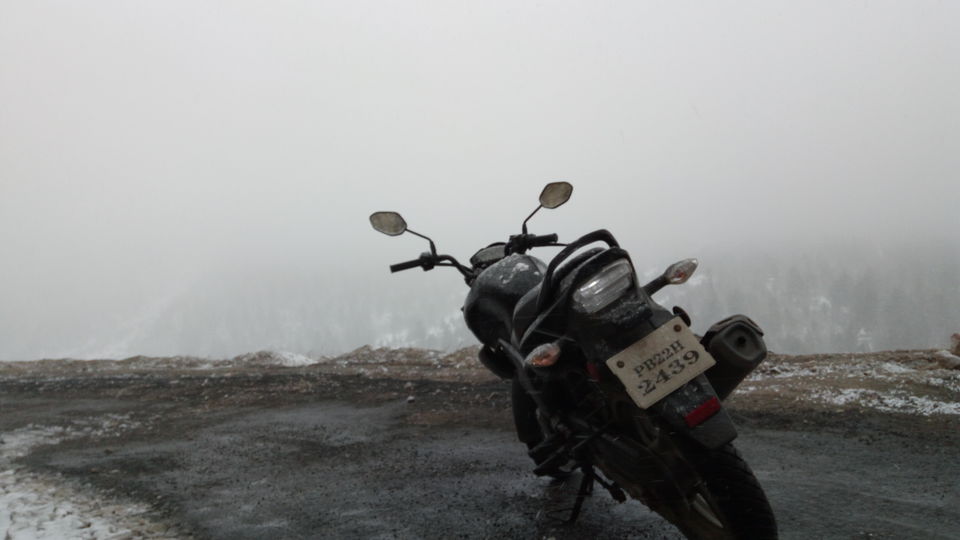 In the morning, engine of my bike CB Trigger freezes and we were not able to start it due to sub-zero temperature so we tried to burn fire under the engine to jump start it.
Now after almost 2.5 hrs of struggle on mountain with the push to bike we somehow managed to lift bike at the topmost height of the mountain and with high acceleration engine ignites.
On our way back to Ambala, Thrill didn't want to leave us, Near Narkanda it became difficult to ride bike and we take a halt and burnt old woods in the jungle. At around 1 AM we reached Ambala and set my riders to back home.
Last but not the least:-
Life is either a daring adventure or nothing at all. We did the impossible.