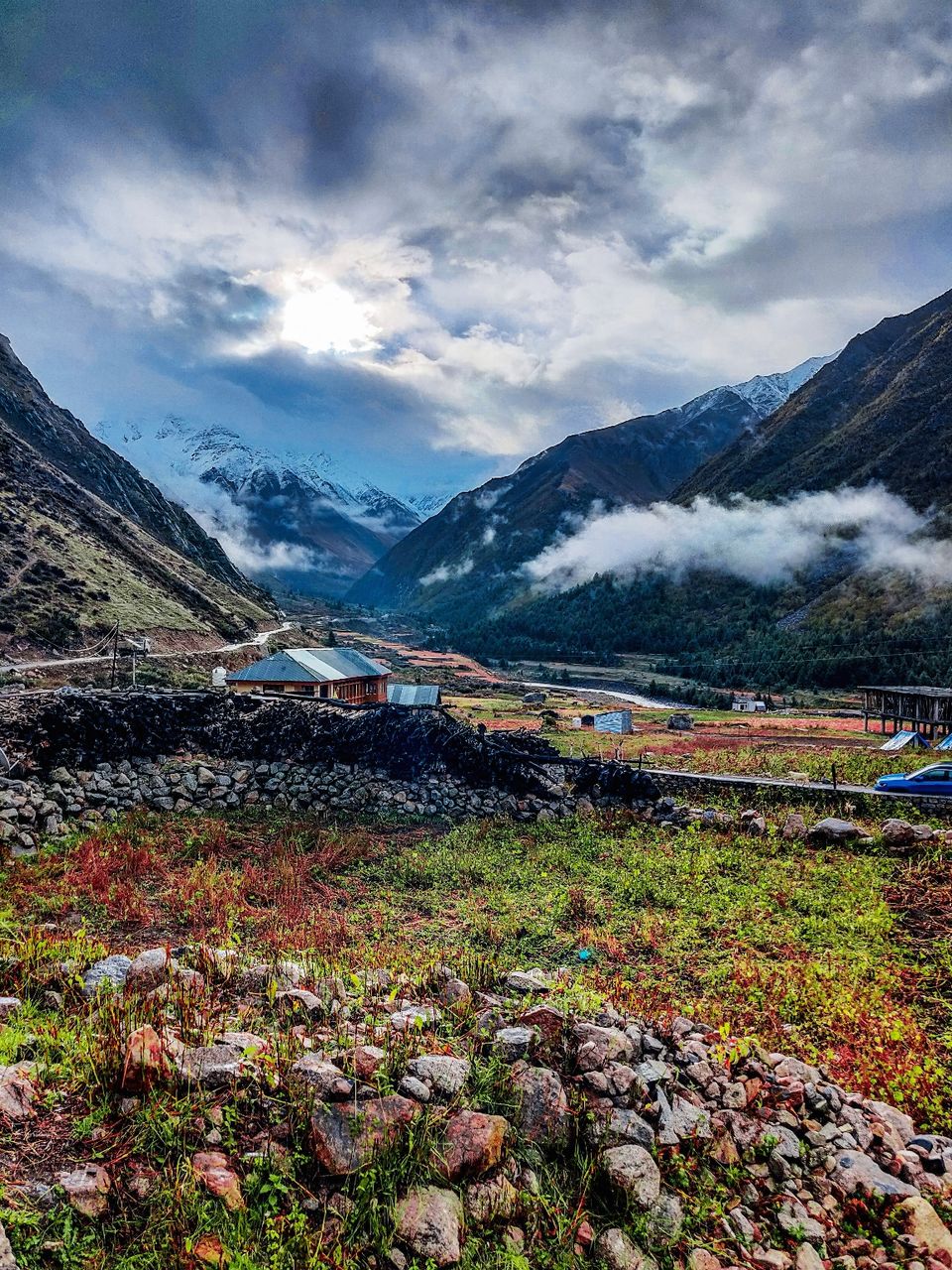 In September 2018, I went for the most wonderful bag-packing trip of my life to Spiti Valley via public transport.
On my first day, I traveled to Chitkul which is the last village of India and will tell how I managed to make it there in less than 24 Hours. My plan is to complete the full spiti valley circuit through public transport or Hitch Hike.
My first pitstop will be Chitkul And will try to Reach there by tommorow evening.
How to Reach -
There is no direct buses to Chitkul from New Delhi. So, there are three ways to reach there -
1. Delhi - Rampur Bushahr - Sangla - Chitkul
2. Delhi - Sangla - Chitkul
3. Delhi - Shimla - Sangla - Chitkul
I took the first option as I didn't knew about the 2nd option else I would have selected it. I would suggest to take either 1st or 2nd option.
I had booked my tickets in "HRTC HimGaurav AC Deluxe" Rampur Bushahr bound bus. My aim was to reach Chitkul in by next evening anyhow. The time to reach Rampur is 10'30 and good thing is that there is a bus at 11 for Sangla. And at 17'30, last bus for Chitkul departs from Sangla.
Things to keep in mind before going to Chitkul -
1. If you are prone to ASM, then don't forgot to take medicine.
2. There will be no mobile coverage, tell your loved ones before entering Sangla Valley.
3. Respect the Locals
4. Don't forget to have lunch at AKHRI Dhaba
My Journey to Chitkul -
I boarded my bus from Kashmiri Gate ISBT scheduled to depart at 19'30. The bus was packed with travelers. The conductor told we will reach to Rampur at 10'30 and there is a bus to Sangla at 11'00.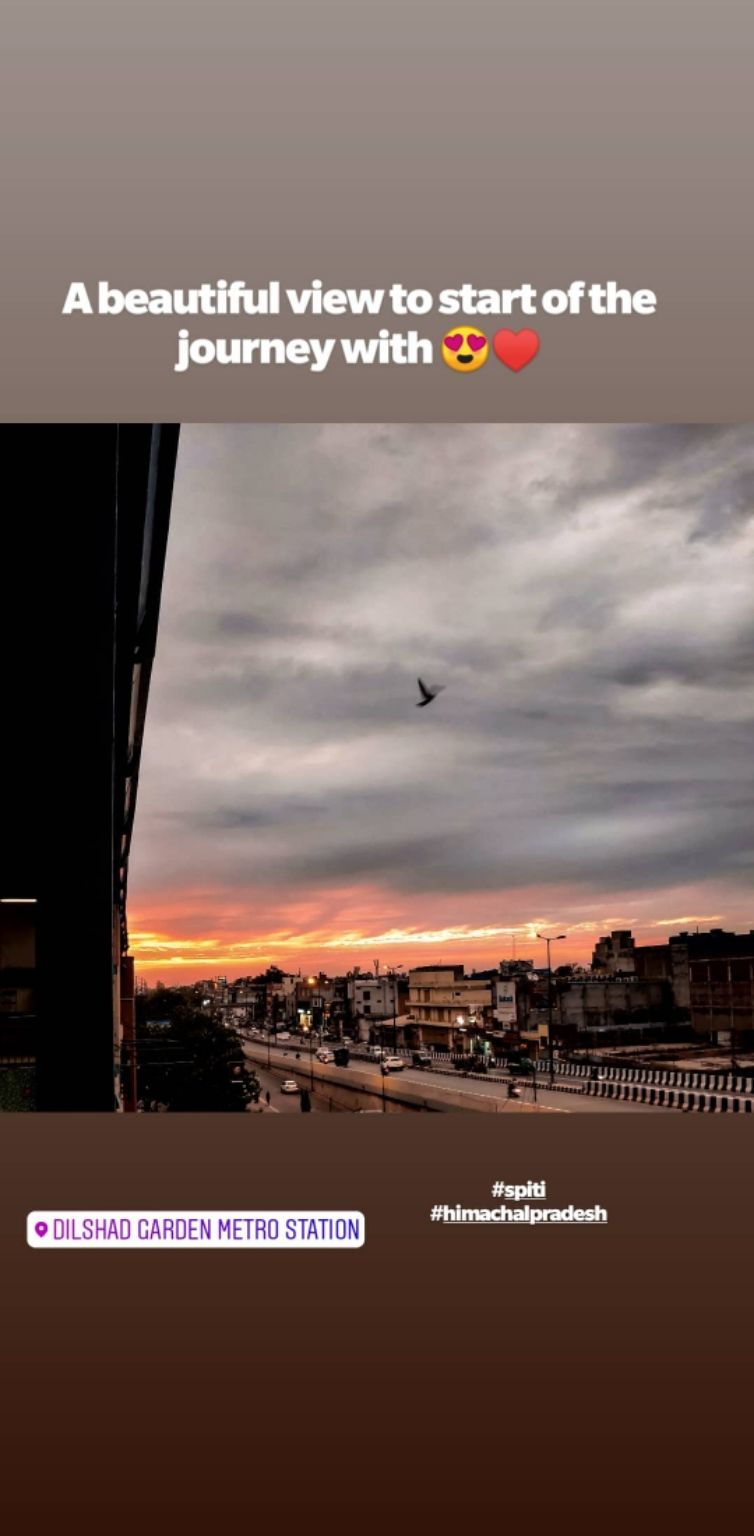 Next morning I entered into Himachal, and to my disappointment it was raining a lot. Finally, at 11'30 I reached to my first pitstop Rampur Bushahr. I saw the weather was changing very rapidly. There was a thick layer of clouds all over the sky. I got down from bus and I found myself standing in front of this beautiful Landscape with sutlej flowing in its full fury, the lush greenery and the thick layer of clouds adding more to it. Though it was raining quite heavily, I couldn't resist to take out my camera and capture this beautiful landscape through my lens.
Most of the people do break their journey at Rampur. But I had different destination to break my Journey i.e. Chitkul.
I reached Rampur at 11'30 AM, an hour and half late. I enquired at the enquiry counter for any bus to Sangla. They told that you have just missed the direct bus to Chitkul which was at 11'00. The next bus was at 12'30. For a second I thought that I will not be able to make it to chitkul by the day end.
Last bus to Chitkul from Sangla was at 17'30. The bus arrived at 12'30 and saw the Board "Delhi - Shimla - Sangla". My first reaction was " why the fuck I didn't took this bus directly from Delhi !!! 😥😱".
I asked the conductor when we will reach Sangla!. 16'30 And the answer made me said yes! I will make it to Chitkul but he added one clause - Depending upon the roads because there might be landslides happened ahead. I hope for the best and started my journey to Sangla.
At 12'30, I started the next phase of my journey from Rampur Bushahr to Chutkul. I was in state of Racing against the time. I was totally relied on the HRTC to make it to Sangla on time as I have to catch the last bus at 17'30 for Chitkul.
As the bus enters in Kinnaur District, the views starts to get more and more Beautiful and the roads starts to get more treacheous but they were in good shape. At 15'30, I reached at Tapri. And I asked how much time it will take from here, he told 1-1.5 Hrs. After 15 mins of stoppage at Tapri, we were on our way to Sangla.
As the bus crosses the bridge at Karcham Dam, we had stepped into Sangla/Tupka Valley. The roads started to get more narrower and the gorge more deeper. But with the amazing view in front, fear of crossing this road got away.
And finally after 4'45 Hrs of journey, I reached Sangla at 5'15. It was raining quite heavily. I got down quickly and took my bag out from trunk of bus and enquired where the bus will come. The guy told as its a private bus, you will get it from the market which was 300-400 mts from bus stand.
I picked up my bags and started running in heavy rain to catch that bus. I saw the bus standing and was about to leave. I ran more faster to catch the bus. And finally, my 22 hour long journey was going to end in Chitkul. I couldn't believed that I made it to Chitkul in less than a day. Though hectic but better than wasting a day.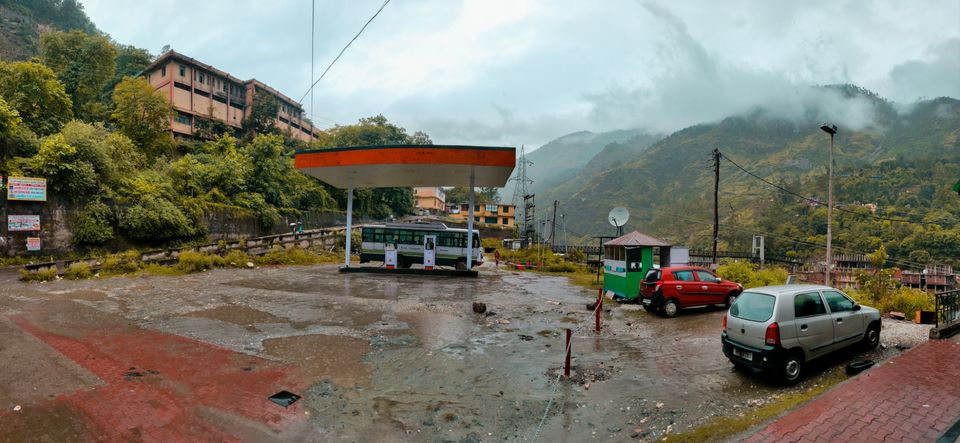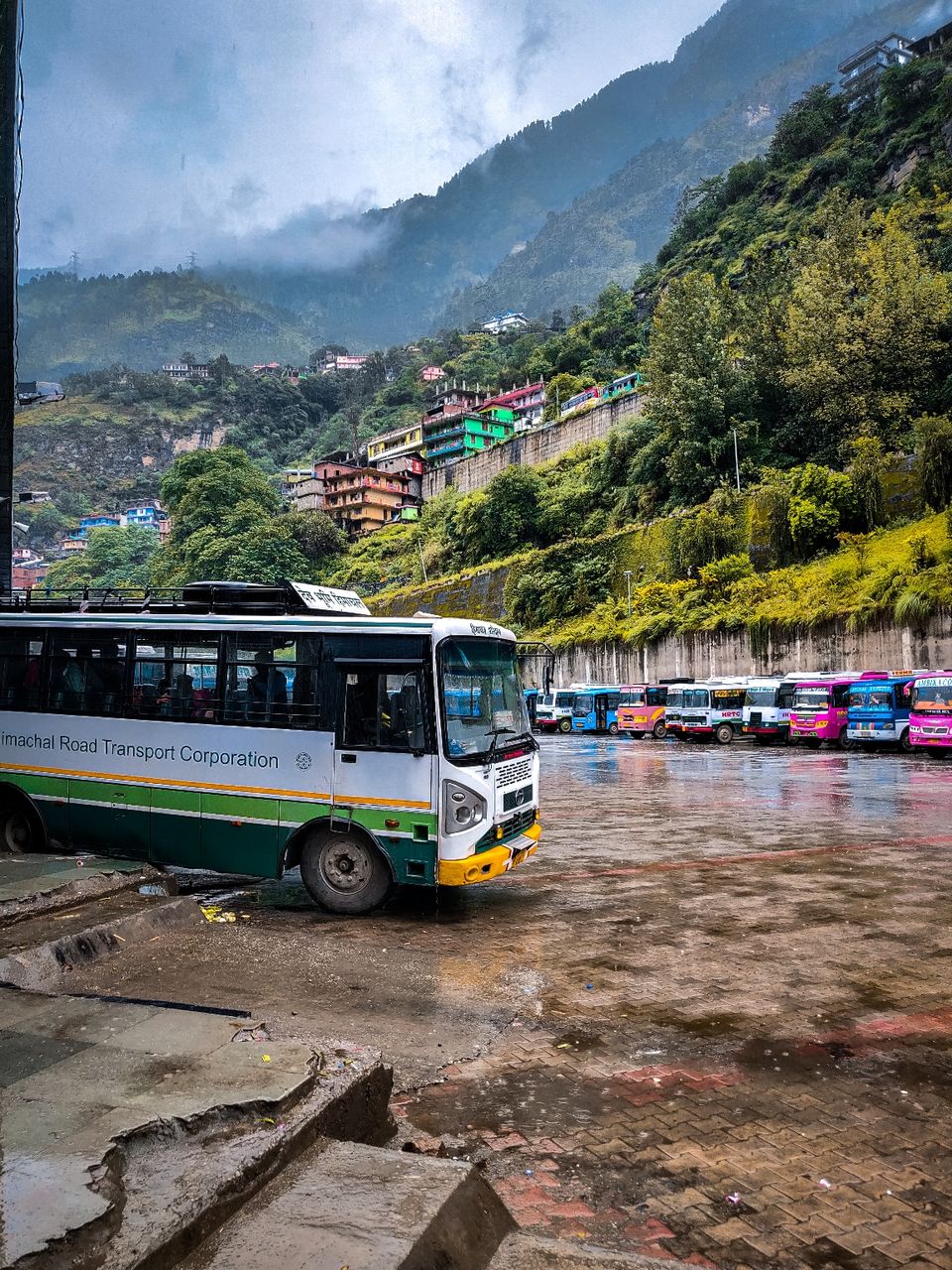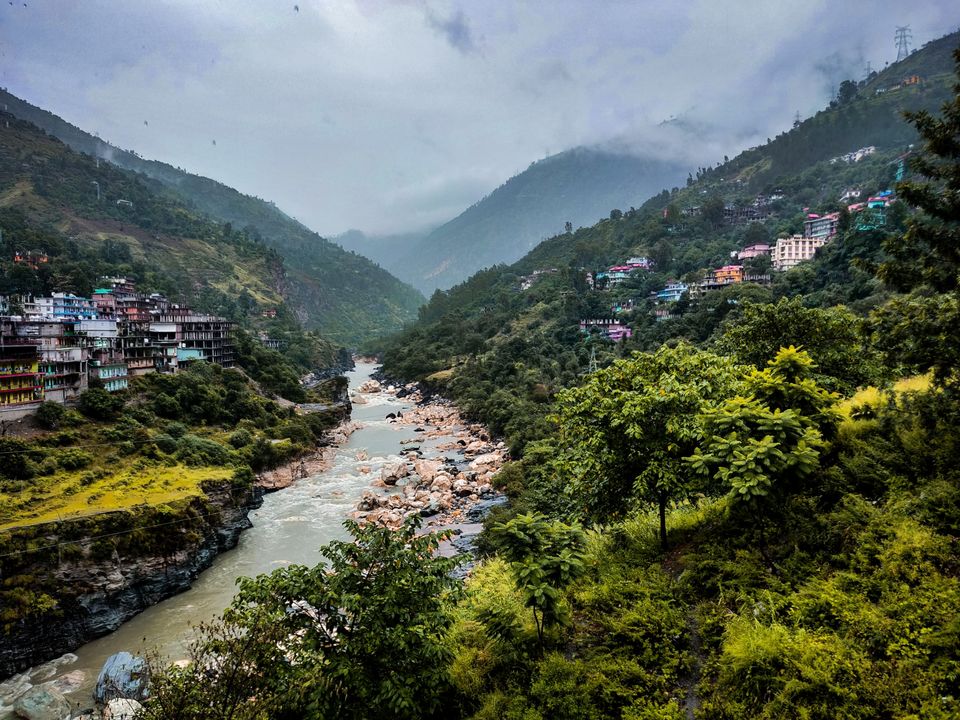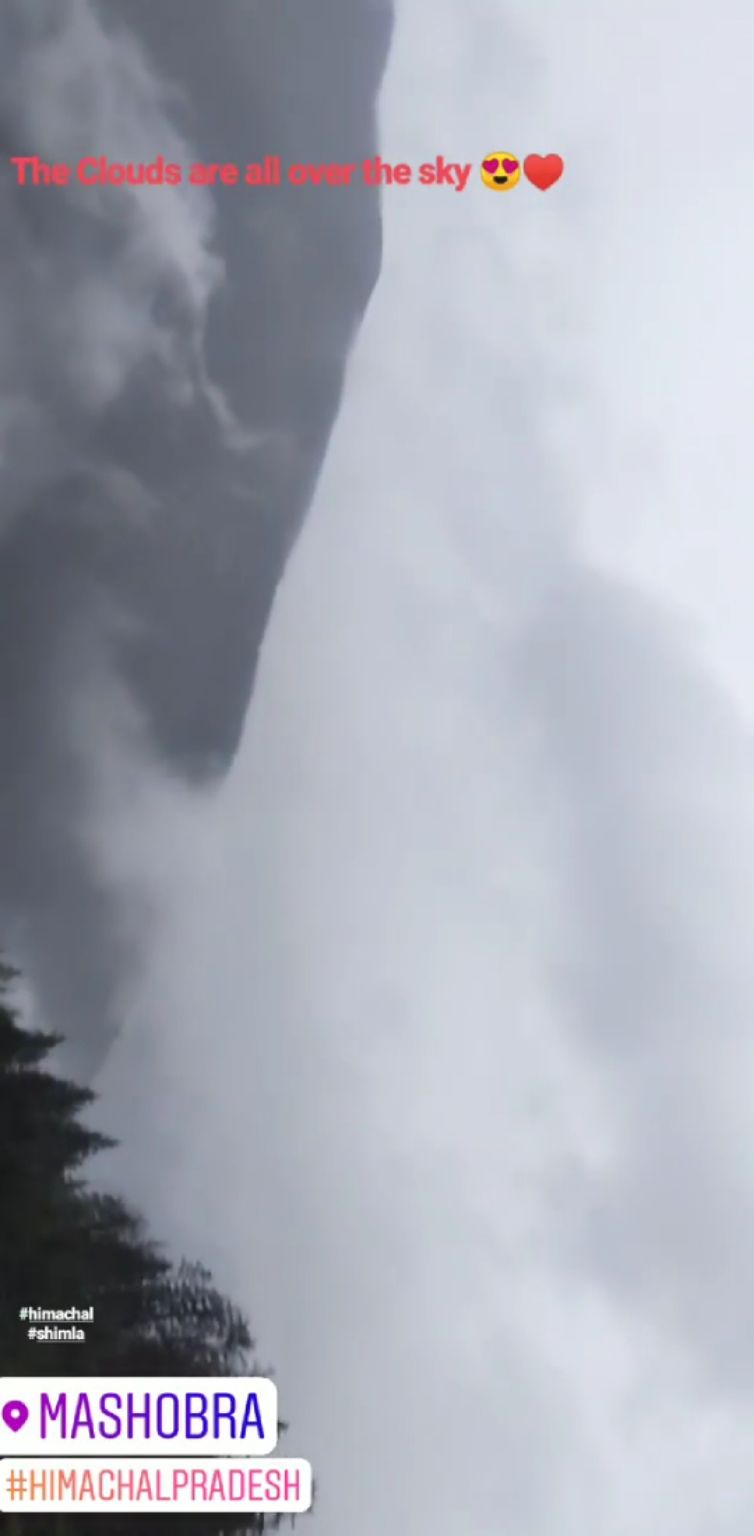 Exploring Chitkul
Next morning I woke up at 5 and had a look through windows. Though the landscape was beautiful but it was still raining. After an hour, I went downstairs to have breakfast and saw the sun has came out. But that was only for about 5 mins.
It was 7 in morning, So I quickly freshened up and got ready to begin exploring Chitkul. I asked the guy at homestay to-do's for the day. It was still raining outside but I had no choice other than to go out as I was only for a day in Chitkul. I first decided to go at the banks of river then last ITBP post and then to aakhri Dhaba for lunch.
I started my walk to the banks. One thing I found good about Chitkul was that everything was within 10-20 mins of walk. After walking for 15 mins I reached at banks of Baspa River. As I reached, it made me remmember about Tirthan and Parvati Valley.
After 10 mins of hiking to the junction where I start descend to go at banks, I saw one open field. I went into the feilds and saw towards the post. The photo will tell the story the scene at which I was Standing at.
It was 2-3 kms walk from the junction to the ITBP Post. I asked the locals other route than the main roads. Because it was raining quite heavily from 2 days, and in mountains no one knows when a part of rock will fall down in front of you. So, they told one way which is going through the fields and you will to see some beautiful views from there.
I started walking on the path which they told and trust me it was got me to see some most beautiful views with Baspa River flowing down. I walked around a KM and turned back and saw towards the point where I started.
I was mesmerized with the scene what I saw there. I was able to spot the Small beautiful Chitkul Village at the far end with clouds hovering over it and the river flowing down and the beautiful fields.
After walking for around half an hour through the beautiful fields of Chitkul overlooking Baspa river, I reached to the Last ITBP checkpost. Beyond this checkpost, entry is not permitted without any permission or permit.
Time was 12 and after walking about 3 4 kms from morning, it was time to feed my stomach something. So, it was time to walk again for 3 4 kms to reach "Hindustan ka Akhri Dhaba".
You will see the board of this dhaba as you will enter Chitkul. It is located on the edge of road walking some 10-15 stairs down. It provides you some delicious home-made food with a mesmerising view of the valley. There are only three things on the menu - Rajma Chawal, Maggi, Bread Omlet. I ordered Rajma Chawal and the taste was awesome.
After having lunch, I was at this Place called "Chitkul ka Kila". One nice thing about Chitkul is that everything is at 10-15 mins walk.
A little away from the temple is the Chitkul Fort. It is a three-storeyed structure made of alternate layers of stone and wood. Apart from the local villagers, no one is allowed to enter it and same goes for the temple.
Locals of Chitkul are very spiritual and belives in in the goddess of Chitkul. When I was walking towards the post, the locals were taking the goddess of Chitkul to the temple near post for the safety of whole valley. According to the local legend, the Goddess had made an arduous journey from Vrindavan to reach Chitkul while travelling Mathura and Badrinath in between. After deploying her nephews and husband as guards of various regions in Himachal Pradesh, the Devi finally decided to settle in Chitkul. It is also believed that after her arrival, the village started to prosper and this made her an important deity here. No one is allowed to enter either the fort or temple except the locals of Chitkul. If anyone touches the Devi or Cross the way when she is being taken to temple, only way to get of the sin is to shed the blood of any living being.
Where Did I stayed -
I reached Chitkul late and it was raining heavily. A kind man approached me and asked are you searching for rooms. I said yes. He told he has rooms available for Rs. 500 and the rooms were good for its rate. The Name was "Vanshika Home Stay" and was at 2 mins walk from the bus stop.