Talking about the time spent in Spiti, I still can't stop rejuvenating the moments I had with her. She is the love of my life if love is unbounded, beautiful, and pure with no cover of cosmetics on her. She is a beauty so natural that allures you in such a way that you can't refrain from loving her.
Spiti is not just a destination to visit and leave. Since I went there with a purpose to explore the beauty of Spiti, I definitely did. Those picturesque landscapes, Tibetan monasteries, crystal clear rivers, and above all clear skies with not even a sprinkle of pollution definitely I adored. And in the greed of experiencing every single sight, I rushed and missed the essence of true life in Spiti for first few days.
Read more on Must Visit Places in Spiti Valley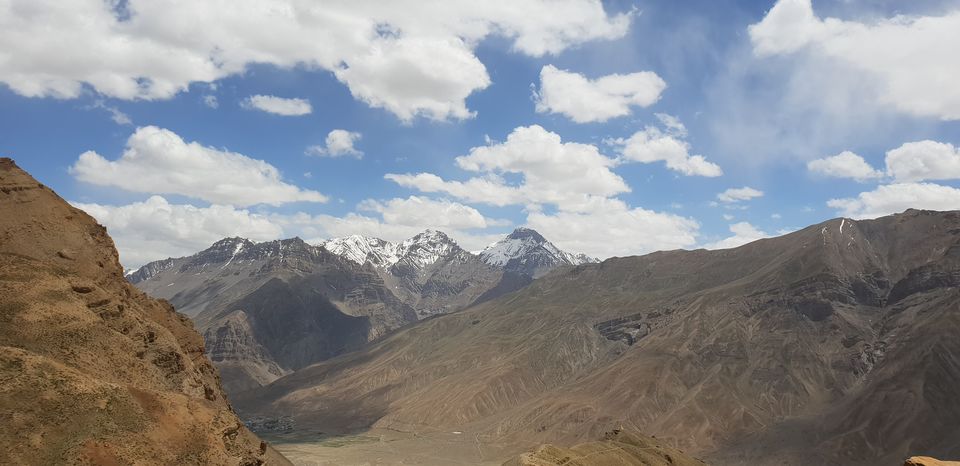 However, I was fortunate enough to realize early that Spiti is not just another place you travel to. In its soft and silky voice of innocence, it was beckoning me to indulge in its peace and feel every bit of it rather than running behind every place. So, if you happen to miss out that and return from Spiti, trust me you have definitely missed what Spiti is about even after getting souvenirs, traveling to all the must-visit places in Spiti, and clicking thousands of pictures across the valley. You must be intrigued to know what Spiti made me feel in its lap, but I am afraid that can't be done in words and you need feel "Spiti" on your own.
But yes definitely, I can give you an insight on the life of locals in Spiti Valley and some history about this wonderful land of barren cold deserts.
Lifestyle and history of Spiti Valley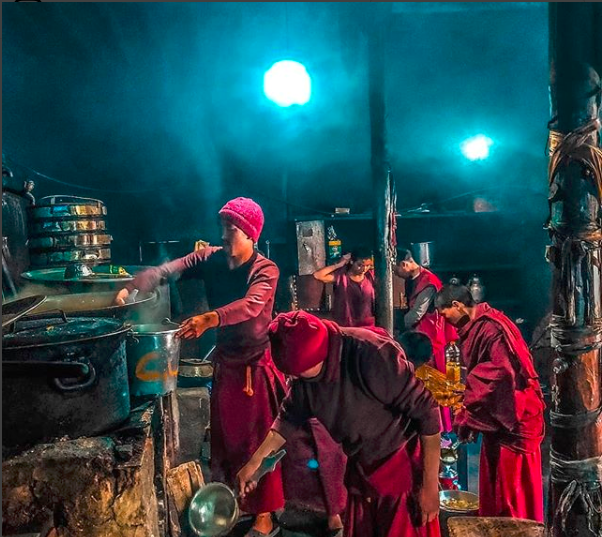 You must be already aware that Buddhism is followed in Spiti and that binds the people together there. Lies just adjacent to India-Tibet trade route, Spiti is the land of Lamas. The highest peak of Himachal is visible from Langza village in Spiti Valley. 800 years old fossils are found in Langza, they are spiral/cone shaped. Langza is also one of the highest villages in the world with a motorable road. The Golden colored buddha in Langza is about 1000 years old The hospitality of people in Spiti Valley is world famous, they make you feel like you are their own. Even in harsh cold temperatures, people in Spiti never lose their hopes and keep working hard to take care of their family The tourism grew over years but it is still an unexplored beauty of India to die for. Homestays and hotels have increased thrice and people are now getting more money from tourism which they spend in creating better facilities for tourists visiting the town.
How people in Spiti earn for living in offseason as the land is barren and farming is not that good there?
Talking about the earning and farming, Spiti Valley is a bizarre land sandwiched between Lahaul (famous for vegetation and farming) and Kinnaur (famous for dry fruit farming). While people in Lahaul and Kinnaur are educated or business minded, locals of Spiti are still ground to earth, silent people who are used to living a hard life due to extreme conditions of Spiti Valley. They are generous, humble and really helpful to everyone who visits their town.
Life Story and Struggle of a traveler turned into a local in Spiti Valley
Yes, definitely Spiti Valley affects you so deeply, anyone would want to settle in there. But it is definitely not as easy and fun as it sounds. It is definitely difficult to actually get settled in Spiti for life. So this story is about a traveler and an incredible artist I met in Spiti and almost everyone there knows him from a small kid to old women, from a local to a traveler like us, from a hawker to café owners, they all know about this hippie I met.
As soon as I met him, I bombarded him with trillions of questions like,
How does he survive in Spiti? What did he tell his parents when he never returned back home? How life treated him when he left his well-paid job? How does everyone know him in Spiti Valley?
And, a lot more. Well, I will definitely tell you more on this but in our next article. So, Stay posted!!
Also, don't forget to leave your suggestions in the comments below and yes keep sharing with your friends and family about my little effort on putting my traveling experiences to provide complete insight of the incredible places I visit.
Till then, Keep Exploring!!