Its all started with a phone call,
Me : yes brother whats up !
Friend: all good now listen we will plan to visit Spiti valley
Me :okay but this is just October, i cant wait more.. lets go somewhere else
I believed we can't make this happen in winter. Winter in Spiti was a dream but terrible.
Okay lets pack for this.
Me and my two friends
debdeep and kinjal
So after a simple but many times revised itenary planed we were shopping and booked all our tickets.. if you visit spiti valley you knew that you didn't require any kind of permits.
Our packing done ,many things we can't even used and many things need there urgently which we had missed..so these are some basic packing material which you have to carry if you planning to visit in winter
1. A warm waterpoof winter jacket (proper) , which should be air tight.
2. A warm hand gloves
3. A good high ankle pair shoe, i don't prefer any heavy shoe or rubber sole .
4. Tissue paper , sunglasses , chocolates , snacks ,medical kit.
so this is what you achieve after a long journey , i told you it was a dream comes true.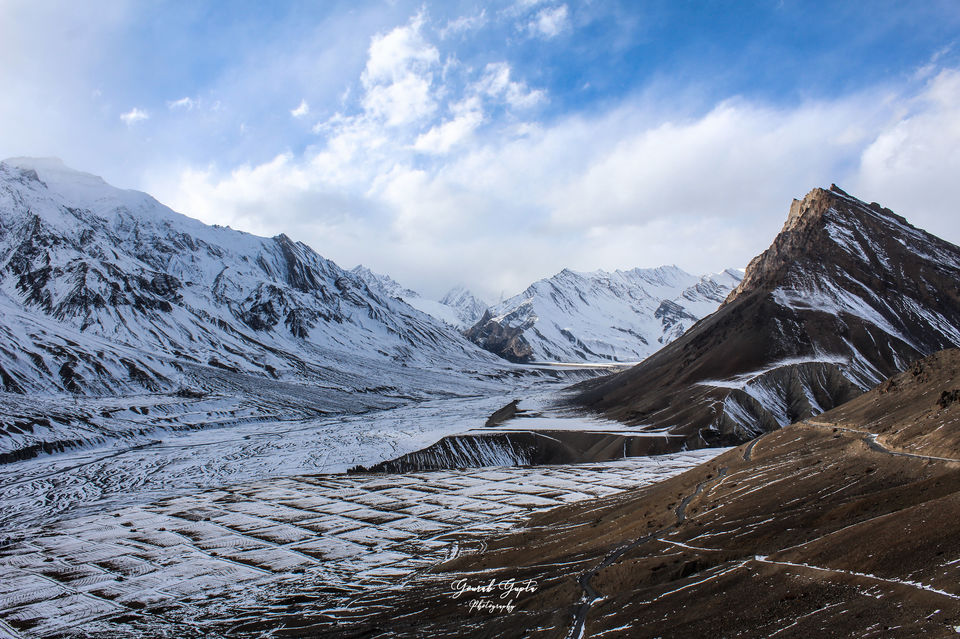 our journey start from kolkata where we belongs on last week of december, me and kinjal took duranto express which was quite good and clean, also the food was not bad. it took almost 16 hours to reached delhi station due to fog and my another friend debdeep ,he took direct flight from hyderabad as his job location in the next day. After reaching delhi we have still 1 day for taking rest and explore some delhi enviroment so we did some walk in busy capital city.
In the next day we have to prepare for upcoming journey so we went to the market and buy all needed material, okay so many people ask me how to reach spiti valley from delhi in cheapest way, so this the answer from my side. we booked bus tickets from New delhi Bus stop to reckong peo, remember the bus depart from bus stop at 8 pm and you have to book tickets earlier to avoid harassment, and most important never trust delhi traffic at that time. we almost missed the bus as we stuck middle in the traffic. And we started our journey like this.
it was a very long journey so keep drinking water and eat your food as much as possible, temperature decreasing as you closer to the destination.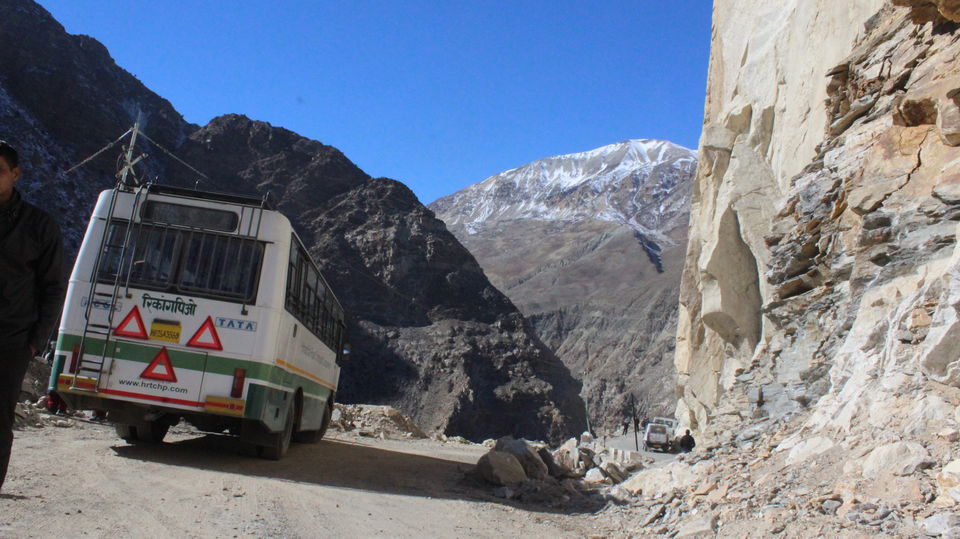 it was the deadliest road i ever travel in bus, it tooks almost 20 hours to reached reckong peo. when we reached there we feel that it almost -7 degree temp and trust me that what we saw, A beautiful sunset.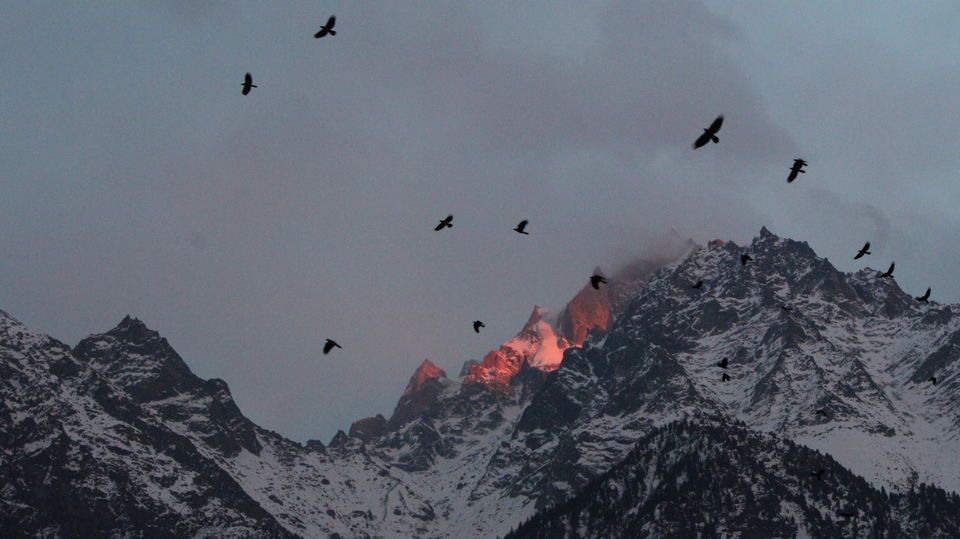 we stay in a homestay and walking on those snowy streets ,buying some street food cause we were too much hungry. In the next morning we have to woke up earlier than sun rise for our next destination so we sleep tight as dead.
In the next morning there are a bus from reckong peo bus stop to kaza, which is in spiti valley at 5:30 am , don't try to missed it due to there are only one bus available in a day. You have to book your seat is bus stop where bus depart at reckong peo.
It took almost 26 hours to reached Kaza due to bad road condition and many land slide point over there. They have at stop many places where you can relax and eat your food.
The road is one of the most dangerous way in the world and its condition getting worse place by place. We reached our destination at 7 pm and trust me the cold temperature freeze your body and mind at kaza due to the temperature at night drops upto -12 degree Celsius. As you cant book any homestay and there are no hotel available at that time we had to search for staying and luckily we got a small homestay , and in that condition homestay was like a palace for us. A old lady came to us and gives us some wood for fire, and we burn them for warm our body . We took our dinner at a small food shop , they cooked some rajma and rice . The experience at this shop was not less than a restuarant at that moment.
Those guys serve food for us like a family . And the price you can easily effort so never compromise in your food, because in that weather your body needs more energy , so eat your food properly and drink water as much as possible. After that dinner we decided to capture some night photowalk of the stars and milky way, but due to full moon and cold freezing weather we cant took any milky way shot but yeah we capture some stars.
After a fine and deep sleep we woke up in morning with a cup of tea, we went to the market and book a cab for our next destination Langza, it almost 16 km but due to high altitude and road full of snow its difficult to reach there in a certain time, so it may took 2-3 hours to reached langza. Langza is a very small village and it famous for large buddha statue , after reaching there only 2 homestay are available in that time. Actually the villagers can arrange your food and shelters for a negotiable price. You have to be very lucky to find a proper homestay at this winter . We brought our tent and pitched somewhere in langza to experience the natural life, but in night we did'nt even came out of our homestay, yeah it almost -20 degree .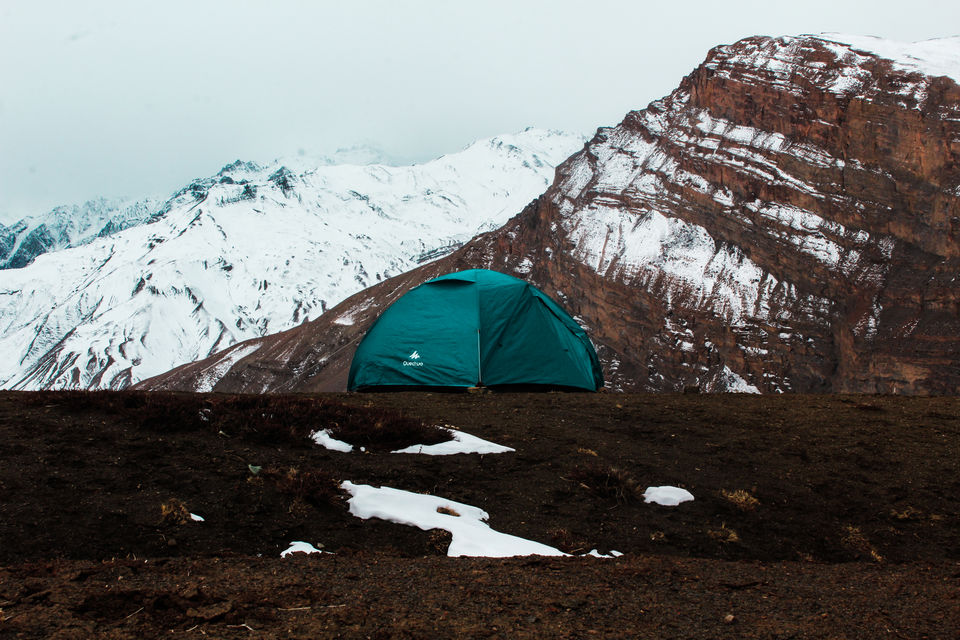 Langza is the most beautiful place in spiti according to me after Rangrik . We spent the whole day , walking thourgh the valley, captures some moment, and find inner peace. I must recommend never carry any food when you walking in the valley of spiti or langza, it will great if you eat your food into the tent or homestay, cause there are so many eagle in that valley flying over your head. And if they watched your food it could be dangerous.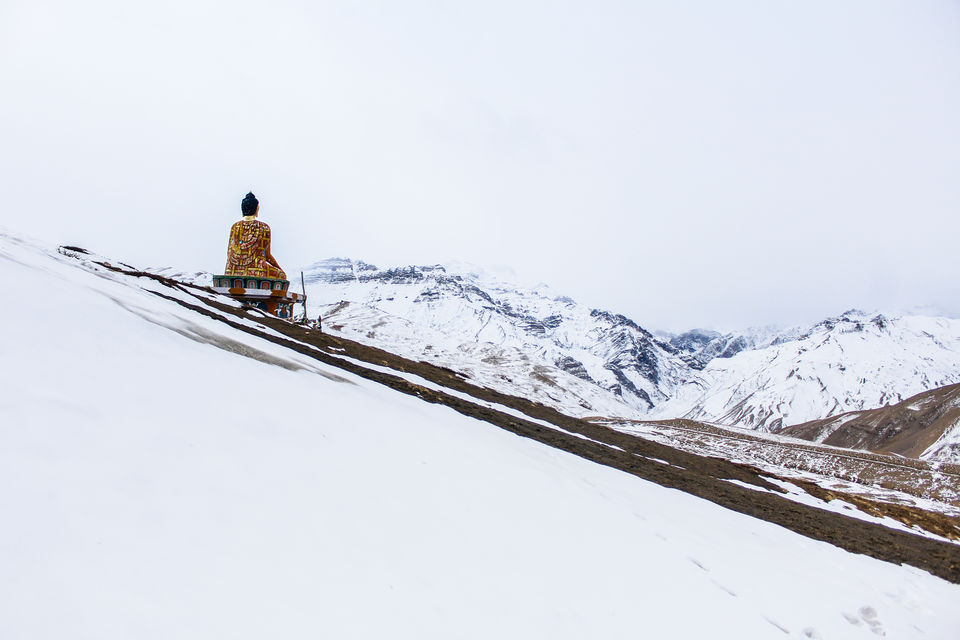 One important think always remember if you booked a cab for langza, better to pay him and tell him to stay there or tell the driver stickly to pick you up from langza, cause in langza there are no cell phone network, we faced some problem regarding that so better to keep that cab with you.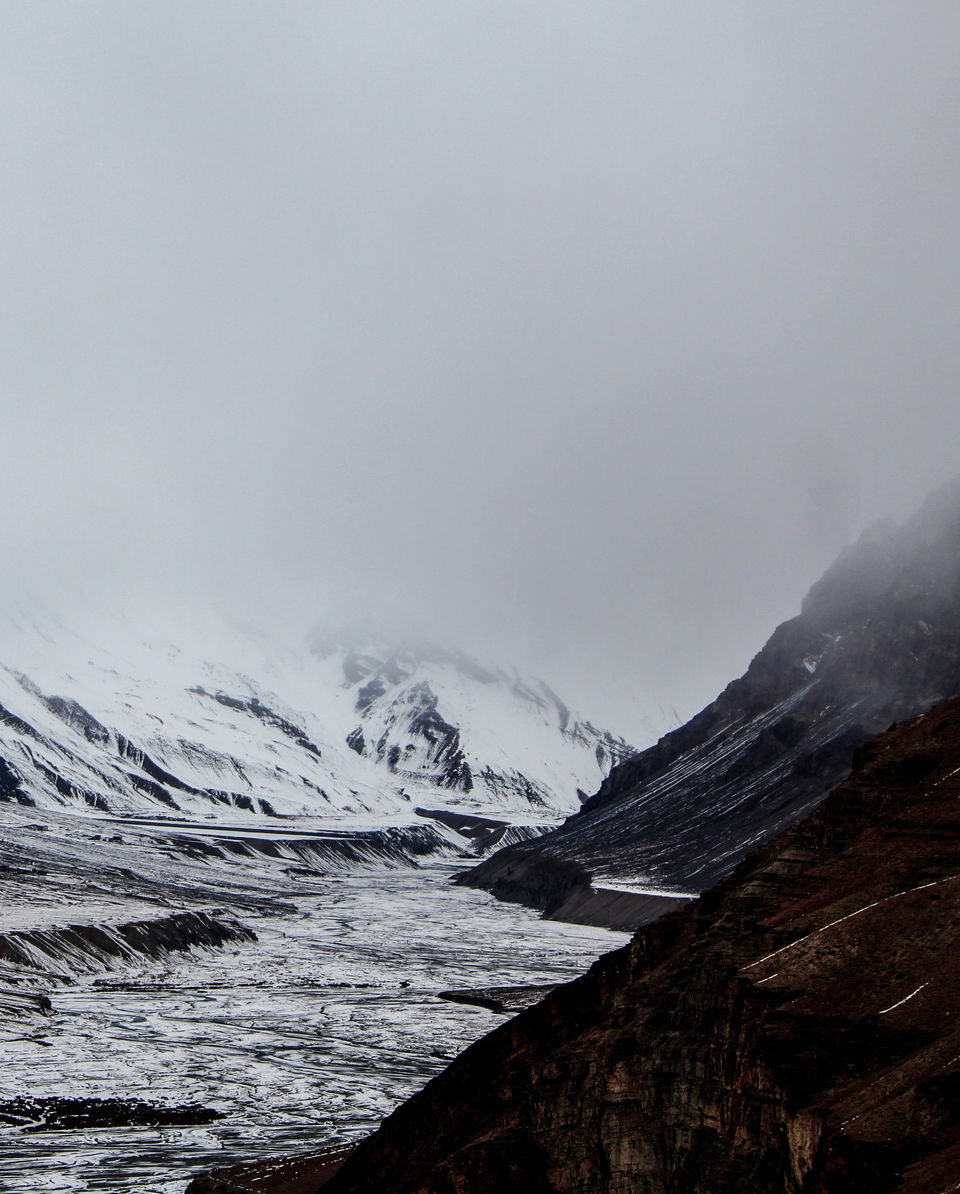 After Langza we went kibber village along with key monastery, you have to back kaza for going kibber, actually the road devided from kaza, so if you need to buy something or need to refreshment you can hold a day in kaza and go kibber in next day. Kibber is the second highest village in the world, yeah second , many people known it was the highest village , but for now Komic village is the highest village in the world, and it is just few km away from kibber.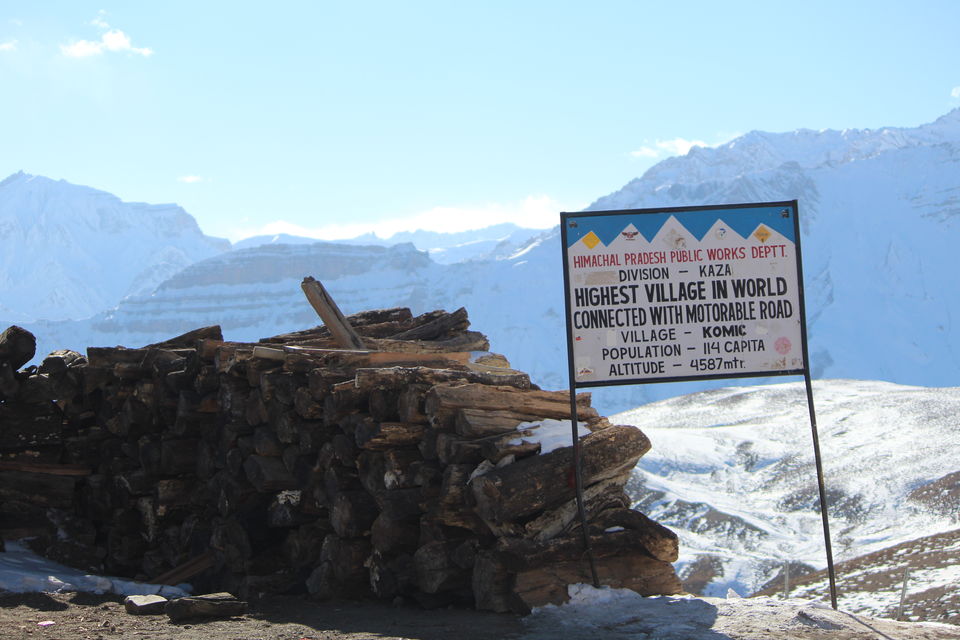 It will be wonderful if you book the cab for you entire journey, as we do. So the driver was always compromise for our randomly stopping the cab for photography. Kibber was very calm village where the highest school there, you can see many people over there. you dont need to stay in kibber , you can visit it while you are going to hikkim which was the highest post office in the world, and where our best part of trip happened.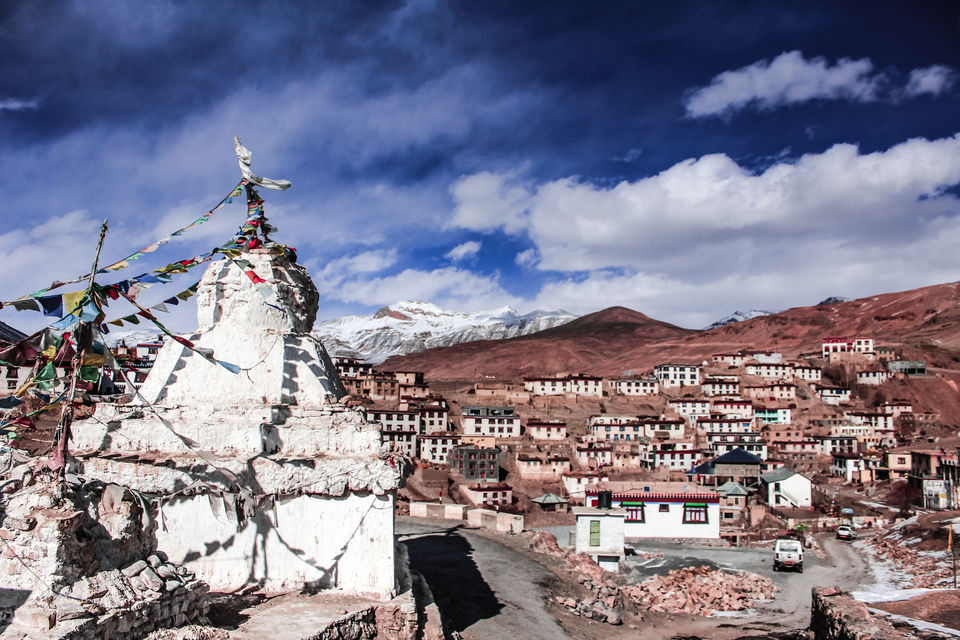 A beautiful traditional wedding was held there , and due to our driver known them we actually attend there wedding ceremony, we was dance together, eat together, and gossip together.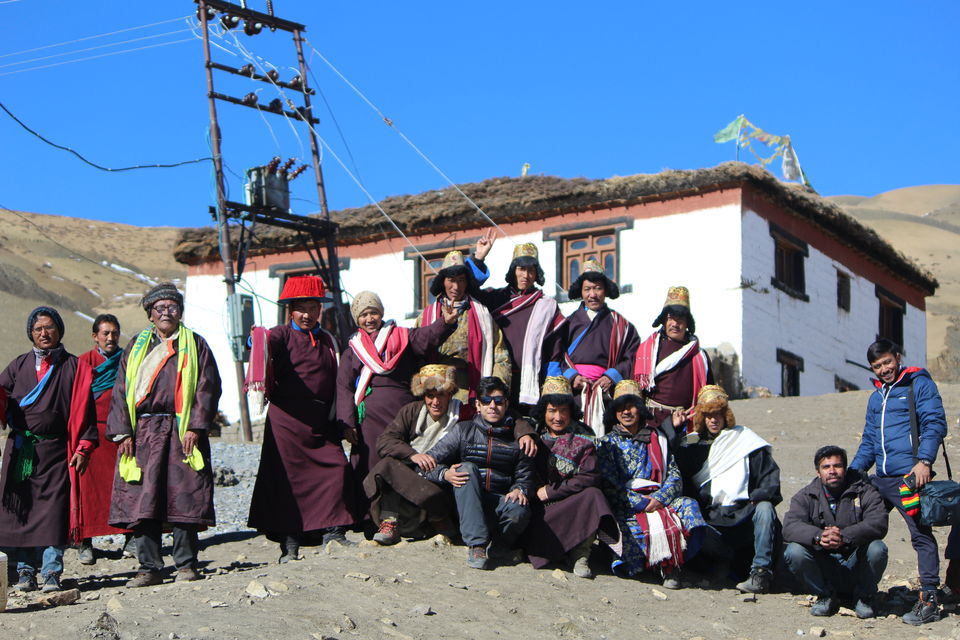 After that function we had to trek some foot step to reach world highest post office at Hikkim, which was small post office , 2 employee were working together and it was open only for some hour due to cold . Many people visit there and post a letter or a post card to there home town address.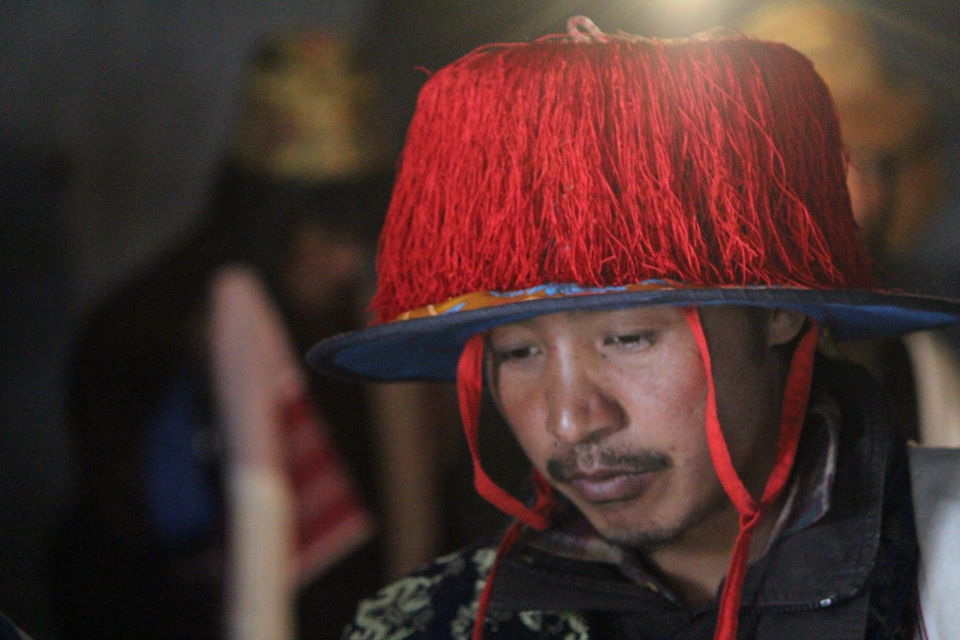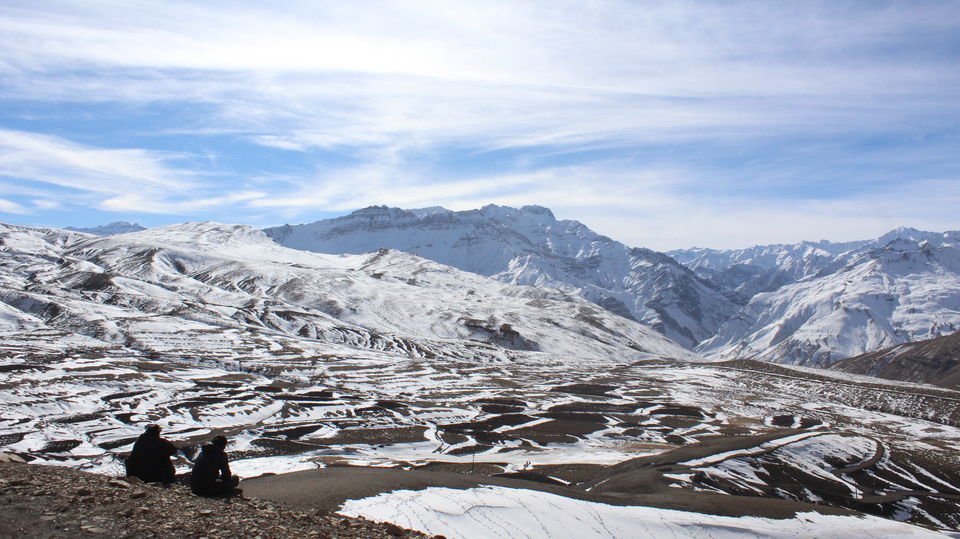 After a long journey of mighty himalaya , we wait , wait for next . The best time for visit spiti valley july and december , you can see two different valley , which is as beautiful as your dreams.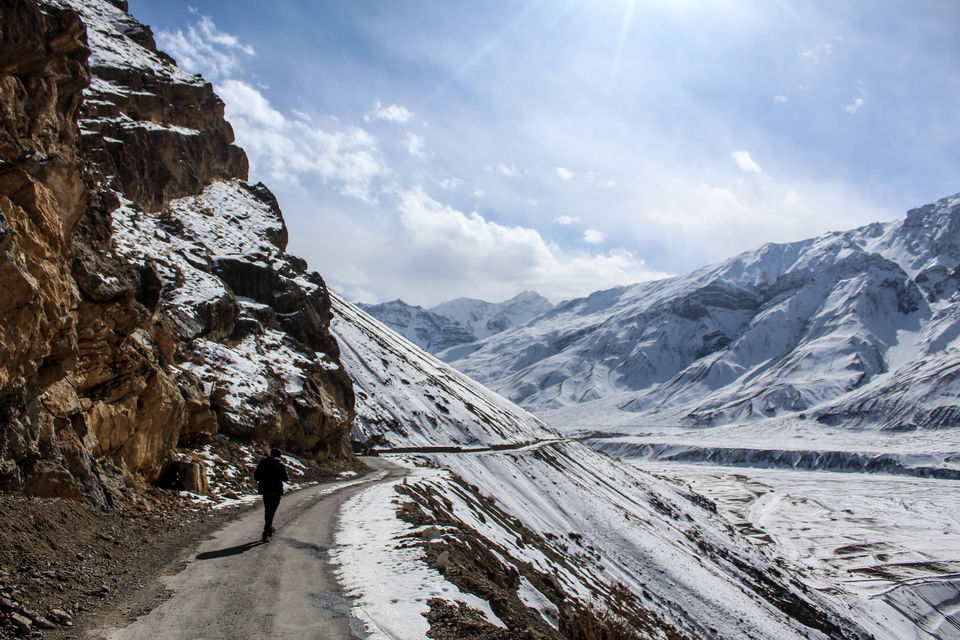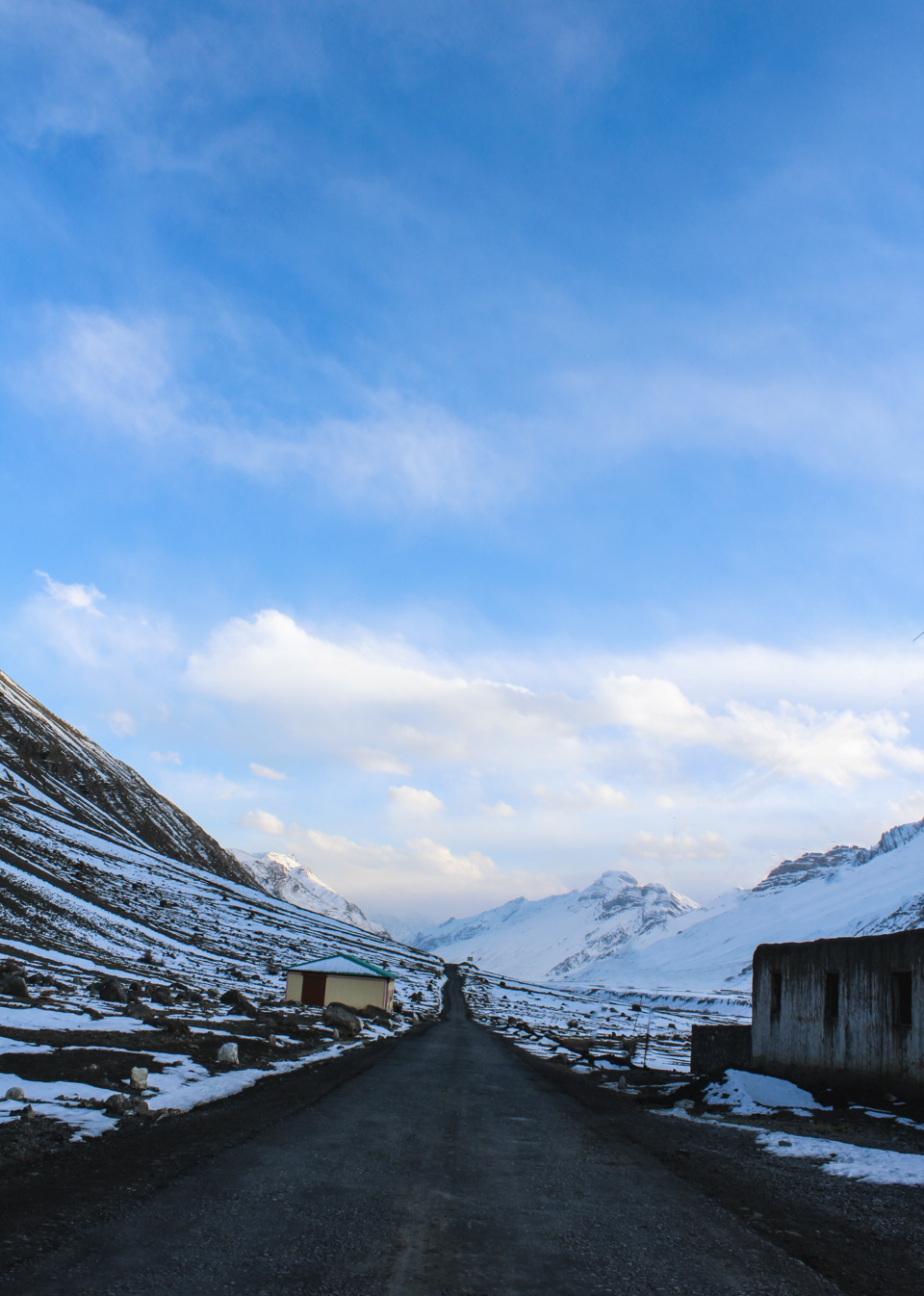 And this is how i find myself in different way, travel more explore more and yes please travel clean.
Gourab Gupta
instagram - www.instagram.com/natus_vincare