When you do something for the very first time it always scares you! exactly expedition scares me when I was planning it for the very first time also with the fact that I hardly know anyone from the group of people I am traveling, on top of that this expedition thing which I never did before so at the day when I suppose to travel to Shimla for my trip I was like should I go for it or not! and then as always I packed my bags and left the house for unknown adventure.
Day-1 we covered Shimla To kalpa on our first day of expedition though the drive from Shimla To Narkanda was bit slow because of snow which happened a day before our trip still it was smooth drive and I started enjoying all the things suddenly anyways travel makes me happy and I feel always happy when I am on the road. after 11 hours of journey and 5-6 pit stops we finally made it to the beautiful village of Himachal kalpa if you ever been to kalpa you can feel why I am saying the most beautiful but if you haven't you must visit once in your life.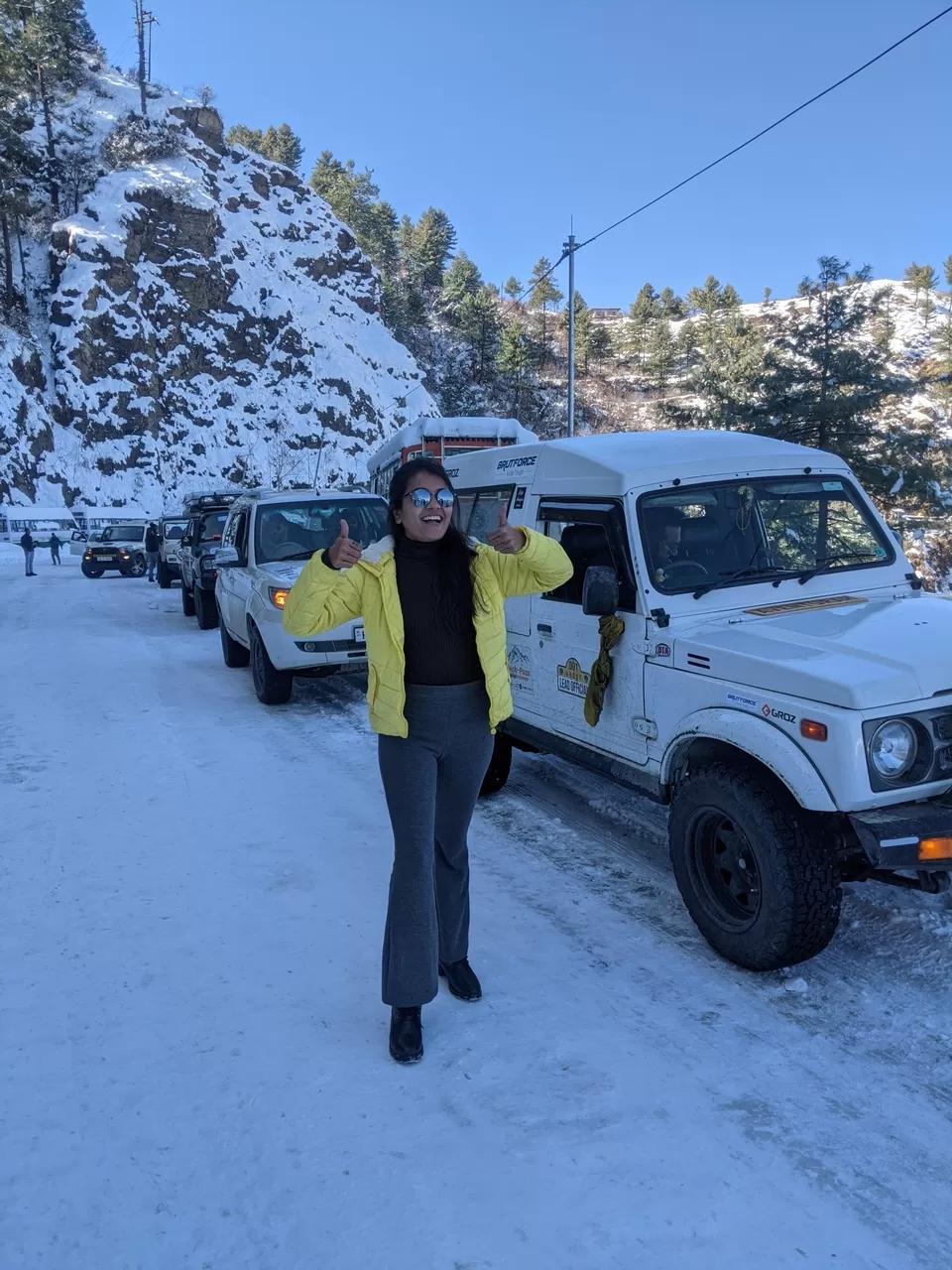 Day-2 we started our drive 10 in the morning from kalpa to Tabo I have been to Spiti once before but that time I went from Manali side so this was whole new terrains and landscapes for me all together I was quite a happy kid looking outside of the window all the time admiring the beauty of nature and again and again pressing how lucky the people who live here! trust me Spiti is LOVE and I will never get bore of this valley never in my life if I could come here every year or twice a year. the 3rd day of the expedition was long as we were covering a larger distance but there were hardly snow on the roads because of that we covered very fast we had our lunch in Nako and reached Tabo at 7 in the evening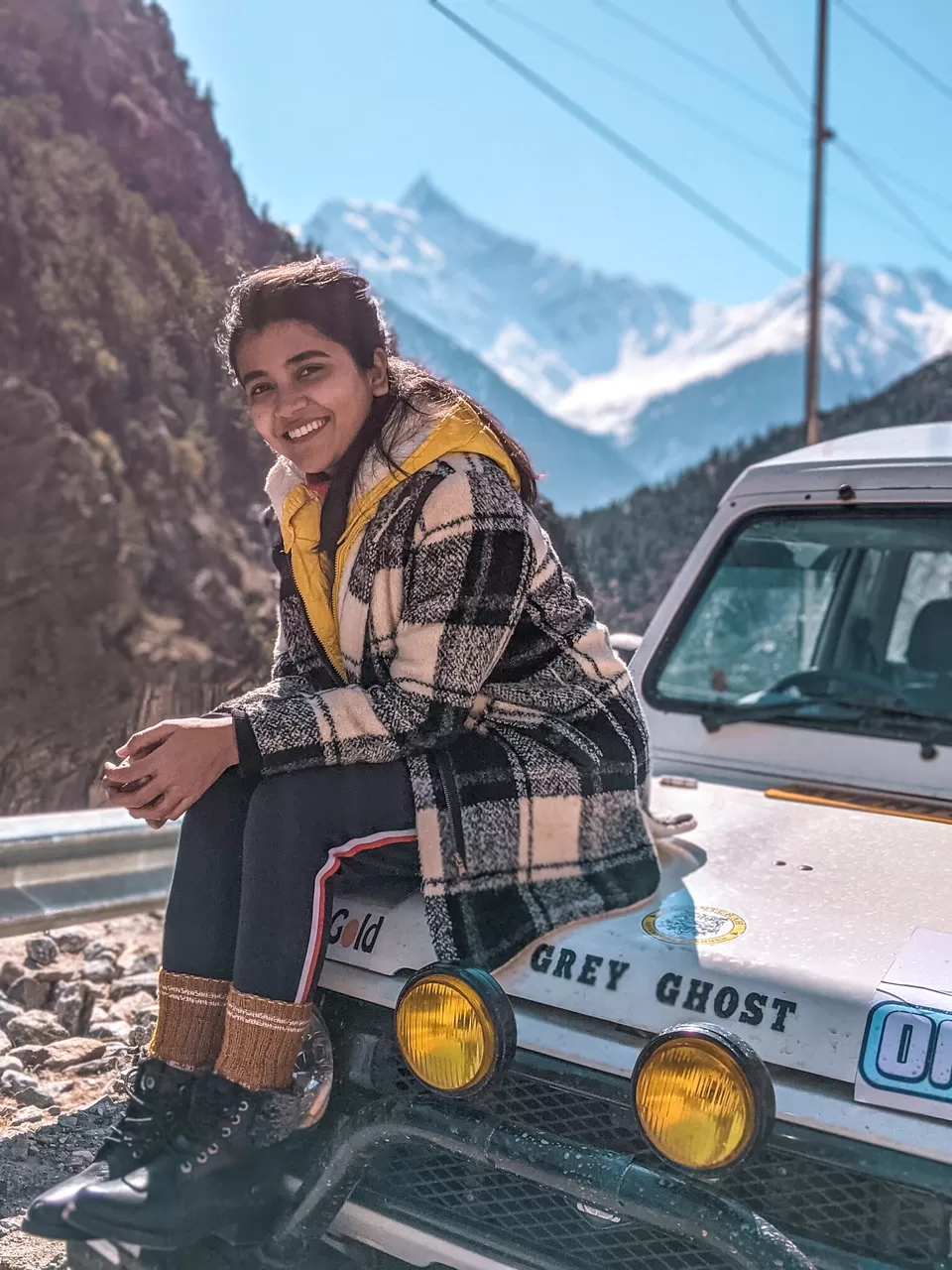 Day-3 And here comes the day I was traveling for KAZA we started our drive from Tabo To Kaza its only 60 KM but the landscapes change drastically after every 10 minutes you can't get your eyes off... and we in convoy everybody was super pumped and happy at the same time when we saw winter white Spiti every freaking thing covered with a snow roads, mountains, trees oh god how should I explain actually one can't and even camera cannot do justice what we've seen through naked eyes. especially I want to thank Grey Ghost and Snow spin who made this possible for us to see Spiti before anyone else... yes we were the first one who entered Spiti after lockdown all thanks to the expedition team.
later we drive till Langza we couldn't make it above Langza but the view from Langza Village was spectacular we parked our vehicles around the statue of buddha and admired the views of the valley and the village truly it was magical.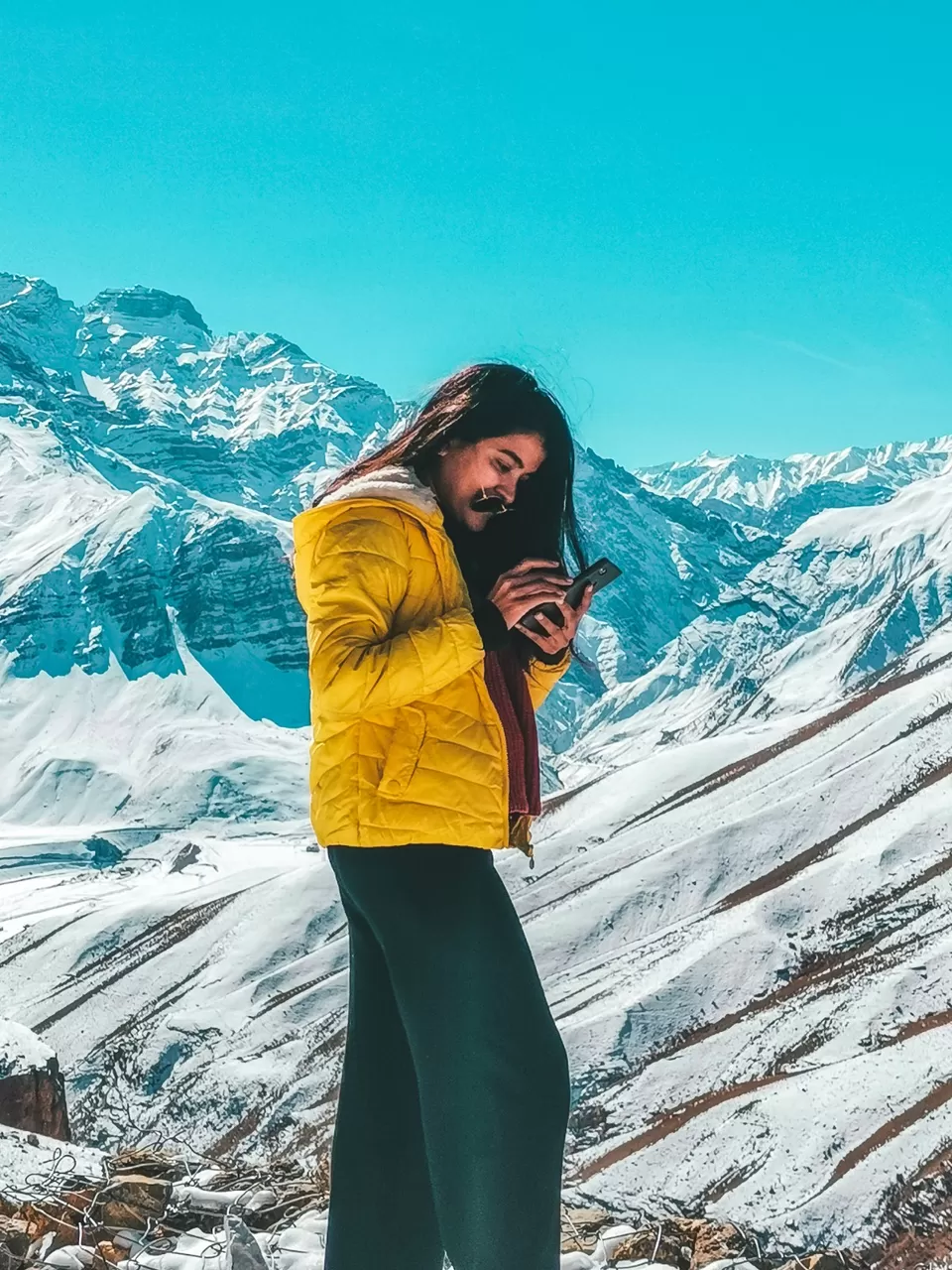 And later we had our lunch by the river side which was frozen at that time and we cooked Maggie and chai for the win and that's how this trip came to an end in kaza though we left for Change which was our final destination for the day as we were not allowed to stay in kaza as that time government norms was that no one cam stay there in kaza but what we've witnessed I don't think so one can see in past one year it was all empty no tourist no vehicles around only locals super clean bright and as always BEAUTIFUL.