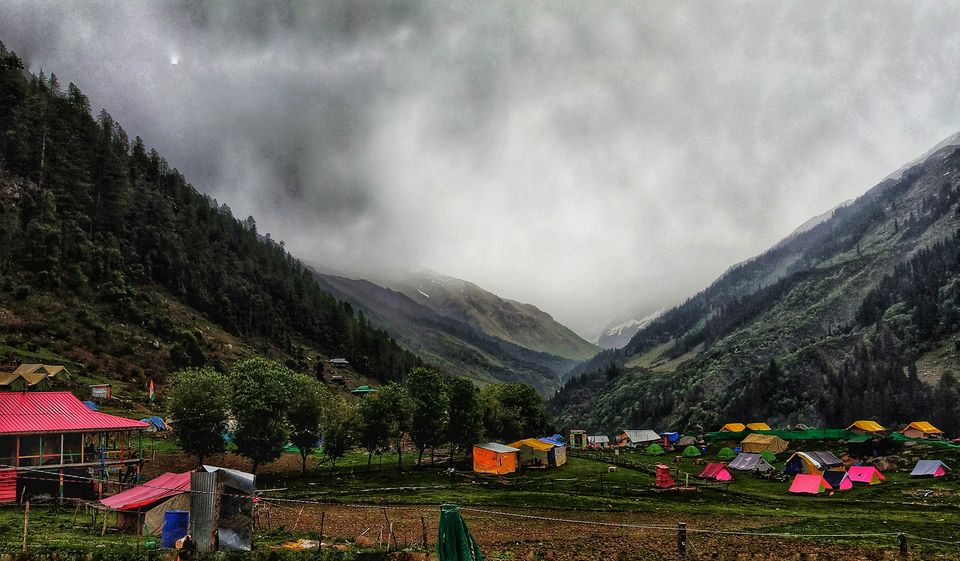 Make sure you have read the last part of this trip, i.e. the trek upto Waichin valley from Malana village, so that you get a little context of how we trekked up to this valley at 8pm in the dark with our torches. It was the best and also the most terrifying thing ever.
Well, after we reached the campsite and booked our tents, I came back outside and looked around. I could not see much, apart from the 1km campsite are. It was night time and so I couldn't appreciate the beauty around me. So, I did the next thing I wanted to do; I dashed towards the bathroom. I really had to go ;-)
The bathroom was nothing but a small pothole type thing in a small tin shed, with a bucket and mugga, and a few tissue rolls and a handwash. There was no bathroom. There was also no electricity, no poles, no connection; only generators that were ON for a few hours everyday. There was also very little connection in our phones; a little in JIO and none in BSNL.
The lack of bathroom didn't faze me in any way, cause I was in no hurry to bathe(it was cold as hell and the river water was freezing). Anyway, I came out and saw dai (which is what they call bhaiya/brother there) setting up some wood for a bonfire. I thanked him immensely as it was getting a little cold outside but I wanted to sit there.
Anyway, everyone eventually came out for dinner, which was same as the last two days i.e. Rajma-Chawal, which were obviously yummy. I gained all the calories back which I might have lost during the climb.
After that, we played some music and sat around the fire.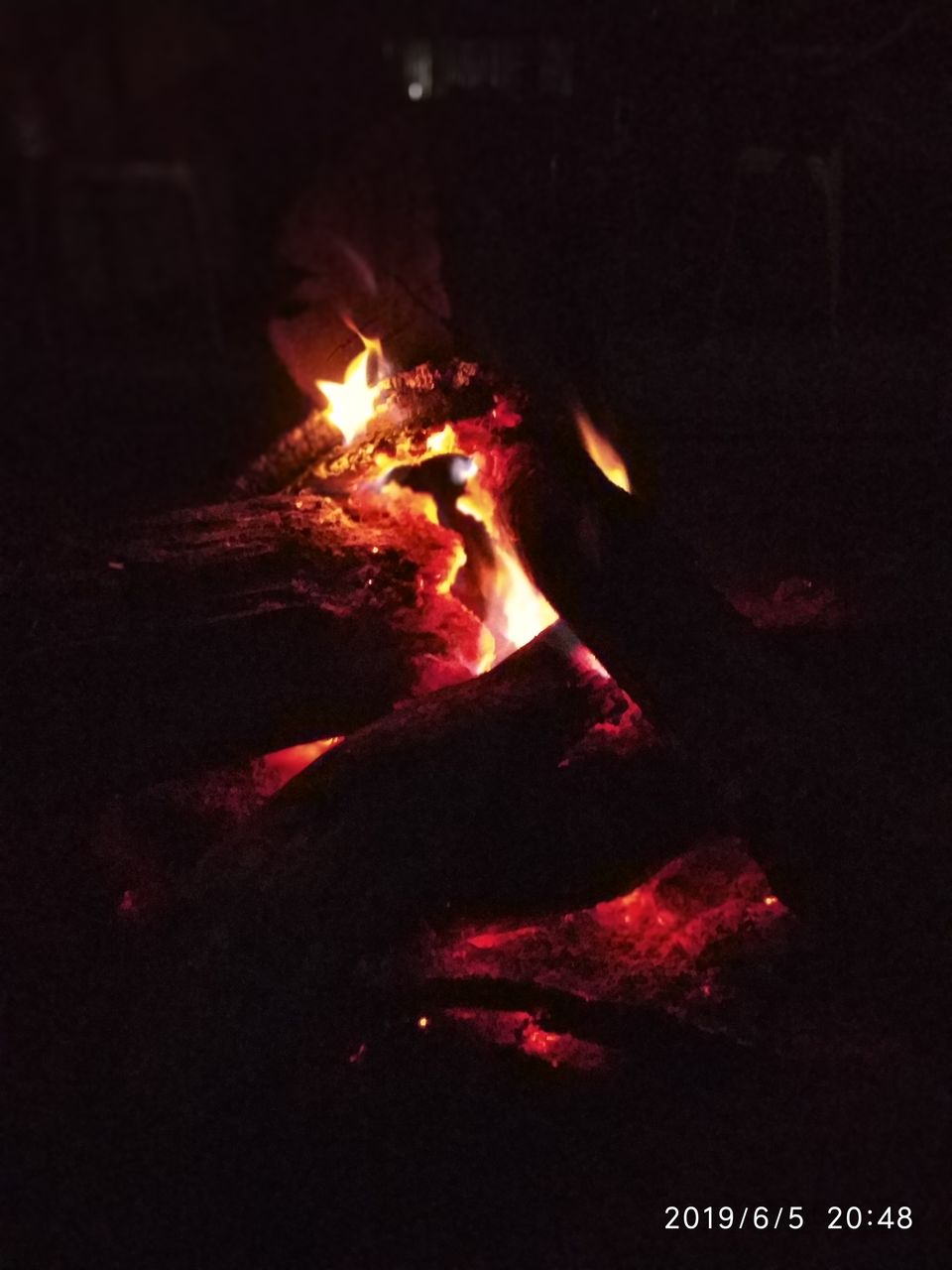 There is no such thing as sitting around a bonfire, listening to Phir se udd chala and looking up at the stars. I had never seen so many stars in my life. I just could not look down. Dai said that after the generators shut down for the night and there is only darkness all around, no light; then we will see more. So, we sat there waiting.
The night sky was a canvas which nature had painted with numerous little stars like a splash of glitter all across it.
We sat there for hours into the night, despite being tired, talking about life and how little we actually live it. There are moments like this that make us think that how this life was given to us a million years ago and how little have we done with it.
We went to sleep at some point into the night or maybe morning.
I got up before everyone the next day so that I can freshen up before others. The water was cold and well, that was a tragic matter. :') After that, I asked Dai for chai and woke everyone up. The sun was just coming up. We all went to the edge, had chai and talked about what we would do that day. We talked to a couple of other camp mates, and it was refreshing. Always talk to people when you go somewhere, it is part of the therapy.
One guy was from MANA, the last indian village in Uttarakhand. I have that place on my bucket list, so I got really excited and asked him so many questions and he answered them all. We chilled for some time and had breakfast.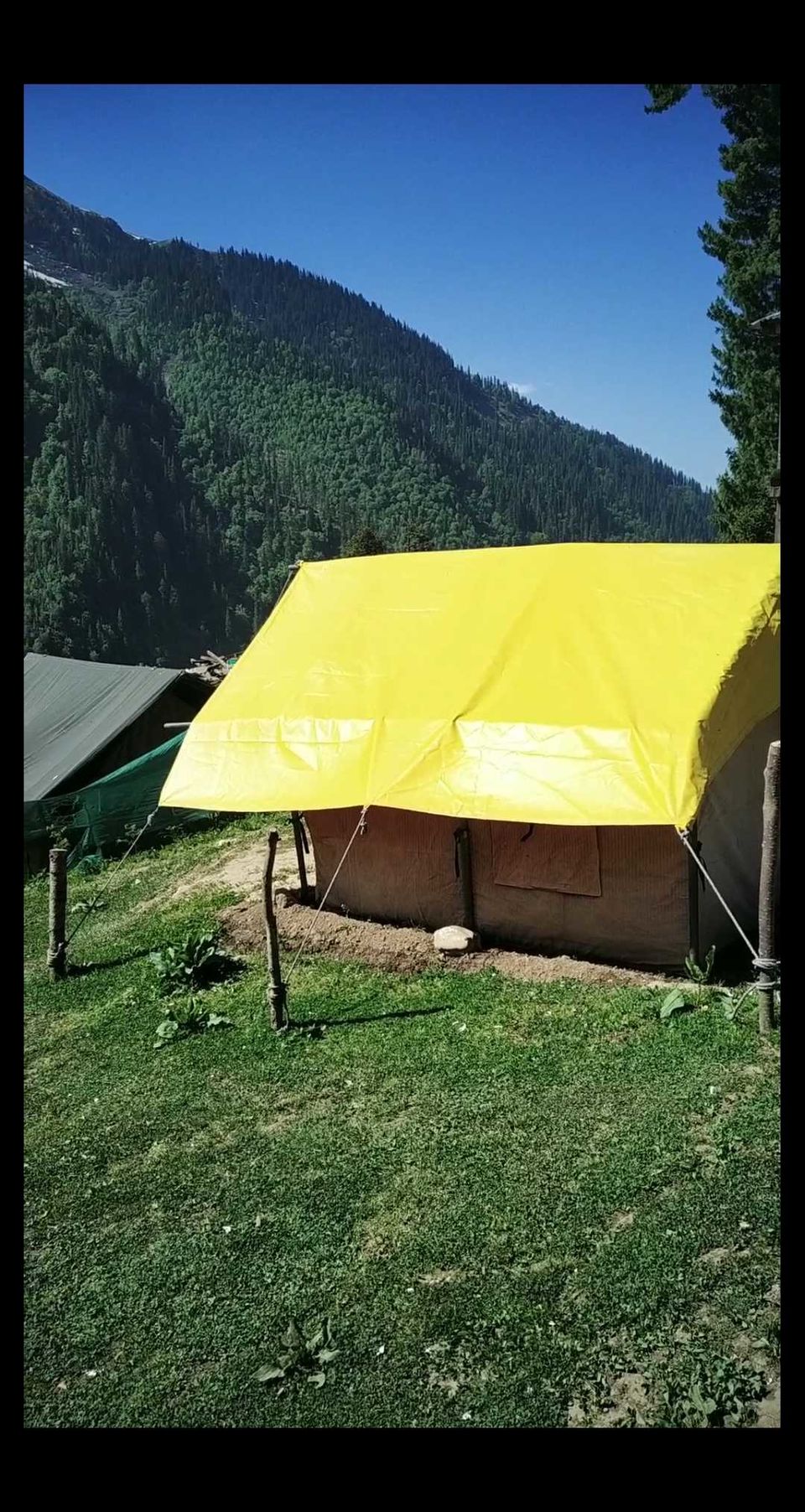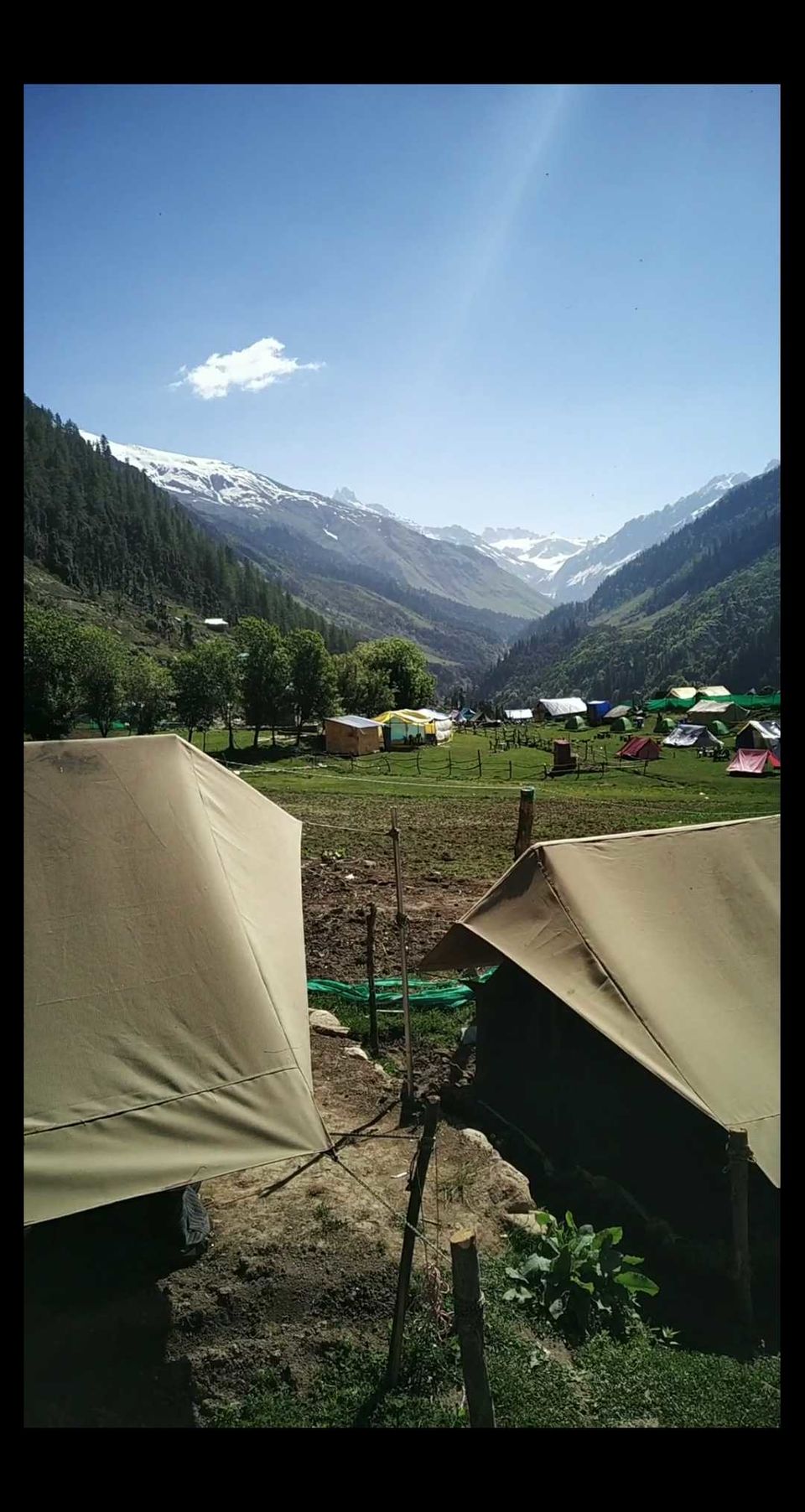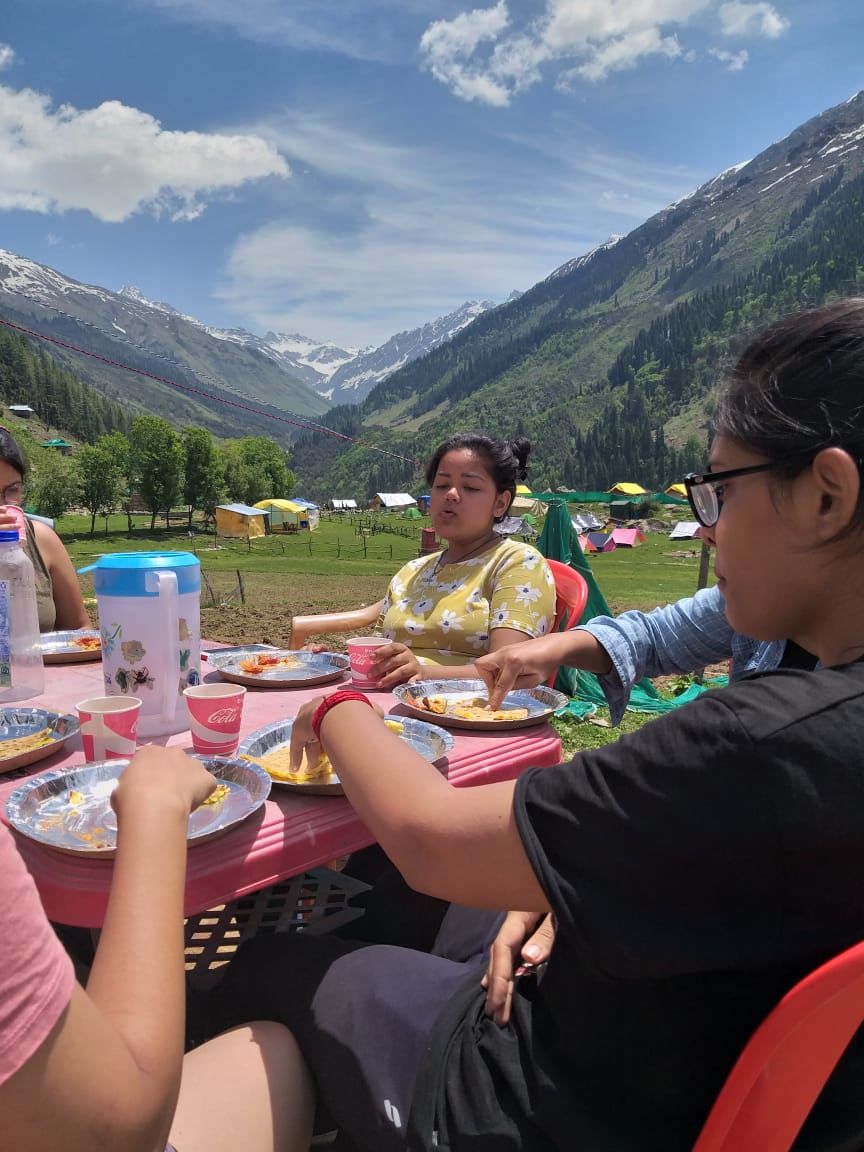 We asked Dai where should we go for the day and he told us to go to the waterfall around 1-2kms uphill, meaning the steep climb straight up. So, we took the expert advice and start trekking up.
There were houses on the way up and little children playing in their gardens which were obviously full of cannabis. I climbed while smiling and waving at them and they waved back. Yippie!! We climbed and rested and climbed and rested and so on. Then we walked on the side of the mountain, with just a very steep fall and finally, finally we saw the waterfall.
I almost ran down to it despite the rough terrain, kicked my shoes off and found the best spot by the side and put my feet in the water, expecting to feel the magic. I felt it, along with the ice cold water. After a minute, my feet were numb. :D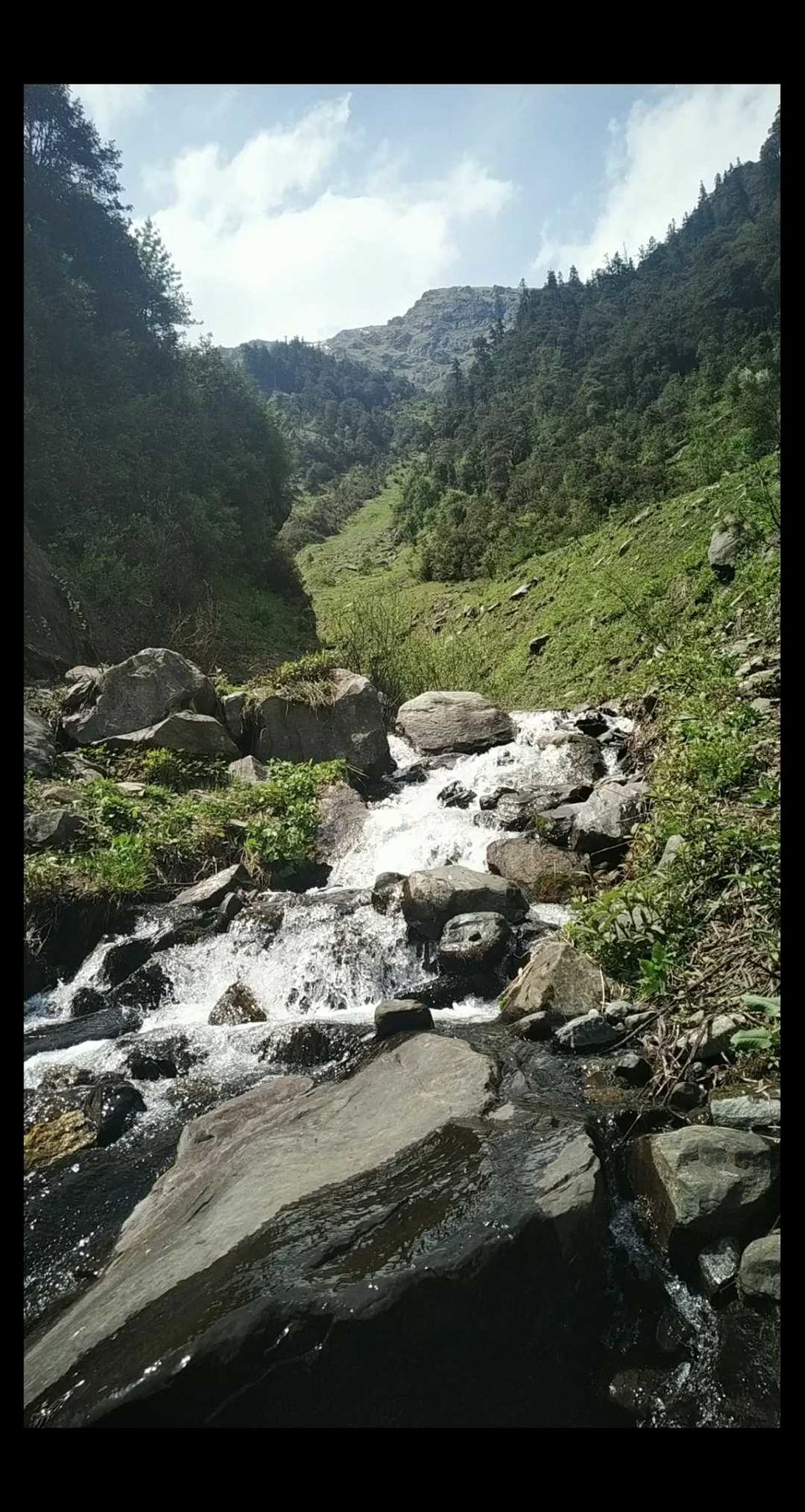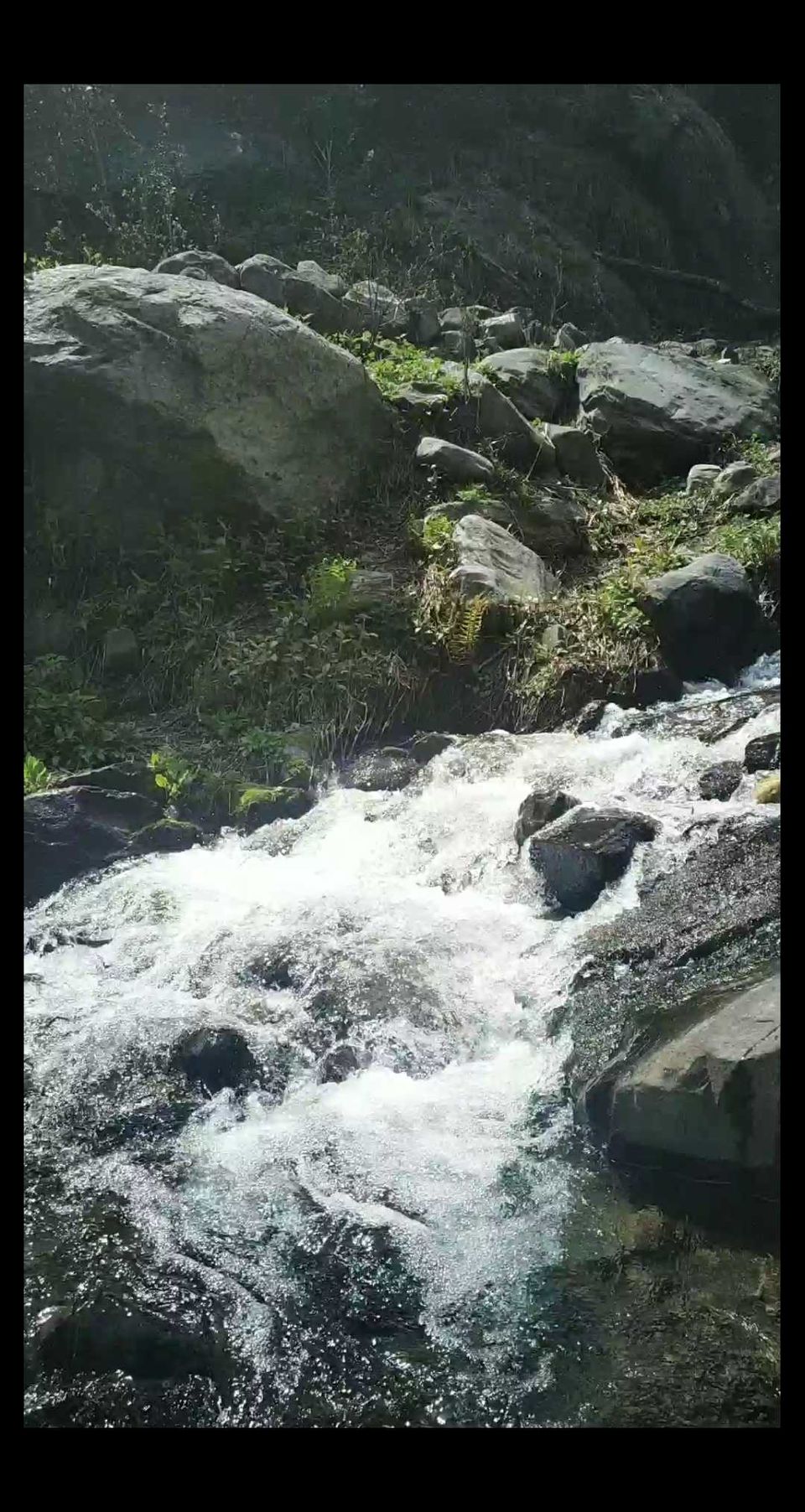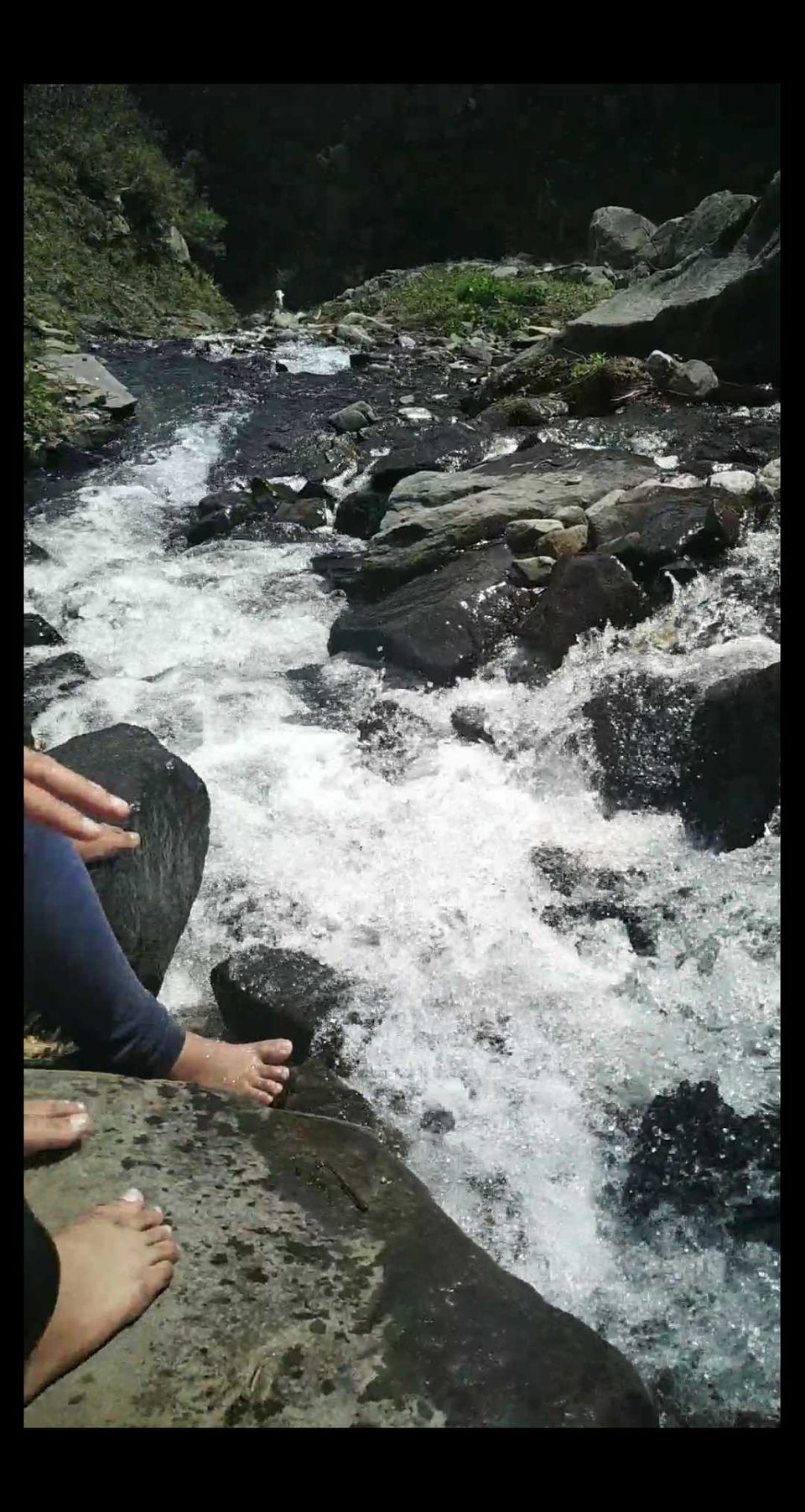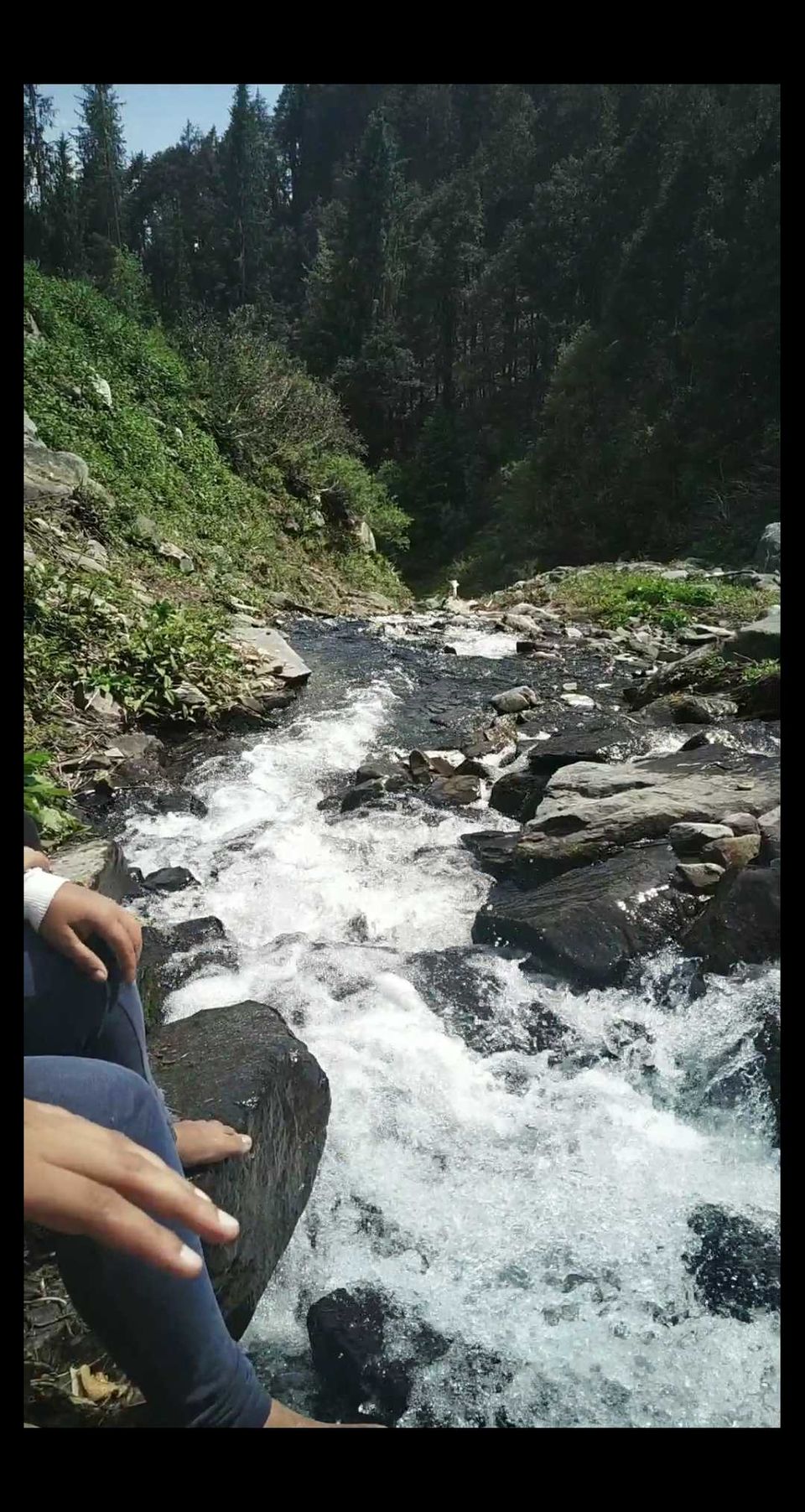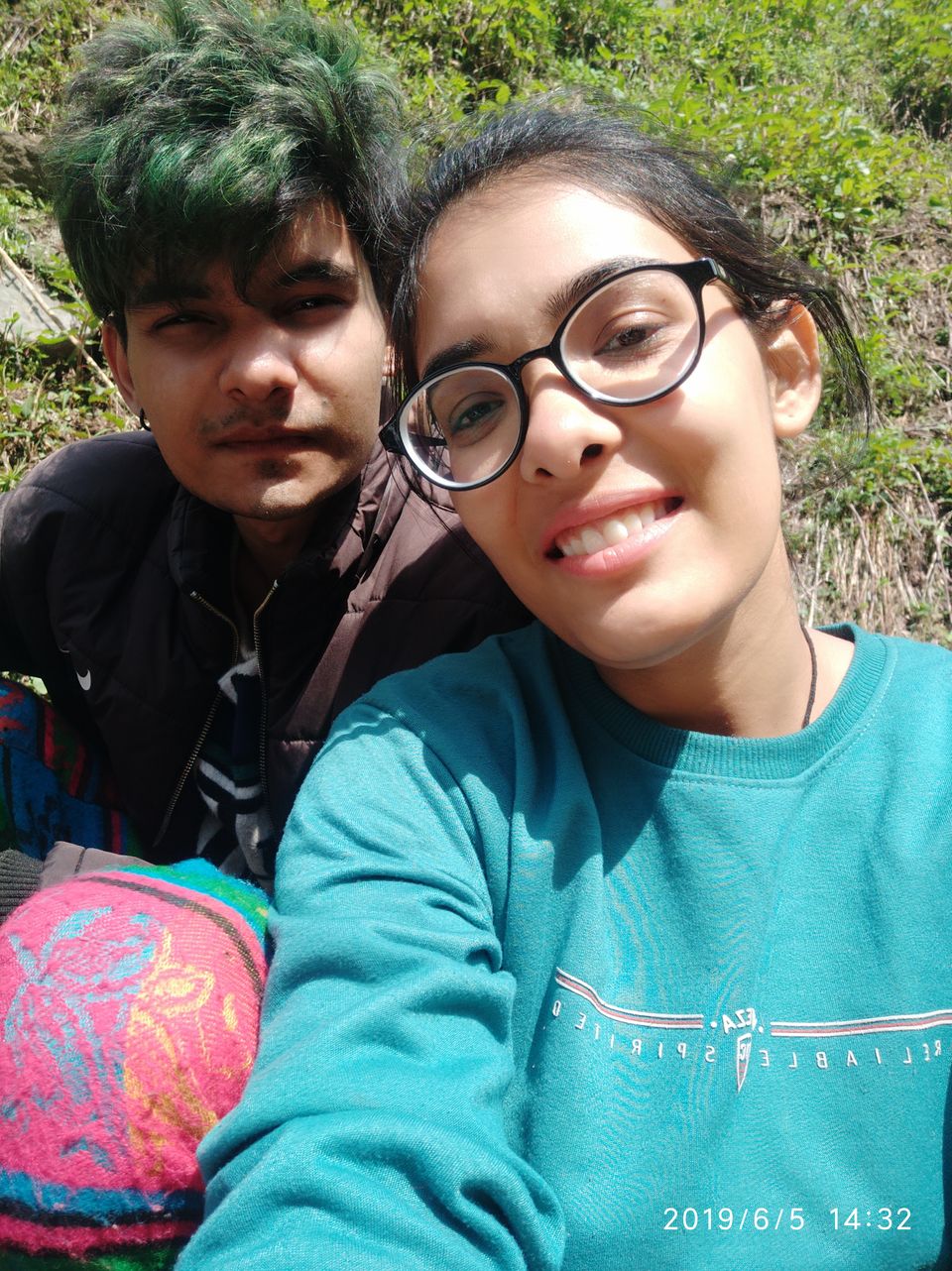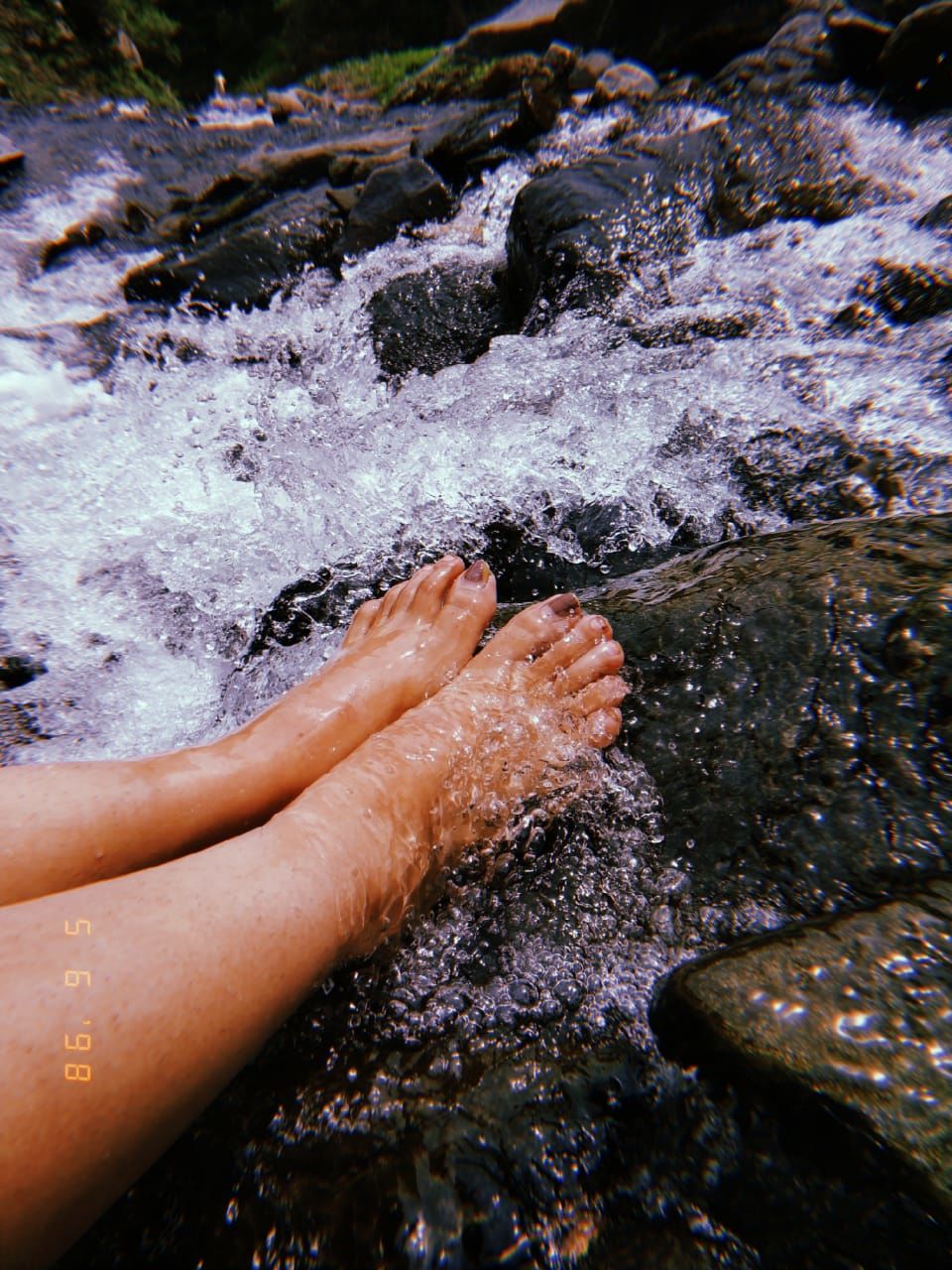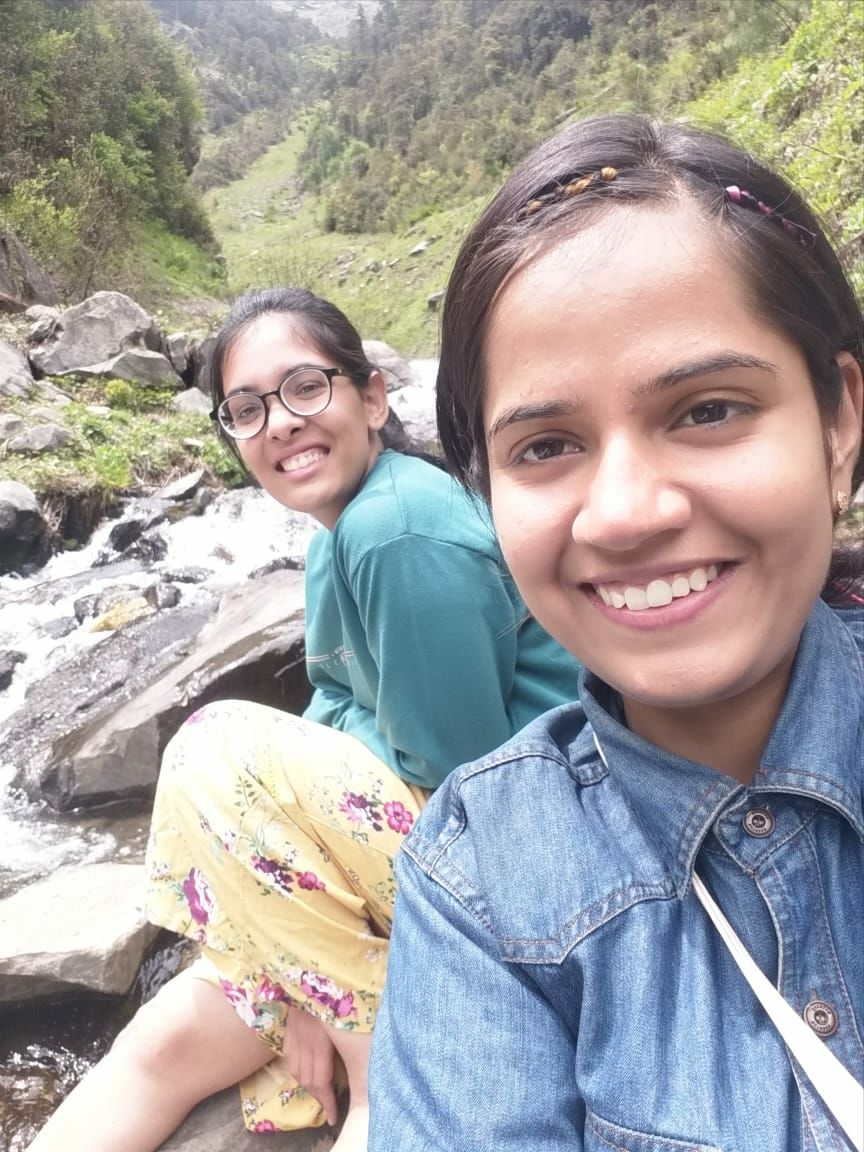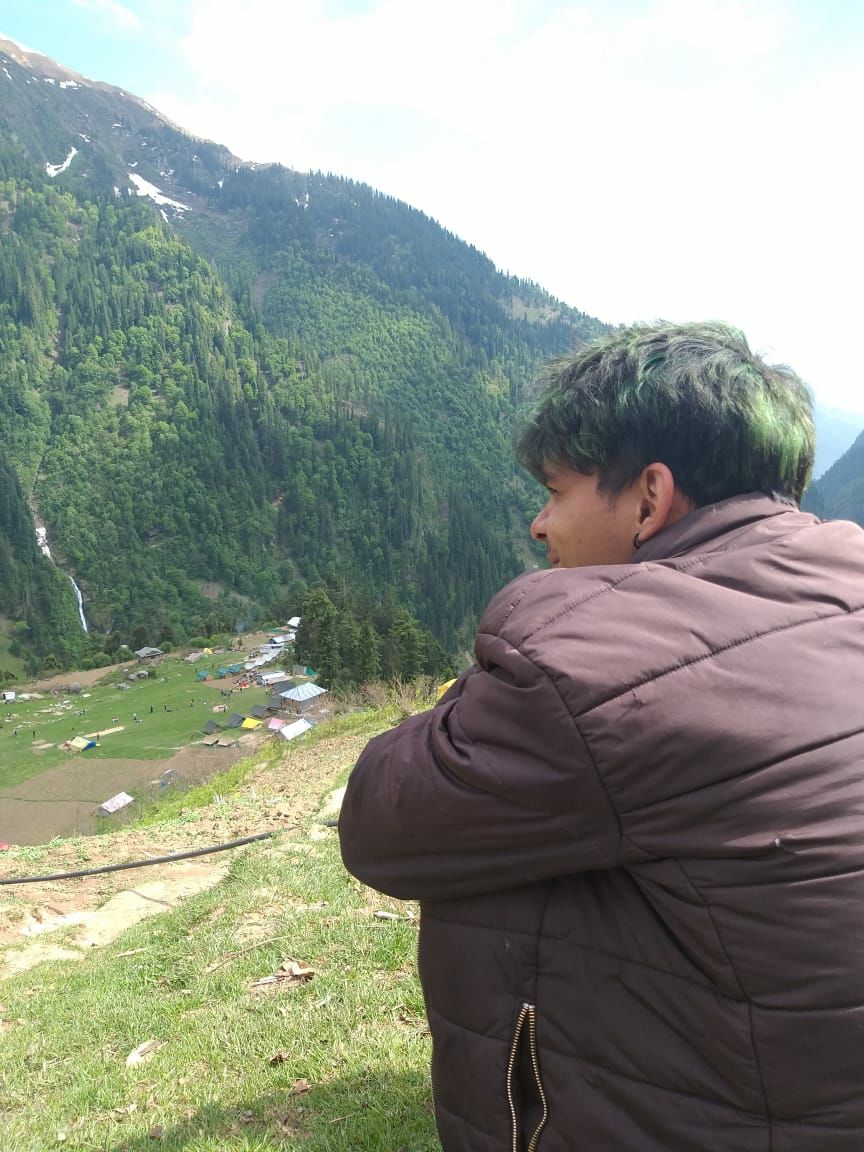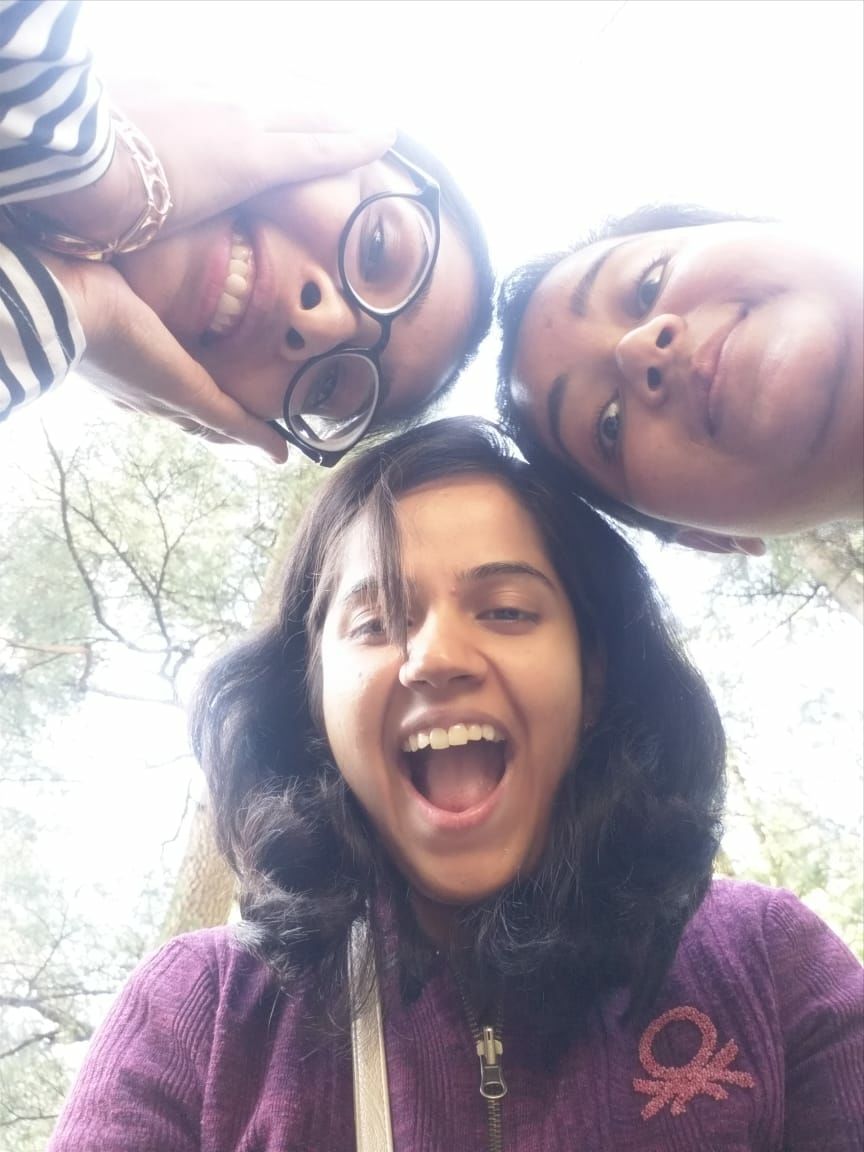 We sat there and....did nothing. I just wanted to hear the nature's music. The flowing water hitting the stones like drumsticks, the wind like the chords of a guitar, a distant sound somewhere in between like little notes of piano in between and the birds being the vocal artists; it was a whole orchestra.
At some point I started singing with them, some old pahadi songs I had heard or some melancholic ones, a Linkin Park song and even a little bollywood. We talked about how this is the true essence of life, how we really started to live and what we really live for; before all that was overshadowed by money and crime and fame and every other non important thing and we forgot what life really is.
We sat there for hours watching villagers passing by carrying logs of wood across the river by themselves, there were just a few houses in the valley, they led simple lives ad were content.
At some point in the late afternoon we headed back and reached the mountain that we now had to descend.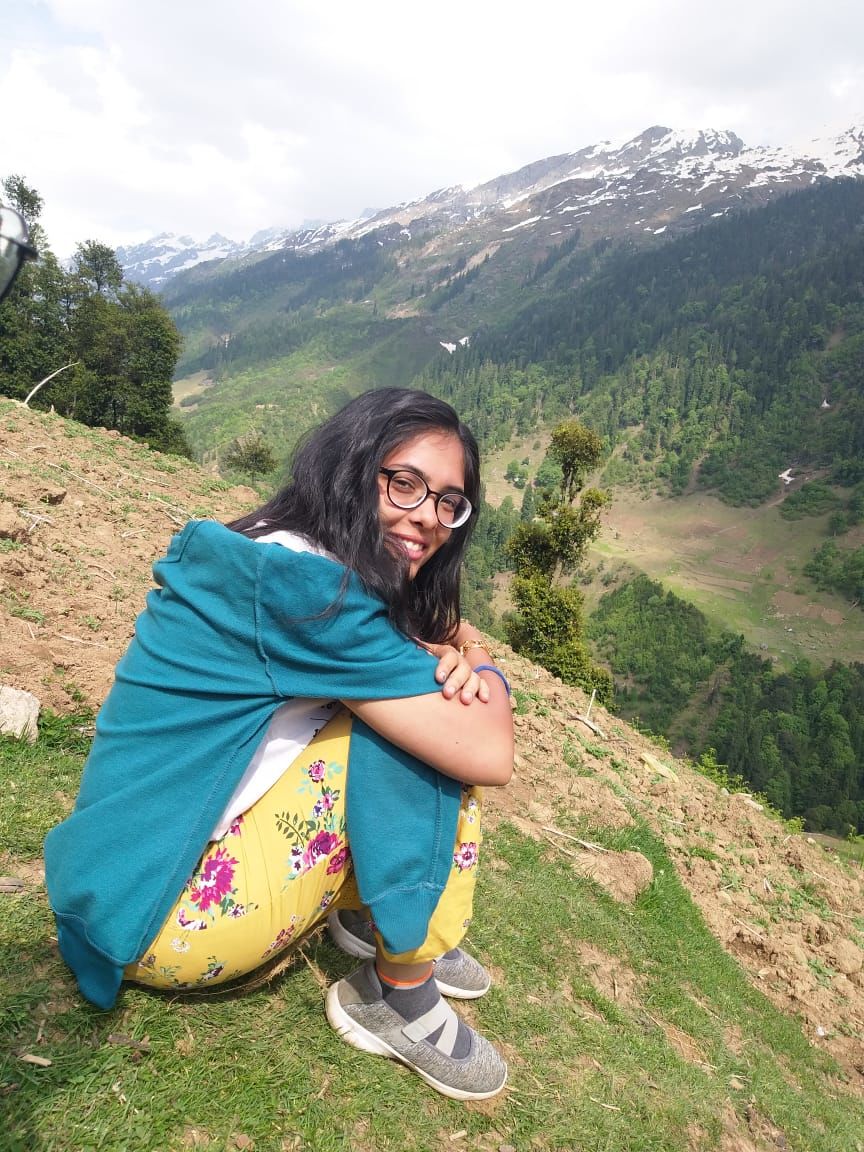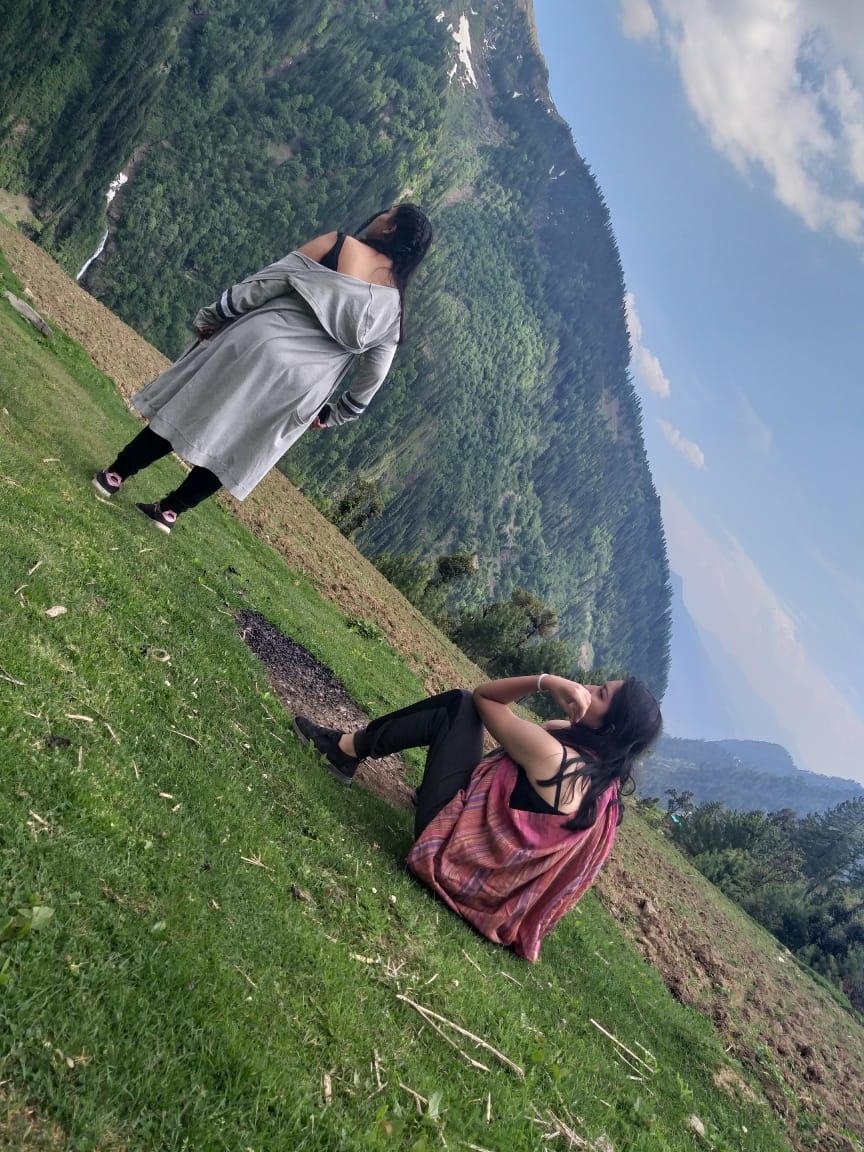 We came back down to find out that we had more camp mates now and started talking to them. One of them had travelled over 12 states and asked weird questions like "Why do you really travel", and I was again lost for words thinking about it. The night eventually came around, the valley woke up, music started flowing, fires were lit and stars reappeared saying hello and I was on top of the world ready to enjoy my last night in the hamlet. I sang while looking up, danced while looking up and when I got tired, I sat while looking up. It was just impossible for me to look down.
I was the last one to go to sleep that night with teary eyes that did not want to leave. The next morning we got up to a changed weather. It has snowed on the mountains sorrounding the valley and the mist made everything much more surreal.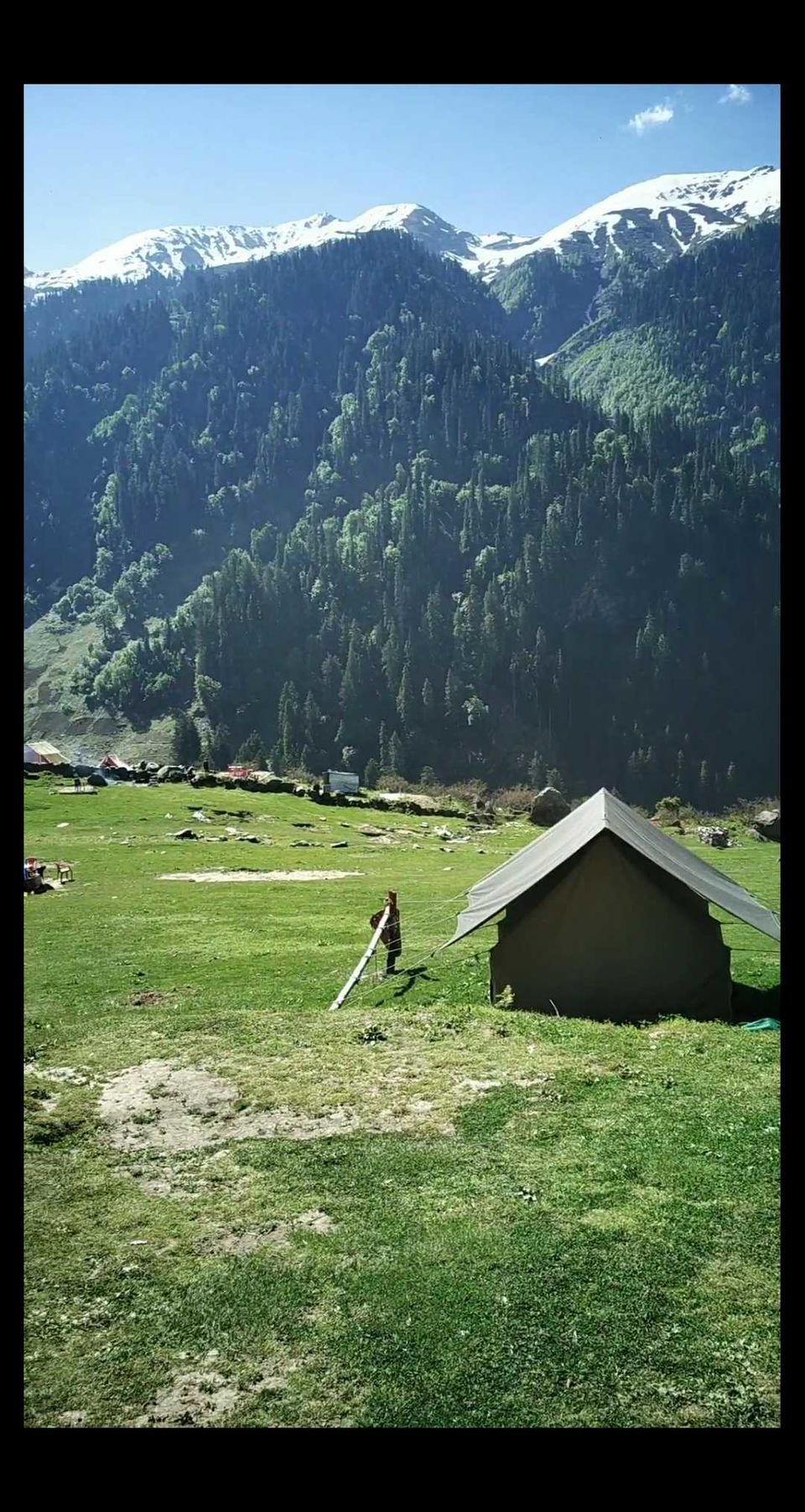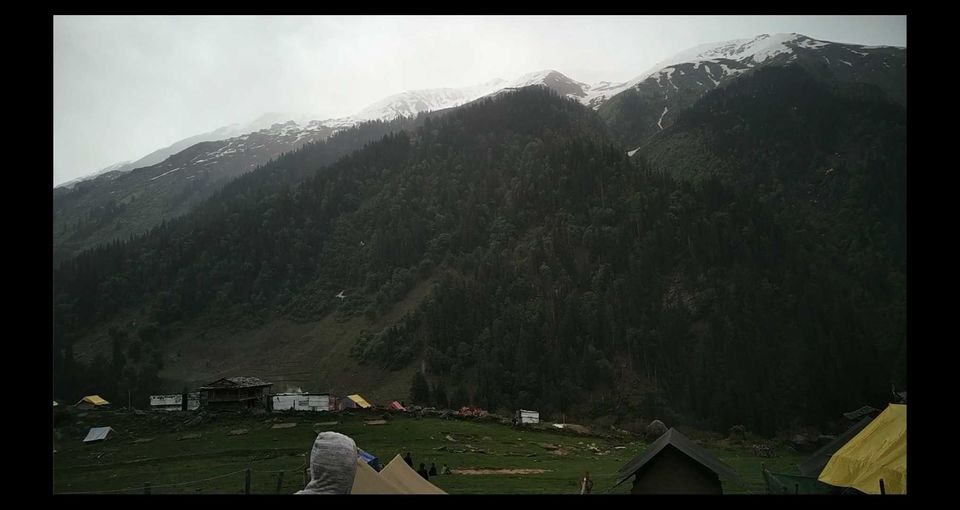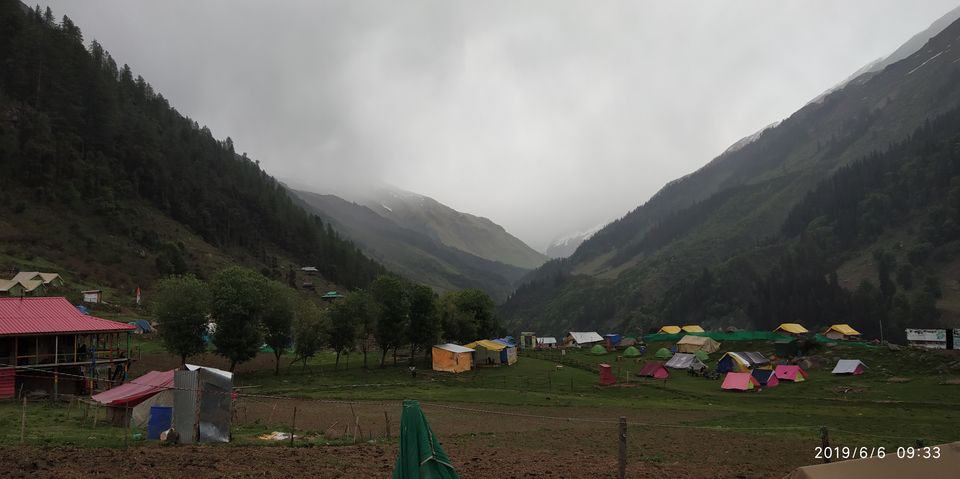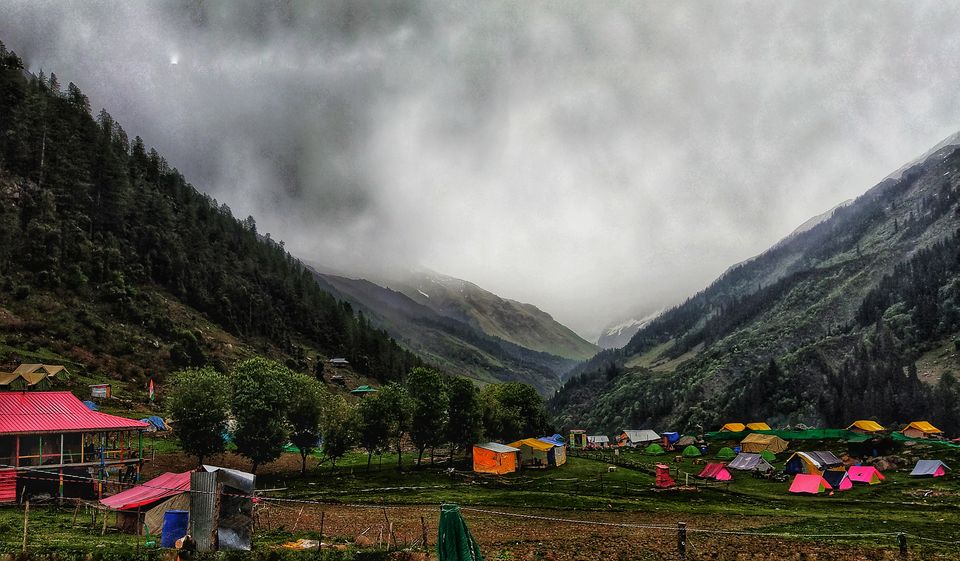 Our plans to go down delayed in the rain and the cold, I wasn't sad at all. Eventually the weather cleared and we said goodbye to the place that will always stay in my heart. I promised myself I would go back there every year or two. We climbed down the waterfall, twice as diffuicult as climbing up. I fell on my ass a thousand times. We reached Malana dam, there was no vehicle to the village. We walked some more and finally got ourselves a van and took off to Kasol.
I looked back one last time to the direction we came from and said to the mountains "This ain't the last you see me. Until then, chao."
A few things I would like to say:
* You will not find luxury stay there, so don't think you'll get to bathe everyday or get a variety of food. The natives are very simple and live a basic life, plus it is an experience in itself.
*Take care of each other and help each other. You will be annoyed due to fatigue, don't spoil the fun because of that. Support and motivate everyone.
*Travel light and pack accordingly. You do not need tons of clothes. You probably won't wear them.
*Waichin valley is less known, so less polluted. Please don't litter. our country is our heritage. Respect it. Also respect the natives and be grateful.
And most importantly have fun and don't give up. It will be worth it in the end.