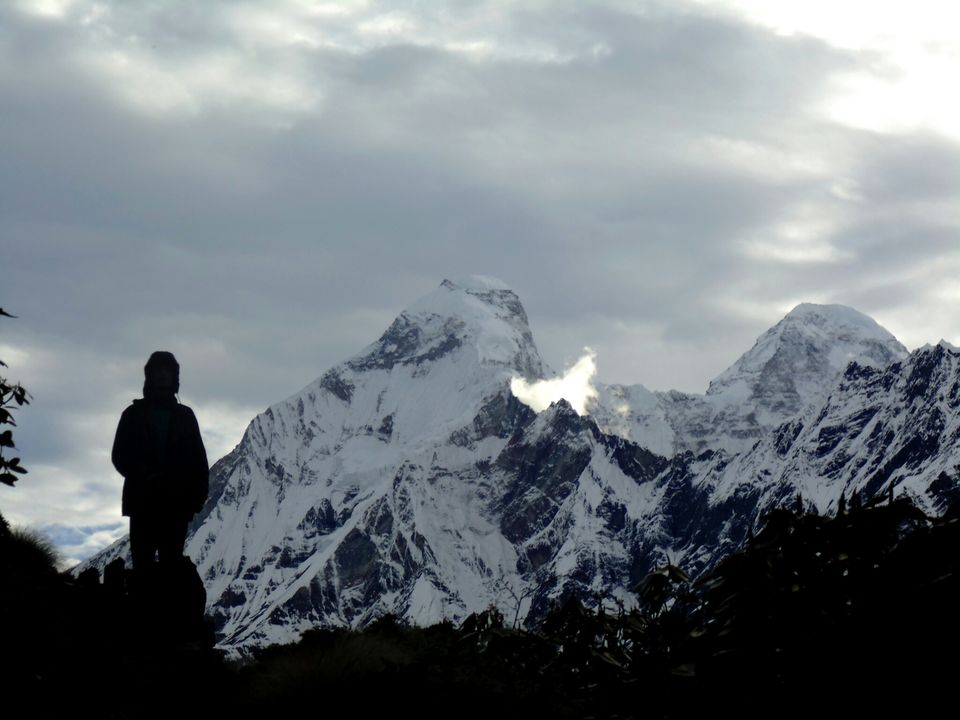 Haldwani - Munsiyari
After packing all my stuff for the Nanda Devi Basecamp and Milam Glacier trek, slept around 2am and woke up at 5am to leave for Munsiyari. Our shared cab was supposed to leave at 6am but we left for Munsiyari at around 8am due to some late arrivals.I got to the front seat and we reached Almora at around 10:30am where our vehicle made for 7 persons was cramped with 12 people. Almora to Munsiyari is long & tiring journey especially if you are squeezed between 2 people. We took the Berinag route, stopped at some place for lunch and reached Thal at 4pm. It takes around 3 hours to reach Munsiyari from Thal and this is where you start to gain some altitude. We saw Birthi Fall on our way and reached Munsiyari around 7pm. I wasn't really sure of where to stay.... Dev Bhoomi lodge looked pretty reasonable for us. I was staying there with one of my friend from Kolkata, we were doing this trek together.
Munsiyari in the kumaon region of Uttarakhand is situated at 2200m above sea level and has glorious views of Panchachuli range. People in Munsiyari were friendly and this lady next to our room ran a small restaurant and invited us for dinner , her husband ensured us to help us with our permits for the trek. Went for a night walk...seemed like everyone was enjoying themselves in Munsiyari.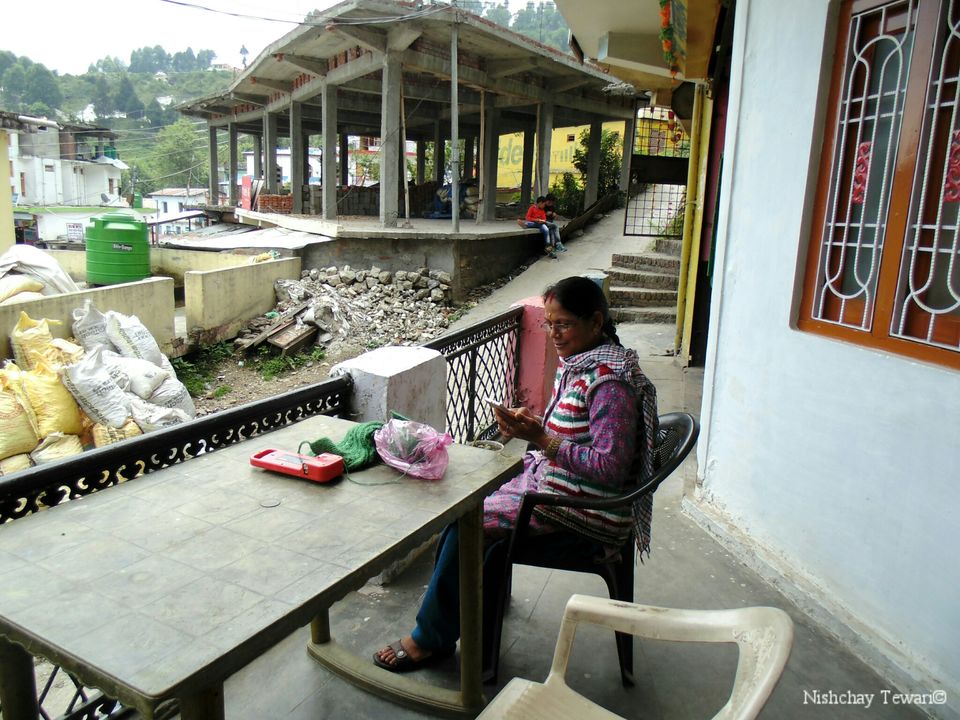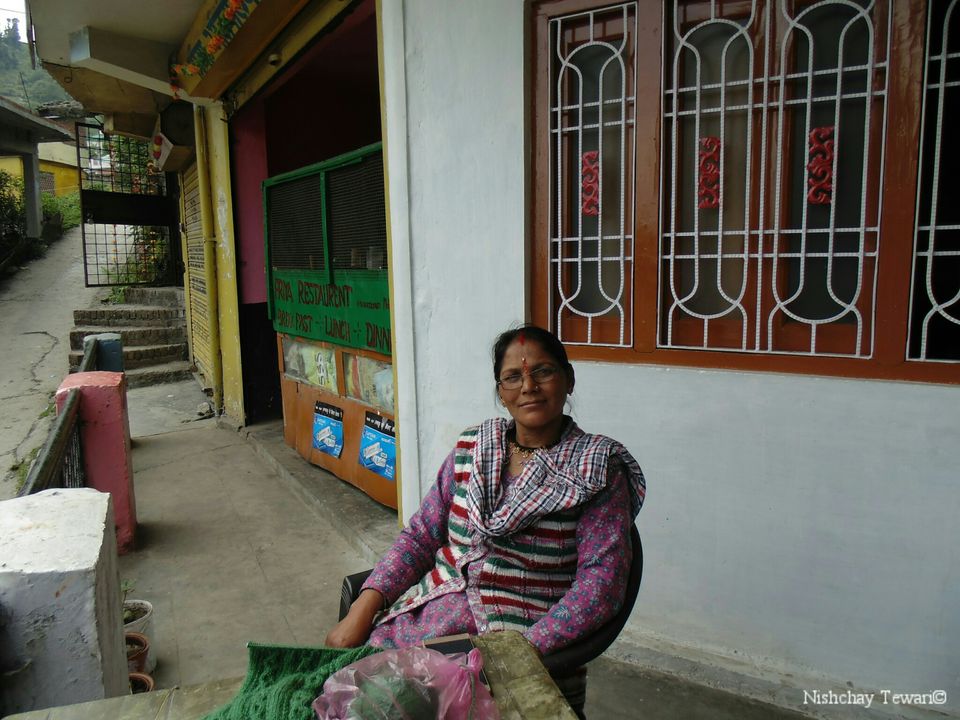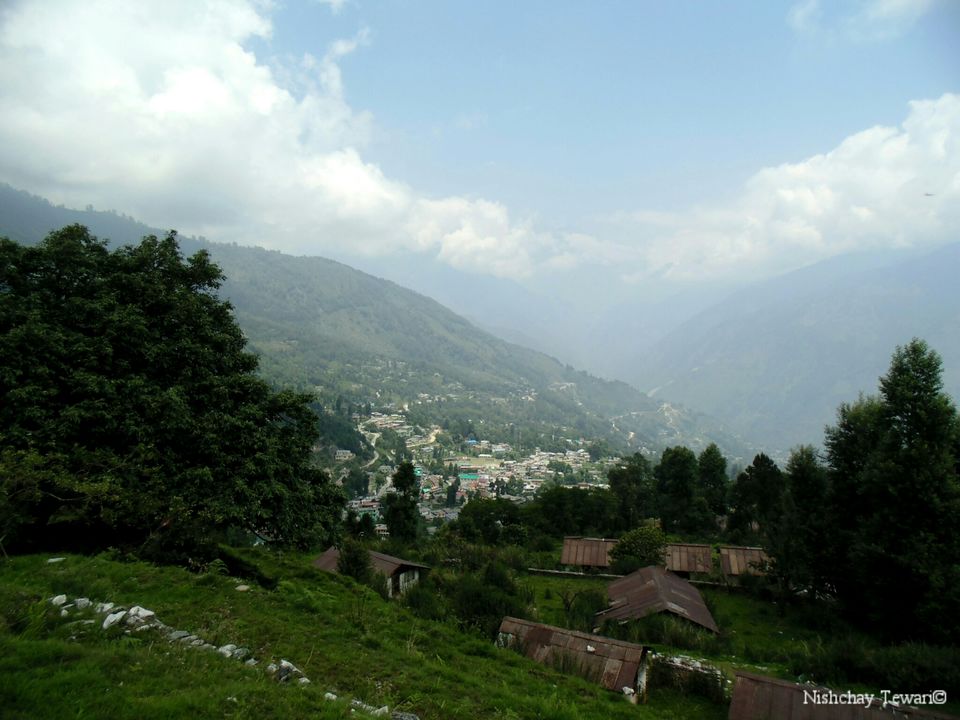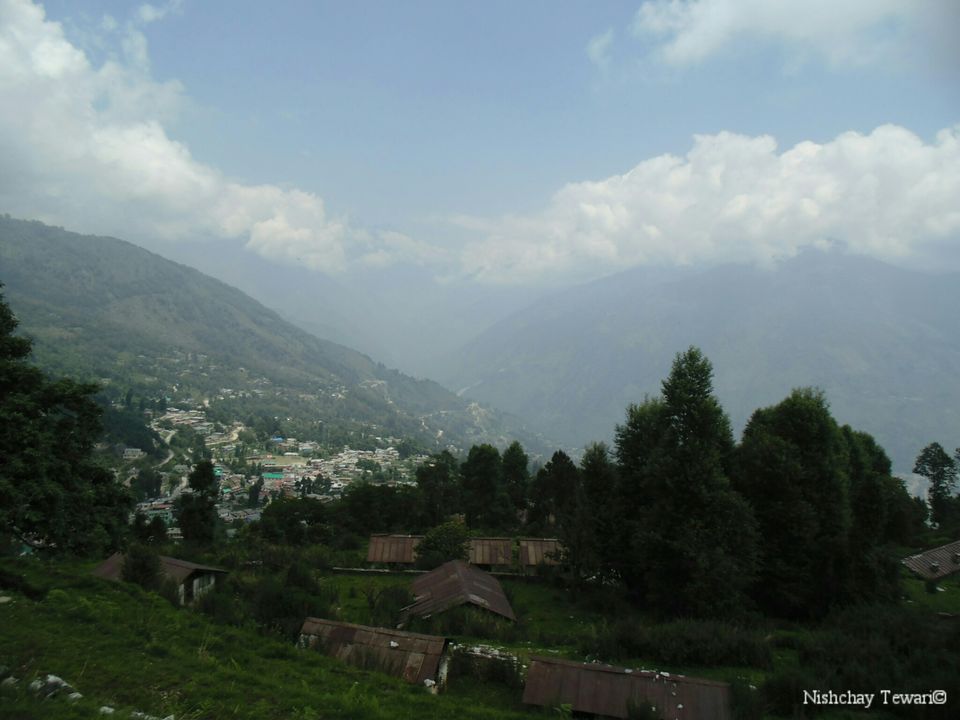 Munsiyari-Chillamdhar-Lilam-Babbaldhar
Got up around 5am. Our permits were ready and we were all set to go! ..Took our bags and headed for the taxi station down the road. The trek starts from the trail head at Chillamdhar which is a 40 minutes ride from Munsiyari. It looked like we were the only one going that way today. Our taxi driver was a young guy & gave us a few tips about the trek & villages above. From Chillamdhar the trail goes down a forested slope and then it gradually climbs up.
We just started our journey and it was beautiful already, saw some sheep traffic, first of many we were gonna see. We somehow reached Lilam in around 2 hours, moved a bit ahead and reached a trail filled with cannabis. It doesn't looks like this trail is used much. After walking some more we realized we were on the wrong path. We made several errors in choosing the path and somehow climbed to the trail above us. There we met a guy who told us that this is actually the old lower route which was destroyed in 2013 disaster and is now reopened just a few days ago. The Johar Valley changed substantially after the Uttarakhand Floods of June 2013 especially the lower Goriganga Valley. The path was all up & down. We crossed numerous wooden bridges, went under a waterfall & a huge boulder & reached Rargarhi only to find no place to stay. My friend was feeling dizzy, we took a lot of breaks inbetween and it was 6pm already. We met some Nepali porters a bit ahead who told us about the Babbaldhar shack up the grassy mountain. We somehow managed to reach there. We are the only one here today. The old man running the shack served us hot tea followed by a delicious dinner... we slept early only to wake up again 2 hours later due to heavy rainfall that damaged the shack's roof and provided us a cold shower around midnight.
Locals told us we walked around 13-14 KMS throughout the day ..but it really felt much more than that.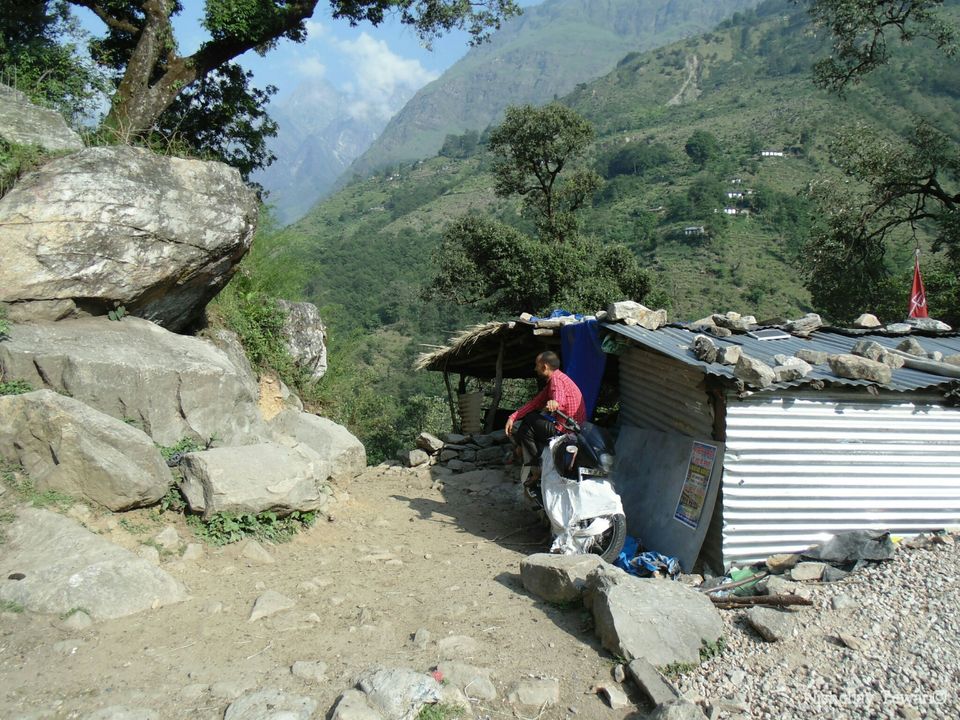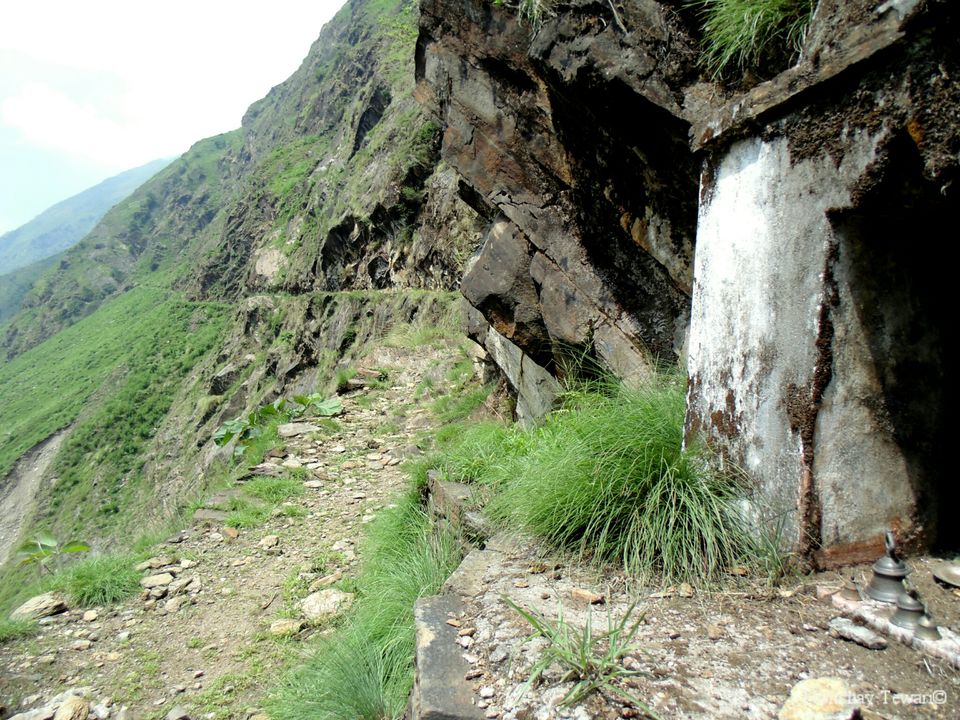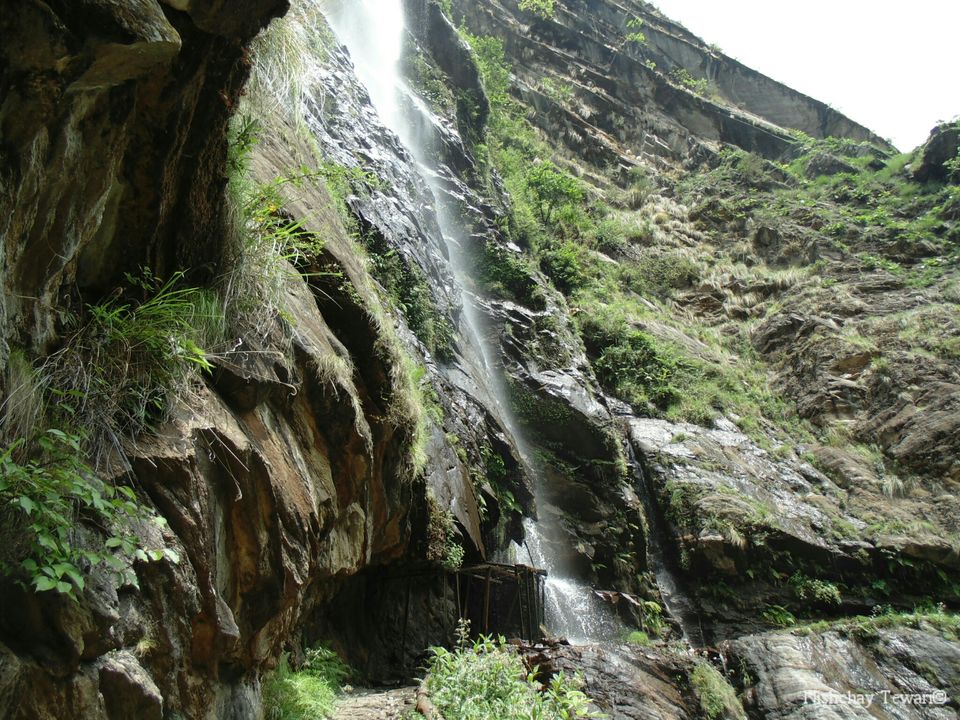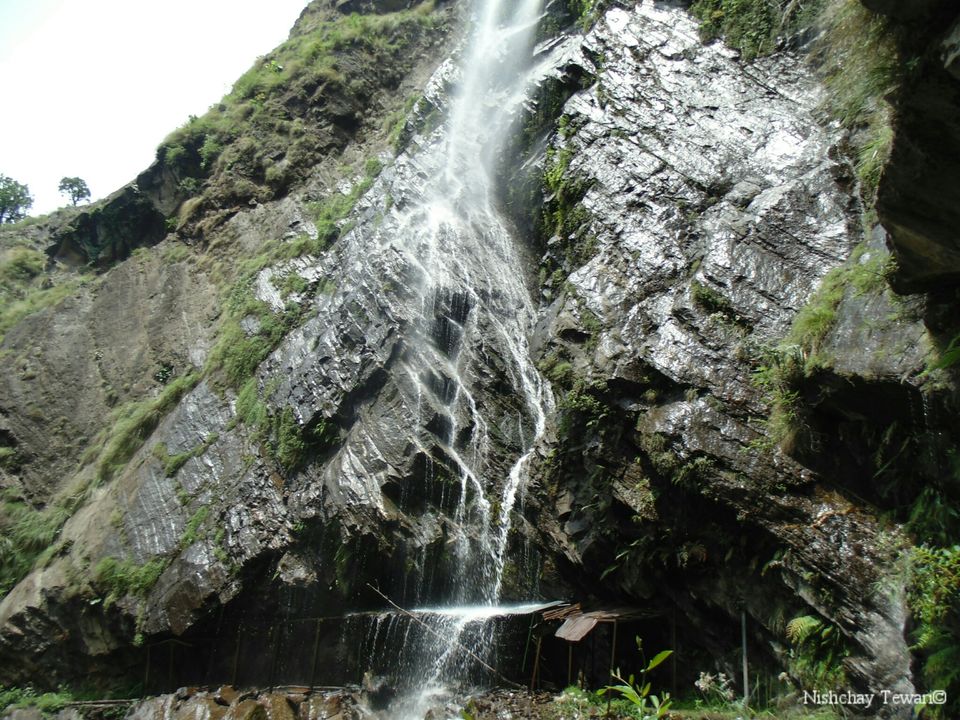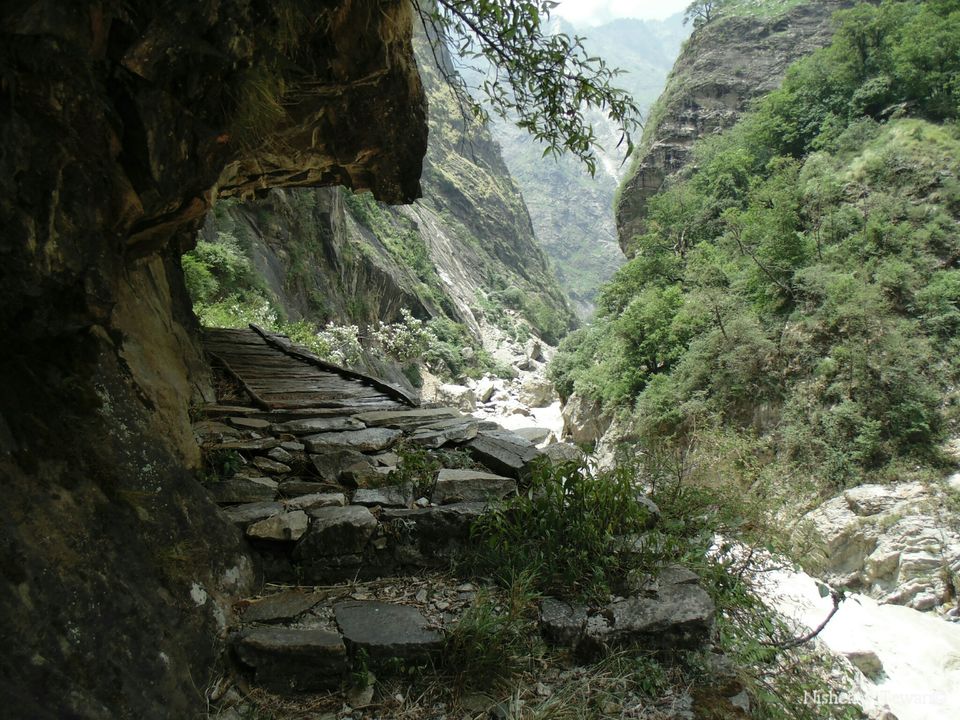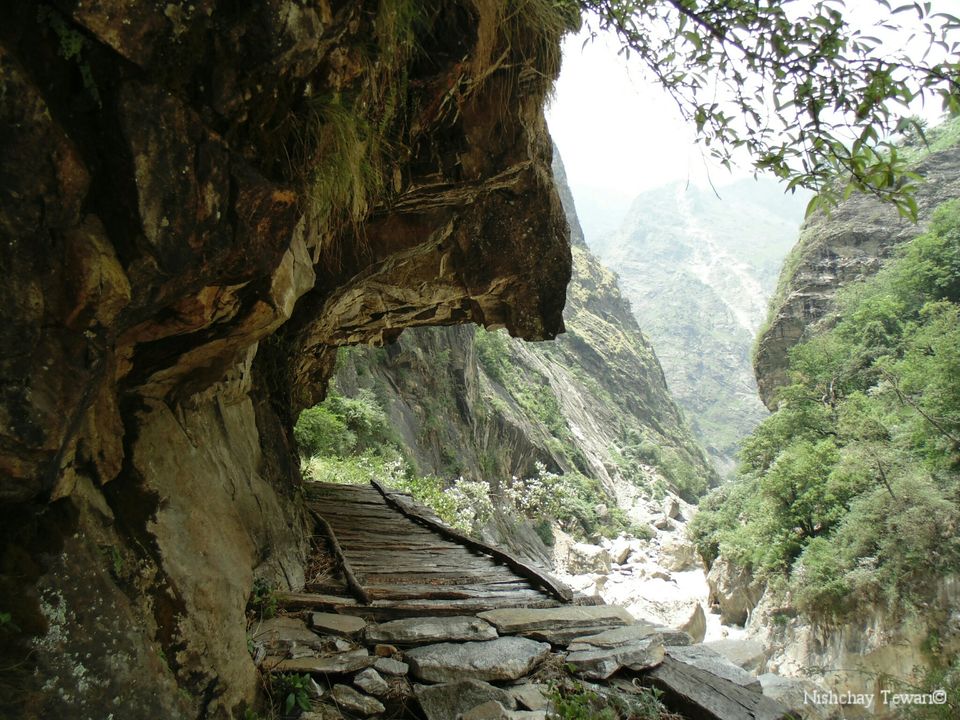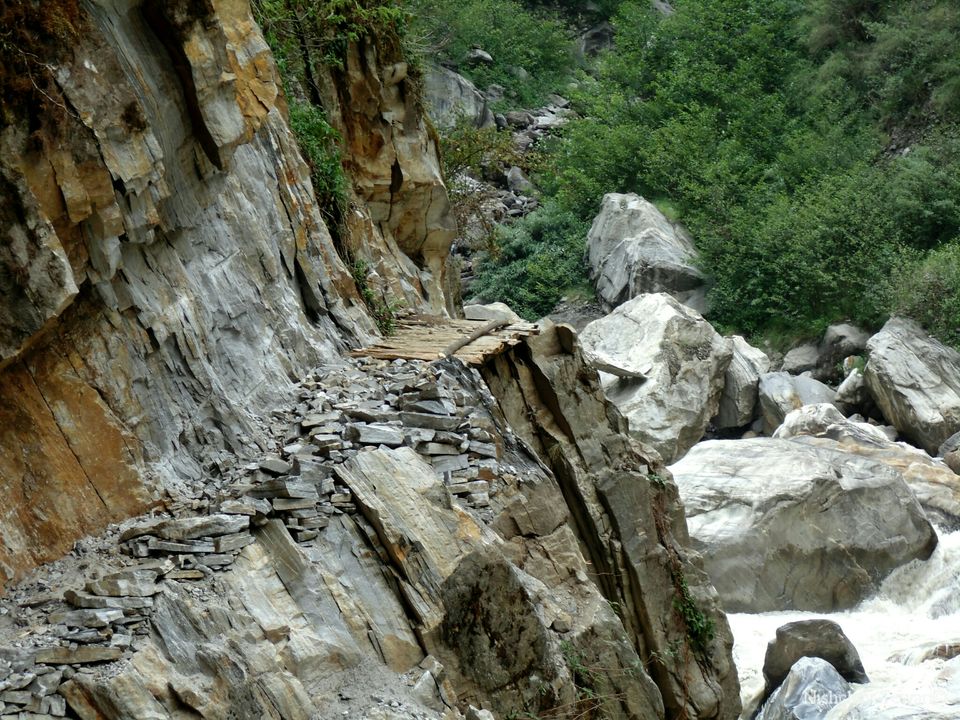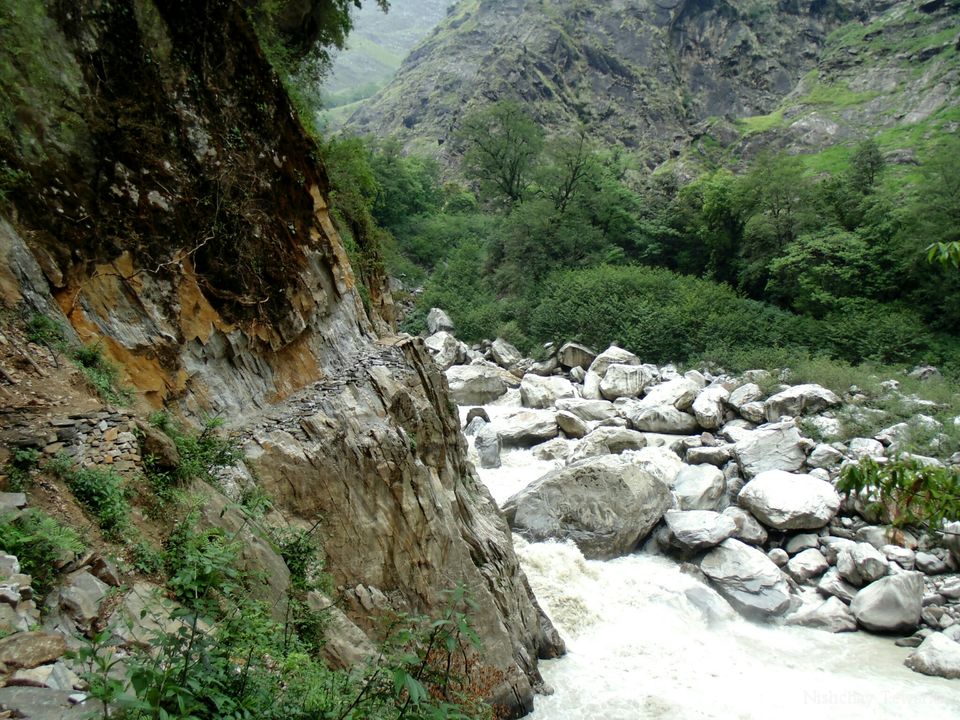 Babbaldhar-Bogudyar-Nahar Devi-Mapang
After a heavy night, woke up to a stunning view of the valley & Hansling Peak infront of us. We started at 7am & it really felt like walking between the clouds. We went down the grassy mountain & crossed the Rargarhi bridge. As we crossed the bridge it started raining. I took out my poncho, reached Siyuni which is around 3KMS from Babbaldhar & waited for my friend while enjoying some hot tea. Met some lovely locals here. By the time my friend arrived, it stopped raining & we started moving towards Bogudyar. We reached Bogudyar ITBP post (2450m) at around 11am. This is the first sign-in point for us & permit is needed. The ITBP personnels are really helpful & offered us water & tea & were happy to chat with us. After showing our papers & making few calls through satellite phone, we headed towards the shack next to ITBP post. We lazed around & talked to some people nearby while the lunch was being prepared.
The 2013 cloud burst caused a huge landslide in Bogudyar which swept away ITBP camps along with some rest houses. Some 20 people died as it happened in the middle of the night. After lunch we started moving again towards Nahar Devi which is another 3KMS from Bogudyar. As we were nearing Nahar Devi it became more like walking on stairs, up & down, with the Goriganga roaring next to us. We reached Nahar Devi at 3pm & decided to press on towards Mapang which is around 5KMS from Nahar Devi. The path near Nahar Devi is cut into the cliff & clings to the side of the gorge walls & at times is only about 50cm wide. The trail towards Mapang was pretty difficult due to innumerable ascents & descents & since we already walked all throughout the day. We again somehow managed to reach Mapang shack around 7:30pm but still it wasn't completely dark. As you go higher it gets dark around 8pm and again we were the only trekkers in this shack. After a much needed dinner ,we sat outside... the sky is all cleared up & filled with stars now.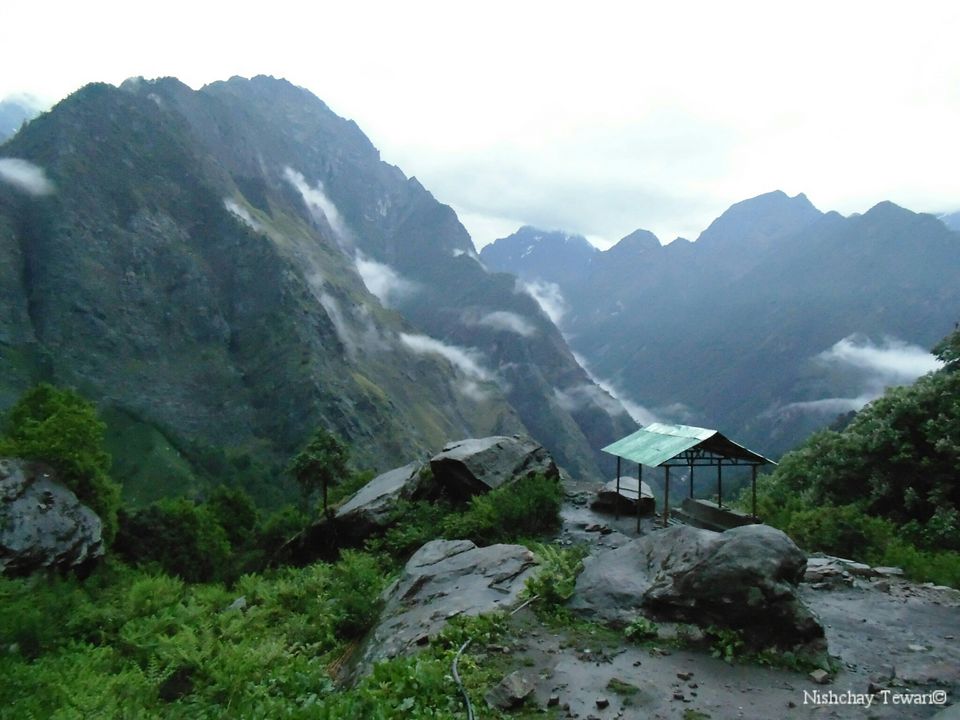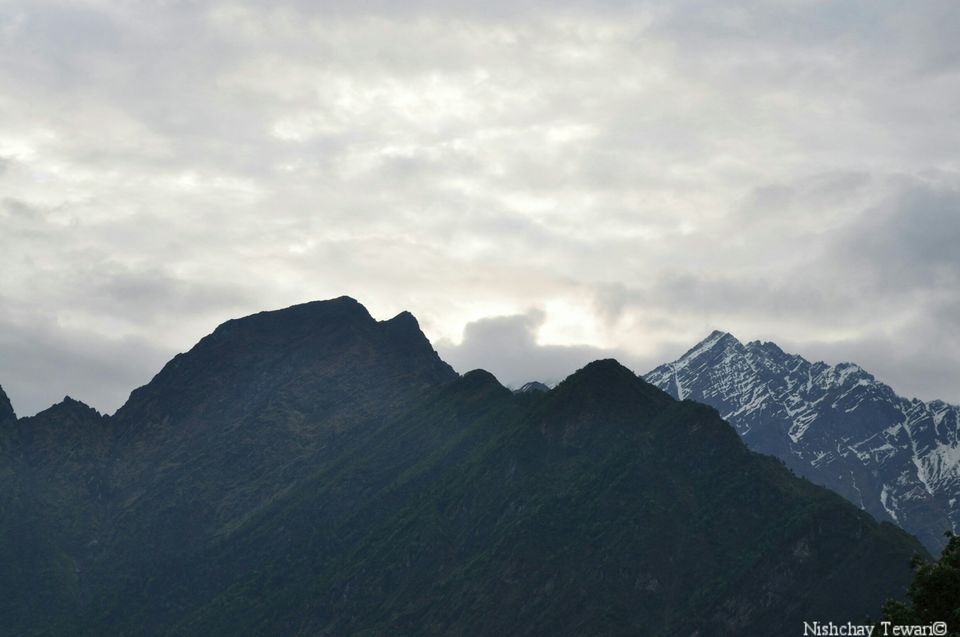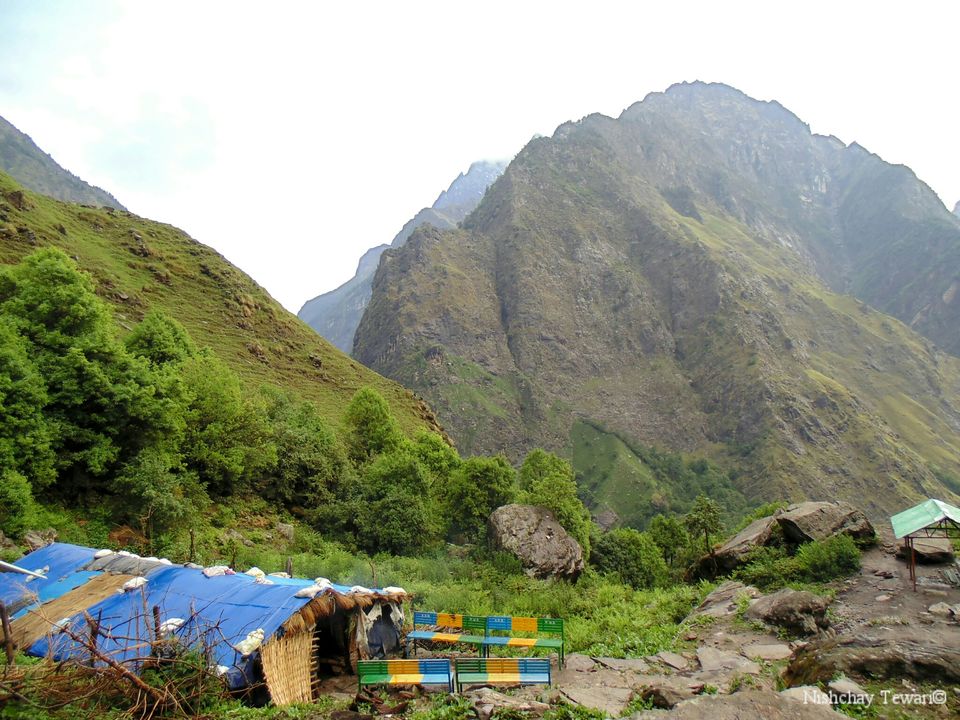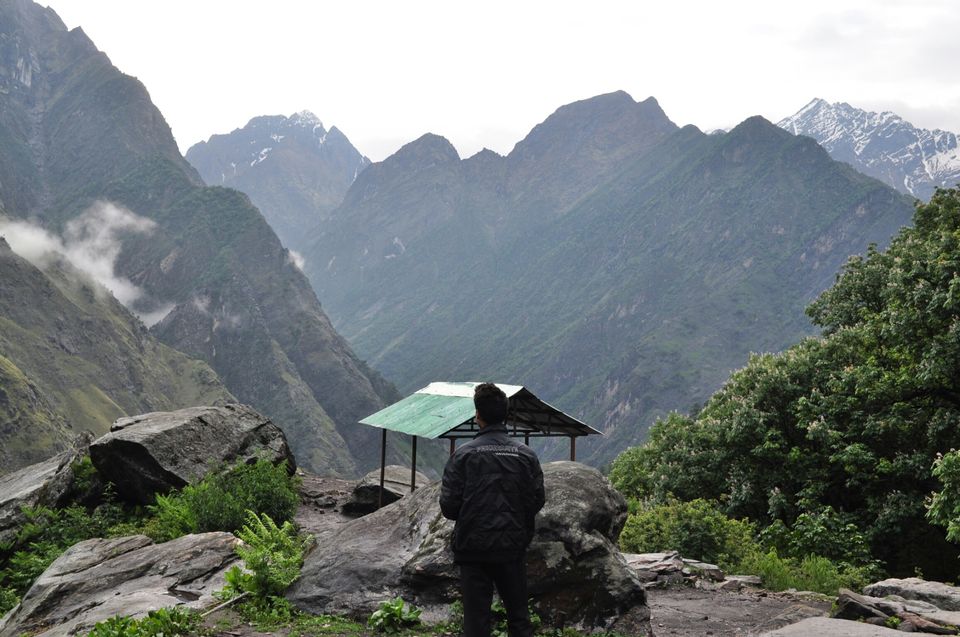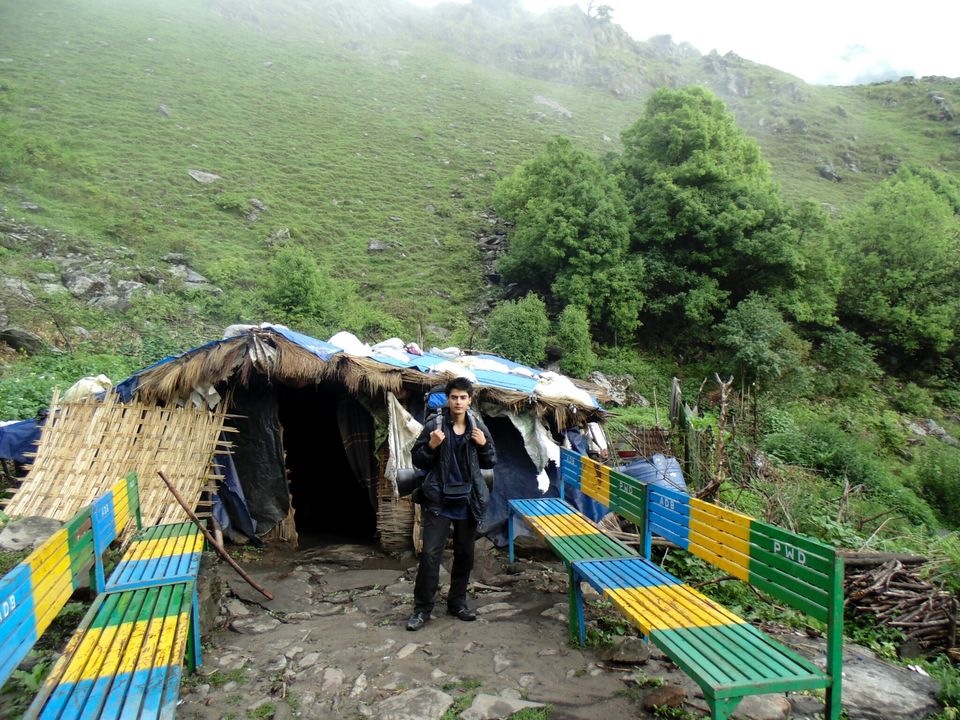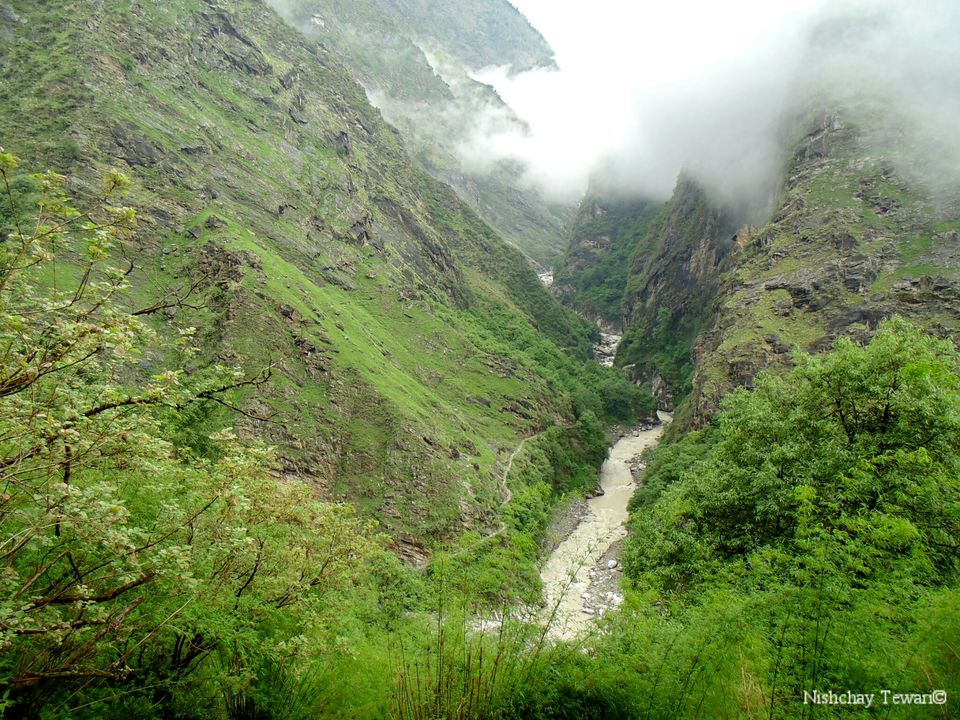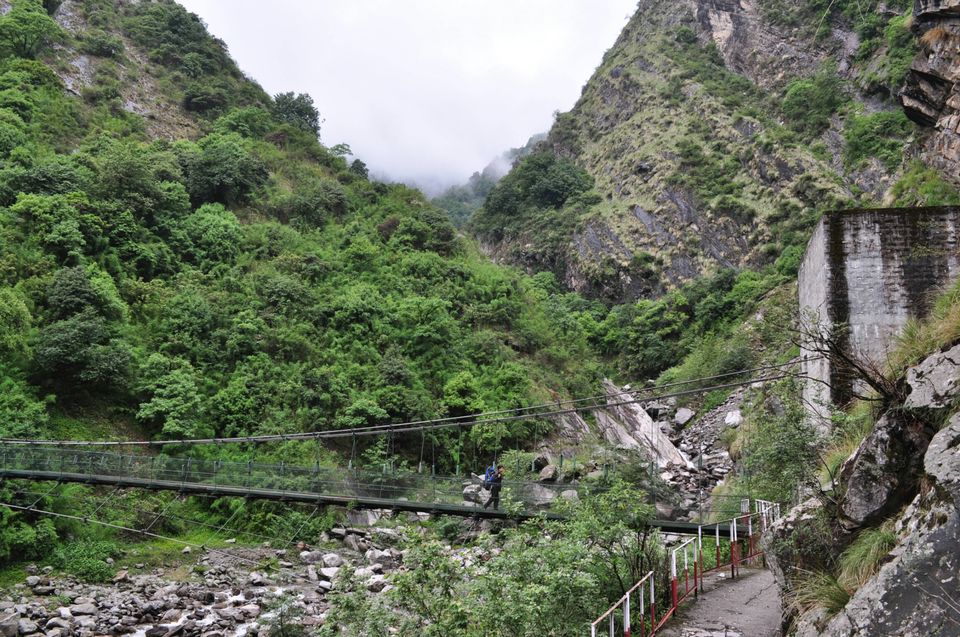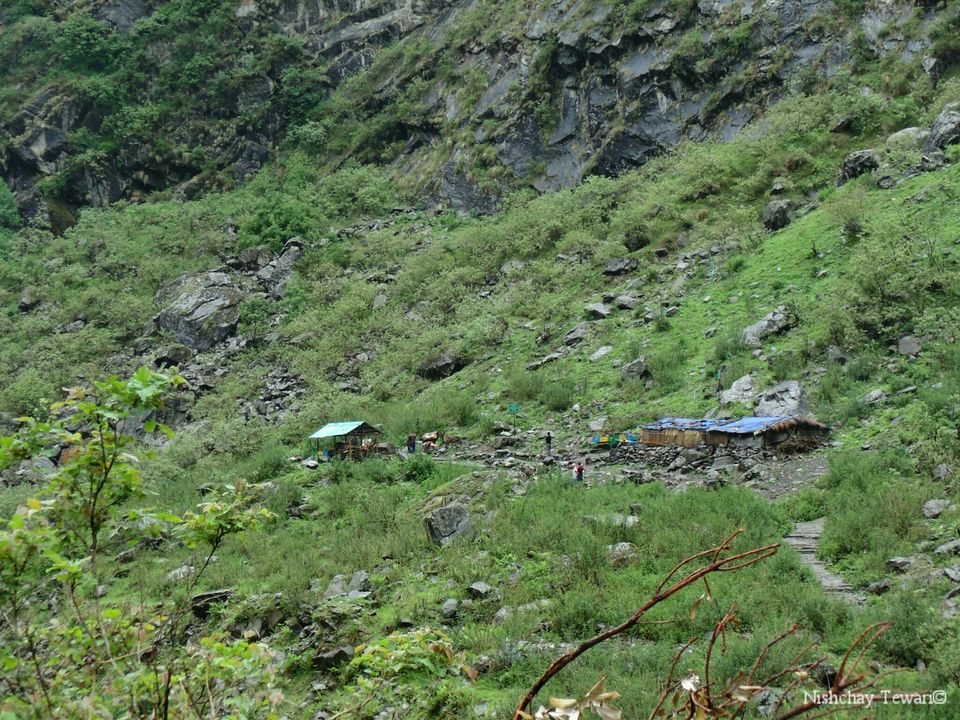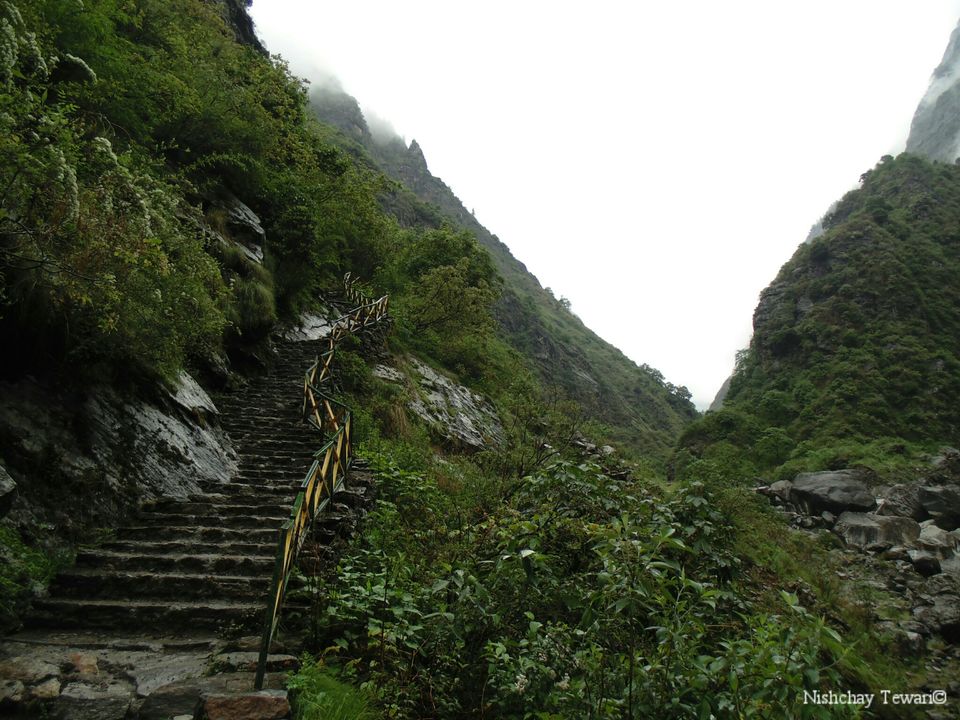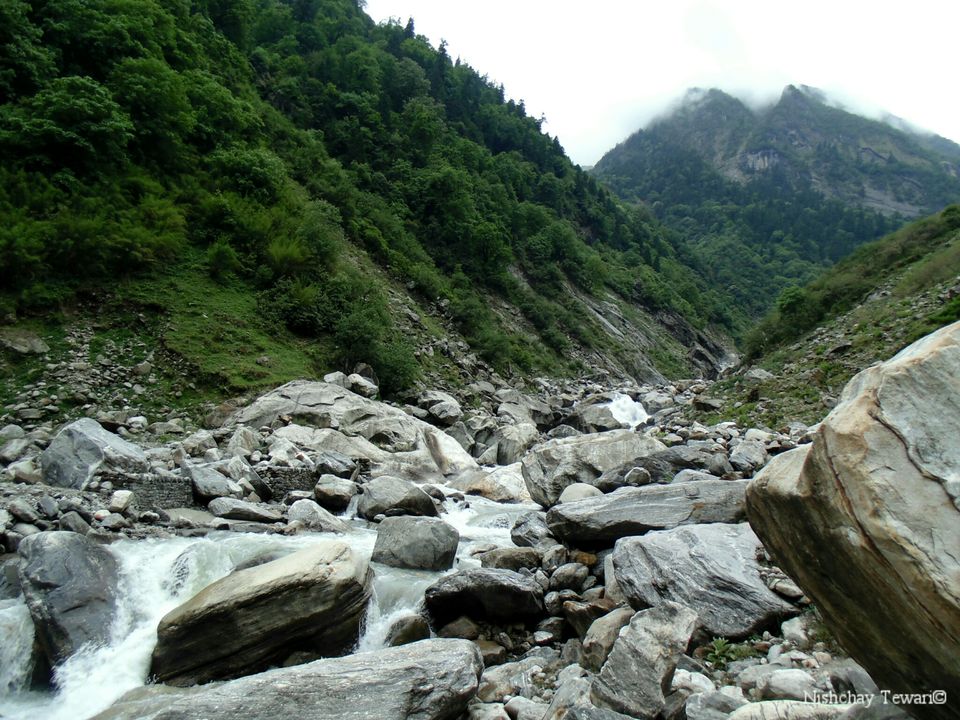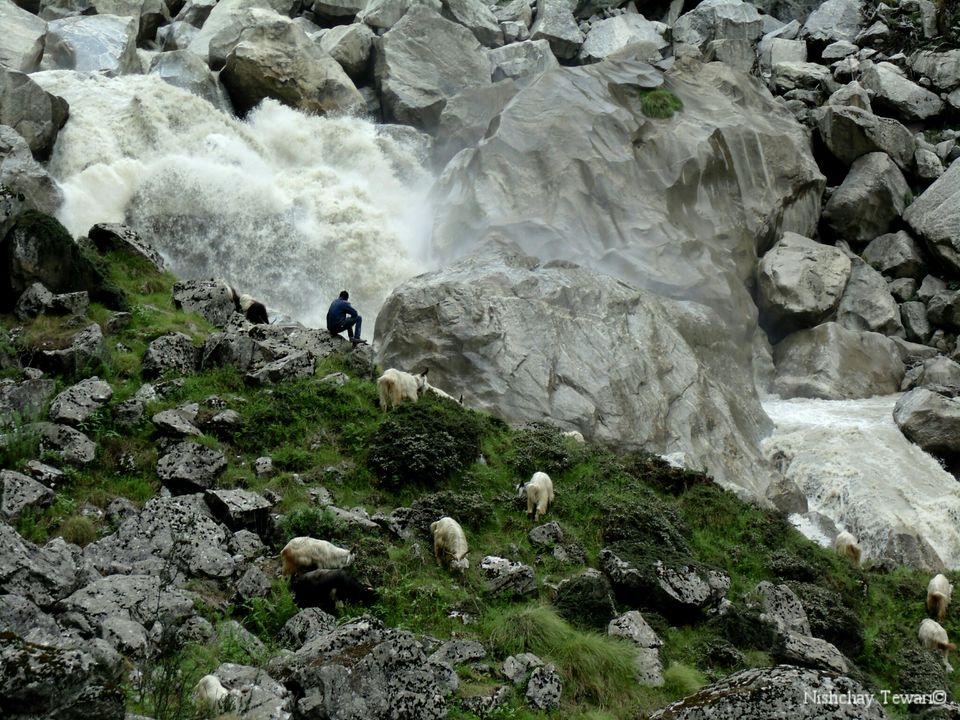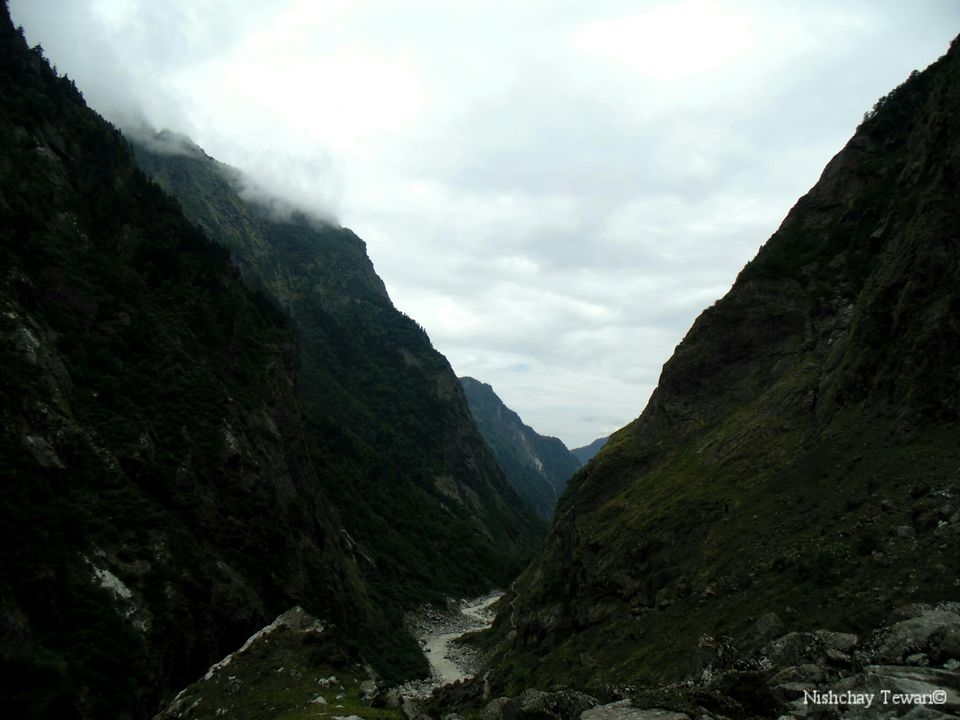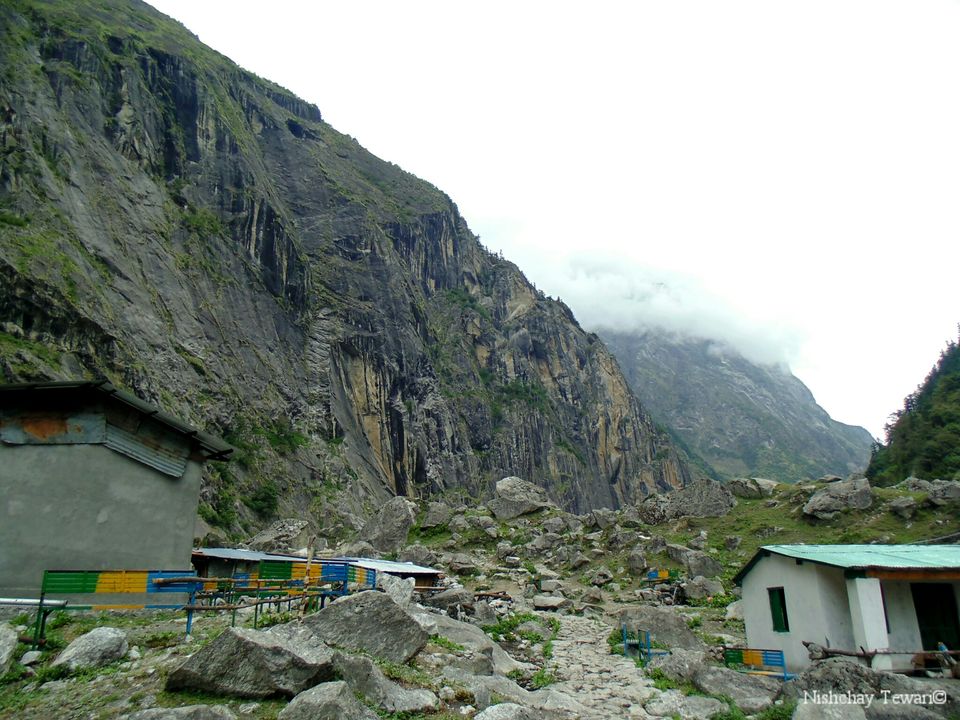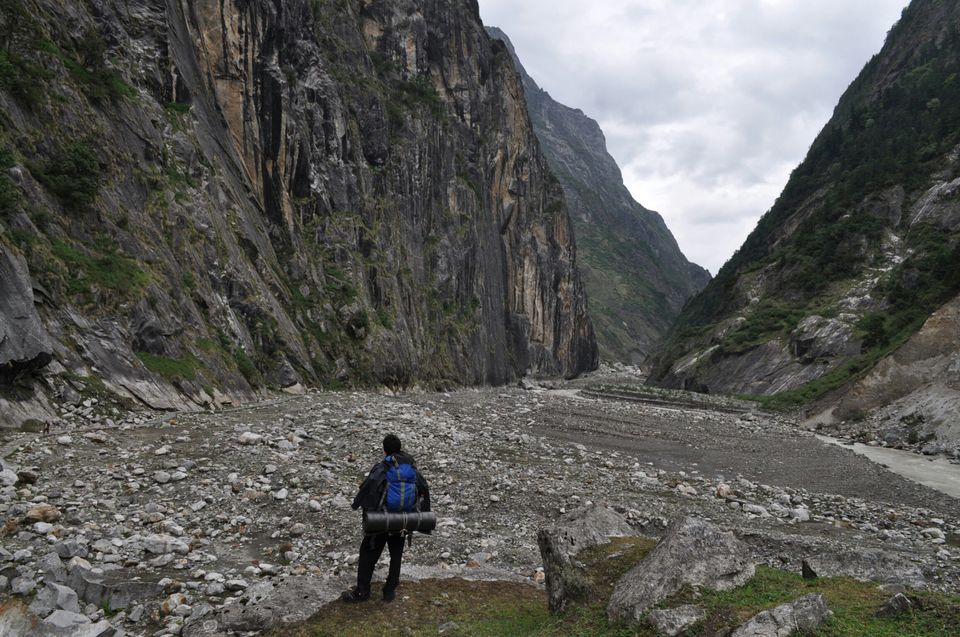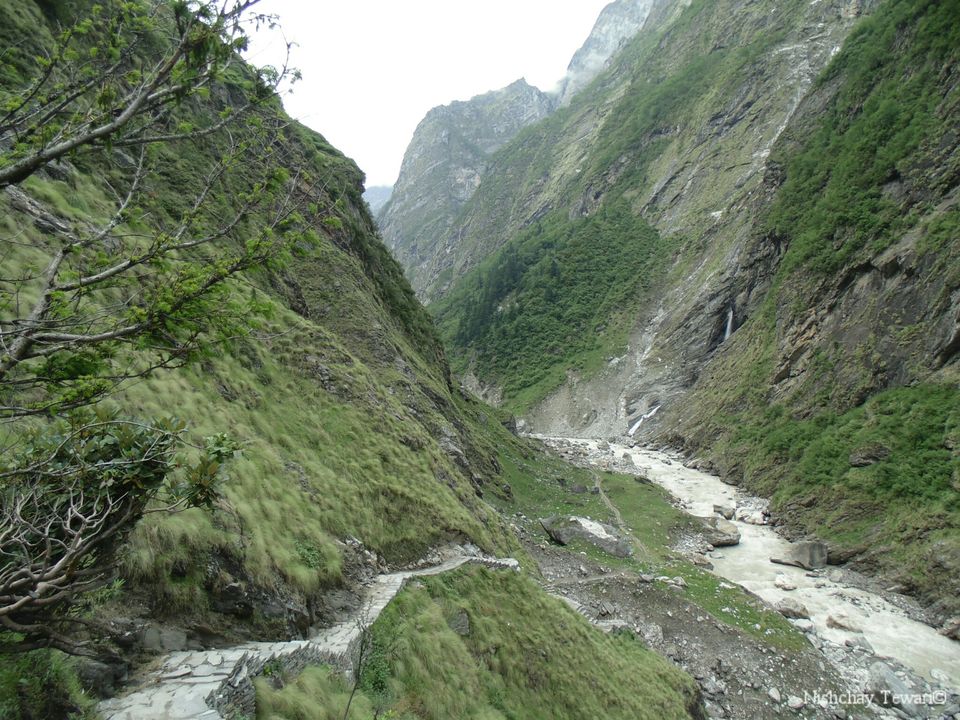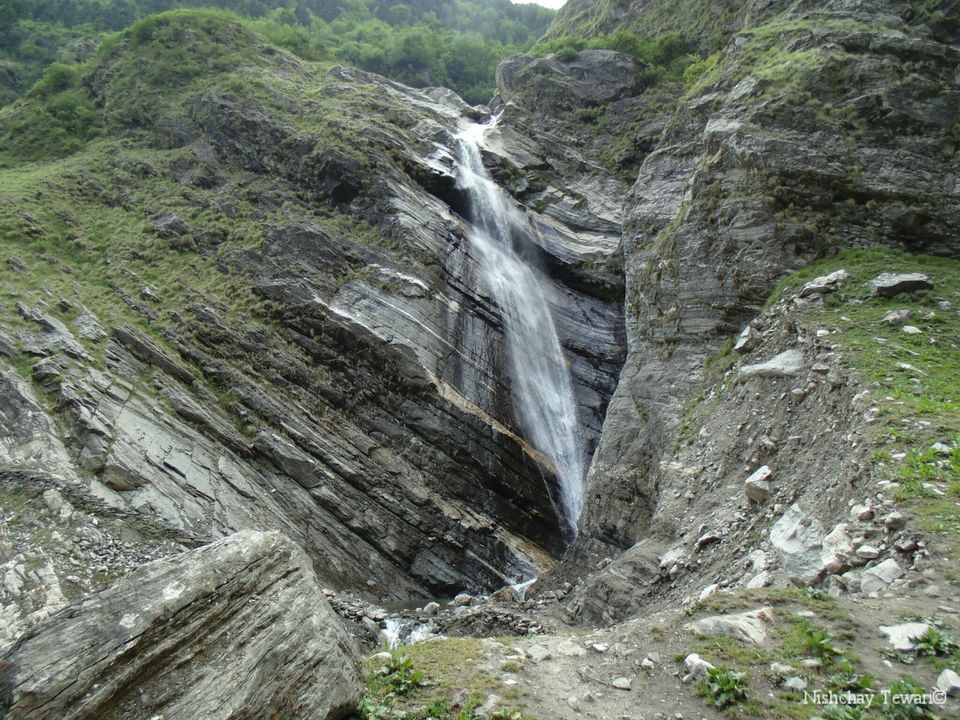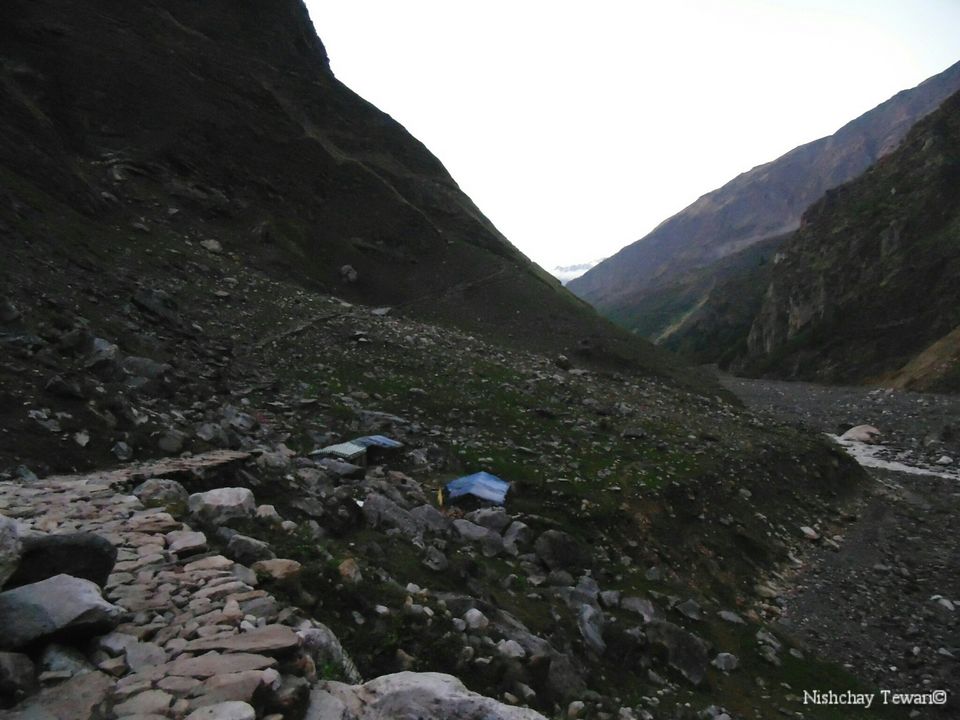 Mapang-Rilkot-Martoli
After another sleepless night, we started around 9am today. Soon we left the forested lower regions behind and entered broad barren valley with only grass & shrubs. As you move higher, blasting wind blows all throughout the Johar Valley, it all starts around 10am then again it gets quite by evening. The trail was all up & down again. The ascent near Laspagad in particular is really slippery over loose gravel. Nepali porters told us to be careful as huge stones were falling all throughout the trail due to strong head winds. After moving up & down through landsliped areas, we walked into a vast boulder field & reached Rilkot (3200m) at around 1pm. Rilkot is ITBP post-2 on our trail & we sign-in here & headed for lunch at this stone structure operated by this really beautiful girl. After lunch we met 2 porters carrying impossible weights up to the ITBP post at Dung & made our way up along the valley's edge then up a steep incline to the road being constructed by GREF. We relaxed here for sometime, talking to the porters going up & down the valley & decided to move towards Martoli hoping to see the Nanda Devi mountain. We joined the GREF 'road' & soon reached the trail going up to our left which is the path to Martoli, while the road continues on towards Burphu. We started going up towards Martoli through lovely grasslands filled with little yellow flowers & beautiful butterflies all around us. Village Tola can be seen to our right across the river and Ralam Pass behind us. Martoli is truly the most beautiful village i have ever seen. We reached Martoli at around 3pm & were planning to setup our camp but Harish (owner of Raju Hotel) offered us a newly constructed hut instead, which was much more comfortable. Rest of the day & evening was spent lazing around & sharing stories with locals...Harish & his mother prepared a lovely dinner & we went inside our hut to watch some movies.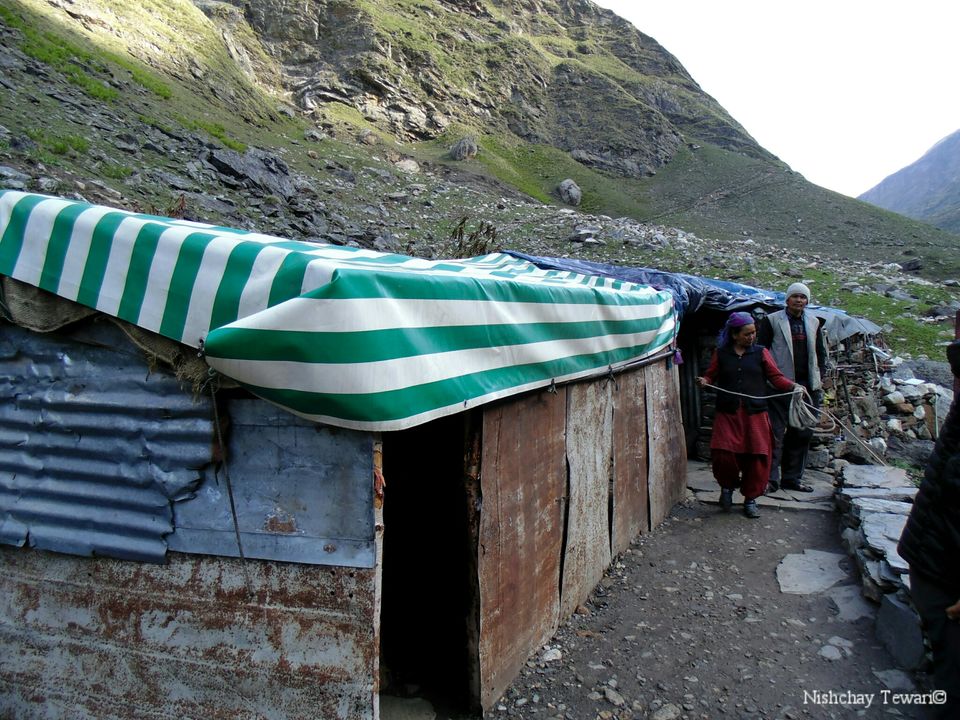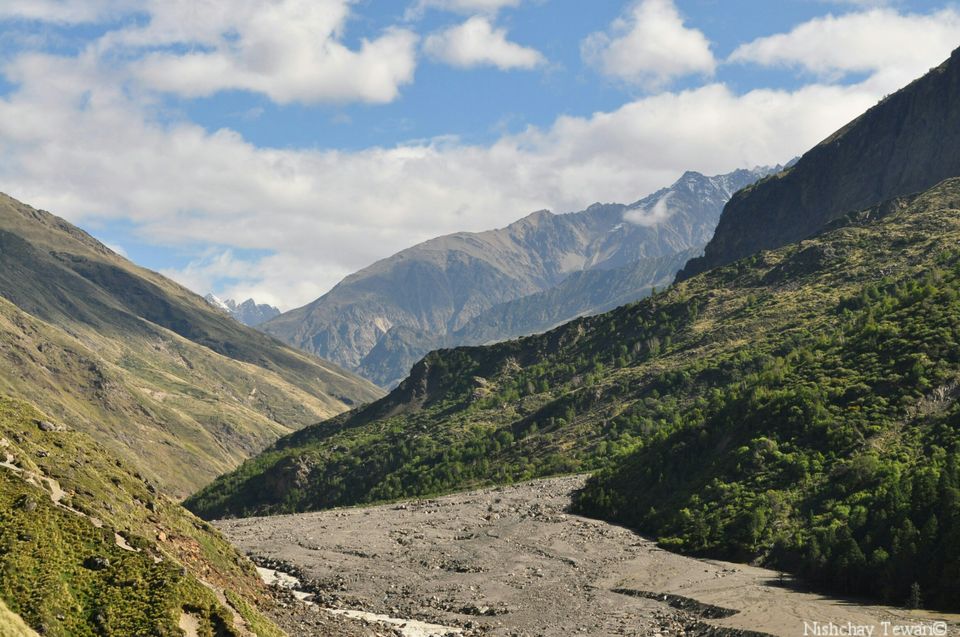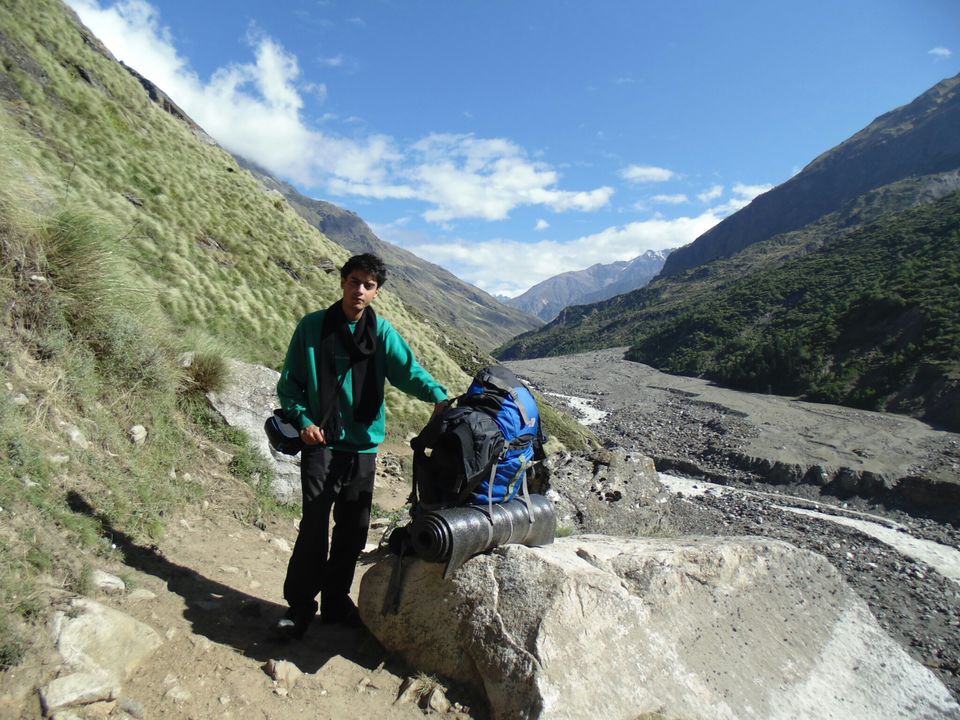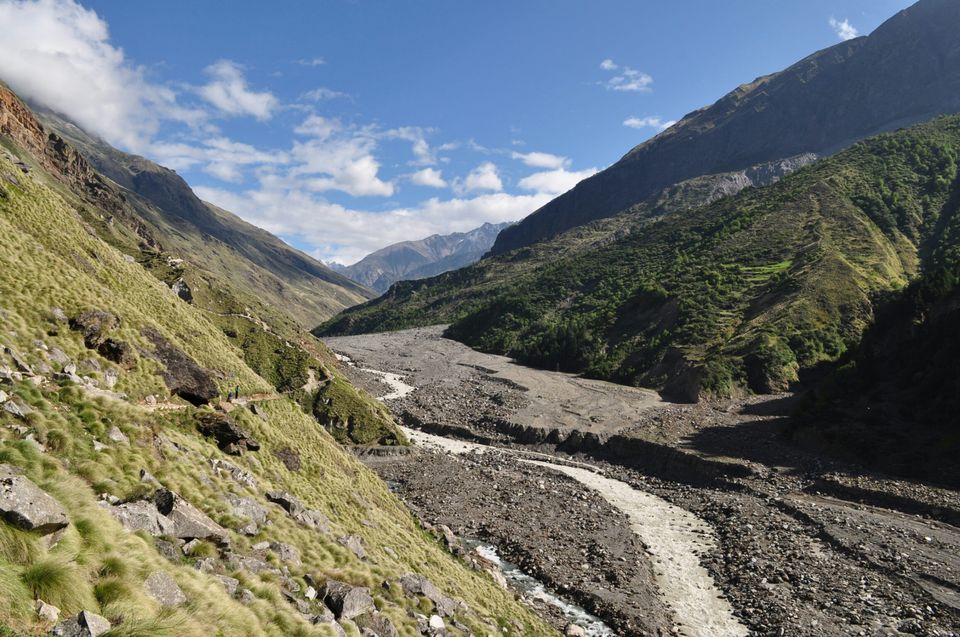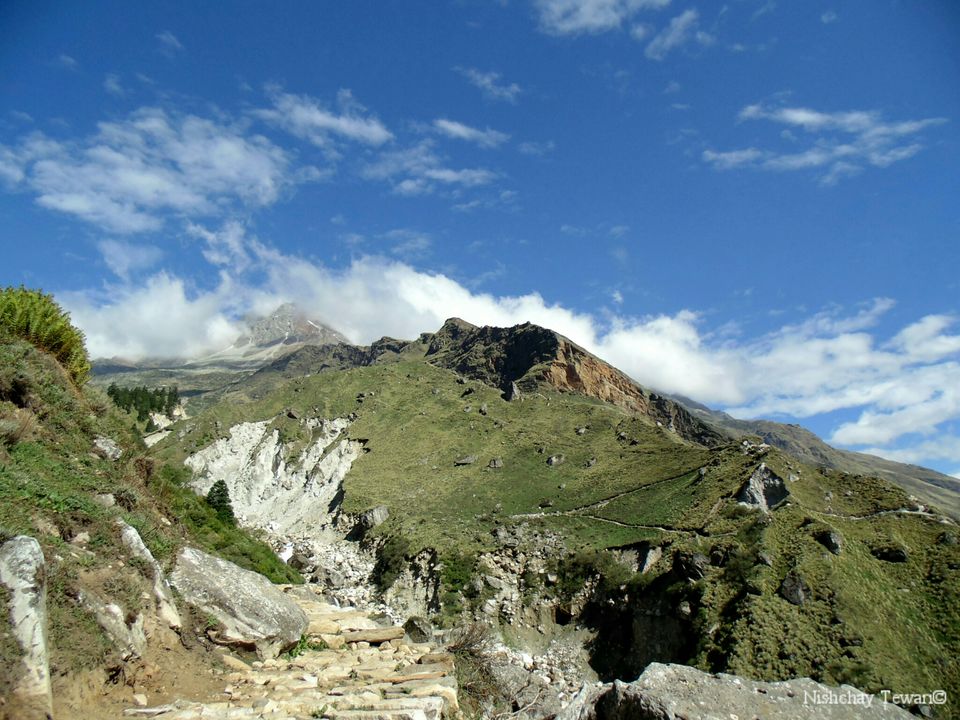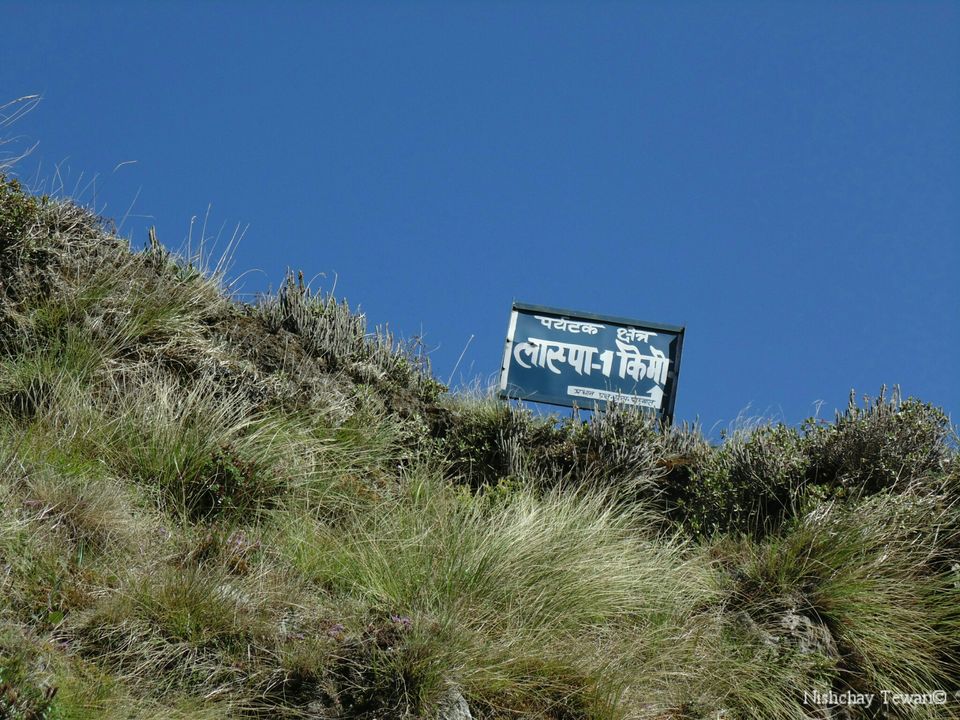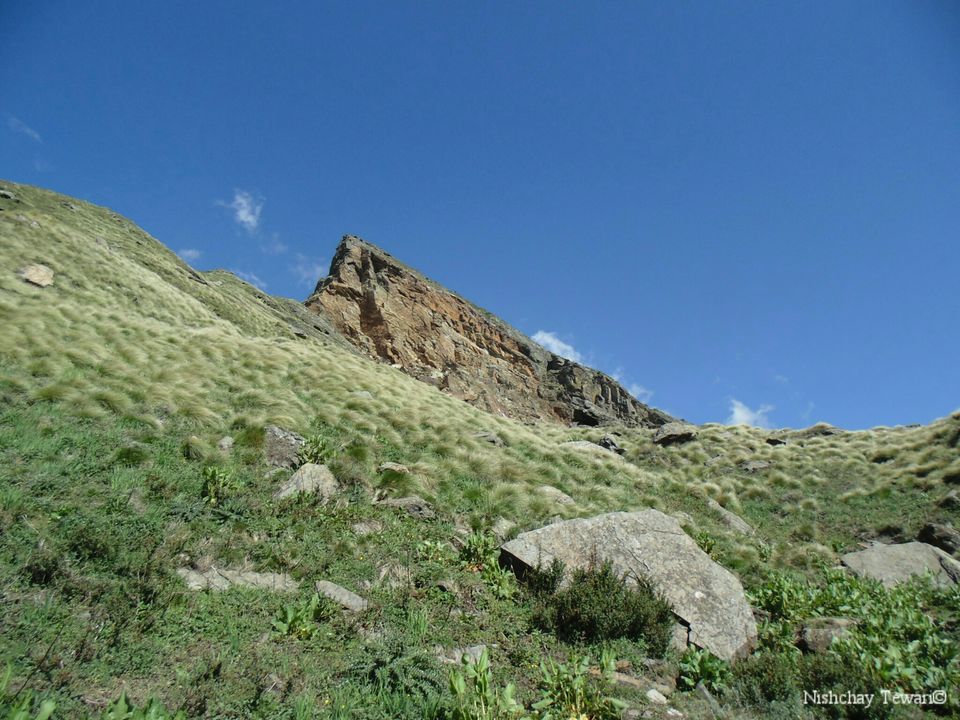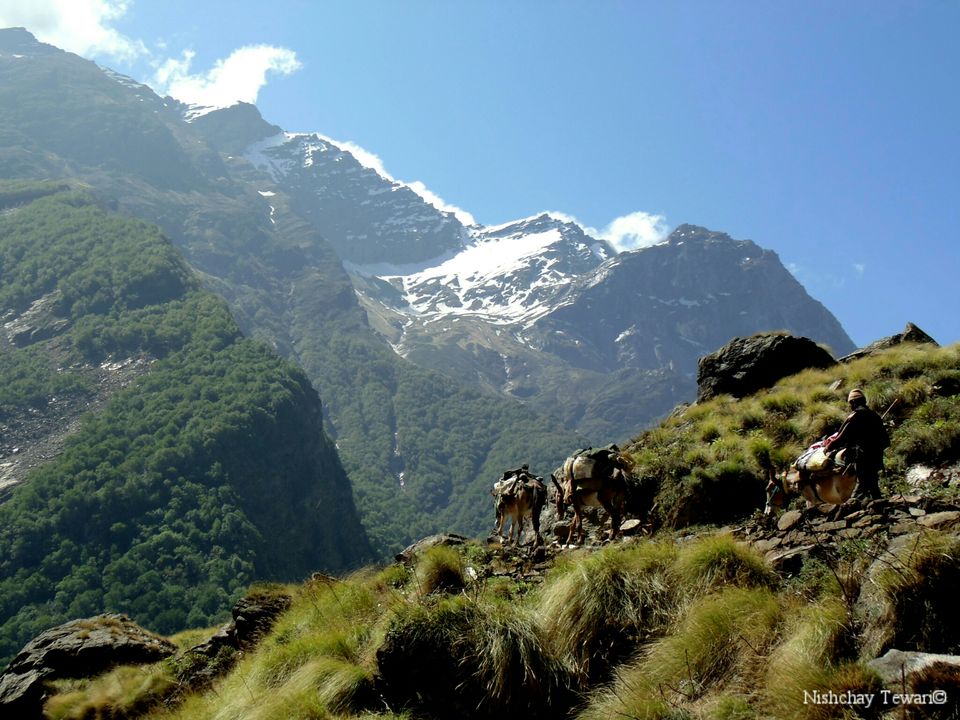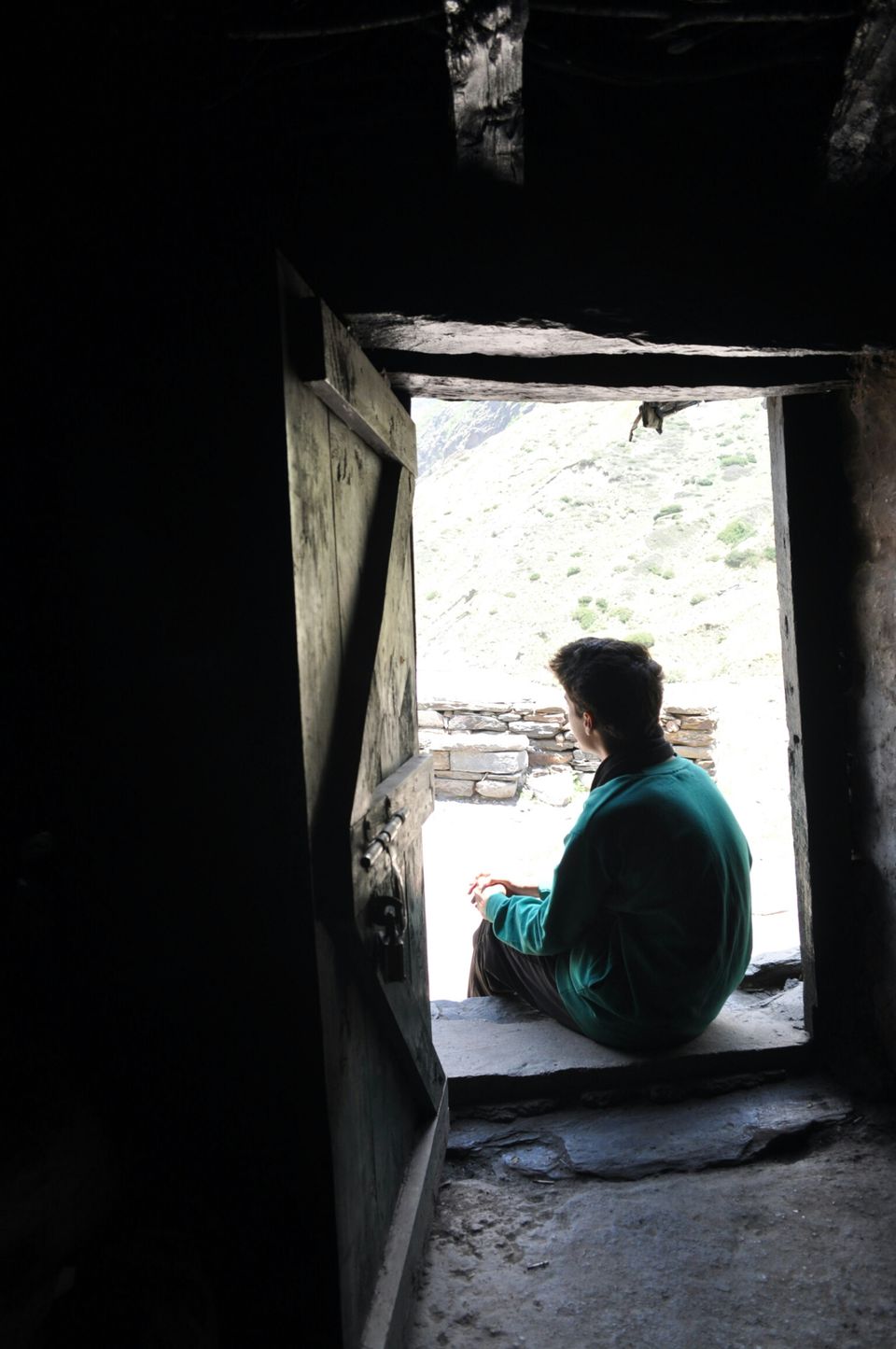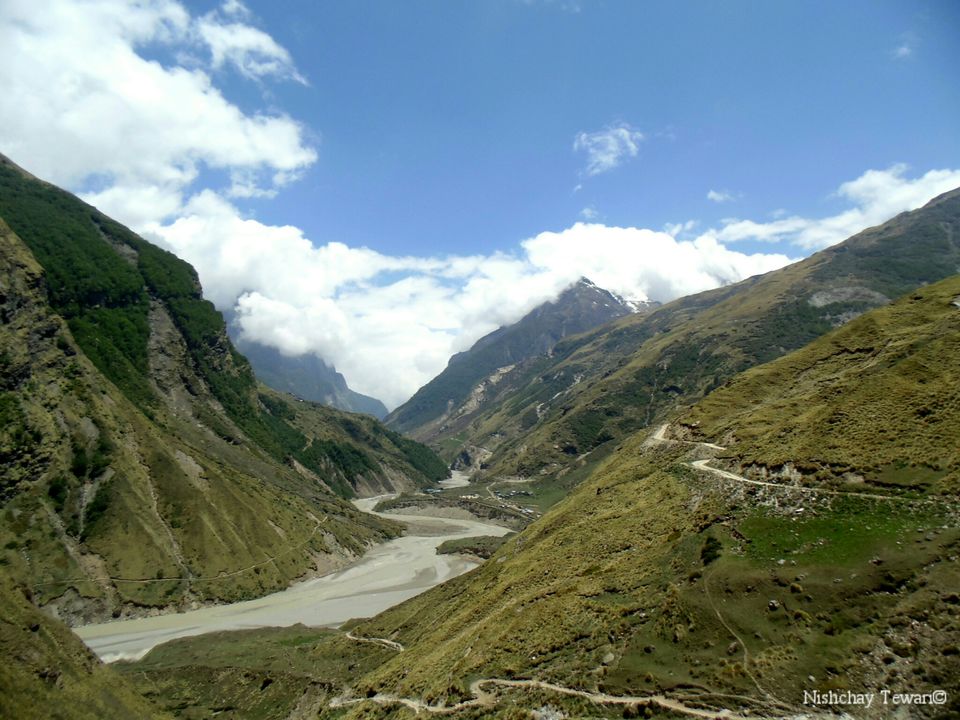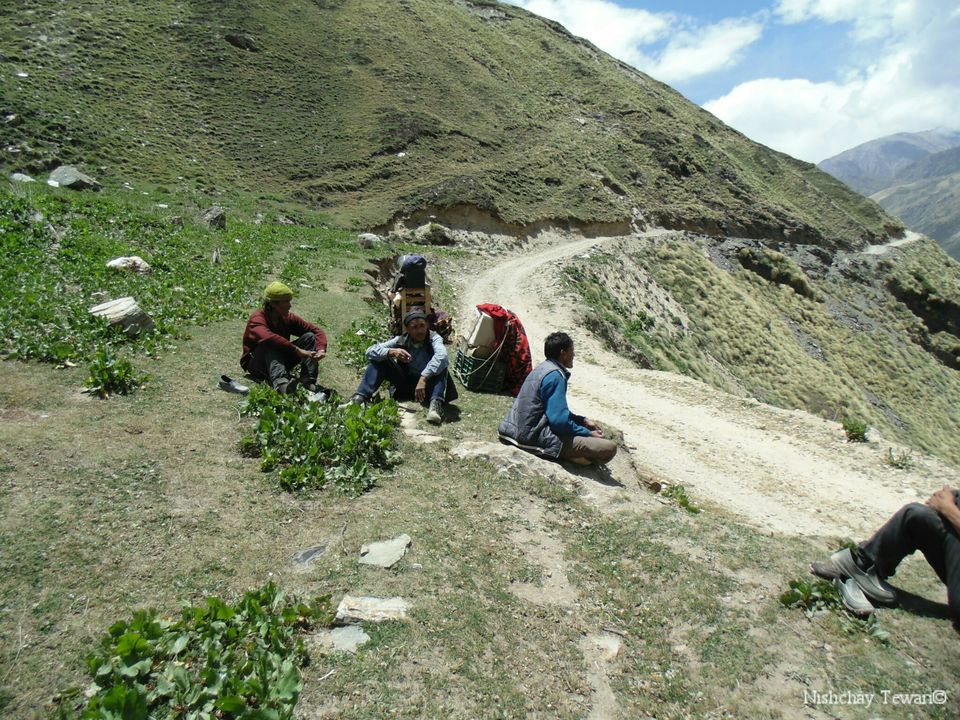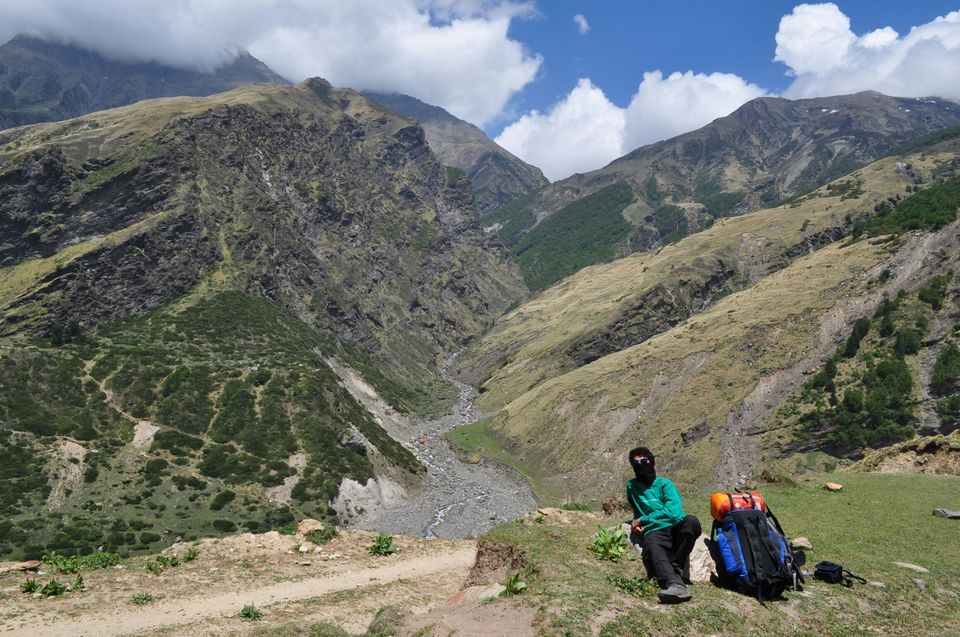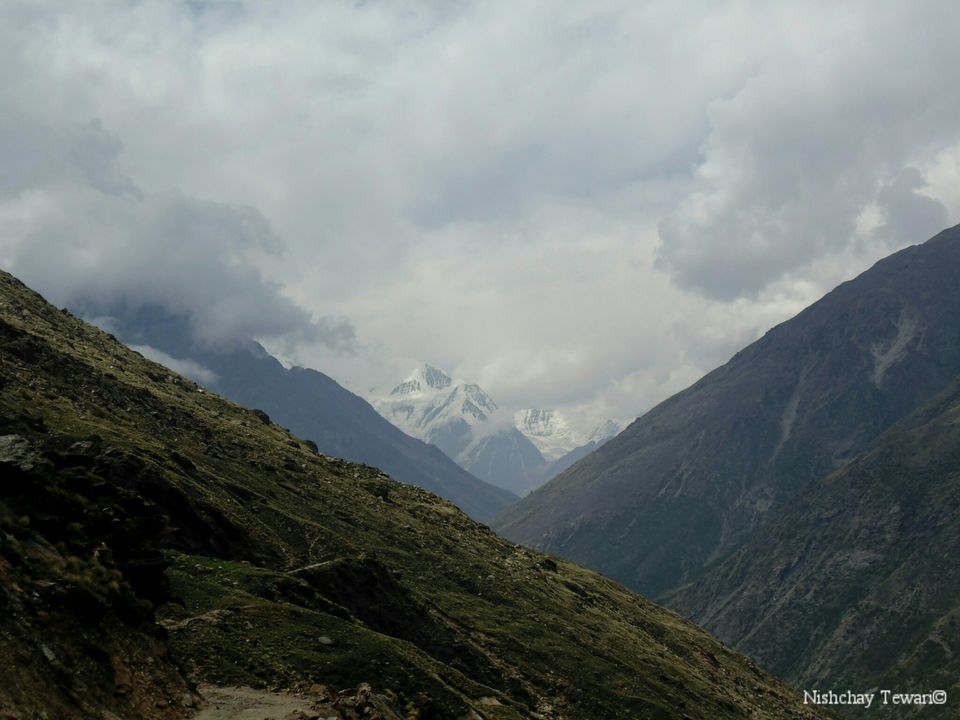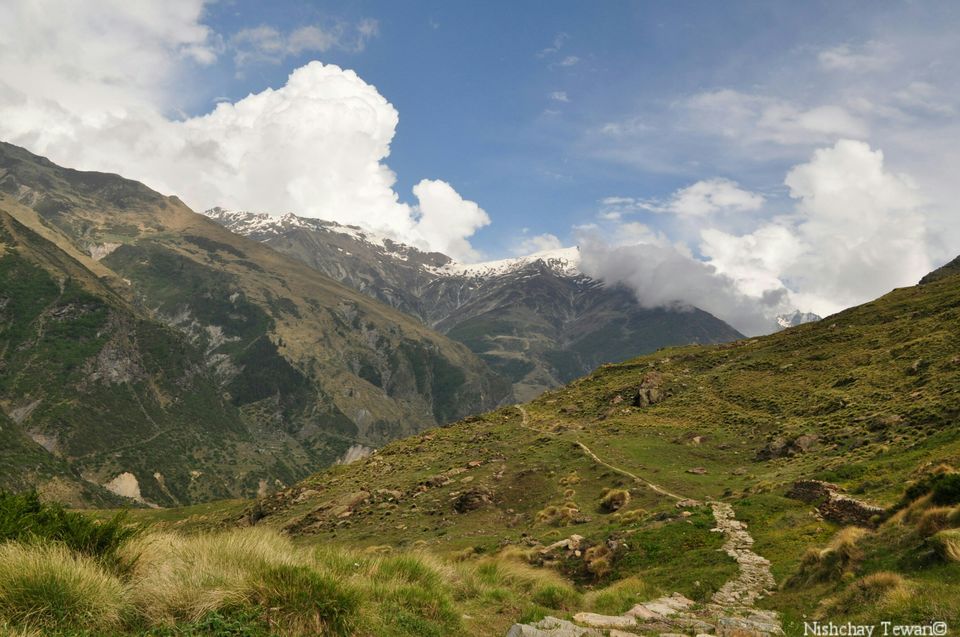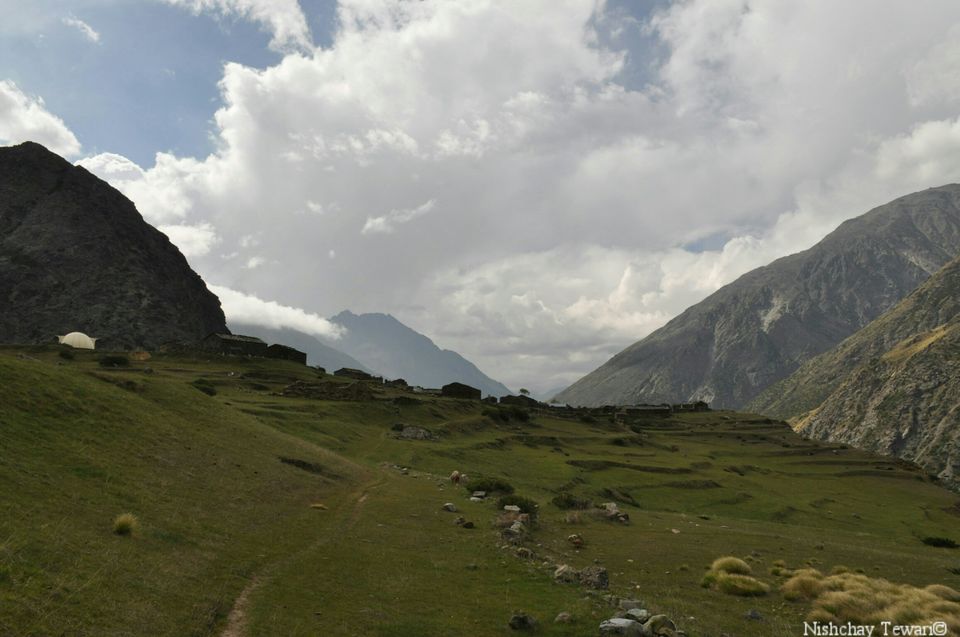 Martoli
After some good sleep, i woke up, got out of my sleeping bag & went outside our hut. It was around 4am but still partially visible Nanda Devi was standing tall ,shining orange. I walked towards the Nanda Devi Temple situated at some distance. The already quite Martoli appeared much more deserted and peaceful right now with no one around. Our private hut was surely comfortable and finding separate washrooms at Raju Hotel was another pleasant surprise after many days.
We were so bewitched by Martoli's beauty that we planned to stay here for another complete day. Martoli is exquisitely located on a high plateau a little over 3400m. The only rest stop operating here is this pretty cottage called Raju Hotel. It is easier to go up to Martoli from Rilkot on your way up if you wish to avoid a steep climb towards Burphu on the way back.
I wandered around Lawangad area early morning, came back for breakfast (finally my friend was awake) and we went along the Bhoj Patra forest up towards the Martoli Peak. We explored the village and surrounding area all throughout the day. All these broken homes and structures tell their story about their glorious past. There is so much to see ...all we need to do is to sit down with our eyes open.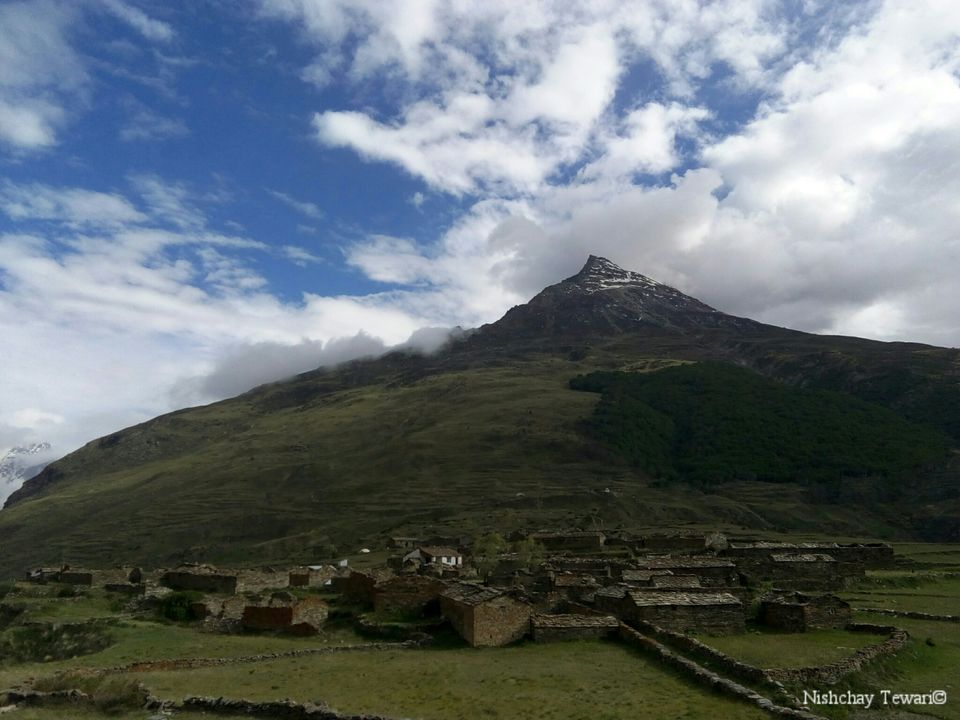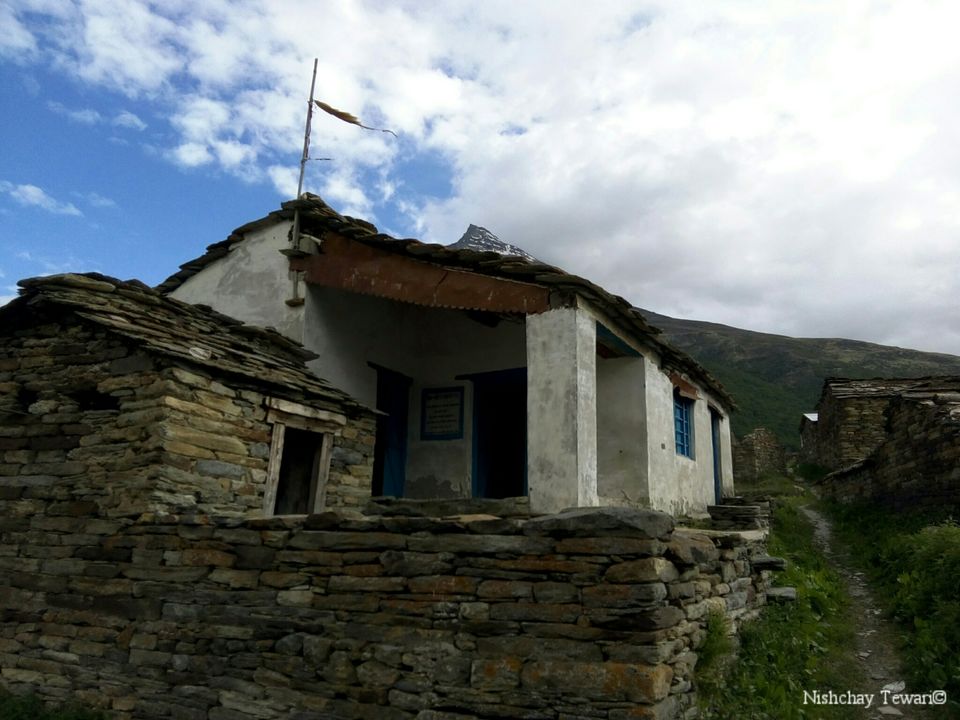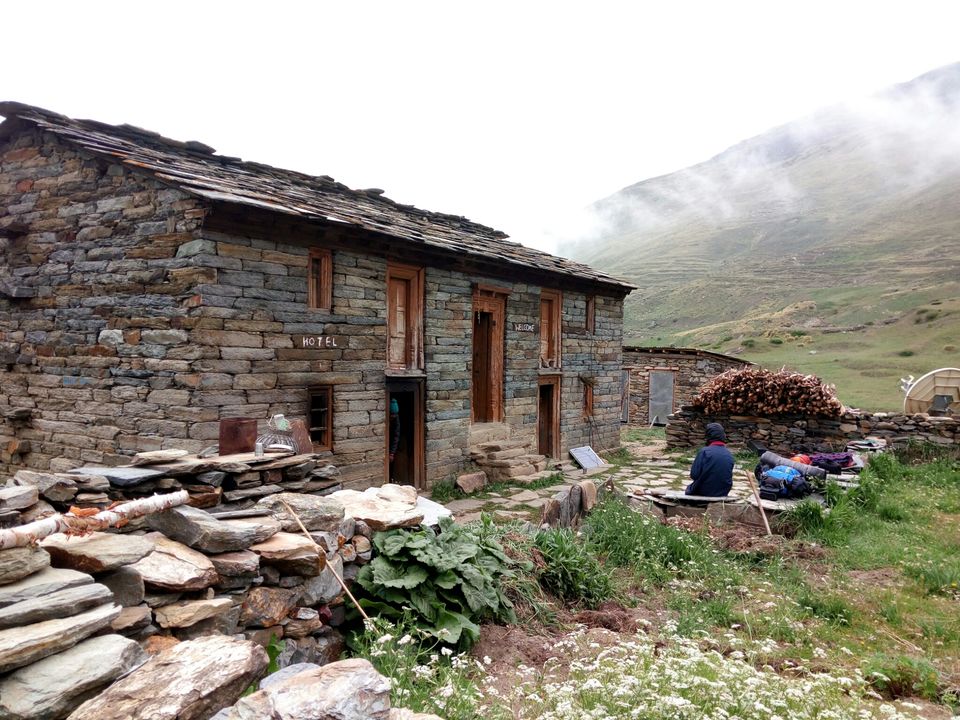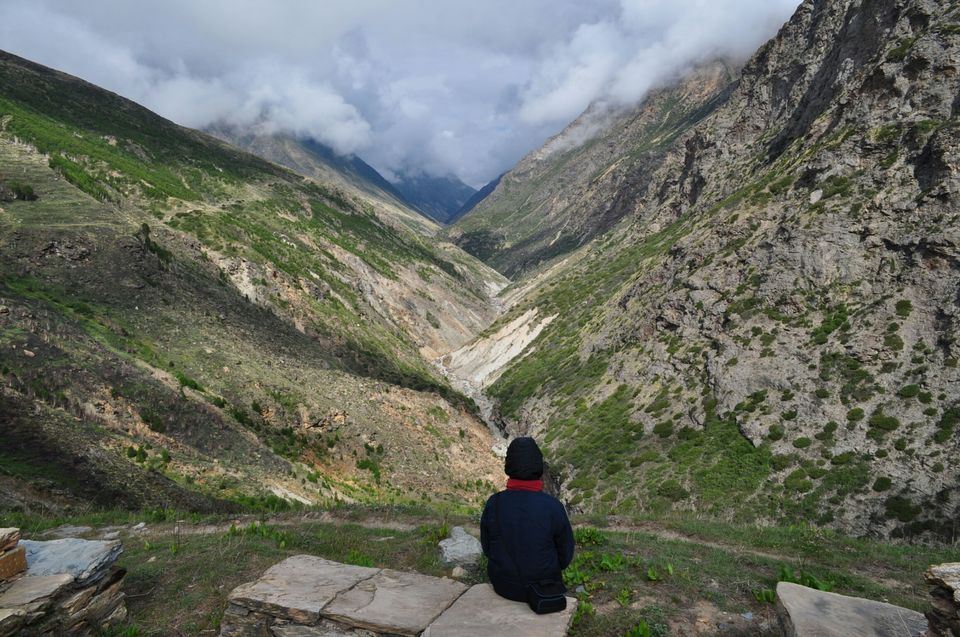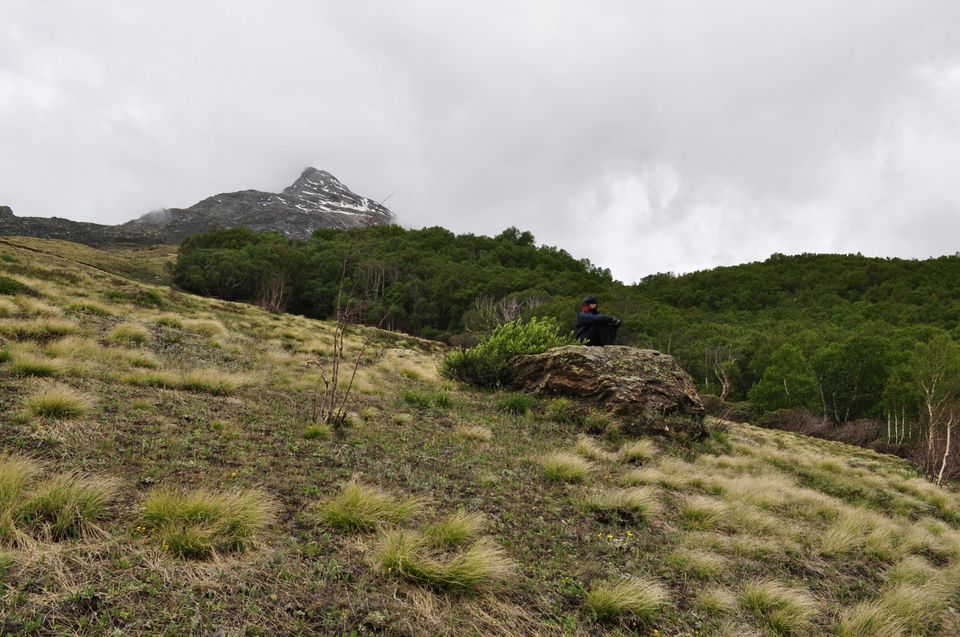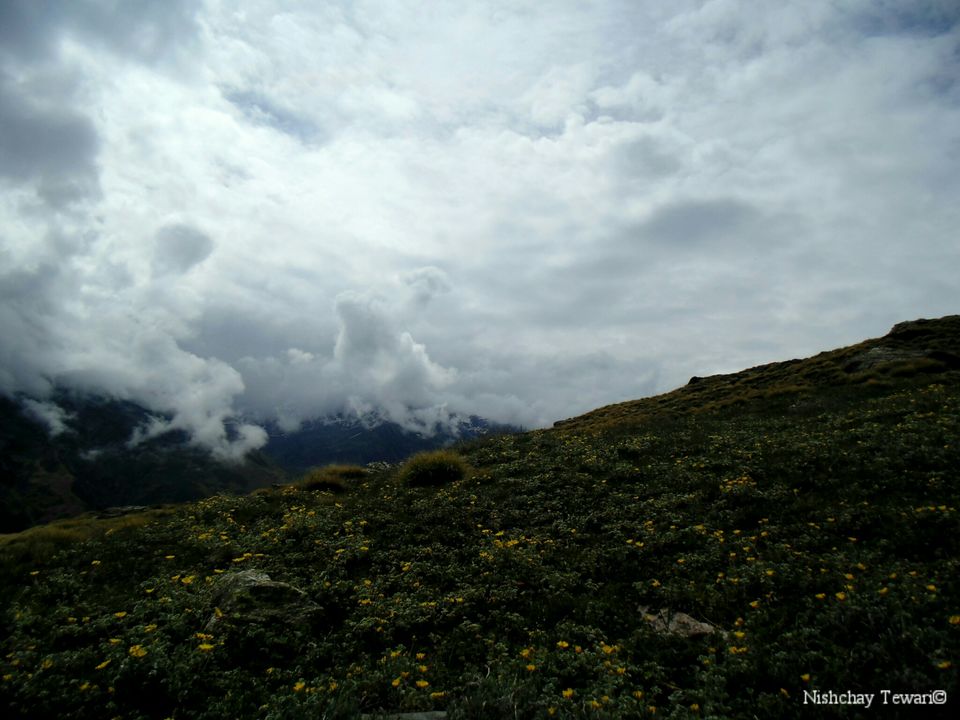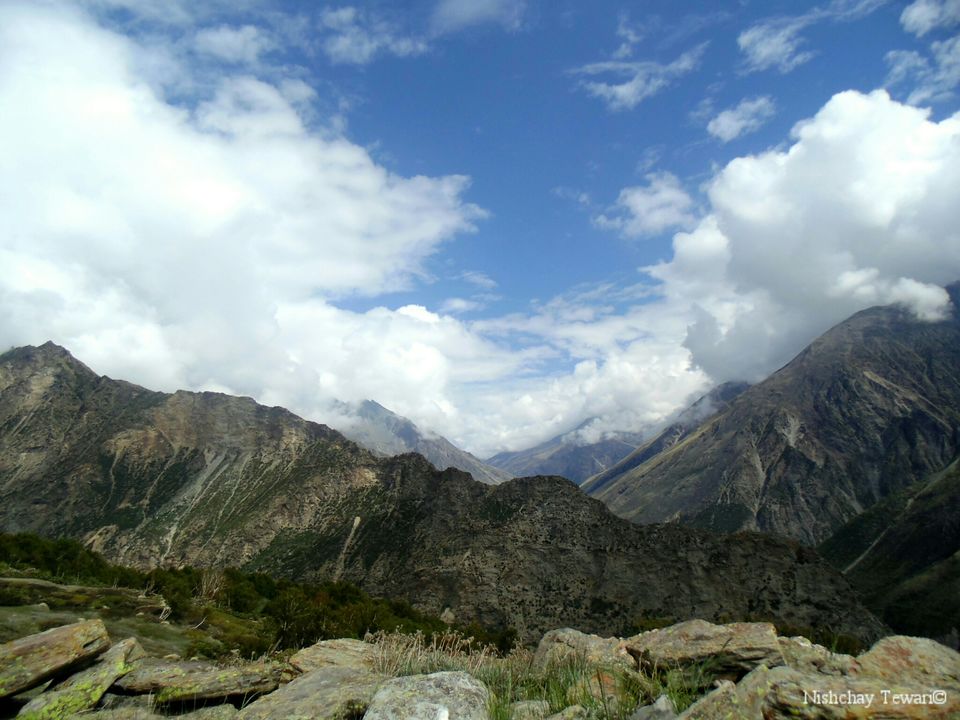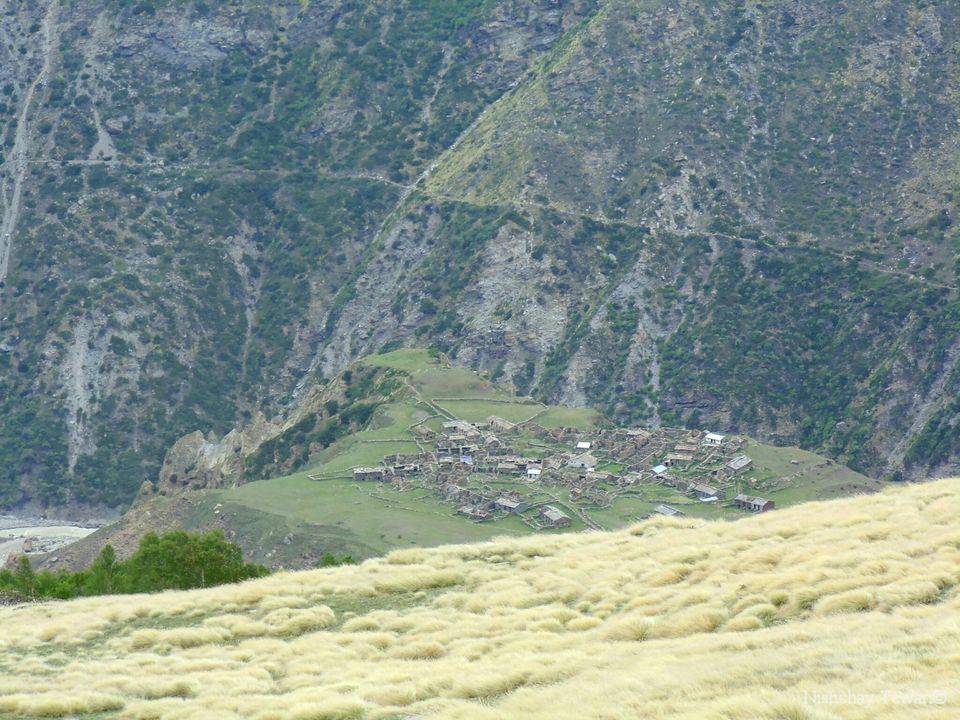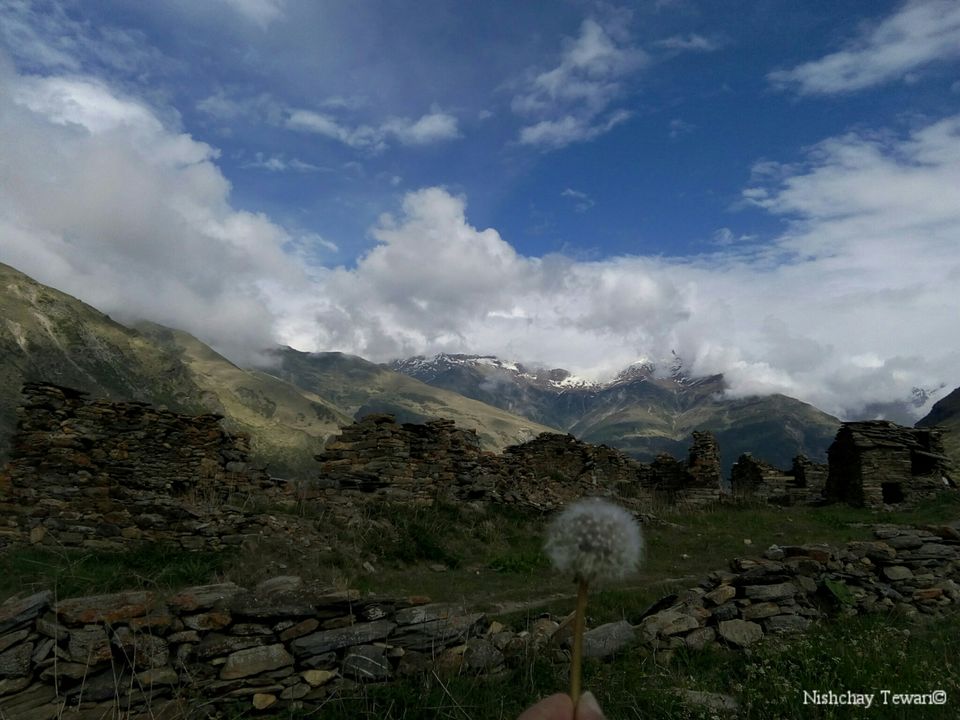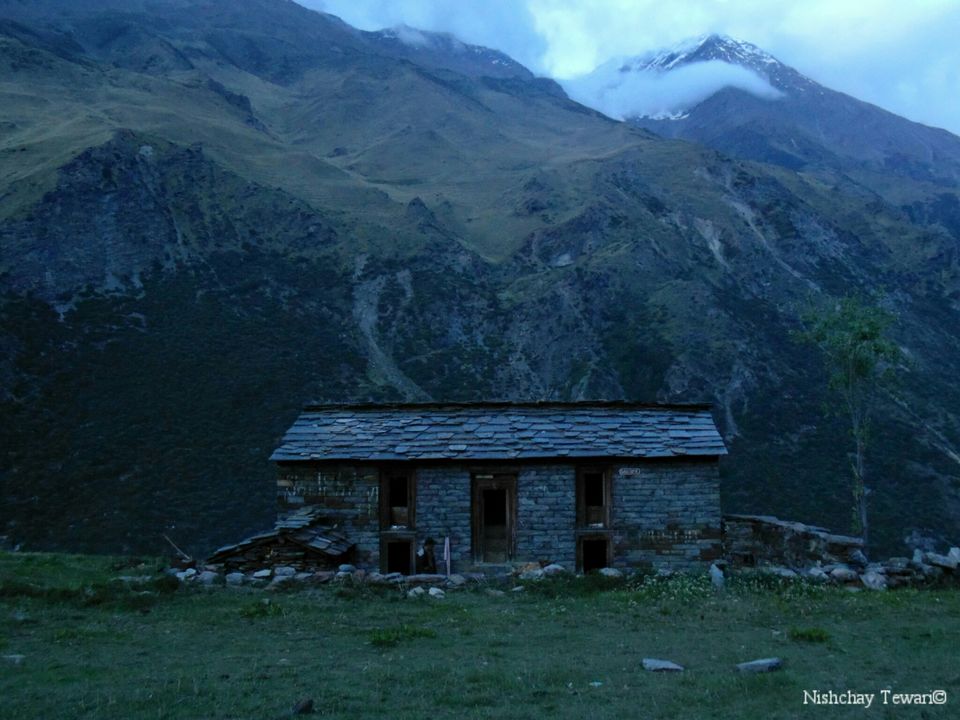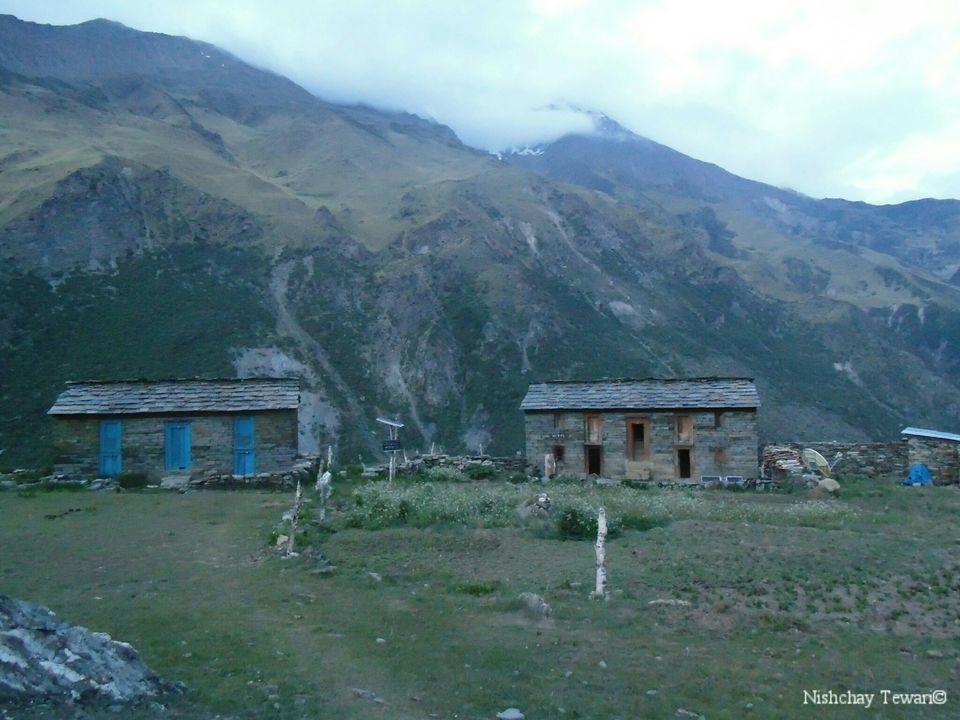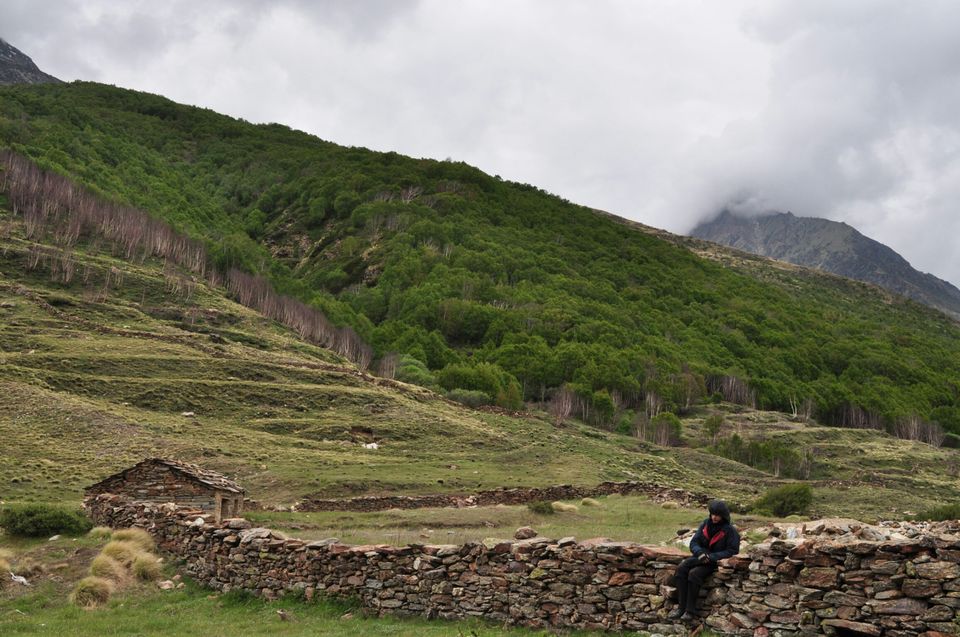 Martoli-Ganghar
Woke up to a misty morning. It's all clouded today, locals told us it is gonna rain. It was our time to finally leave Martoli but our journey wasn't over, we packed up our stuff and started moving towards Ganghar, to chase Nanda Devi. Harish's mother gave us some handwoven caps made out of rabbit's fur. It was much warmer & softer than the one i had been using. From Martoli we take the steep path down the valley slope to the south bank of the Lawangad which meets the Gori Ganga just a little ahead of where we cross it over a bridge. As we were nearing Burphu, it started to rain. We continued without crossing the Burphu bridge, crossed Mapa and 2 huge landslides which made the situation even worse. Here, we met a team of 15-20 people returning back due to bad weather. Somehow we reached Ganghar around 2pm & found this lady who took us to her home. Her husband was fixing the roof since morning which was destroyed by bears last winter. Finally the roof was fixed & tea was served. This was the only couple living in Ganghar. Only 2 people living in this whole village. They told us lots of stories about the goddess mountain & insisted that people should stop attempting to conquer this mountain, Goddess Nanda Devi doesn't like anyone stomping around on her & she rightfully shows them their place by bringing them down to their death. They even told us about a lot of failed expeditions. The rain stopped and we pitched our tent behind the couple's house. Soon after a team of around 15 people arrived with their loaded mules (looks like an office trip!). During evening we climbed the hill behind the village but Nanda Devi was nowhere to be seen. Suddenly the clouds opened up like huge curtains & their she was ... Nanda Devi East, Mighty Nanda Devi & Lata Dhura standing tall. The couple had told us that the Goddess doesn't reveals herself to everyone, unless one really wanted it. We wanted it. We saw it. It all happened so dramatically, it filled me with emotions.
She's truly the "Bliss Giving Goddess".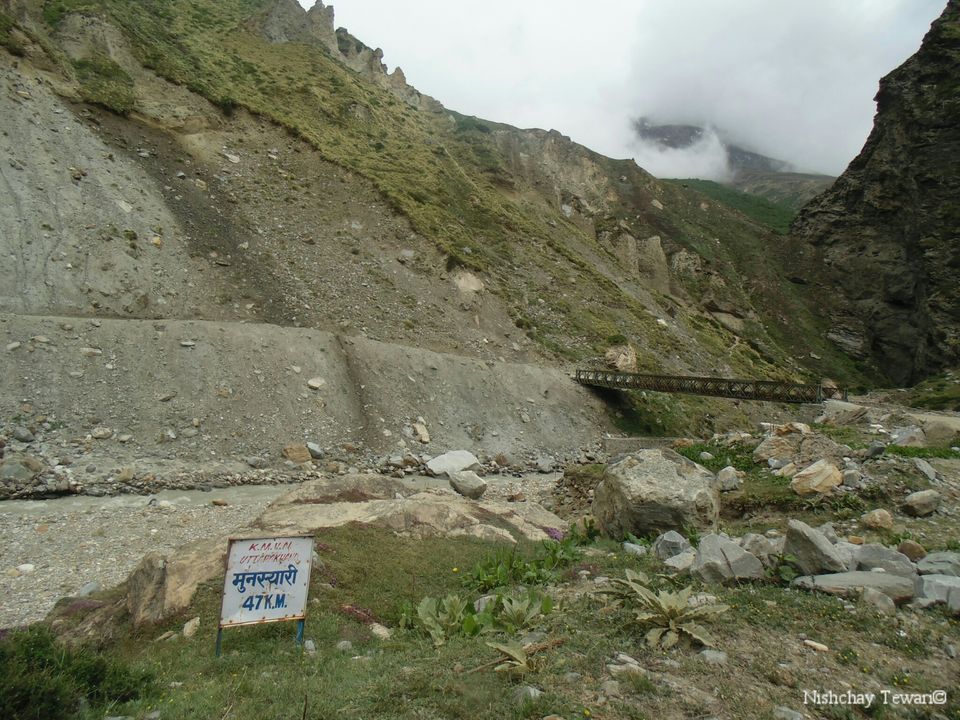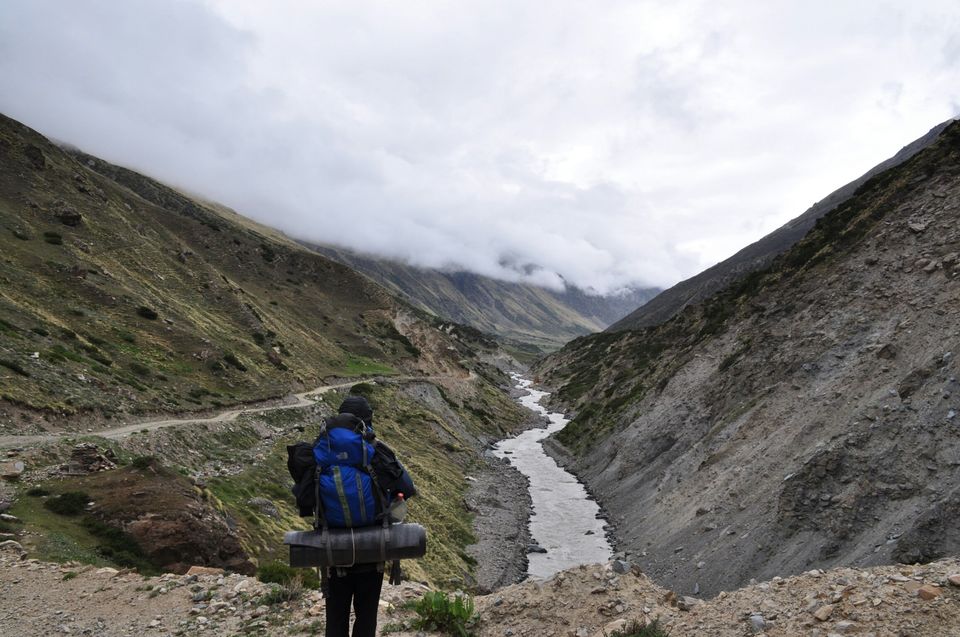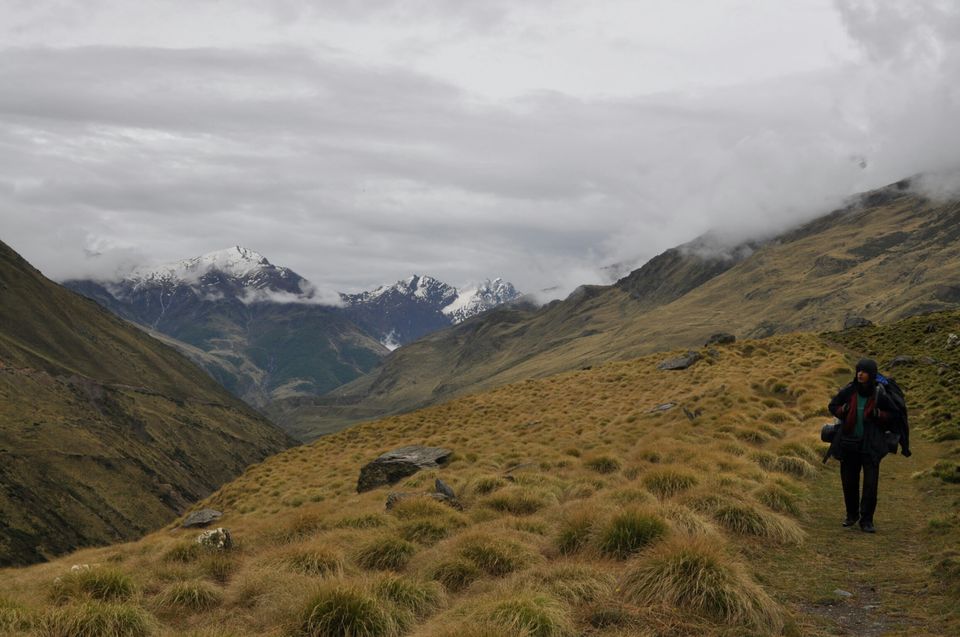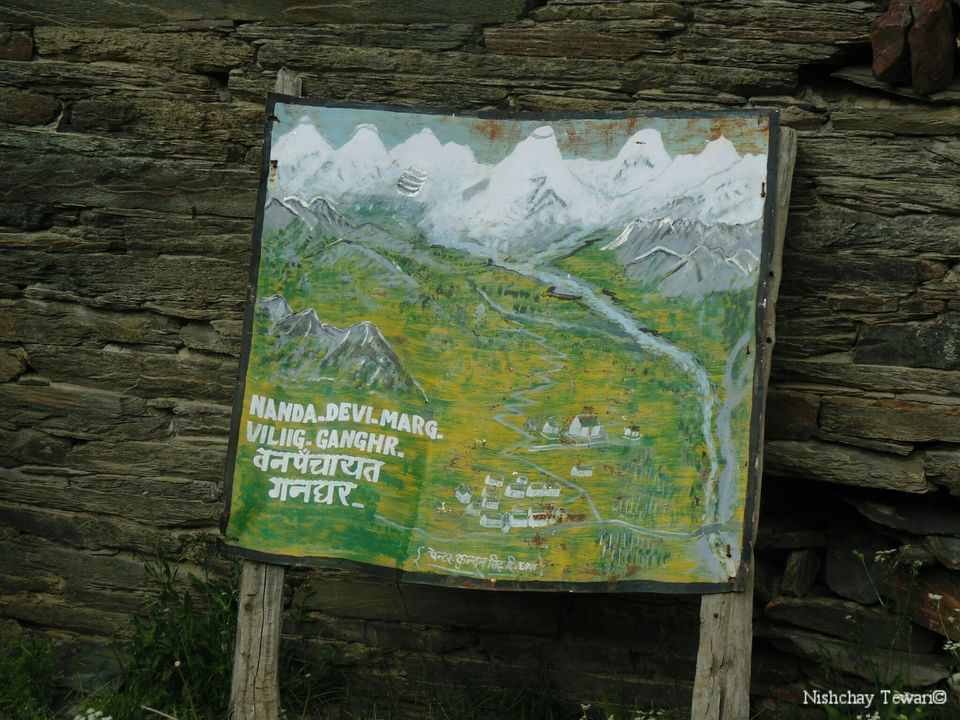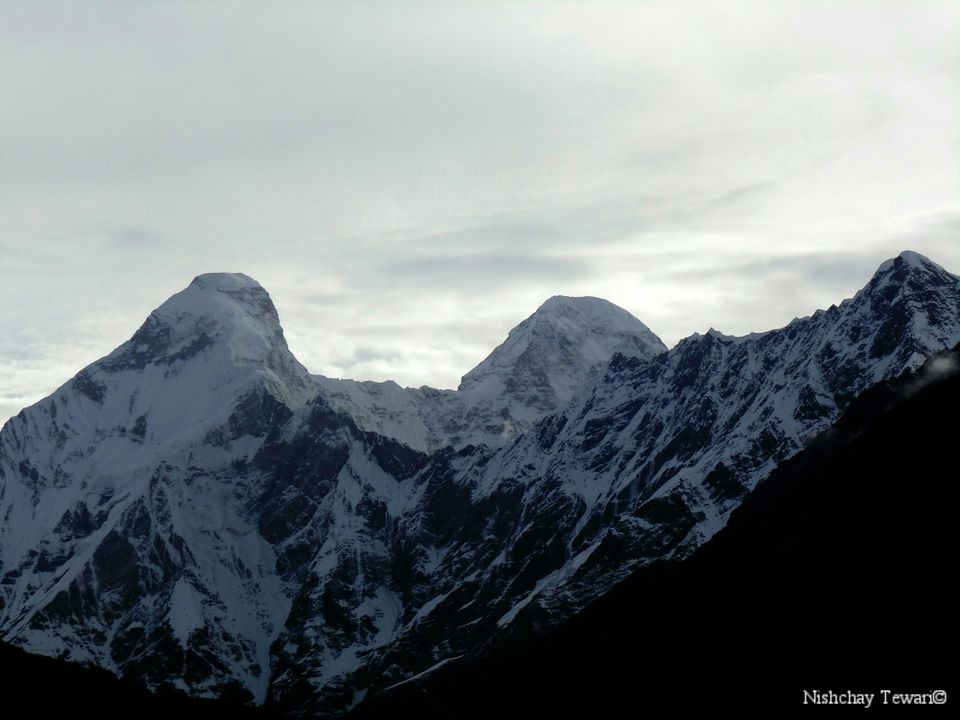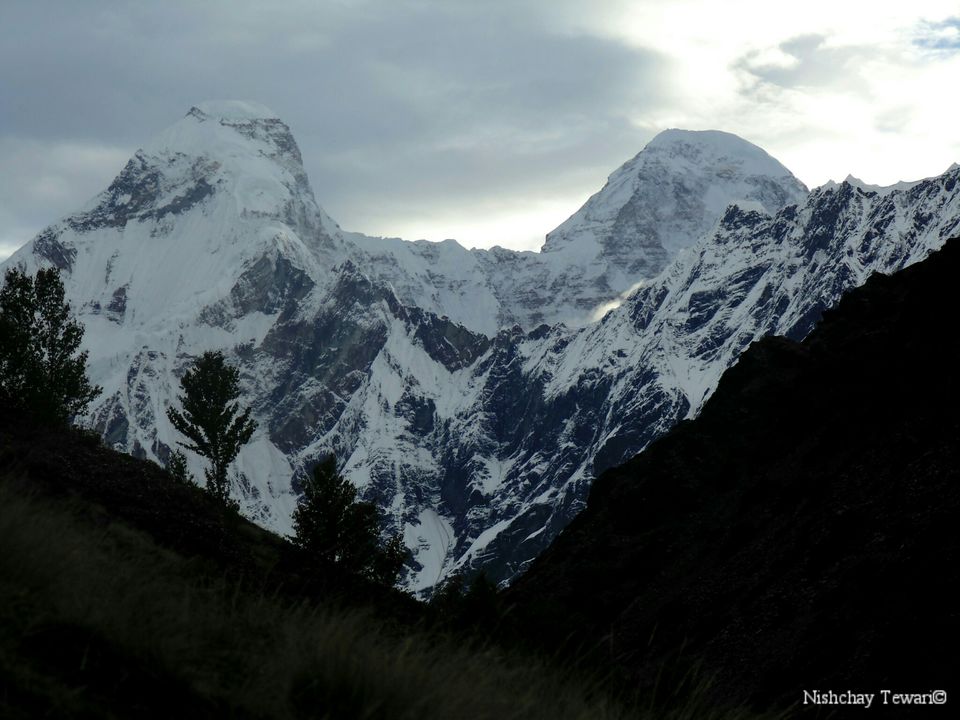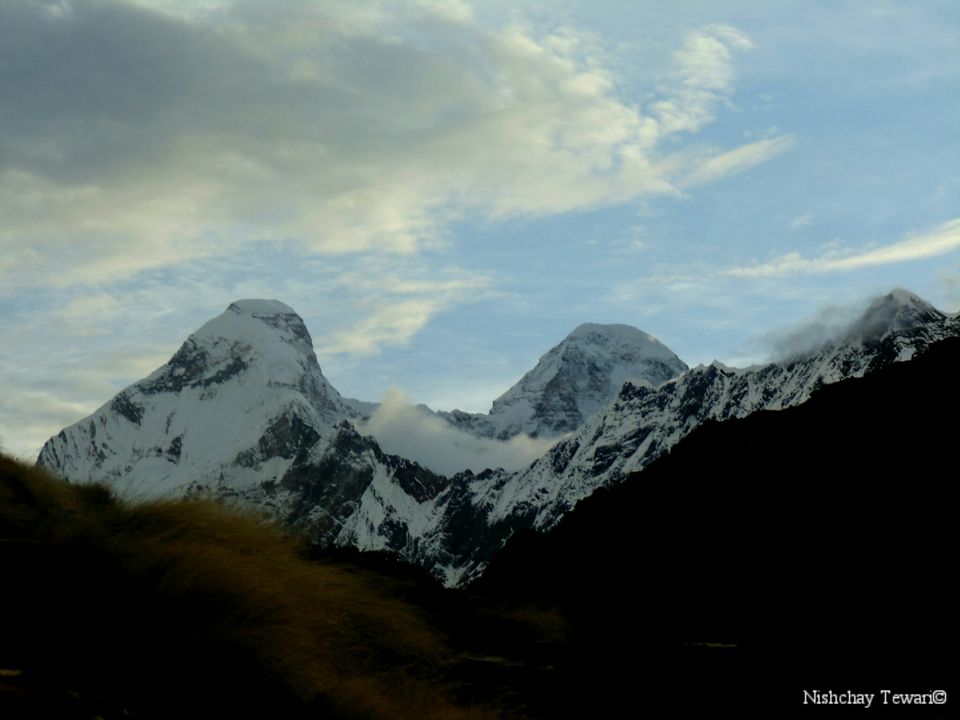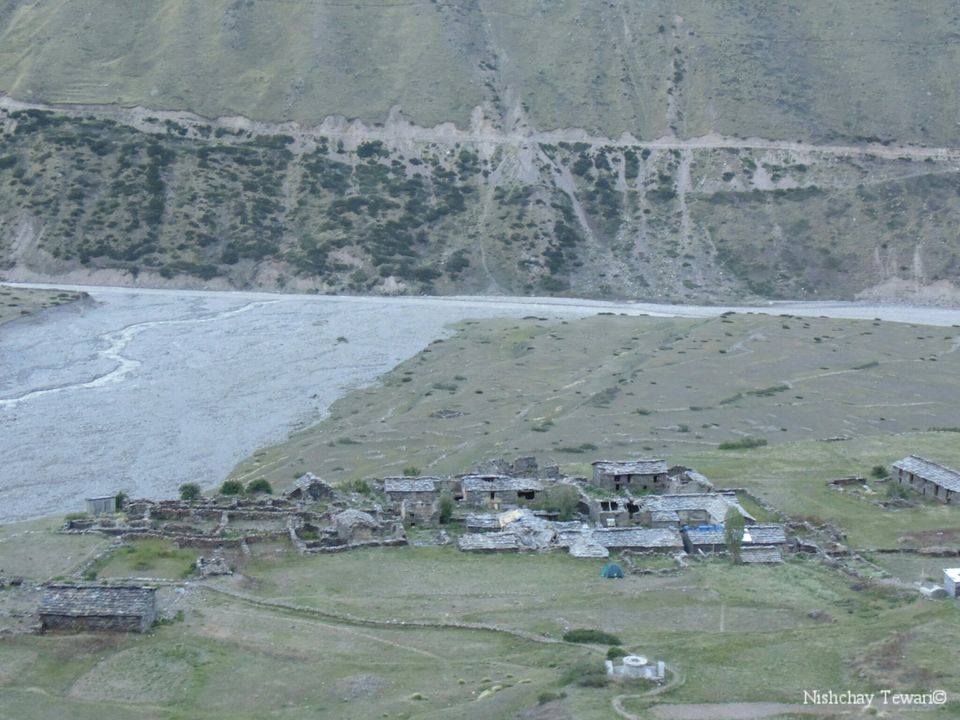 Ganghar- Nanda Devi East - Ganghar
It was 3am, complete silence all around, the valley was lost in darkness. We got out of our tent & started our long walk towards the Nanda Devi East. 2 torches with 2 motivated humans. The trail was filled with landsliped patches. It was all misty when we reached Kalchu Glacier (4000m) on our way up, we crossed it & continued towards Nanda Devi East. The trail was filled with rhododendrons & strong scent of various plants.
The clouds cleared & there she was...at 7816m, the western peak of Nanda Devi Sisters is the 2nd highest peak in India, the 23rd highest peak in the world, & another 3500+m higher than we were. One of the most interesting stories associated with the mountain is about the CIA along with IB trying to plant a nuclear powered device on top to spy on Chinese Nuclear tests around 1965, only to lose it in a major storm. The device is said to still be hanging around missing somewhere on the mountain. The clouds were moving in & out. We met some Keeda Jadi finders from Pacchu Village as we reached near the base of the mountain. Every year these fortune seekers risk their lives and health. Immediately after the winter snow melts, they head in search of Yarsagumba (ophiocordyceps sinensis). This is a fungus that grows within the larvae of ghost moths & produces a fruiting body & commands well over 15 lacs of rupees a kilogram in the markets of Nepal. It eventually is headed to aphrodisiac makers in China.
We sat there with them for quite some time, listening to their stories & laughing our lungs out. We went towards the mountain along the glacier at it's base but within seconds the weather closed in & we were forced to move back. We paid our respects & reached Kalchu Glacier & then down to Ganghar. The office team camped near us only made it till the view point & then went back towards civilization but we planned to stay at Ganghar for the remaining day. We explored the village, enjoyed samosa & noodles during evening and slept early... preparing ourselves for tomorrow.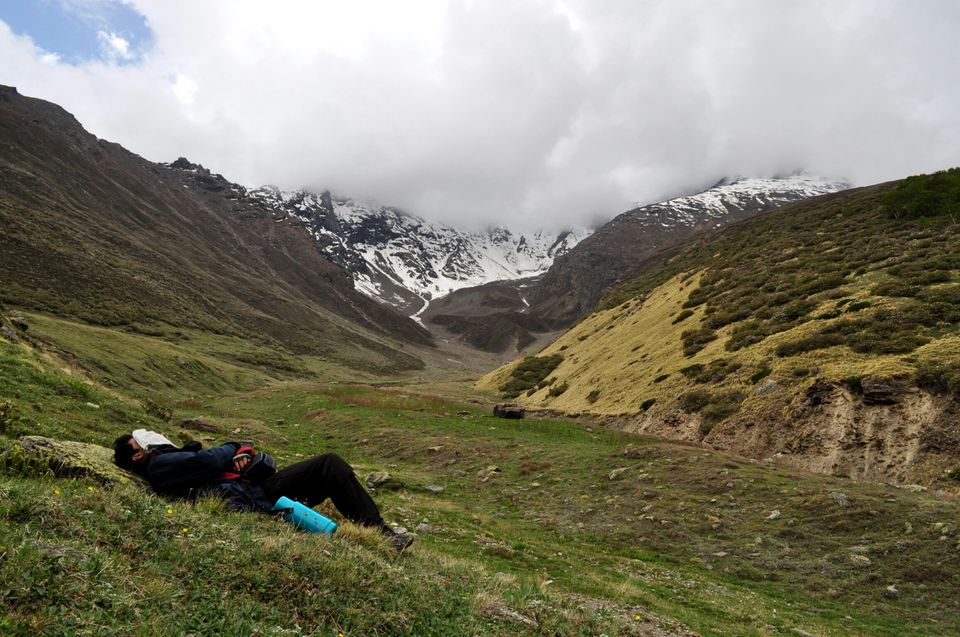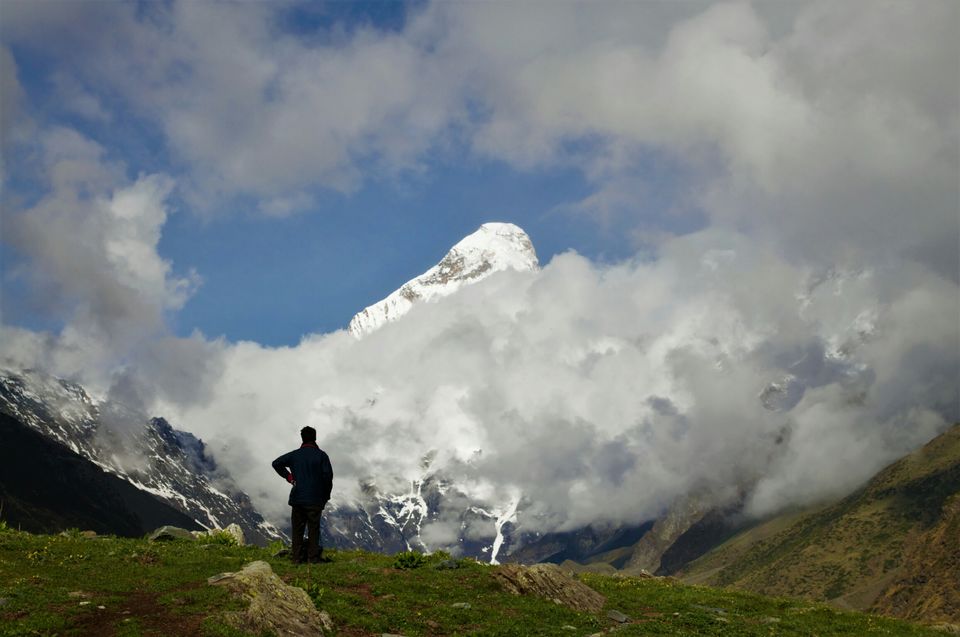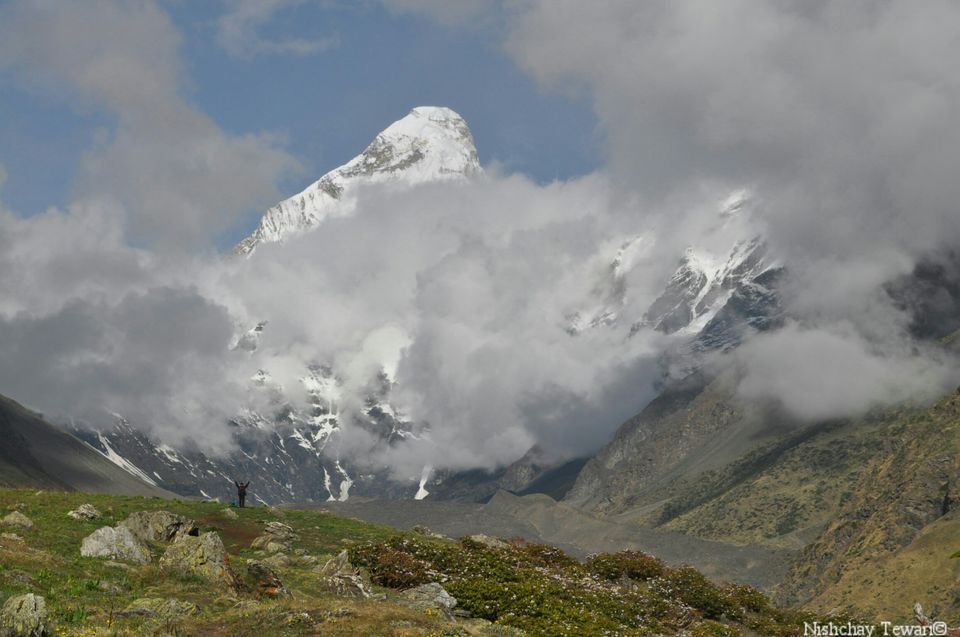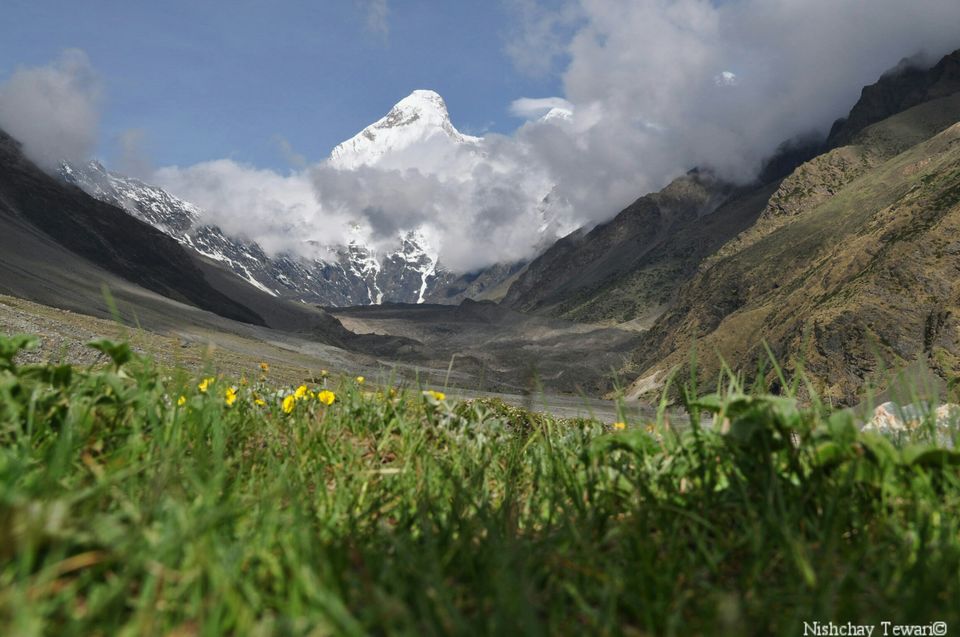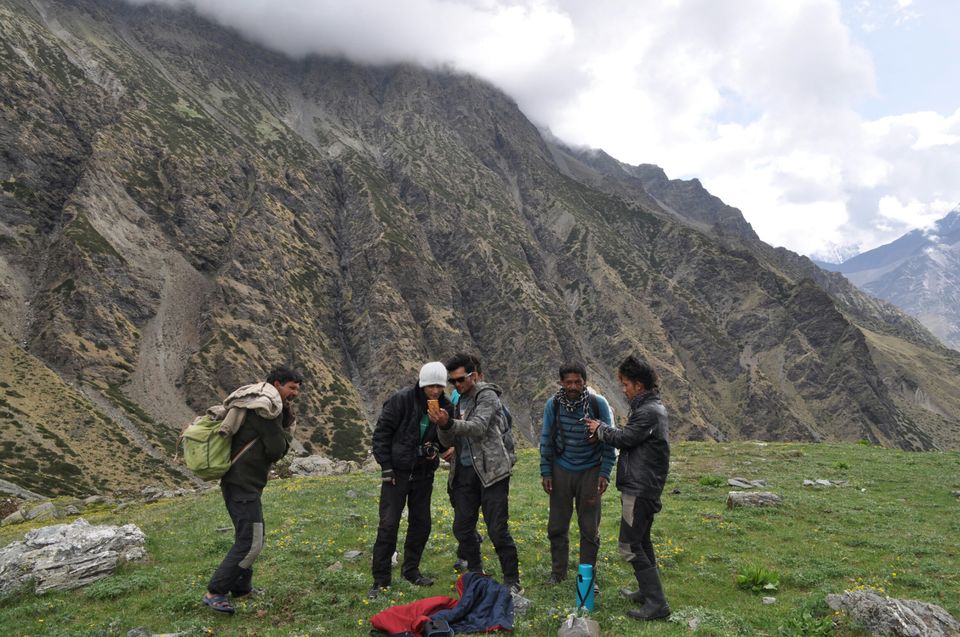 Ganghar-Pacchu-Milam
Woke up to a clear morning with Nanda Devi East standing right behind us. We packed our stuff & thanked the couple next to us for the blankets, food & all the help that they provided us. We reached Pacchu village in a few minutes, it's right next to Ganghar. From Pacchu we moved straight for another 40 minutes & reached a bridge. This foot bridge across the Gori Ganga is the first time we crossed over from Gori's right bank to her left in order to reach Milam. Locals told us that this bridge was destroyed during last year's rains & was recently fixed, it didn't really felt fixed though. Today's walk was pretty easy & we reached Milam at around 9:30am. Milam (3420m), was once the largest village in the Himalayas & a trade center in the old trade route from Eastern Kumaon Region (India) through the high passes of Unta Dhura & Kungribhingri La to Gyanima Mandi in Tibet. Trade stopped with the Indo-China conflict of 1962 & these once prosperous villages are now deserted. Without even getting our permits signed, we straight away went to Kishan Bubu's place (Deepu Guest House). I had read about him earlier on the Internet & was trying to ask about his place all along the way but no one really helped me. Finally i found him & his German Shepherd (Bruni) attacked me. Kishan Bubu came out, saved me & introduced us to Bruni & everything was fine again. We got our permits checked & lunch was prepared by the time we got back. Bubu told us about the village & surrounding areas with locally made alcohol called "Jhaang", it really tasted like beer. We picked some leafy plants called "Pathur" to prepare during evening. Around evening we were joined by Tindu, Neeraj & his 13 years old nephew Aditya. Neeraj is asst. Commandent in BSF & Tindu works for Kerela Police, they just reached Milam from Mapang & will be staying with us.
We sat under the sky filled with stars around midnight. Bubu kept us awake with his stories & experiences & lots of Jhaang.
"I just reached this place & it already feels like home (2018)."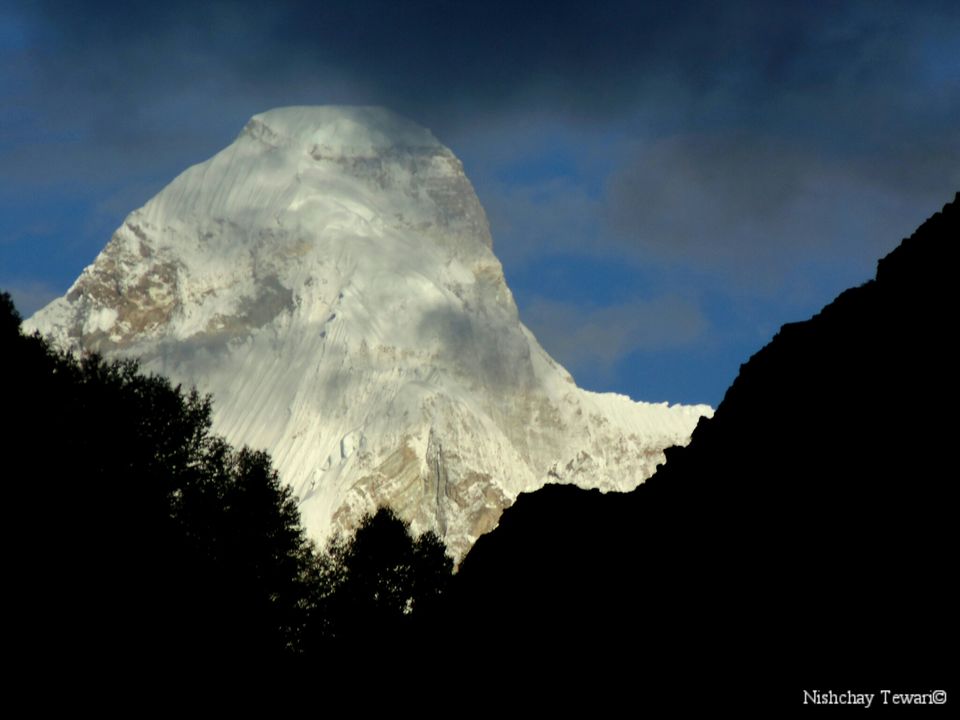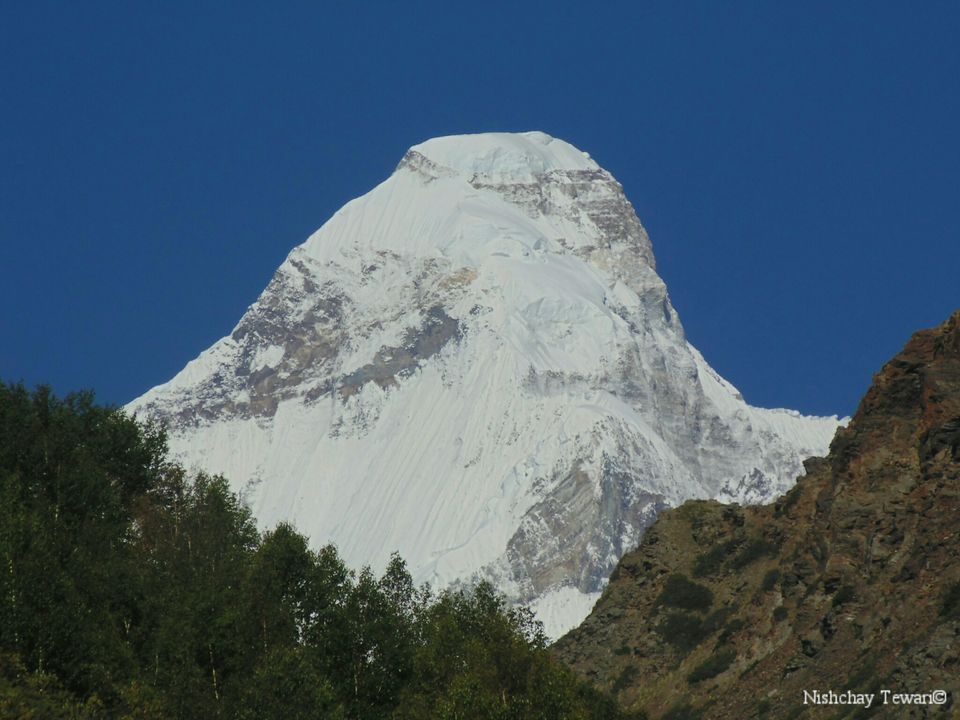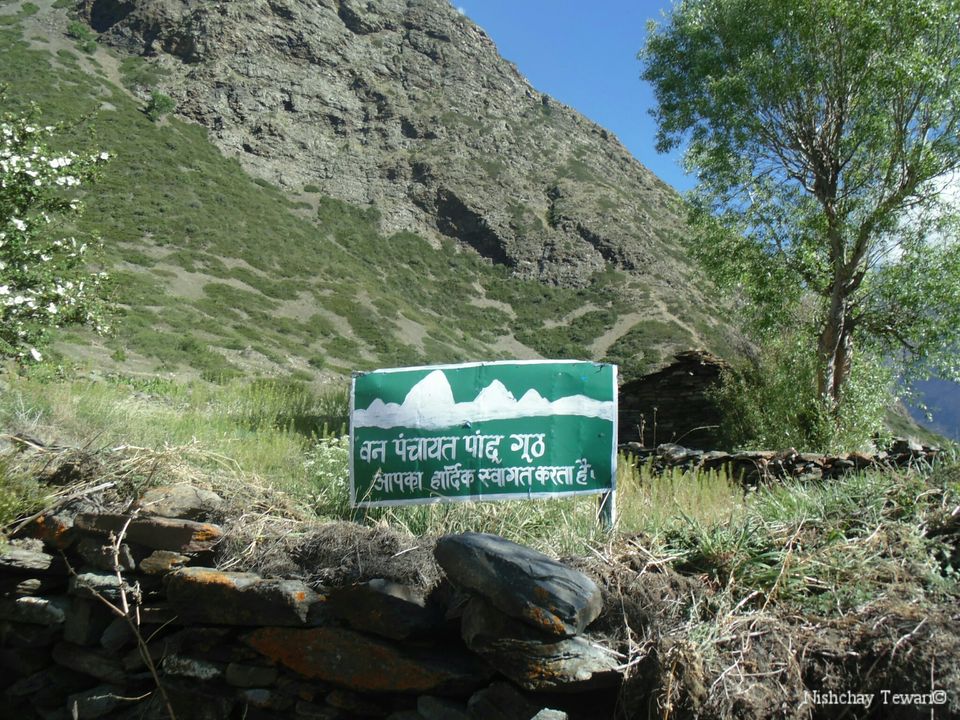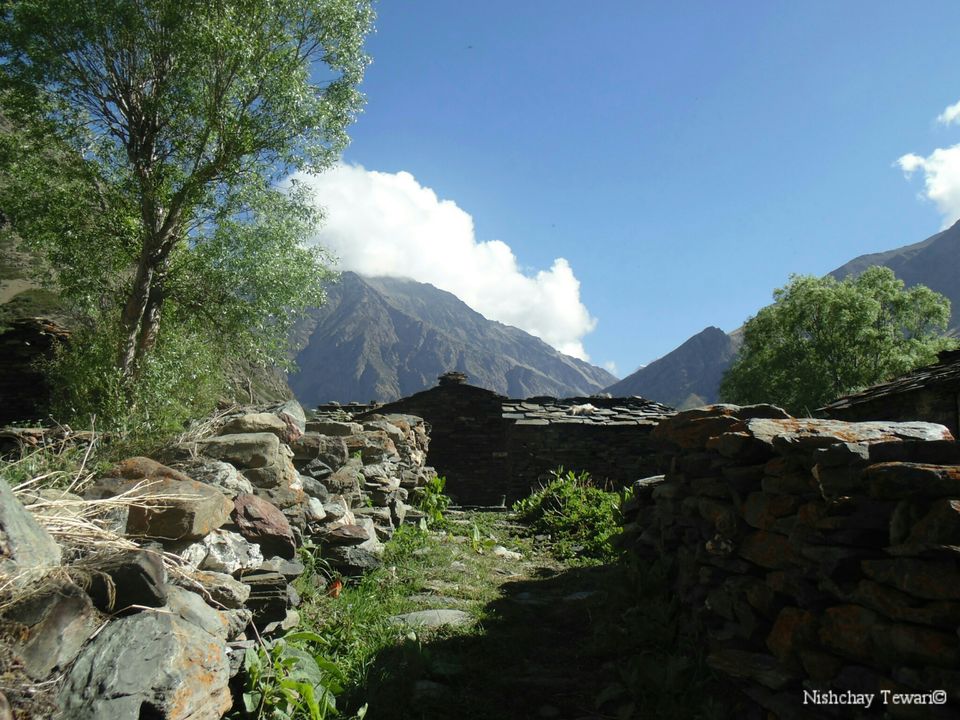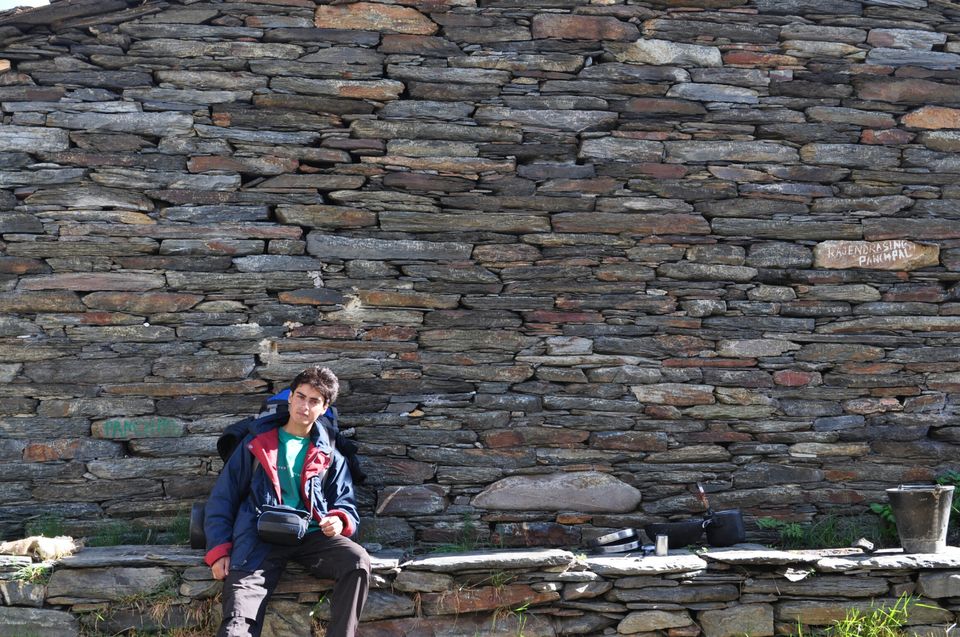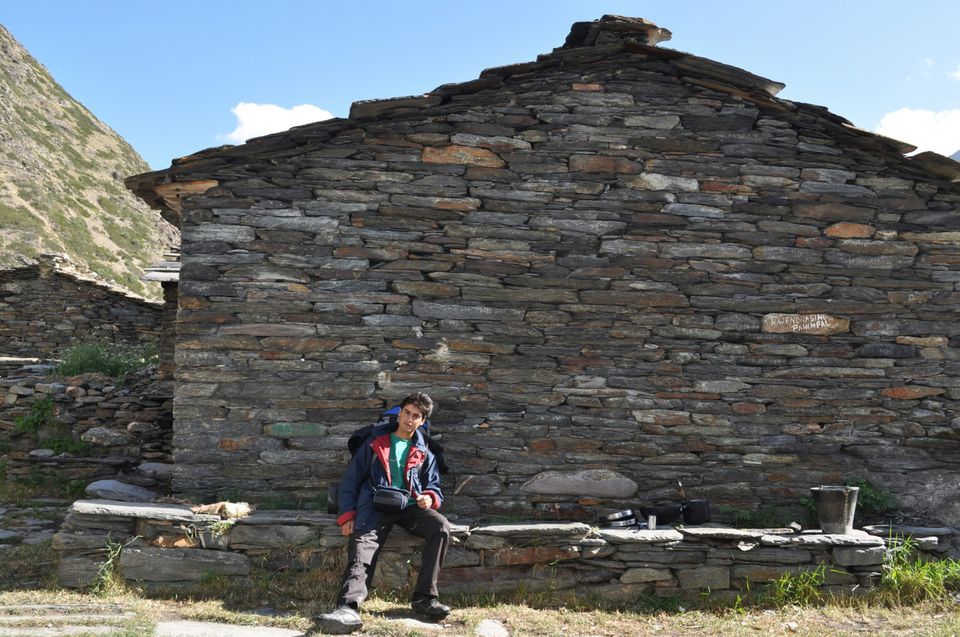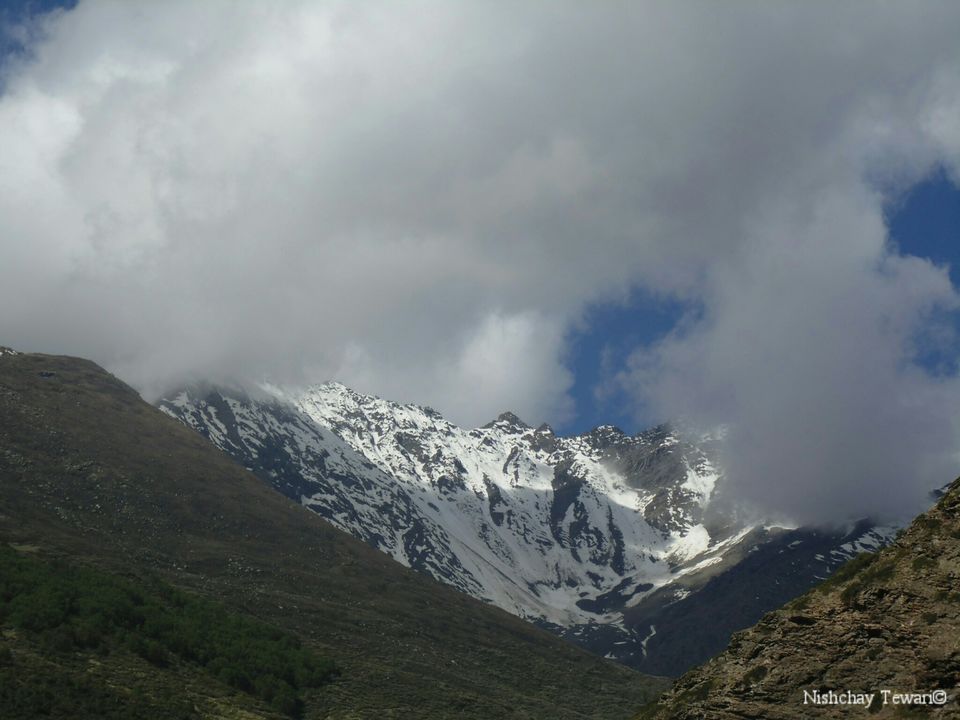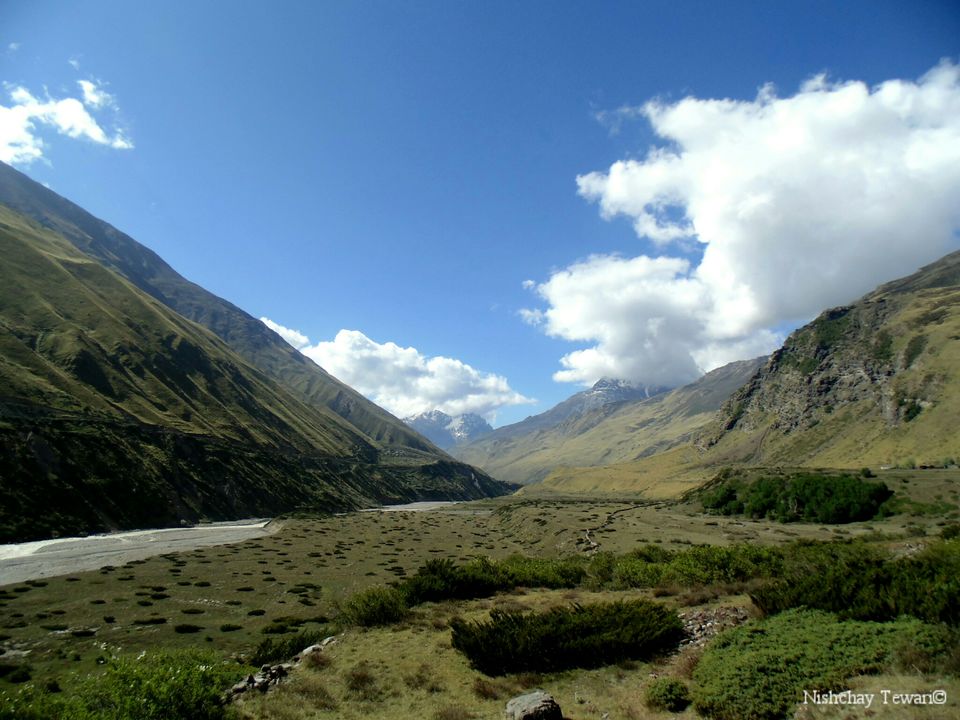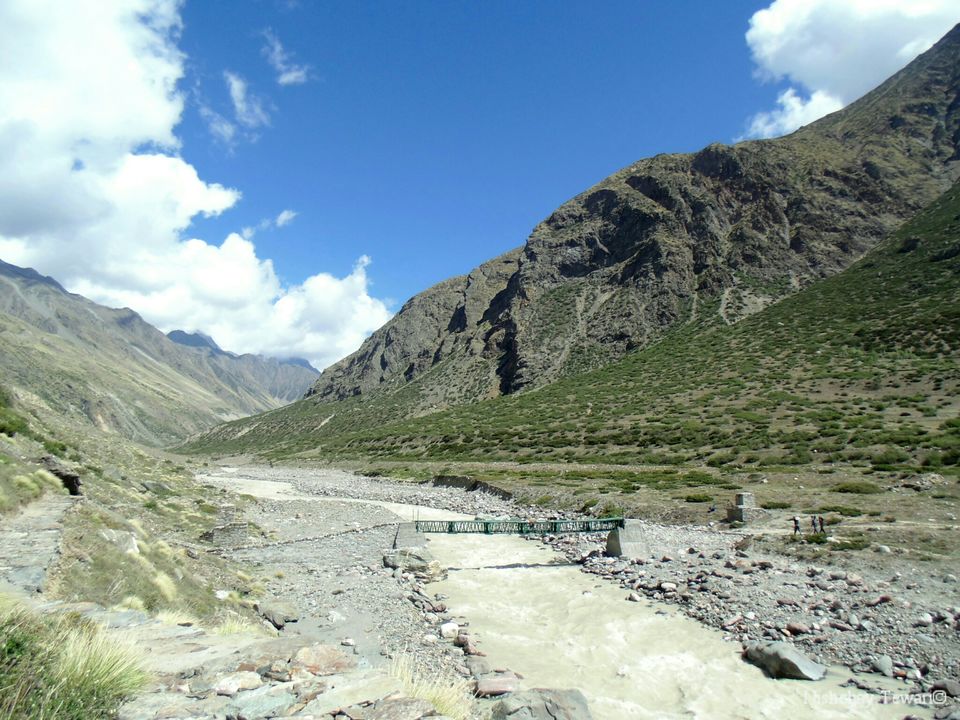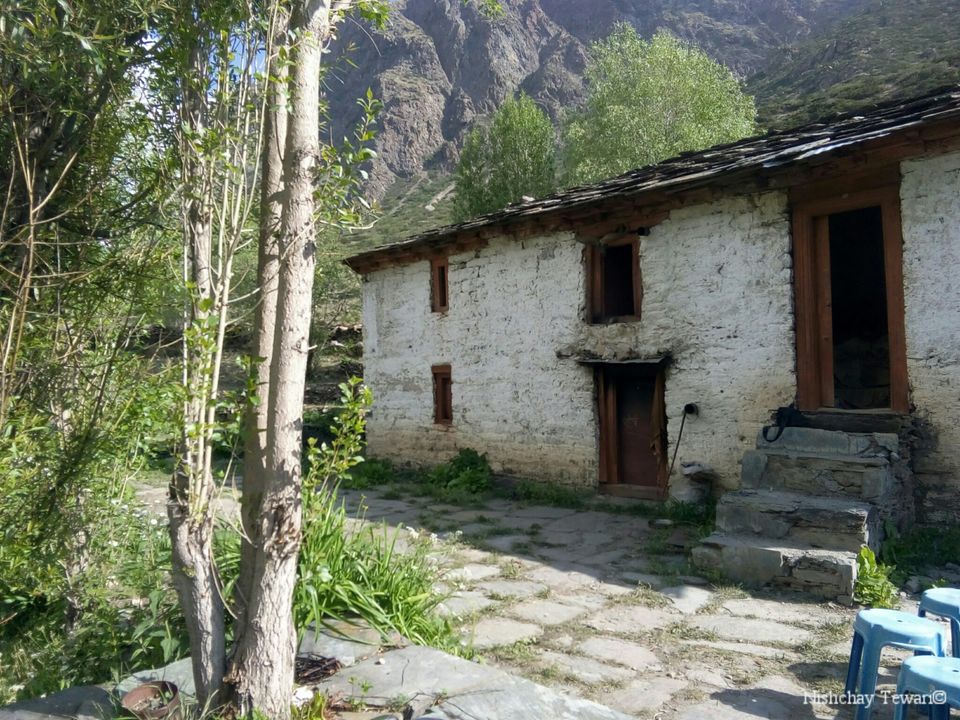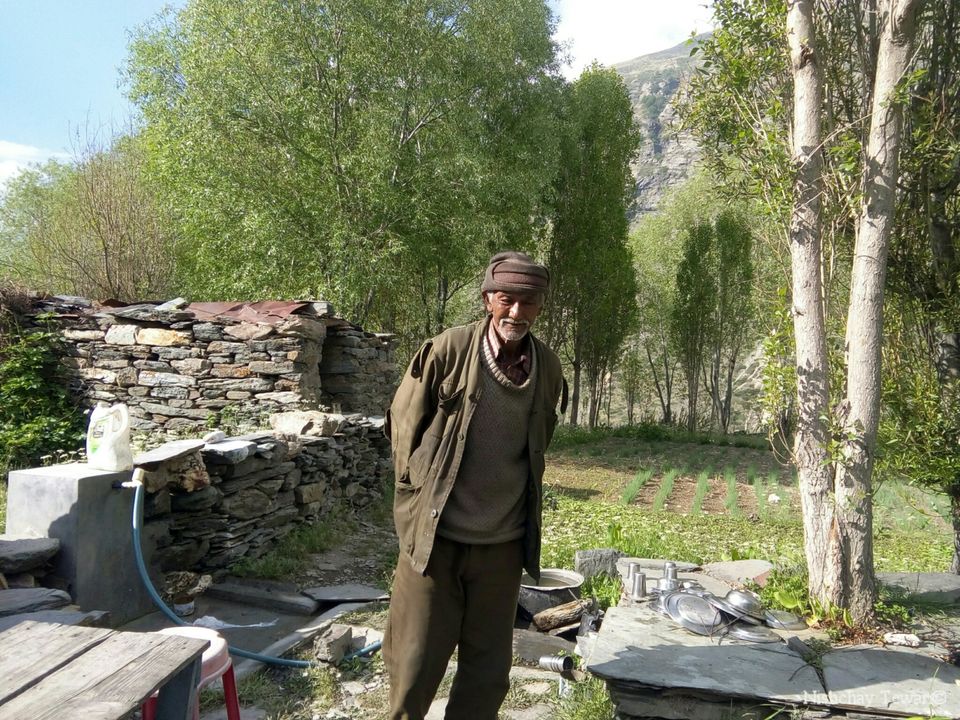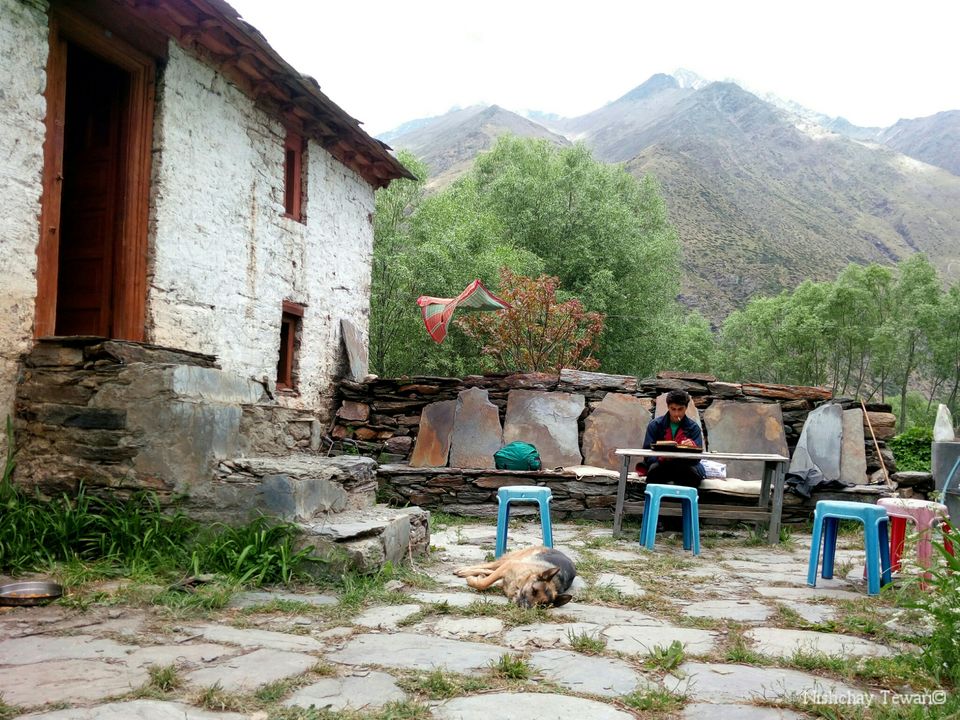 Milam
Kishan Bubu (Mr. Narendra Singh Martolia) runs the Deepu Guest House in Milam. The property actually belongs to his son-in-law (Deepu) but Kishan Bubu is the soul that keeps the place going. He is 70+ years old & every summer he takes up the 4 days journey along with his German Shepherd Bruni to reach this village deep inside the mountains of Uttarakhand.
According to Bubu, the key to happiness is to keep your mind busy. I used to watch him work in his garden all throughout the day. He introduced us to a lot of herbs & spices with medicinal properties & has even maintained a visitor's diary with records dating back to 1996, reading all those stories & emotions really took us back in time. But even more impressive than his physical strength was the strength of his character. Bubu loves to smoke his hookah & used to tell us stories about all the people from around the world that stayed with him with all the minor details. His friends used to join us around evening & share their stories. As the sun goes down, the bottles used to come out with all the stories about the Gods & Ghosts.
He is filled with life. If there isn't any visitor, it's just Bubu & Bruni in the last house of the long lost village. I hope i get to meet him again...
"He was hard headed & stubborn, a bull despite being a capricorn."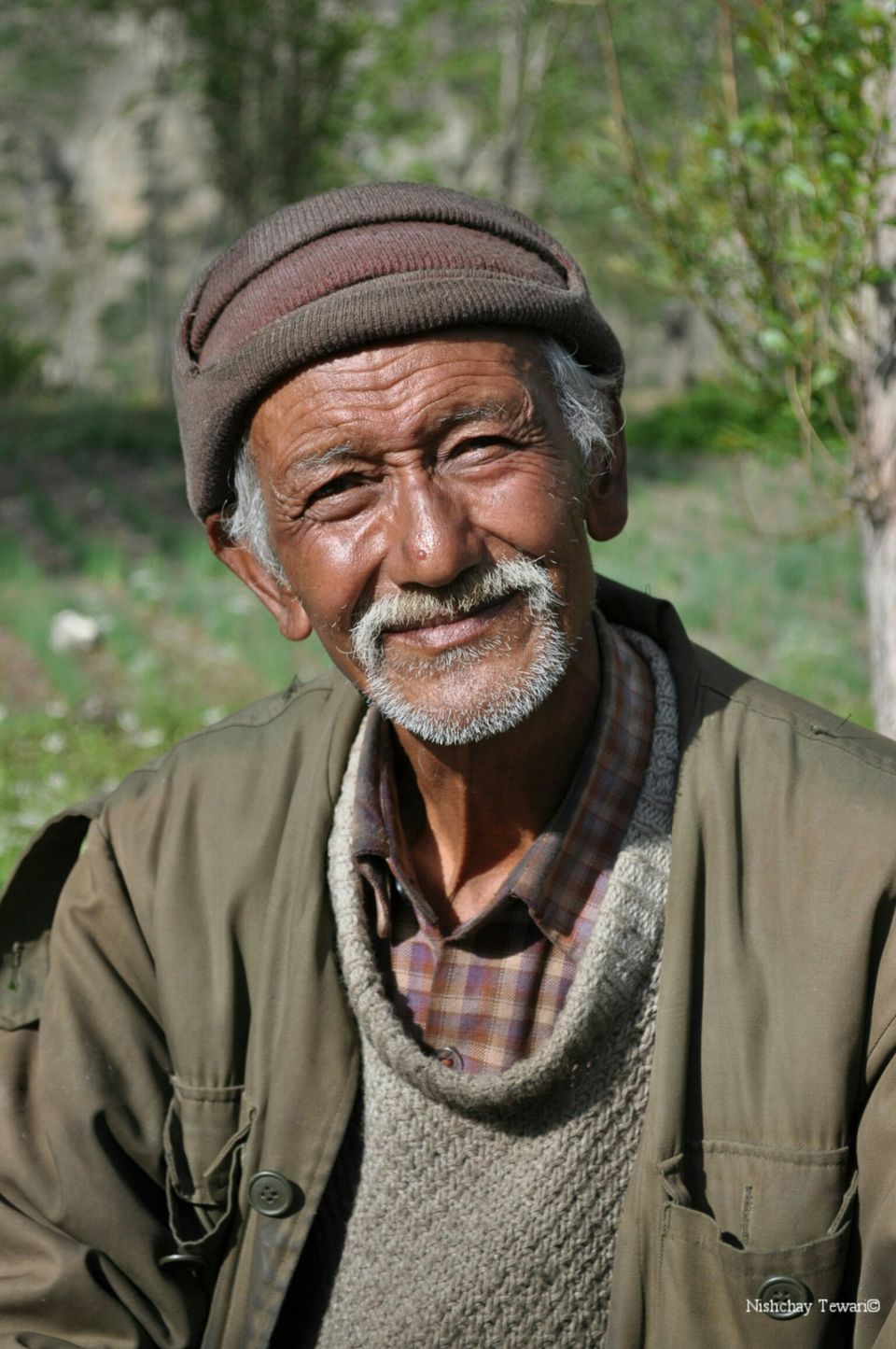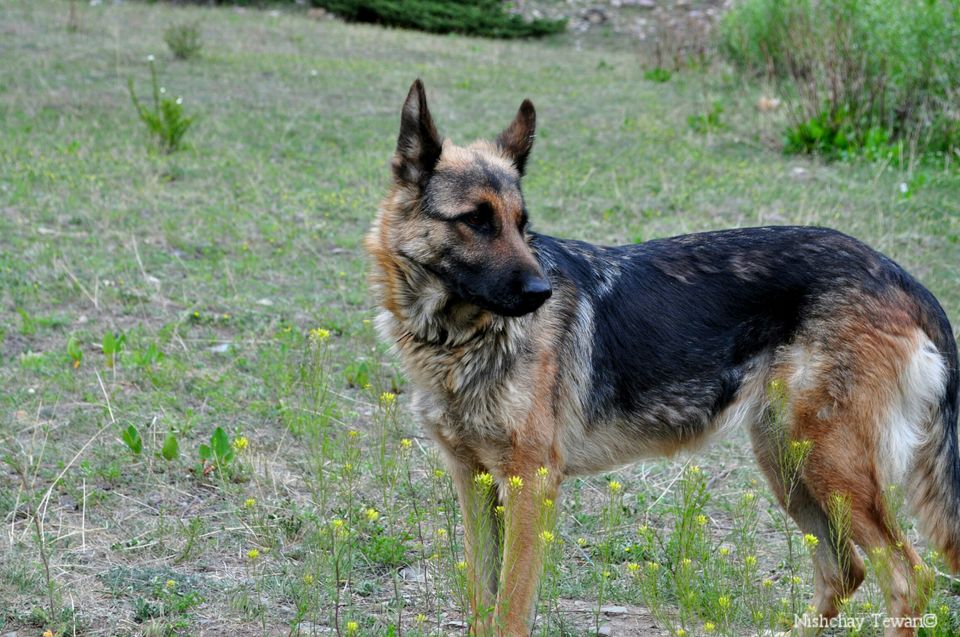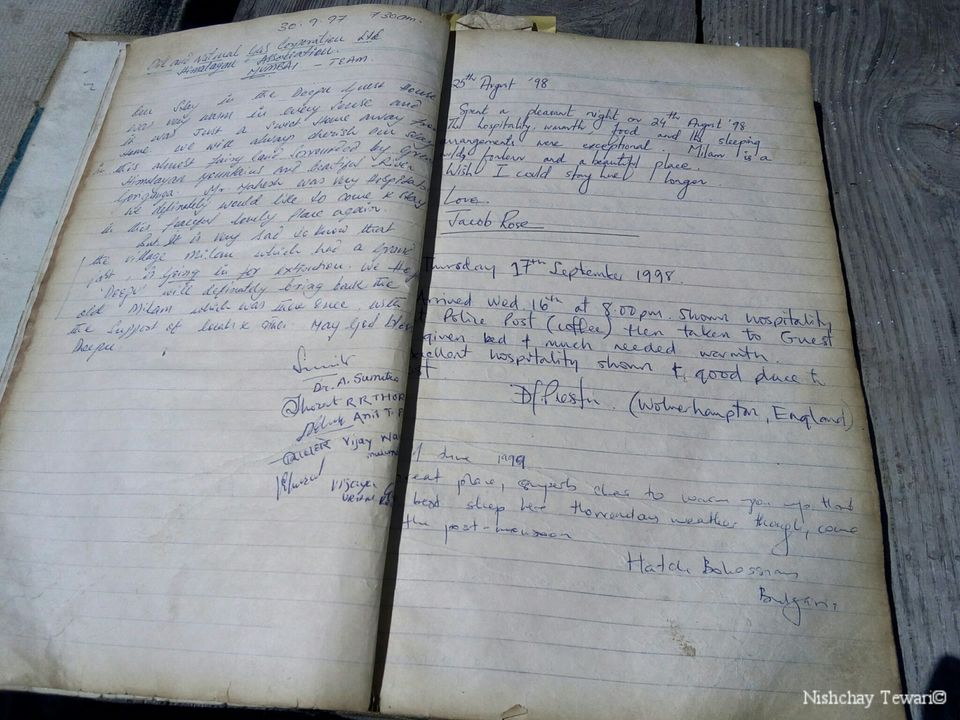 Milam-Milam Glacier-Milam
After some great & much needed sleep, we got up early to move towards the glacier. Bubu prepared some tea & promised to prepare a delicious lunch along with some potatoes grown in Milam & we all started moving. The sky was clear & the walk from Milam village to the glacier is delightful. The valley is vast, broad, painted in shrubbery & the views of Hardeol & Tirsuli are picture book material. The trail is well marked till the view point but disappears over the last couple of kilometers before the glacier.A major source of the river Goriganga, the Milam Glacier, though originating from the eastern slope of Tirsuli & southern slope of Kohli, is a potpourri of several other glaciers emerging from the peaks of Hardeol (7,151m), Mangraon (6,568m), Deo Damla (6,637m), Sakram (6,254m), Nanda Gond (6,351m) & Nanda Pal (6,306m). The glacier is a vast mass of ice, soil & rubble & the glacier moraine fills the valley before you. Crevices, sink holes & slips can occur at any time especially as the sun begins to warm up the mass. It's about 9am when we reach the glacier itself. I saw Neeraj climbing up & then slowly running over the glacier & others followed him while i moved towards the snout of the glacier as i was drawn into the powerful drama unfolding before me & the birth of a river. From there i climbed up the glacier, sat there & closed my eyes. Others came back after sometime & we got back down the glacier. The sun was shining bright but Gori's water was freezing cold. We had some fun around the river & started moving back. By this time we were all tired but the thought of delicious potatoes kept us moving. I was the first one to reach back Bubu's place & was done with my lunch by the time everyone got back! Rest of the day was spent lazing around, sipping Jhaang. Enjoyed a cricket match between ITBP personnels around evening, walked around the village, went towards the trail to Tibet but was forced back down.
Again the sun went down & bottles came out & Bubu prepared delicious mutton & Dubke for dinner. We talked & talked under the sky filled with stars... & finally dozed off.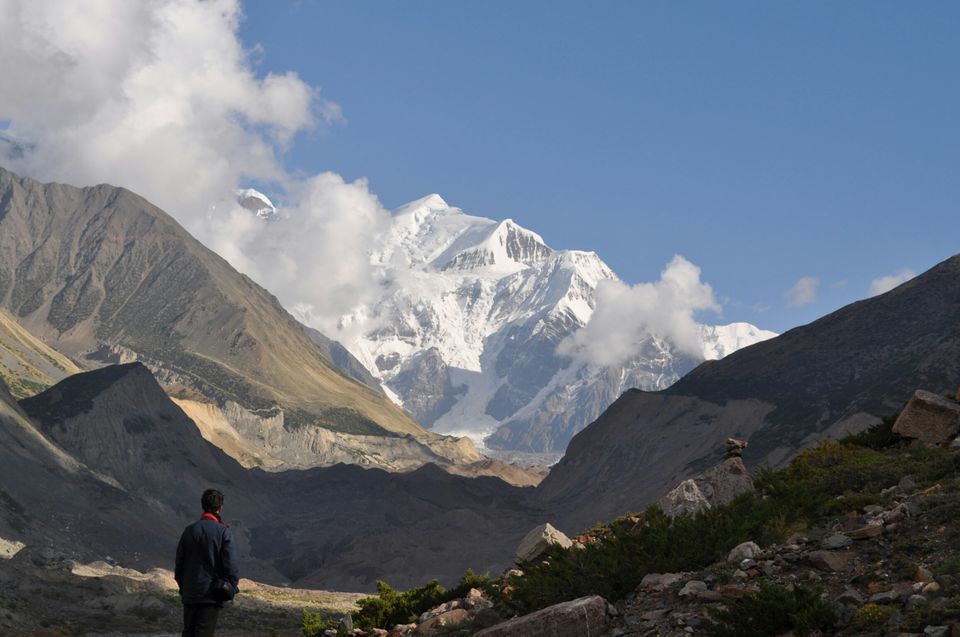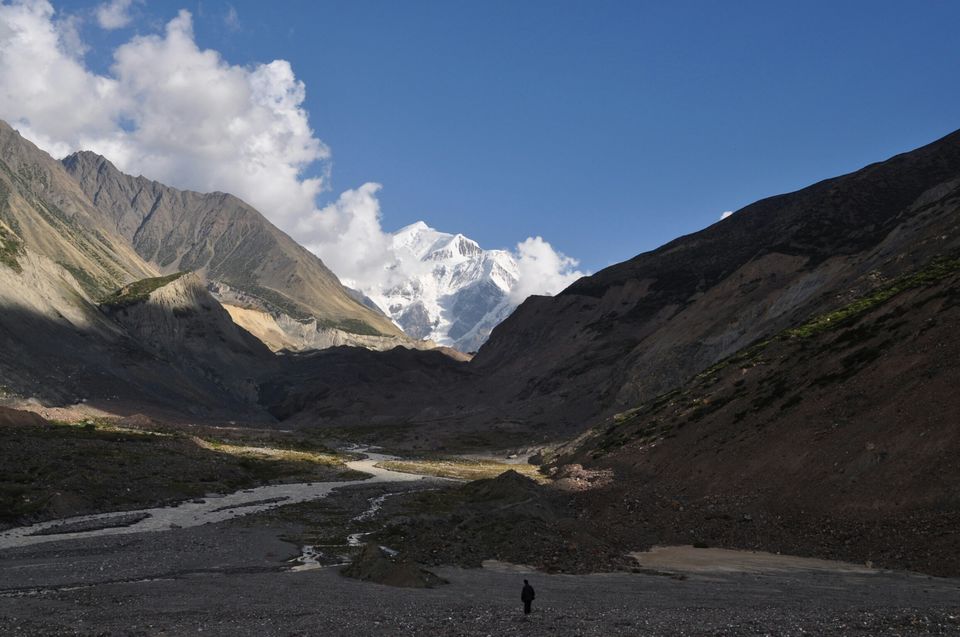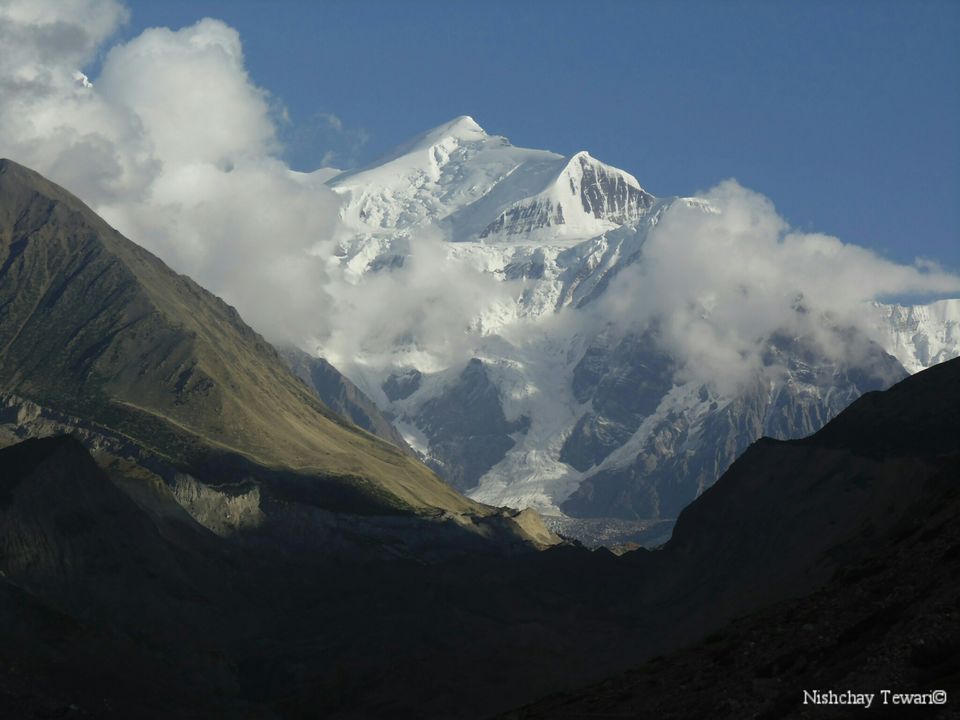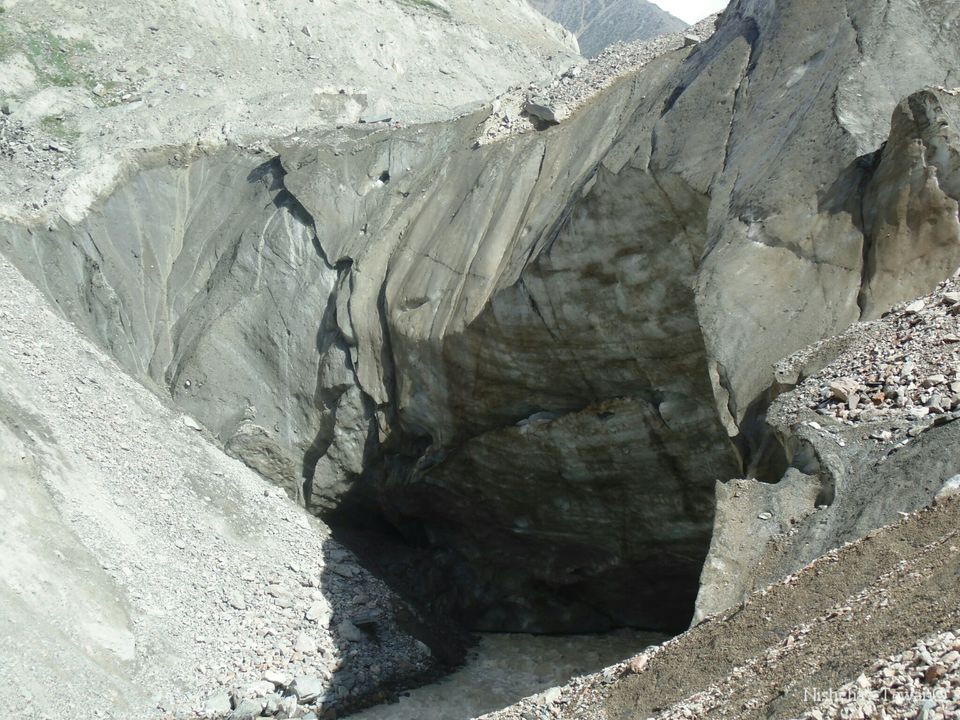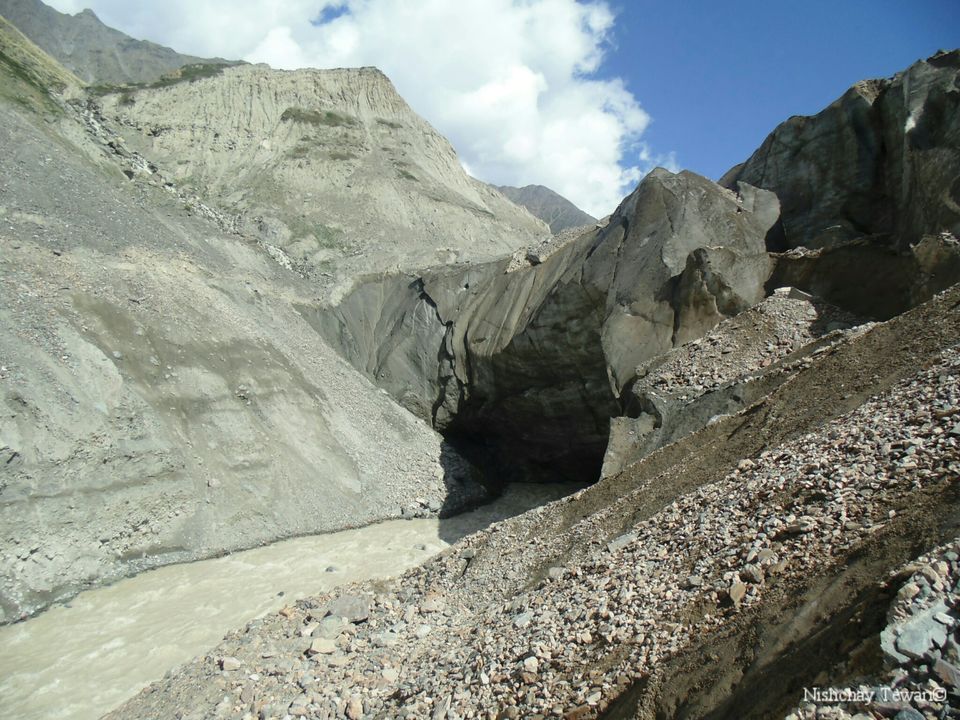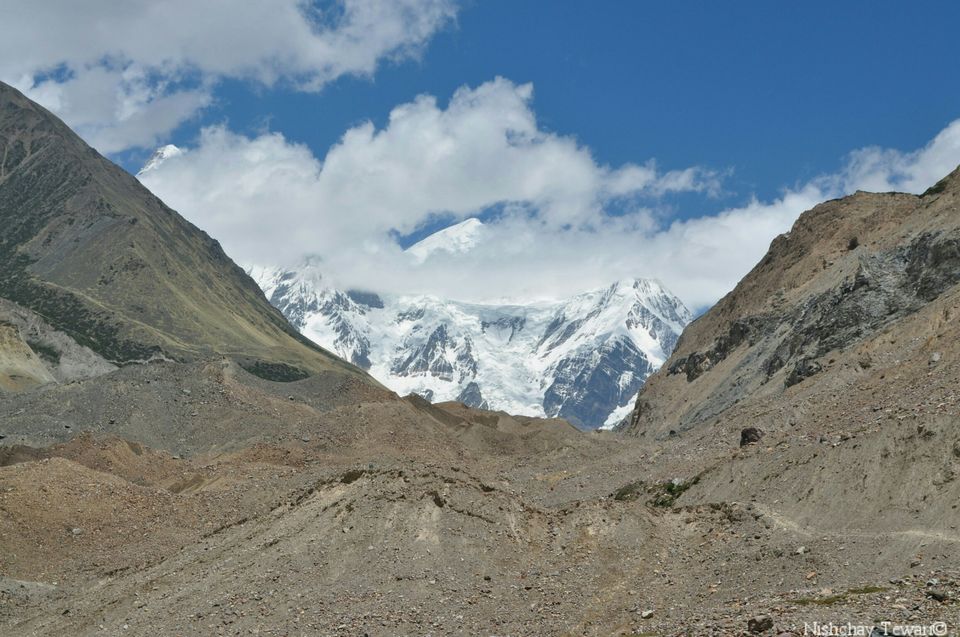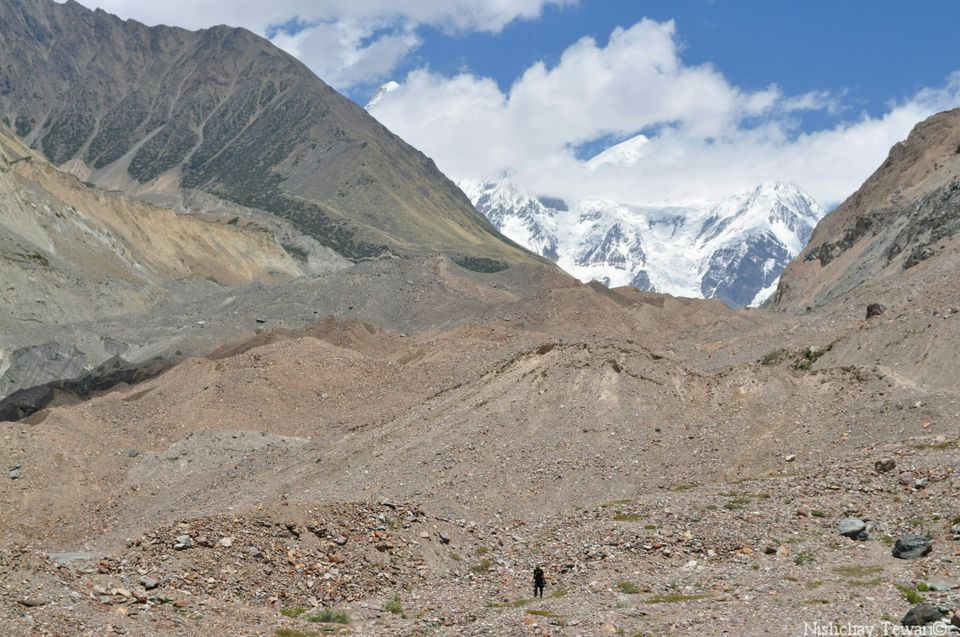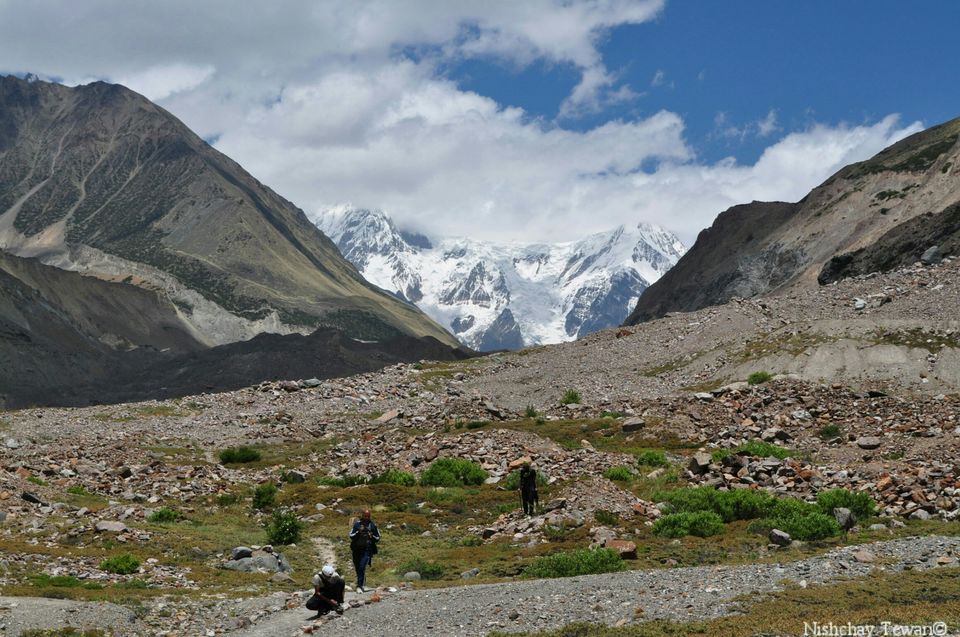 Milam-Mapang, Mapang-Pungdeo, Pungdeo-Munsiyari
Woke up to a beautiful morning & realized it was our time to leave Milam. Everyone wrote down their emotions on Bubu's diary, but those few words can never be enough to express ourselves. We packed up our stuff & Bubu packed some medicinal herbs & a special bottle of Jhaang for us. We thanked him for everything he did for us & left Milam with a promise to come back. We were now walking on the left bank of Gori Ganga. Neeraj, Tindu & Aditya were walking across the river as they wanted to have a taste of Nanda Devi's outer sanctuary. We met Rituraj along with his 6 years old daughter & 11 years old son ,near Bilju. That girl must be the youngest to cover this trail in recent times. We crossed Burphu bridge & reached Rilkot by noon. We showed our permits & kept moving. The trail between Rilkot & Mapang was completly broken on our way down which wasted 2 hours & much of our energy, finally we found a way & reached Mapang by 4pm. Neeraj, Tindu & Aditya joined us again here by 8pm. Next morning we started early & stopped at Nahar Devi for breakfast. We even collected some strawberries inbetween. Our next stop was Bogudyar, singed out at ITBP post for the last time & left for Babbaldhar. We had our lunch at Babbaldhar & left for Pungdeo. This time we took the Main Singh Top route which is one of the most brutal path to walk on but Neeraj's poems kept us alive. We were so tired and paranoid that we even sang some songs by Shakira. We reached Pungdeo by 5pm & were left with no energy. At Pungdeo we stayed at this rest stop run by Mr. Mohan Sumtiyal. That night we cooked for everyone, enjoyed a few songs & slept late. Next morning we again started early. It was all misty & we got lost. After moving here & there for couple of minutes, we somehow reached Chillamdhar. I looked back & realized our journey was over. In the last couple of days we went through so much & made so many new friends. Finally after walking about 150KMS in Himalayas, our journey came to an end...but as one ends, another begins...& with these guys by my side , up & down the hills ...always & forever.