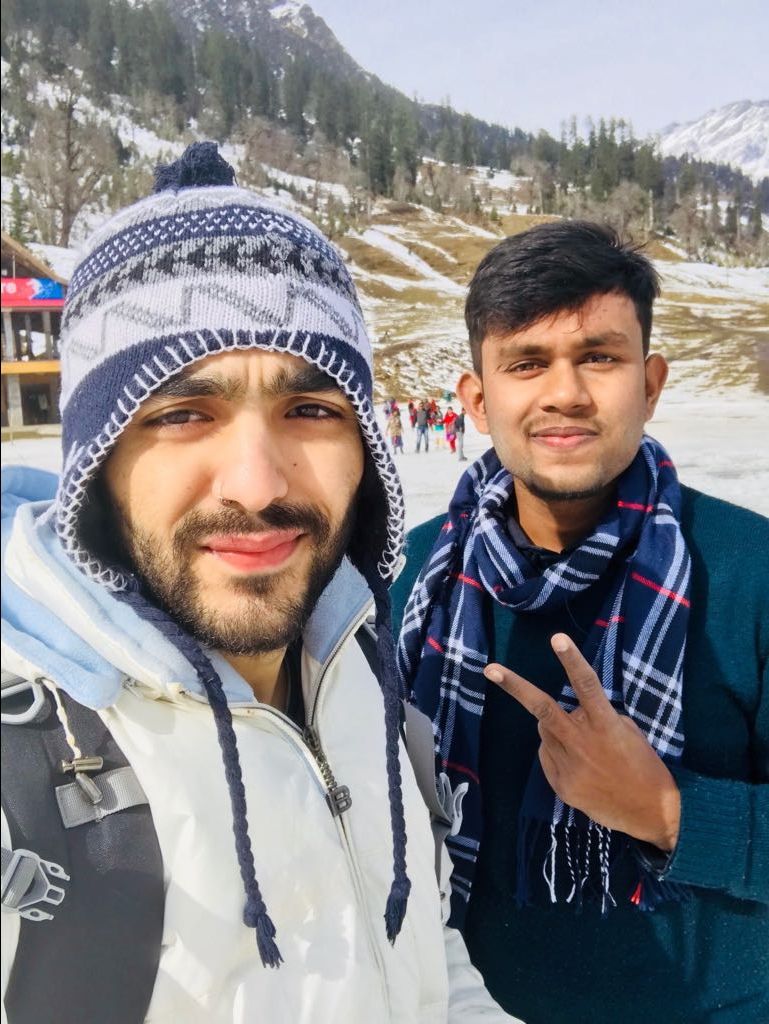 This a trip I made in December end. But never thought I'd be writing about it over here. But hey I ended up doing that. Thanks to Tripoto's email that I received for writing more about my experiences.
So the story starts as every other person living a normal life in Delhi. Getting tired of the job/college/work and trying to make some plans to the mountains. I was going through the same phase and hey, finally my friends agreed for a trip. It's been two days now and we are at the same topic, Shimla, nainital, Manali or where? Where to go? And finally we thought to leave day after tomorrow and we'll see.
The very next day as always, plan drops. But not from my side. I was now even more sure that I'll be going. Where? I had no idea. But yes, somewhere for sure. I started to pack my bags. Kept a really thick jacket, because it is December? And thought to leave. While my way to the bus stand, ISBT Kashmere Gate. I am searching all the places that I could possibly head to with my budget, and finally decided to go Manali. It's been really long that I've spent time in those cafe's.
I reached ISBT, took an ordinary bus which cost me around 600INR. And we left ISBT around 4:30 in the evening. Took some adequate stops and met a solo traveler at Chandigarh. As we started to share our stories about the F ups in our lives we started to gain more interests in talking😂. He was going to Tosh, obviously I don't need to mention for what. And neither he had to. We kept talking for some hours and he was telling me about his job since he was also an engineer and I was telling about my engineer to dancer story. After a while, he said goodbye at Bhuntar and we both kept our journey going on in opposite directions. I thought to sleep for a while and when I woke up, Manali was just 10 mins away.
It was 7 in the morning when I reached Manali and I had my booking done already at Backpacker Panda. And thought to navigate to it. It showed somewhere around Old Manali, and I kept on walking towards it. While on my way the battery drained out. And I didn't know where to go. I kept asking but no one was sure where it would be. I looked every single street in Old Manali but couldn't find it. So I thought to sit somewhere and charge my phone. After charging my phone I called their helpline number and asked for a location near by.
Honestly, when I reached Manali and i was finding for this place 'backpackers panda' as I booked it online on make my trip, I got really pissed because it is really away from the bus stand. And my phone didnt had enough battery to navigate to the location.
But yeah when I reached and I met with the staff and saw the location of the place. I was stunned. I was literally stunned for like two minutes.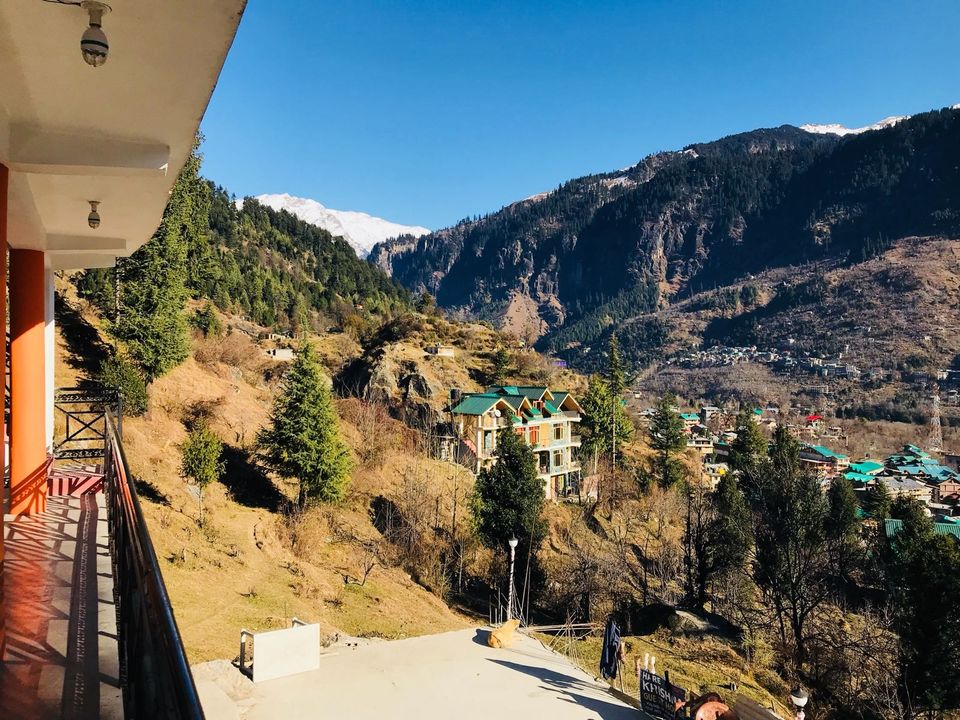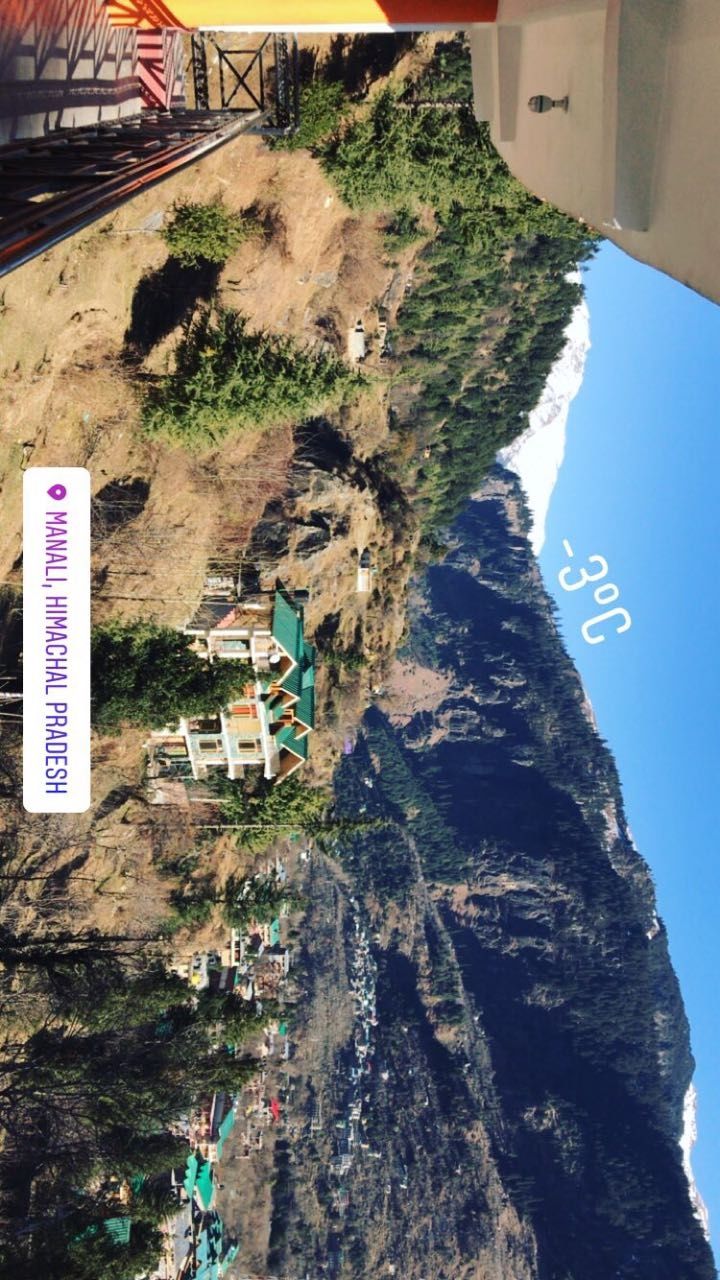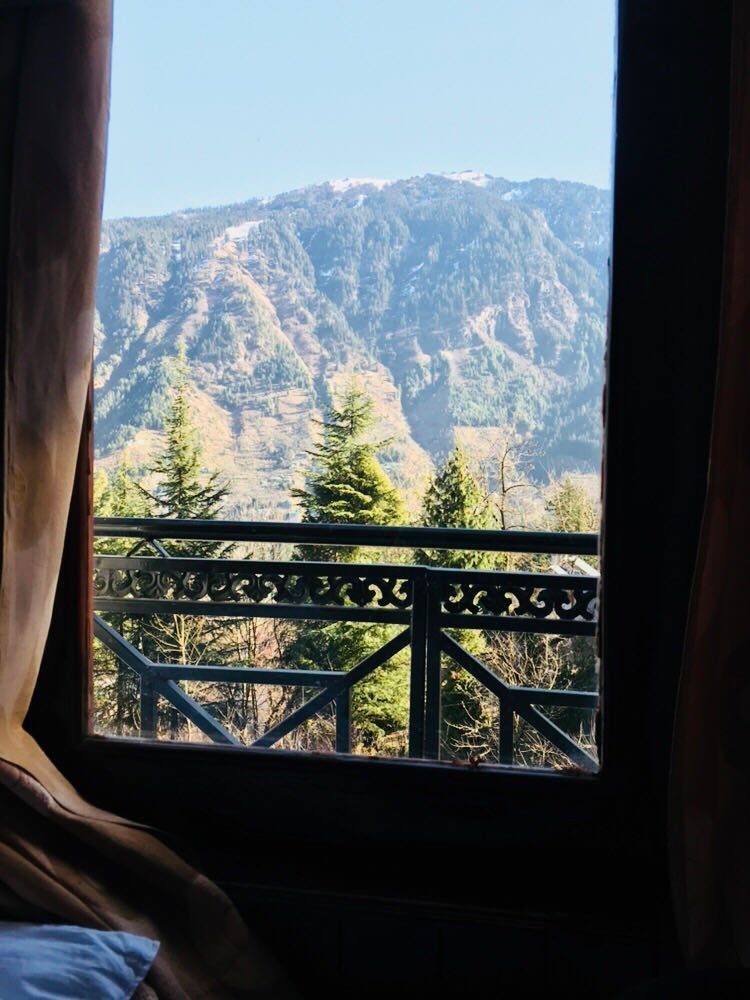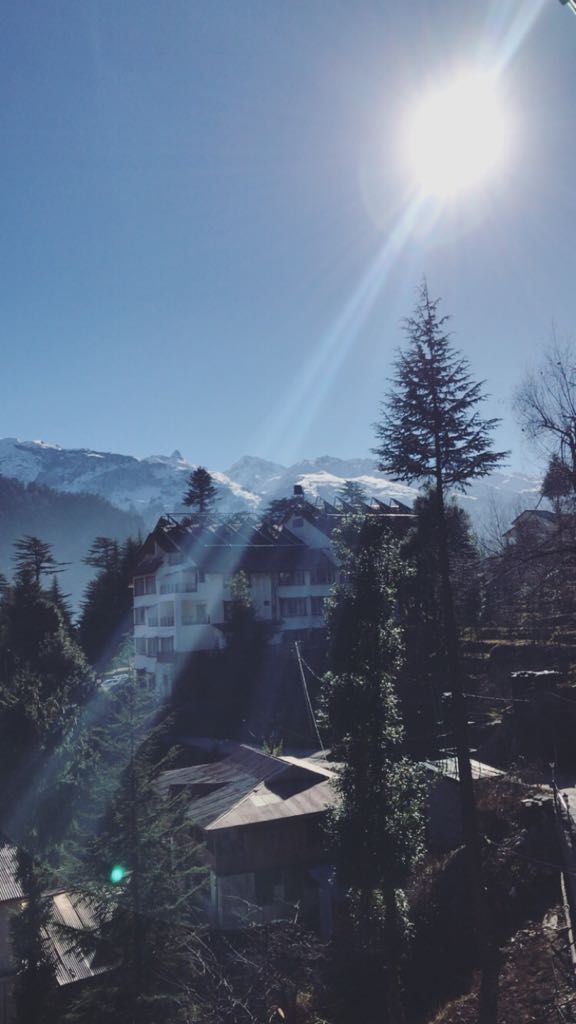 The staff was so good that I cant even explain. I had my check in done at around 8.30 am where i was supposed to do it at 2 pm. The beds were clean, the people (including the staff) were amazing and friendly and not to forget the view from common area. The walls were all of the graffiti in the common area. You can sit there, chill for as many hours as you can or you will, meat people there, talk, chat, play games. In short do whatever you want. And I seriously mean whatever. Its just amazing.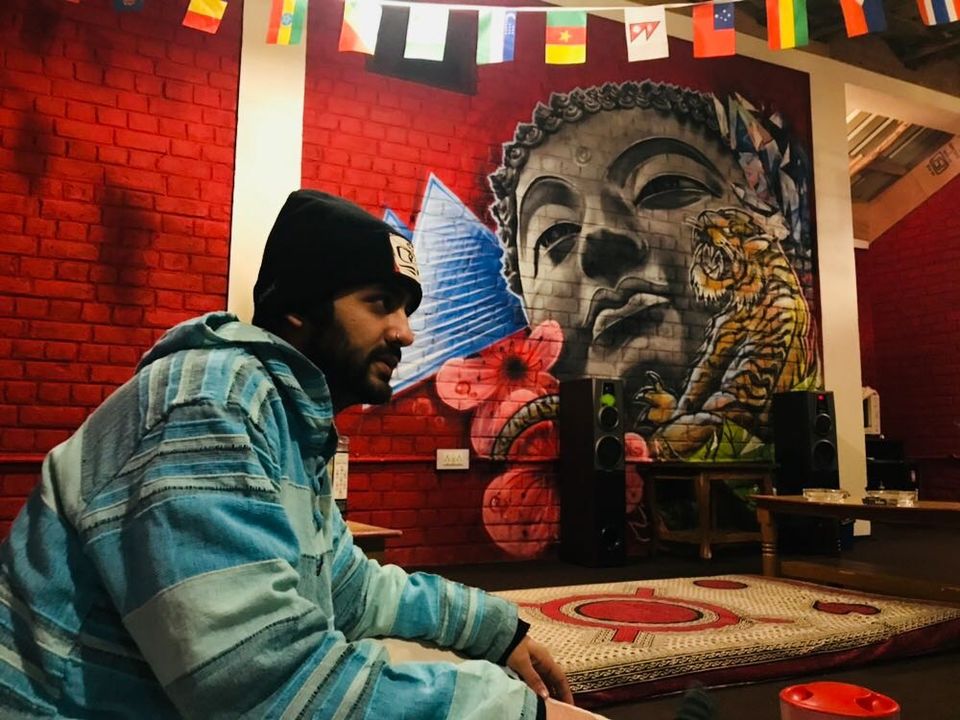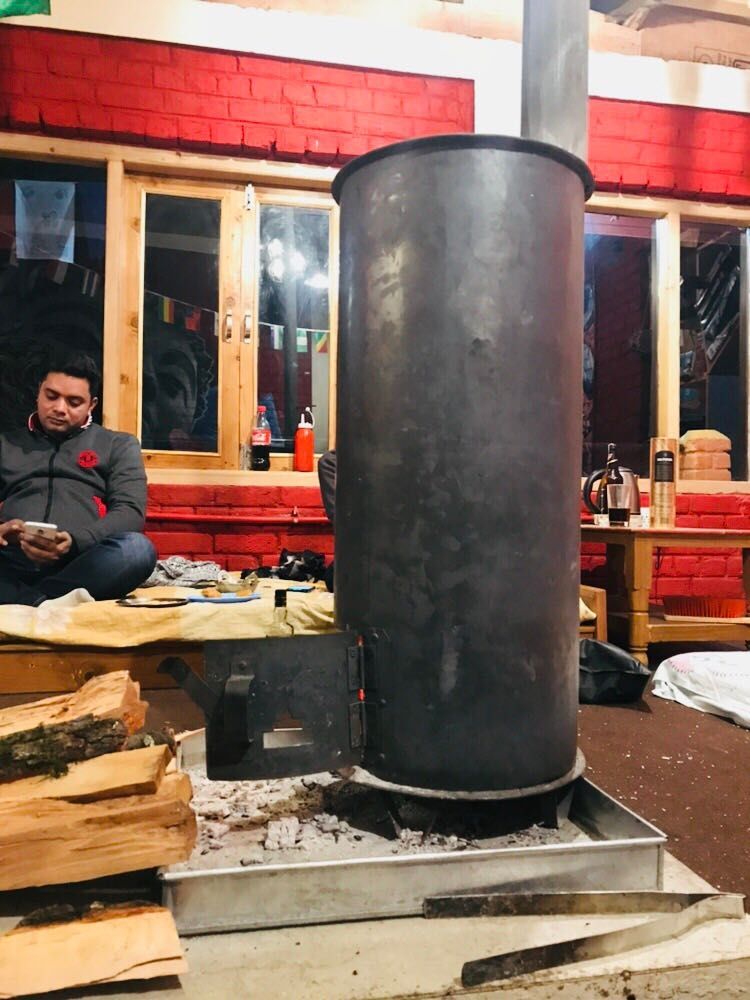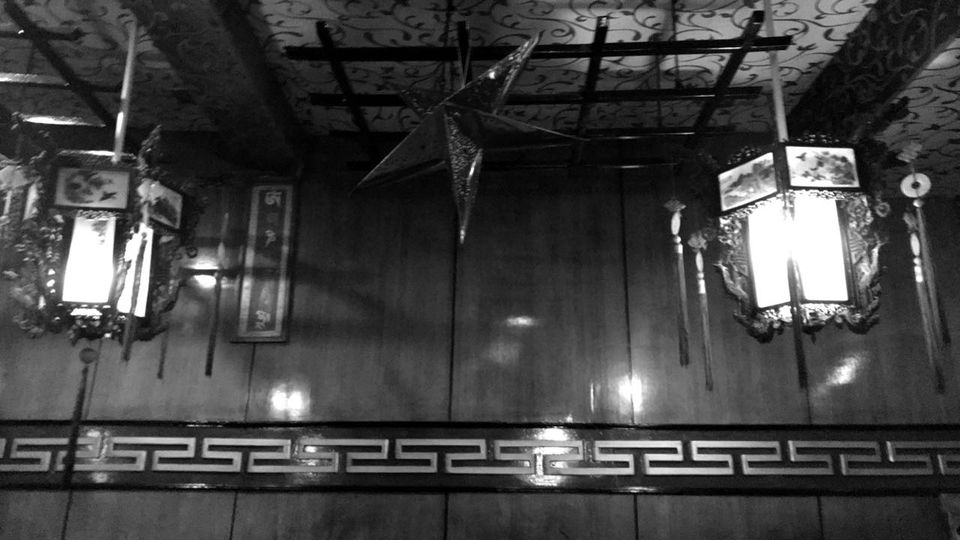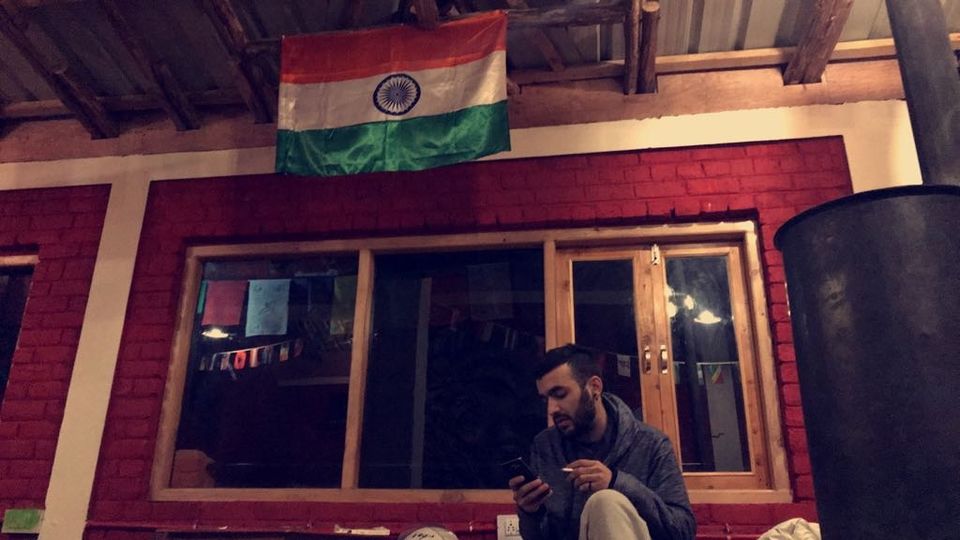 So I am just sitting there, enjoying the beautiful view. Having my breakfast till the time my bed is getting ready. And here comes in a guy with a roll in his mouth. Typical hero entry. And said hi, I am Sanskar. And meanwhile I am staring at the roll. Sanskar? Like why didn't my parents bless me with that sanskar.
Though, we shared it. Became really good friends in just 10 mins and thought to share a bike on rent to visit some places around.
So we got a bullet for 1300INR for two days where the usual rent is 800-1000 per day, again because of Backpacker Panda. The first day we spent visiting Hadimba Temple. And cafe's in Old Manali. Tried eating a little in every famous cafe at Old Manali like Cafe 1947, Drifters' Cafe, and many such cafes. We tried at 4-5 different places and not to forget the chai (tea) we used to have beside the river and complementary suttas with it, after every 2-3 hours.
It was around 8 or 9 in the evening and we thought to finally sit down in the common area and drink a couple of pegs. Afterall its a vacation and we are on a break.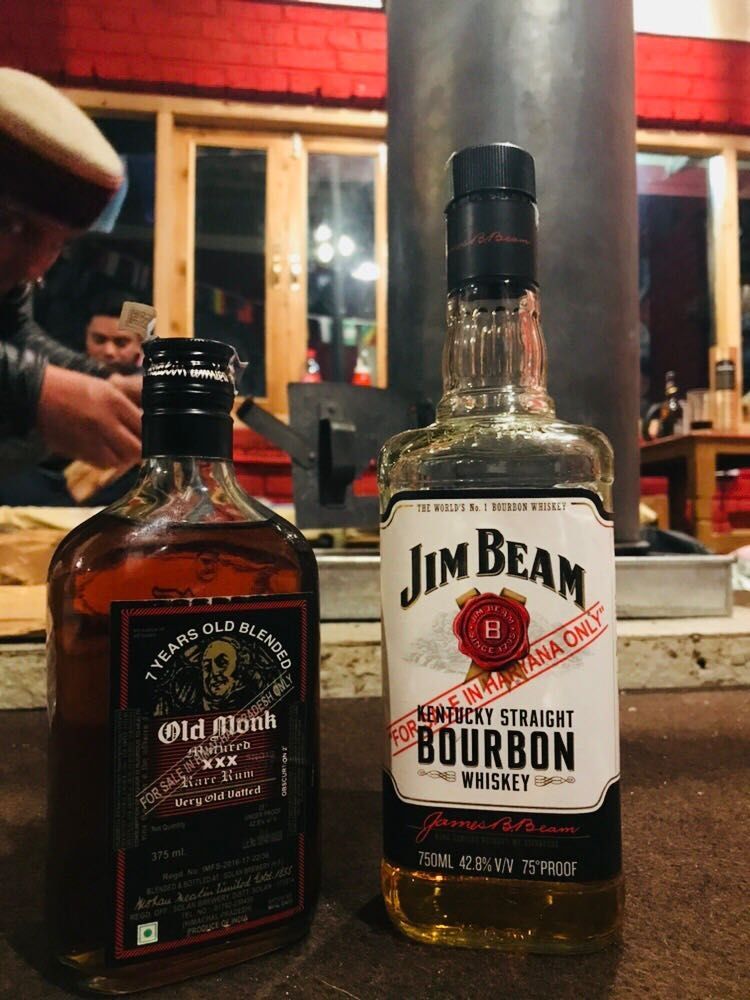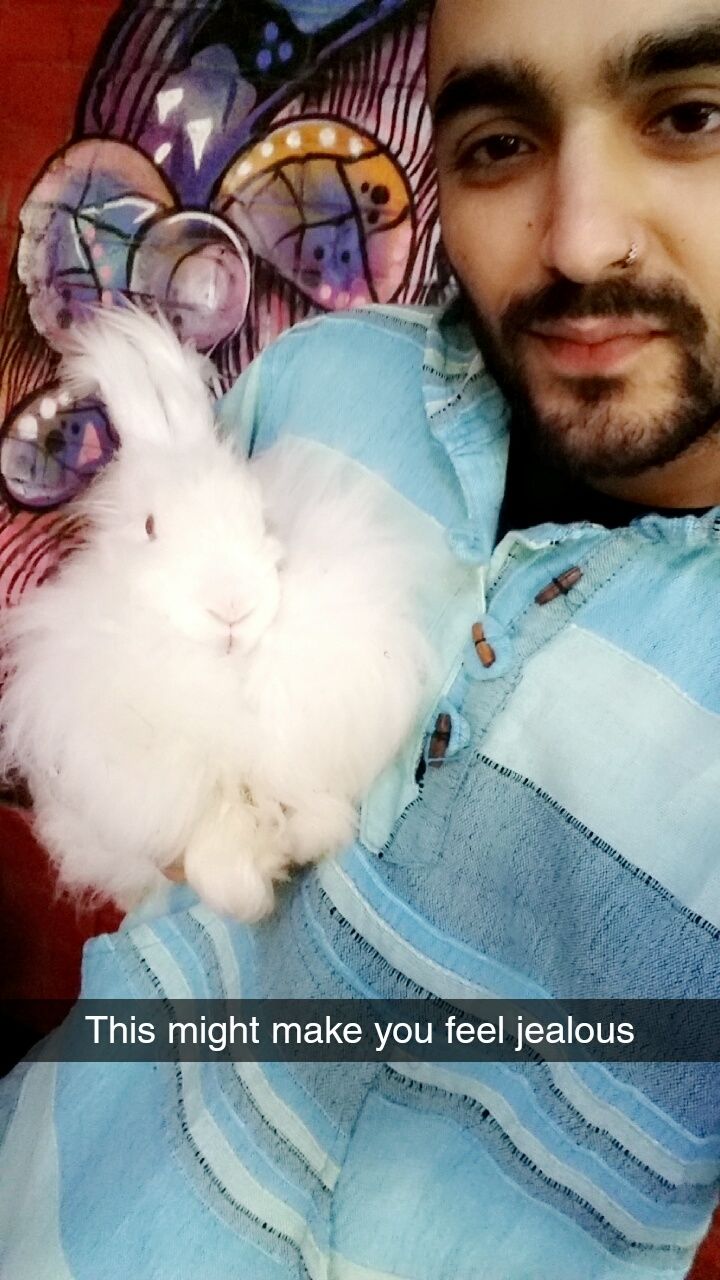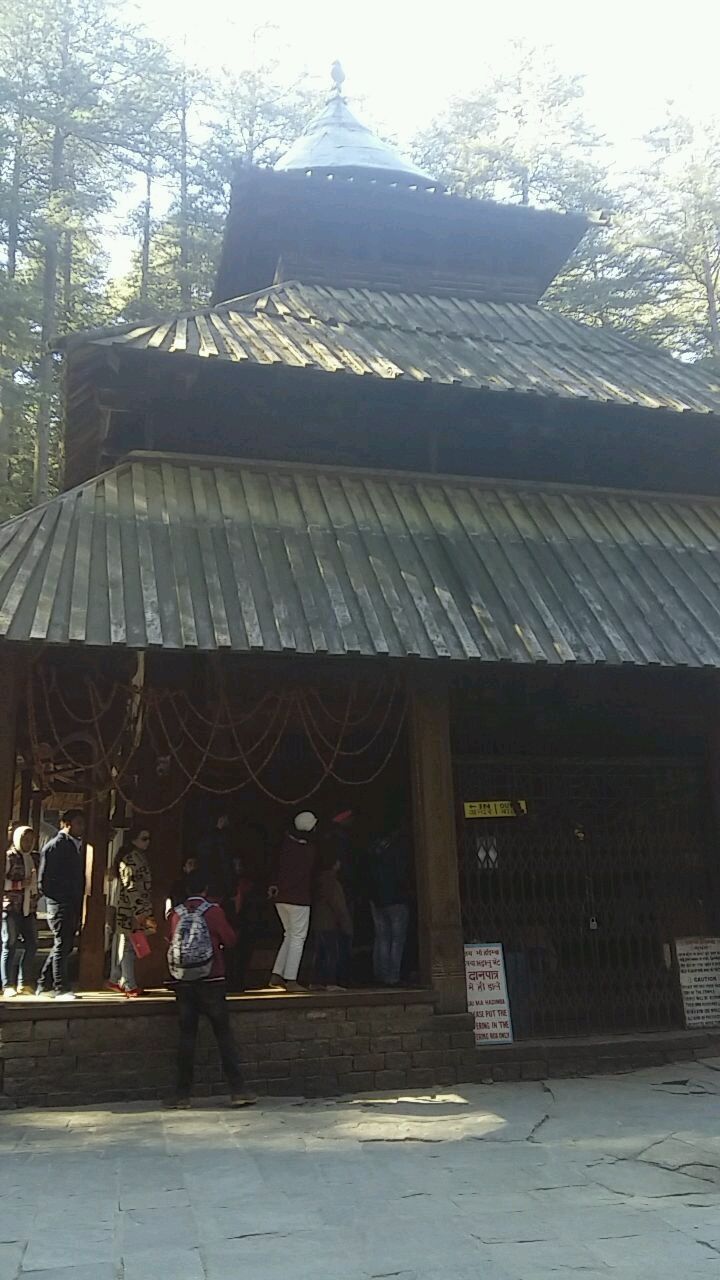 Just after a couple of pegs, me drinking scotch and he drinking the evergreen old monk we finally started to open. 2 pegs down, we we're talking about life f ups, 3 pegs down, we started to share about how cool it is to travel alone and meet each other. 4 pegs down, it was now time to talk about the ex-gf and he talking about his gf. 5 pegs down and a little sobbing too.. And it was 6 pegs down when we started to drunk call.
We finally thought to go on a ride at 11pm. Because we can see our rented bullet standing down from the common area and we are on a vacation, and sobbing is not what we came for. Started looking for a place to eat something and we finally got butter chicken and rotis after half an hour of search hunt. Went to mall road after dinner for a walk. Spent some time there and then we finally headed back to our place to sleep.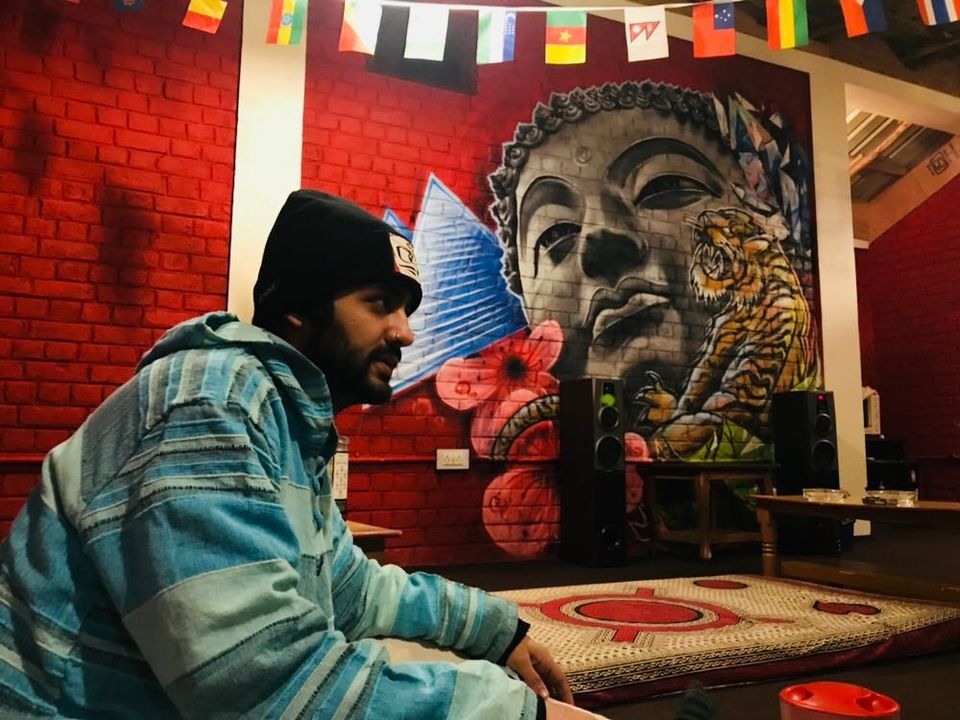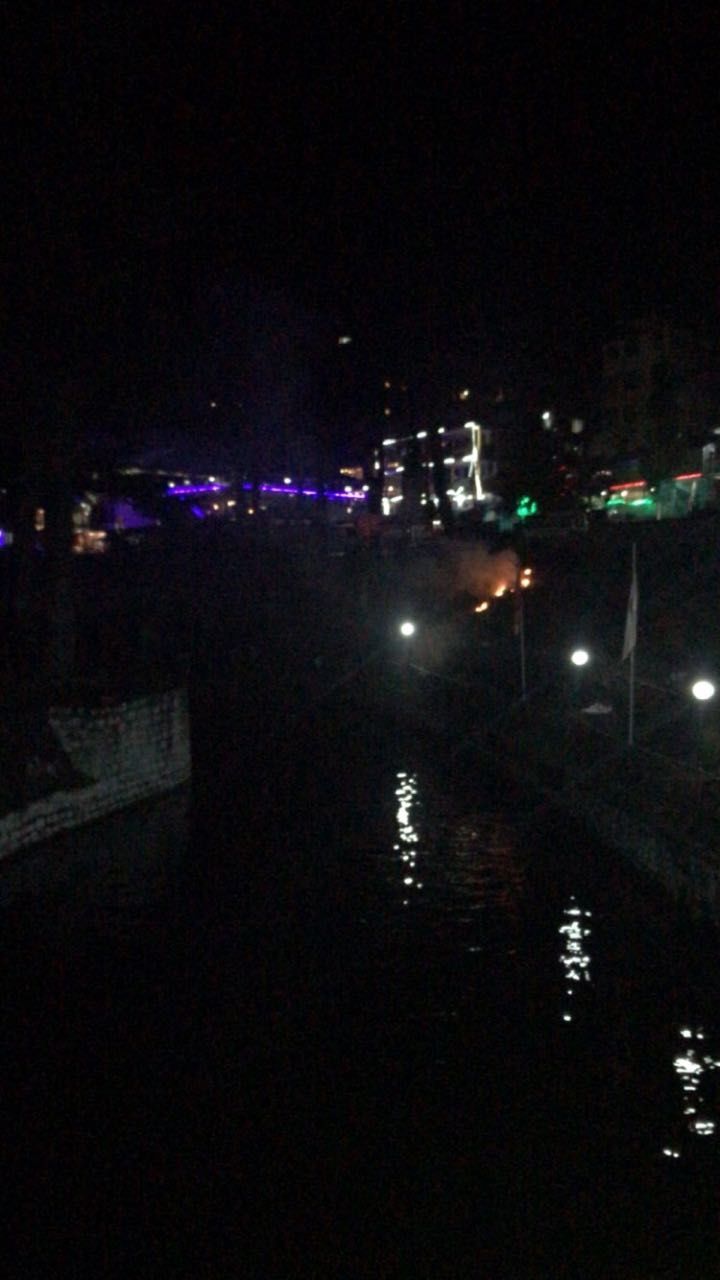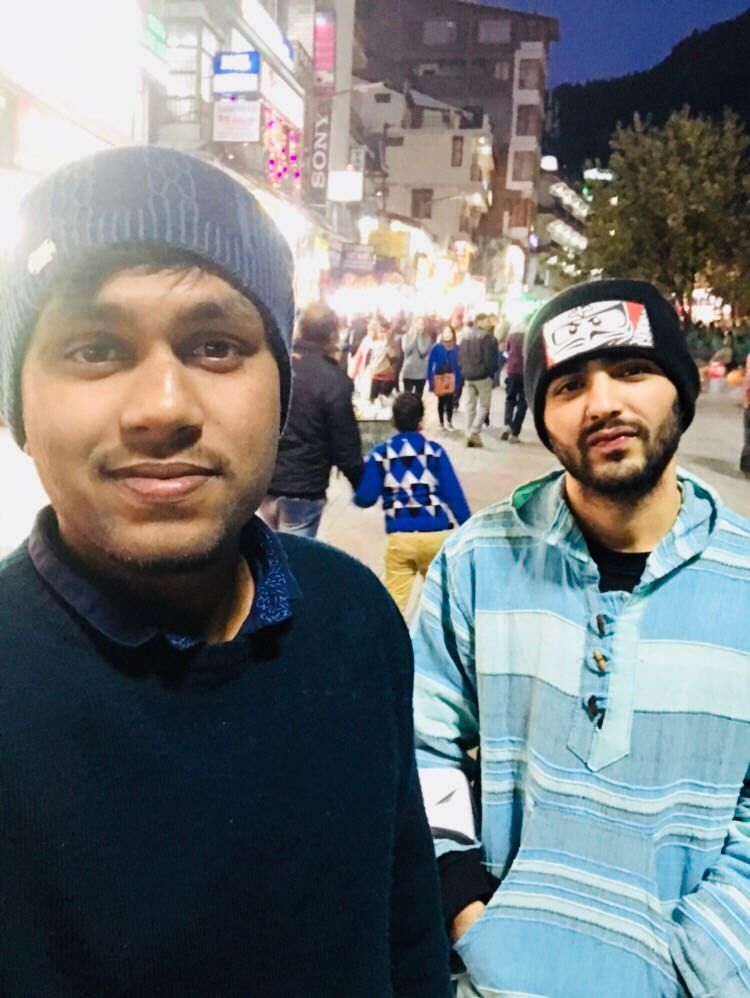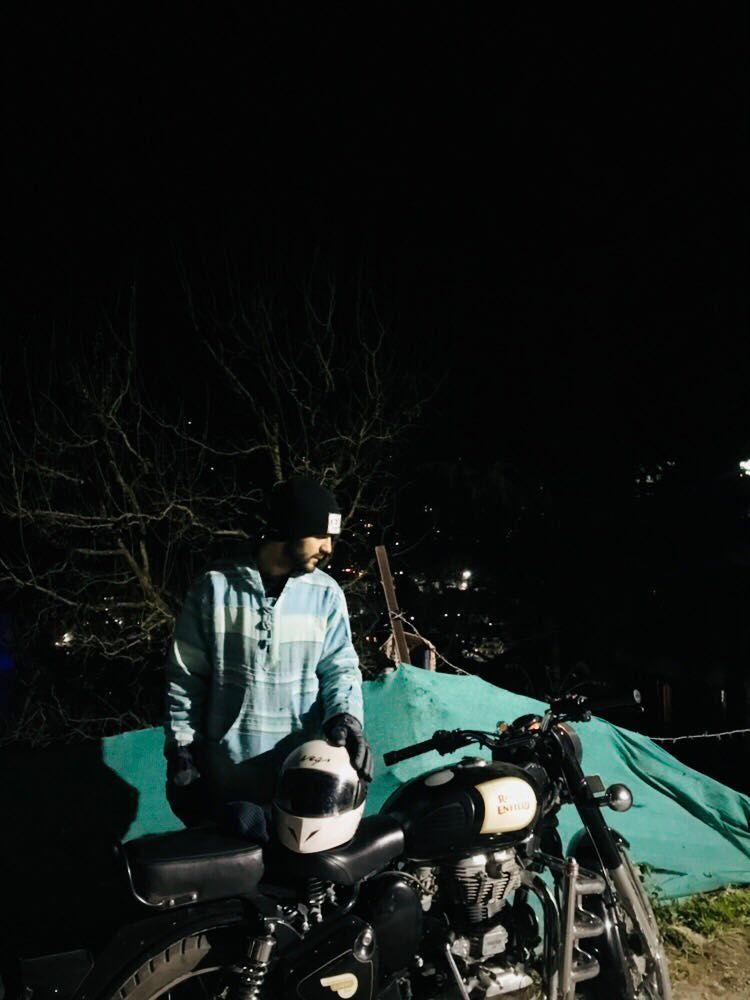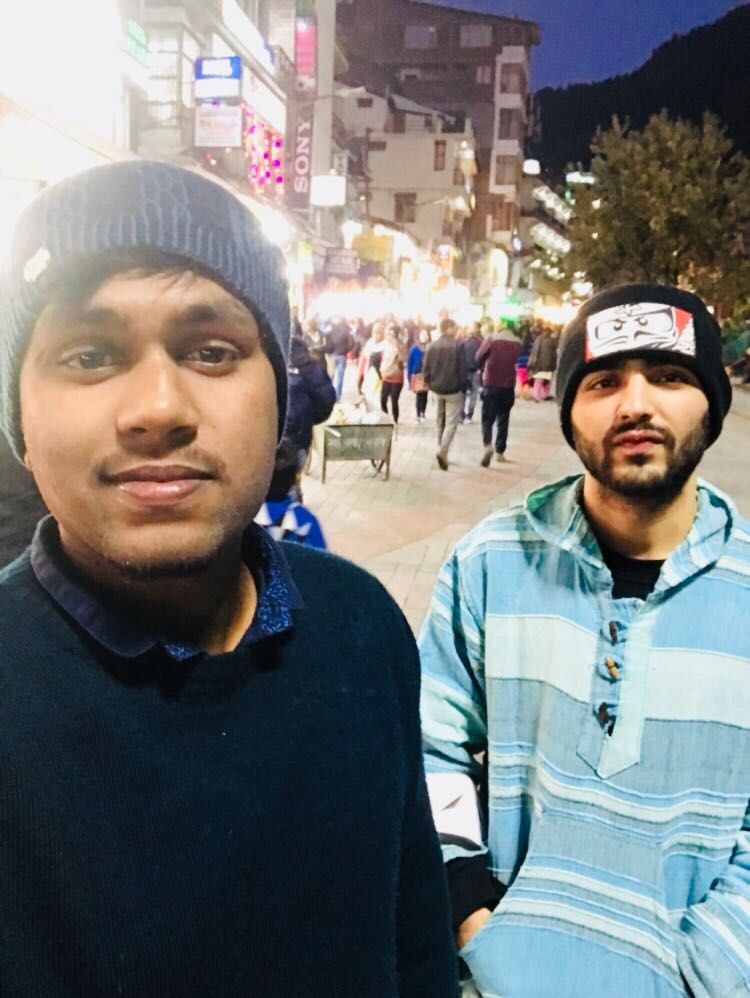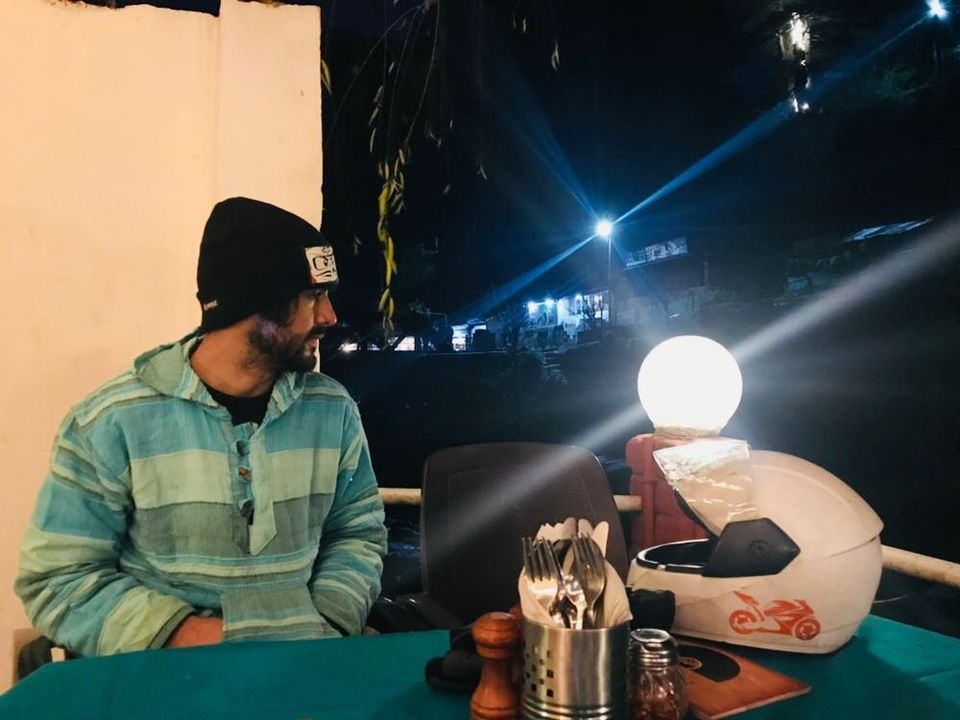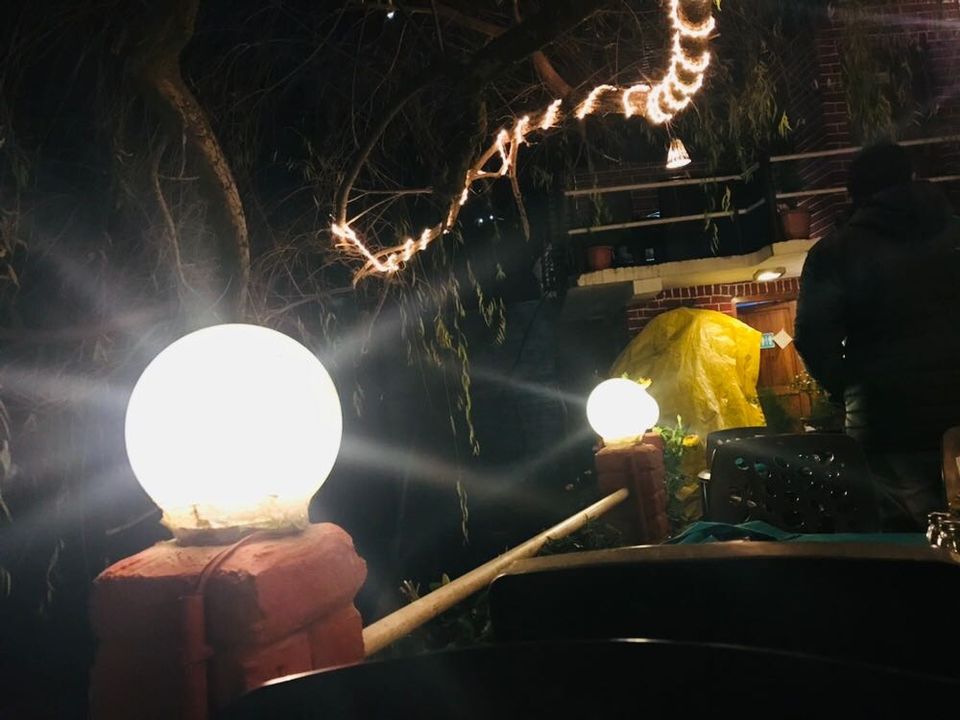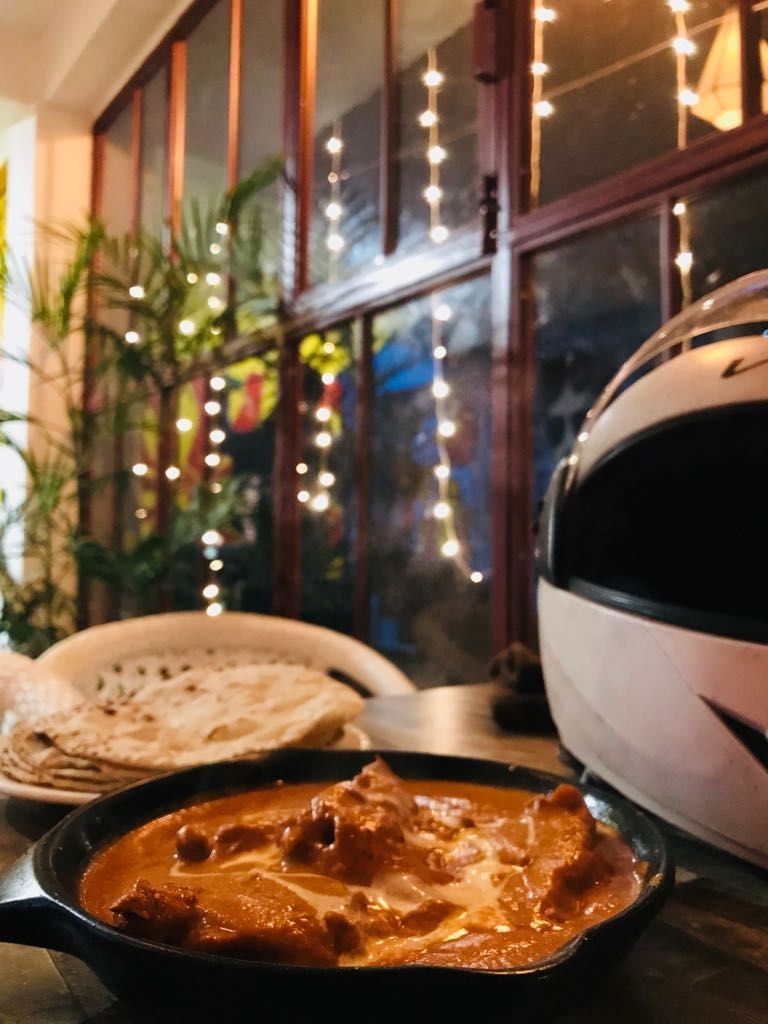 I woke up around 7 or 8 in the morning and had my weird 'to do list' in my head running. So took out my trimmer and trimmed my head. From 7 to 8 inches long hair, I trimmed it myself to less than an inch.
My *to do list* makes me do weird things. Lol.
You'll see the transition down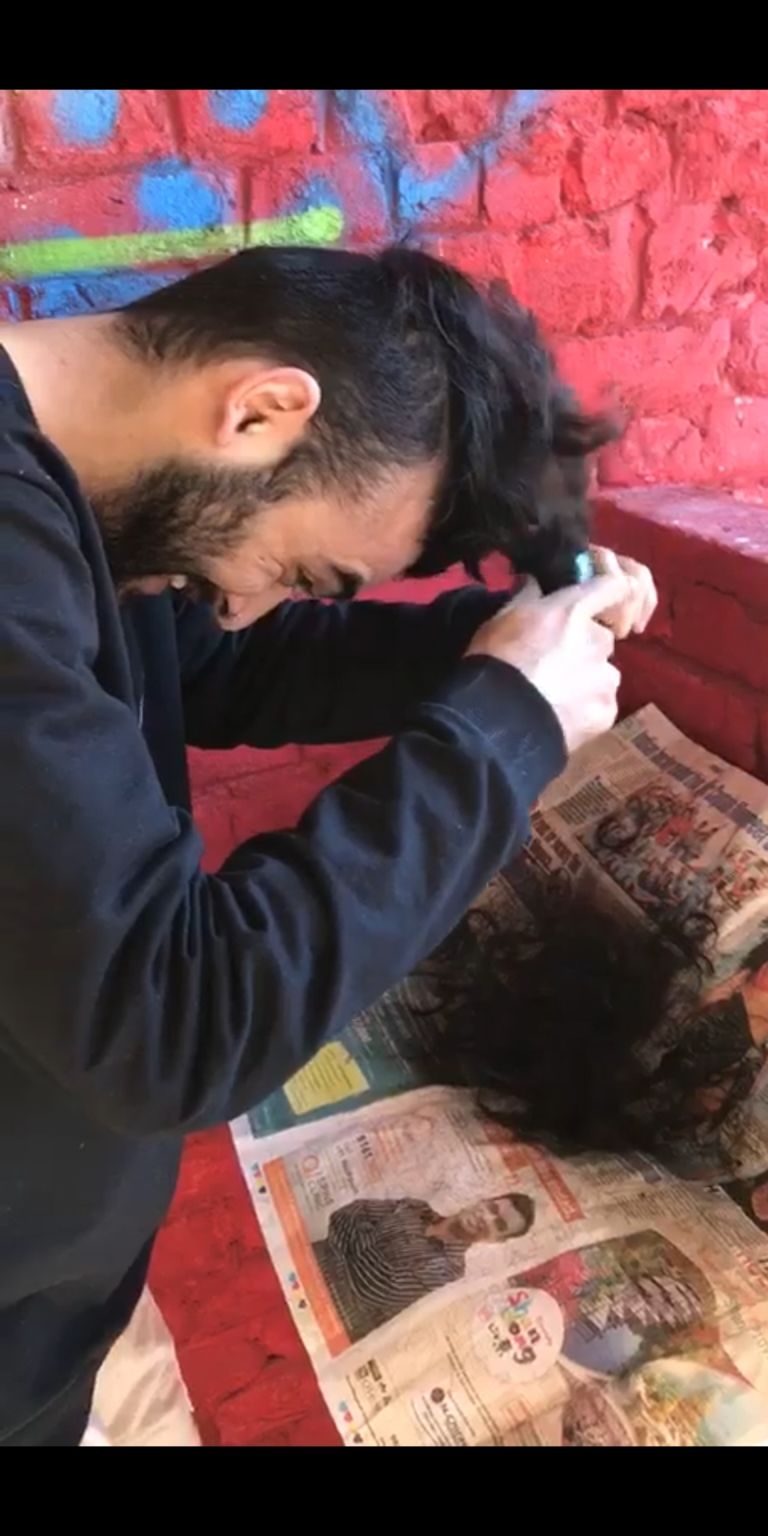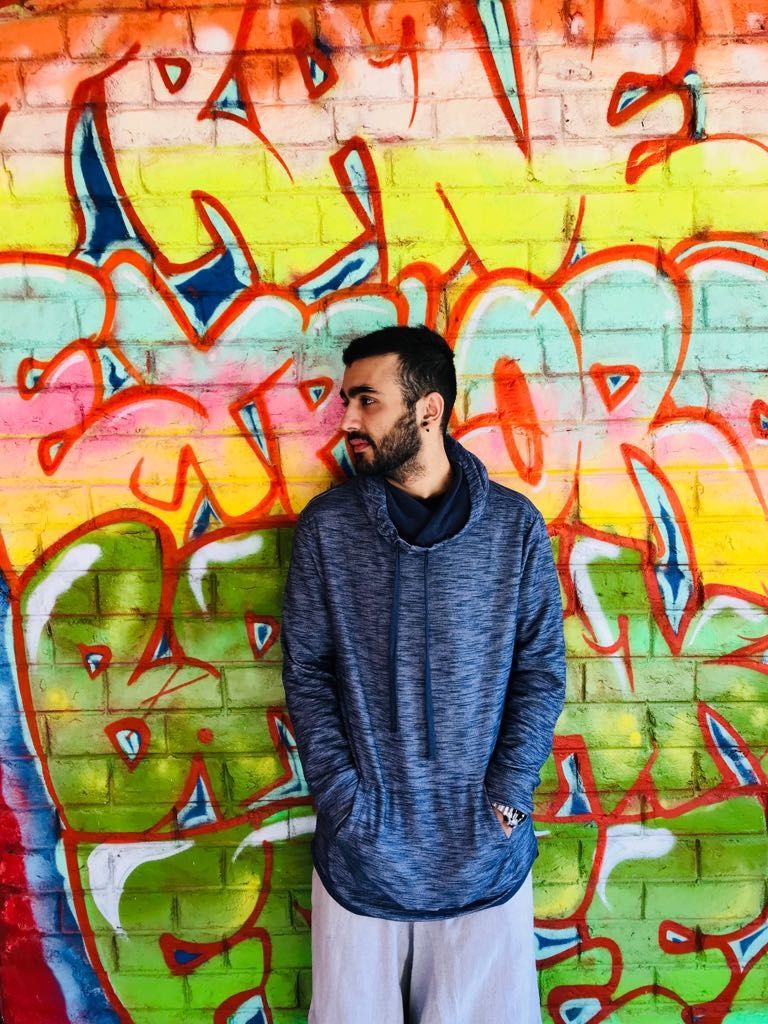 For the second day, we had already planned out to go Solang Valley because that is only the place we could find some snow. We left the place around 9 or 10 in the morning and it took us around an hour to reach because we were too busy in taking breaks in between and clicking pictures. Ohh I forgot to tell, Sanskar is a photographer and clicked amazing pictures of me on that trip.
We reached solang around 11 or something and started to find a place to eat because we were really hungry and we didn't have our breakfast. Riding on the snow, slipping after every inch we parked out motorcycle and got something to eat. Ordered a plate of fried rice and manchurian. After breakfast we started looking for a place that would be less crowded and we could sit there for a while and enjoy a little that we rolled before leaving the hostel.
We couldn't find any so we thought to take a little walk and trek the mountain a little bit. While trekking up we started to struggle on our breath because we were already at a good height. We thought to sit around and enjoy right here. Sat there for about half an hour and started to trek down. It was the first time I was trekking on the snow (even though one wouldn't call it trekking)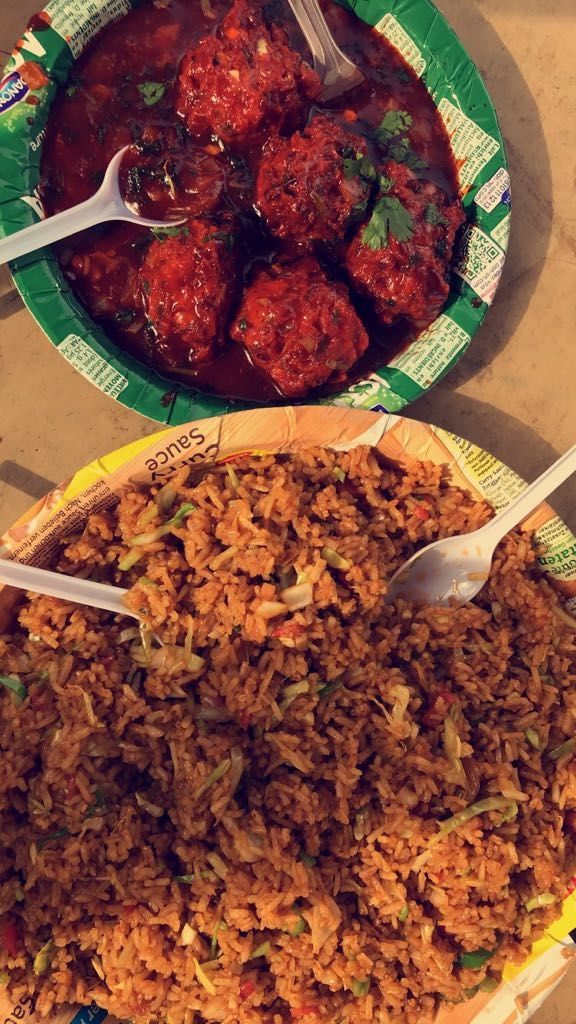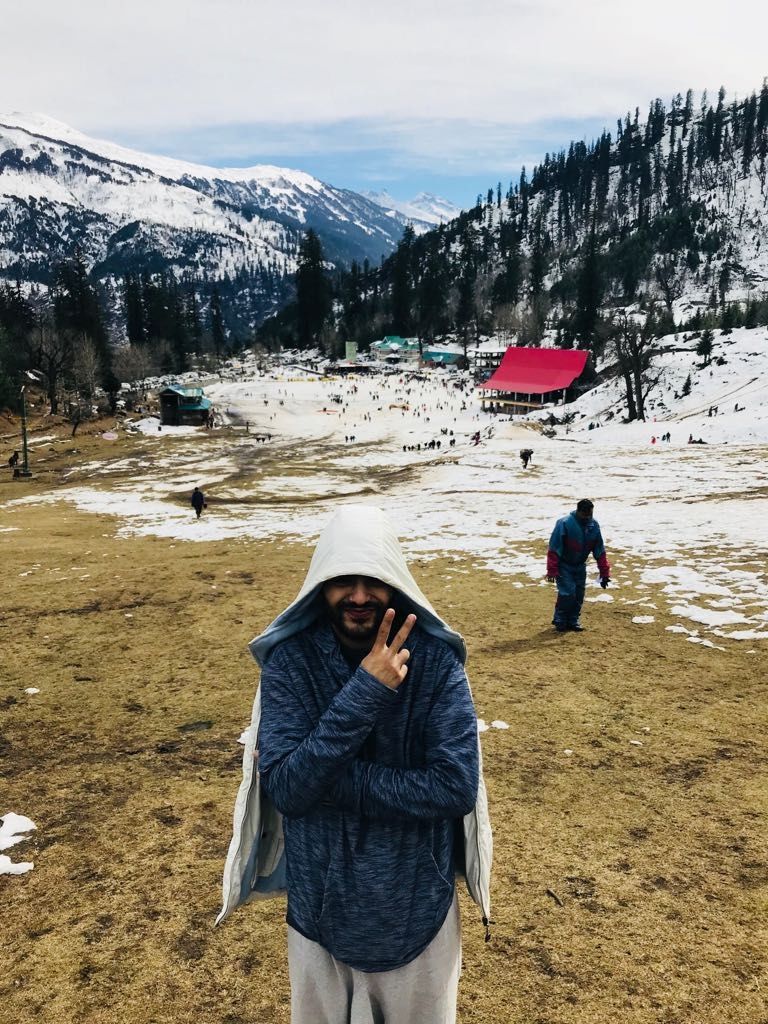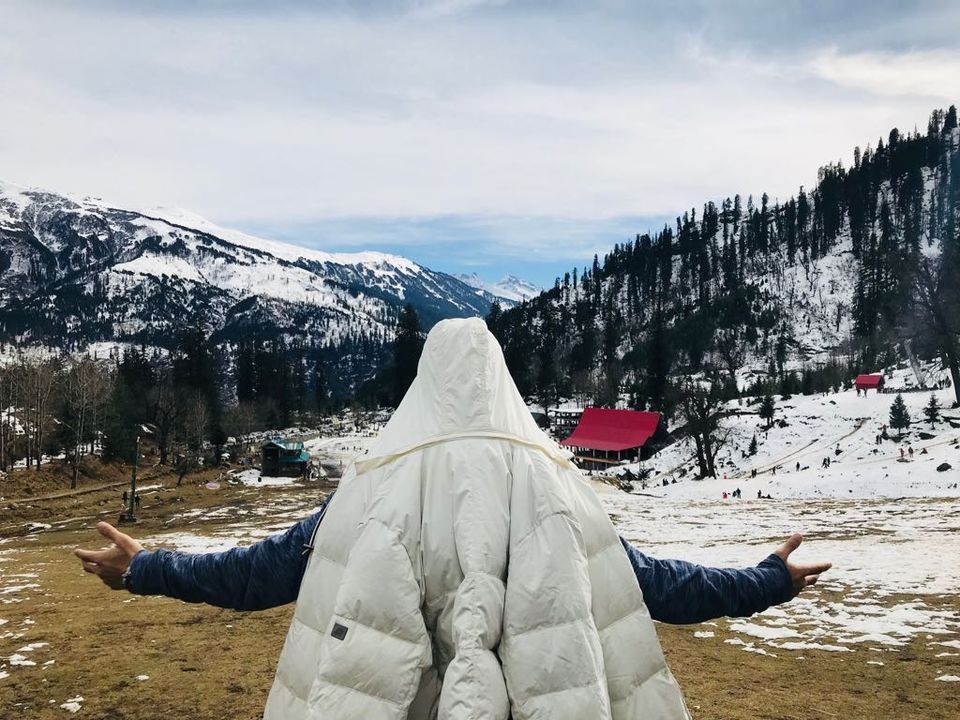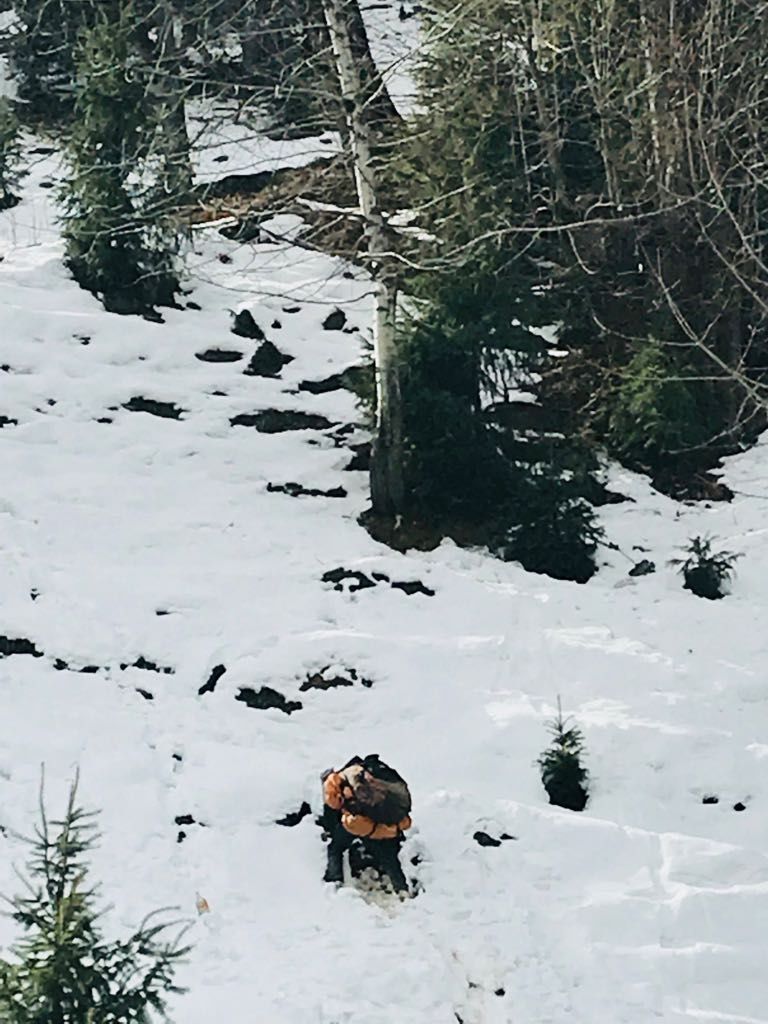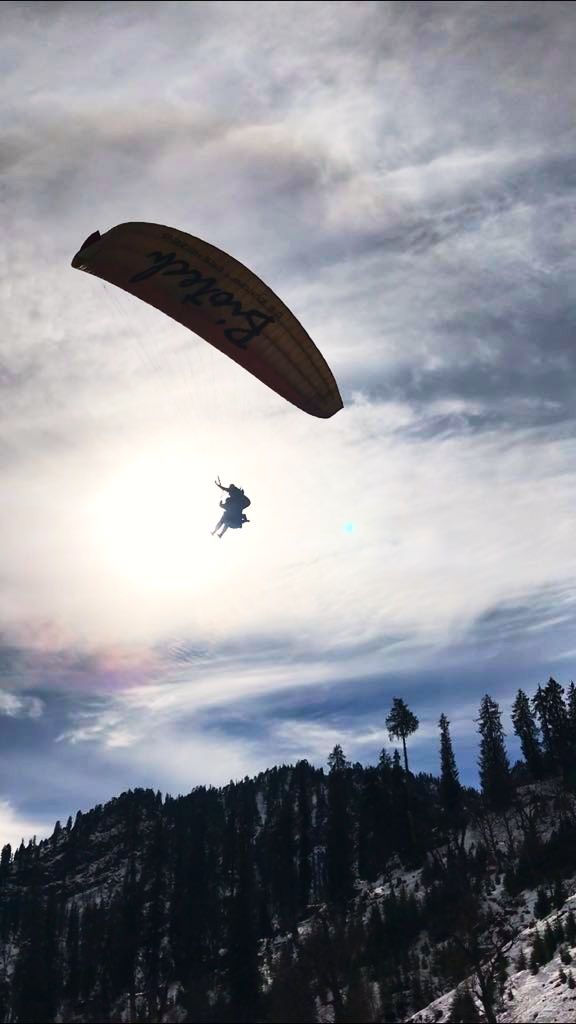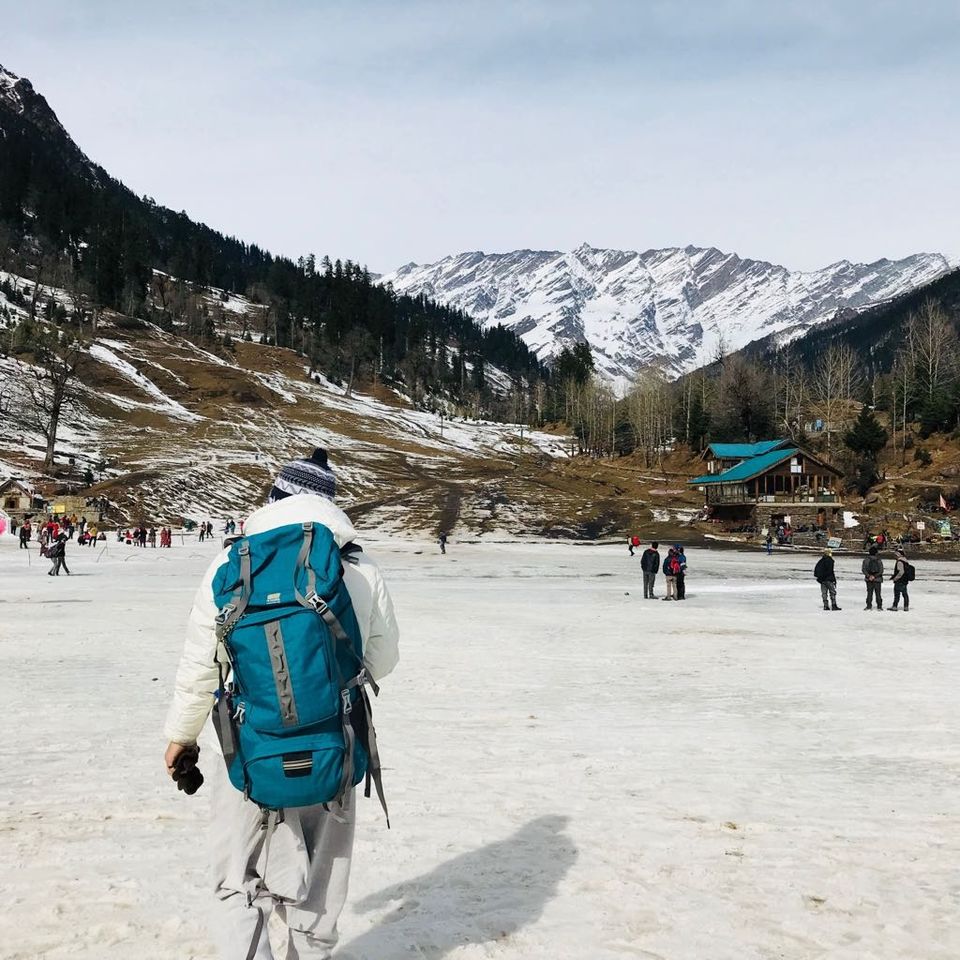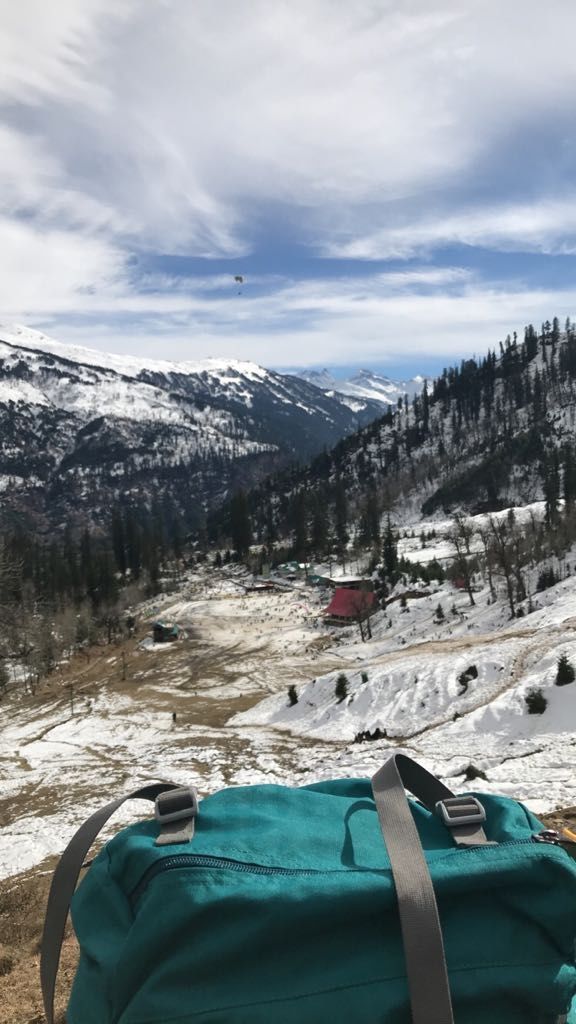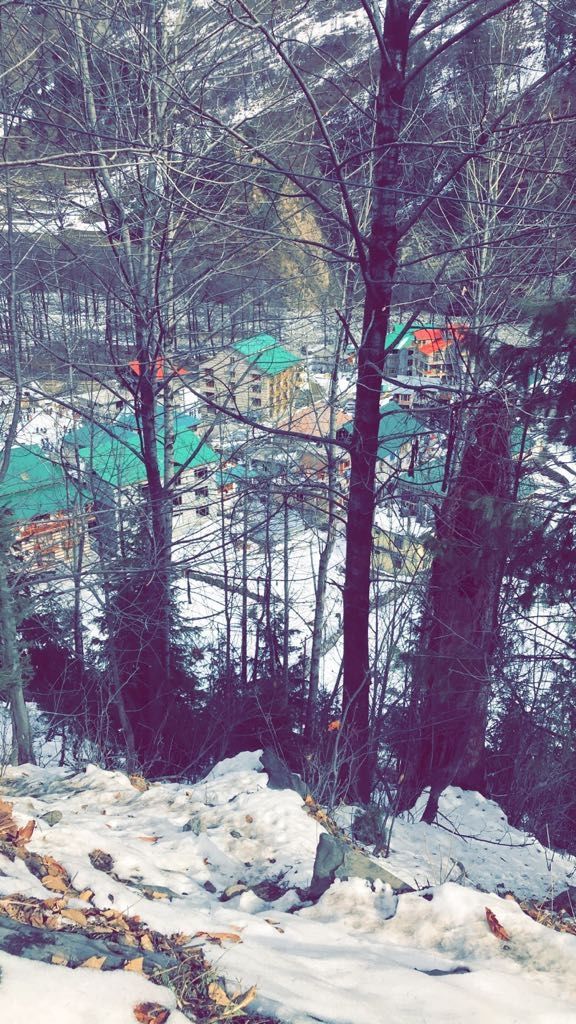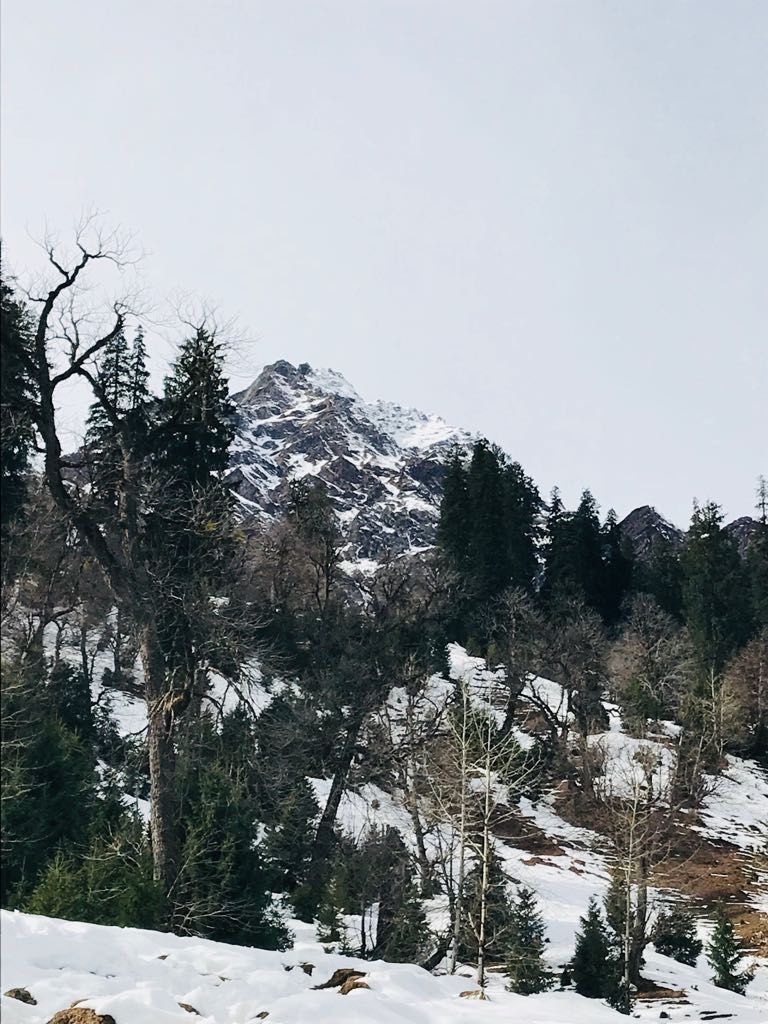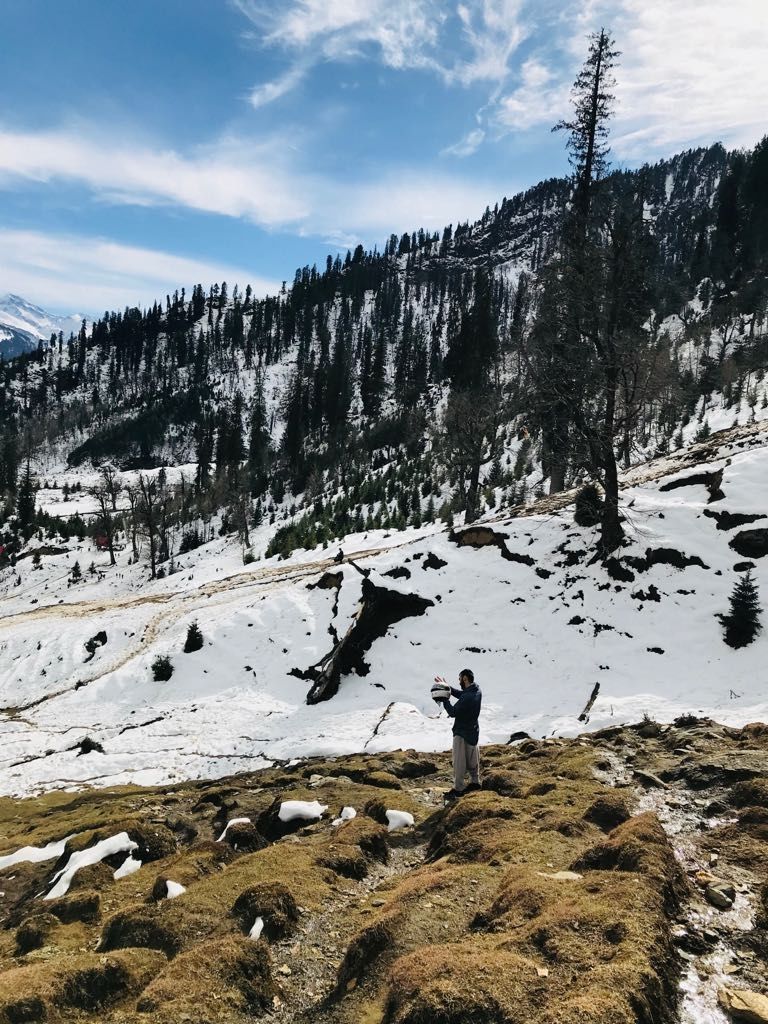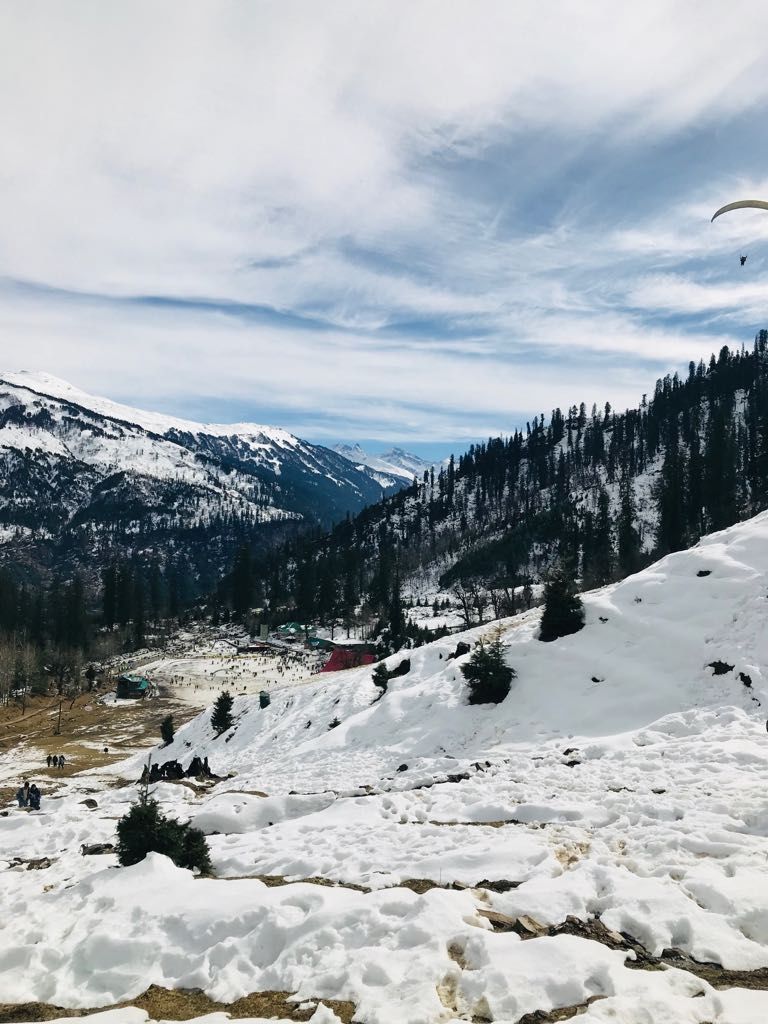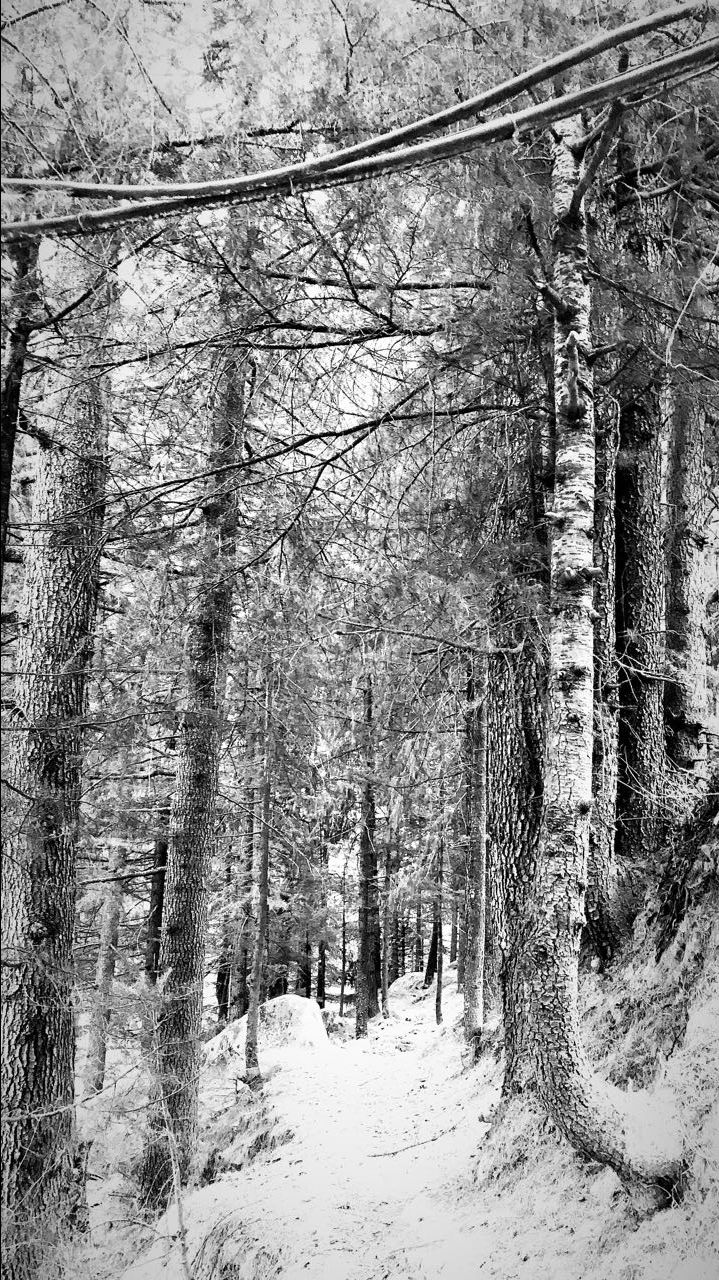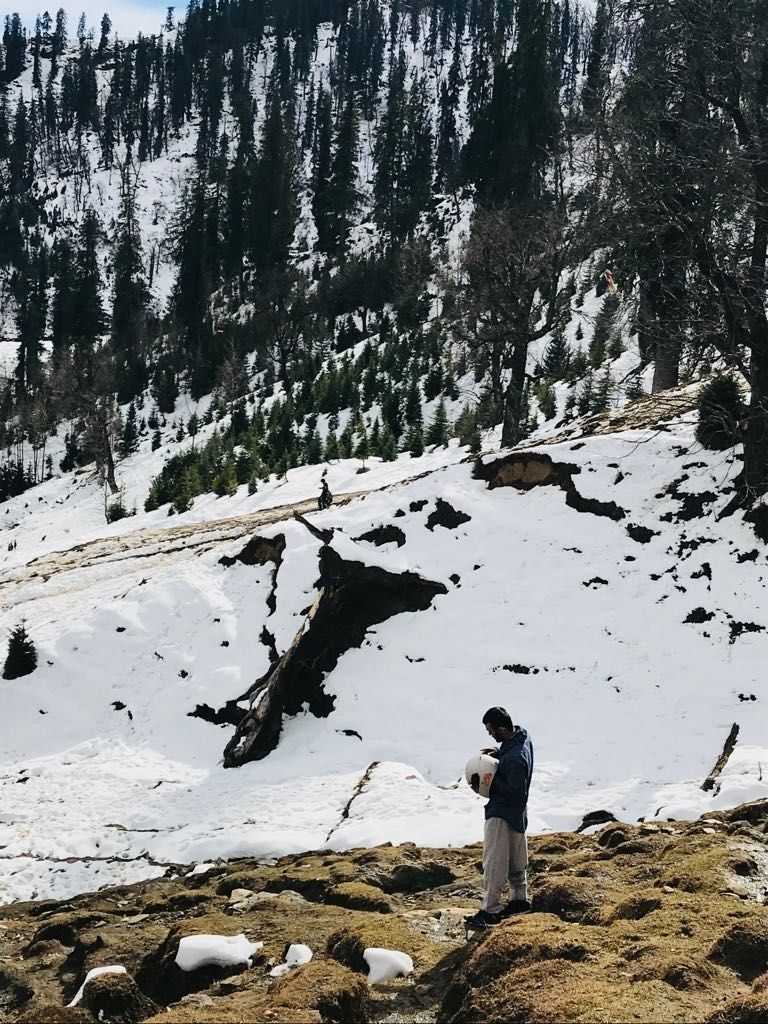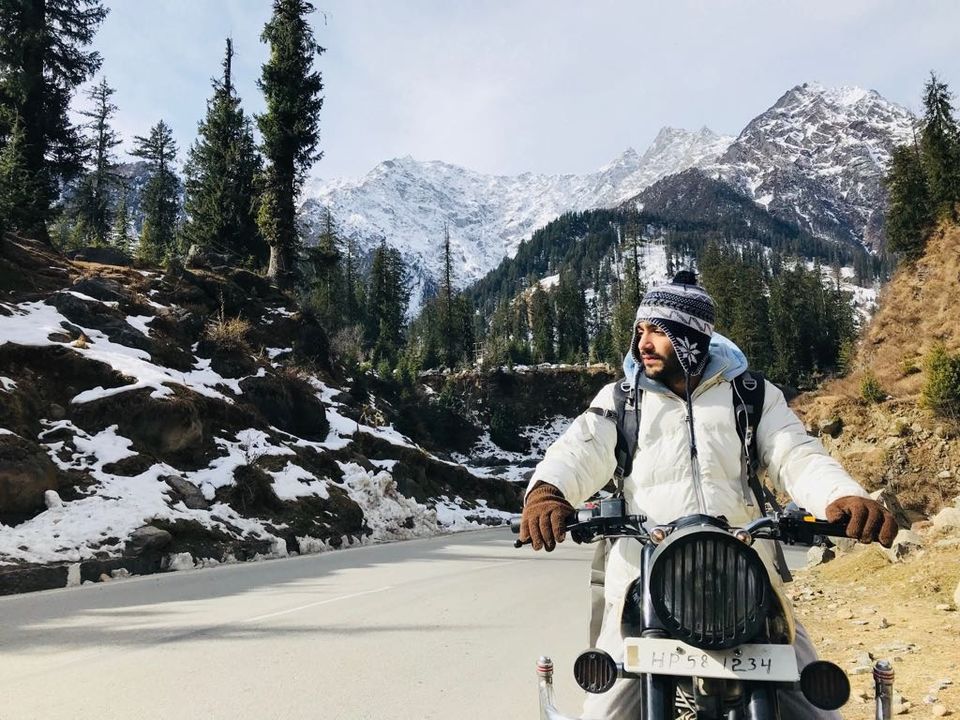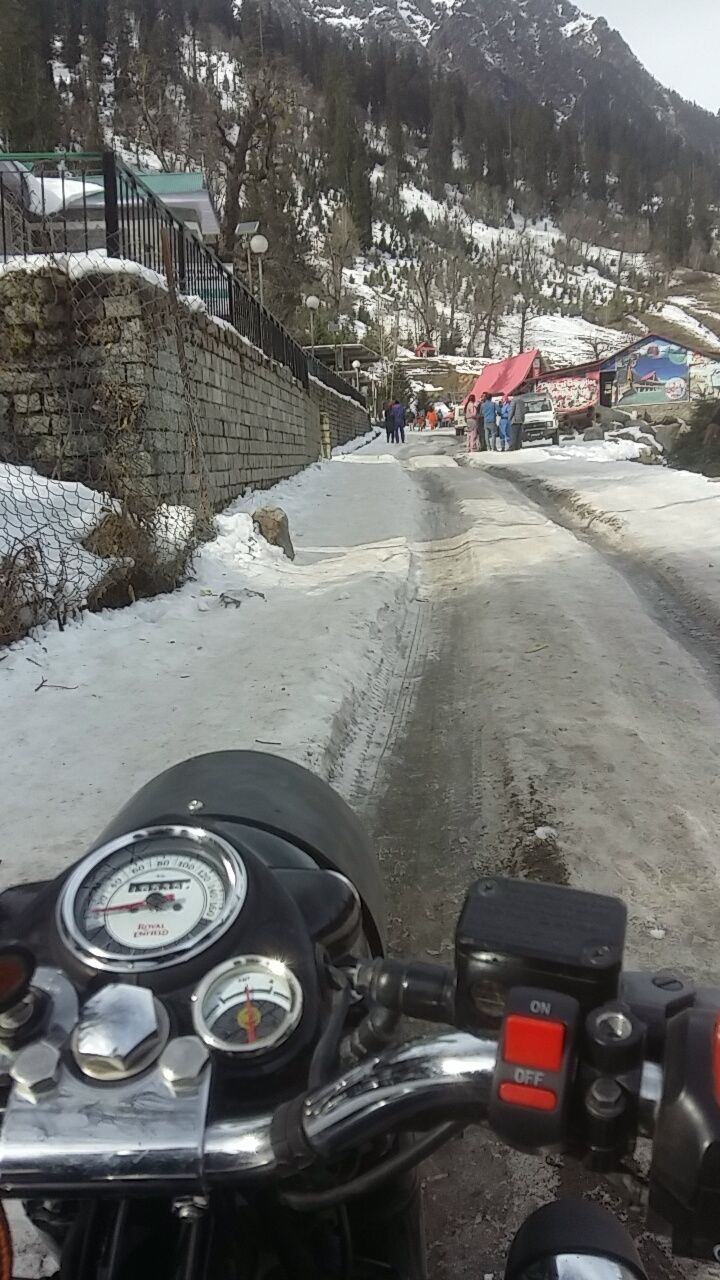 We reached the hostel around 3 or 4. Sat in the common area for a while and took a little sleep too. It was evening when we thought to take a little bike ride and explore some more cafes. We ordered a pizza, momos and some beer at The Johnson's Cafe.
After that, we headed back to our dearly hostel and had some alcohol which was left last night. Though we didn't get drunk like last night obviously due to lack of alcohol but surely had fun.
Again, we decided to head out for dinner. Even late than last night. Lol. Where we managed to find a cafe which was open till late night (forgot the name). We order burger, sandwich and some more items. Sat there till night, watched match with them and left when we were asked to. Lol.
Headed back to the hostel, and slept.
Next morning we had nothing to smoke up so we asked some foreigners who were staying with us for some cream. And we got some...
Smoked it up, and then it was time to say good bye. I had my bus booked for Delhi. We surely said good bye on a good note (or may be good roll). Haha!!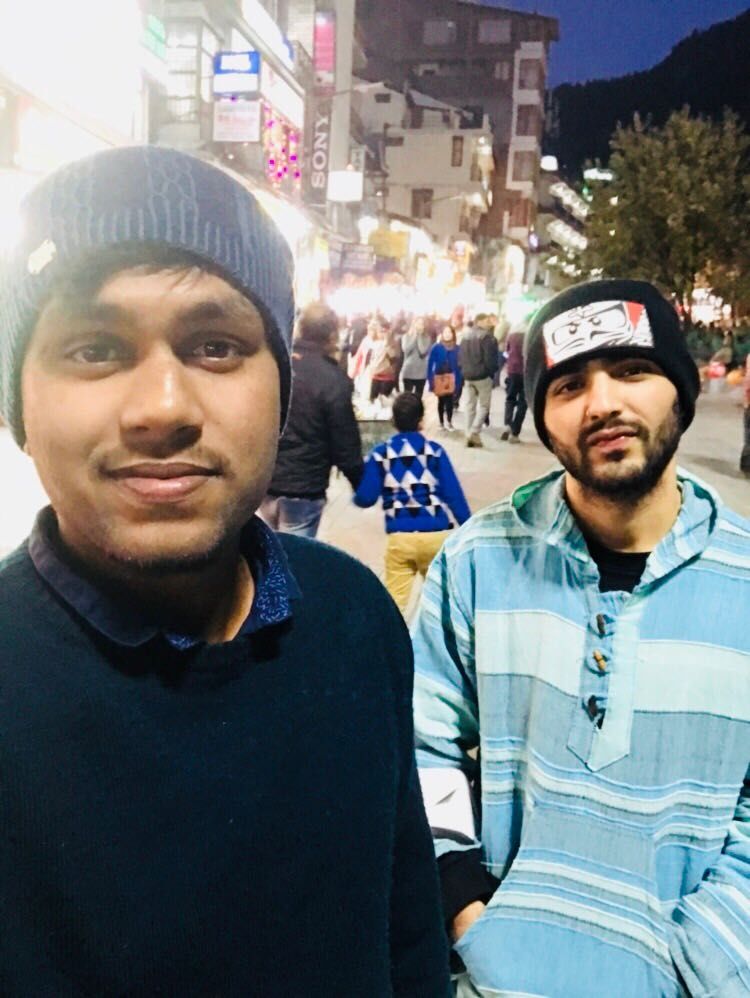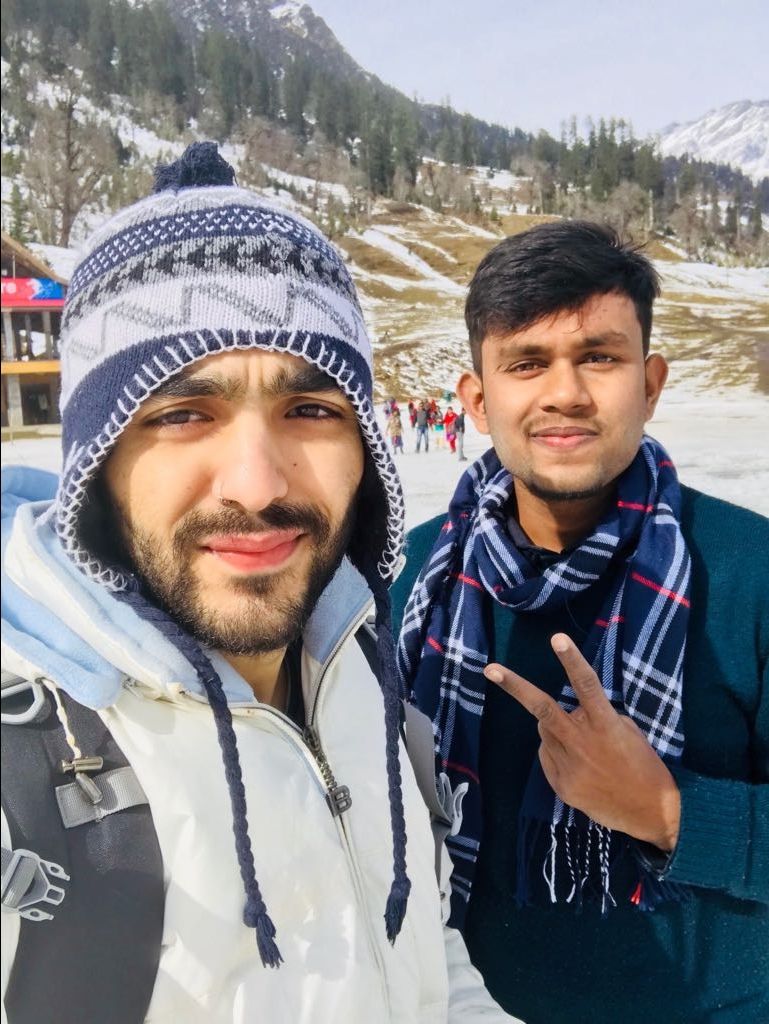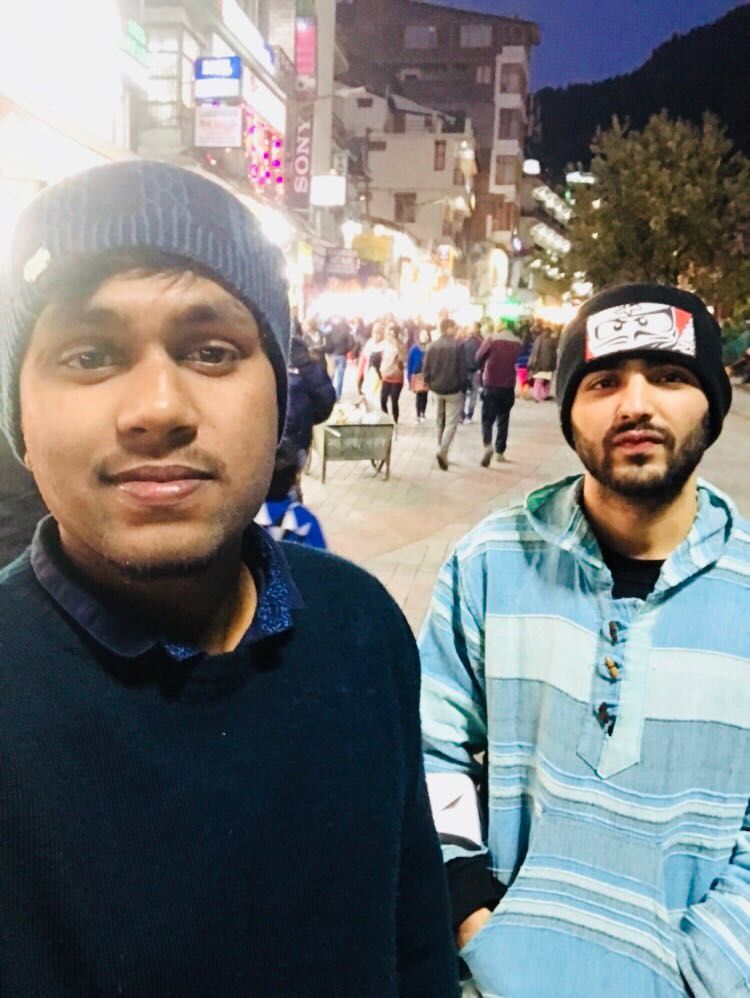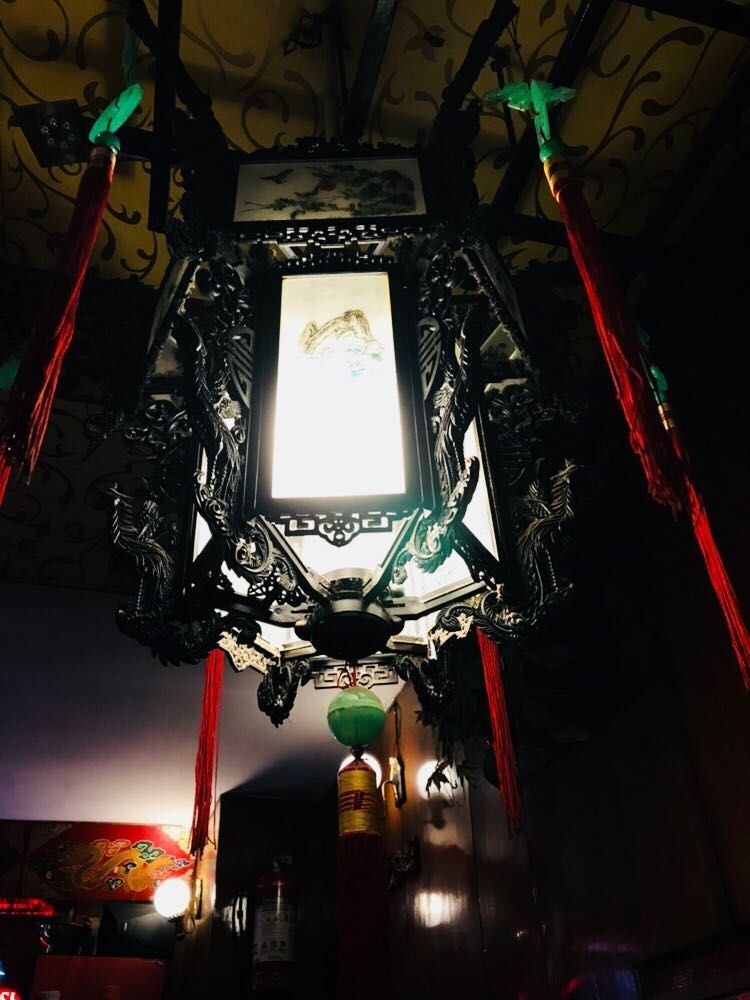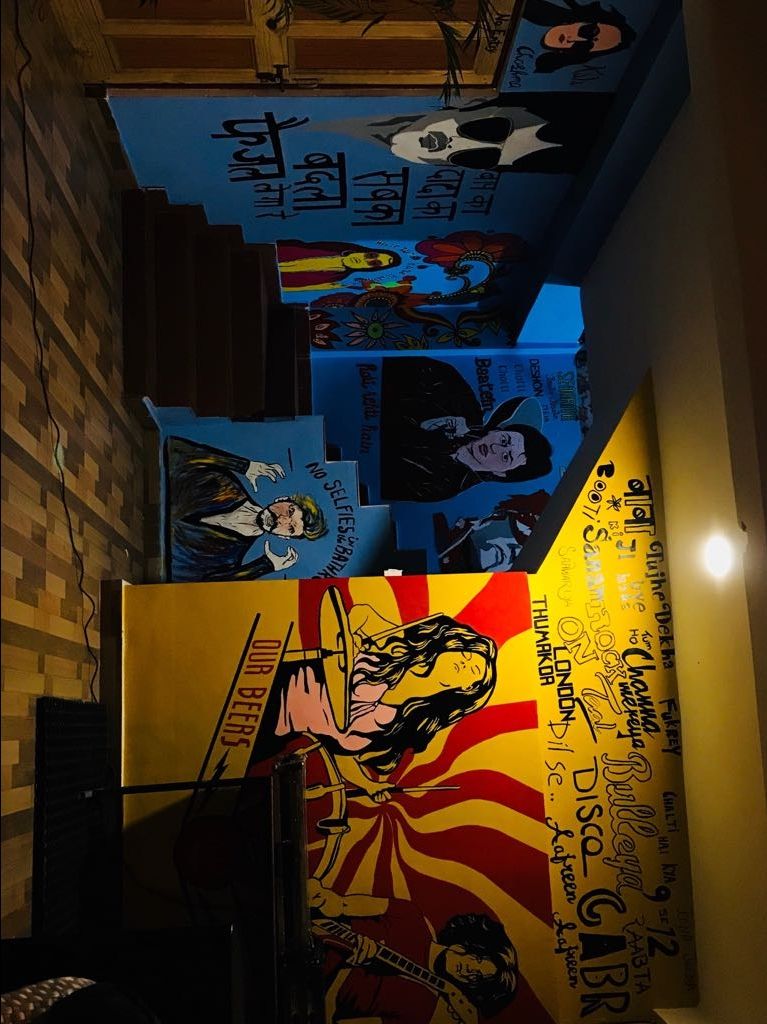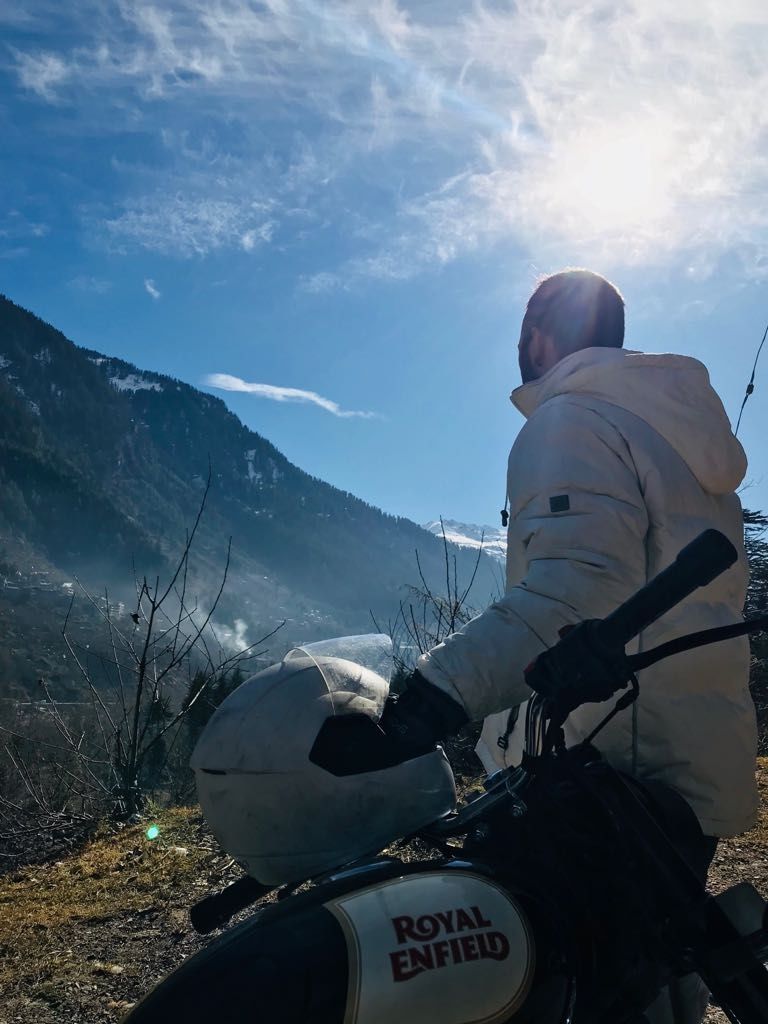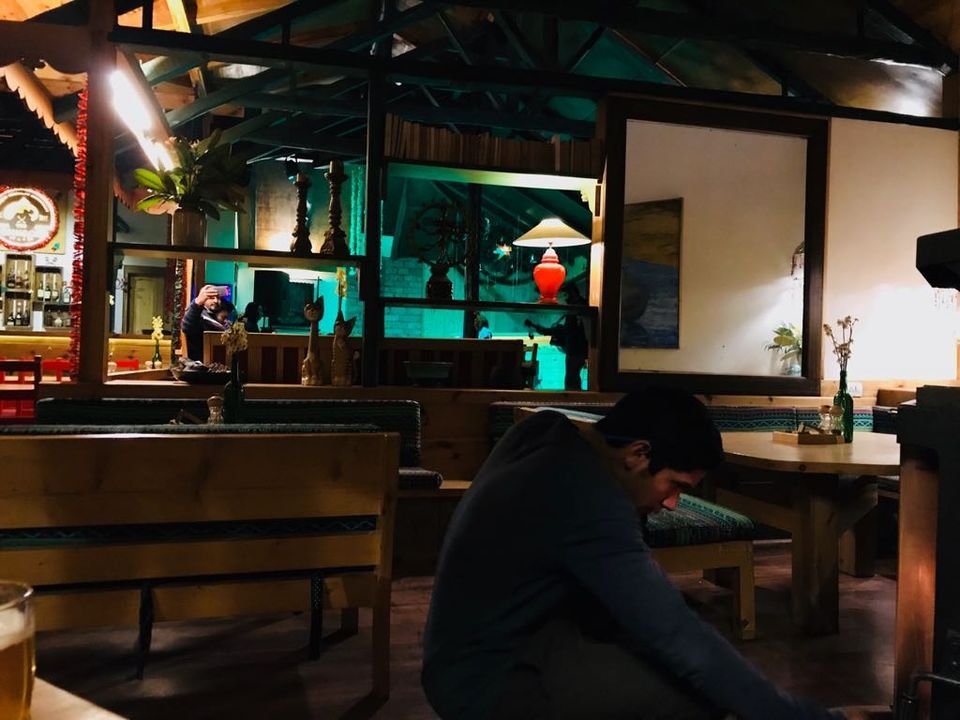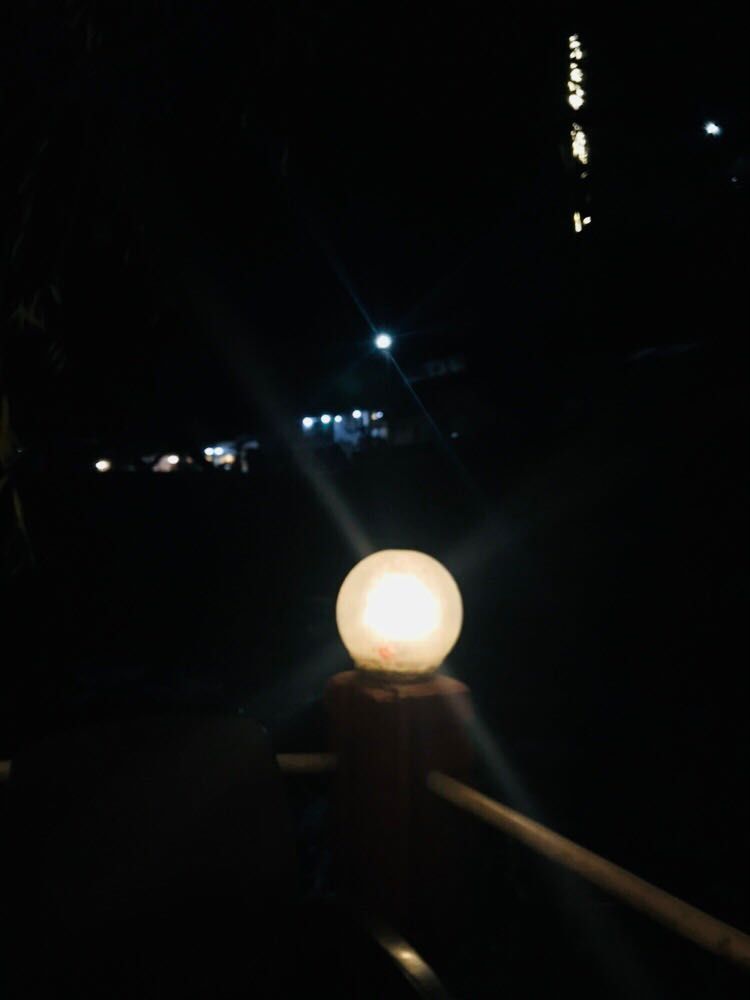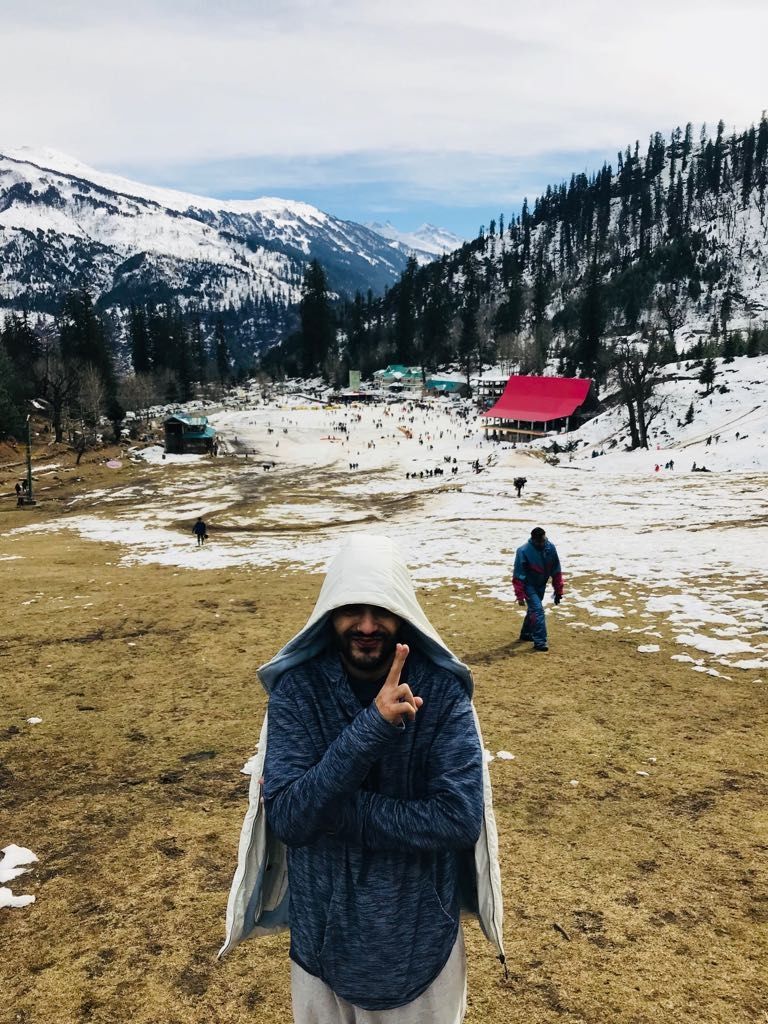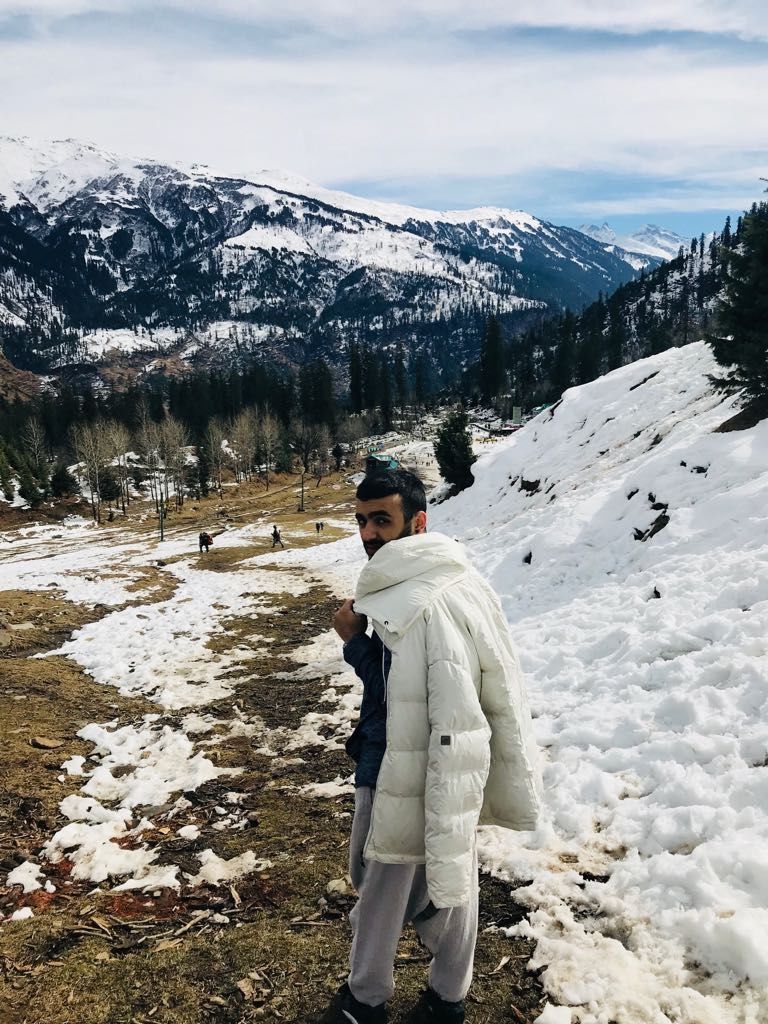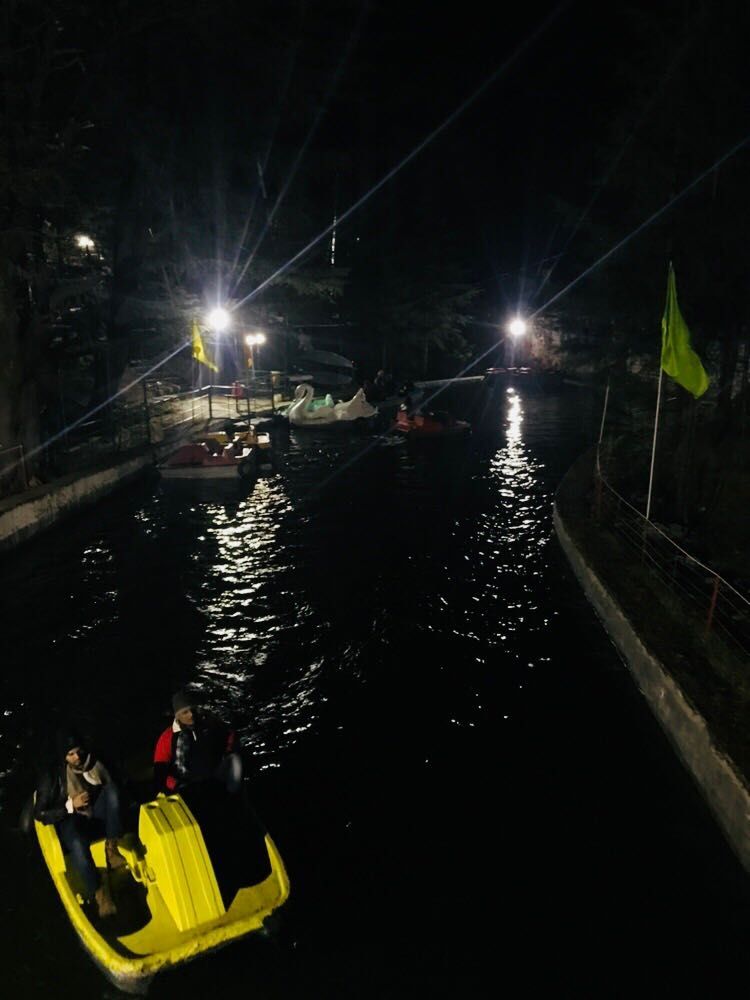 also, it was kind of the most luxurious trip I had in last two years. Actually surely the most luxurious one in last two years now.