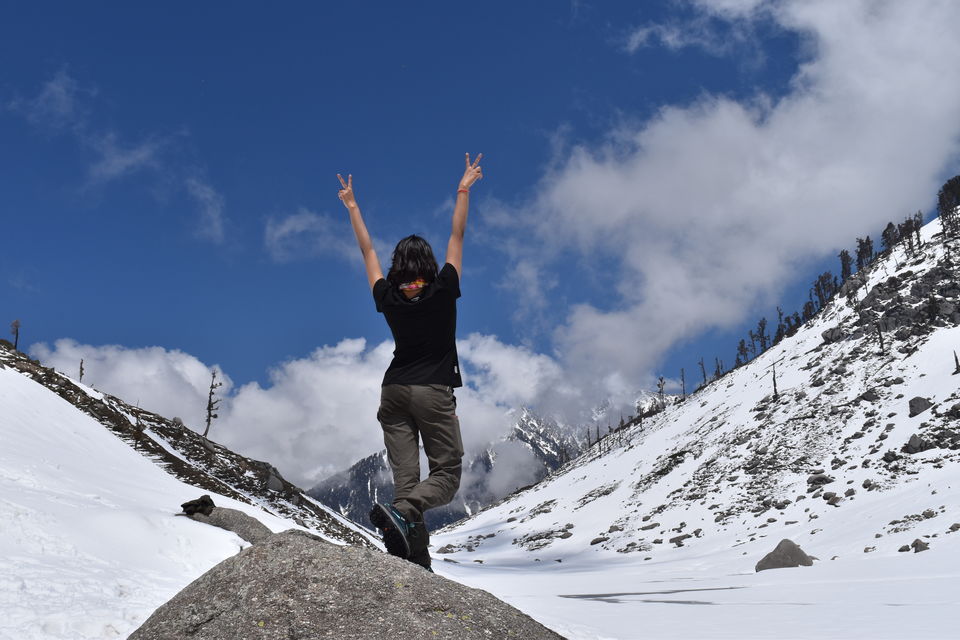 Would you expect snow-clad trails in the month of April on a 10,000 ft trek? No, right? Neither did I.
Kareri is hands-down my best trip so far for many reasons. It was my first full-fledged trek, I saw snow for the first time, I got to trek in the snow and most importantly, I never camped under the stars in the middle of the mountains before.
When we reached our destination, I was insanely happy that I made it to the top without any goof-up and proud that I have my pahadipana intact even though I am born and raised in the city. The view was a bonus, of course like a cherry on top of everything that happened till then. It was breathtakingly beautiful.
Let's get into the technicalities and chronology of the journey.
Day 1: Delhi - Dharamshala - McLeodganj
On a Tuesday evening, we took a bus to Dharamshala from ISBT Kashmiri Gate. It was a fun journey as always, familiar routes, regular stoppages (yes, Amrik Sukhadev was one of them), khusur pusur in the bus, small power naps and a long wait for the destination to arrive.
We reached Dharamshala the next morning and day 1 officially started. We booked a taxi from Dharamshala to Mcleodganj that cost us 200 bucks. You can take a bus also that's up to you.
Tipsy Note: When your taxi turns left from the bust stop the view is just mesmerising. No matter how many times I have been to McLeodganj it always fascinates me.
We reached Mcleodganj in 15-20 min and started the room hunt for our hotels were not prebooked, unlike our buses. We found a decent stay near Main Square.
Tipsy Note: If you want decent hotels on reseaonable prices, I suggest you look for something on Bhagsunag Road. they are comparatively cheaper to ones near Main Square.
We got ready and left our hotel to visit the Bhagsu Fall and Shiva cafe the first day but it was raining cats and dogs that we dropped our plan midway. We had momos and maggi somewhere on Bhagsunag road at a roadside thela and decided to go back to our room and sleep.
Tipsy Note: A good night's sleep is important prior to a 12 km trek the next day.
DAY 2: Mcleodganj - Dharamshala - Kareri Village - Reoti
We woke up early in the morning and packed our bags and were ready to leave. We booked a taxi to Dharamshala because we had to catch a 9 am bus to Ghera as there is no direct bus to Kareri Village. Aaaand WE MISSED IT.
We had to take a taxi to Kareri Village that cost us INR 1200. It's a bumpy ride with some breathtaking views. Our driver voluntarily stopped by, seeing us so mesmerised by the view. We took some photographs along the way, I'll attach them below.
Tipsy Note: If you are by taxi then please take a stoppage or 2 along the way for some Insta worthy pictures.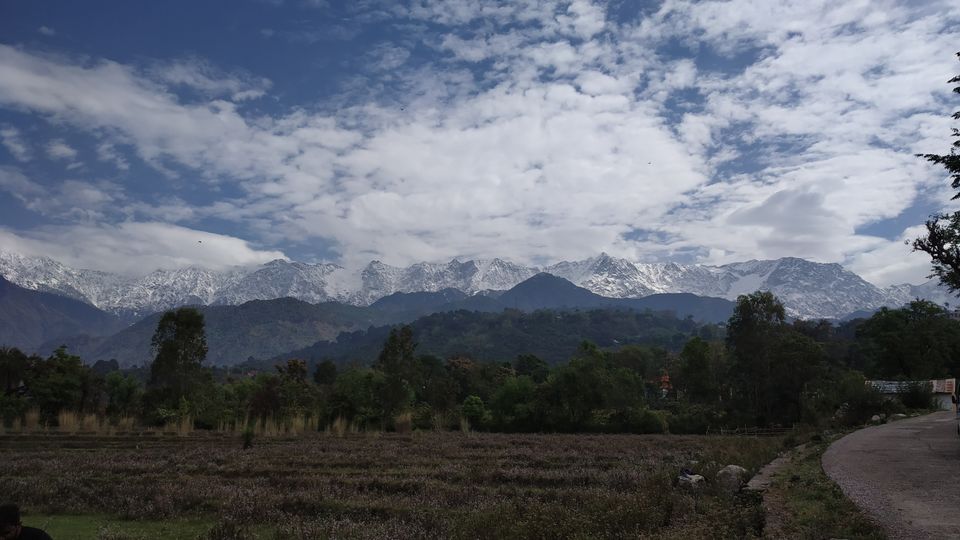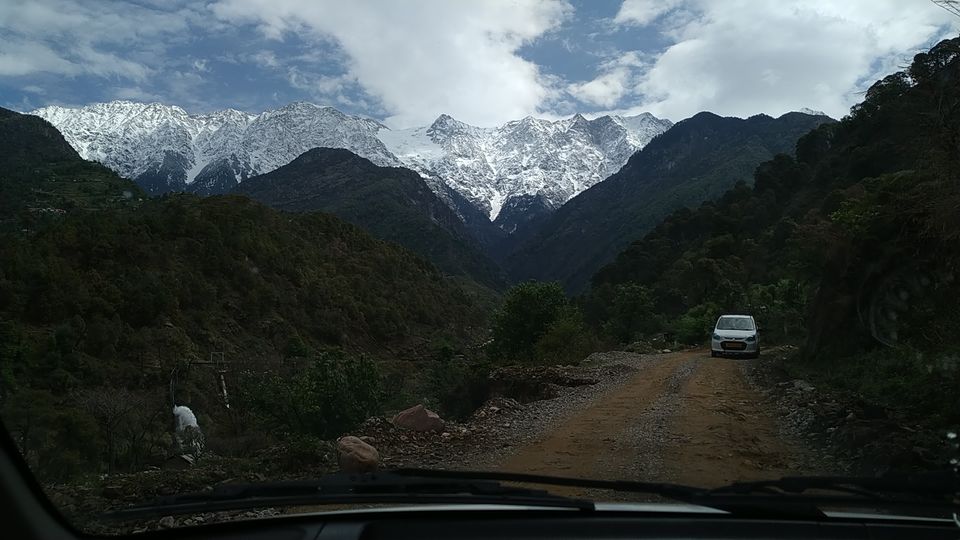 It was some 30 km journey that took us almost 2 hours to reach our destination, as the roads were not friendly. We had lunch, chai and a breather for 30-40 min and were ready to start our trek uphill around 1 pm.
The trail was beautiful with a perfect mix of everything. Read captions of the pictures for details.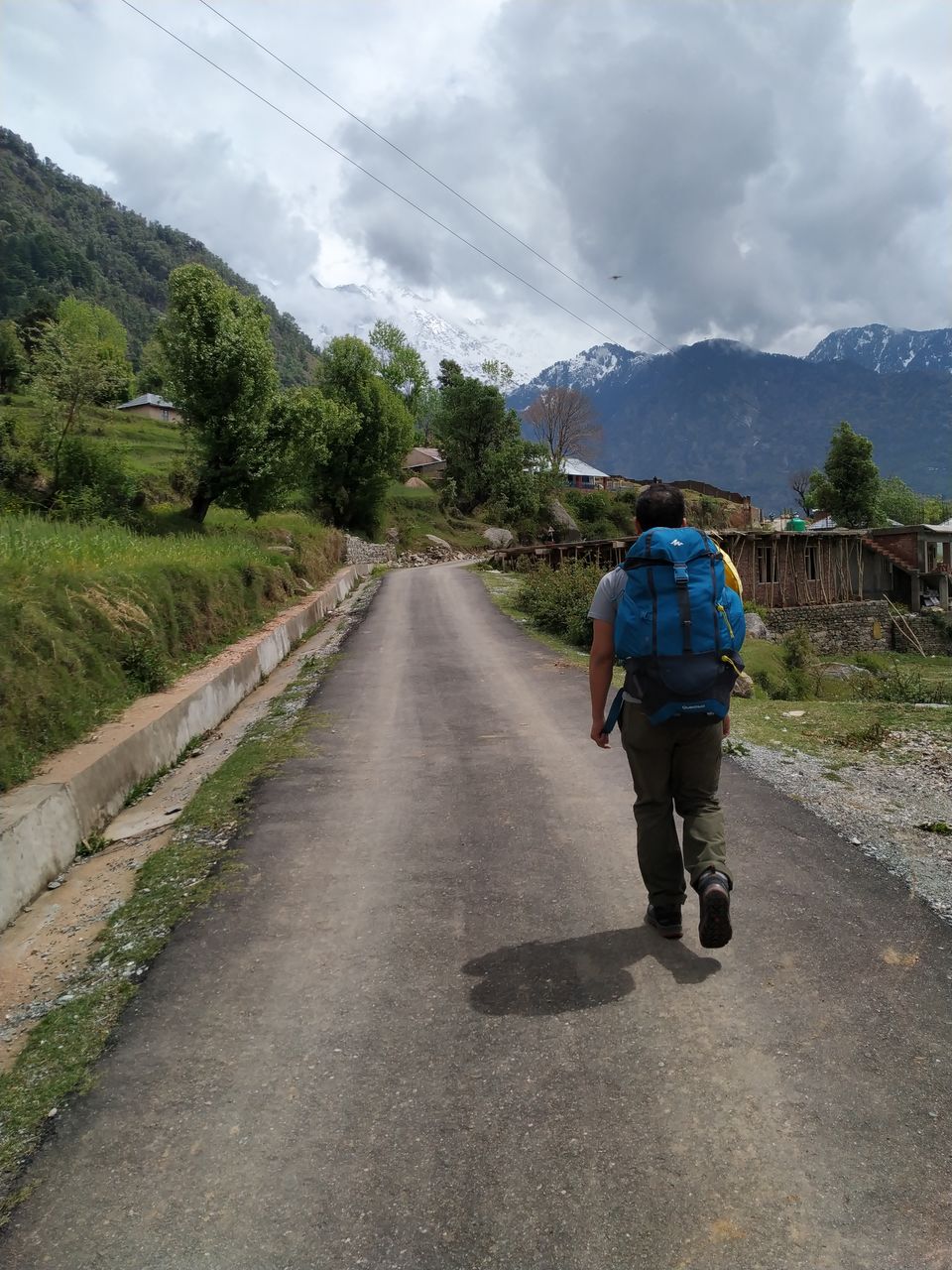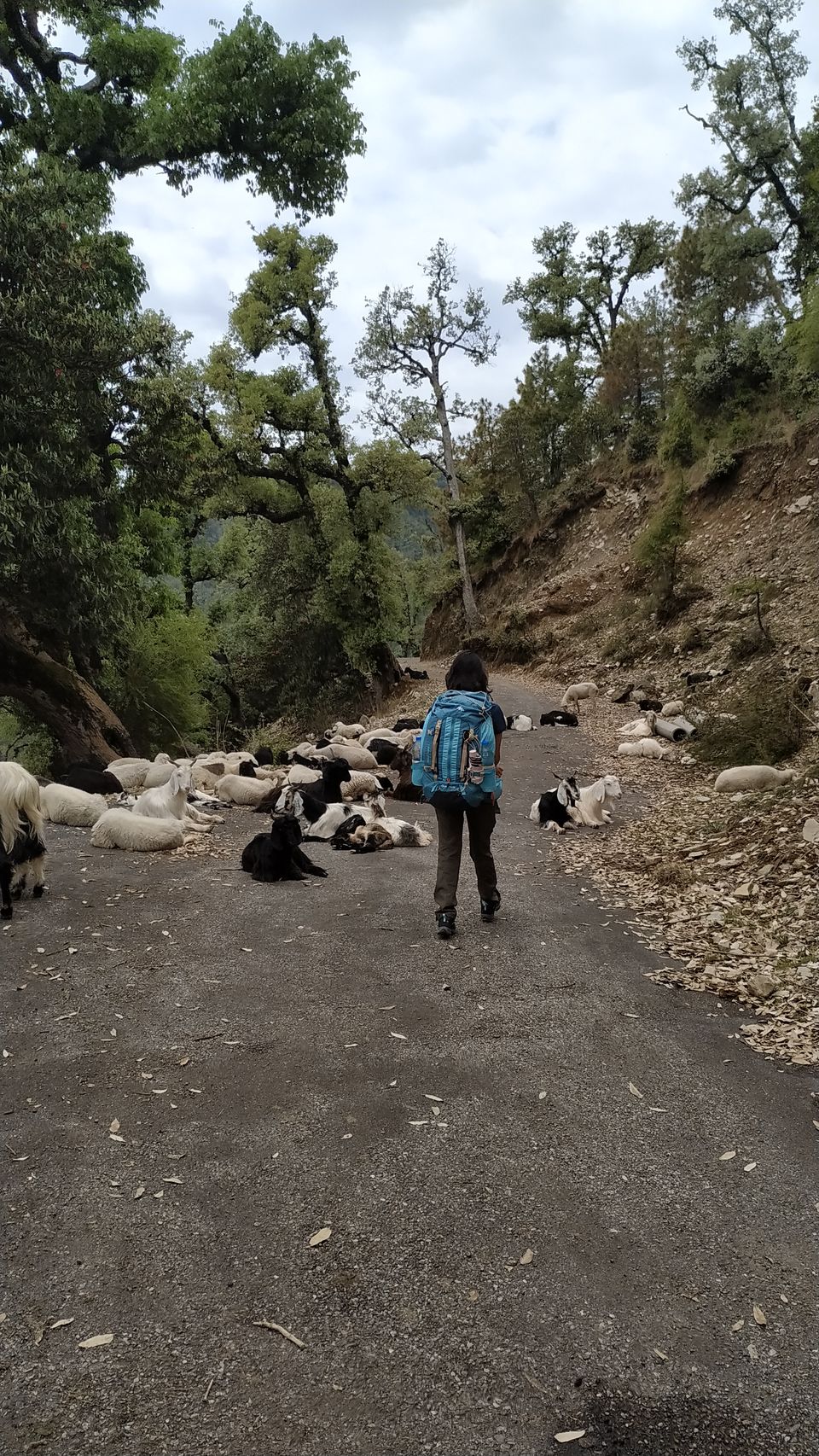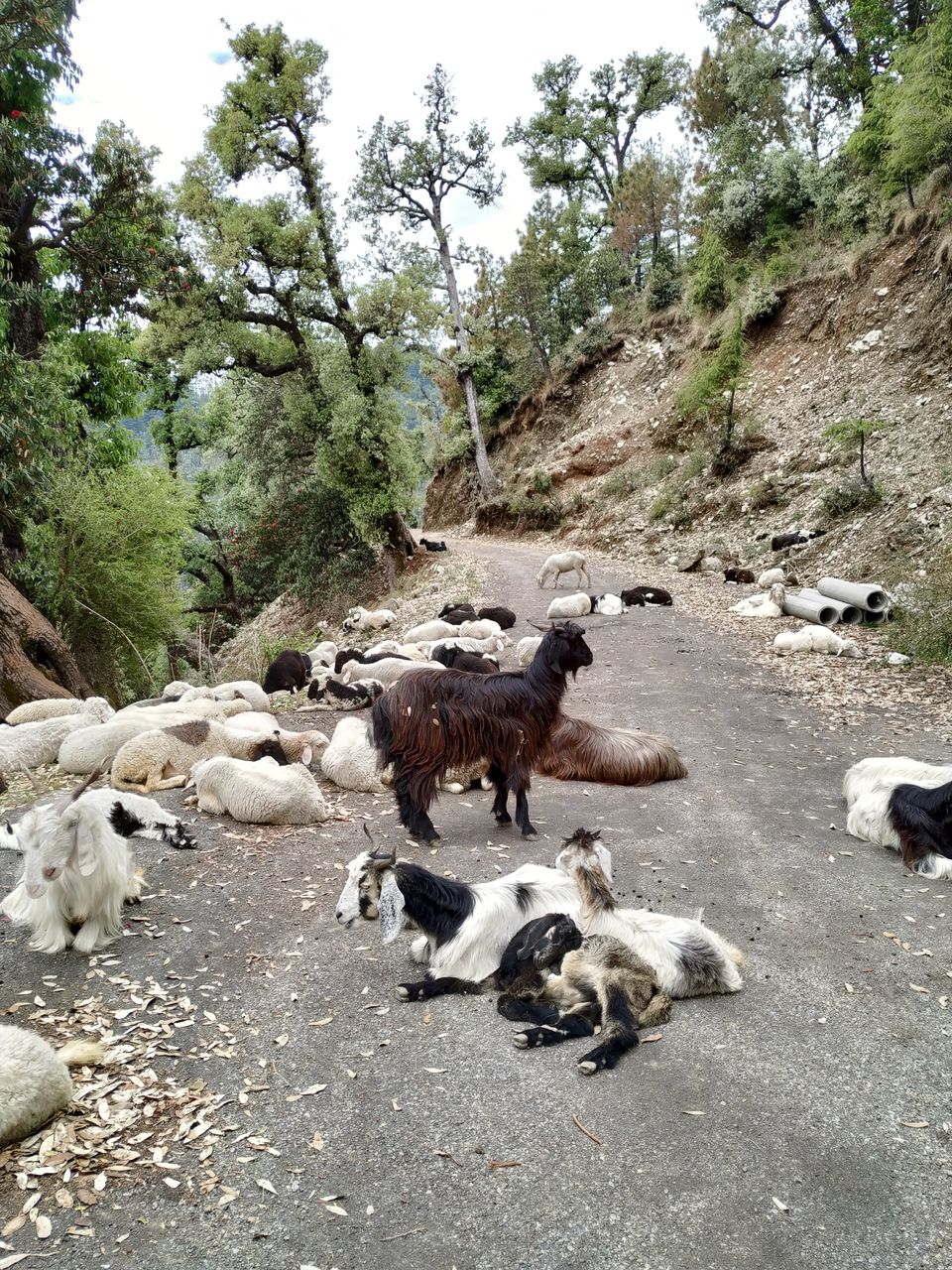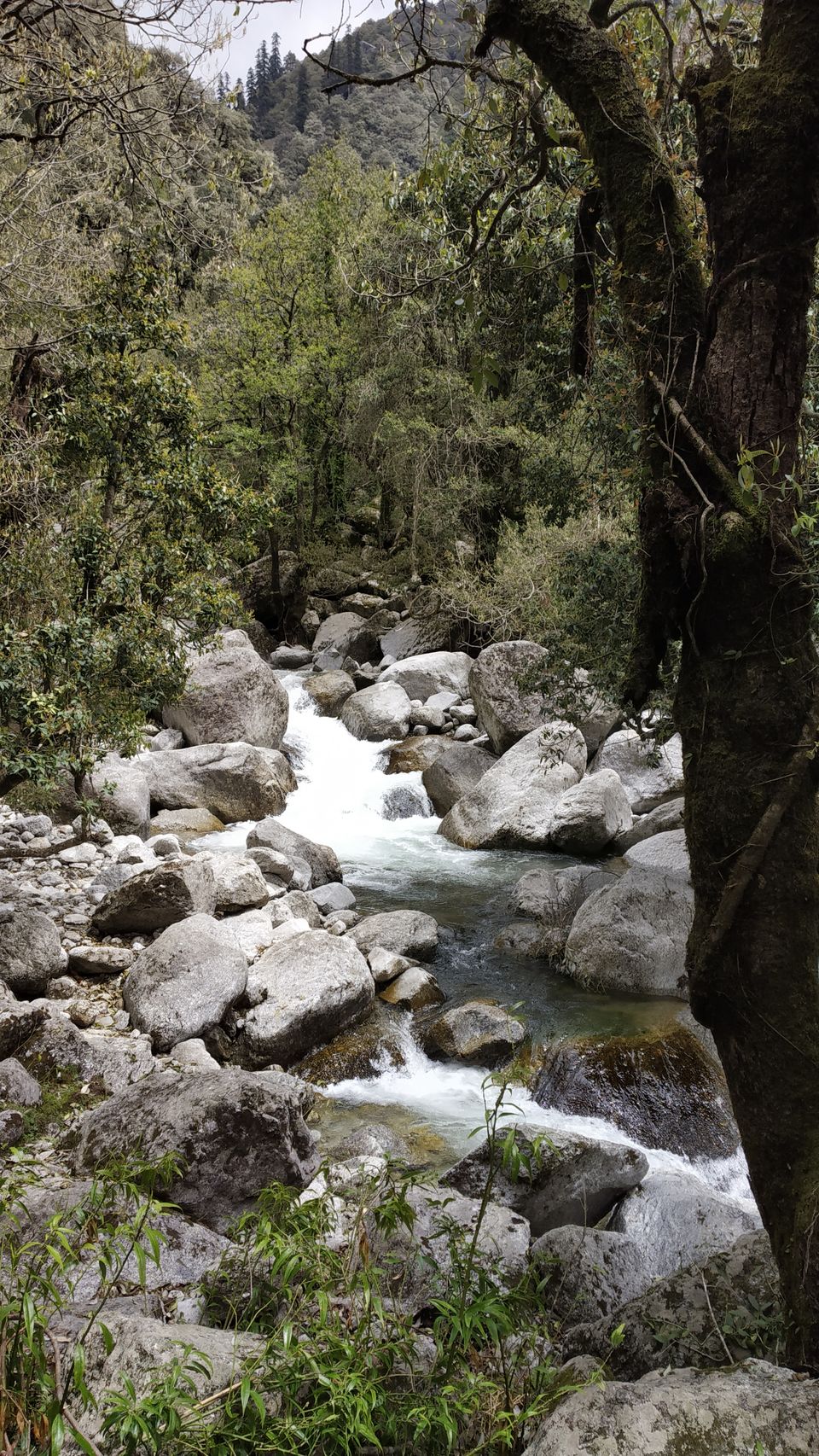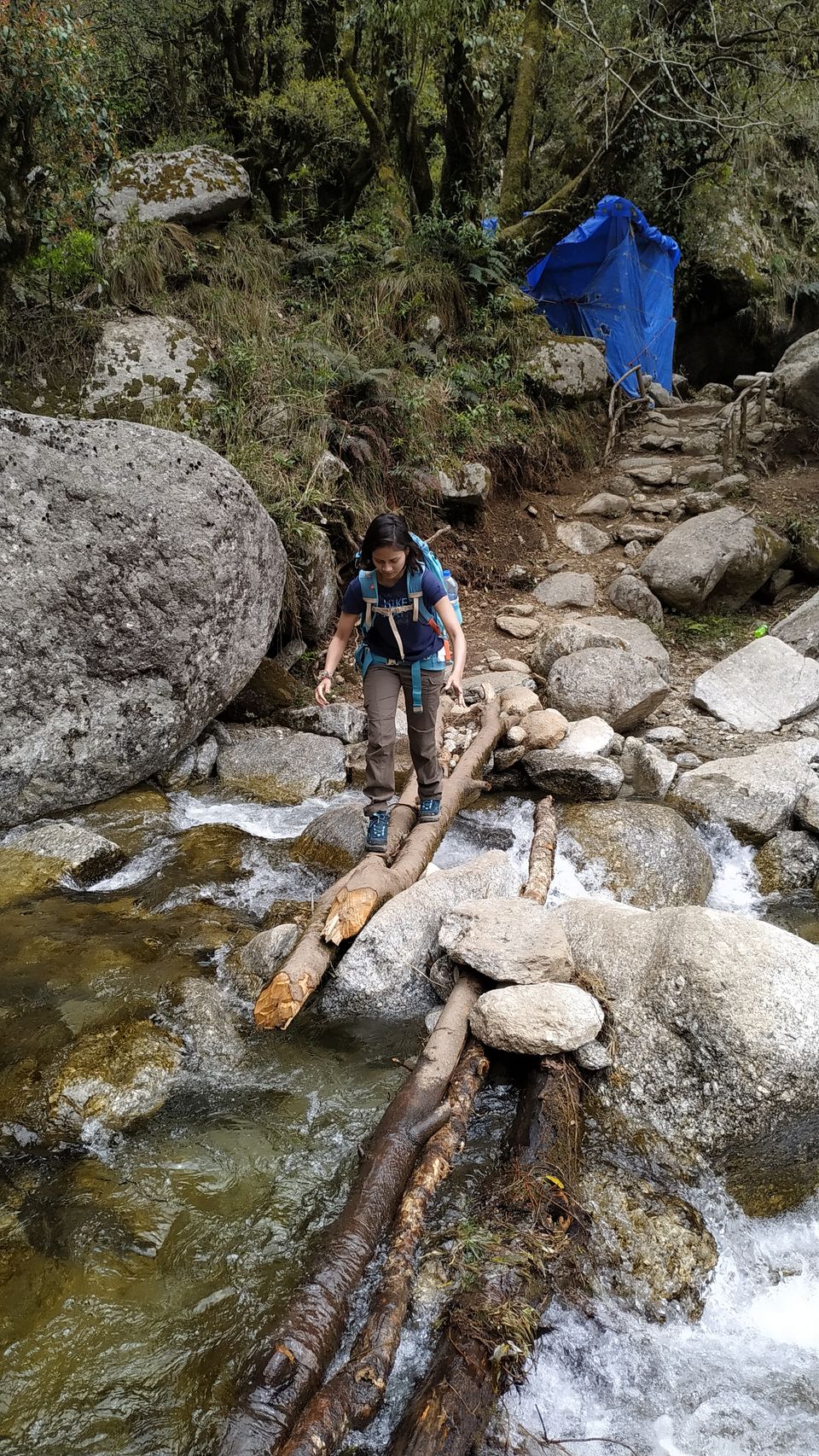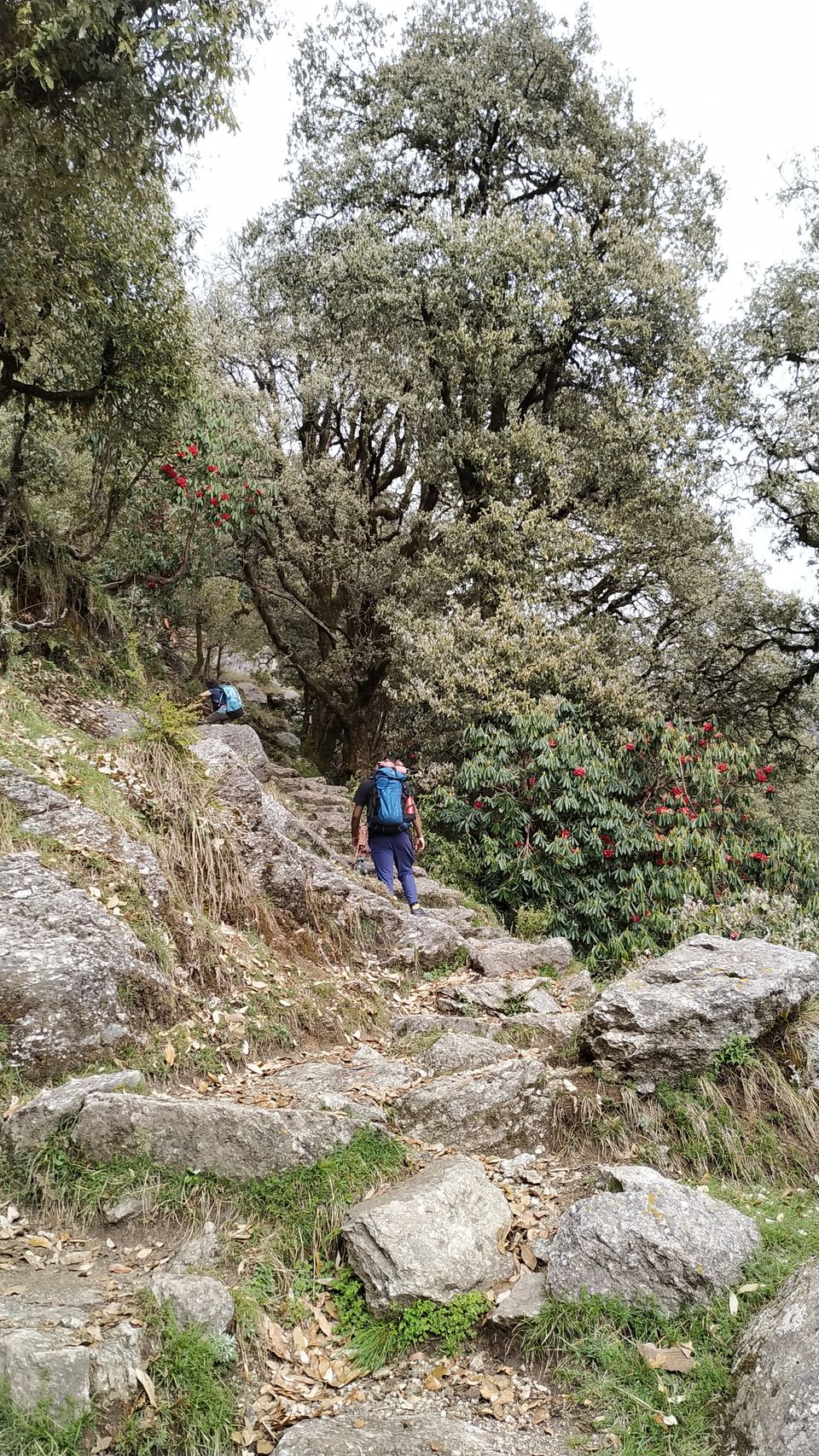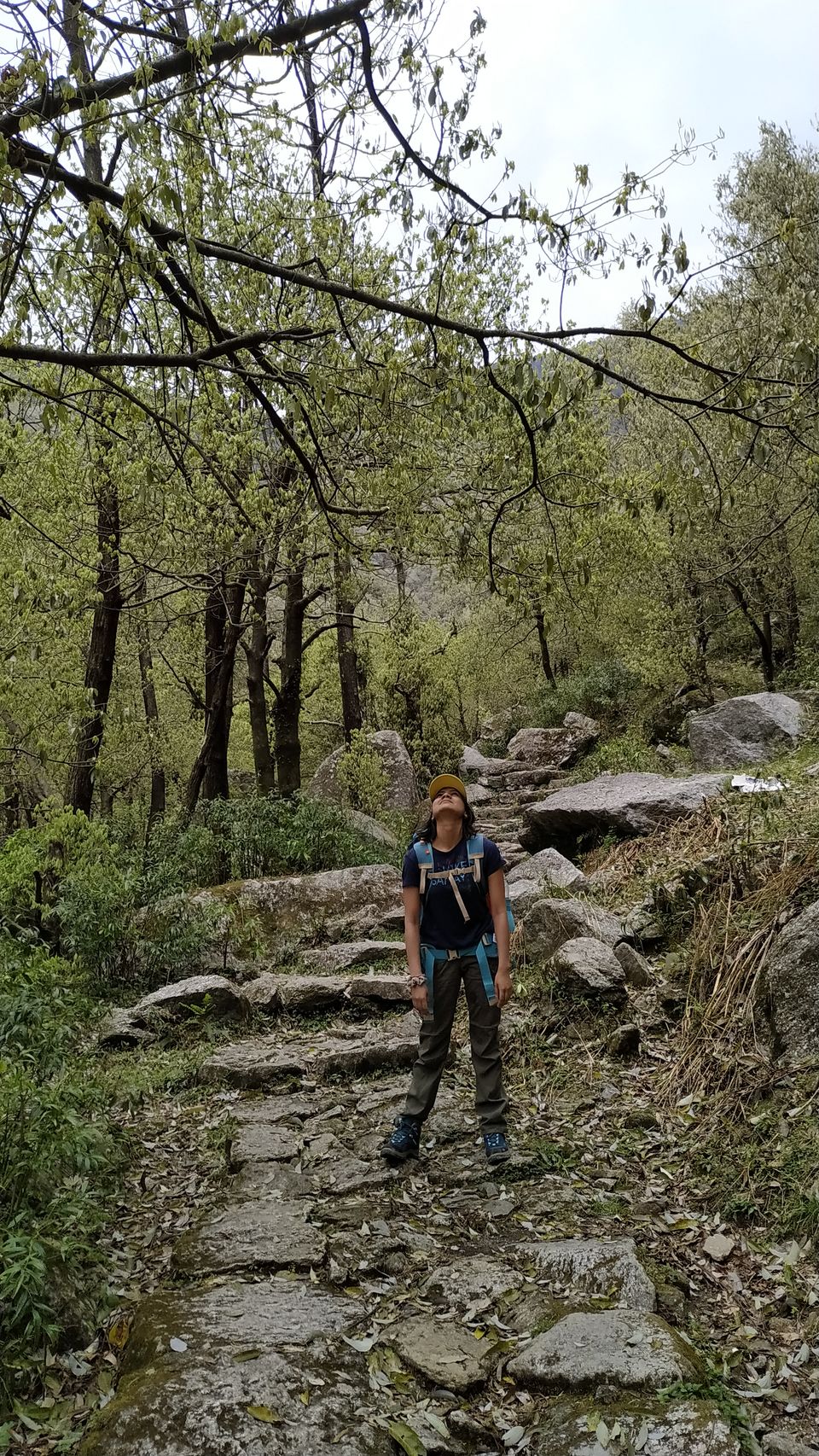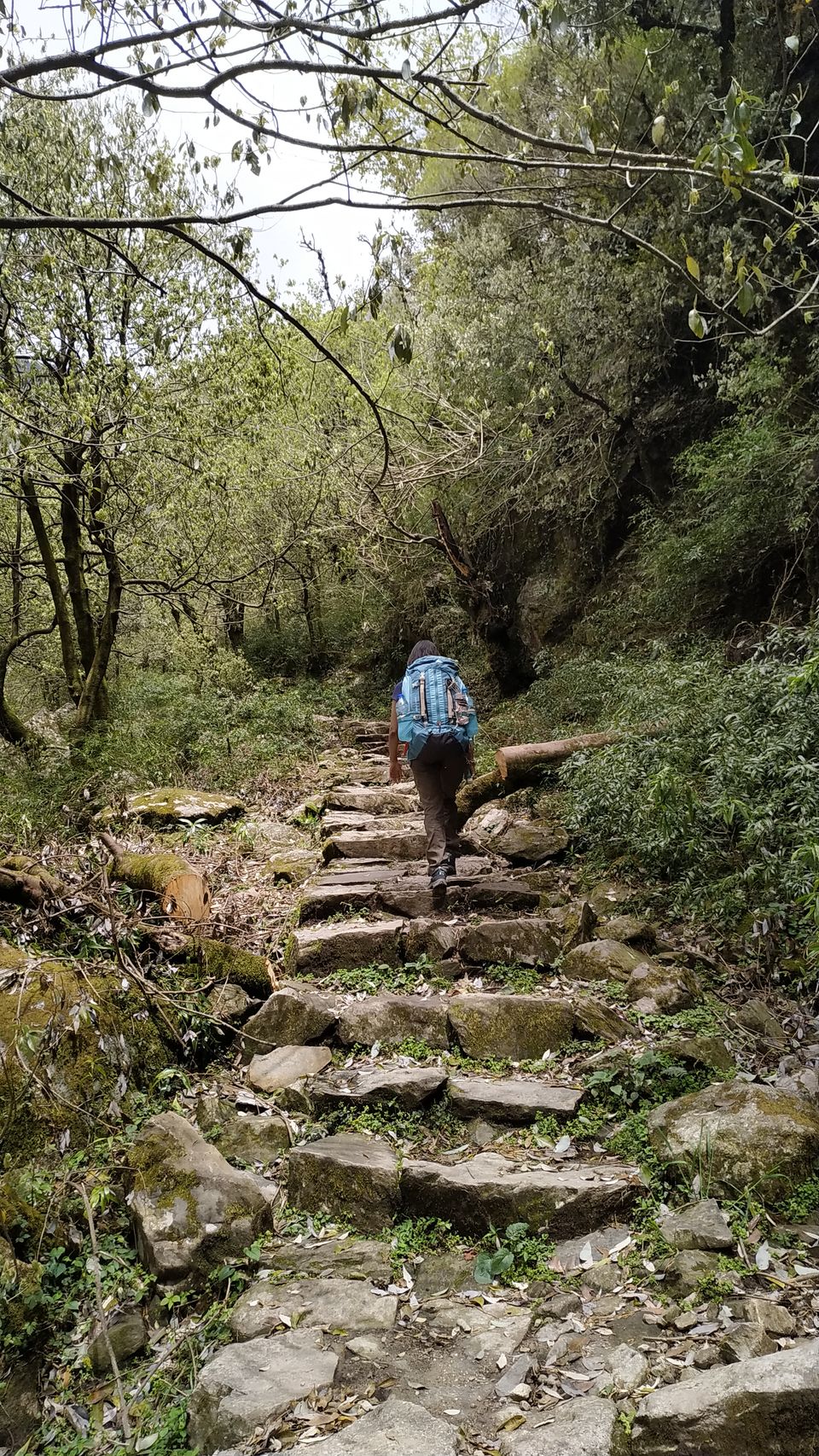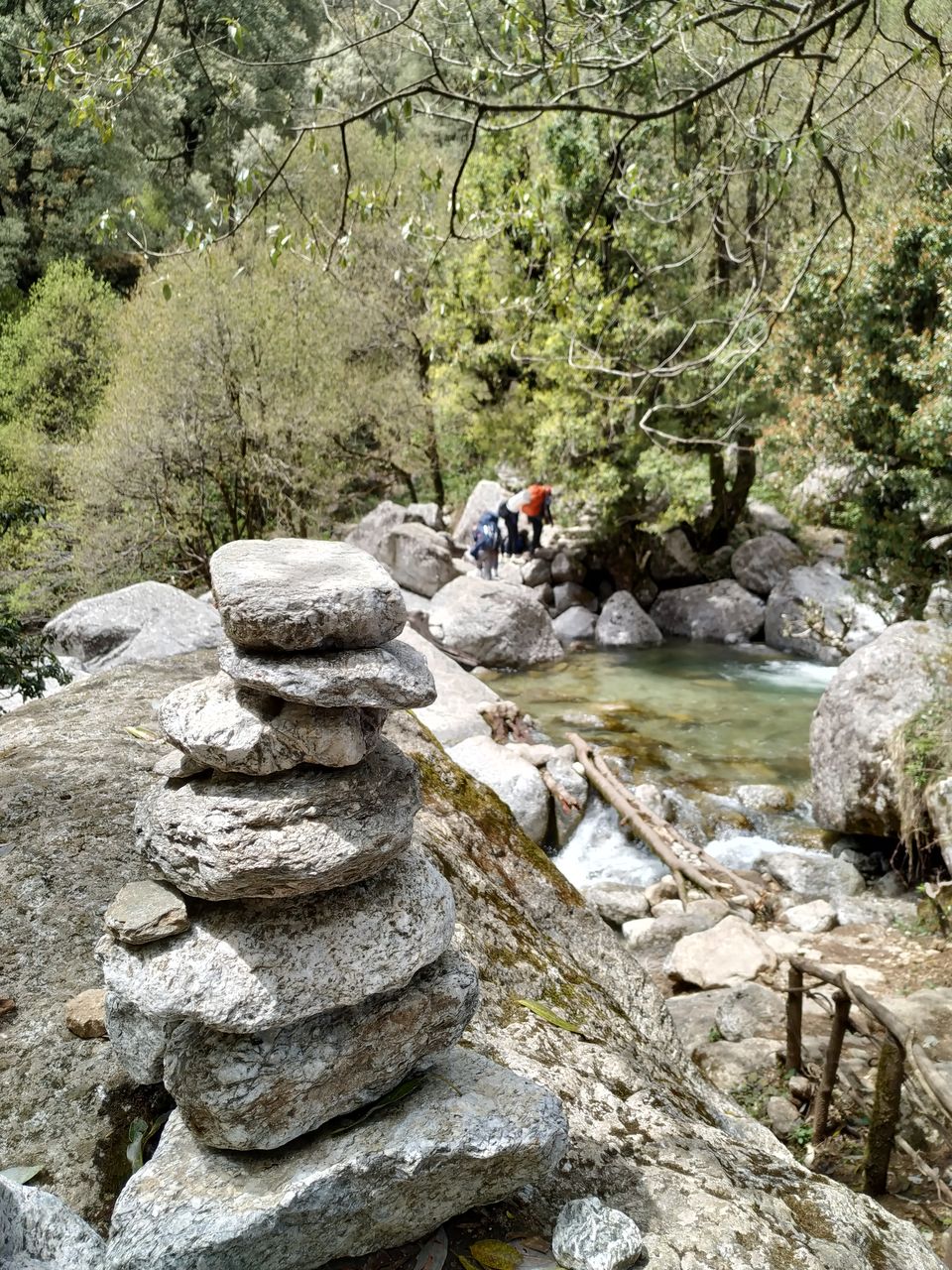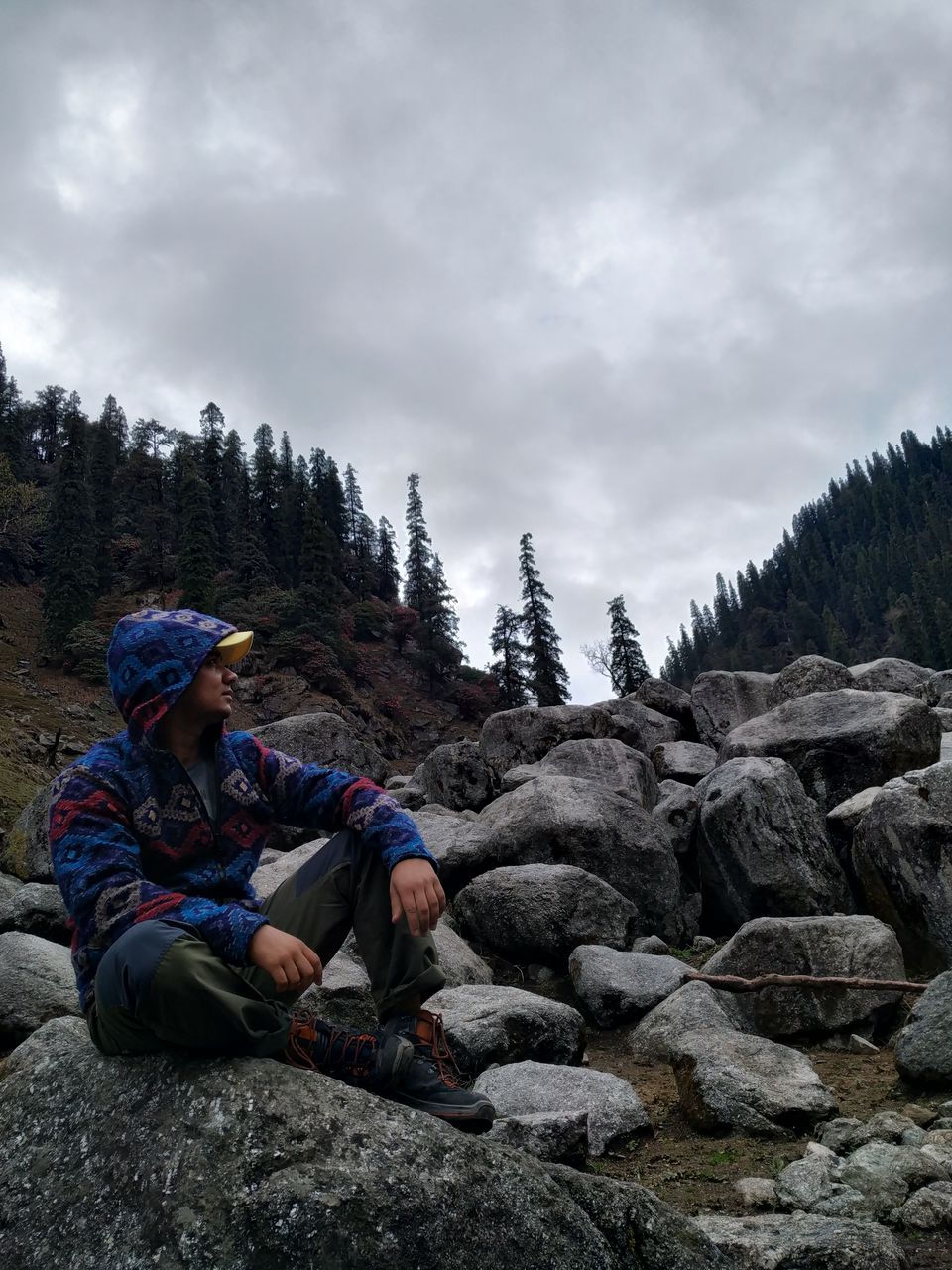 We reached Reoti, the supposed middle point of the trek around 5:30 pm. We decided to camp there for it was getting darker.
Day 3: Reoti - Kareri Lake - Kareri Village - McLeodganj
No matter how much we try, we end up getting late all the time and we broke all the records in this trip. We were the last one to leave our campsite for the lake. We were enjoying our breakfast while the last batch of trekkers was leaving.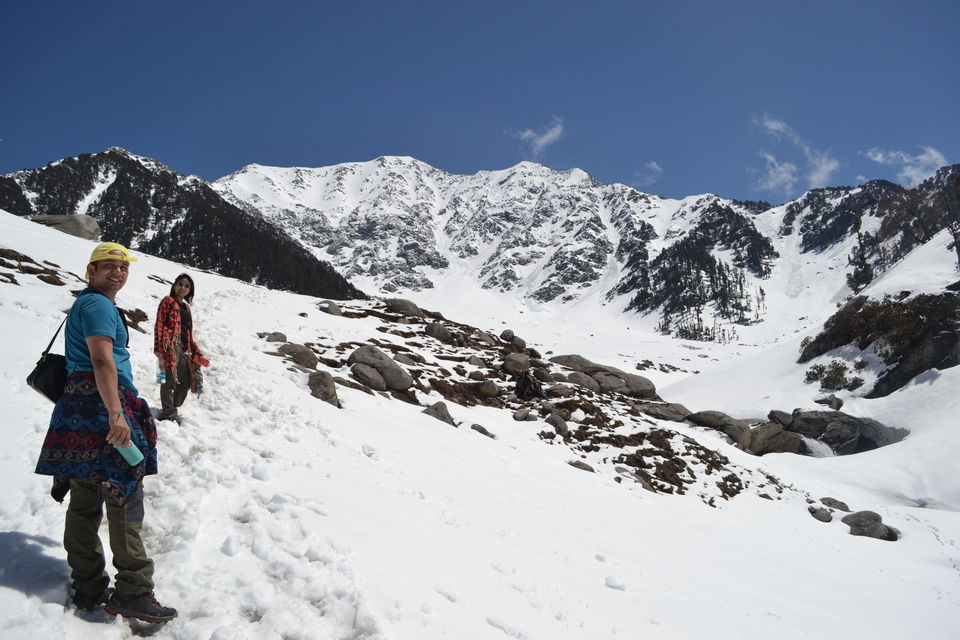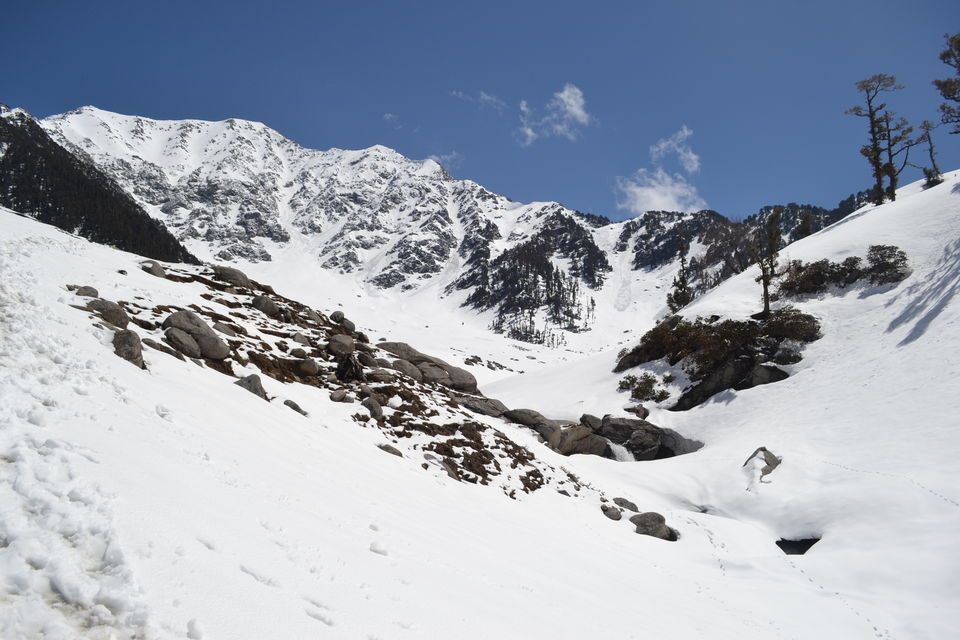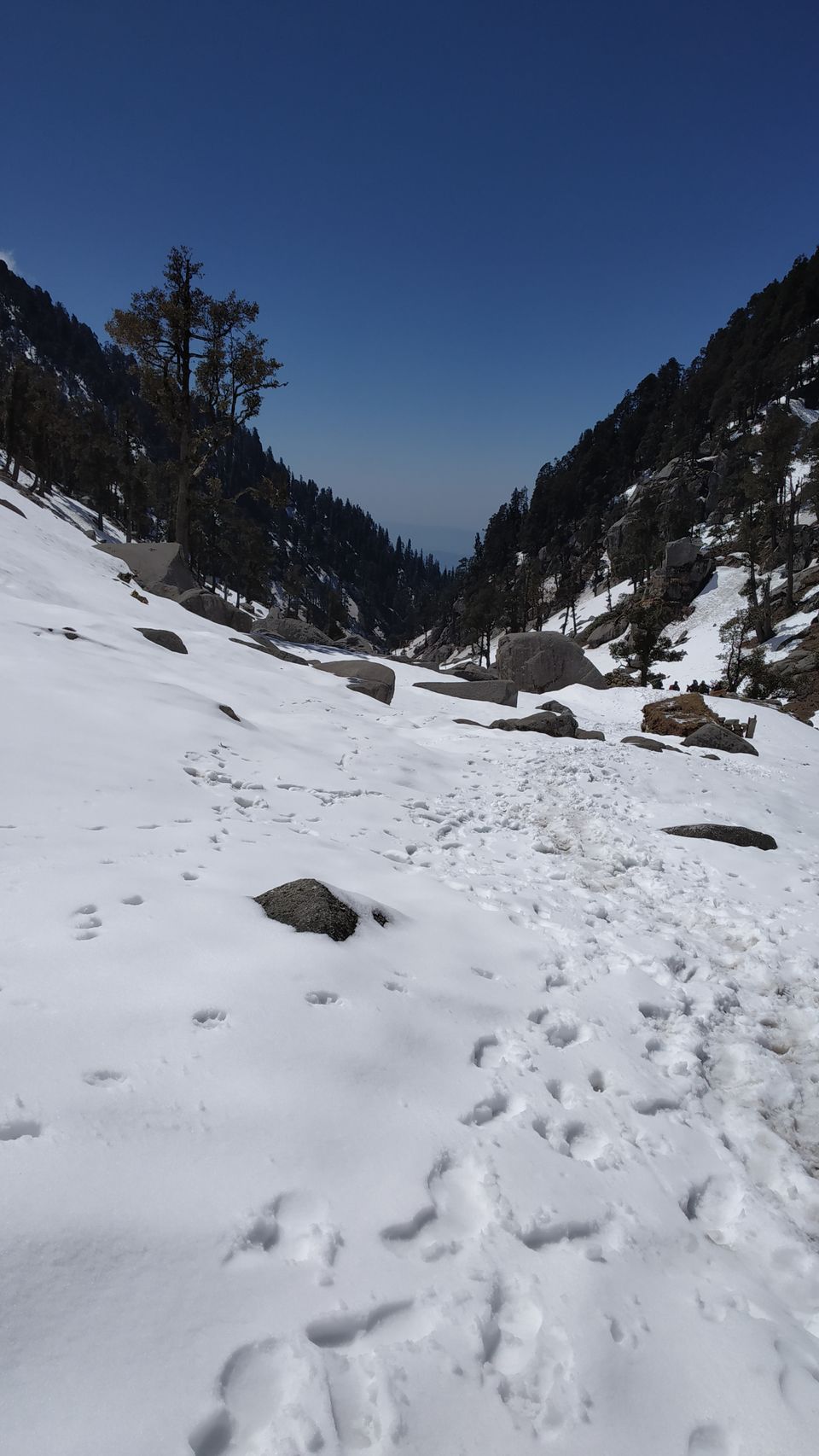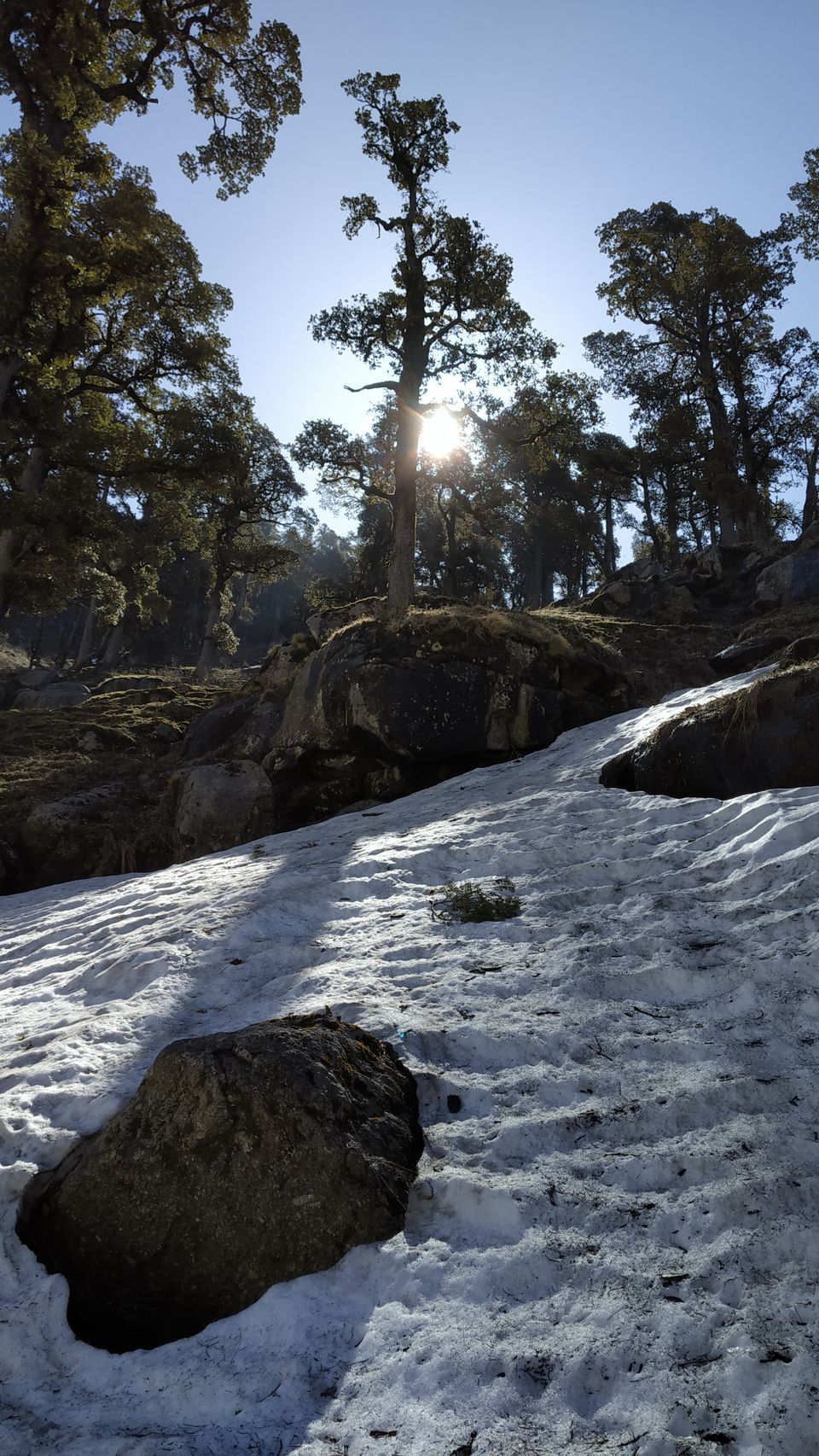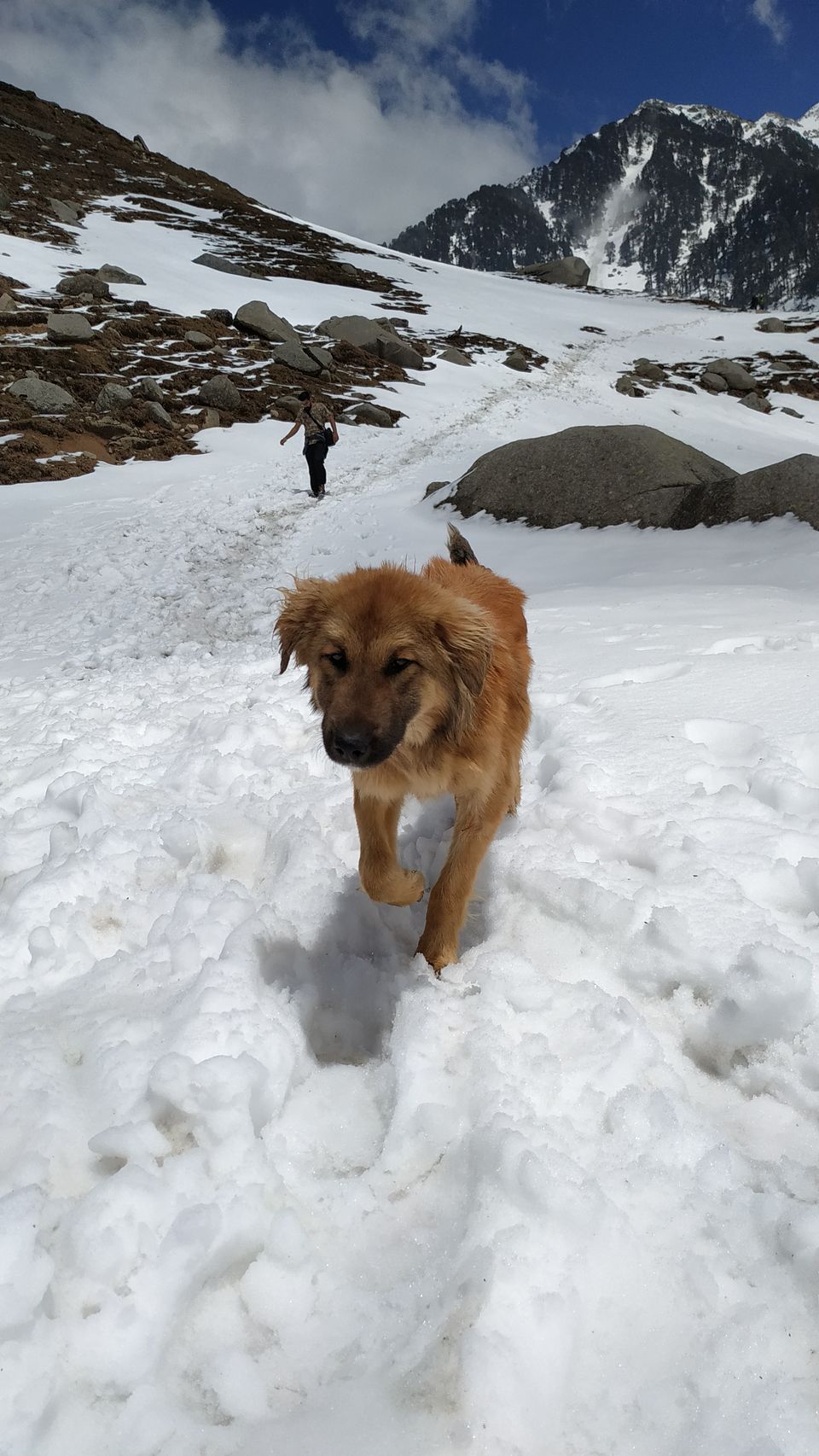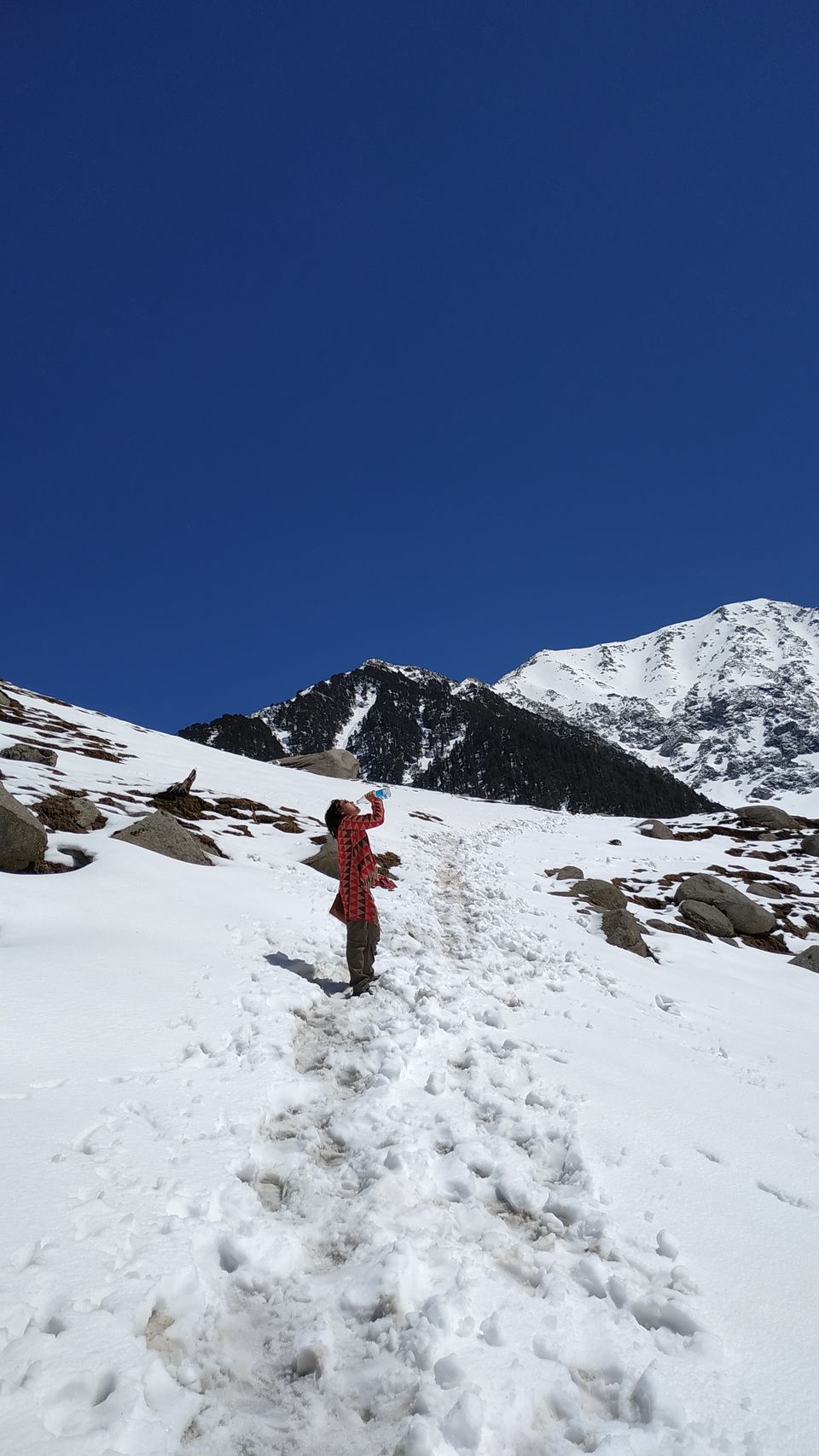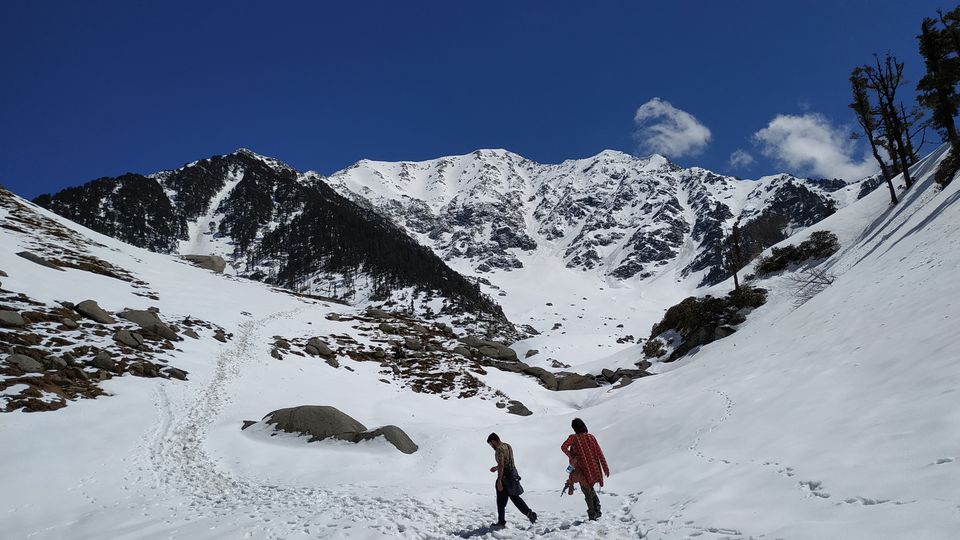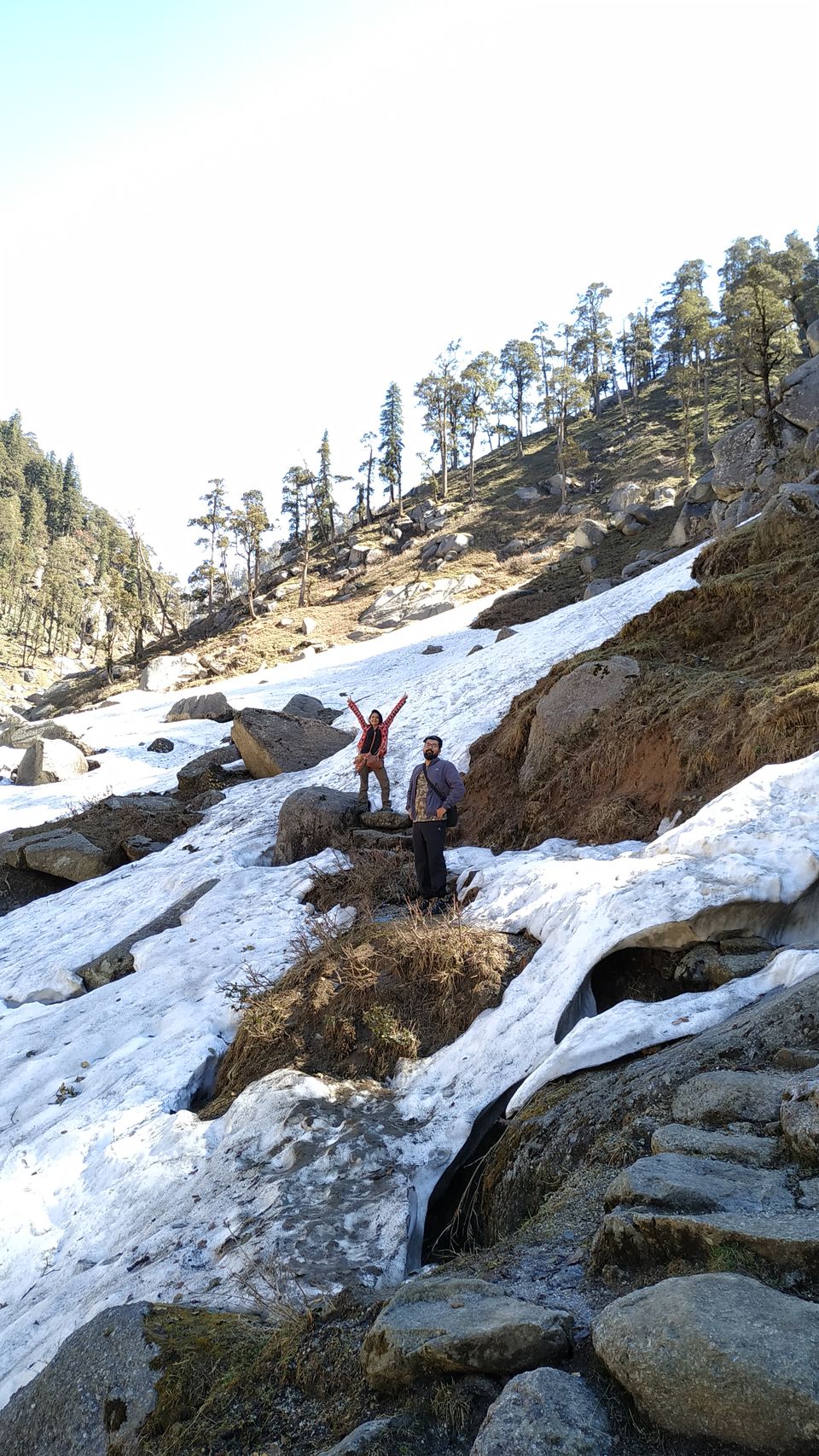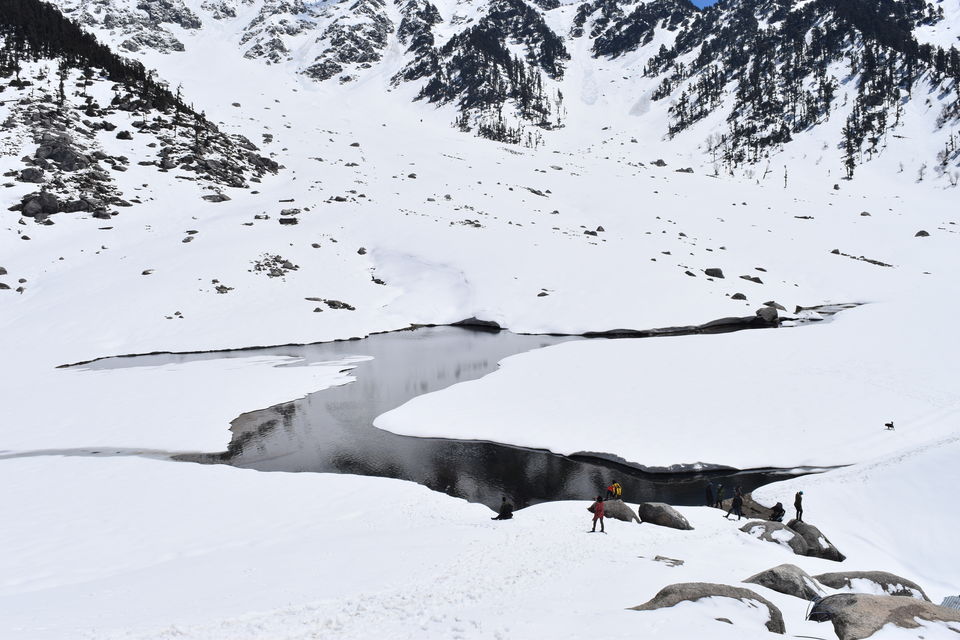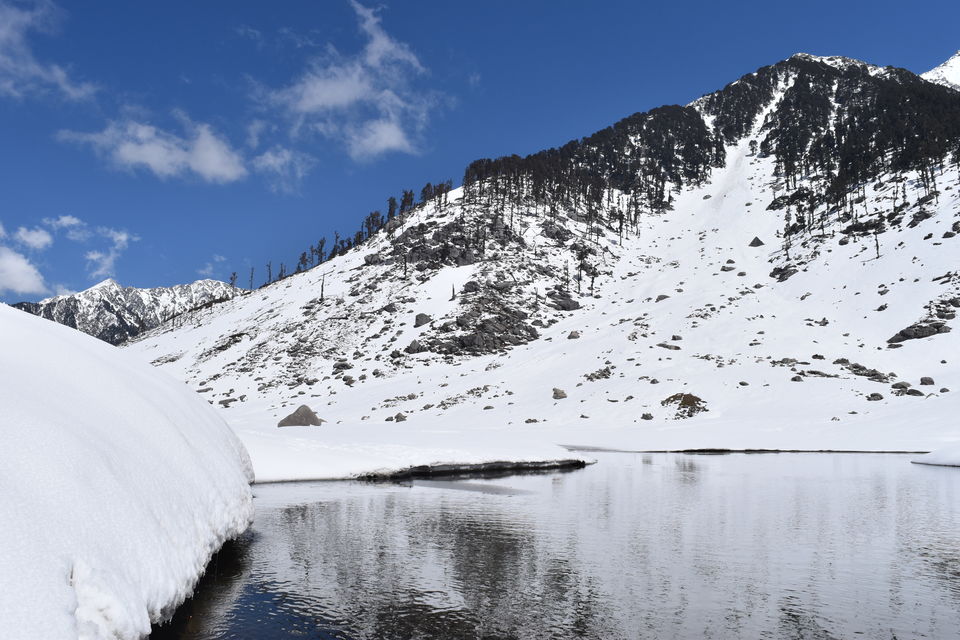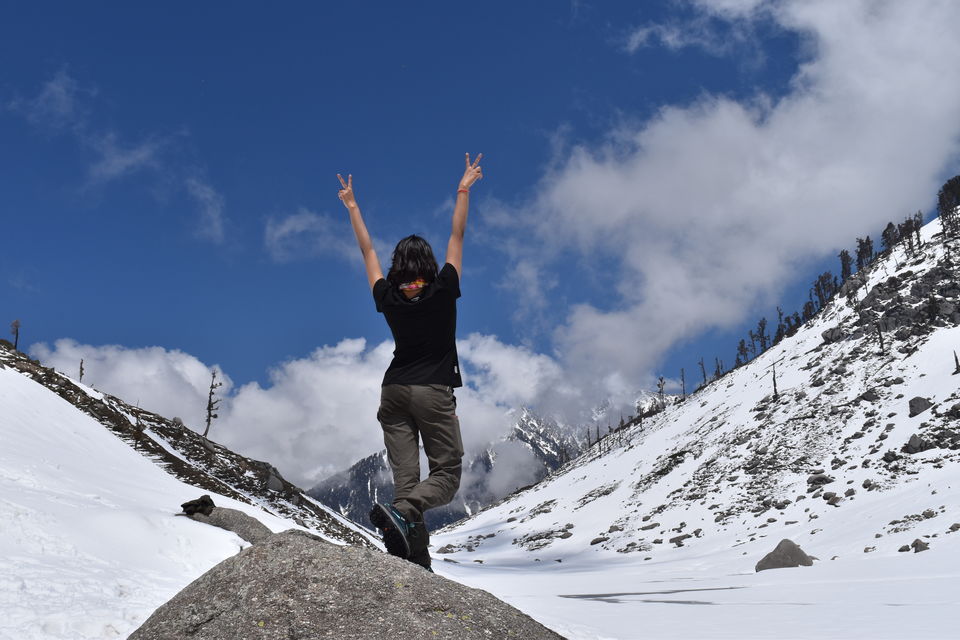 However, we managed to cover the next 6 km of the trek in 2.5 hours and were the first batch to reach the destination. (yes, I am flaunting)
"This was not a winter trek, neither were we expecting the snow. But who would have thought that in the month of April we'll get to see the white carpet. When we were some 4 km away from the lake, snowline started and the difficulty level kept on increasing as we moved forward." - quoting myself from one of my Instagram captions.
Tipsy Note: Get a good pair of trekking shoes before buying anything else for a trek if you don't wanna die, my friend. Trekking in the snow wearing a pair of sneakers is not a good idea.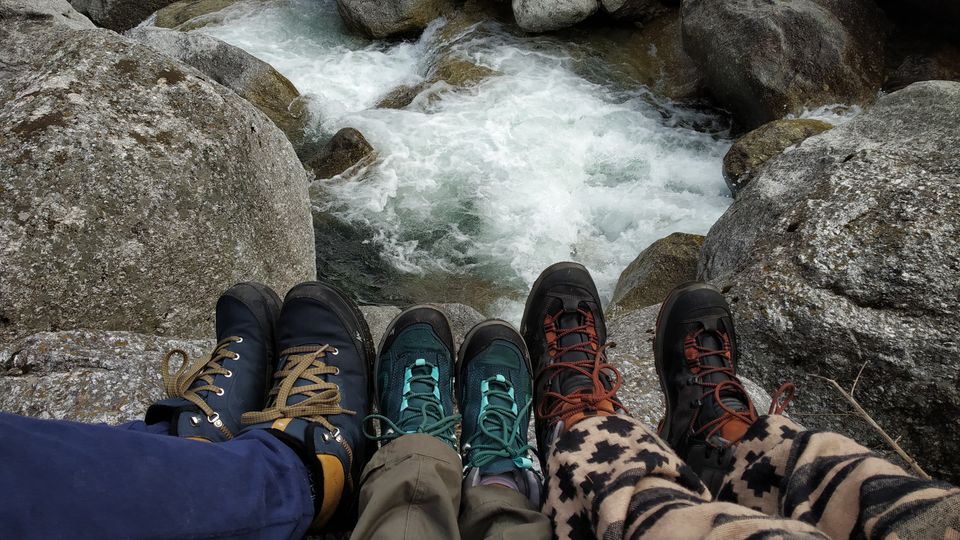 It took us 1 hour to trek down to Reoti from the lake. We took our bags and trekked downhill to the village and were there around 2 pm. We booked a taxi to Mcleodganj, found a room to sleep as our legs were dead, had dinner and passed out.
DAY 4: Mcleodganj - Bhagsunag - Shiva Cafe
You deserve one day to get pampered also, yaar. We strolled in the local market, bought some cool stuff, went to Shiva Cafe, ate truckloads of momos( my friends to be precise) and yeah, we enjoyed to a T.
Day 5: Dharamshala - Delhi
We woke up late, had brunch at the Bhagshu Hotel under the sun and left for Dharamshala. We looked for a bus, got tickets and were ready to leave the bosom of the Himalayas.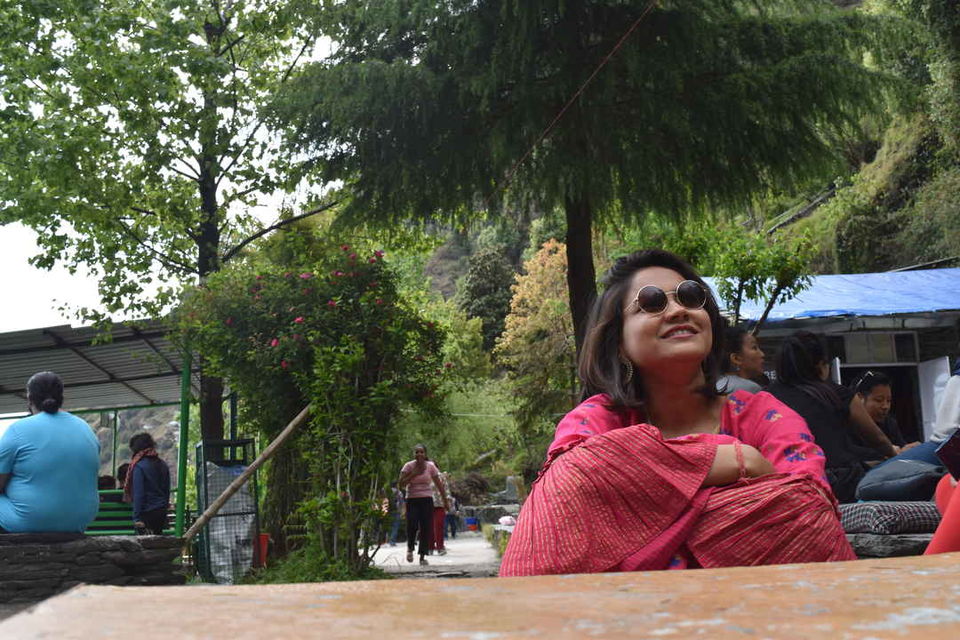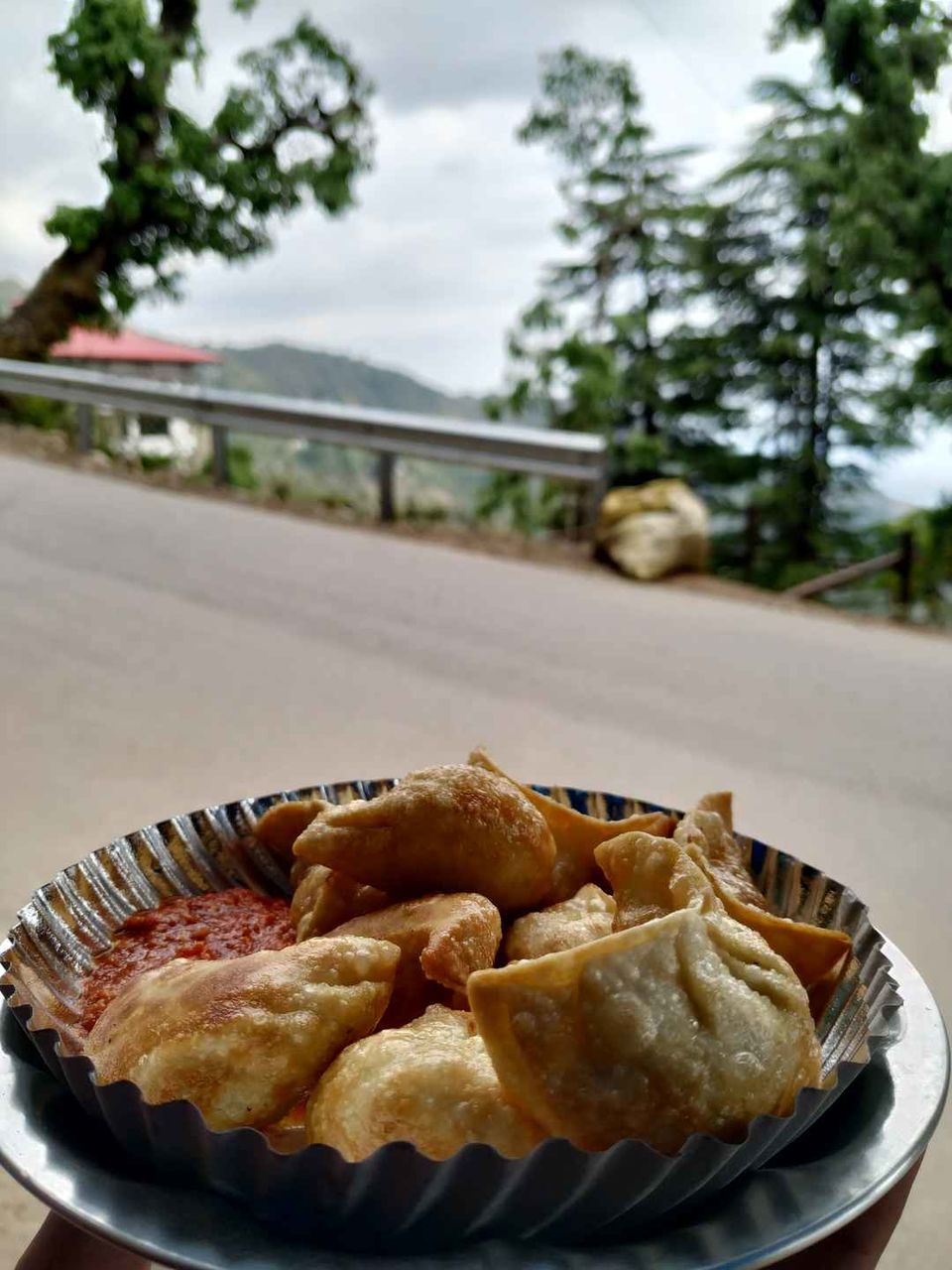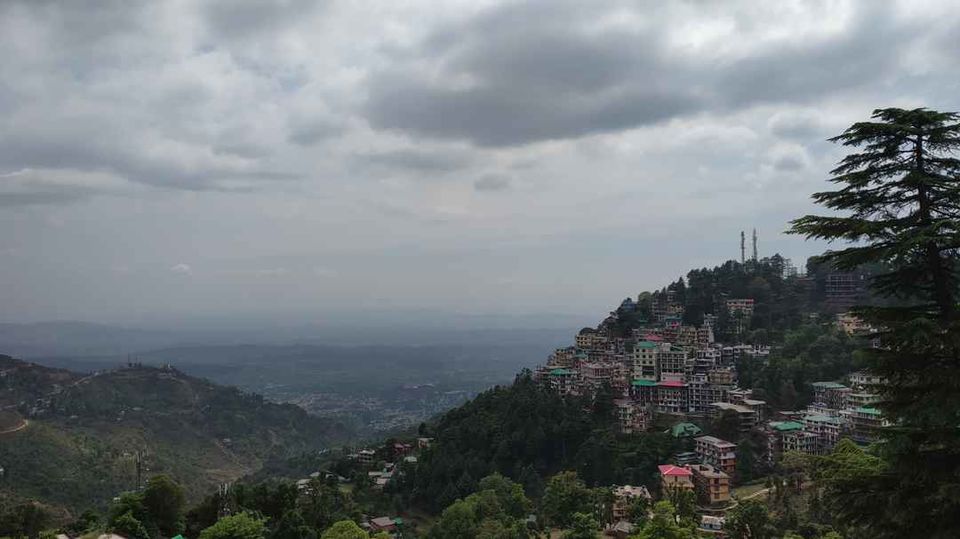 All that you need to know:
Duration: 3 Days
Grade: Easy to Moderate
Altitude: 9650 ft
Approx Trek Dist.: 26 km
Near Bus Station: Main - Dharamshala, Small - Ghera
Best time to visit: May - July and September - November
Follow Gypsy Pahadan on Instagram for more travel stories and craziness!