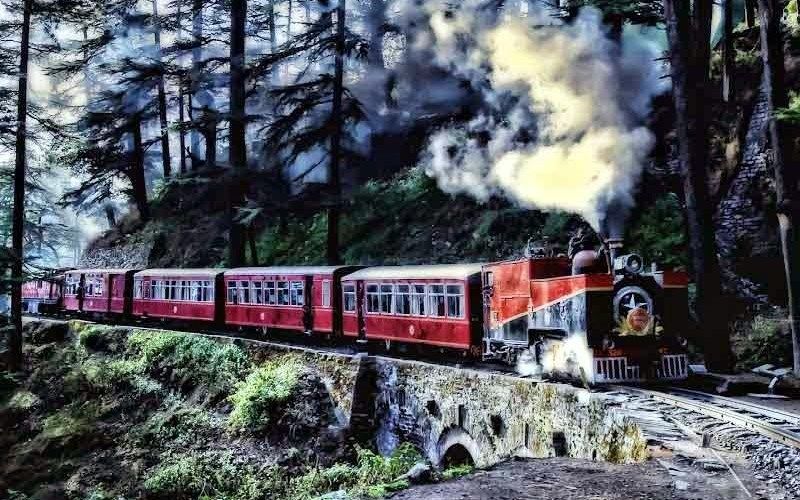 It is now possible to enjoy freshly cooked food while taking in the scenic views on the Kalka-Shimla route. In a first, the Northern Railway on 6th March 2019 introduced an open window restaurant coach. As part of various initiatives taken by the Northern Railway to make the journey on this route more luxurious for tourists, they have upgraded the rail motor car on the Kalka-Shimla route.
This railway line, built in 1930 during the British rule, was listed as a World Heritage Site by UNESCO. This engineering marvel is a 96 km long narrow gauge track and takes about 5-6 hours for the entire journey as it rides up the hills at a speed of 25 km/hr. With 102 tunnels on the entire route, the train journey is an experience by itself.
Rajesh Agarwal, a member of the board, said, "It is a part of transformational changes and updation of trains and stations to the next level of heritage class,". Though the fair and schedule of the coaches was yet to be decided, it is expected to run regularly.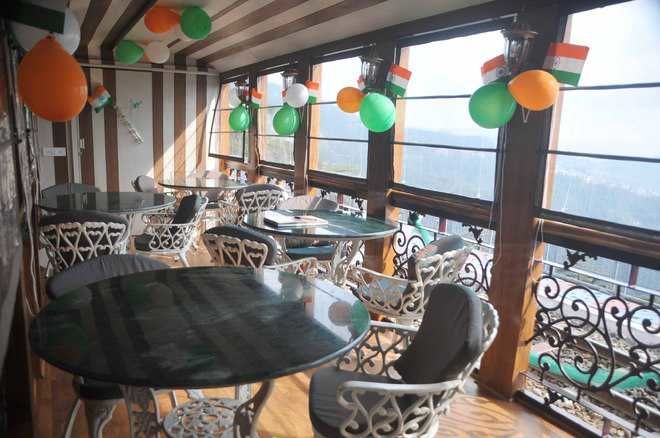 The restaurant coach has been prepared at the Kalka workshop and has been inspired by the premier Palace on Wheels train. The Vistadome rail car is equipped with modern facilities such as luxury reclining seats and a snack table, night vision cameras to enjoy the scenery, all-weather air system, tea and coffee vending machine, GPS -based information system, concealed LED lights, luggage storage space and a new diesel engine compliance of 160 HP @ 2400 RPM.
The coach will be open from both sides to let passengers enjoy the mountain trail. It has four tables made of granite and a set of three iron chairs with each table, giving it better stability. Waterproof curtains have been installed on both sides of the coach to make it usable even during the rainy season.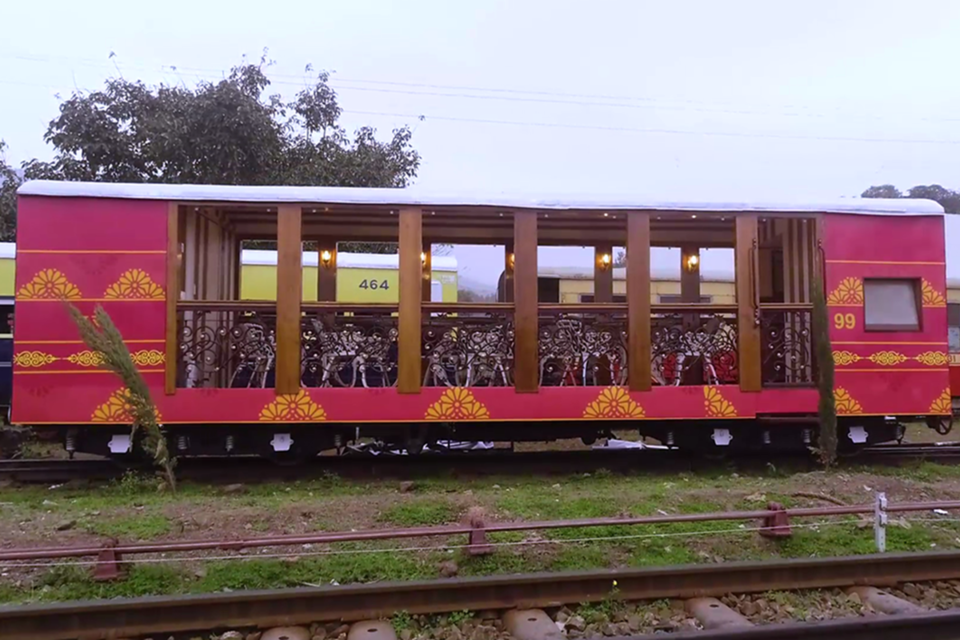 Meals and snacks, especially Himachali cuisine, will be served and the Railway authorities are planning to outsource it to an outside agency. Besides travelling, it will also be available for rental for private parties and marriage shoots. In such cases, a group of passengers can book the entire coach and cook on their own.
With additional facilities such as WiFi and a modern washroom complex, Chief Minister Jai Ram Thakur is sure it will aid in boosting tourism in the long run. He also laid the foundation stone of a lift at the Shimla station and for the heritage renovation of the Shimla extension station.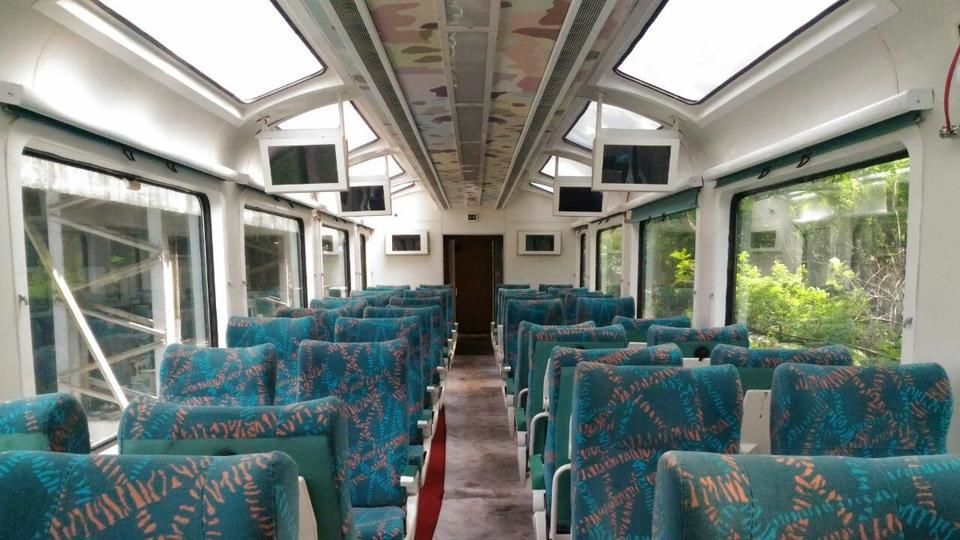 For those looking to explore different parts on the route, a hop-on-hop-off service has also been launched which allows passengers to get down at any station and board the next train after exploring it without purchasing any tickets. Areas like Borag, Solan and Shoghi are expected to benefit from this new facility.
If the new initiatives are successful, the Railway authorities are keen to launch more of such coaches in the near future.
What do you travellers think about this? Share your views with the travel community on Tripoto.